A Study in Coffee Disappointment by the Shore!

I just returned from a vacation and I was quite looking forward to unearthing some pretty elegant coffee shops by the sea. It turned out to be mostly disappointment in one way or another! Goes on to show how much more room there is for the coffee economy to grown in our country.
So here's my "Study in Coffee Disappointment by the Shore" 😂😂
---
I had my eyes on "Senorita" (😉) since the last time I have been to Cox's bazar, but then soon after, I got married! Sorry, bad joke!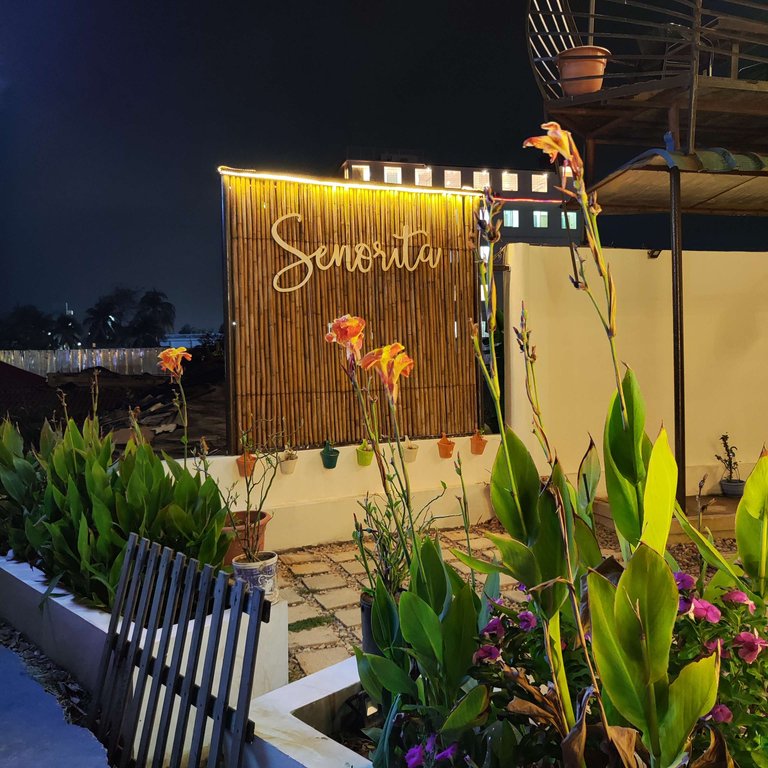 But really though, I saw this restaurant when I was at cox's bazar last year January and one of the main reason was it's deck overlying the sea. Having a cup of coffee, while listening to the susurration (yeah, I googled it!) of the sea was an appeal I could not refuse. But owing to time constraints I could not fit Senorita in my schedule. This time however, we did not miss. The first evening, when we felt for coffee, we went straight for Senorita without much second thought. It was 2-3 minutes walk from our hotel. The decor was spot on, mostly wooden furniture and wick lamps (my favourite kind).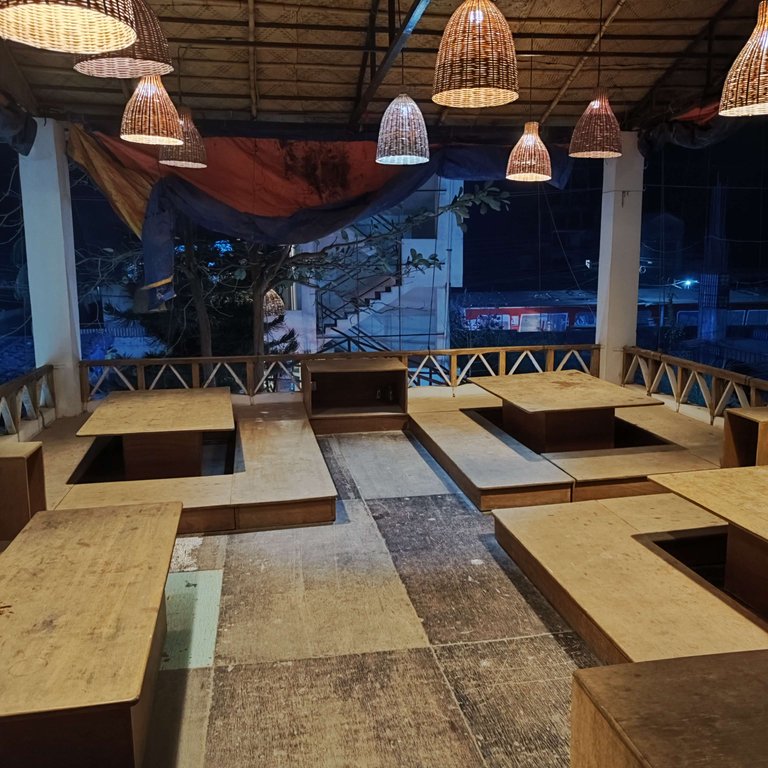 But looking at the menu was a big let down. The only coffee option in the beverage section was "Coffee." That's it, no latte, no cappuccino, no mocha, nothing! Nada! "Just Coffee." And just coffee here means some instant shit. Well, we were getting late anyway and we planned for an evening walk down the beach. So with heavy disappointment at heart we ordered chicken wings and two cups of "just" coffee.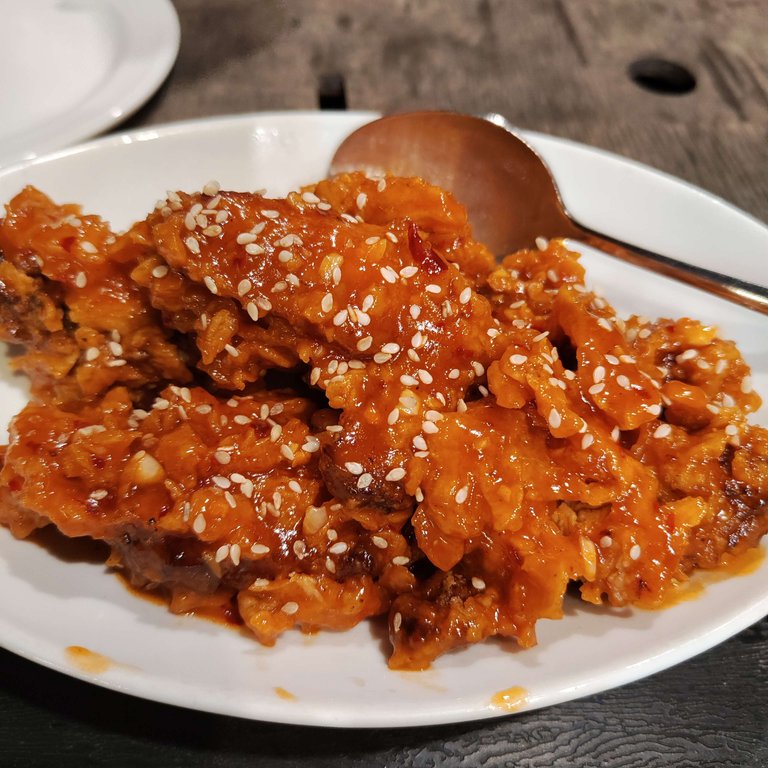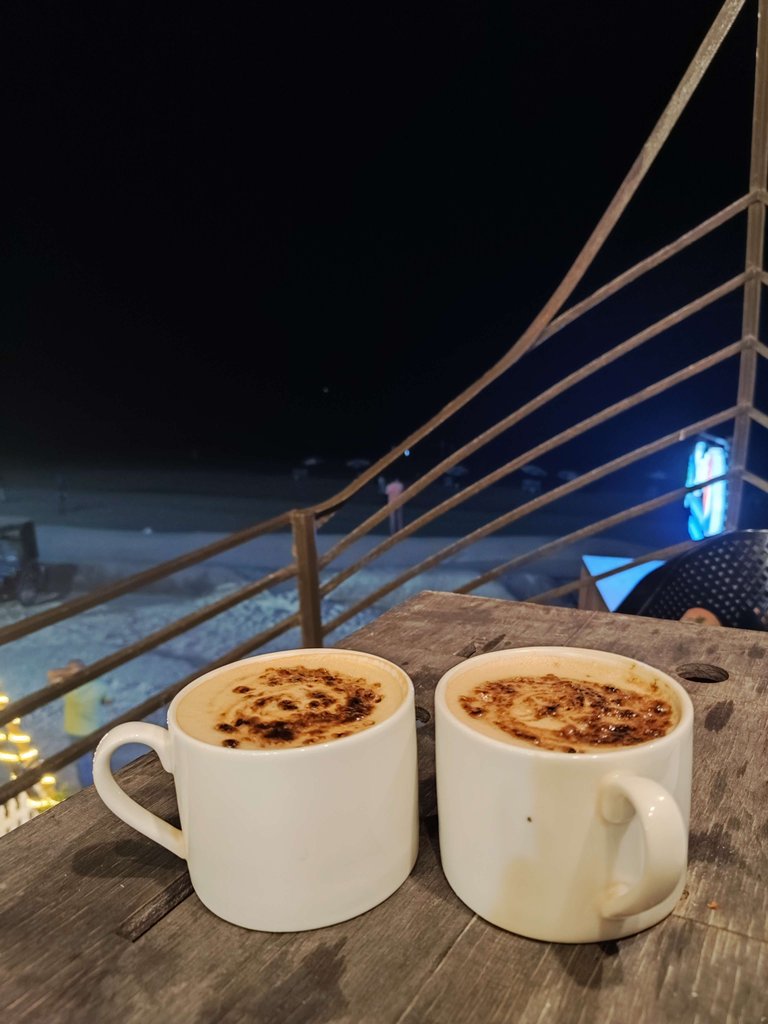 If I could have gotten a shot of the sunset with the coffee, at least that would have been something. But as I said, it was already dark and you can hardly see the sea beyond - but trust me, it is there and it was gorgeous! I wasn't a big fan of the wings - a bit too sweet and heavy on the sauce. But when I had my first sip of the coffee, I was quite pleasantly surprised. It wasn't any instant shit! It was properly brewed coffee. They probably didn't know the all the different names of all the different coffees and just kept it simple to perfecting only a single type. From experience, I could tell it was a cup of cappuccino. And it was good, really good actually.
The next day we planned on going for dinner to a place called "Mermaid Beach Resort," and the only reason we decided on it was because it was heavily hyped to the point of it becoming a "must visit" destination on a cox's bazar trip! Looking at its menu burned a hole where my eyes should have been! Heavily overpriced is a heavy understatement. The food was at least 5x more expensive than the place we were staying, which actually happens to be one of the most expensive and lavish hotels in all of cox's bazar! I may want a lavish getaway, but I draw the line at stupidity! So we just thought of trying out their "heavily overpriced" latte (yeah, of course they had to have latte and not some instant shit), which my wife was strictly against! The service was poor as F - forget air conditioning, they didn't even have a fan and we were both visibly uncomfortable as we both had dressed up for the evening. None of the waiters bothered to point us towards the place they had a fan and the one who took our order seemed to have taken a flight to Ethiopia to bring the coffee beans! After what seemed like ages in the heat, we were served our coffee - by which time we had lost all interest in drinking it. The coffee on general terms was good, but nowhere near as good as it "should be" given it's price. I mean, that place has to be one the biggest rip-off in the country! Anyways, here's a couple of pictures of what an over priced latte looks like!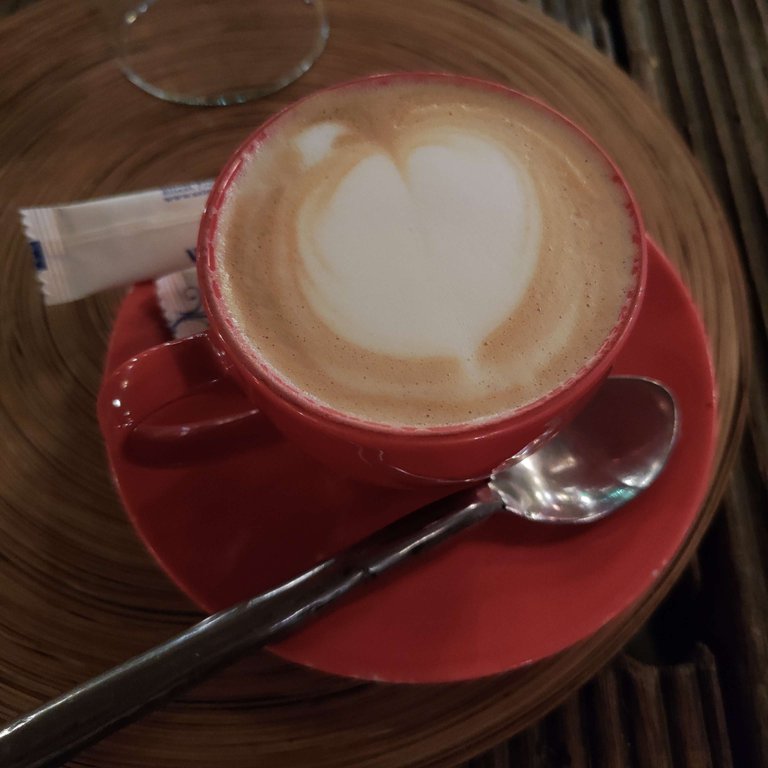 Pretty ordinary, right?
When we were returning we spotted another coffee shop called "Papa Roma" and the name sounded like if we were to get some really really good coffee with a proper barista making them, this would be it!

So we added it to our agenda for the next day.
This was another beautiful place with a deck by the sea, even closer than the one at Senorita. Again, the decor was spot on!
But again, the only coffee you could have on the menu was "Just Coffee." To make things prickly, you can not enjoy that "just Coffee" InstaShit by the deck enjoying the susurration (yeah, I used it again!) of the sea. If you order "Just Coffee" you will be sent straight indoors to sip their InstaShit.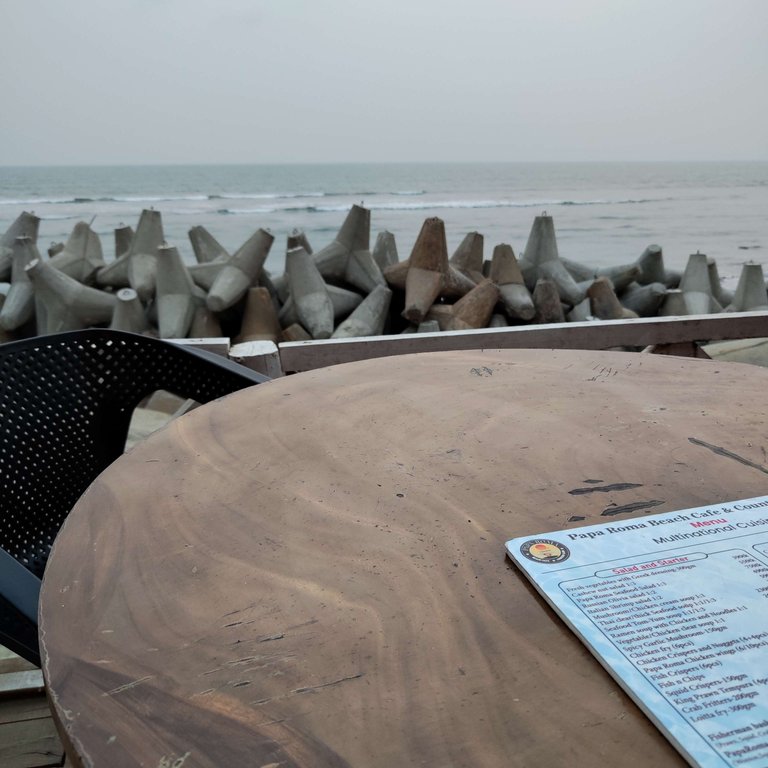 Thus we were kinda forced to order a side of something - we went with chicken wings again.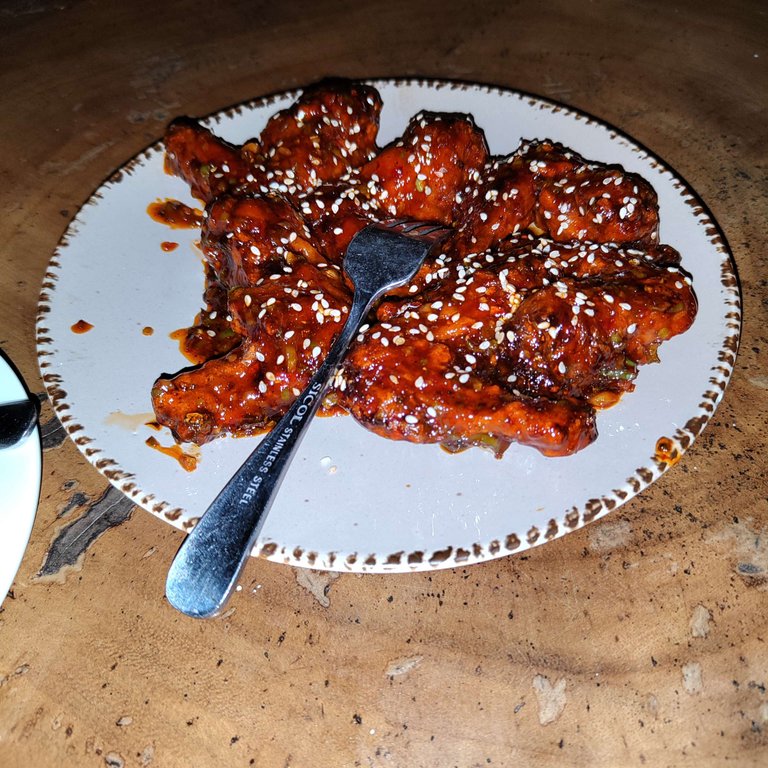 This time however, I loved the wings. At least 10 times more than that of their coffee! That should tell you enough of how bad their coffee was. Whatever little hope I had of this turning out to a pleasant surprise like Senorita's was squashed into mashed potato with the first sip!
Disgusting sugary massacre!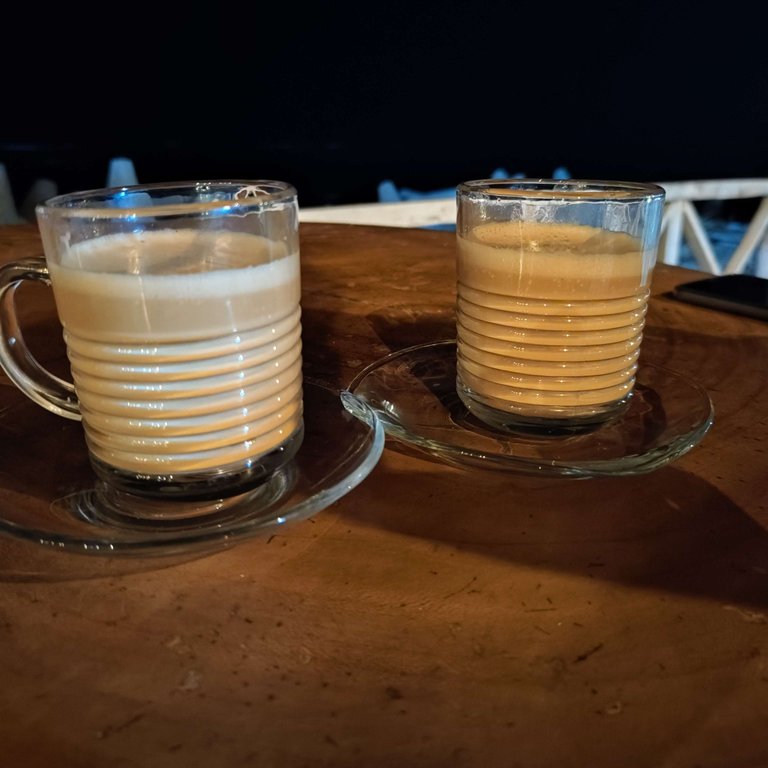 Well, at least sitting by the sea on a very windy evening was a very soothing experience!
---
---