A walk down the lane of nostalgia!
My wife posed me a question today : "How do people study in the library!" with a hint of exasperation and amusement in her voice.
I have spent countless hours in the library in my medical school years. There was a time when I used to walk to the library with my breakfast and buy a large cup of latte or cappuccino from the small cafeteria just outside. My day began there, my lunch happened there, my dinner was of course in the library too! I used to be one of the last ones to leave the library because I used to quite enjoy the soothing, ghostly soft mellow tune that used to play as the library was closing. So her exasperation and surprise was supposed to be surprising to me at in turn. But I get where she is getting her exasperation from. She has been looking at pictures of the medical libraries here and frankly, it's not a very comfy environment to study to say in the politest of ways!
I ended up googling pictures of the Library in our university - it was grand! Needless to say she was quite awestruck, but as I was going through the images on google and looking at all the familiar places we used to stroll around during our free times, or on the way to class...I couldn't help but get hit by a strong rustle of Nostalgia.
Those were good days indeed!
I tried finding some old photos but I had a pretty dismally horrible camera - 10 years ago Phone cameras didn't use to be what they are now. So I had to mostly satisfy my eyes via uncle google. However, here are a few that were half decent - and jam packed with memories!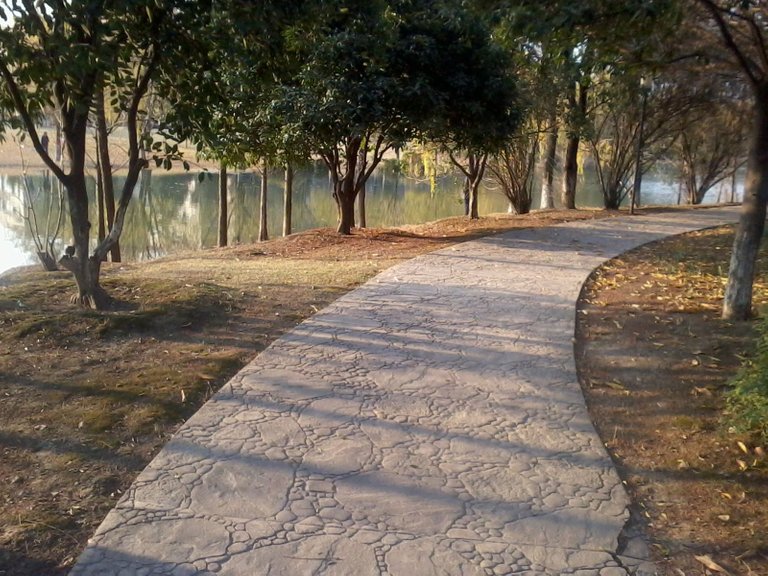 This was pretty scenic, albeit a bit longer walk to the west building where a lot of our lectures used to be held. We had a beautiful campus, and my phone did extreme injustice to its glamour. I have never regretted not having a good camera phone, but I think I am starting to wish I had one when I was in uni.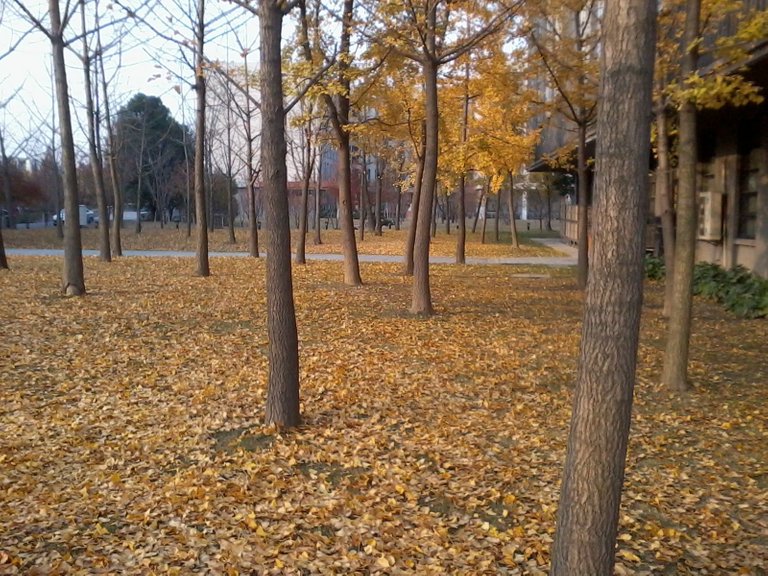 Somehow, autumn brings back the most nostalgic memories! It probably has a lot to do with the soothing temperatures after the scorching summer heat - but as the golden leaves, fell dry off the trees and carpeted the smooth walkways, I don't think any camera be it an iPhone or the latest model DSLR could capture the serenity and peace it used to bring!
Someday I will go back, with a good camera this time - and happily fail to capture the mesmerizing beauty that doesn't stay still but whispers to those who can listen to the nature!
---
---