Write Away, with heart.
My wife just made her introduction post on #hive a couple of days back! I haven't seen anyone as excited about hive as she has been over the last couple of days! It is fantastic really to see how new users are given that initial push to keep them interested in the platform.
She keeps telling me she isn't much of a writer and yet I see her typing away as she readies her next post! This is what the adrenaline rush can do to you. When you are in that rush, you feel invincible. You know you're on a roll and nothing is going to stop you. And I think this applies to writing as well.
There are days when I'm writing a post and I can not seem to stop because I start enjoying my own post (yeah pretty narcissist, I know!). And then there are day when I feel like I am having to grind out the words that seem stuck - I guess those are the days when I'm running low on the "high!"
The point I am trying (pretty badly I must admit) to get at is, for a free flowing, top quality article, you need to "feel" what you are writing. It has to pump in your arteries along with the adrenaline. But then what about the days when the "feel" isn't quite right?
There are a few things to consider when that happens. You could go smoke some weed and get high If you're starting to feel that "forcing" yourself to write on a bad day is becoming strenuous on you - stop for that day, come back and write only when you feel like it. Yes, it's really that simple. Writing should be fun and not a "job." As dada famously created the quote "হাইভে আমরা কেউ "কাজ" করি না। সব অকাজ, সব অকাজ।" It's kinda hard to translate the "feel" of what he meant, but the basic idea is we do not "work" on hive.
Once you have unearthed the fun that lies in the art of writing, you automatically find ways to improve yourself. One of the best ways to do that is to read. Read and read, as much is possible. Read a book, read someone else's post who writes really well. You will subconsciously start picking up pointers from your readings and before you know it you will find yourself applying some of them in your own writing. Like everything on HIVE, improvement in your writing skill is also exponential. The more you start improving, the more you start having fun. The more you start having fun, the more you try to learn. See the pattern?!
Once you have improved yourself enough you will soar with confidence in your own skills that, even on a bad day you can write better than many others! Once you have reached this point, I think you should maximize on the ride and try and show up everyday. Because no matter how much you enjoy writing, you simply can not deny that HIVE is providing us with an insane opportunity to earn - whether you need it to pay the bills, or whether you want to take your account to the point where you vote matters!
Show up!
Day 93!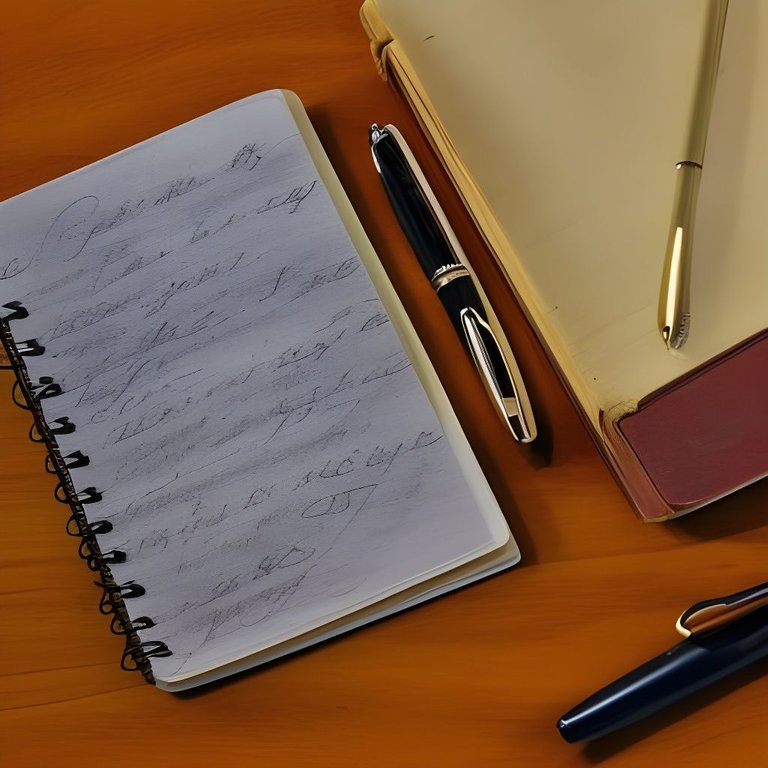 Image created using NightCafe AI
---
---