🌺 Hive Community Garden Journal Challenge - Update
After 2.5 years of hosting the monthly Garden Journal Challenge, I'll be putting it on hold for a while.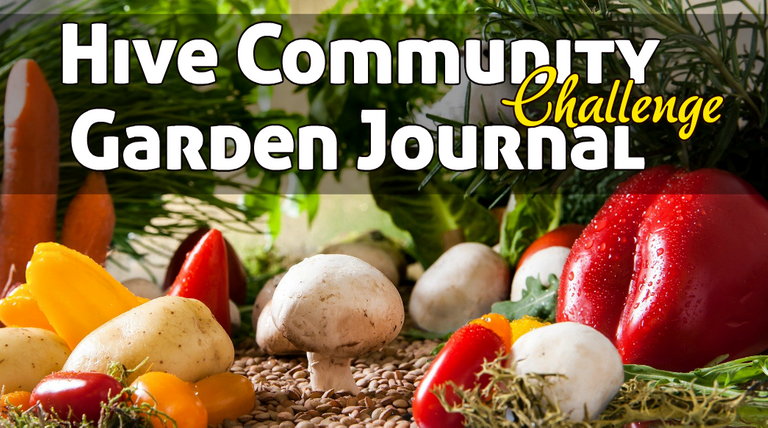 Source
I've been pondering on it for a while, but couldn't make up my mind.
However, it wasn't fair towards all participants to postpone it even more.
I started the monthly Garden Journal Challenge in April 2019. I could never have imagined that I would still be running this challenge 2.5 years later.
During this time, I've really enjoyed seeing all those gardens from all over the world. Pretty often, those pictures and posts were the only thing that could bring a smile to my face, and I want to send out a big thank you to everyone who has ever participated and brought a bit of sunshine in my life when I needed it the most.
In a way it's funny, since I'm literally crying while I'm writing this. Putting the challenge on hold feels like I'm giving up a bit of myself.
But I need a break.
These last couple of months, doing this had become a chore, instead of something I really enjoyed. And that's not fair. Not to myself, and even less to the people that put in all the effort to put up those amazing posts.
To avoid misunderstandings: I'm not giving up on the challenge, I'm just pausing it for a bit. Right now, my mental health is my first priority, and believe me, it'll take some time and energy to get back on track.
This isn't farewell... more like a 'see you later'. 😉
Me and the Garden Journal Challenge will be back, full force. I just need a little time.
Thanks for all the support, guys!! And I'll see you and your gardens soon!
@riverflows, @plantstoplanks, @proto26, @fotostef, @gertu, @porters, @sirenahippie, @astrizak, @akumagai, @fionasfavourites,@solominer, @nikv, @amberyooper,@fionasfavourites, @dannewton, @enjar, @livinguktaiwan, @allyson19, @krazzytrukker and all the others

Graphic created with The Logo Creator Software
---
---