🌺 The Garden Journal Challenge Is back!
The Hive Community Garden Journal is back. @riverflows has resurrected the contest and is now organizing it on her blog, giving you the opportunity to share your garden journals again.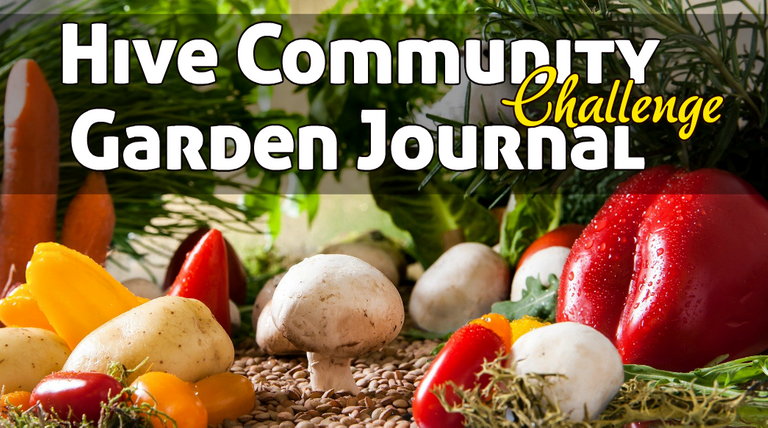 Source
The Hive Community Garden Journal As It Was
I started the Garden Journal initiative in April 2018. I set up a monthly community initiative in which people could share their garden updates with each other.
I always enjoyed seeing what other people had going on in their gardens.
It always brought me joy.
Due to personal circumstances, however, I had to give up on organizing the contest in October 2020. After more than 2 years, it wasn't an easy decision to let go of what I considered to be my baby .
To be honest, it still hurts.Thinking about all those amazing posts that were submitted during those 30 editions I can not deny that I miss it, a lot. They always brought a smile to my face, even during the times I was feeling really bad.
Unfortunately, I wasn't able to keep it going, and after months of going back and forth, I finally decided to give up. I'm still hoping I'm only taking a break and I will start doing it again once day. However, considering the current circumstances, it will definitely be a long break, and I won't be able to pick it up again anytime soon.

The Good News
About a week ago, @riverflows sent me a message, asking me if I would mind if she would resurrect the challenge on her blog. Would I mind? Of course not! My baby would live on. I can't thank her enough for taking the initiative and starting the Garden Journal Challenge back up.
So, if you are ready to share your garden updates again, and reconnect with other gardeners, farmers, homesteaders, or other plant lovers, I suggest you visit her blog and join.
You can find the post here:
Garden Journal: A Challenge To Encourage Engagement About Gardening, Self Sufficiency, And Passion for Plants
Of course she made some minor changes to the rules (and she upped the prizes), but the basics are still the same.
I'll be following up, and all participants will still get my 100% vote (even though that isn't worth much anymore these days - it's the thought that counts, right? 😉)
I'll be tagging some people who might be interested in joining again. I will do this only once, though, so you don't have to be worried about getting tagged too often. I just don't want some regular participants to miss out on this.
@porters, @gertu, @viking-ventures, @amberyooper, @nikv, @sirenahippie, @enjar, @livinguktaiwan, @artemislives, @akumagai, @fionasfavourites, @proto26, @astrizak, @solominer, @dannewton, @plantstoplanks, @allyson19, @fotostef, @abitcoinskeptic, @sayee, @zekepickleman, @gingbabida, @nikolina, @creativetruth, @nelinoeva, @fmbs25
I hope you guys are ready for the rebirth of the Garden Journal Challenge, and are willing to participate and share the joy of gardening. I'm looking forward to seeing your posts I can definitely use the smiles they always bring me.

Graphic created with The Logo Creator Software


Images have been sourced inside the post. Images that aren't sourced were create with The Logo Creator 7.
Source of divider images

`


CommunityIIDiscord
---
---