SENSUAL (POB-wotw) (Eng-Spa)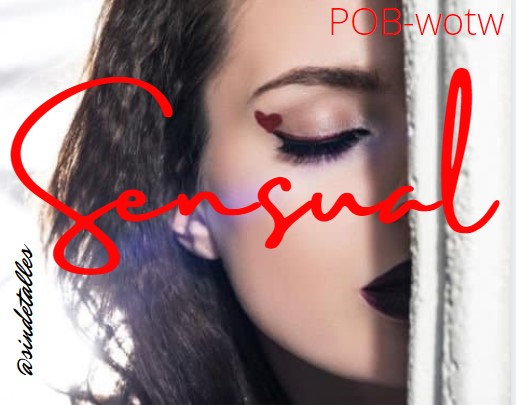 source

ENGLISH
When I saw her...I fell in love with her.
Soft, velvety, yet firm-bodied,
voluptuous, incapable of doing harm,
with that color and that glow that made me want to have it and
as if to say: here I am, I am for you, I am yours, take me....
That's what I did: I took her for myself!
We arrived home. I quickly hugged her, I held her against my chest....
I held her in my arms and with slow, delicate movements,
I placed her on the bed and stood up to look at her... to admire her.
My eyes were filled with joy, my heart beat faster and I felt my skin bristle
and my body shuddered just thinking about the moment when she would touch my skin.
I couldn't stop longing for that rose petal softness she conveyed.
Yes. I closed my eyes and it seemed to me that that was her scent: that of a freshly opened red rose bathed in dew!
Sensual, sweet, intense, provocative.
I couldn't wait to express how happy I was to have her.
I couldn't wait for the night to come.....
and I could show everyone how good that silk blouse looked on my body!!
LOL...


source

Sensual... no?
I'm sure that when you read this you imagined that I was talking about a woman.
I just wanted to show that sensuality is an emotion that we can feel or provoke, not only by someone but also by something: a music, a sound, an object, a taste, a smell, etc.
Being sensual is something sensory, it is imaginative and it does not have an established pattern. It manifests itself with desire, attraction and magnetism.
Sensuality includes the incorporation of all the senses: sight, touch, taste, smell and hearing and even thoughts: an intelligent person attracts, a self-confident person attracts.
Human beings possess sensuality, some to a greater extent than others, but we are all capable of producing a reaction of attraction in the senses of another, if not: how do we fall in love?
So we just have to be ourselves, authentic, without posing or pretending what we are not. Let's remember that we reflect what we have inside us and if I am in harmony with myself, I accept myself as I am and I feel sensual, I am sure that others will also believe it...don't you think so?


SPANISH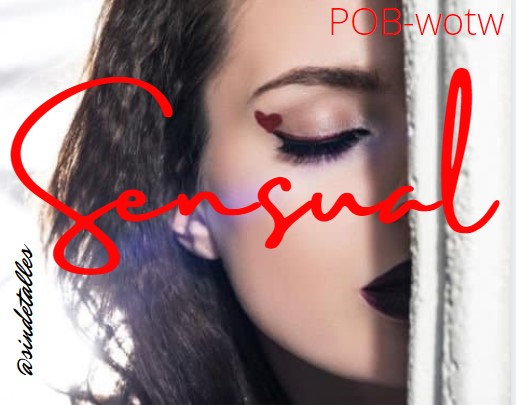 Cuando la vi...me enamore de ella.
Suave, aterciopelada, pero de cuerpo firme,
voluptuoso, incapaz de hacer daño,
con ese color y ese brillo que hacían quisiera tenerla y
como diciendo: aqui estoy, soy para ti, soy tuya, llévame...
Eso hice: la tomé para mi!
Llegamos a casa. Rápidamente la abrazé , la recosté contra mi pecho...
La tuve en mis brazos y con movimientos lentos, delicados,
la acomodé sobre la cama y me paré a mirarla...a admirarla.
Mis ojos se llenaron de alegría, mi corazón latía más rápido
y mi cuerpo se estremeció sólo al pensar en el momento en que rozara mi piel.
No dejaba de desear esa suavidad como pétalo de rosa que transmitía.
Si. Cerré mis ojos y me pareció que ese era su olor: el de una rosa roja recién abierta y bañada por el rocío!
Sensual, dulce, intensa, provocativa.
No podía esperar para expresar lo feliz que estaba de tenerla.
No podía aguantar las ganas de que llegara la noche...
y pudiera mostrar a todos lo bien que se veía... esa blusa de seda sobre mi cuerpo!
LOL...



Sensual... no?
Segura estoy que al leer imaginaban que estaba hablando de una mujer.
Sólo quería mostrar que la sensualidad es una emoción que podemos sentir o provocar, no sólo por alguien sino también por algo: una música, un sonido, un objeto, un sabor, un olor, etc.
Ser sensual es algo sensorial, es imaginativo y tampoco tiene un patrón establecido. Se manifiesta con deseo, atracción y magnetismo.
La sensualidad incluye la incorporación de todos los sentidos: vista, tacto, gusto, olfato y oído e incluso de los pensamientos : una persona inteligente atrae, una persona segura de sí misma también.
Los seres humanos poseemos sensualidad, unos en mayor medida que otros, pero todos somos capaces de producir una reacción de atracción en los sentidos de otra, si no: cómo tienen lugar los enamoramientos?
Así que sólo debemos ser nosotros mismos, auténticos, sin poses ni aparentar lo que no somos. Recordemos que reflejamos lo que tenemos en nuestro interior y si estoy en armonía conmigo misma, me acepto como soy y me siento sensual, seguro que los demás también lo creerán...no les parece?

READ..................... COMMENT................... SHARE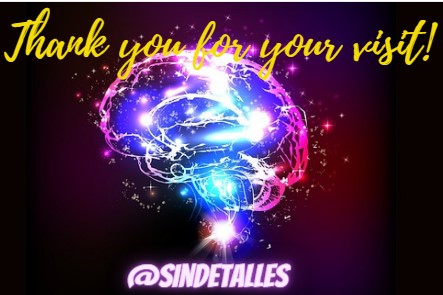 ---
Posted via proofofbrain.io
---
---