📷 "Dawn over Rome": my new painting
Have a nice day! Today I have a new picture for you. This time I was painting the dawn over Rome. Although I have never been to this majestic city, I would really like to.
I drew with acrylic paints on hard cardboard.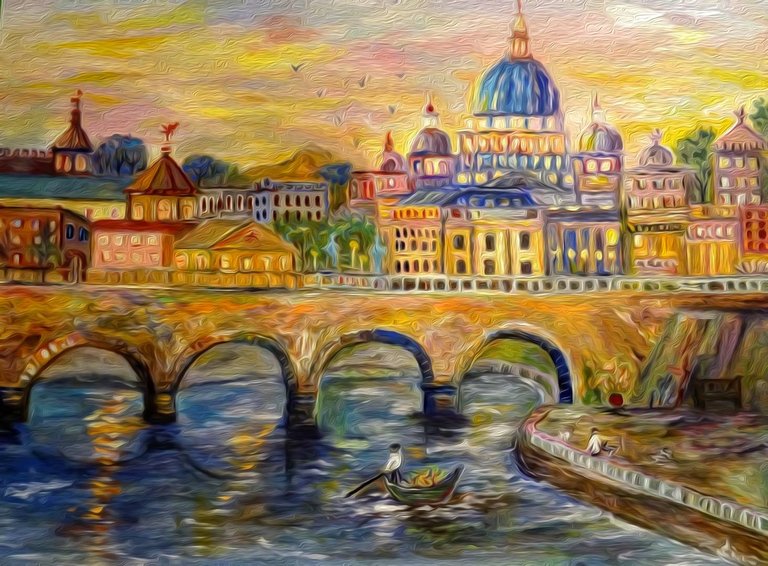 And it all started like this. I prepared an easel, paints, took out a sheet of cardboard and began to create:-)
The first thing I decided on was the place. I really like it. I hope anyone who was there will immediately recognize its unique architecture.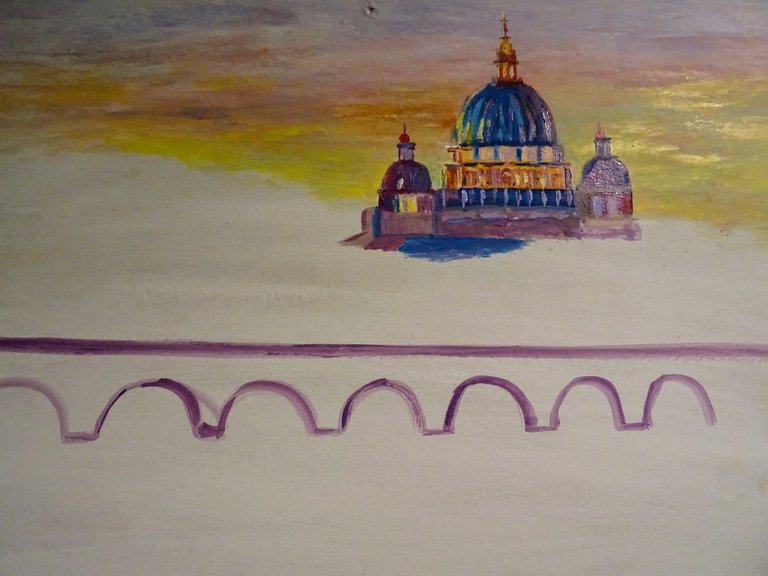 As always, I made the sky bright and sunny, so that the majestic domes of buildings and cathedrals looked advantageous against its background.
I took different colors: kraplak, ochre, of course there were also titanium whitewash, I mixed some colors several times. I wanted to get an unusual shade of burgundy or dark blue, bright orange...
Then she began to play tricks with the arches on the bridge.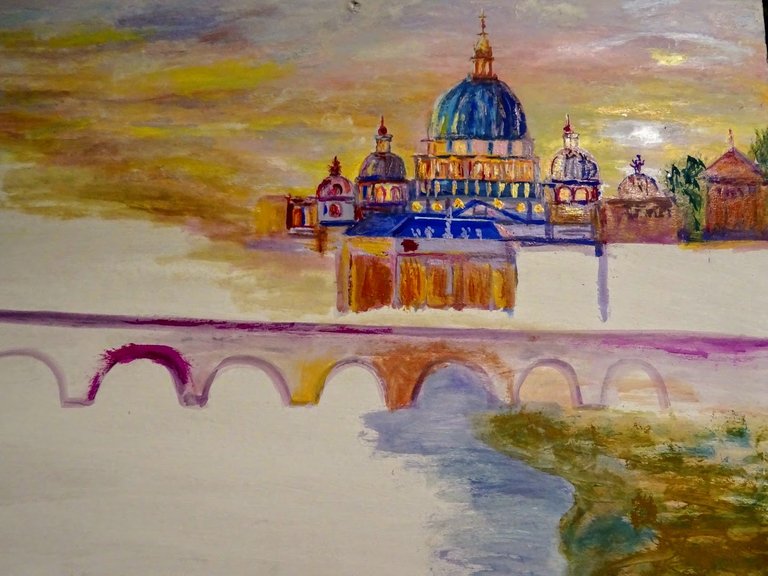 At first, as you can see, I did a lot, I did not calculate the proportions. Then I quickly understood and corrected everything.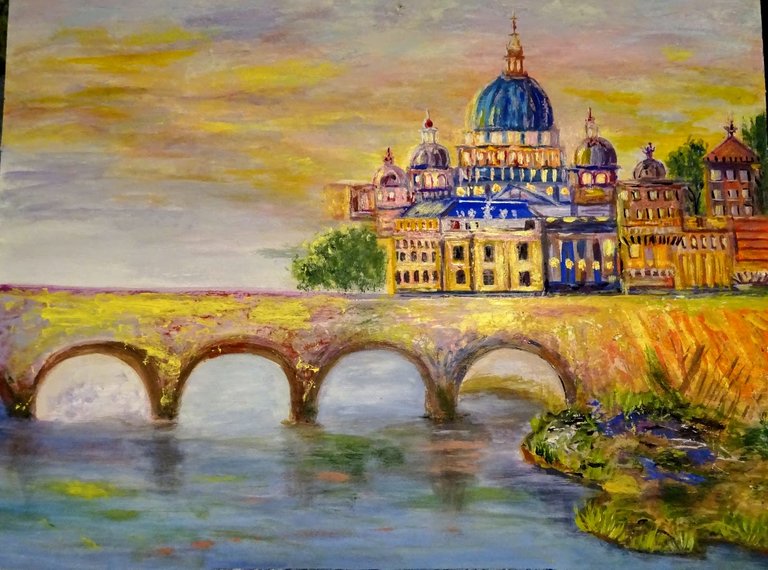 It was interesting to apply plaster on the bridge itself. What kind of shades I didn't have there. Yes, I did it mainly with a palette knife and a brush. However, several times I even used just my fingers :-)
The next difficulty was to show reflections in the water. Yes, so that they are not just reliable, but also picturesque :-)
Then she began to draw various details on the buildings themselves and on the embankment. That's how the finished picture turned out.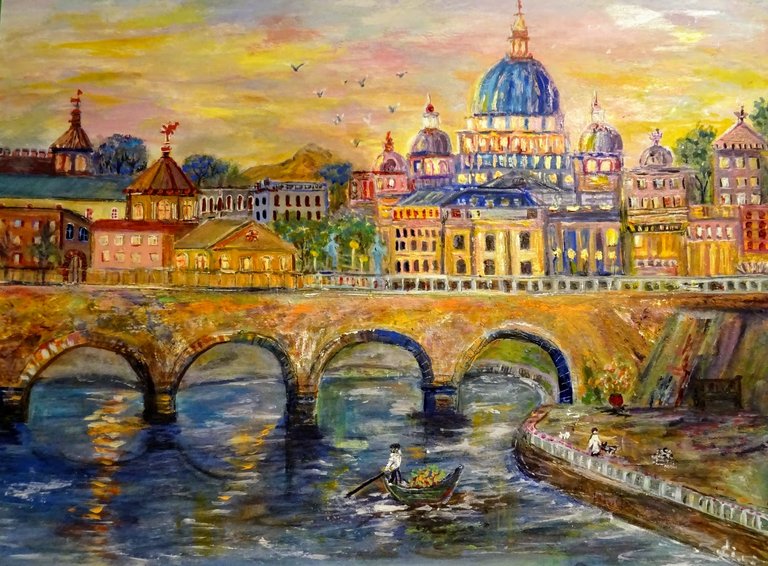 I hope you like it too?
But at the end I took some photos of my painting in a special program.
1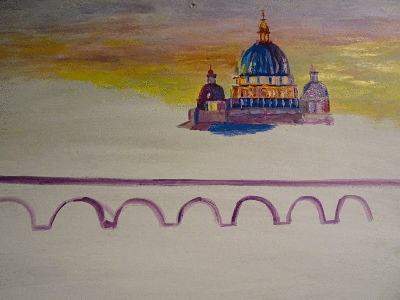 2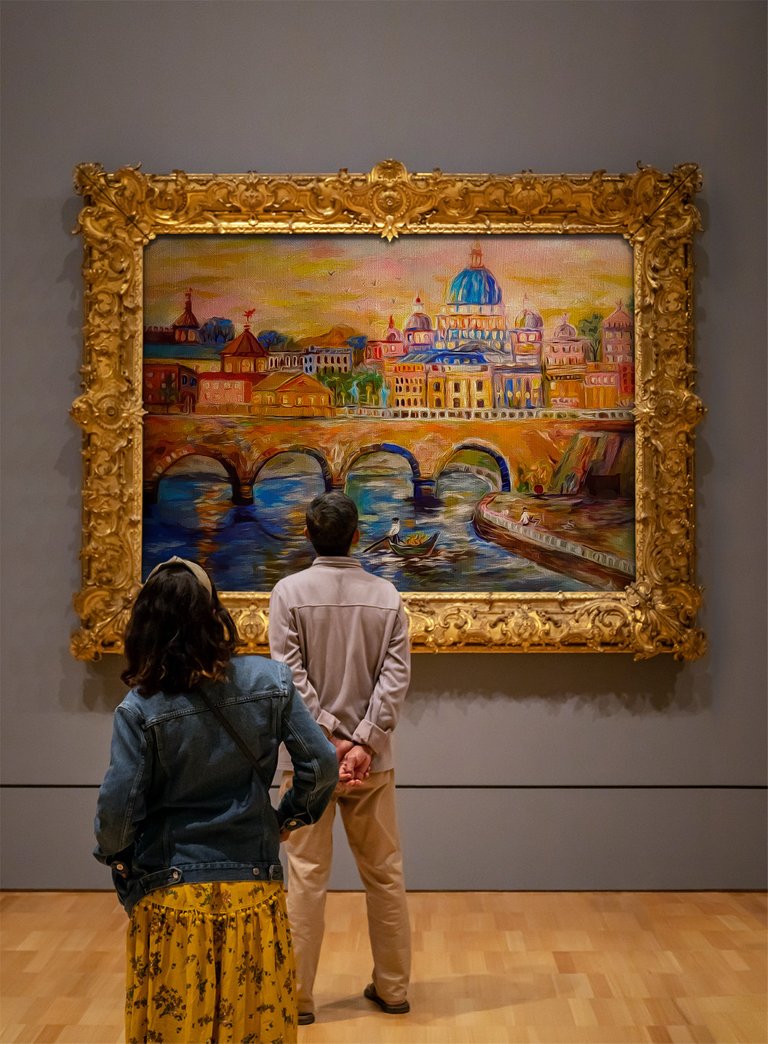 3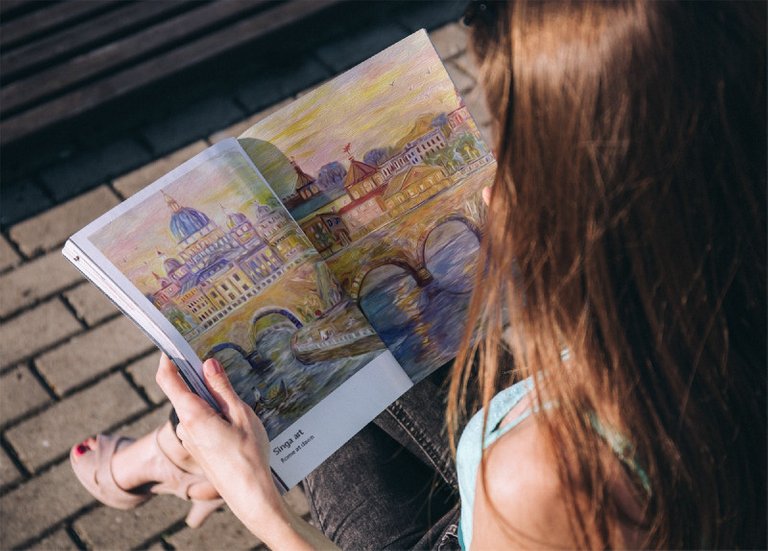 4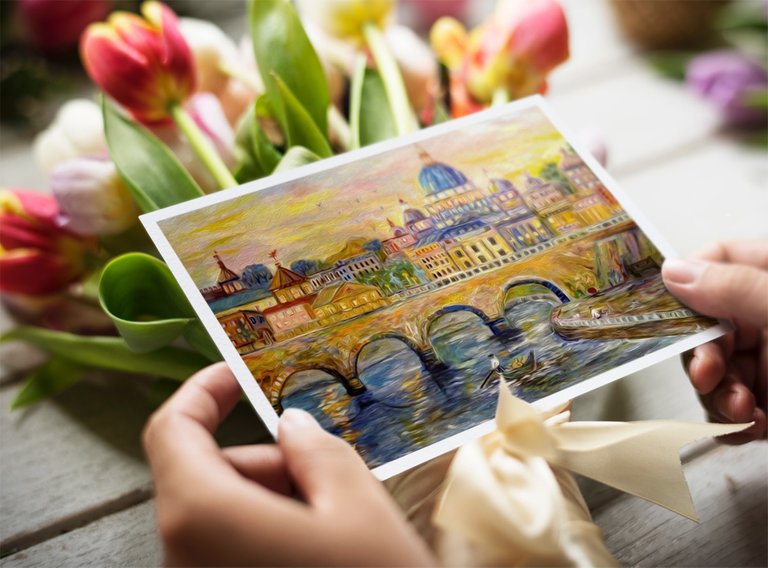 ---
If you like my drawings, then check them out here!
Thank you for supporting me in my work! Your advice helps me a lot!
I published many of my works in this portfolio on the website "Deviant Art", and in General, during the year of painting, I drew more than 100 paintings, of course some of them are just drawings, so to speak, a sample of the brush :-)
But there are also good paintings that have received approval even from professional masters of painting!
---
Thank you for Your attention and visit.
I appreciate Your feedback and comments.
I wish you luck and have a nice day!
Best wishes!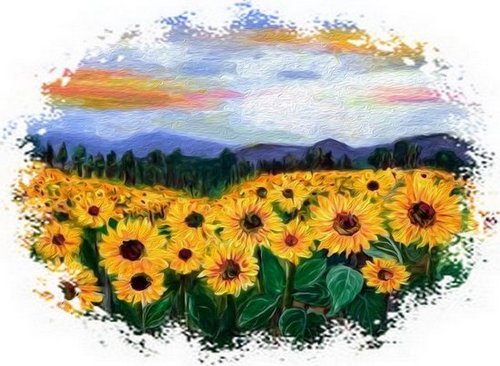 ---
---