📷 My marine-themed paintings
Have a nice day! Today I want to share with you my new seascape and show you some of my other creations :-) You probably already realized that I like to draw landscapes the most. I especially like to draw water in all its manifestations. Whether it's a small stream or an endless ocean, a waterfall or a small lake, the canals of Venice or a small pond...
This time I drew flowers against the background of the sea. Here's what came out of it :-)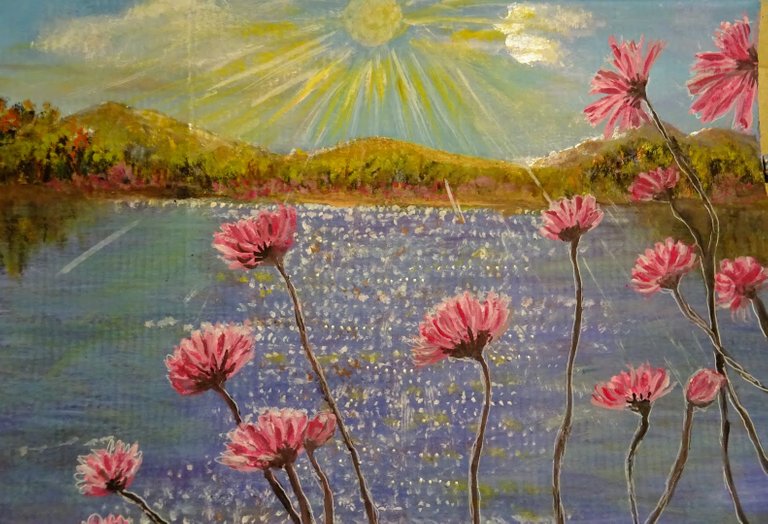 It seems to be nothing special, but it's beautiful, isn't it?
And this is one of my first works about the sea.
I immediately realized that I would draw the sea more often than something else.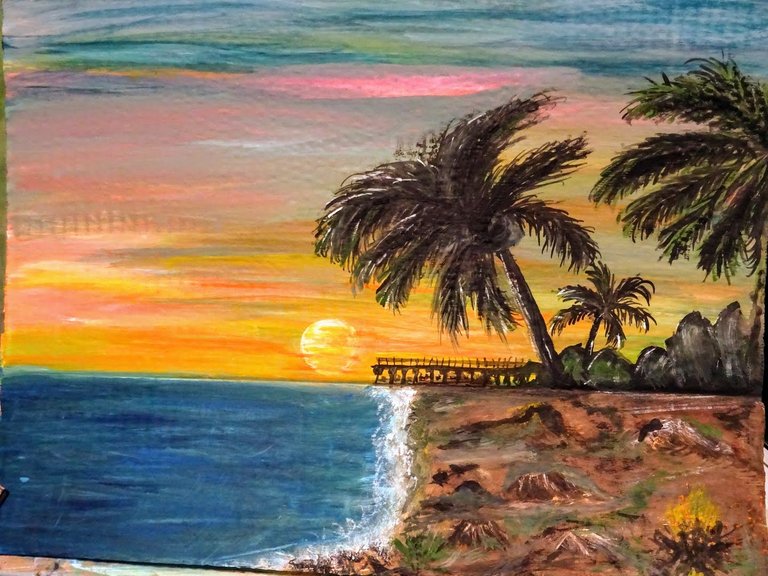 And this picture of mine was processed by a good person in a special program, now I also change some photos of my paintings and alter them with various interesting effects...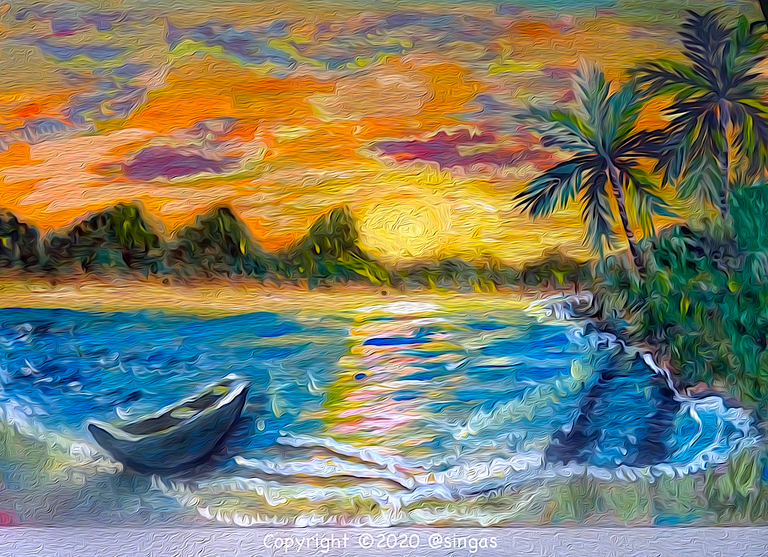 Sometimes you start writing the sea and a whole story is born in your head. You imagine a certain place and fantasize...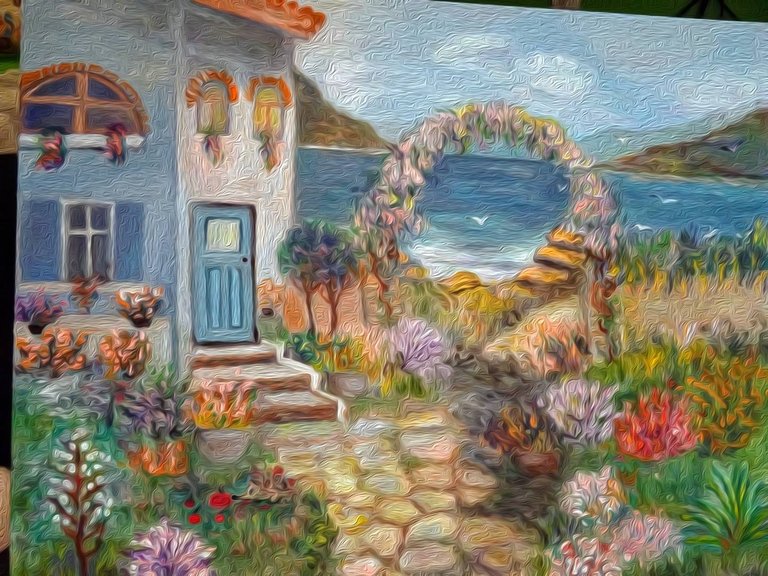 Sometimes fantasies take me far, and sometimes they spill out into the corners of our planet that are already familiar to many.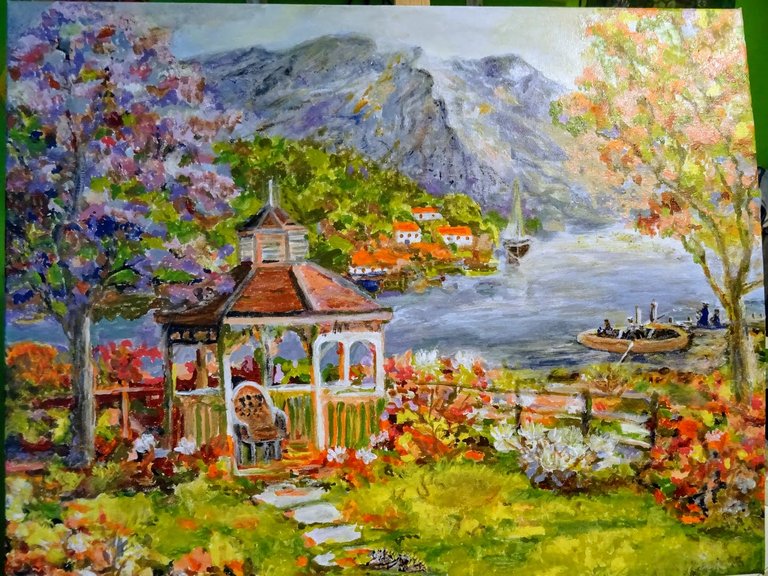 I like bright paintings so that the colors play and "dance" on the canvas.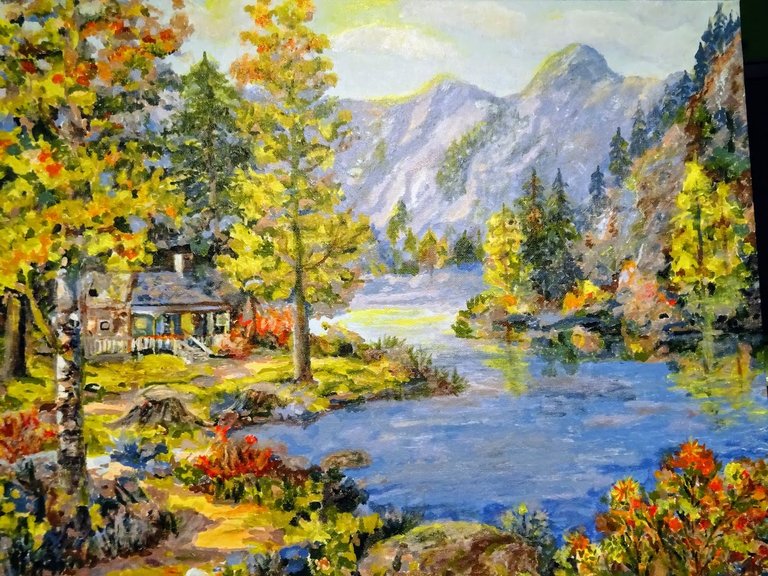 Of course, I already have my favorite landscapes. Here are a few of them.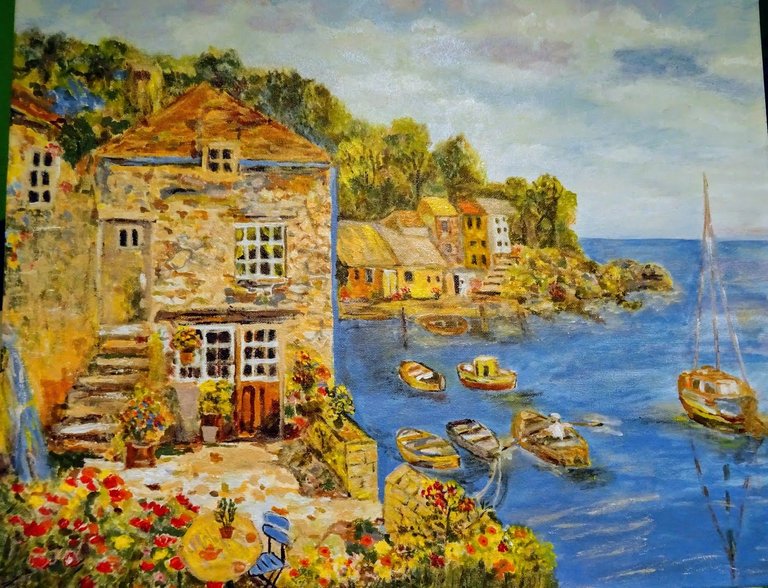 And this is a finished picture.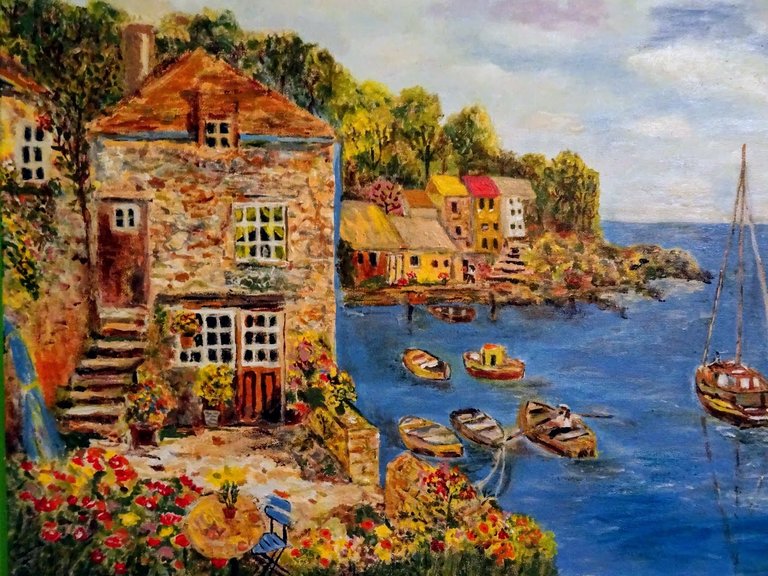 My friends really liked these paintings. And which of my presented landscapes did you like?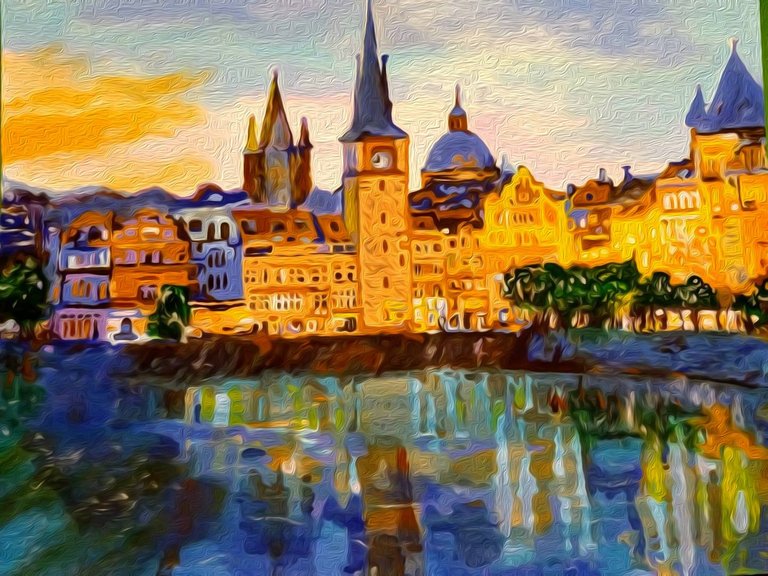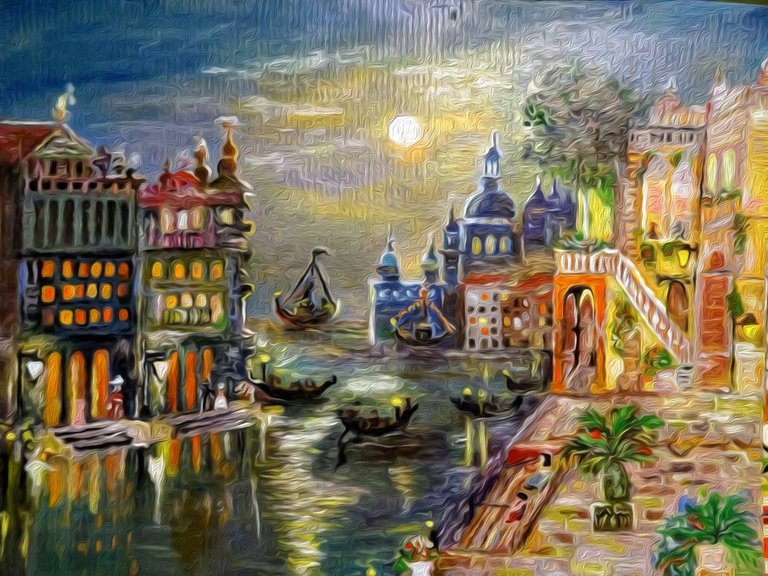 ---
If you like my drawings, then check them out here!
Thank you for supporting me in my work! Your advice helps me a lot! I published many of my works in this portfolio on the website "Deviant Art", and in General, during the year of painting, I drew more than 100 paintings, of course some of them are just drawings, so to speak, a sample of the brush :-)
But there are also good paintings that have received approval even from professional masters of painting!
---
Thank you for Your attention and visit.
I appreciate Your feedback and comments.
I wish you luck and have a nice day!
Best wishes!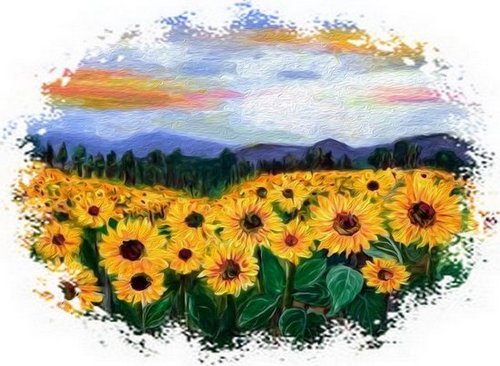 ---
---