📷 My new autumn landscape: "In the mountains by the lake"
Have a nice day! Today I will share with you my new painting, which I drew on a homemade canvas with acrylic paints. Its size is non-standard 68x48. This is a landscape in the autumn season. I really love to draw autumn.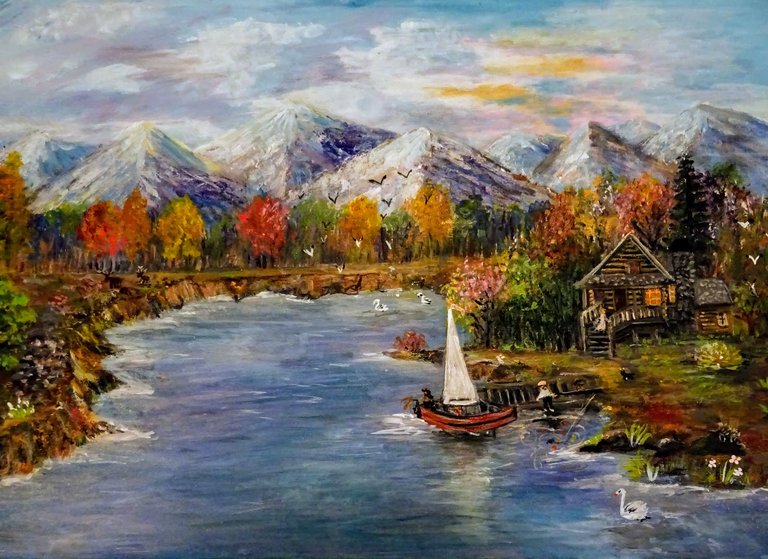 First of all, I made a canvas for a new painting and only then began to fantasize about the plot :-)
Then she wrote the sky. I must say that at this size it was not so easy to do. Then she began to draw mountains in the background.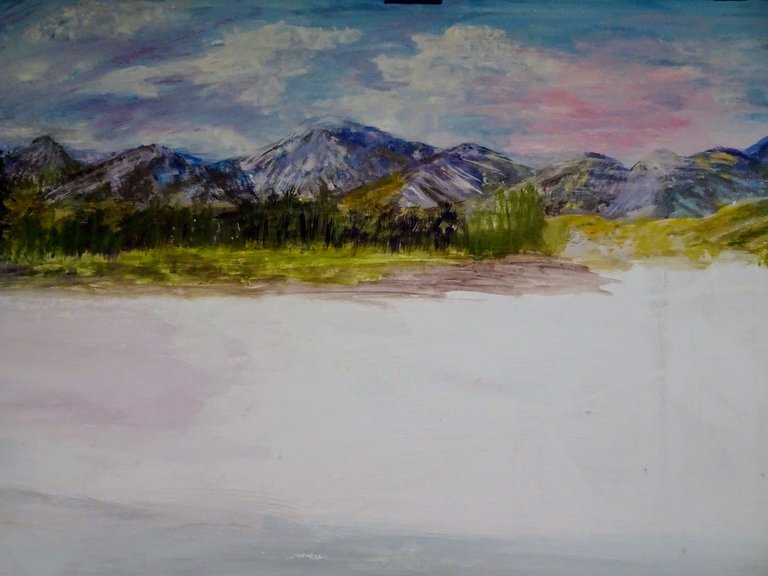 As I work on the plot, my mountains change somewhat. Yes, you probably already noticed it. The mountains are surrounded by autumn trees that simply shimmer with all the colors of the rainbow. From gold to crimson... And the ground near them is just all dotted with colorful leaves.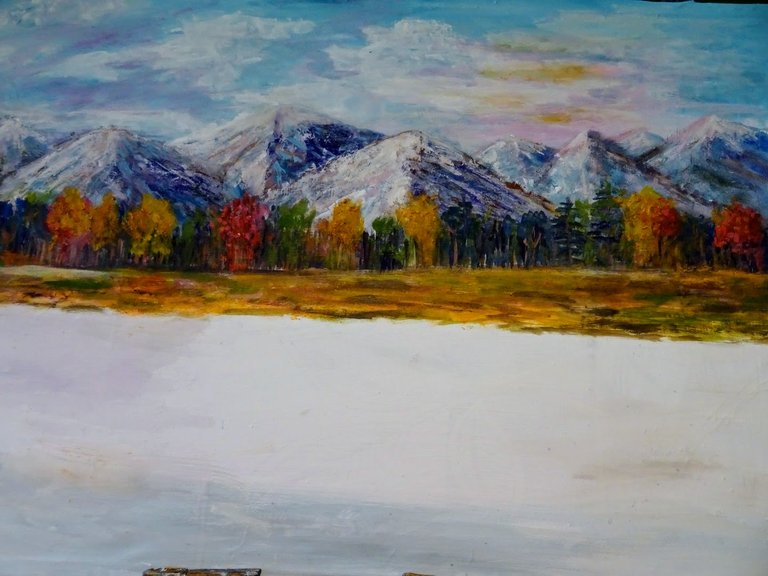 This time I used cadmium red, ochre, Neapolitan blue and other colors. And now in front of you is a deep blue lake in the mountains.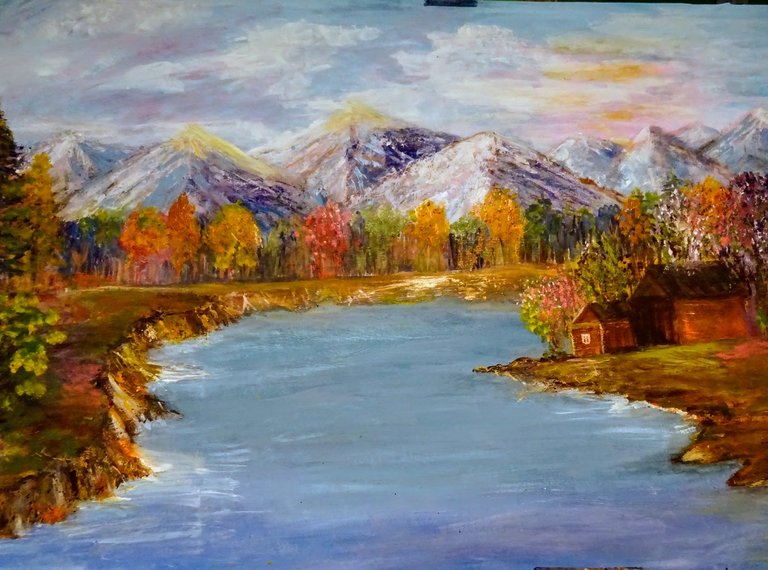 This time I wanted its shores to be steep and on the one hand steep, almost inaccessible :-) Because soon some forest dwellers will appear there... I wonder if you'll notice them right away?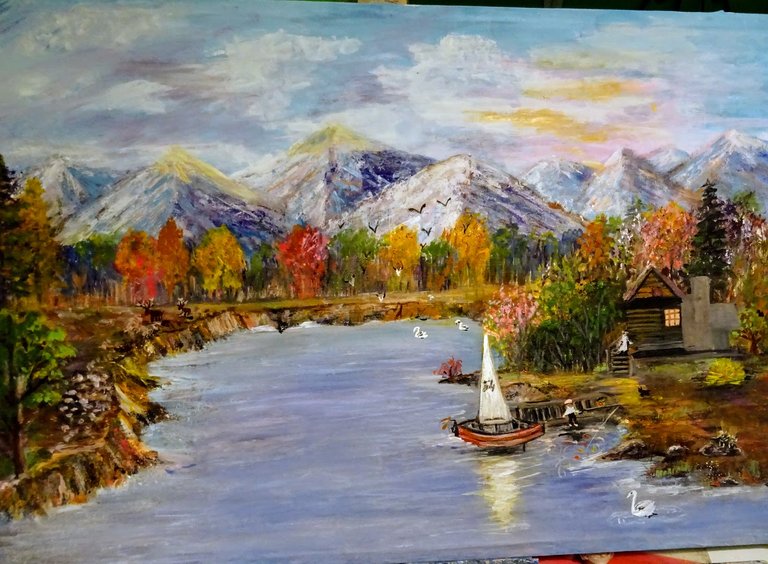 And of course wild swans will swim in the water. And how do you like the home of this lovely family, who settled here away from the hustle and bustle of the city?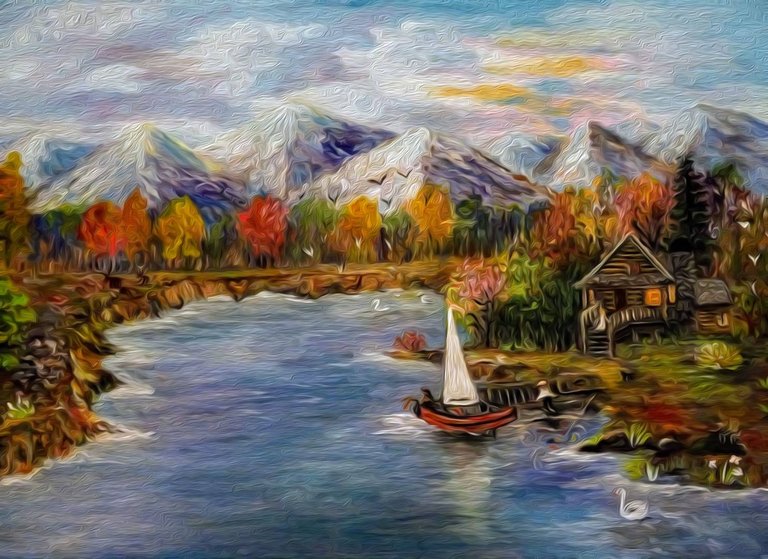 And this is my picture, but reworked in a special program. I hope you will like these photos too :-)
1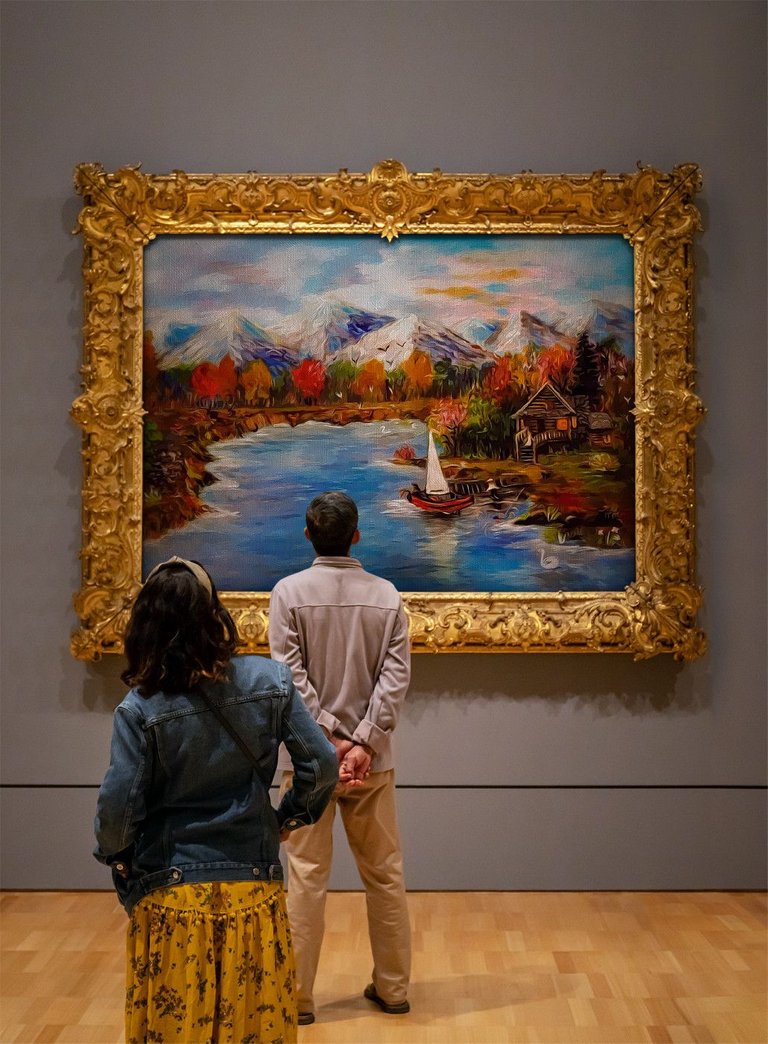 2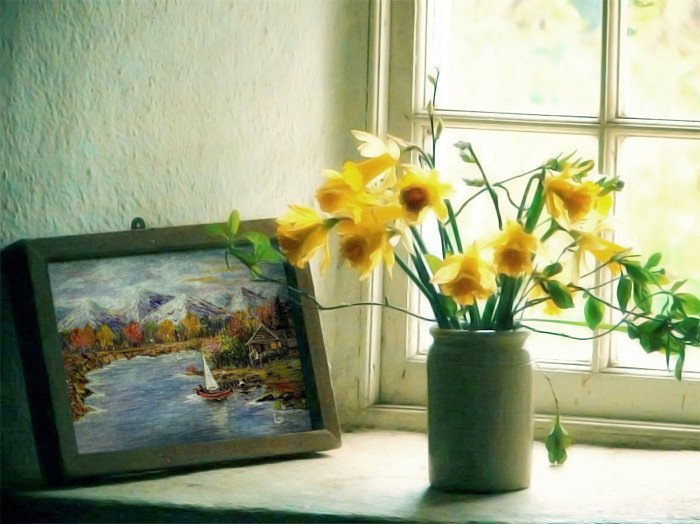 3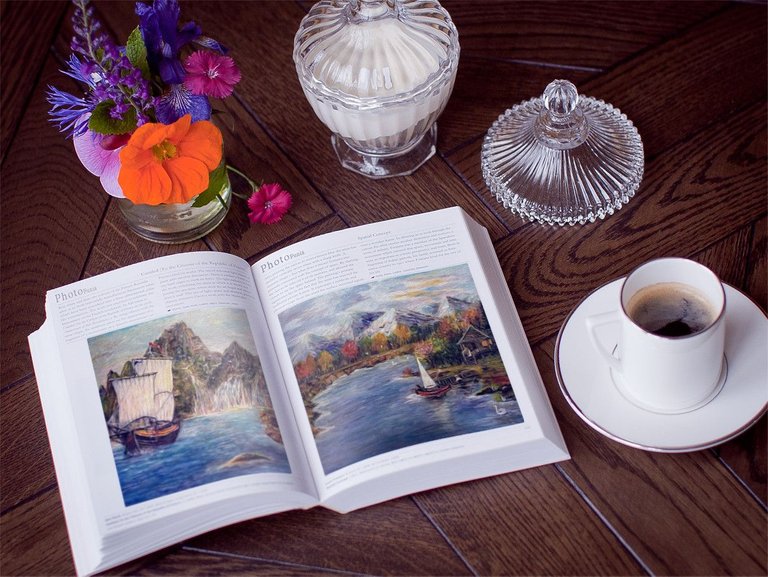 4
5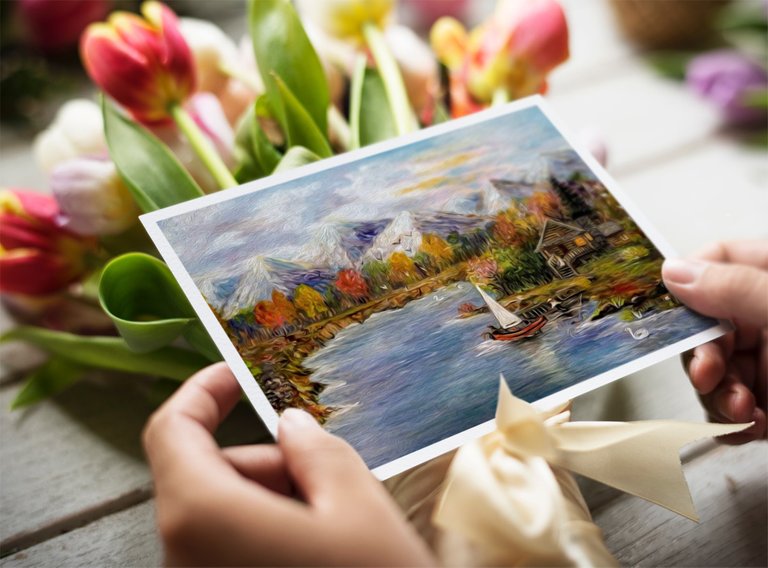 ---
If you like my drawings, then check them out here!
Thank you for supporting me in my work! Your advice helps me a lot!
I published many of my works in this portfolio on the website "Deviant Art", and in General, during the year of painting, I drew more than 100 paintings, of course some of them are just drawings, so to speak, a sample of the brush :-)
But there are also good paintings that have received approval even from professional masters of painting!
---
Thank you for Your attention and visit.
I appreciate Your feedback and comments.
I wish you luck and have a nice day!
Best wishes!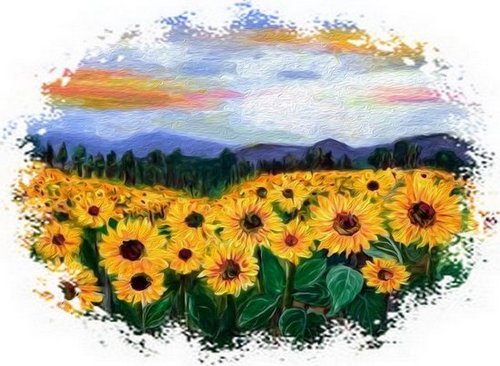 ---
---