📷 My new marine painting "In the Underwater Kingdom"
Have a nice day! And today I was drawing an underwater kingdom. I like to draw fish and the underwater world of the seas and oceans. But this time I drew on a homemade canvas a little bigger in size than before. The canvas was 85x65. And I painted with acrylic paints.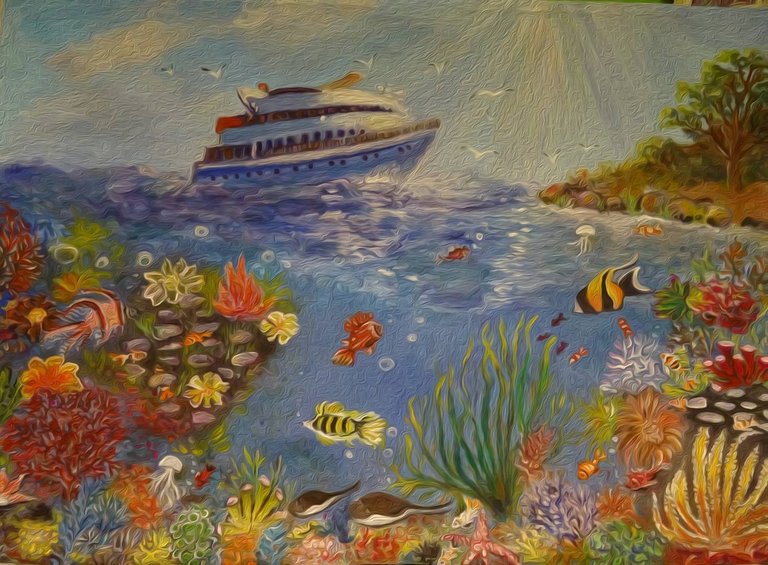 Before it came to marine life, I drew the sky and a steamboat with tourists floating on the sea waves :-)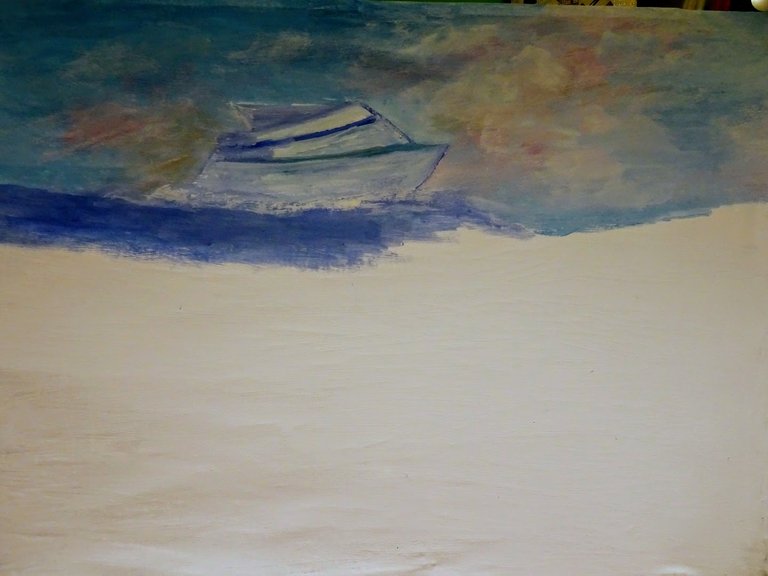 I wanted to make the sky sunny and clear. But the boat was a pleasure boat. He was taking tourists to a small island with huge turtles. The sun was shining quite brightly, it was noon... And at this time, only one starfish was shining at the bottom of the sea :-)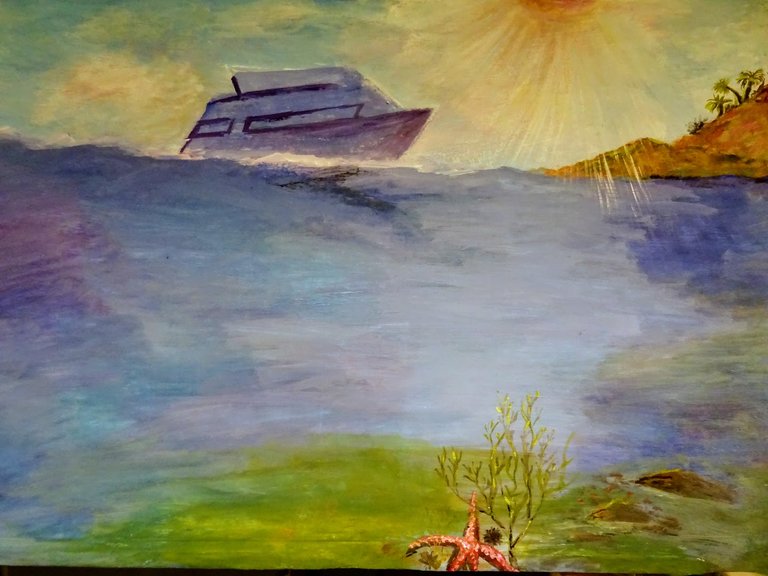 I like to draw stars, and over time I get even better at them. Compare this: I drew this one almost a year ago. Still, practice can compete with talent, right?
Then I began to prescribe different details on my new painting. Jellyfish and algae, corals and something else have already appeared, and even someone else.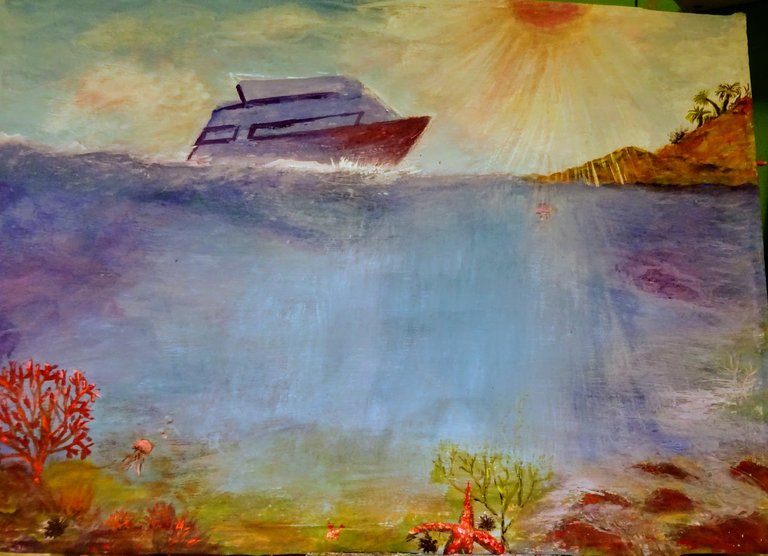 Now it was necessary to show the waves and bubbles on the surface of the sea. Also decorate the seabed with different pebbles and shells.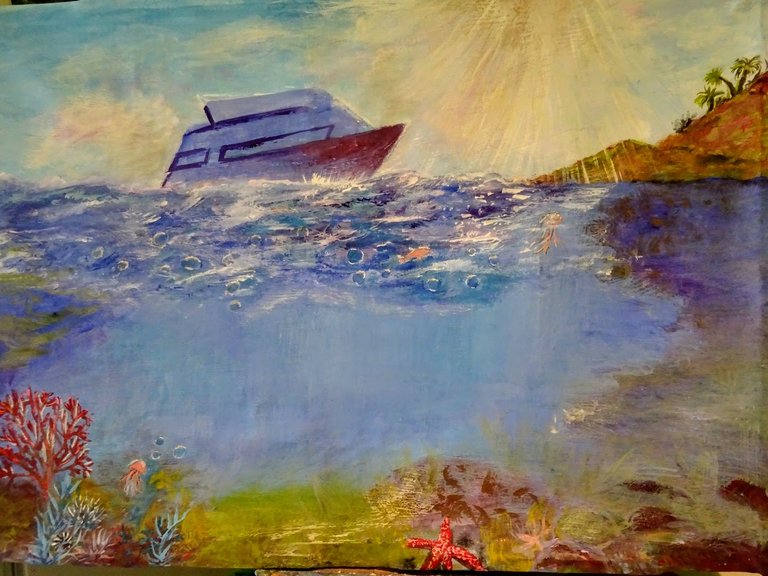 I always find it interesting to watch how the landscape changes after a few minutes. And you? Coral reefs and fish and various other marine life are already appearing.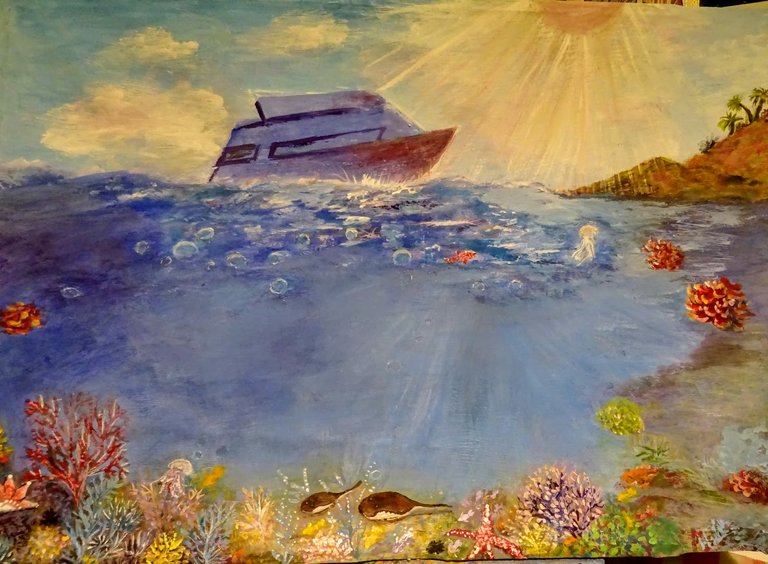 I wonder if you can find all the fish in my picture? How many are there in total?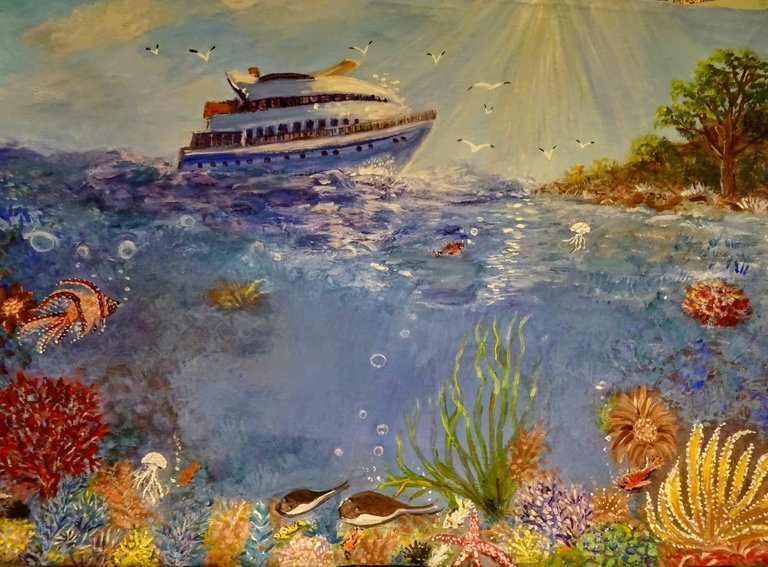 I really wanted to make the underwater world bright and happy. So that everyone is happy and cheerful there. I think I definitely succeeded! What do you think?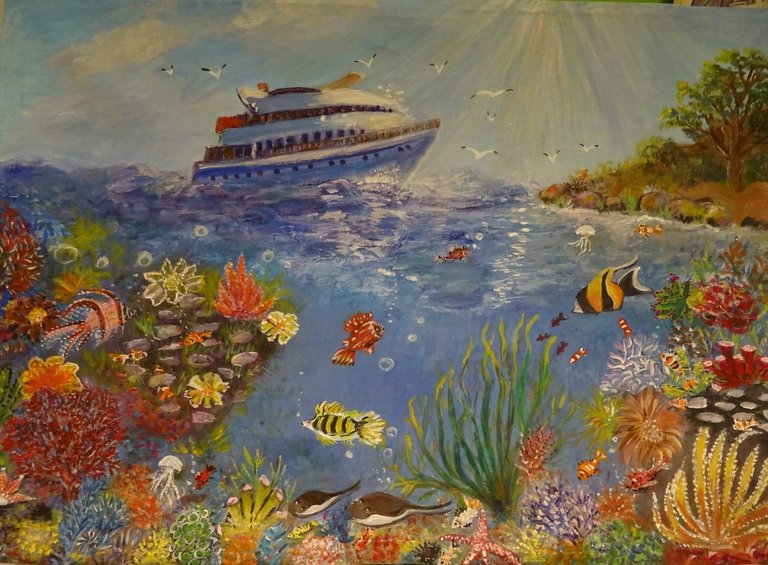 But then, as always, I made several versions of my painting in a special program.
1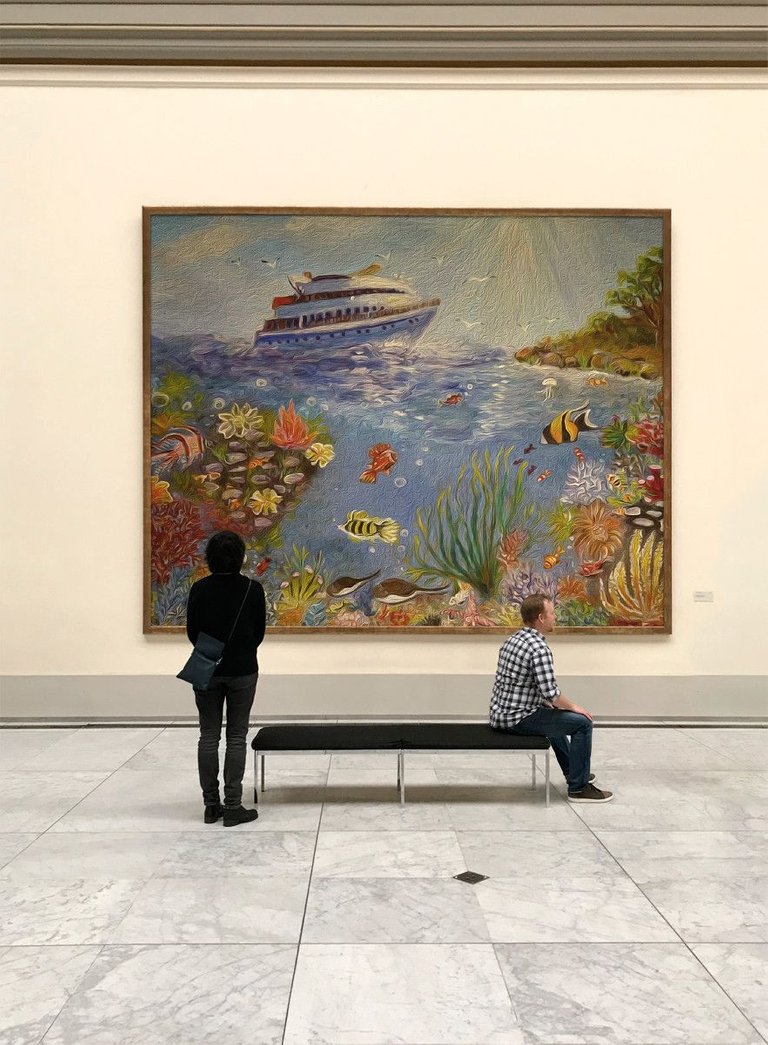 2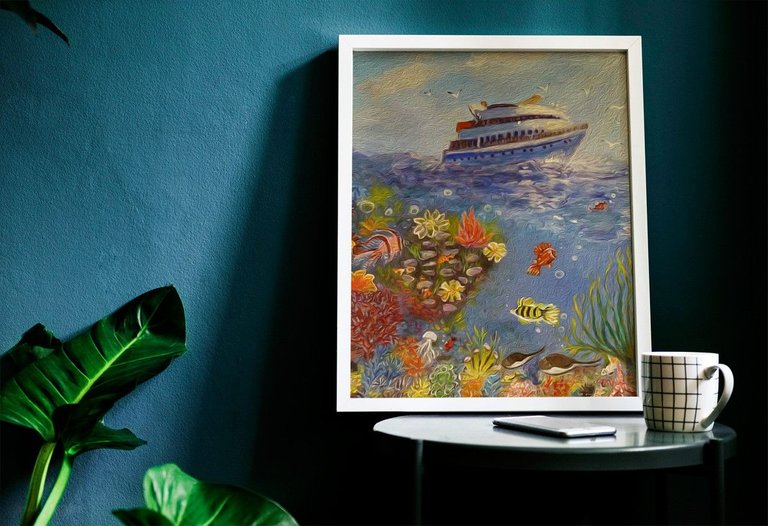 3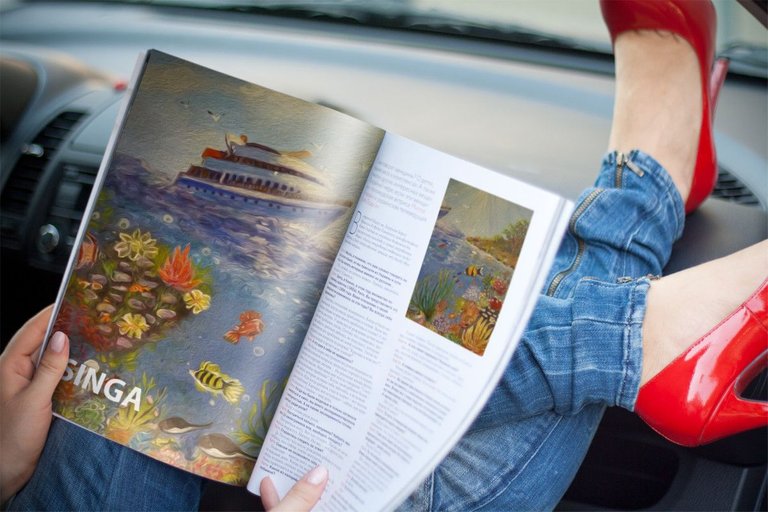 4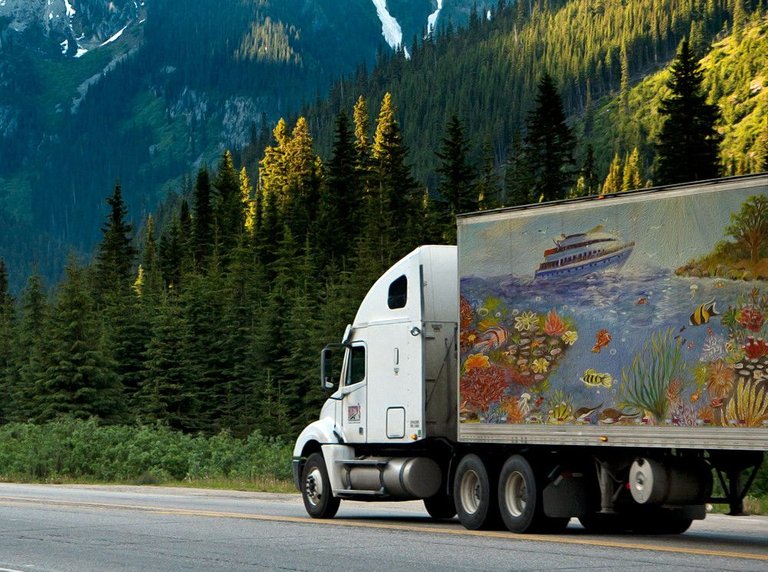 5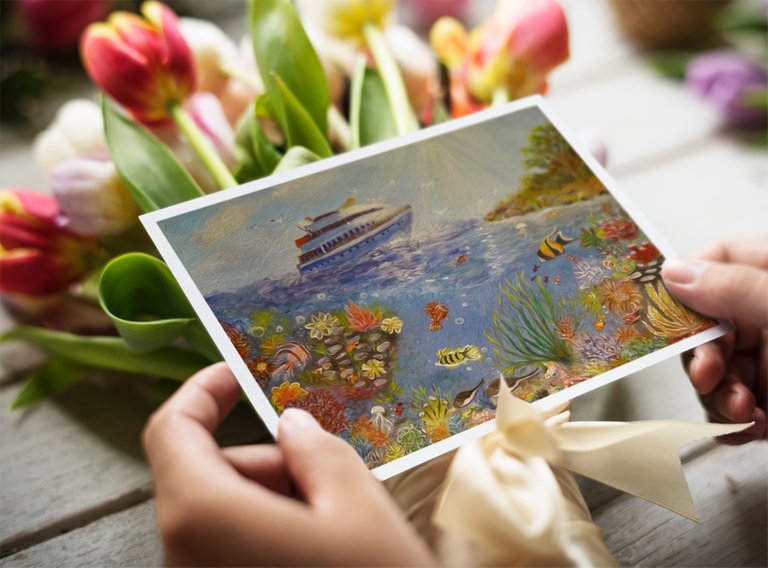 ---
If you like my drawings, then check them out here!
Thank you for supporting me in my work! Your advice helps me a lot!
I published many of my works in this portfolio on the website "Deviant Art", and in General, during the year of painting, I drew more than 100 paintings, of course some of them are just drawings, so to speak, a sample of the brush :-)
But there are also good paintings that have received approval even from professional masters of painting!
---
Thank you for Your attention and visit.
I appreciate Your feedback and comments.
I wish you luck and have a nice day!
Best wishes!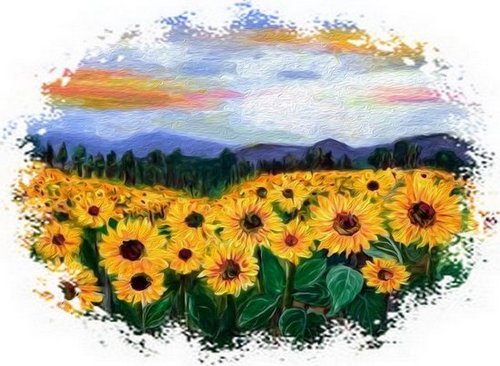 ---
---