Share your battle Flesh Golem!
CHECK OUT MY NEWEST ADDITION TO THE SQUAD FLESH GOLEM!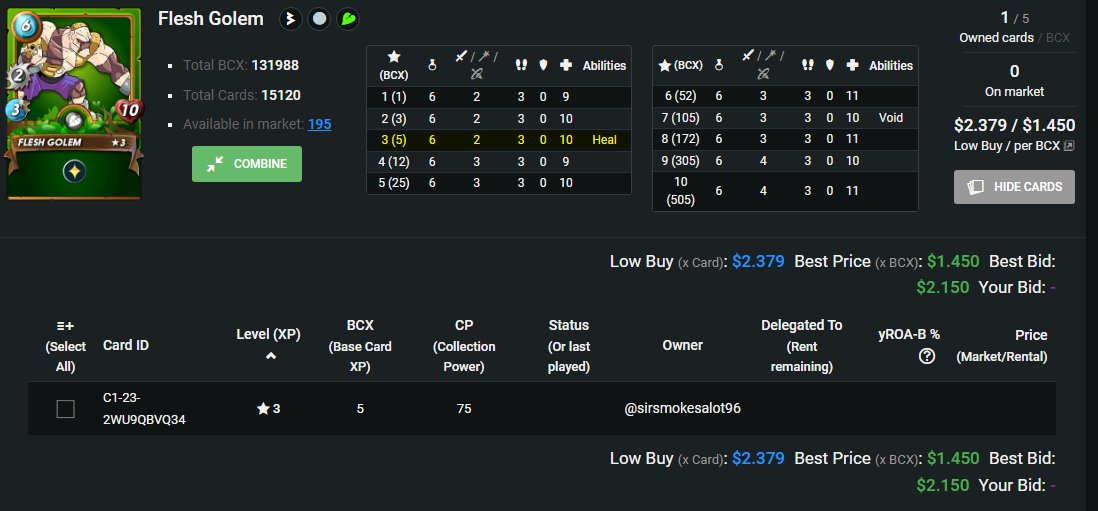 Tips & Strategies
At level three the flesh golem receives heal which is nice to pair to with scarred llama mage which gives him last stand cleanse and +2 hit points making him almost unstoppable!
I cant imagine having him at level 7 with void and the heal ability..lets all agree overkill! After losing to this combo of cards frequently I took the phrase if you cant beat them join them very literally so now I just need to buy a scarred llama mage and I'm good to go!
ONE OF MY FAVORITE STRATEGIES SO FAR IN THE HIGHER MANA CAP BATTLES I PLAY SCARRED LLAMA/OBSIDIAN THEN FLESH GOLEM FOR A TANK, MYCELIC SLIPSPAWN IN THE BACK WITH TAUNT THEN I PLAY GOBLIN PSYCHIC AND WOOD NYMPH FOR A TRIPLE HEAL ON THE FLESH GOLEM PER TURN. SPIRIT HOARDER IS A MUST FOR TRIAGE TO KEEP THE MYCELIC SLIPSPAWN ALIVE KEEPING DAMAGE OFF THE FLESH GOLEM! SOMETIMES I WILL SWITCH SPIRIT HOARDER FOR QUEEN MYCELIA GIVING MY WHOLE TEAM ARMOR WHICH IS HELPFUL AGAINST MELEE OR RANGED TEAMS! LAST BUT DEFINITELY NOT LEAST I USE A MUSHROOM SEER WHO RECEIVES SILENCE AT LEVEL 1 REDUCING THE ENEMY TEAMS MAGIC DAMAGE WHICH IS ESSENTIAL AGAINST ANY HEAVY MAGIC TEAMS!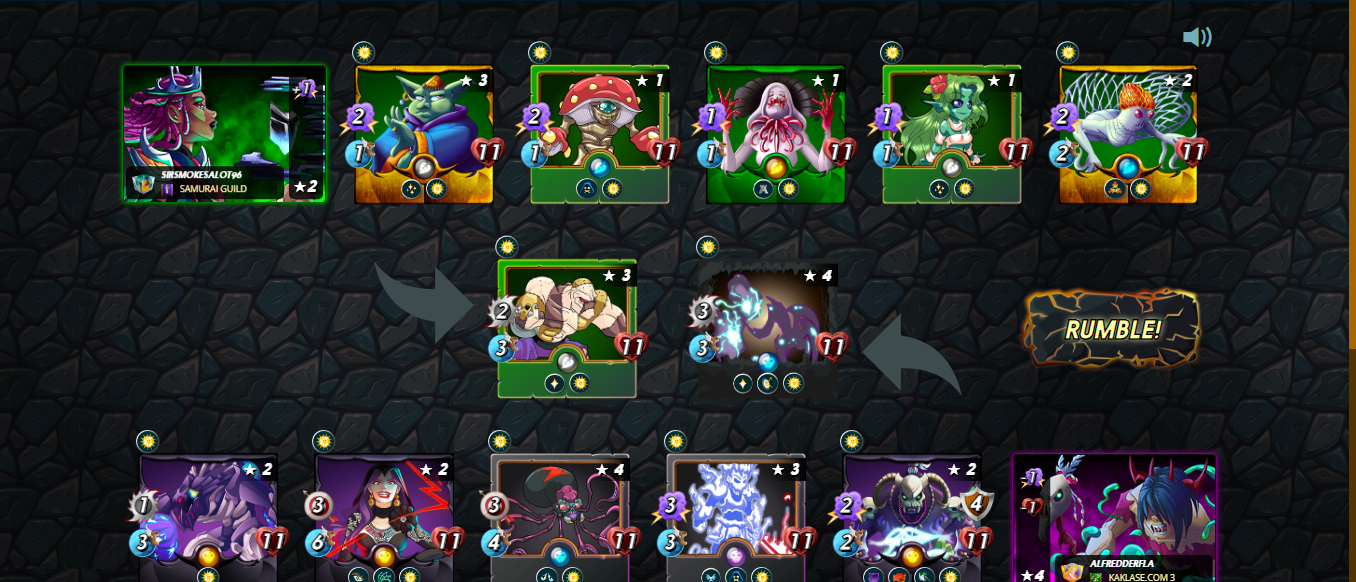 BATTLE
This could have went alot worse for me but thankfully I secured the win with the triple heal and taunt from mycelic slipspawn even with all their nerfs! Them spreading their damage around so much definitely didnt help! THANKS FOR VIEWING AND GOD BLESS
VIEW BATTLE HERE:https://splinterlands.com?p=battle&id=sl_a4c639d5e862edc1364ad45344a2d636&ref=sirsmokesalot96
---
---