Our First Fall Harvest
Hi everyone!
So the fall season officially started a few weeks ago, so goodbye tank tops and summer heat, hello sweaters, cool air, and fall harvests.
Every year we get a good amount of fruits from our backyard persimmon and guava trees, and this year is no different. The first fruits started to change color...ready for picking.
In addition to fruits, today we also harvested some of our Moringa leaves and its stringed fruits for cooking.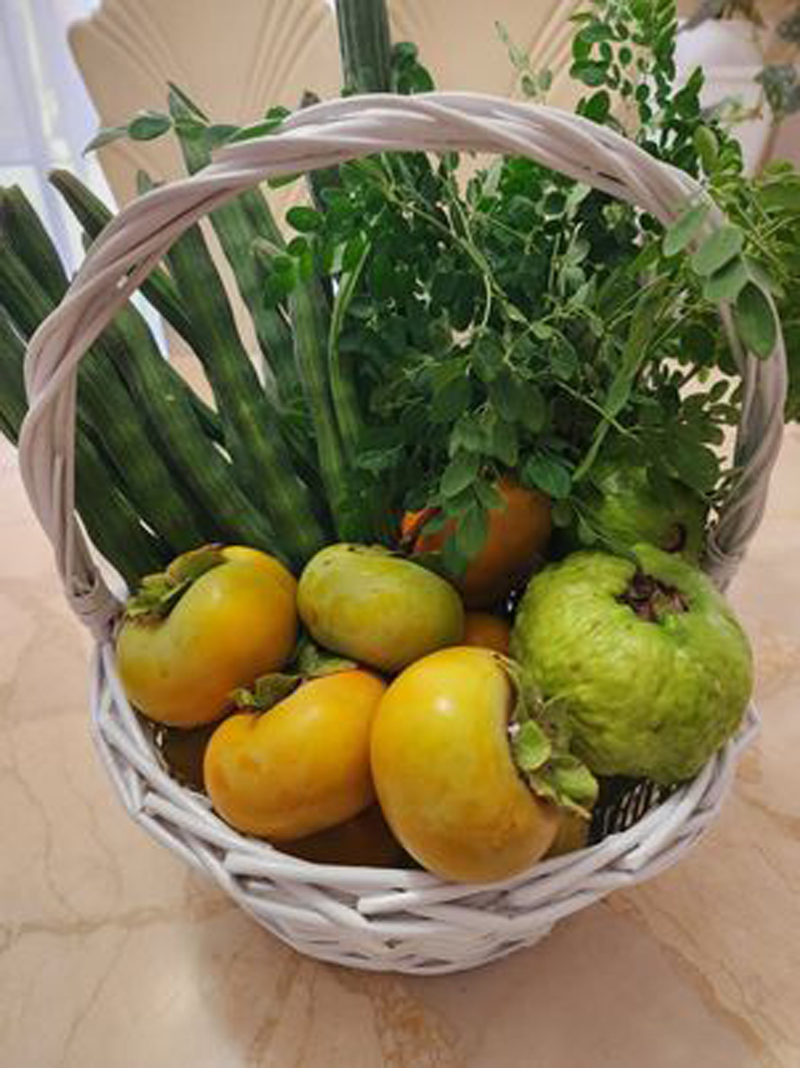 MORINGA TREE
Moringa also called horseradish tree or drumstick tree is native to tropical Asia including the Philippines but also naturalized in Africa and Tropical America. Flowers, pods, leaves, and even fruits are cooked and eaten. The leaves are especially nutritious and high in iron, potassium, and vitamin C. Source
Moringa can be grown from seeds or cuttings. Ours was from a cutting and was planted in 2009. Now 13 years later it has grown tall and somewhat lanky but it has produced a lot of fruits and leaves. Those tiny leaves but with huge benefits. We have also given some cuttings to friends for them to grow their own moringa tree.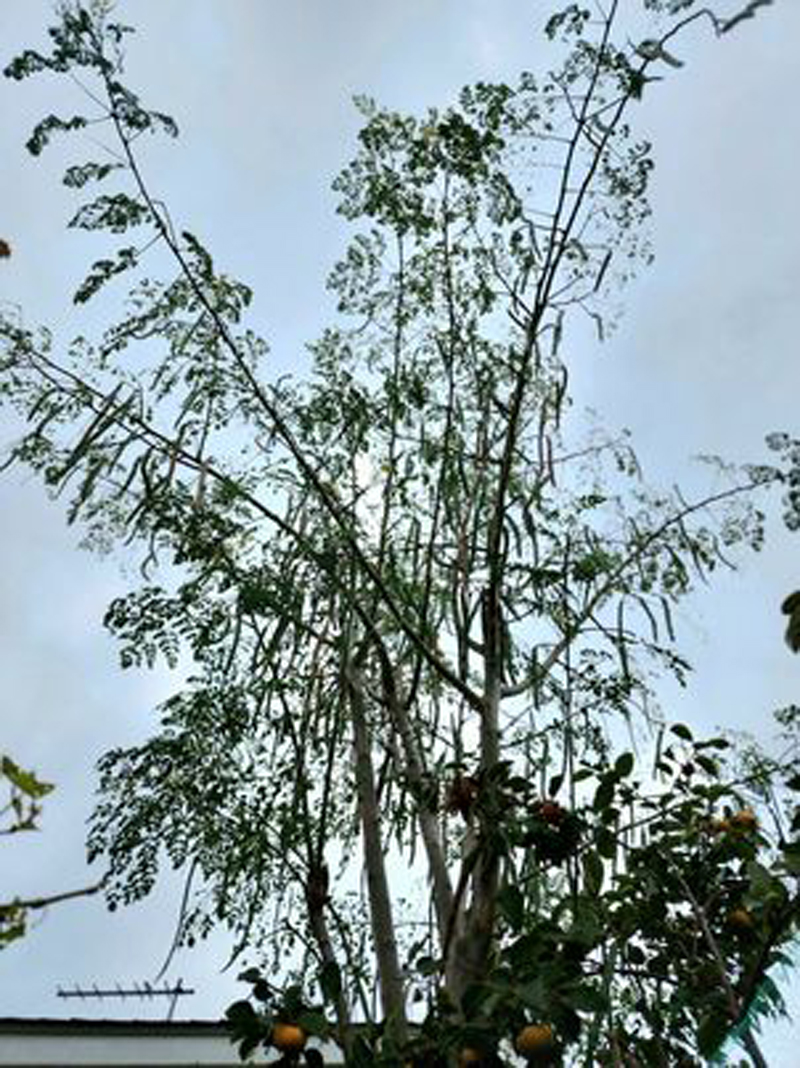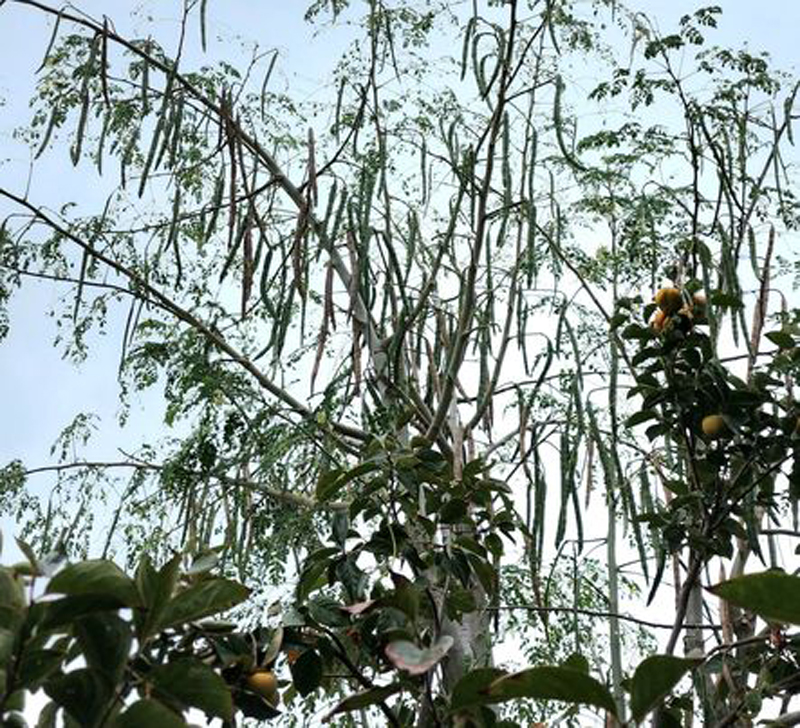 Our usual way of cooking the moringa leaves is in combination with mung beans. We use it too as a substitute for kale and spinach. The leaves are also considered medicinal. They are boiled fresh or dried to make tea. The fruits are also edible but only the Ilocanos (people from the northern Philippines) know how to use them for cooking, not the general population of Filipinos.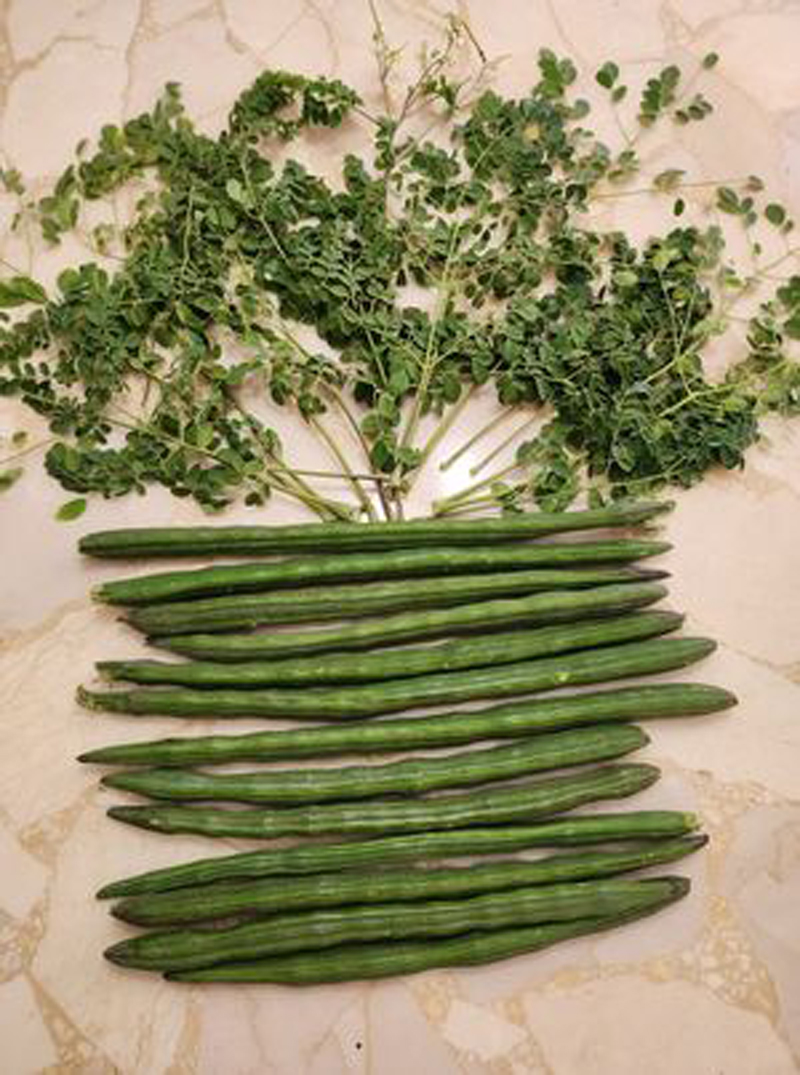 PERSIMMON
This persimmon tree is now 6 years old. It is a small tree but it has yielded a lot of fruits and last year we harvested about 77 pounds. The first harvest of each year usually starts in October and we already have ours.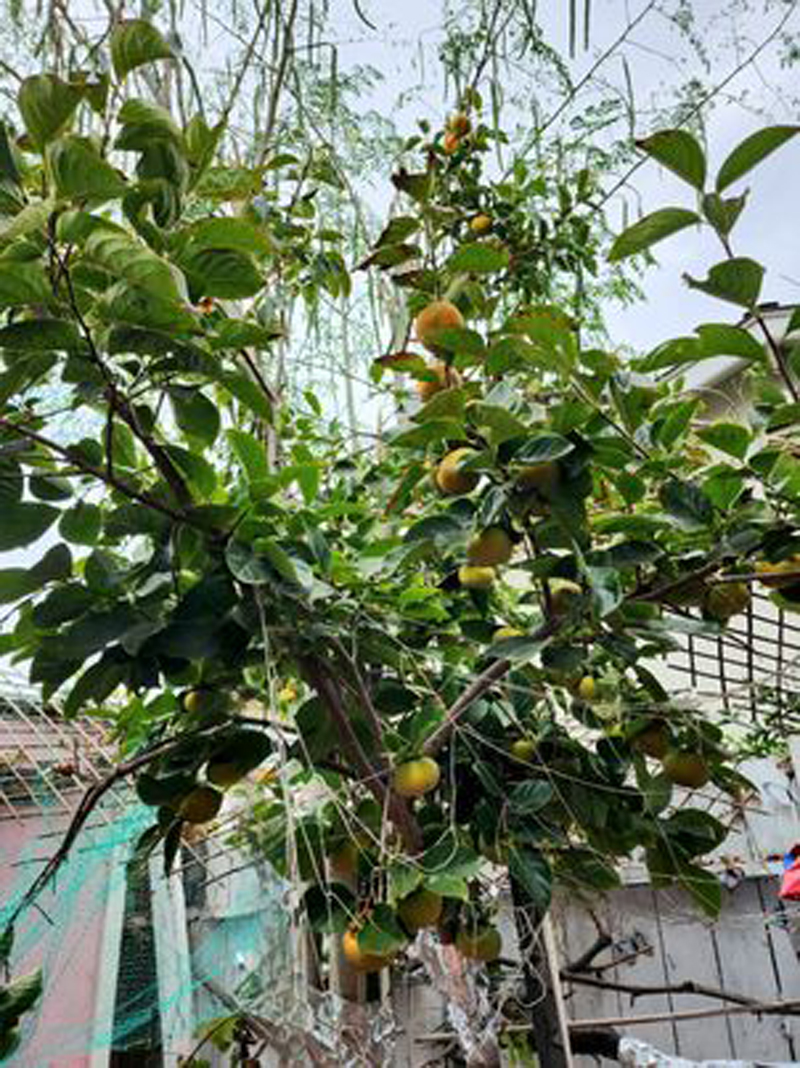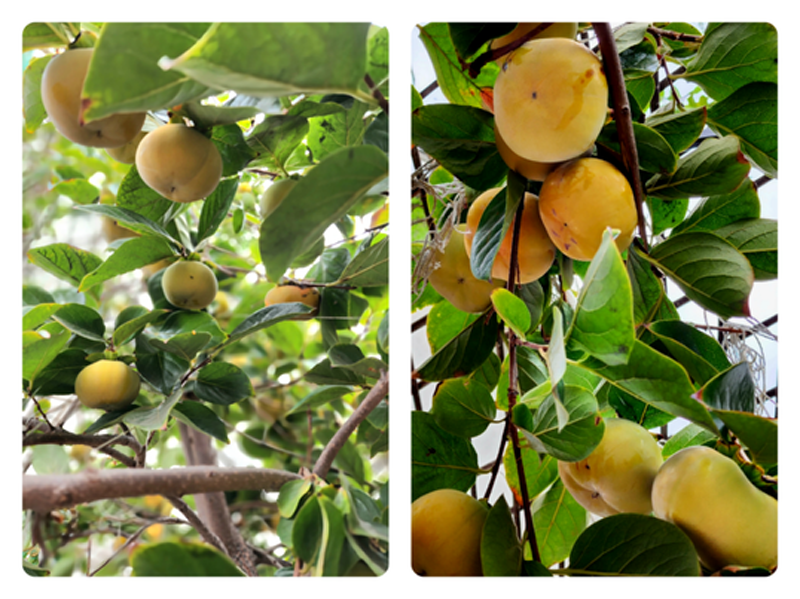 Persimmons are now being sold in grocery stores at $2.49 per pound. We hope to save on the dollar by not buying them. We just have to pick from the tree when we want to eat.
GUAVA
We used to have 2 guava trees. Too many fruits, can't eat fast enough even with the birds and squirrels sharing them. Now down to one tree, but still a giving tree. I am sure we'll be sharing again with friendly neighbors and co-workers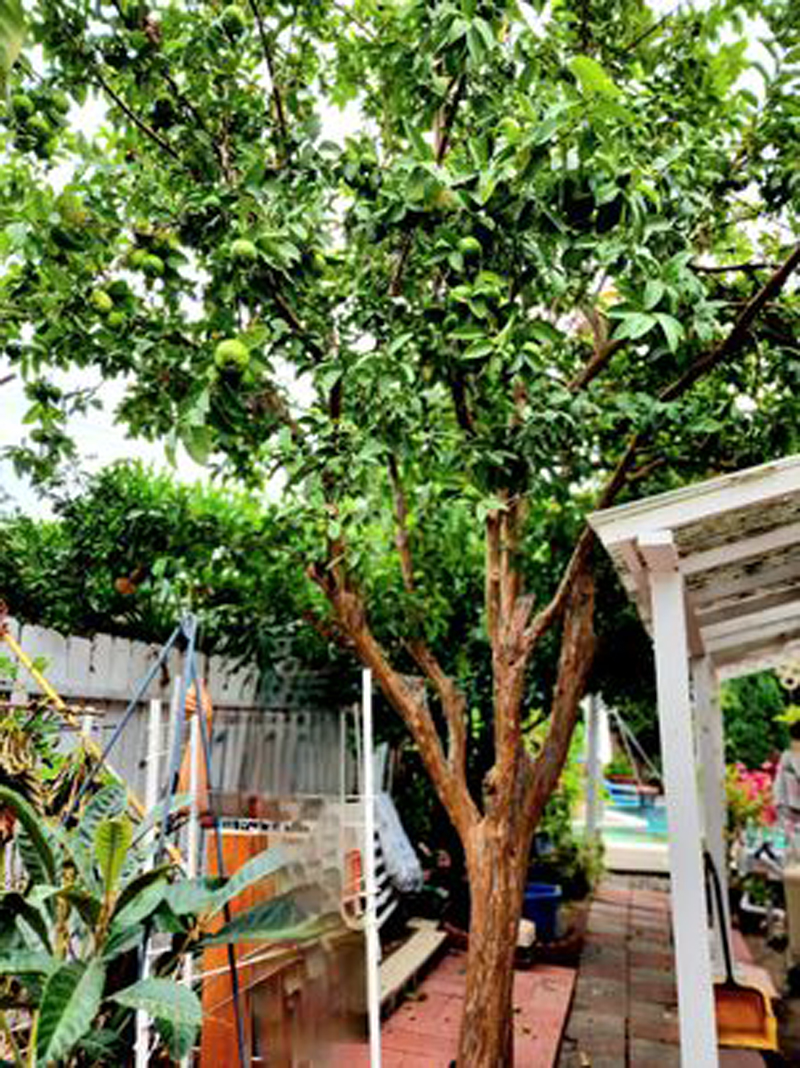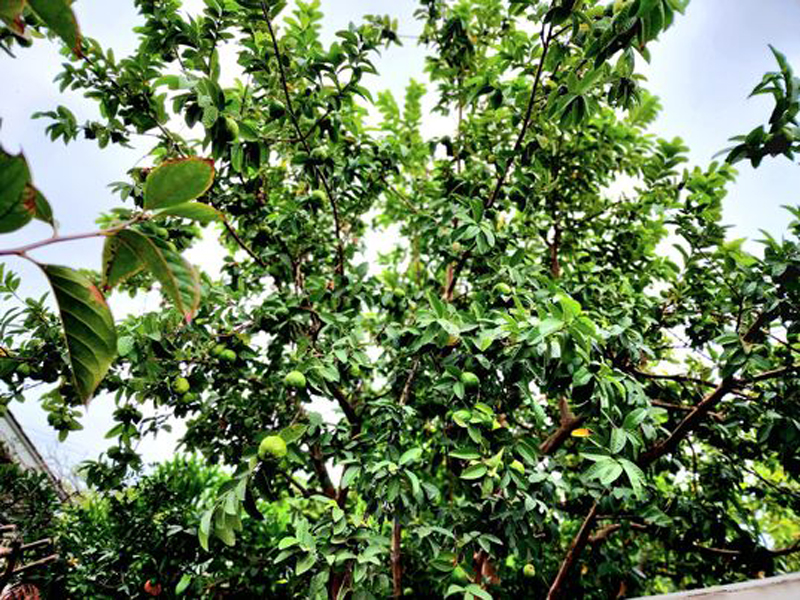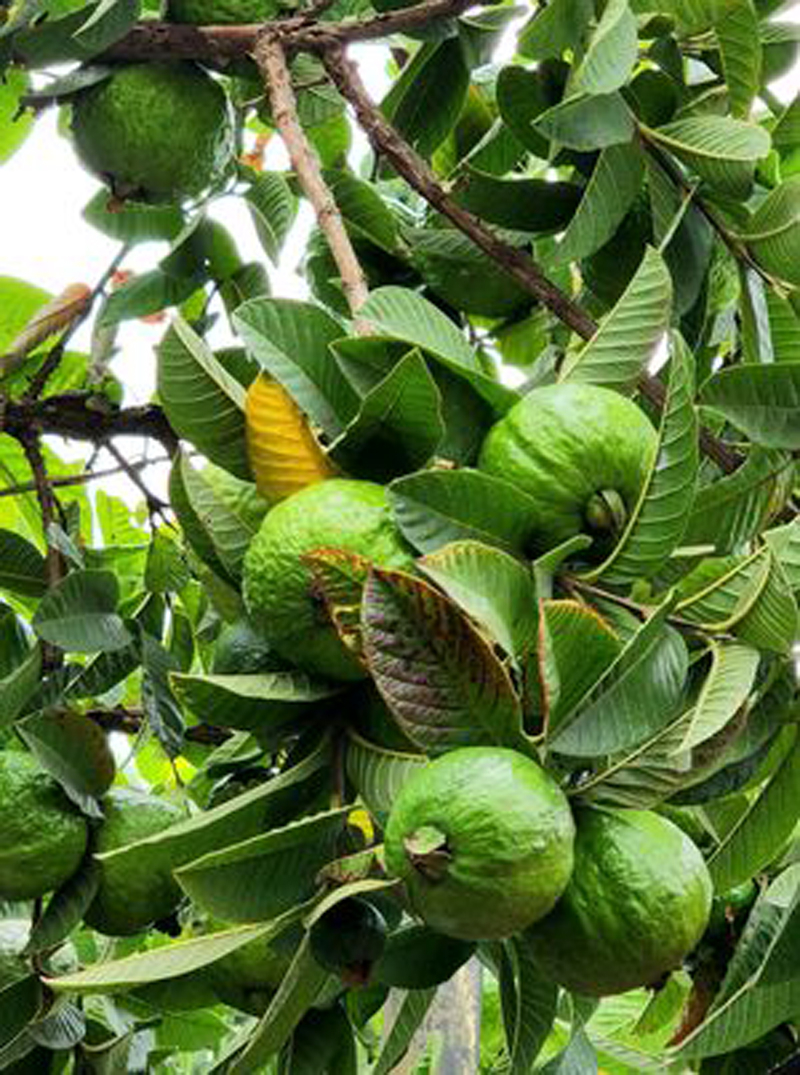 ---
---