Enjoying Labirint Tea at Industrial Unfinished Coffee Shop
Hellooo guys...
Today I want to share about my experience sitting at Industrial Coffee shop theme.
Coffee shops have become a popular destination for coffee lovers and those seeking a cozy and inviting atmosphere to enjoy their favorite drinks. One unique style that has gained popularity in recent years is the industrial unfinished design with dominant red bricks and black paint. This design style has a raw and edgy feel that creates an exciting and inspiring ambiance for coffee enthusiasts.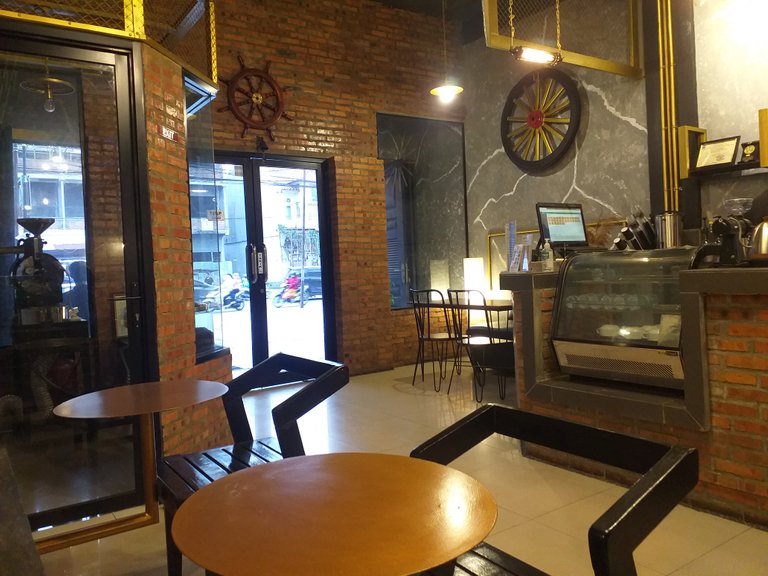 One of the key elements of this design style is the use of exposed brick walls. The red bricks add warmth and character to the space, making it feel cozy and inviting. The raw, unfinished look of the bricks also gives the space a rustic and industrial feel, creating a unique and stylish ambiance. In addition, the use of black paint on ceilings, beams, and other structural elements creates a dramatic contrast against the red bricks and adds depth and dimension to the space.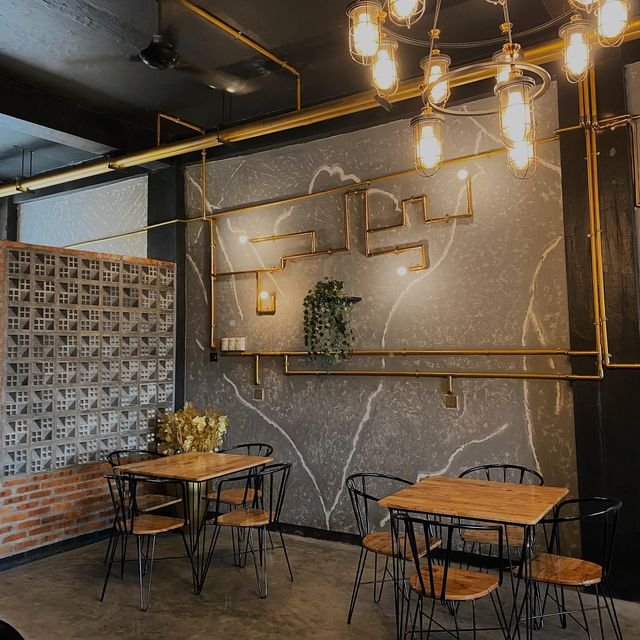 The brick walls of the coffee shop give a distinct character to the space, creating a rustic and industrial feel. The use of raw materials like brick and cement add to the unfinished look of the space, while the dark black paint on the walls and ceiling creates a bold and striking contrast to the red brick. The overall effect is a modern, chic, and inviting space that encourages customers to linger and enjoy their coffee.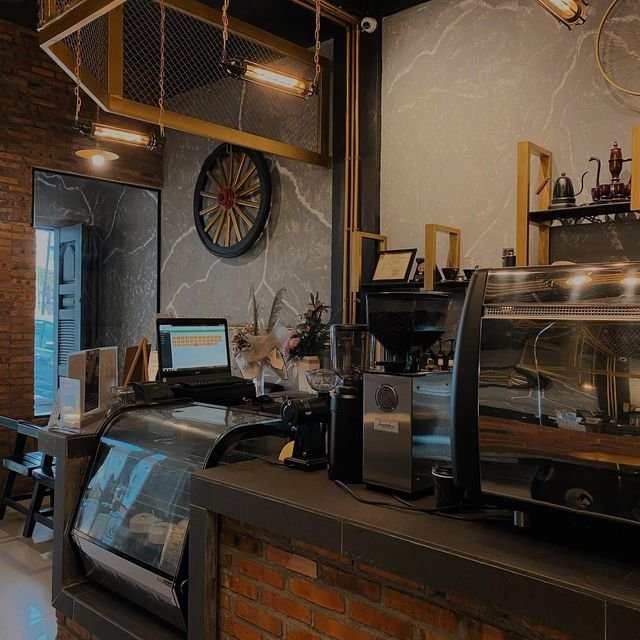 When it comes to furniture and decor, this design style often features metal and wood elements, such as metal chairs, wooden tables, and exposed pipes. These elements help to enhance the industrial feel of the space, while also adding a touch of warmth and natural beauty. Additionally, the use of plants and greenery can help to soften the raw and edgy feel of the space, creating a more welcoming and comfortable atmosphere.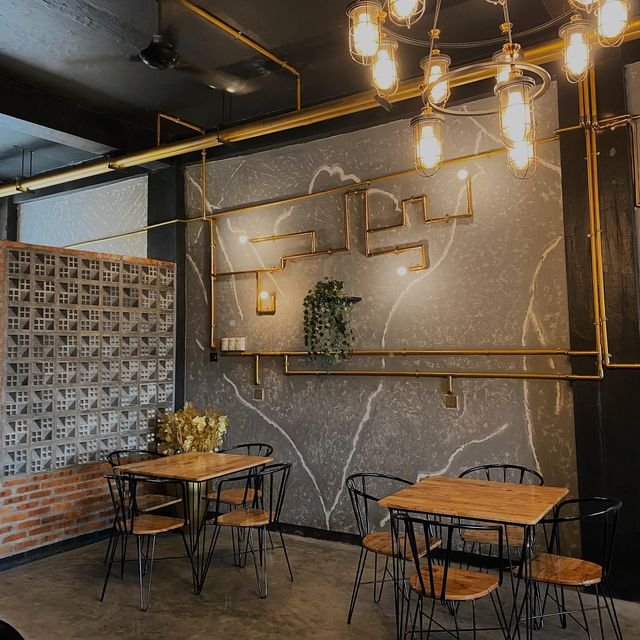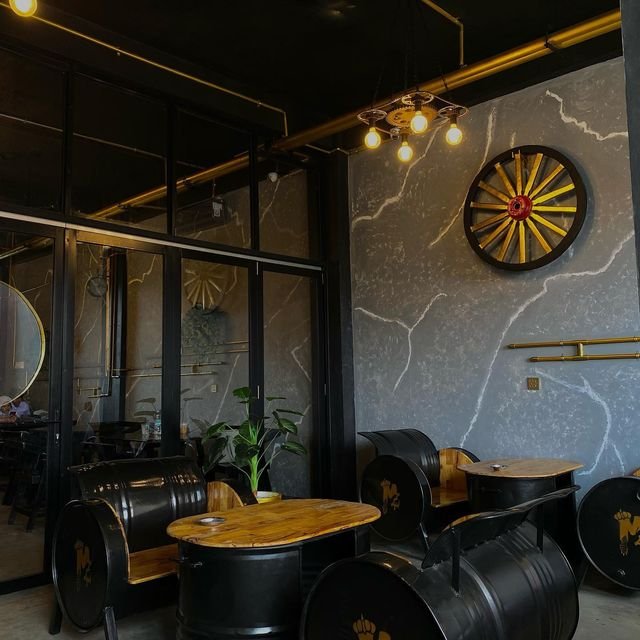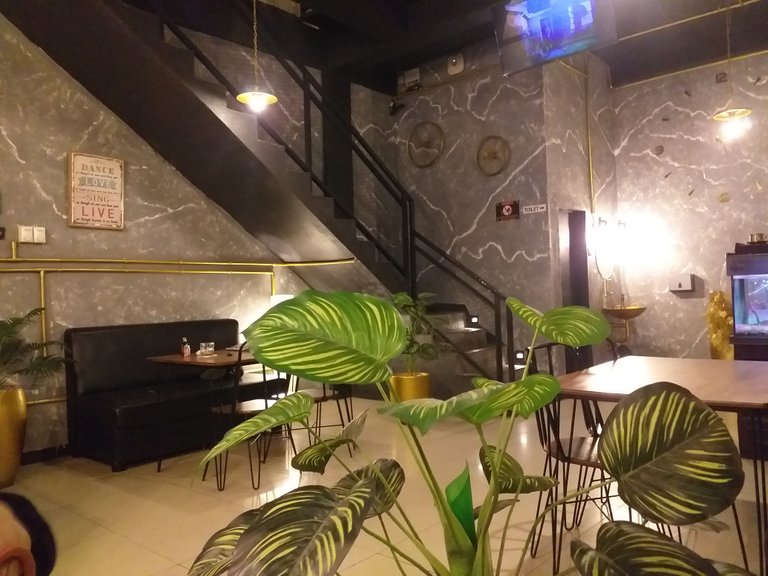 Another important aspect of this design style is the use of yellow lighting. The warm, yellow glow creates a cozy and intimate ambiance, making it the perfect setting for people to relax and enjoy their coffee. The lighting also helps to highlight the texture and details of the space, emphasizing the raw and unfinished elements of the design.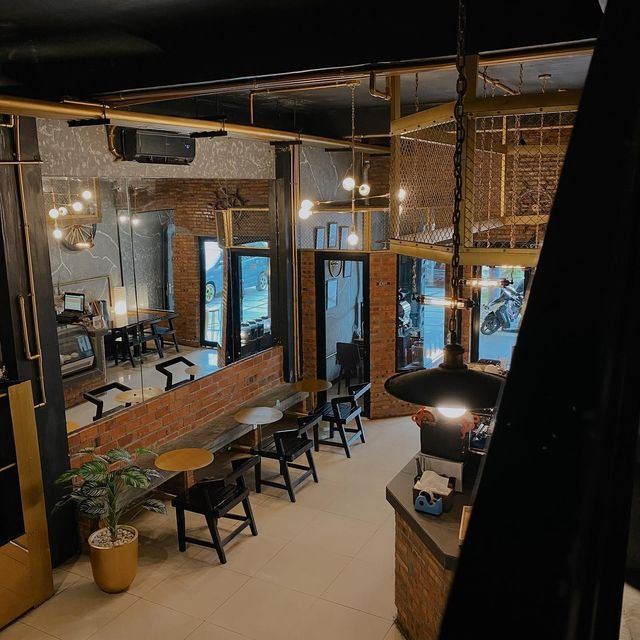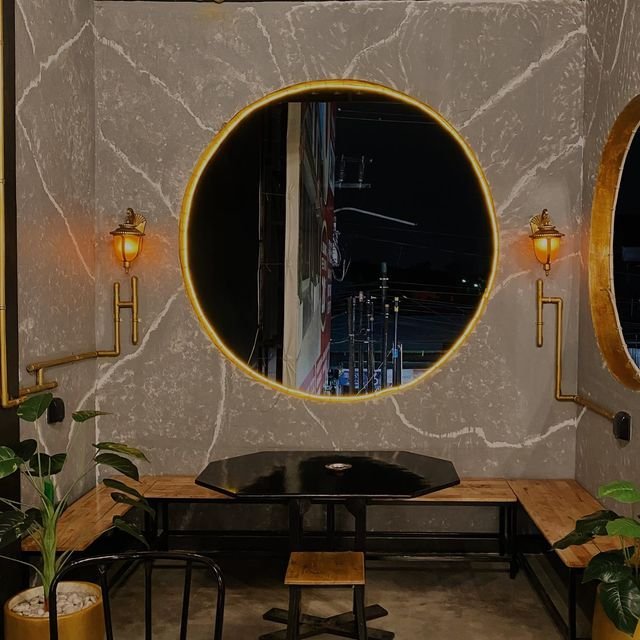 In terms of functionality, the layout of the coffee shop is well-designed, with plenty of seating areas for customers to sit and enjoy their coffee. The open layout allows for easy movement throughout the space, while the bar area provides a perfect spot to order a cup of coffee or a delicious pastry.
And for now I orderred one of their signature tea, that is Labirint Tea. I think the taste of the tea is sweet, sour and It has a slight mint and spice taste.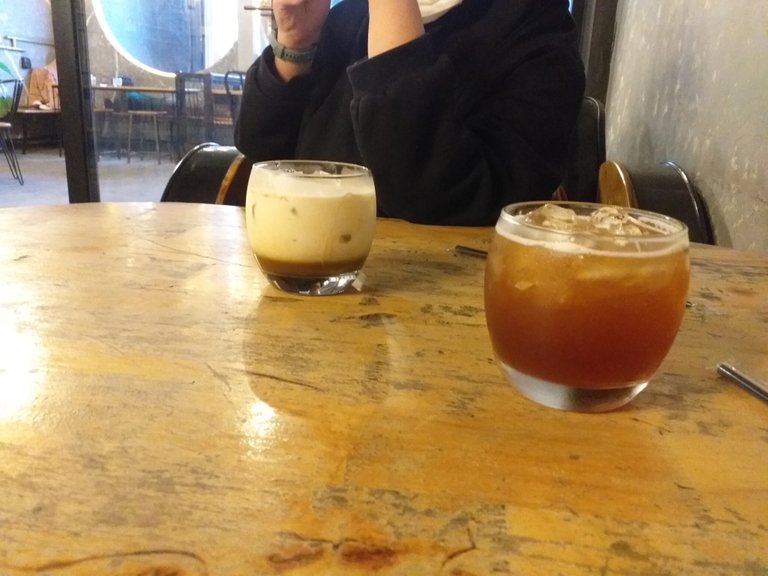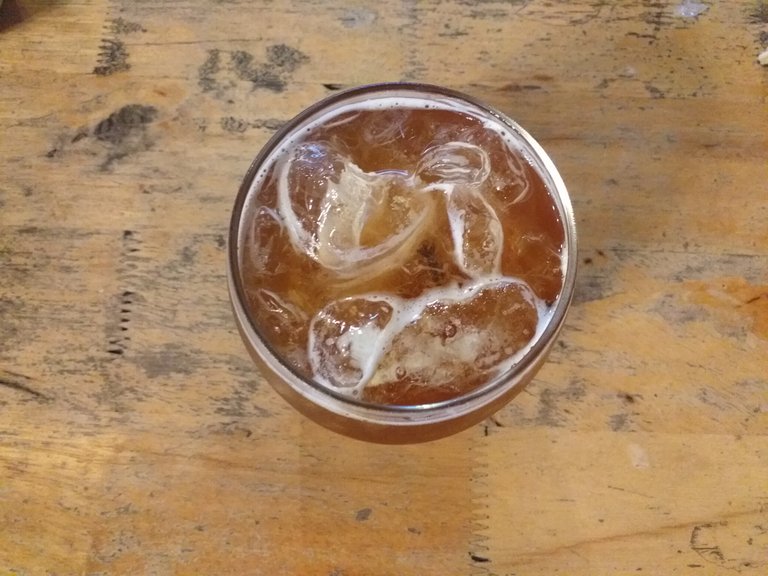 With its raw and edgy aesthetic, this design style is a perfect fit for coffee shops looking to create a unique and welcoming atmosphere. One coffee shop that perfectly embodies this style is a coffee shop with a dominant red brick and black paint color scheme, warm yellow lighting, and a comfortable rooftop area.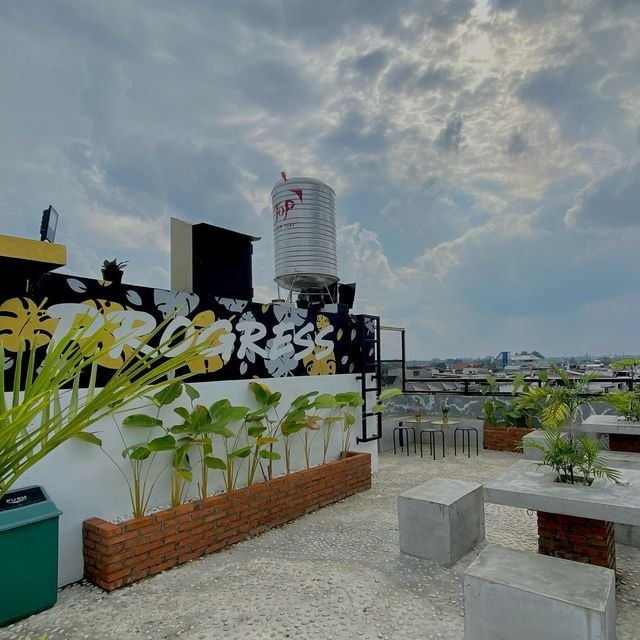 Overall, this coffee shop is a perfect example of how industrial unfinished design can create a unique and inviting space. The red brick and black paint color scheme, warm yellow lighting, and comfortable rooftop area all contribute to the overall ambiance of the space. For coffee lovers looking for a unique and welcoming environment to enjoy their coffee, this coffee shop is a must-visit.
Thank you for read, comment, upvote my blog and don't forget to reblog this post if you like it and want others to see and read it too. And don't forget to read my previous post too. See you in my next blog 🙋‍♀️.
---
---