Enjoying Swirl Ice Cream with Chocozilla and Matcha Azuki Flavours at Hachi Bar
Hellooo guys...
How are you guys ? I hope you are all healthy and happy.
Ice cream is a beloved dessert enjoyed by people of all ages. It's creamy, sweet, and comes in many flavors. One particular ice cream that has gained popularity recently is swirl ice cream. Swirl ice cream is made by combining two or more flavors of ice cream, swirling them together to create a visually stunning and delicious treat. In Medan, Hachi Bar is the first place that offers swirl ice cream with a variety of flavors, including Chocozilla and Matcha Azuki.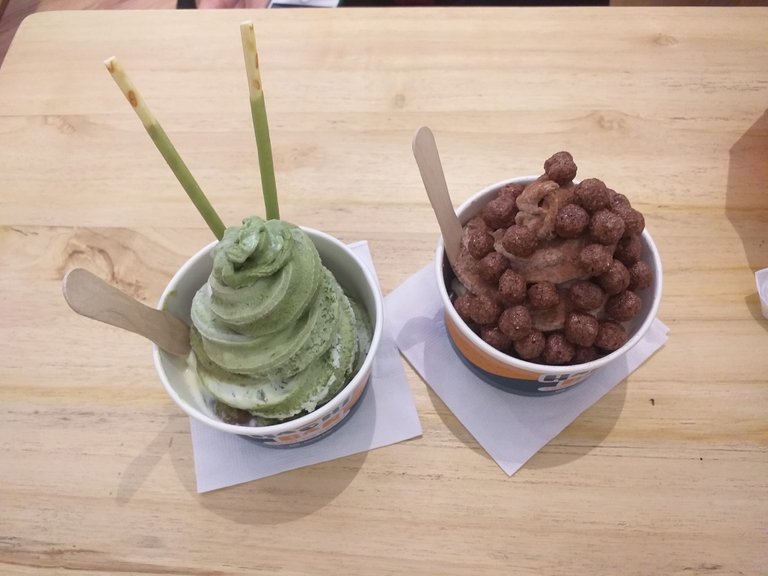 Located in the heart of Medan, Hachi Bar is a cozy spot that offers a unique ice cream experience. Their swirl ice cream is a perfect combination of flavors and textures that will delight your taste buds. One of their signature swirl ice cream flavors is Chocozilla, which is a mixture of chocolate and vanilla ice cream. The chocolate flavor is rich and creamy, while the vanilla flavor adds a nice balance of sweetness. The combination of these two flavors creates a harmonious taste that will leave you wanting more.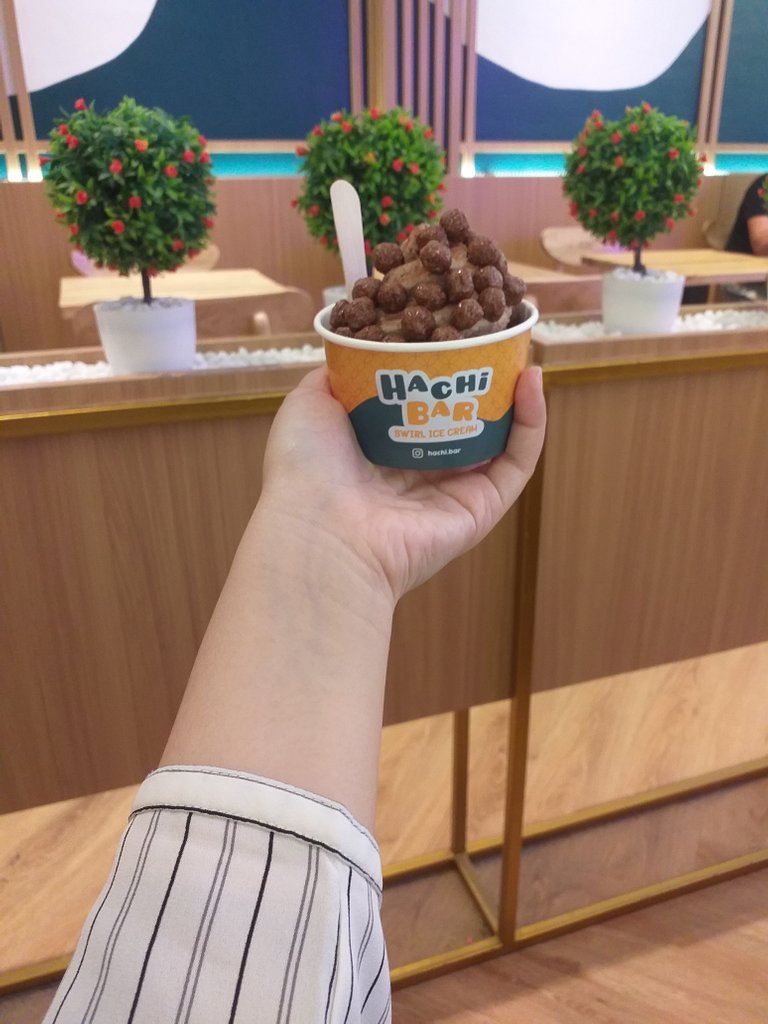 Another swirl ice cream flavor that is a must-try at Hachi Bar is Matcha Azuki. This flavor combines green tea ice cream with red bean paste. The Matcha Azuki swirl ice cream is a unique blend of earthy, bitter green tea flavor with the sweetness of the red bean paste. This combination creates a perfect balance of flavors that is both refreshing and satisfying.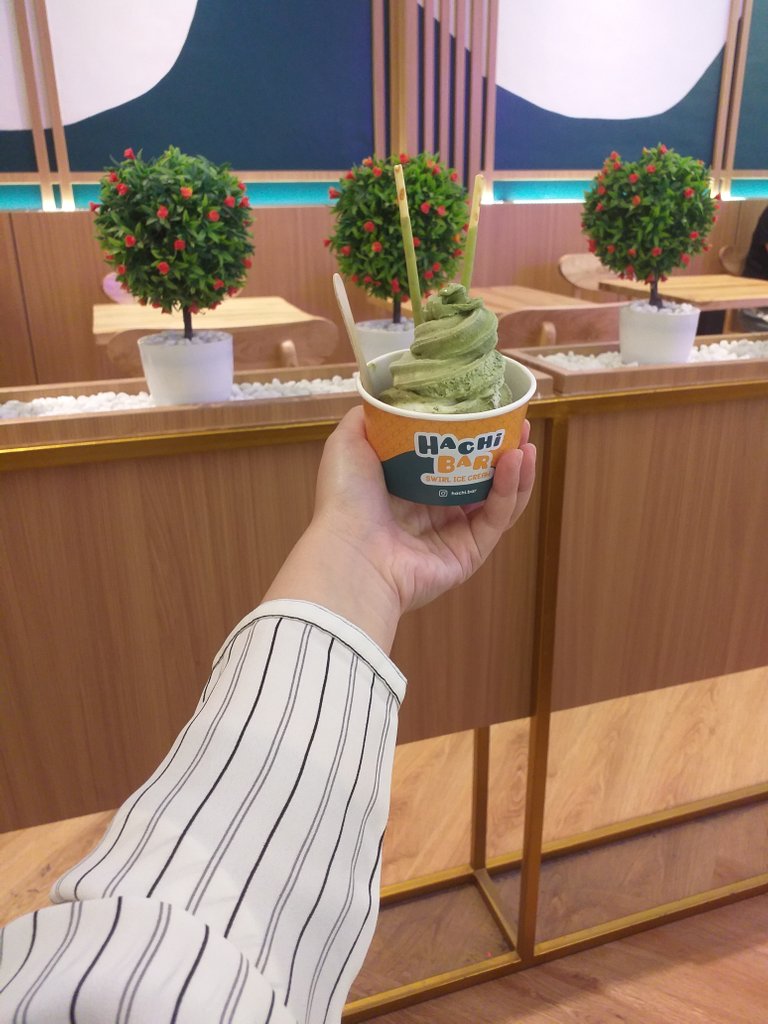 Hachi Bar's swirl ice cream is not only delicious but also visually appealing. The swirls of different colors and flavors make the ice cream look like a work of art. The presentation of the ice cream is a feast for the eyes, and it's hard not to snap a photo before indulging in this delicious dessert.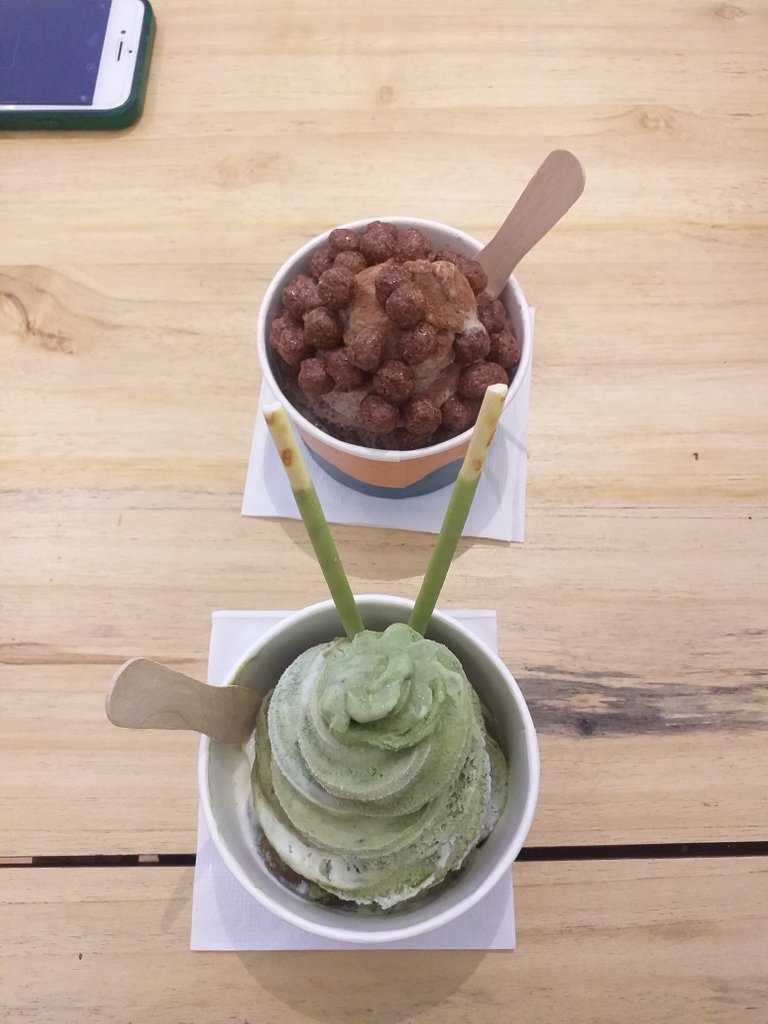 They also offer a variety of toppings to customize your ice cream, such as sprinkles, marshmallows, and chocolate chips.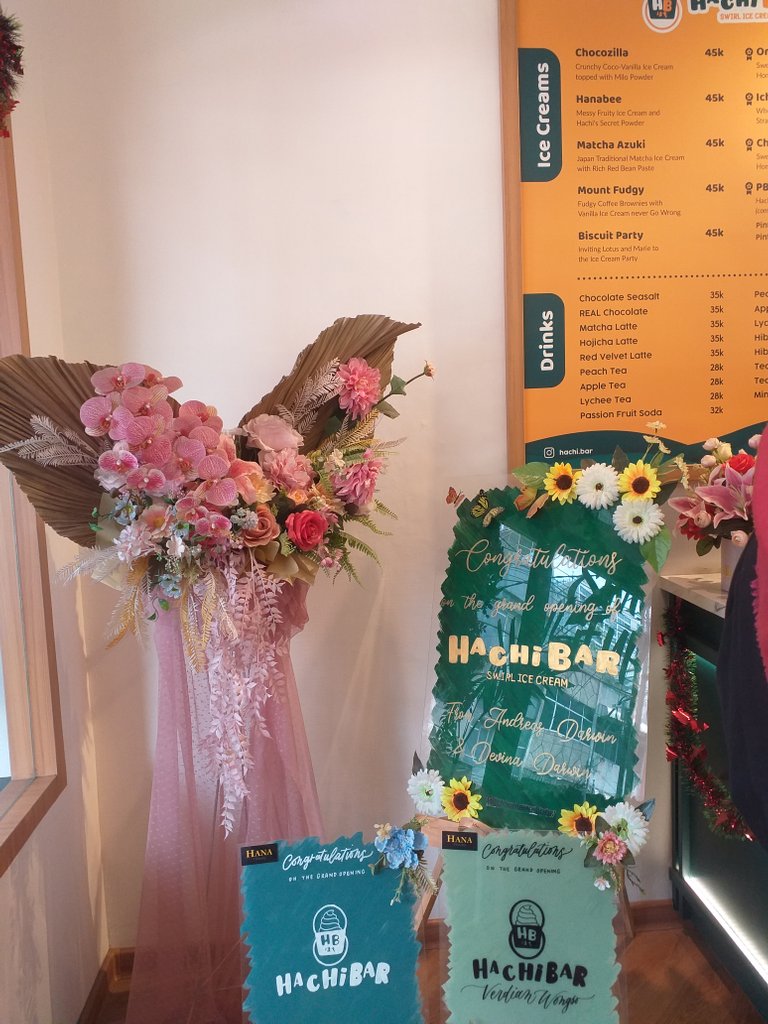 One of the best things about visiting Cafe Swirl Ice Cream at Hachi Bar is the atmosphere. The cafe is cozy and inviting, with comfortable seating and a friendly staff that is always ready to assist. The ambiance is perfect for relaxing and enjoying a sweet treat with friends or family.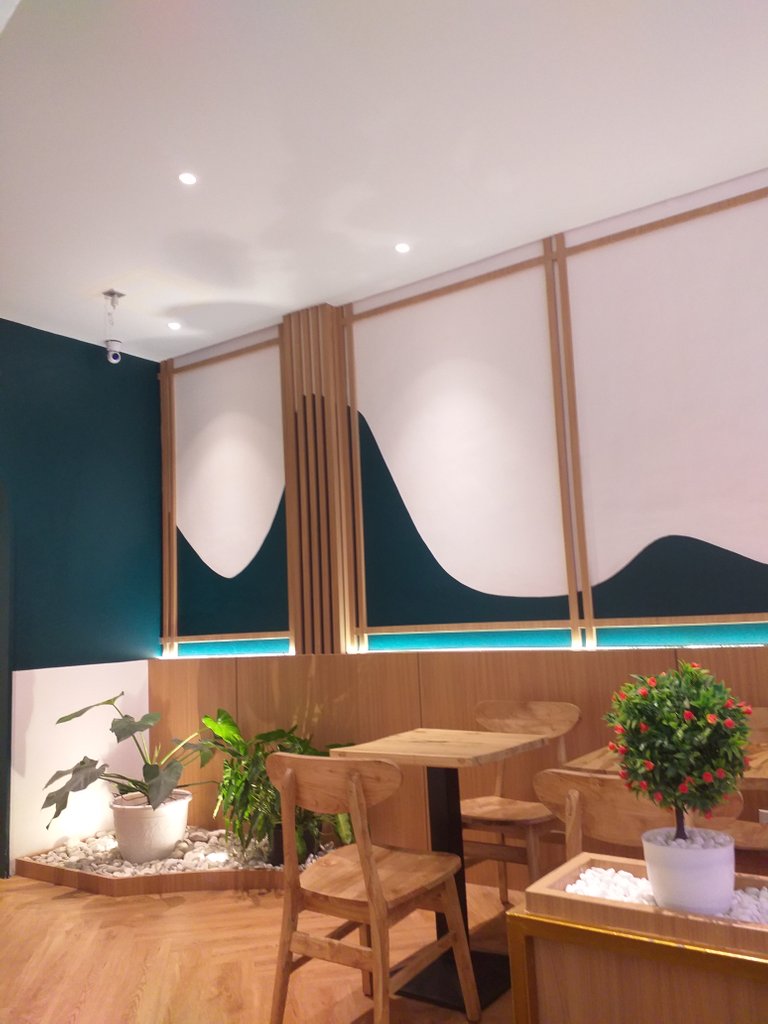 Another reason why Cafe Swirl Ice Cream is such a popular destination is because of their commitment to quality. All of their ice cream is made in-house using only the freshest ingredients, and they have strict quality control measures in place to ensure that every scoop is perfect.
Overall, Hachi Bar is a great spot to enjoy swirl ice cream in Medan. The unique blend of flavors and visually stunning presentation make for a memorable experience. Whether you're a fan of chocolate or matcha, there's a swirl ice cream flavor for everyone to enjoy. So, if you're in Medan, make sure to stop by Hachi Bar and treat yourself to a delicious swirl ice cream experience.
Thank you for read, comment, upvote my post and reblog this blog if you like it and want others to see and read it too. And don't forget to read my previous blog too. See you in my next blog 🙋‍♀️.
---
---