Takeaway Coffee and Bread from Roti O, One of The Best coffee-flavored Breads
Coffee has become one of the most popular drinks in recent times. Everyone likes to drink coffee, some drink coffee in the morning to start the day, some drink coffee while working, and so on. Likewise me, I love coffee very much.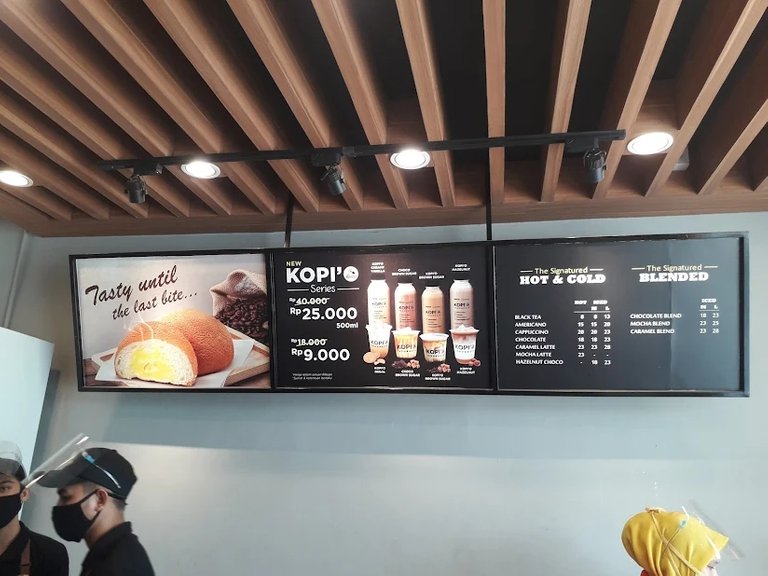 Yesterday when I was going home, I wanted to drink coffee but I didn't want to drink on the spot. So I decided to takeaway coffee from Roti'O. One of the most famous coffee-flavored bakery brands. As soon as we enter the outlet, we are immediately presented with the ordering area, this is a list of several menus that can be ordered here.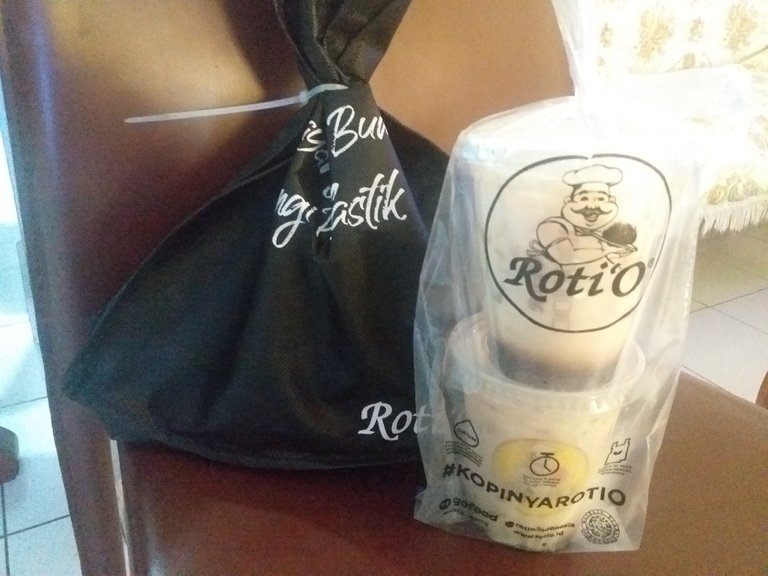 This is how the takeaway packaging looks like, the coffee is wrapped in plastic and the bread is wrapped in a goodie bag. I ordered two packages of Kopdar 1 bundling, which contained one rotio and one kopio. The cup size of KopiO is regular, with a size that is not too small and not too big, one cup of coffee is enough.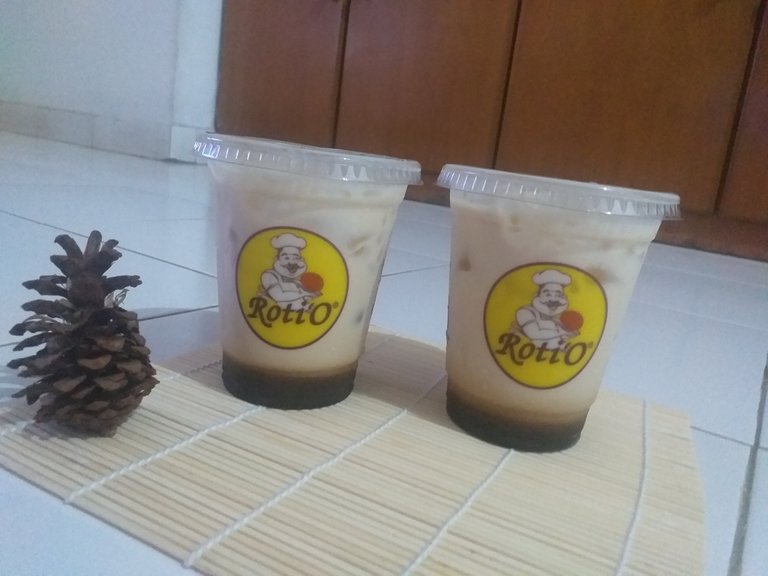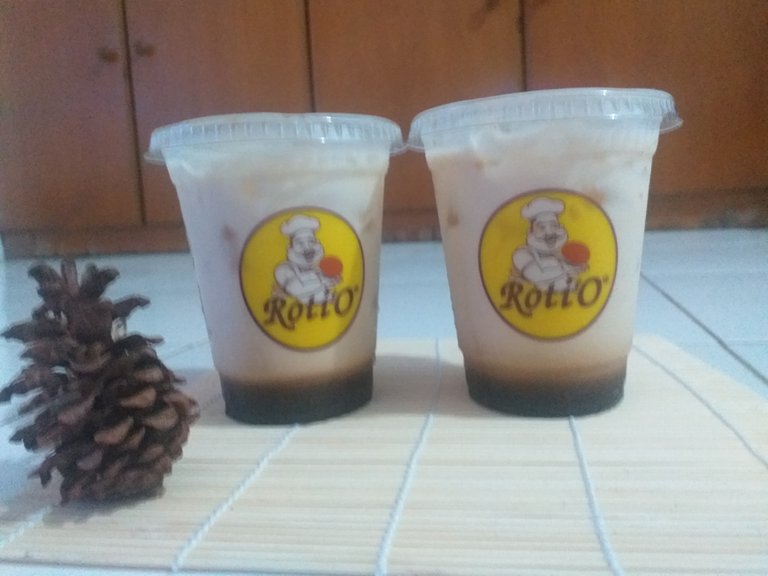 The coffee I ordered was a variant of the aren latte. The combination of espresso, palm sugar, and milk is perfectly mixed. I like that the coffee is not too sweet and the milk doesn't cover the taste of the coffee. So that the coffee taste is still dominant. And the coffee they use has a distinctive aroma and is very tasty. When I entered the shop, I immediately smelled the distinctive aroma of coffee as well as the aroma of the bread which was very fragrant and tempting. For those who know RotiO, you must be familiar with the aroma. The aroma is so strong that it can be smelled clearly, and it is always tempting to buy it.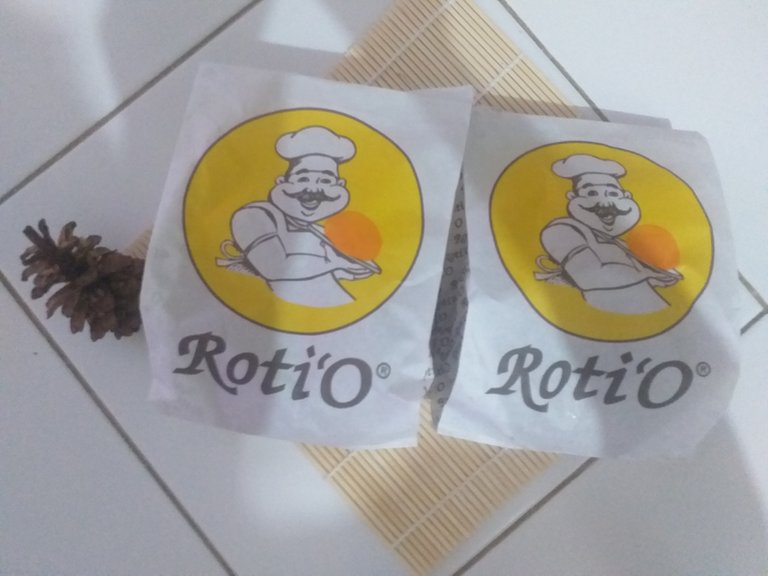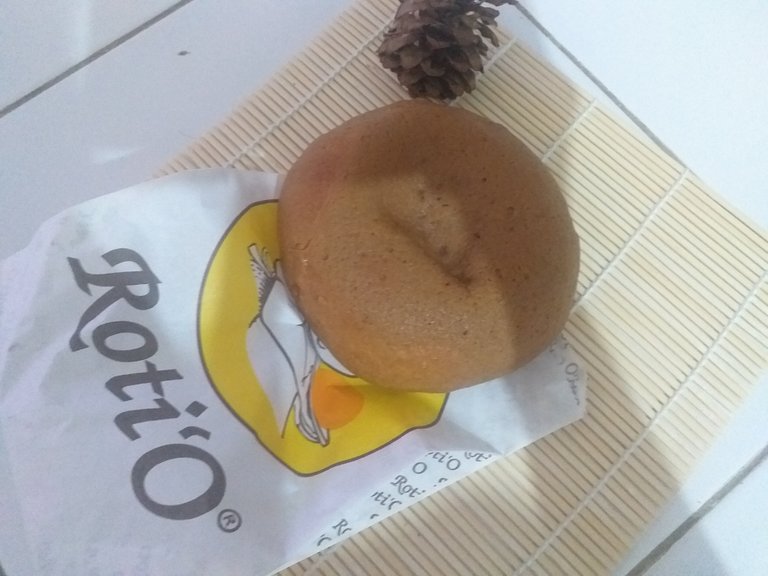 The bread is like a rotio in general, soft, has a distinctive coffee taste, sweet but not too sweet, and then there is butter in it which when eaten will melt in the mouth, making everything blend perfectly. I really like this bundling package, because the coffee goes well with the bread. And also the price is more efficient, you only need to pay 25000 rupiah for a package of bread and coffee, where usually the price of a cup of coffee like this is around 25000 rupiah.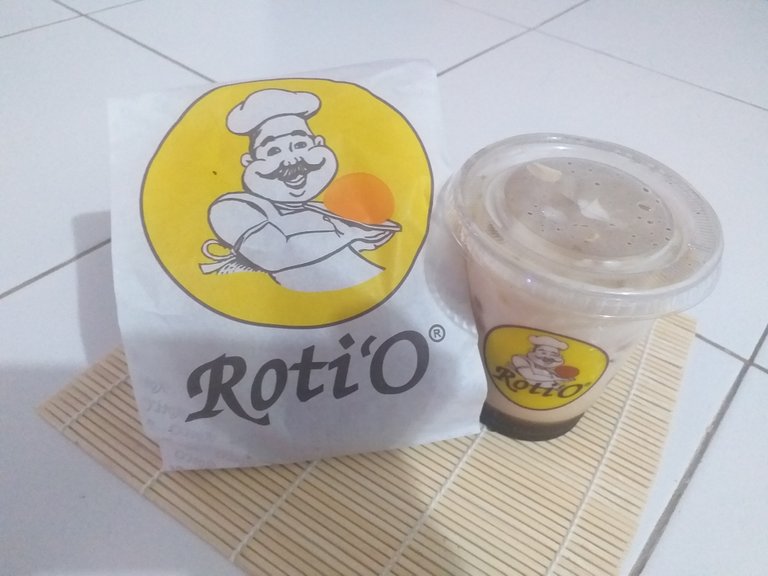 That's it for today guys. Please comment if you have ever tried the coffee variant from RotiO.
Thank you for read, comment, and upvote my post. And don't forget to reblog this post if you like it and want others to see and read it too. And don't forget to read my previous blog too. See you in my next blog 🙋‍♀️.
---
---