Maverick Chat Untamed: Tear-soaked Wrappers and Regret

This sketchy story started innocently enough when Genepool posted a picture of a spicy GFL pull, which Genepool credited to playing the numbers game.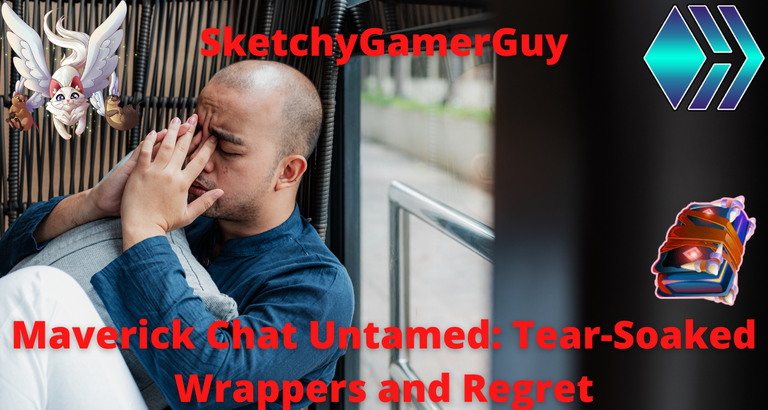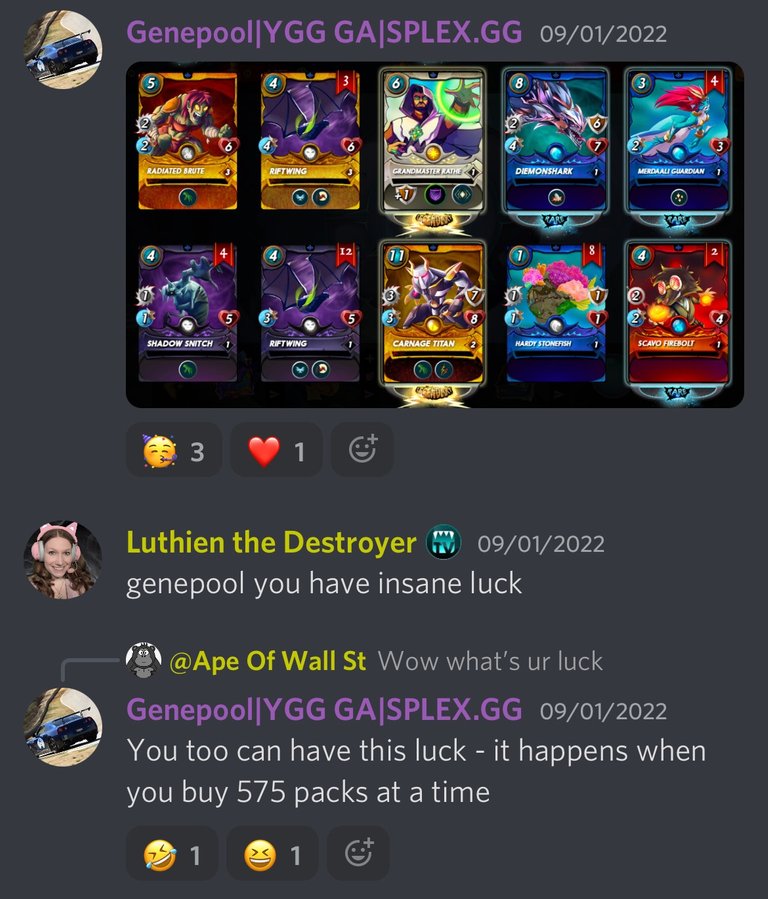 Unfortunately, even players opening a ton of packs never see a single GFL. Sometimes RNG just hates you, and that's how it be sometimes. That's how it be sometimes.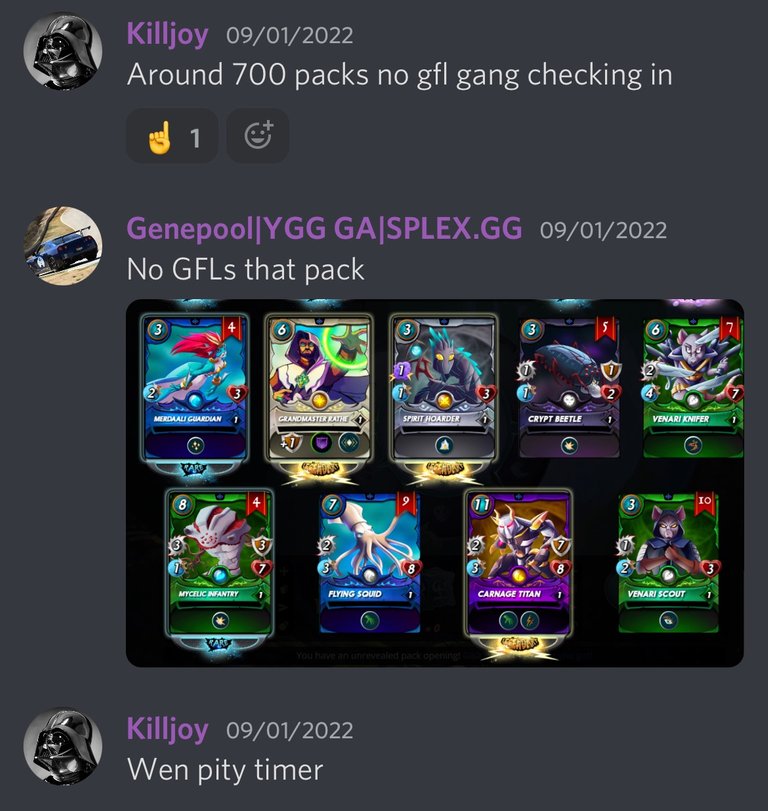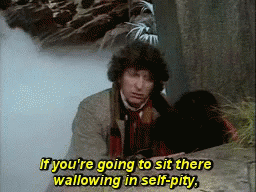 As they say, misery loves company, and VetteV had some rough legacy packs to share from that morning. An orb and two untamed packs-- an expensive mistake indeed! How do you turn 100$ into 12$? Open some legacy packs!!!!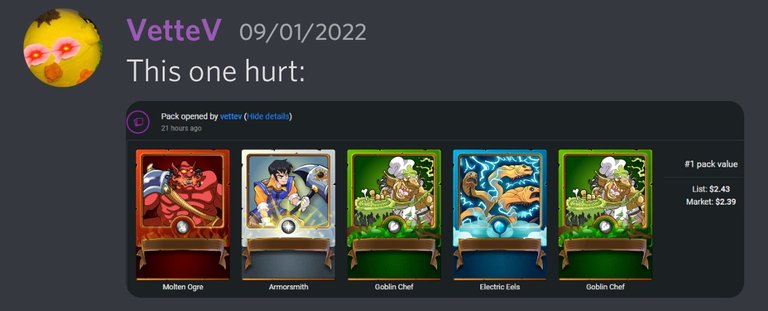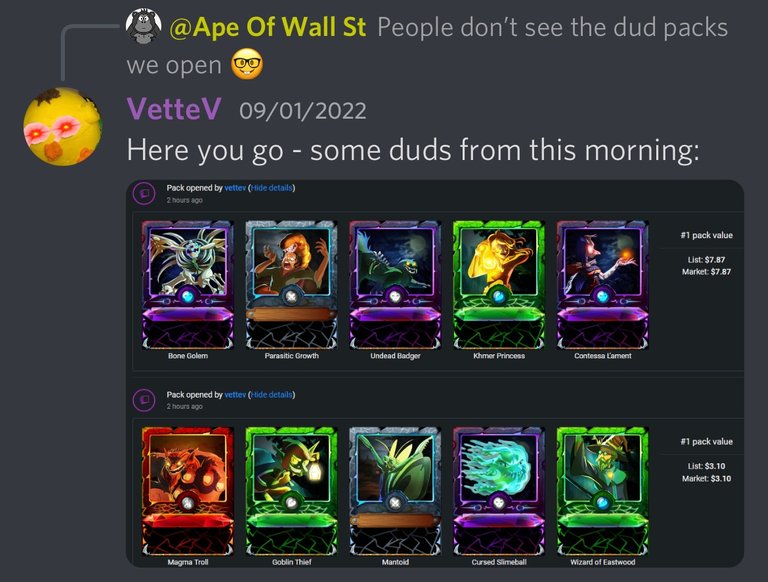 That's when Neal popped in looking at his packs and the prices, and he offered a one day sale of 500 SPS per pack.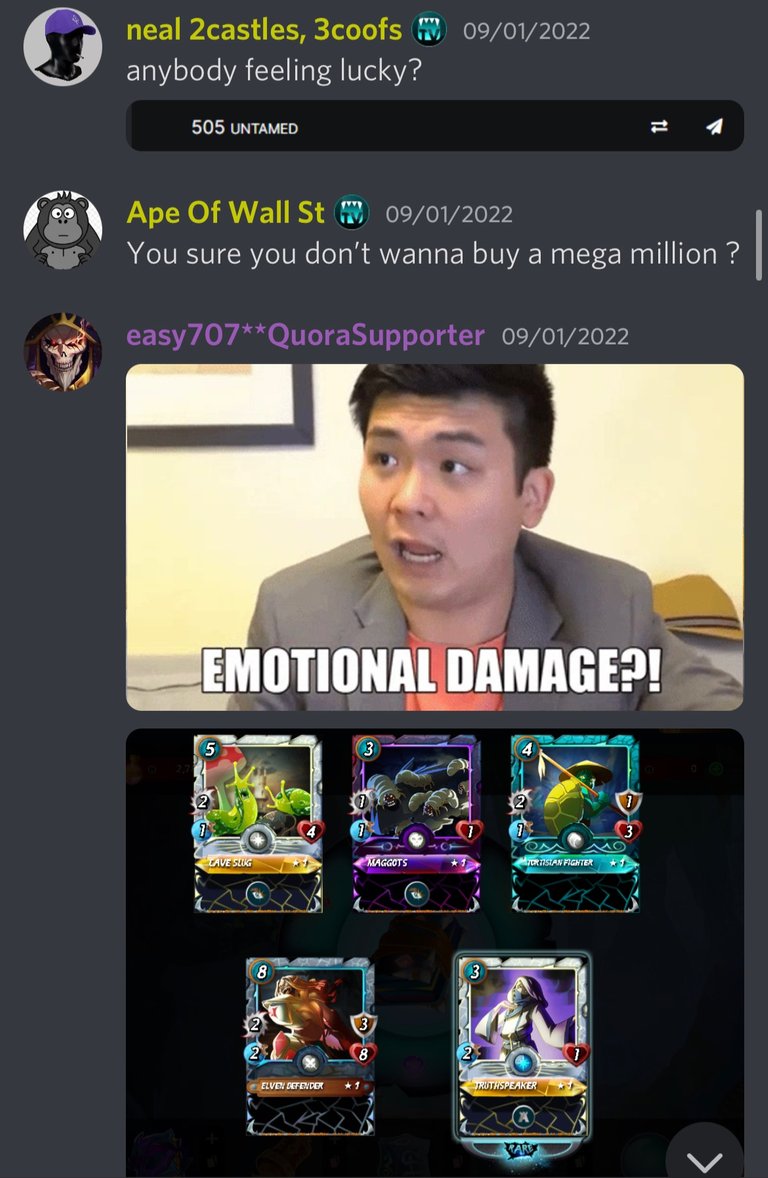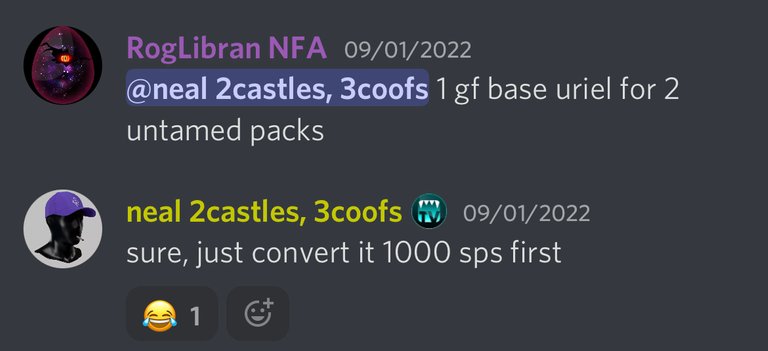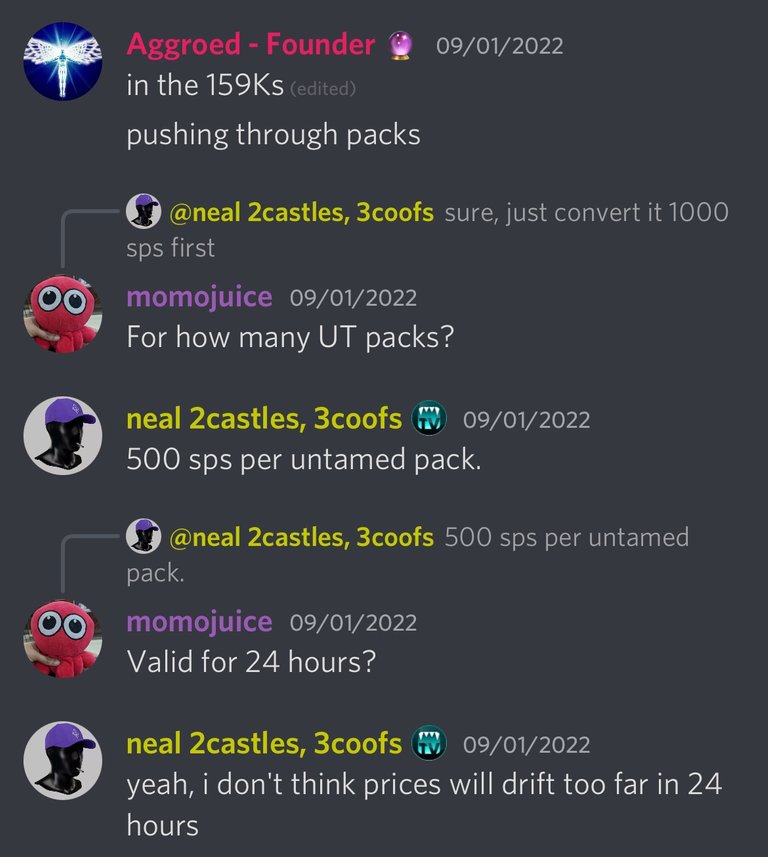 Genepool bought 5... to start.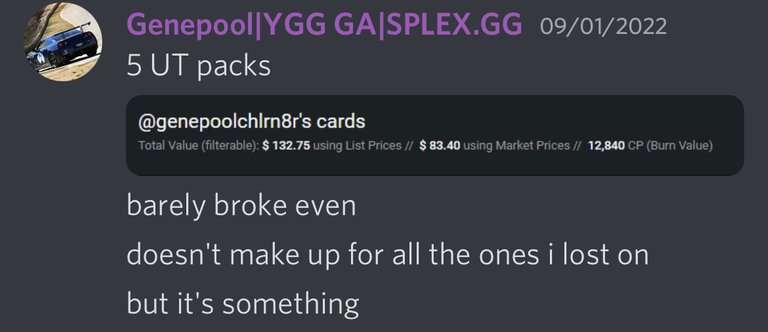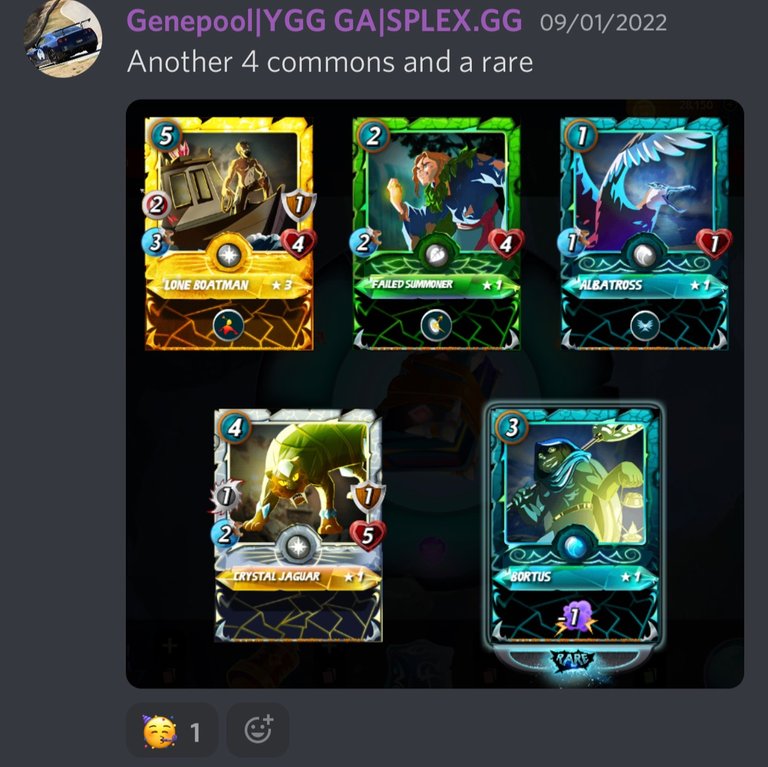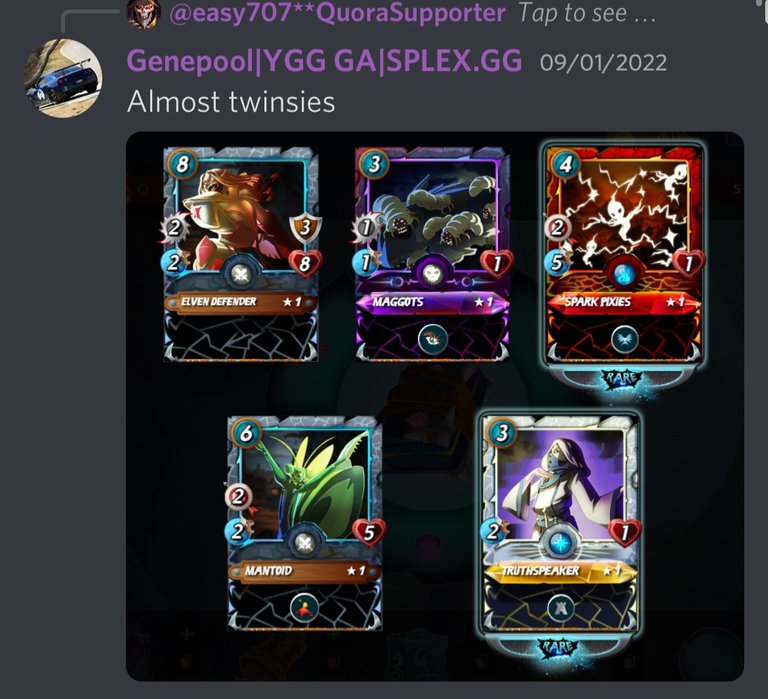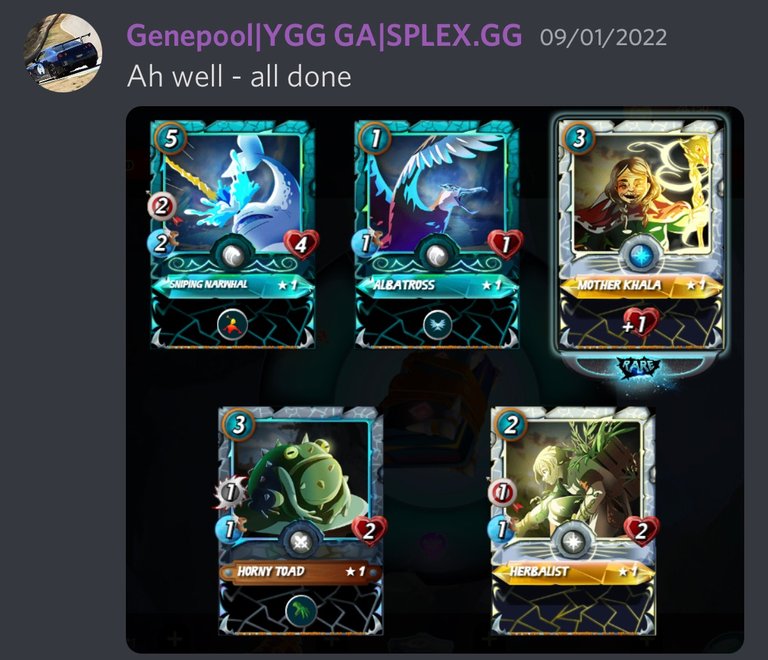 or so he thought.
JRvacation awoke a website in the deeps that many of us had forgotten and wished lay dormant: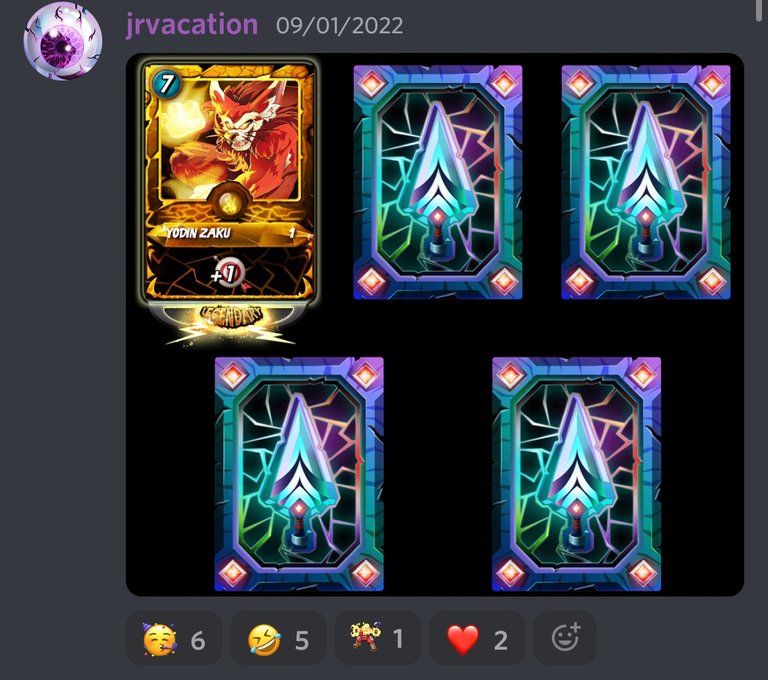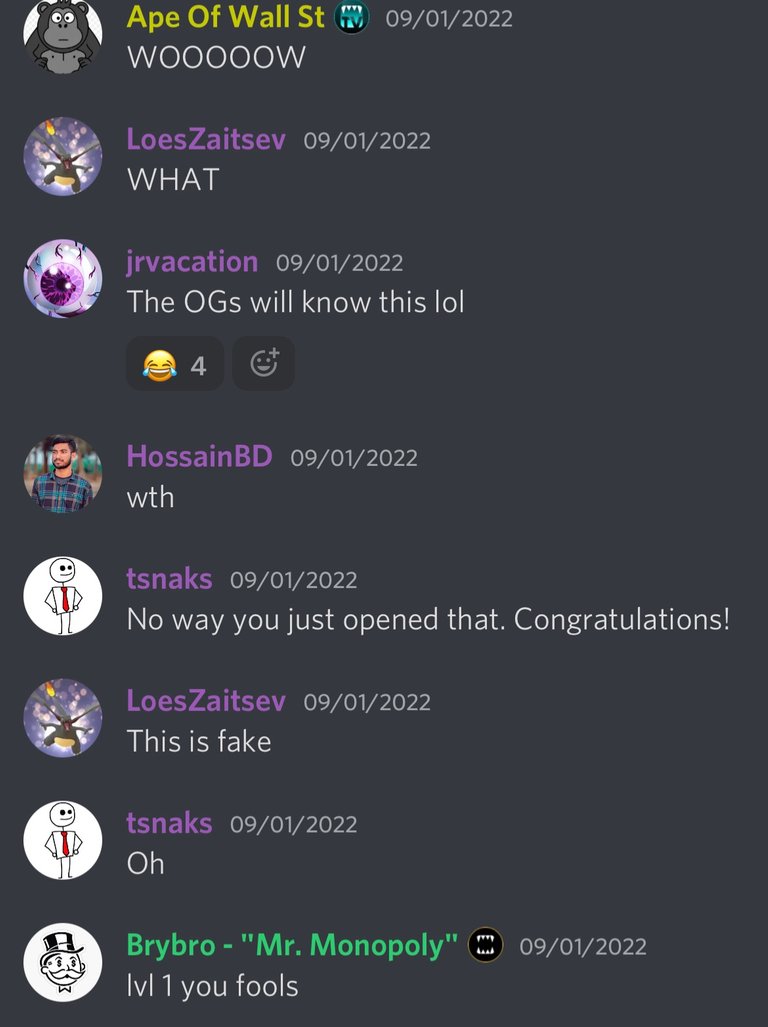 Also, notice how there is no mana well in the background also. 😉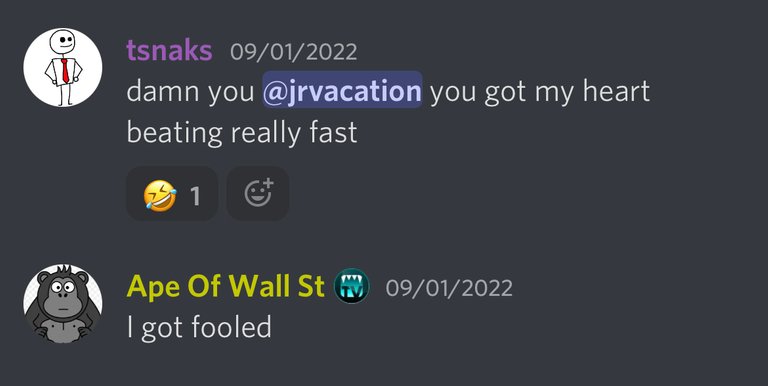 Not realizing that Neal had been dealing them the whole time, I bought three on HE: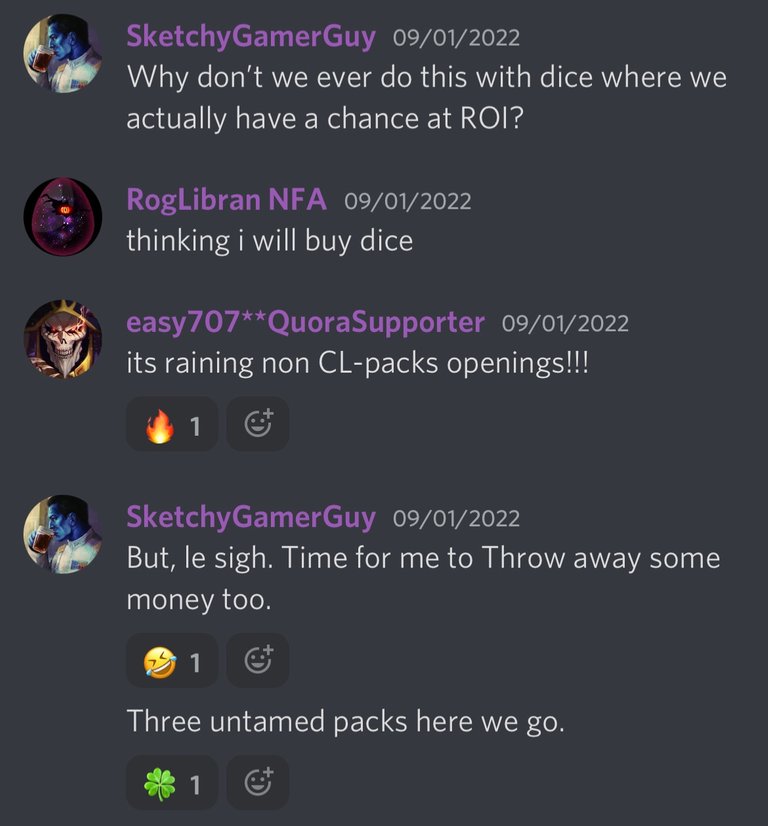 I paid roughly 600 SPS for my packs on HE-- this is why it pays to back read chat before jumping in!
LoesZaitsev got lassoeed in, Ape of Wall St did what Apes do, and I was feeling like doing something a bit sketch. Nothing more sketch than opening Legacy packs, so I bought some more knowing they would be a total loss.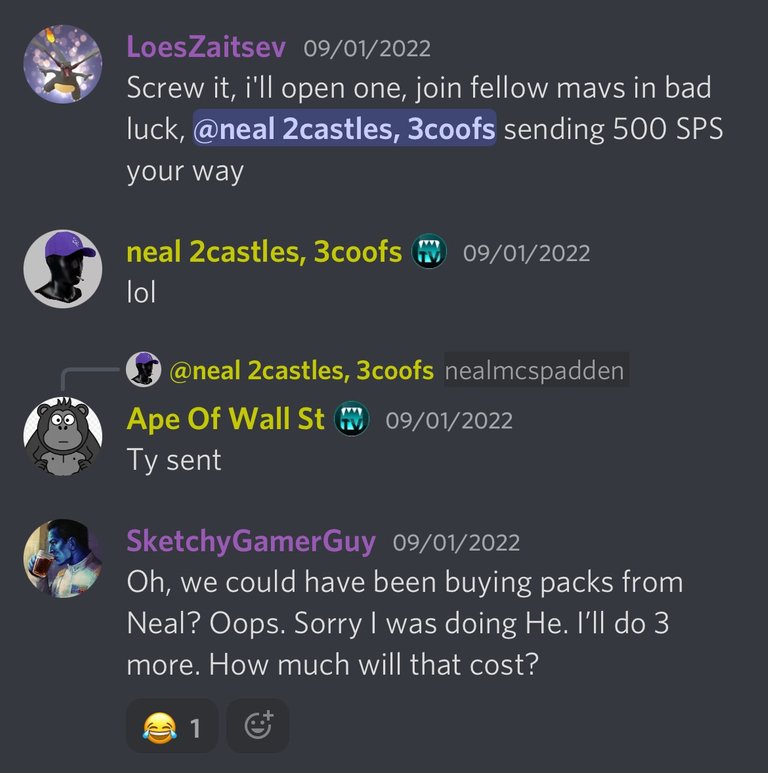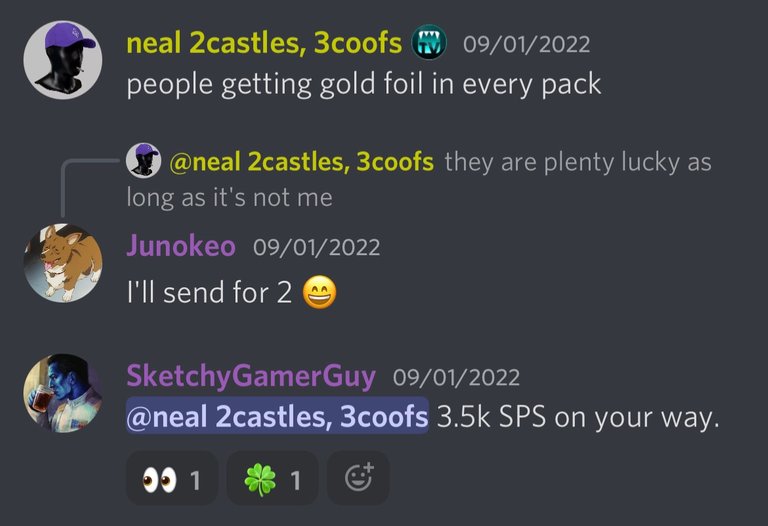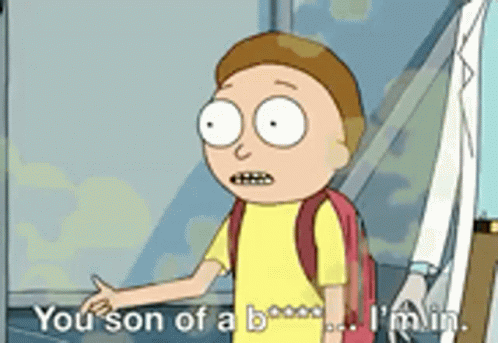 Blewitt fell prey to the peer pressure next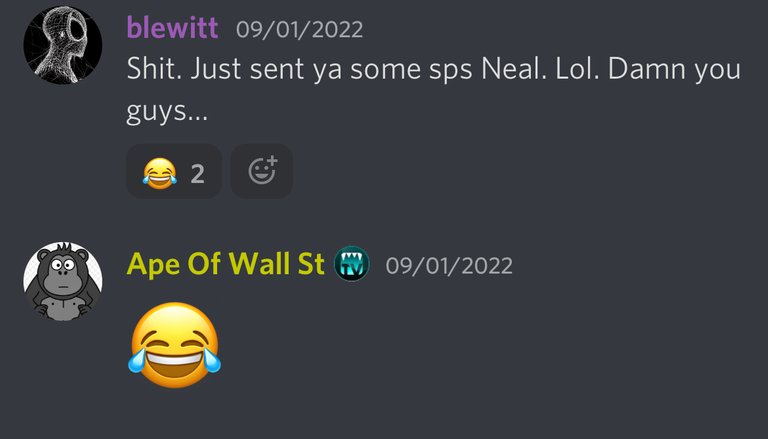 Rumors say that Beren had to take Luthiens keys away to prevent her from joining in. Rumors I started and are based on nothing of course.

It's never a good idea to open legacy packs, or any packs in quantities less than 2.4k. Just no! Bad. Down!
Jens tried to fomo up CL to get Jacek airdrops, but we were pretty strong in our stride at that point. We were too busy losing money to make good decisions, thank you very much.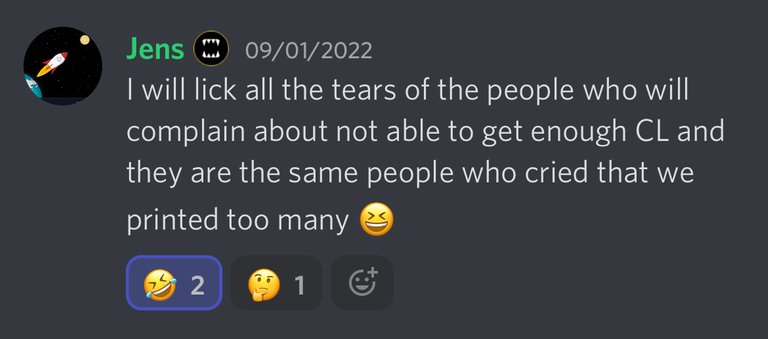 HossainBD got hosed.


Friends don't let friends open legacy packs y'all.
The carnage didn't stop there though. Be warned the following pictures are not for the faint of heart.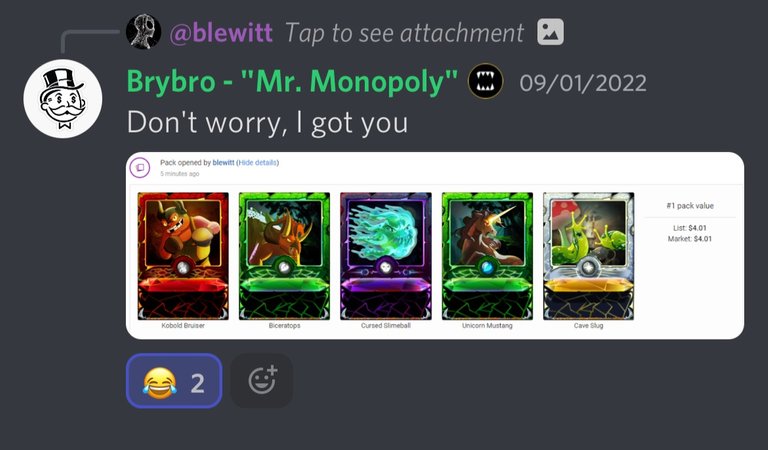 Brybo is always so helpful!
I "lost" my picture of my packs, but it wasn't too pretty either.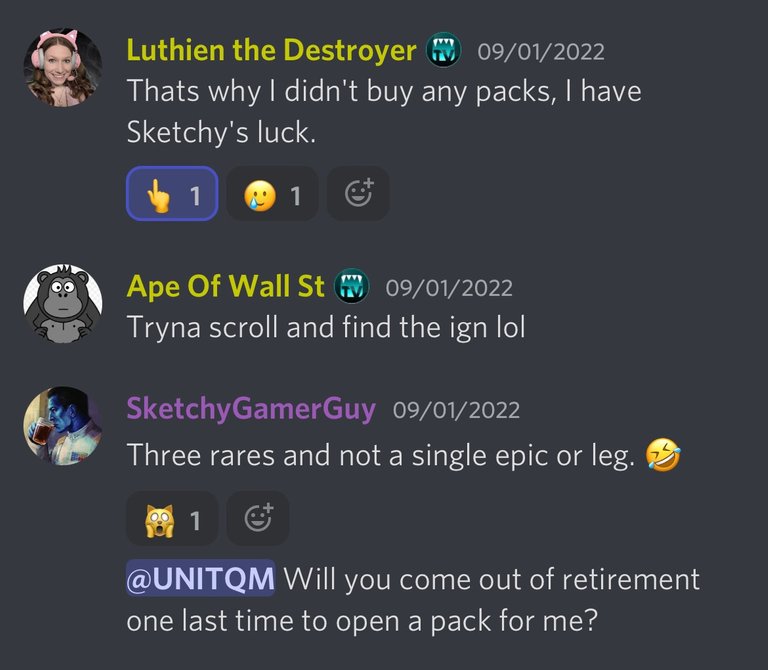 UnitQM did agree to open a pack for me, but that is another story for another time!

I didn't. I did not do that at all. It wasn't pretty either. I have the picture for that one here:
Reseller tried to derail the Untamed Carnage, but no amount of fomo would stop this train.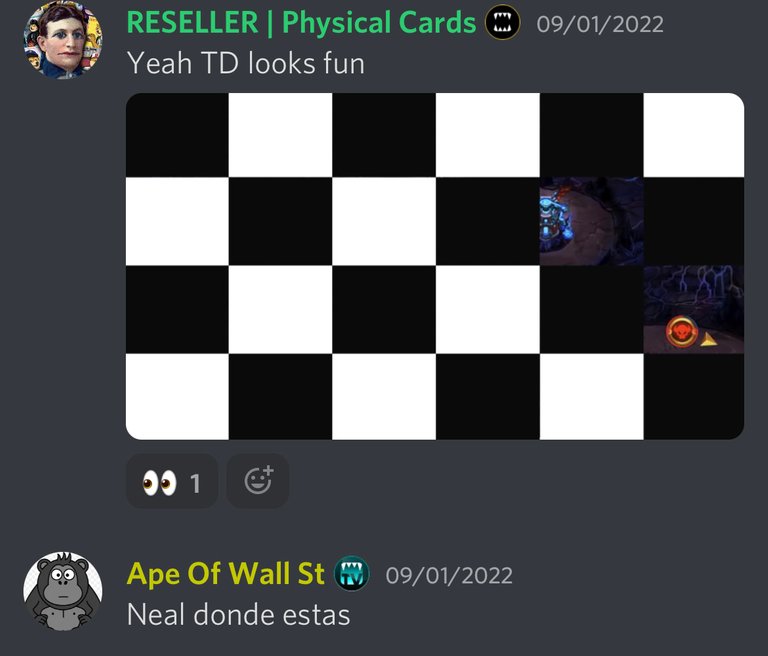 Look away! Look away! Nothing but misery and dismay in these packs!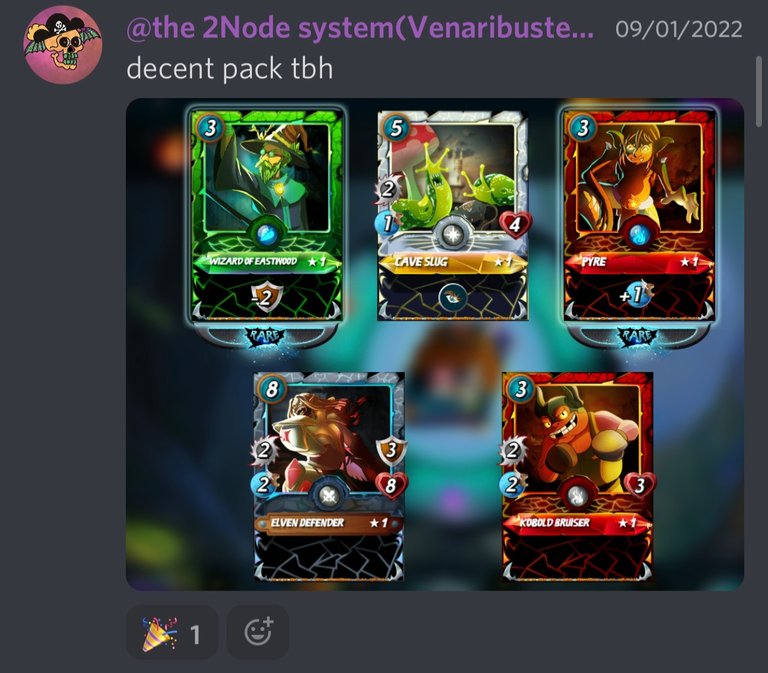 It wasn't. This is the Stockholm syndrome from the untamed packs imprisoning us kicking in.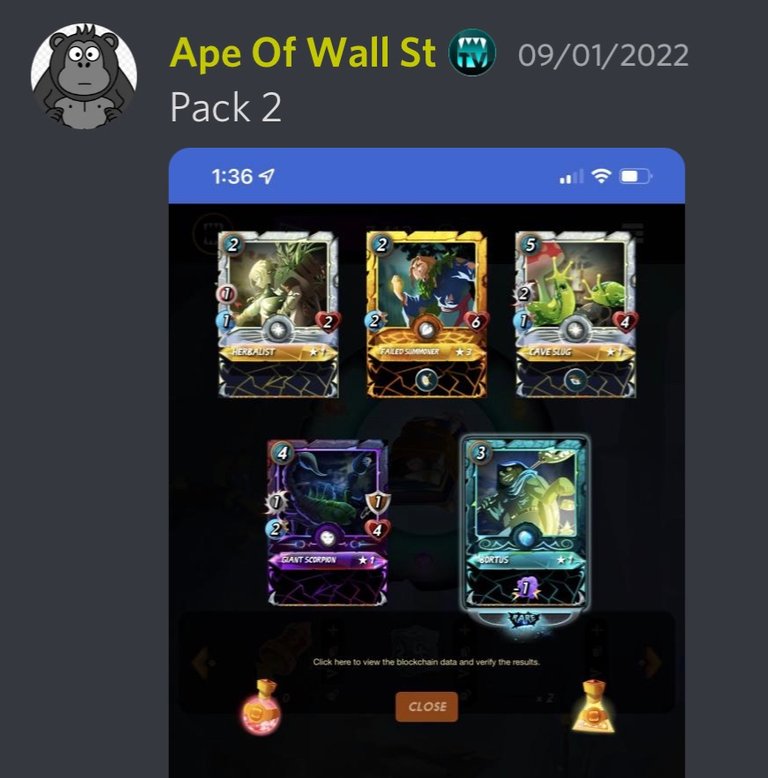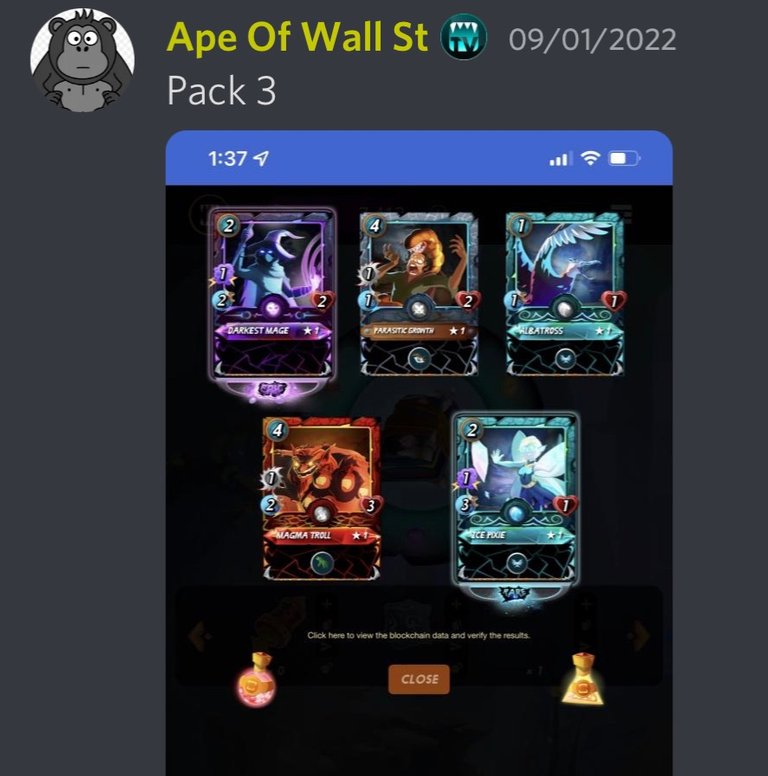 I didn't know these packs could even get this bad. 😫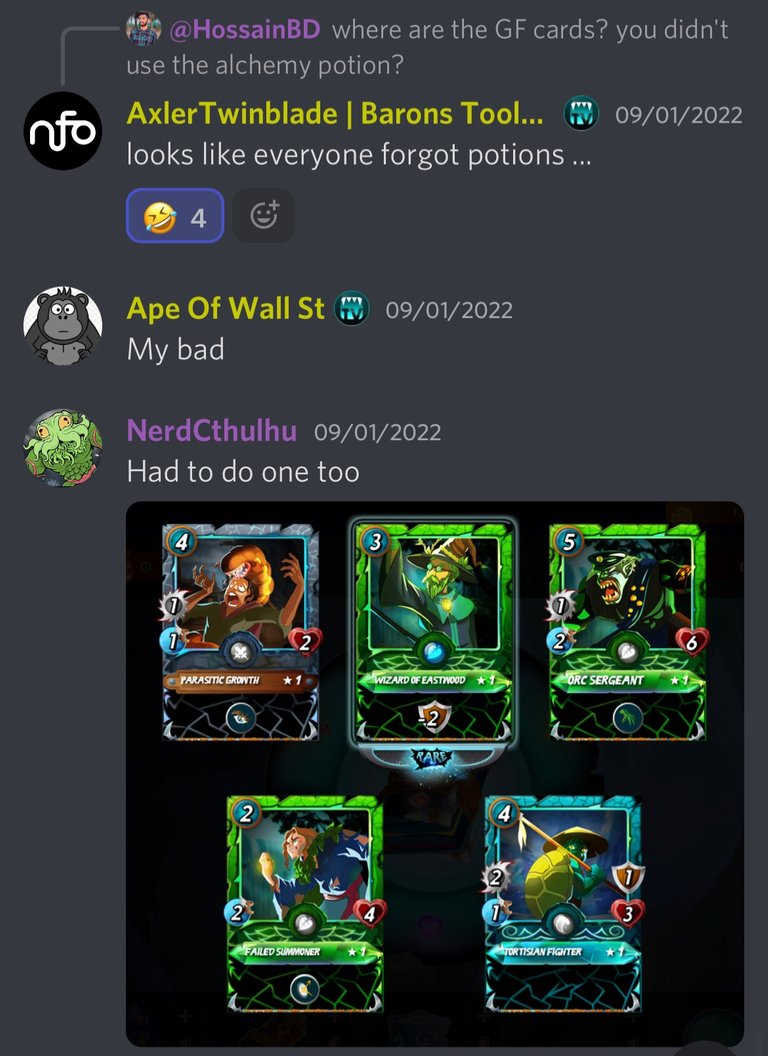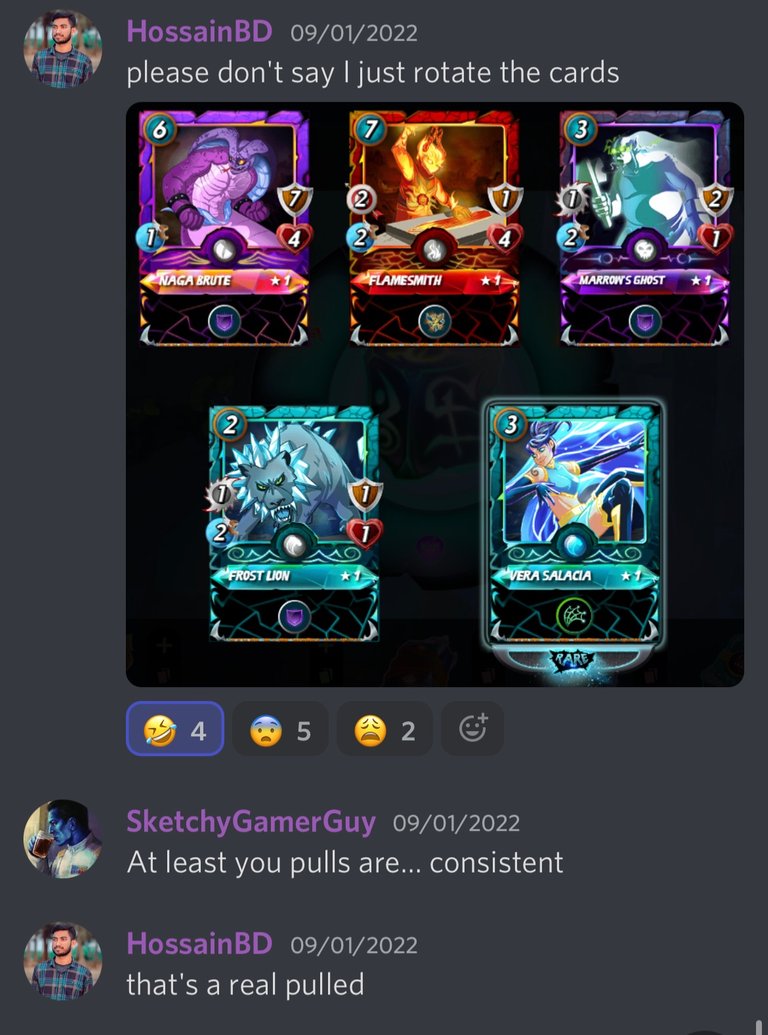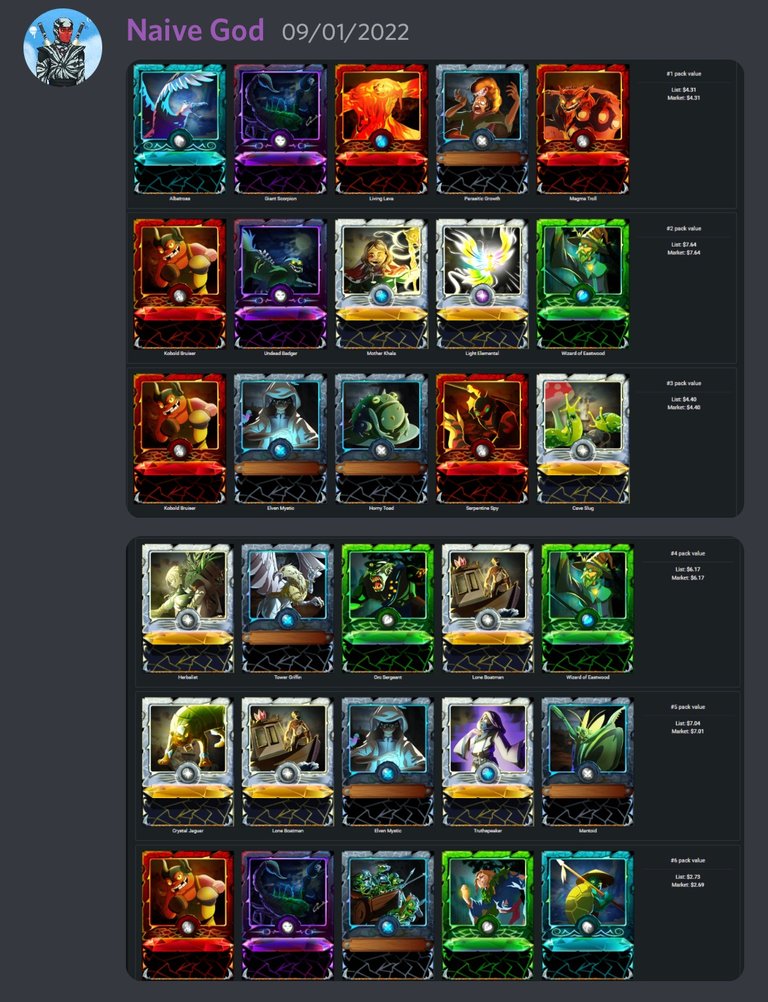 Easy707 got lucky with a GFE before realizing he'd opened too many packs and barely made EV. Hey, should be some good rental fodder in there though.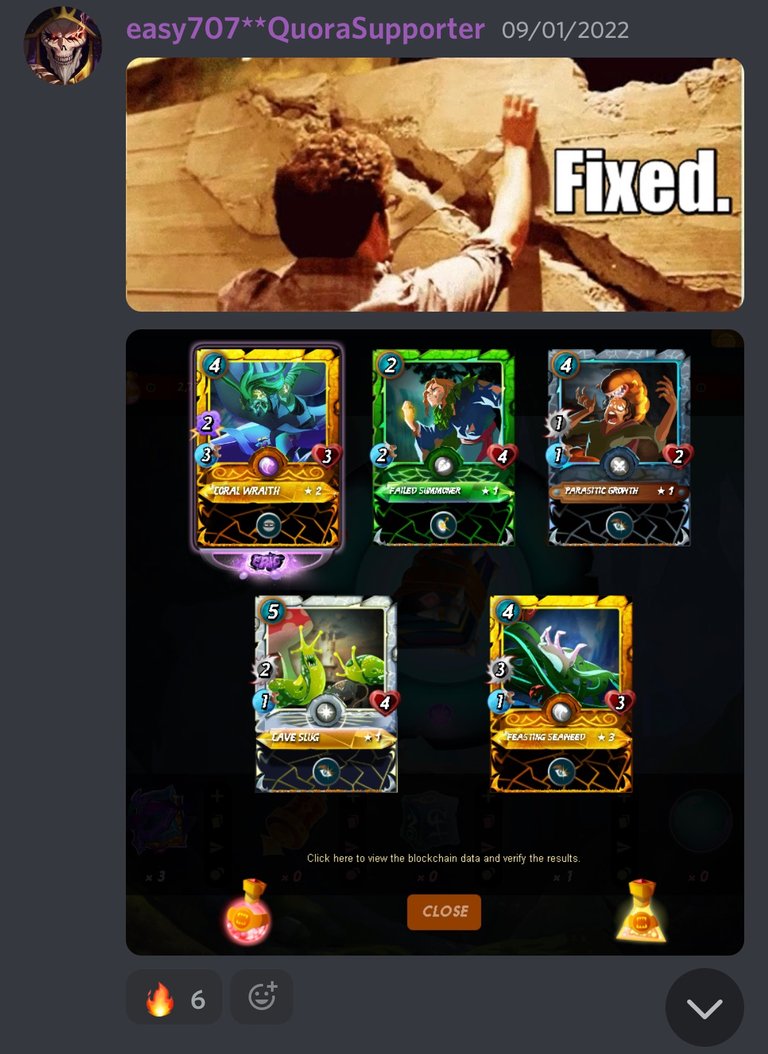 When all was done, we all had an empty pit in our stomach, but a smile on our face.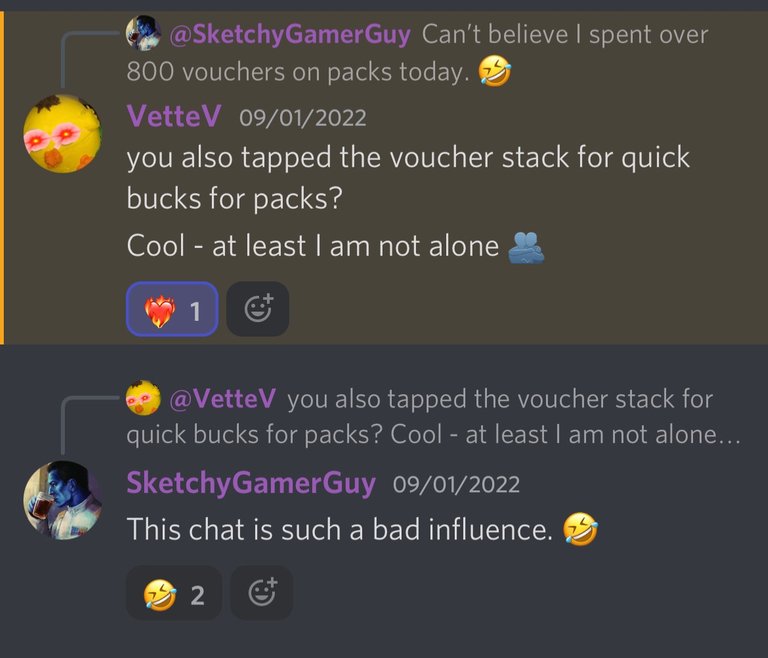 LunacySystemd did pull a llama, but rumors say that she didn't even make EV on her packs. This is a rumor I started and haven't bothered to corroborate on the blockchain where all that information is readily available.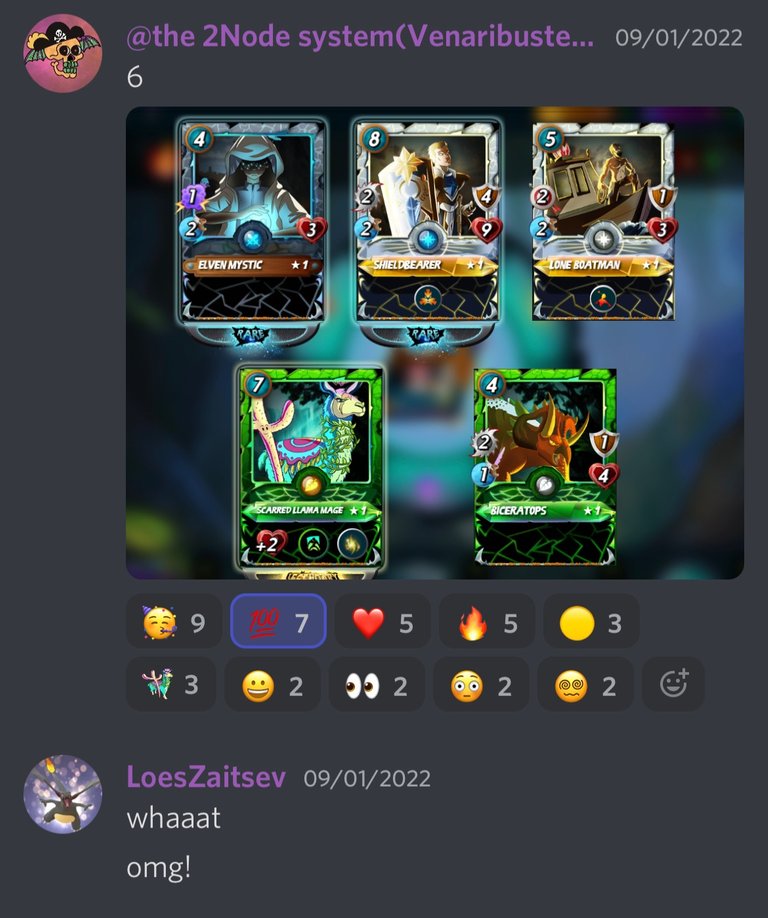 Would this pack burning experience deter me from burning more when Jacek dropped?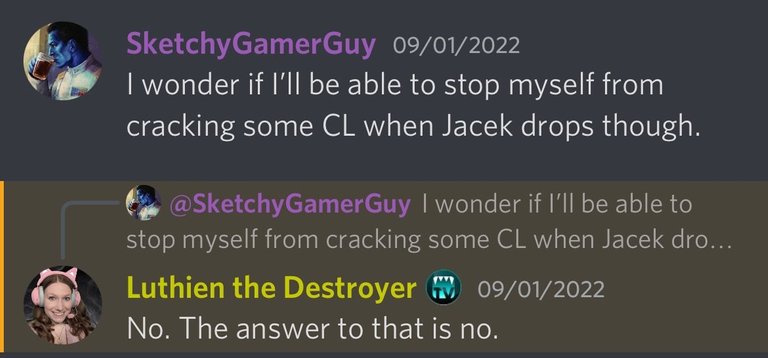 Of course not!
If you'd like to read more sketchy stories of shenanigans past, you could read about how I got the rarest Selenia Sky card in the game, or the most degenerate trade in all of splinterlands history, or even about the time we gave prop one the bone.
Till the next sketchy story, see you around the splinterlands!
---
---