One of my Favorite Splinterlands Tools: Baron's Toolbox by Axler Twinblade

Baron's Toolbox is an eye catching all around dashboard that is great for looking at your profile, looking at the profiles of potential guild recruits, and tracking guild member's daily activity and guild contributions over time.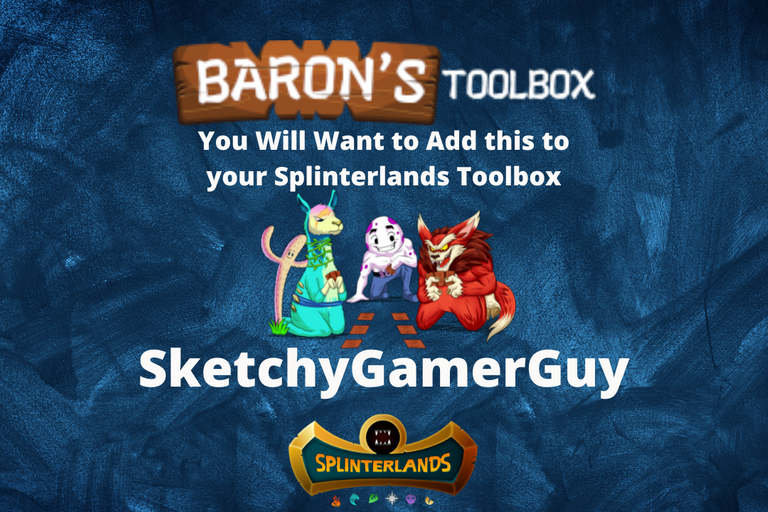 EDIT: AxlerTwinblade has removed the ad at the beginning of the page.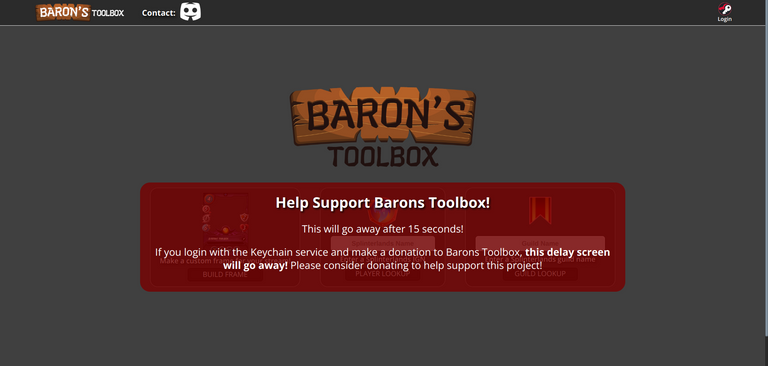 General Account Stats
The top of the screen when you lookup a player shows:
The number and type of packs held.
Current ECR
Wild/Modern Rating and League
Collection Power
Credits/DEC/SPS/Vouchers/Potions/Merits
Building Levels of Player's current Guild-- especially useful in guild recruitment.
Battle Stats
All of these are crazy useful statistics at a glance for looking at your own account or for prospecting a potential guild recruit. Or just for looking up Neal McSpadden because NEAL. I also love looking back at my former glory days when a 27 win streak was something I could actually do, or those two seasons where my Max Rating was 3391 because I played Diamond instead of renting out my deck that season or two.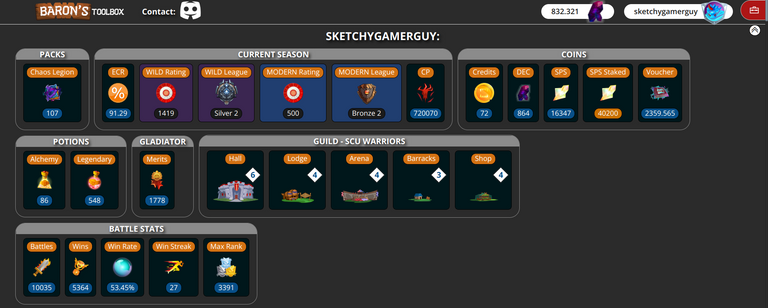 Card Stats
The tool also tells you how many cards you have, which are delegated out, rented out, or rented in at a glance. A quick login reveals my rentals aren't quite rent neutral yet, and I might want to consider renting out a few cards to get to parity. Oh wait, I have that covered with my rental account. Nevermind. Hovering over the cards will also tell you what abilities they get at what level, when they were last played, and, if applicable, who they are delegated to. While I use Peakmonsters more, I find the all in one dashboard to be useful for when I'm not logging in with a purpose but just for a quick check up.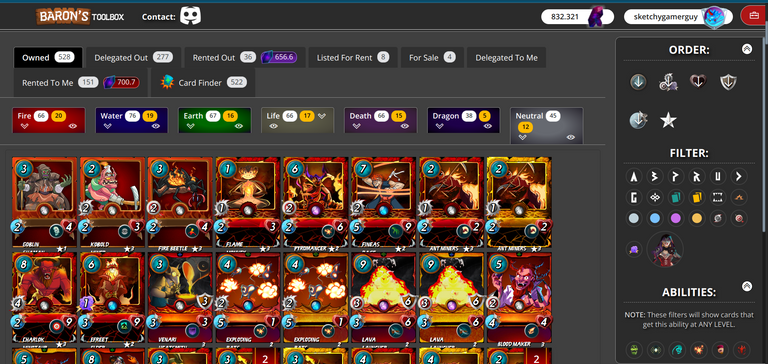 Card Finder and Filtering by Abilities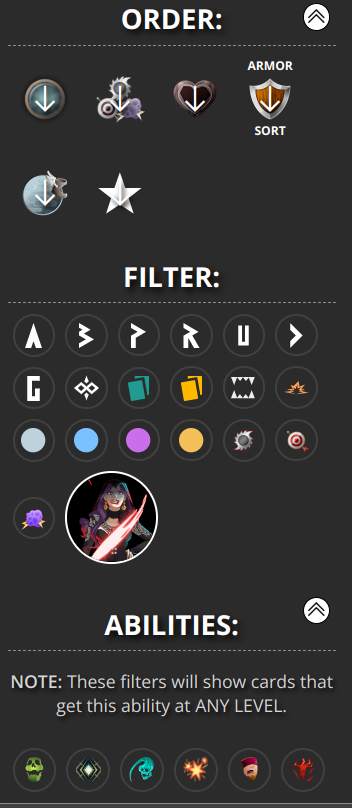 On the right hand side, under the more standard filters, there is an ability to filter for abilities that will show all cards that have the potential to gain the selected ability even if you haven't leveled the card to get it yet. You can then simply hover over the card to see what level the card will gain that ability. If you'd like to search through all cards with the selected ability, you can simply select the Card Finder option next to Rented to Me above the card pictures.
Below, I have selected Inspire which provides a description in yellow of the ability, and then shows all cards that gain Inspire sorted by splinter. You can then hover over a card to see at what level that card gains that ability, which is great for deciding if it's worth leveling a card further or for theorycrafting potential strategies.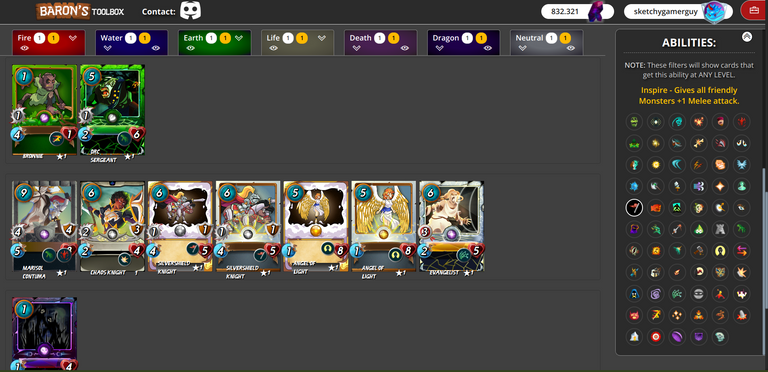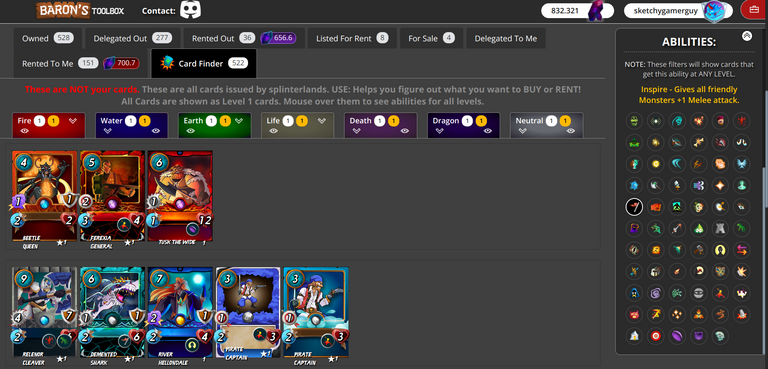 Guild Lookup and Member Tracking
Guild Lookup will pull up player stat cards like the one shown below that shows you:
Current DEC
Total DEC Donated across all buildings
Average Donation per Week
Total DEC Won in last 100 Fights. A little out of date there.
Battles out of the last 50 that are Ranked
Battles Won out of last 50
Battles Lost out of last 50
Draws out of last 50
Win Rate of Last 50 Battles
The last, and likely most useful metric, Days since last Ranked Battle.
You can hover over any of the boxes to see what the symbol stands for.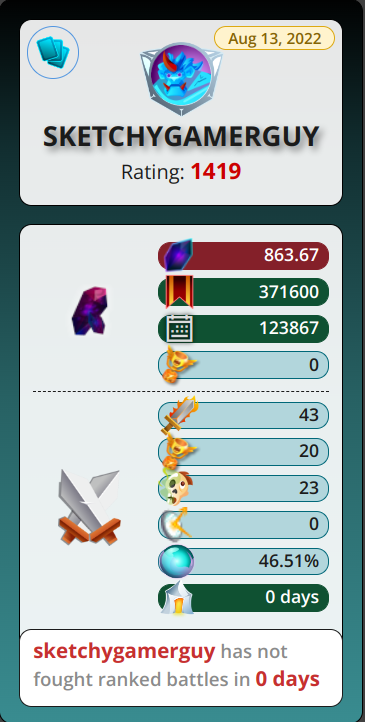 I've been a huge fan of this tool for sometime, and I admire the work and love @axlertwinblade puts into the site. The unique and eye-catching way the information is presented makes this an indispensable part of my splinterlands bookmark arsenal.
---
---