Splintermate: Bot Service and Management Dashboard

Splintermate is a relatively new splinterlands bot service and management dashboard.
If you're like me, you've always wondered for a long time where all these bots were coming from. Well, when a Daddy Bot and a Mommy Bot love each other very much they Splintermate. They splintermate in the bedroom, and they splintermate in the kitchen. They splintermate in the bath, and they splintermate all day long, but not too quickly that the splinterlands API blocks them!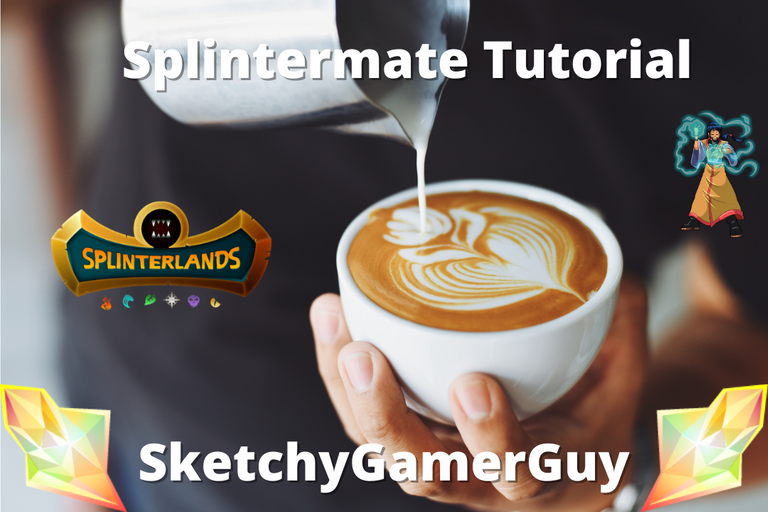 Stats Dashboard
The Home page when you first login shows you how many bots you have connected to your account, how many splintermate credits you have in your account, and your winrate in the last 24 hours, which isn't applicable for me because I turned it off to play manually for a bit. They've also included Currency Balances and SPS/DEC price charts for easy reference.
The green lightbulb at the top of the screen tells me that the service is online and running.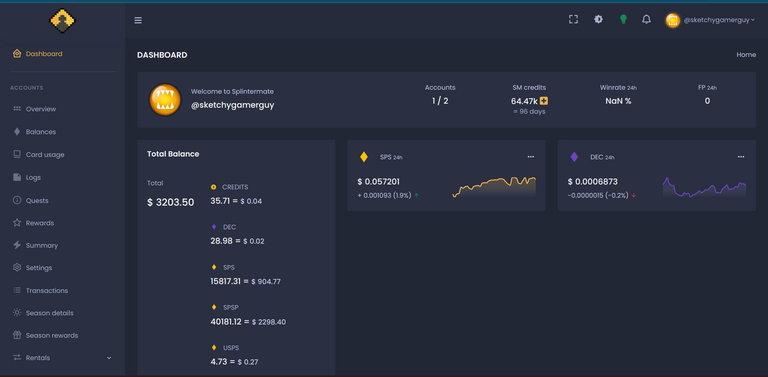 Overview (Accounts)
Clicking on the Overview tab will bring you to a list of all your bots connected to the management dashboard: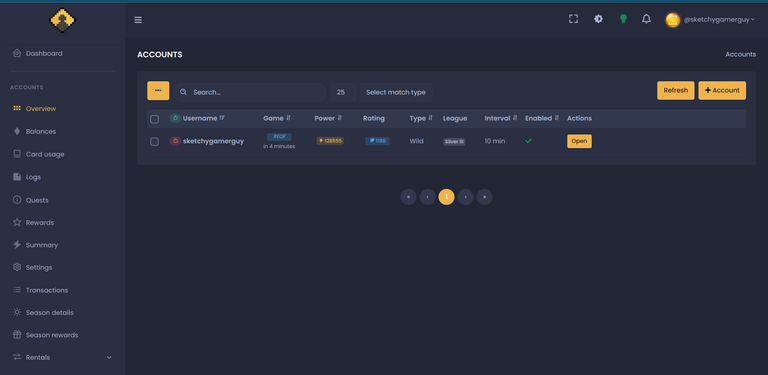 And then clicking Open will bring you to the account dashboard:
The account dashboard, under Overview on the side tab, brings up totals on currencies, packs, potions, ECR, Power, Rating, and Current Quest. At the top of this page you can also navigate to Games, Collection, Logs, Rewards, and Transactions. You can also change bot settings by clicking the yellow box labeled: ... next to refresh and the account name.
Changing Bot Settings
Navigating to Overview, on the side tab, clicking open on the account you'd like to edit, and then clicking the yellow elipses next to the account name on the account dashboard will bring you to the settings page allowing you to change the following settings:
Posting Key
Enable/Disable Disable after (n) rating has been reached
Interval Between Matches
Win Rate Cut off to stop bot in outages.
Match Type and League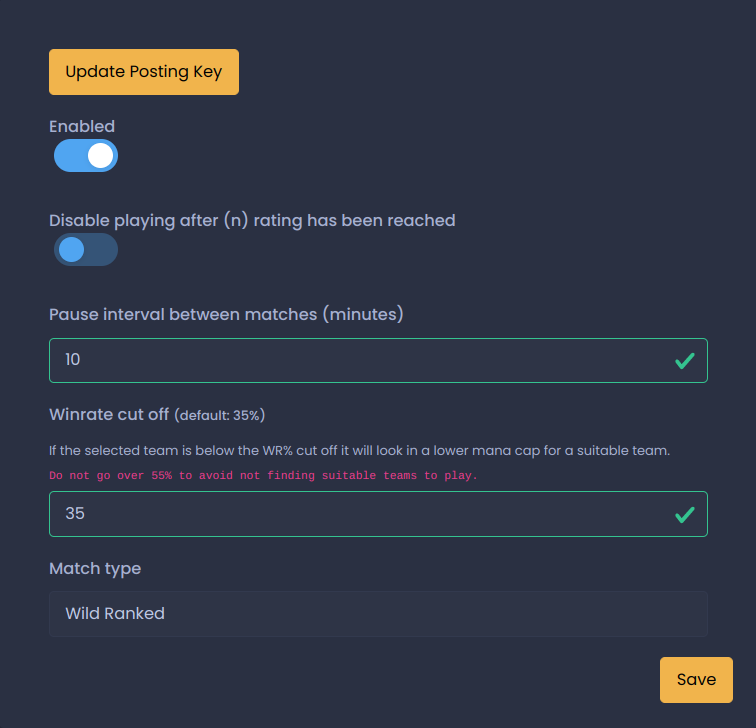 ECR Limits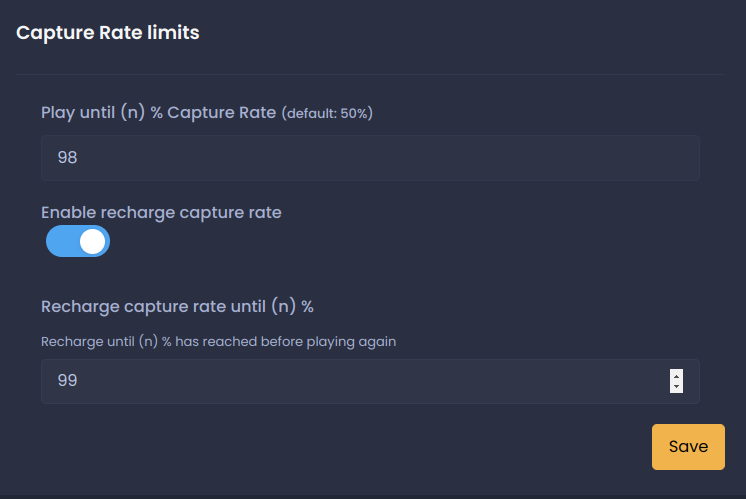 Quest and Season Autoclaim
League Advancement Settings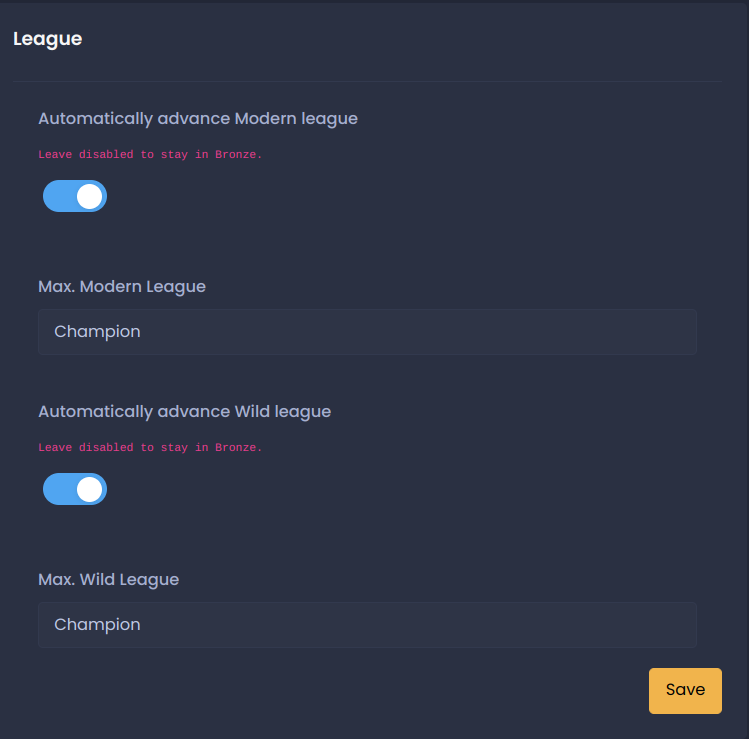 Automatic Rental and SPS settings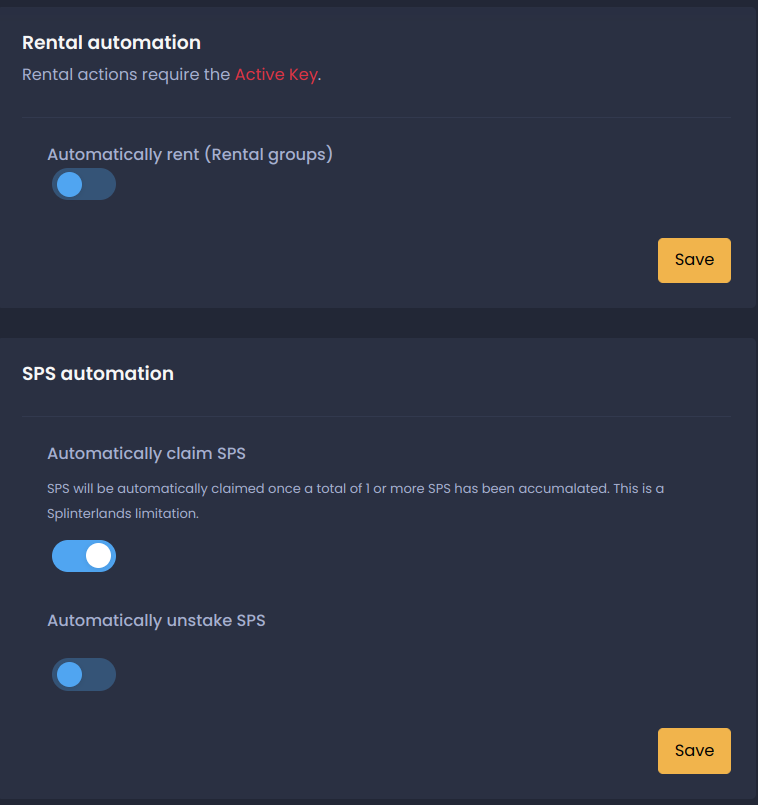 Automatic Transfer of Cards/SPS/DEC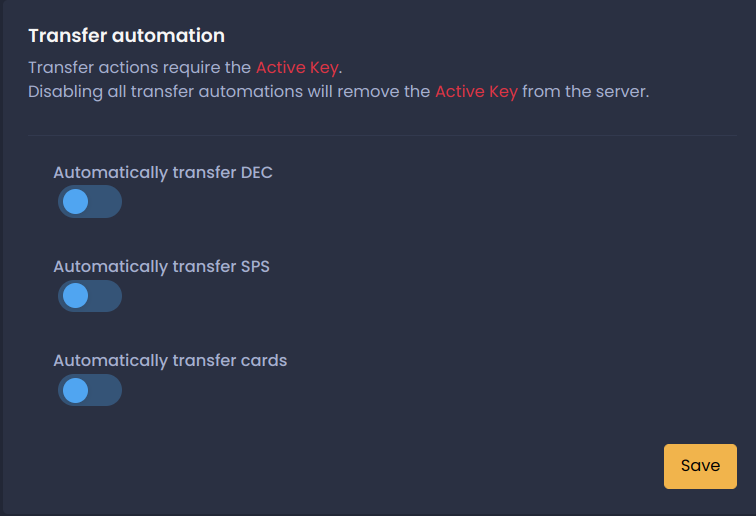 It is strongly advised that you do not use Transfer Automation or Rental Automation on accounts that store any value on them, as the active key can be used for the transfer of resources. Be very careful what services you give your active key for your management or main accounts. Best to set up an automatic sweep and delegate/rent cards on accounts you toggle these settings on for.
Advanced Settings
These are Advanced Settings you must be HackerMan to even understand. I'm not sure why I even posted the screenshot, as concepts such as allowing ghost cards and using draw protection (by adding slight variation when the service knows it's playing another splintermate bot) are so complex they melt the brain.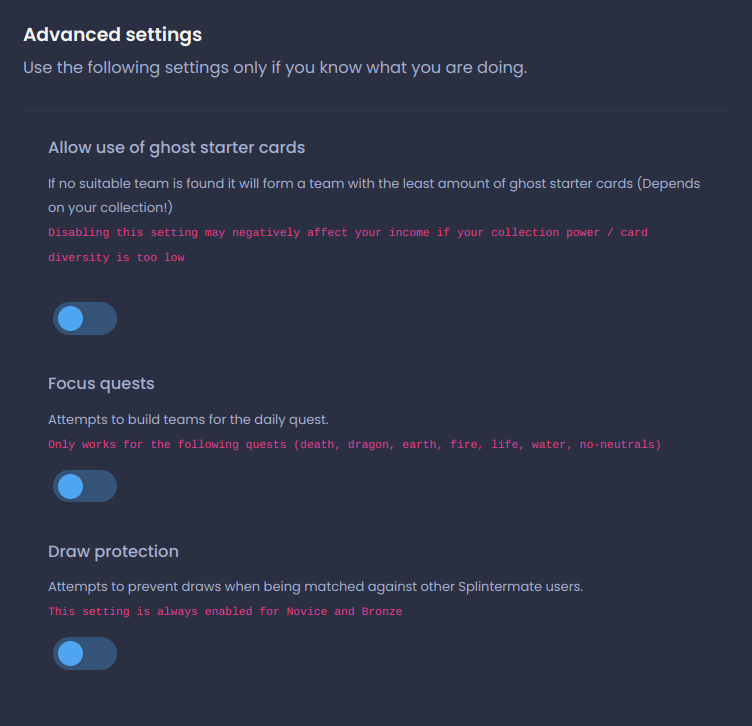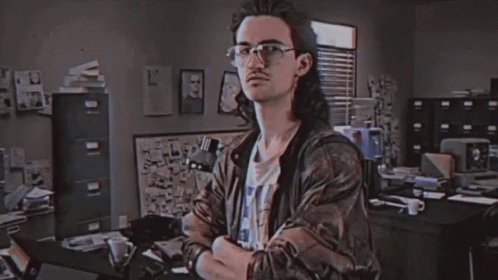 Do not under any circumstance attempt to change these complex and advanced settings without a Doctorate in Advanced Actuarial Physics and a Masters in Beta-Uptake Inhibitors Applied Analysis. You. Have. Been. Warned.
Card Usage Statistics
This helpful feature allows you to search for the most used cards by the splintermate service to help narrow down which cards will see use if you purchase them/rent them before you buy. Also fun for curiosity.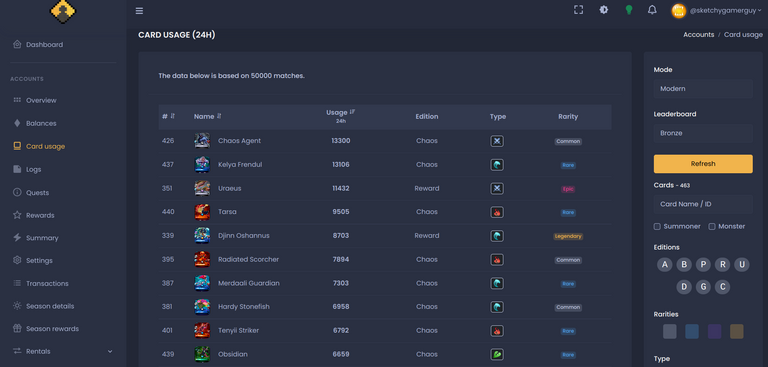 Rent For Power
Rent for power lets you set up bids on how much power and at what CP/DEC to rent at for each of your bots.

Rental Groups
You can also set up Rental Groups for the Rental bot to rent your selected cards at your target bids. You can set up separate ones for focus, or set separate decks for Bronze, Silver, Gold, Diamond. And then select which groups you'd like each bot to rent for after you've created the template.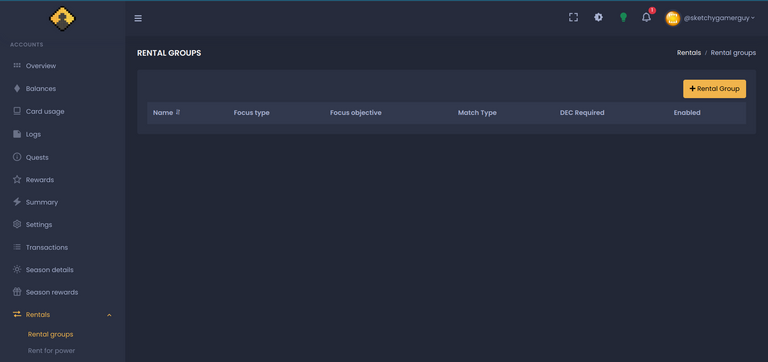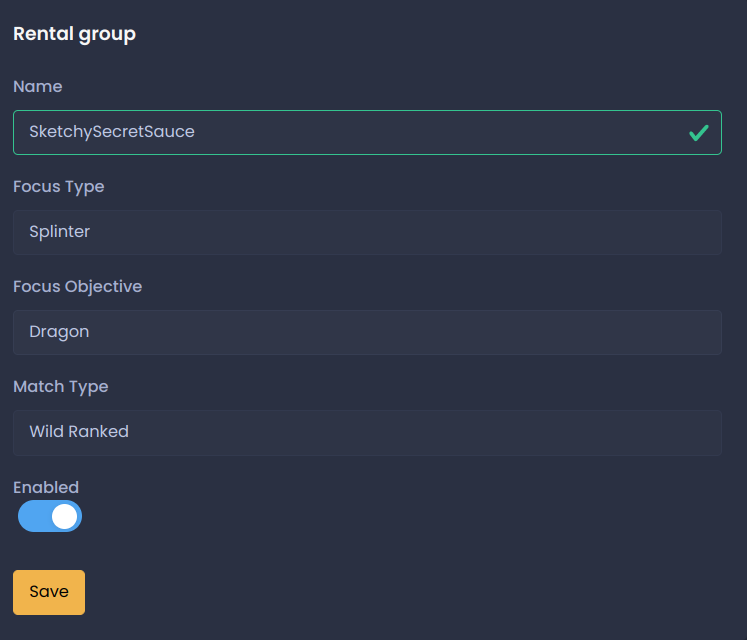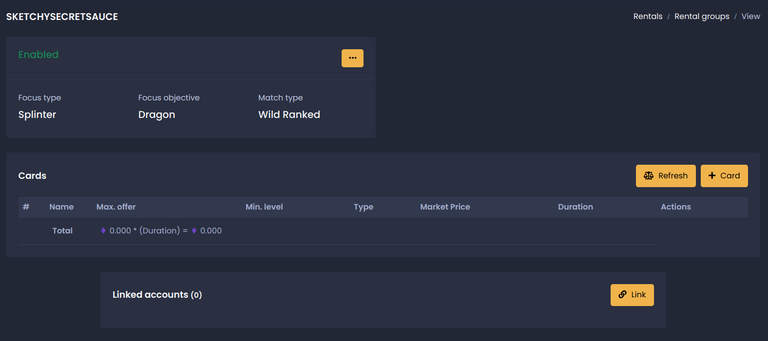 Warning: You won't be able to get every card at your target price. Do some market research at peakmonsters to determine realistic prices for your rental groups.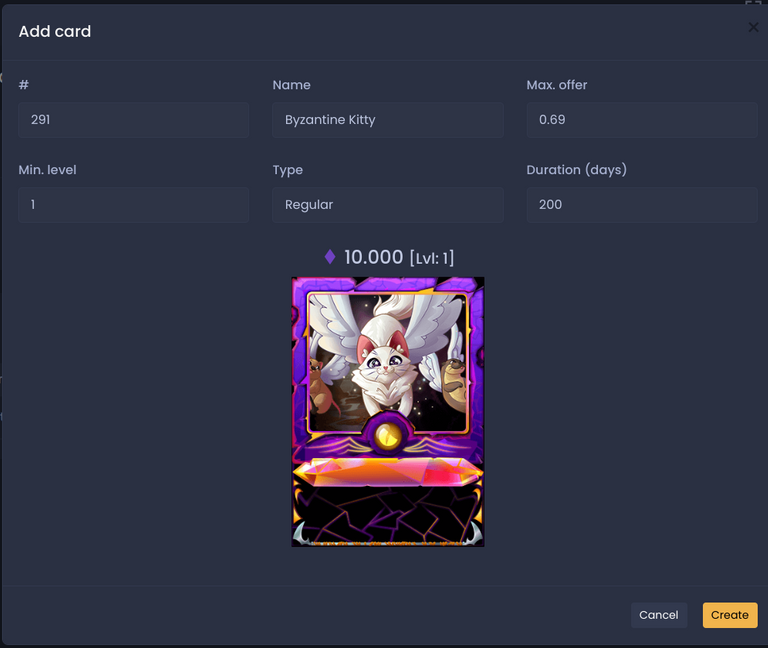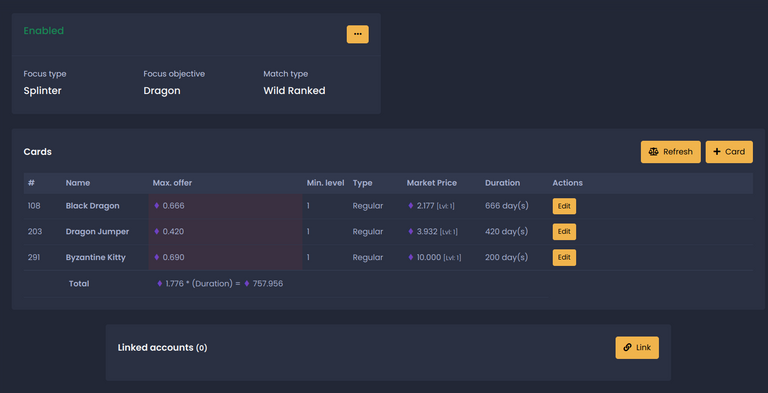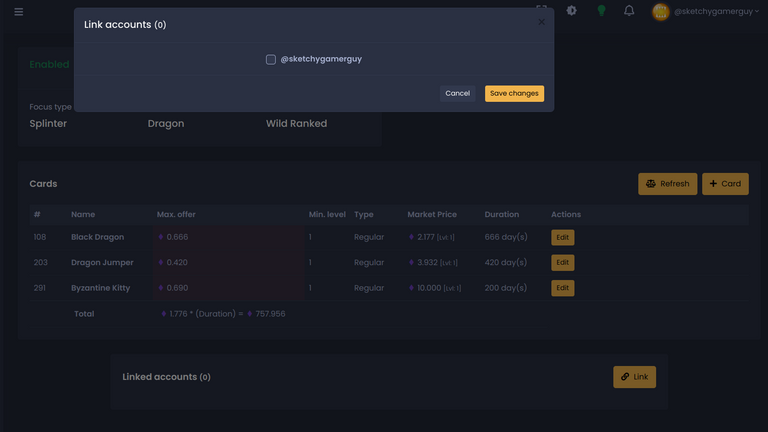 Check out Splintermate today to start getting your silver or gold bot farm going. Sorry Bronze bots. This last update was not nice to you, but hopefully we can leverage that update to get a better new player experience going.
---
---