Cultural Festival
Hello guys you guys
Friends, today I am going to share some memories of my college festival with you.
hola chicos chicos Amigos, hoy les voy a compartir algunos recuerdos de mi fiesta universitaria.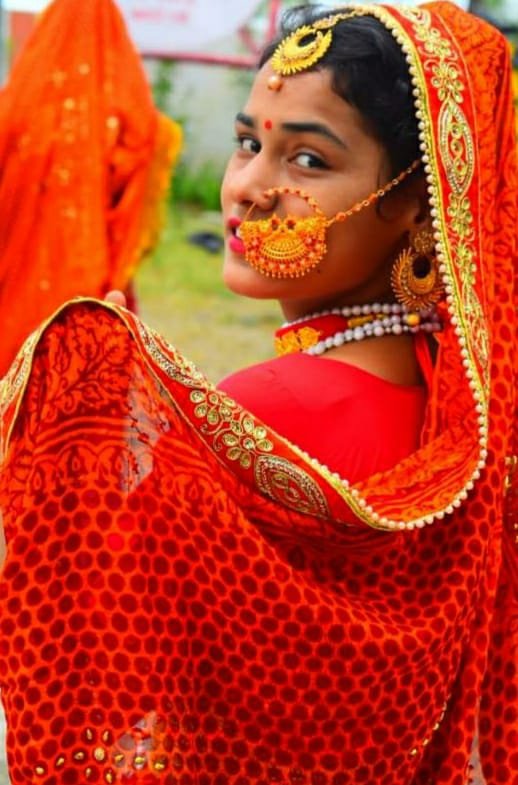 Friends, the name of my college is Sobhan Singh Jeena University, some years ago it was named Sobhan Singh Jeena Campus, Almora, which was affiliated to Kumaon University, Nainital, so in the joy of converting this campus into a university, this cultural program was organized. In which what kind of programs we organized in college and in which I participated in Kumani program
Amigos, el nombre de mi universidad es Universidad Sobhan Singh Jeena, hace algunos años se llamó Campus Sobhan Singh Jeena, Almora, que estaba afiliado a la Universidad Kumaon, Nainital, así que con la alegría de convertir este campus en una universidad, este programa cultural fue organizada. ¿En qué tipo de programas organizamos en la universidad y en qué participé en el programa Kumani?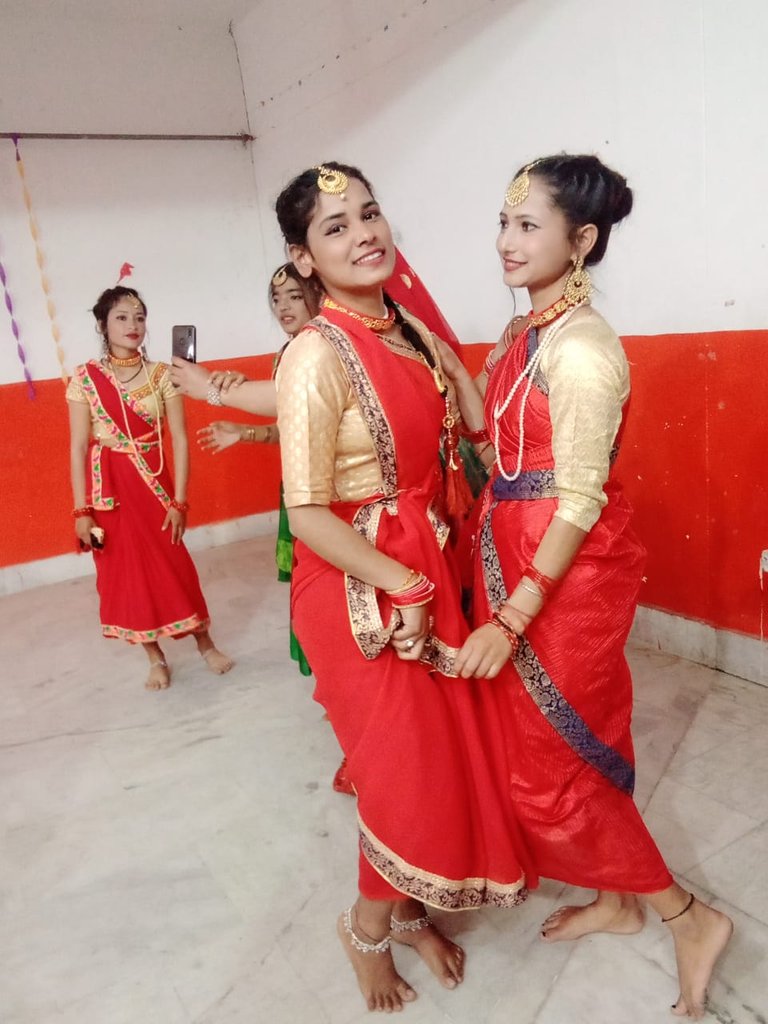 Since our Uttarakhand is divided into two parts, Kuamun Mandal and Garhwal Mandal comes under Almora Lumon Mandal and it is the traditional dress of Ghaghra and Pichoda as you can see in the picture that we are wearing same clothes.
Dado que nuestro Uttarakhand está dividido en dos partes, Kuamun Mandal y Garhwal Mandal pertenecen a Almora Lumon Mandal y es el vestido tradicional de Ghaghra y Pichoda, como puede ver en la imagen, estamos usando la misma ropa.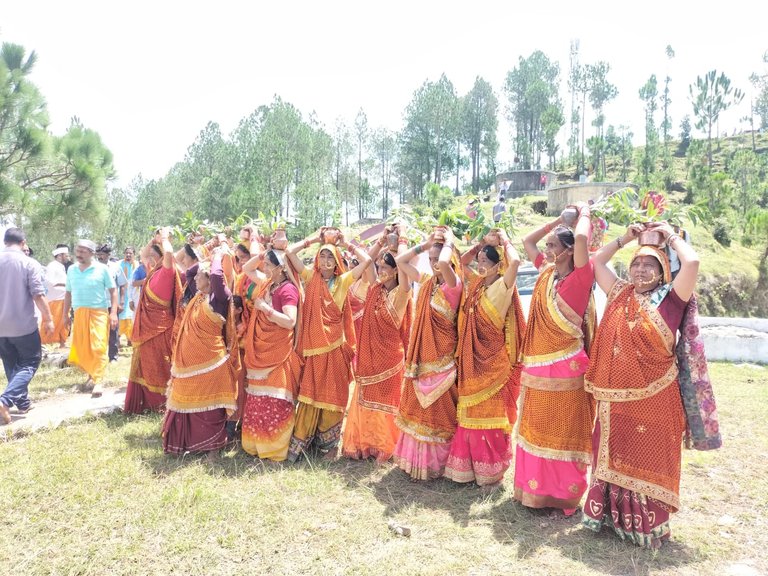 I and many of my classmates took part in this cultural program, during this festival many colorful programs were organized in which we represented our culture, many big leaders and VIP guests came in this festival, after the end of this program they gave our much appreciated.
Muchos de mis compañeros de clase y yo participamos en este programa cultural, durante este festival se organizaron muchos programas coloridos en los que representamos nuestra cultura, muchos grandes líderes e invitados VIP vinieron a este festival, después del final de este programa dieron nuestro muy apreciado .
#thankyousomuch
---
---