India's invincible fort which no princely state could conquer
India's invincible fort which no princely state could conquer

Hello Friends! and People of hive how are you guys??
Friends, how are you guys and I hope you all are well,
Friends, today I am going to share a place with you Jha you must go for a walk this morning I was reading something like everyday in internet so I read about this fort and am sharing with you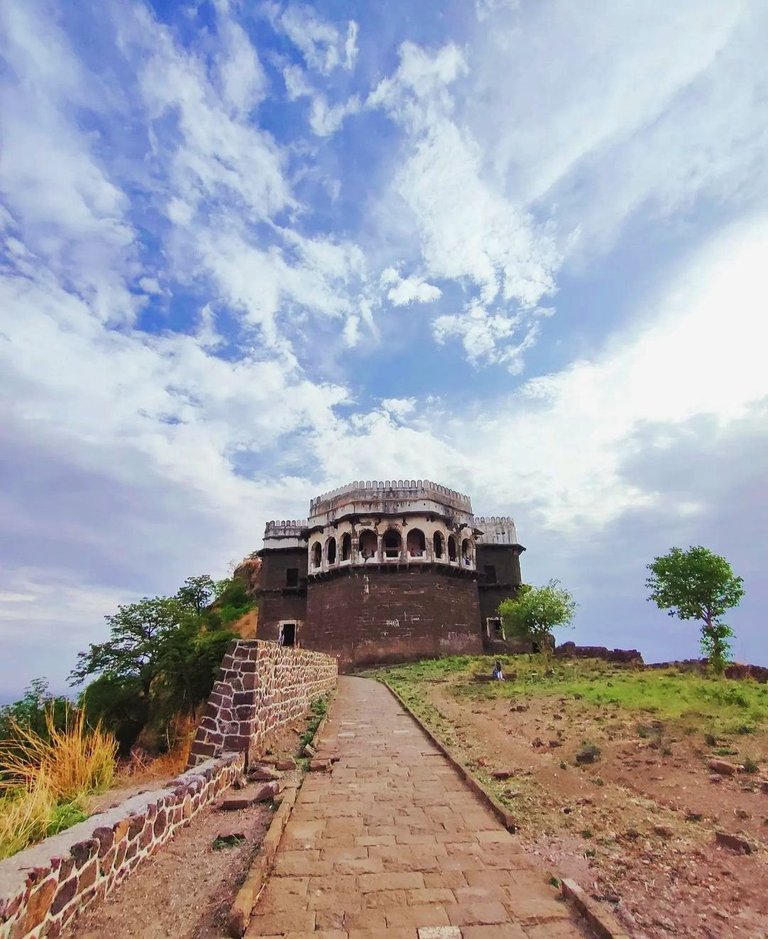 ---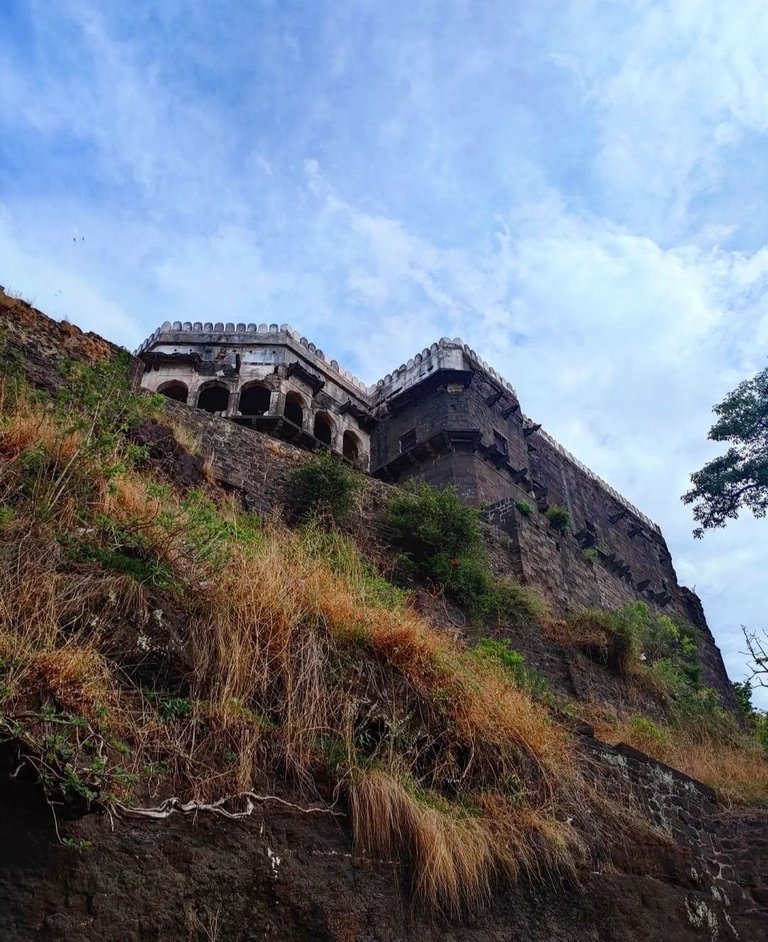 ---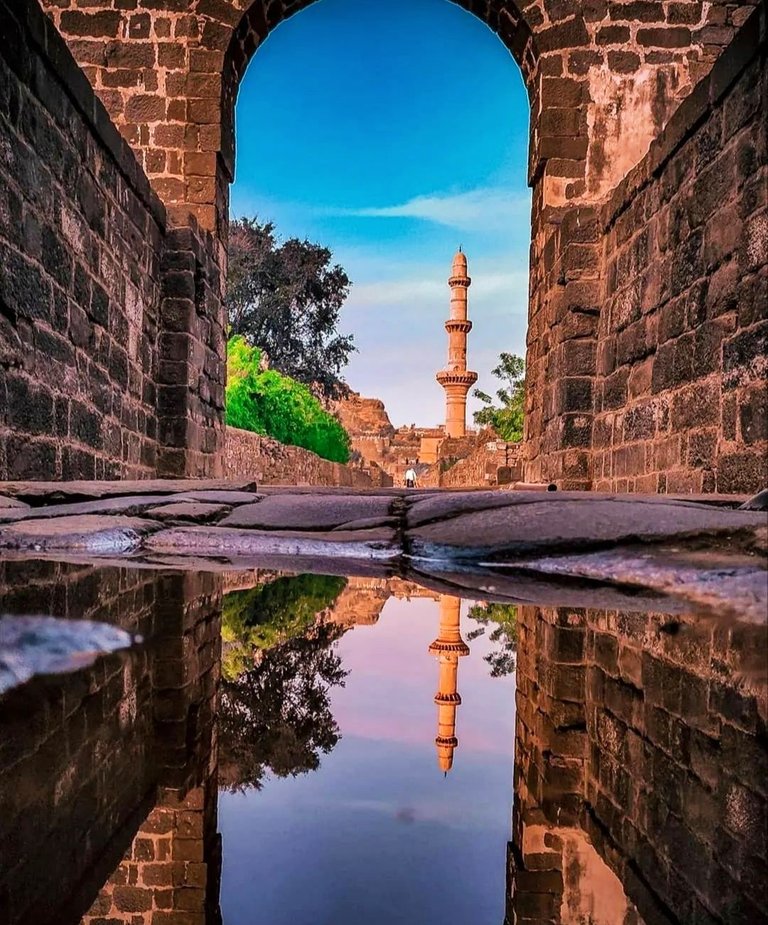 ---
---
The Daulatabad fort is the Deccan's most potent mediaeval fort. It is known as India's Unconquerable Fort. 16 kilometres separate Aurangabad from Daulatabad Fort. Devagiri was the place's original name. It is also a developing tourism site and one of Maharashtra's seven wonders. The first Yadav ruler Bhilan constructed the famed triangular hill fort of Daulatabad in 1187. There are several characteristics of the fort that make it impregnable, like the fact that there is only one entrance and exit, which was designed to confuse the enemy forces. They went inside the fort to look for a way out.
---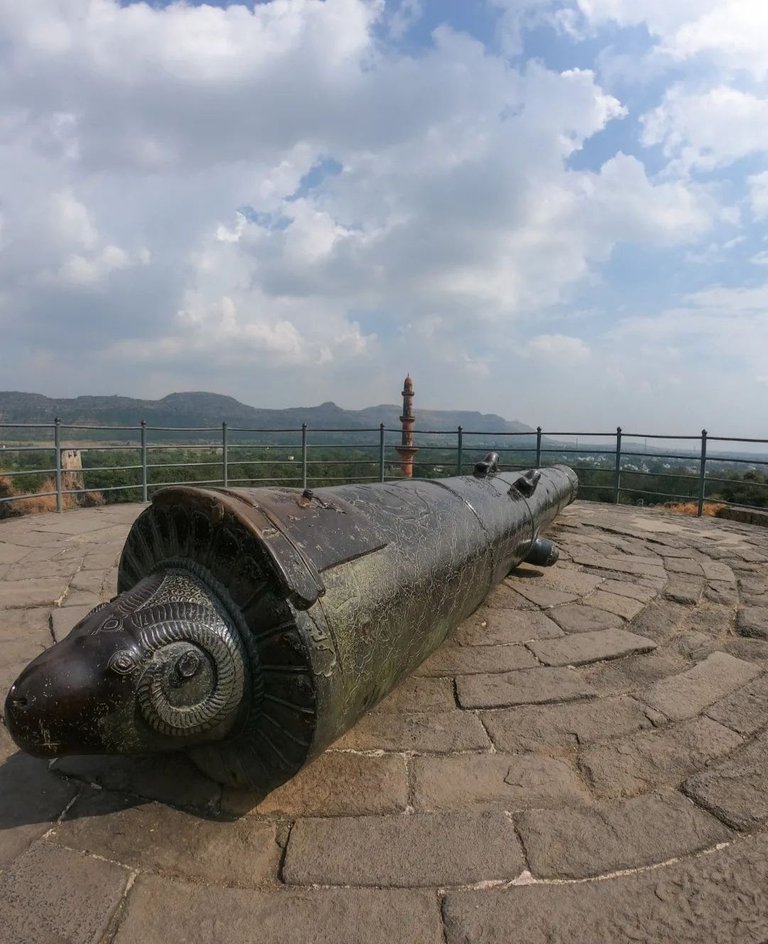 source
---
Elephants trying to open the gate will be hurt by the spikes on it. A complex layout of curving walls, false doorways, and gateways was used to deceive the attackers.
The fort has a pentagonal bastion on top. It is distressing to see how many individuals disrespect historical landmarks by writing and scratching names on the fort's walls.
Building of Devagiri Fort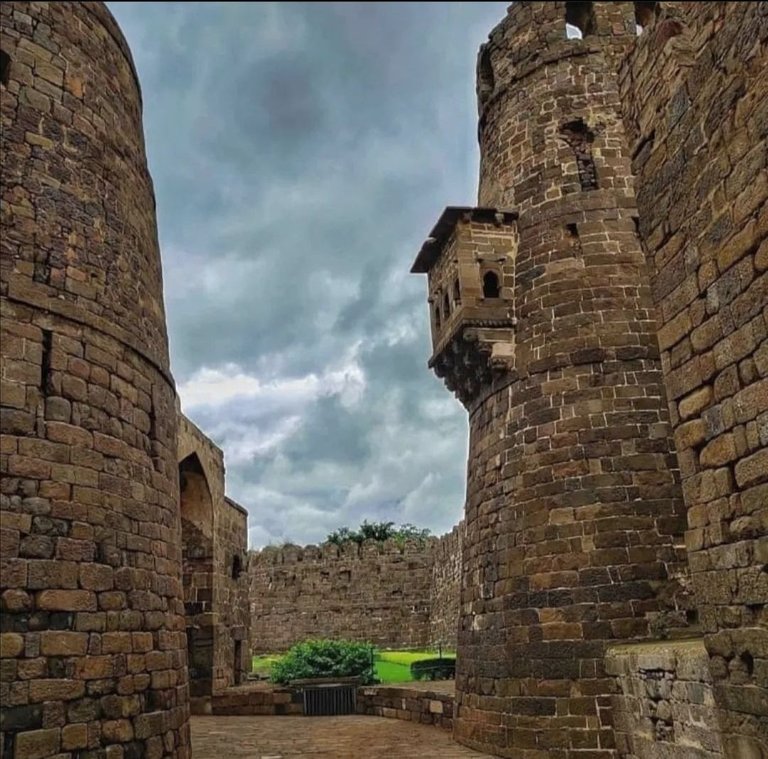 source
One of the best maintained forts in the nation, Daulatabad Fort was built with strategic and formidable design. It is perched atop a conical hill, and to keep intruders out, a moat surrounding the bottom portion of the structure is filled with crocodiles. There are numerous bastions that guard the entire fort. It was further fortified by several guns and a 5 km-tall wall was constructed to safeguard the powerful structure during the Tughlaq dynasty. The magnificent fort's gate features a number of labyrinths and puzzles that were strategically constructed to deter unauthorised entry.
---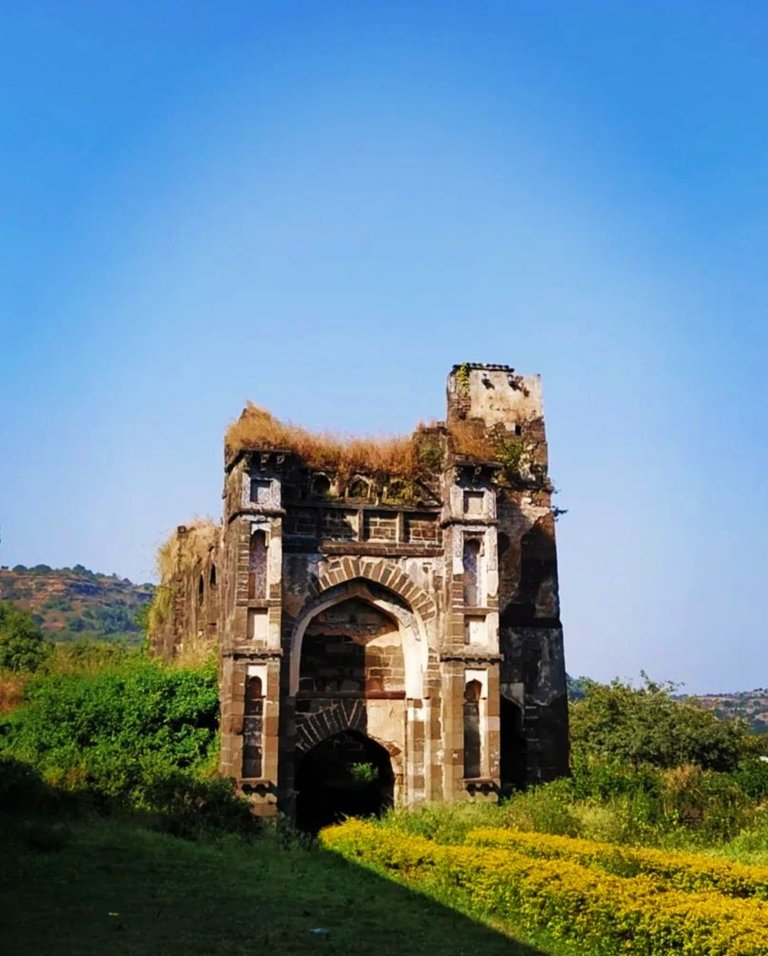 ---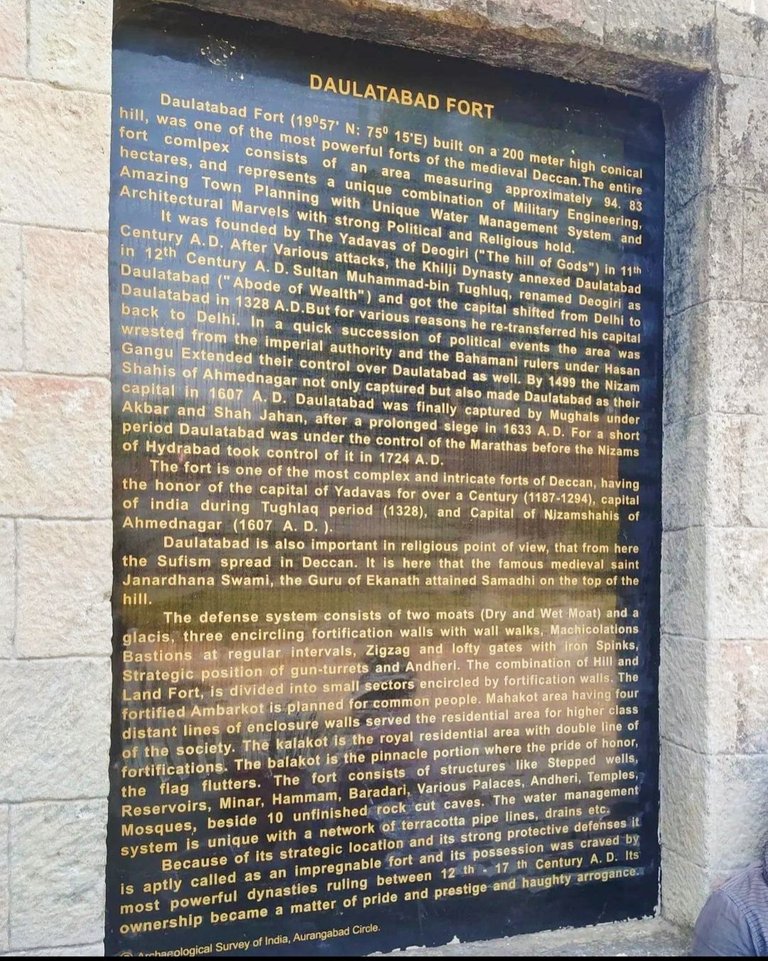 ---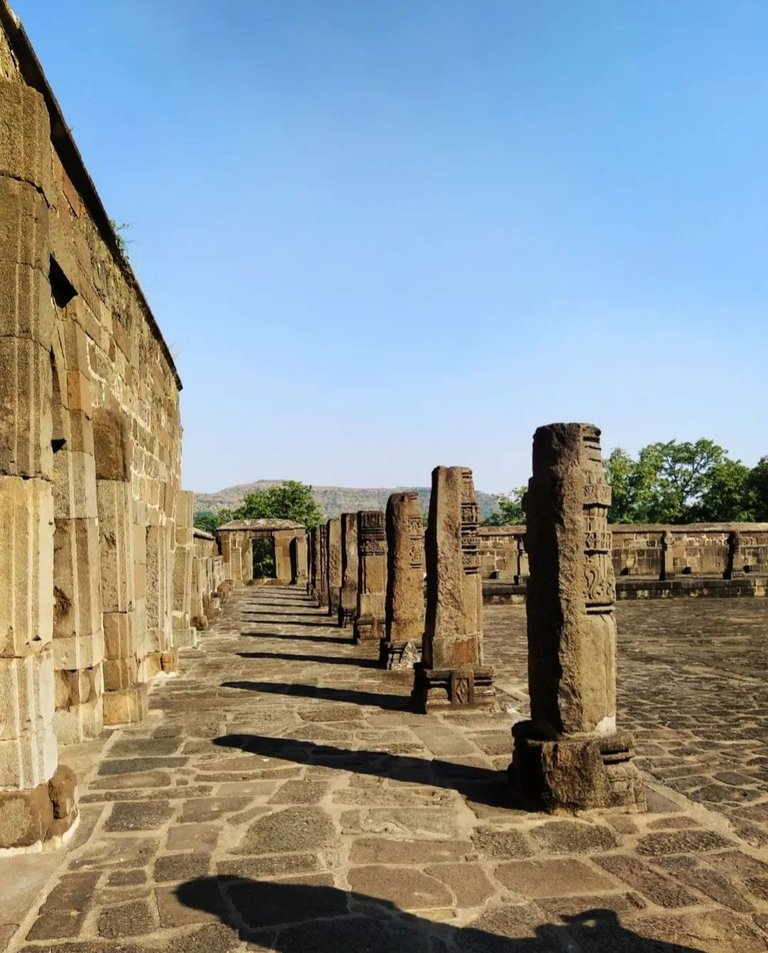 ---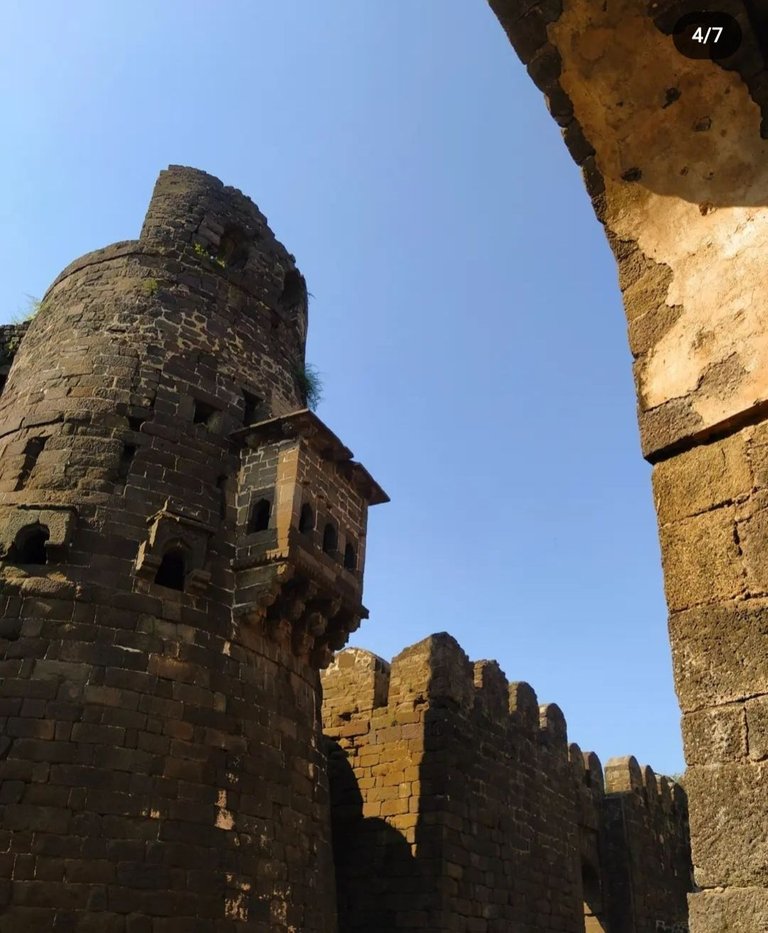 source
---
how to reach here
Air
The closest airport is in Pune, but Mumbai is also a possibility because there are frequent trains and buses running from that city.
The Aurangabad Railway Station is well connected to major cities; you can rent cabs or autorickshaws from here to explore the city.
Street Aurangabad is well connected to major cities; you can rent taxis or autorickshaws from here to tour the city.
There are daily ITDC tour bus services to Ajanta and Ellora, making government-run tourist buses an excellent choice for visitors to Aurangabad. For only Rs 300 per person, the Ellora package includes the following attractions: Daulatabad Fort, Ghrishneshwar Temple (12th Jyotirlinga Shiva Temple), Ellora Caves, Khultabad (Aurangzeb's Tomb), Bibi-Ka-Maqbara (Mini Taj Mahal), and Panchki.
---
Thank you so much....
---
---
---