Fails of the Urban Explorer: Just a Few More and then... None
There are going to be fewer 'Fails of the Urban Explorer' in the future.
This is not due to me suddenly becoming super-human, jumping through windows 15 feet up, or even the 'new gloves' which have definitely improved my climbing abilities.
'It feels like a cop-out.'
If you don't get in, then why bother taking external shots? I have these beneath, and maybe enough for another post and there will be no more.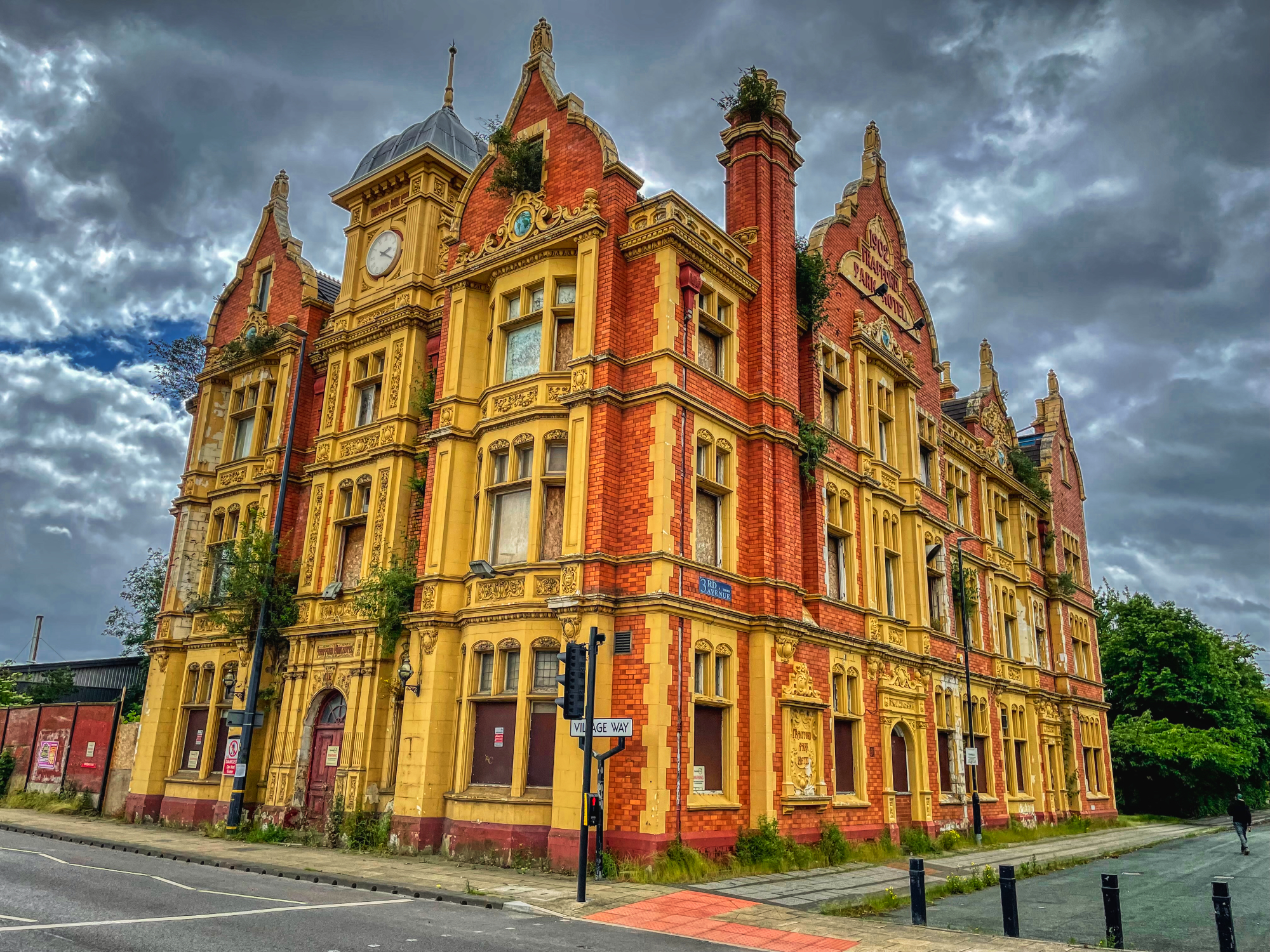 'Shitholes of the Urban Explorer', now that has a better ring to it. I do plenty of those, and each one is a little different from the last.
That one needs a little more pondering.

Trafford Park Hotel
Just look at that, what architecture we have and everyone ignores it. Mix in an angry sky, and an overbearing filter and you have a HIVE cover image that distinctively pops.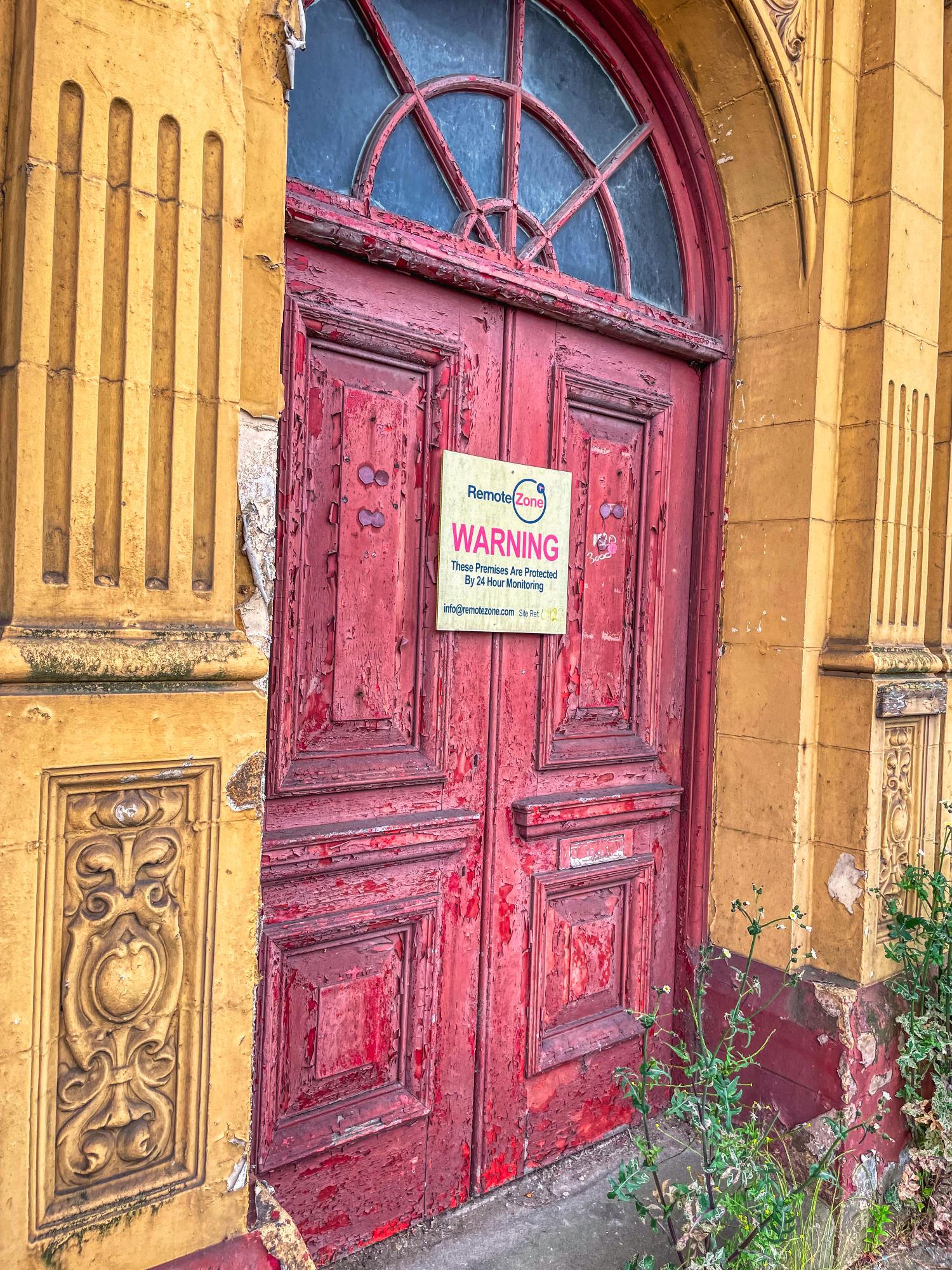 It was our second attempt at this annoying Victorian pub that was once filled with crack-heads and squatters. They got thrown out a while back, we were too late... again.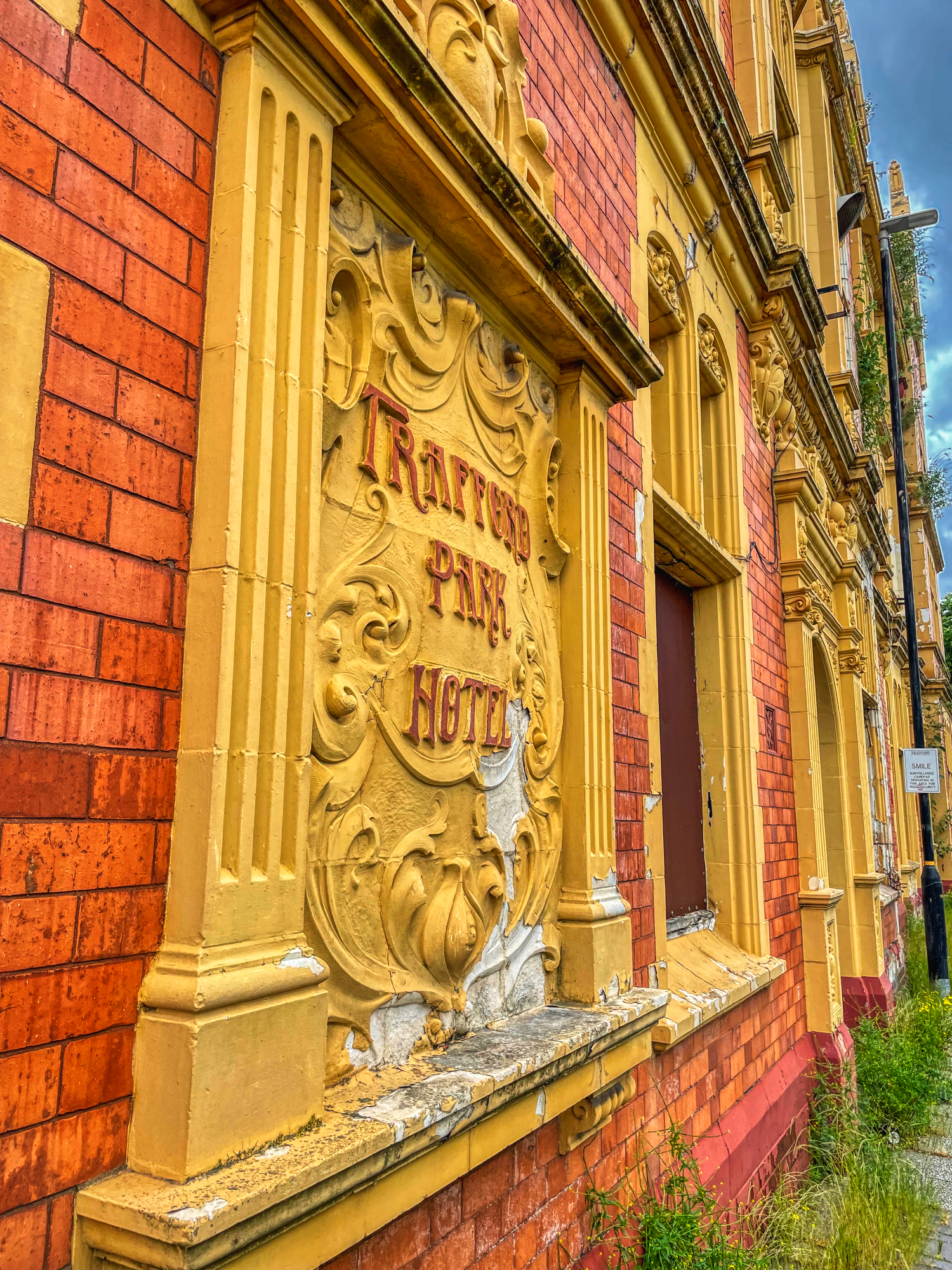 On our last visit, a COVID centre was erected next to it, with many busybodies. Now, it hosts demolition equipment within the not very well sealed grounds.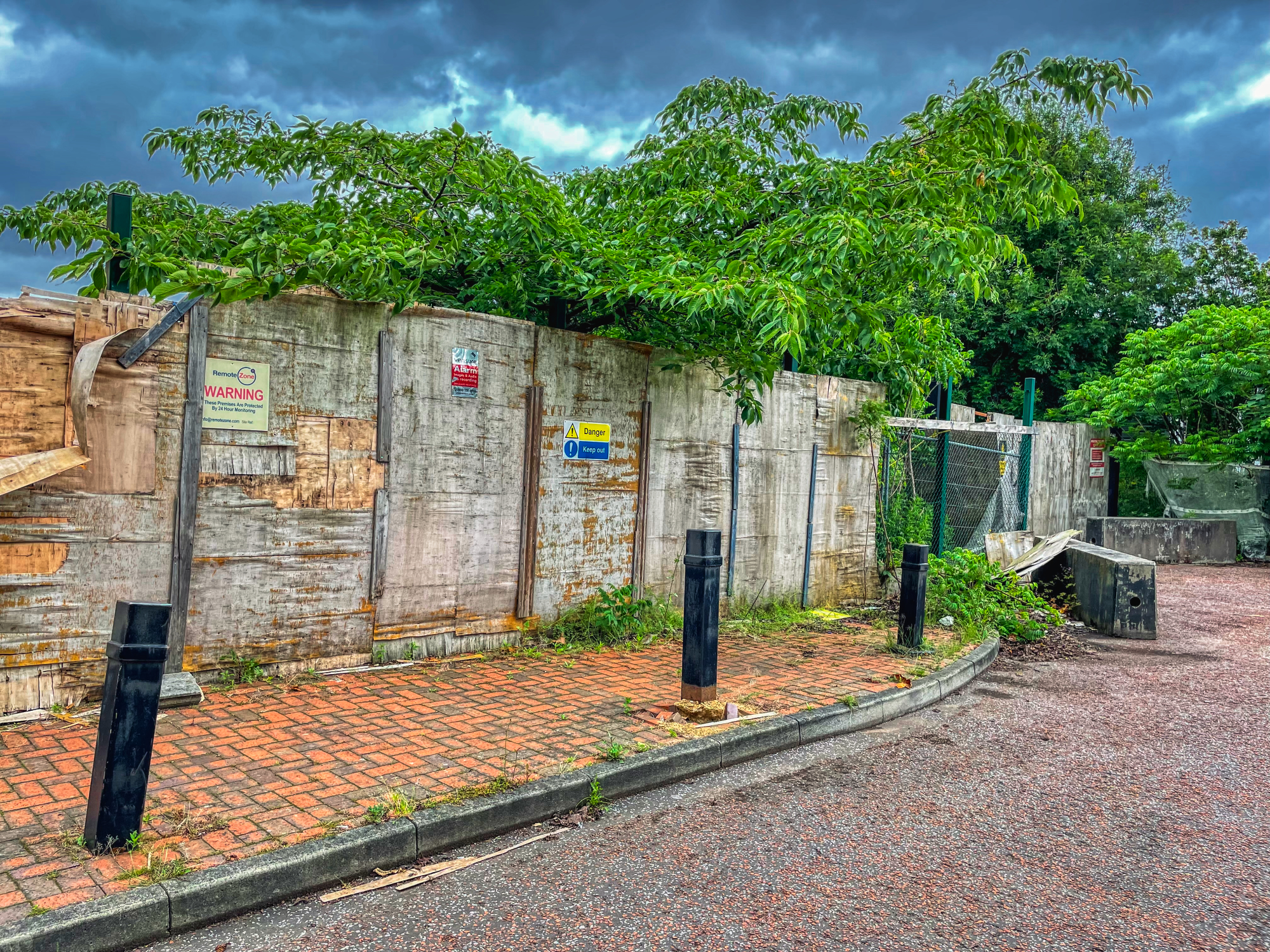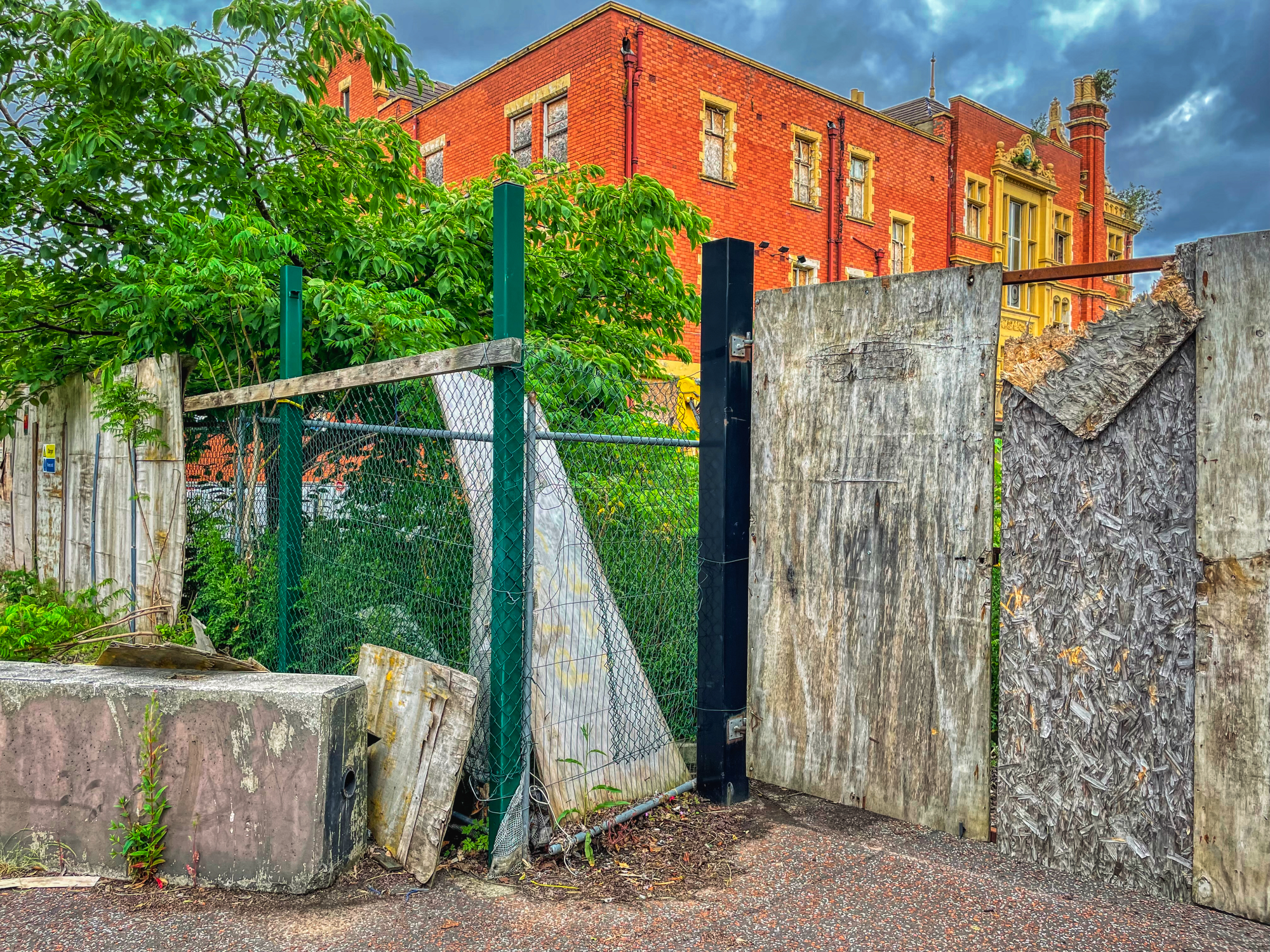 We could have managed to get in, but when they are sealing windows 30 feet up it's hardly encouraging.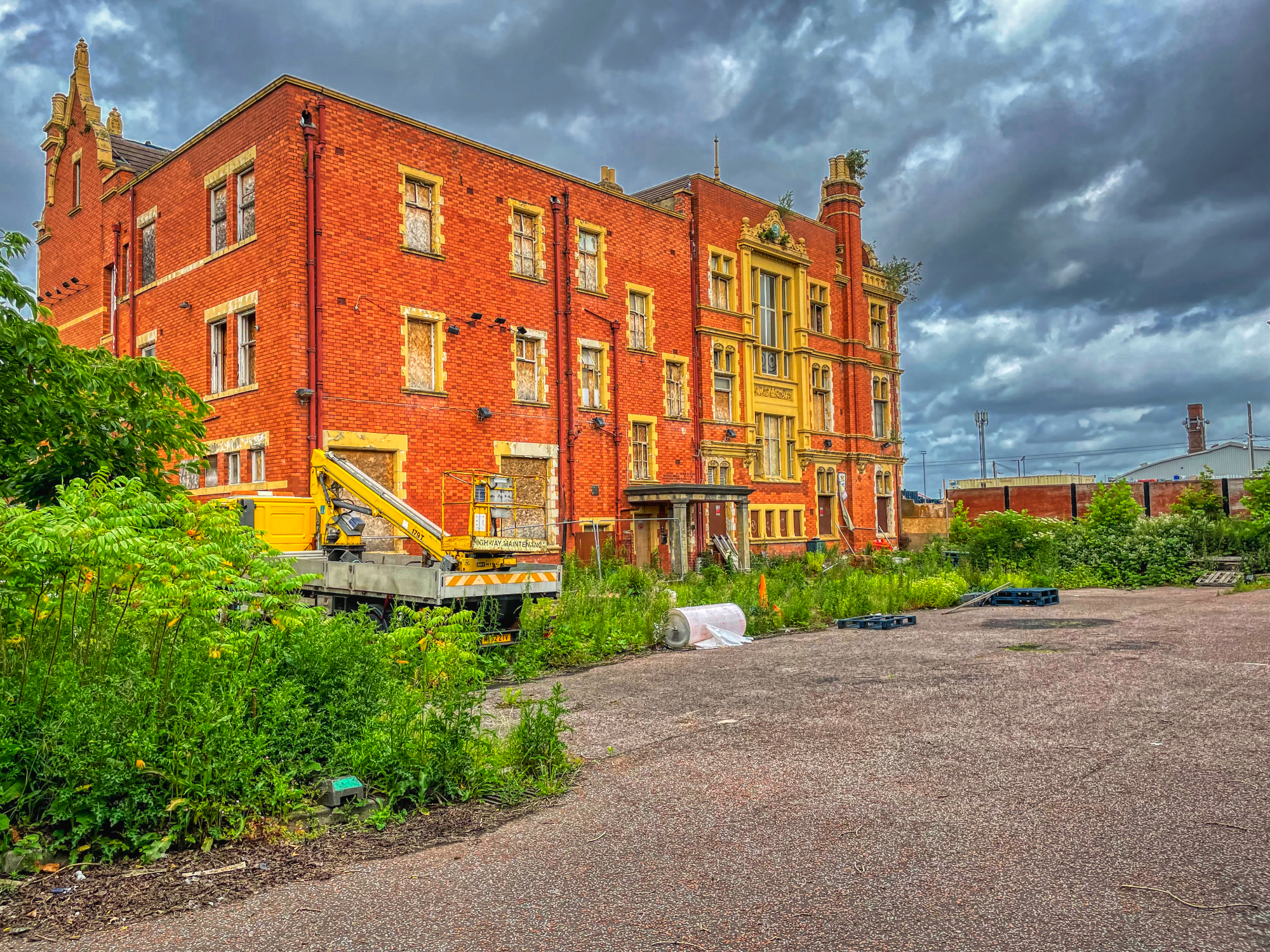 The deadly-looking sky was a factor. It looked like torrents of rain were going to fall on our heads seconds later. I have an aversion to rain when exploring.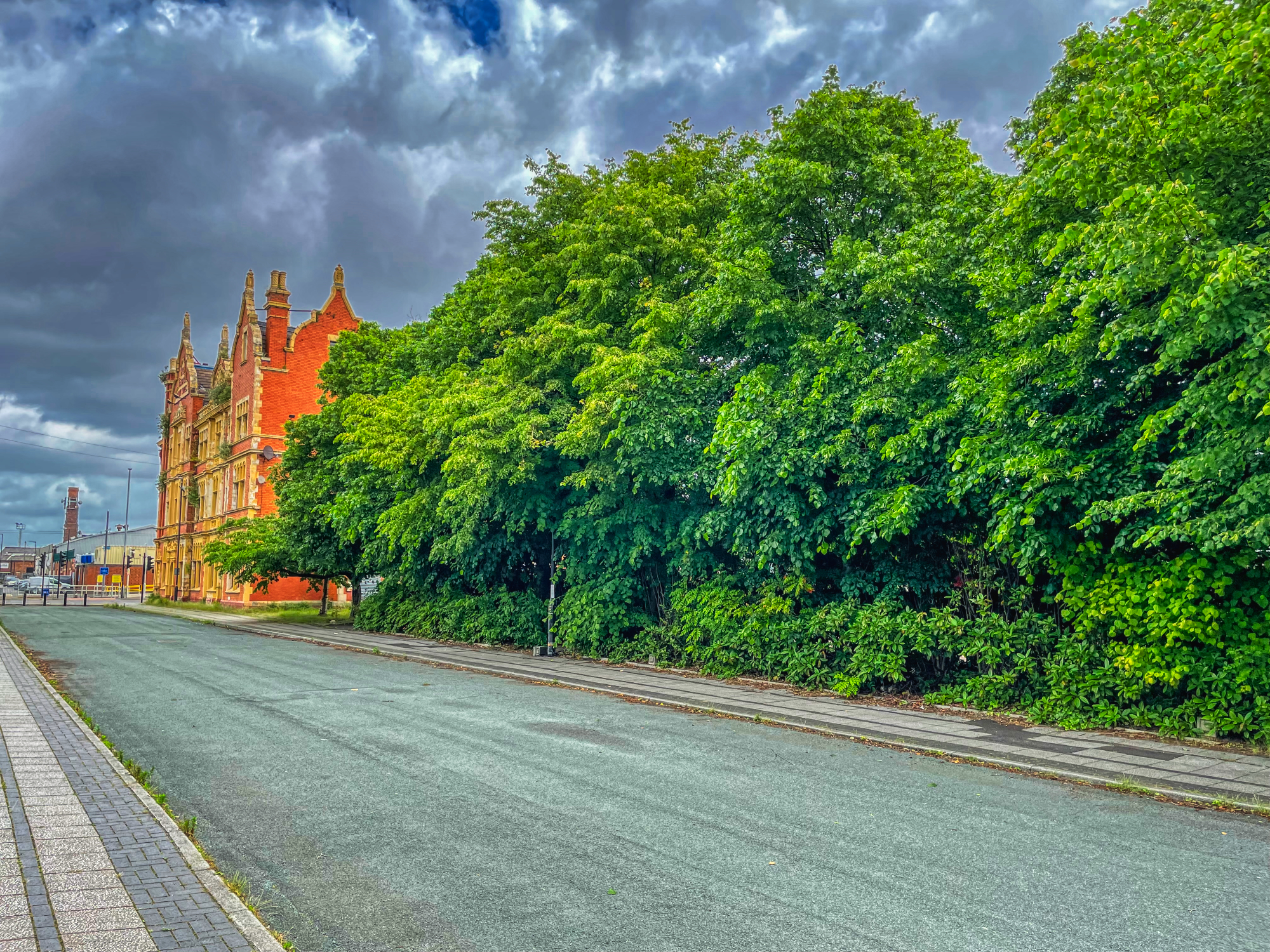 We bailed and probably shouldn't have. You never know what's in there until you climb over the fence.

The Sheep Church
This church was not on our agenda. That belonged to a burnt-out house that was heavily on the mend by the time we arrived.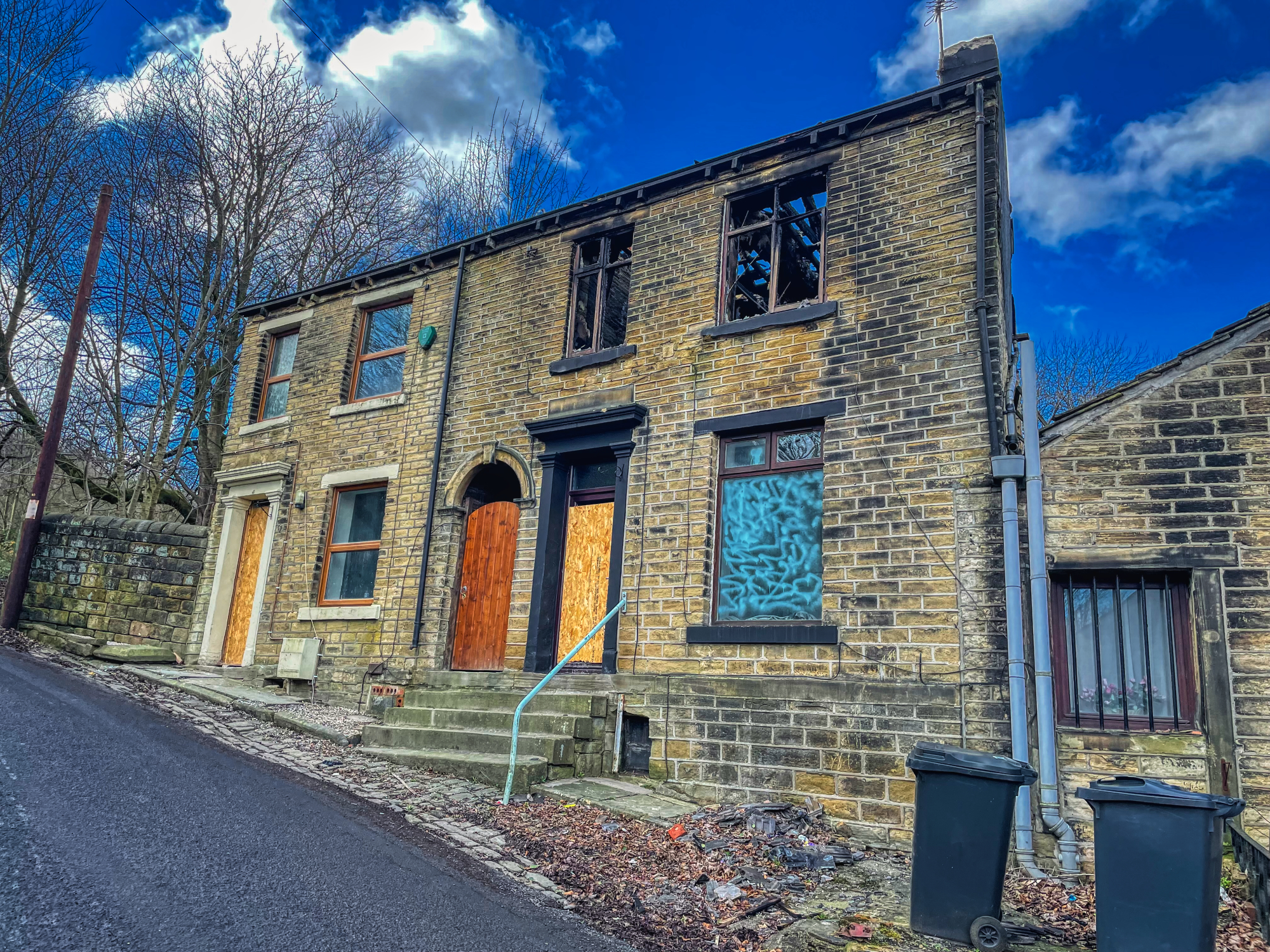 Double-glazed new windows said it all. Someone was doing a makeover and this was backed up by a builder around the back giving us funny looks.
…we do look rather shifty, it's to be expected…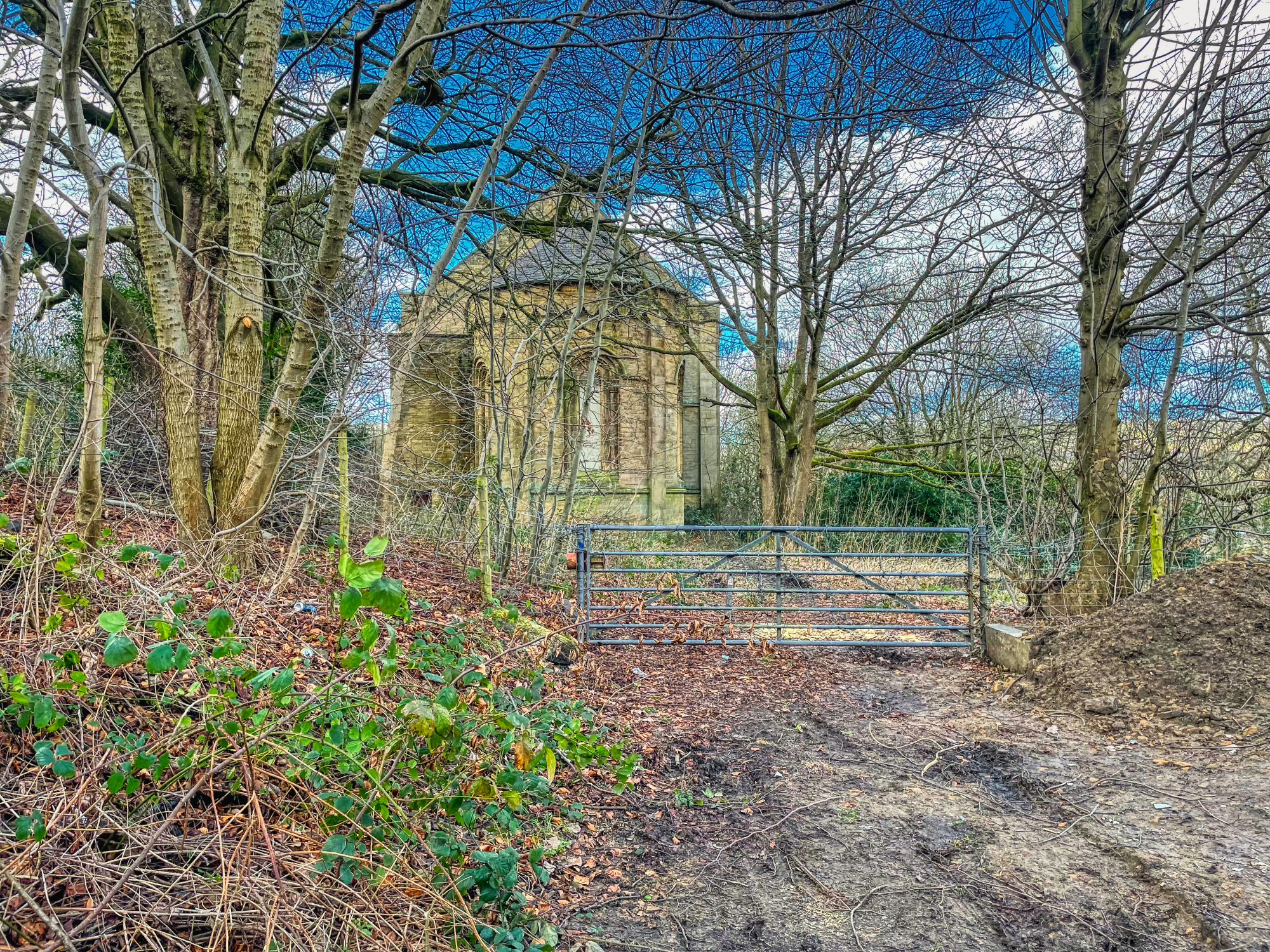 The church was next door to our original target so why not take a peek?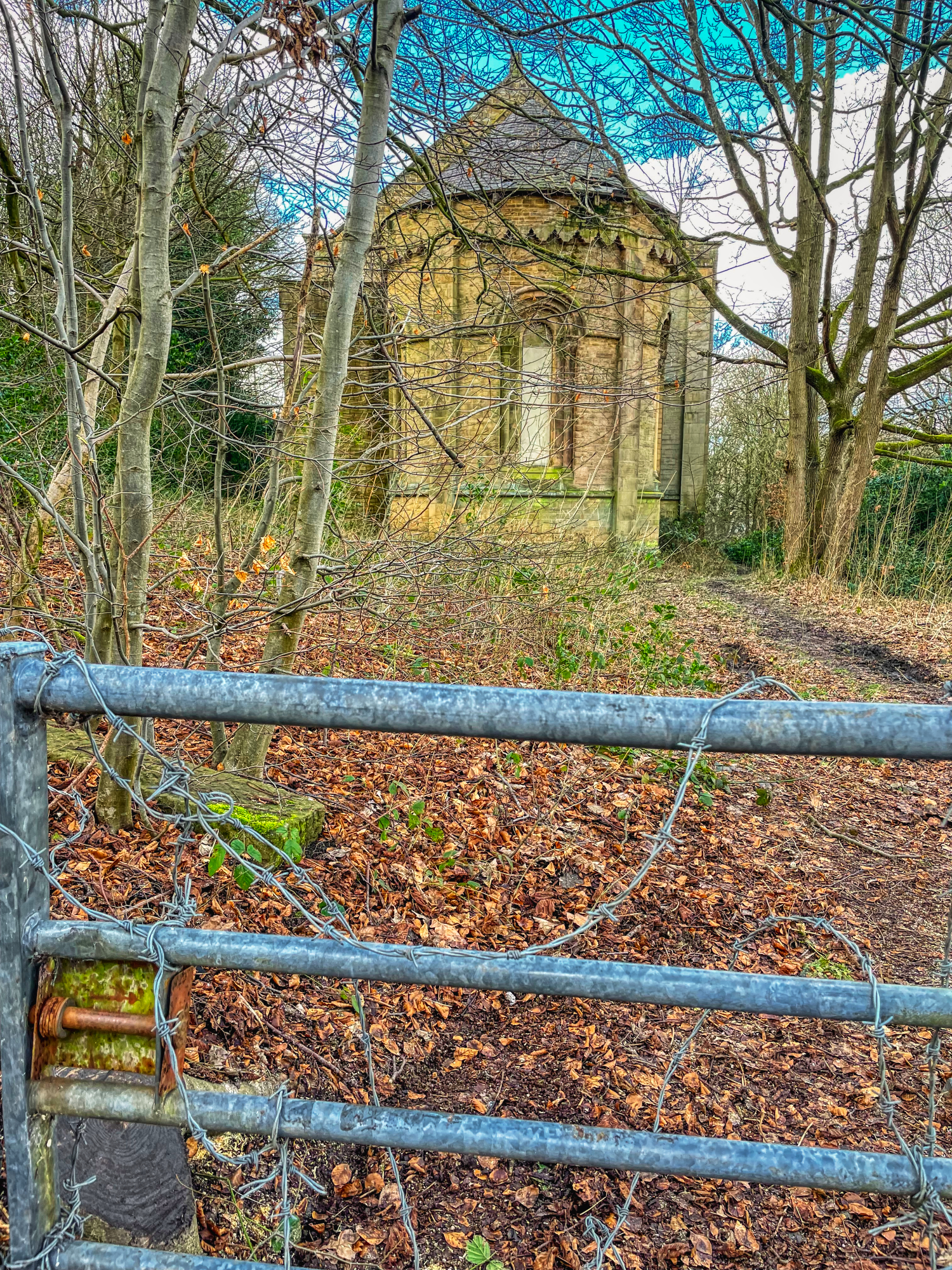 Over the gate, avoid the barbed wire, the usual crap.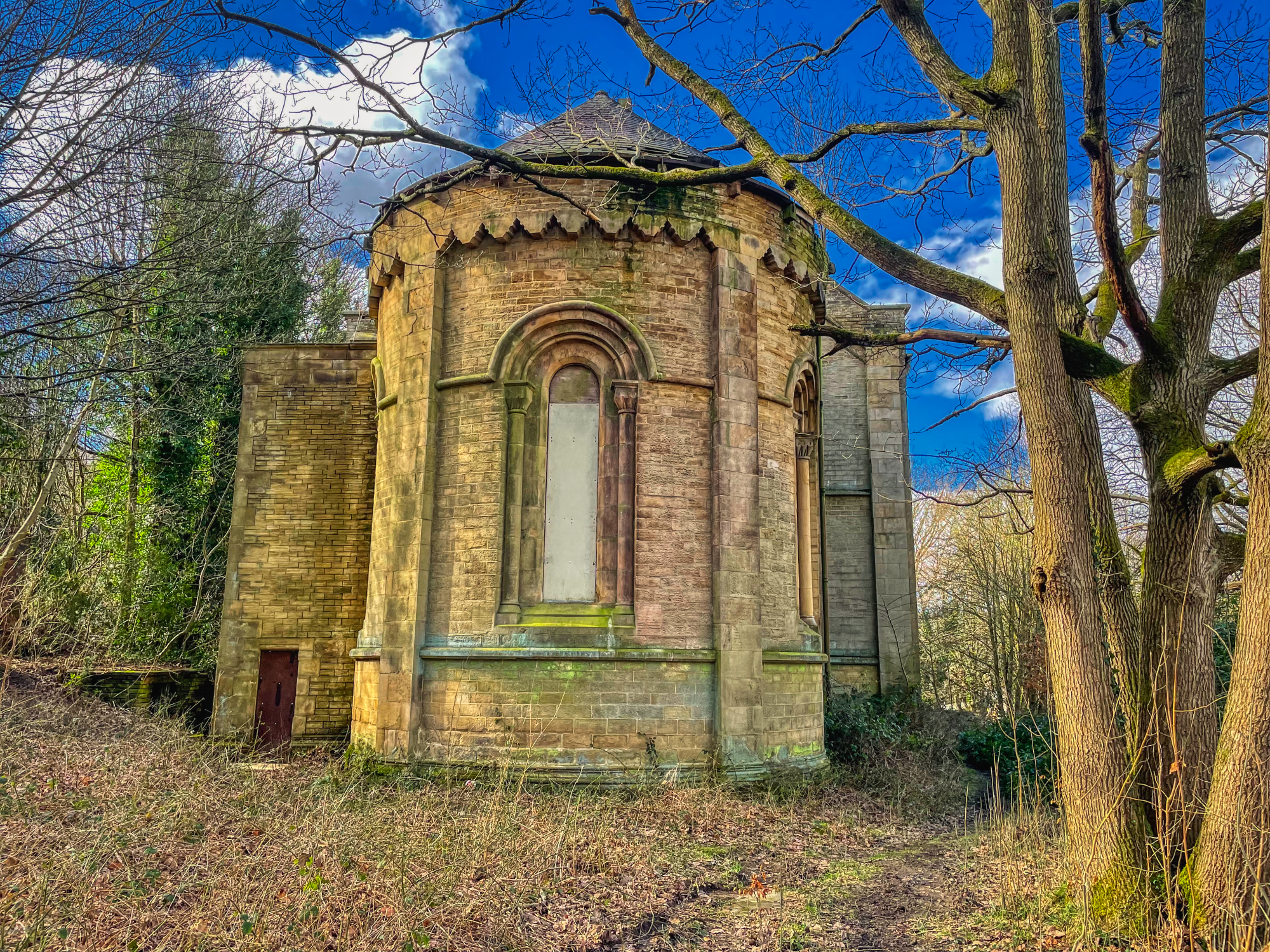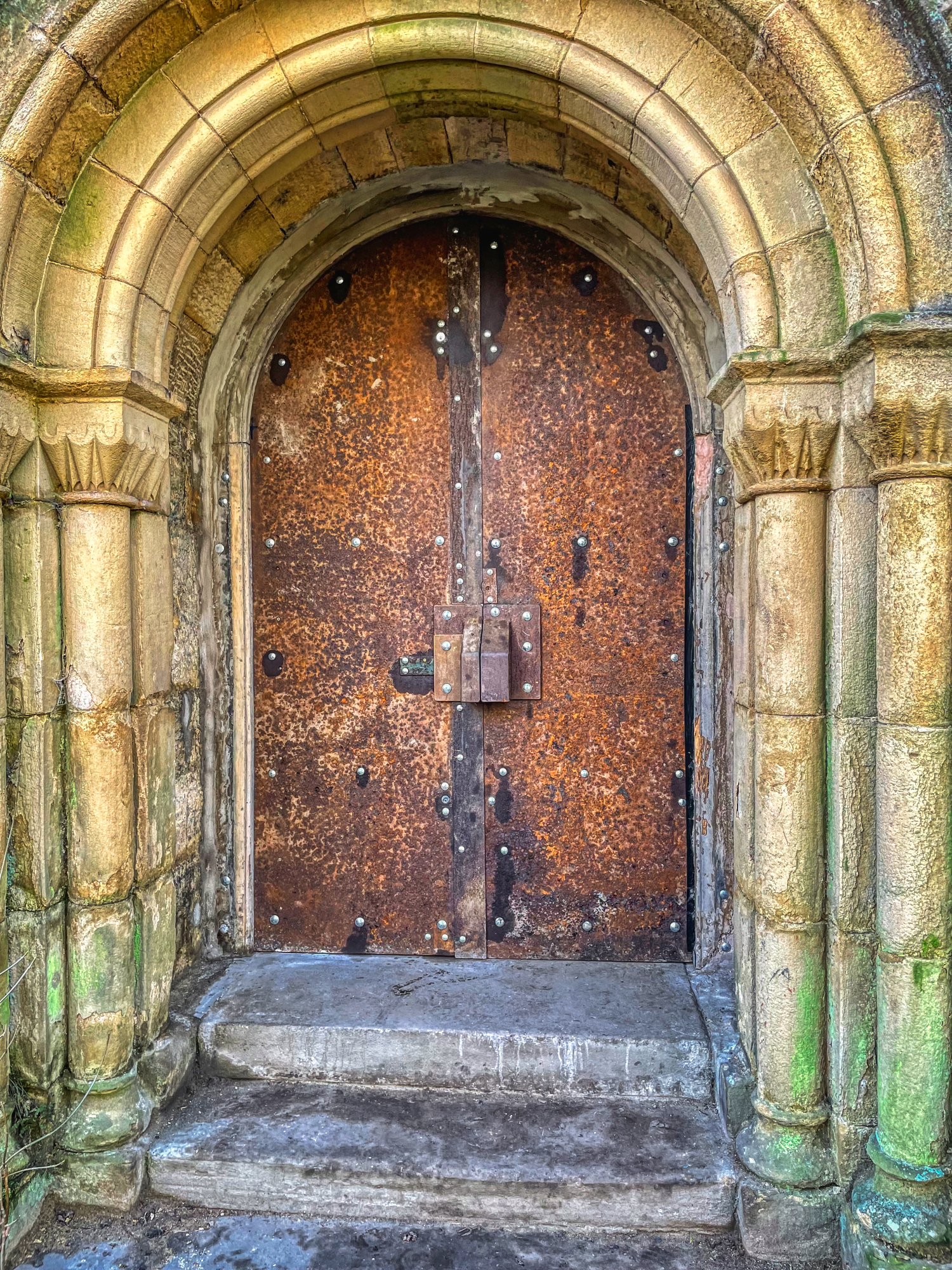 Wooden doors are not enough, iron here with plenty of rust.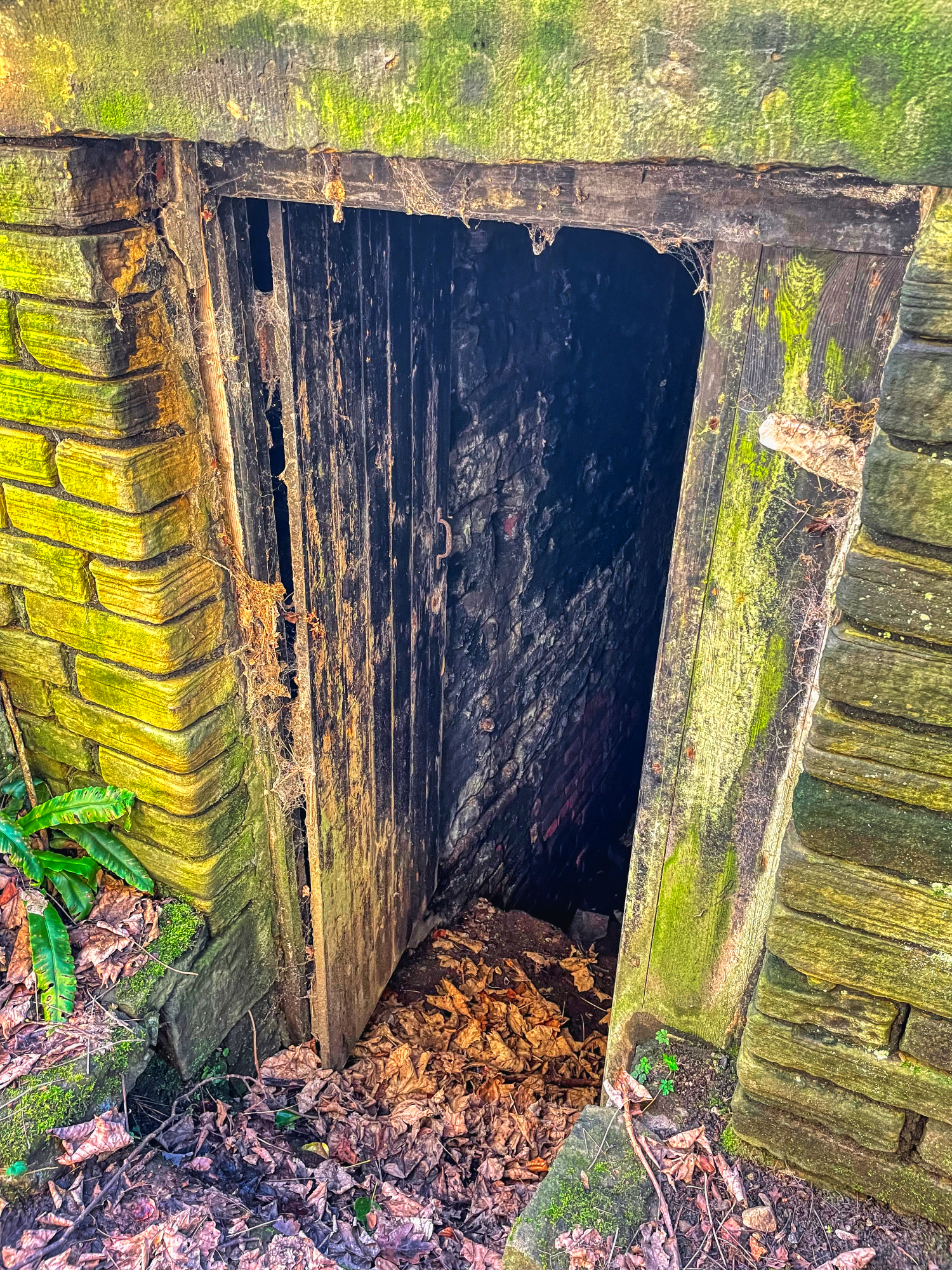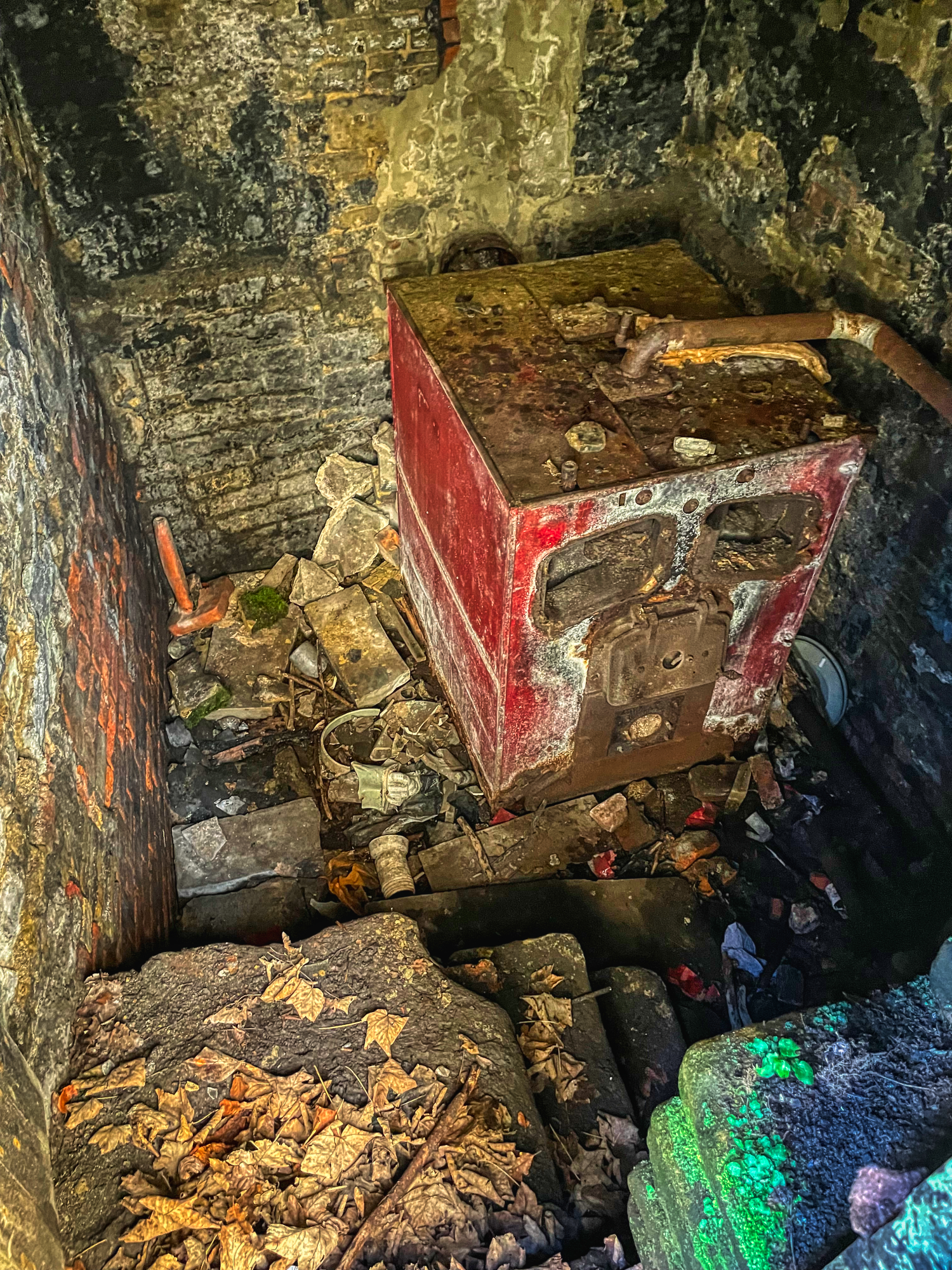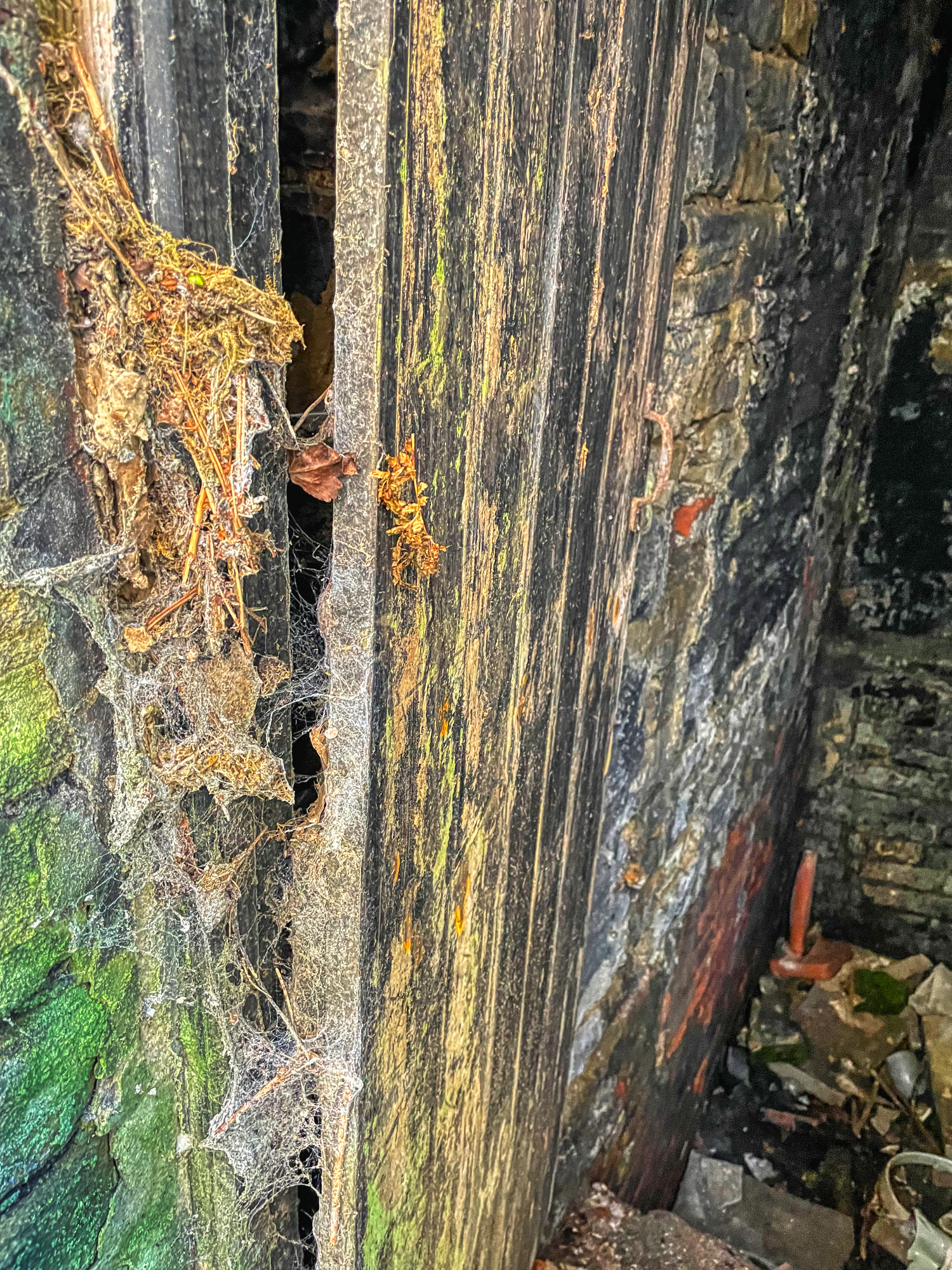 The door looked like it was going nowhere, and was; some old boiler room and little else. How long since anyone has been here?
We noticed the stone-etched sheep on the side of the building and wondered if they used to worship sheep in 'The Sheep Church'. Like devil-worshipers, I suppose there could be Sheep fans.
Could it be for anything else? The Sheep Church was firmly sealed up and we were out of luck.

Middleton Library
Was it a Library, once upon a time? It had that look of something from the 1950s, small and just big enough for the local village.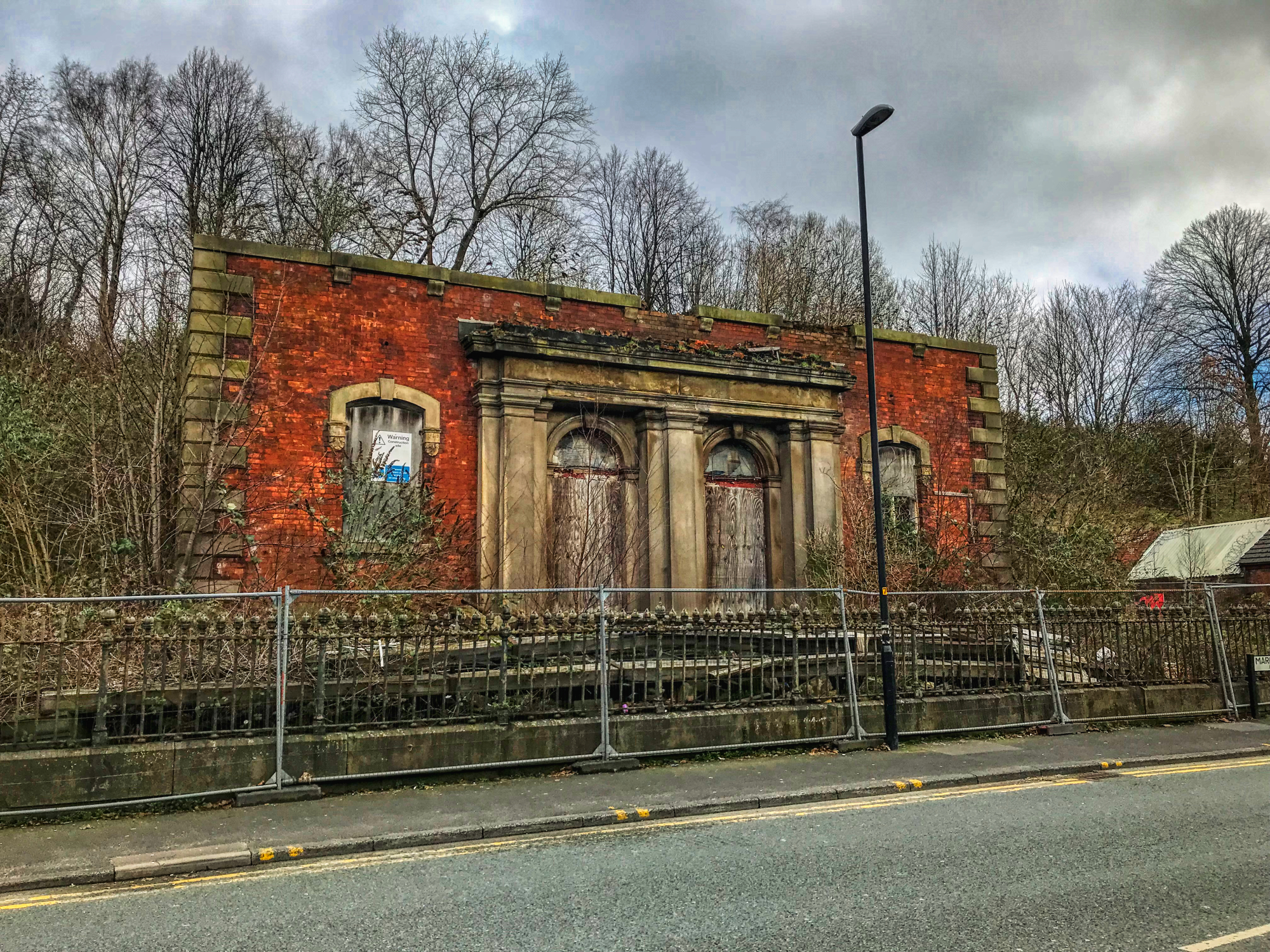 Middleton is a town now but likely was not 70 years ago.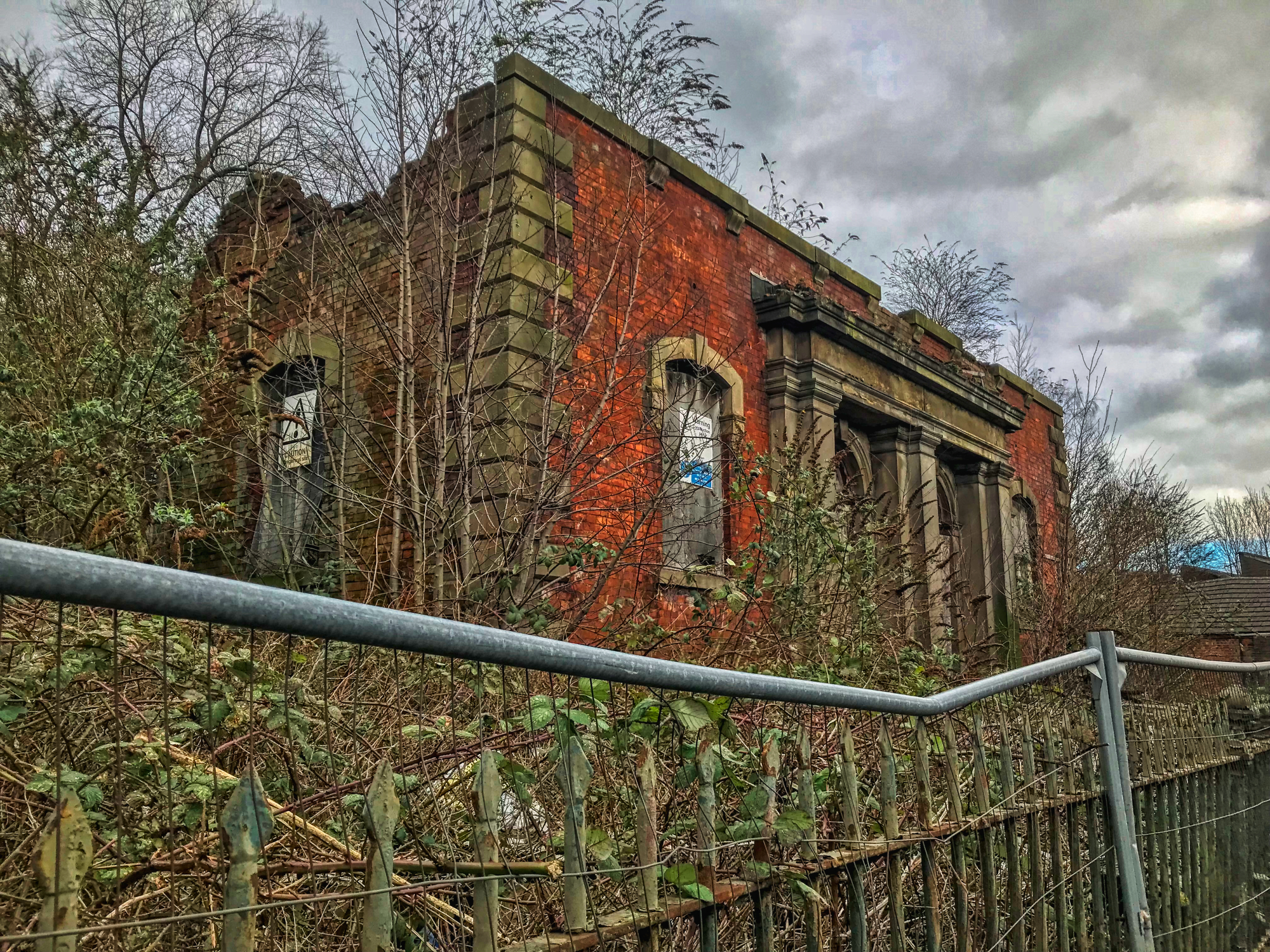 We gazed at the grounds, covered in brambles and it was January. What would it be like in mid-summer?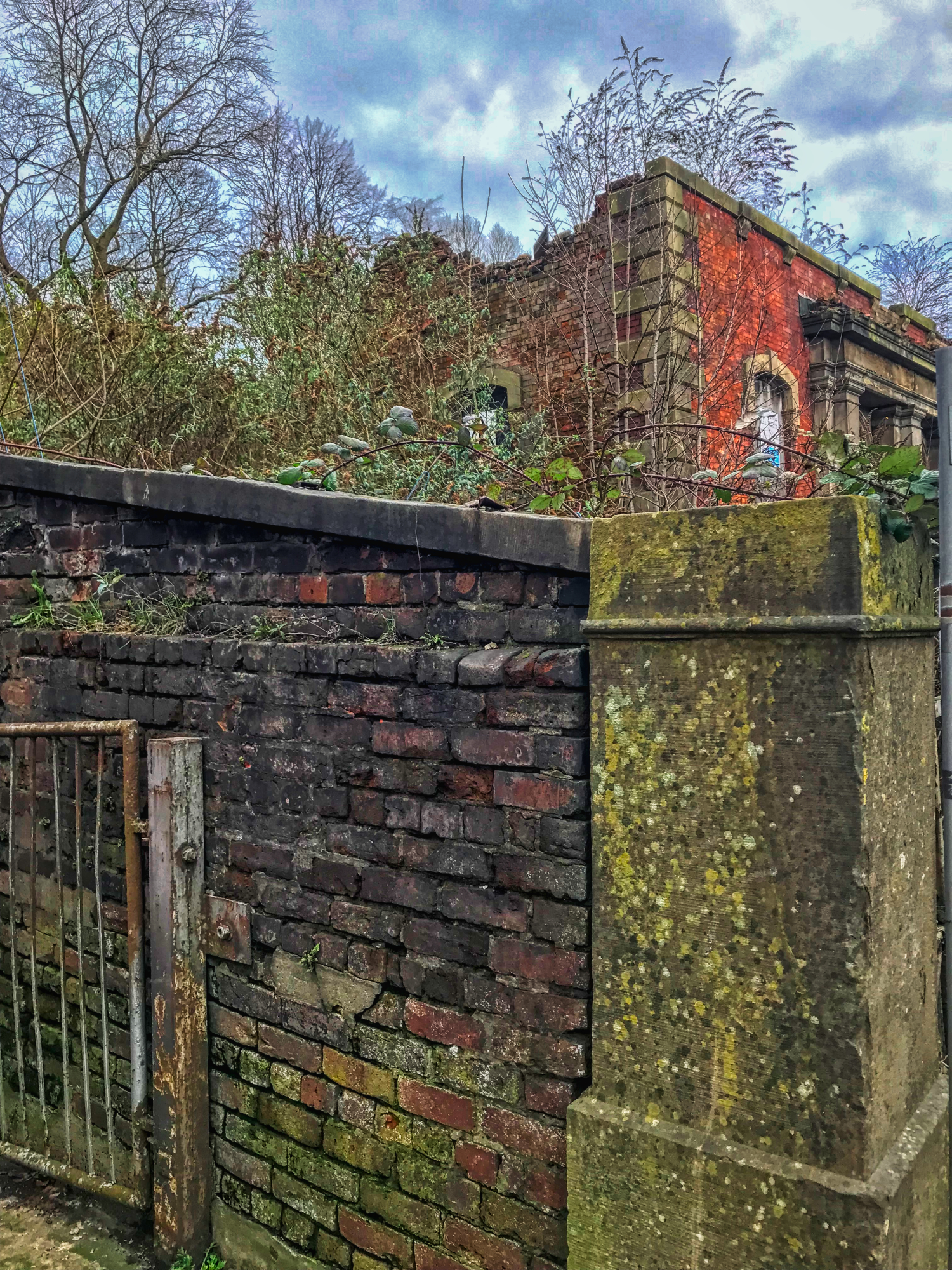 You likely couldn't even see it. Over the wall was an option but our target when reached looked so derp-stricken we could not muster our legs over it.
…'there is a certain point of extreme crapness where one does not go beyond'…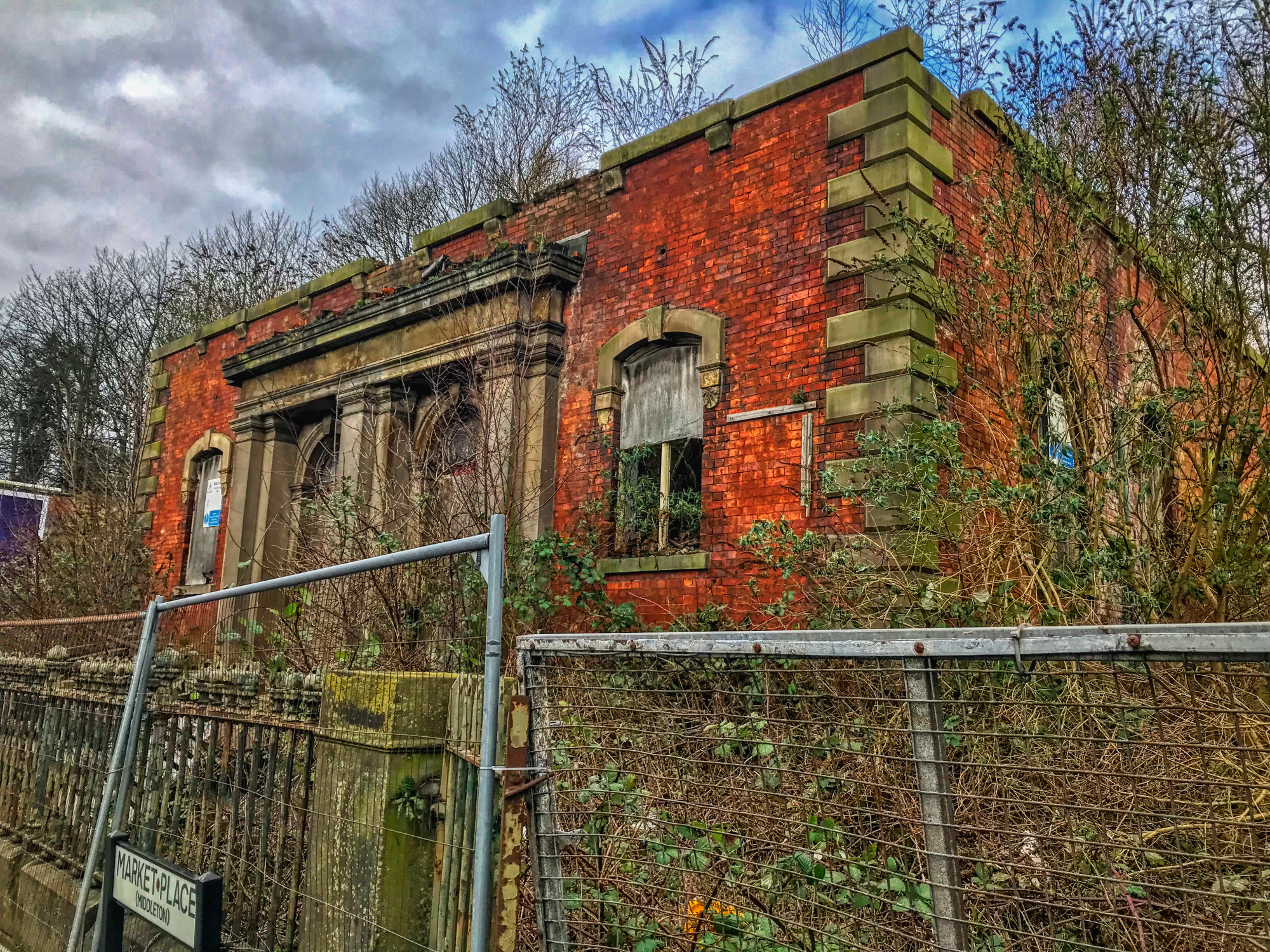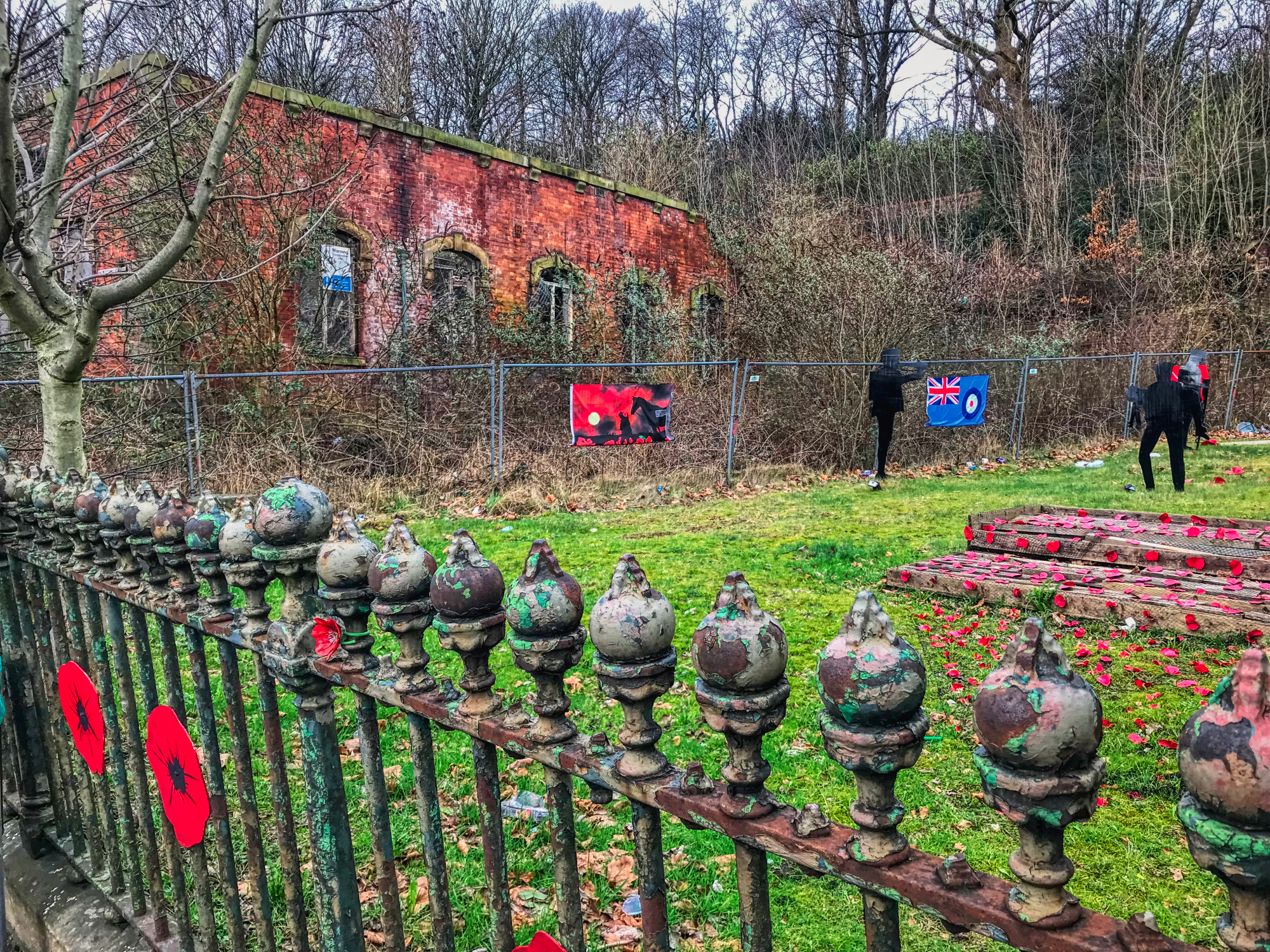 The other side of this 'Library' contained some kind of shooting range (even though guns are illegal here). The thick brambles once again were too much of a deterrent.

Grange Lido
This one can be found quite easily by googling 'Urbex' and 'Grange-Over-Sands'. This Cumbrian town sounds like it's straight from a Famous Five, Enid Blyton children's book.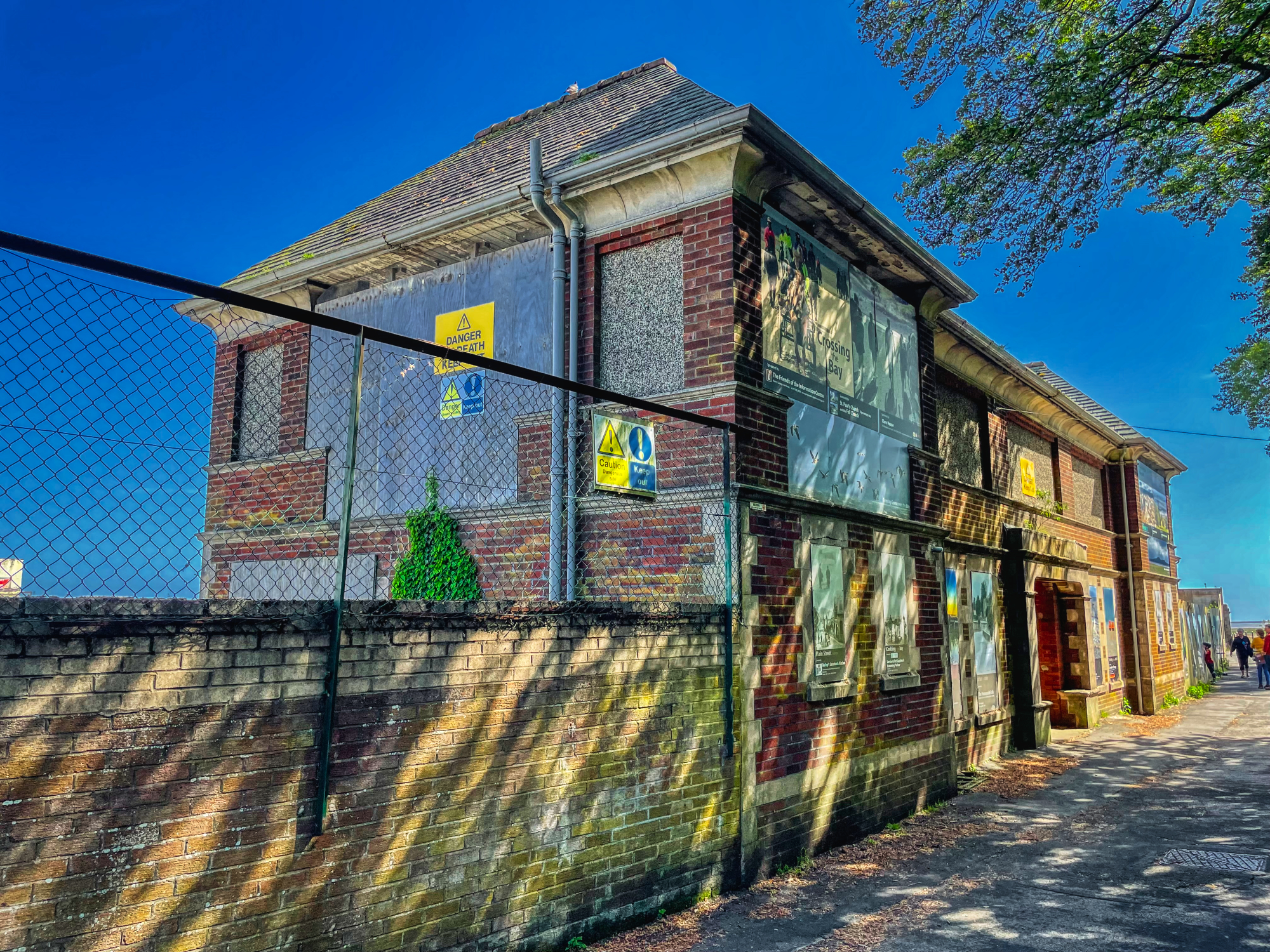 Where's Timmy the dog?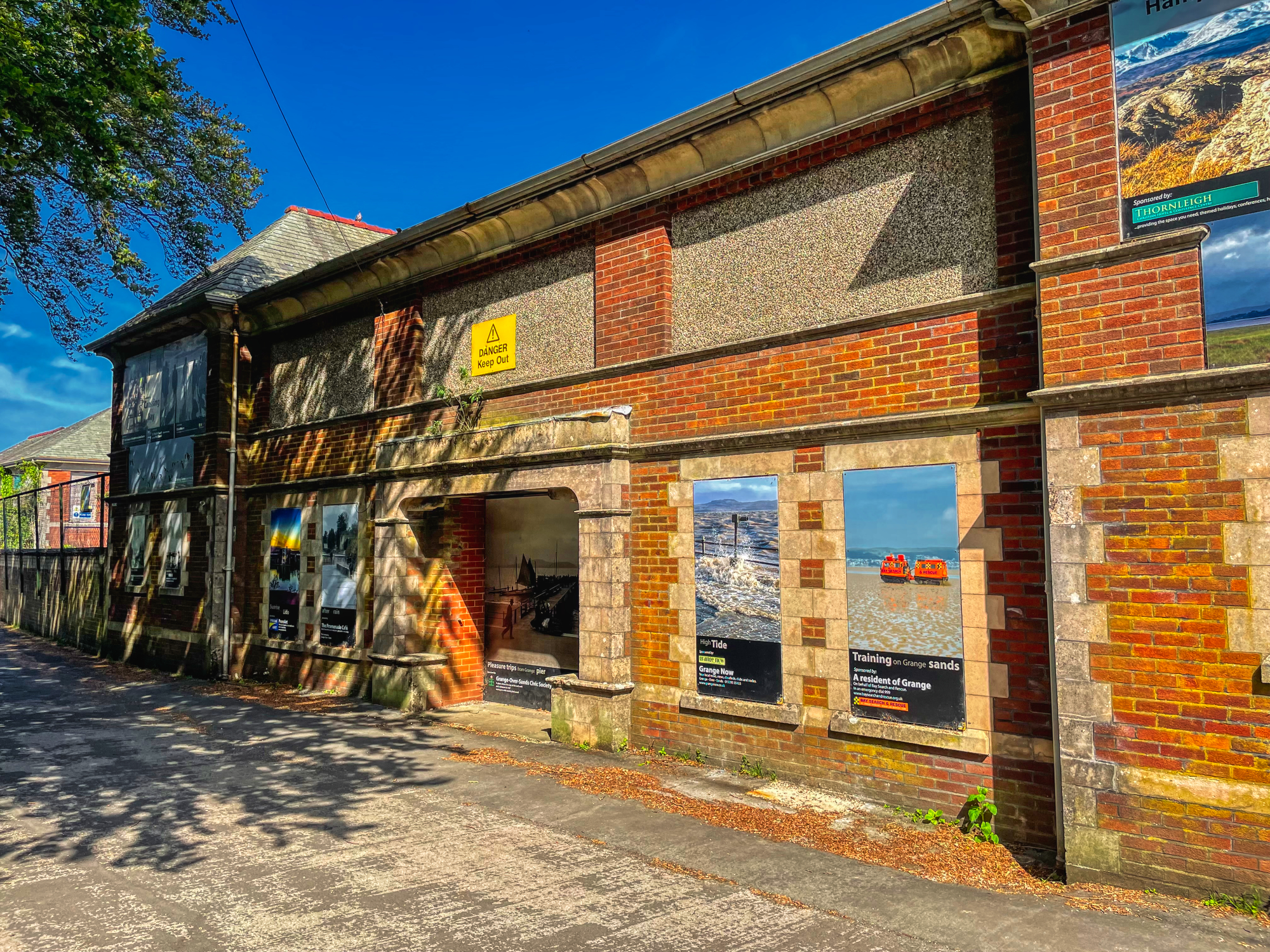 I happened to find myself needing to kill a few hours while @bingbabe was running around some Lake District lake in one of her trails runs.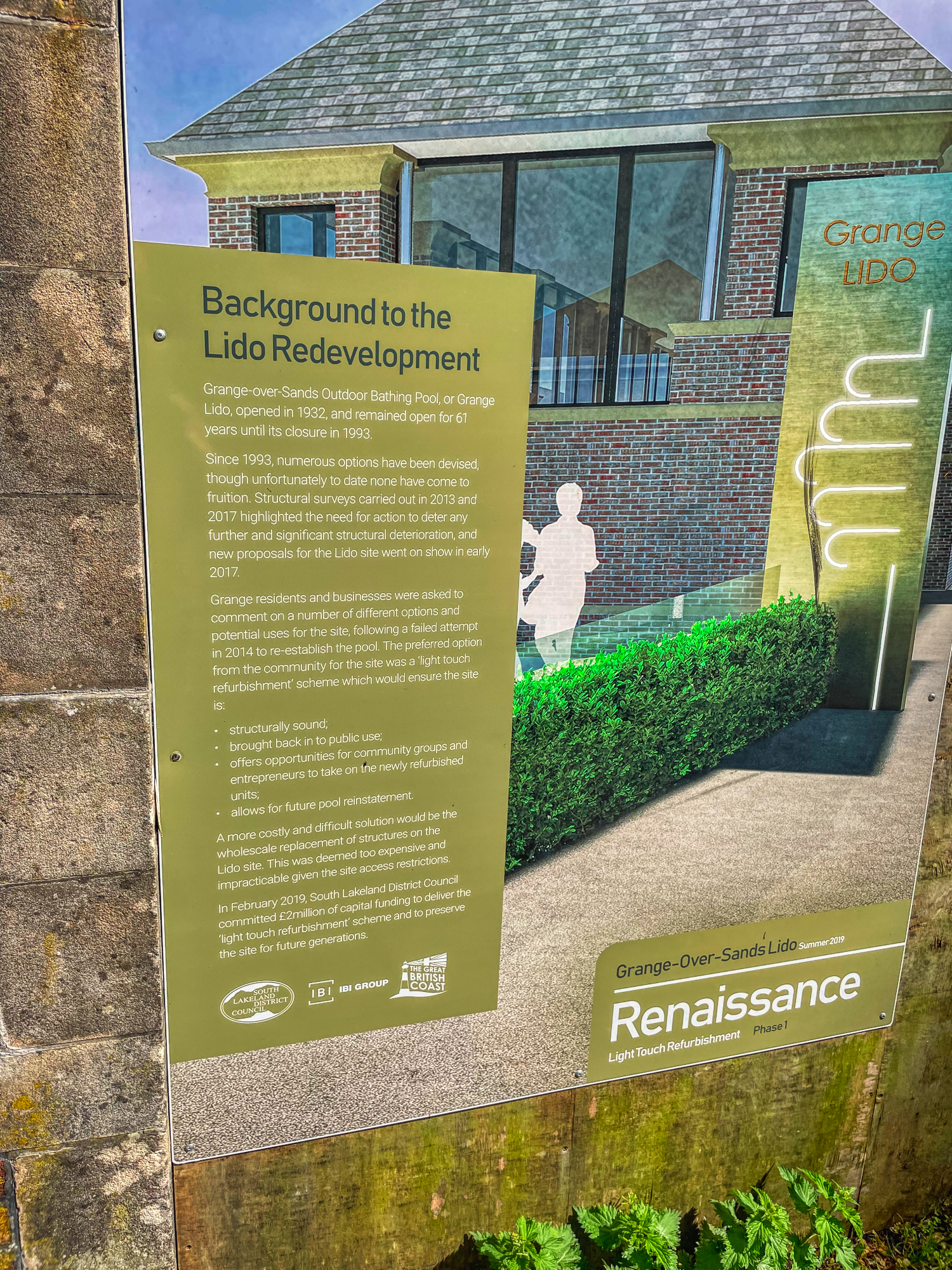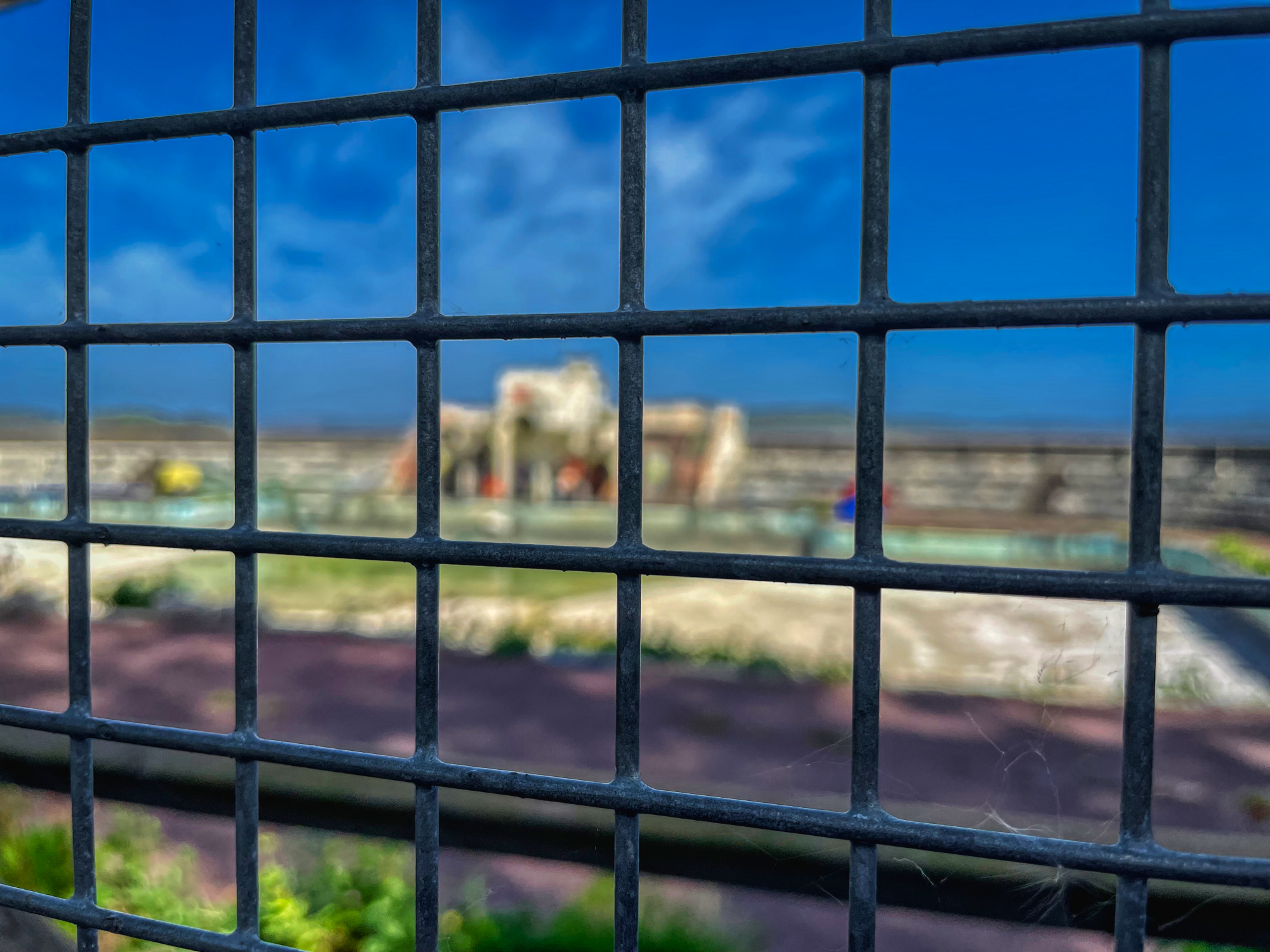 I had to have a look at the premier explore and was most disappointed with what I found.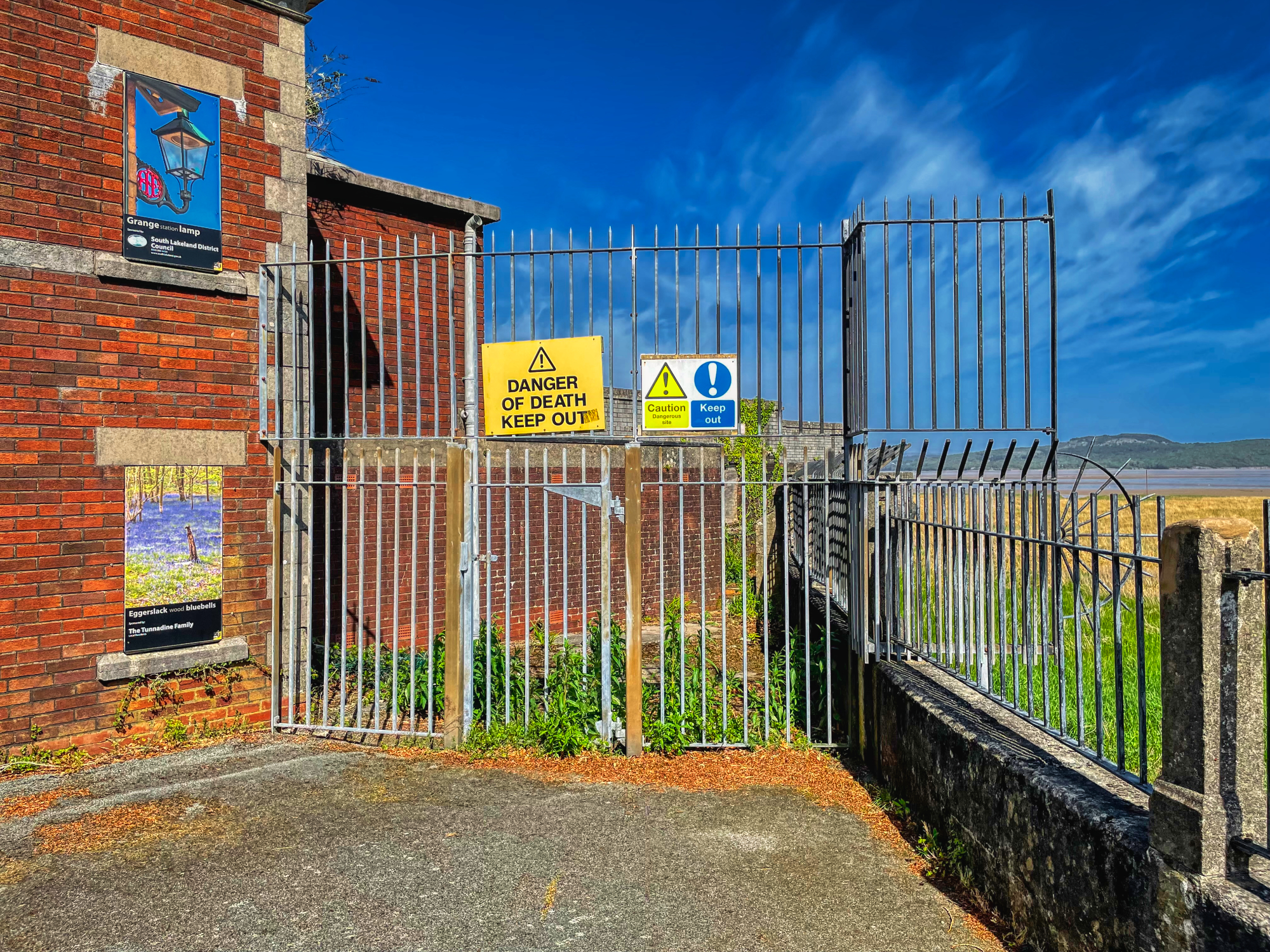 It was a sunny day with plenty of people milling about, many of them next to Grange Lido which is a local eyesore.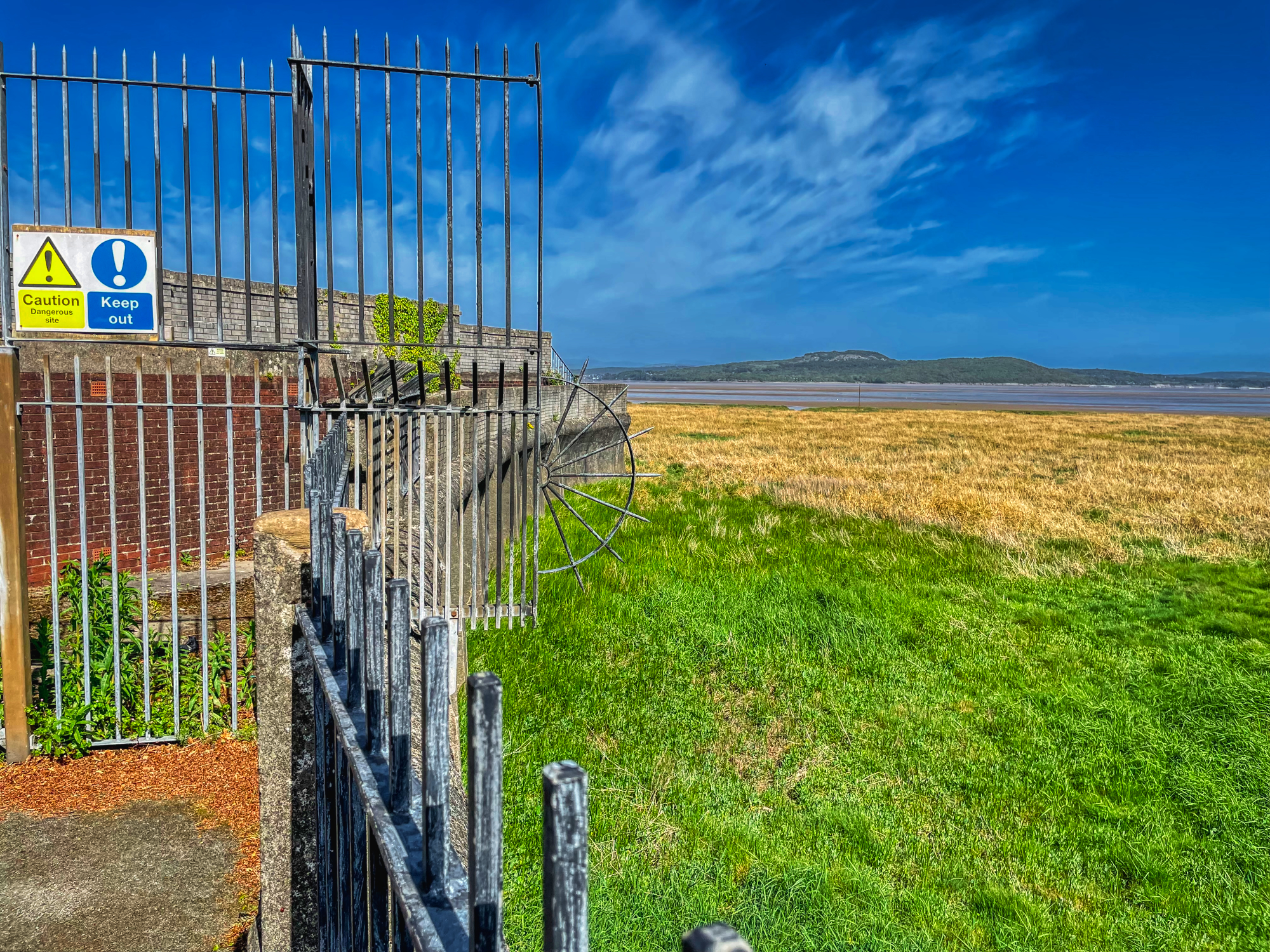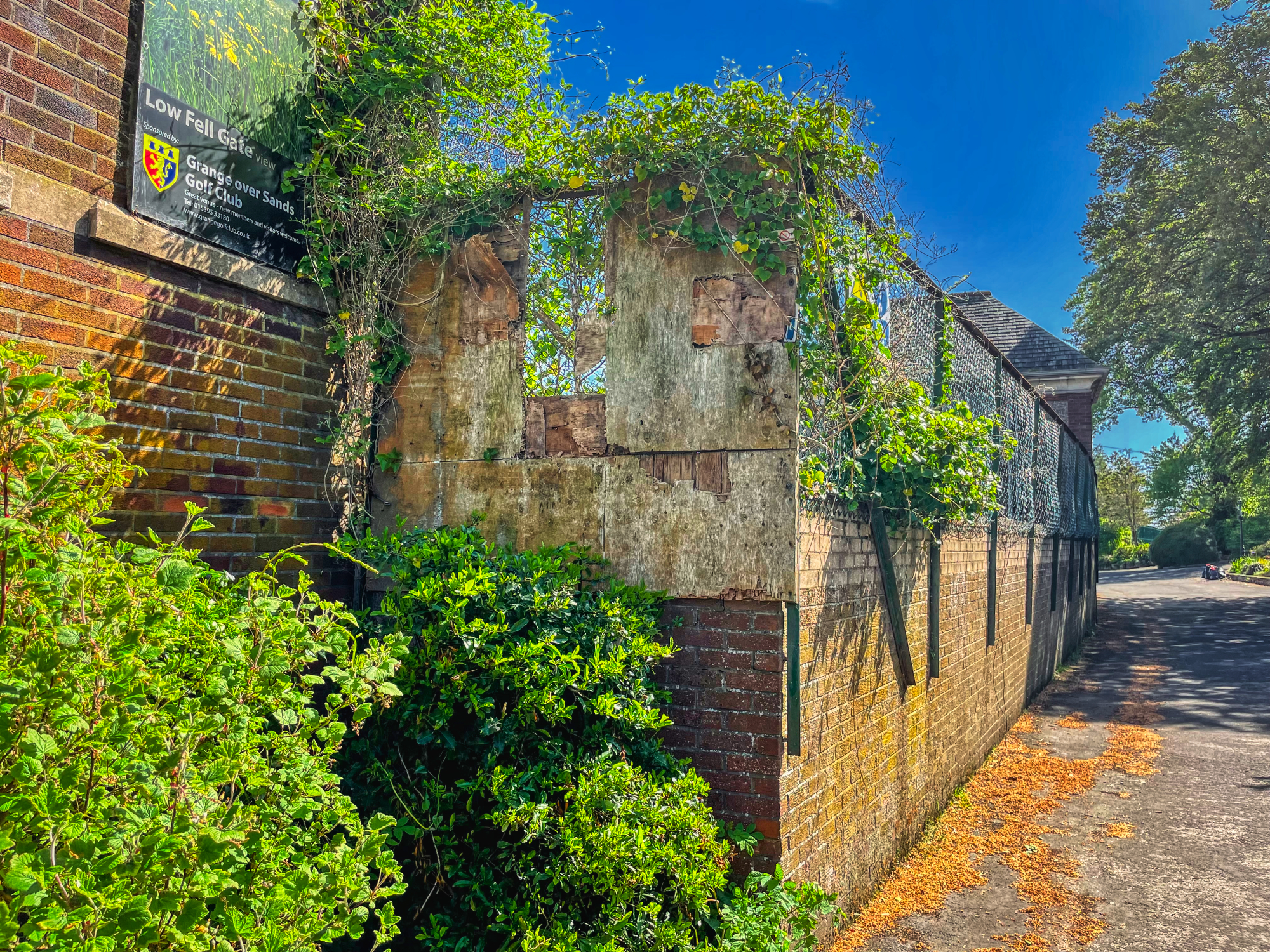 They have done quite well in sealing it up, though this weak spot could have been comprised easily if it wasn't for all the bloody people.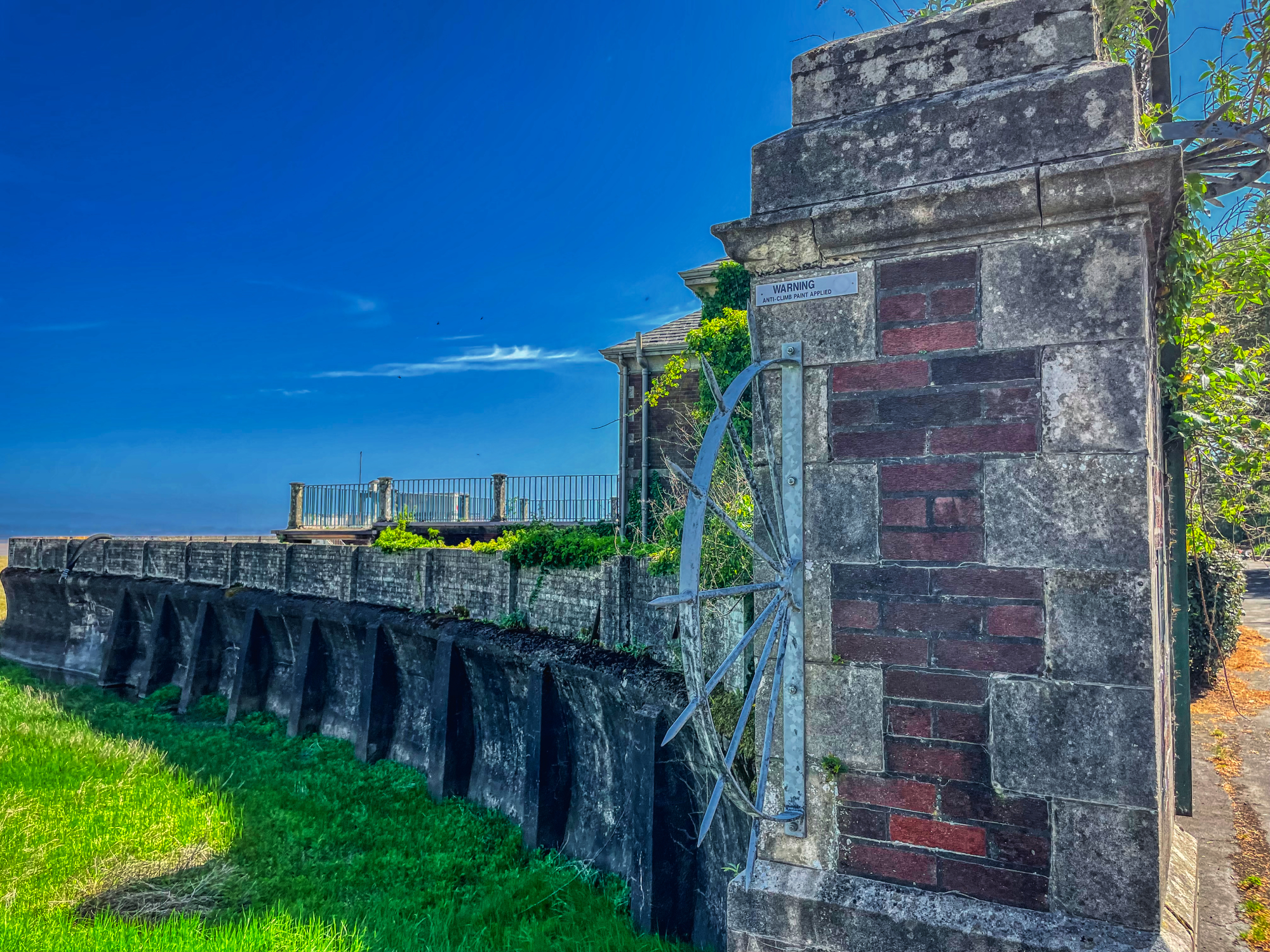 The edges had those spiky circles on with a nice drop into fast quicksand if you fucked up and missed your footing.
Don't be fooled, it may look lovely but within seconds Sand Wurms will eat you alive down there.
I decided to give it a miss.

Do you like posting your Urbex content and photography for FREE on Facebook and YouTube? I like to get some form of reward for my work and every time I create I do just that. Take a look at The Urbex Community on HIVE.
If you want to keep creating for FREE then ignore what you are reading. If you want to be like me and gain something other than BUGGER ALL for your work then click here and learn about posting on the HIVE blockchain.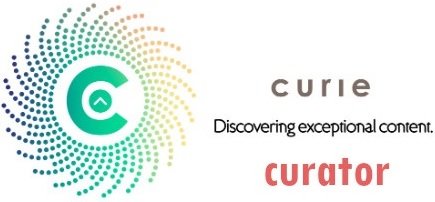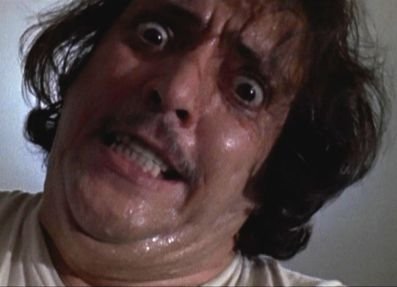 If you found this article so invigorating that you are now a positively googly-eyed, drooling lunatic with dripping saliva or even if you liked it just a bit, then please upvote, comment, rehive, engage me or all of these things.
---
---