Tales of the Urban Explorer: Darnall Central Garage
I was expecting little of 'Darnall Central Garage'. It looked small, overgrown, wrecked, and was once a tyre centre.
At least we can walk in, there's little to stop us, I was thinking while half jumping over the wayward ripped-down fencing blowing around in the wind.
While this company comes up plenty when searched for, finding details on their closure date or why remains a little mysterious that is besides several derogatory and scathing comments on a site I found:
'Please walk away. These people have a bad reputation.'

'DO NOT GO THERE!!!!!! I bought a car from them last Sept, by Dec it was scrapped, I went back to them no less than 5 times during the 1 month warranty, no odometer reading, tyres going flat every day, handbrake not holding on hills, temperature gauge not working, engine management light kept coming on, and to top it all the head gasket went, I'd give it a wide berth if i were you.'

'I got a 02 Vauxhall Astra, had it only 3 months, a right bag of rubbish from day one, never again would I go there. I ended up with only £70 scrap after head gasket went...the last of many problems.'
Source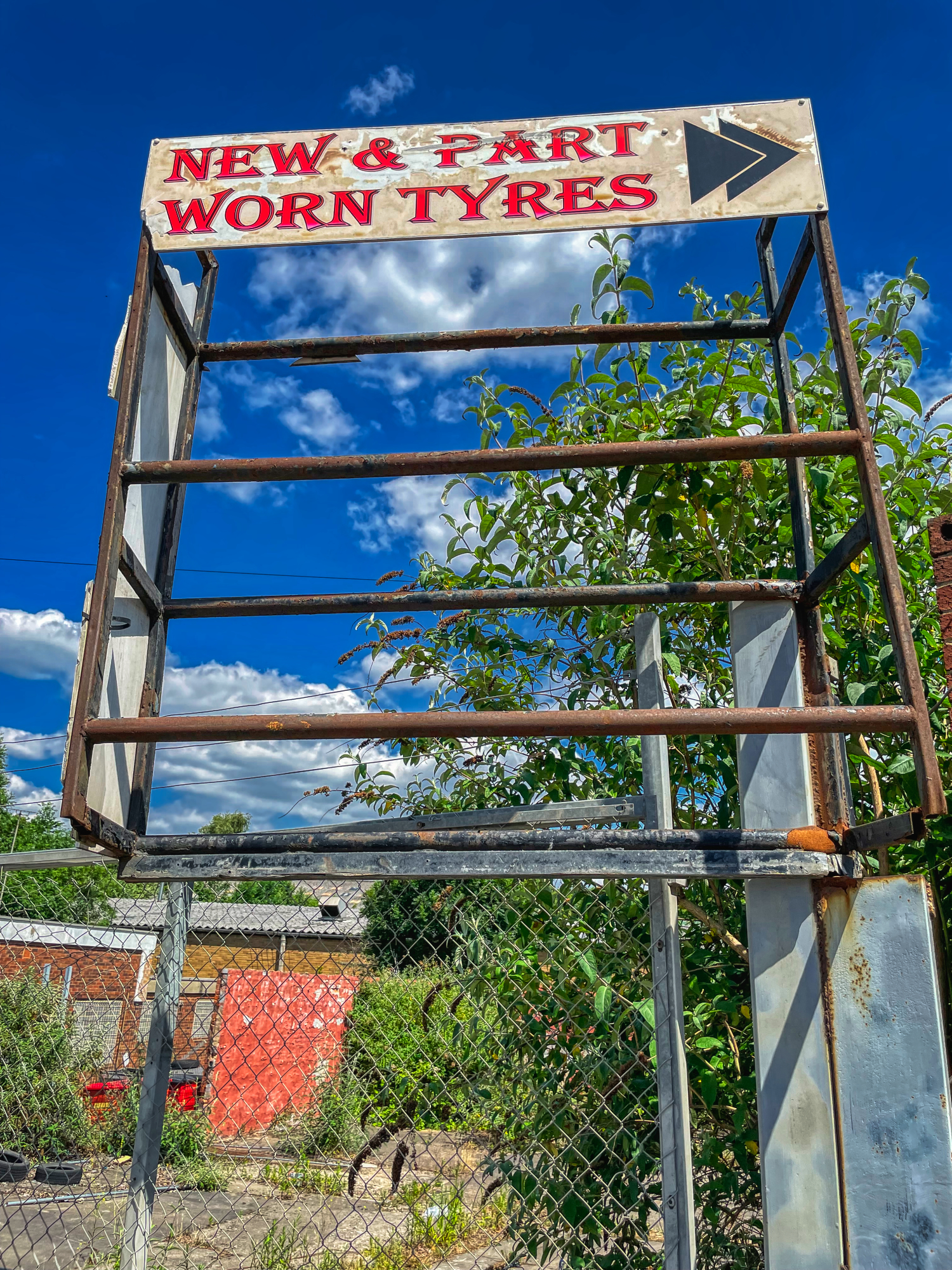 Could it be that 'Darnall Central Garage' closed down due to numerous slanderous bad reviews and whose claim to fame was one of dodgy head gaskets?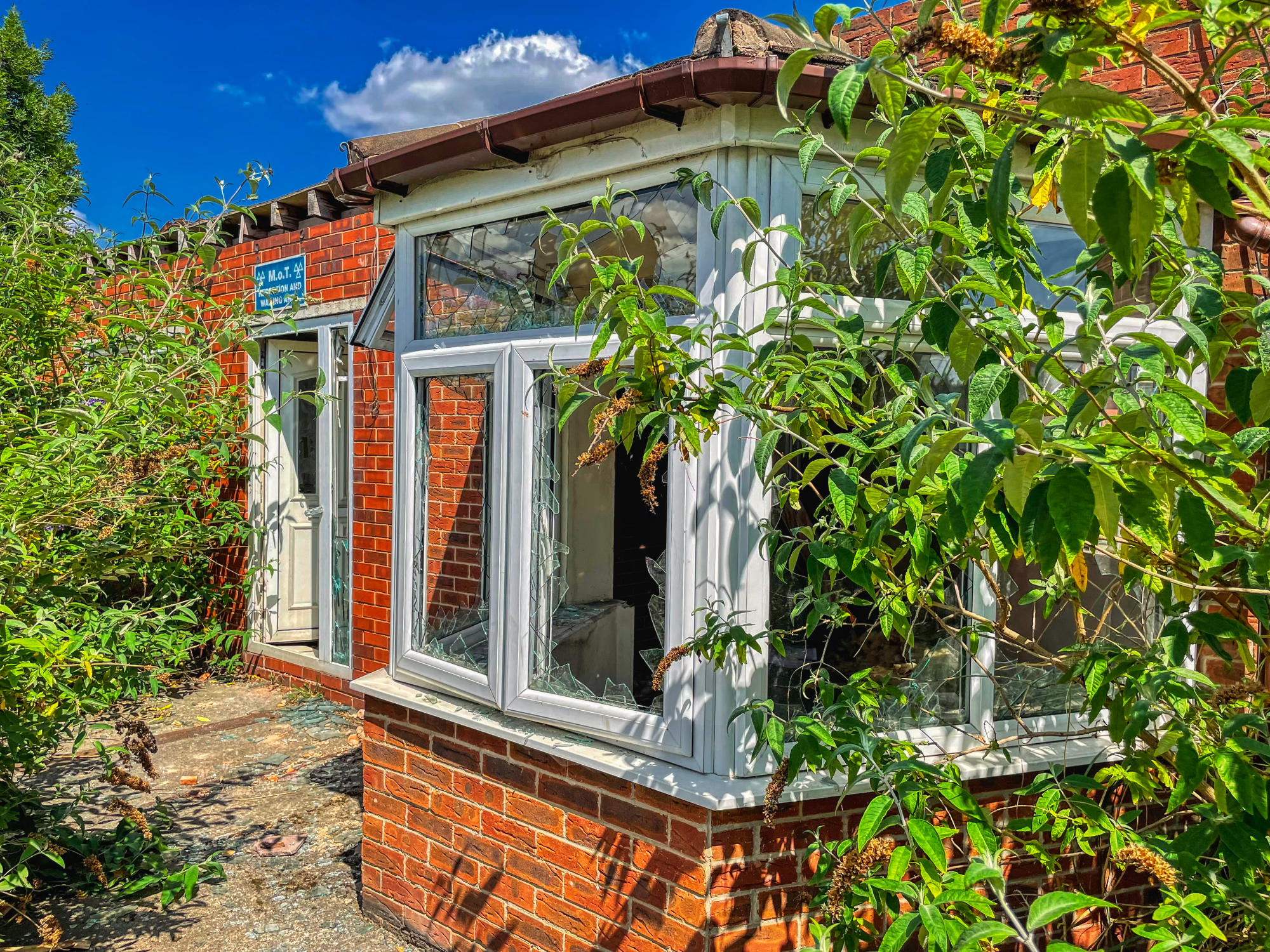 We headed in the direction of what looked like a broken-down office, past the smashed windows, and through the wide-open door. At least they do welcome their customers.
There was little need to 'knock' on the window, as it was already open.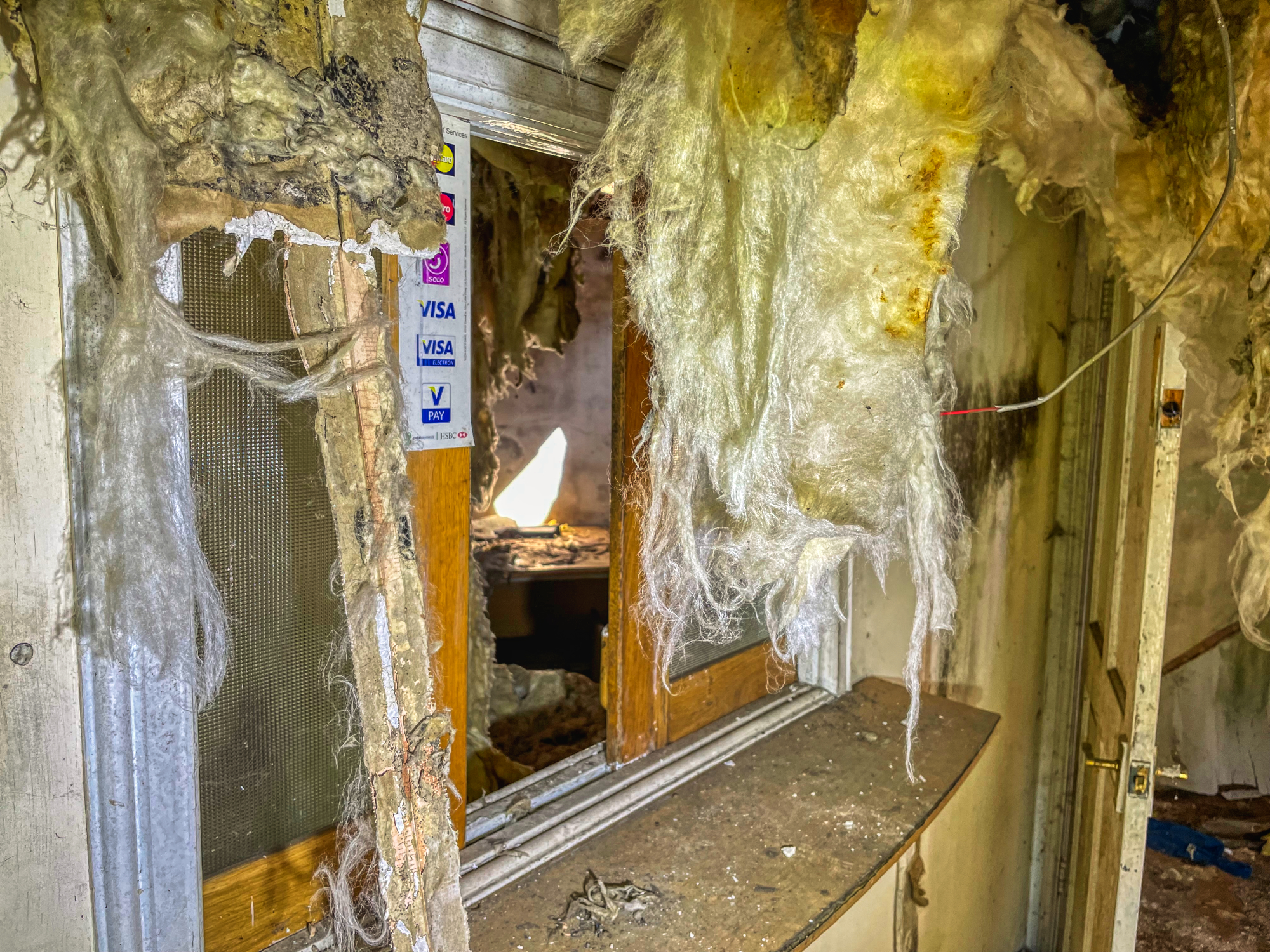 Copious amounts of hanging loft insulation rolls were ready to meet us disguising sharp metal dangling poles ready to rip off the odd ear lobe for the unlucky passer-by.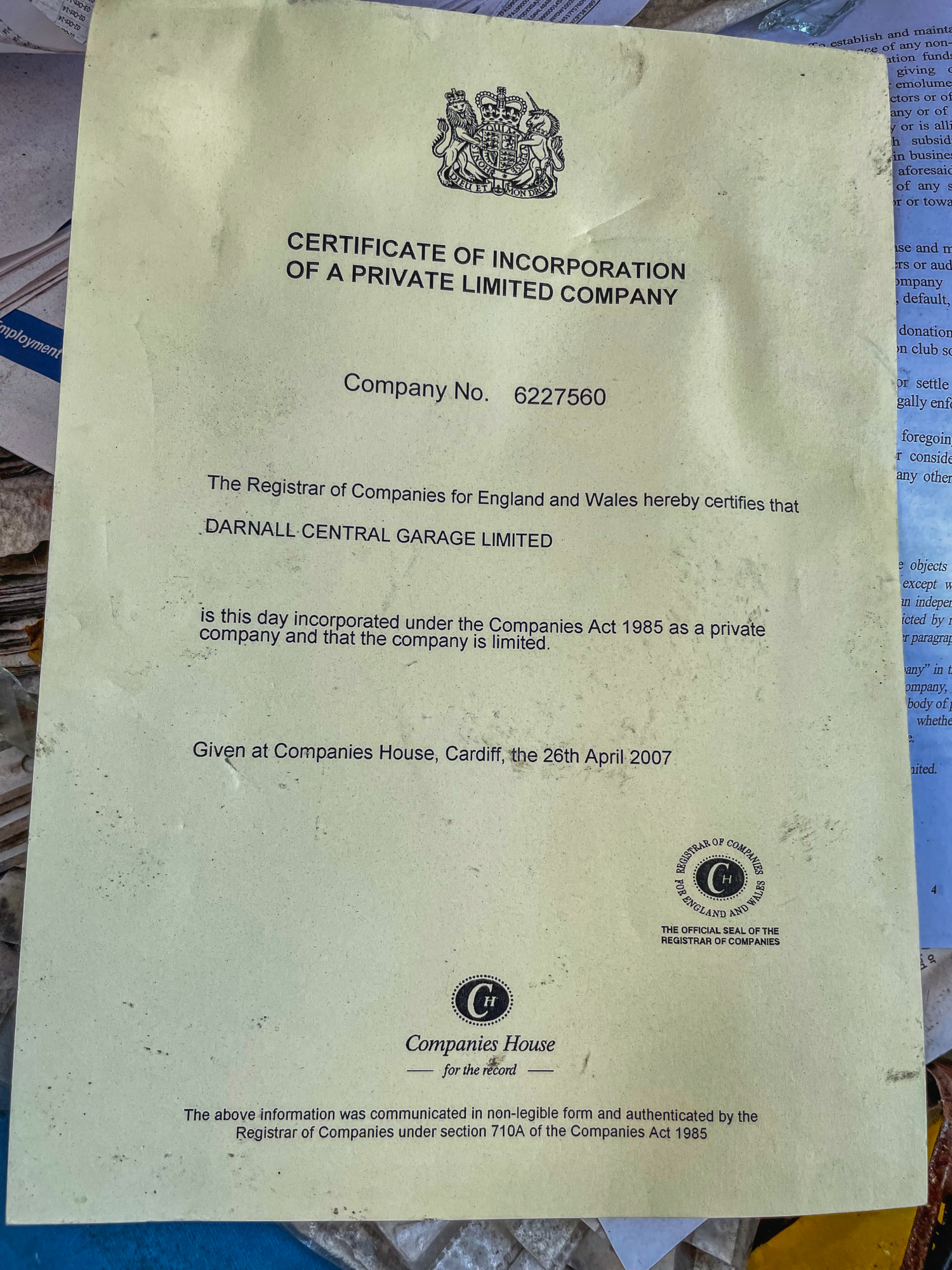 Why do they leave things like this hanging about? The company was formed in 2007 and was dissolved in 2011 (I looked). I guess a business in 'Remoulds' is not so profitable?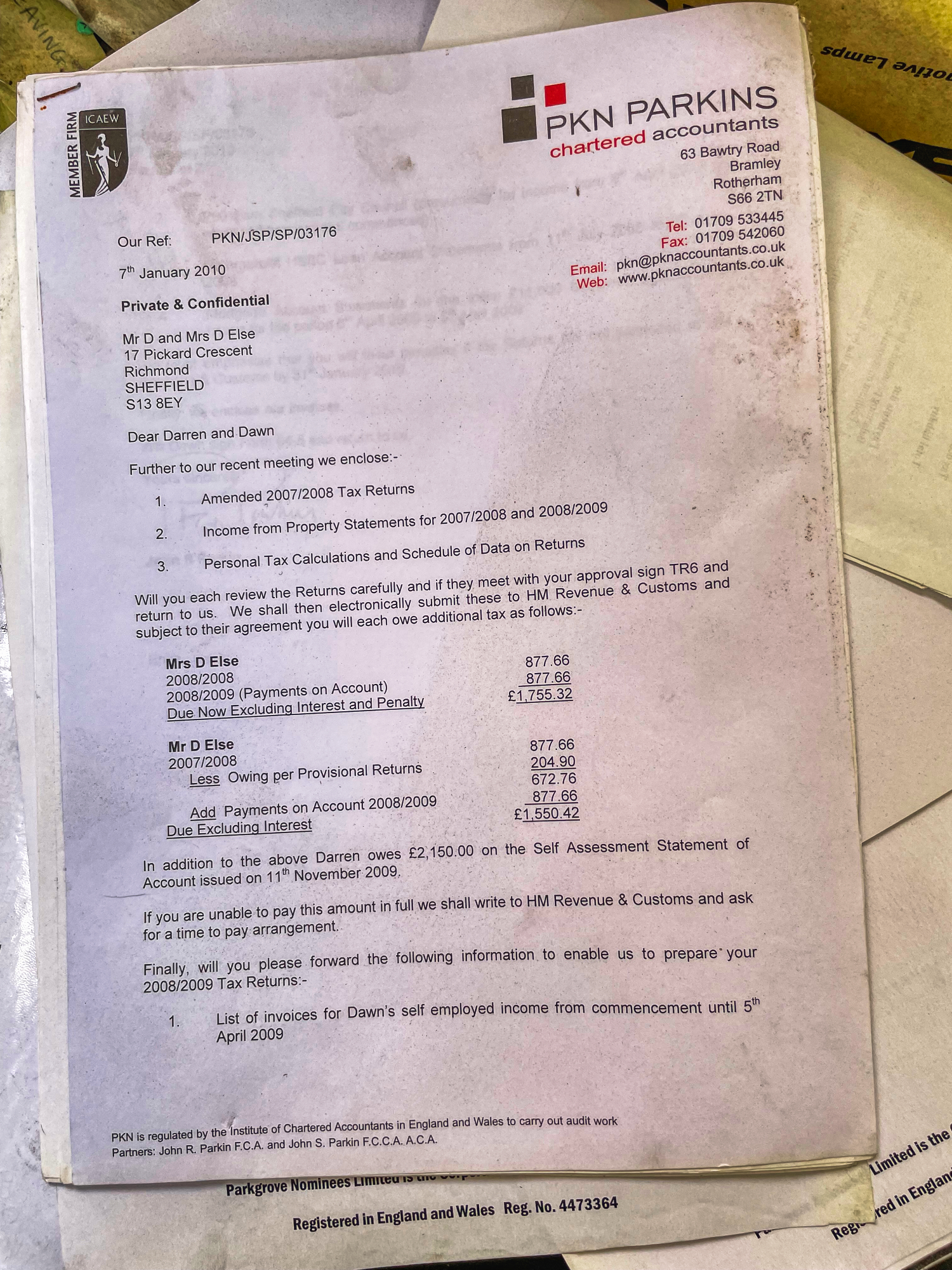 Mr. and Mrs. Else seem to be owing money in their very first year. There's no escaping 'Hector the Taxman'.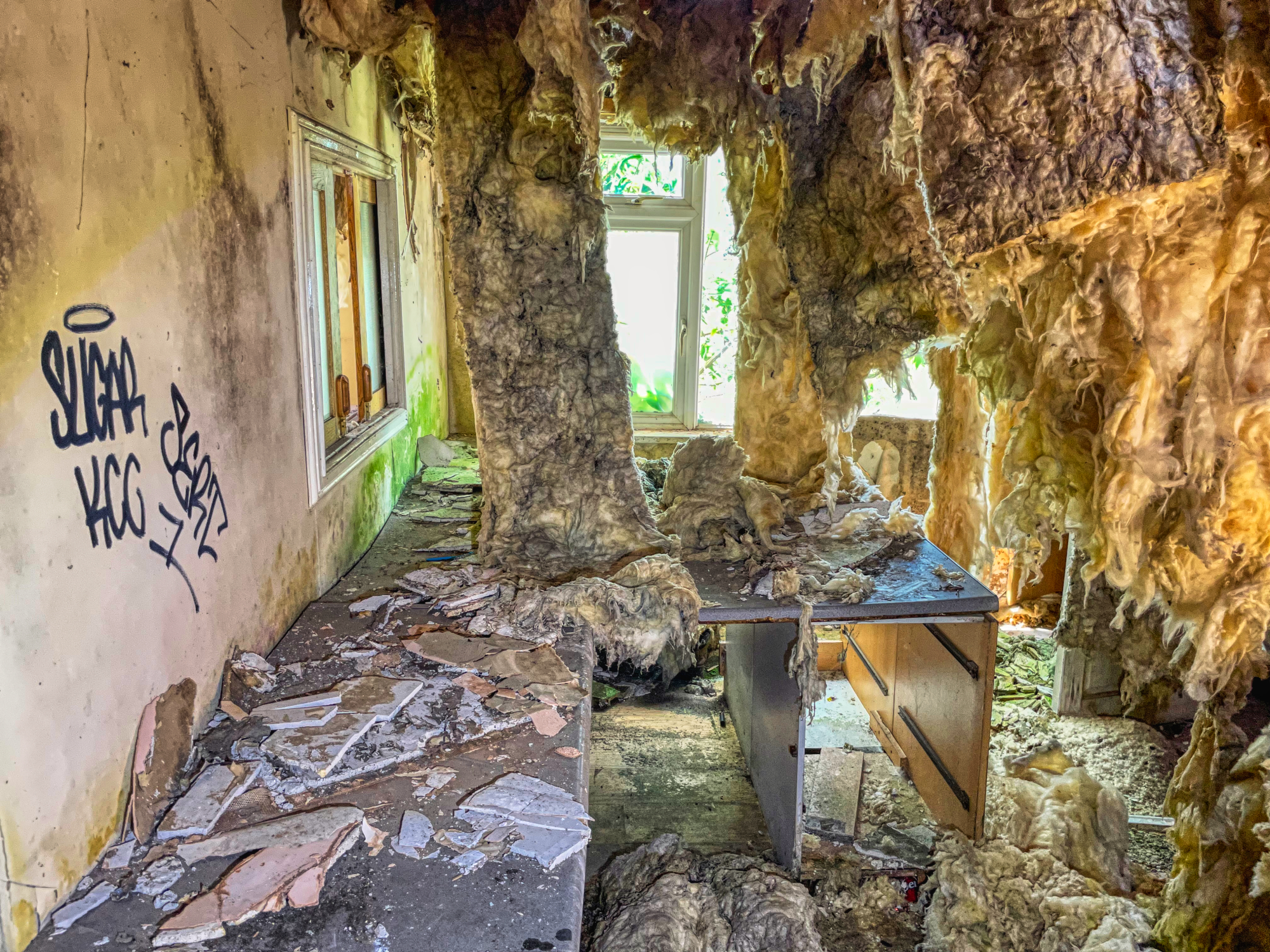 The office was incredibly small, and while sufficiently modern looking with nice double-glazed windows, incredibly wrecked.
Those stairs leading up to the open air are a wonderful idea in mid-summer. Imagine taking a break from the tedium of the office, ignoring calls about bust head gaskets for a while, and lying on the roof gaining some rays.
Come winter when it's snowing, pissing down, and hail-stoning, adding a roof door could well be a bright idea but when the budget is tight some things do need to wait.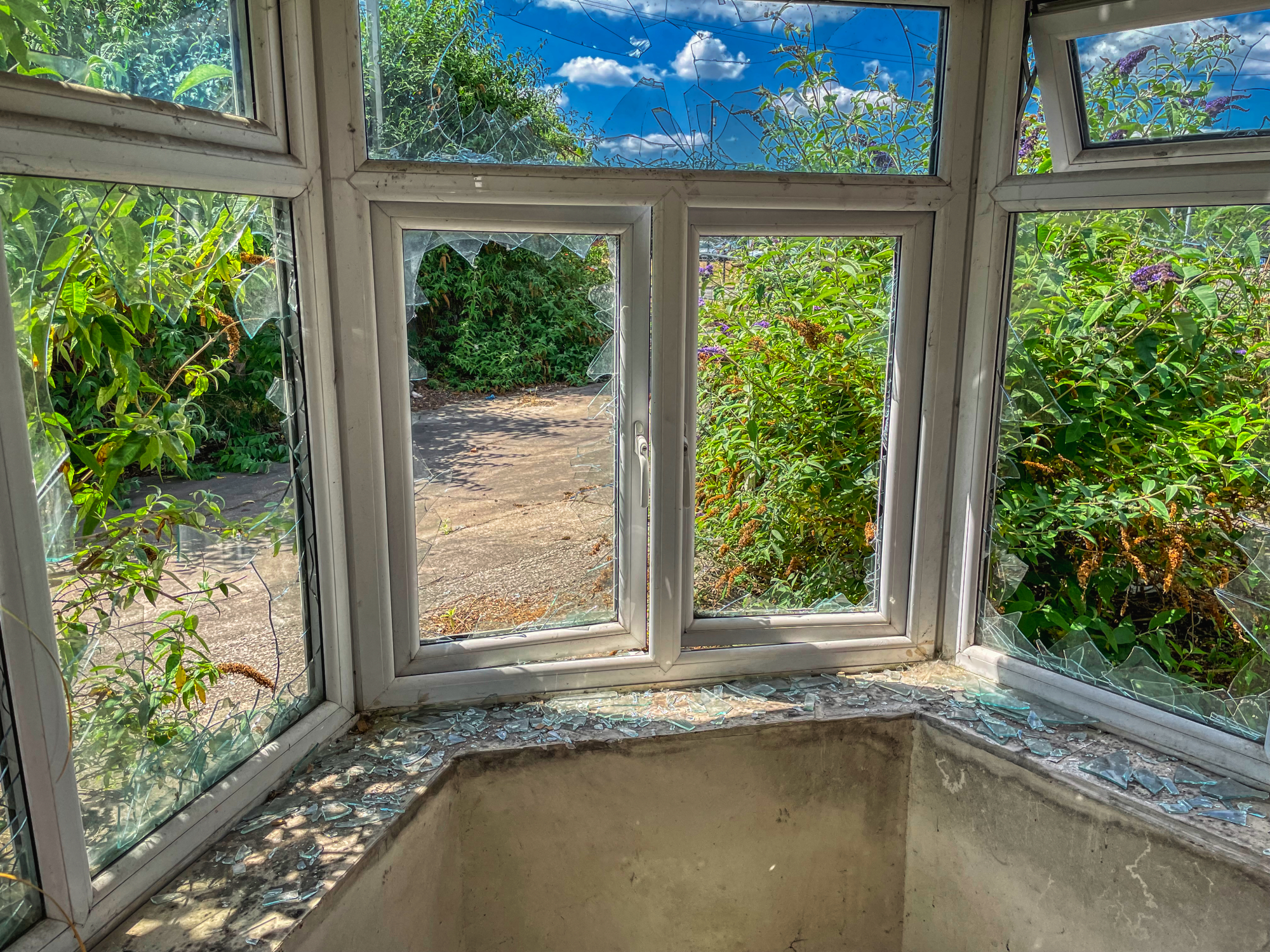 Lovely windows, only to be completely smashed and vandalised by the local chavs, it's a recurring event I see only too often.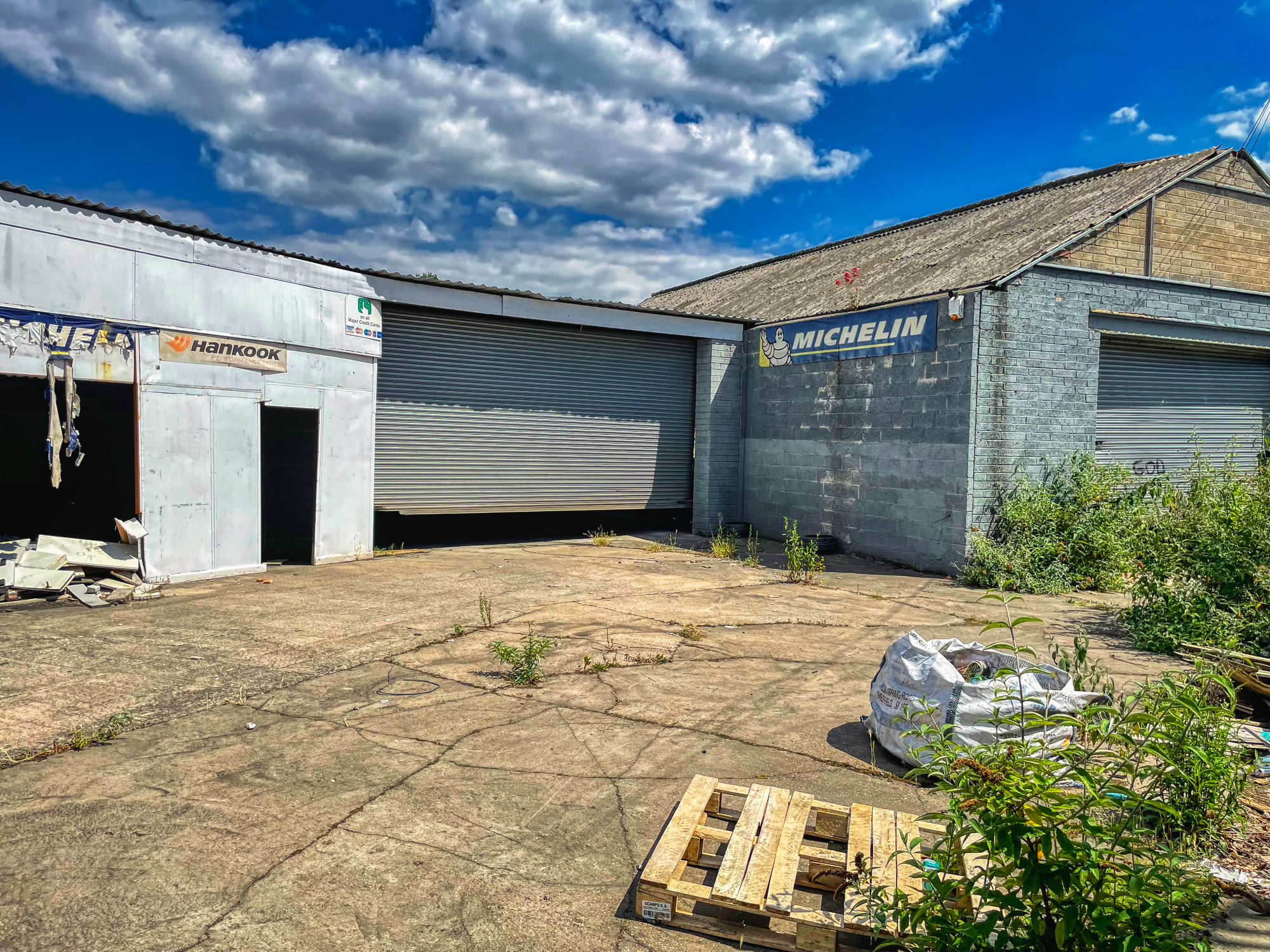 There had to be more to 'Darnall Central Garage' than this tiny office. We wandered outside to take in the rest of the sights.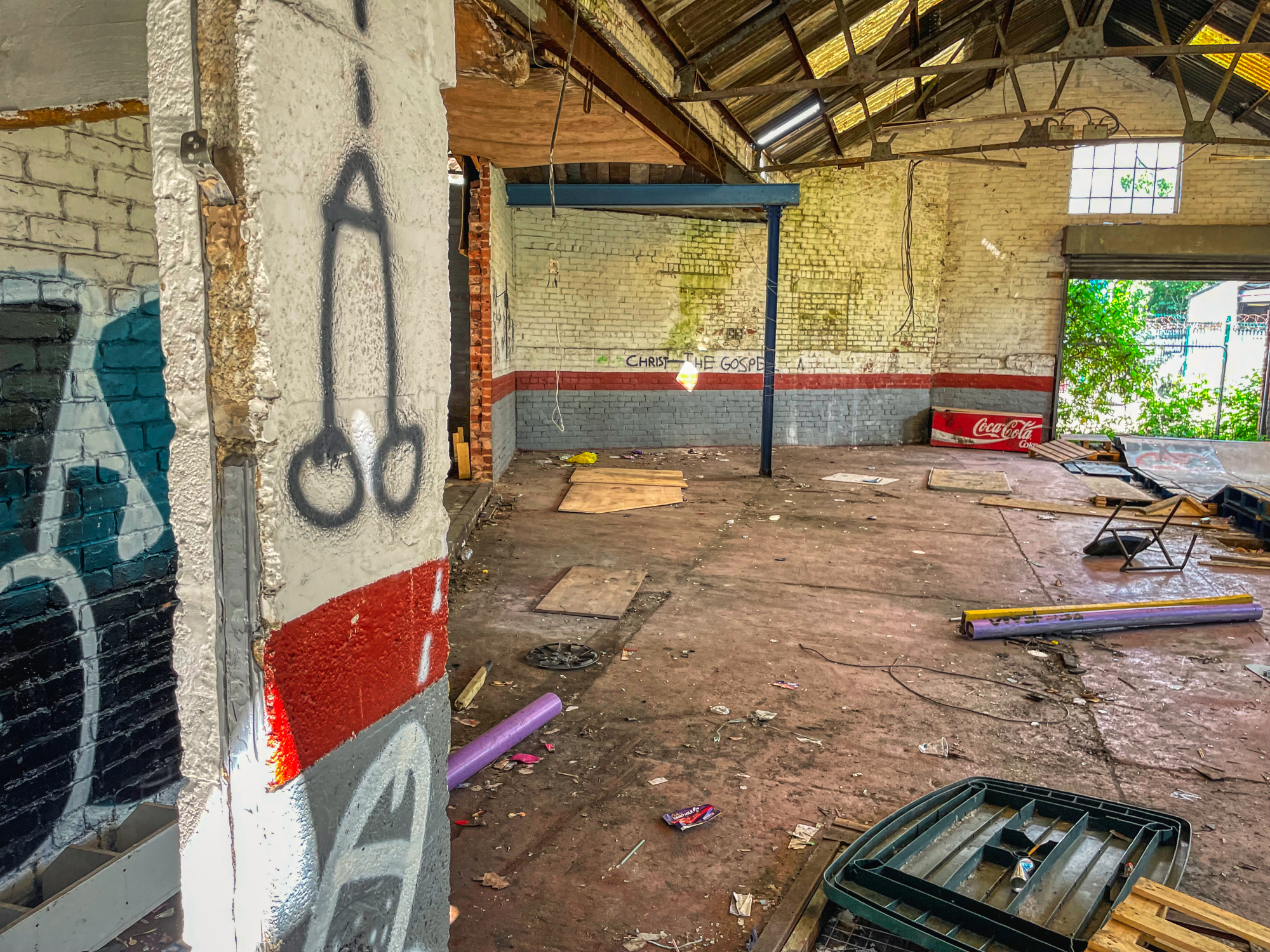 I am guessing the tyre bay is now a place for digital artwork in the form of 'cock art'.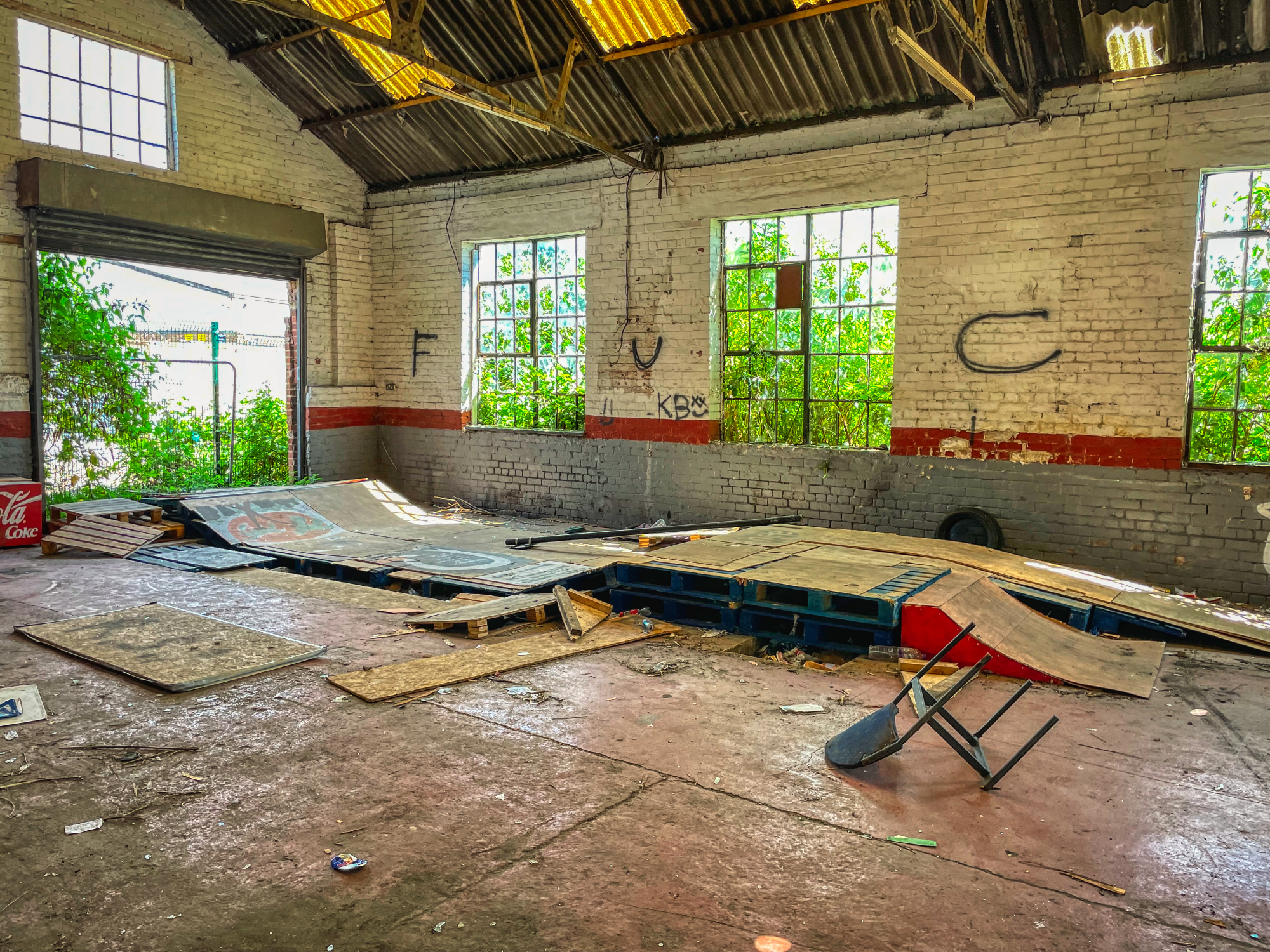 This looked like somewhere to skate, or was I seeing things?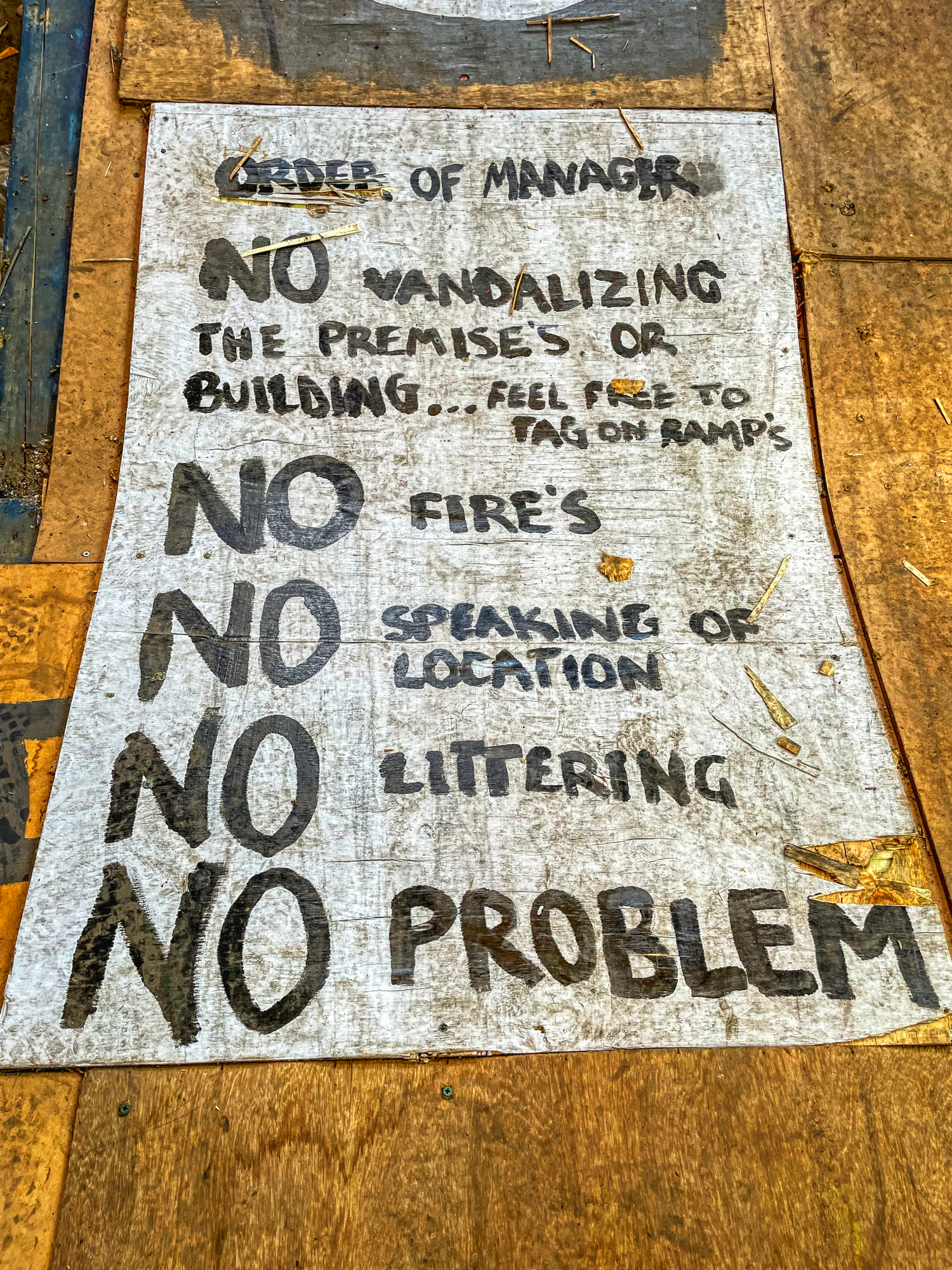 That's very appealing for the local skaters, but was it written by 'The Management' or by someone else? What is 'tag on ramps?' Forgive me, I haven't used a Skateboard in decades.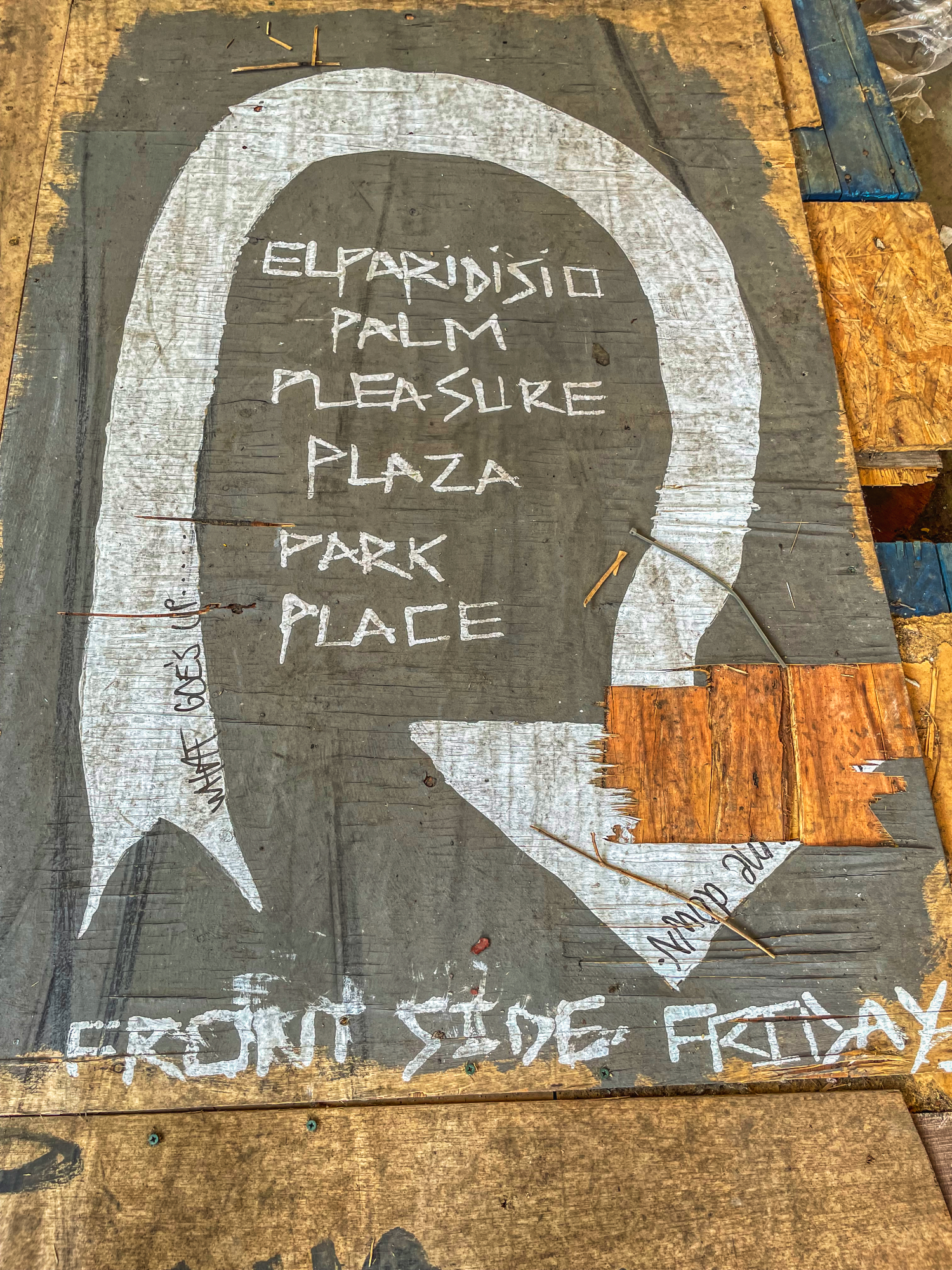 The ramps contained some local 'artwork', is that what you would call it?
I was skeptical, but who else would have built this mini-skate area apart from the owners?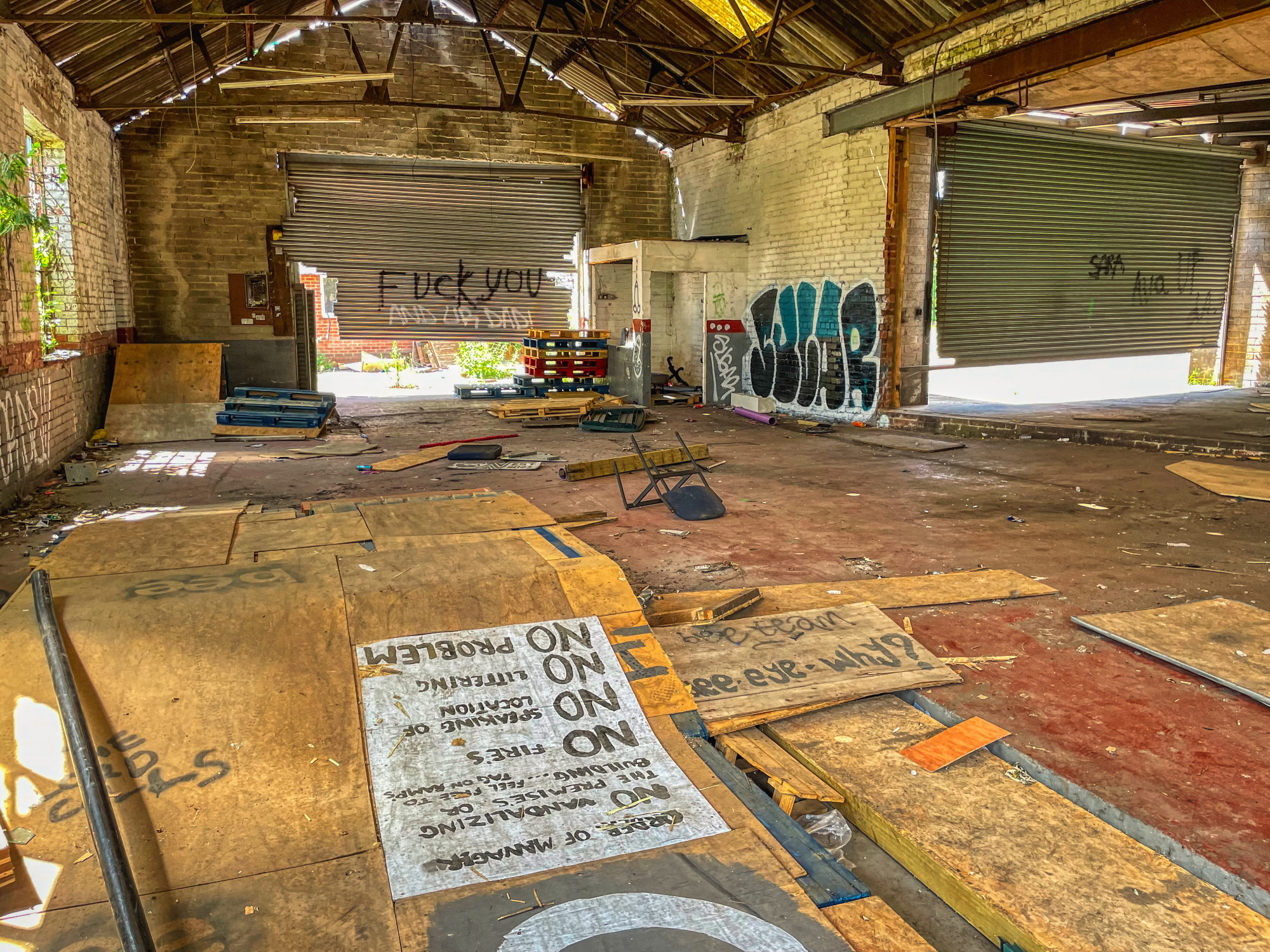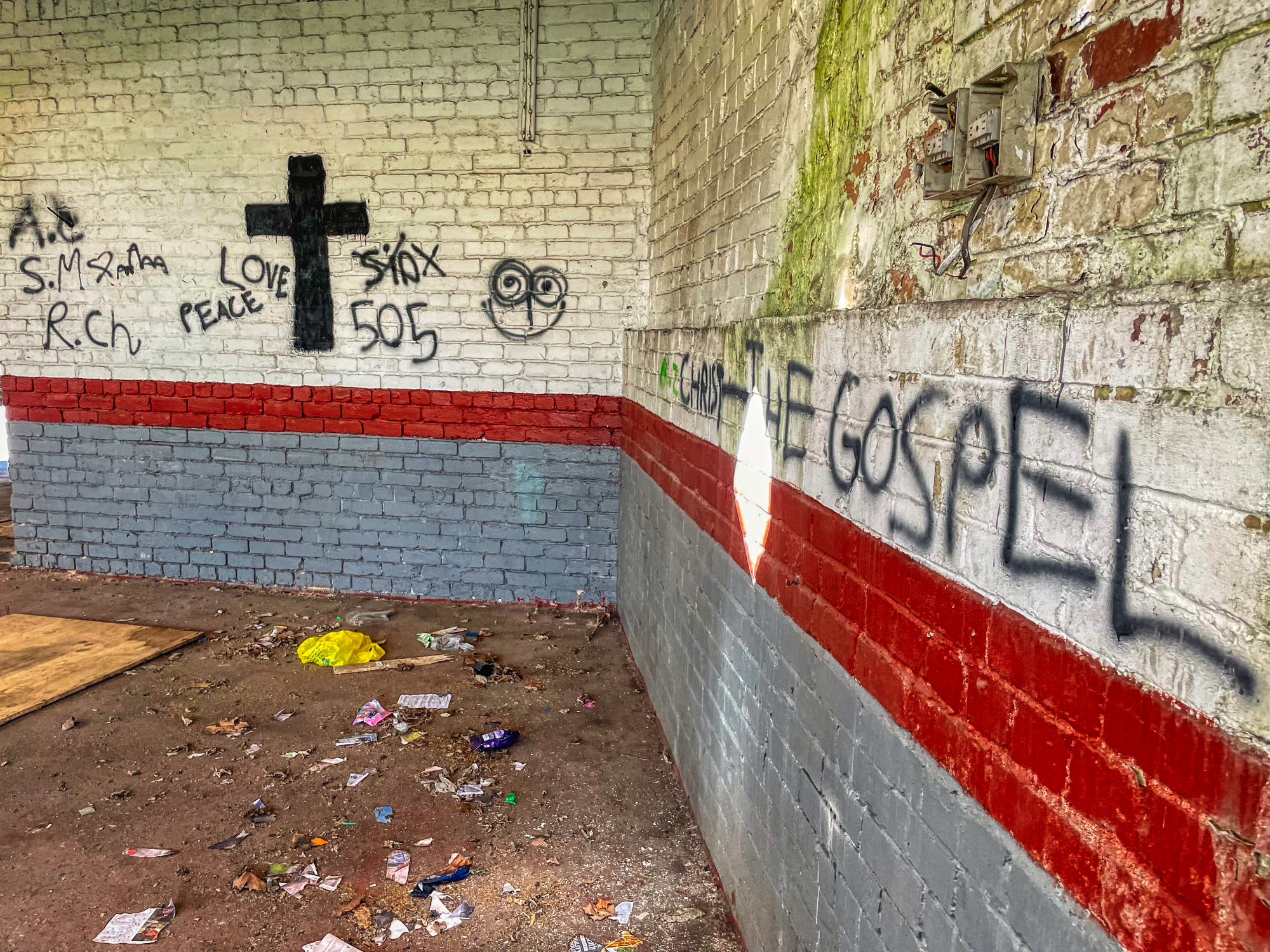 With words such as 'Christ the Gospel' and black crosses, I was feeling a little closer to the eternal one above…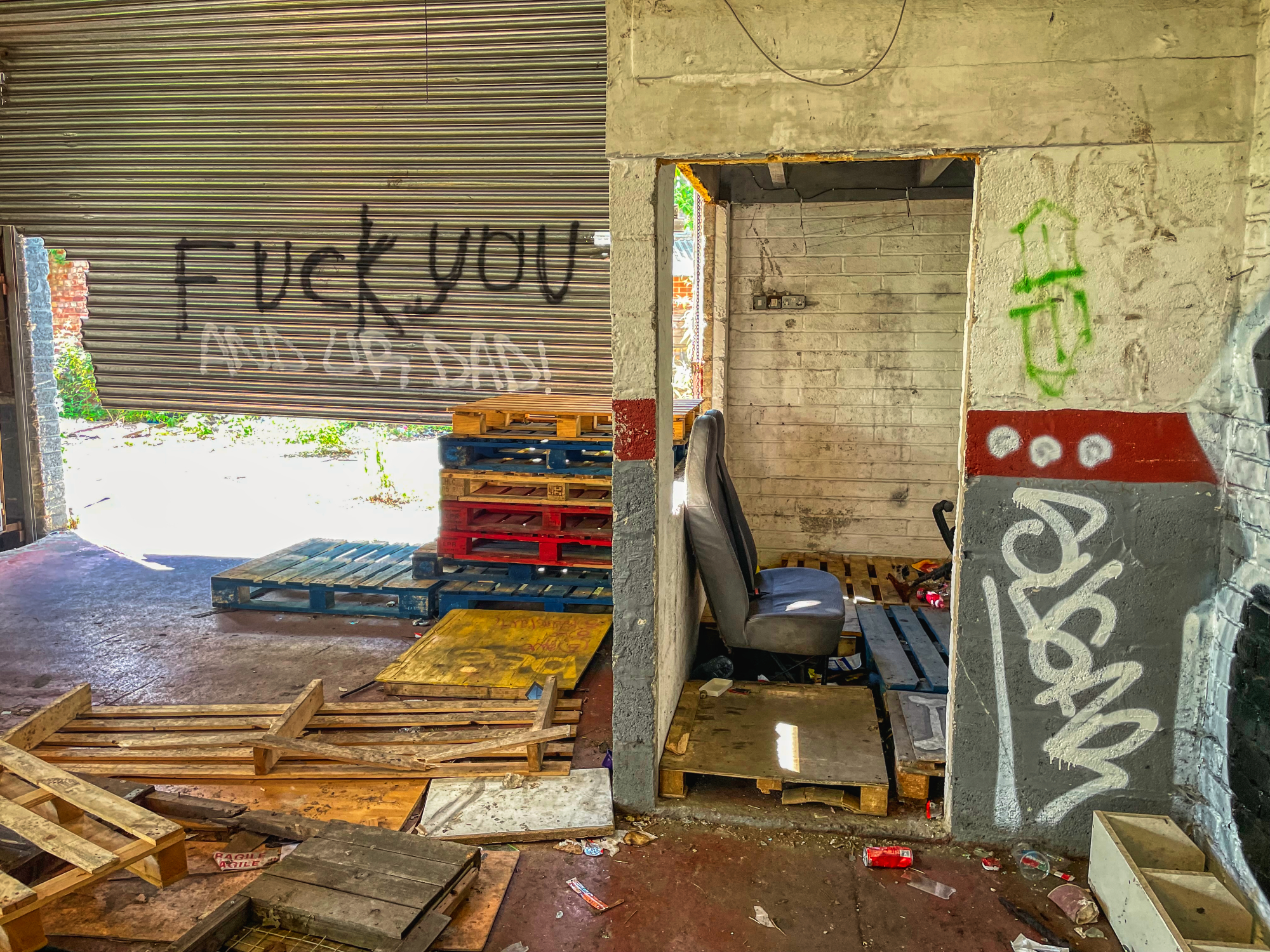 … and then seeing... 'Fuck you and ur Dad', well..., normality instantly returns.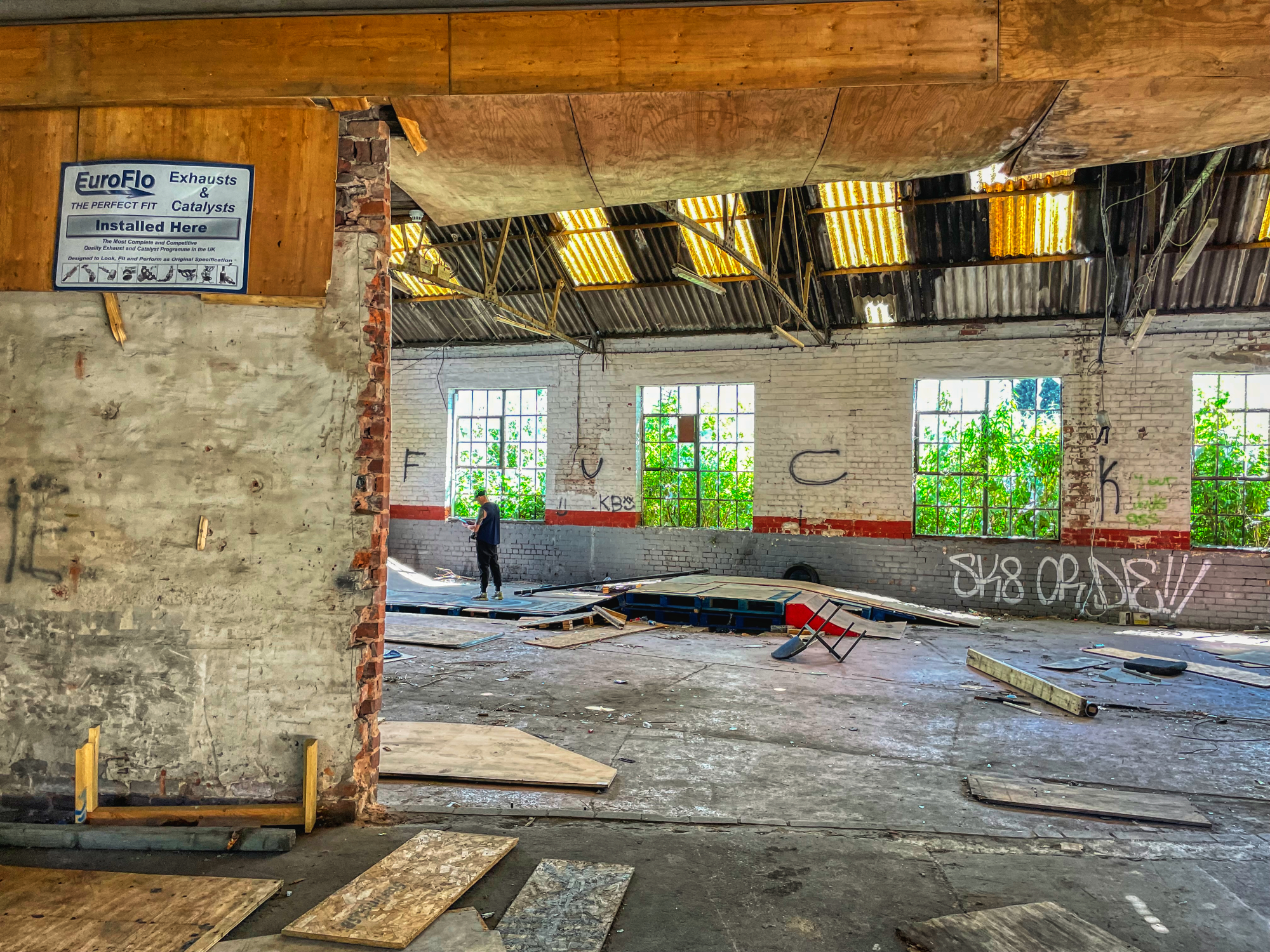 '@anidiotexplores stares hard at the intricate 'skate-park' as well as its numerous amenities such as simultaneous literary education in both profanity and religion'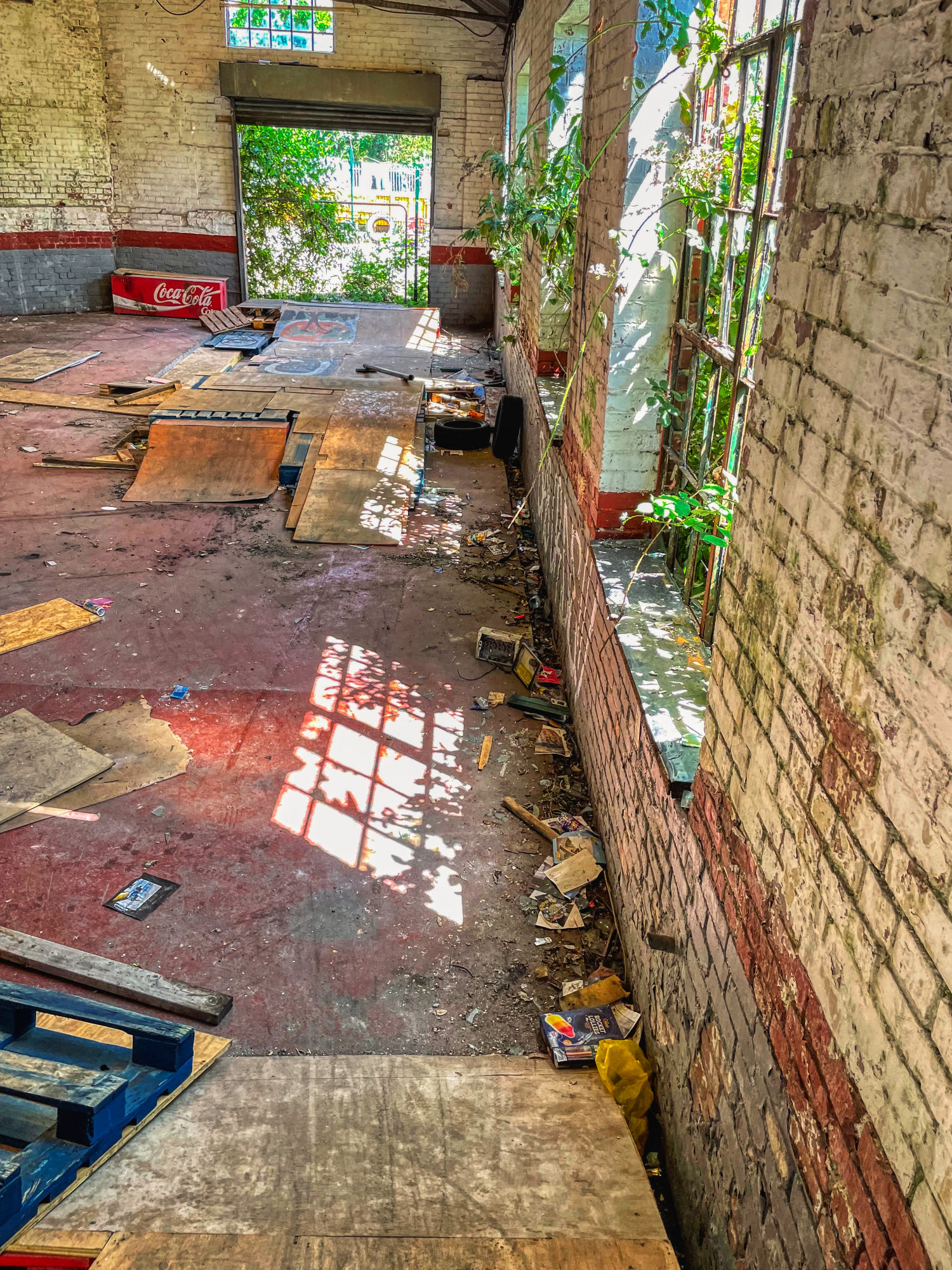 The view from the start point. It was a little higher than this image portrays.
Obviously, as a skater, you need to avoid the broken glass when launching yourself down the ramp, if you don't want to take a tumble and slash your arms and hands when the ground becomes uneven.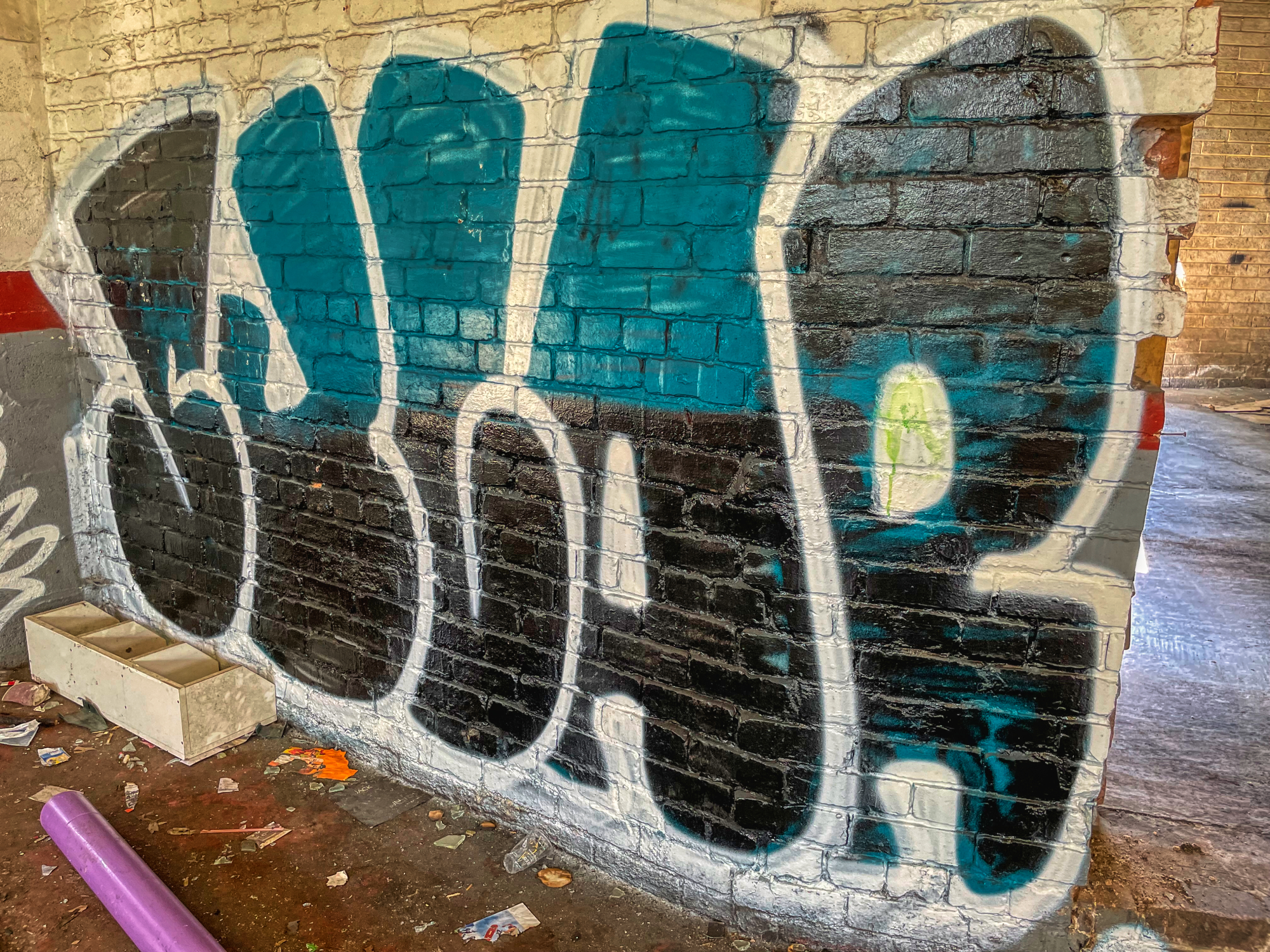 The 'No Vandalism' does not extend to graffiti. This was Sheffield which means there are some decent artists.
As well as your common vandal, window smasher, and aspiring arsonist, many a religious zealot has made the pilgrimage to the former 'Darnall Central Garage'.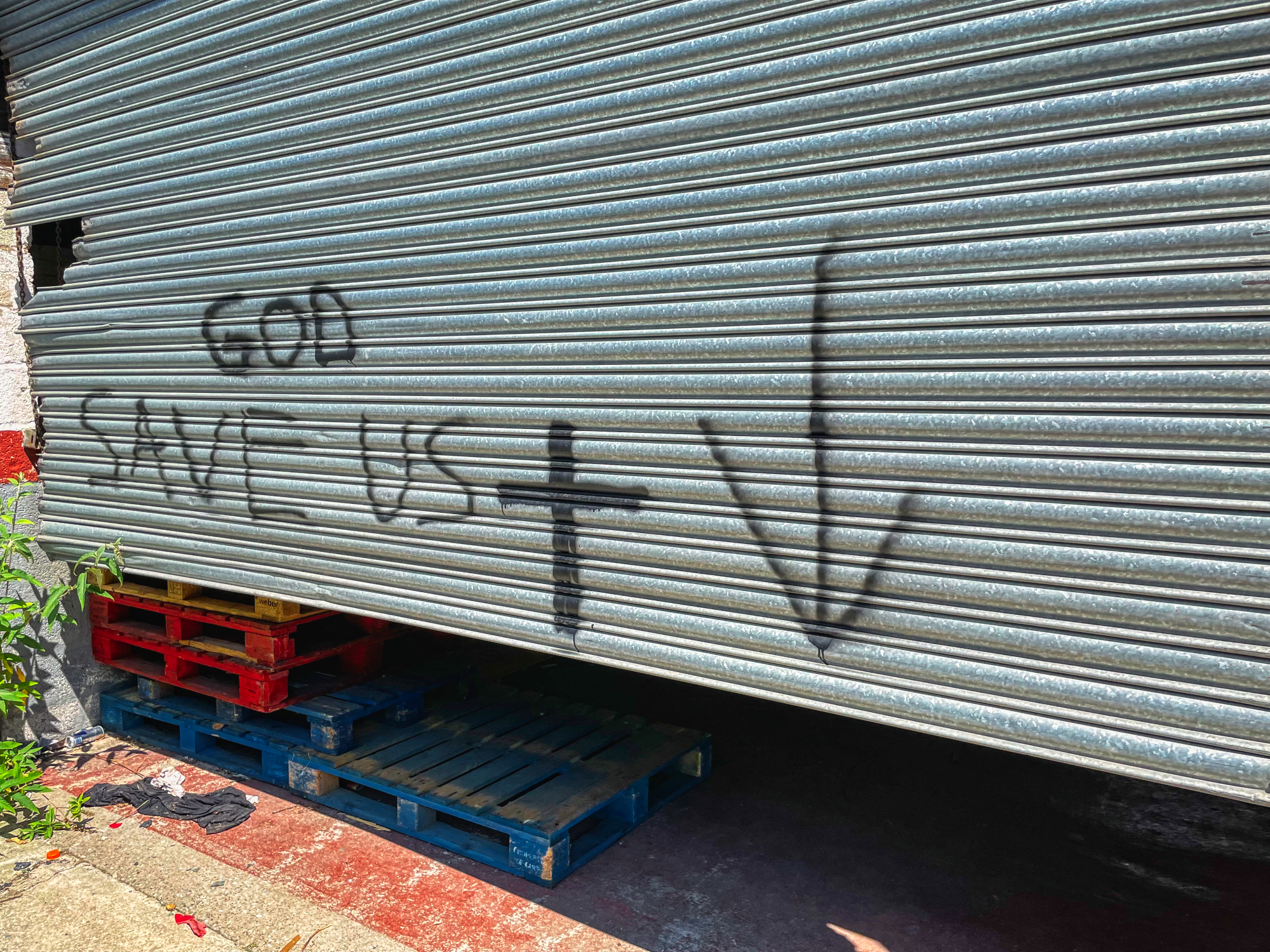 Ducking low under the metal shutter to escape, we left muttering prayers and with a strange and profound sense of peace and tranquillity.
FOOTNOTE: I have been informed by a reliable source that the 'Skate Park' facilities have been smashed apart and are no longer.

Do you like posting your Urbex content and photography for FREE on Facebook and YouTube? I like to get some form of reward for my work and every time I create I do just that. Take a look at The Urbex Community on HIVE.
If you want to keep creating for FREE then ignore what you are reading. If you want to be like me and gain something other than BUGGER ALL for your work then click here and learn about posting on the HIVE blockchain.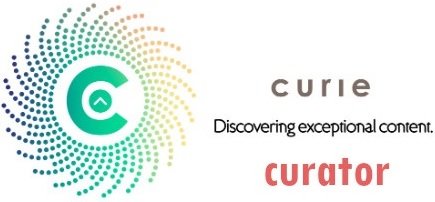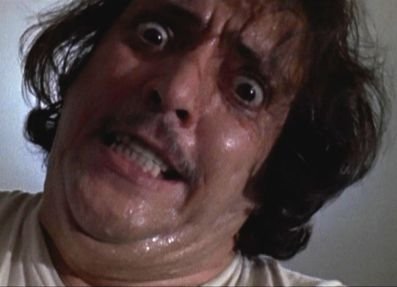 If you found this article so invigorating that you are now a positively googly-eyed, drooling lunatic with dripping saliva or even if you liked it just a bit, then please upvote, comment, rehive, engage me or all of these things.
---
---