Tales of the Urban Explorer: George Barnsley & Sons Ltd

It was getting late and it had been a long day. 'George Barnsley & Sons' was not on the agenda, and despite setting out with around 13 targets, they had all been visited and we needed more.
This is the reason I like to be organised, create a map on Google with all the targets in a line, with the least amount of driving between each. Occasionally this happens and we are left scrambling, googling on phones, and trying to find somewhere that doesn't want to be found.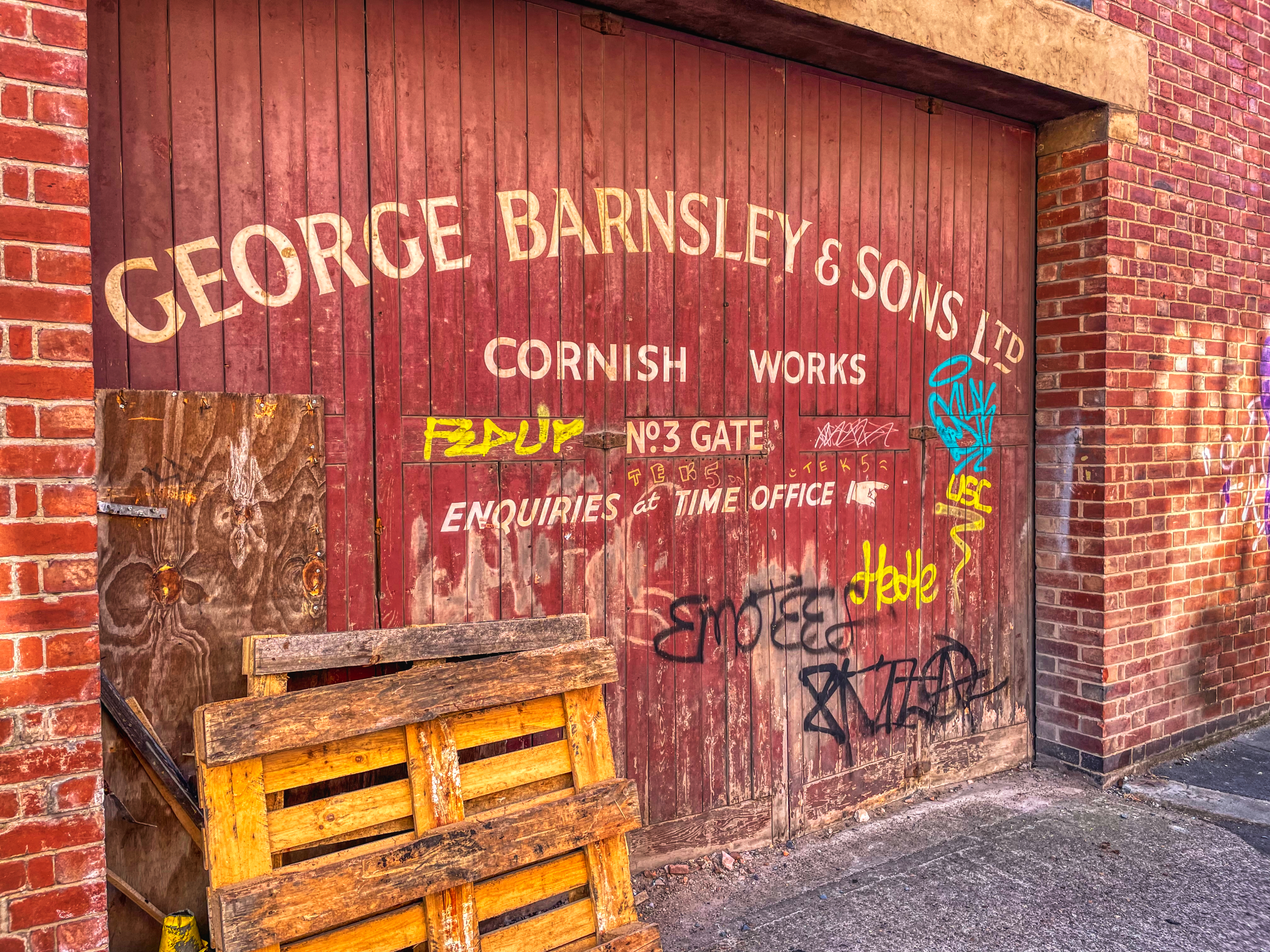 George Barnsley and Sons Ltd were founded 1836. It was around 1850 that the business moved to Cornish Street. With the march of time and the progress the world made in the aftermath of World War II, George Barnsley started to decline, as did the wider Sheffield cutlery and tool industries.
George Barnsley stopped the production of files in the early 1970's. The firm eventually closed in 2003/4; the buildings were in a seriously dilapidated condition by this point.
After driving down several streets we came across 'George Barnsley & Sons', tucked down a back street and close to 'Rutland House'.
…fifteen minutes later…
"How the fuck do we get in here?".
It was all solid doors, wire-meshed windows and iron gates.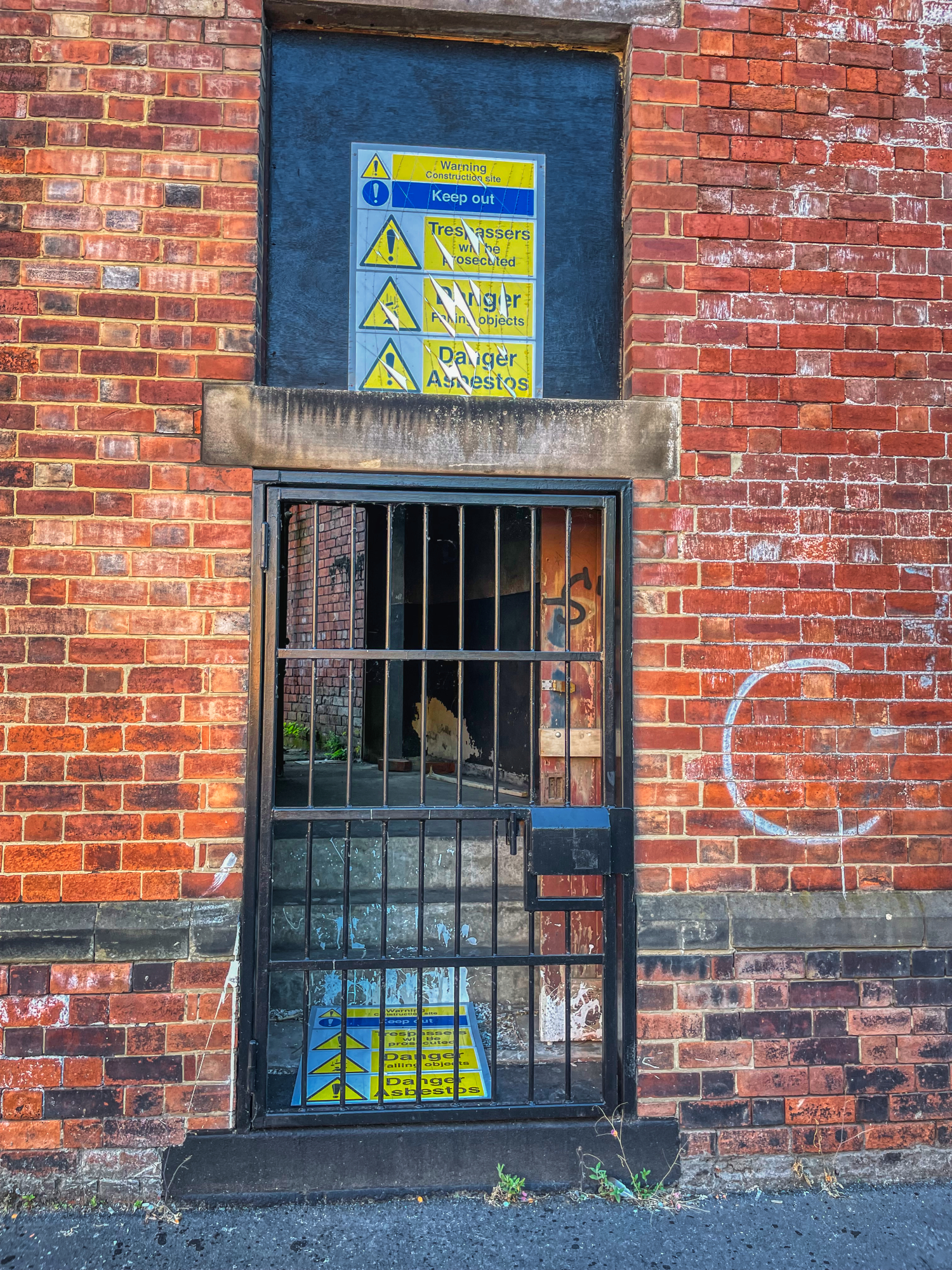 We had been walking around, looking for a way in with @anidiotexplores at one point tangling with a metal shutter making an almighty noise.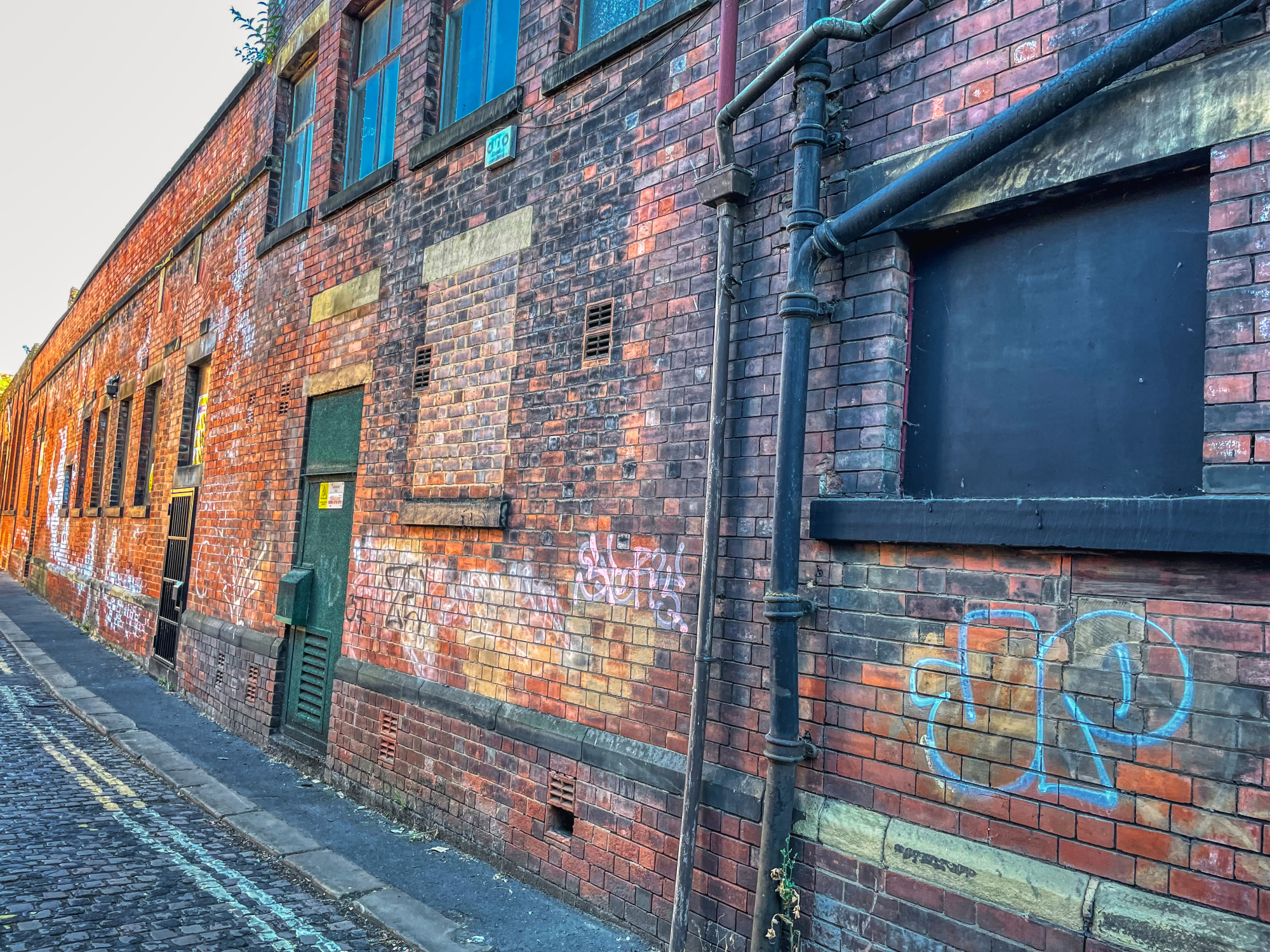 "Not that way man, you're going to alert the entire neighbourhood with all that clanging", I said quickly legging it away. He was part in, part out, his legs dangling and kicking at fresh air.
Walking away fast and into the same 'garage' as the 'Rutland House' access point we spotted a small hole. Surely that couldn't be it?
Crawling through the hole was not a big deal, it beats climbing a 6-foot wall which I do have issues with. The other side's scenery changed dramatically on entering. It was hardly an 'Alice in Wonderland' vision but still seemed a little surreal.
Trying to avoid my eyes being poked out by a wayward tree, I spread my arms wide like the 'Karate Kid' and balanced down the uneven stones underfoot onto the edge of 'George Barnsley & Sons'.
"Nice hole", I remarked to @anidiotexplores who grinned at the double edged meaning.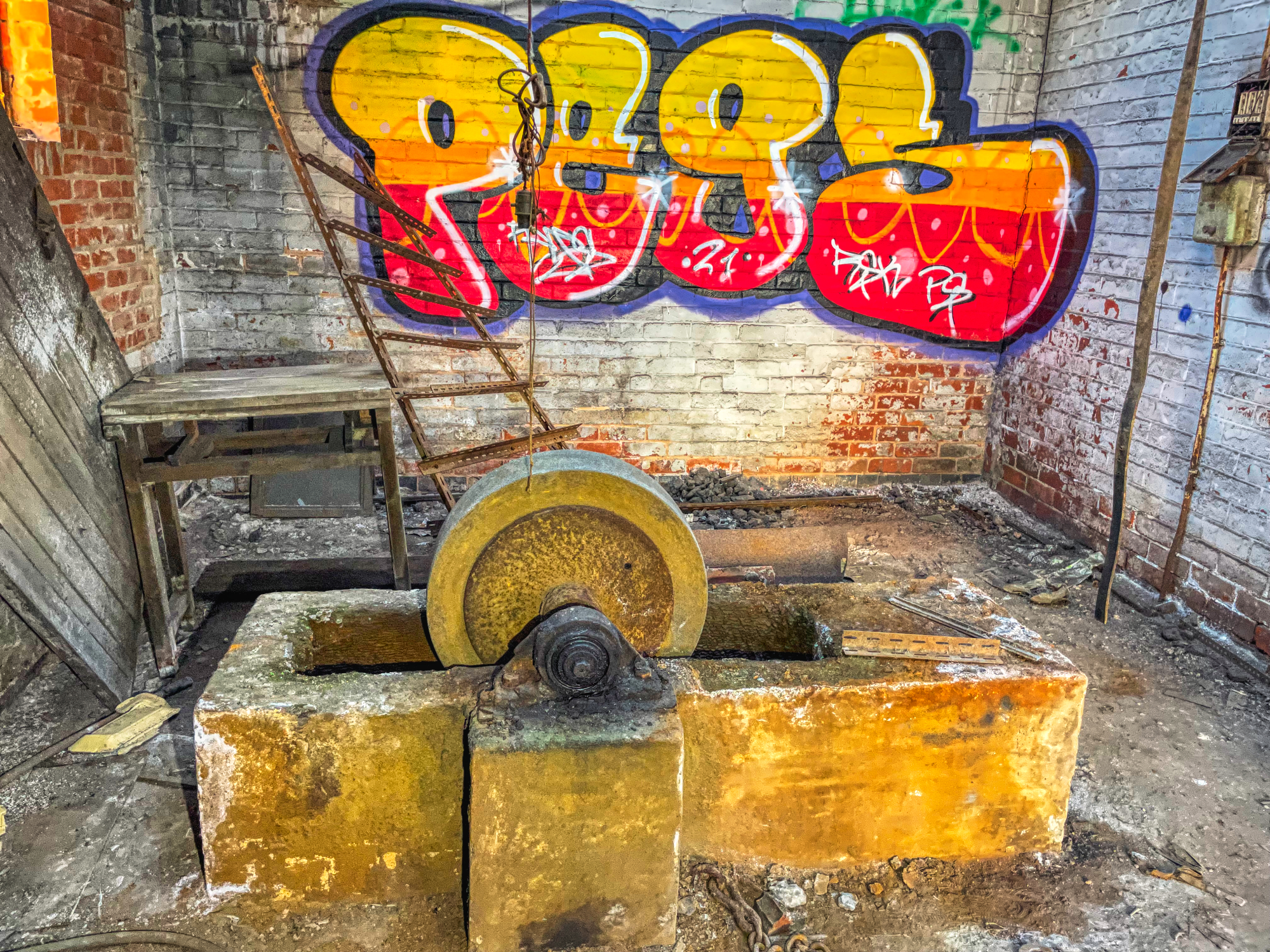 We both spotted some artistry and hoped the area was not going to be too covered by 'cock-shots' and 'SUCK MY DICK' messages. The signatures I find pleasing.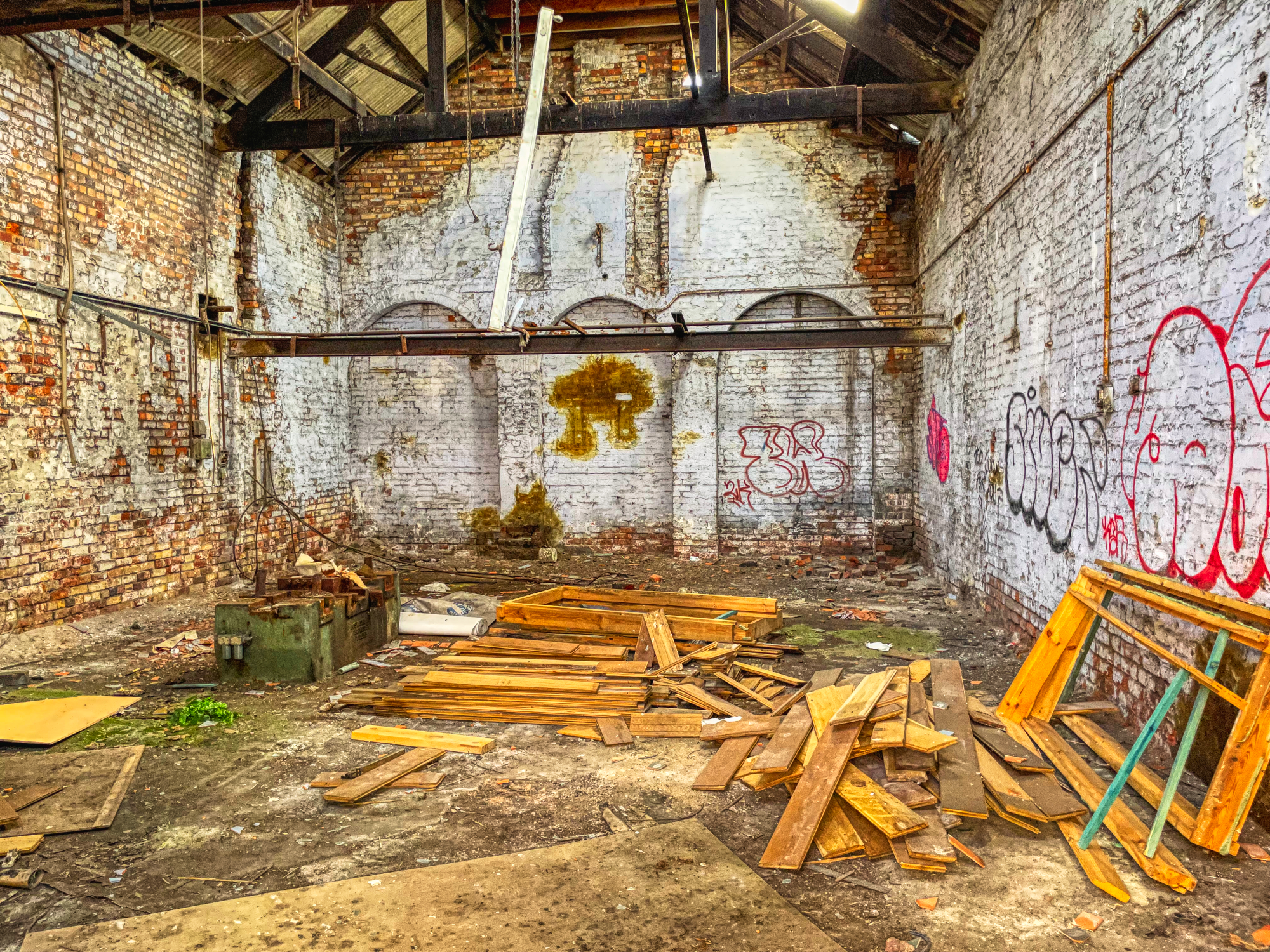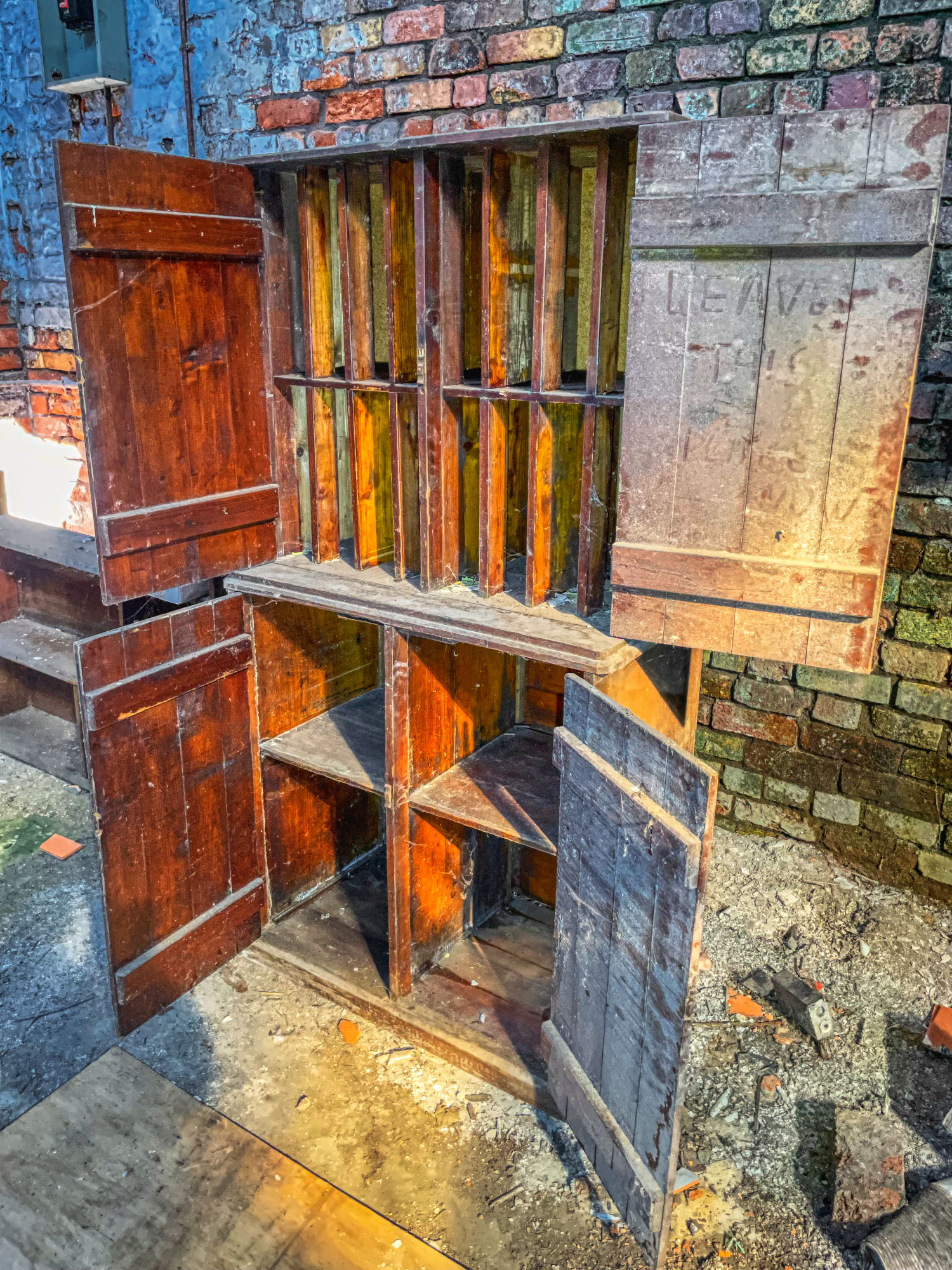 This would be the first of many wooden cabinets we would see within the walls and compound of 'George Barnsley & Sons' who appeared to have quite an obsession with them.
'Leave this place now", scrawled in the dust makes me want to see more.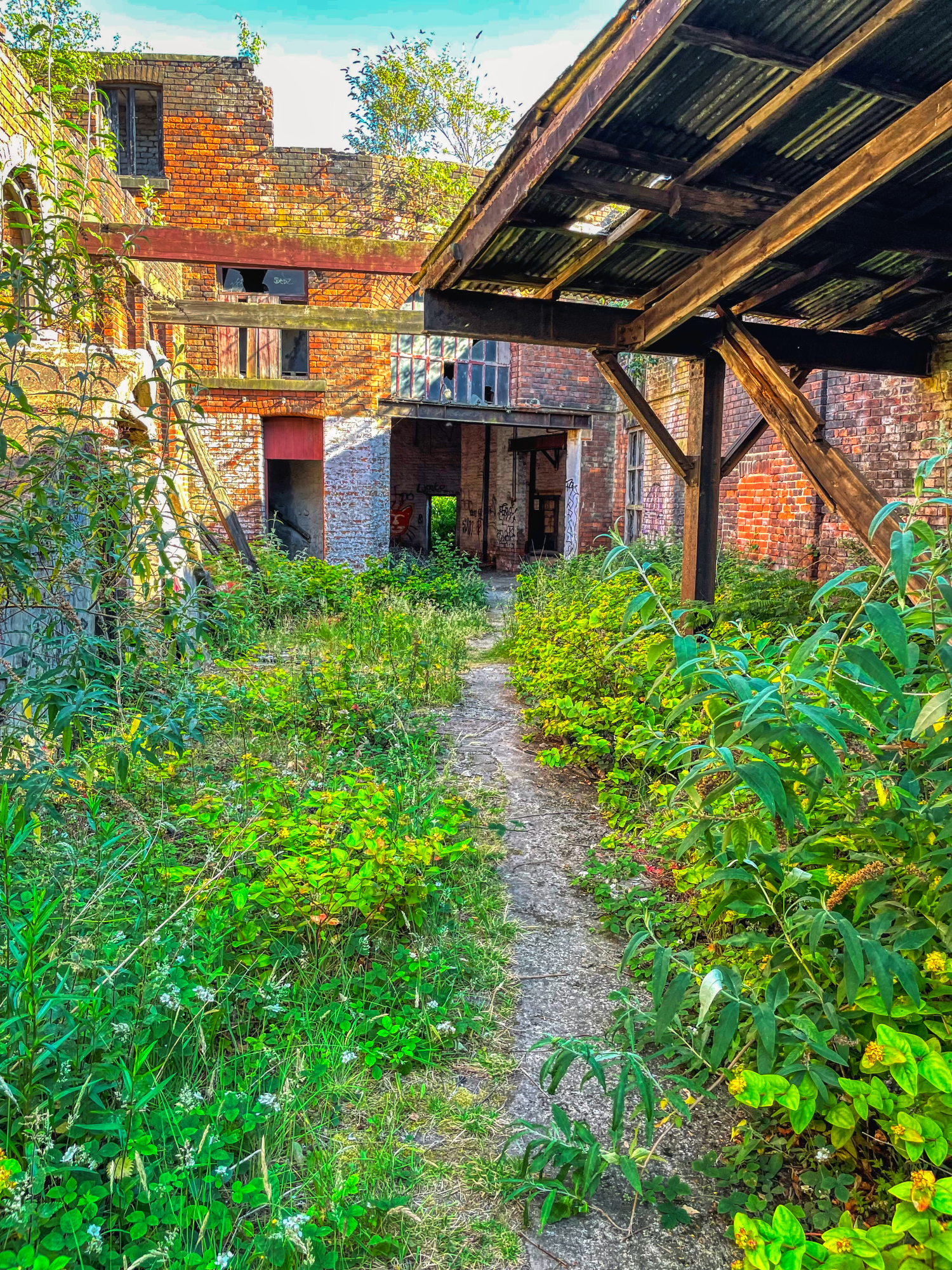 Which way, left or right? This was one big place and there was a lot to see. I had to make sure @anidiotexplores kept close or we would get lost and separated.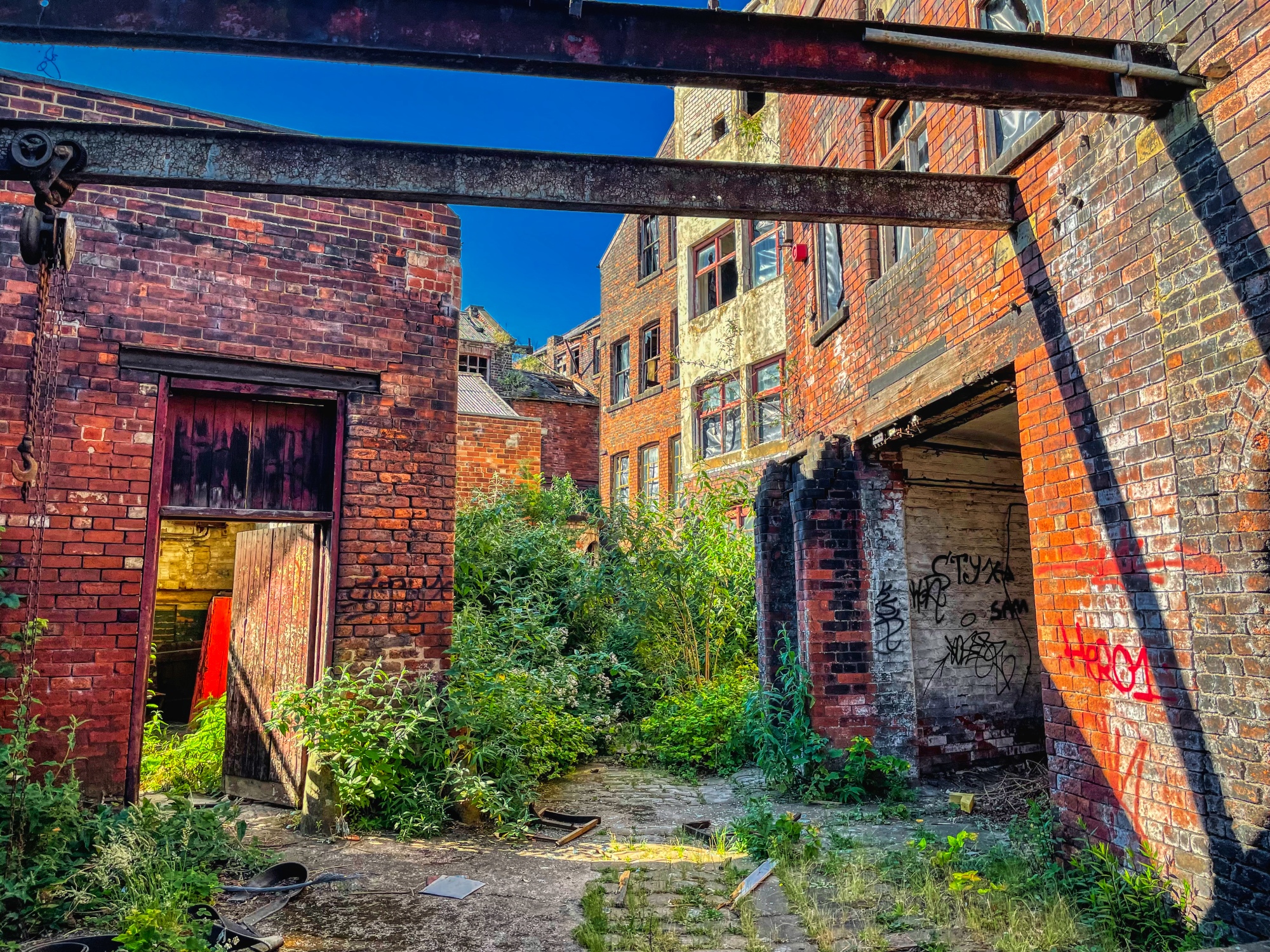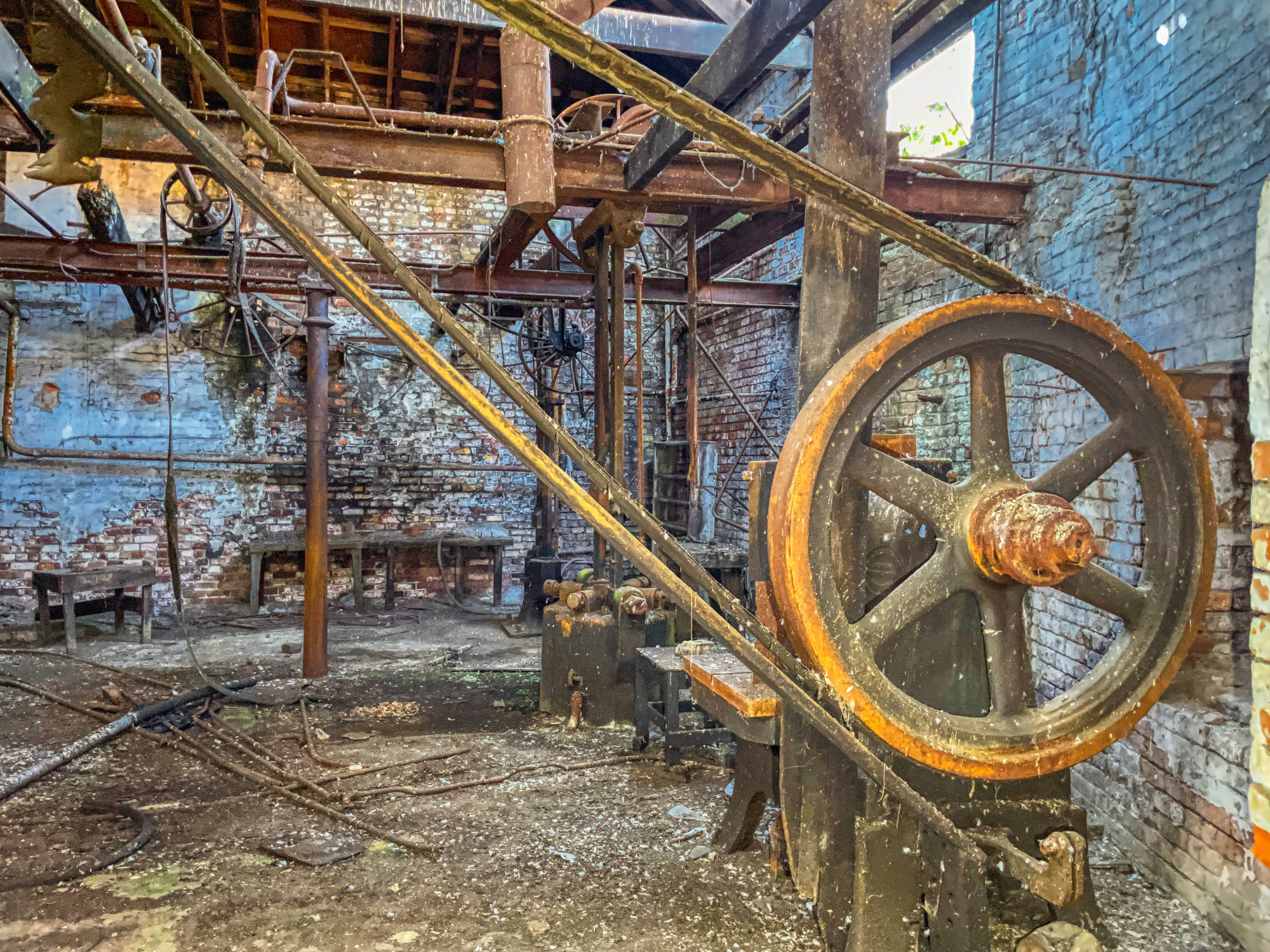 What I was seeing could only be described as '19th century', with cogs, pulleys, and levers everywhere, all thoroughly rusted.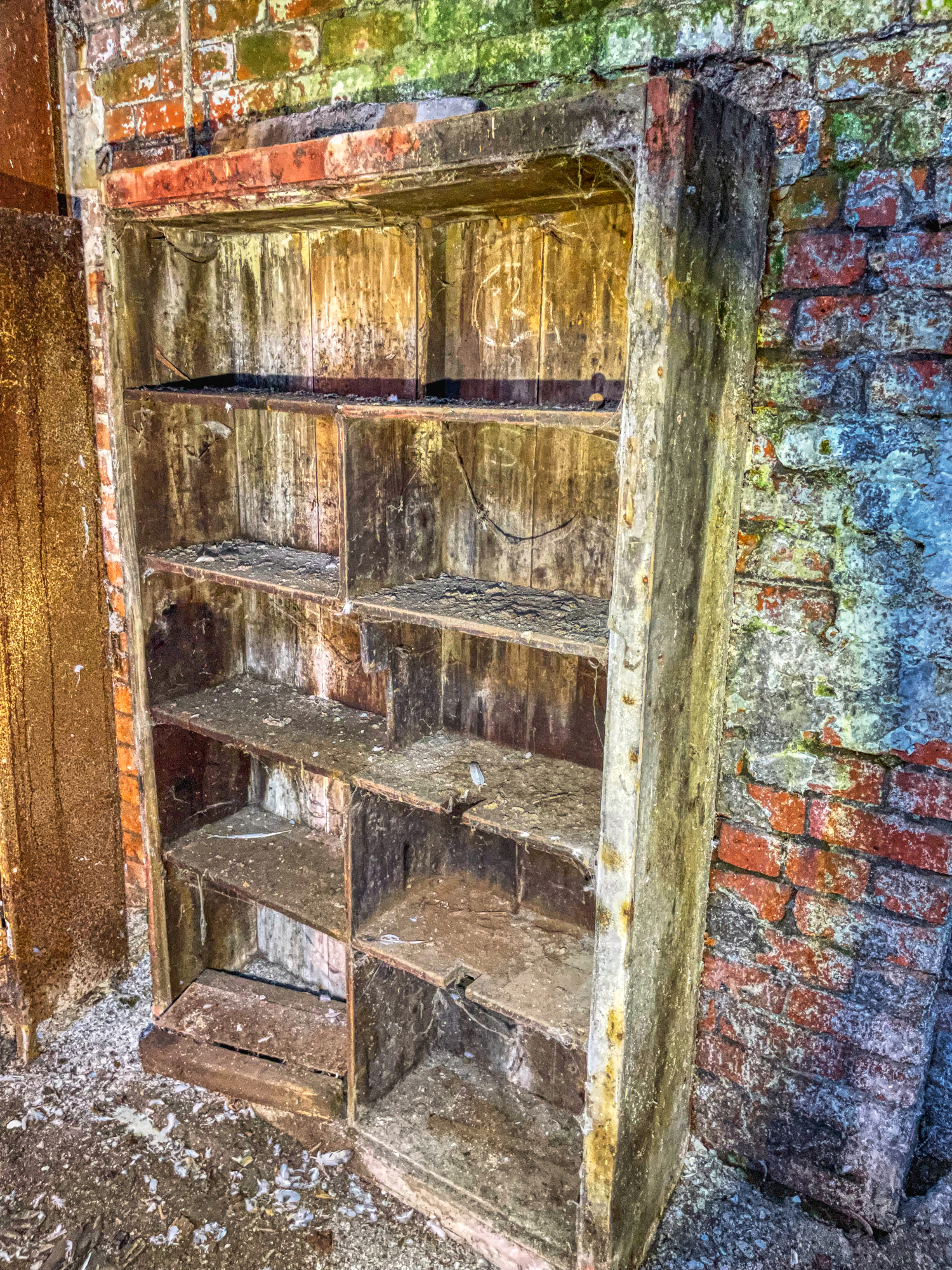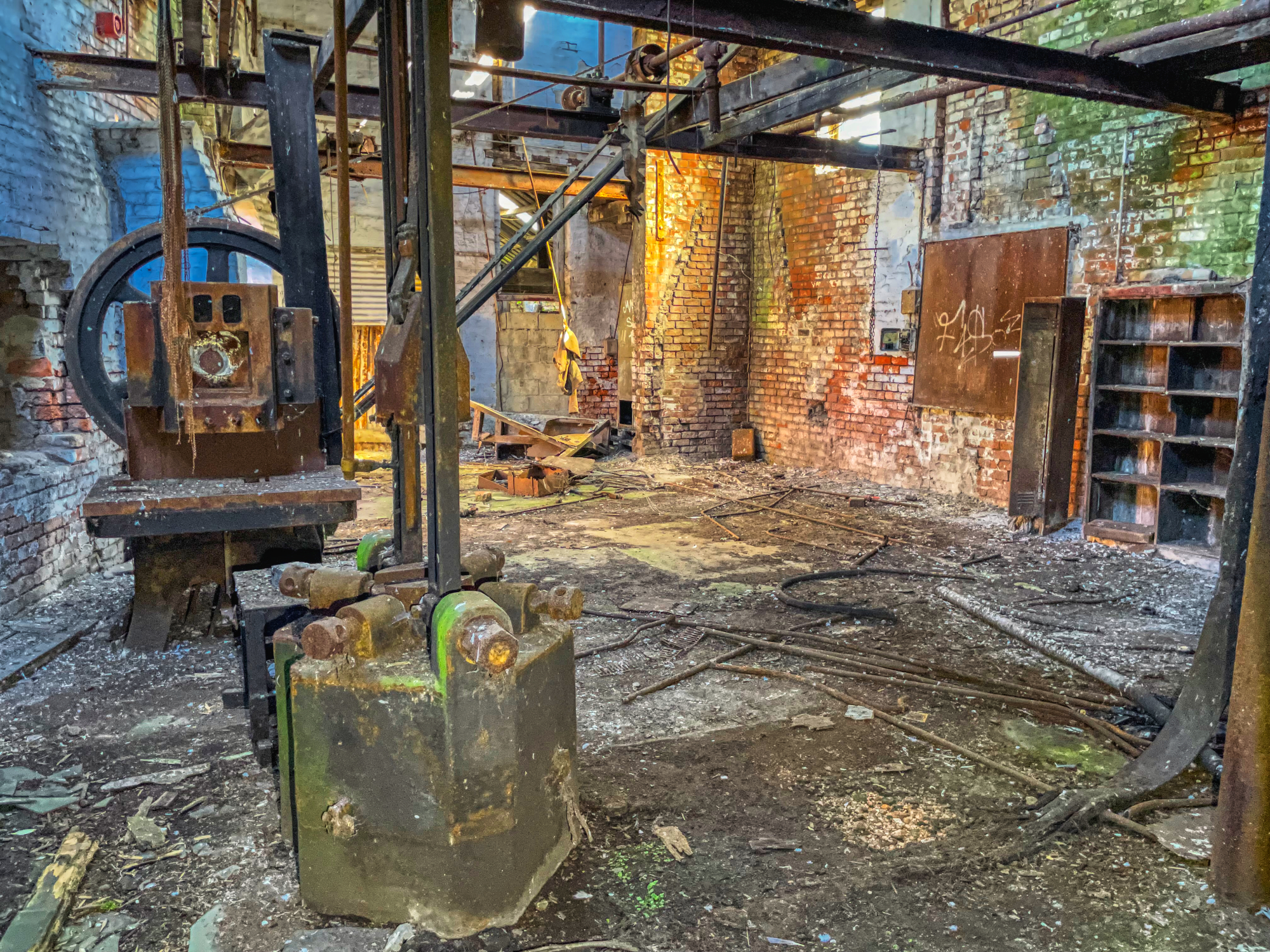 I felt a little sorry for the tweed jacket perched up there, it looked tiny and would fit a small female.
The graffiti adds a lot to the colours.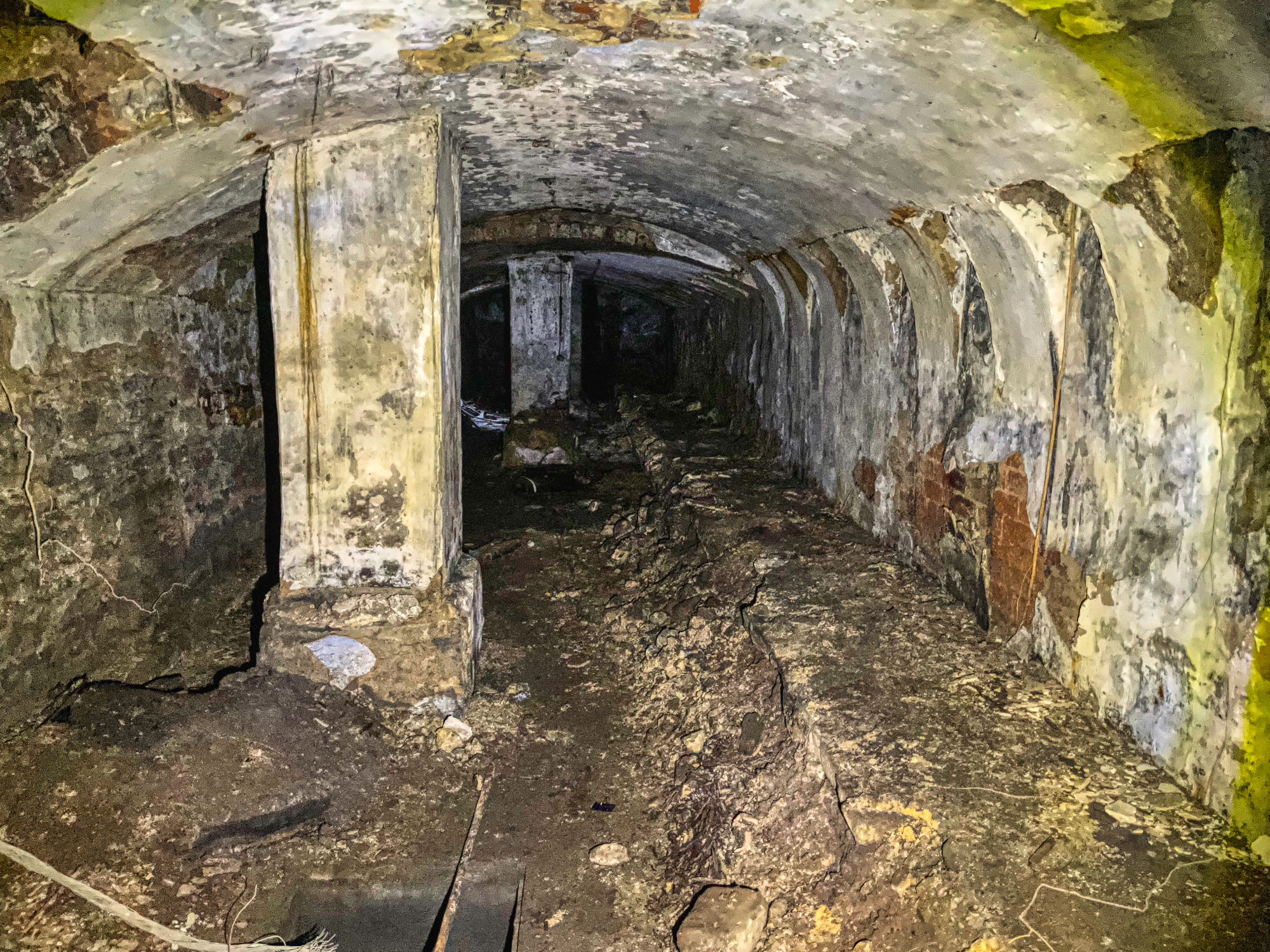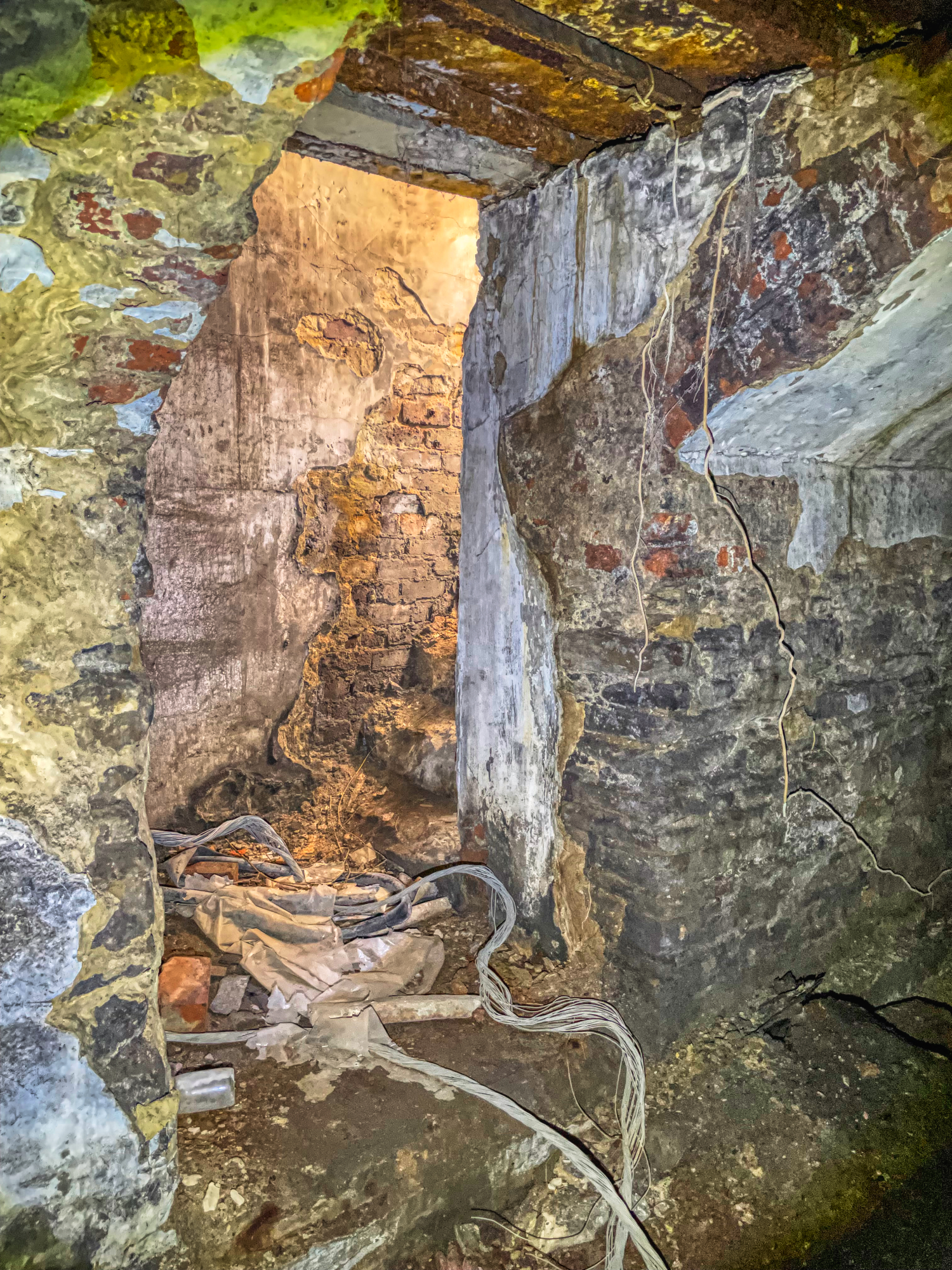 Heading down some steps that appeared to go into the bowels of the earth we came across just that. I'm not a cave person so quickly backed out again. There were far more interesting things to see.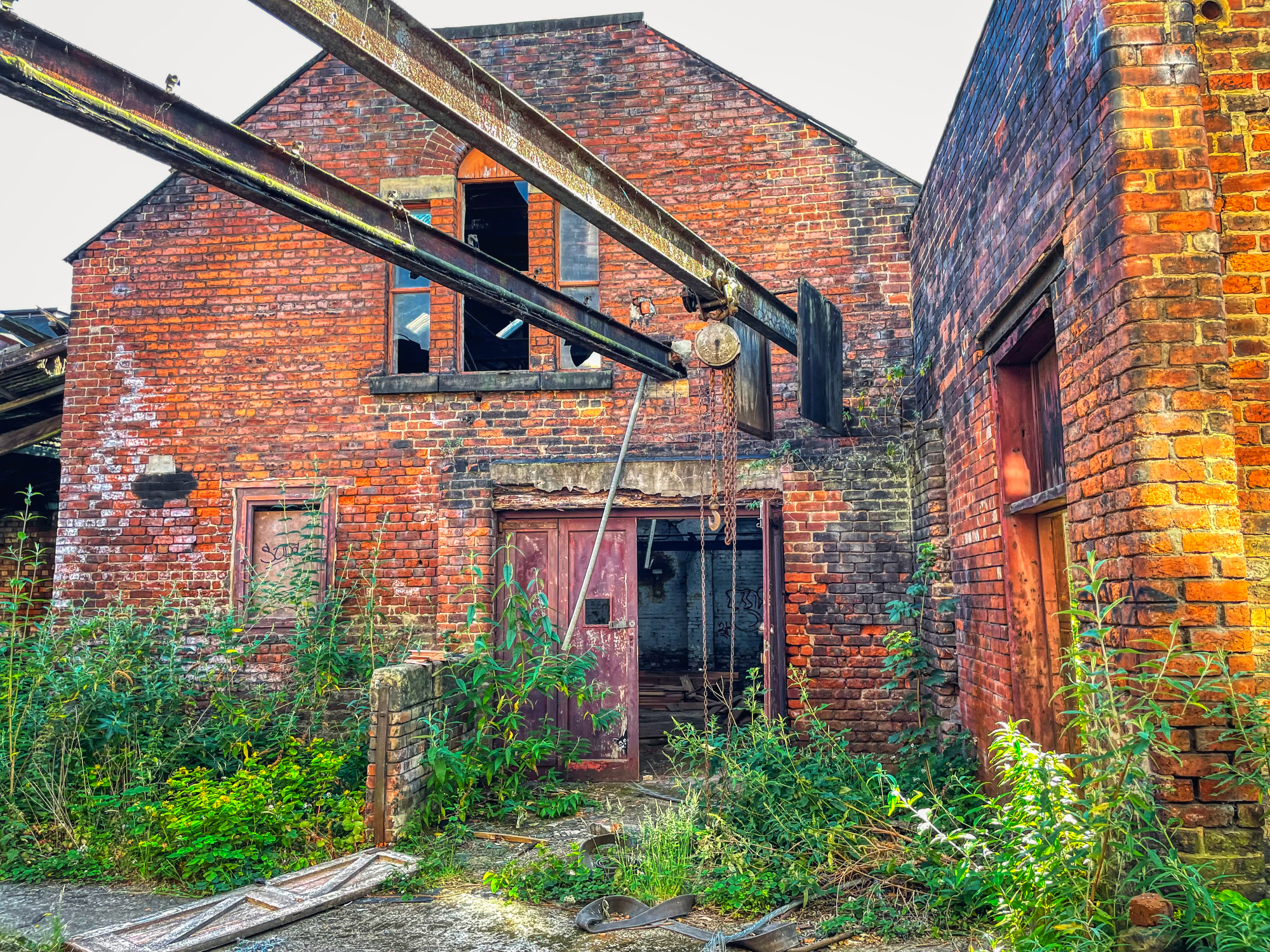 If we headed right initially, it was time to now head left and enter what used to be the offices' area of 'George Barnsley & Sons'.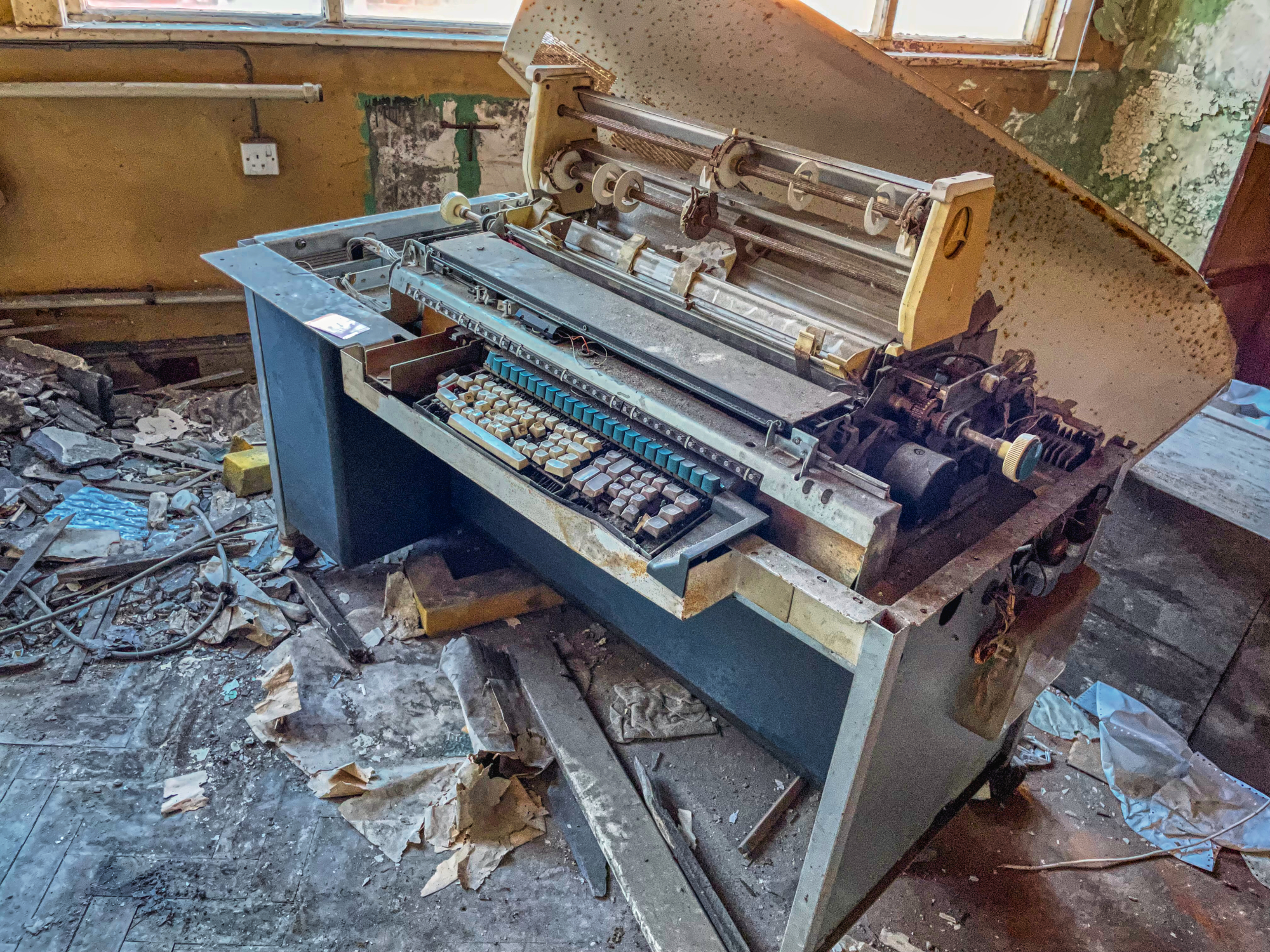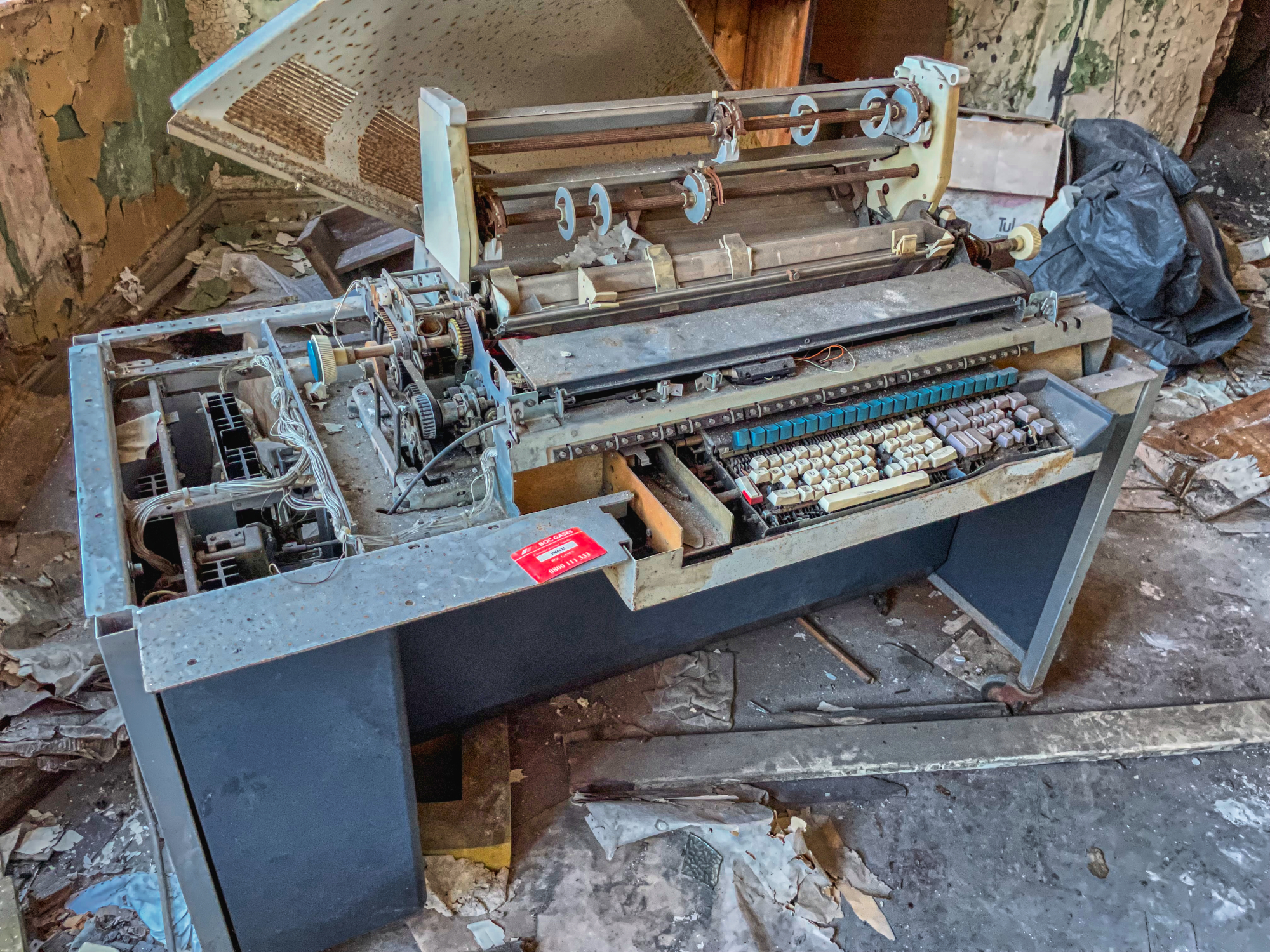 What is this strange-looking device, complete with a qwerty broken keyboard but resembles an industrial sewing machine?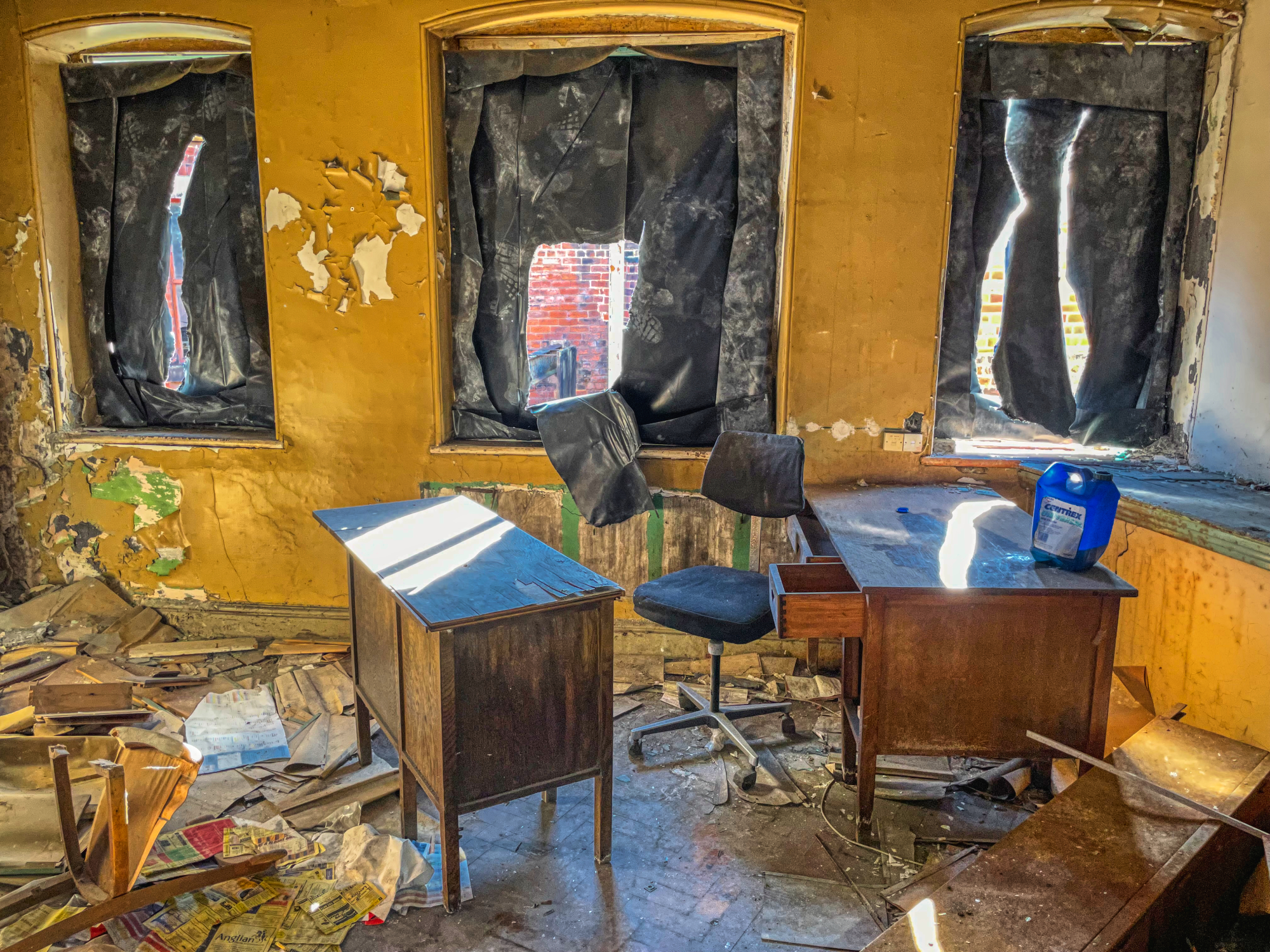 Plush offices, but with black plastic sheeting to deprive the workers of their daily dose of vitamin D. It would have been a tough call to work in here.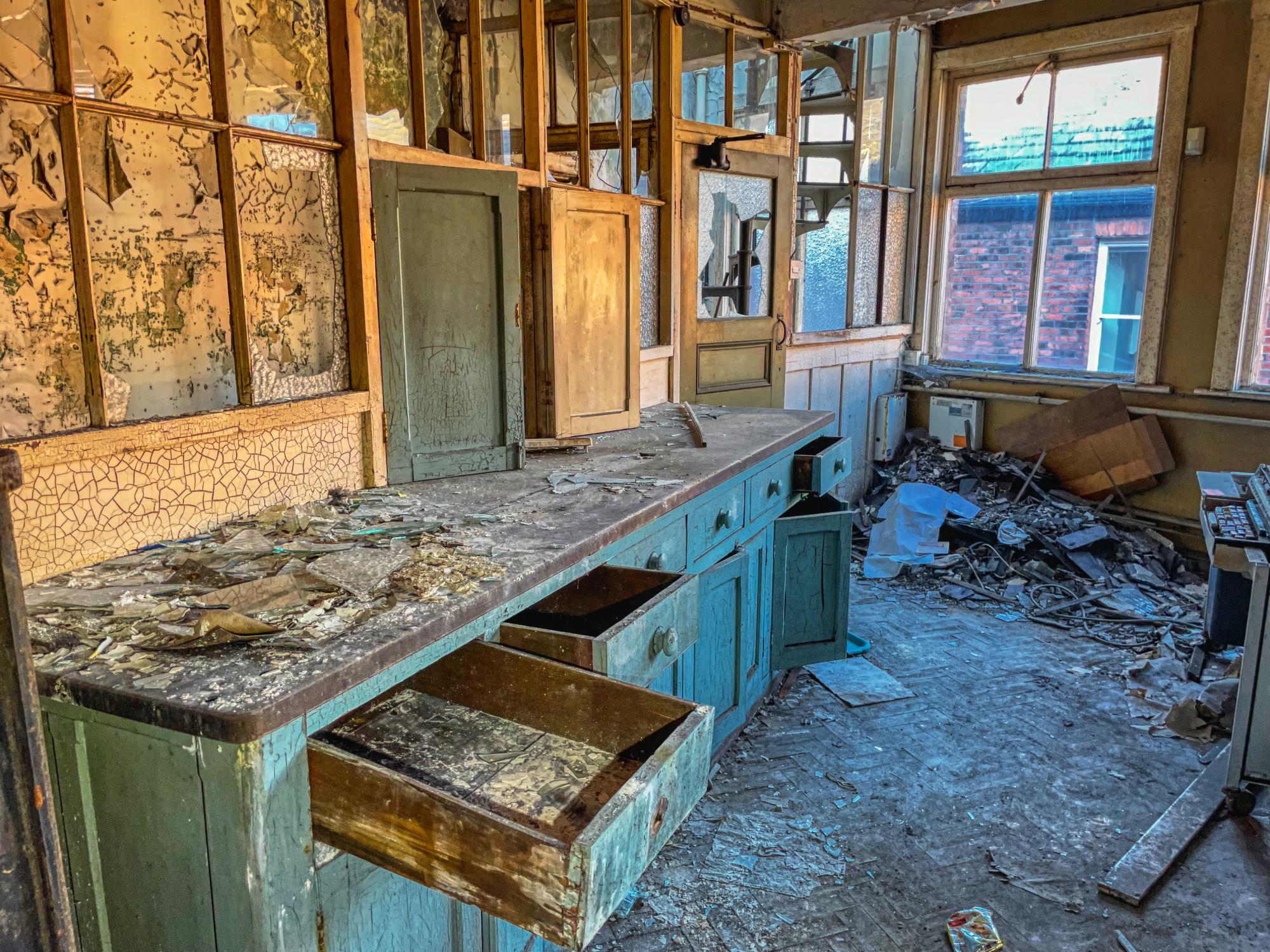 The décor, styling, drawers, and doors looked distinctly from another time. This would hit me more a little later in the explore.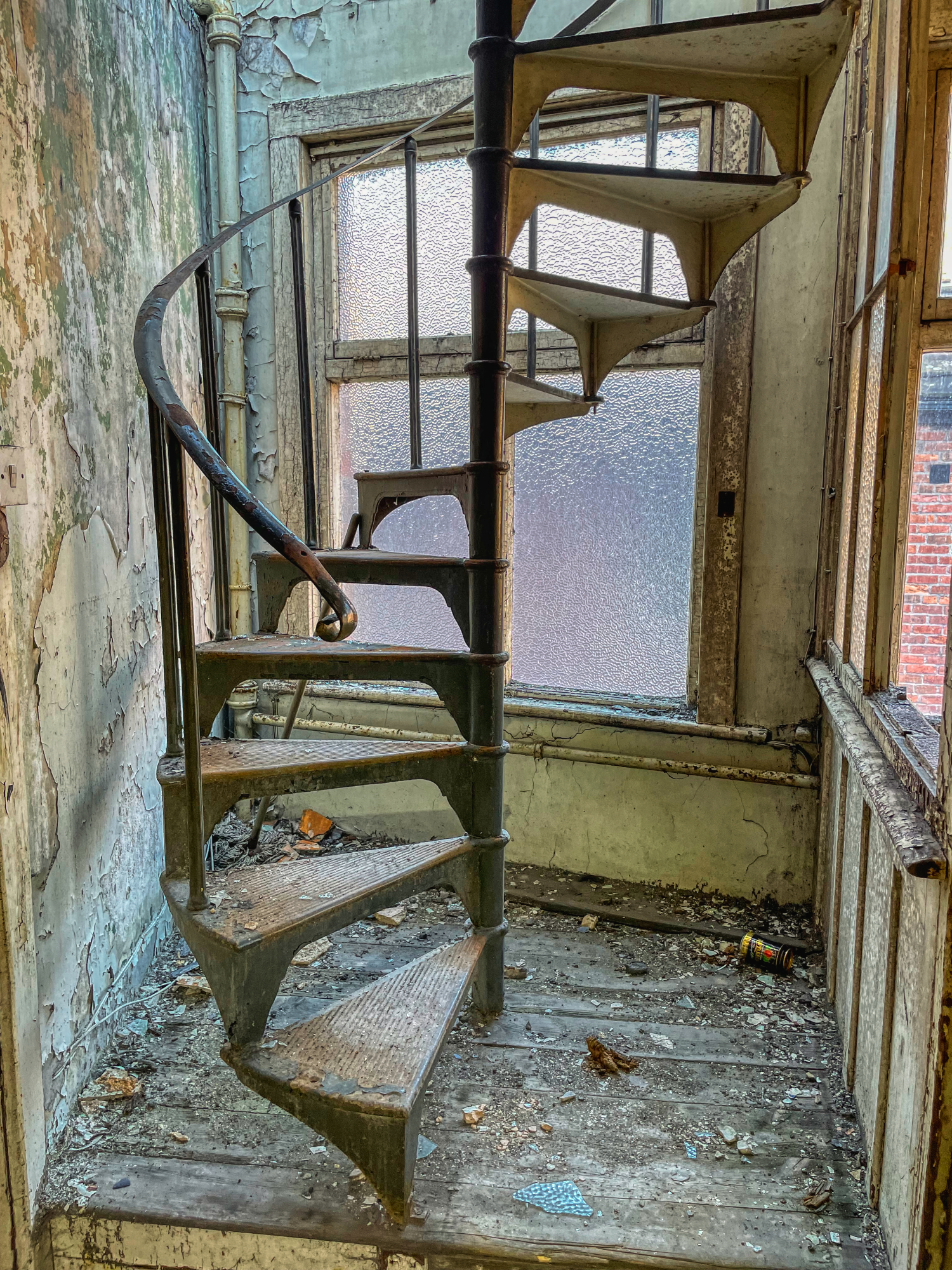 If it was made of wood, it surely would have been rotten. We ascended into the main section of 'George Barnsley & Sons'.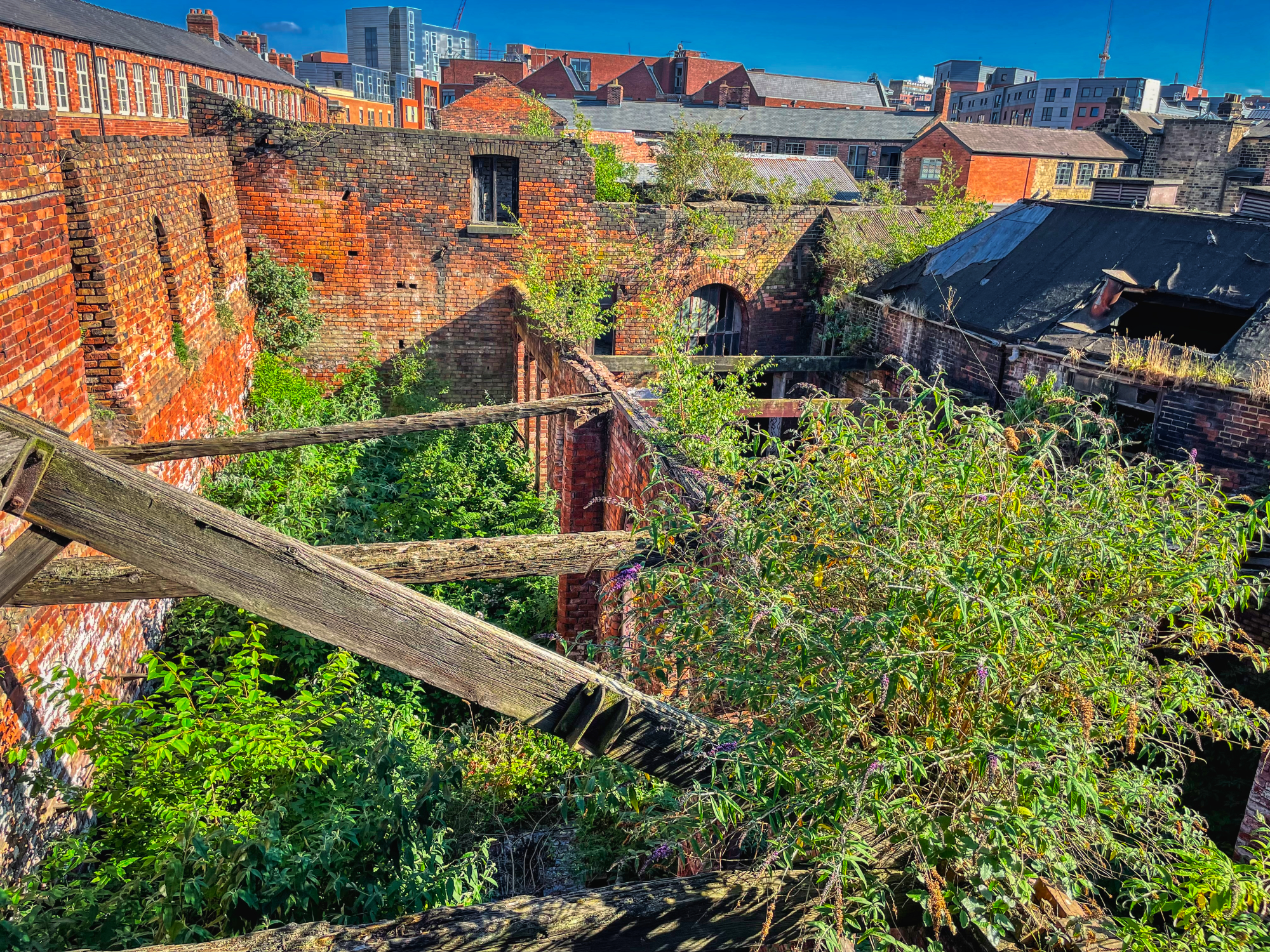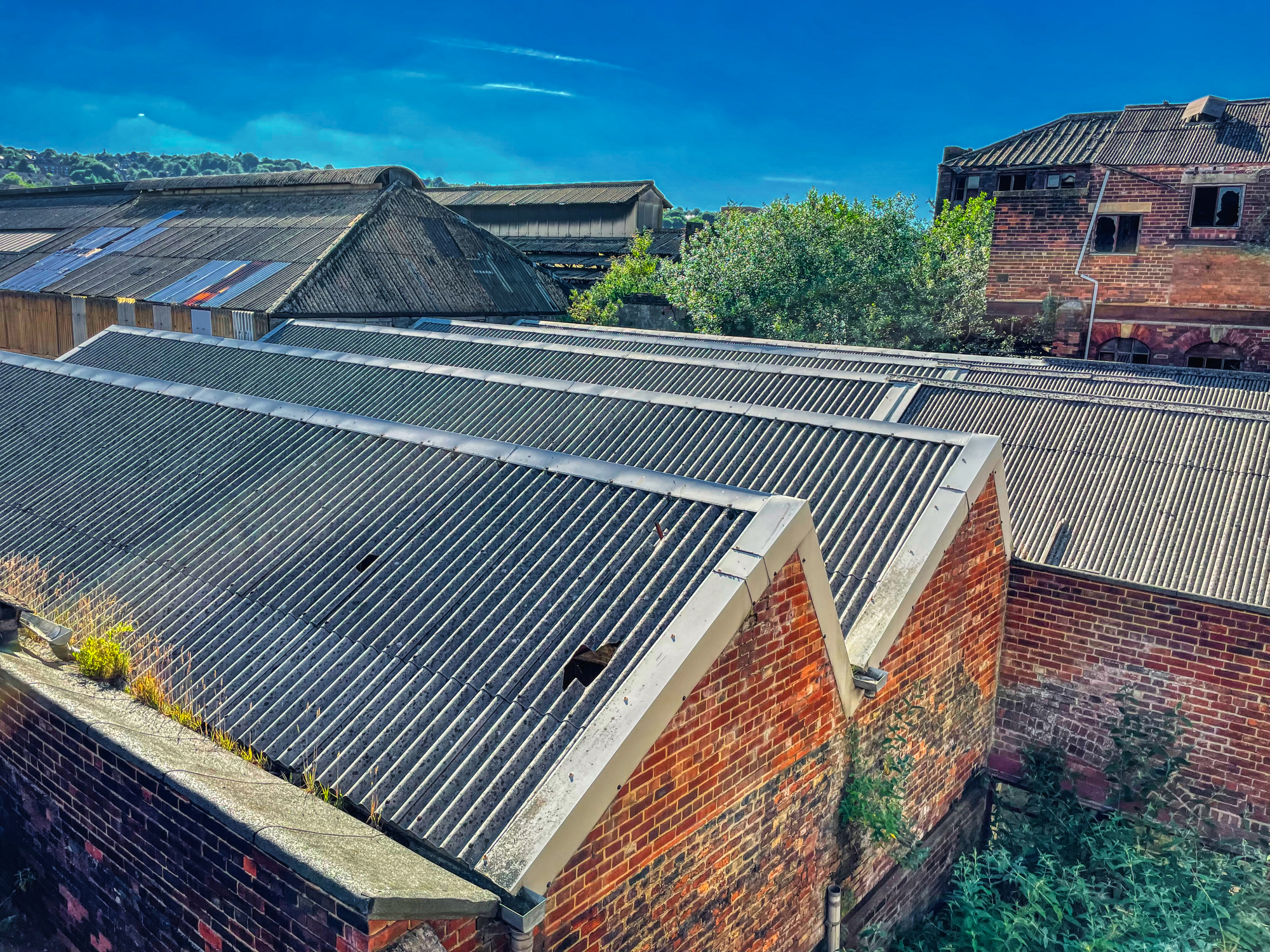 Parts of the complex had collapsed but it indicates the size.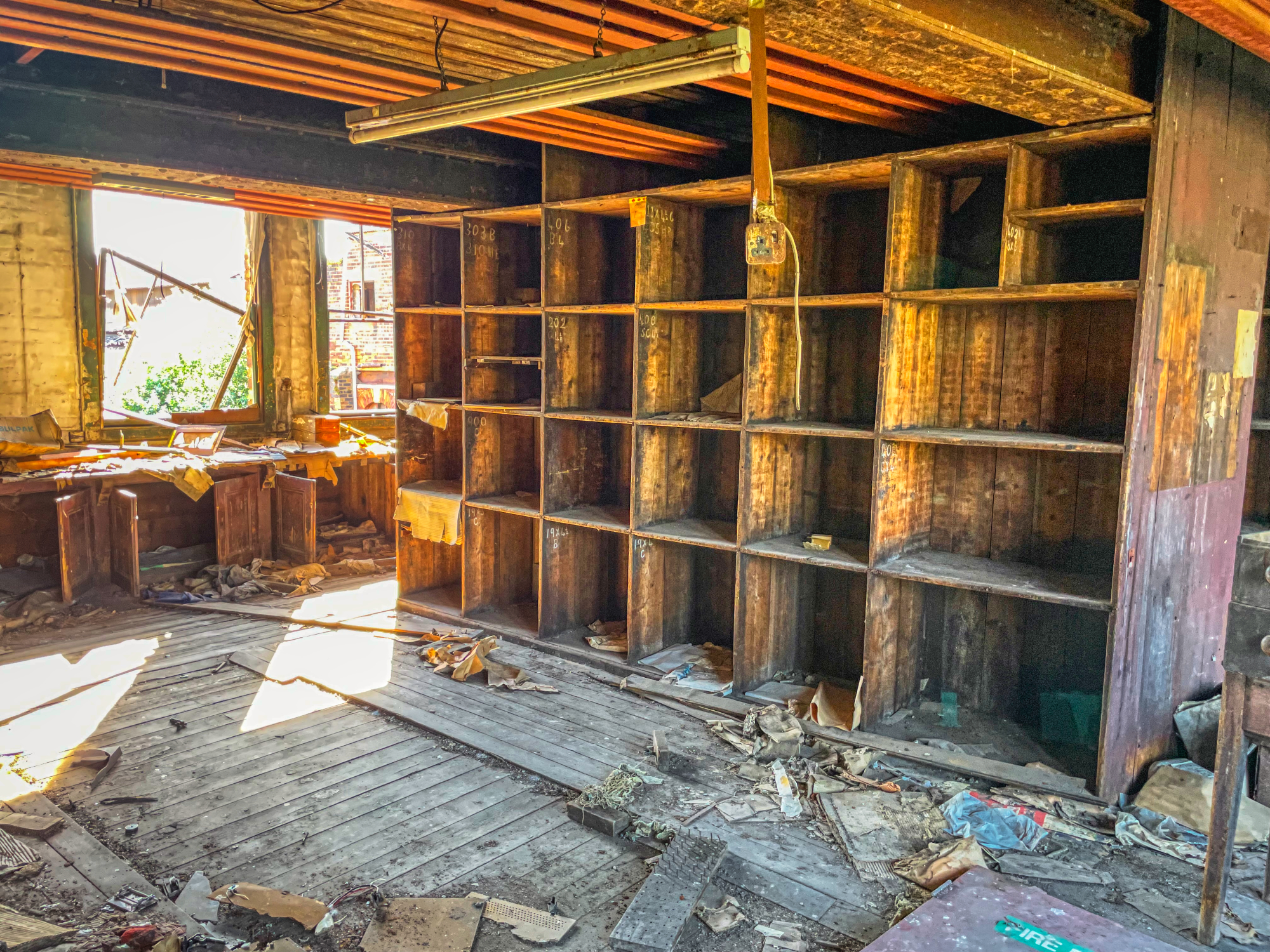 This is where the mass of cupboards began and a strange feeling came over me. @anidiotexplores had wandered off and the room was totally silent. While I am accustomed to this feeling, another one entered my mind, one of the past, one hundred years ago, or more when this would have been a hive of activity.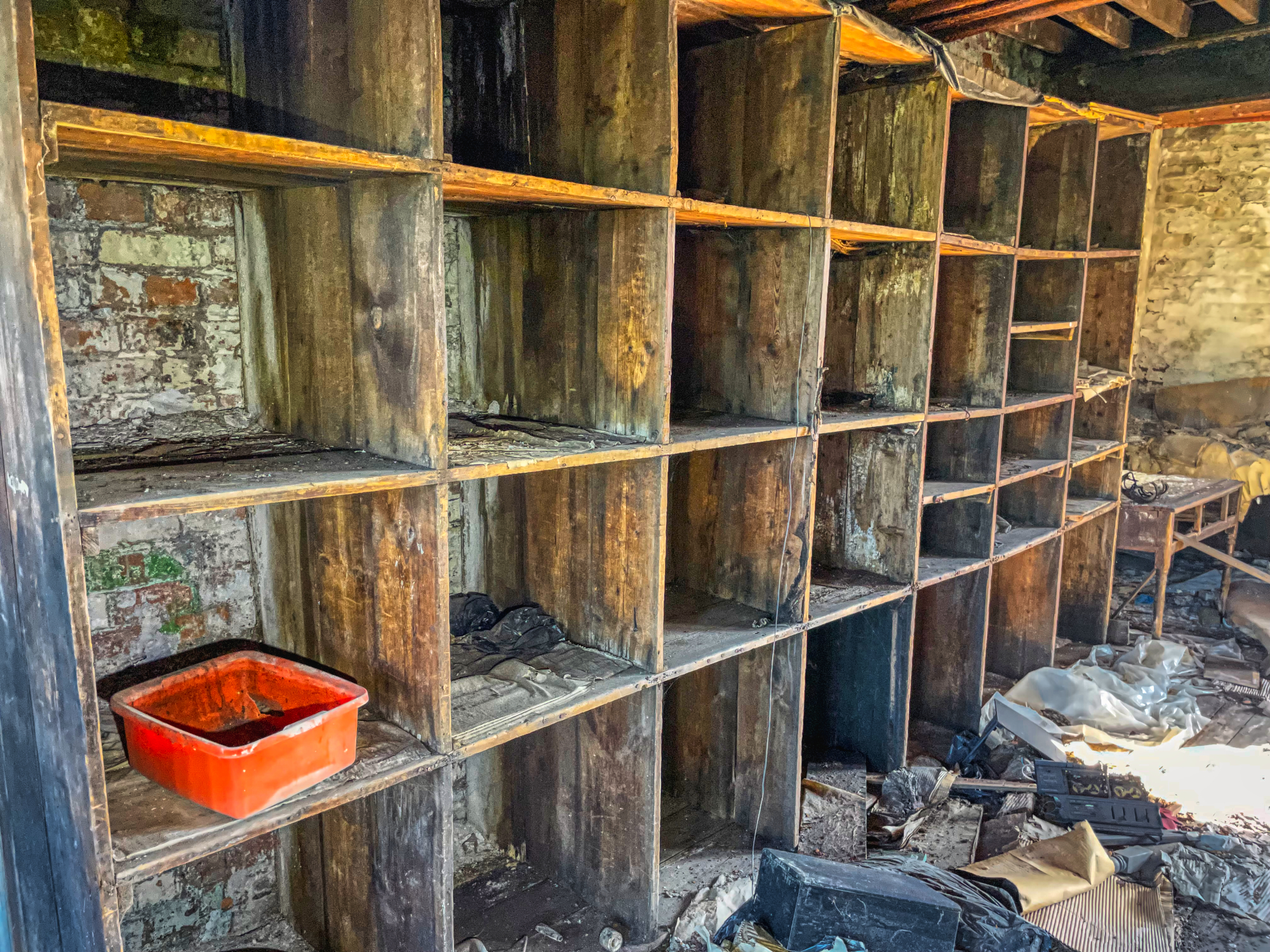 What I was seeing was now very surreal and the atmosphere was palpable.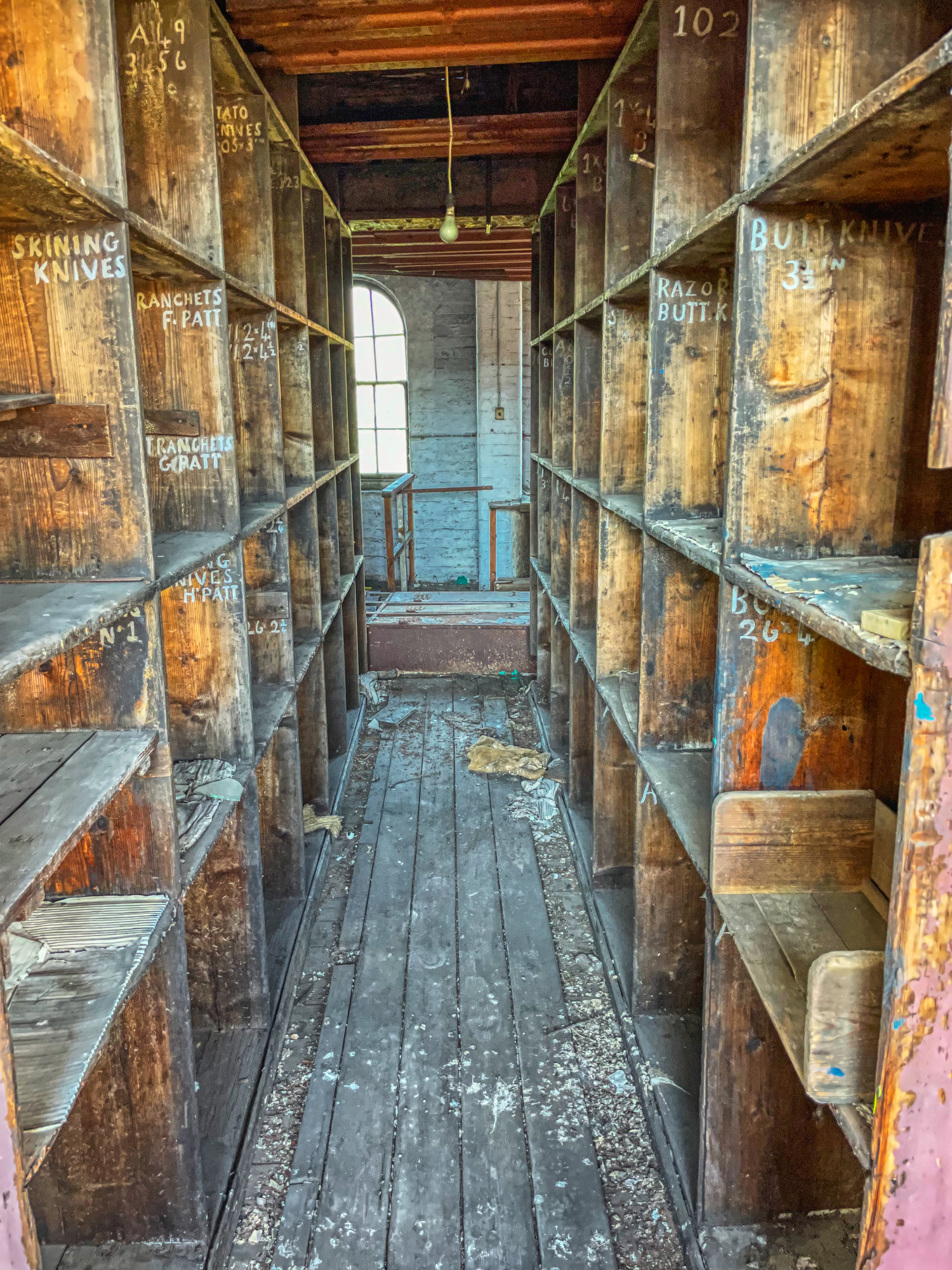 Each cubby hole was marked in white pen or something of that nature.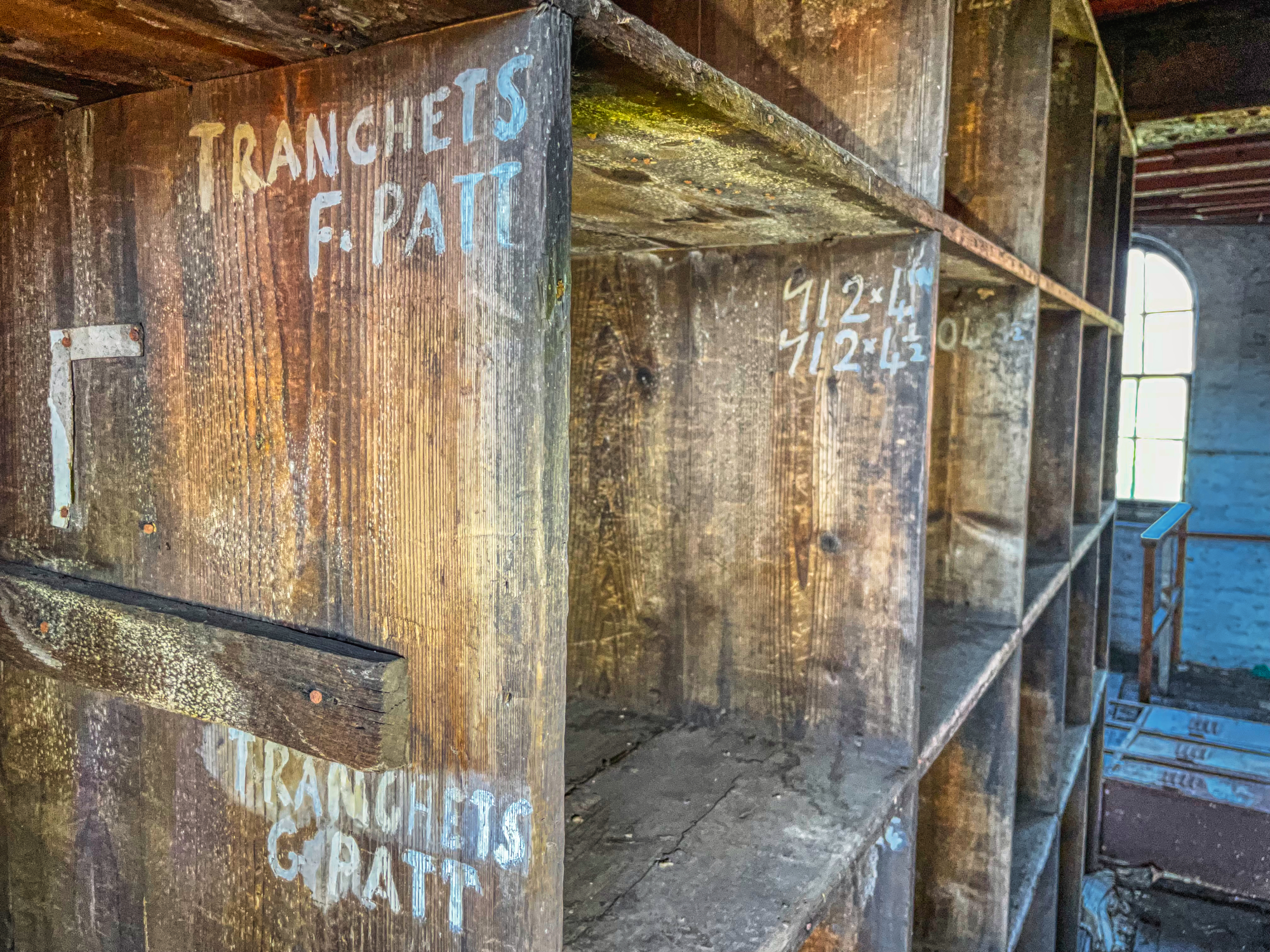 The floor was a cross-cross of corridors, many of these shelves all with their own markings. Some of them I could not walk down as the floor was starting to collapse.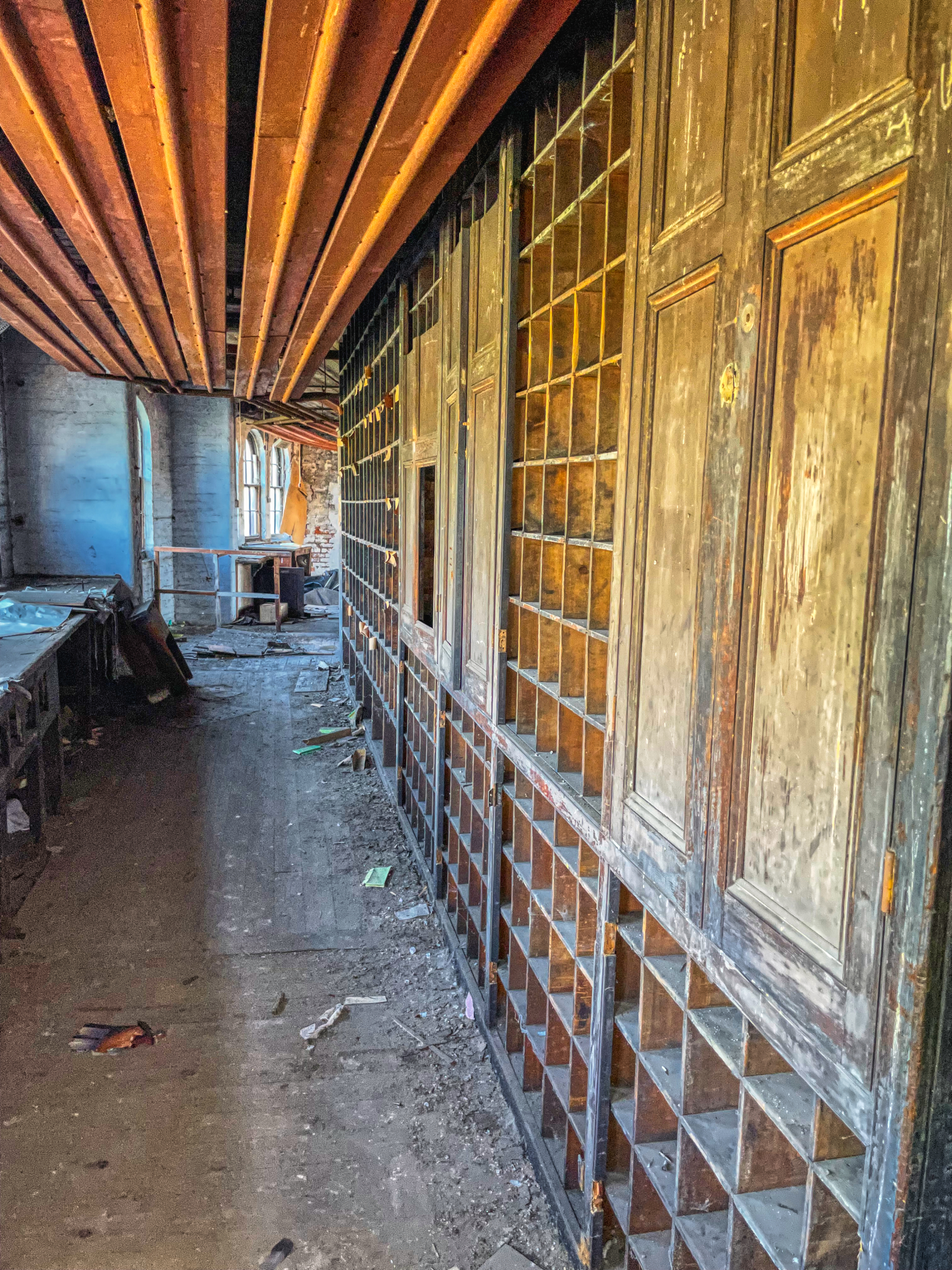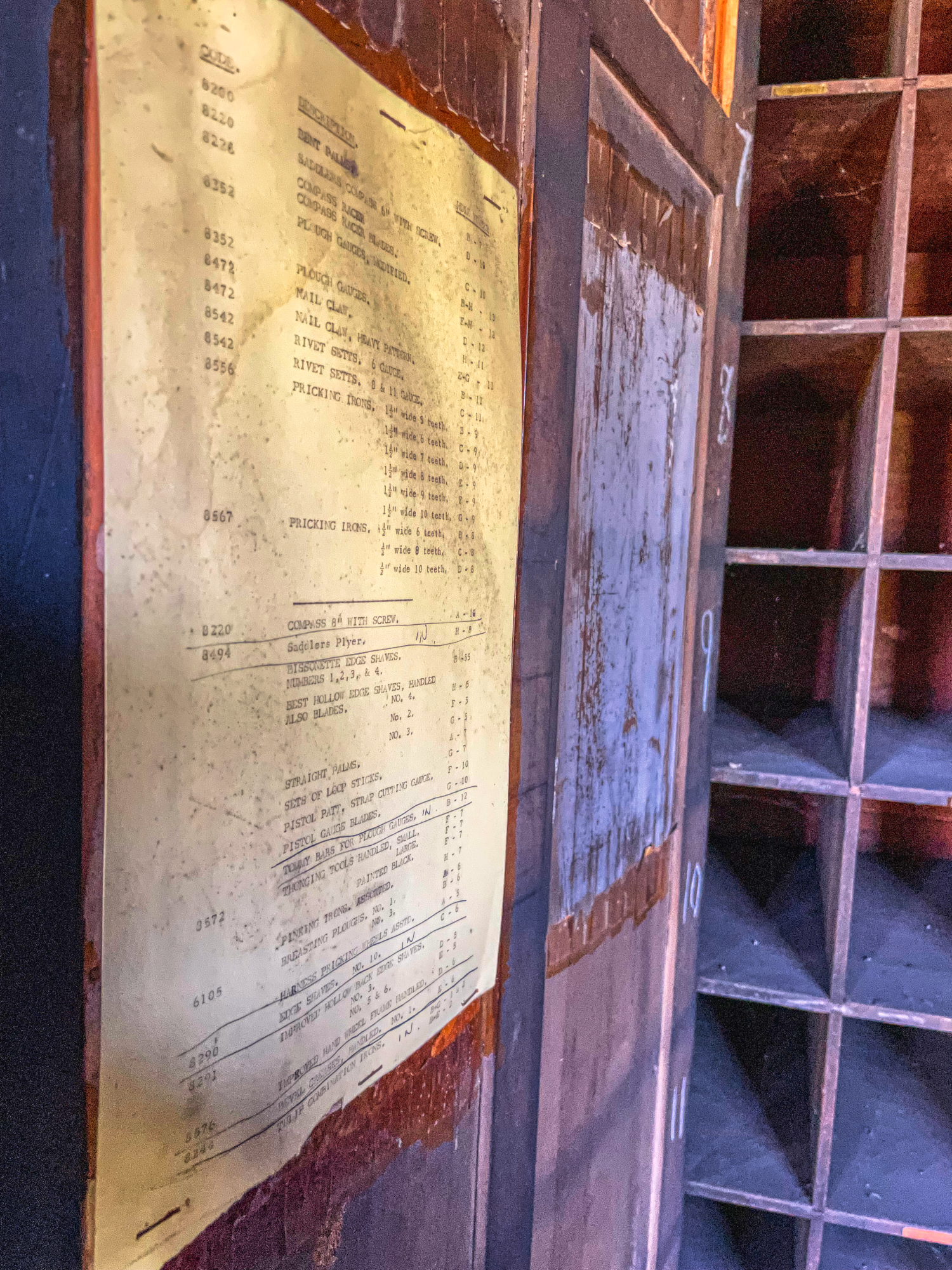 Maybe that 'sewing machine' was a huge typewriter and this was generated from it.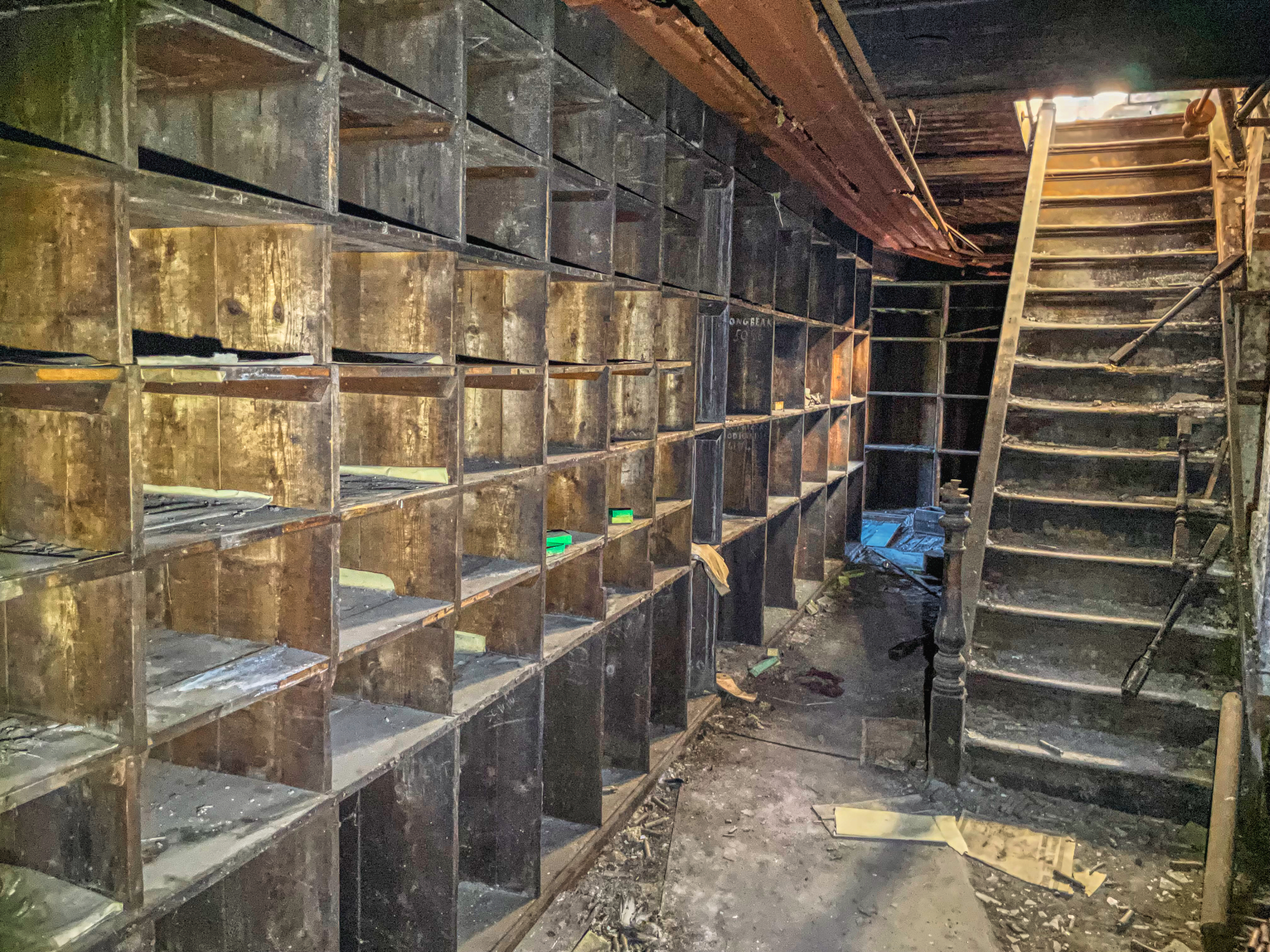 We headed up, and then down again amazed and lost in another time. It's not often I feel like that and this was one of those special explores you don't experience very often.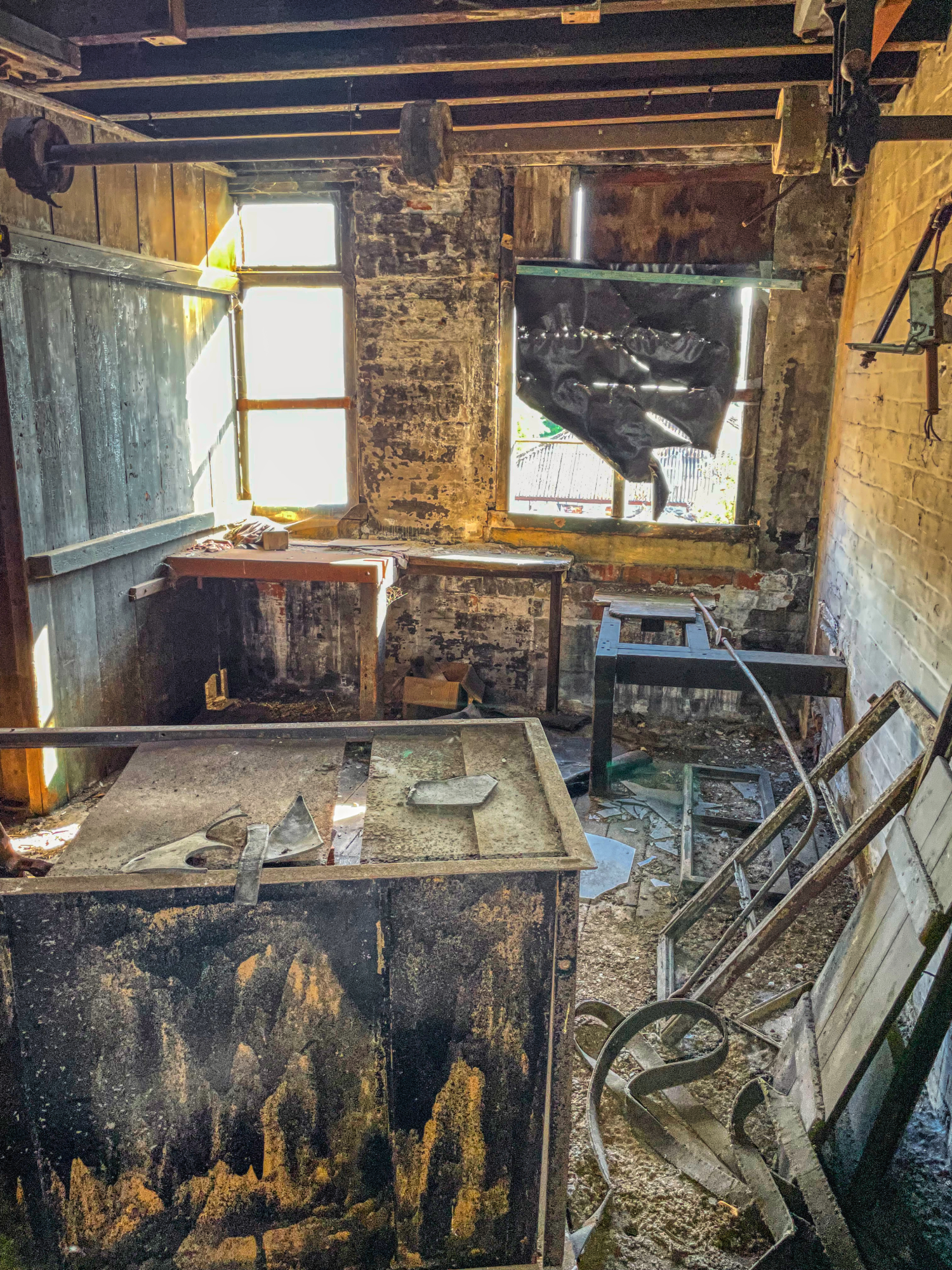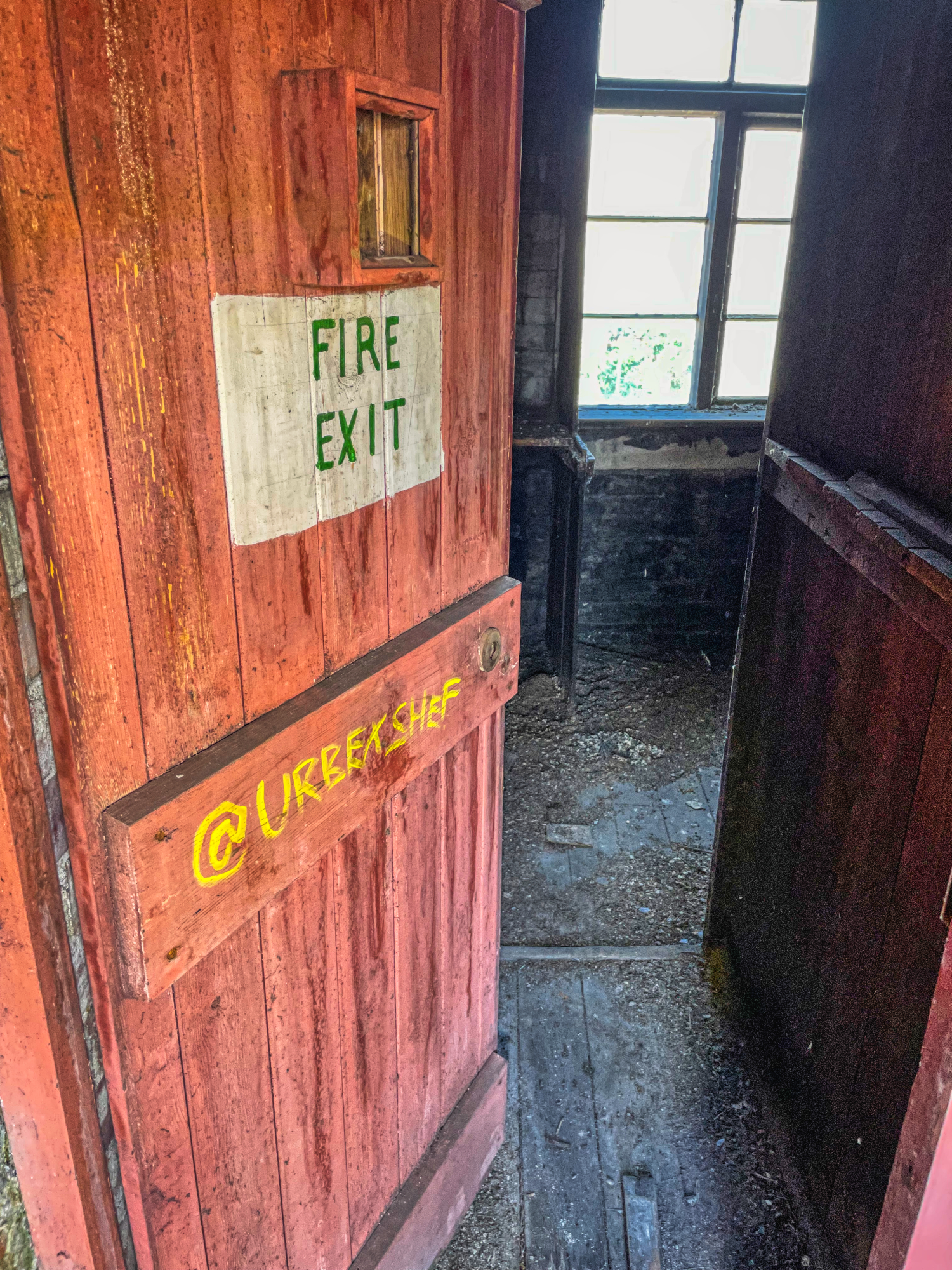 There's always some twat who wants to sign their name, fucking idiot.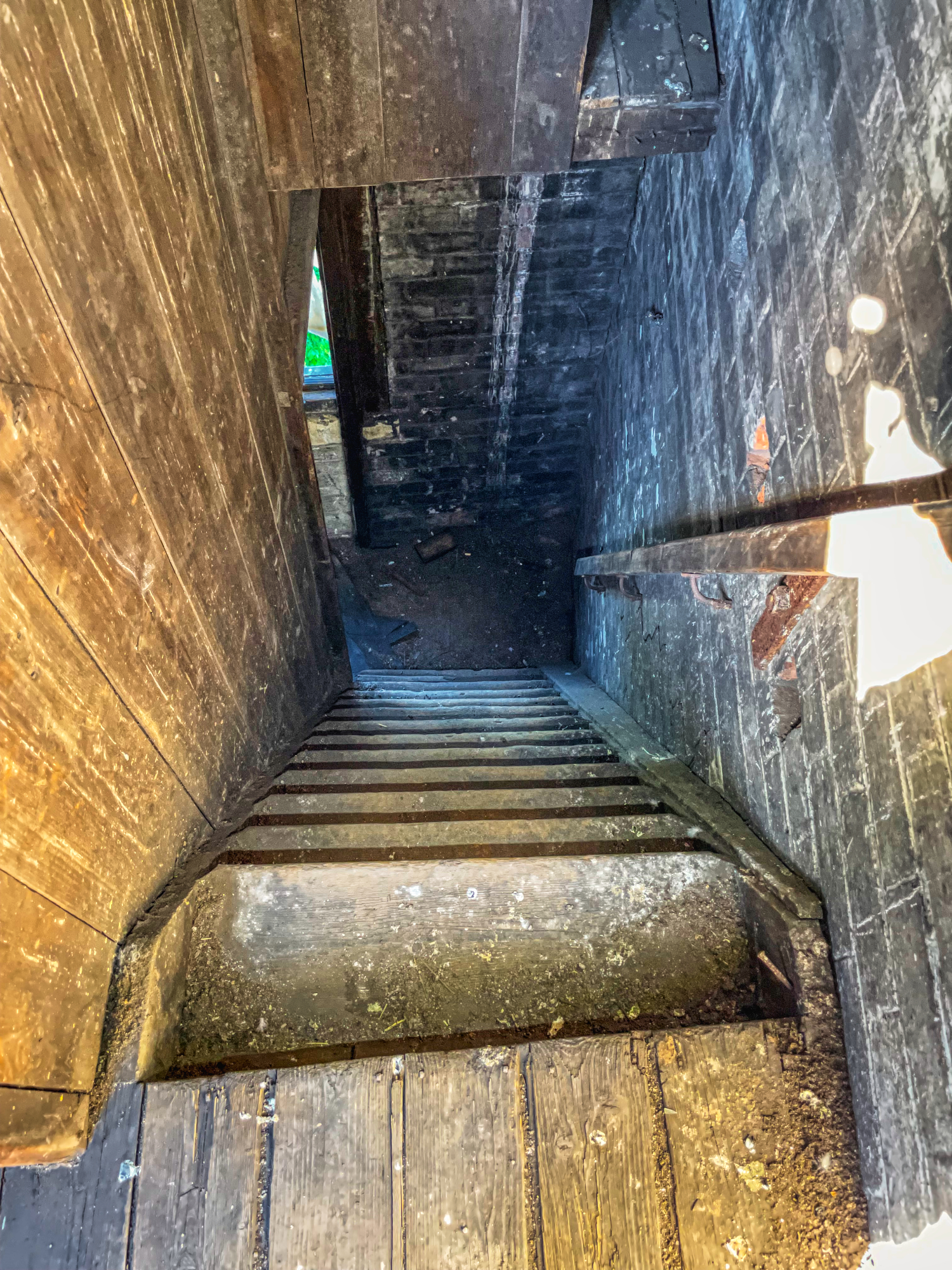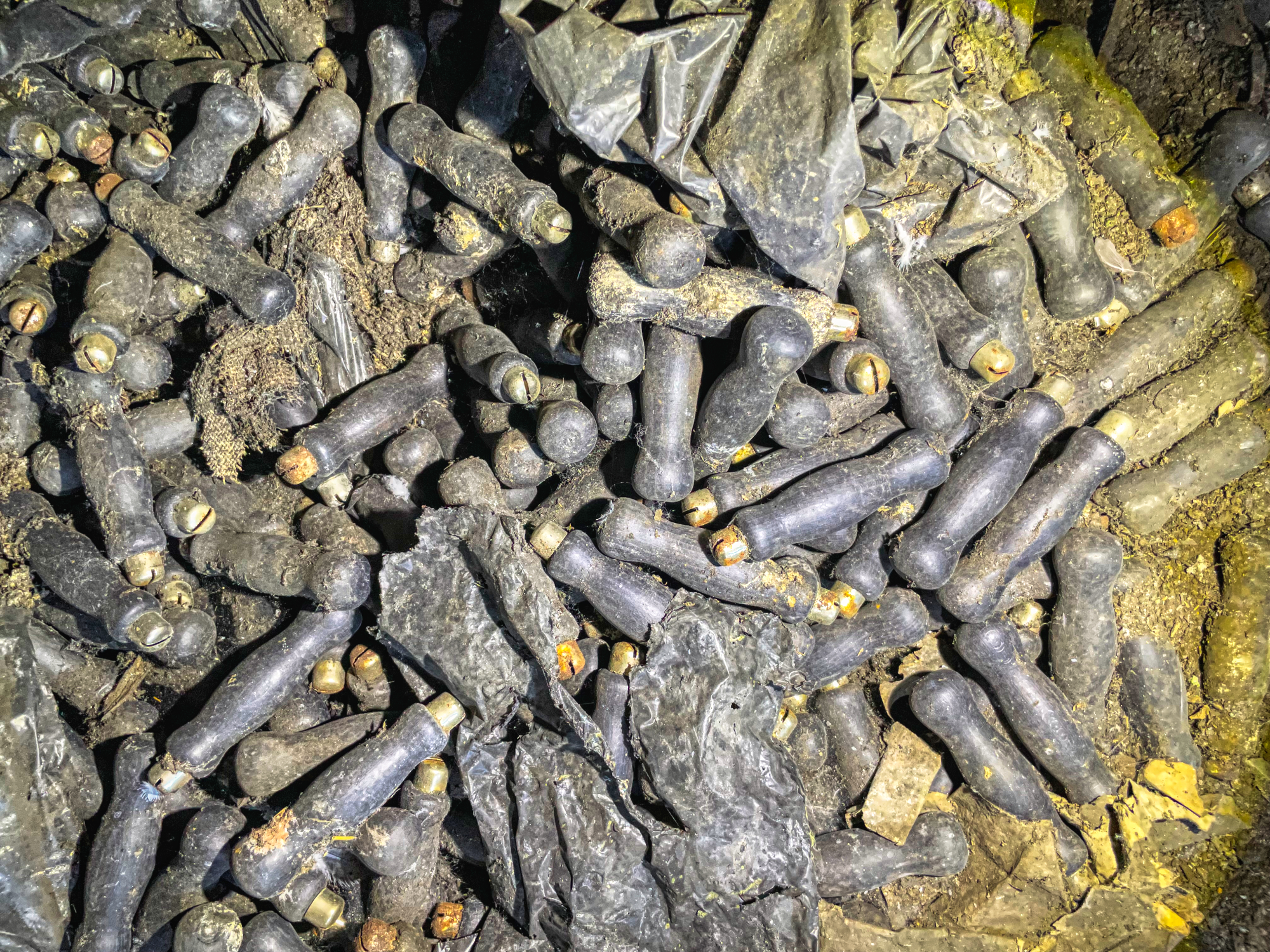 I don't know what these are, but there were plenty of them.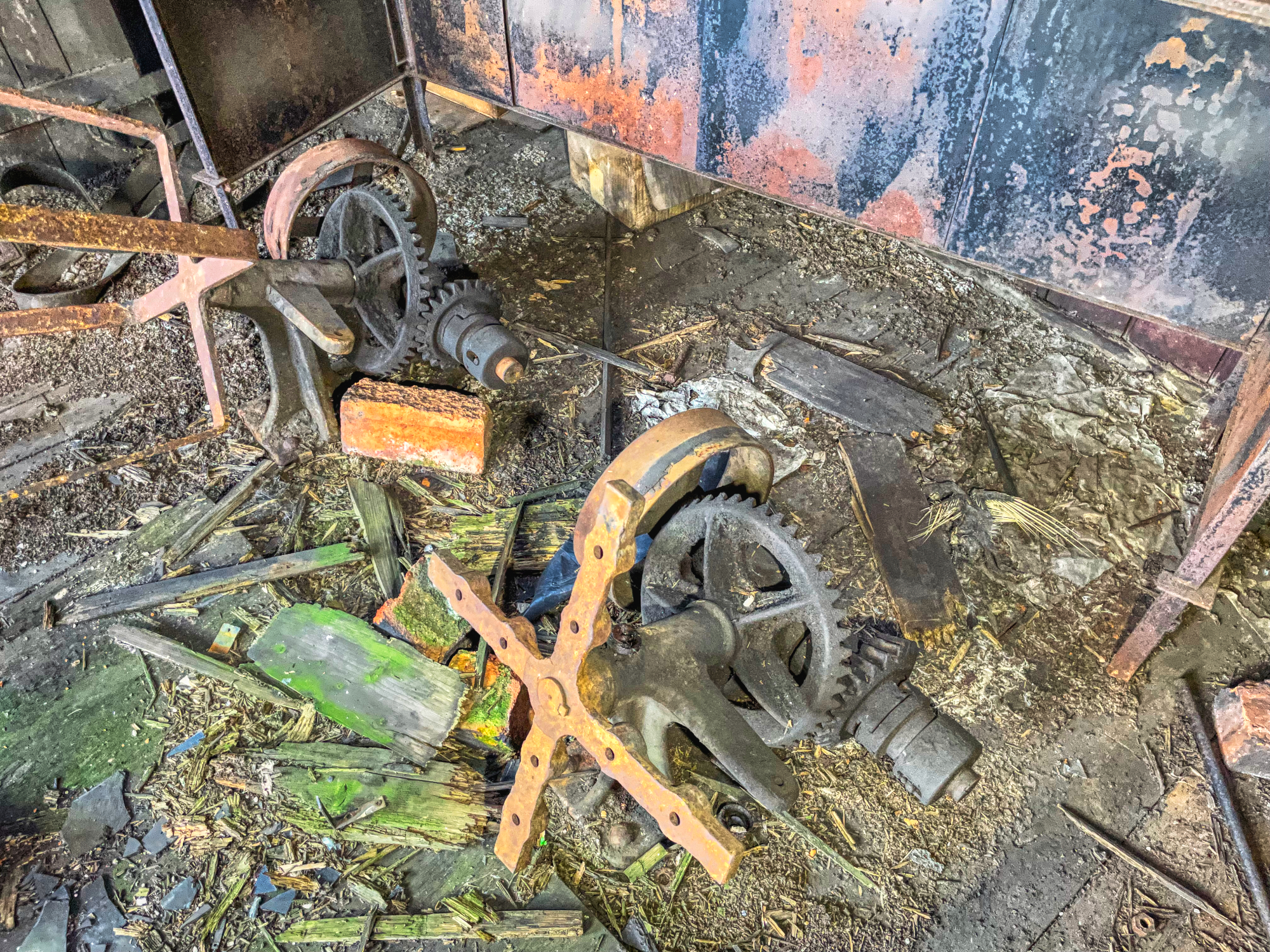 Discarded machinery and gears.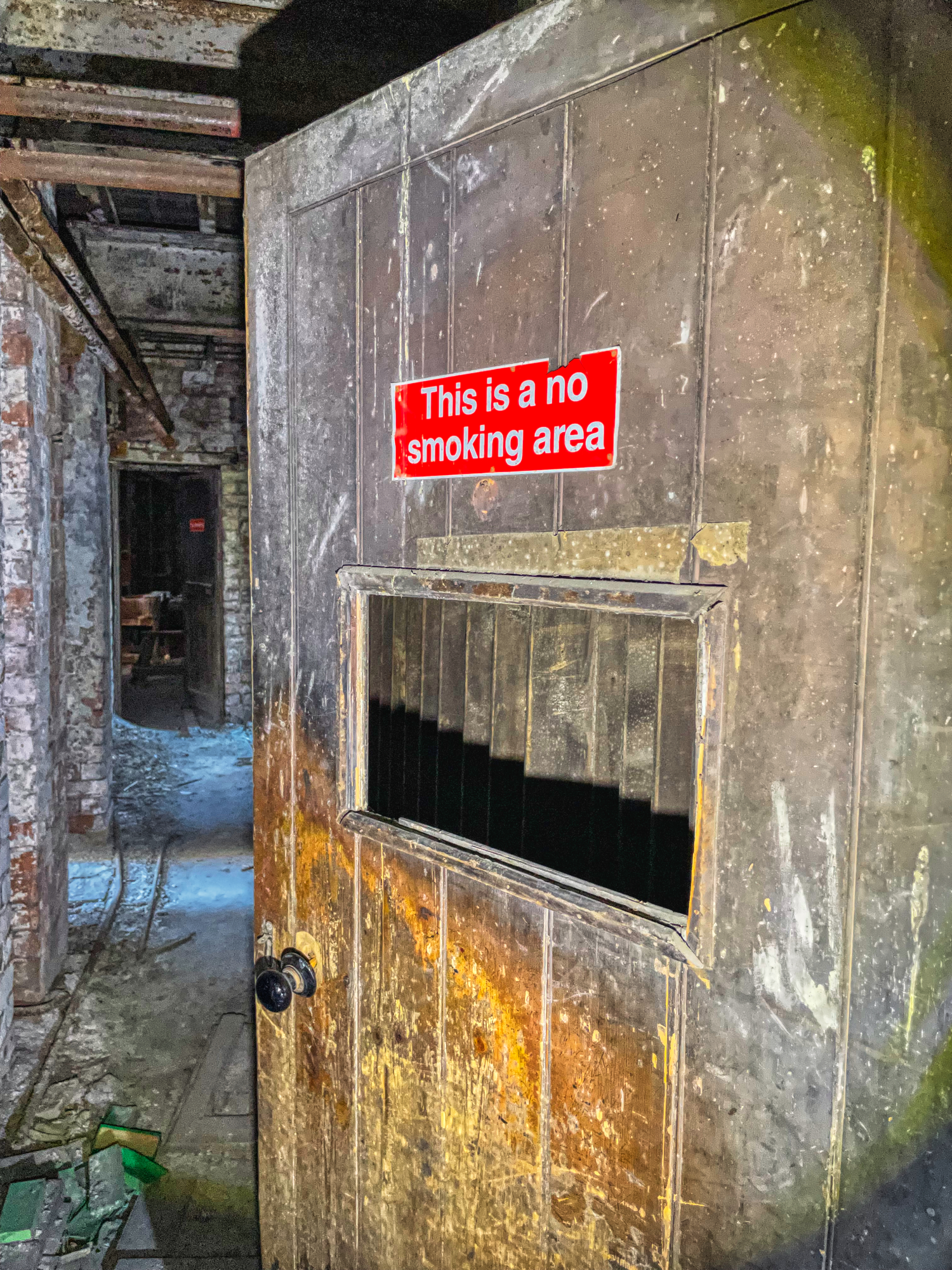 While I will happily conform, @anidiotexplores who generally 'smokes on the job' likely won't.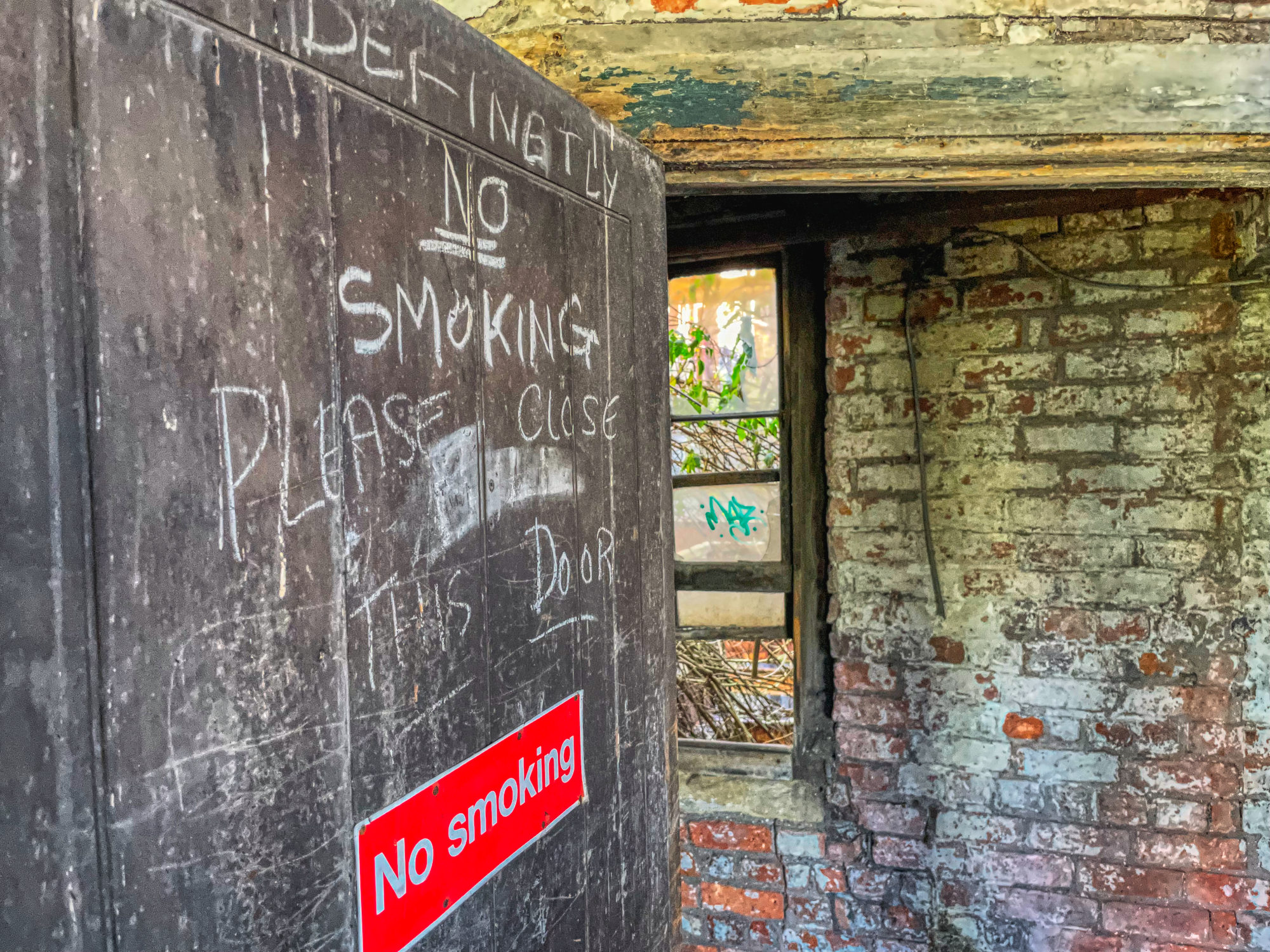 The messages on the doors were getting more insistent. Could there be a stash of combustible gelignite behind this one?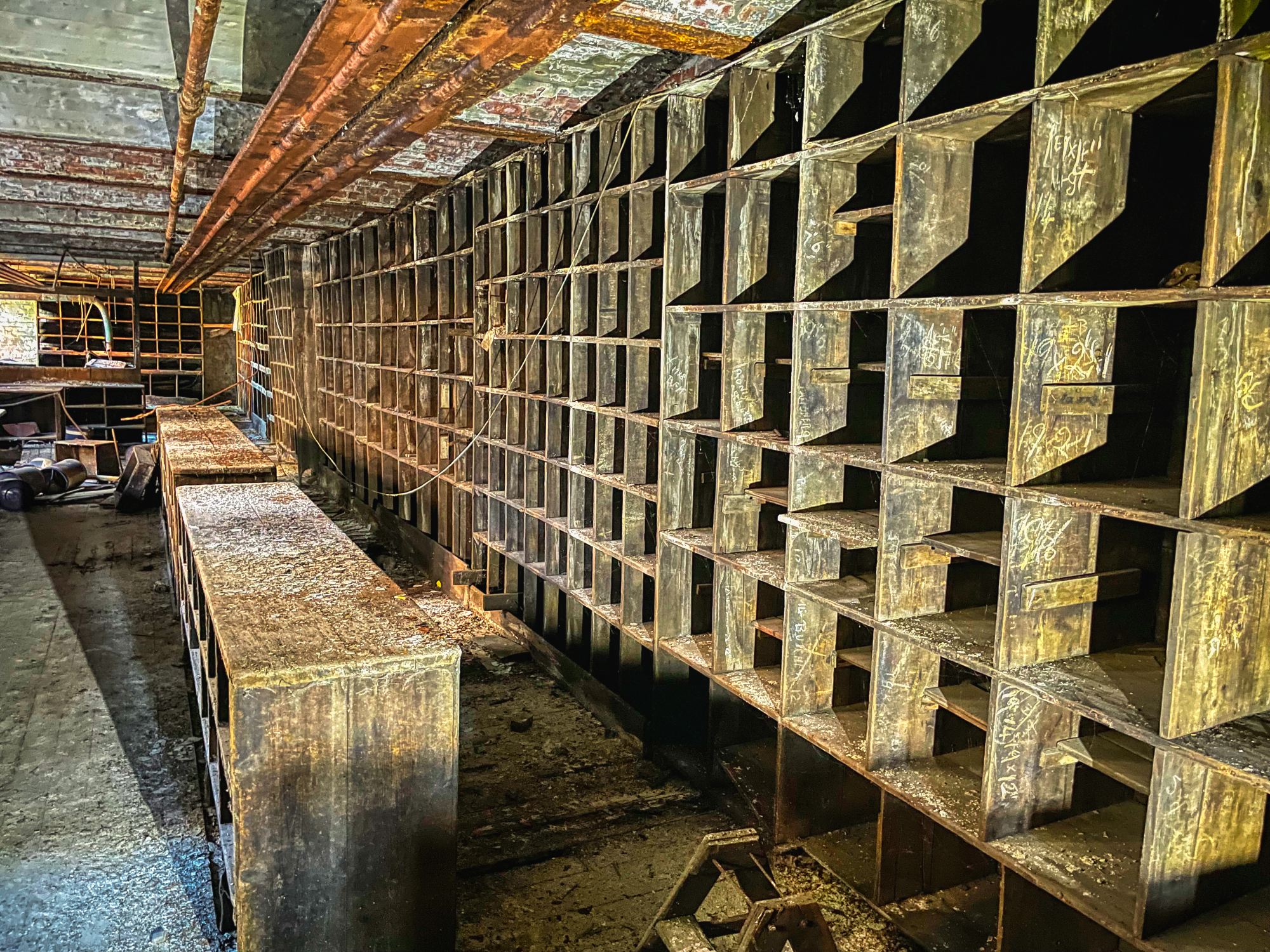 Not so, but it was getting even more 'woody' the further along this floor we ventured. Some smouldering ash could well set the whole place off easily.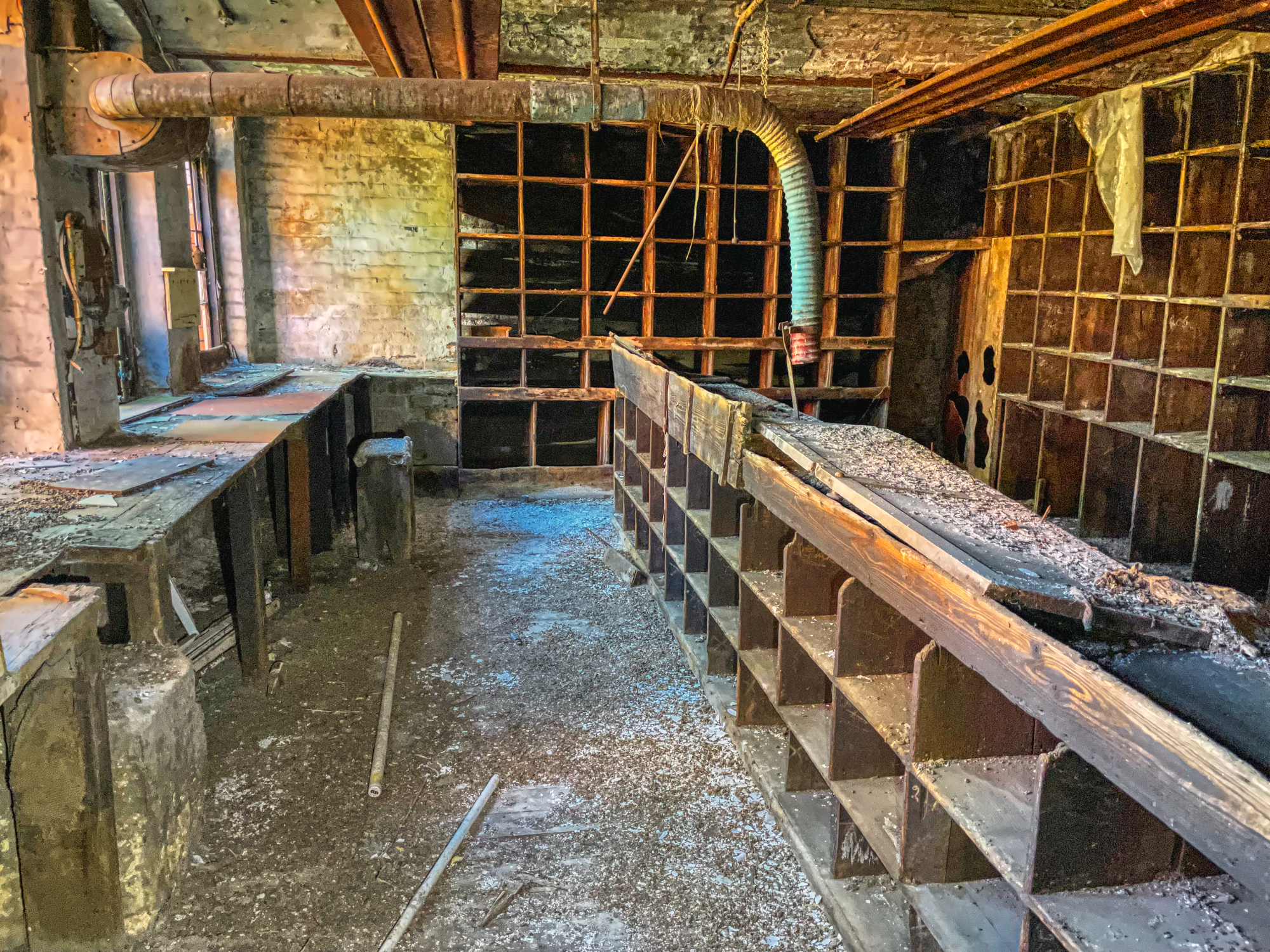 For once that 'blue snake' is not part of an illegal cannabis farm.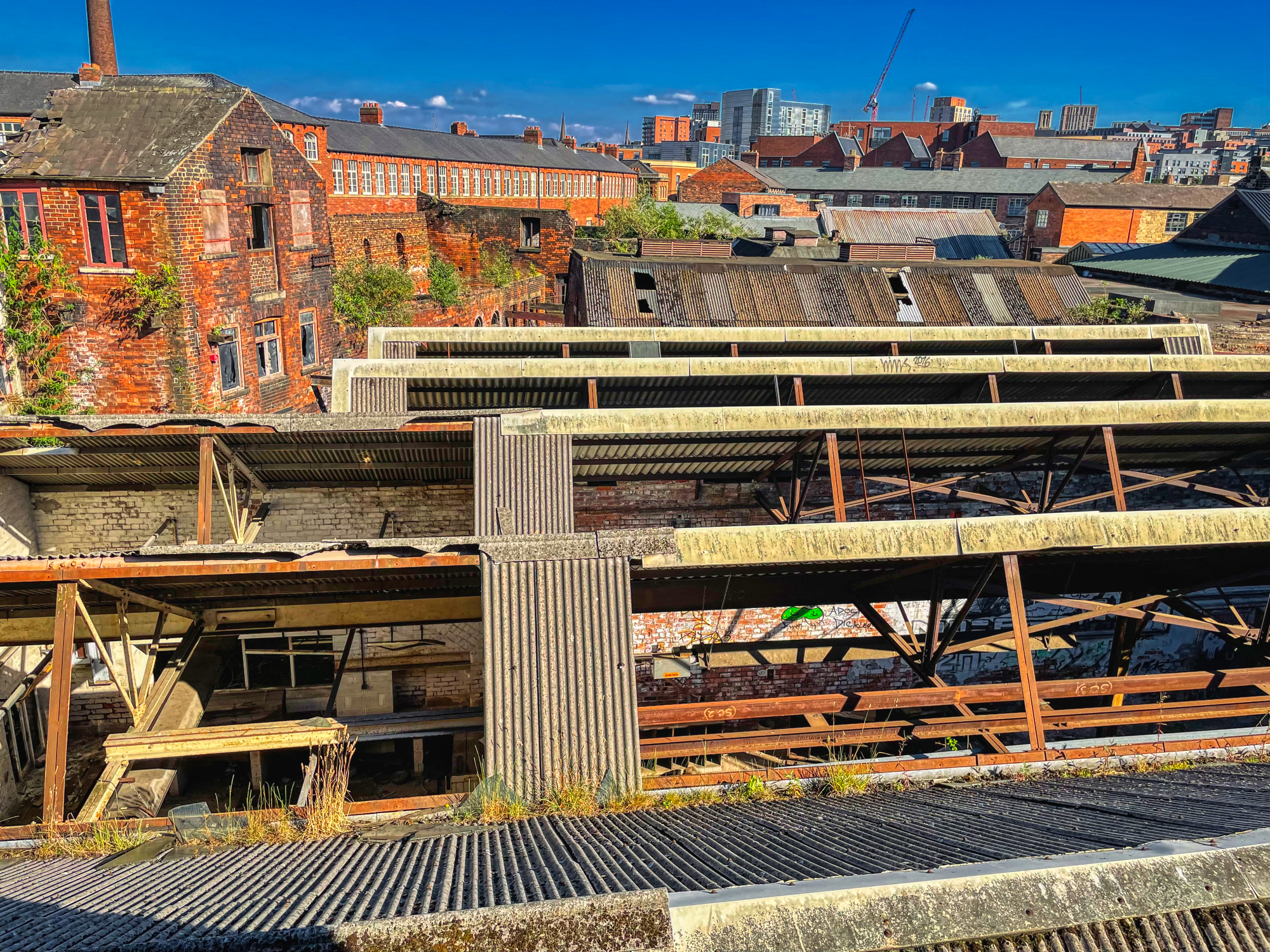 When a place is so big, you need to find the highlights. I figured the building we were in was just that.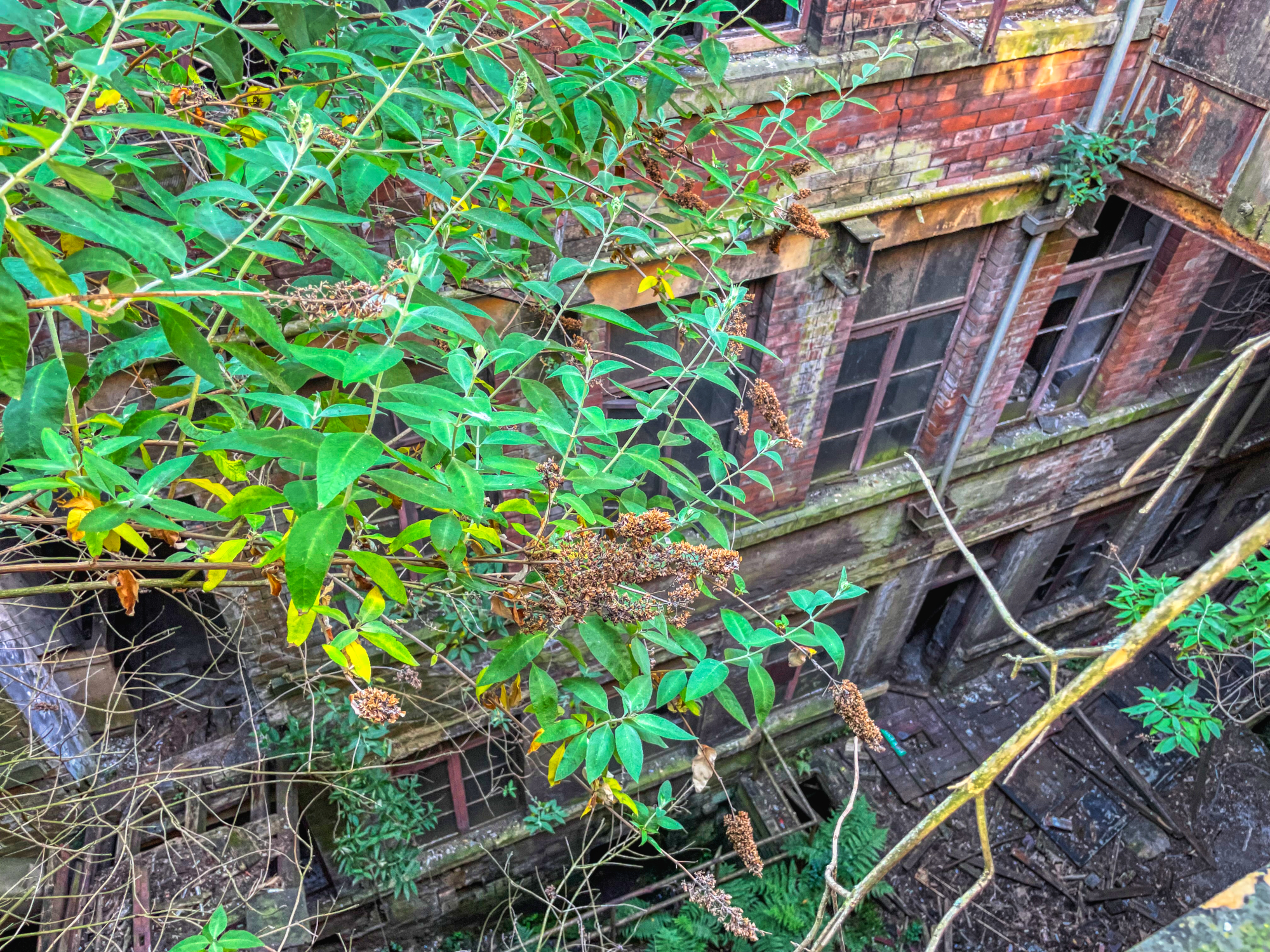 It's a long way down.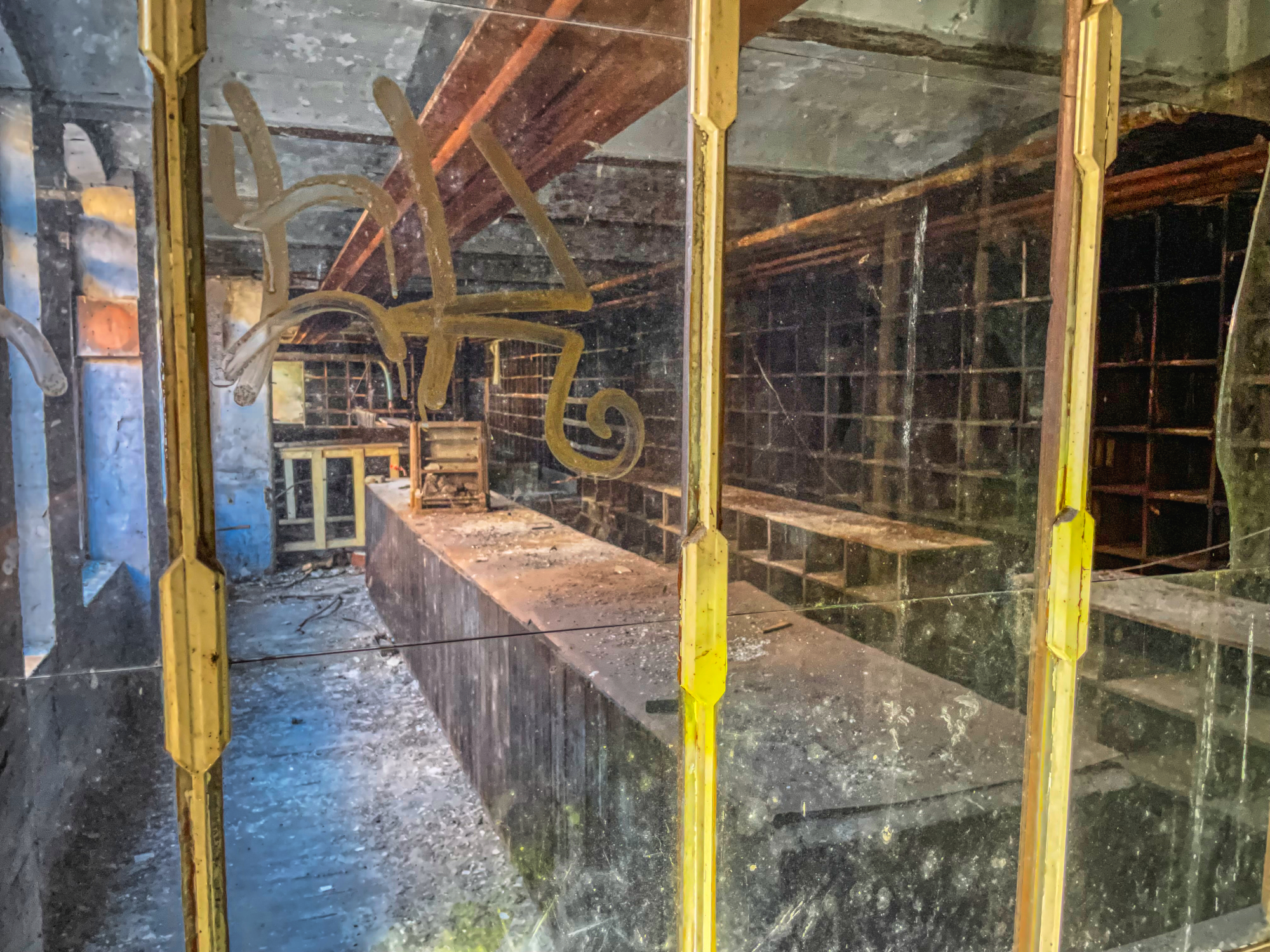 … and that's real glass, only partially smashed.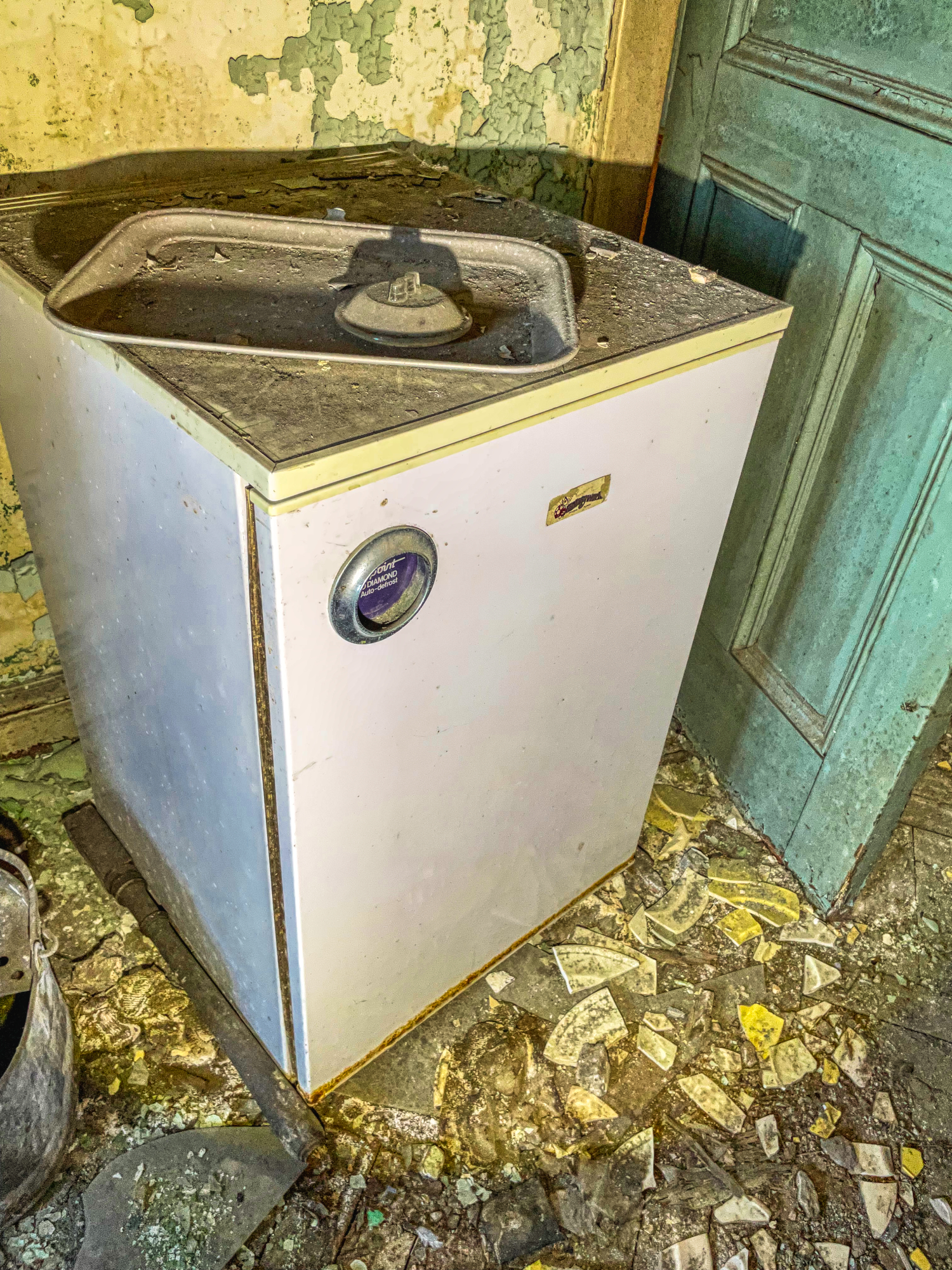 My family had this very model when I was a kid, yeah… that means it's REALLY old.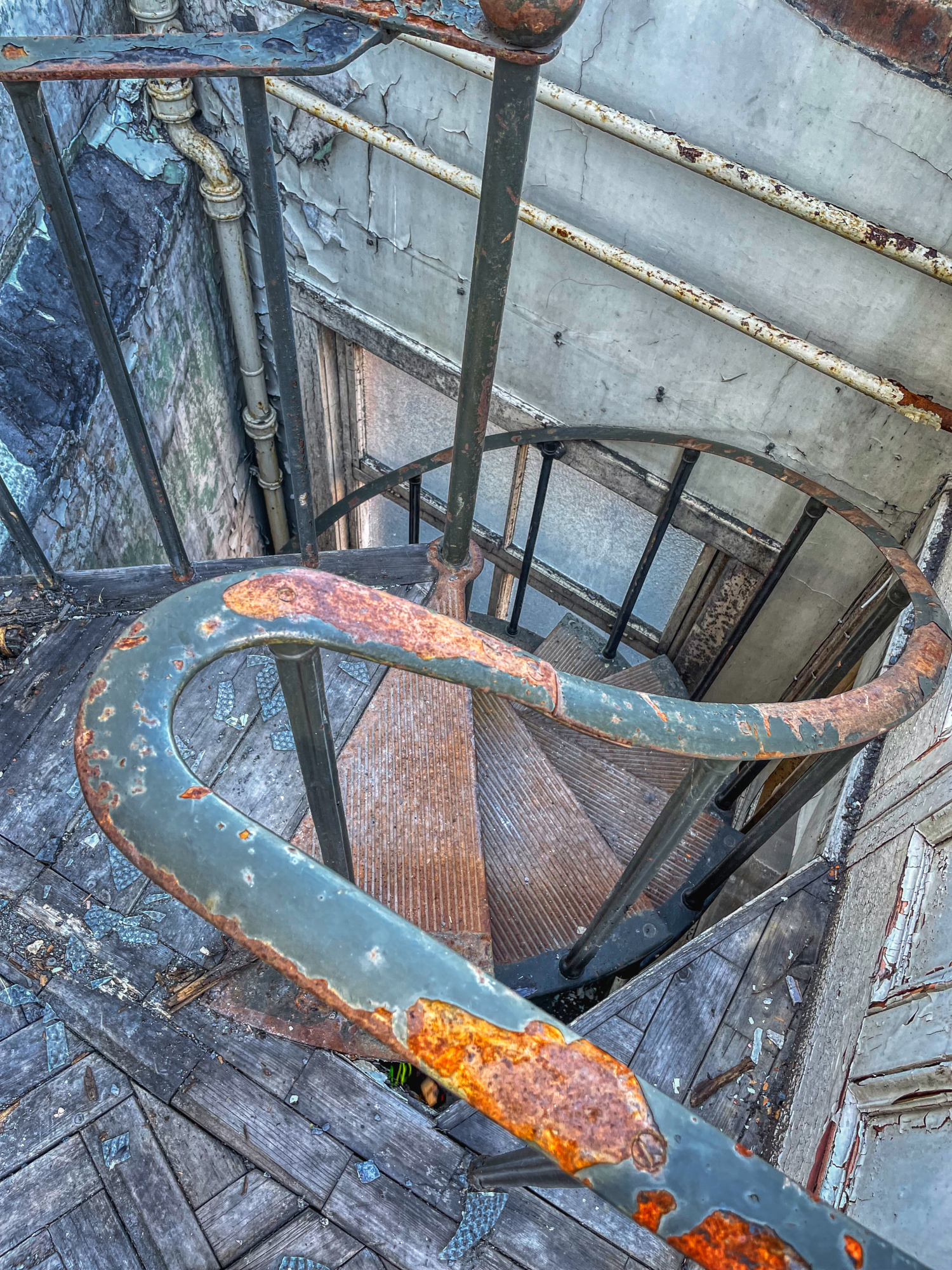 Back down that spiral staircase…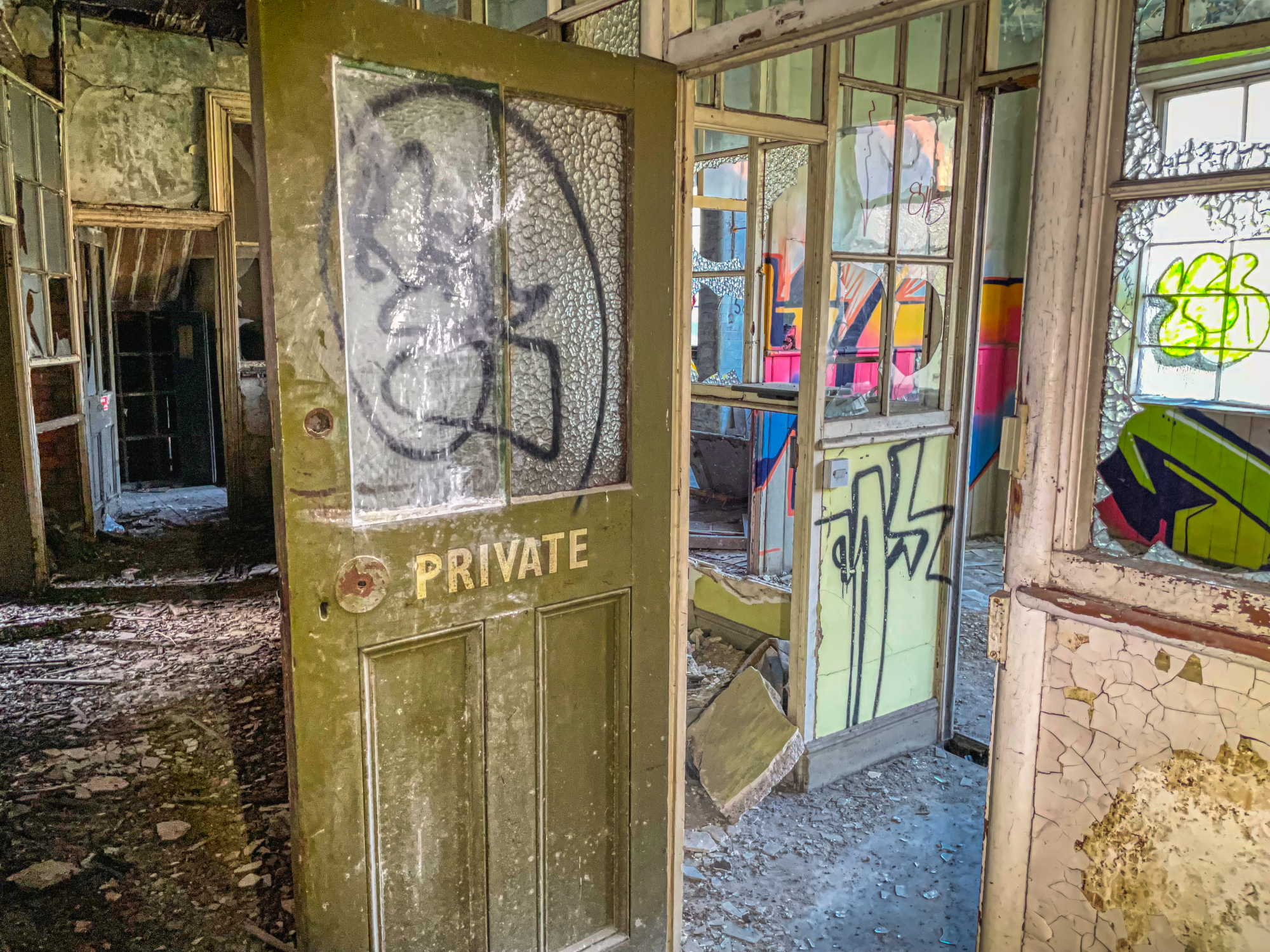 … and past the 19th-century door, we made out way back outside and on to the final sections.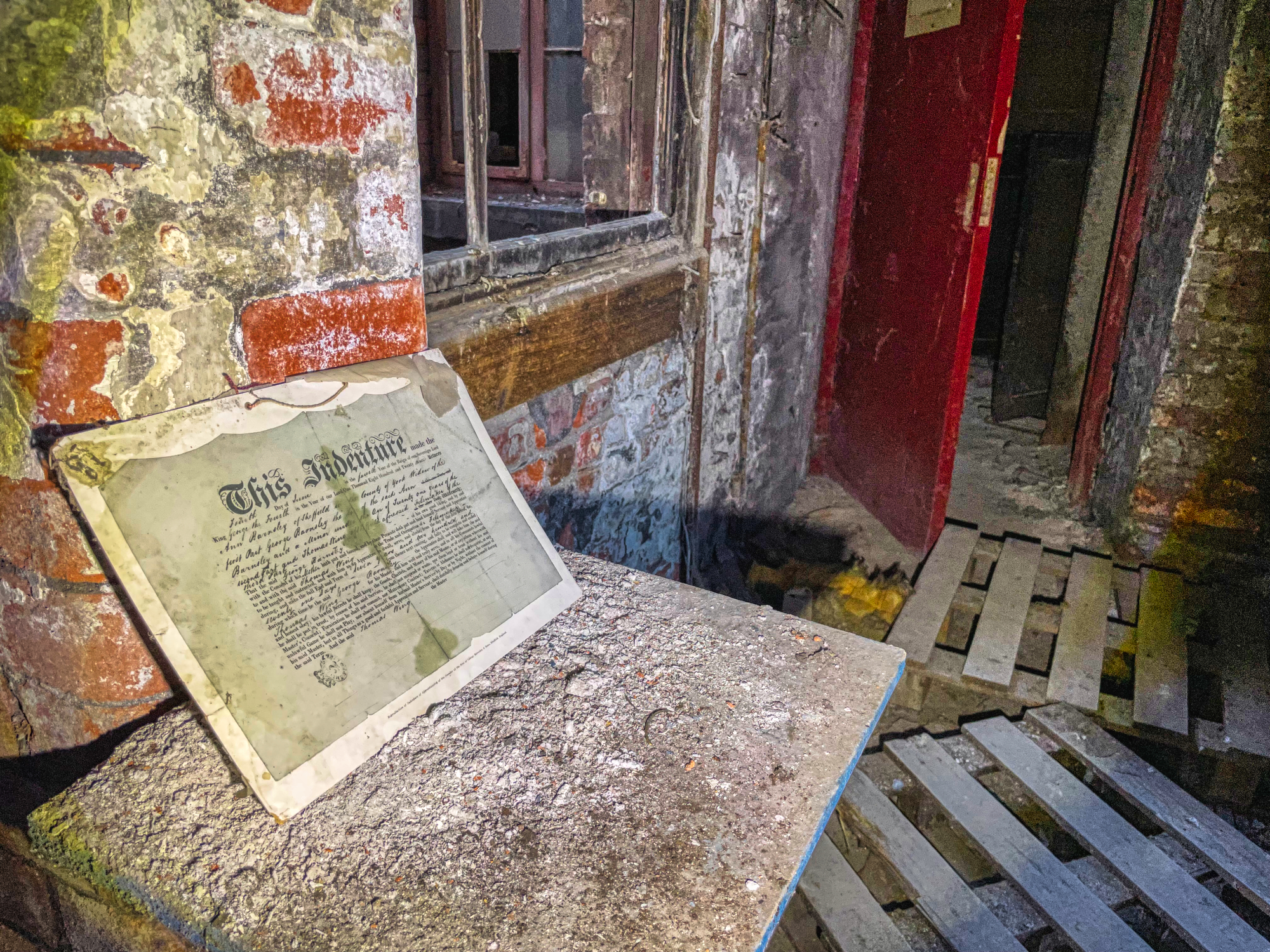 I would like to say it's from the 9th century, but it's just one of those cheap-arse copies.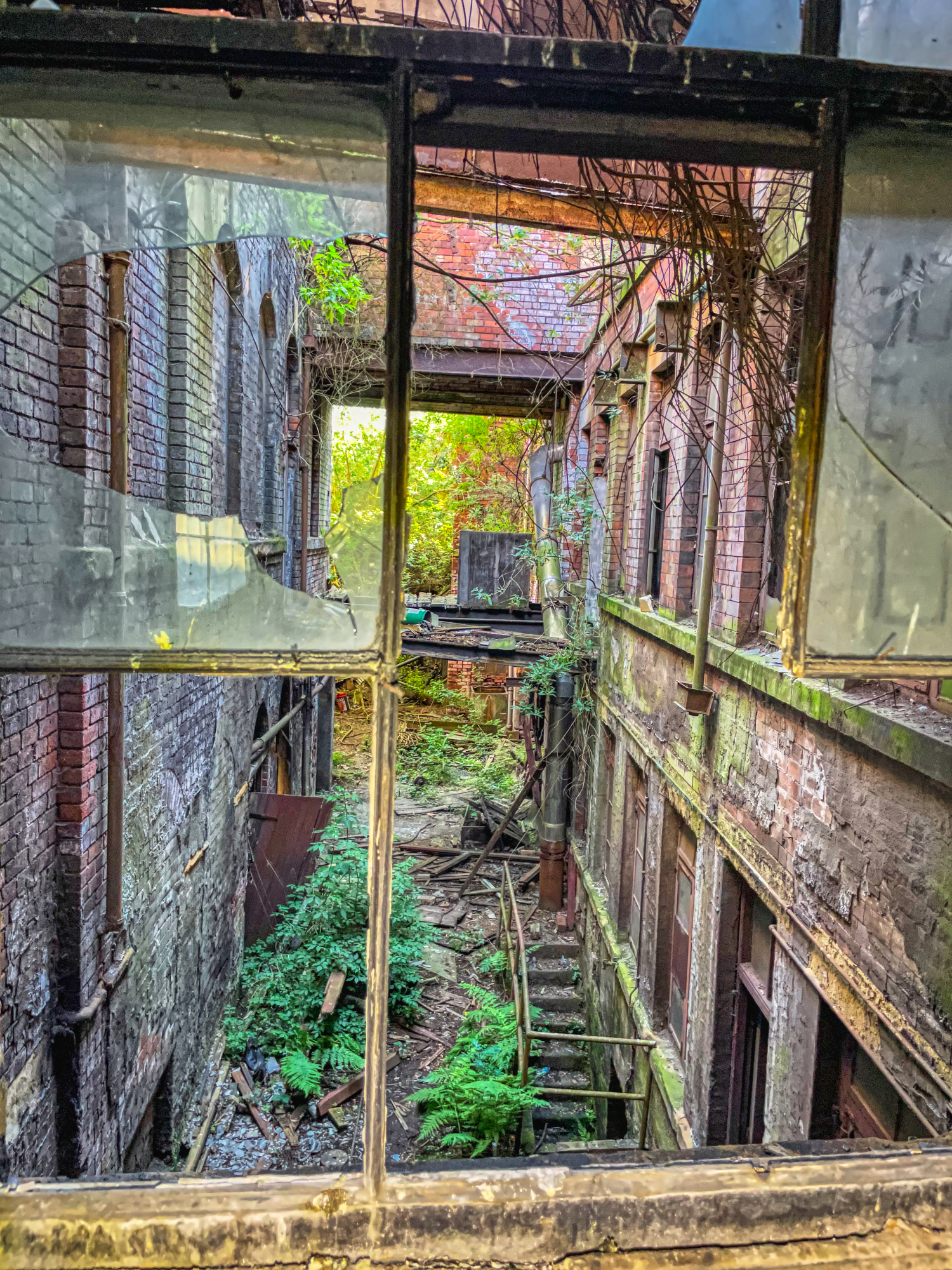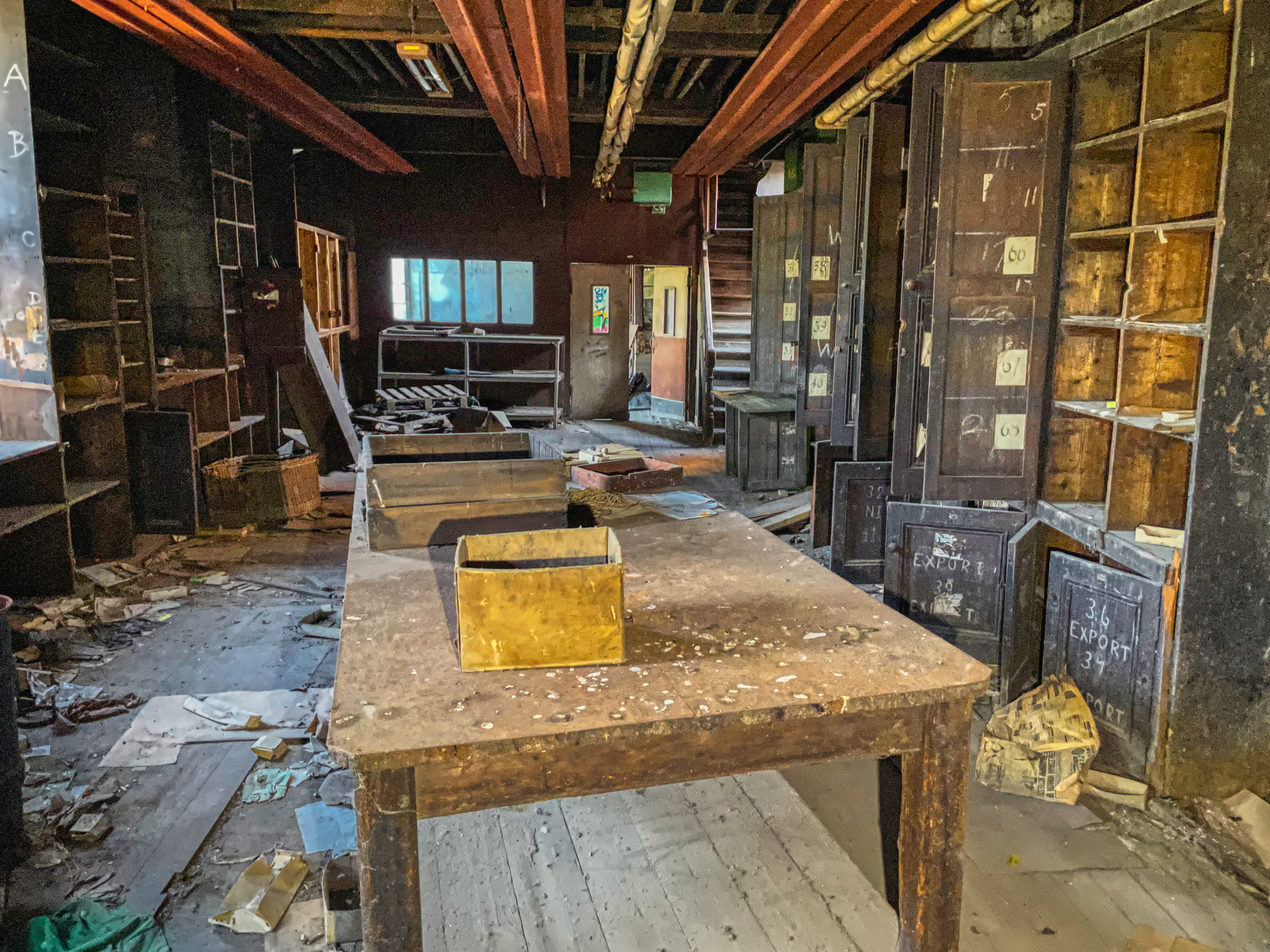 Crossing over a bridge we made it only yet another room filled with cabinets and cubbyholes.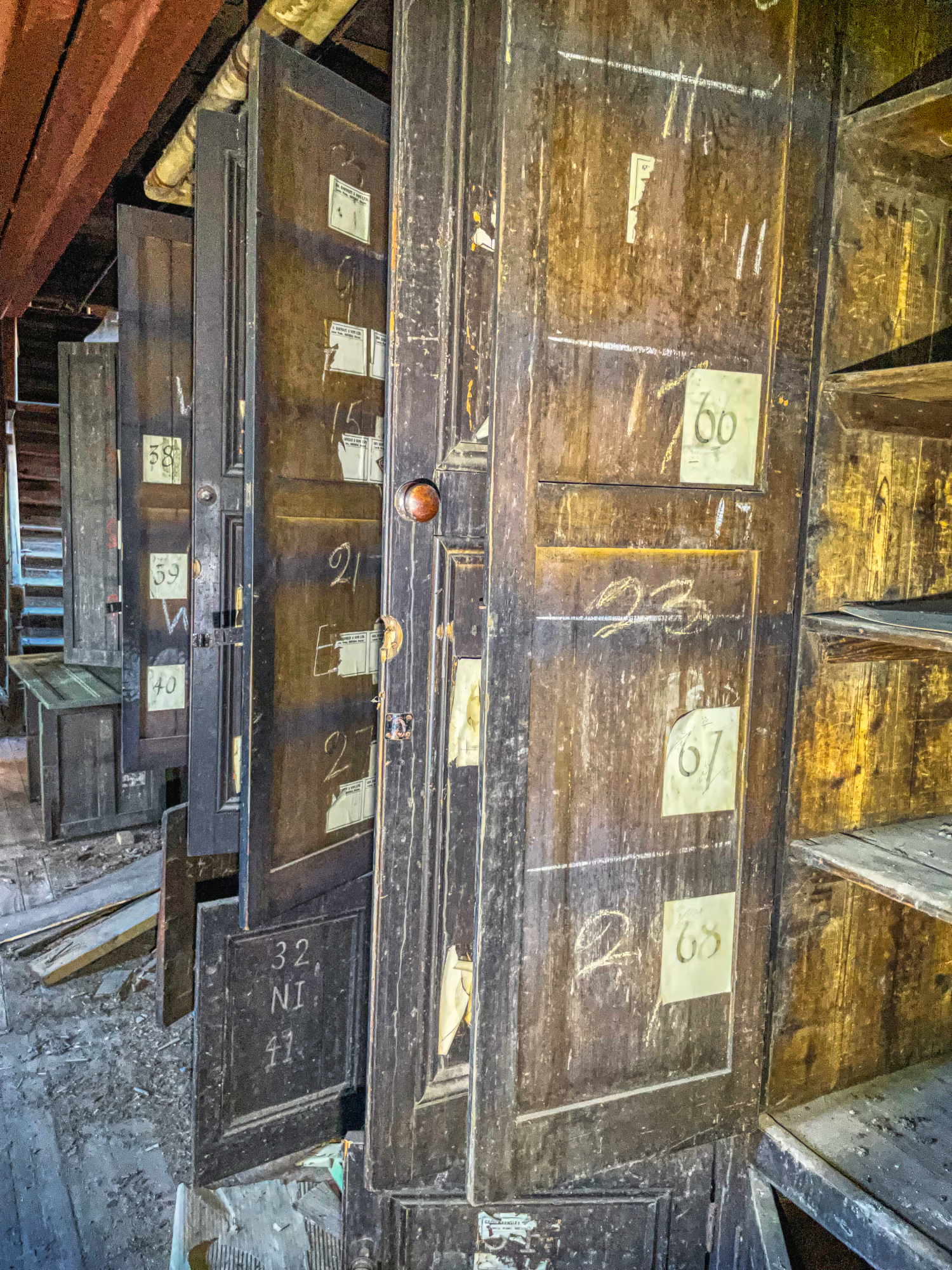 Look at the typeface on the numbering. People don't write like that anymore.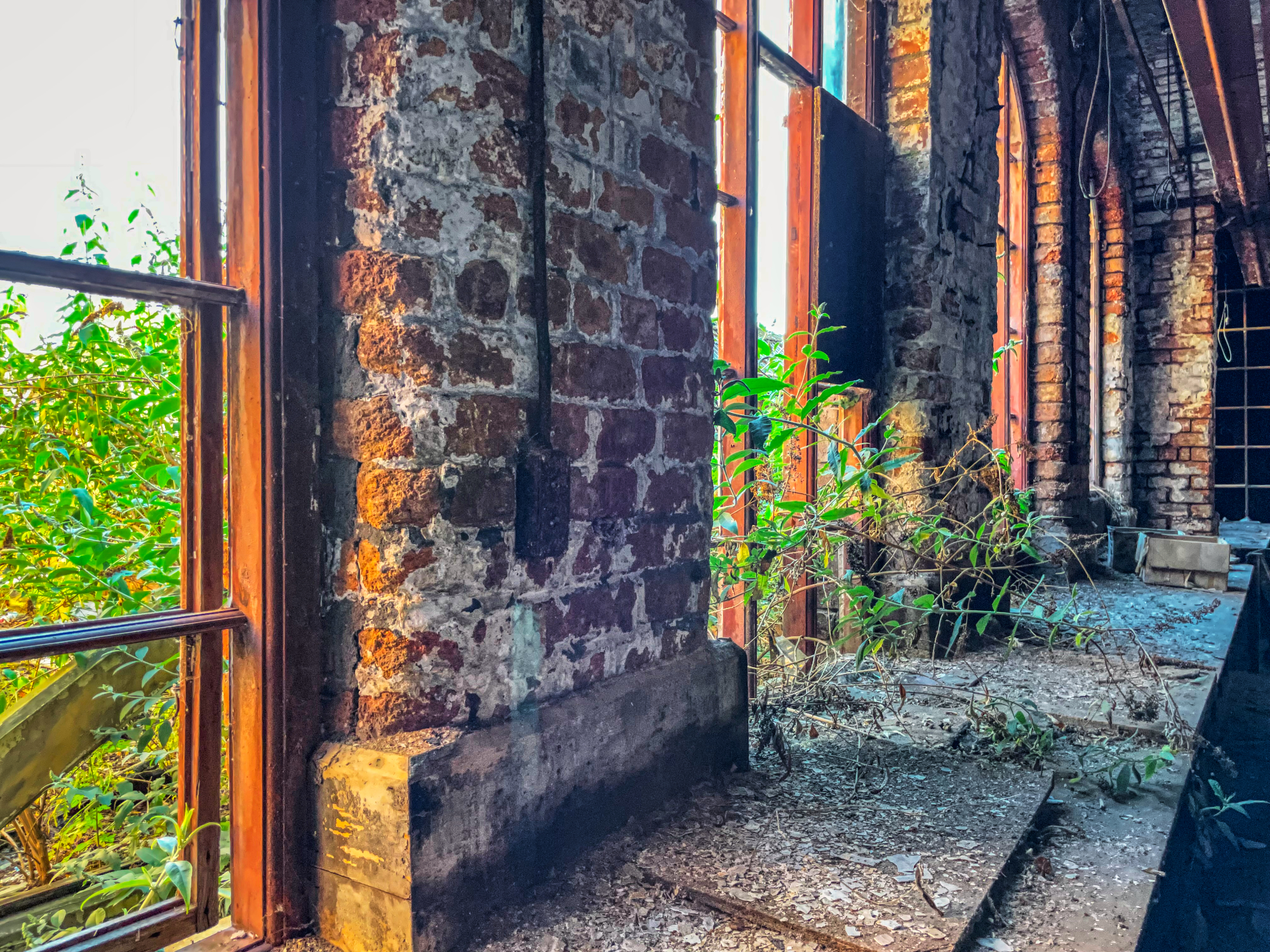 This was one strange room and the culmination of all those boxes, cubby holes, and... holes!. Wherever you looked there was a small pokey hole.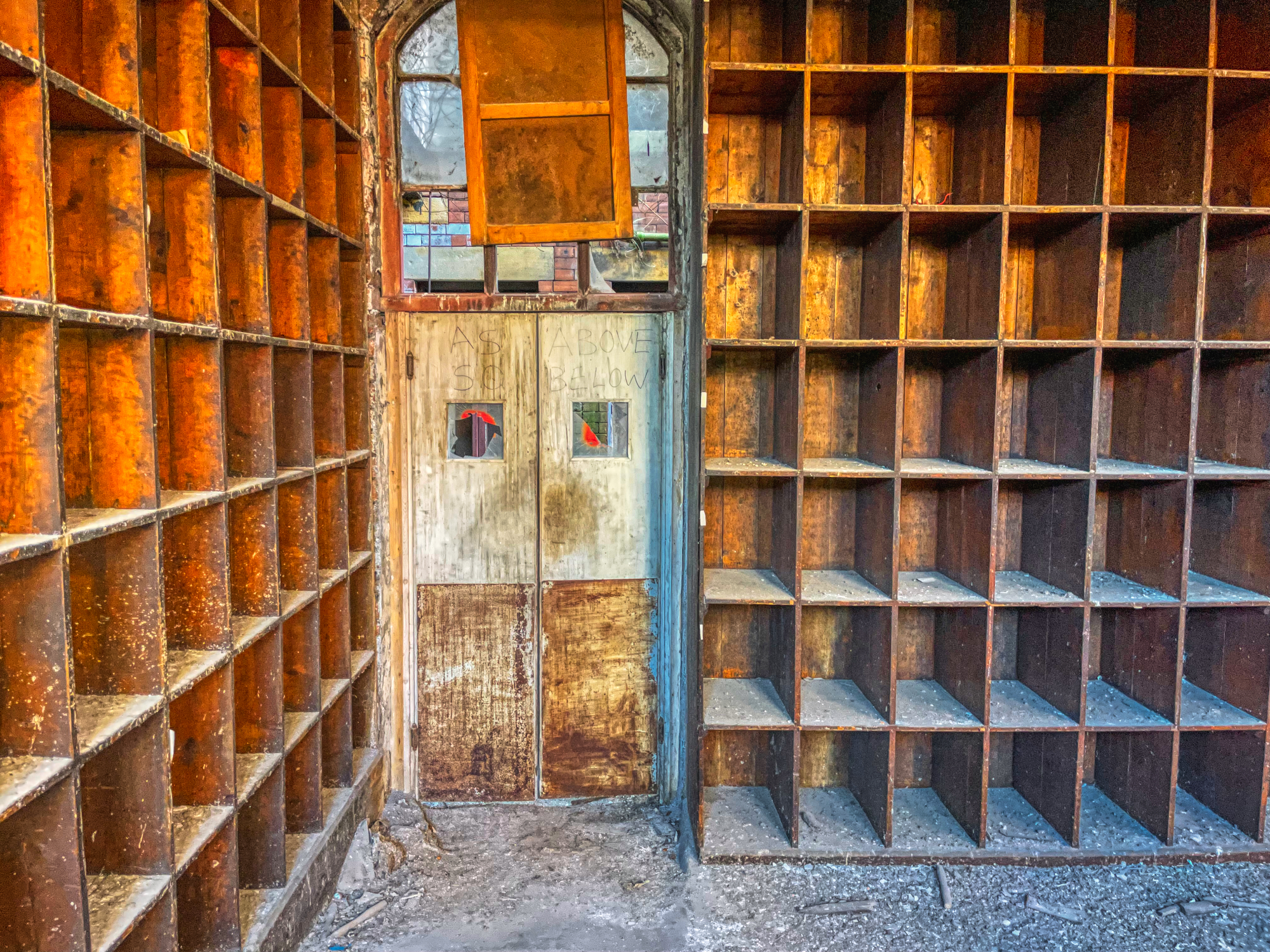 We left the 'hole room' behind and came across this walkway. Should we walk it and possibly lose limbs, or find an alternative route?
…'If there's nothing to hold on to, better forget it'…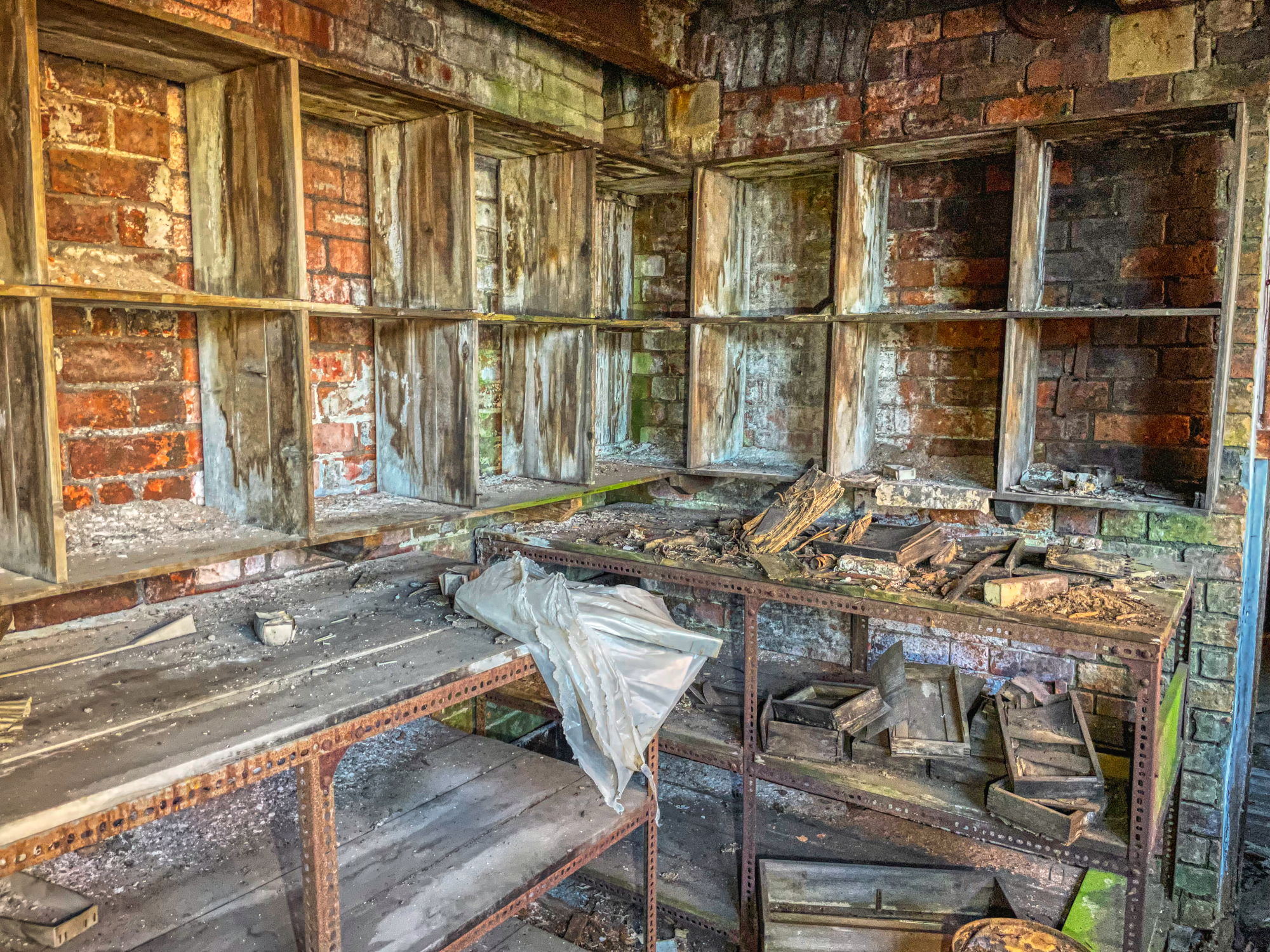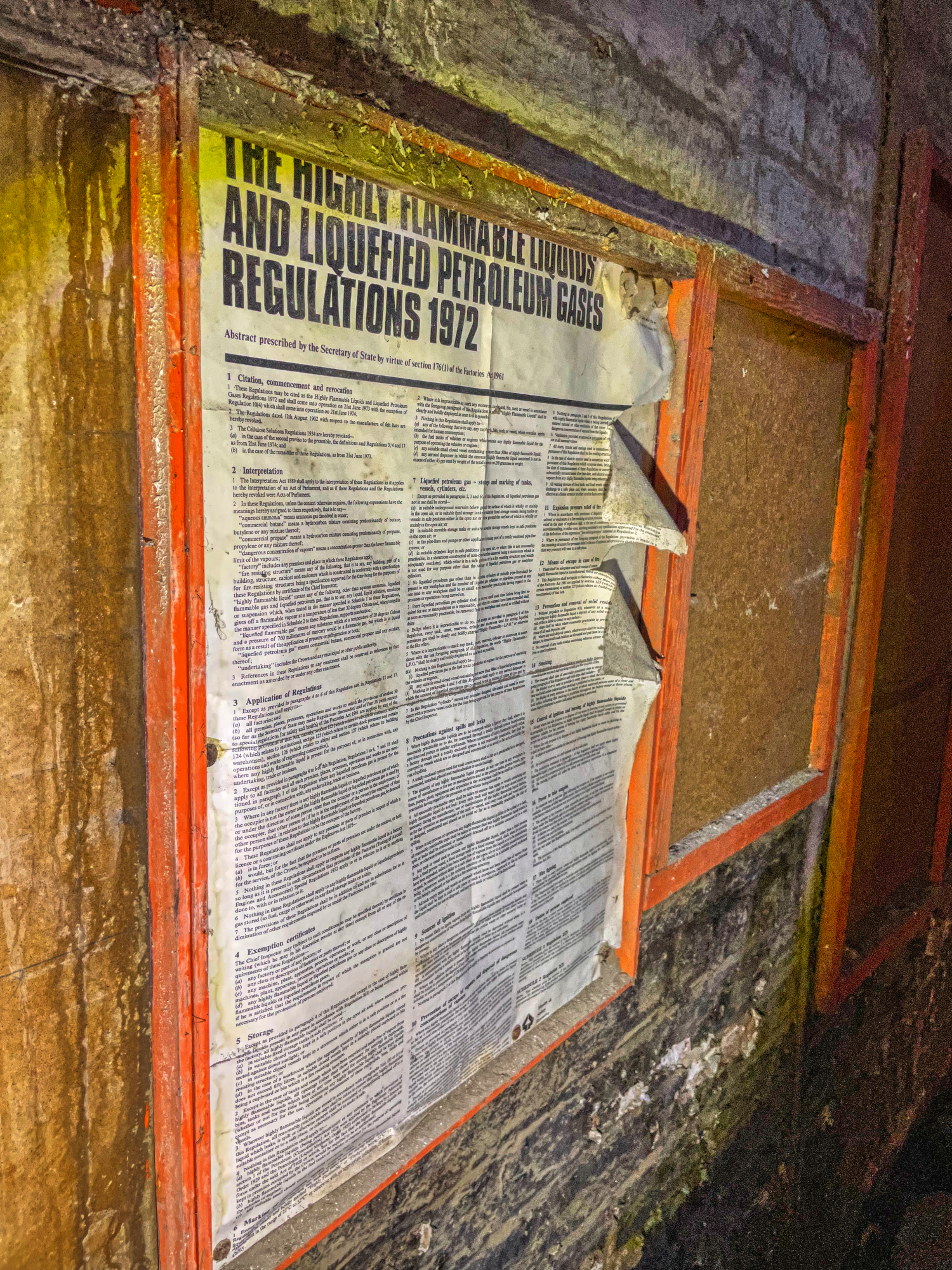 I see 'George Barnsley & Sons' is bang up to date regarding current health and safety issues.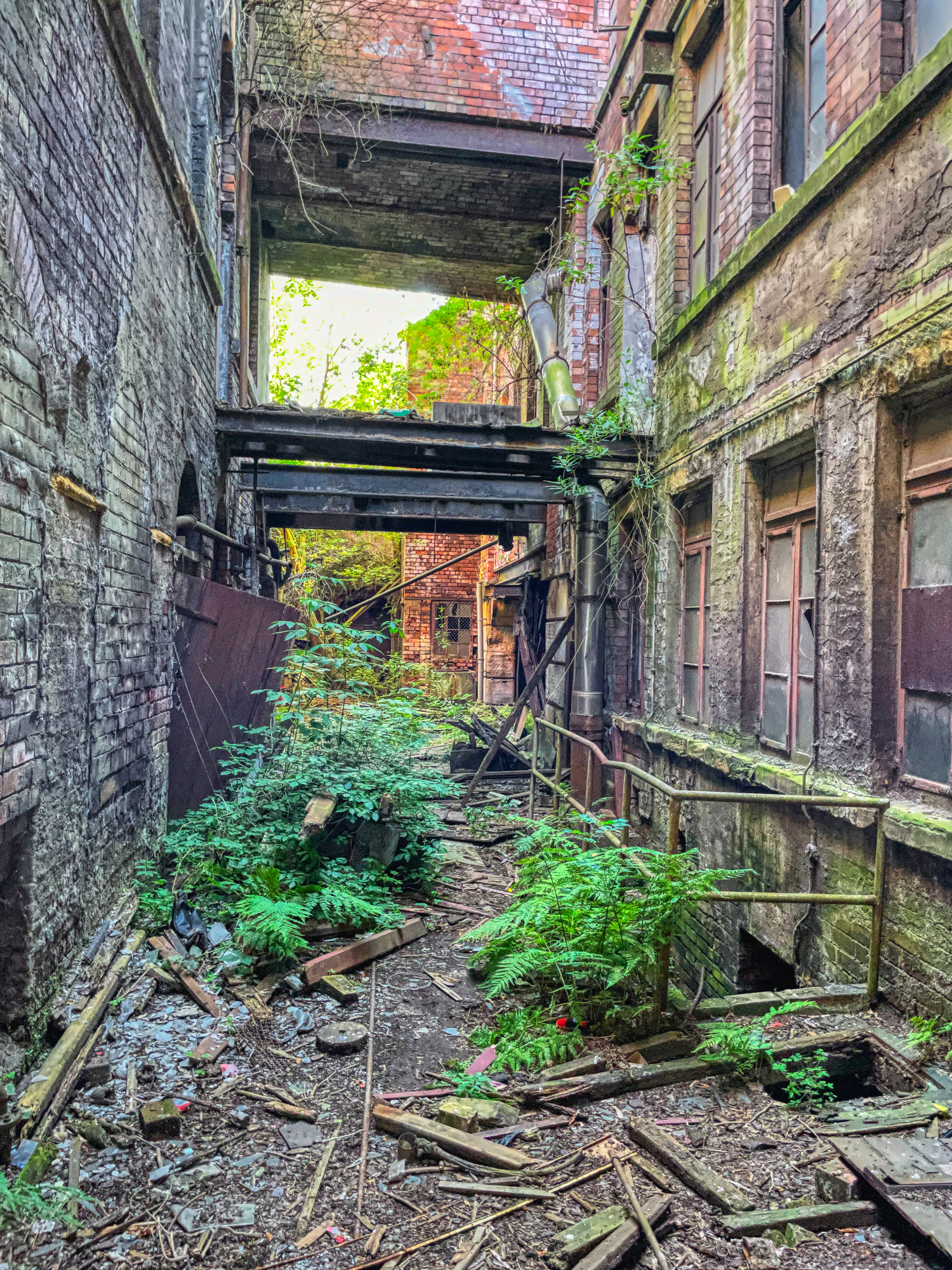 We hit the ground floor figuring it was a smidge safer than the 'Bridge of Suicide'. See there's always an easier route.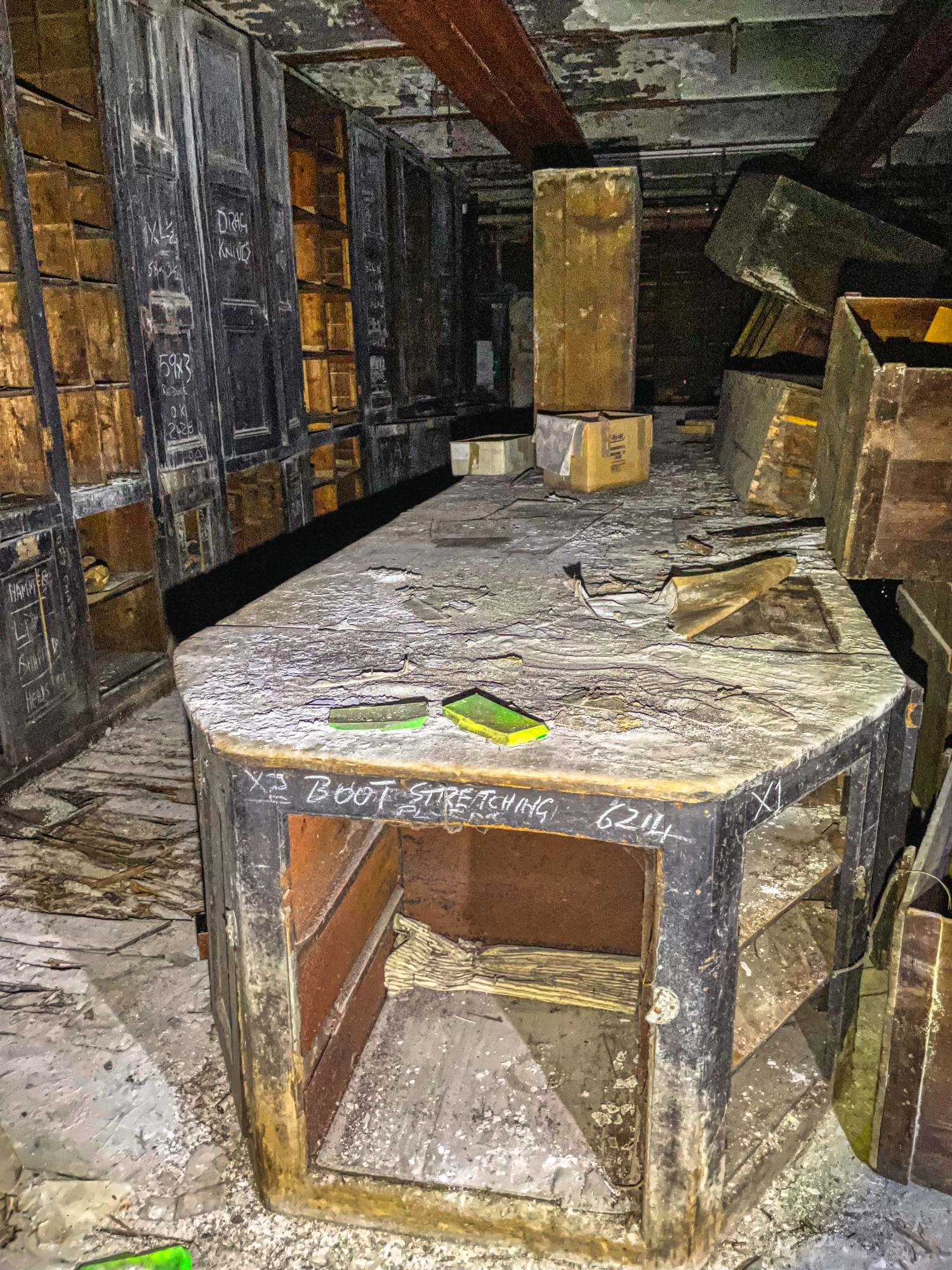 Something that struck me was most of the writing is not from dickheads with their mindless graffiti. These are the original scrawlings of someone who once worked here, long ago in the deep past.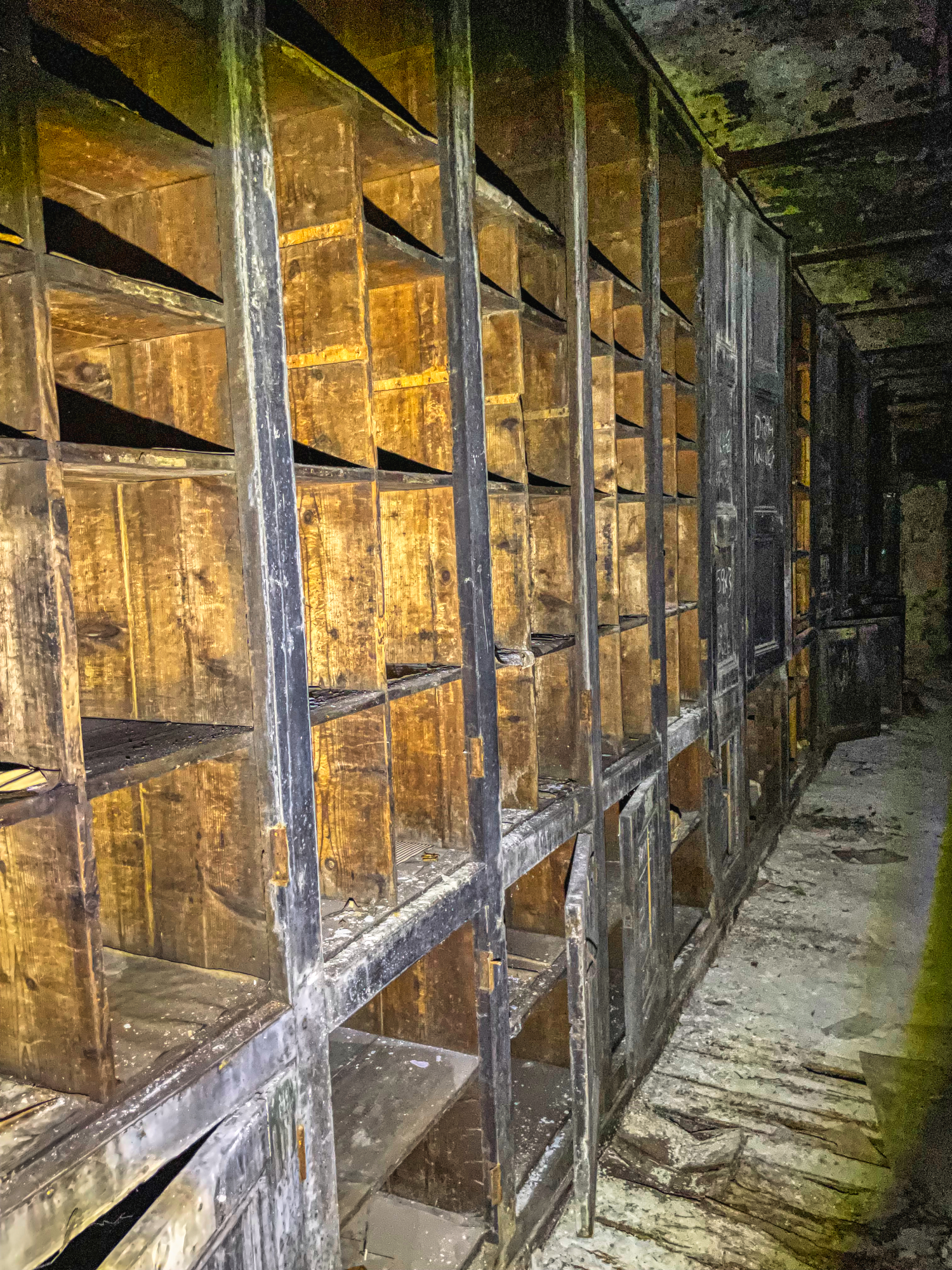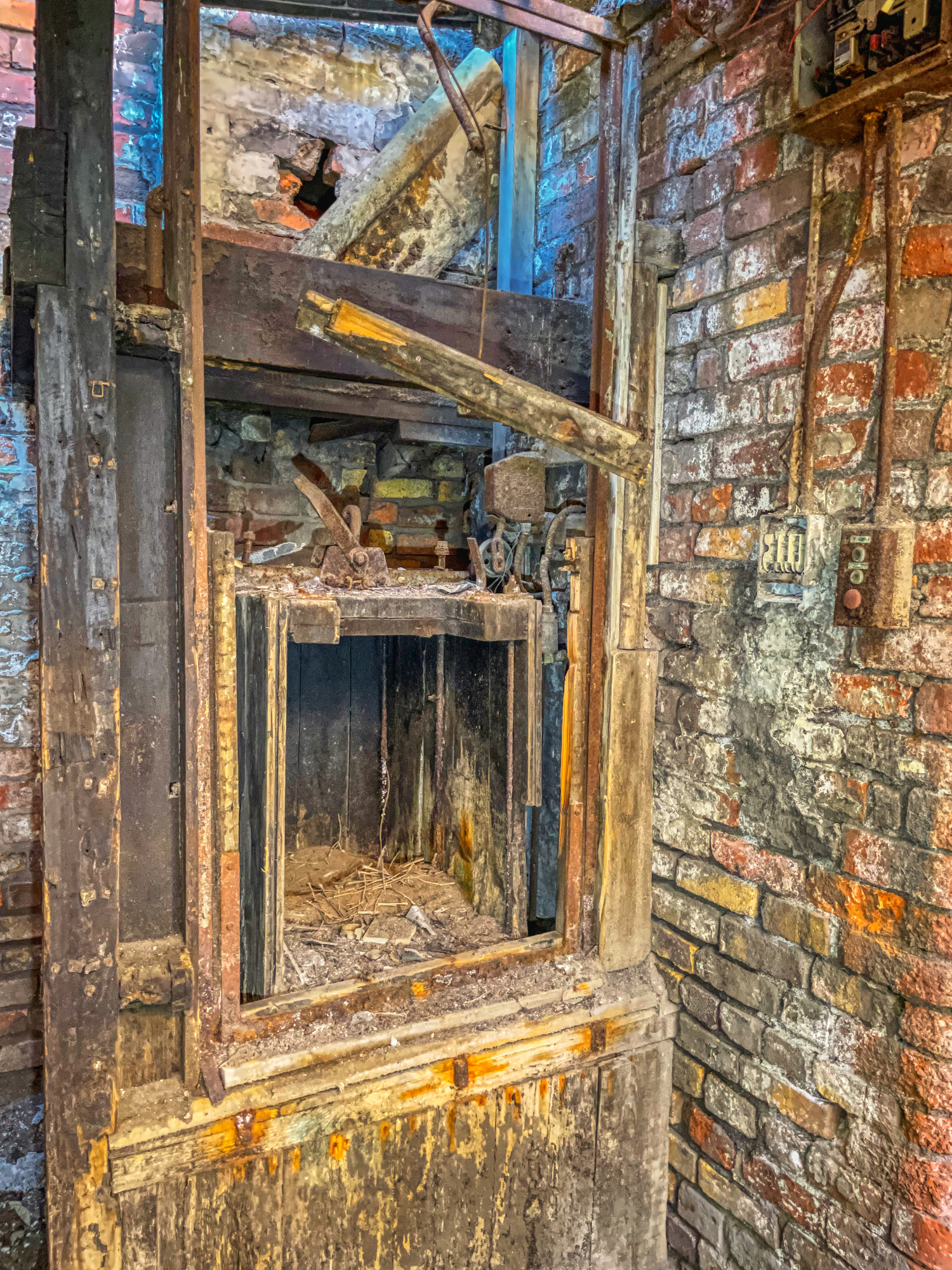 It is a lift, a little rusty but quite serviceable if you were to give it some love with a tin of Mr. Sheen.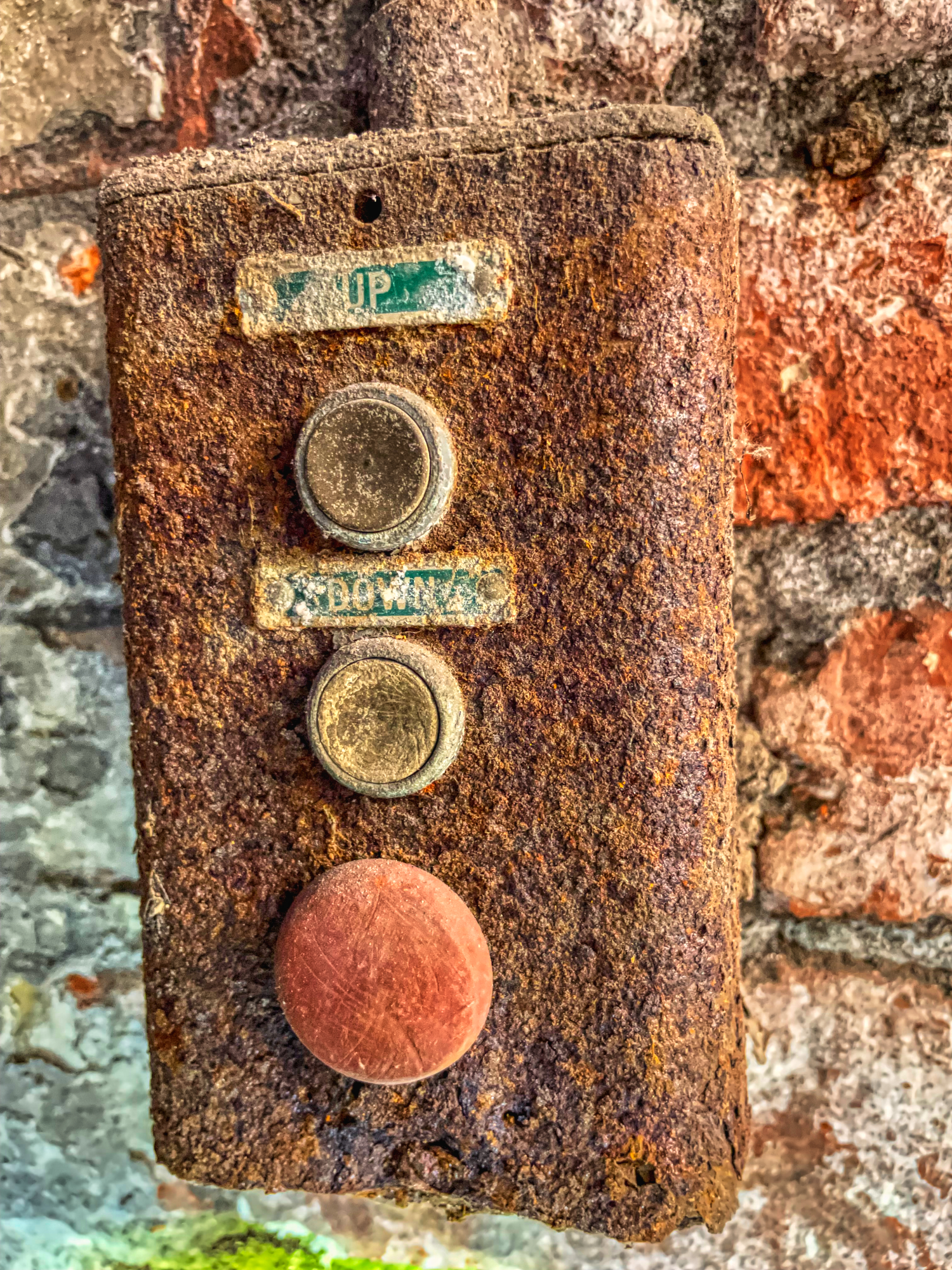 Up, down and STOP.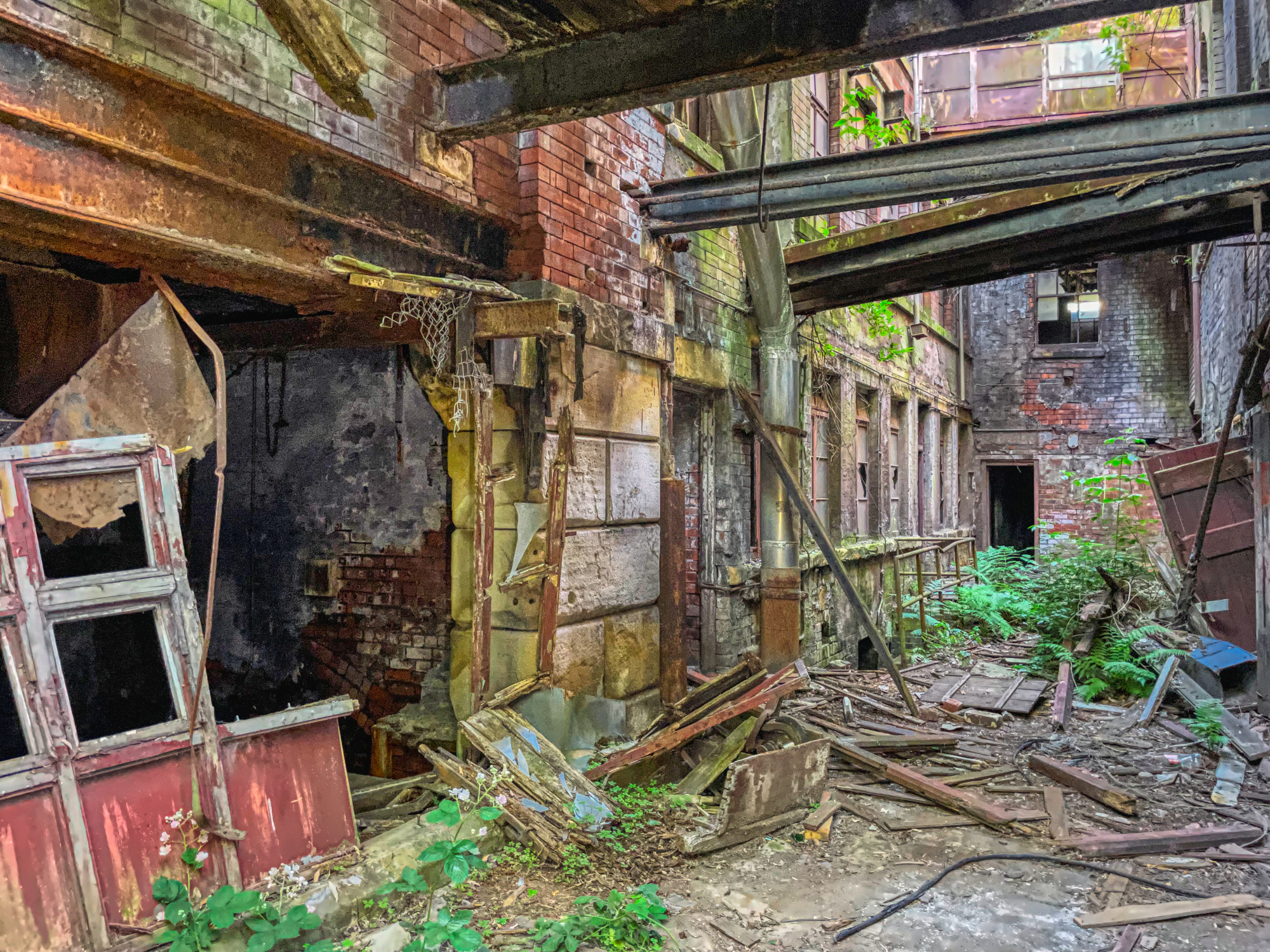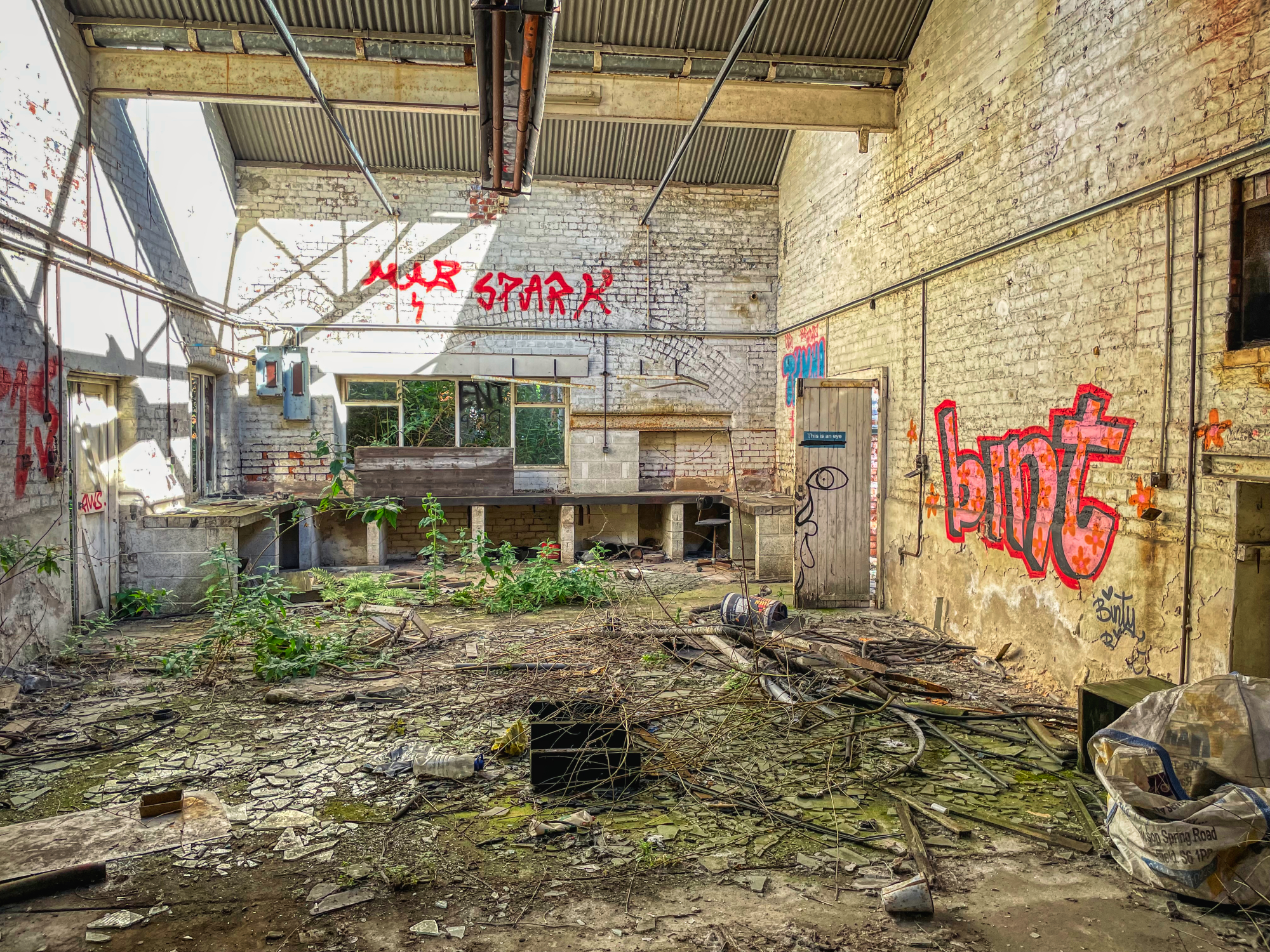 It doesn't half look a mess, but 'George Barnsley & Sons' had a lot of character still left and you could feel it.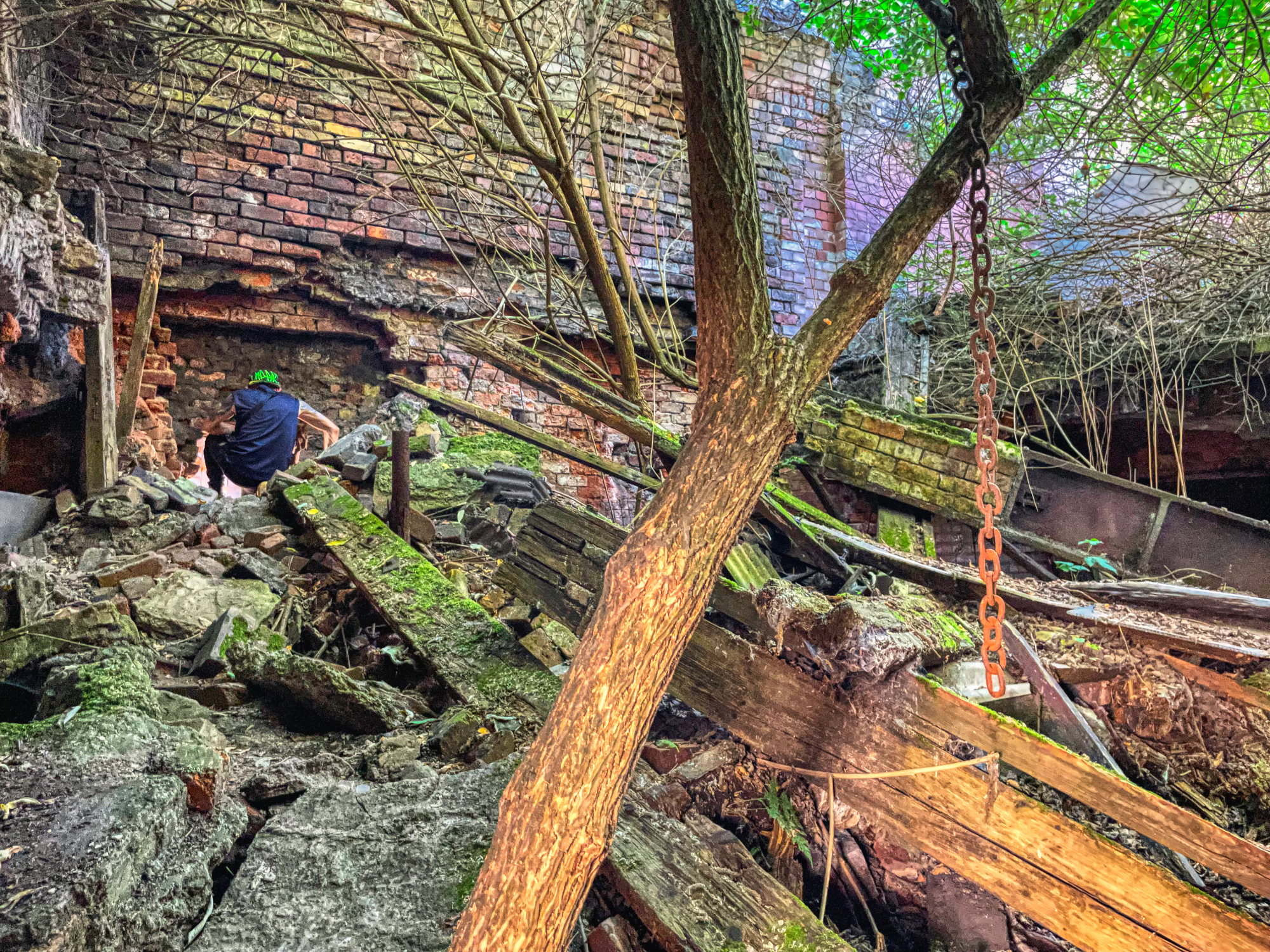 @anidiotexplores escapes the compound, feet first through another hole. Holes were something we saw no shortage of.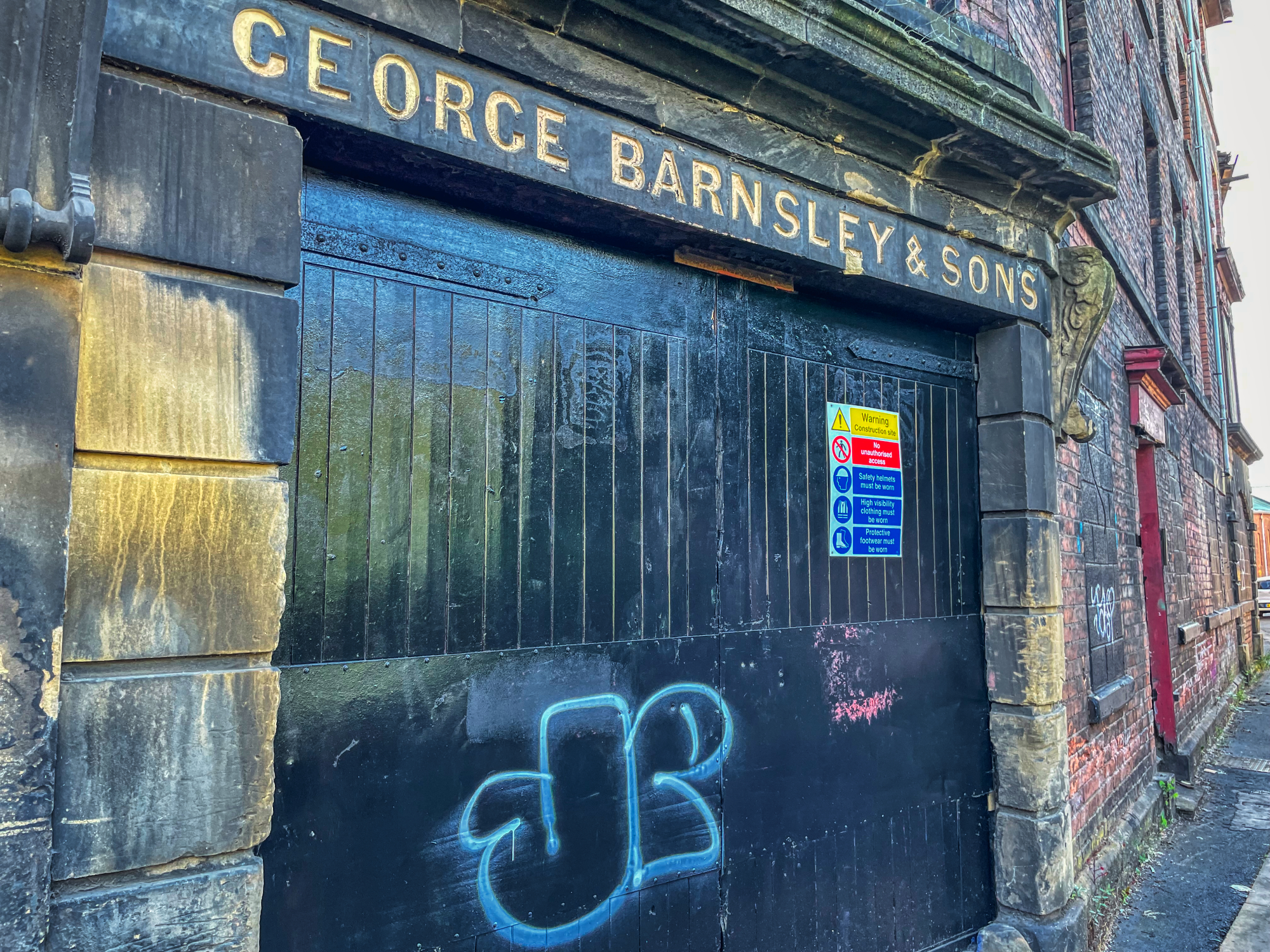 FOOTNOTE: I am not the first HIVE writer to explore 'George Barnsley & Sons'. @fastchrisuk wrote about it first. Tagging him as I know he will enjoy this.

Do you like posting your Urbex content and photography for FREE on Facebook and YouTube? I like to get some form of reward for my work and every time I create I do just that. Take a look at The Urbex Community on HIVE.
If you want to keep creating for FREE then ignore what you are reading. If you want to be like me and gain something other than BUGGER ALL for your work then click here and learn about posting on the HIVE blockchain.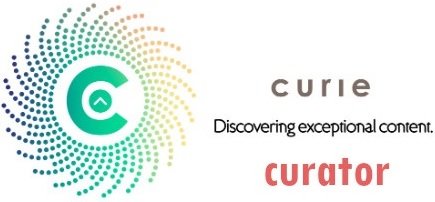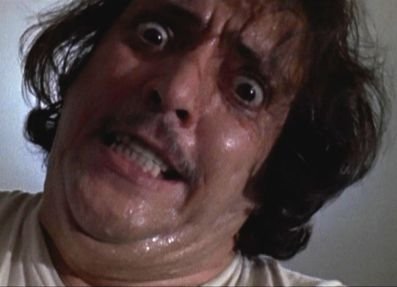 If you found this article so invigorating that you are now a positively googly-eyed, drooling lunatic with dripping saliva or even if you liked it just a bit, then please upvote, comment, rehive, engage me or all of these things.
---
---