Tales of the Urban Explorer: The Crying Tree

What became of 'The Crying Tree'? According to this review from 2014, the food was fantastic. Pubs can only make it now if this is the criteria. There is no room for average venues, it's either expensive and world-class or cheap-arse and called 'Hungry Horse'.
Could it be that 'The Crying Tree' fit neither of these criteria?
Another article I found gives details on the history of this would-be pub and its many changes over the last few decades.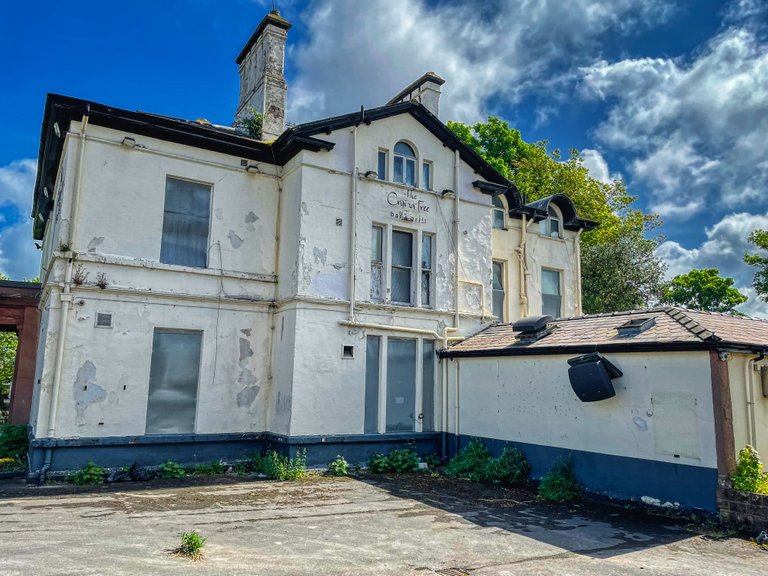 Built around 1881, in the heart of the Victorian era, it would have been home to the lords and ladies of the time in their suits and enormous billowing dresses.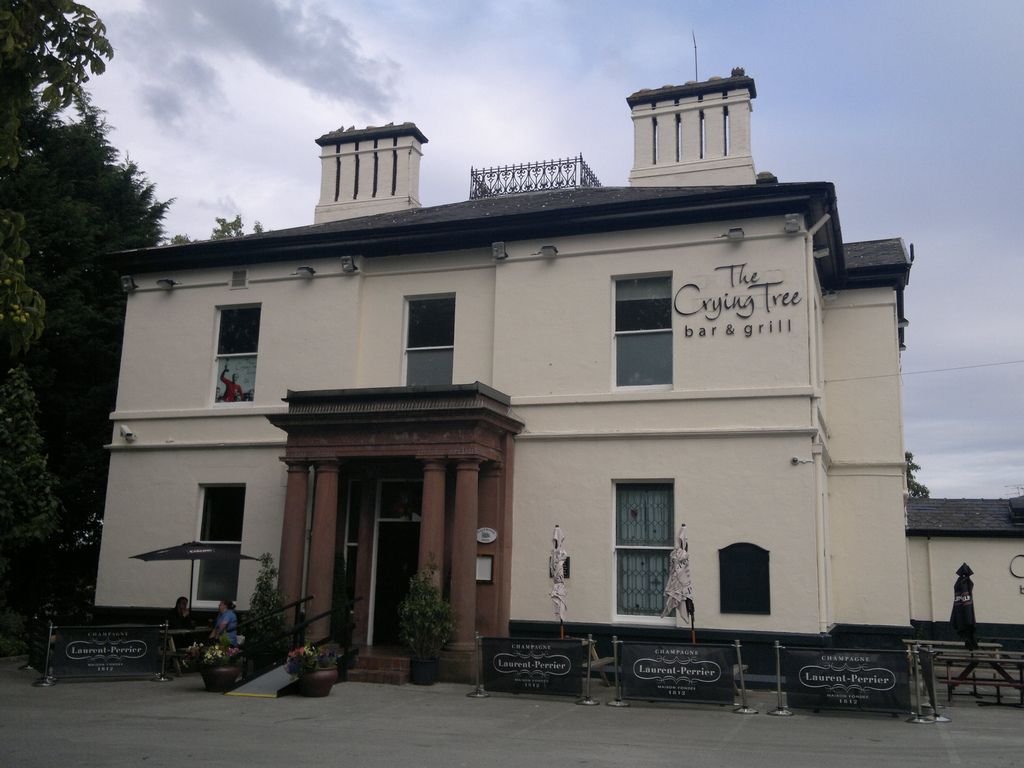 Source
...'The Crying Tree when open, it did look kind of grand'...

…' It was a popular venue, with Prime Minister Harold Wilson speaking at a function there''…
The above article doesn't say when Harold Wilson visited but as he popped his clogs in 1995, it must have been before the latest re-birth was initiated.
Grange Manor was one of the many names given to 'The Crying Tree'. This image is from 2002. Some extra digging may reveal when its final name came to fruition.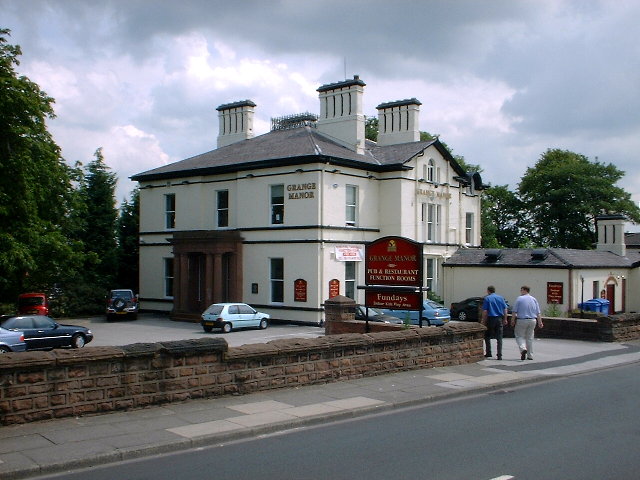 Source

"It's around the back somewhere, there's a hole"
@anidiotexplores had gone ahead in search of the hole, or should I say gap. Once again Razor and his Twisted Explores had given the game away. I should thank him if we ever meet, but lately, he has been editing his videos removing the crucial part which is... 'getting in'.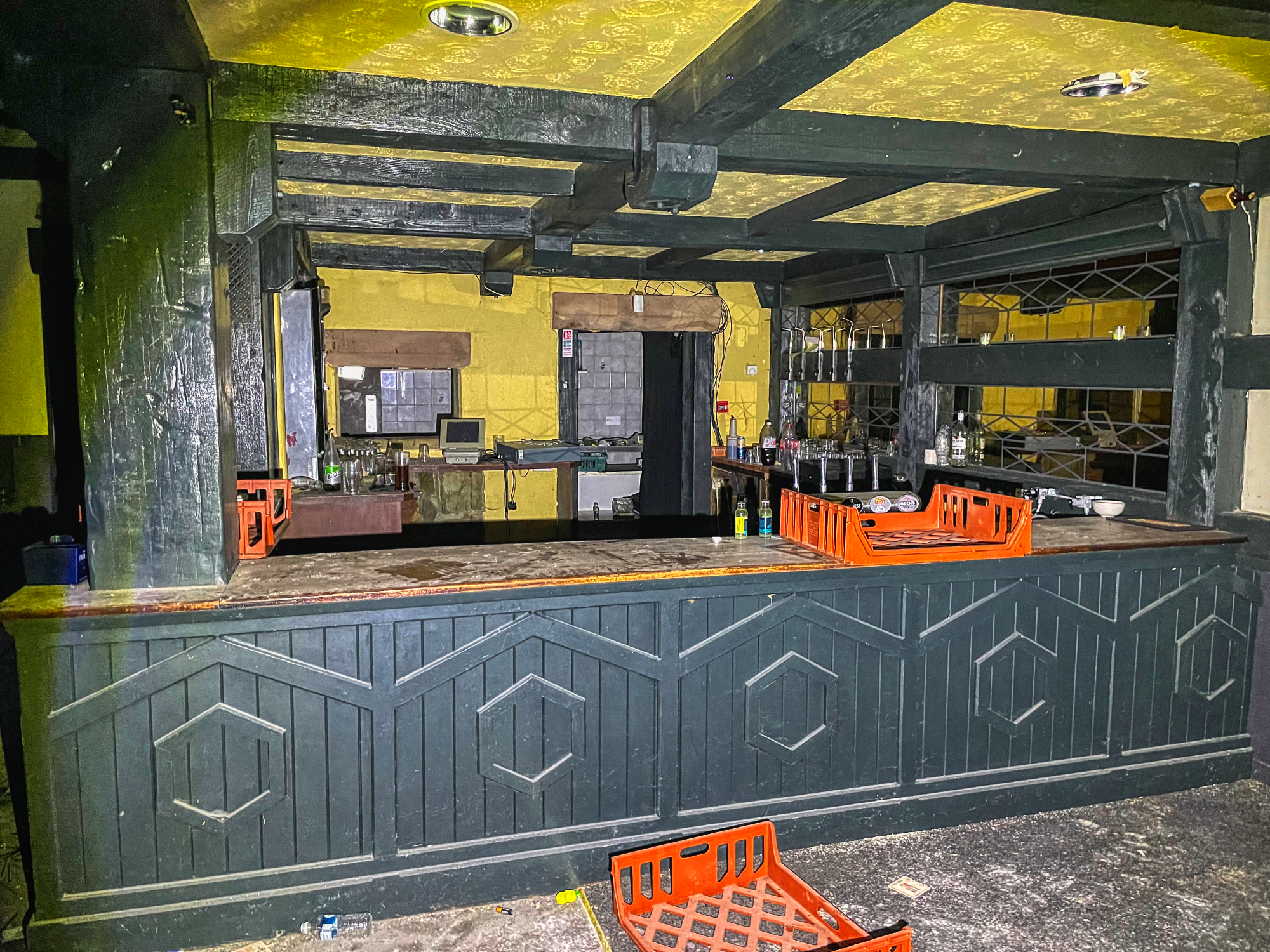 It didn't take long and for once it was quite painless crawling inside 'The Crying Tree'. As I had not watched Razor's video I was not sure what to expect. Why spoil the surprise?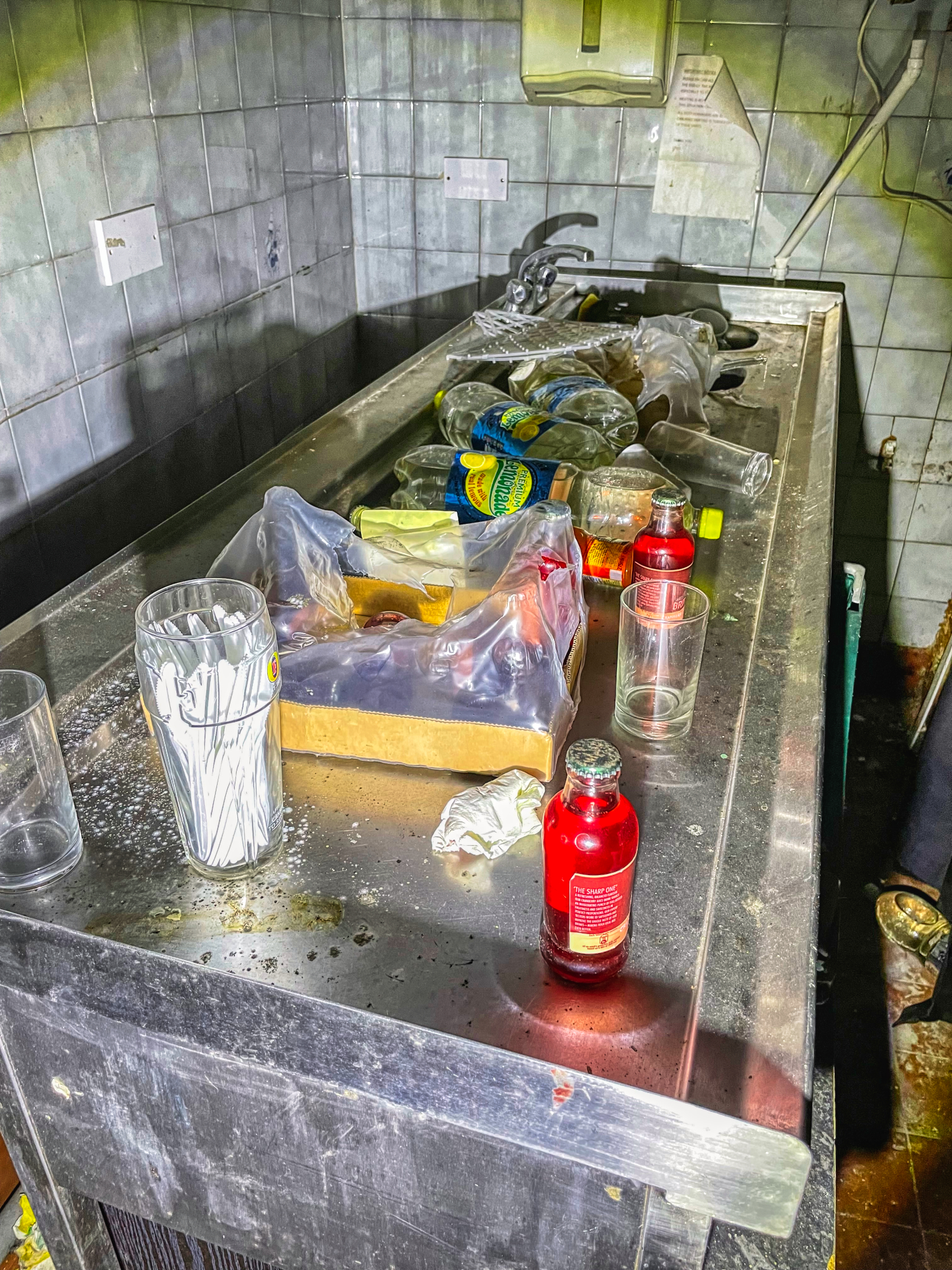 For something so open I was shocked. It could be that we were early and were about to be in for a treat. Looking back at the twisted metal that once was sealed 'tin' I had to remind myself that we were not the first ones inside or the second.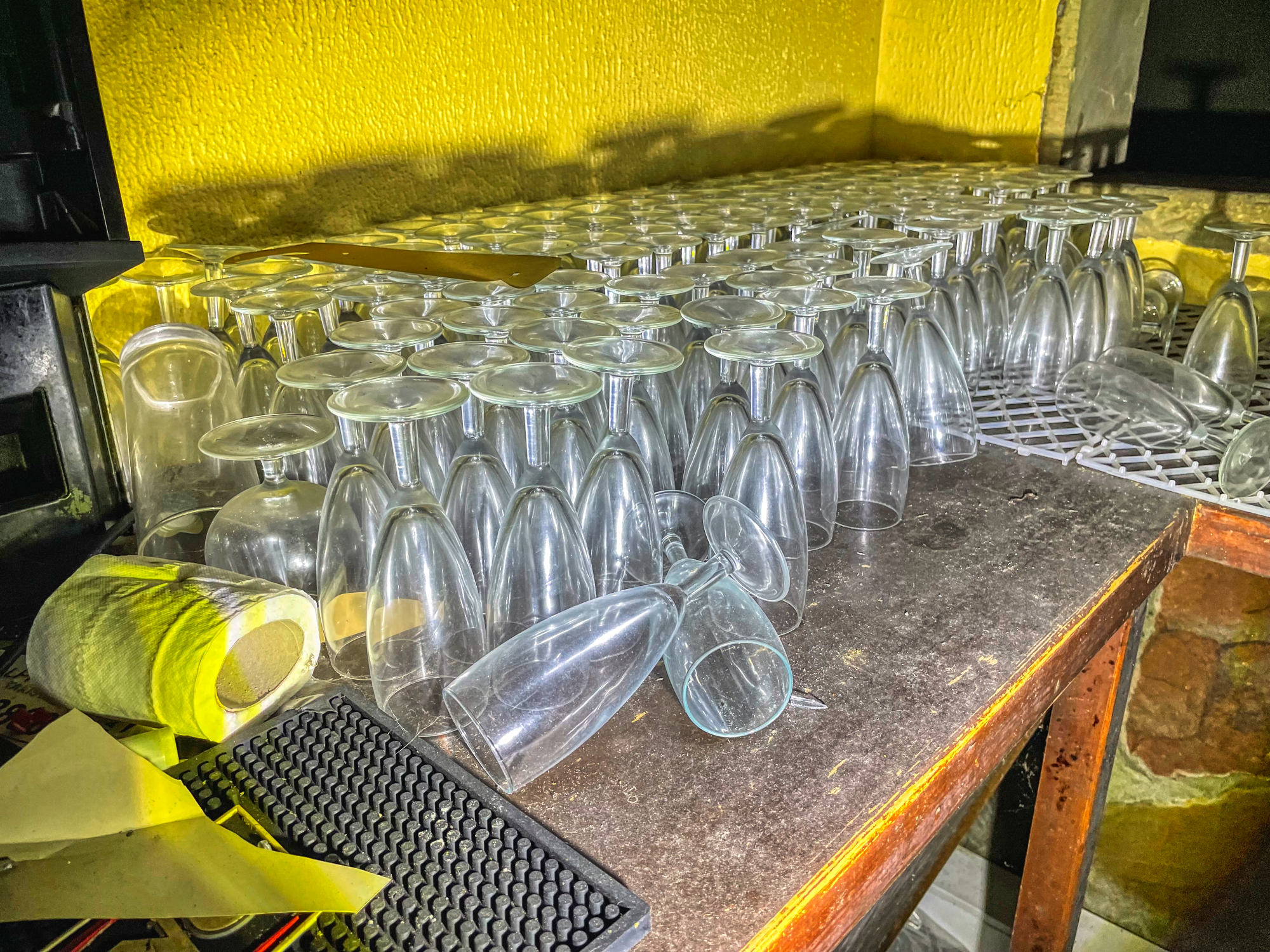 Being thirsty is not a problem for visitors to 'The Crying Tree' with a wonderful selection of Britvic juices, Lemonade, Bitter Lemon, and slightly dusty glasses in abundance.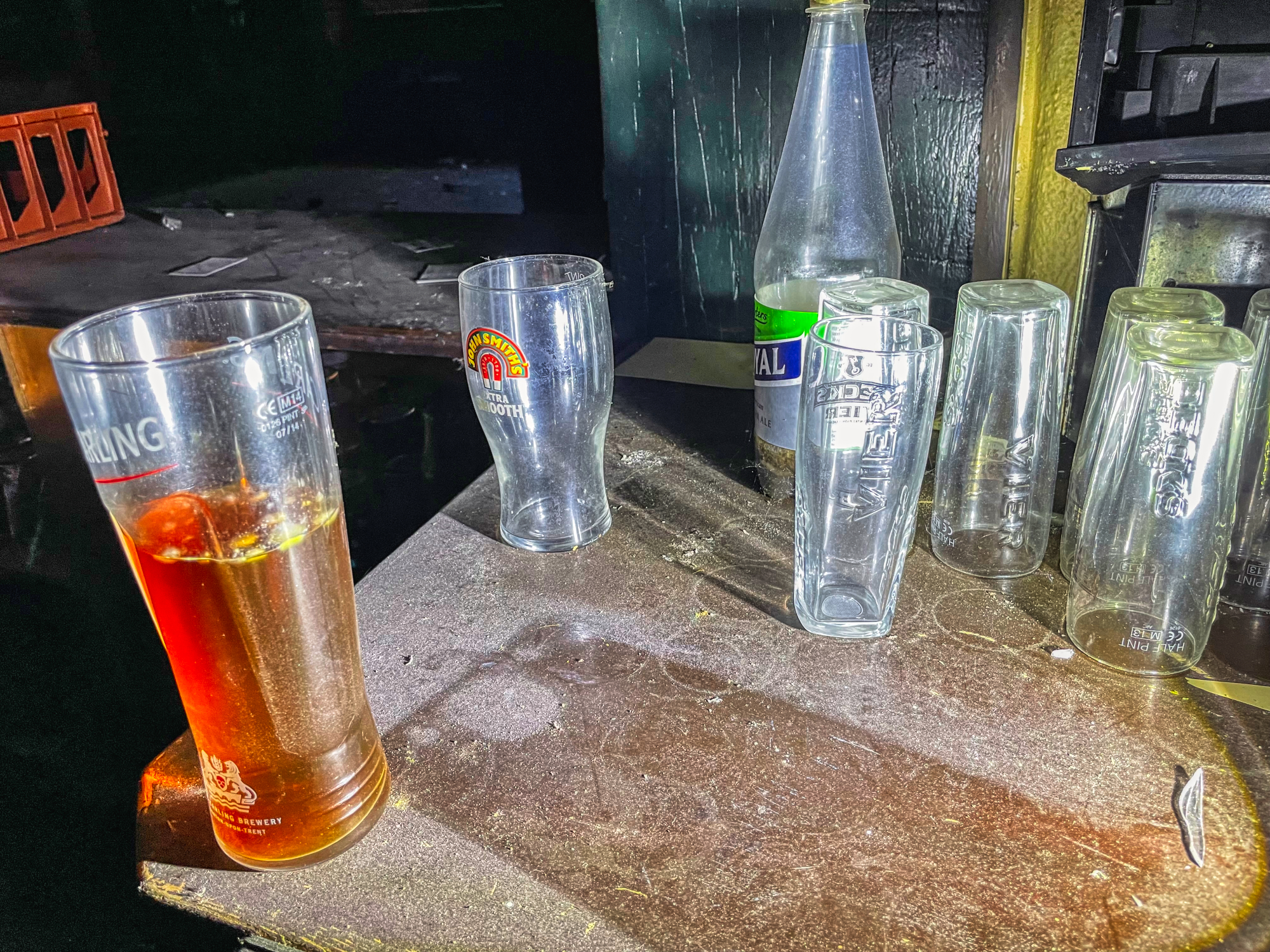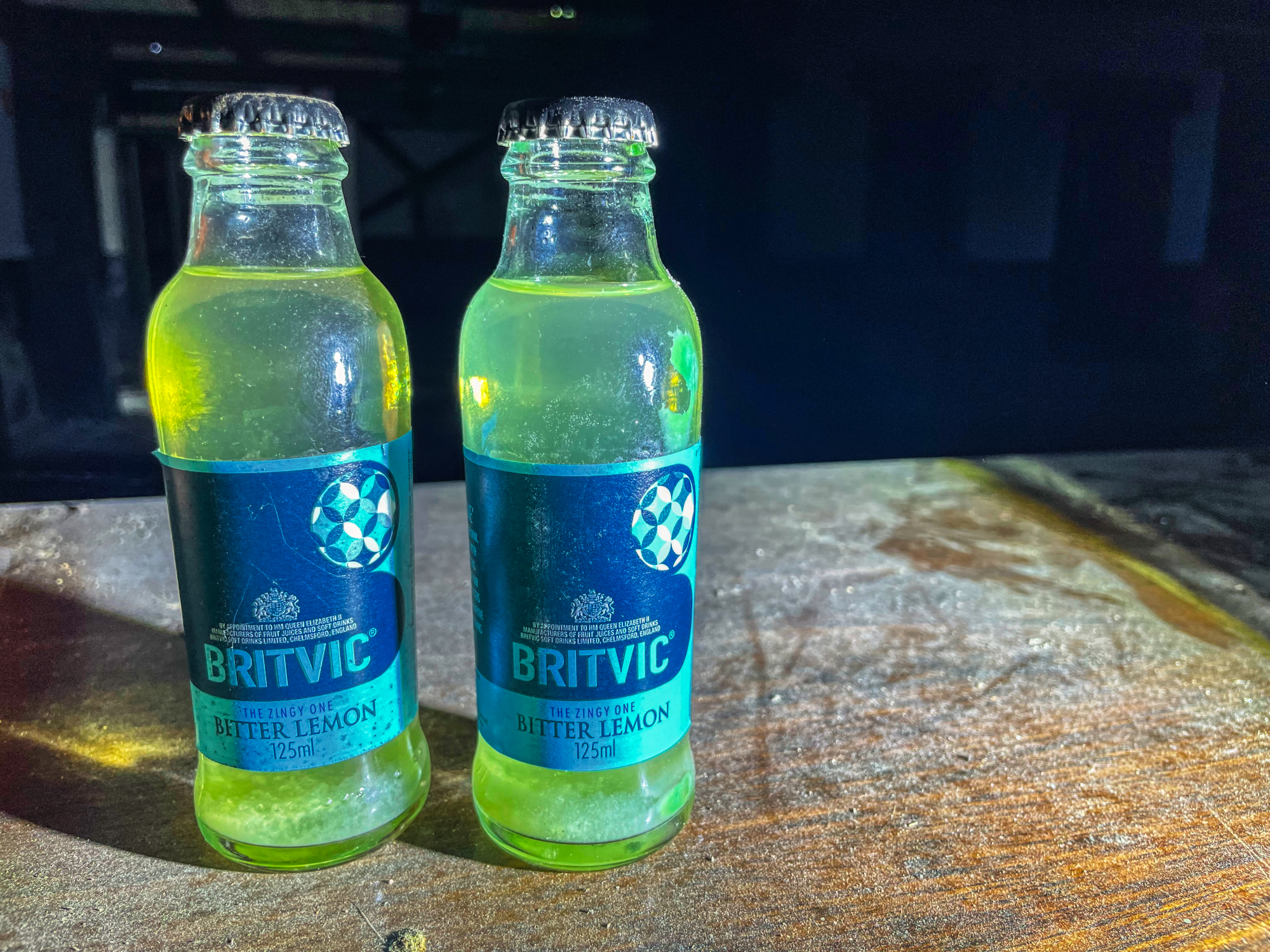 Getting a pint may prove a little more challenging, but if you are not too fussy there are always slightly used variants kicking around.
The initial room we landed in was large and airy, the latter term being poignant if you enjoy inhaling a musty and foisty atmosphere.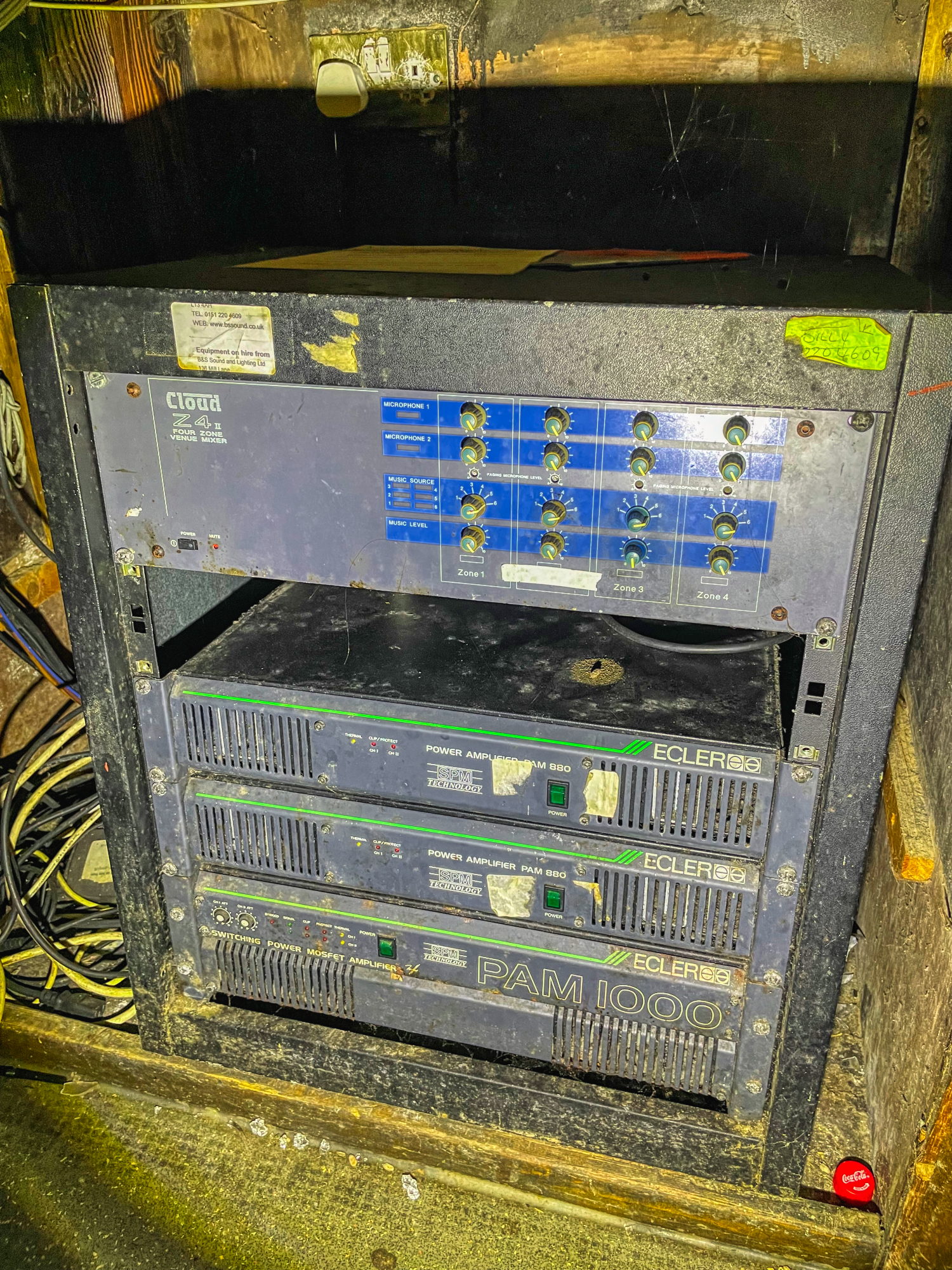 Plenty of spare broken glass about but it looked surprisingly presentable. Maybe it's because we are used to buildings falling apart around us. A large amplification system would be needed to add so much noise that you can't hold a conversation.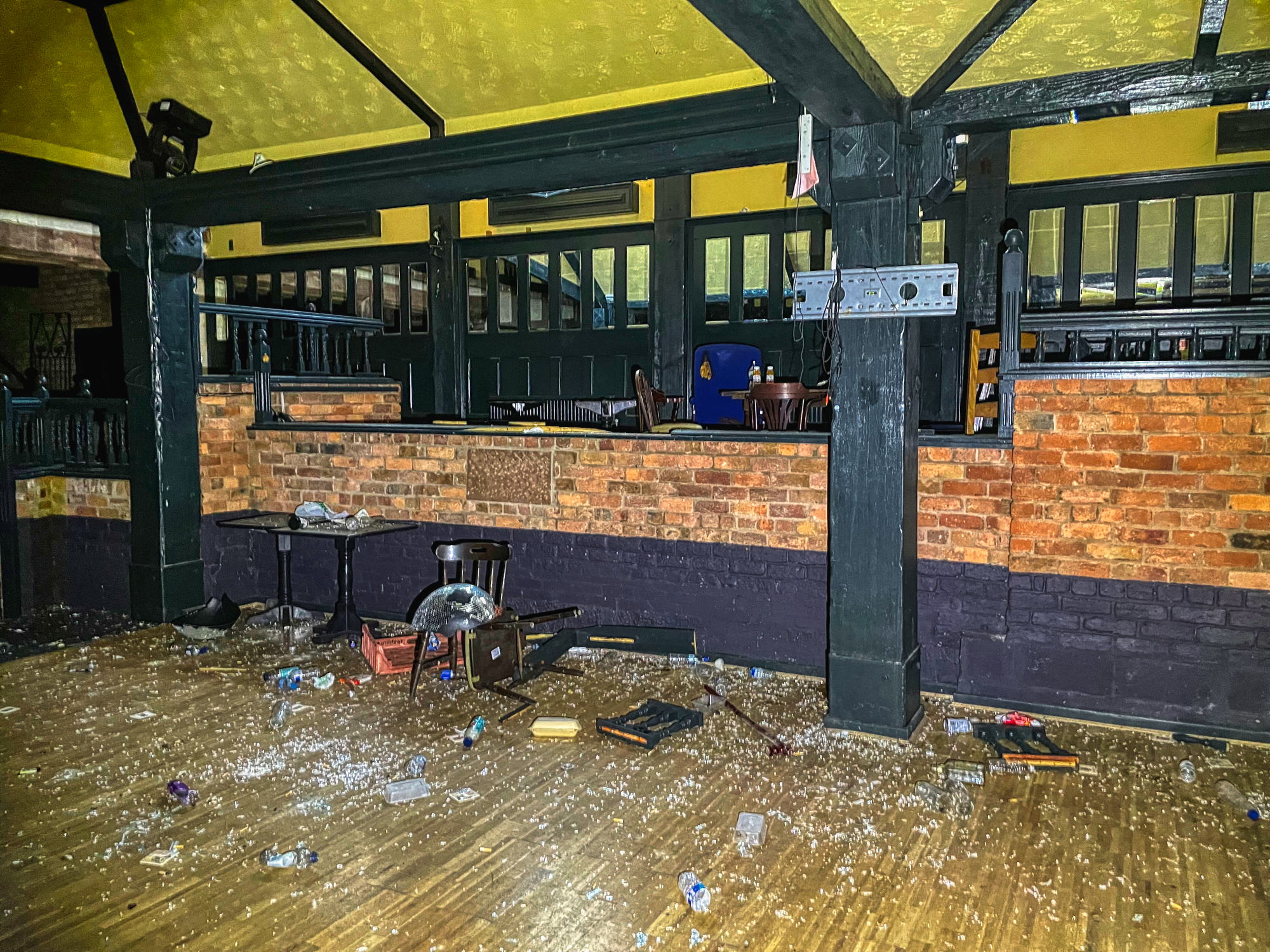 Luxury leather seating, unspoiled, not ripped apart, and a lovely beige colour that hails from the 1970s.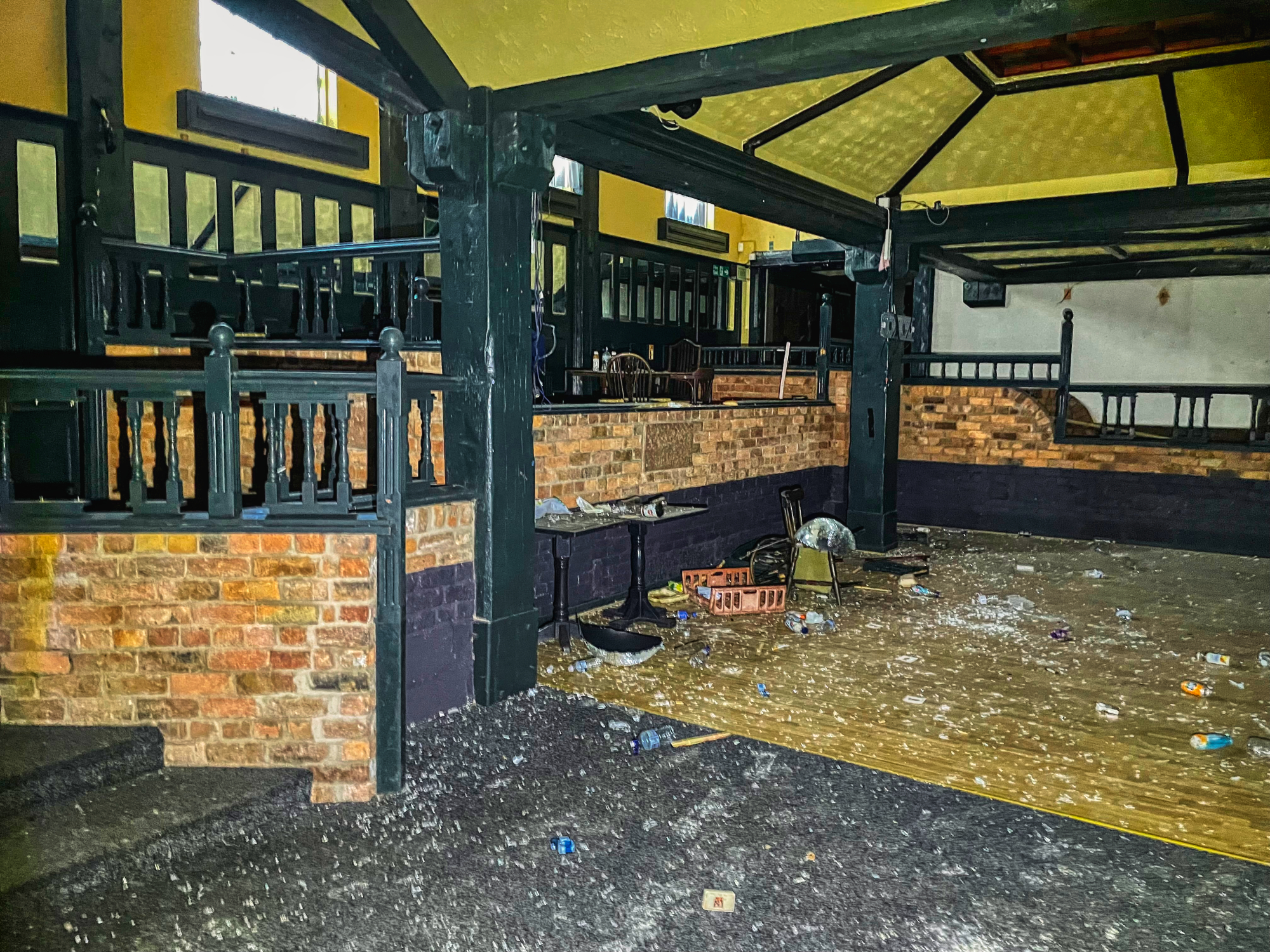 There might be upturned tables but once again I was surprised at the hospitable qualities of 'The Crying Tree'. A truly thirsty explorer may have been sorely tempted.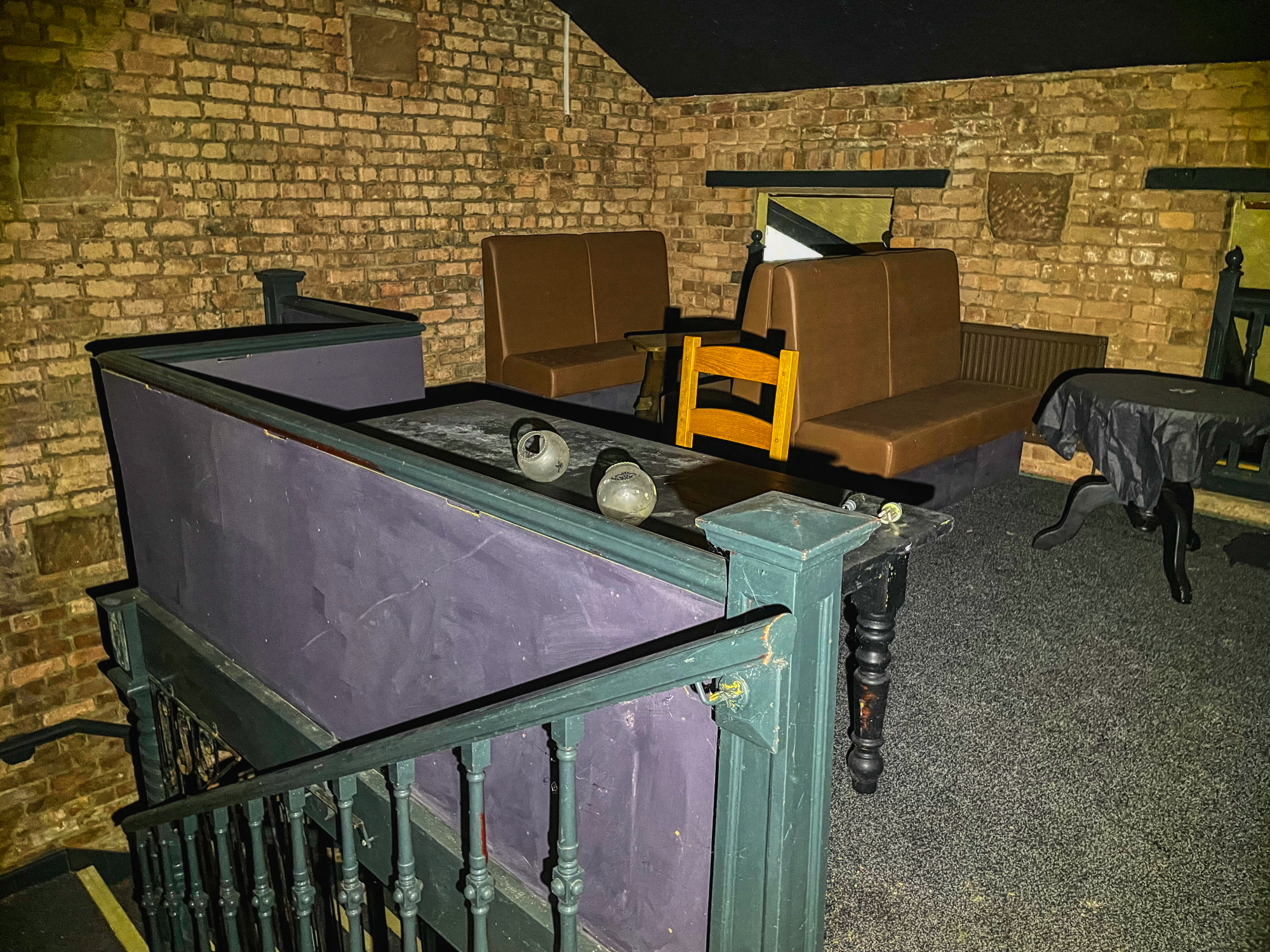 There appeared to be much more than this one large reception room and we quickly found ourselves looking about for 'the rest'.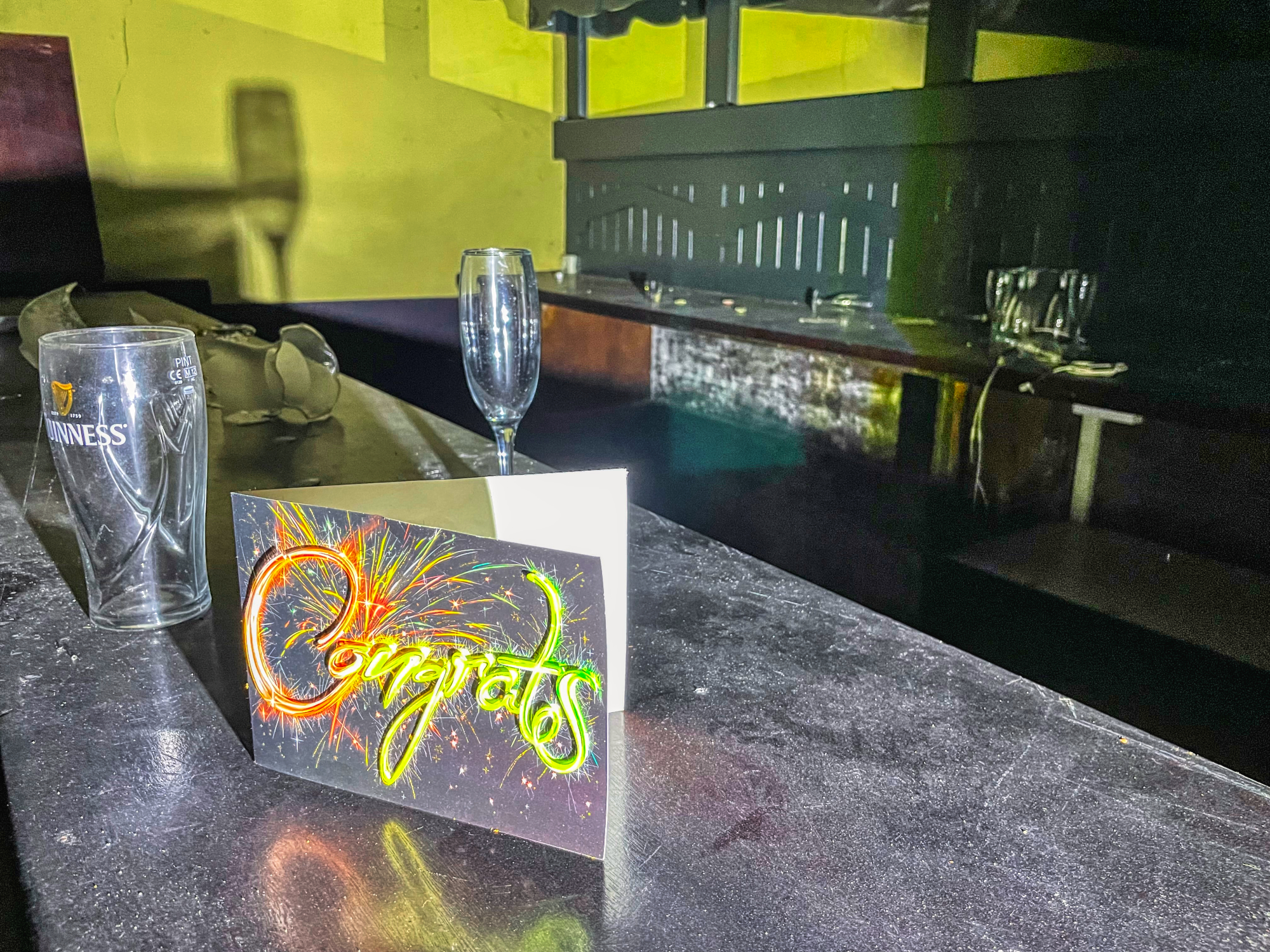 I had to take a look, at why the 'Congratulations'?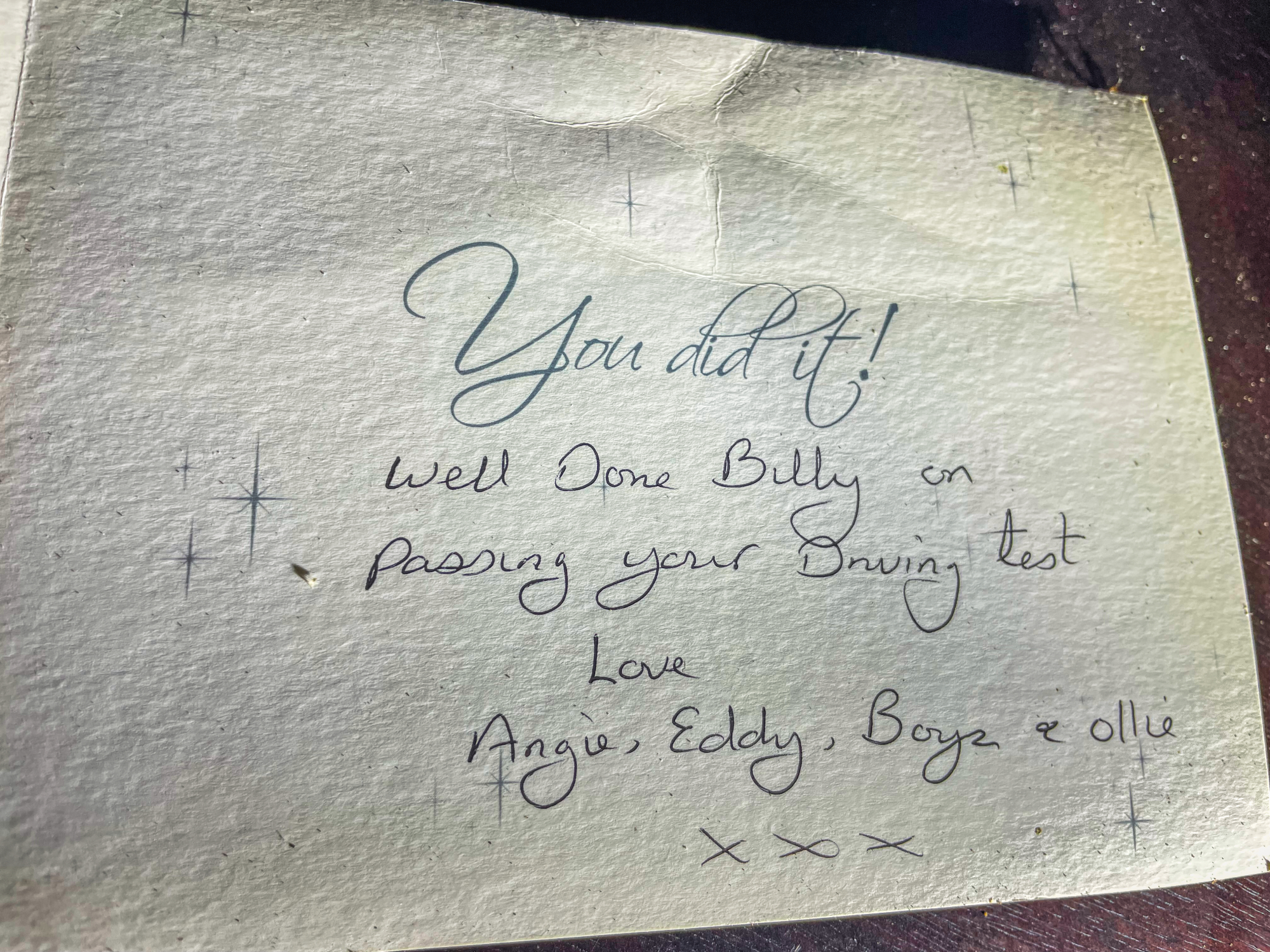 Well done Billy lad, now try to not crash your new car won't you?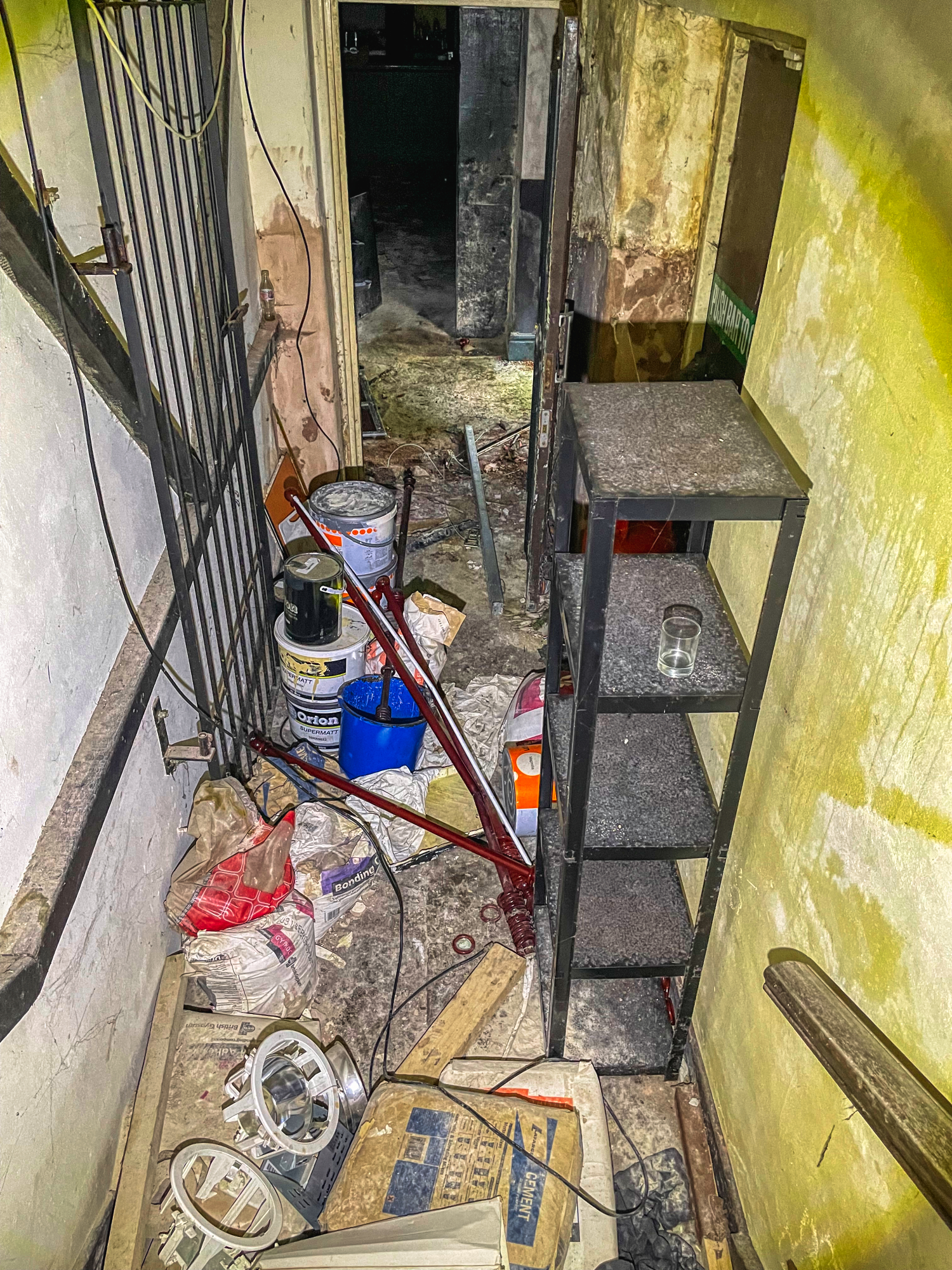 While trying to get to the other area, we encountered much crap within the narrow corridors intent on tripping us up.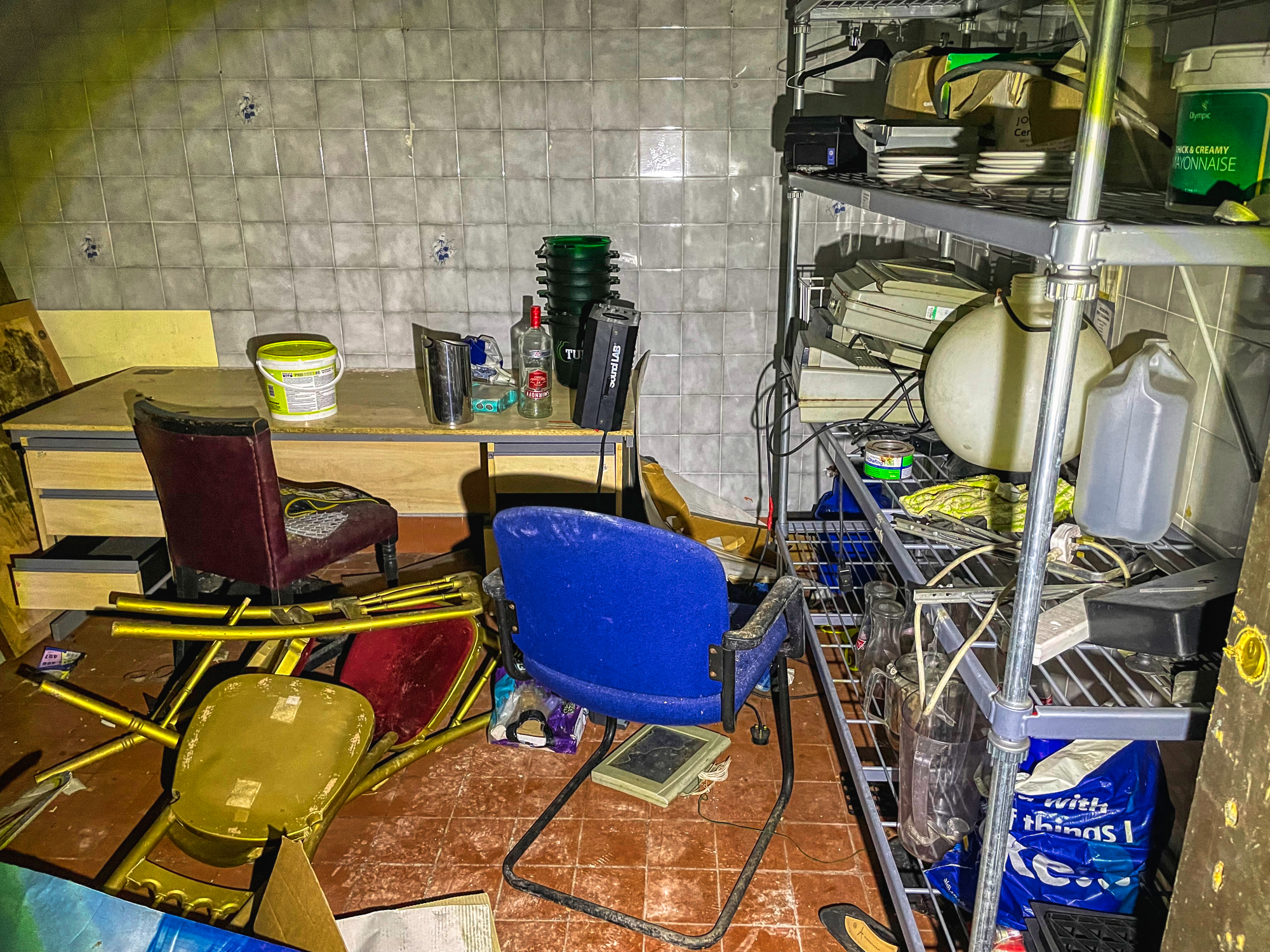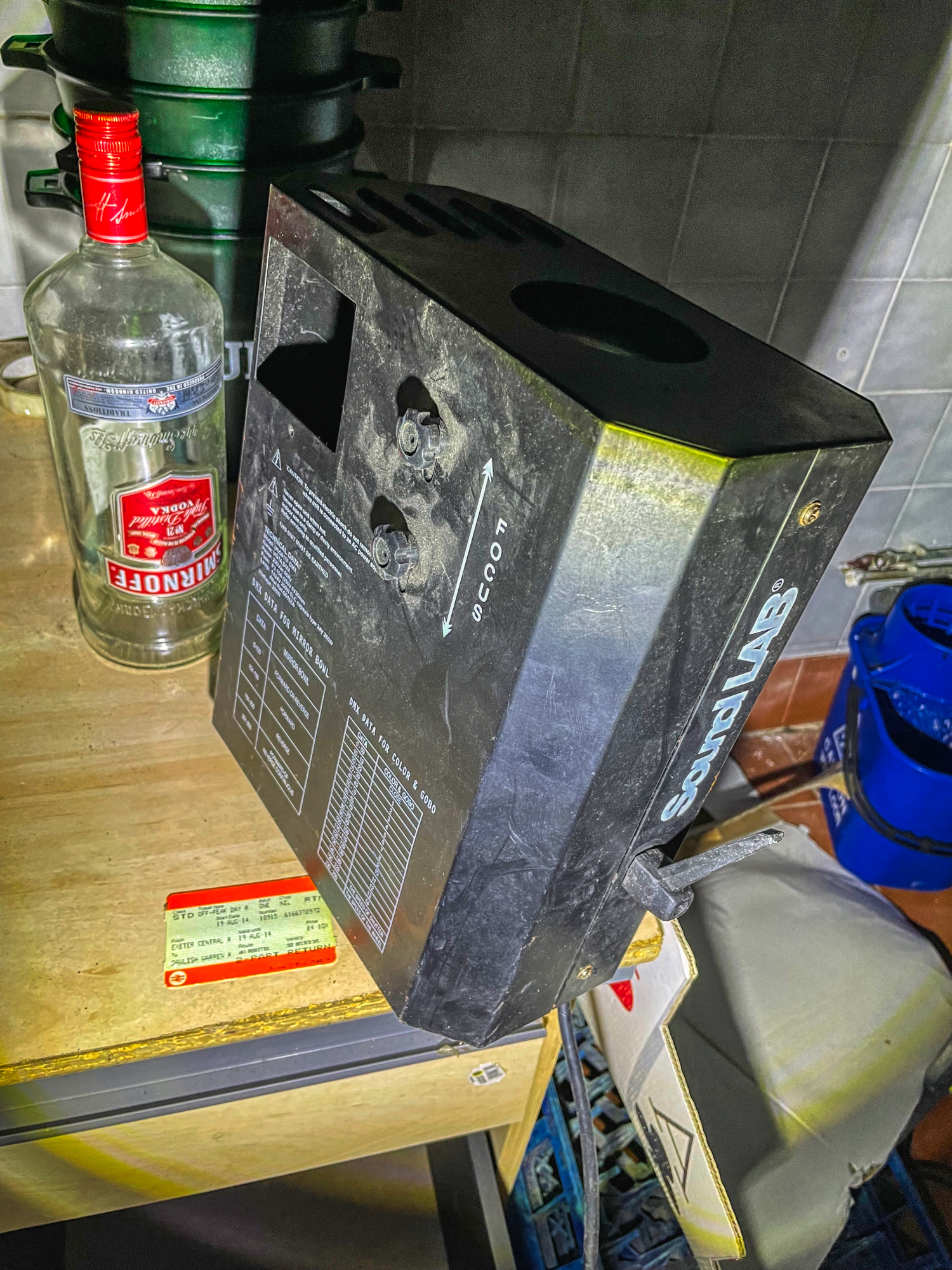 A vodka bottle with the label the wrong way around means only one thing. It was appropriated from the bar and guzzled by someone.
I have been to Las Vegas several times; it's nothing like here.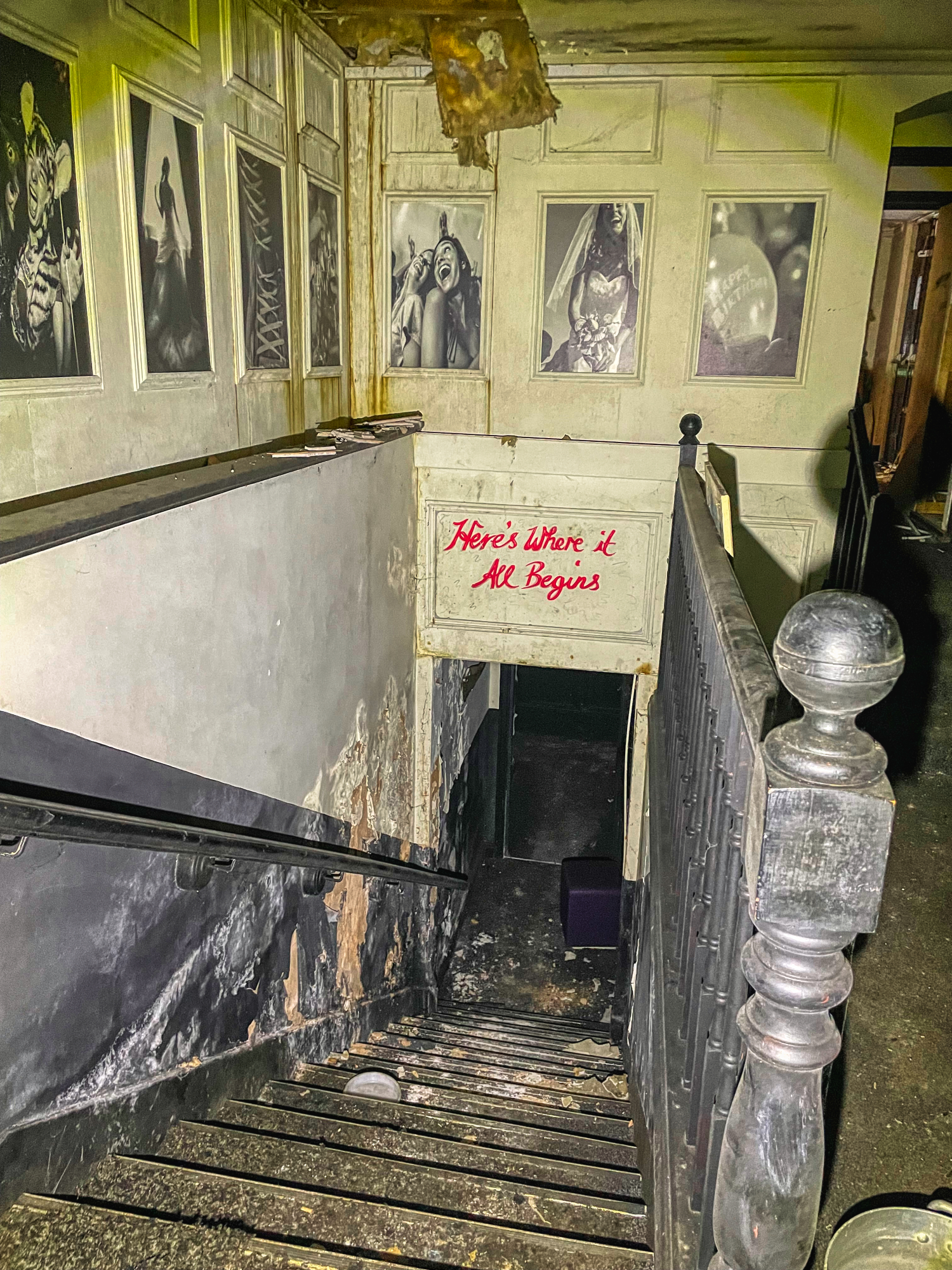 How could we resist? Down the stairs into that welcoming-looking dungeon, we stepped.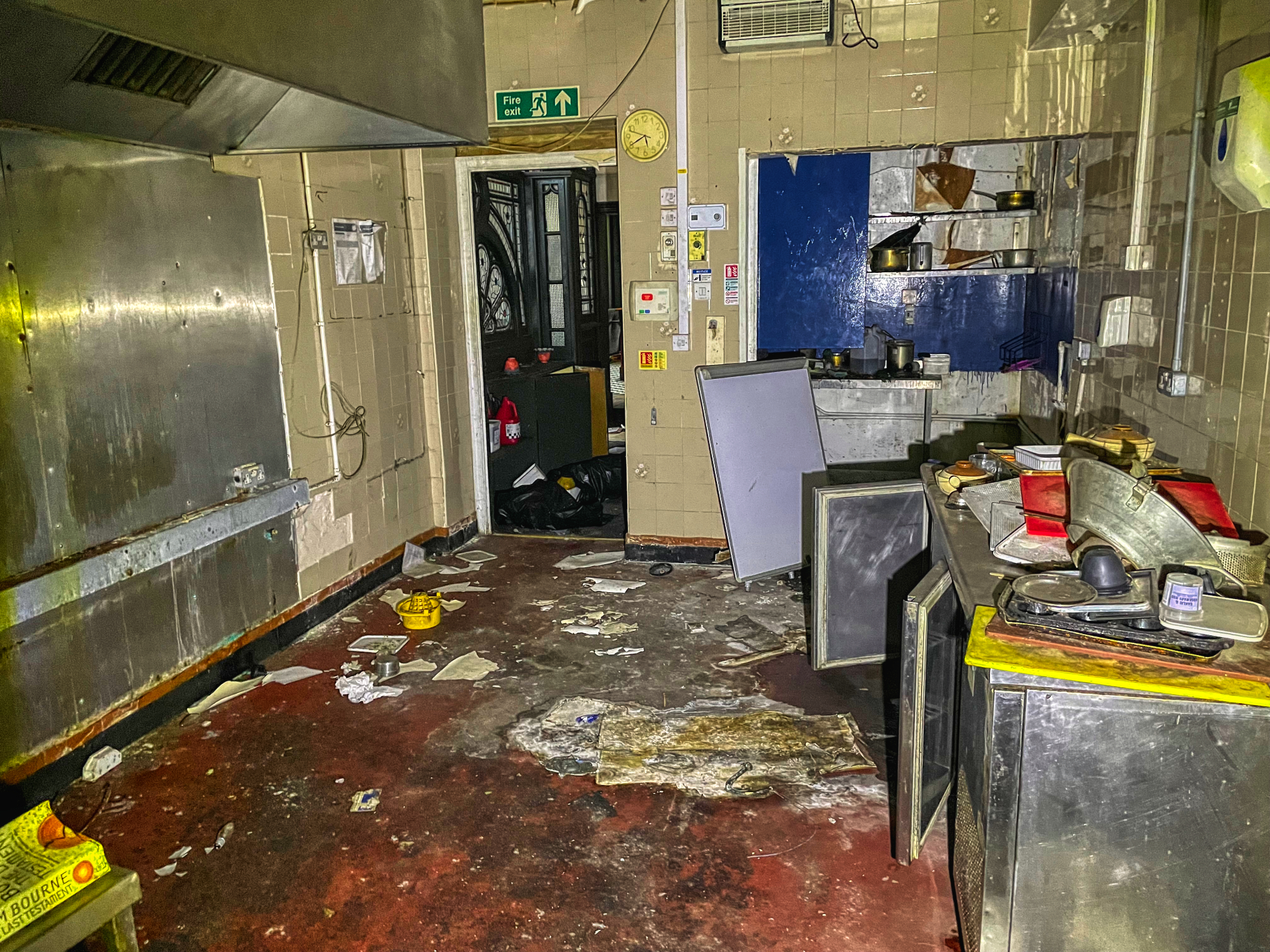 We walked through a depressing-looking pungent kitchen and entered something completely different.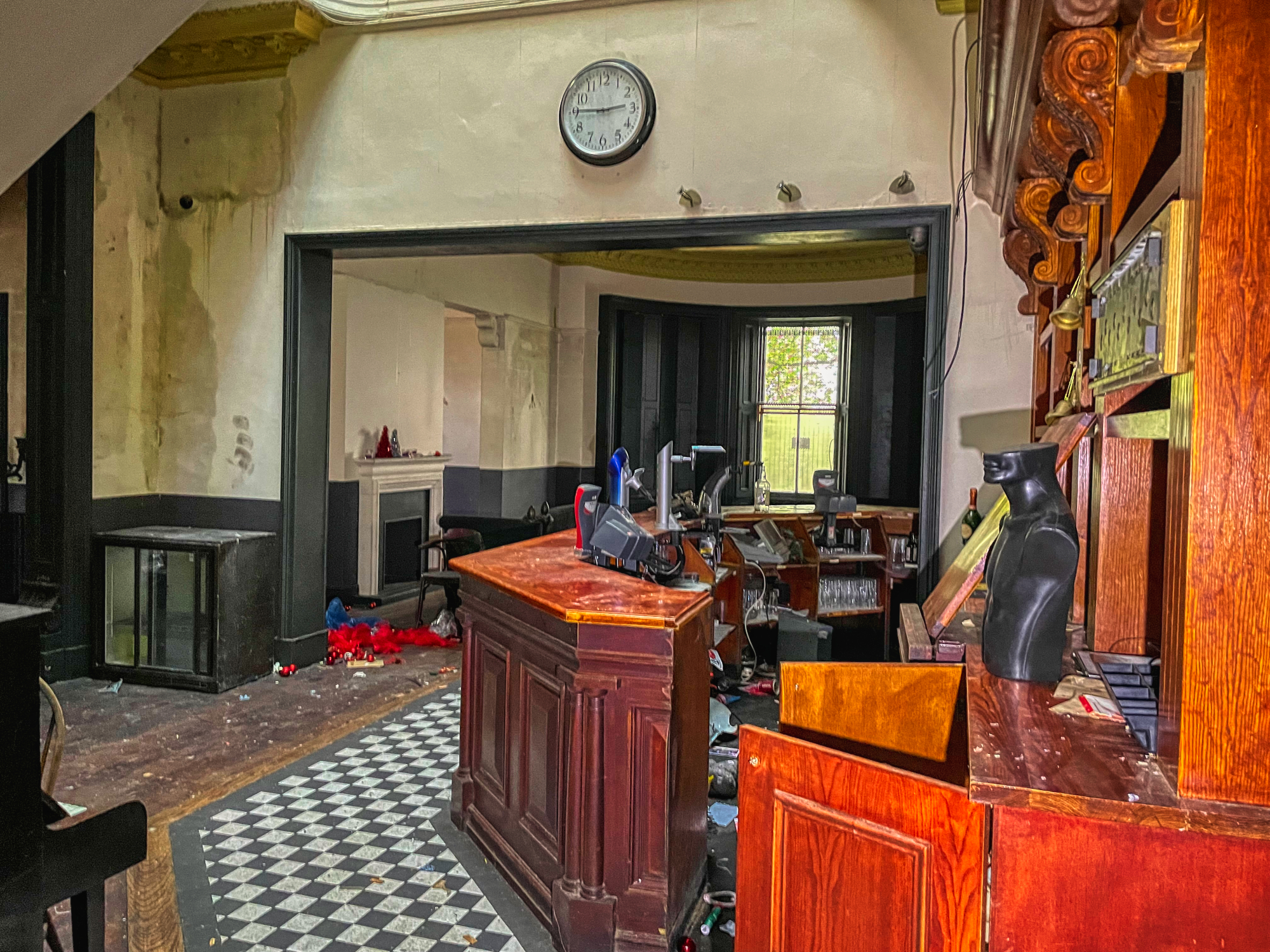 Another bar…, slightly trashed but that depends on which angle it's viewed from.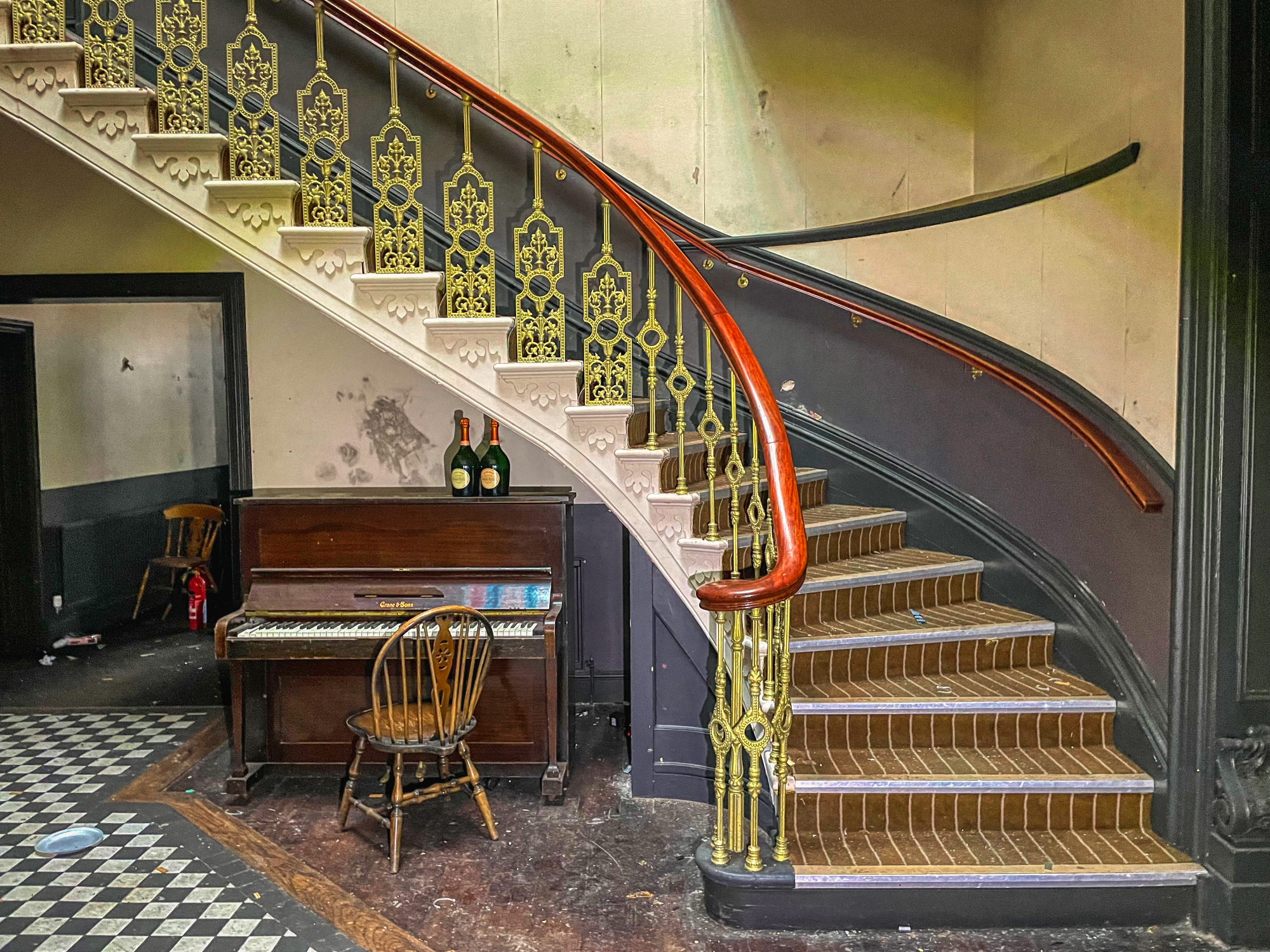 If you ignore the odd plate and slight litter hanging in the distance, it could well pass for being open for business. I did try the piano and it worked although some keys were damaged.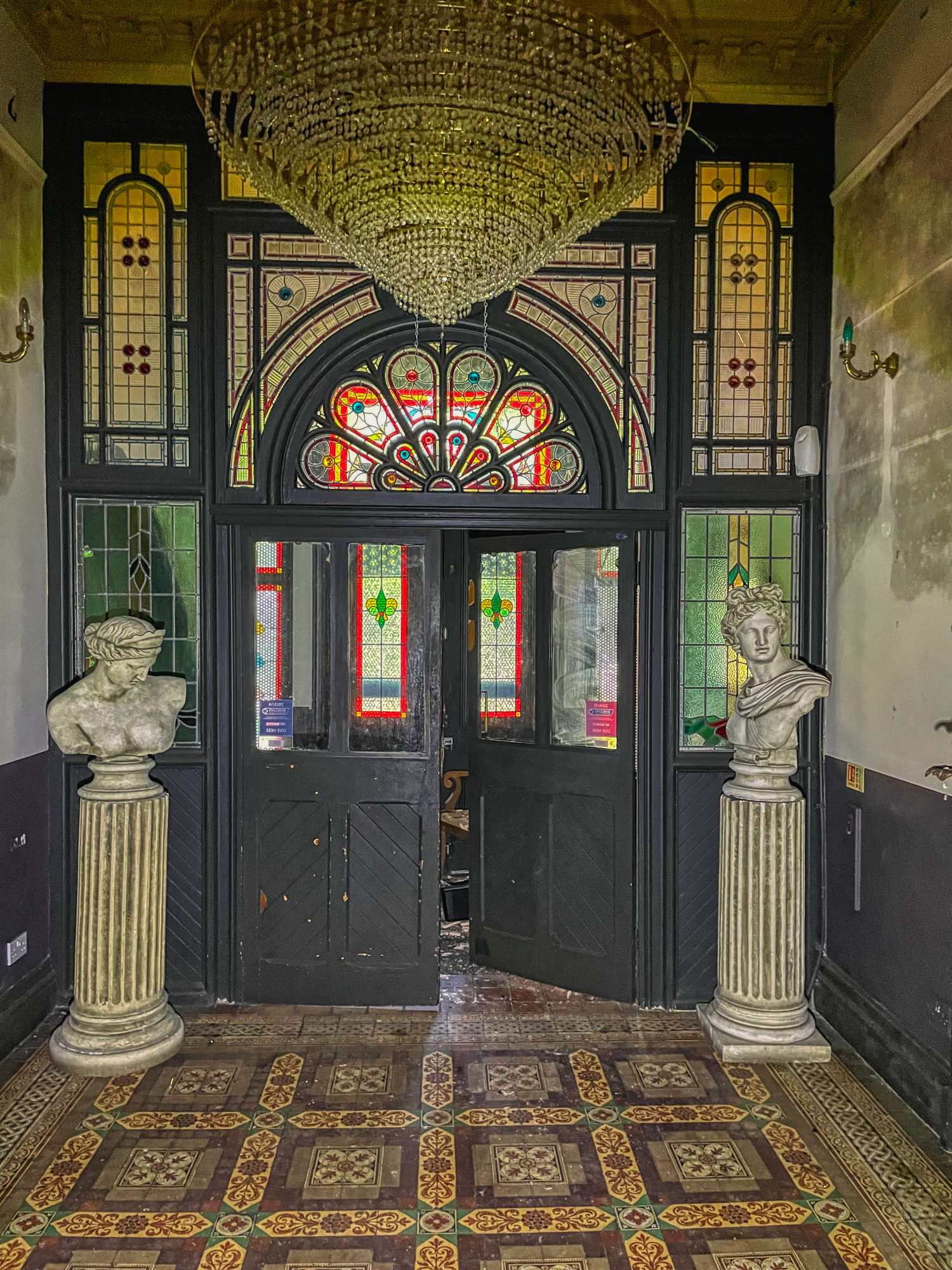 The grand entrance hall with genuine Greek busts imported from Athens centuries ago.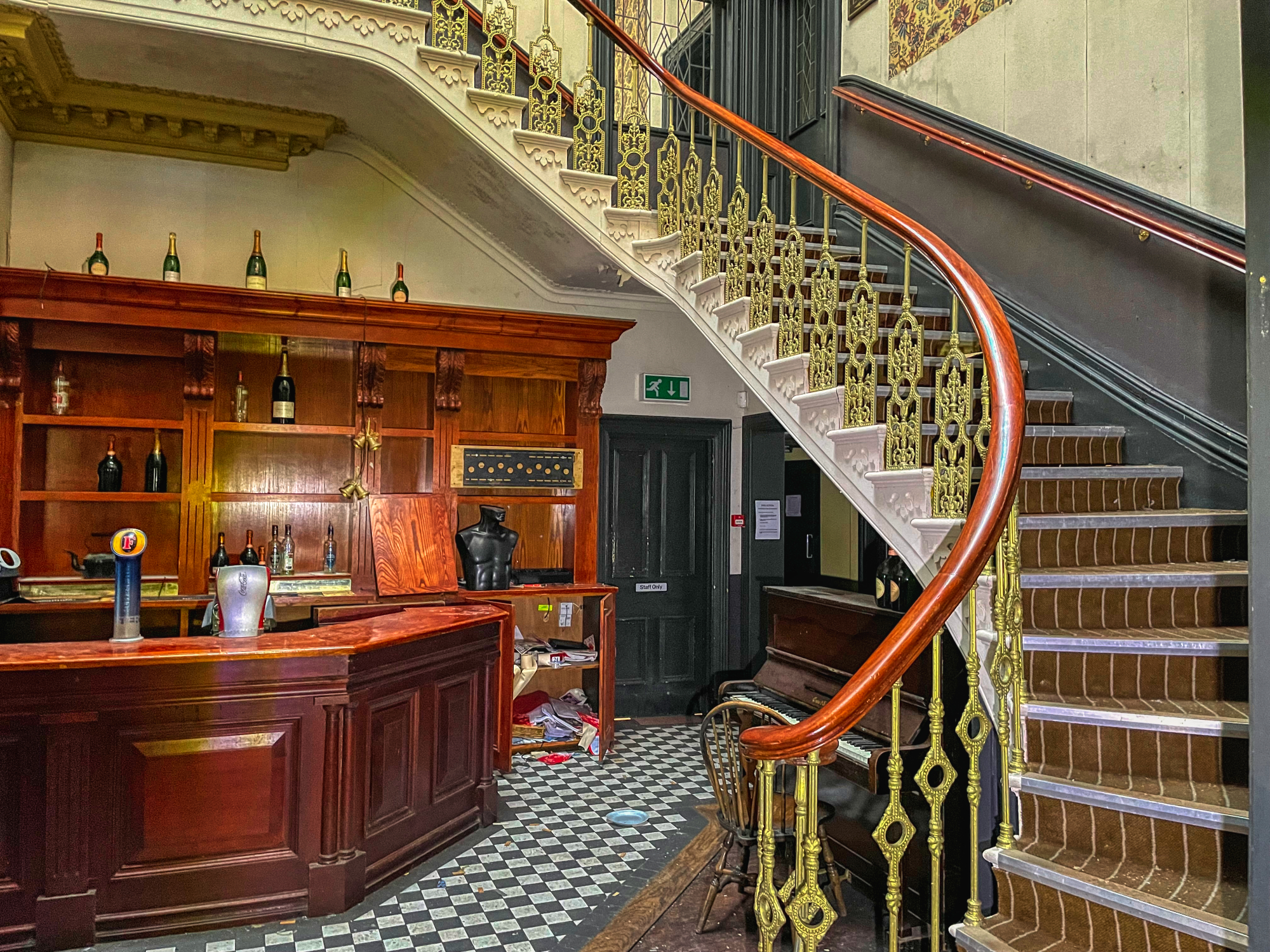 A winding delicate staircase, only polished with Mr. Sheen that morning with genuine bottles of Moet Chandon sitting on the mahogany shelving.
Of course, we tried one, and they were empty; those crappy imitation ones that are placed purely for show.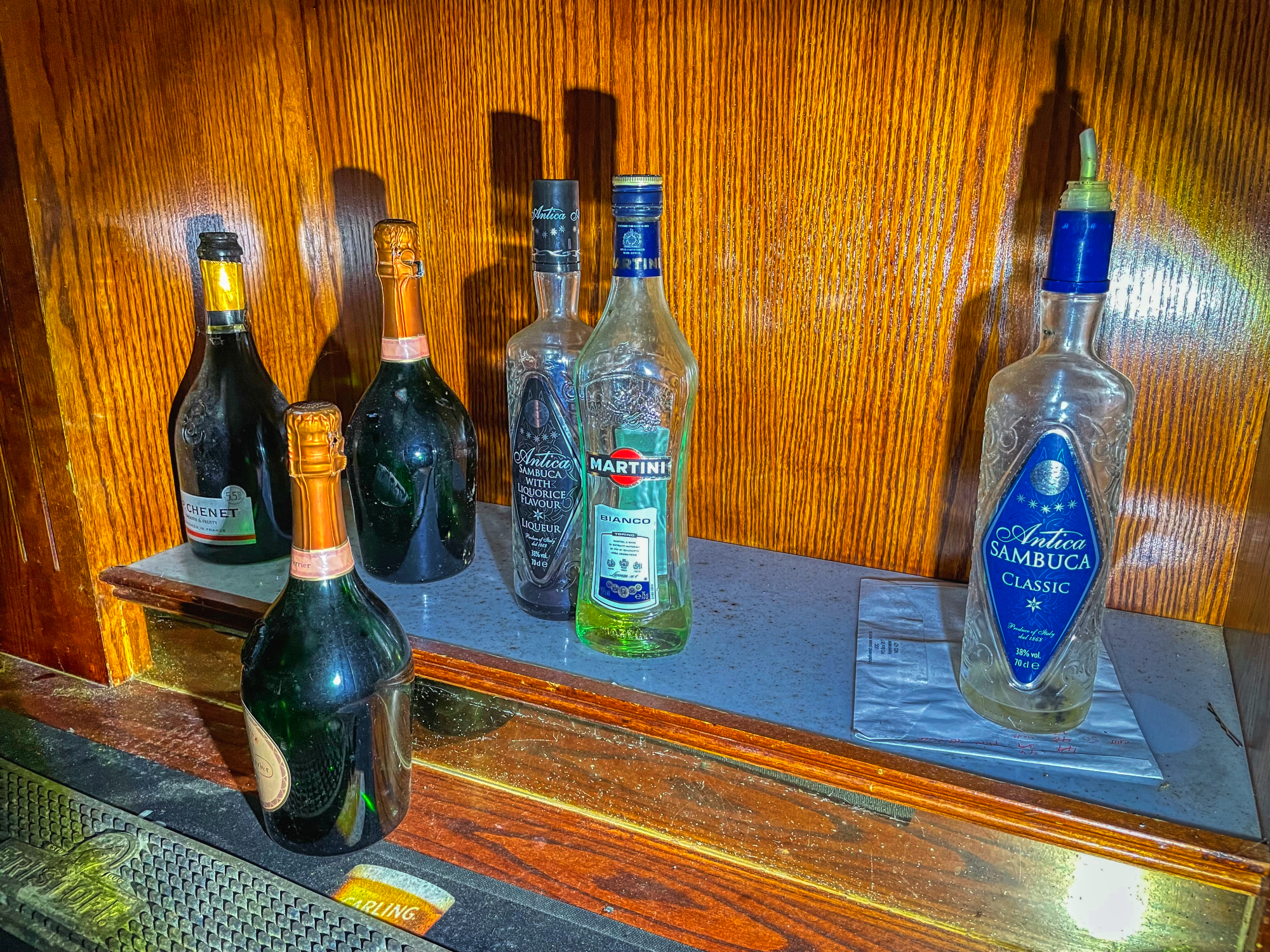 Not all was lost, a Martini or Sambuca could have been on the cards. But what was really in those bottles? The Martini looked suspiciously like human piss and I wasn't going to twist open the bottle to confirm.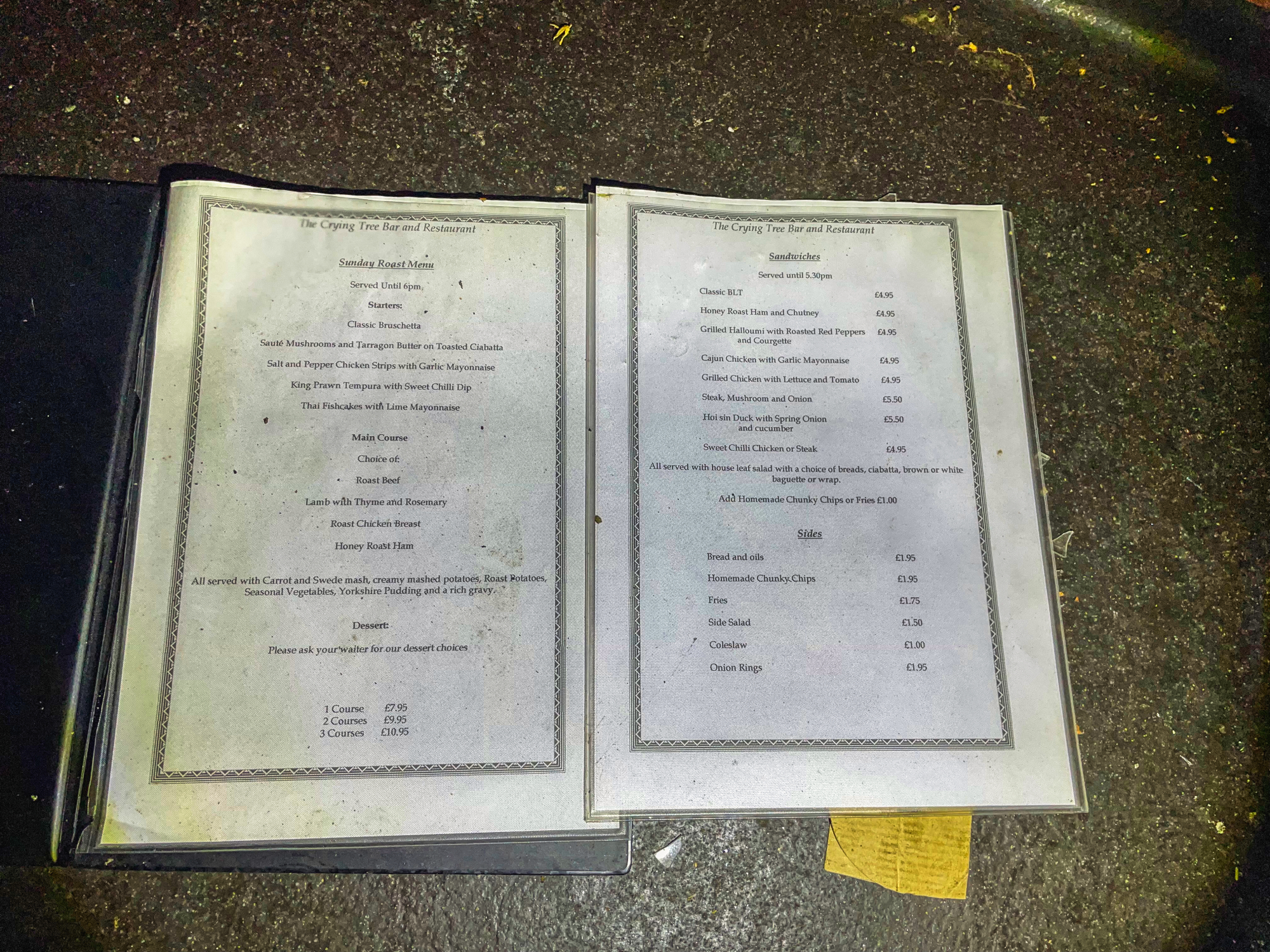 The Sunday Roast is quite bad for vegetarians, not even a whiff of Fish on that menu.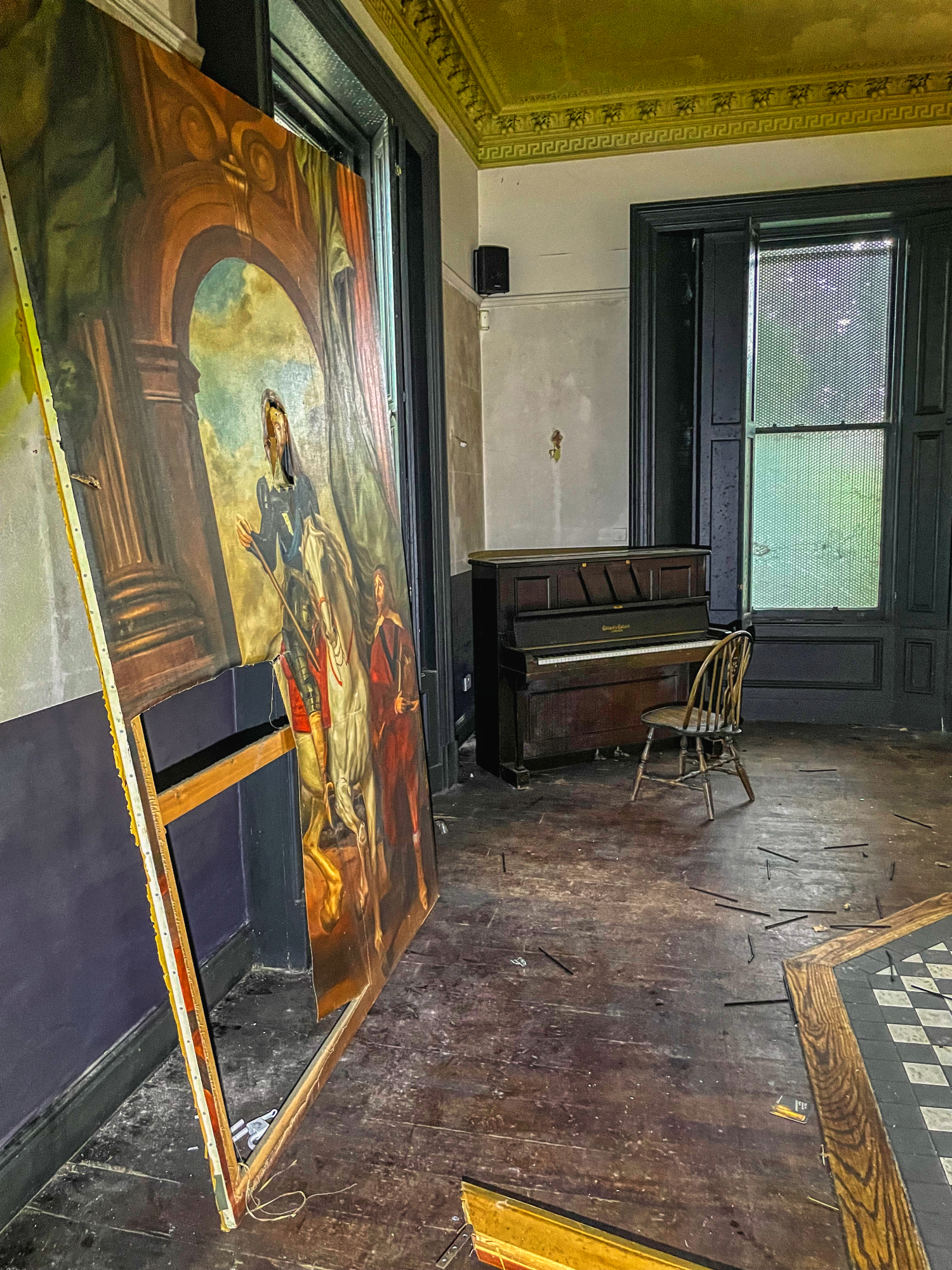 A genuine Rembrandt, now spoiled and torn apart from whoever had entered 'The Crying Tree' before us…, and what was that, another piano?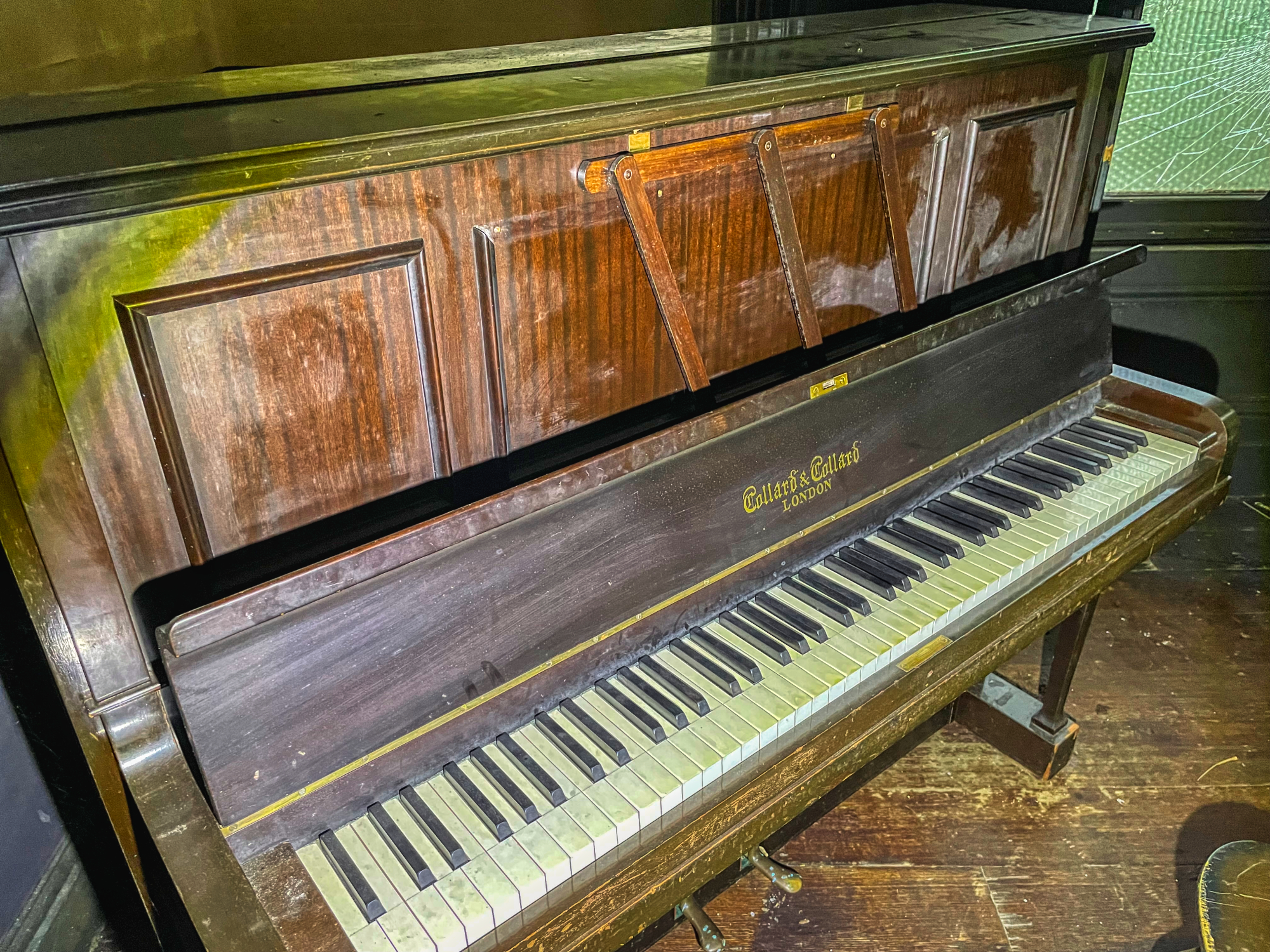 This one was in better condition and I started playing some chords from memory. I could play properly once, and it's disheartening to concede I have forgotten almost everything.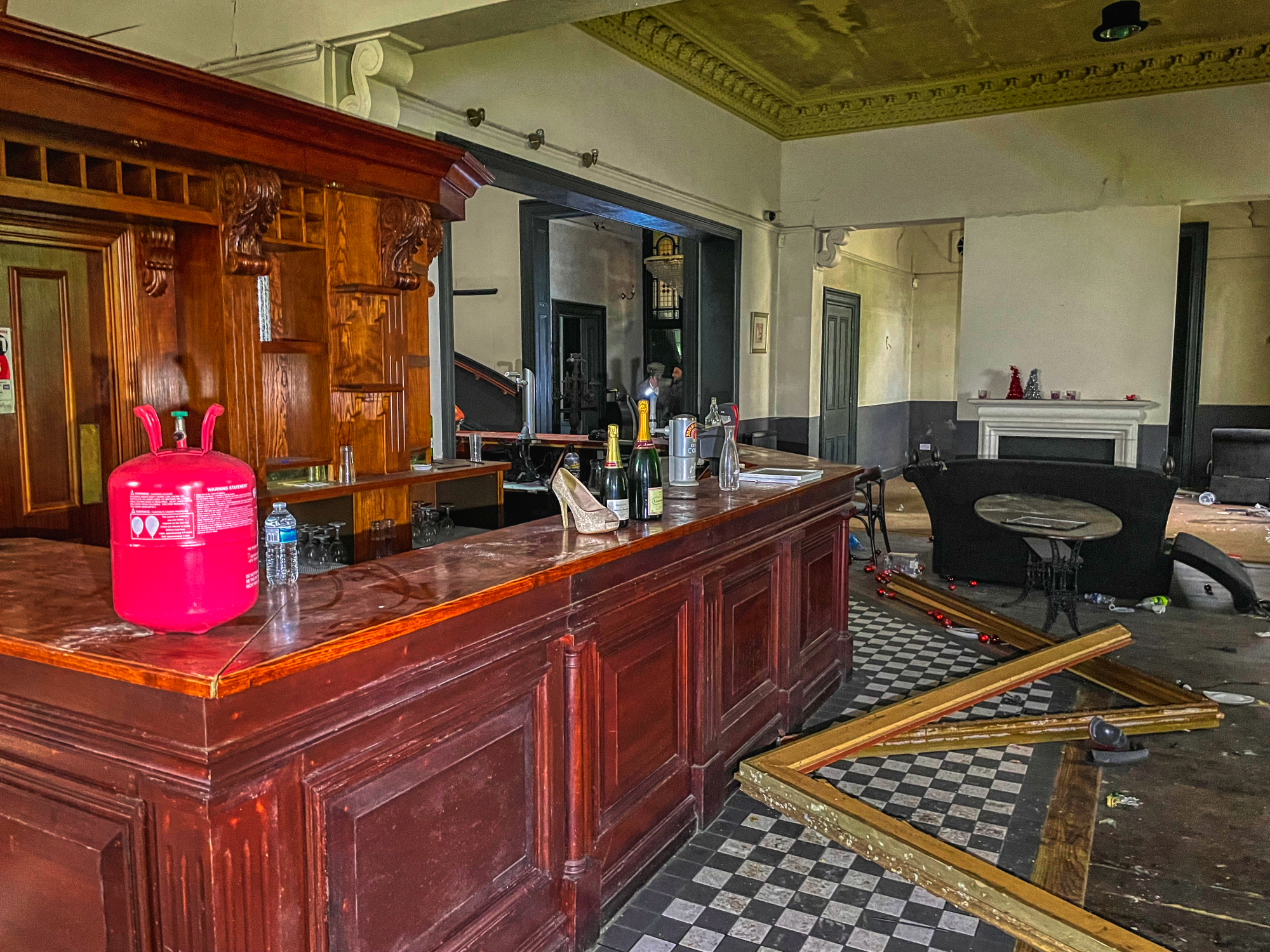 Around the bend, we found yet another bar, with an oversize shoe laden on top. Size 9.., hmmm, how many ladies use size 9?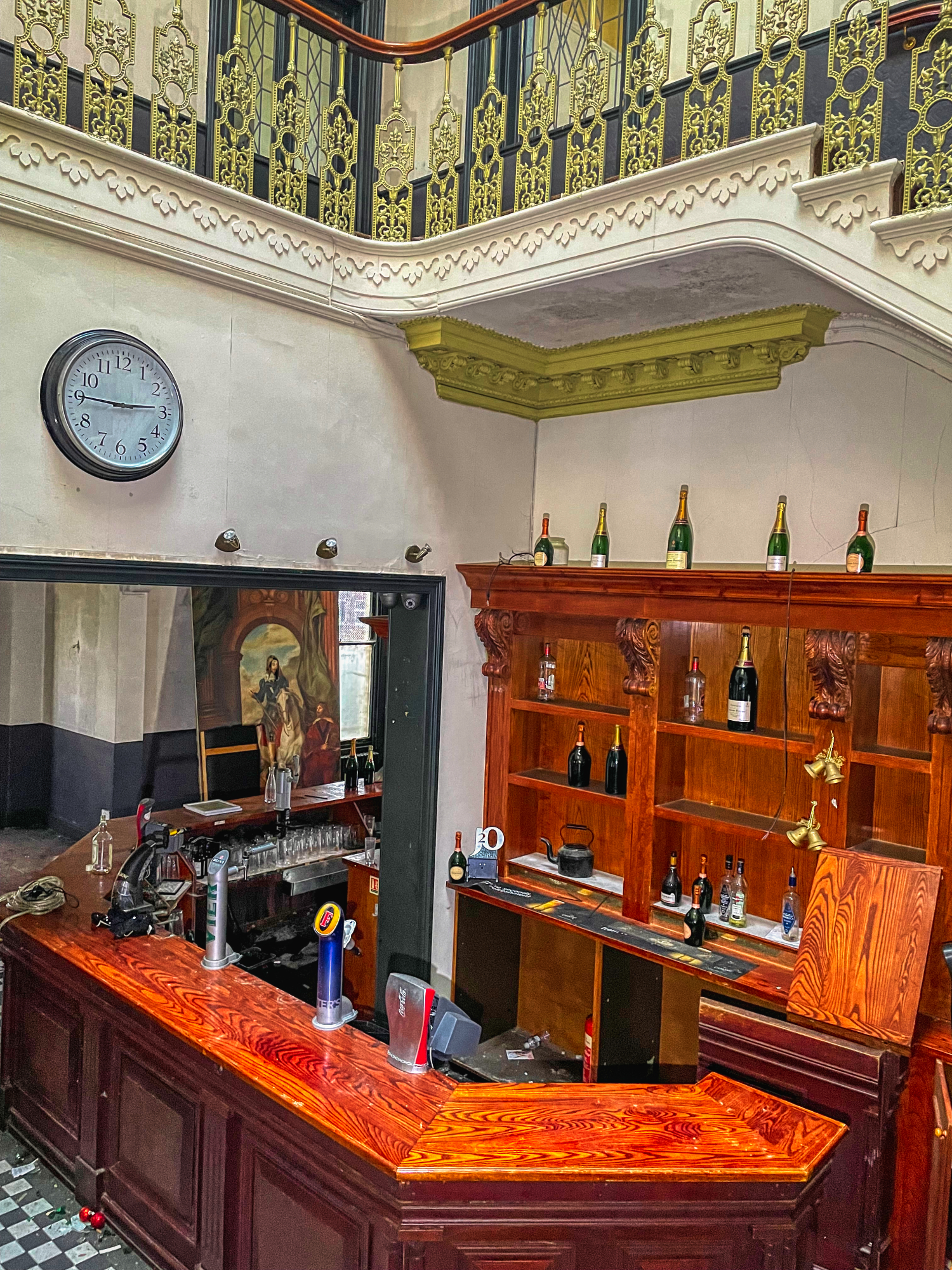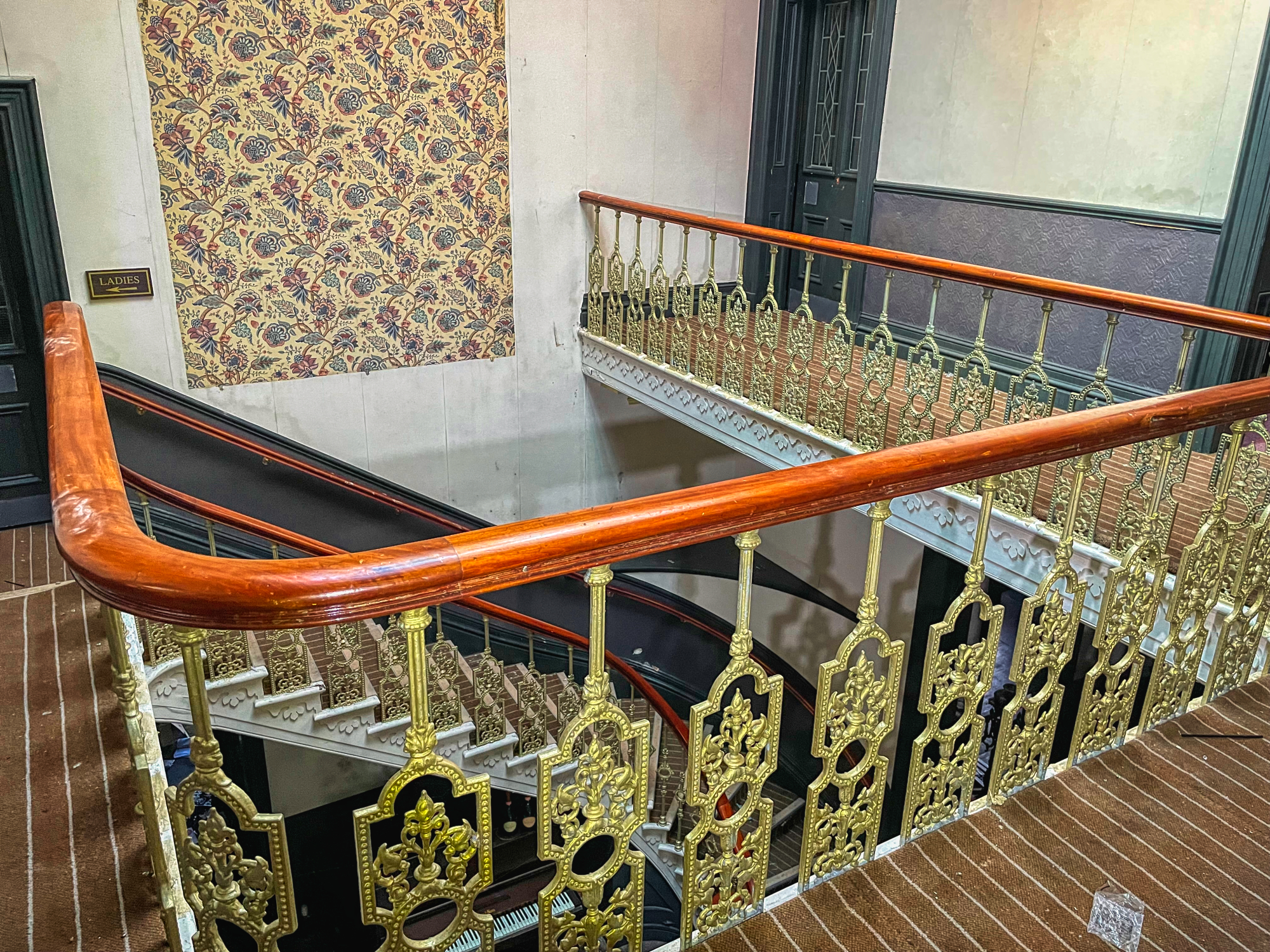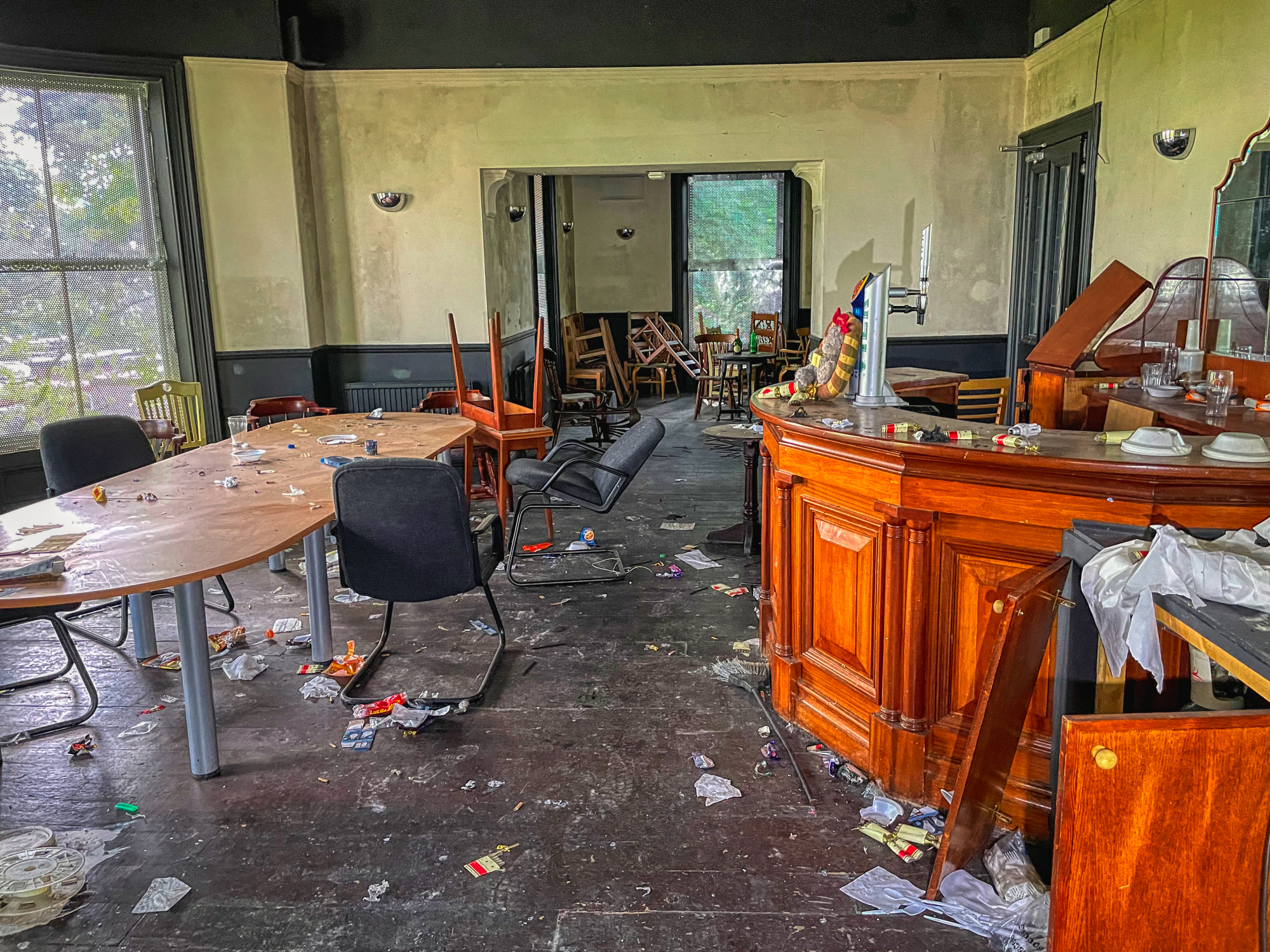 Backtracking up those finest of stairs we entered yet another bar, this one obviously the hideout of the gang who congregate here.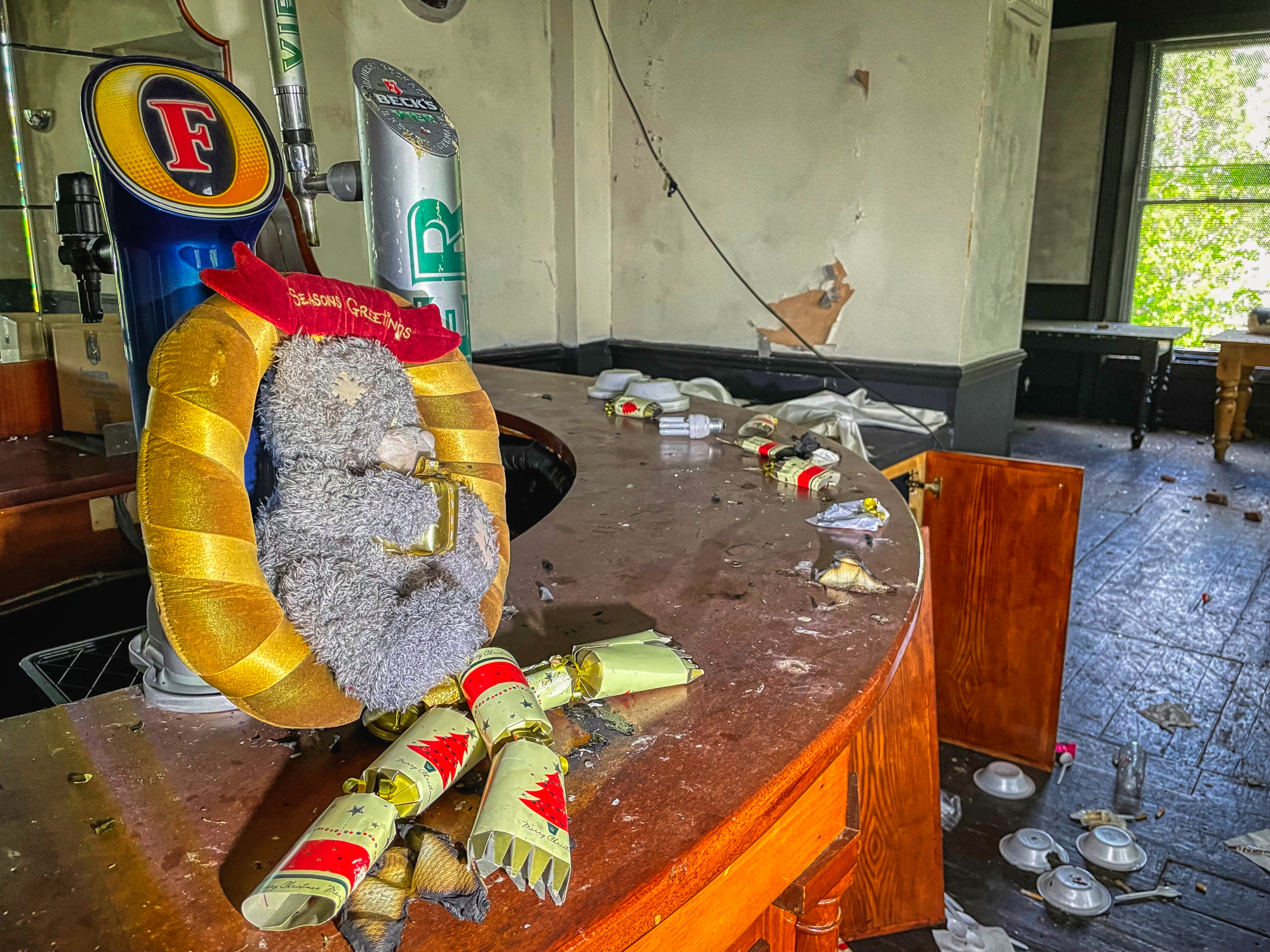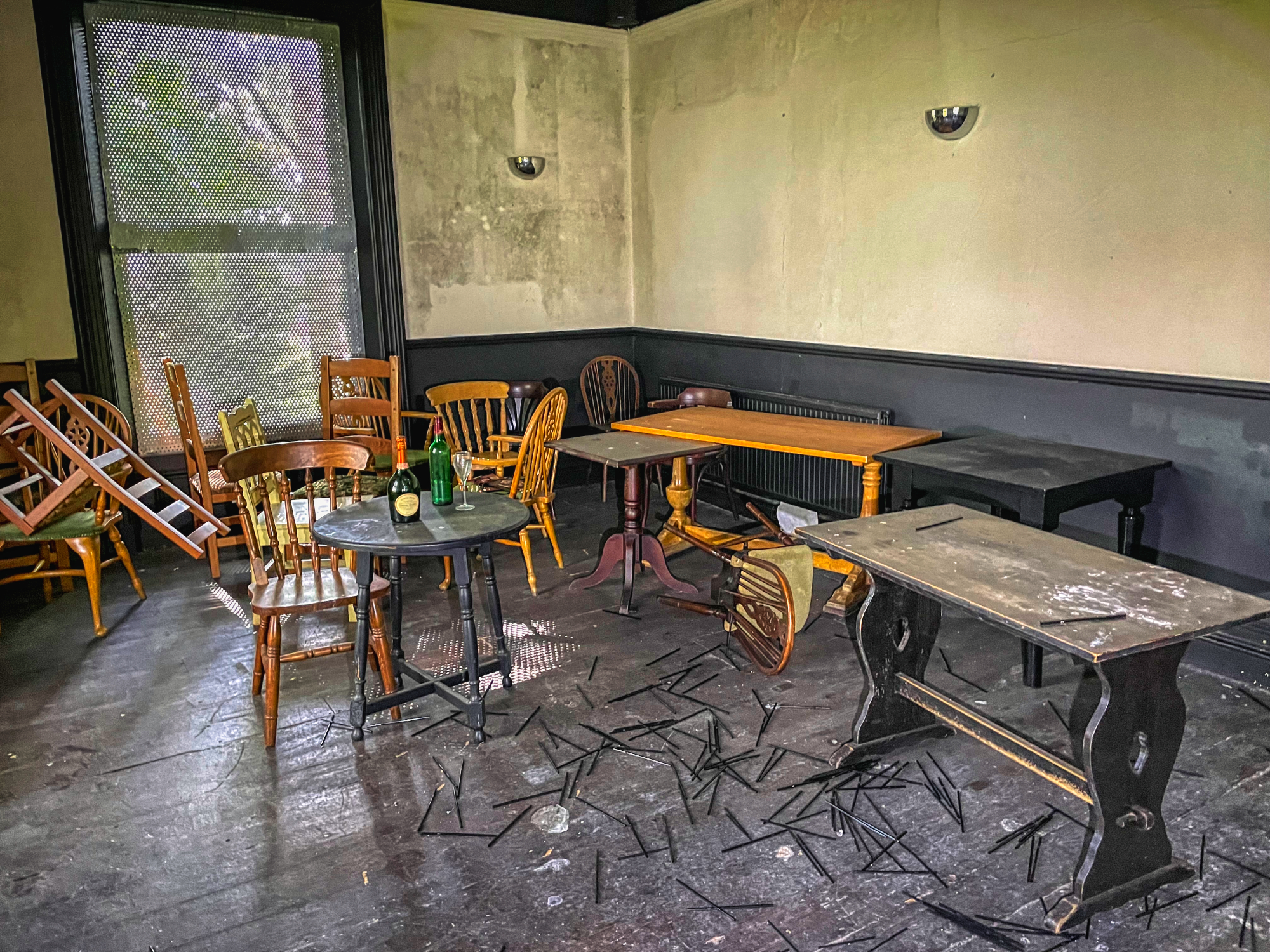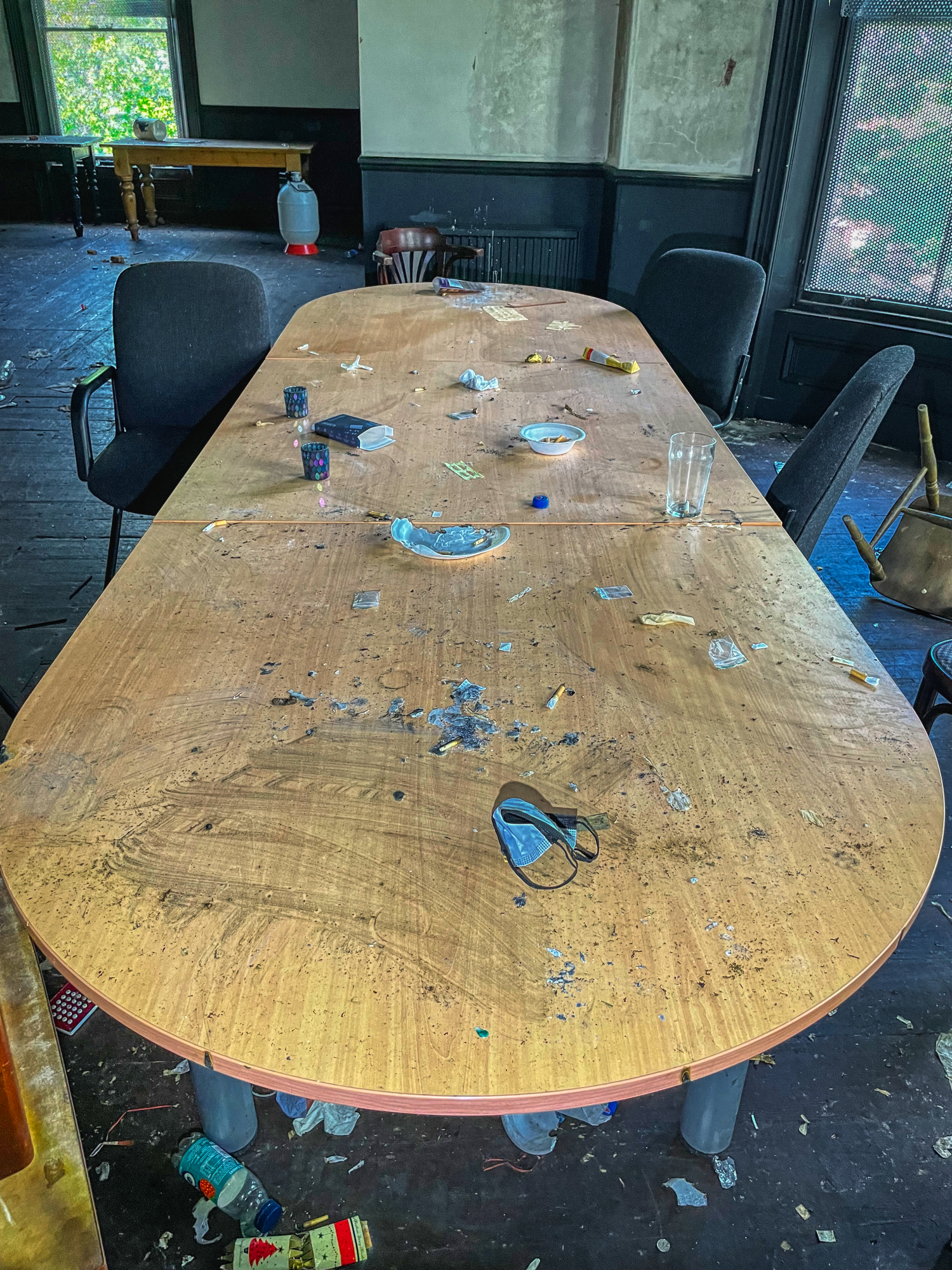 …'more like the local crackheads'…
The bellows did work, but as there are no open roaring fires I couldn't find a use for them.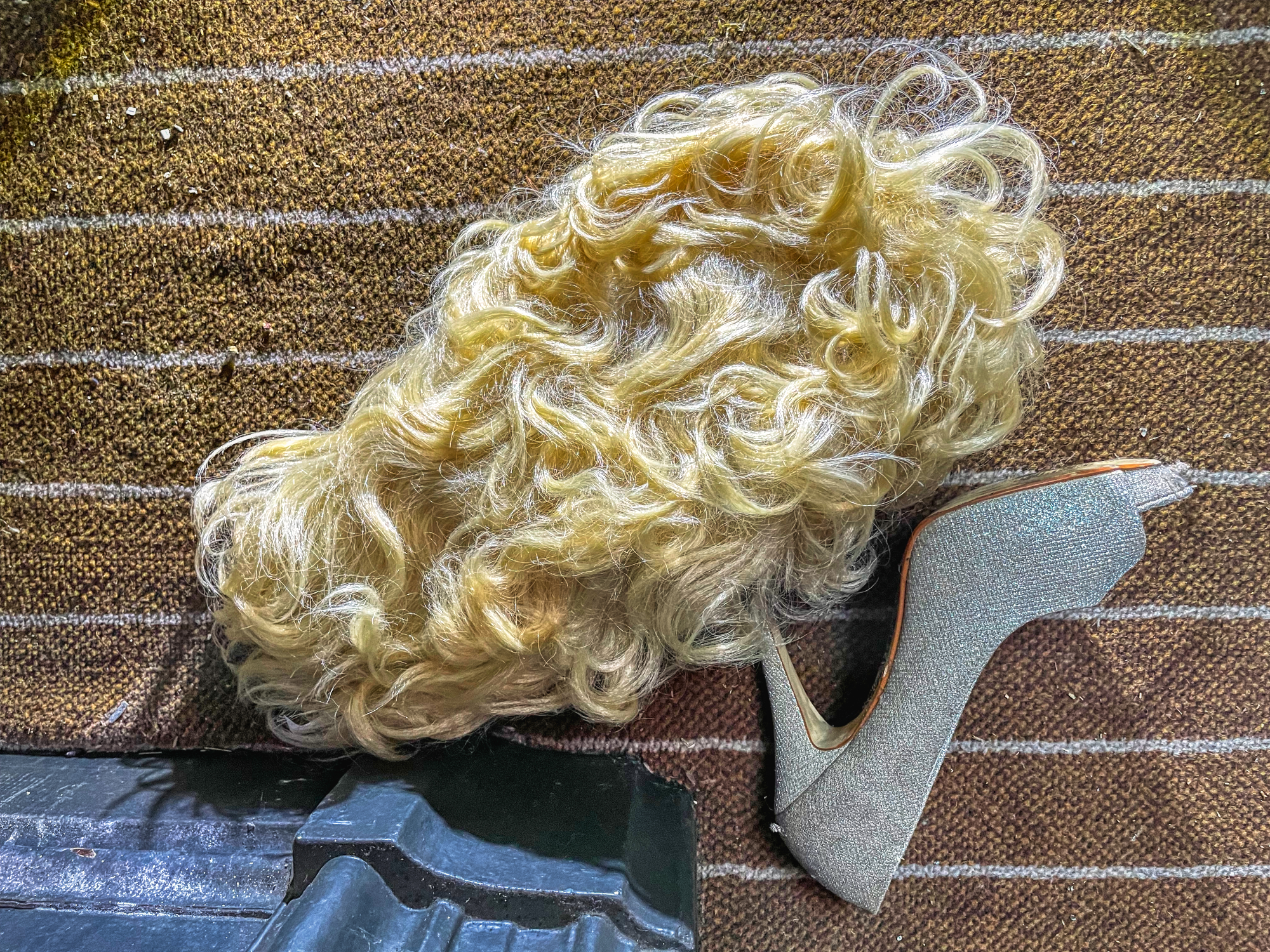 The missing shoe and… erm.., looks like possibly the local cross-dresser visits here for some practice.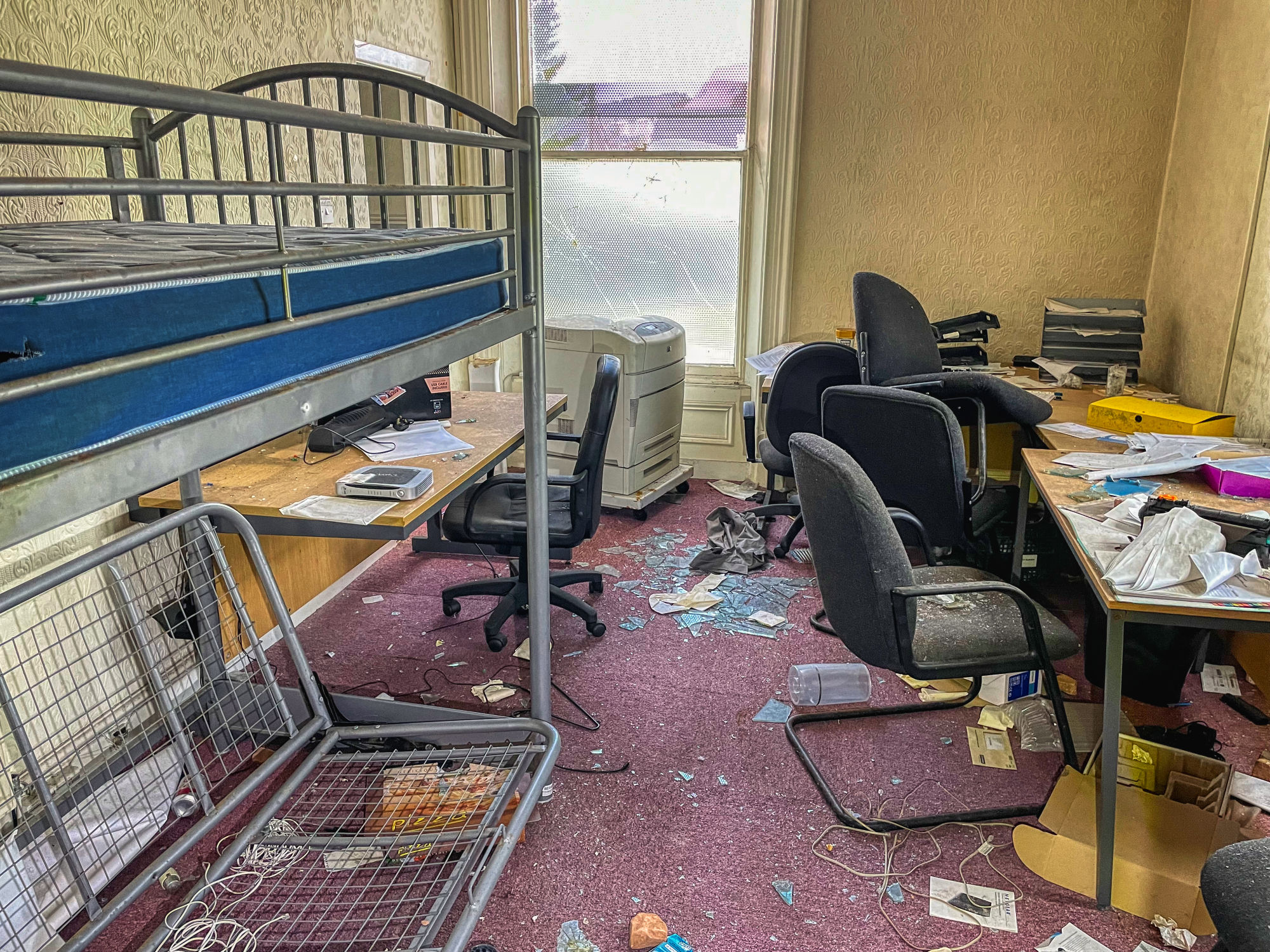 The offices and sleeping quarters?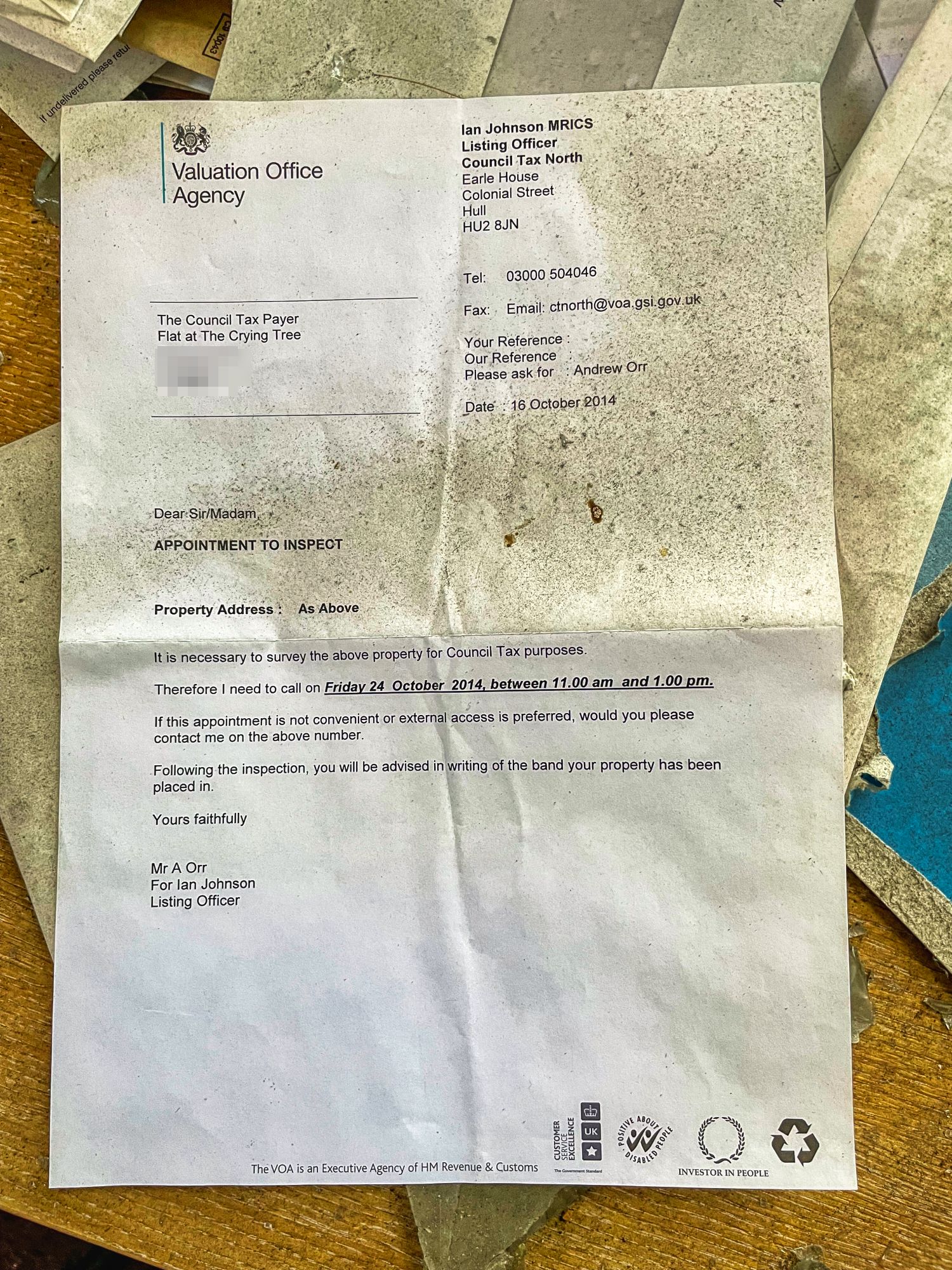 'Flat at The Crying Tree'.., it made more sense when I spotted the letter. One room is hardly a flat.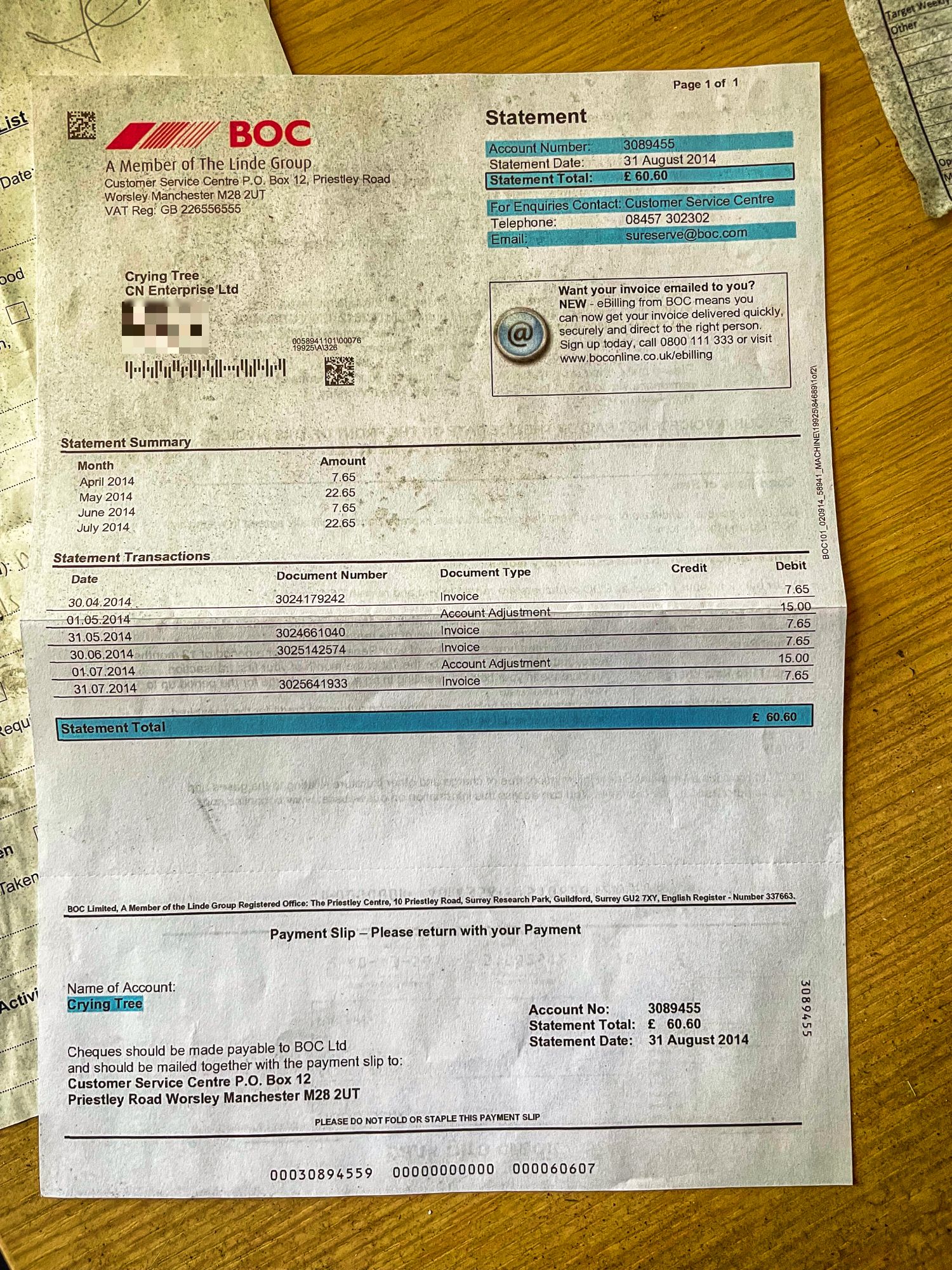 A bill for industrial gasses; BOC is a provider of these. I can't guess why the pub is getting them.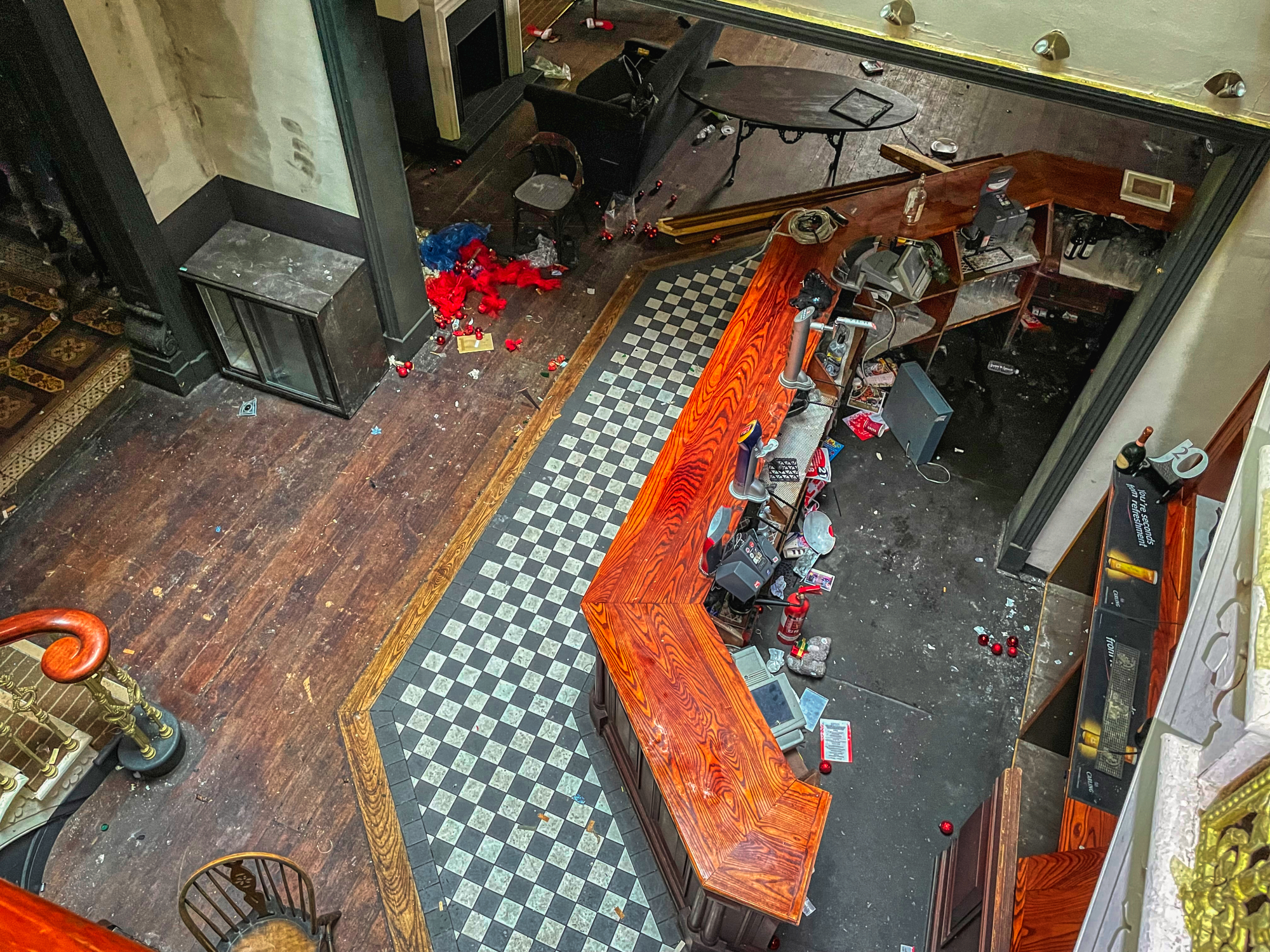 It didn't look quite so glamorous from this vantage point.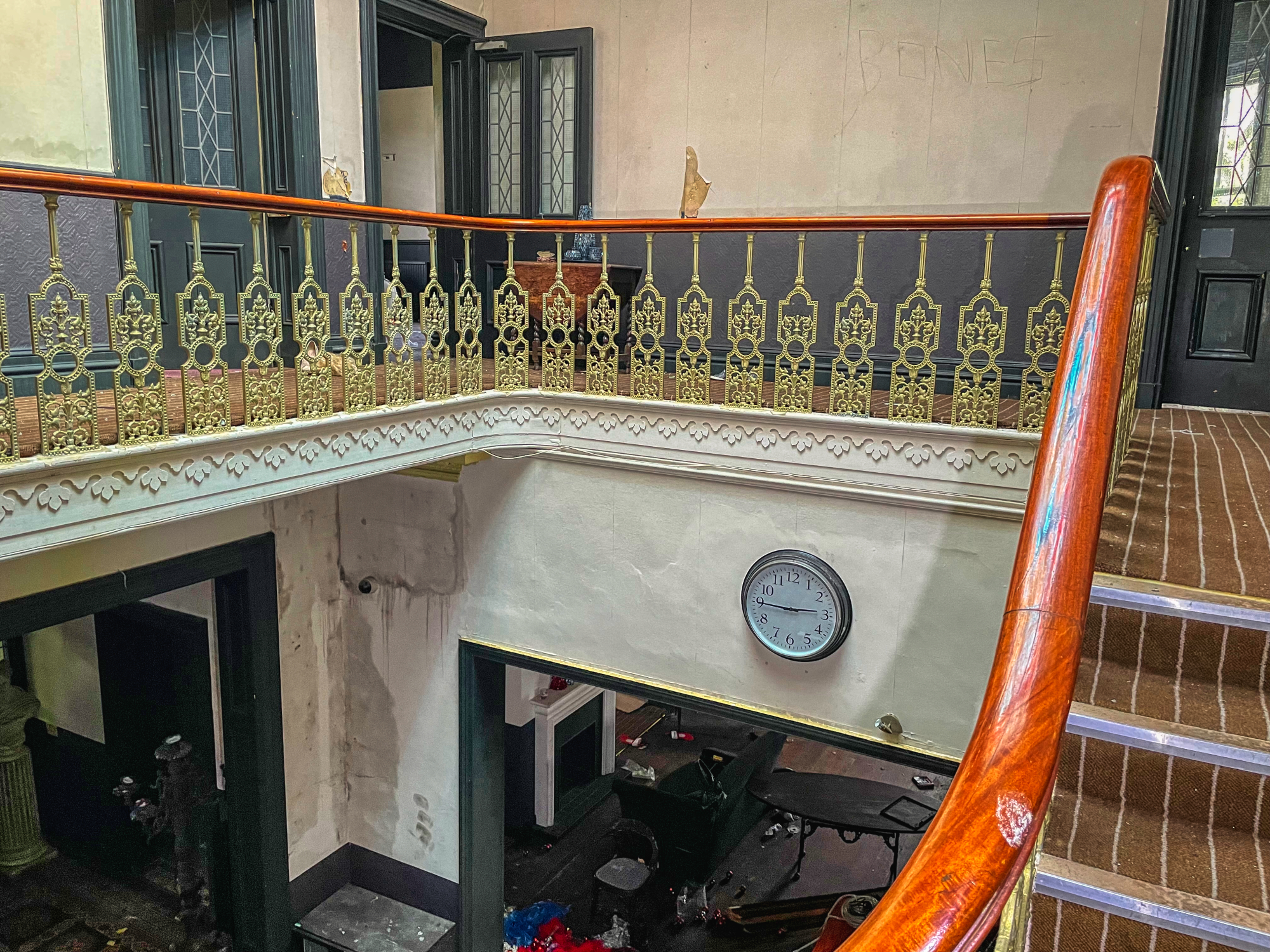 We descended, aware that the vicious gang may re-appear at any moment and force us to ingest some second-hand crack at knifepoint.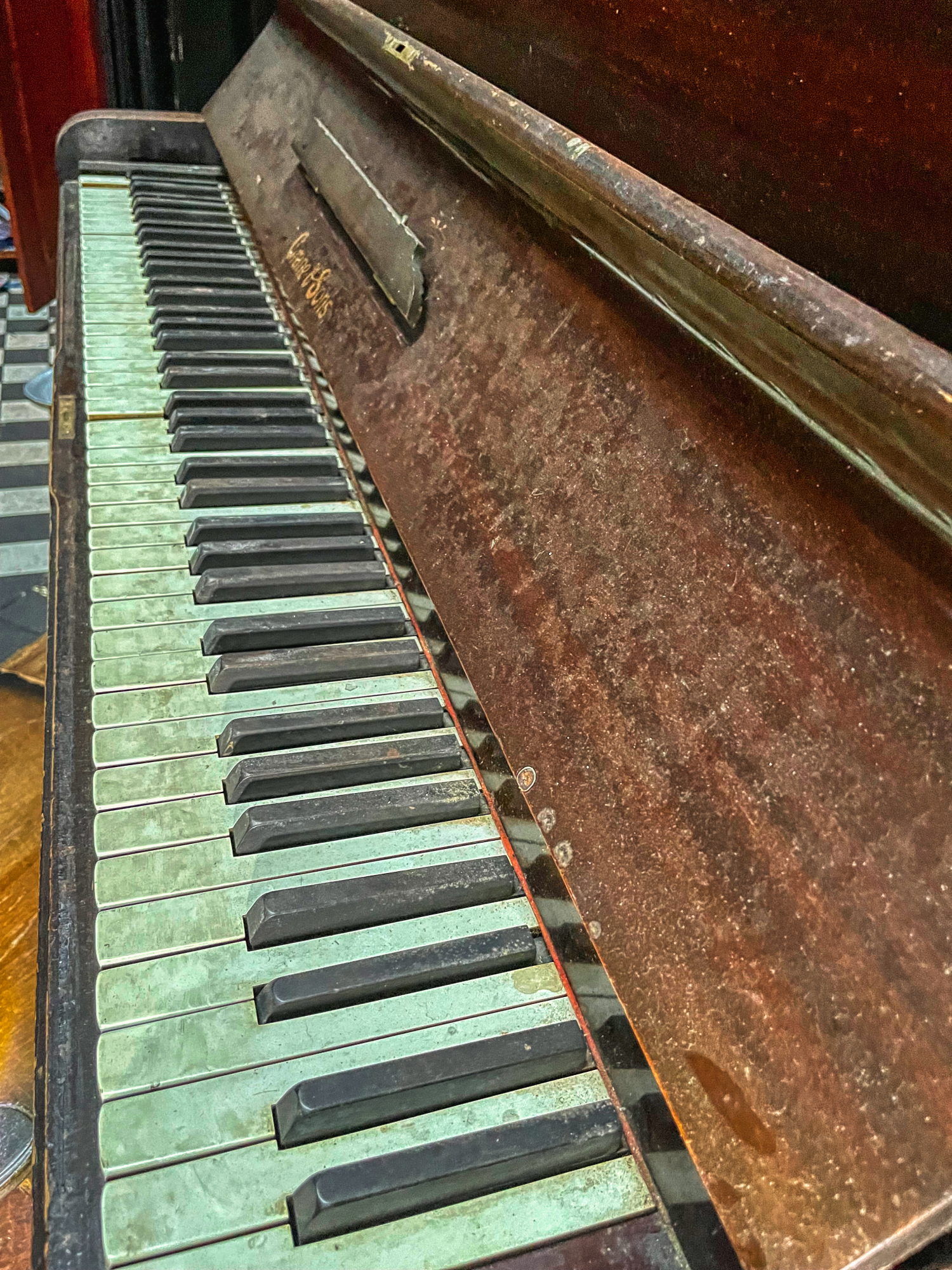 One last look at the piano, before making out way back through those treacherous corridors filled with paint, waiting to tip on our clothing.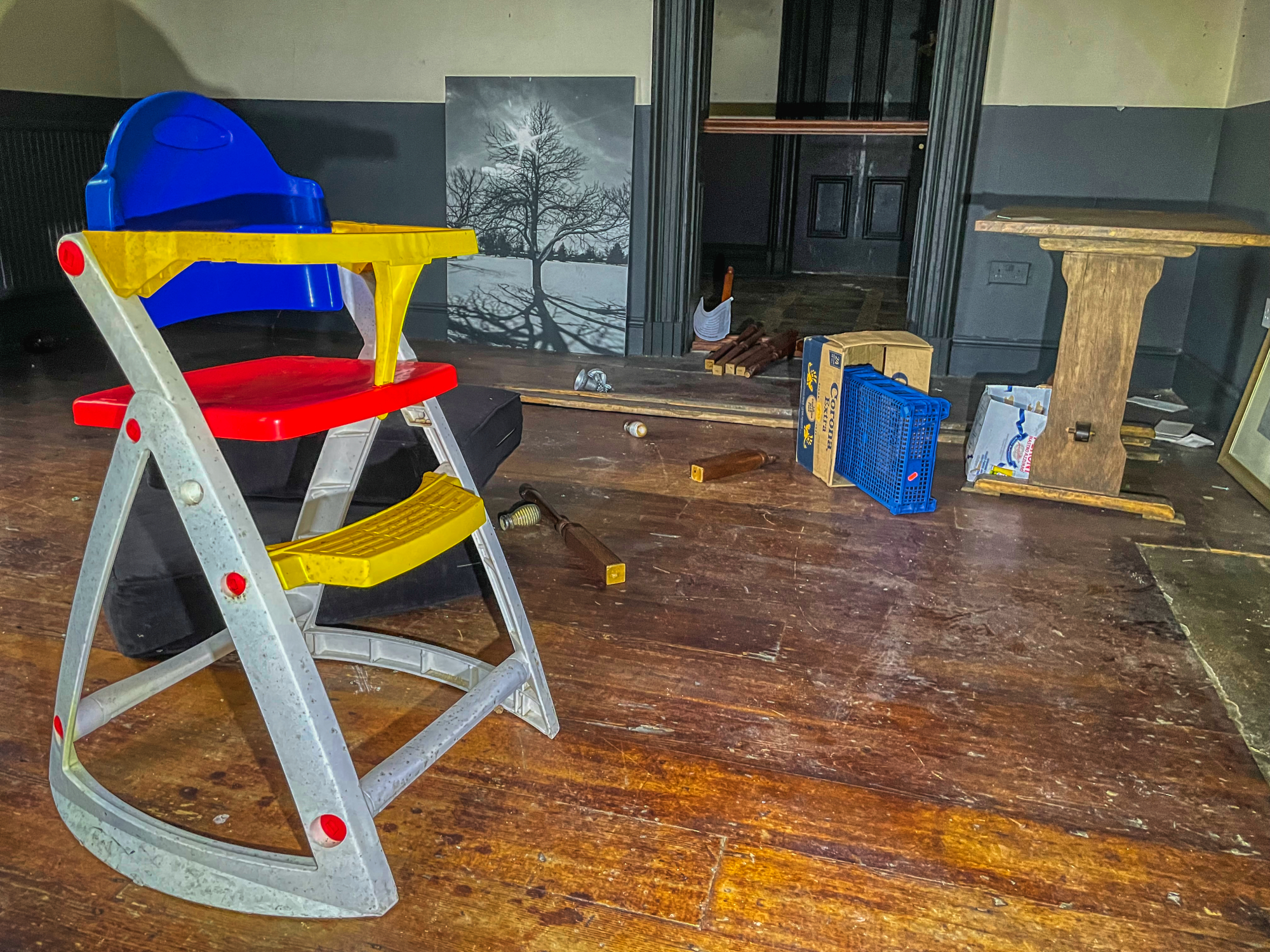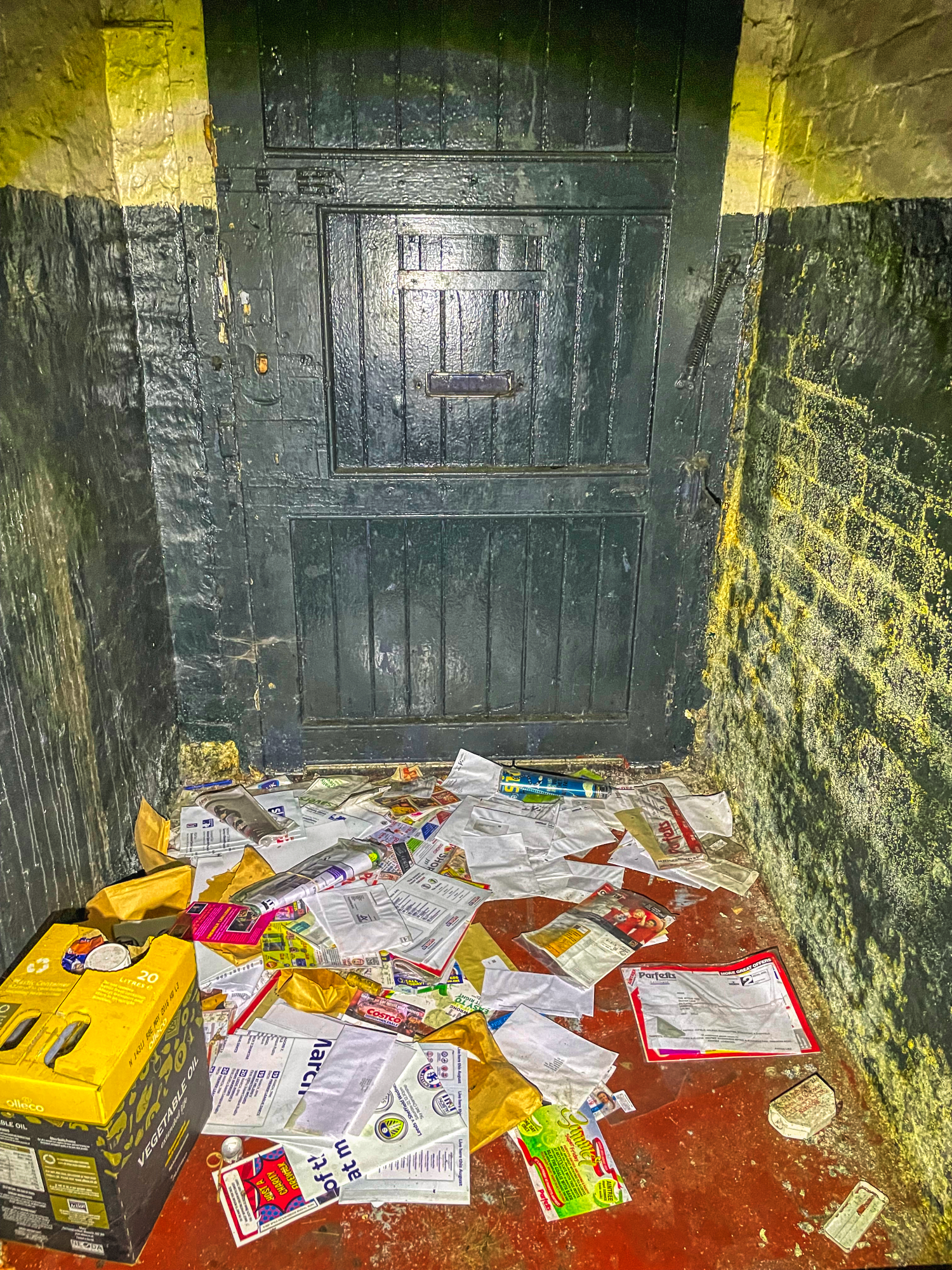 Lots of unopened mail behind the door, as well as a copious amount of vegetable oil.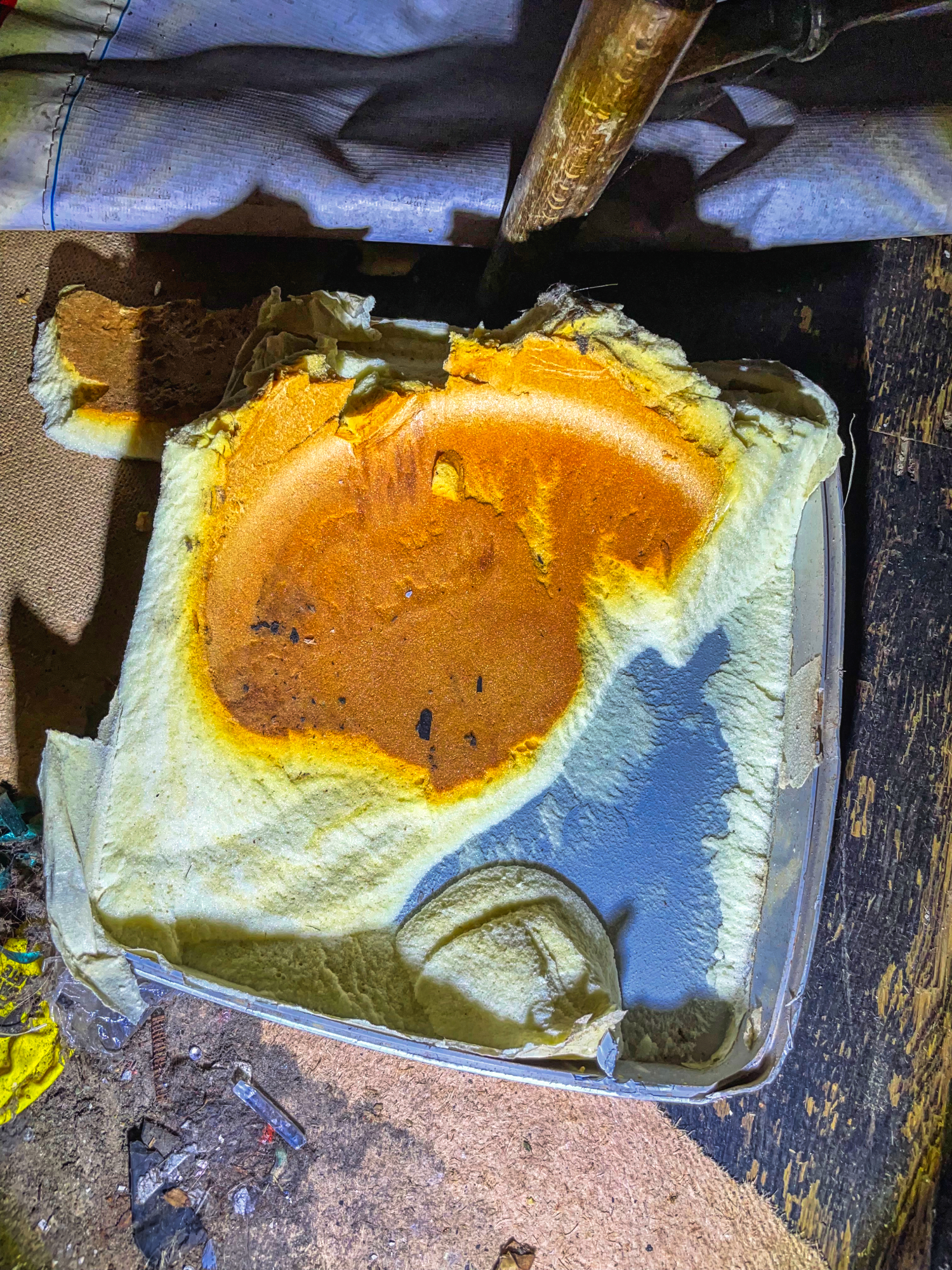 Now doesn't that look tasty, it's little wonder that 'The Crying Tree' was famed for its gourmet delights when open.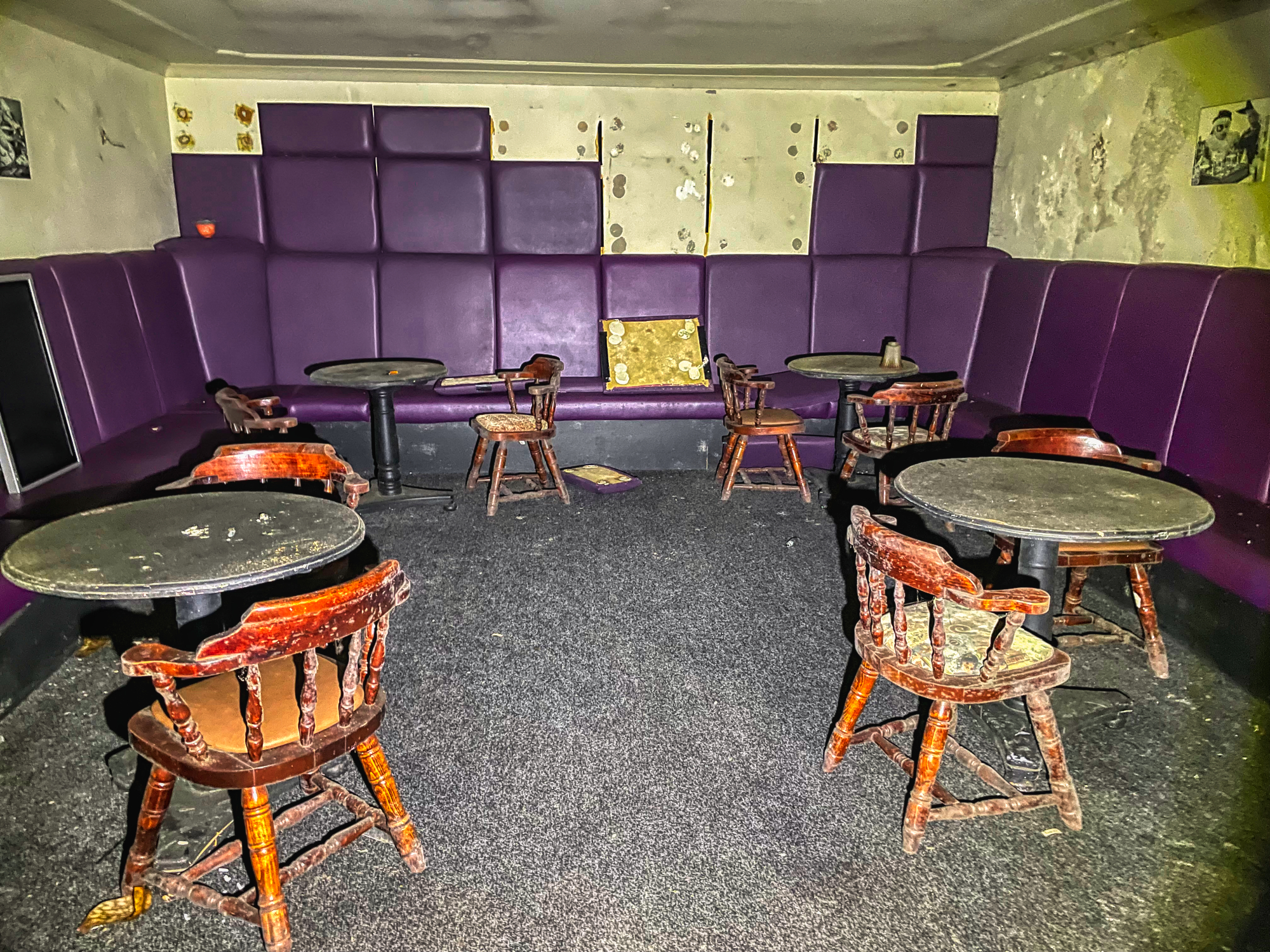 Perfectly serviceable I say, just add a few zombies and it's a lovely setting for 'Night of the Living Dead Part 15'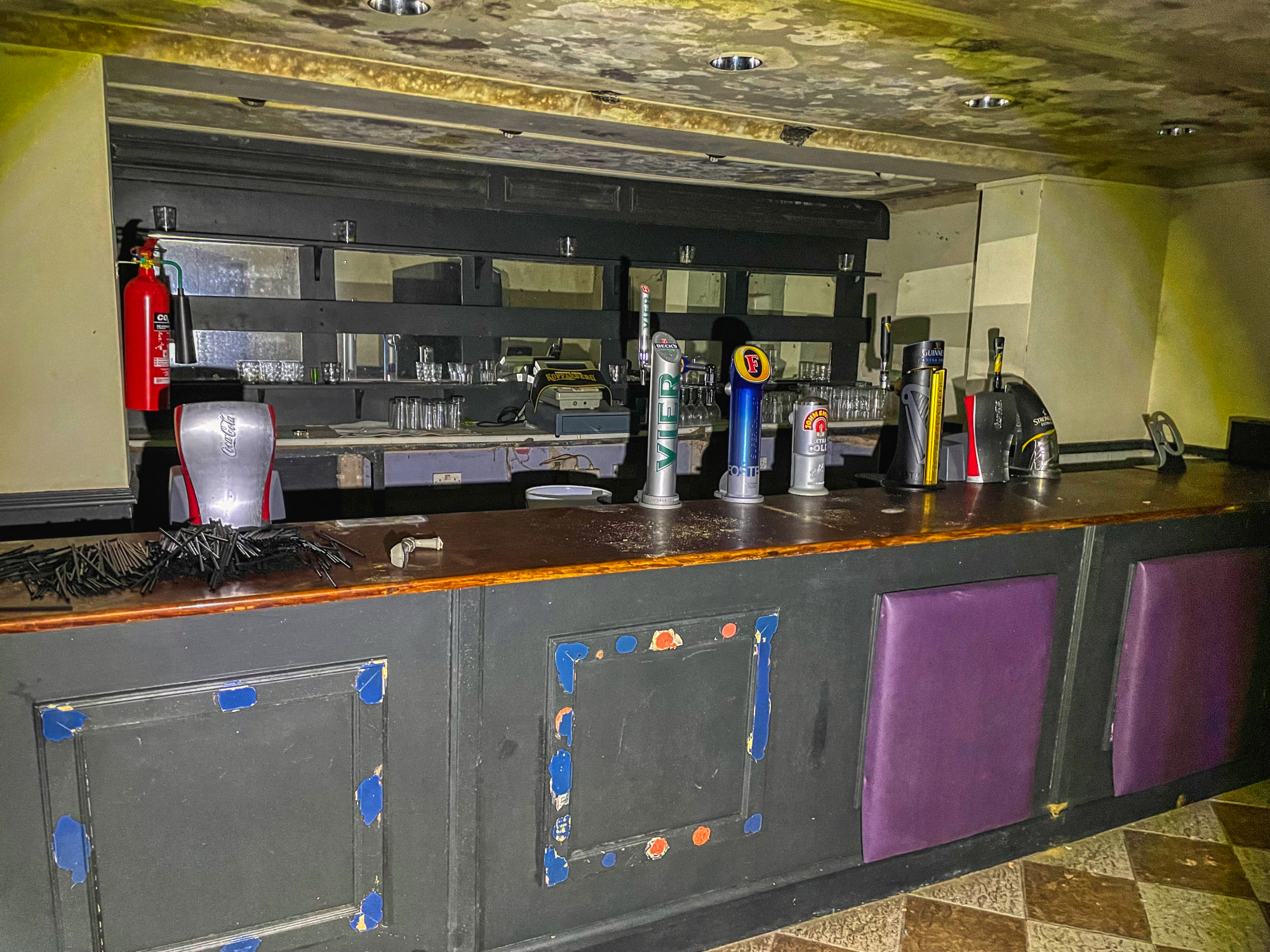 I should have tried to pull a pint, but then should I have tried drinking it?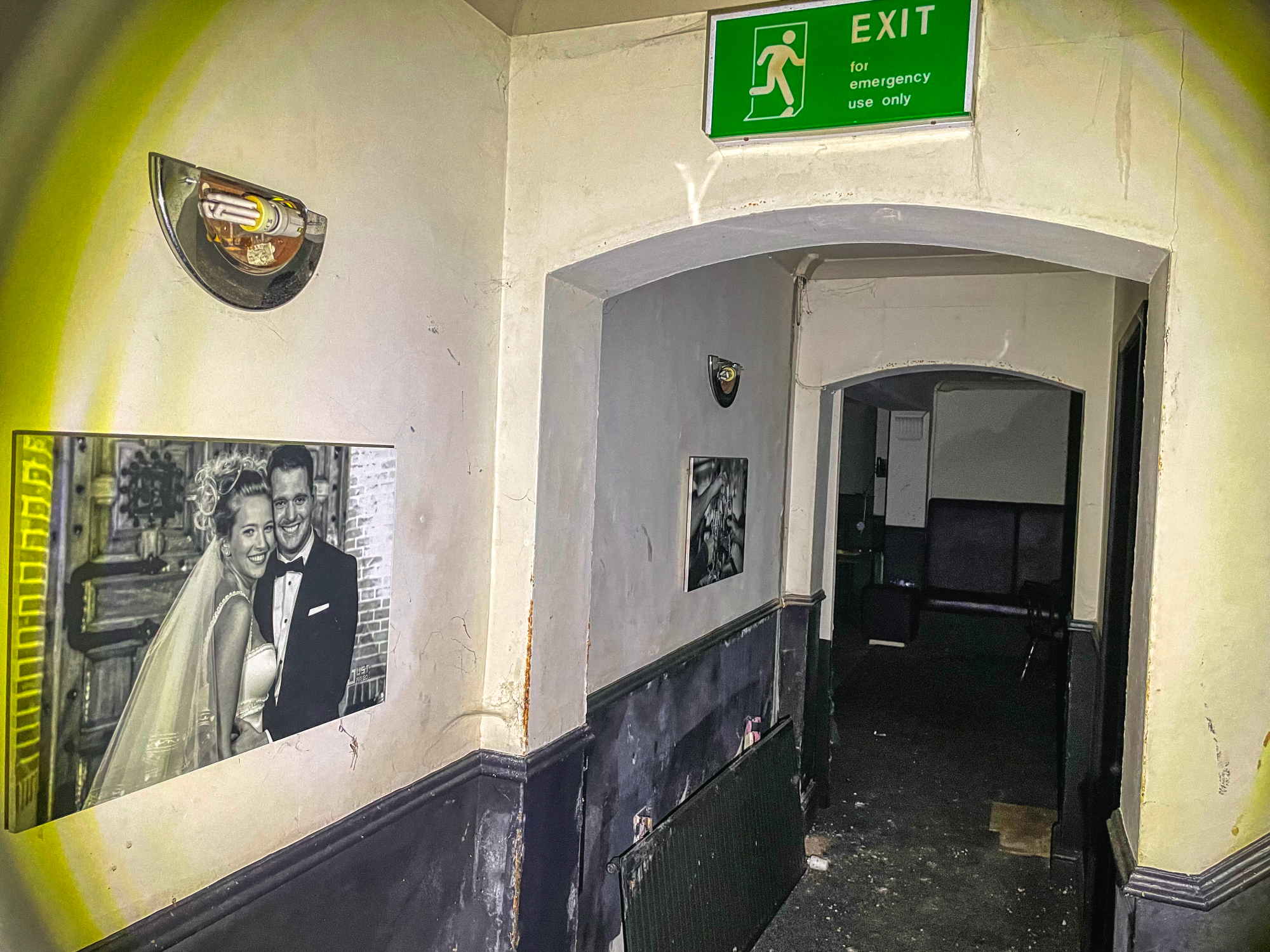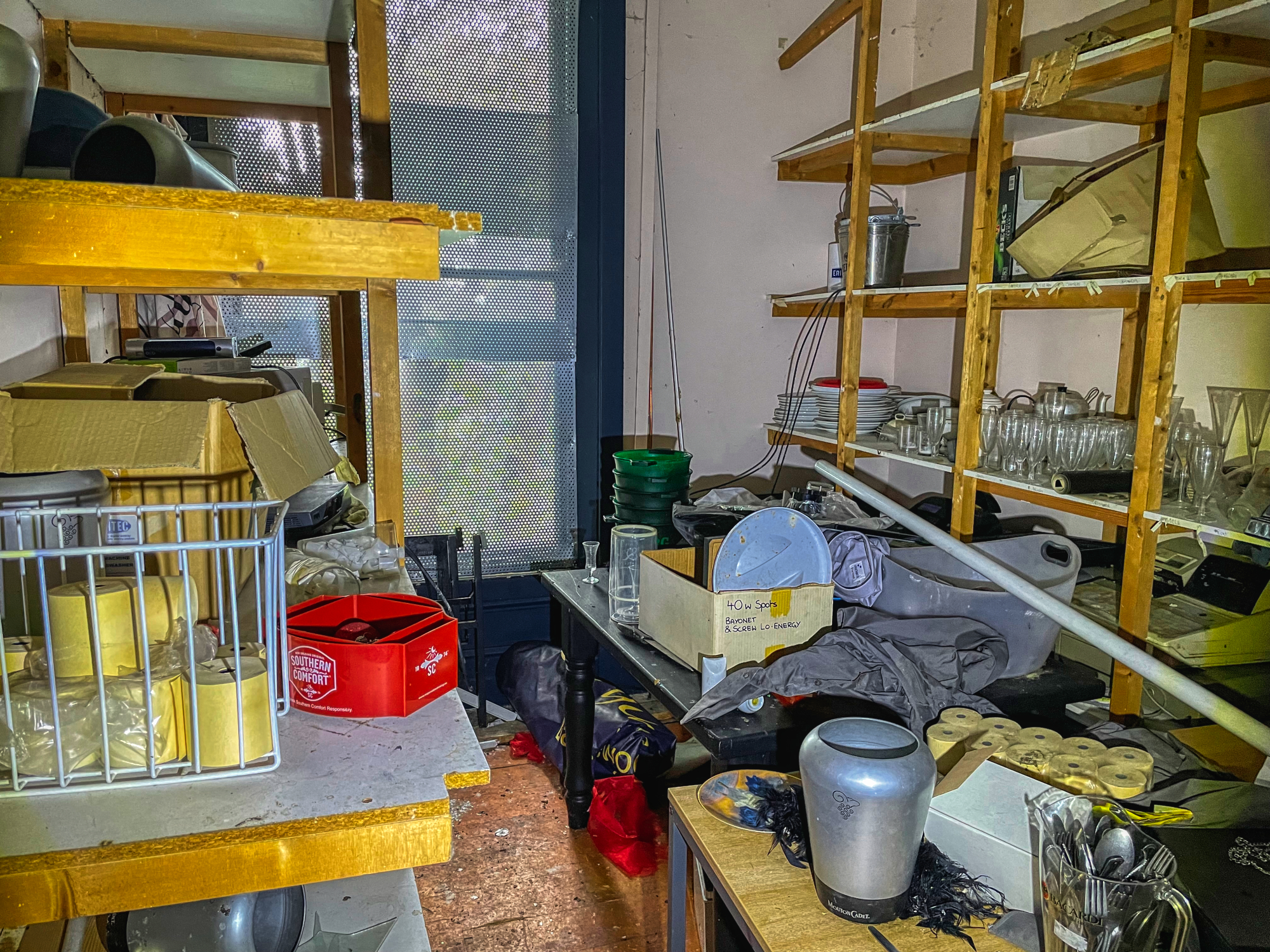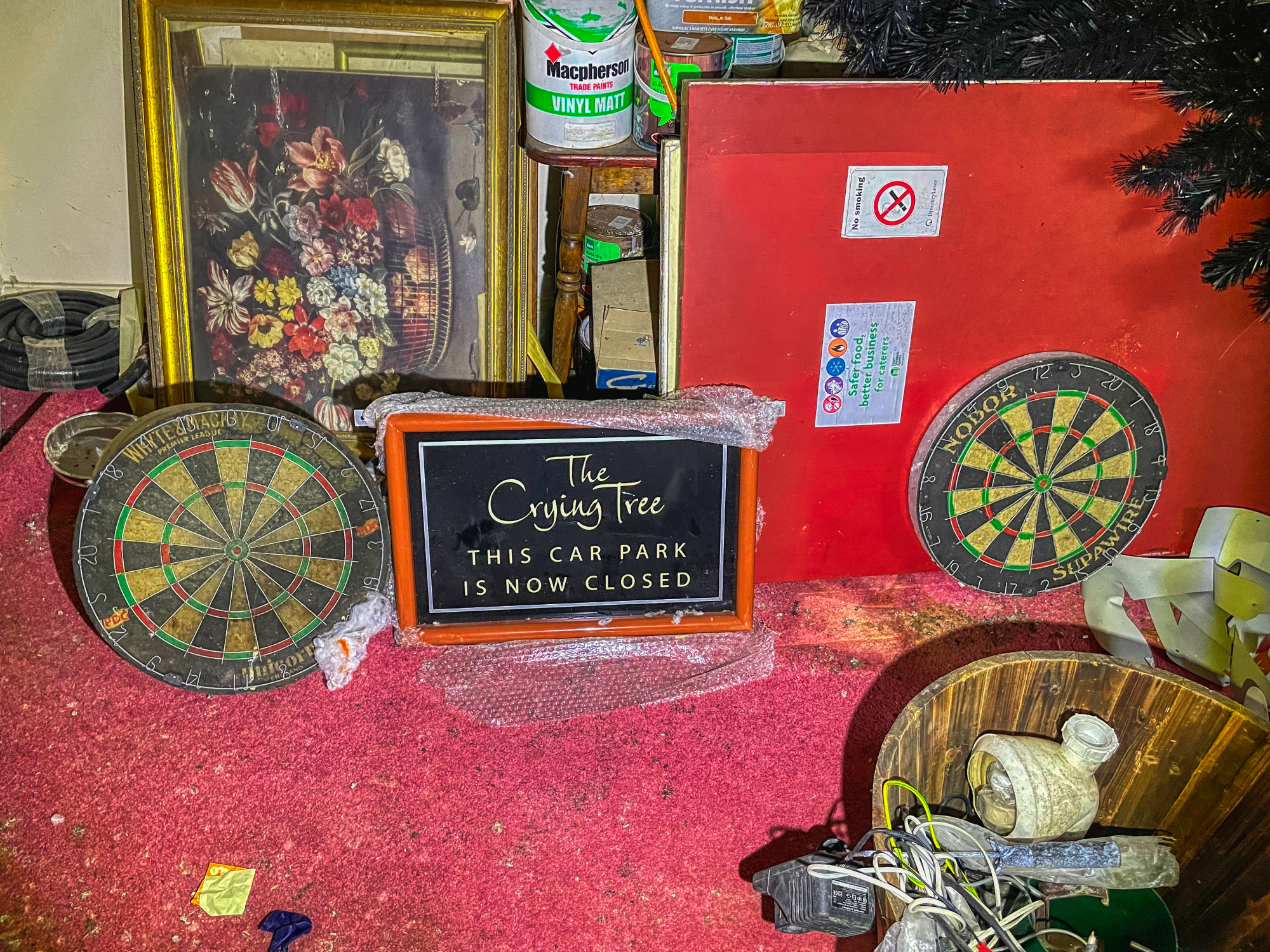 Finding our way back to the access point was a little tricky. There was one snaking corridor that sandwiched the areas together. Miss it and this is your permanent new home.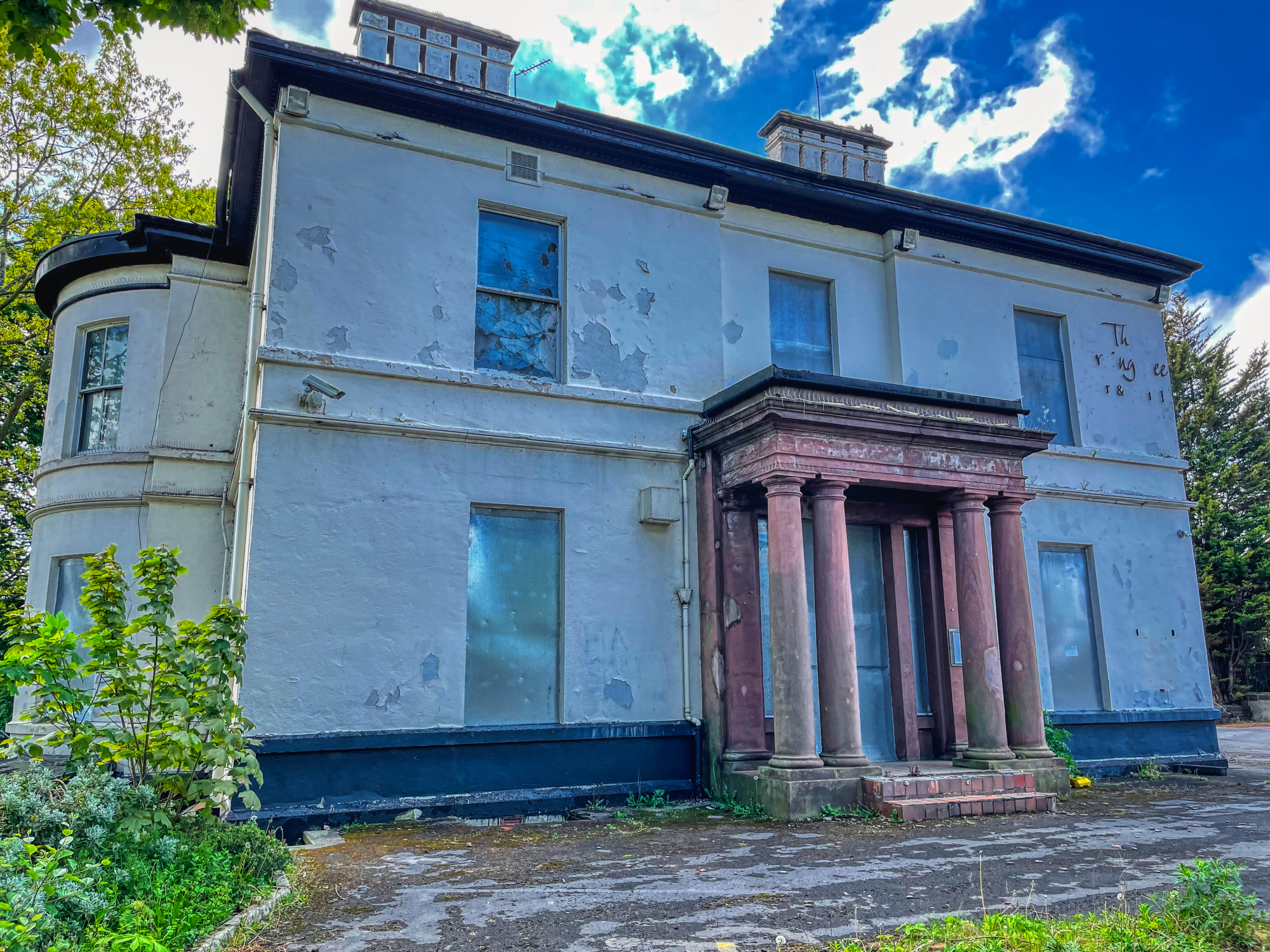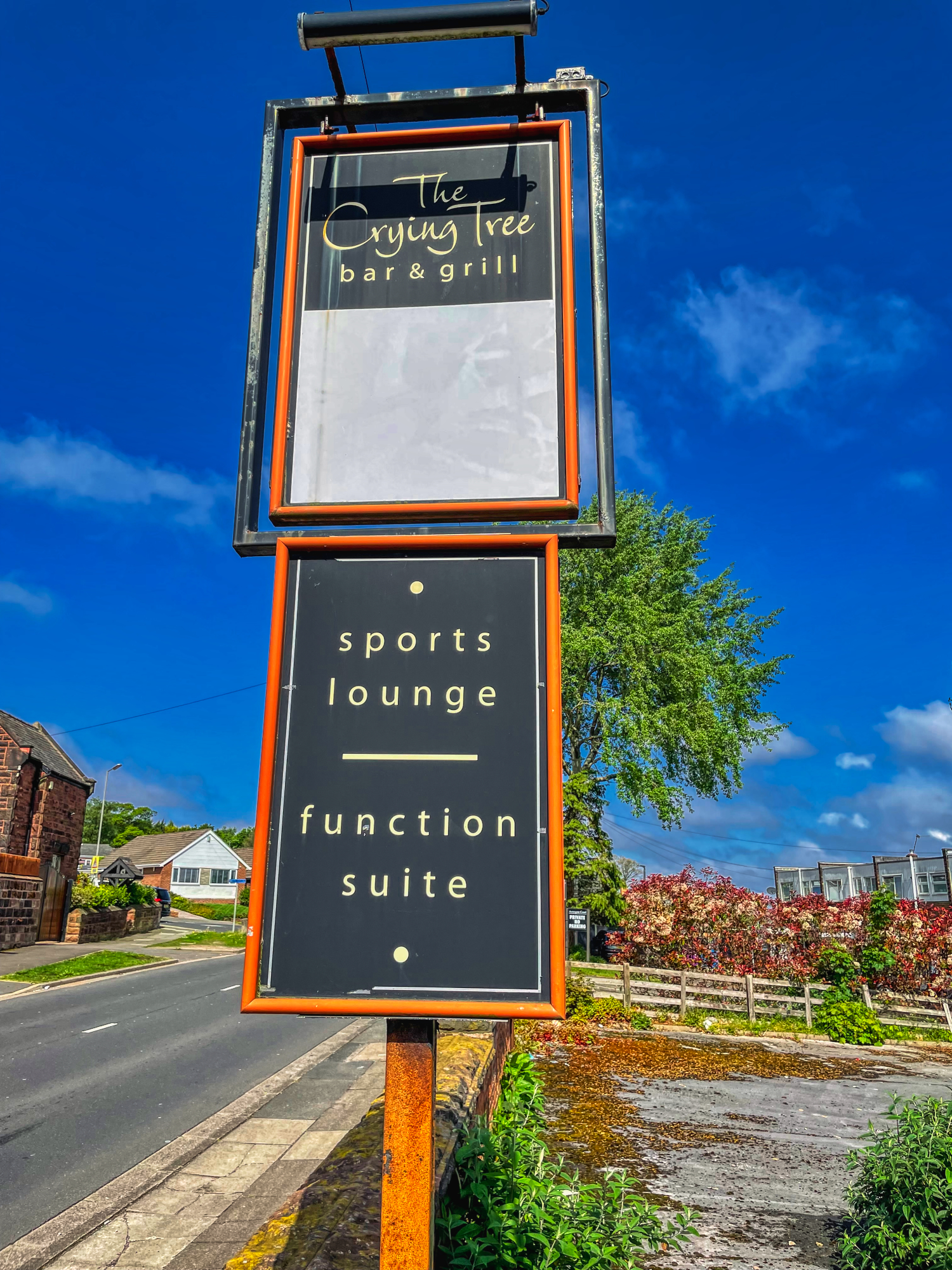 Latest intelligence tells me that 'The Crying Tree' is now sealed. The last reports are approximately 2 months old and also says, 'the place has now been trashed'.

Do you like posting your Urbex content and photography for FREE on Facebook and YouTube? I like to get some form of reward for my work and every time I create I do just that. Take a look at The Urbex Community on HIVE.
If you want to keep creating for FREE then ignore what you are reading. If you want to be like me and gain something other than BUGGER ALL for your work then click here and learn about posting on the HIVE blockchain.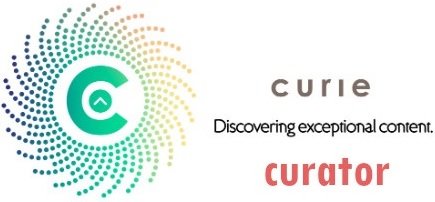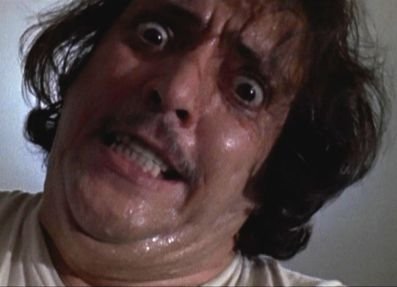 If you found this article so invigorating that you are now a positively googly-eyed, drooling lunatic with dripping saliva or even if you liked it just a bit, then please upvote, comment, rehive, engage me or all of these things.
---
---