Tales of the Urban Explorer: The Milkman's House

April 2022. We had embarked on one of those mammoth Wales day trips again, thanks to @grindle supplying me with a bunch of locations.
Our first stop had been that damn Station Master's house. Talk about time standing still, nothing had changed and it was sealed up tight just like before.
…'where are the local door and window demolition team when you need them?'…
@anidiotexplores had been chasing another one named, 'The Milkman's House'. Neither of us had a clue what to expect, other than it was one of those prestigious … 'Time Capsules', the godliest type of explores.
"Is there a house behind all that wood?"
There was no hopping over the small wall and opening the front door. The wall of wood was intense and solid.
Was it this easy? I crawled through that hole and faced a granite-chiseled locked front door that was unyielding.
Could I scale that porch above the front door, jump to the open window and pull myself through?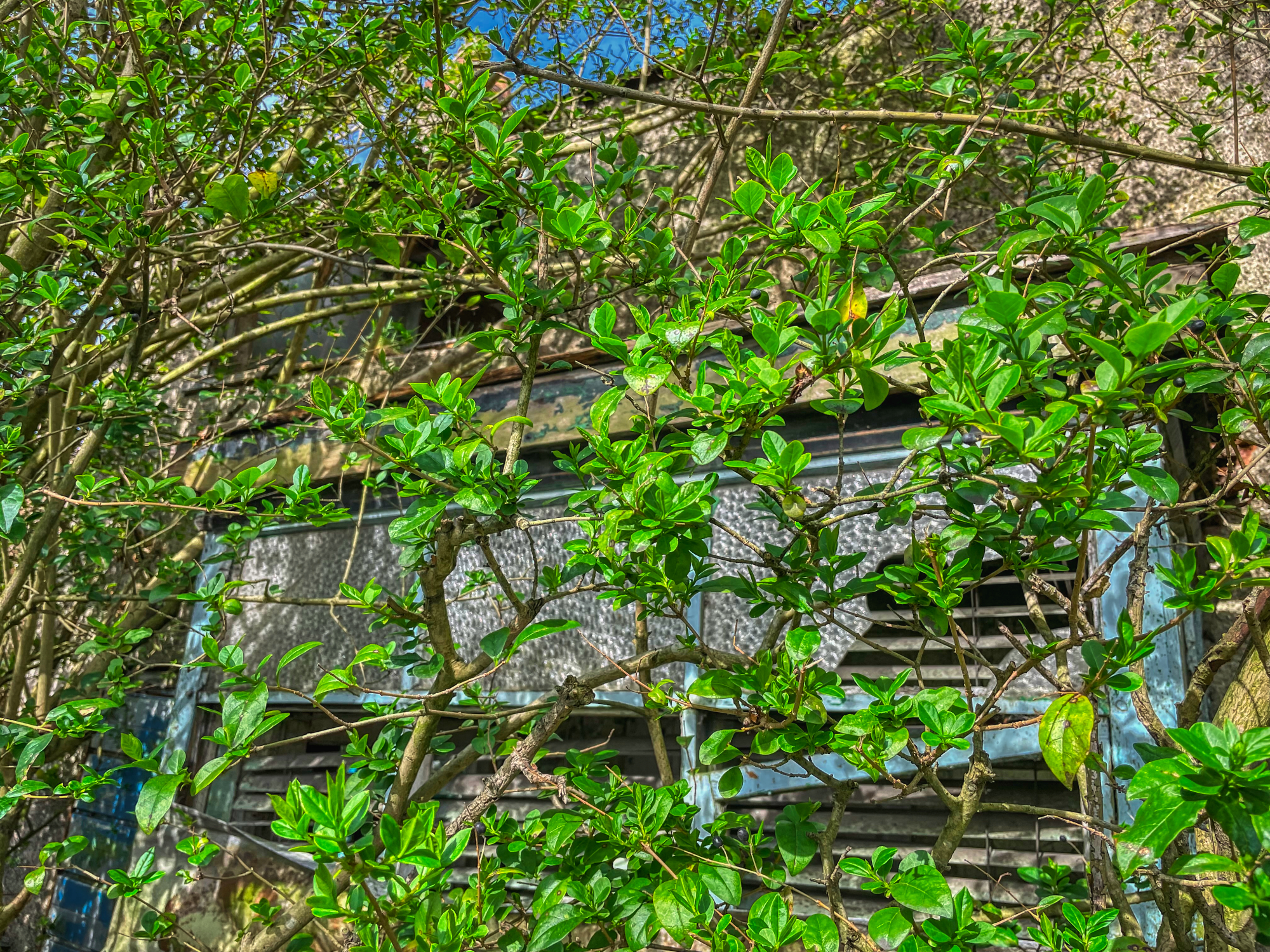 There's only so much magic my gloves can conjure up, with even @anidiotexplores balking at that idea.
The front approach was not going to work and with cars streaming past me, it would be my luck that one of them was going to be the local Plod. Fuck that!
That gate you see was made of purest tin, with a sharp top edge that cuts into your fingers and with no footholds.
@anidiotexplores, who has iron fingers and hands, clambered up making an almighty din. His legs were flailing everywhere in an attempt to conquer this gate which was hell-bent on keeping people out.
"Fuck man, keep the noise down, the bloody Karens will pounce on us"
He was over in seconds, and after several minutes I heard a muffled yell, 'open'.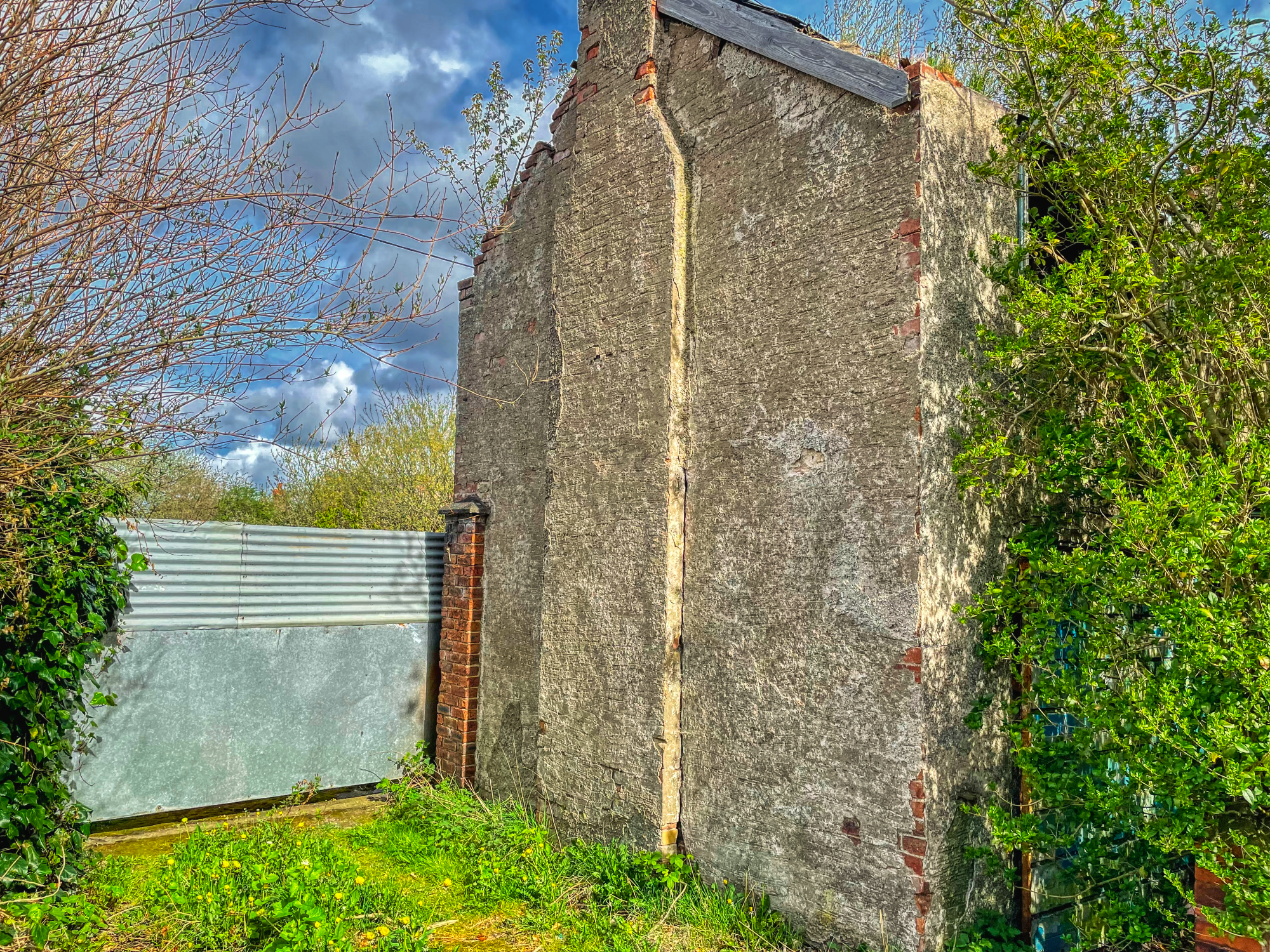 Here we go again. This was one of the toughest gates I have had to climb over. If @anidiotexplores made a racket, I should have been wakening up the neighbours with all the noise.
The top was sharp even with gloves. I envied @anidiotexplores with his tungsten-lined skin who had not even flinched when reaching the top.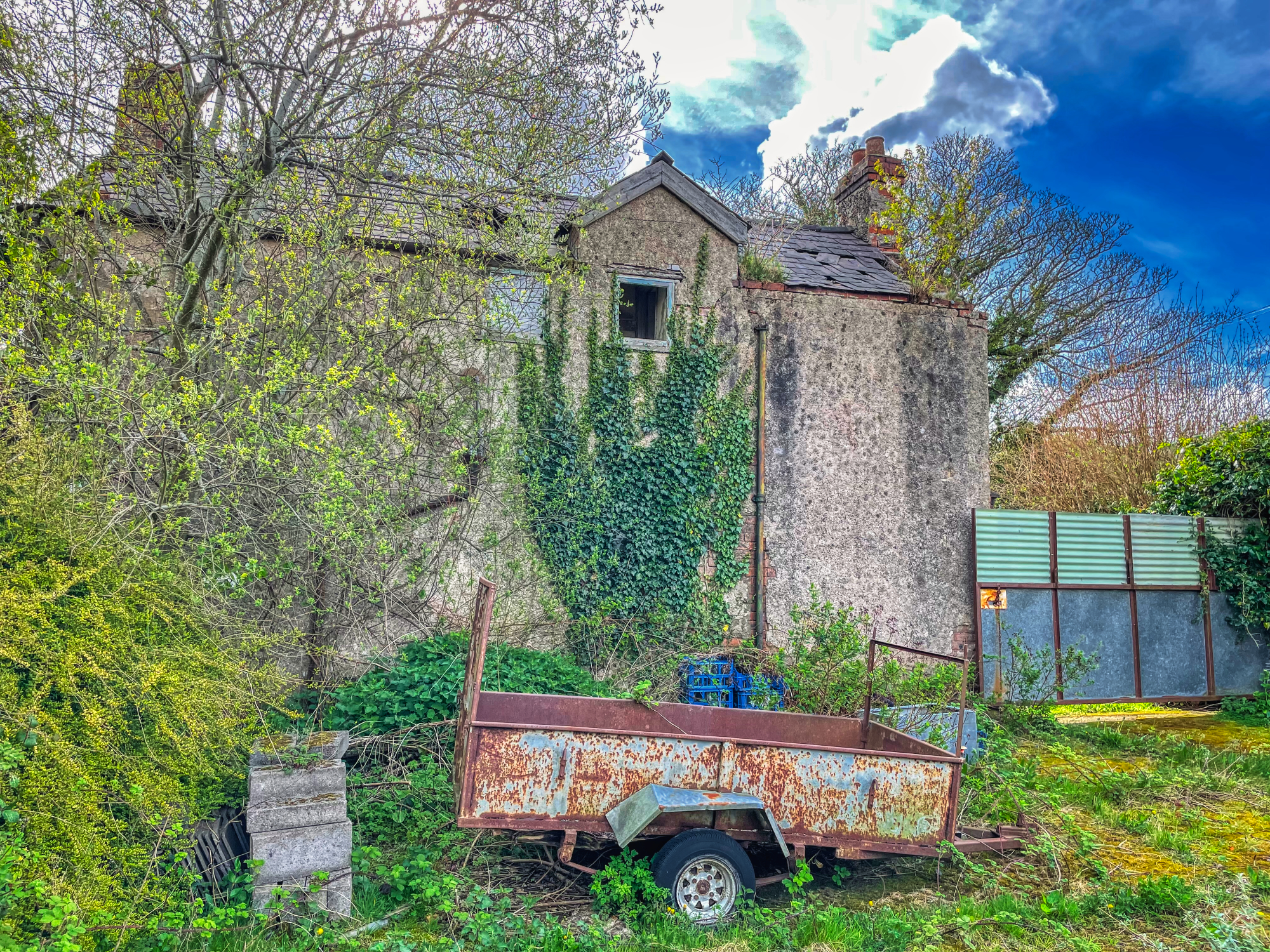 Out of breath but far side, I looked for my comrade. Gone, as usual; it was time to look around, I made for the backdoor...
…"Oooohhh yes, this was going to be good"…
I always wonder how you could watch the TV in chairs positioned this way. Neck-aches would be frequent and you might just bang snouts occasionally.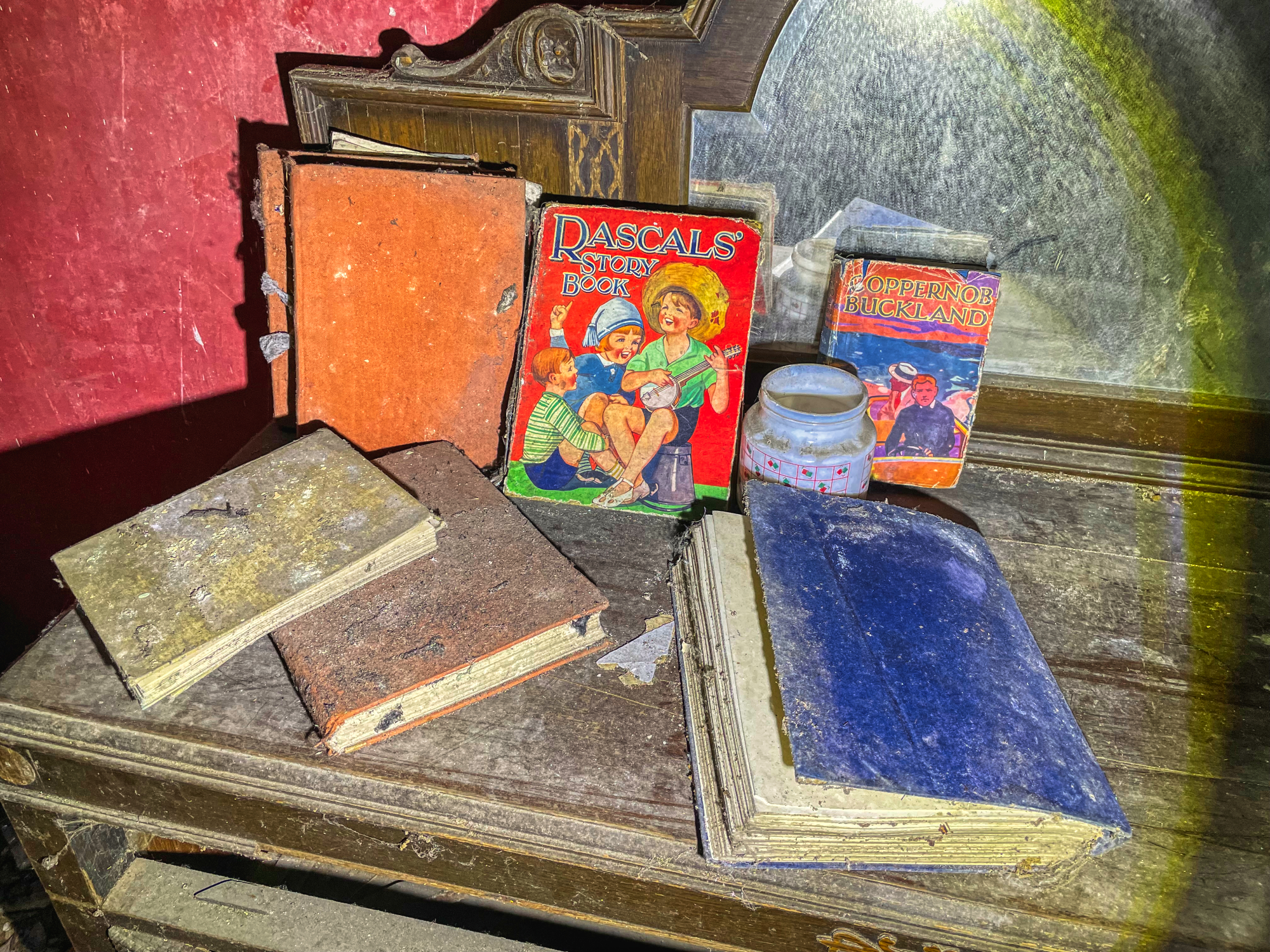 The last time I saw a book like "The Rascals Story Book" was in 'The Axe House'. Straight out of the 1950s, just wonderful!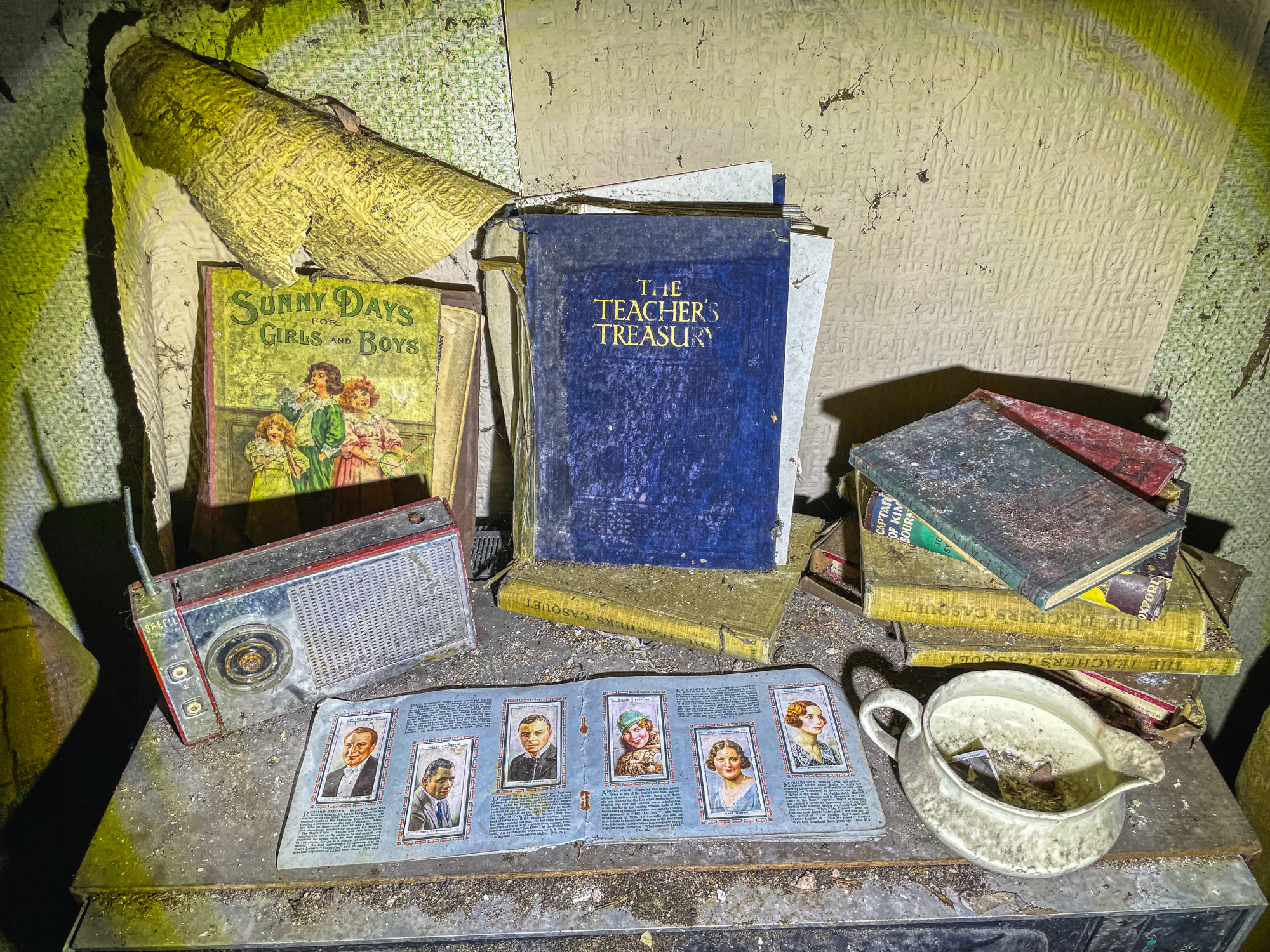 I did think of picking them up but they appeared quite damp. The thought of them falling apart in my hands was tough to bear.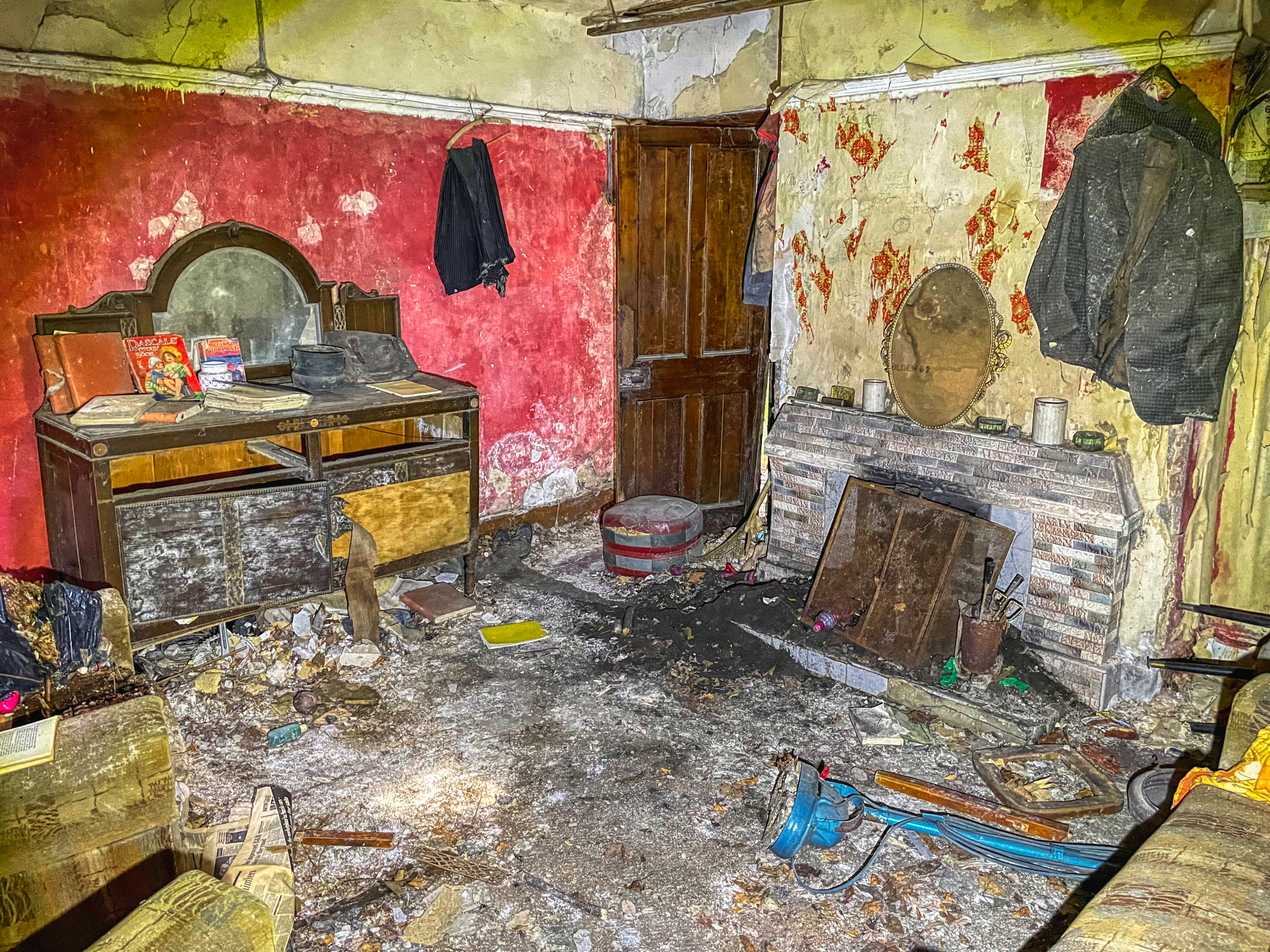 I hoped the rest of the house was going to be up to this standard. The dirt was intense but I never tire of sights such as this.
Grandad's jumper and jacket are not quite my style.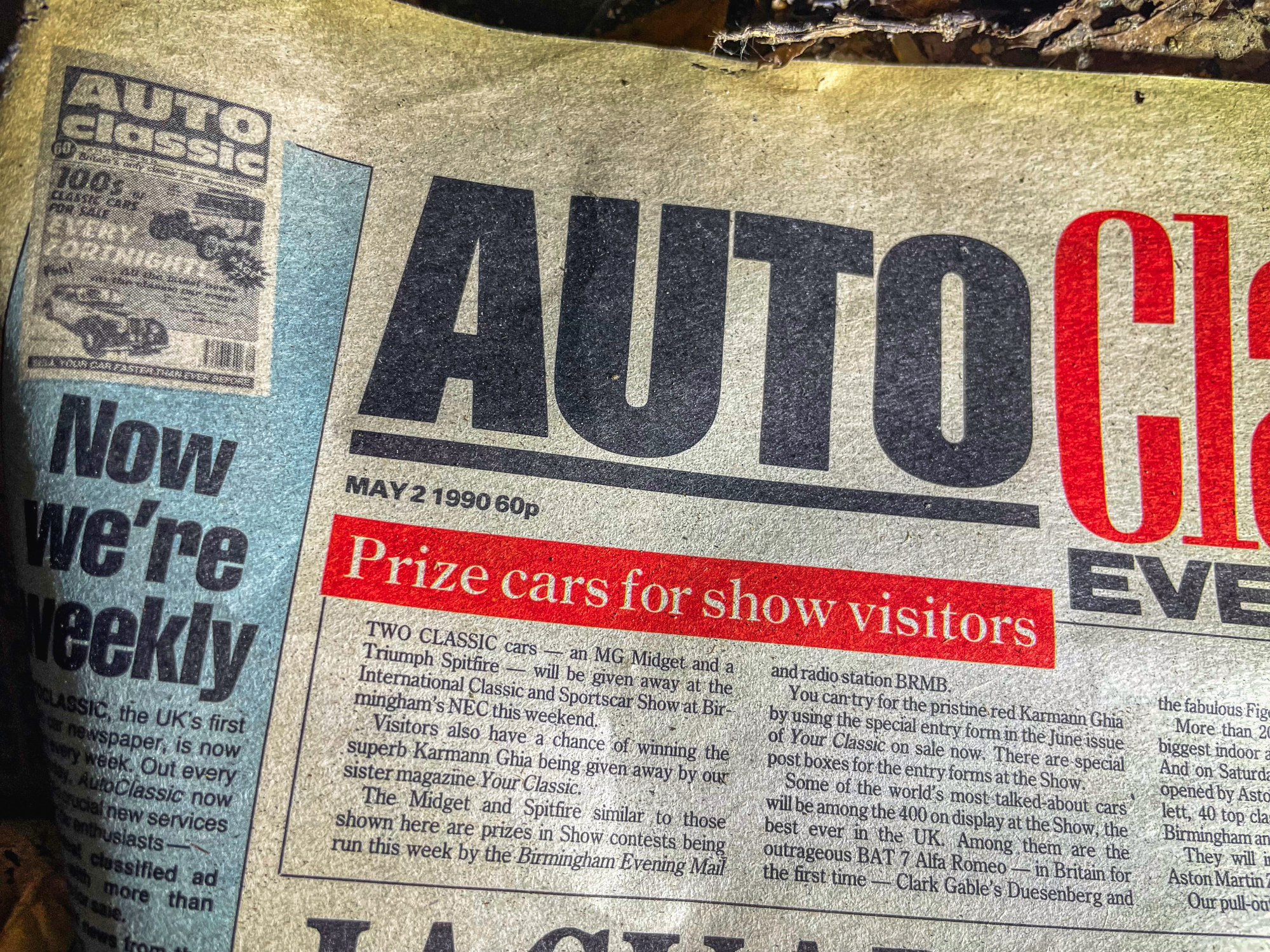 The newspaper was not particularly ancient, at just 31 years.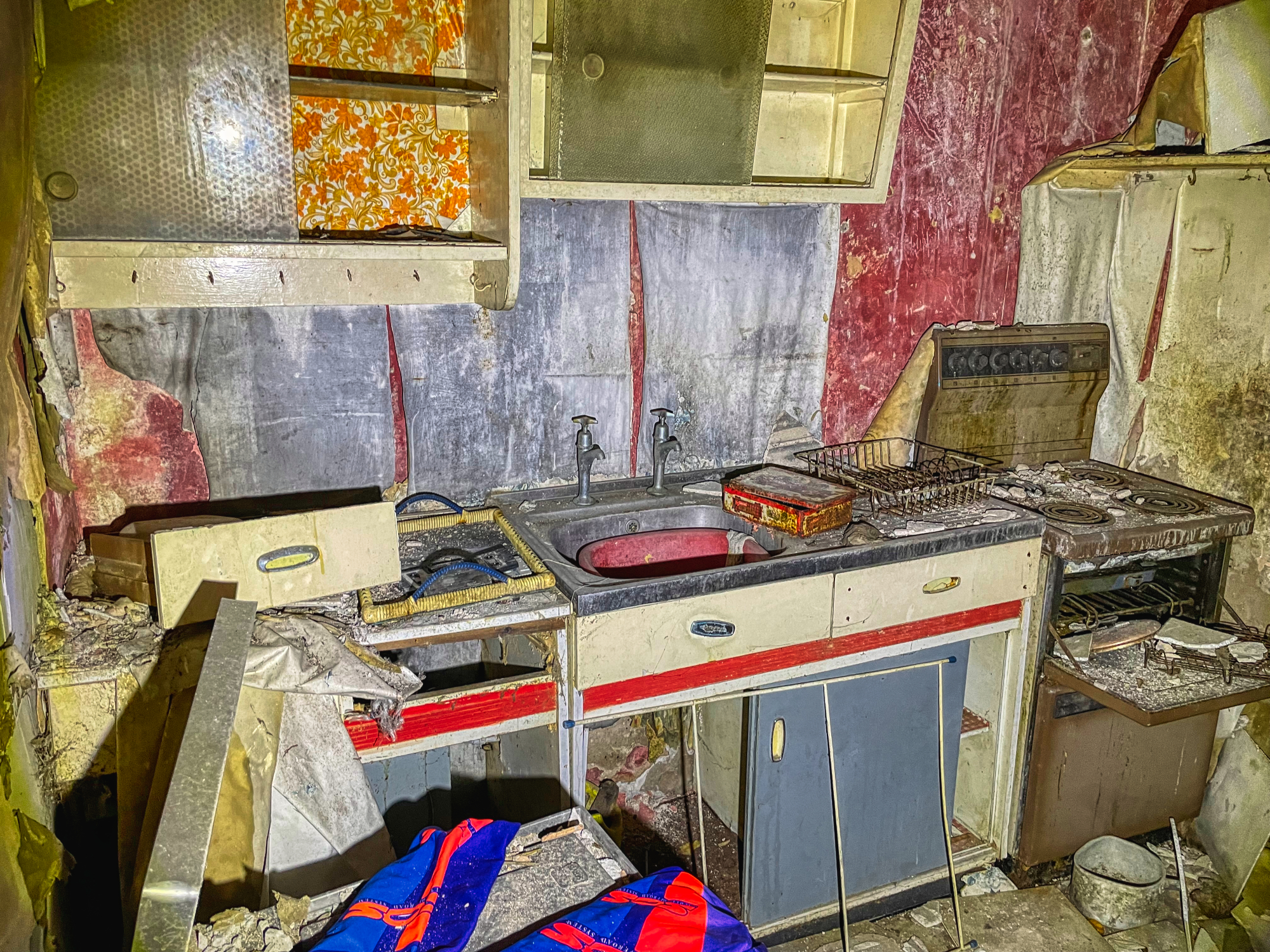 I noticed the biscuit tin in the kitchen right away.
Crawford's Tartan Collection. Scottish shortbread is no doubt tinged with some tasty rust. Yum…
Who had left this book on the table? Had they been drinking some tea from that teapot?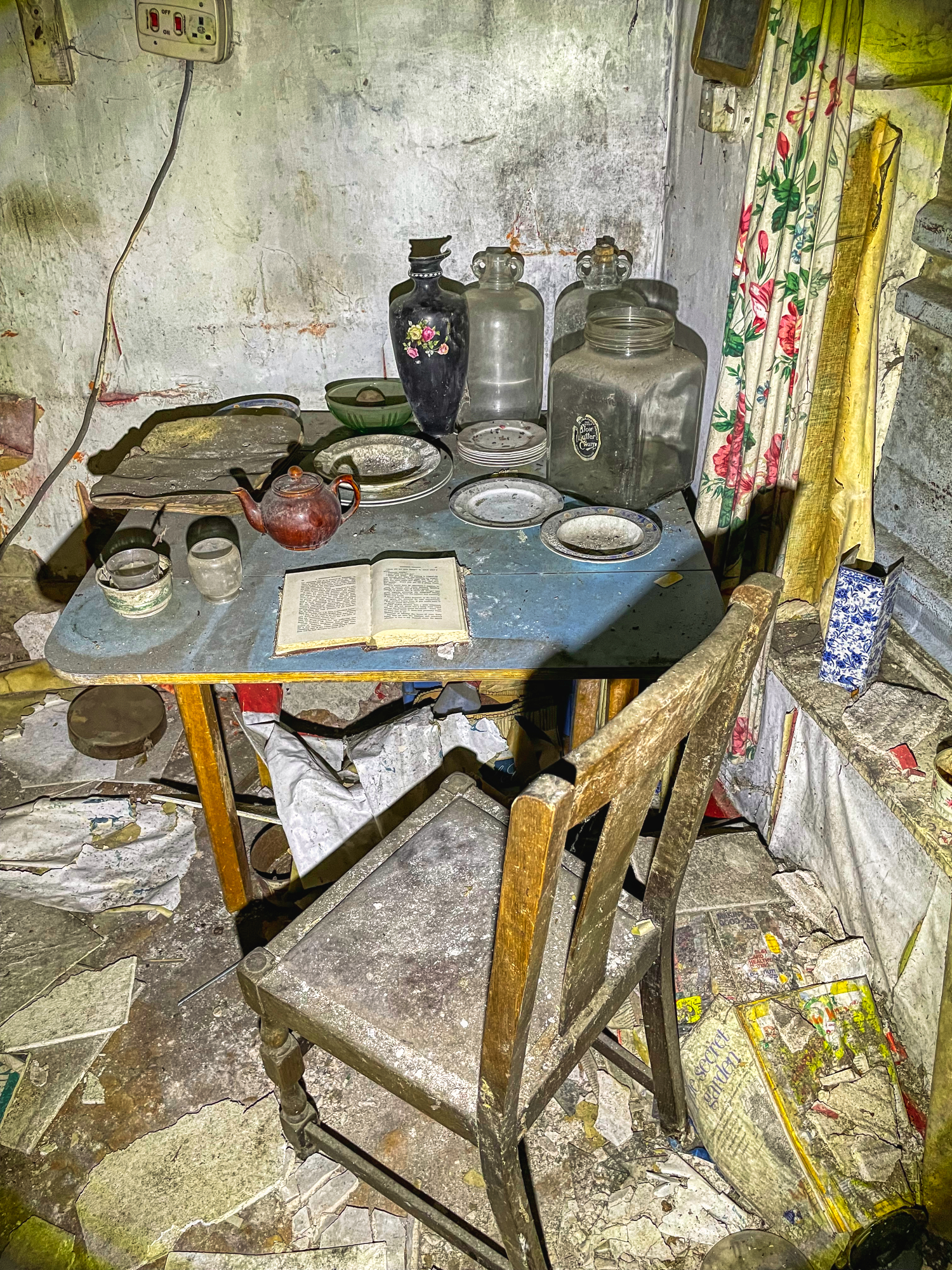 This book was in great condition; the pages left standing there for years (or more likely placed by the last set of explorers who came before us).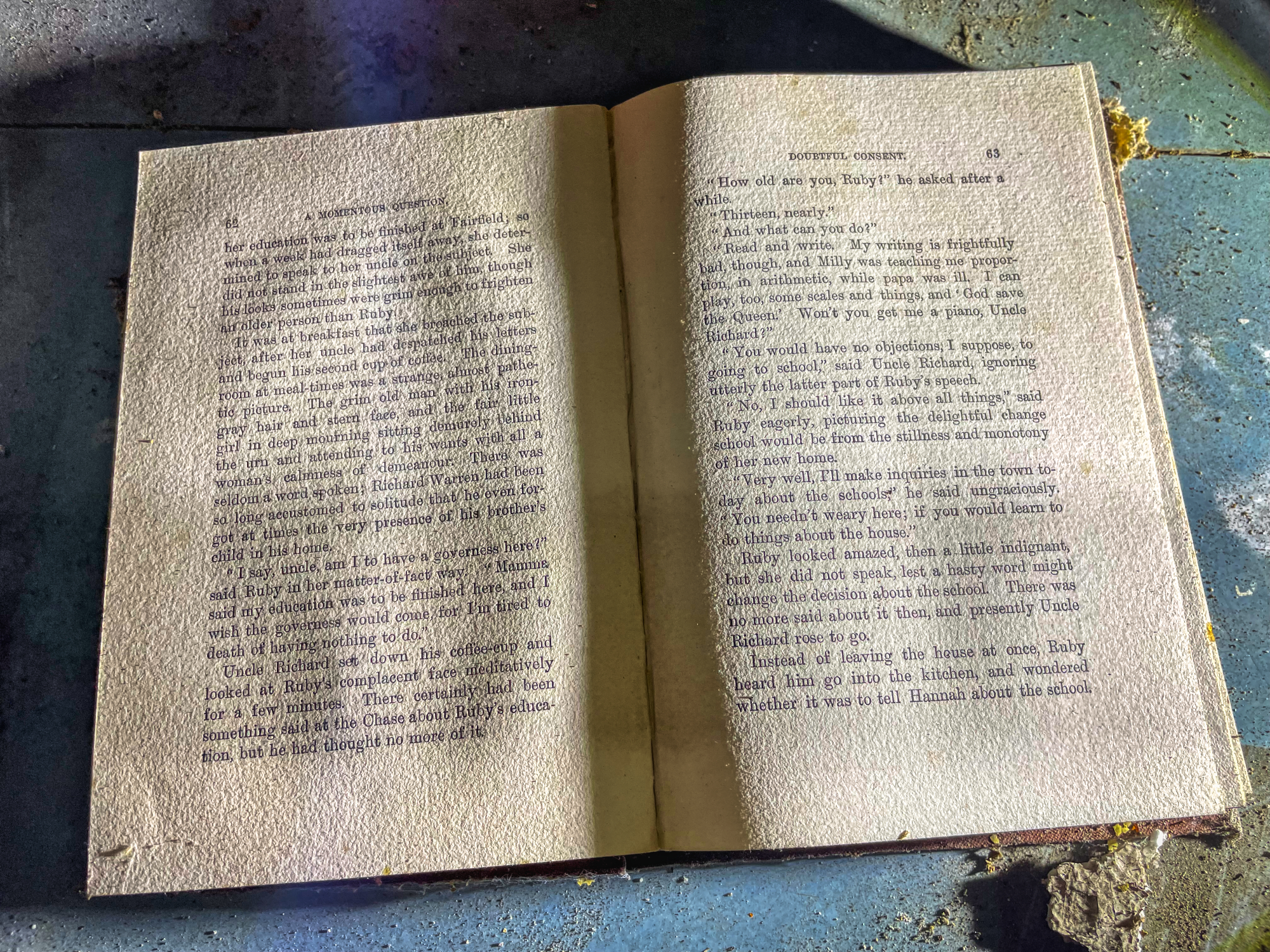 ..."The Milkman's House was no exclusive, it was in the early stages of the TourBus"...
The jars at the back remind me of cider storage bottles for that strong home-brew stuff you make from kits. Stick a cork on top and you can siphon some every day and keep yourself permanently pissed.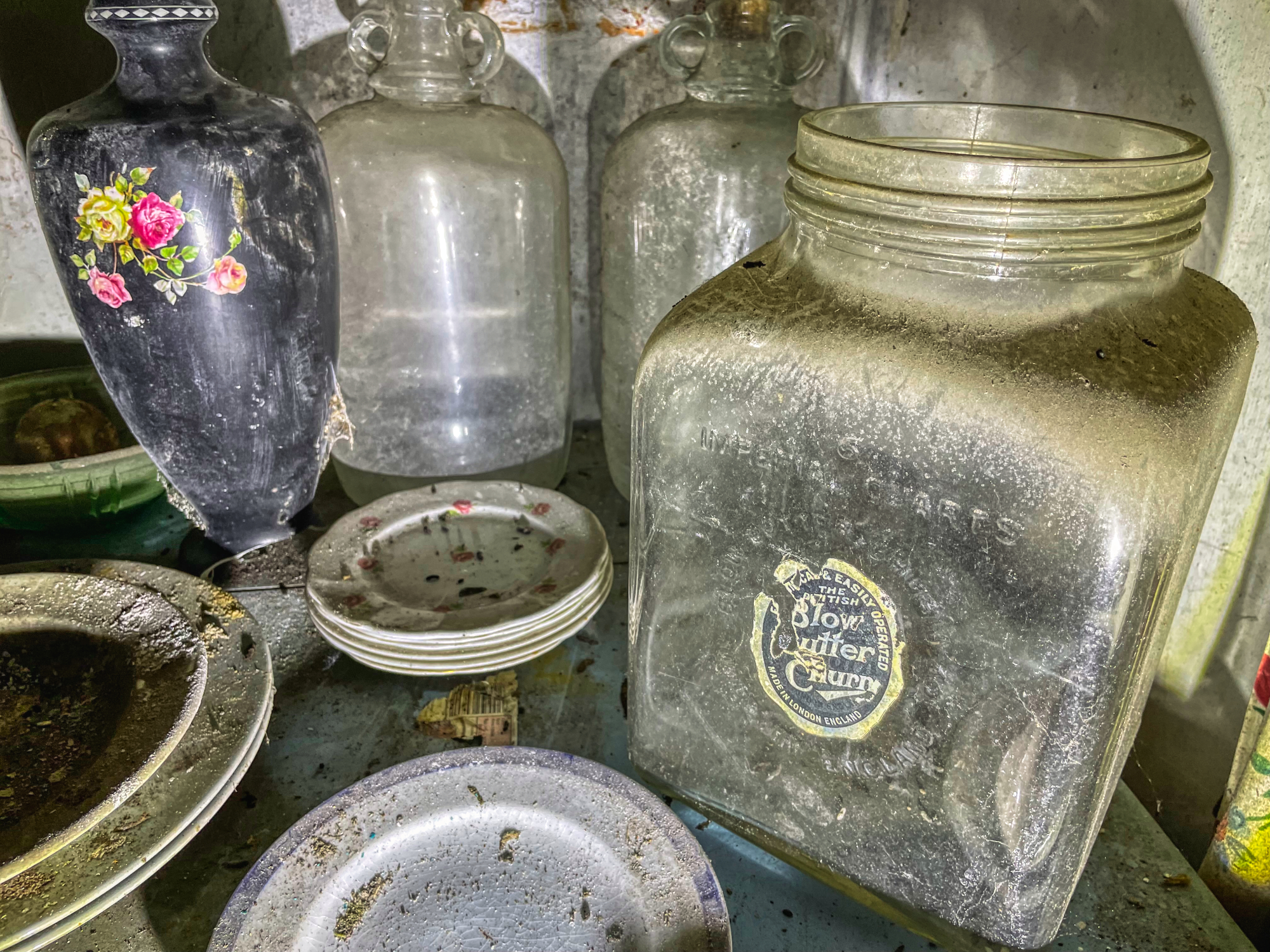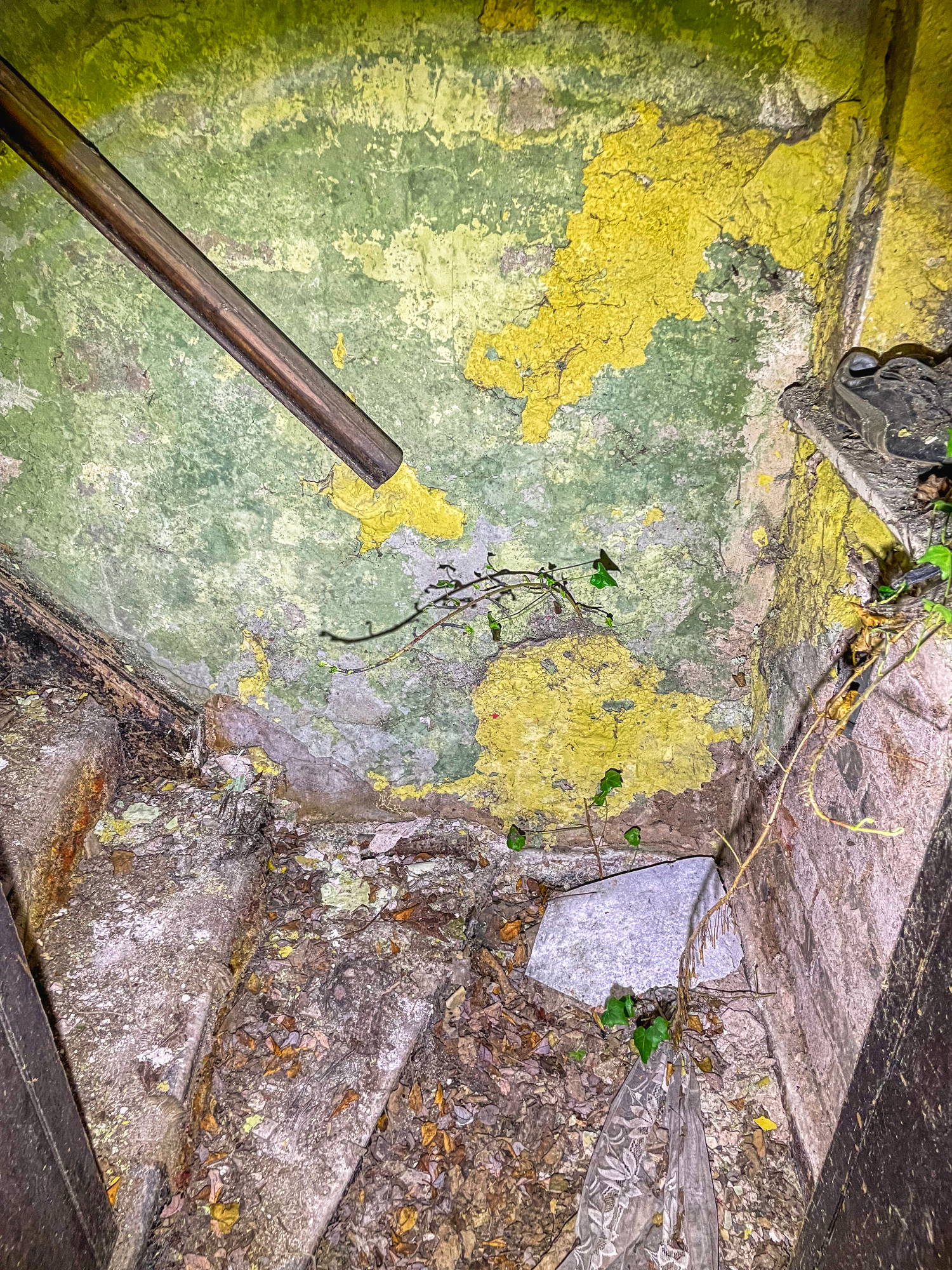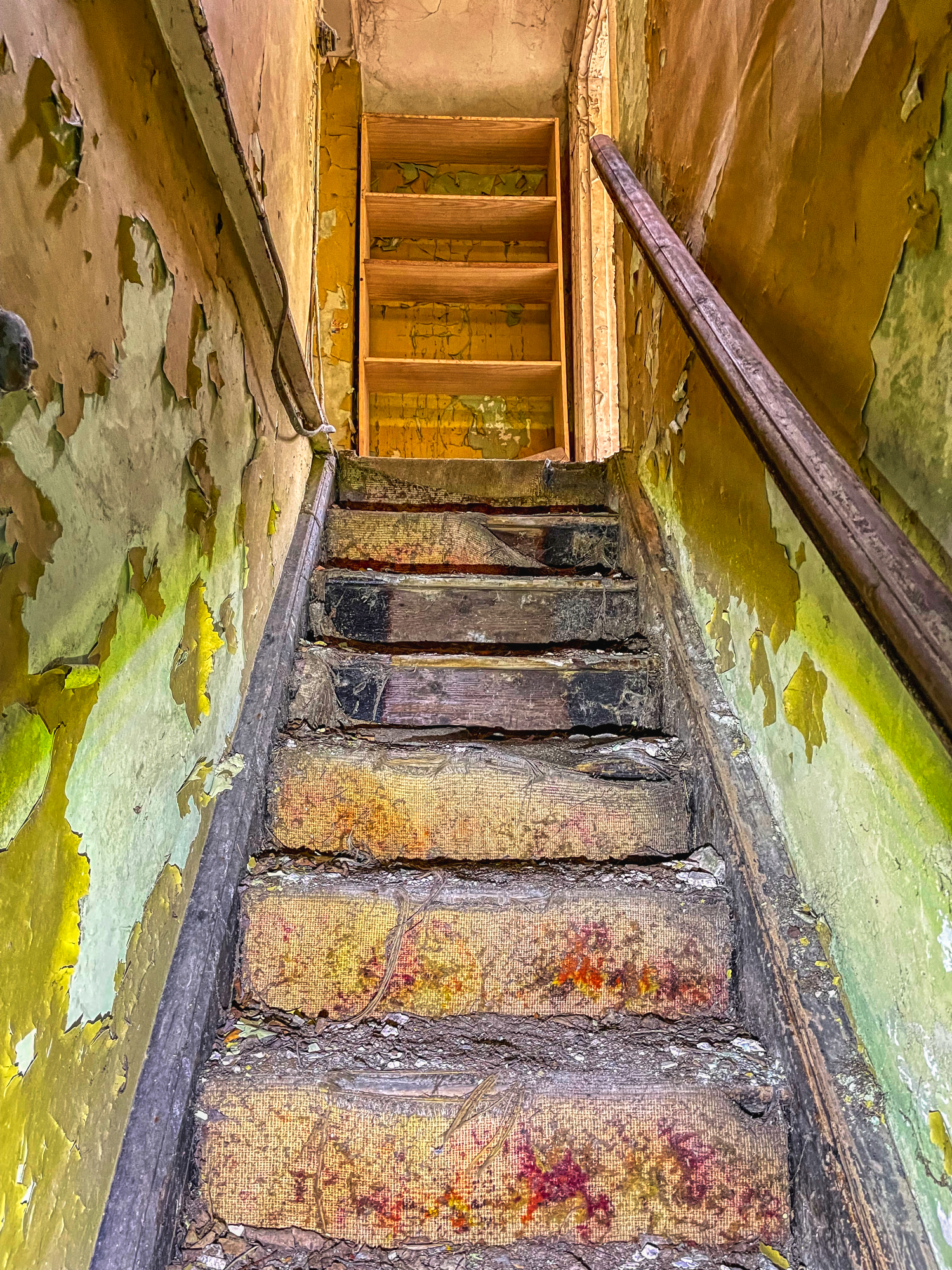 I have climbed far worse stairs than these. There was even some frayed carpet attached to the wood.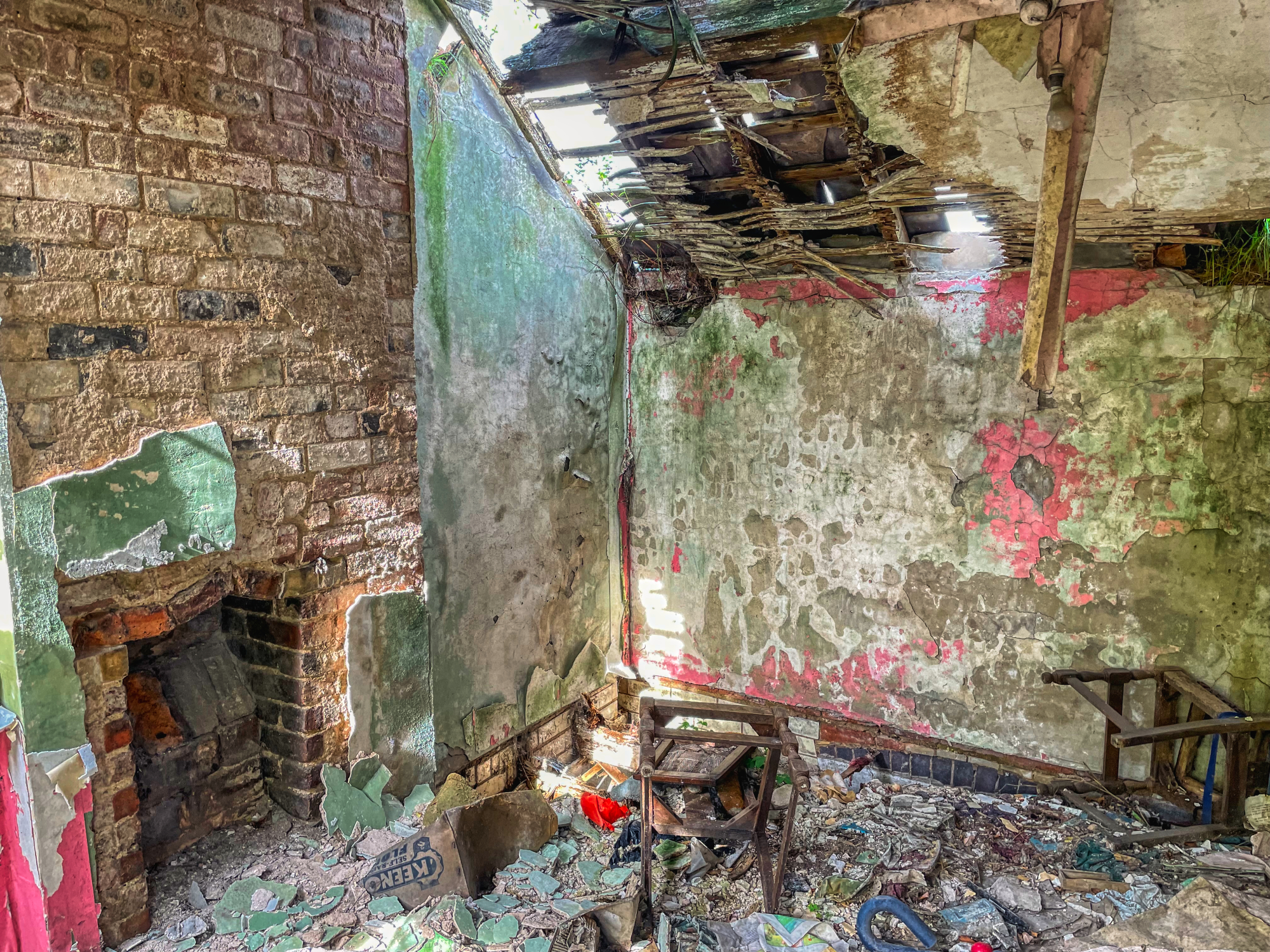 The upper floor had not fared so well with big holes showing in the roof. It had become derpy and its treasures were buried under all the shit.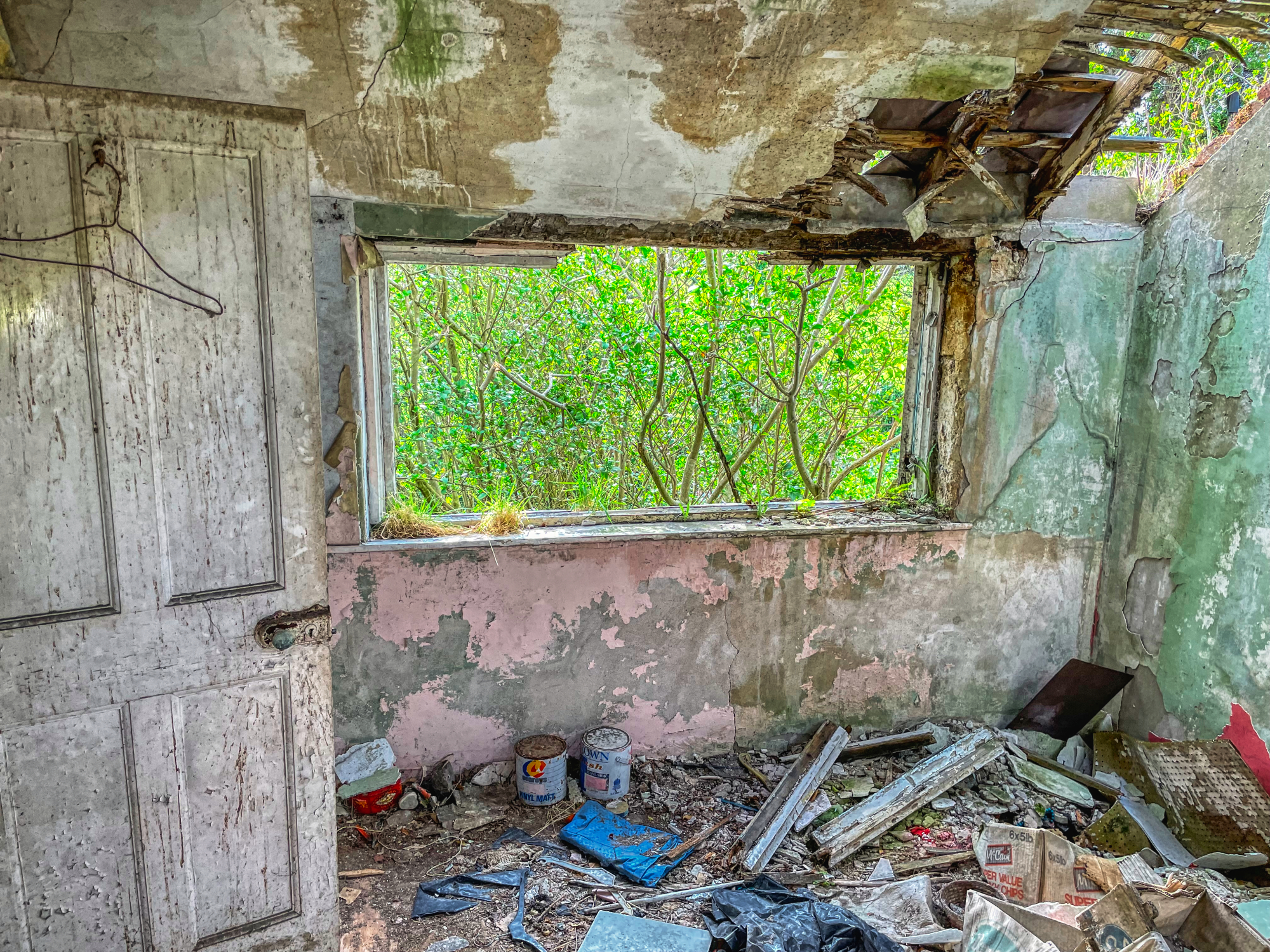 #
The second room where I was planning to enter via the porch was worse. Great ventilation mind you if you would like to stay and sleep there for a few days.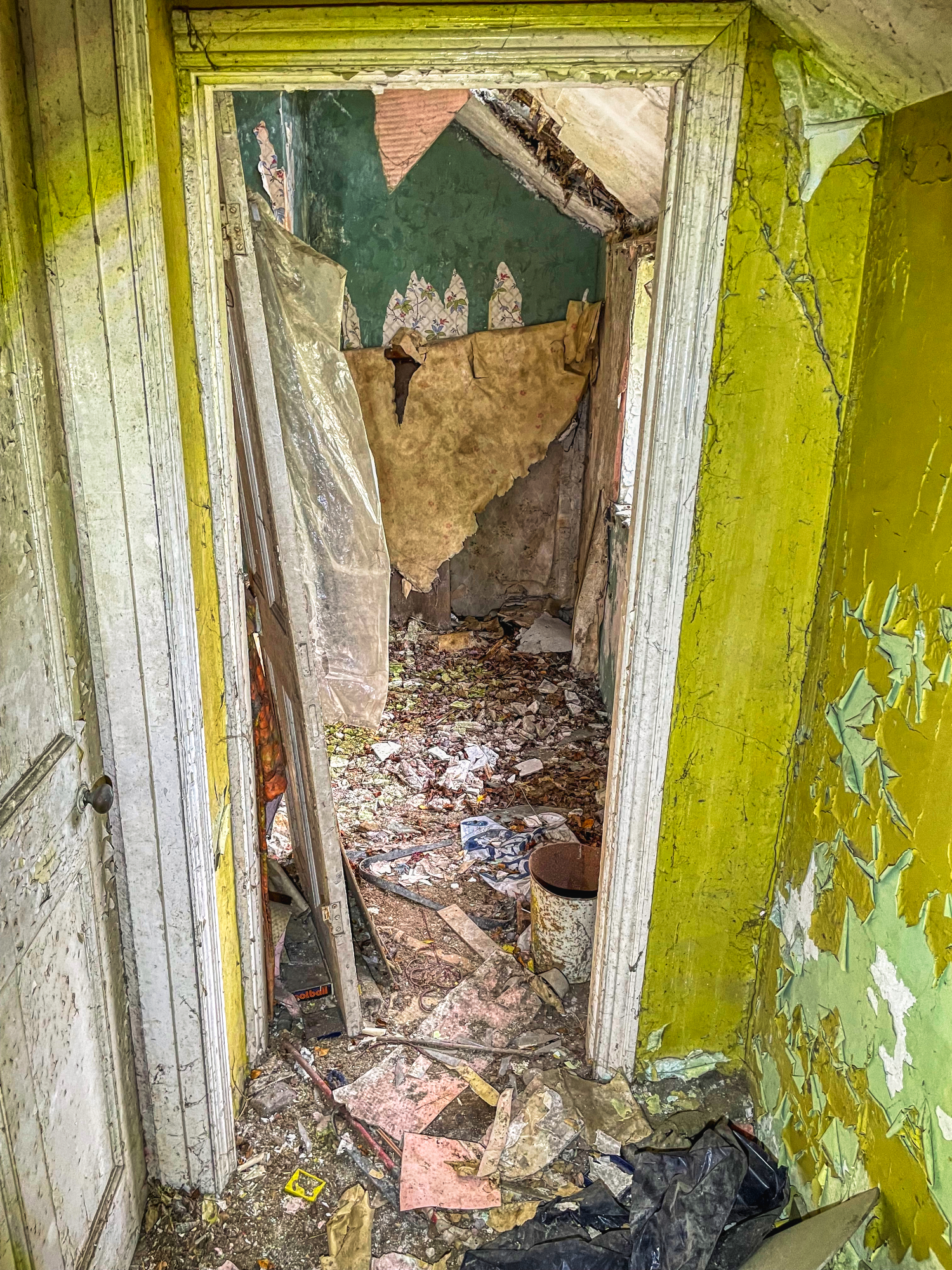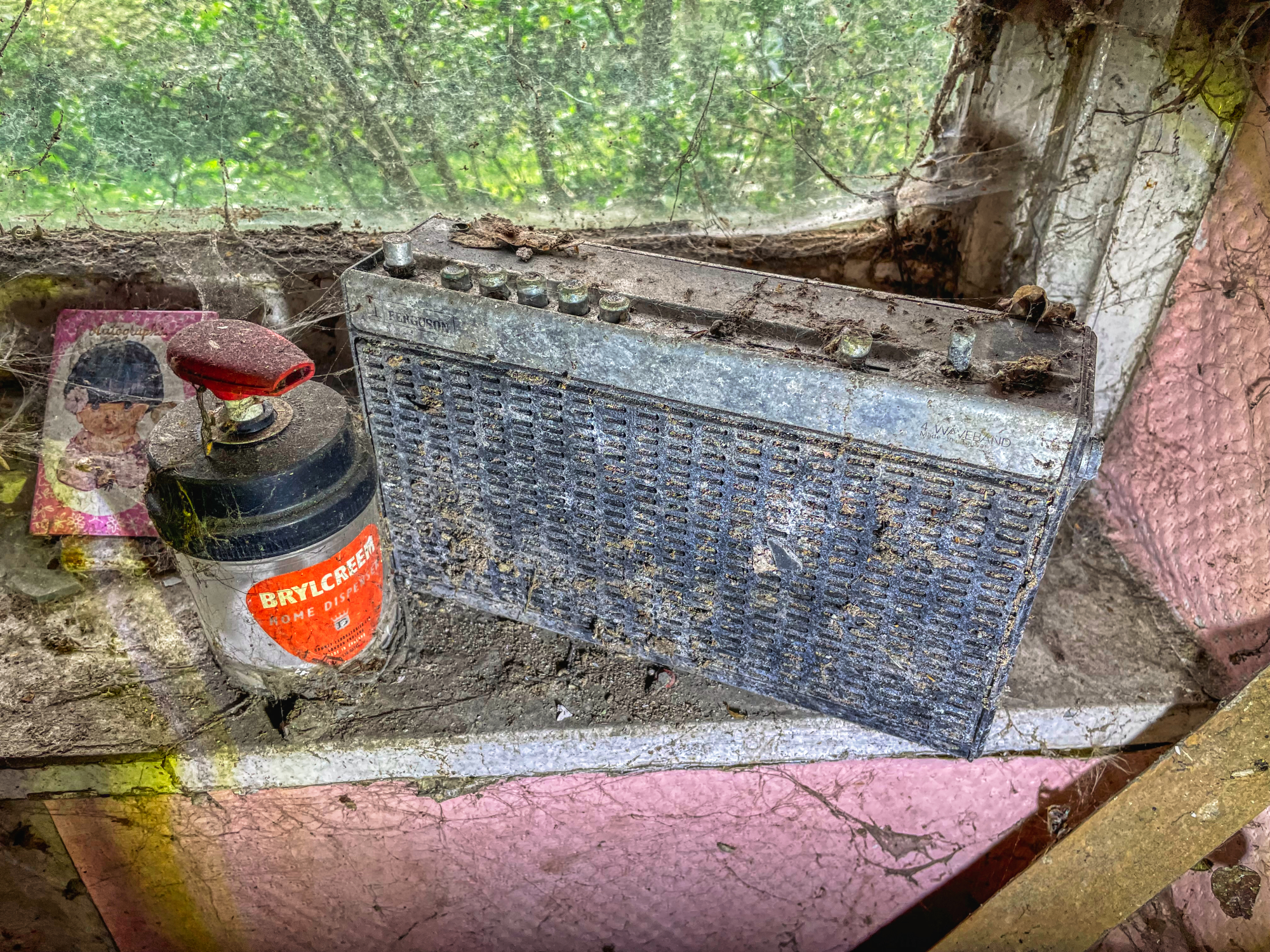 A few goodies were hanging around on the window ledges. I needed some batteries for the radio but my pockets were empty, damn.
No doubt that perfume would smell delectable. I offered @anidiotexplores a spray test but he backed off hurriedly.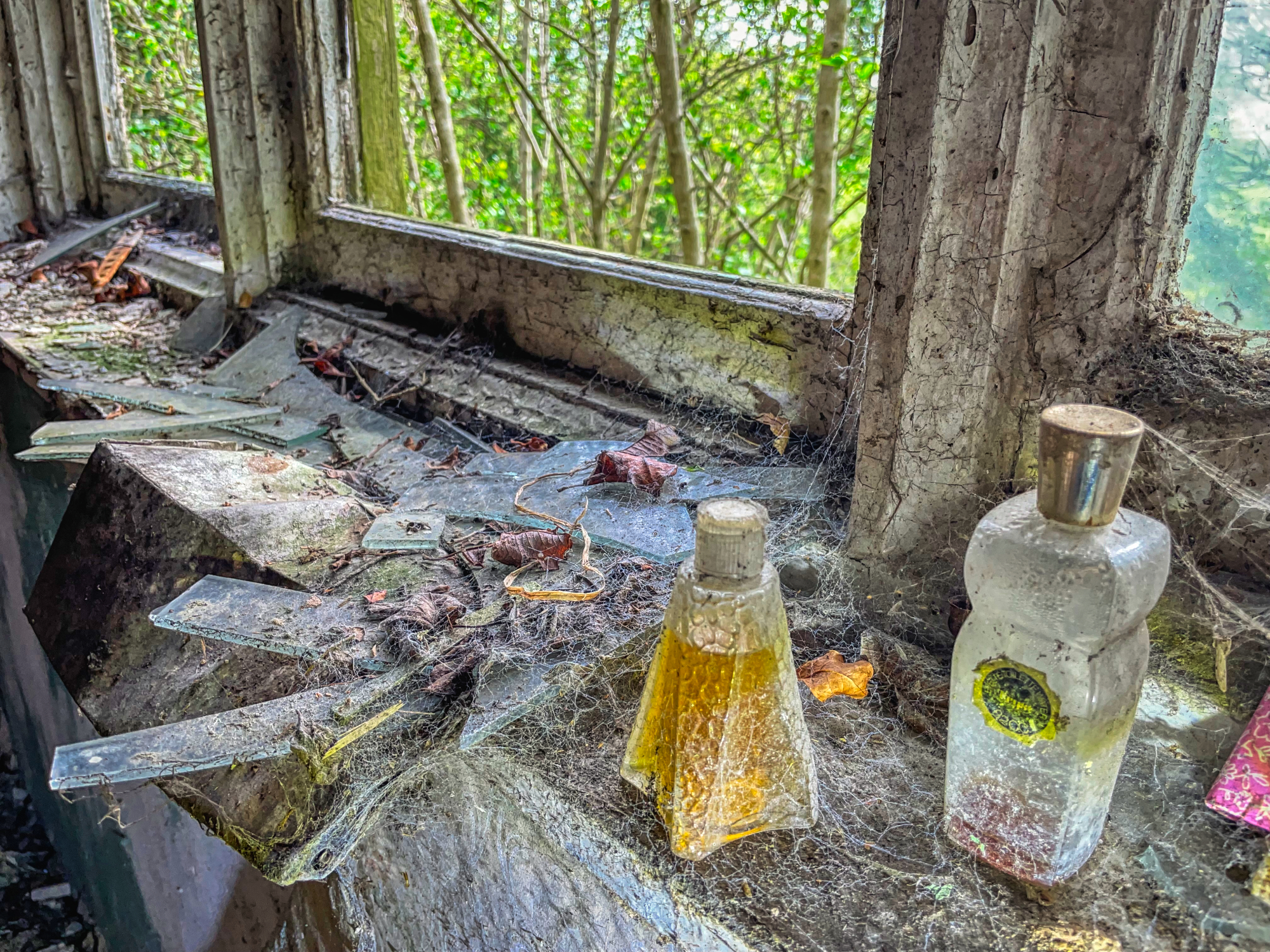 Tut... the lad has no taste.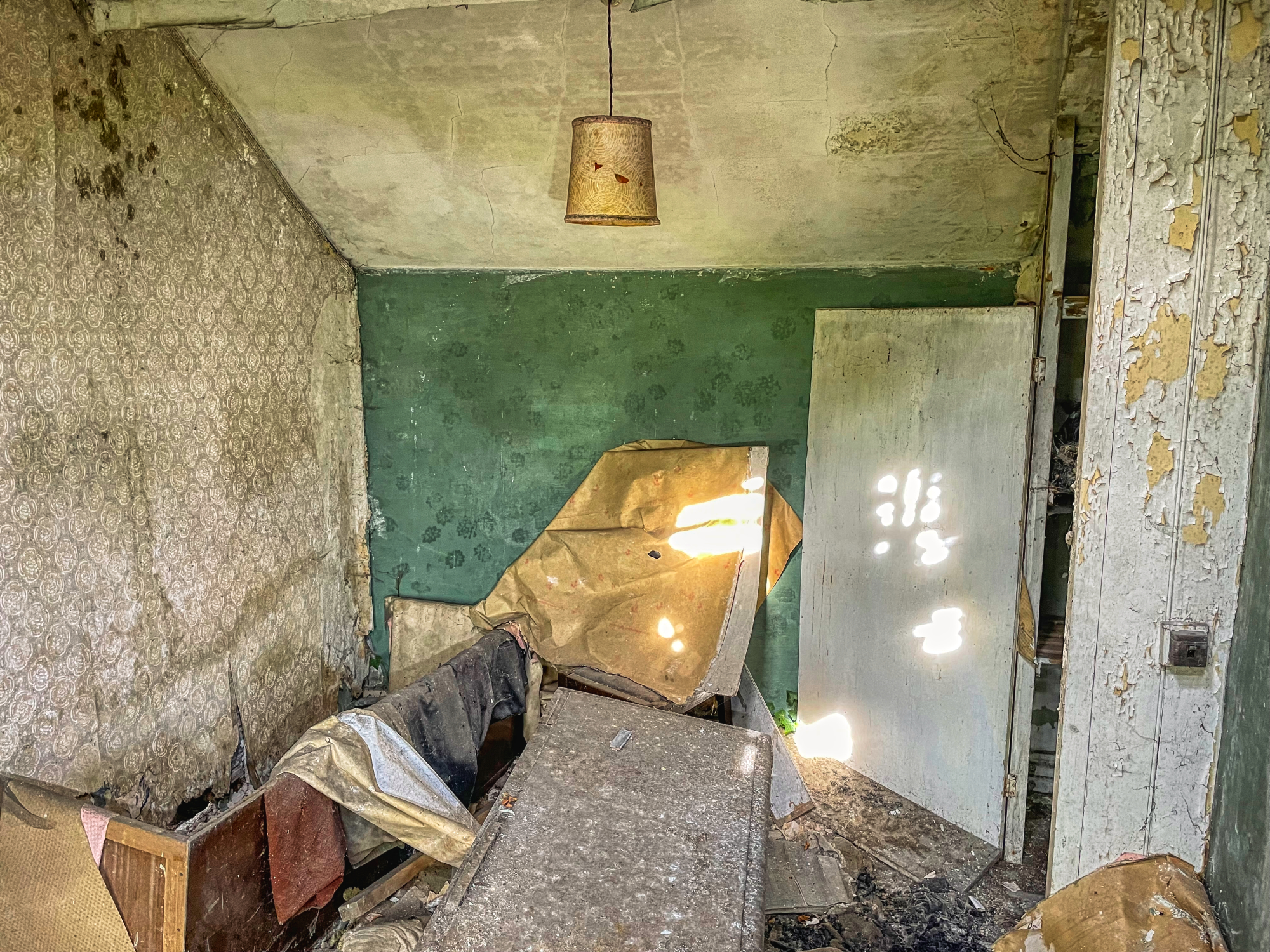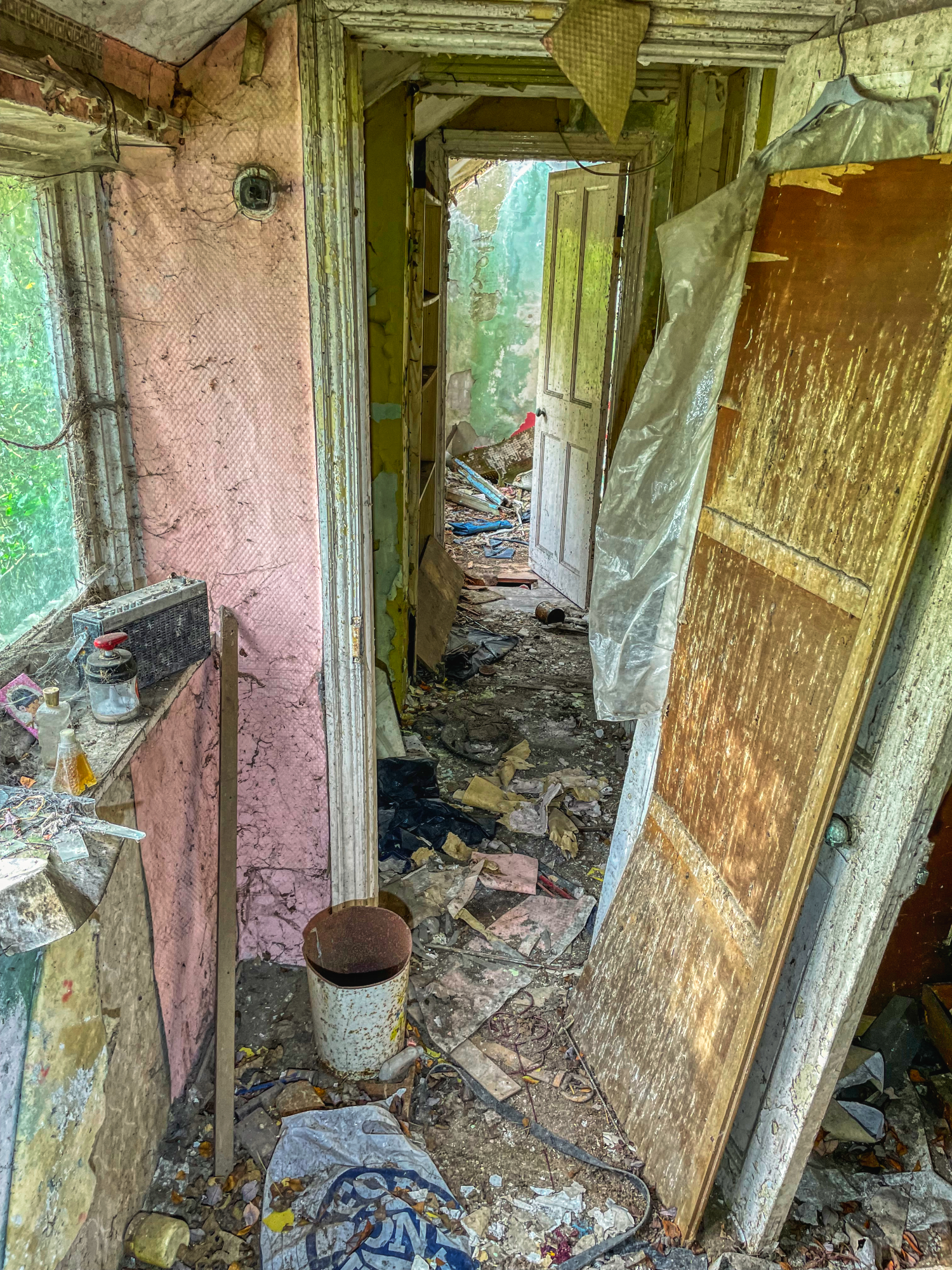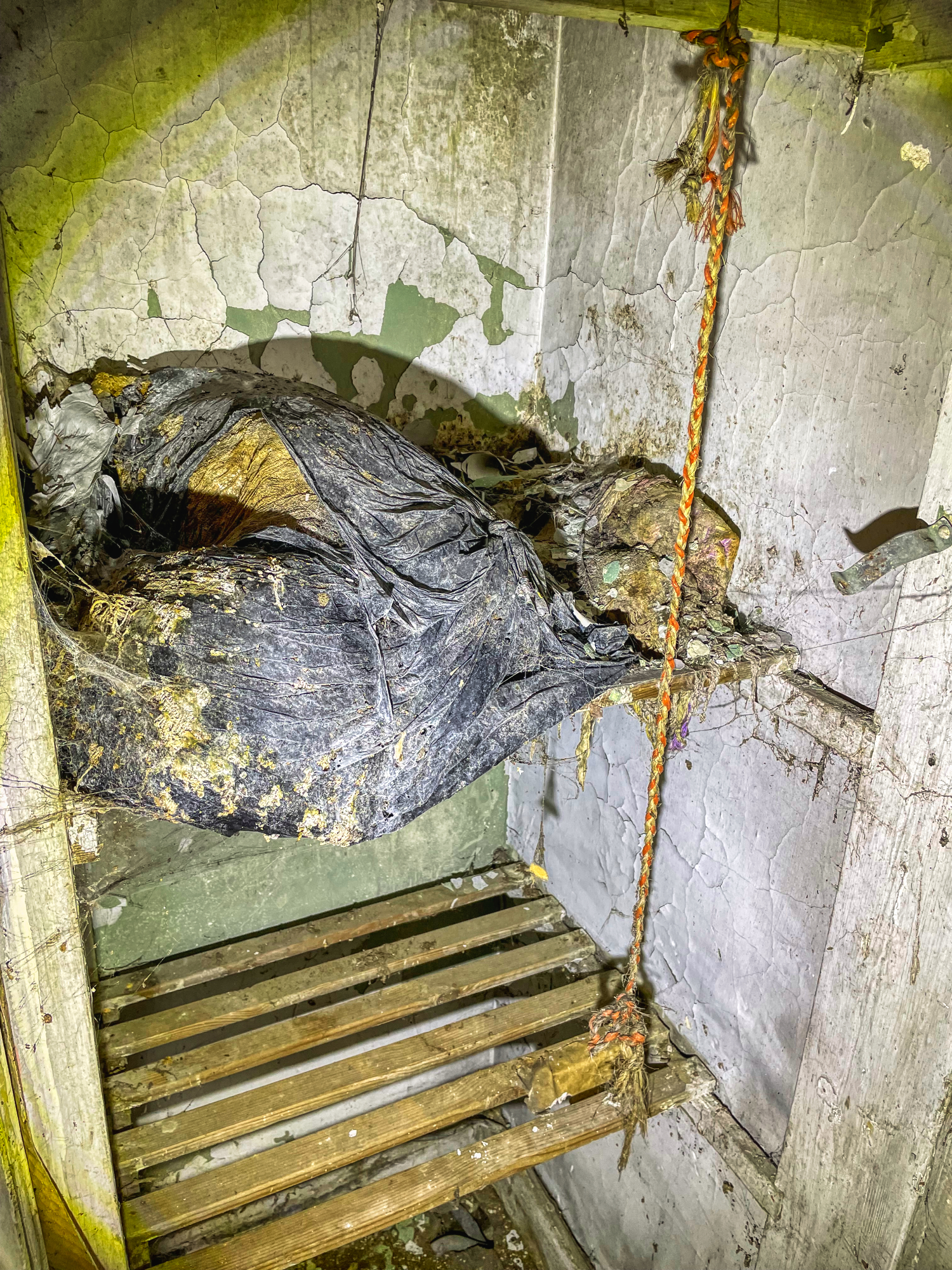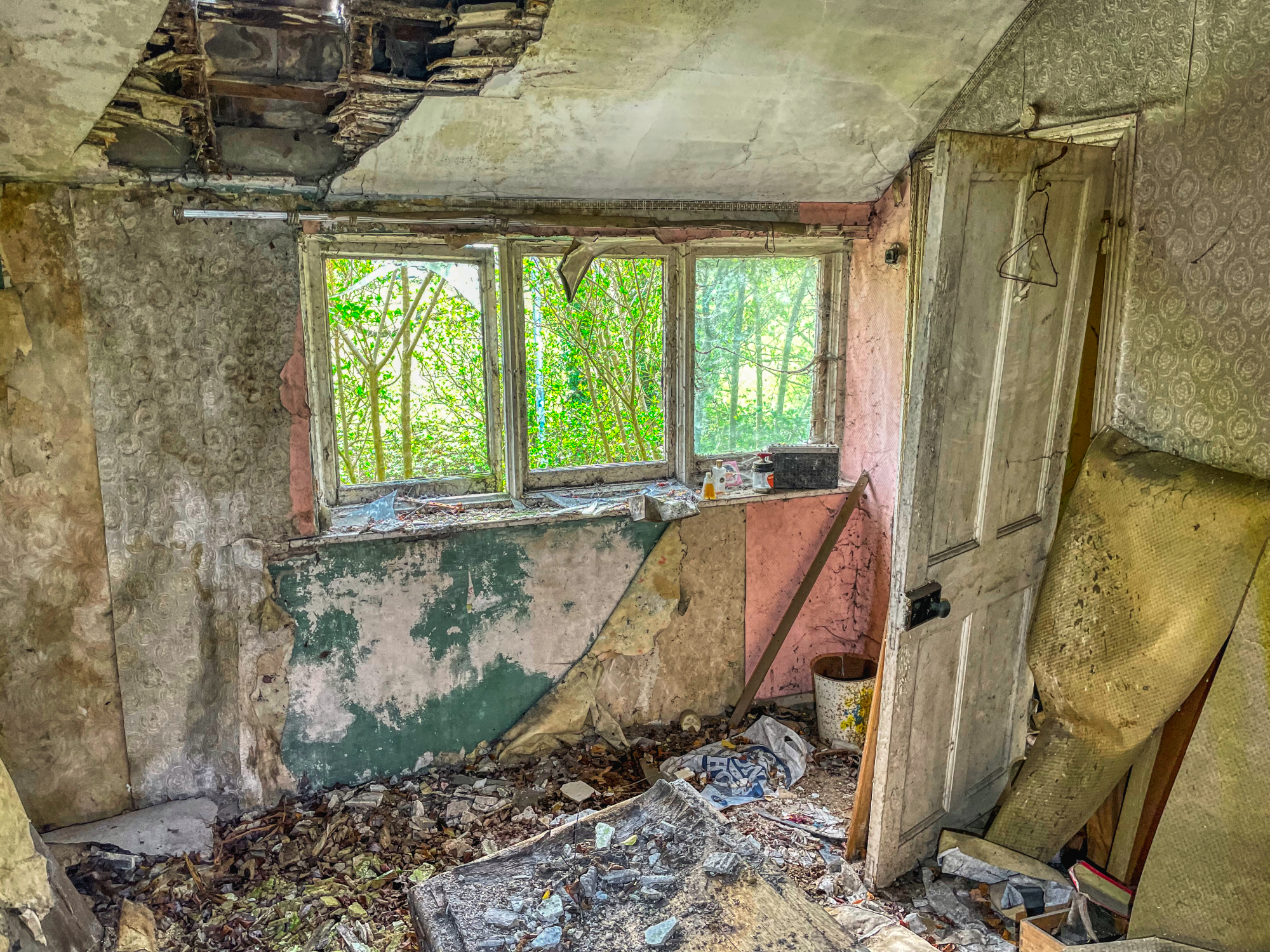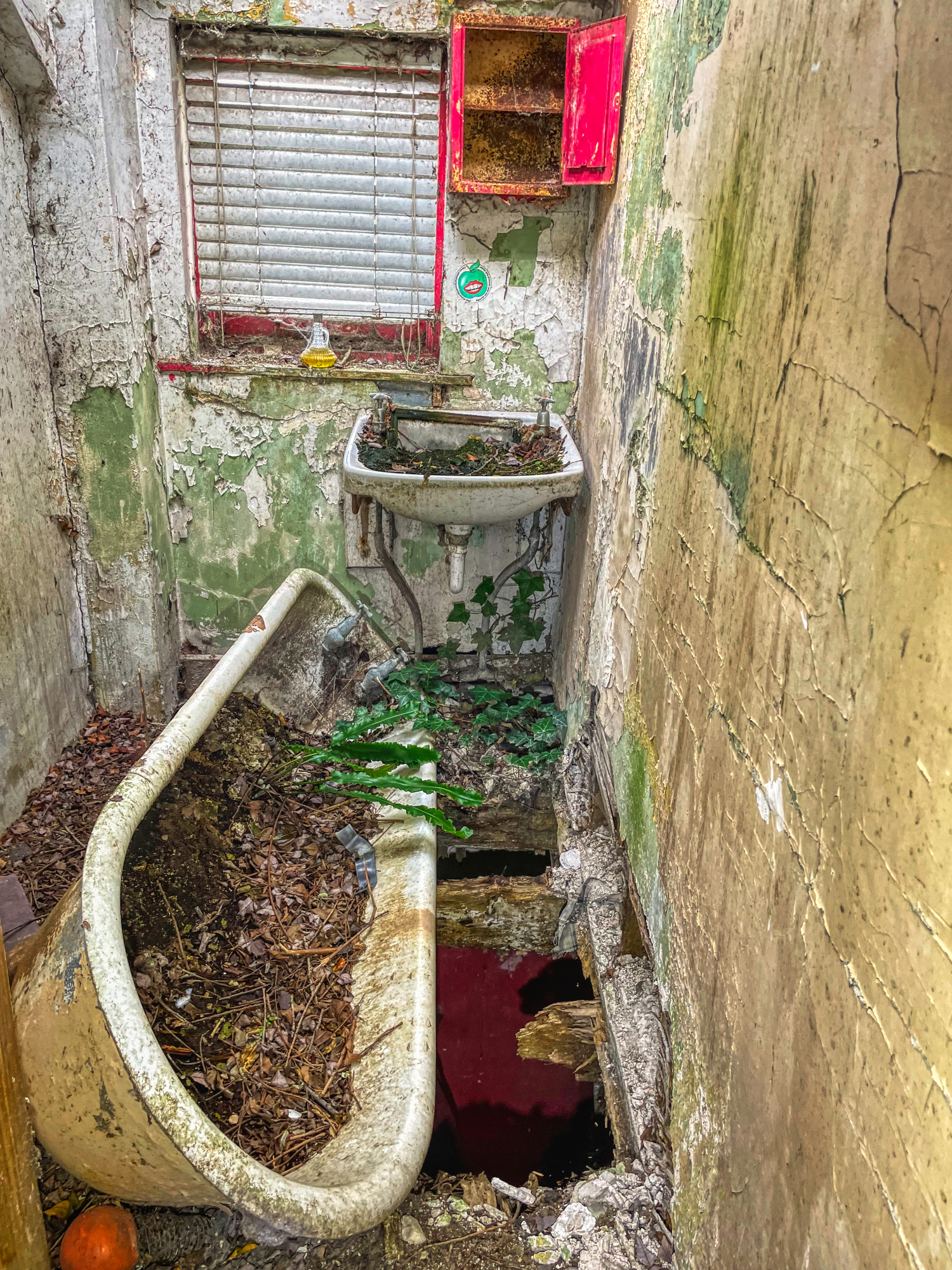 It's just as well we didn't sample the bath and that someone had moved it slightly. An unfortunate 15-foot drop would shock the would-be bather.
We moved out of the house into what I would describe as some sort of extension.
I do know my 'Golden Wonder' but 'Oddu'. What the fuck are those?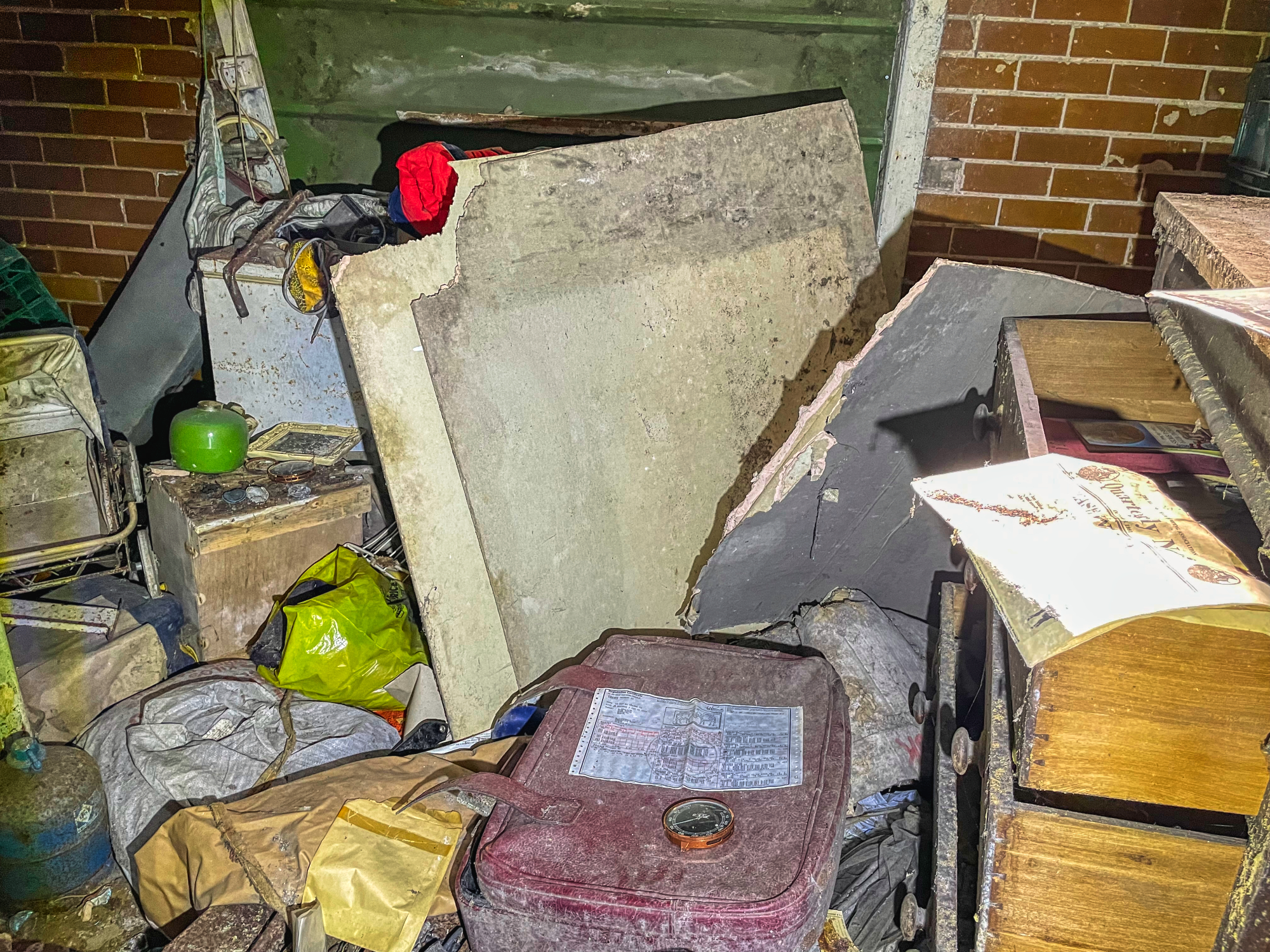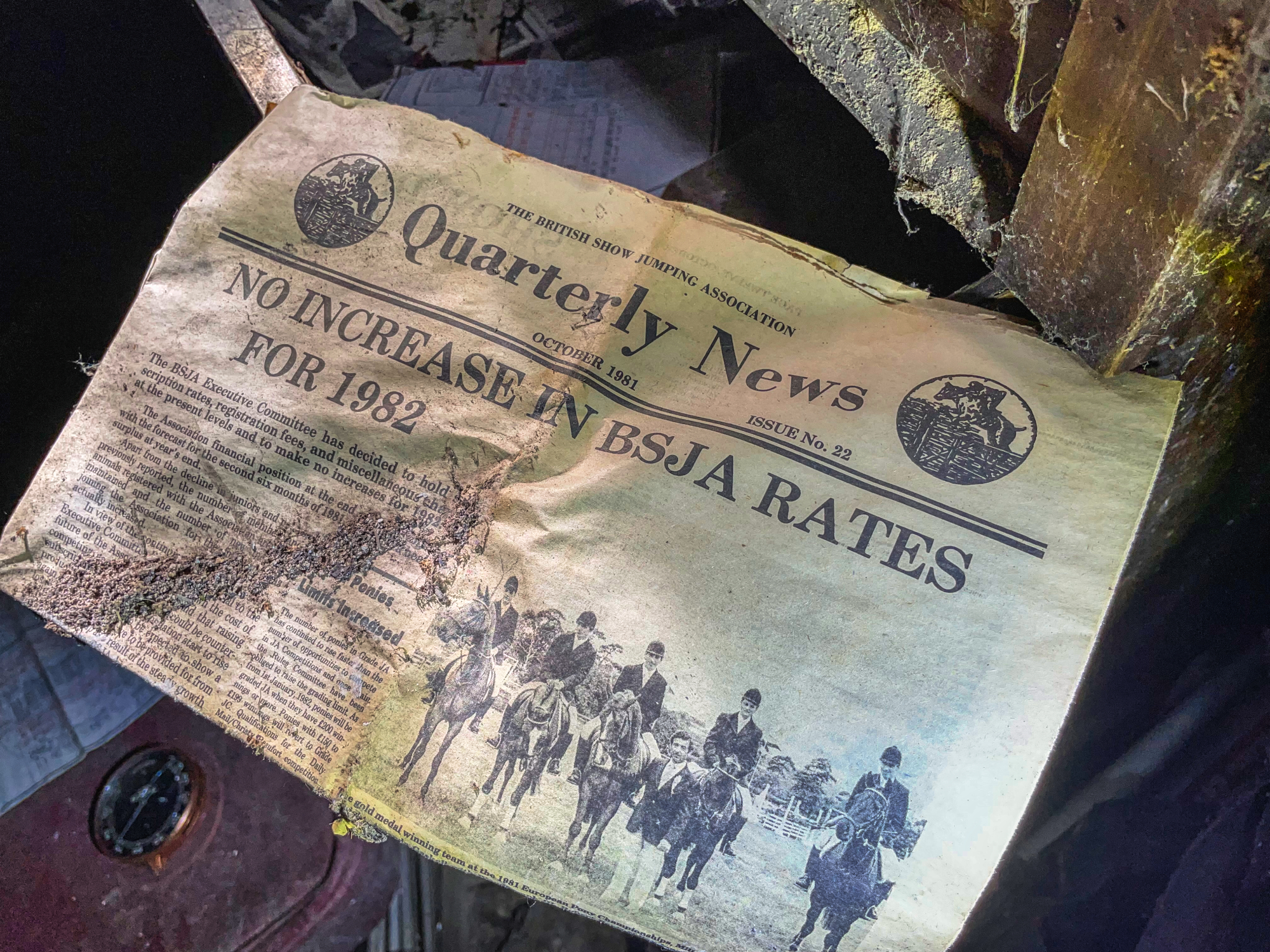 1981, now that's a little better. A little more digging could reveal something from the war years.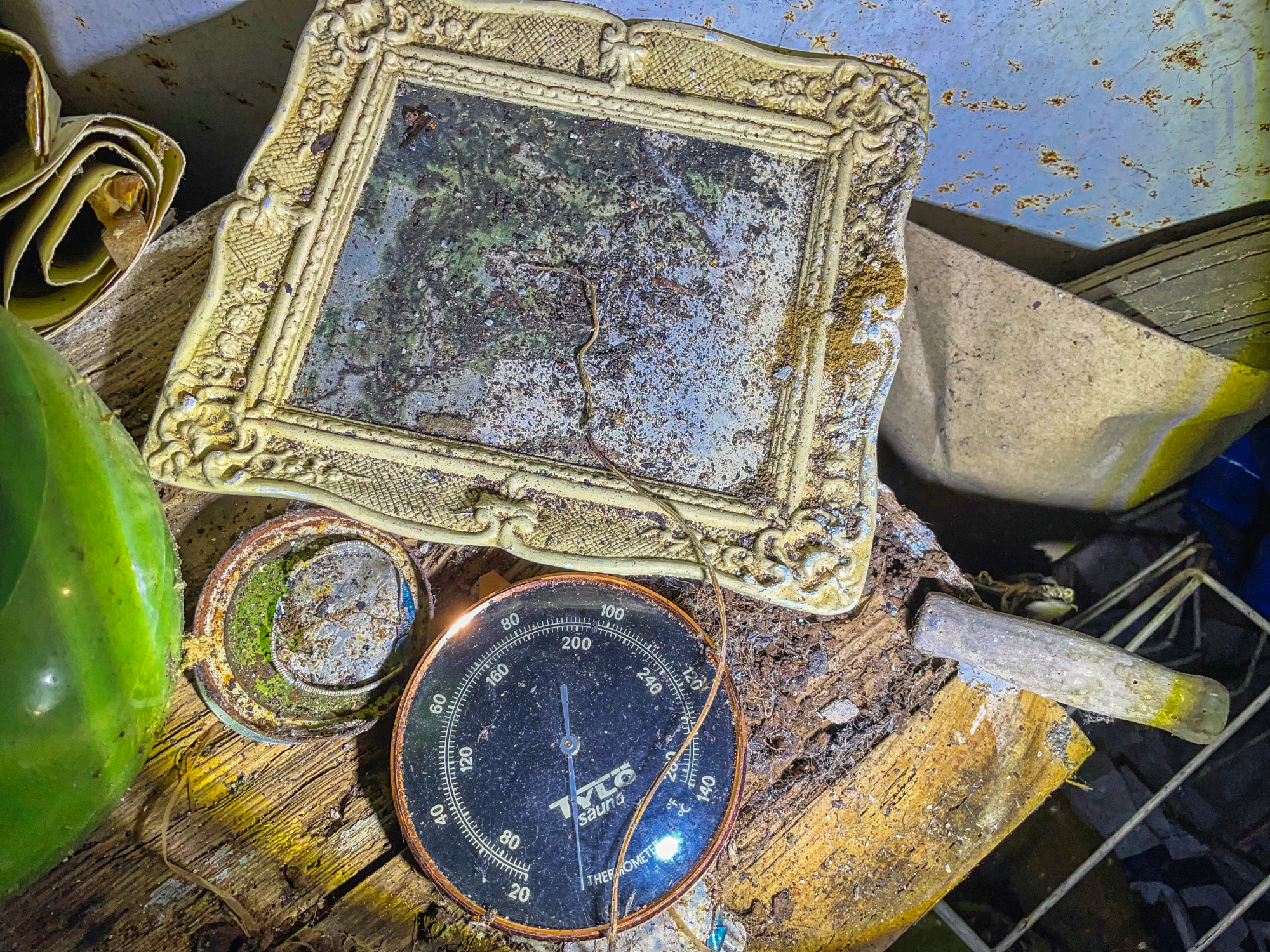 The thermometer was bust. It was perhaps 13C on that cold April day.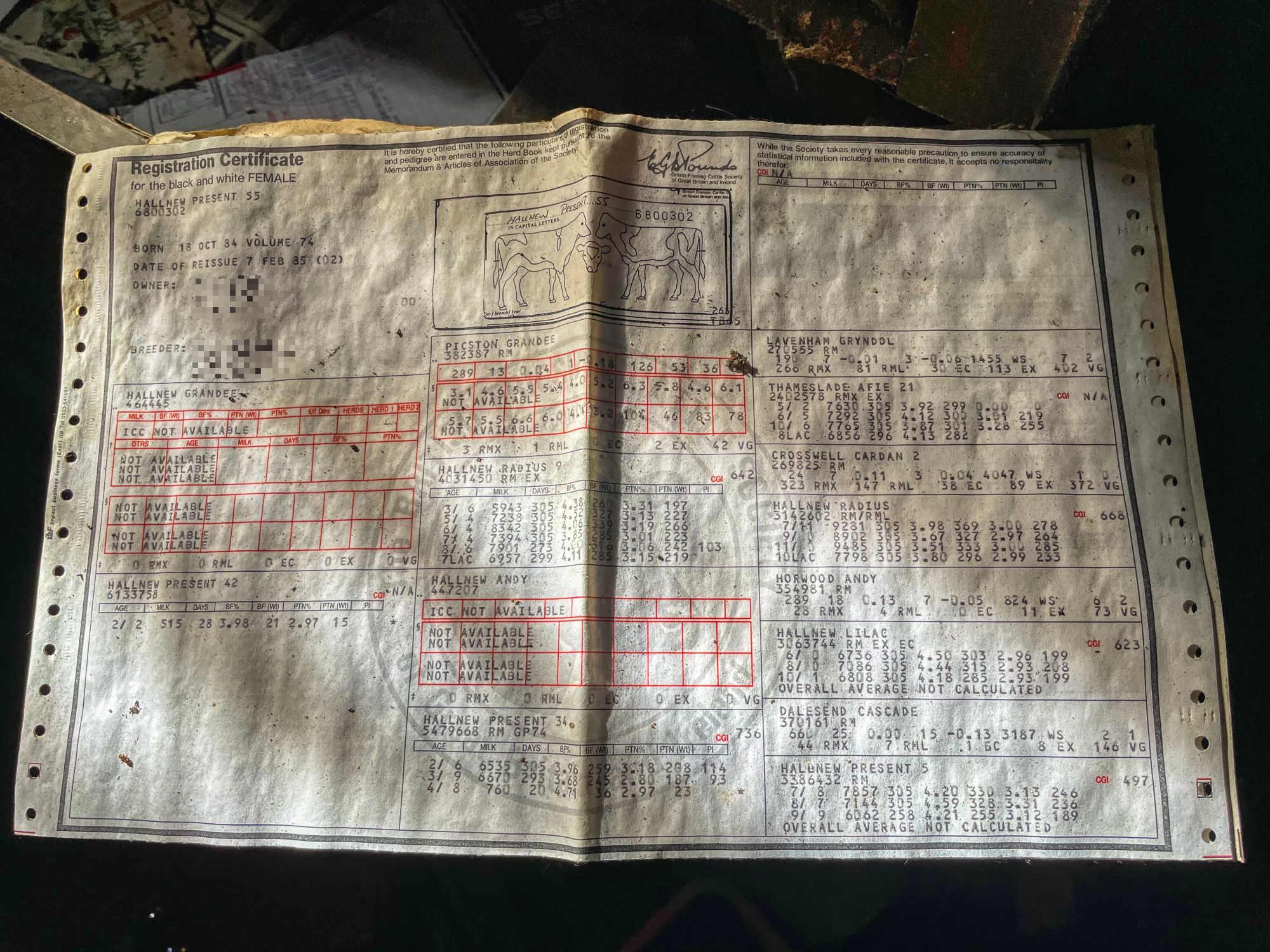 Cow registration certificates? I was learning something by the minute.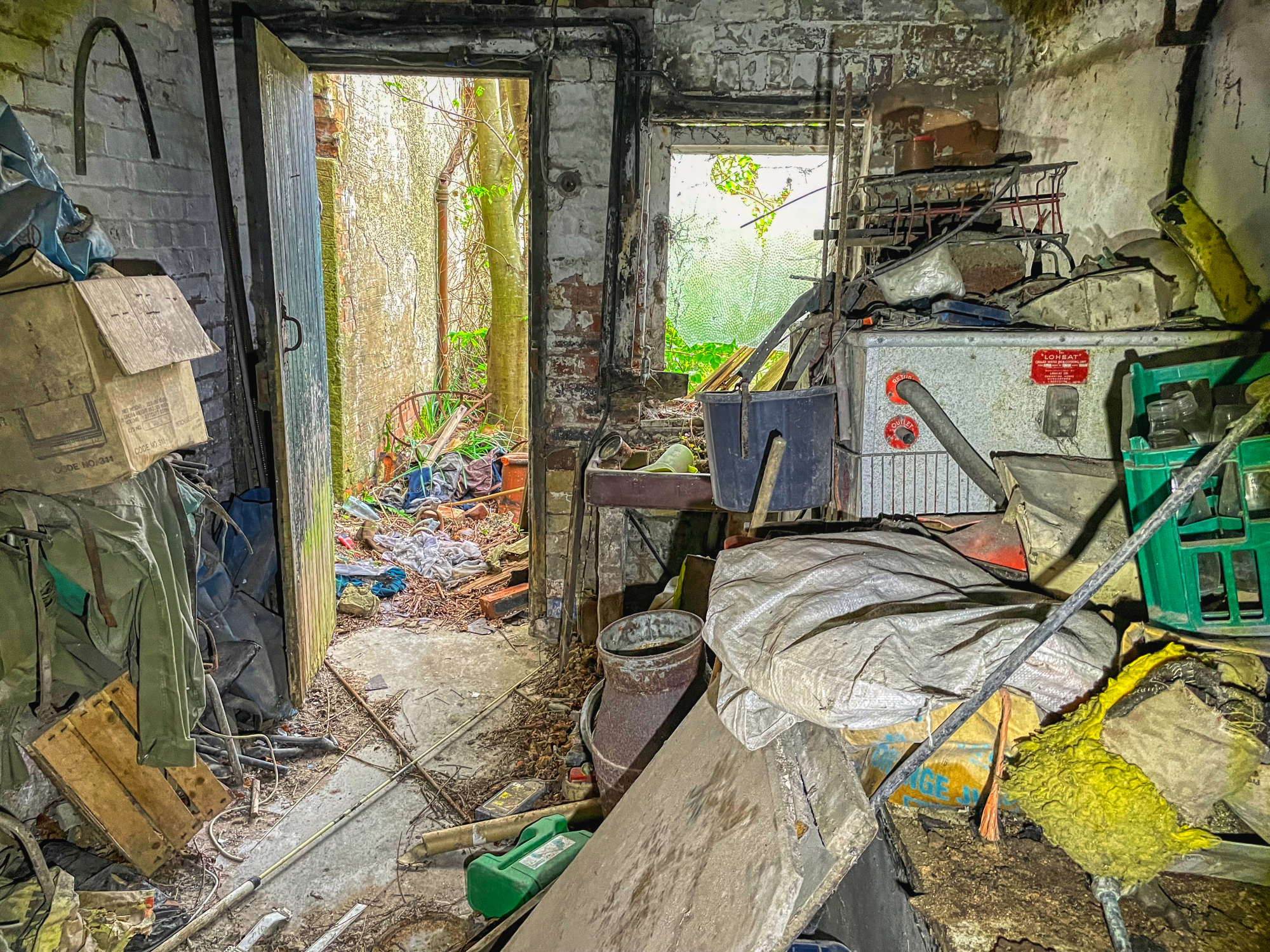 @anidiotexplores had climbed over all this crap and was now in yet another section. Did this place never end? "This is why it's called The Milkman's House", he yelled over.
I climbed up but couldn't be arsed getting down on the other side. It was crammed with all kinds of junk, which was not good for the balance.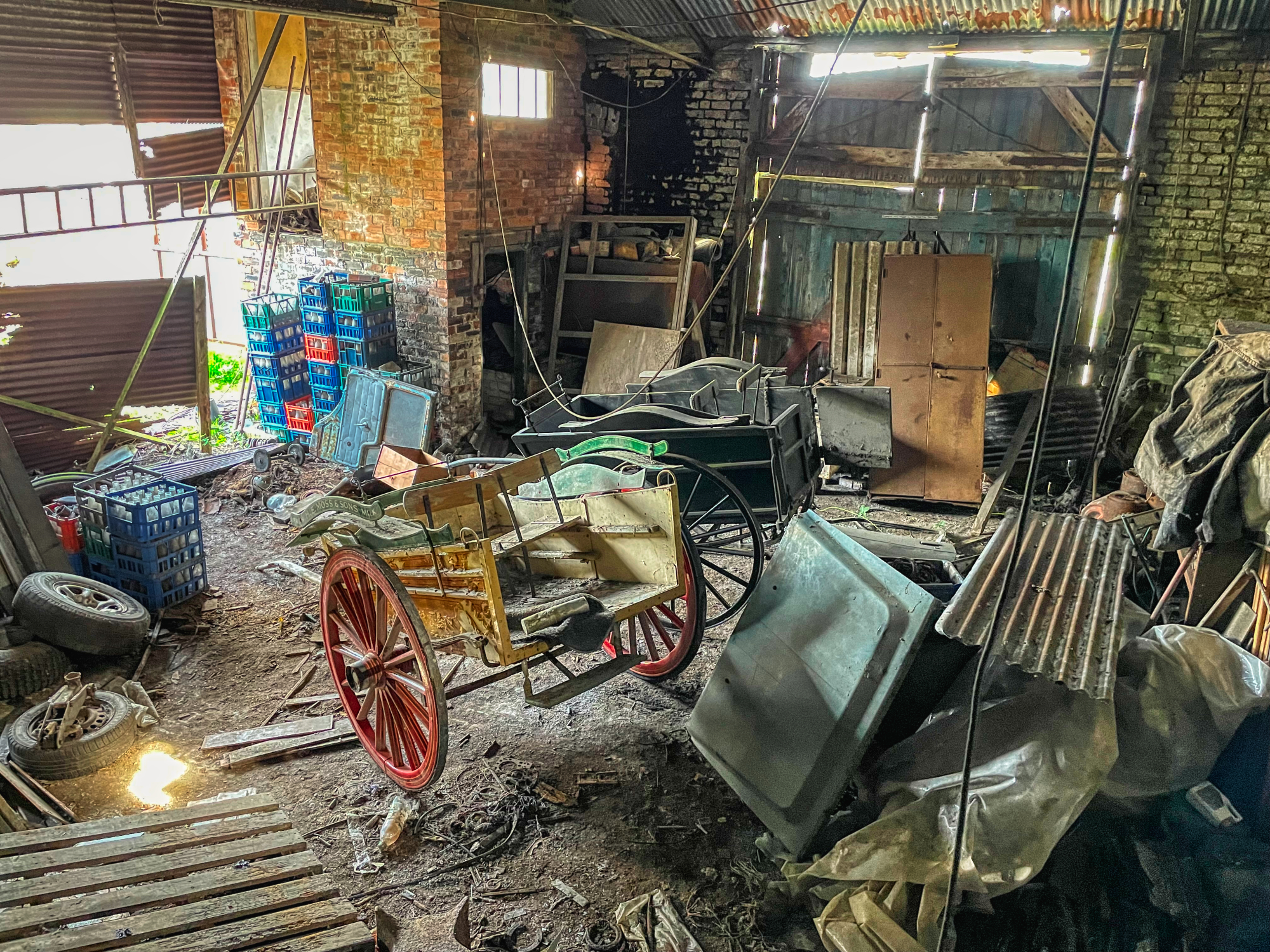 A couple of old carts, ready to be pulled by a horse were on show, with a stack of milk crates in a corner. I wondered what this business was. A milkman with cow certificates? It made sense.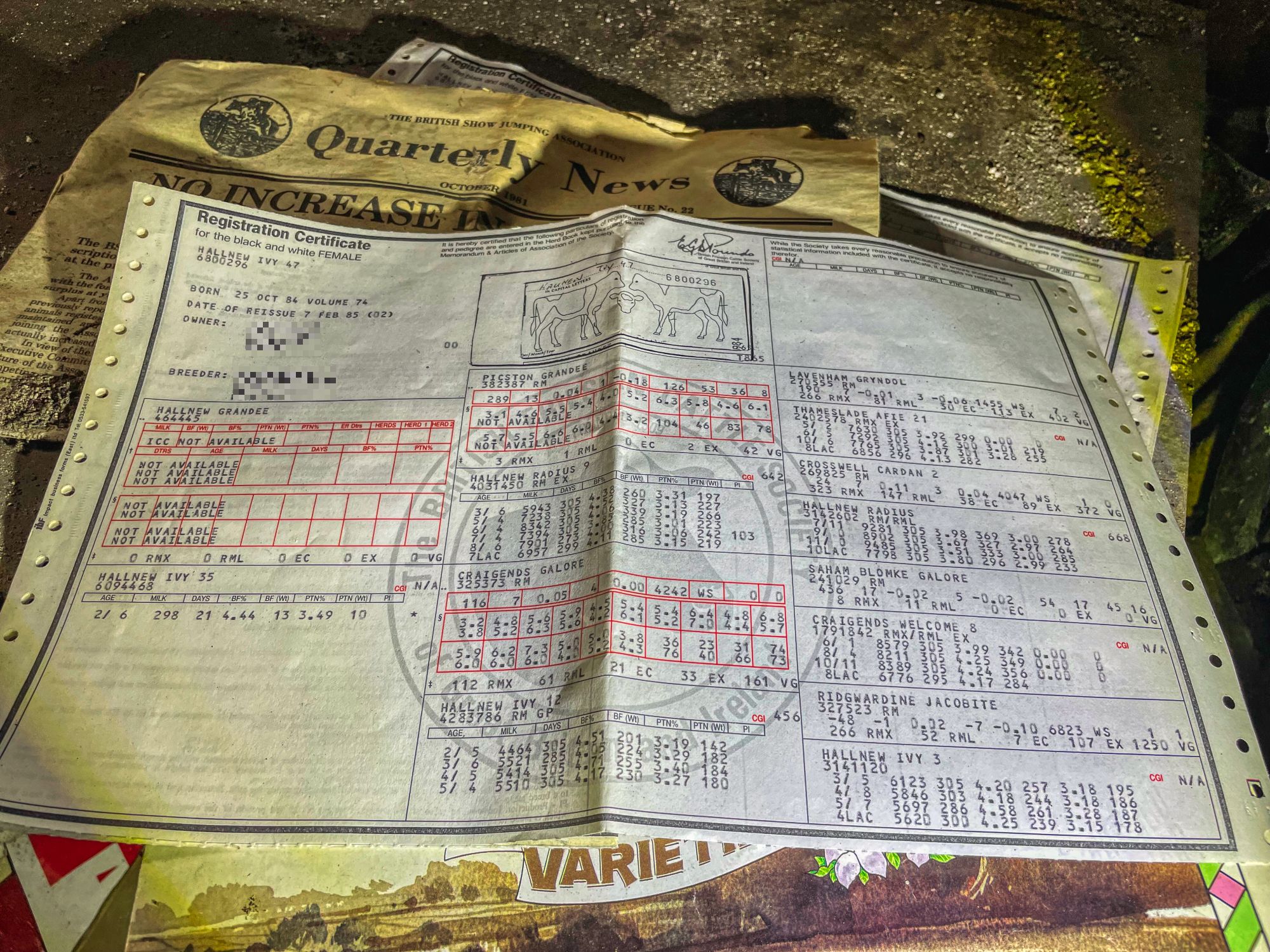 I backtracked to the extension looking for more clues. Another cow certificate.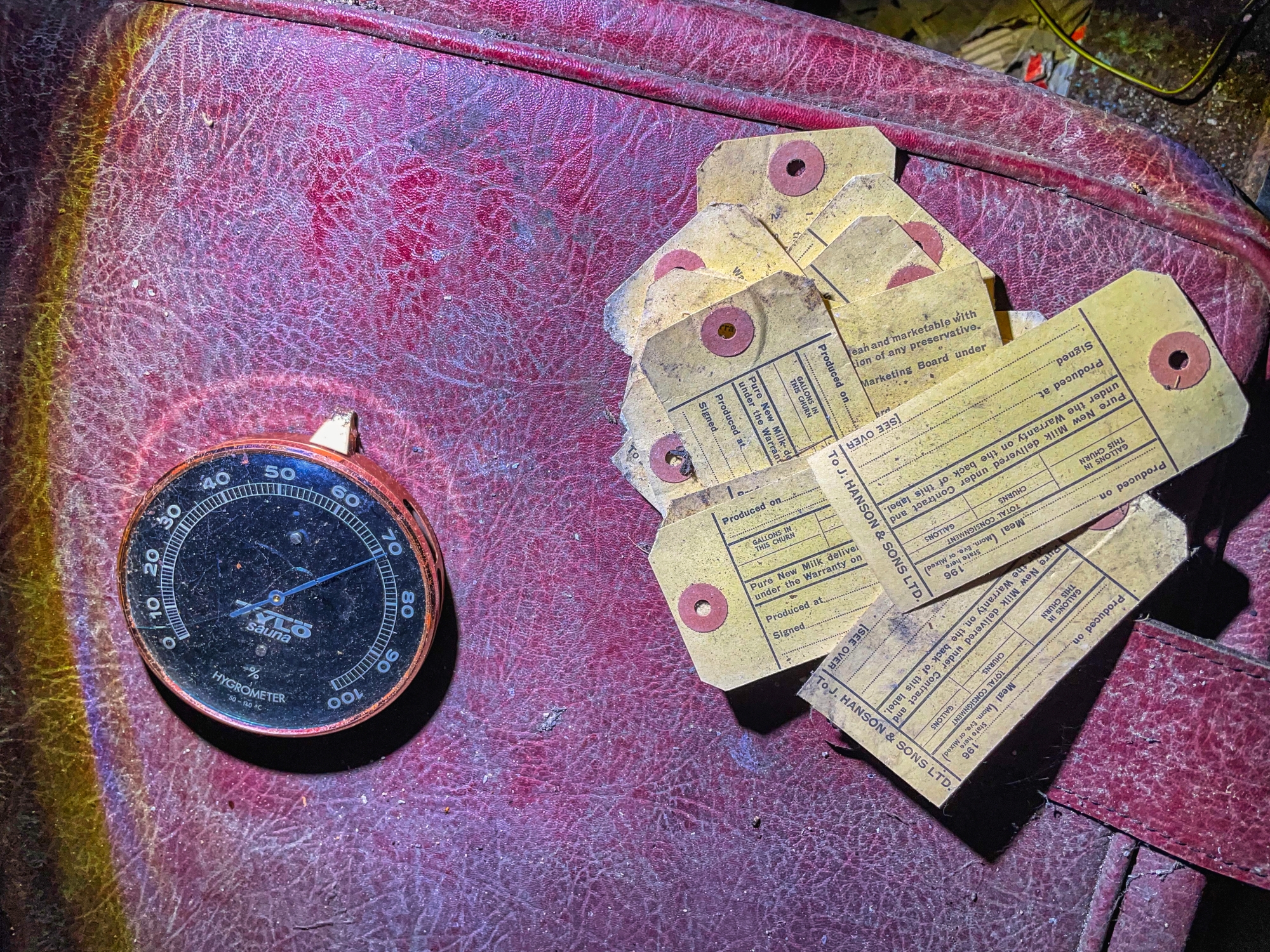 Milk tags from the 1960s. I love the fact that they thought the '60s would never end, and printed them '196'. This 'Hygrometer' was most definitely lying. No way was it 71F in here.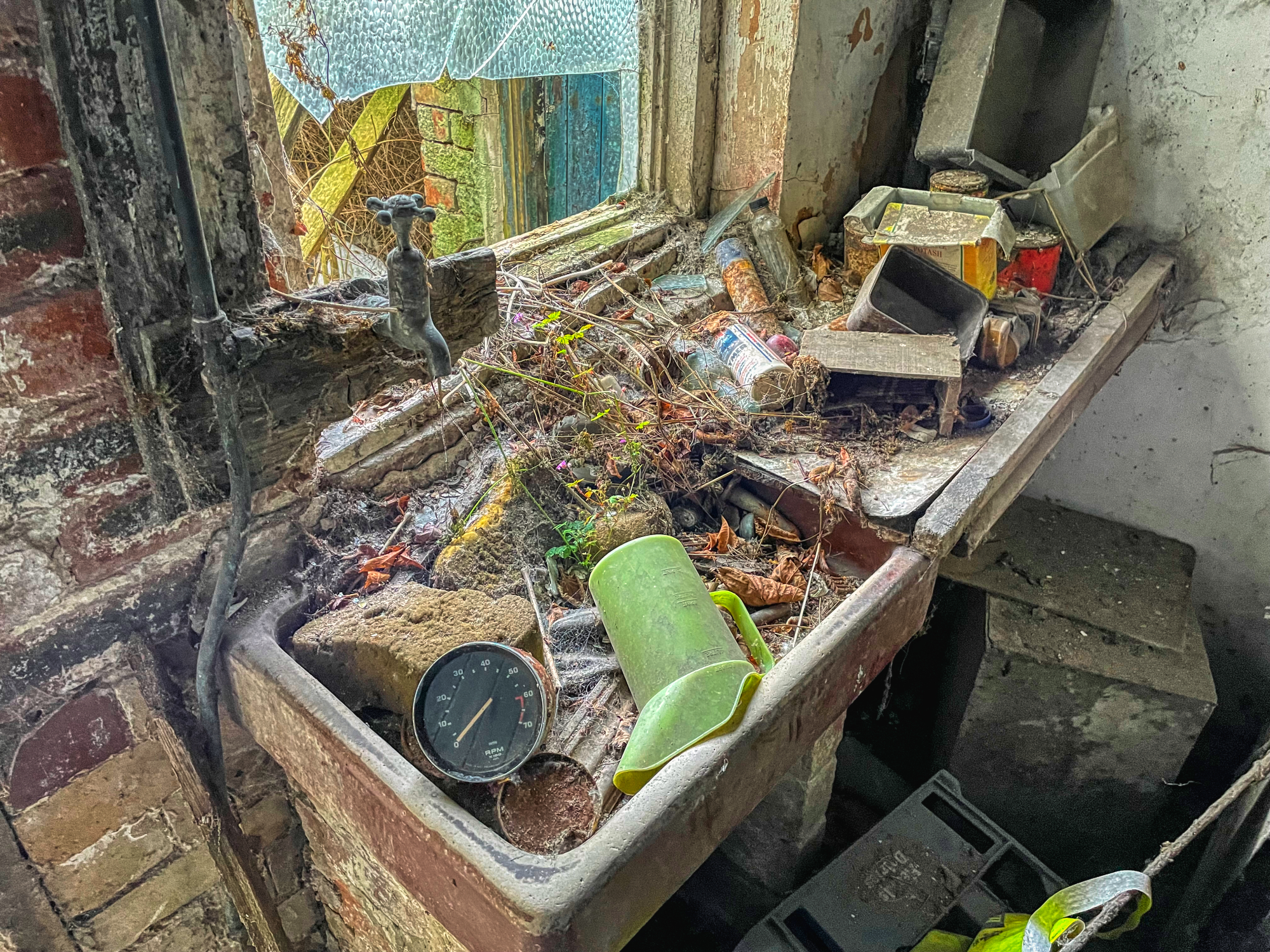 Don't turn on the tap, just don't.
It was a great start to our Wales trip. We were in for a long drive next, and a few disappointments.

Do you like posting your Urbex content and photography for FREE on Facebook and YouTube? I like to get some form of reward for my work and every time I create I do just that. Take a look at The Urbex Community on HIVE.
If you want to keep creating for FREE then ignore what you are reading. If you want to be like me and gain something other than BUGGER ALL for your work then click here and learn about posting on the HIVE blockchain.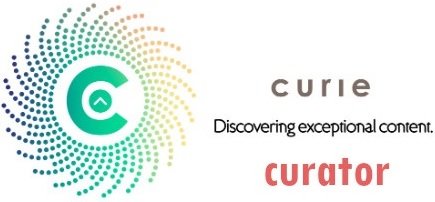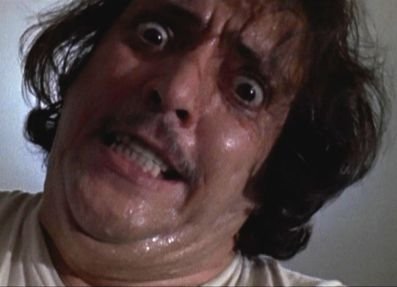 If you found this article so invigorating that you are now a positively googly-eyed, drooling lunatic with dripping saliva or even if you liked it just a bit, then please upvote, comment, rehive, engage me or all of these things.
---
---