Tales of the Urban Explorer: Westwood Hall Cottage
'Westwood Hall Cottage' is a puzzling one. Like the rest of our explores on that particular day, it's a derelict mess, but one with some interesting history attached.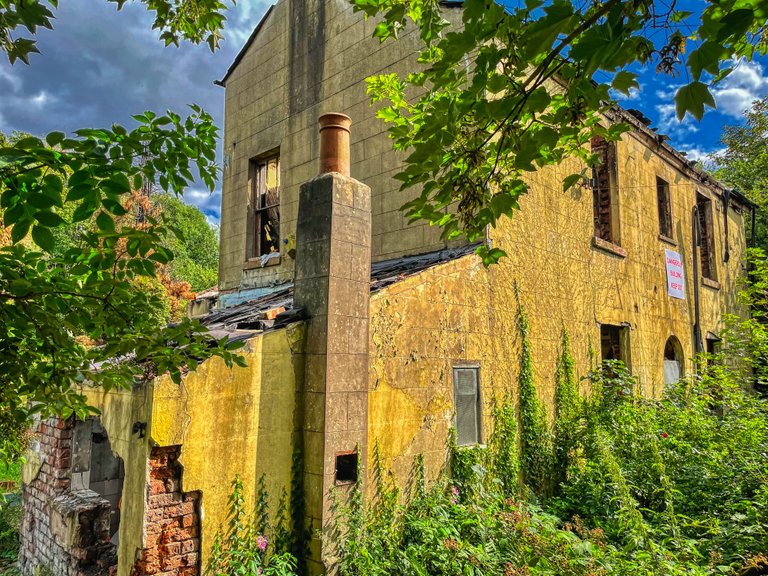 According to Google Maps, 'Westwood Hall Cottage' is occupied, very much lived in, and around 300 yards from the other 'Westwood Hall Cottage' that entertained us that day.
Yet any internet search yields the derelict hulk that we struggled to find, which was fire-bombed just a few months before our arrival.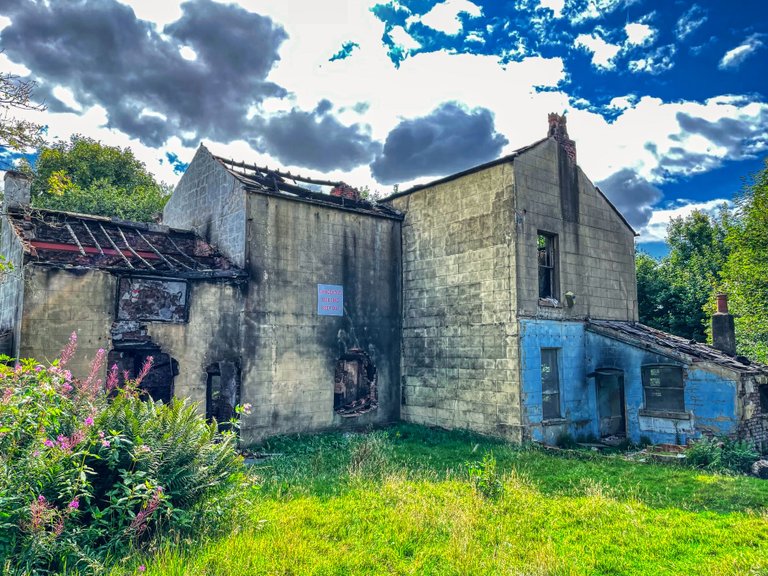 Grade-Listed, this shitty mess? The 'Hall' was built in 1785 and although it may have looked OK, I can't say it has the graces of a classic vintage building with any redeeming features.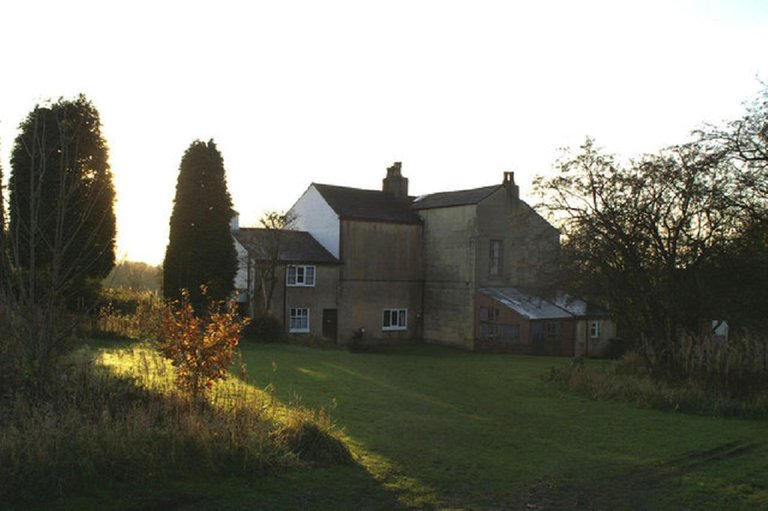 …'Westwood Hall Cottage, or simply Westwood Hall before the idiots arrived and torched it'…
Source

A strange relationship between the famous highwayman and Westwood Hall was to be the undoing of George & his friends. 'George Lyon, the Upholland, highwayman,' and his two accomplices David Bennett and William Houghton, were all hanged at Lancaster in April 1815, for an offence of burglary at Westwood Hall.
Source
Sadly the ghost of 'George' won't be floating around the area as he wasn't strung up anywhere close by. Lancaster is some 40 miles north of this location.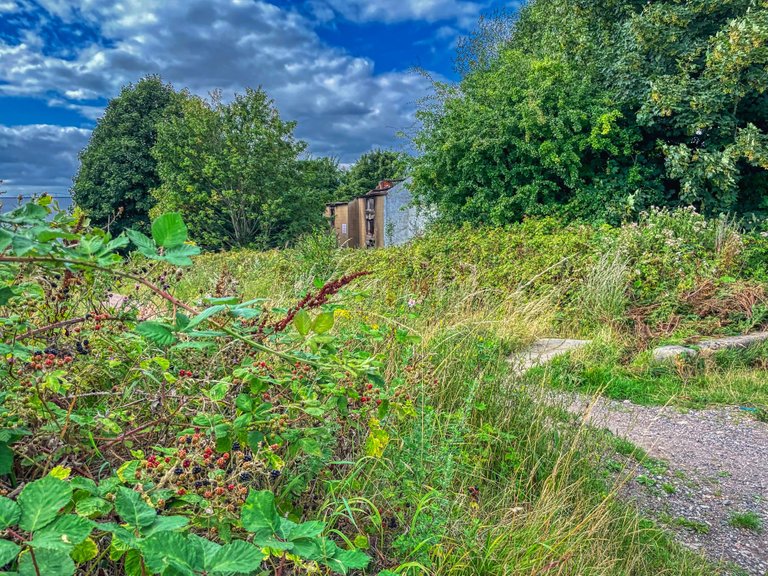 Catching a glimpse of something falling to pieces, we knew that we were in the area.
It was early August, the blackberries were almost ready to pick and the brush was at its thickest. Getting close, at least from this angle could be challenging.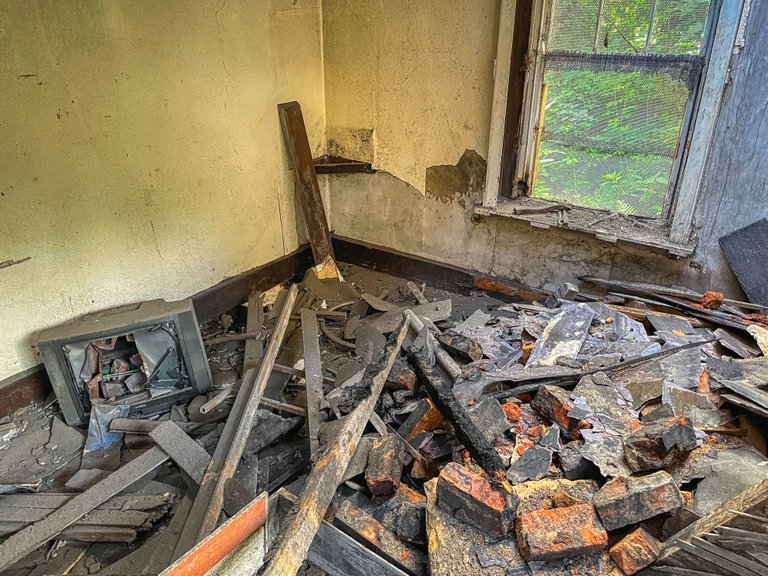 It was not as bad as it looked and on finding an overgrown rabbit path we entered with ease into a complete wreck. If the major fire did indeed happens several months beforehand, there could be remnants of human possessions inside, such as this bust-up TV set.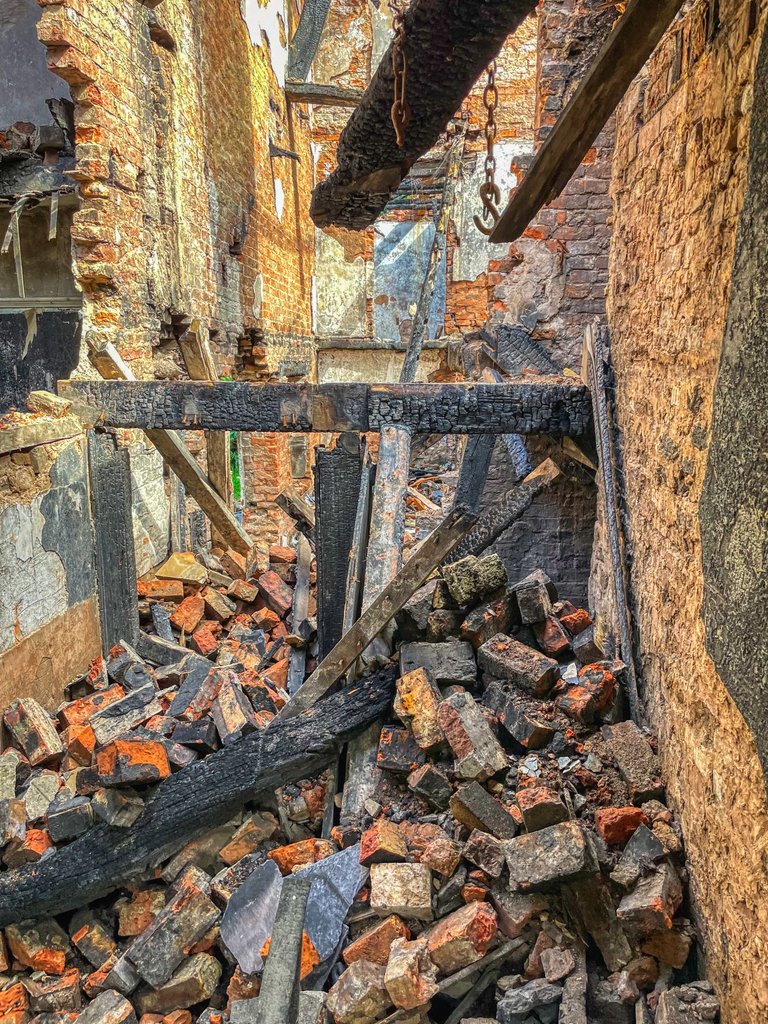 The arsonists did a great job. Usually, you can find some part of a building that has escaped most of the burning, but not on this occasion. Besides burning the major upper floor beams, a decent slice of the brickwork had also collapsed inwards.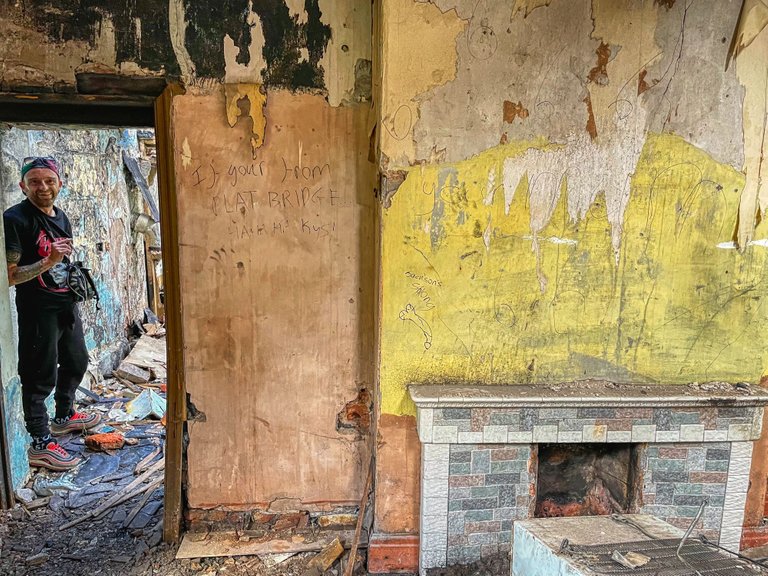 @anidiotexplores looks happy with this remarkable find; it's all lies and the cheerful smile is more likely due to him being chilled and high rather than his reaction to the local eye candy, or should I say… sore.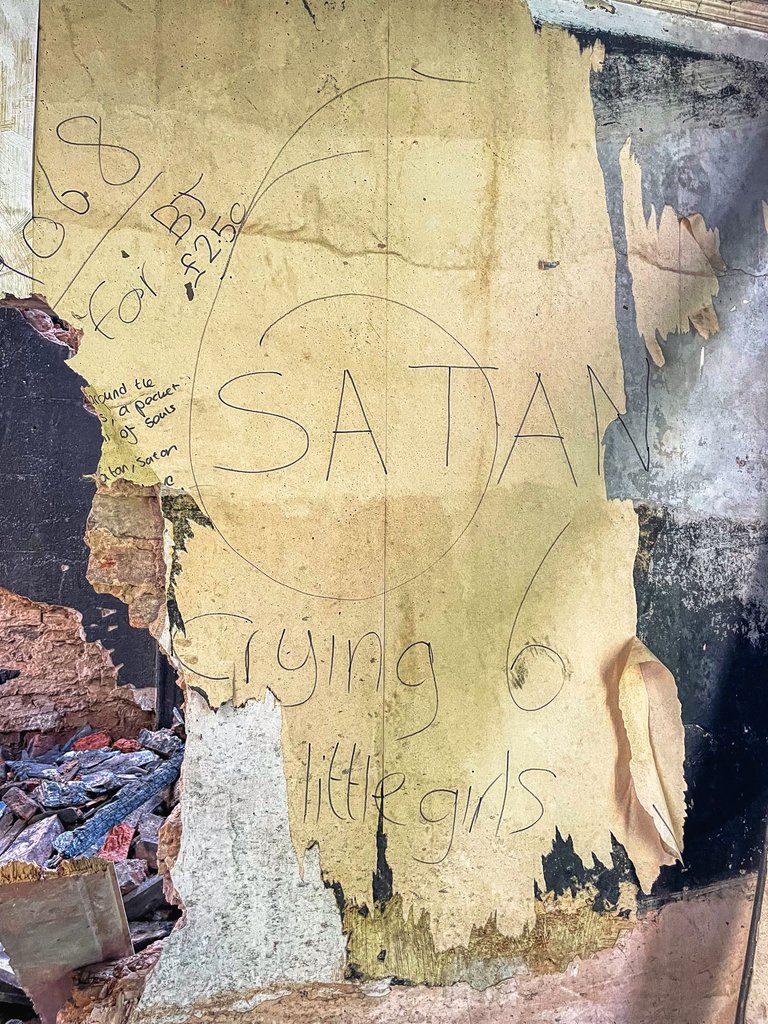 We could not even gain some inspiration from the written wording as the wall had semi-collapsed and with it, the wisdom of the ancients.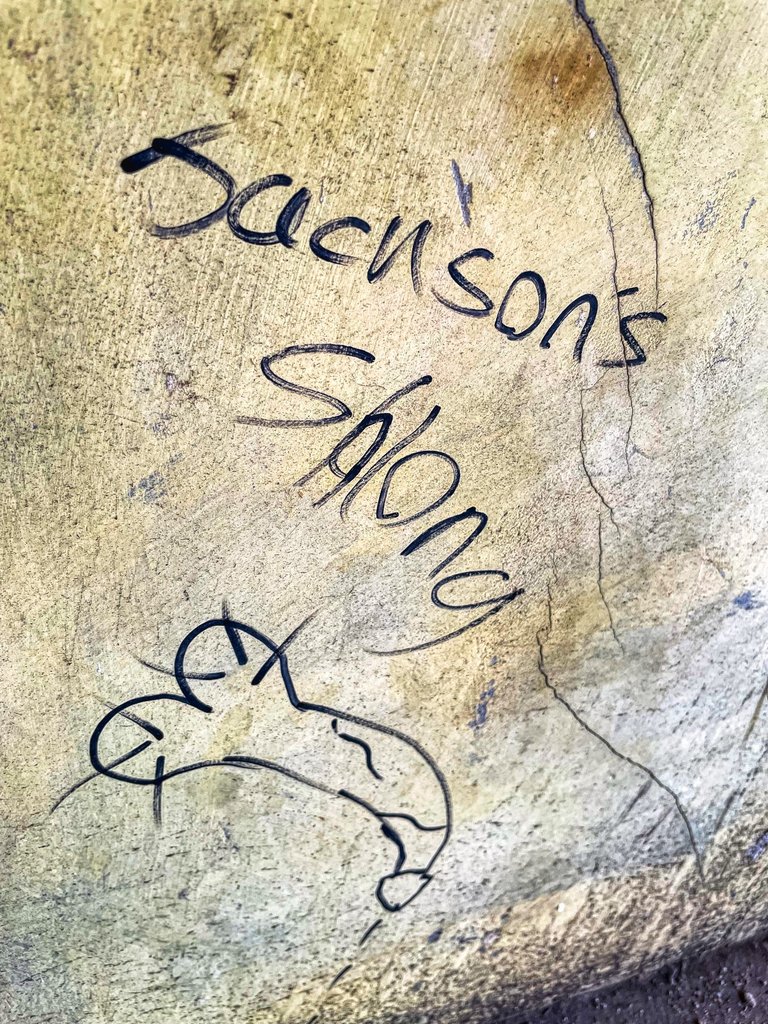 Still, there's always 'Jacksons Shlong' to gaze upon in times of desperation, though if I were to criticise he's got an under-developed smallish 'Bishops Head'.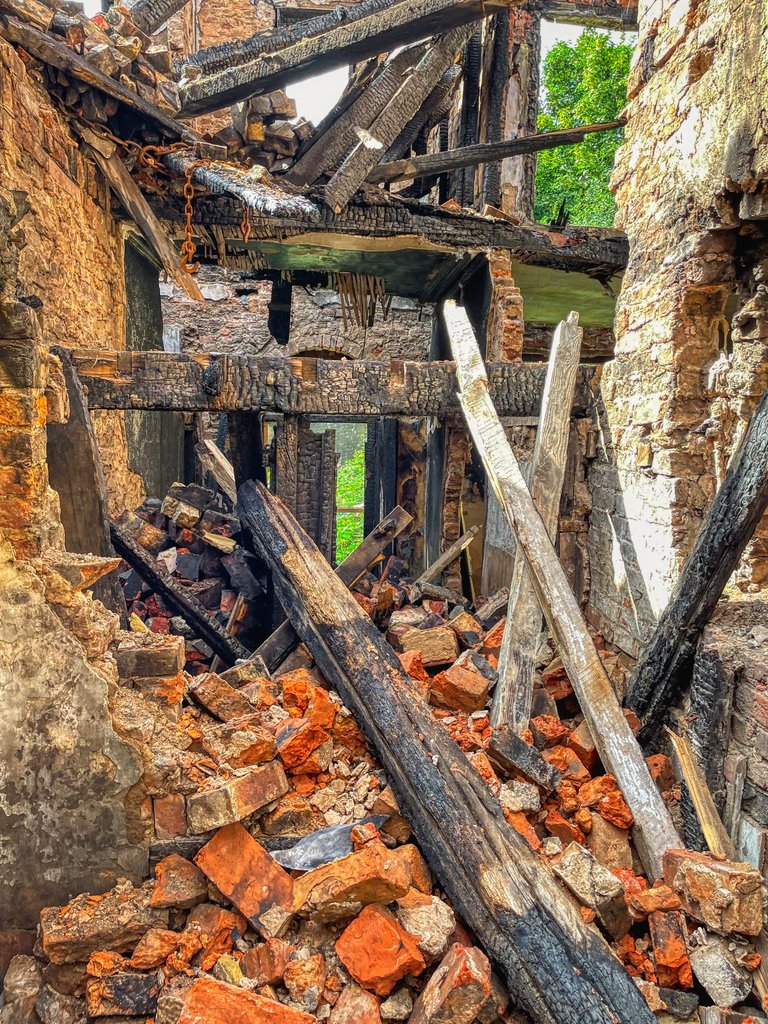 Meandering about 'Westwood Hall Cottage' was proving challenging, as is generally the case when trying to walk on loose bricks that are haphazardly placed.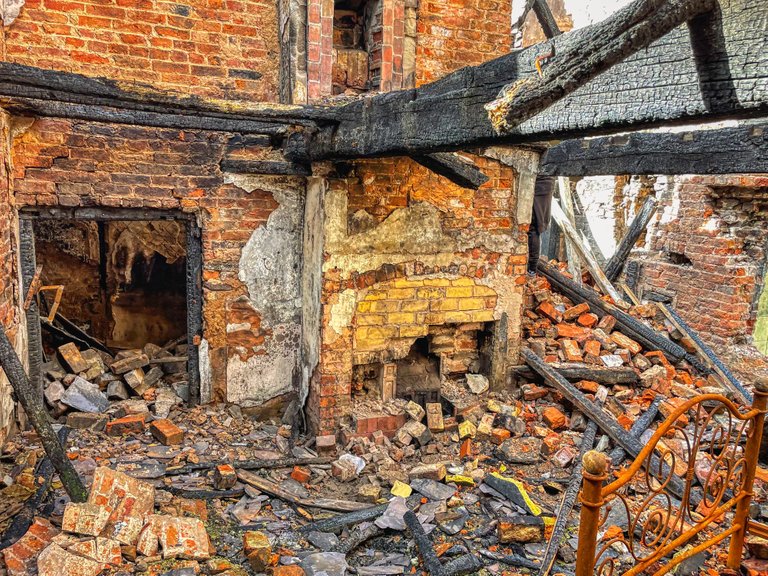 This room was slightly easier to navigate and about as interesting as the rest of it. A rusty bed was all we could find of human living evidence.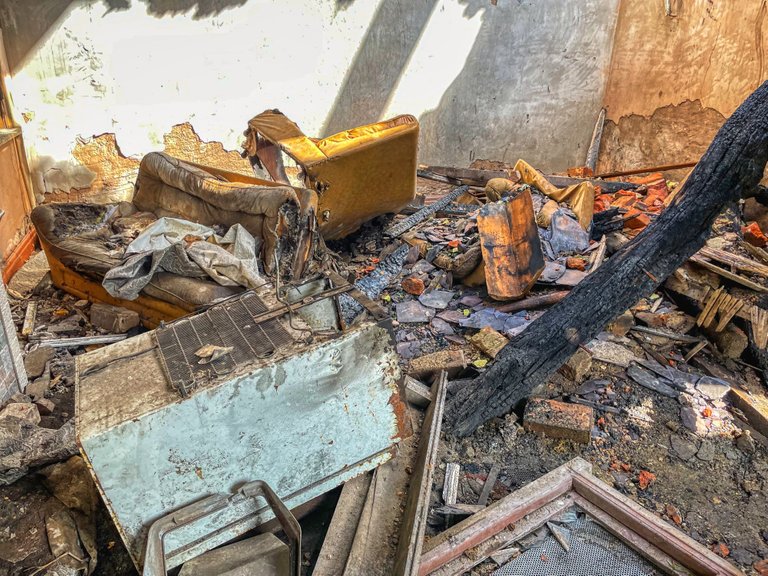 Some soft furnishings had incredibly survived, though I can guess they won't be a very comfortable place to plonk your arse on anymore. Those springs can be deadly.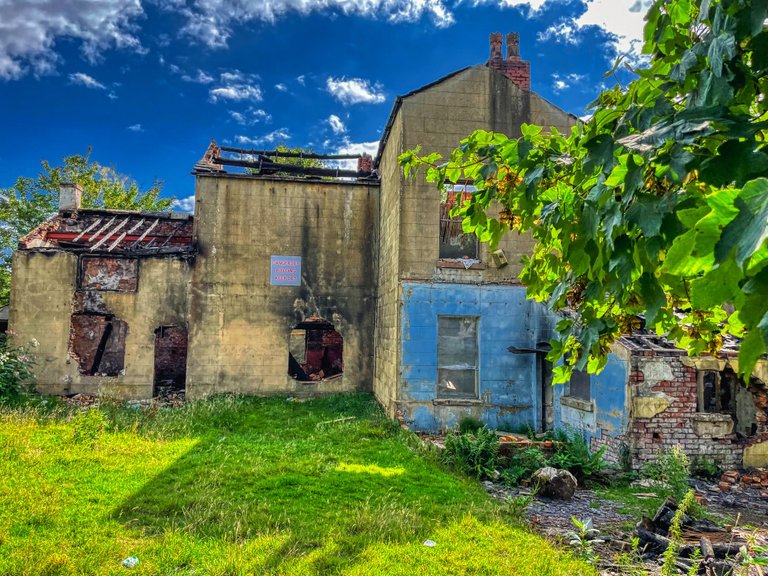 We exited from the far side and found access and walking much easier. Either someone mows the grass or it simply refuses to grow.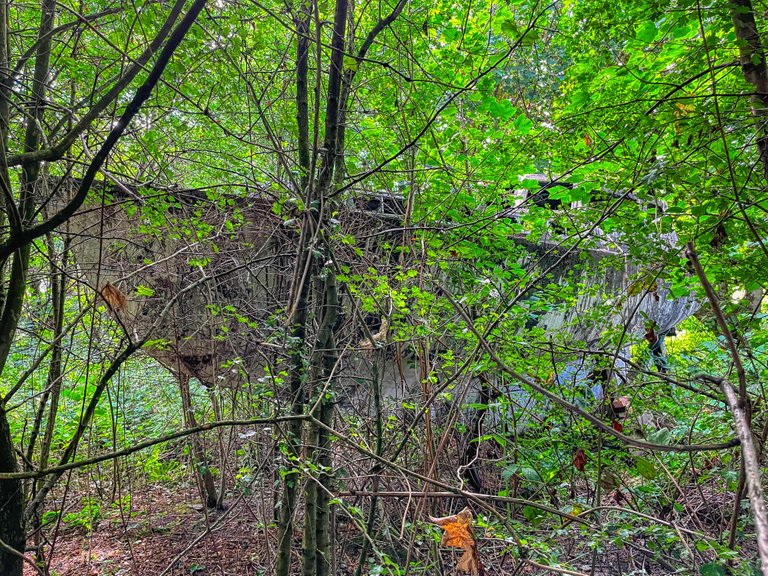 Through the brush, I spotted something, large and looming.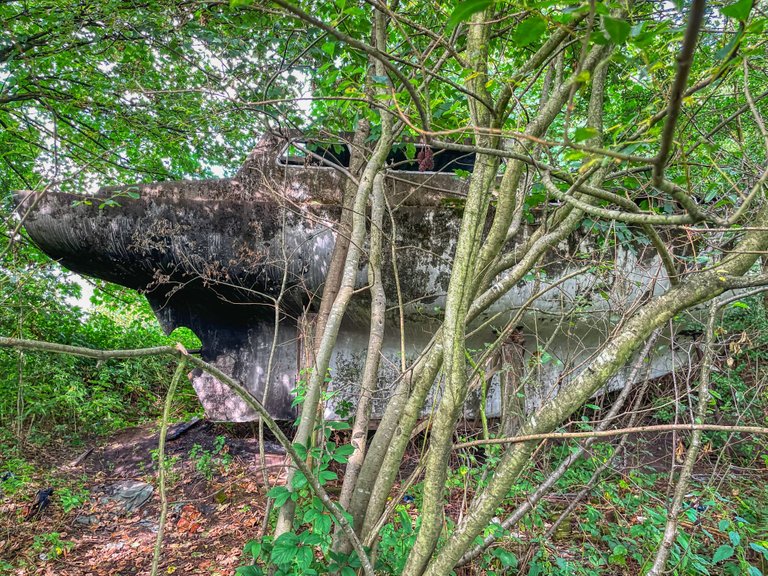 A boat, in the middle of a forest; I am always amazed at the things you can find and in the strangest of places. I suppose there must have been a time when this area was free of trees, bushes, and weeds.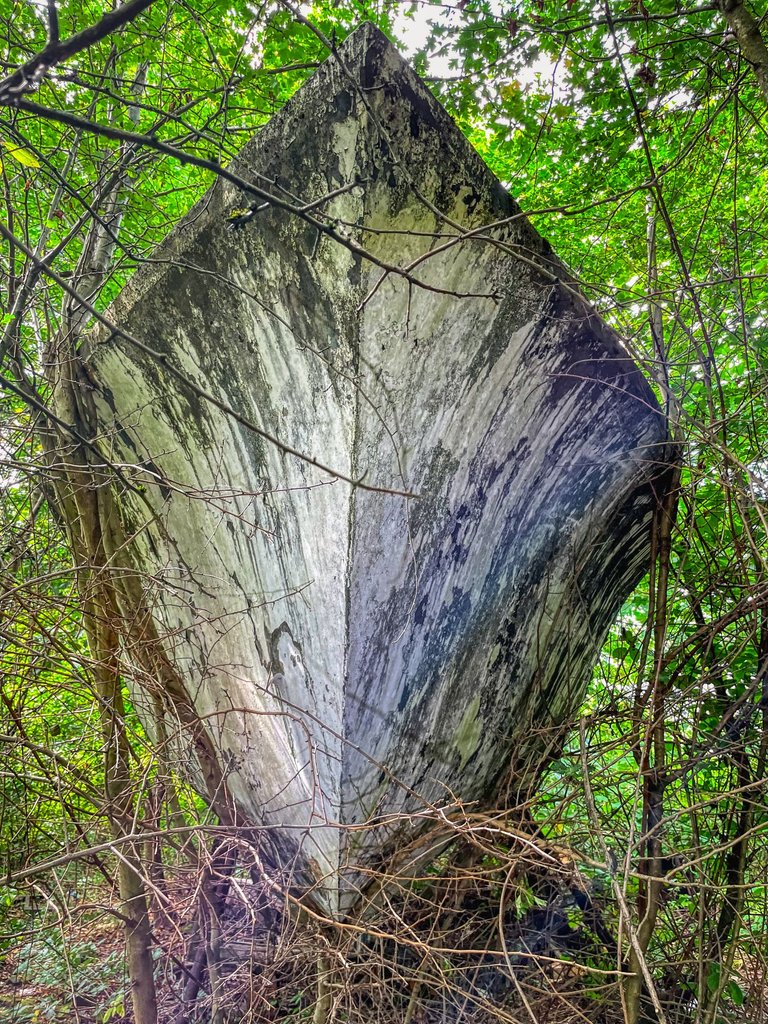 As much as I would have liked to climb up there, it wasn't going to happen. I'm not 10 feet tall and there were no friendly handholds to allow me on board.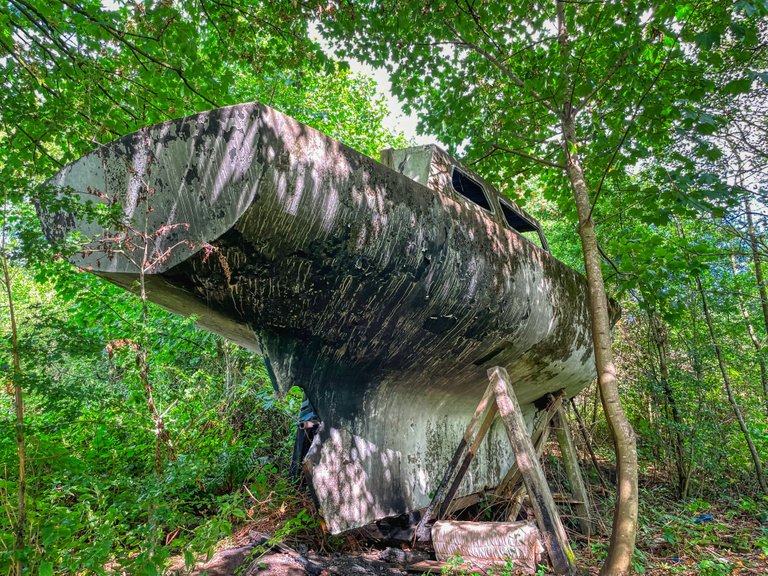 What treasure was lurking up there, how had a boat been here and how had that been lifted onto those supports? Shinning up that skinny nearby tree was the only way to enquire of its contents now.
We headed out of the brush and was about to leave when I found this lying on the floor. It's a segment of some 16th-century story, but unlikely to be of the same age as 'Westwood Hall Cottage'.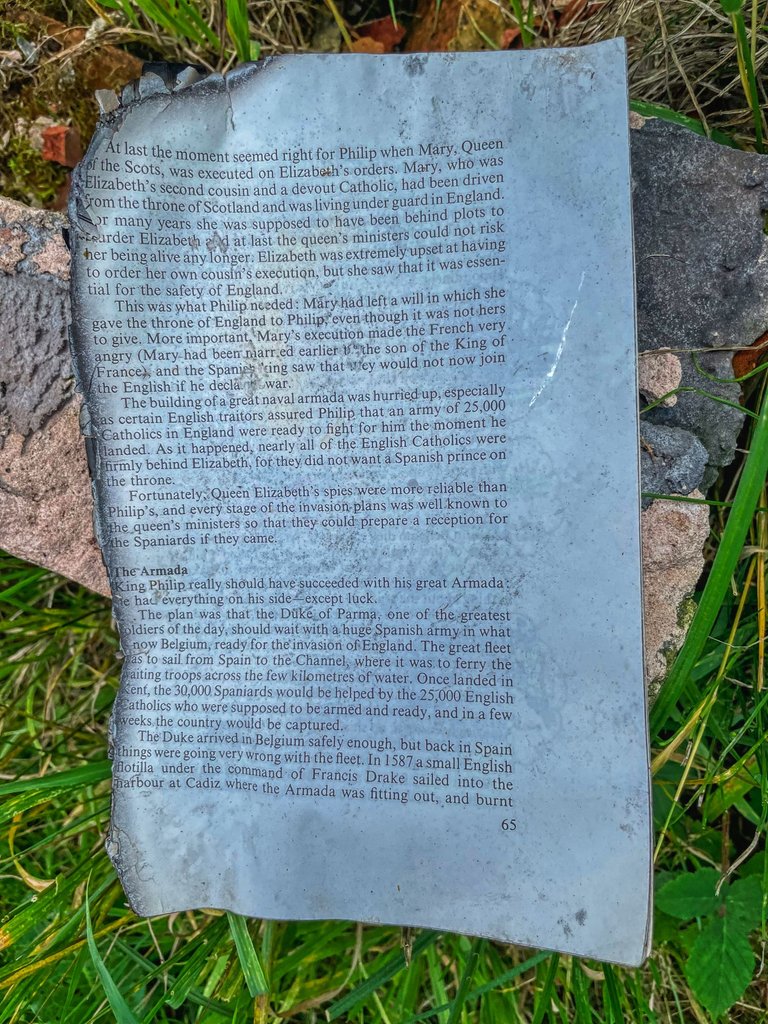 …'more like some recent edition bought from Oxfam for peanuts a few years ago and used to be stuffed in a corner before the burning'…

We left using a much easier access route thinking about our day so far.
...'Could we have a clean sweep of burnt-out wrecks?'...
It was 4 pm and this was the over-arching theme of the moment.

Do you like posting your Urbex content and photography for FREE on Facebook and YouTube? I like to get some form of reward for my work and every time I create I do just that. Take a look at The Urbex Community on HIVE.
If you want to keep creating for FREE then ignore what you are reading. If you want to be like me and gain something other than BUGGER ALL for your work then click here and learn about posting on the HIVE blockchain.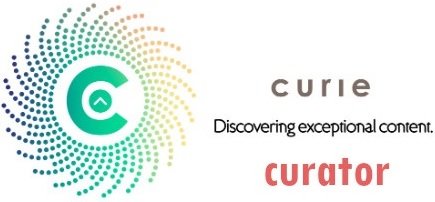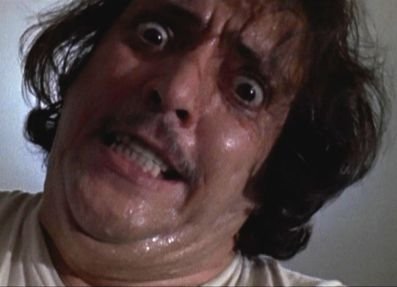 If you found this article so invigorating that you are now a positively googly-eyed, drooling lunatic with dripping saliva or even if you liked it just a bit, then please upvote, comment, rehive, engage me or all of these things.
---
---