Cry, walk and go on [Es - En]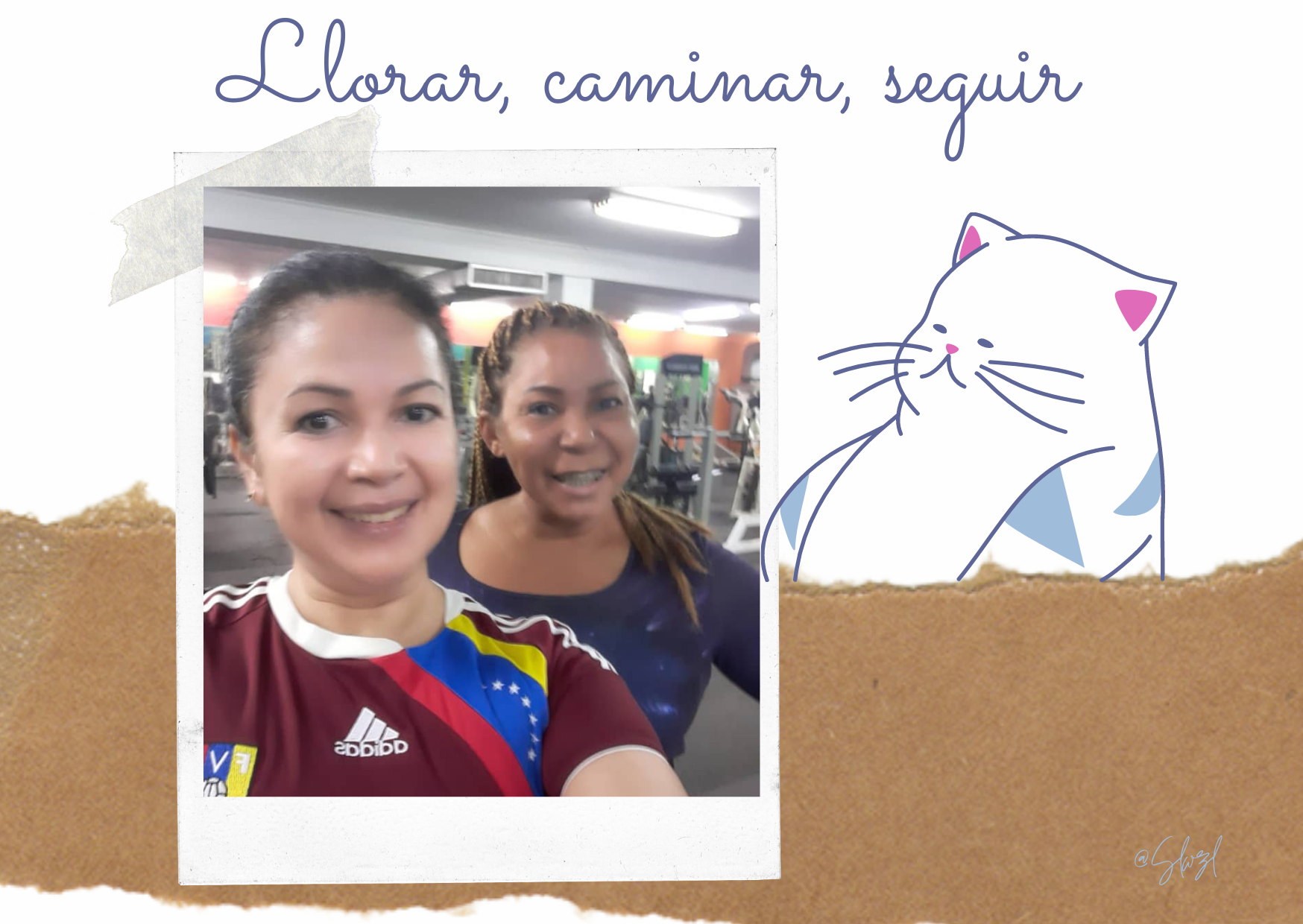 Habits must be reinforced frequently, because it is easier to let ourselves be carried away by comfort, do nothing and let everything pass. The results can be fatal, in our body and in our state of mind.
Personally, I am just waking up from an extended existential crisis at a physical and mental level, because the comfort of confinement, the lack of affection or interest in other things locked me in the basics, just knowing that we were well in family, health and some extra things.
What was the result? I am about ten kilos overweight, the body took over all the excess food and calories to burn. We don't realize this from one day to the next, but when we take a picture for example in a bathing suit we want to cry.
Los hábitos deben ser reforzados con frecuencia, porque es más fácil dejarnos llevar por la comodidad, no hacer nada y dejar todo pasar. Los resultados pueden ser fatales, en nuestro cuerpo y en nuestro estado de ánimo.
En lo personal, apenas voy despertando de una crisis existencial extendida a nivel físico y mental, porque la comodidad del confinamiento, la falta de cariño o de interés por otras cosas me encerró en lo básico, sólo saber que estábamos bien en familia, la salud y algunas cosas extras.
¿Cuál fue el resultado? Tengo como diez kilos de más, el cuerpo se apoderó de todo el exceso de alimentos y calorías por quemar. De esto no nos damos cuenta de un día para otro, pero cuando hacemos una fotografía por ejemplo en traje de baño queremos llorar.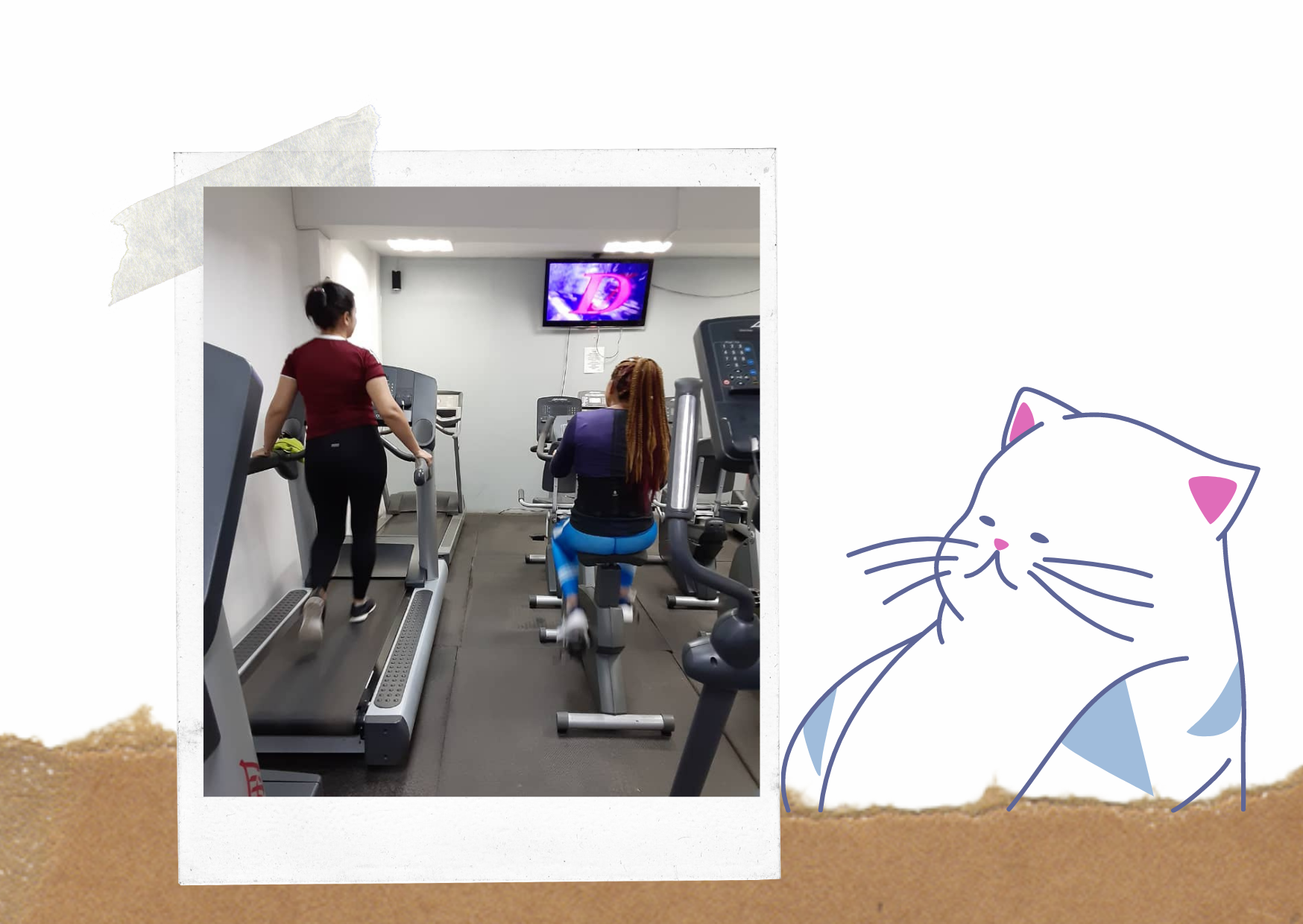 The above is even worse after the age of 40, one day you are fine, the next day you stop reading the fine print, one day you eat a hamburger and the next day you look like a nice chubby girl with a friendly face.
Until one day you feel "alone" with the pounds of company, and you know you don't look the same, but you edit your profile pictures to show only your cute little face, inside you cry.
Sometimes you even feel sorry for other people to even see you around, because most of the time people make remarks about how you look. It's sad, but it causes pain.
All that happened to me, but I was aware that I had to do something, my legs were already hurting, I felt like I was numb and even had cramping problems that can be traced to poor circulation.
Lo anterior es incluso peor después de los 40 años, un día estás bien, al siguiente dejas de leer las letras pequeñas, un día te comes una hamburguesa y al día siguiente pareces una gordita amable con cara simpática.
Hasta que un día te sientes "sola" con los kilos de compañía, y sabes que no te ves igual, pero editas las fotos del perfil para que sólo se vea tu carita linda, por dentro lloras.
Incluso a veces te da pena hasta que otras personas te vuelvan a ver por allí, porque la mayoría de las veces las persona te hacen observaciones de cómo te ves. Es triste, pero causa dolor.
A mí me pasó todo eso, pero yo tenía conciencia de que debía hacer algo, ya me dolían las piernas, me sentía como entumecida y hasta problemas de calambres que se resumen a una mala circulación.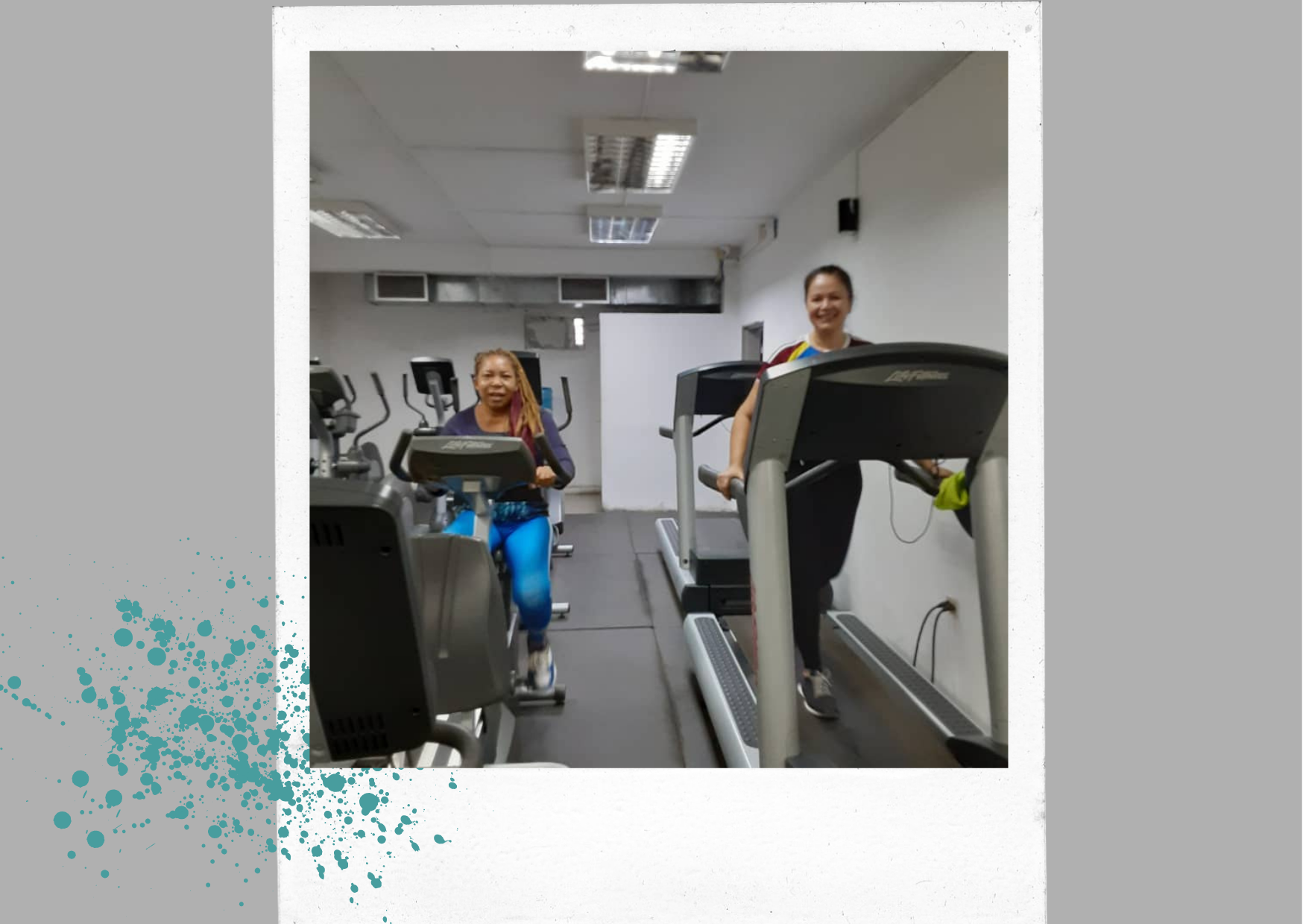 I started stretching at home, yoga is a valuable tool, but it's a little slower and consistency. So I needed more... I looked in the mirror, I no longer recognized myself.
One day two weeks ago, when I was saying goodbye to my daughter who was going to school and the transportation came to pick her up, I saw that my neighbor was looking very cute dressed in gym clothes, I didn't hesitate to ask her.
I thank her for taking the time to come over and explain to me what she was doing, with a smile on her face.
She is older than me, she has an inspiring personality, all youthful and active, she simply told me: get ready, let's get you started today; I laughed, but I didn't hesitate.
Comencé a realizar estiramientos en casa, el yoga es una valiosa herramienta, pero es algo más lento y de constancia. Así que necesitaba más… me miré al espejo, ya no me reconocía.
Un día hace ya dos semanas, despidiendo a mi hija que asiste al colegio y la llegó a buscar el transporte, veo que mi vecina iba de lo más linda vestida con ropa de gimnasio, no dudé en preguntarle.
Le agradezco que se tomó el tiempo para acercarse a explicarme lo que hacía, con una sonrisa además.
Ella que es mayor que yo, tiene una personalidad de esas que inspiran, toda juvenil y activa, pues me dijo simplemente: alístate, vamos para que comiences hoy; pues yo me reí, pero no lo dudé.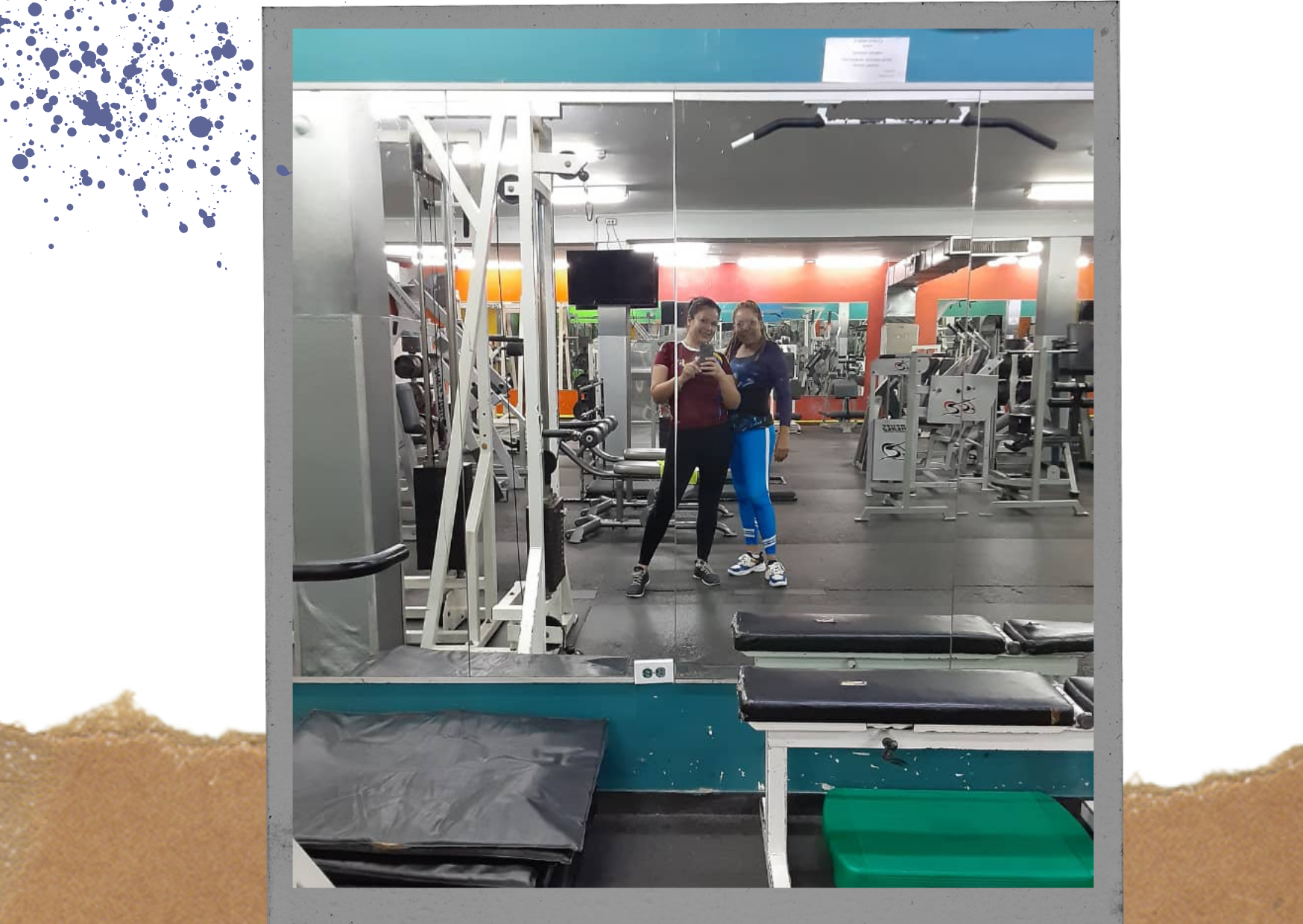 Two weeks have passed, I dared to take these pictures that I share today, but obviously do not represent a before and after, to see them, I'm still sad, almost depressed because my figure is chubby. But I have started to feel a little better physically.
I climb the stairs without dying in the daily effort, walk when I arrive for 15 minutes, walk when I leave for 20 minutes and some exercises to familiarize myself have been in these days as a routine.
Dos semanas han pasado, me atreví a tomar estas fotografías que comparto hoy, pero que obviamente no representan un antes y un después, al verlas, sigo triste, casi deprimida porque mi figura es de gordita. Pero me he comenzado a sentir un poco mejor en lo físico.
Subo las escaleras sin morir en el esfuerzo diario, caminata al llegar por 15 minutos, caminata al irme por 20 minutos y algunos ejercicios para ir familiarizándome han estado en estos días como rutina.

Now I need a personalized training, because of course, my goal is to lower at least the pending, but I want to cry a little more, it has hurt me all over.
I have yet to go down this road, it was once my routine when I was younger, but then I kept making excuses, buts, until now it is something important that I have to do.
Maybe writing it today will help me to make a commitment to myself, a commitment to be better. If from here someone can identify with you, I leave a hug of encouragement, because for me it is necessary today.
Ahora necesito un entrenamiento personalizado, porque claro, mi meta es bajar al menos lo pendiente, pero ¡Ay¡ quiero llorar un poco más, me ha dolido todo.
Me falta recorrer este camino, alguna vez era mi rutina cuando estuve más joven, pero luego fui colocando excusas, peros, hasta que ya es algo importante que debo hacer.
Quizá escribirlo hoy me ayude un poco a comprometerme conmigo, un compromiso a estar mejor. Si desde acá puede alguien sentirte identificado, pues dejo un abrazo de aliento, porque para mí es necesario hoy.

Imágenes propias. Fotografías tomadas con un móvil Samsung Galaxy A10e. Modeló: SM-A-102U. Software versión: 1.1. Versión de Android: 9. Cámara: 9.0.06.43. Editadas para los mensajes usando la aplicación de diseños Canva. Translated with www.DeepL.com/Translator (free version)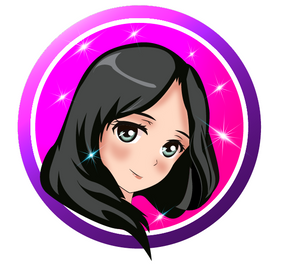 Dibujo @Slwzl regalo de:

---
---