Adding a little twist to spicy up my senator kaftan to make it looks deferent from the usual senator kaftan people have been making.
Hello 🙋‍♂️good afternoon my beautiful friend on this platform, welcome once again to my blog @smilestitches, how are you guys going? Hope you're all fine ? Am not doing bad either and my afternoon is going well I thank God for life. It's always a pleasure and a thing of joy having to posting my daily sewing processes here for all to learn and explore with am always very happy guys and I love you all.
This afternoon I'll like to share with you guys, an outfit I finished making last night, actually I knew it's was late tho, but most times I prefer working late at night than in the afternoons cause in the afternoons like this lots of things to feed the eyes on and I easily get distracted from what I was sewing most times my friends do come to check on me, we gist and lots more so many things drives my attention away from my sewing and most times that makes me stay long on a particular cloth but if it was in the nights where nobody is there to gist with me😂 no friends, nothing to feed the eyes with to get distracted just me and my machine i get to do my work very fast and snappy just like last night actually I started this outfit yesterday afternoon so I did most of the technical things then and the less and simple ones I left them to do in the night. So this is my just concluded outfit a long sleeve "senator kaftan".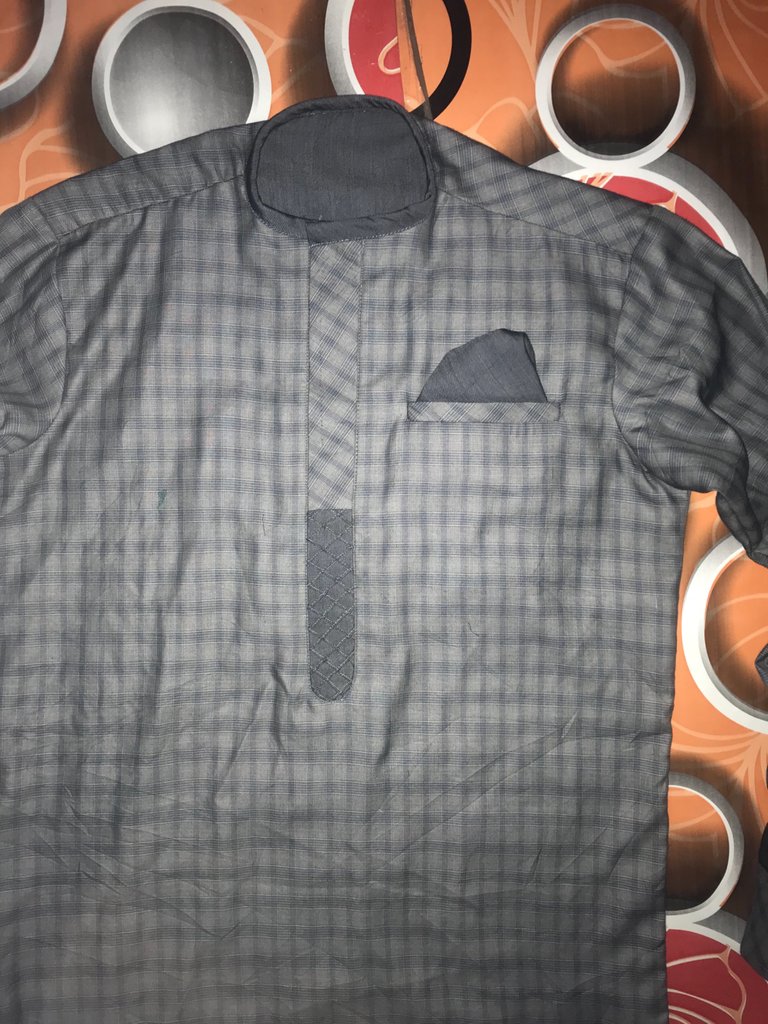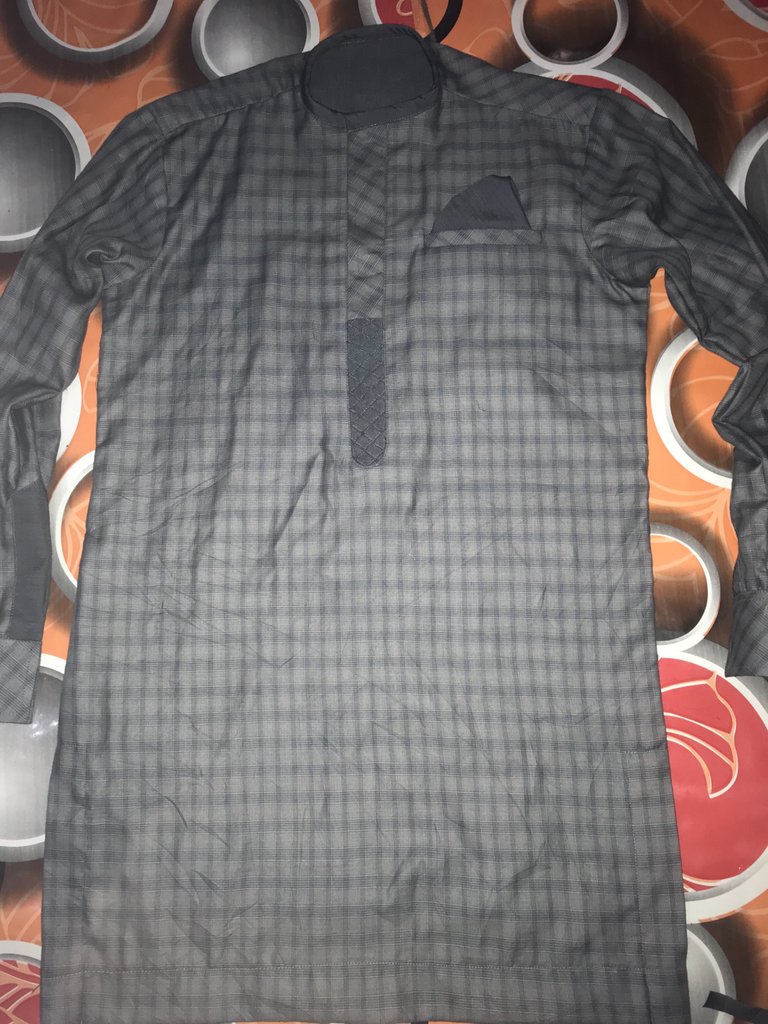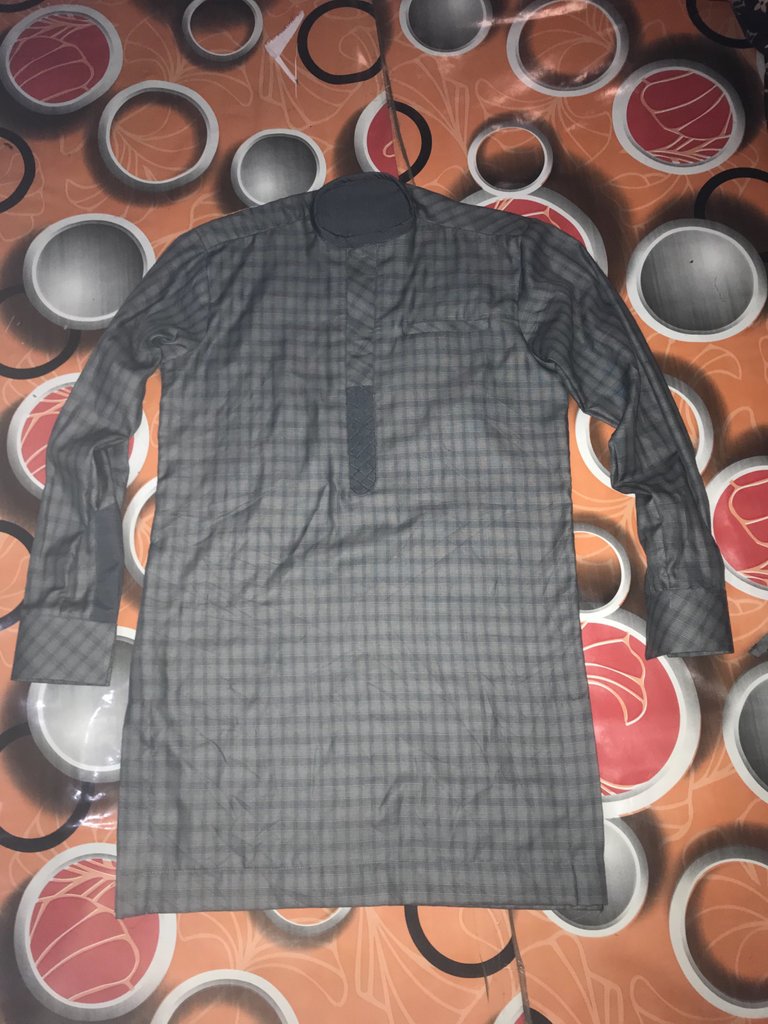 So guys stay positive and keep your fingers crossed 🤞🏽 cause you're in for yet another interest adventure just seat tight, fasten your seat belt and enjoy the ride🚗 .
Items I used:
My material (stripped)
Tissue gum
Paper gum
Collar gum
Matching thread
Sewing processes,
First step:
As usual after my cutting,
I ironed out a straight line at the middle of the front so any design I'll be doing will follow the line and it will be straight and attractive. So I'll be doing an inner flap and inner pocket at the front of this kaftan. Like I said after my ironing I scratched out the size of the flap I want and the style I want after the scratching I lay a piece on the front and I sewed it and turn it to the back and the shape I wanted came out and I prepared my flap using the back view of the cloth to combine it, I cut out 4inch size and 11inch length of my paper-gum and gummed it in a slant form on the front part of the material after that i bend it into two to give me 2inch then I took the remaining material cut size of 6inch, length of 12inch and I cut my tissue-gum same size as the little pieces was and I gummed it on the front side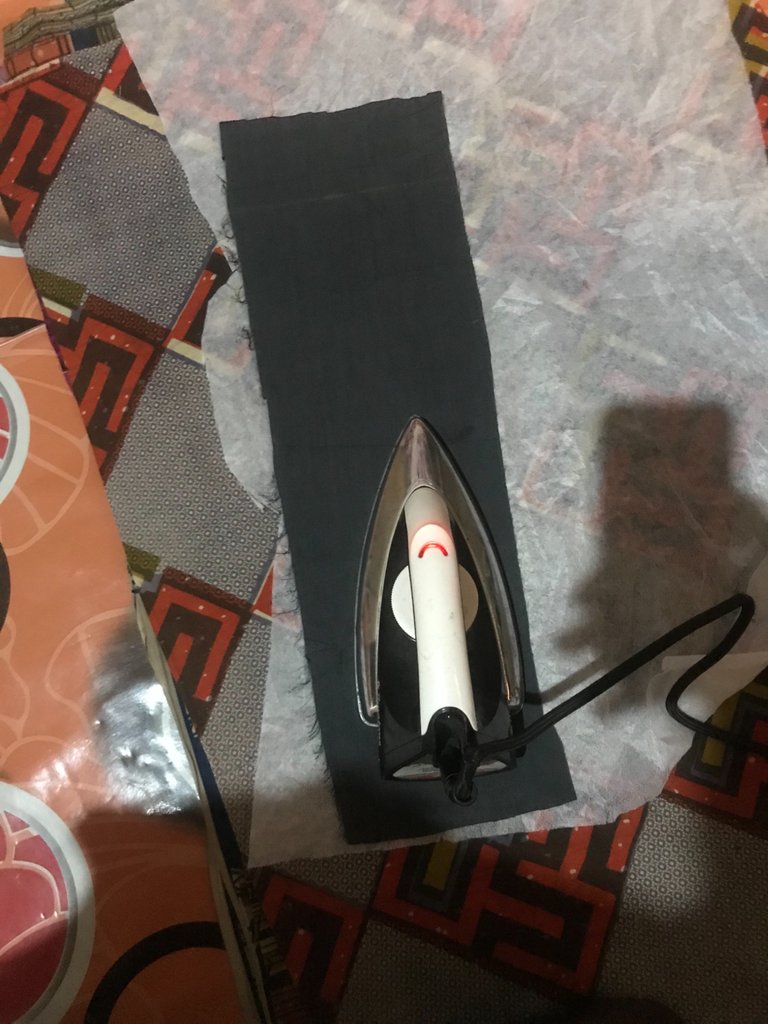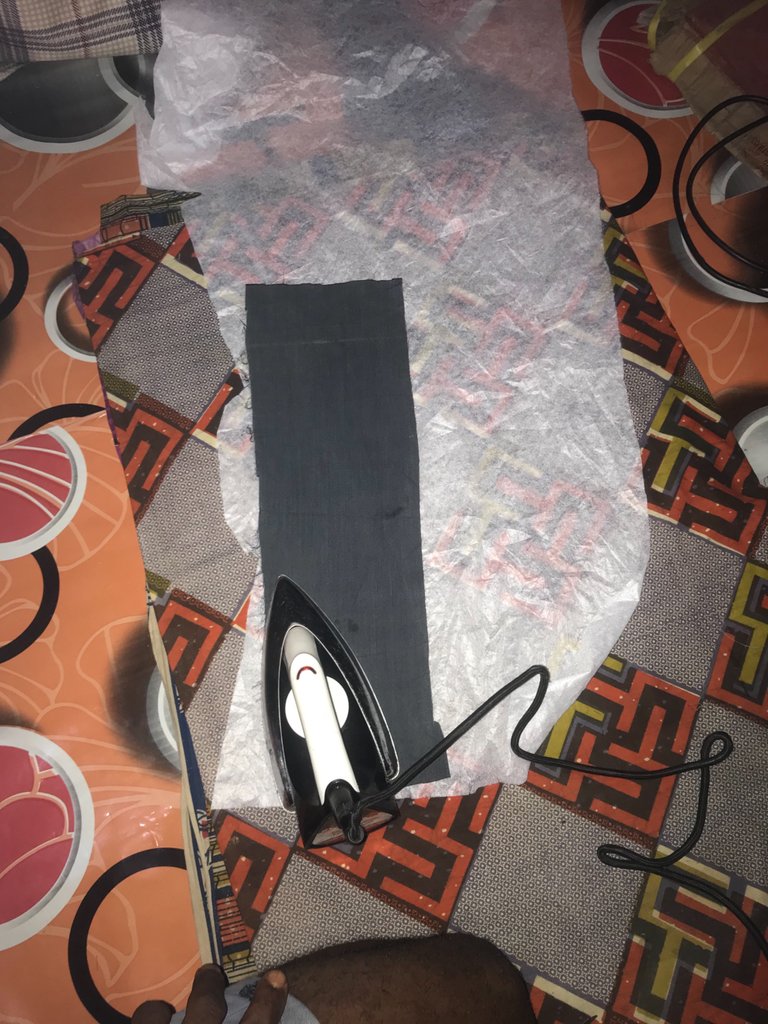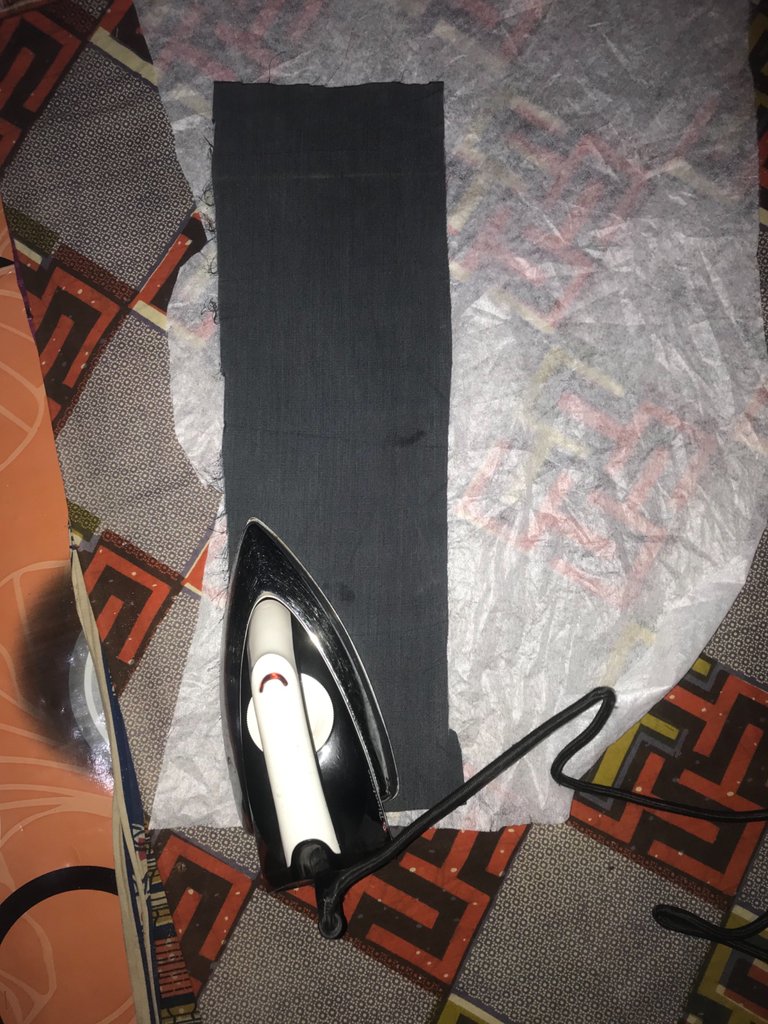 cause I wanted sewing on the back side so I gummed it at the front to make it a little bit strong for me to sew and and when am done sewing it will help make the sewing neat and relaxed so I sewed it in a slanting form,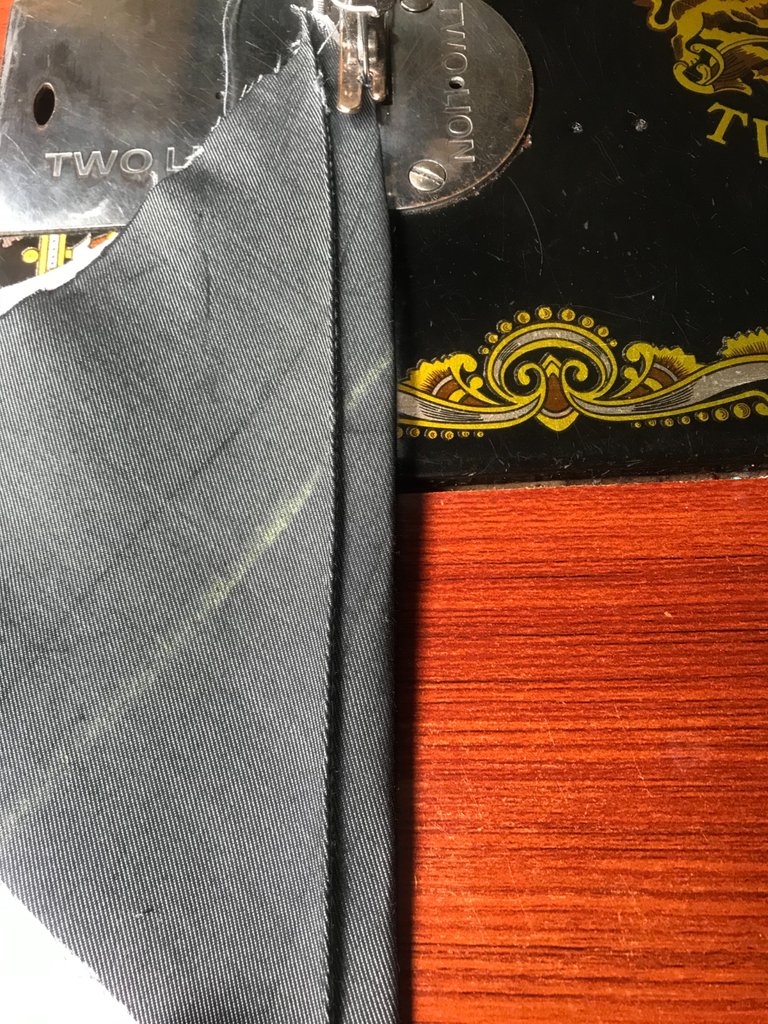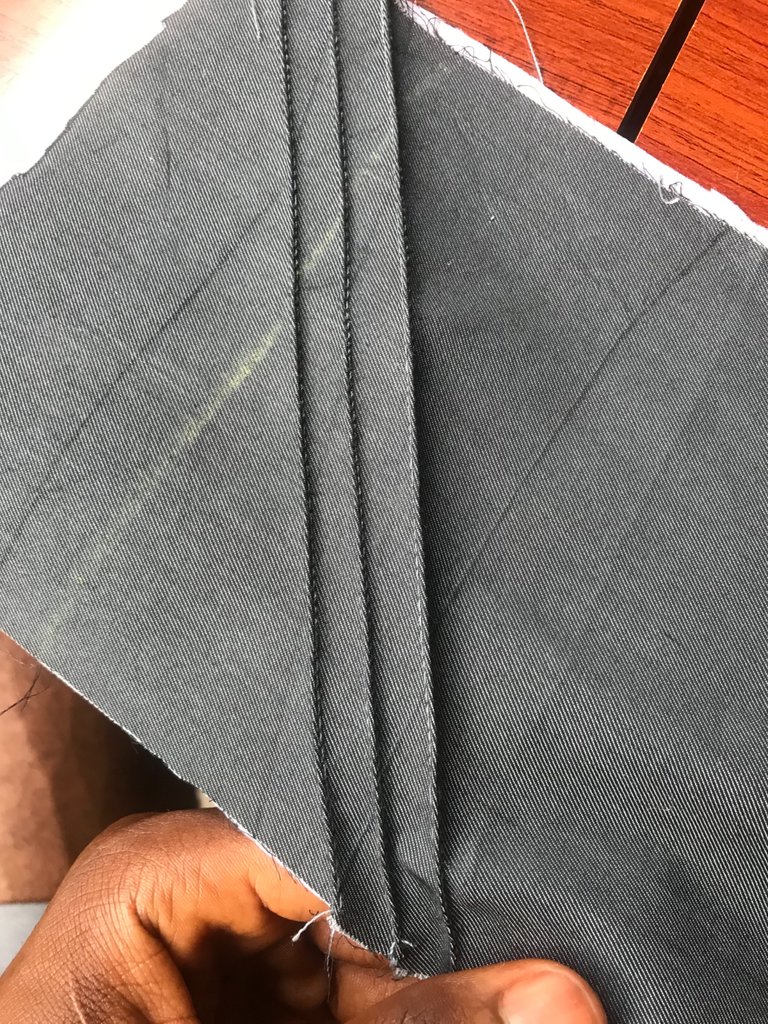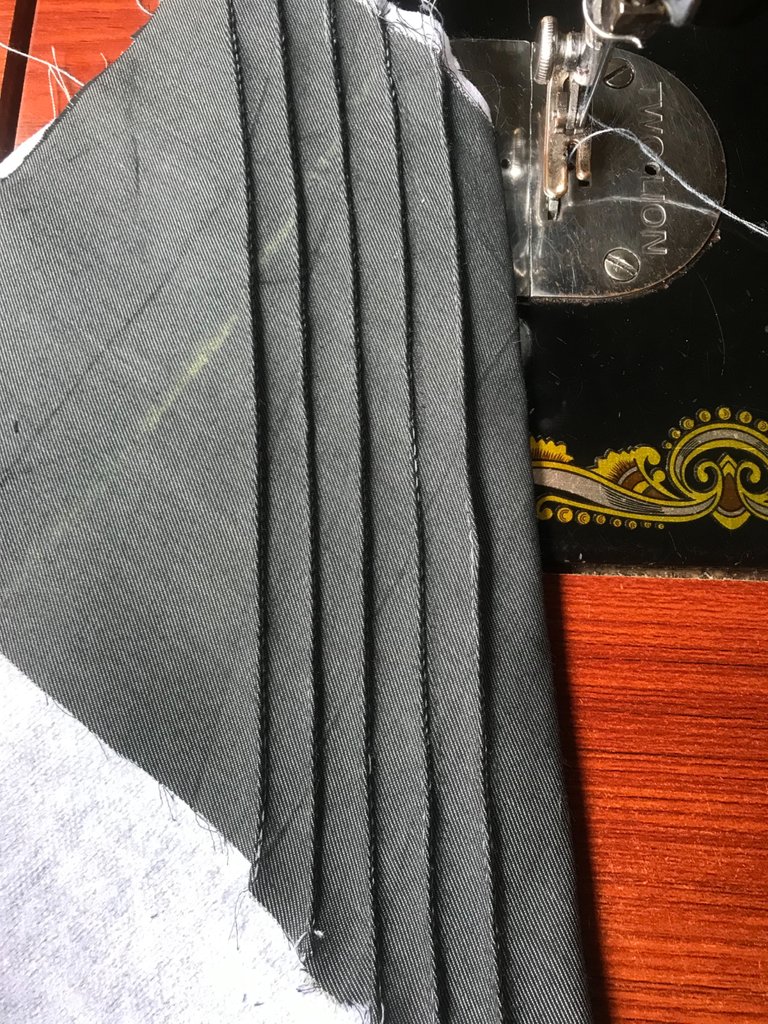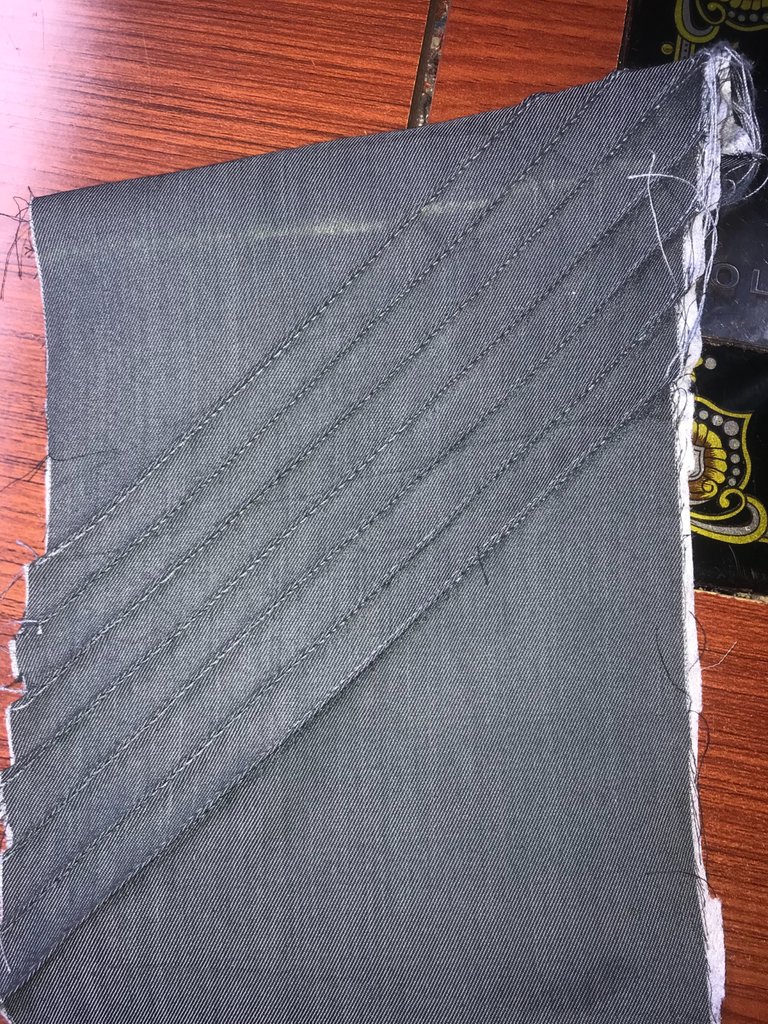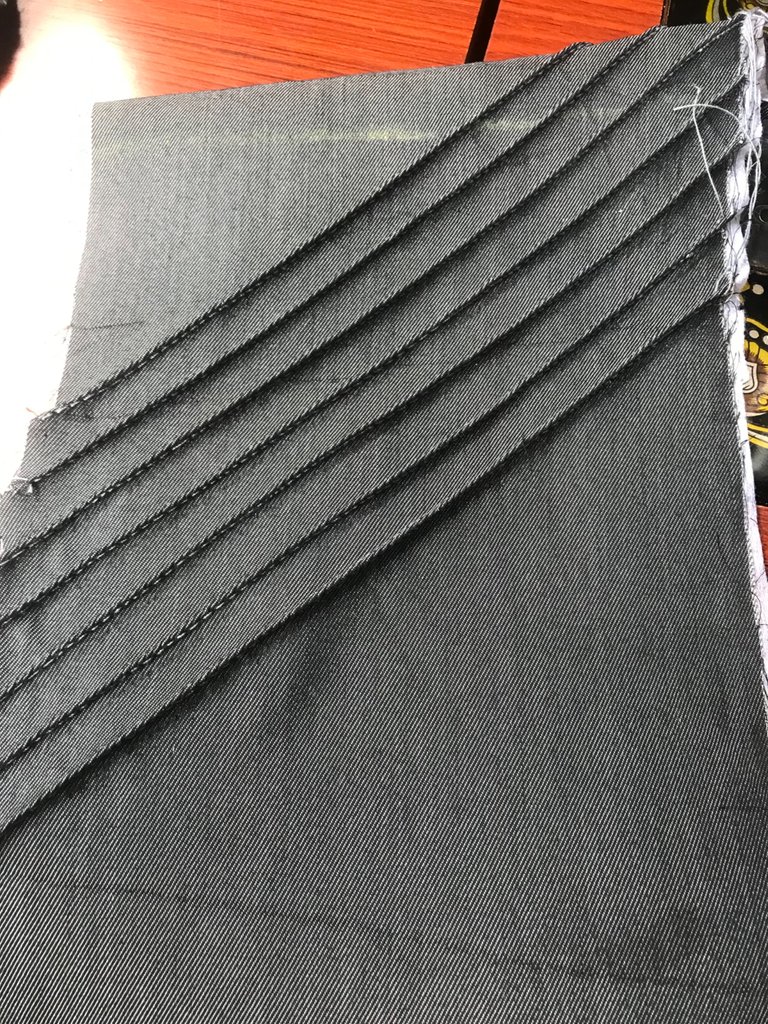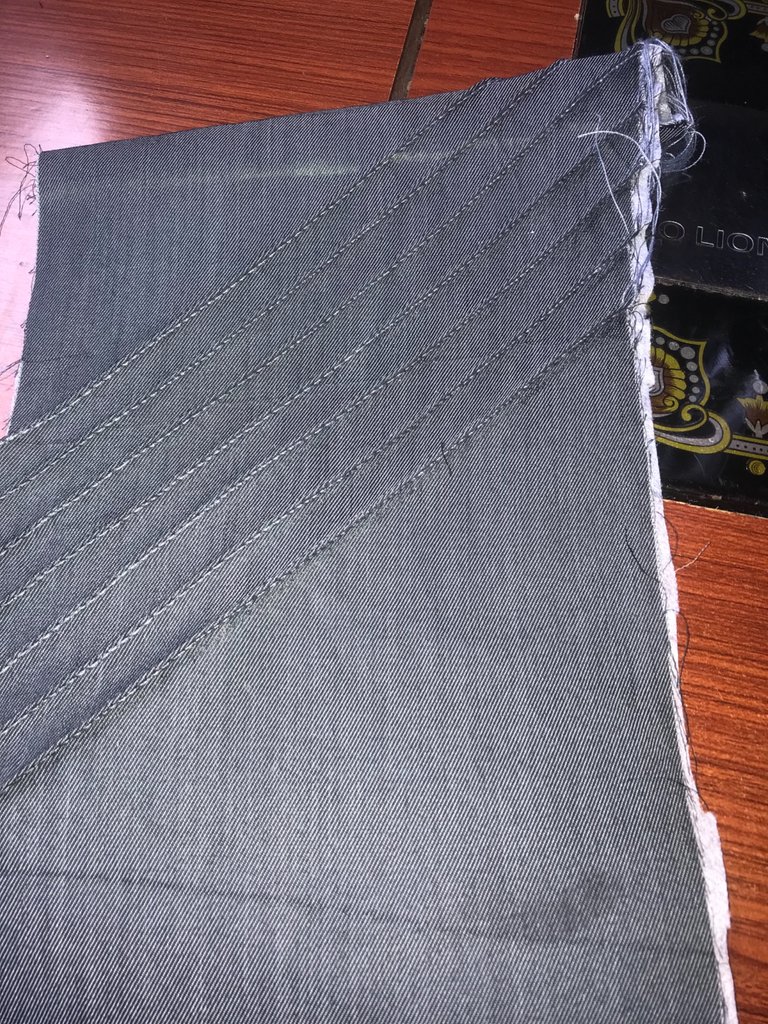 actually my main propose of doing it like that 👆🏼👆🏼👆🏼was to give it an outstanding look when am done so I sewed it gradually giving a spacing of half-inches till the end. After slanting to that side and I switched sides and I slanted it to the other side so my design can come out perfectly well and here's what I got so neat and beautiful.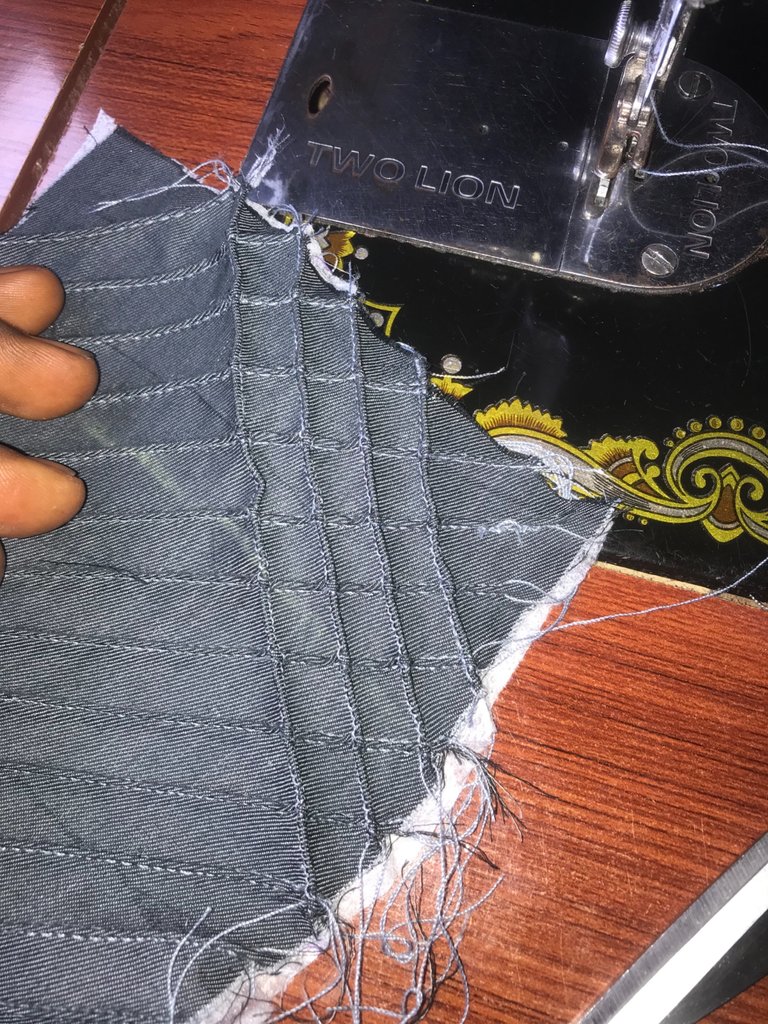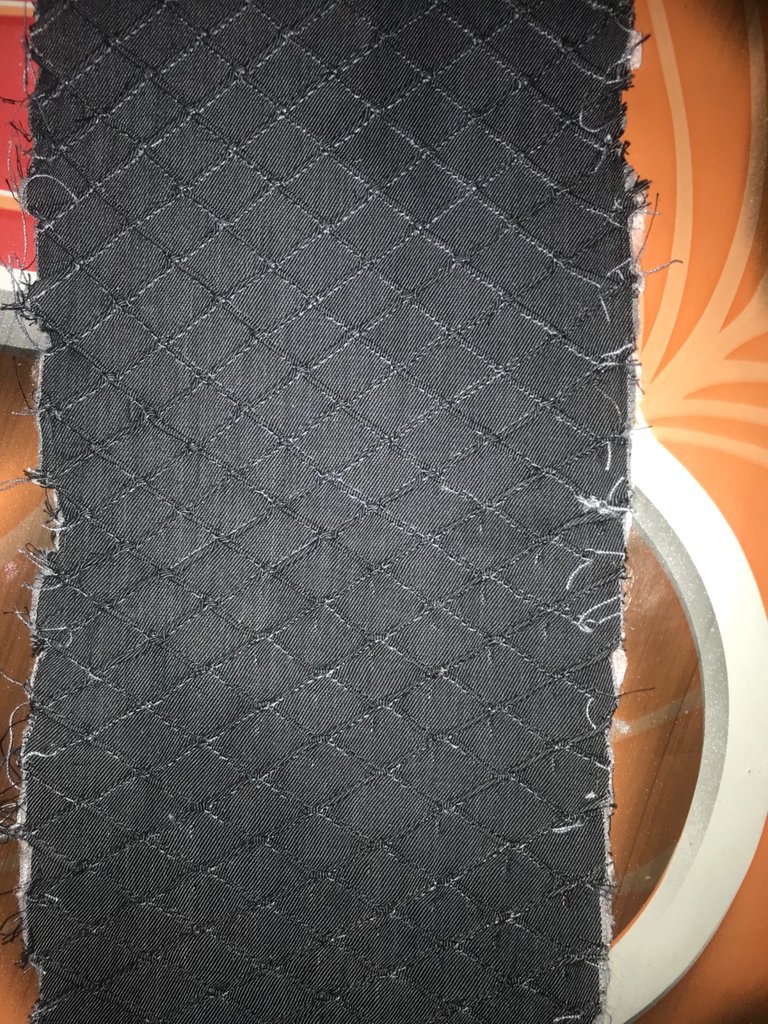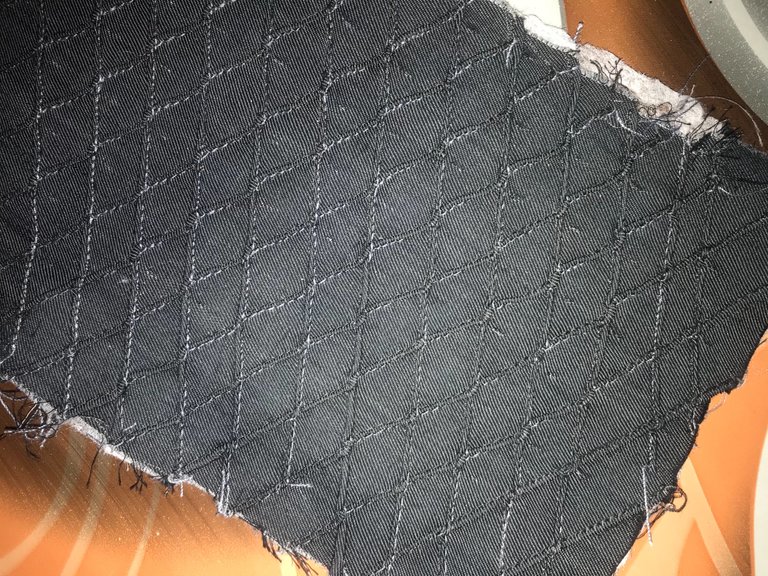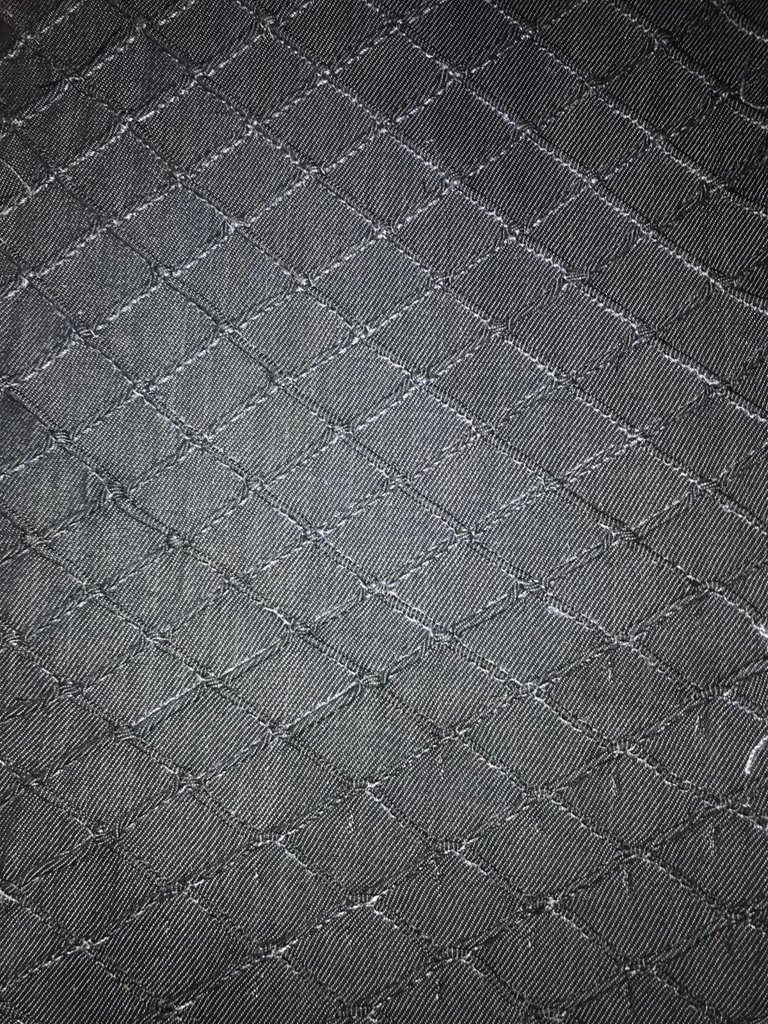 Next step;
After I was done slanting it, I then joined it with that other one I gummed and keep I joined this one at the down part to make it 15inches length for the flap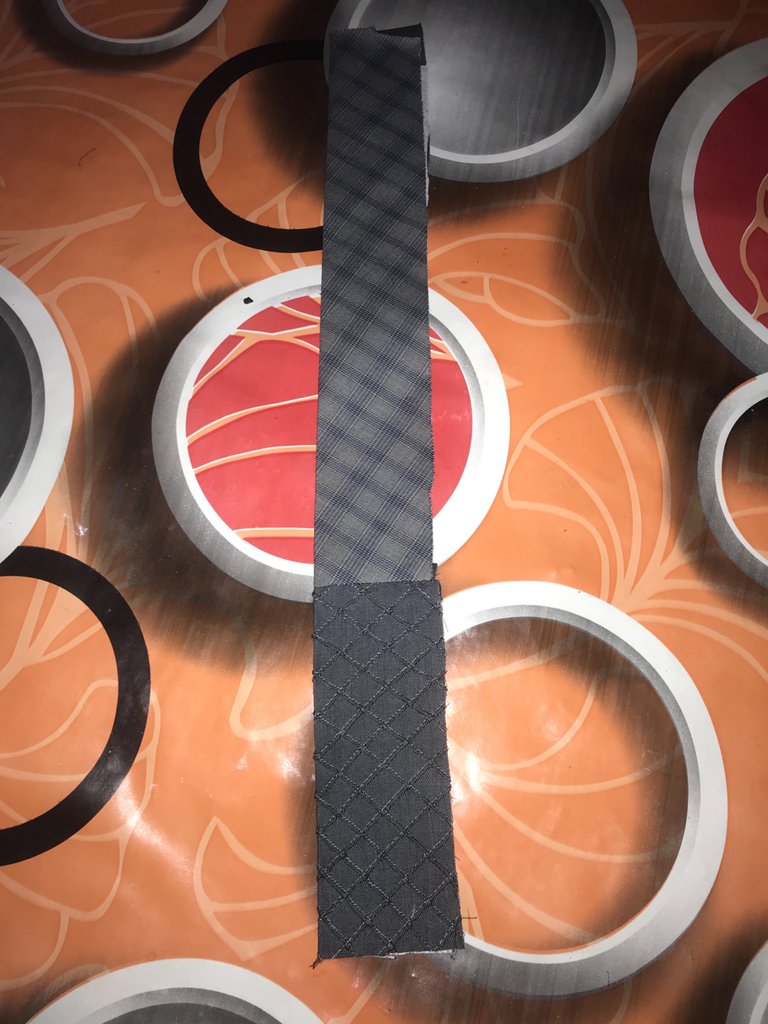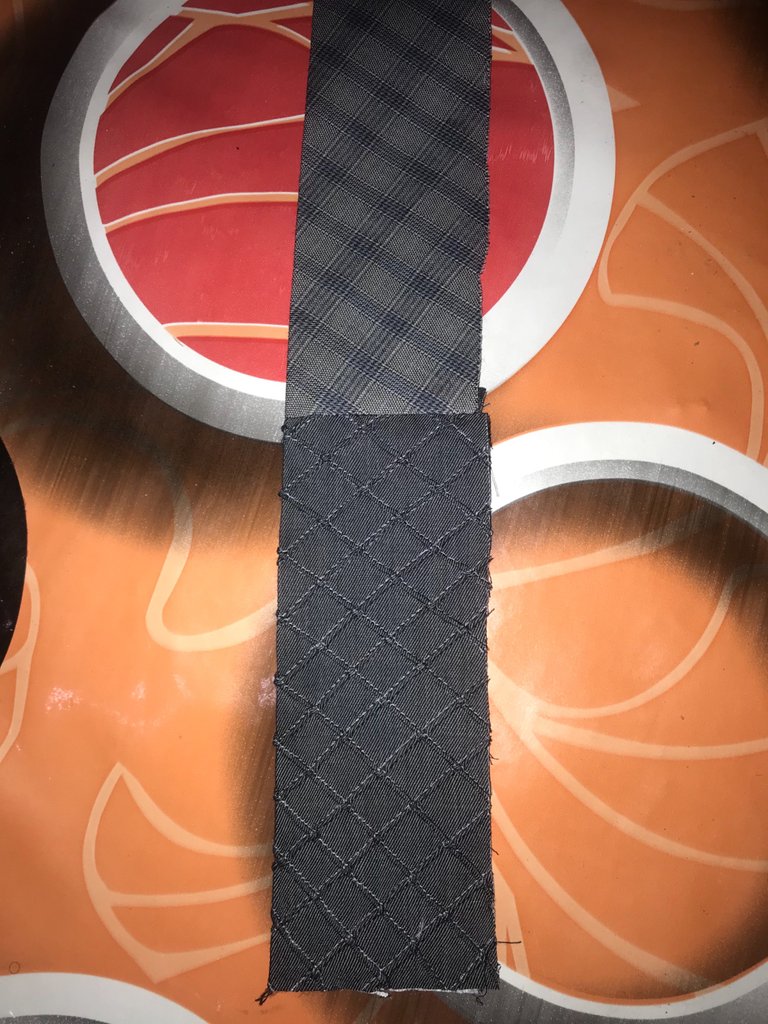 I fixed it to the spacing in I kept in front for it.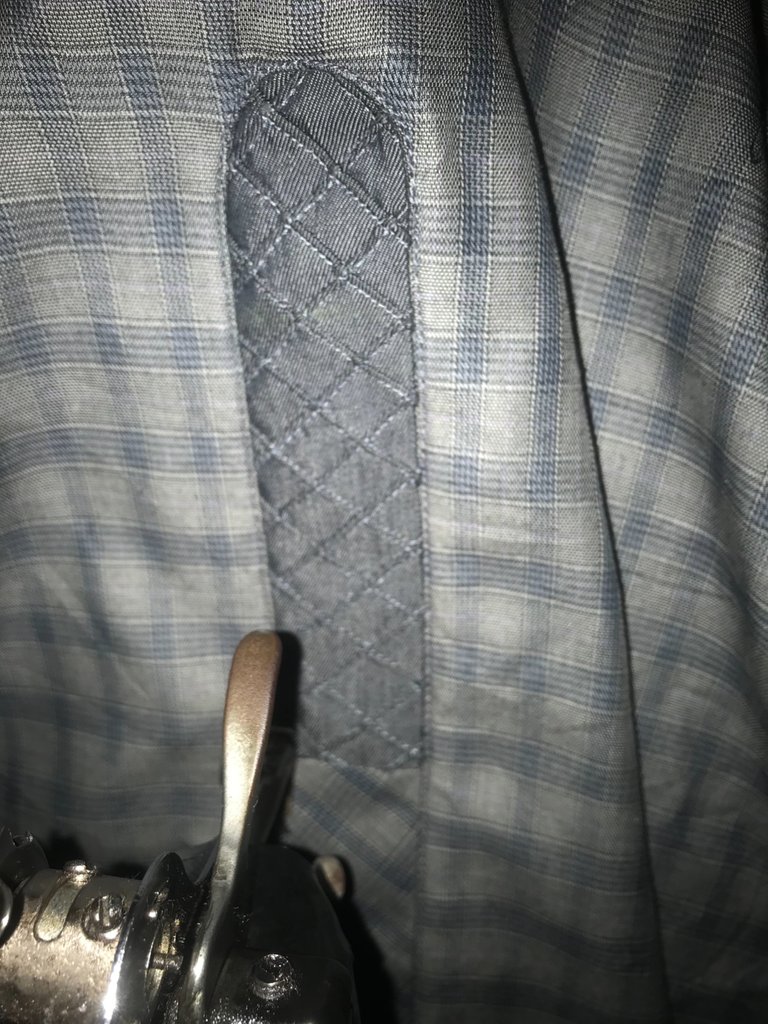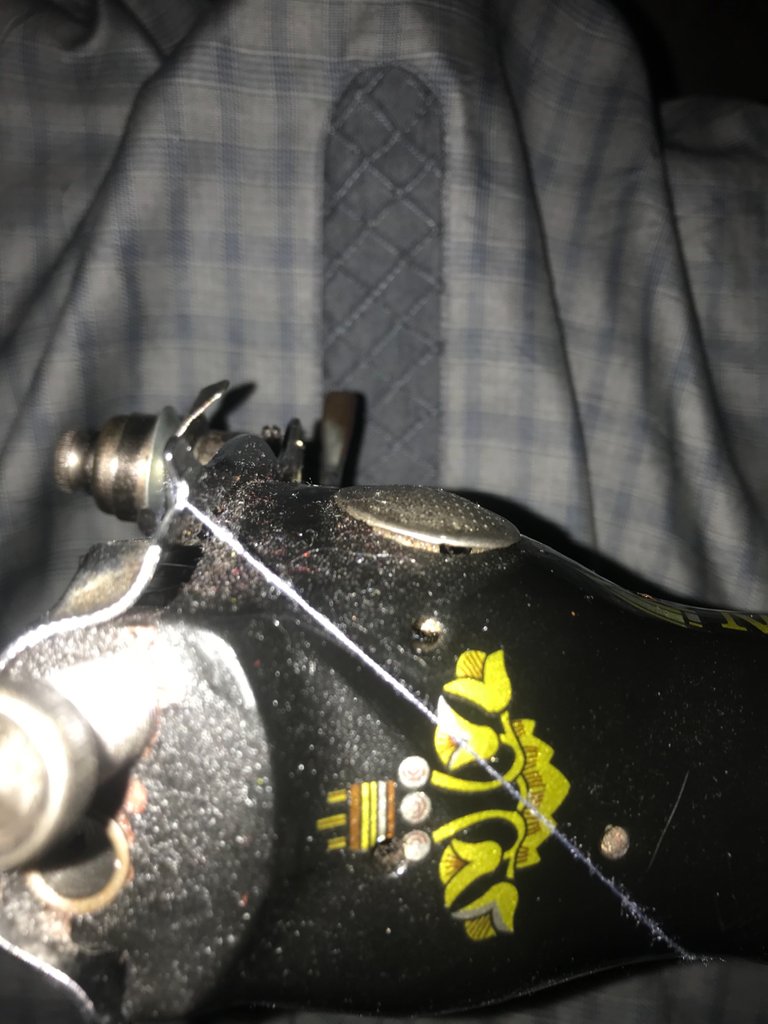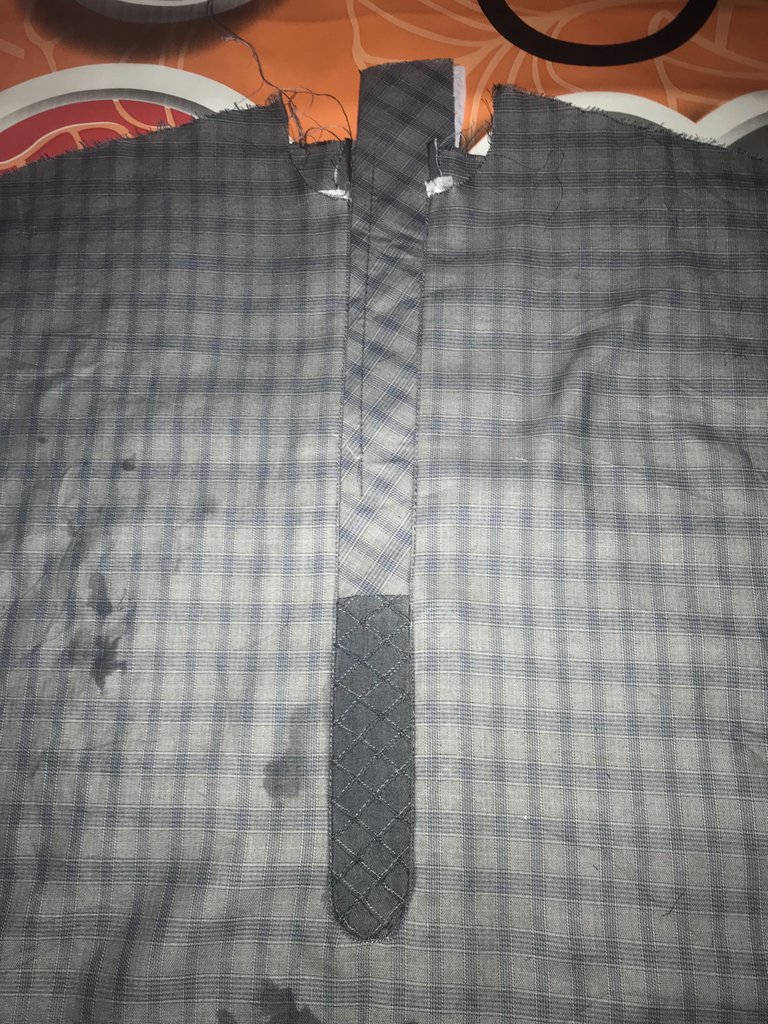 Next step;
I moved to the side pocket, I cut 7inches size and 2inches length of the paper gum and I gummed it on a little pieces of the material I cut it in pair so after coming I placed one on top and the other one down facing it other and I sew and form a trouser back pocket on the front of the cloth.
Next step;
I joined the shoulders and trimmed it and I inserted the sleeves and I joined the body size to my client body size which is 43, I bend the down part and sewed it and I also cut of 3inches length and 9.5inches size of the collar gum and I made the band with it and I instead it on them on the down part of the sleeves.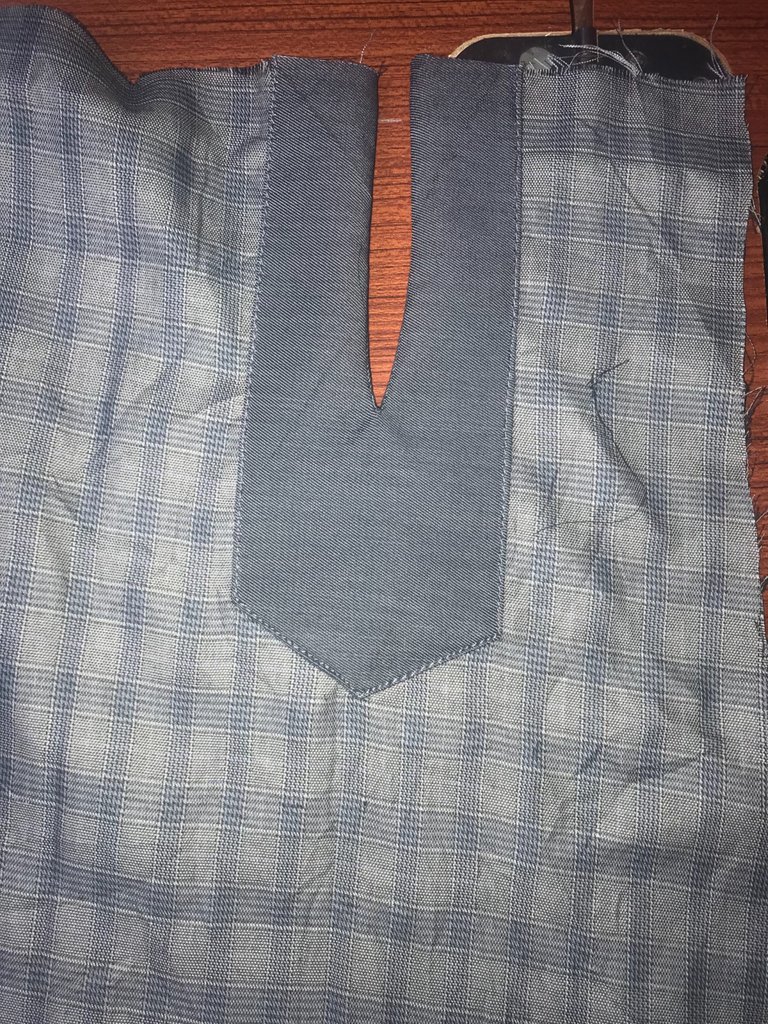 Finally;
I bend and ironed out the back side of the material and I cut of 3inches after I had bend it ooo and I sewed it to the neck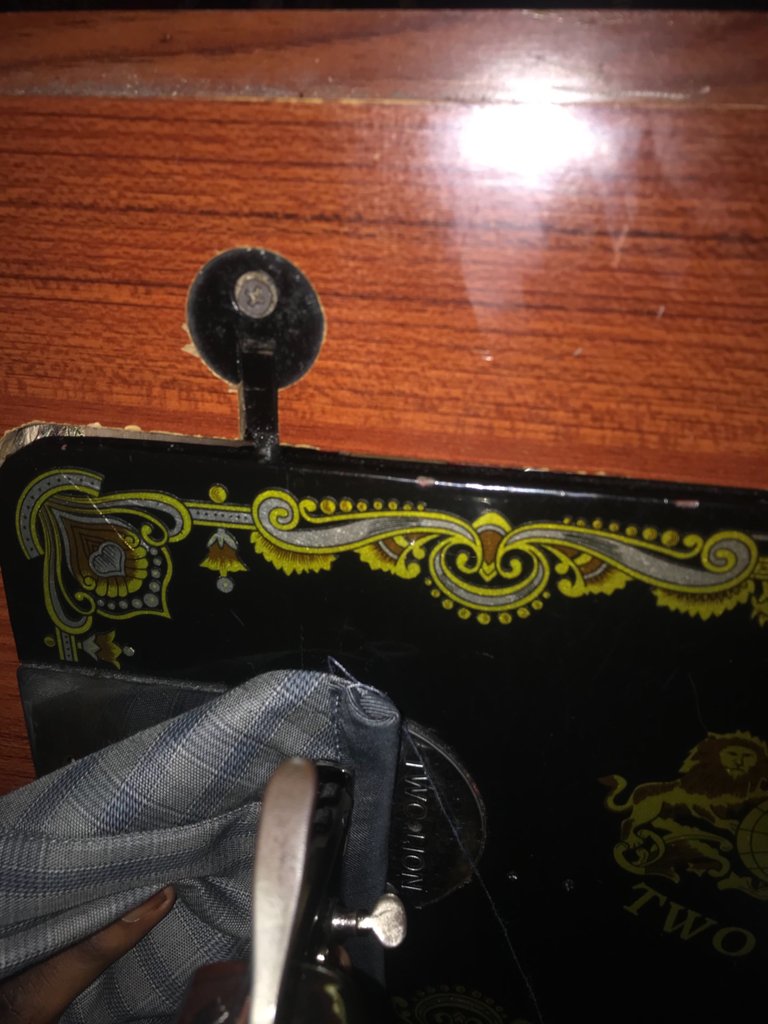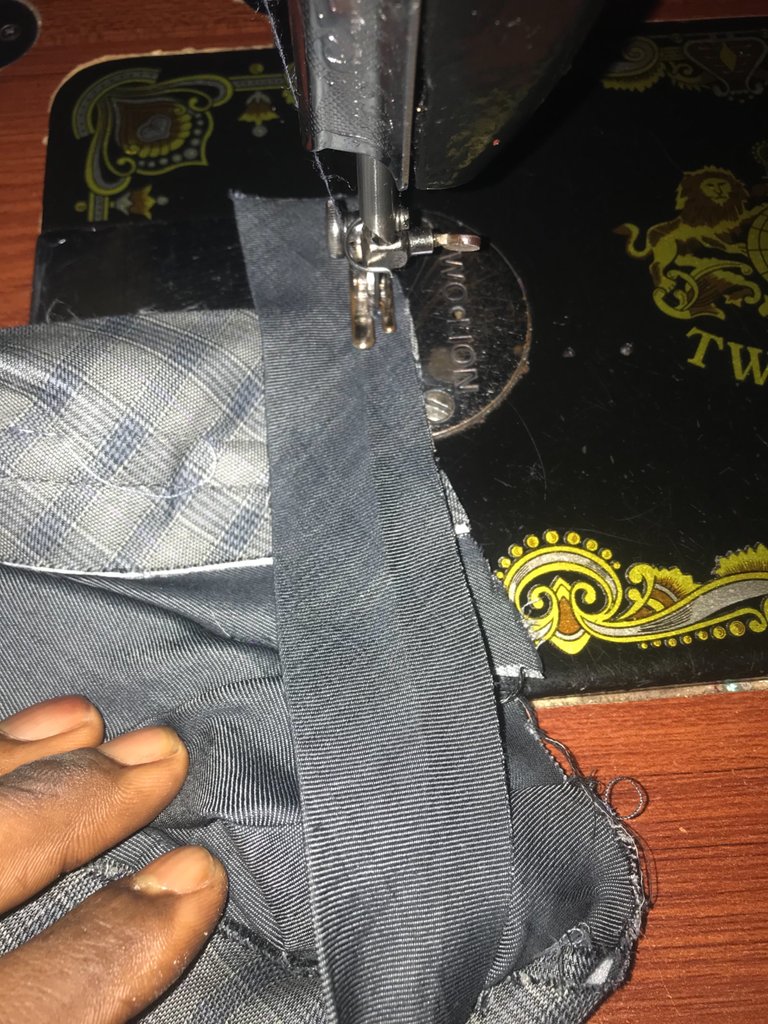 my outfit was ready!!!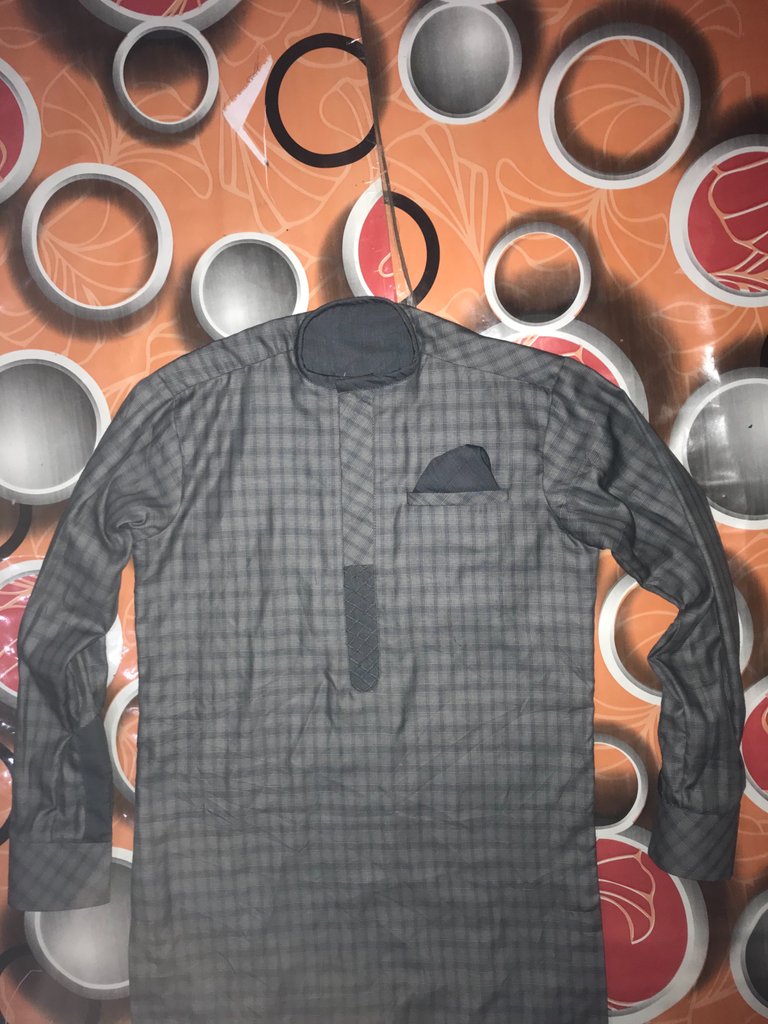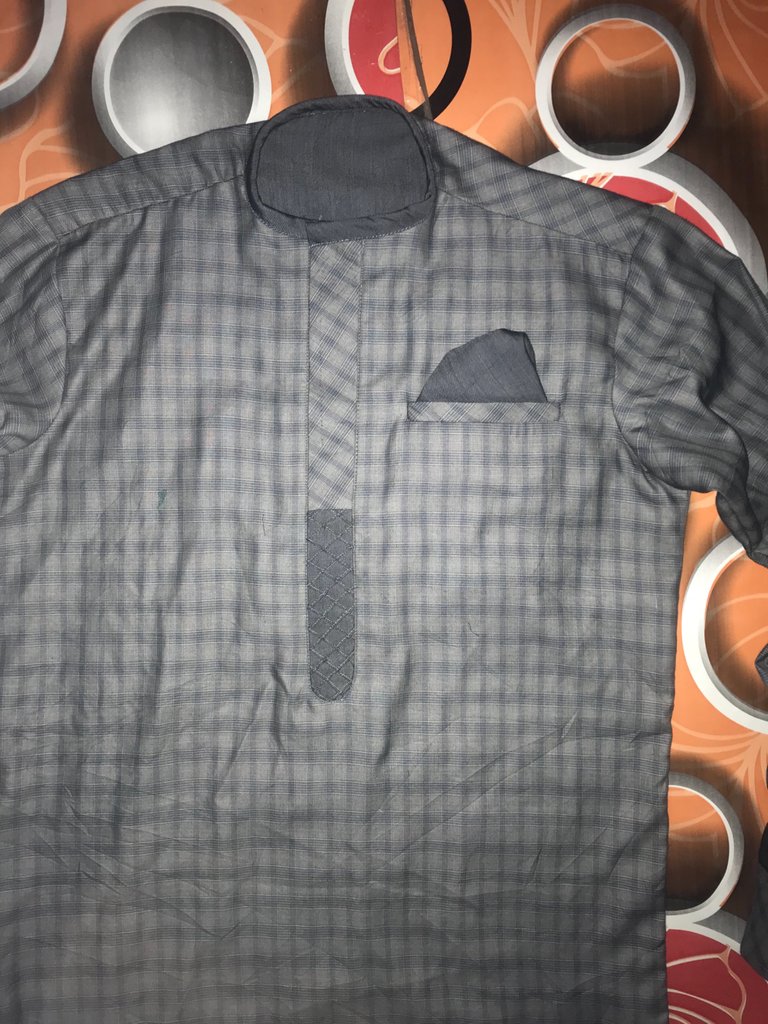 Thanks friends for reading through, do have a wonderful day and a successful week!!!! All shades and colors of love from me to you guys!!💝 ❤️ 💜💞💙💚 🧡💛🤎❣️🤍🖤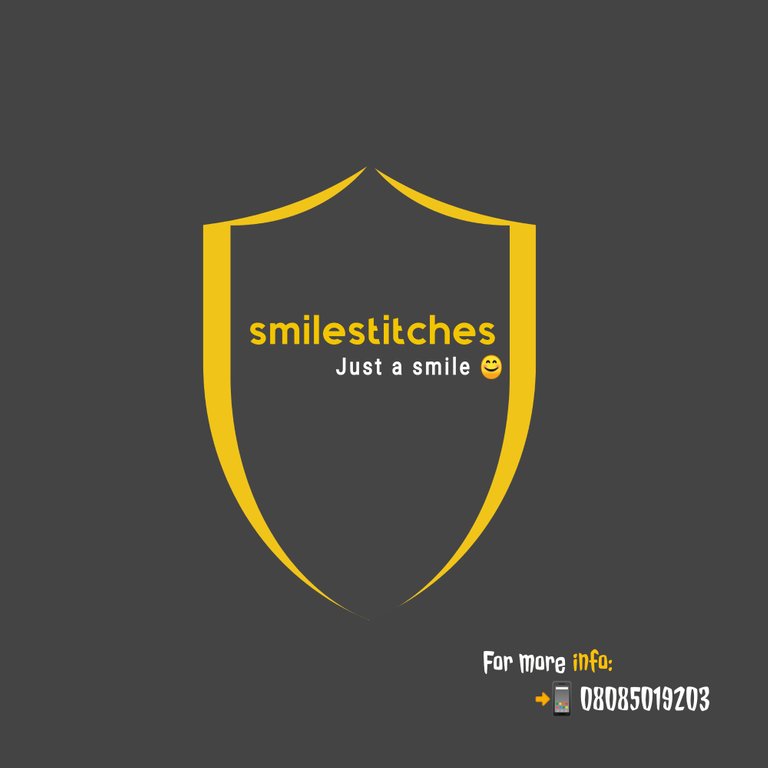 ---
---