My customized outfit, I made and wore to church yesterday @smilestitches
Hello guys, good morning to you all, hope everyone is doing great, am fine too. Guys it's another needleworksmondqy for creativities and am so super excited to be here with you guy this creative Monday morning and am here with this my superb outfit I wore to church yesterday, I actually create this concept myself, I was just looking for what to wear to church yesterday so I decided to create this style and wear to church 😂 😂 and it was really beautiful, lots of eyes on me I was so uncomfortable cause people were just over looking at me,actually as a fashion designer I just love wowing 🤩 everyone each time I step out and it gives me joy to be the center of attention all the time it was really exciting for me so guys, am here this morning to share with you all how I got this amazing outfit made for myself.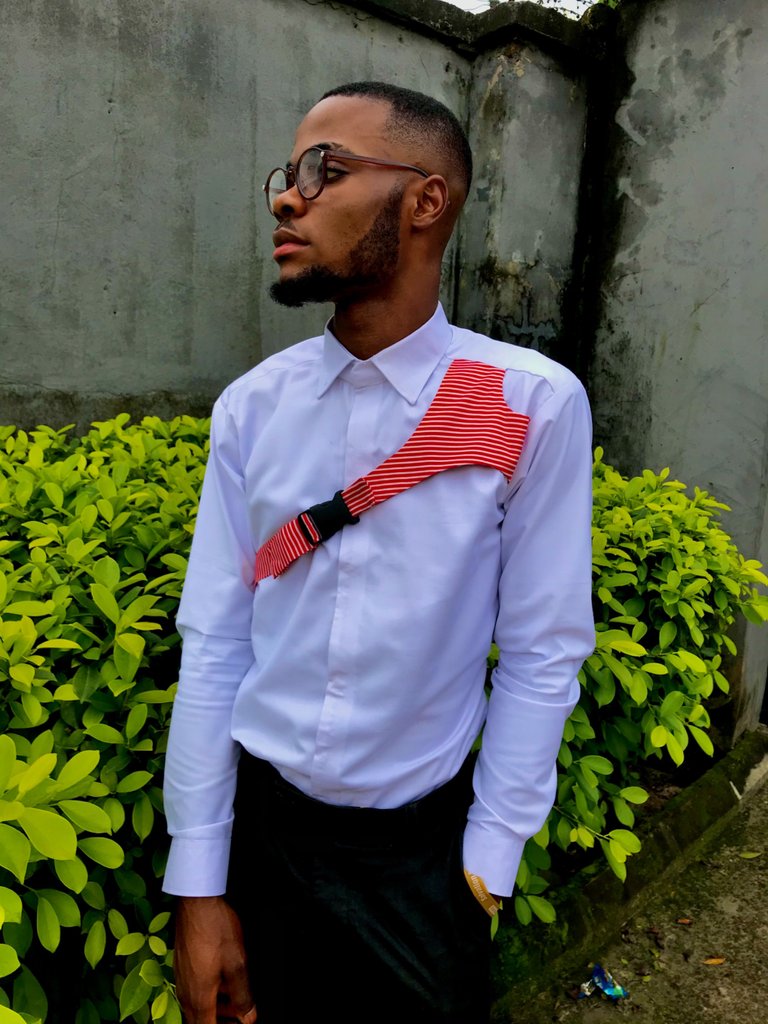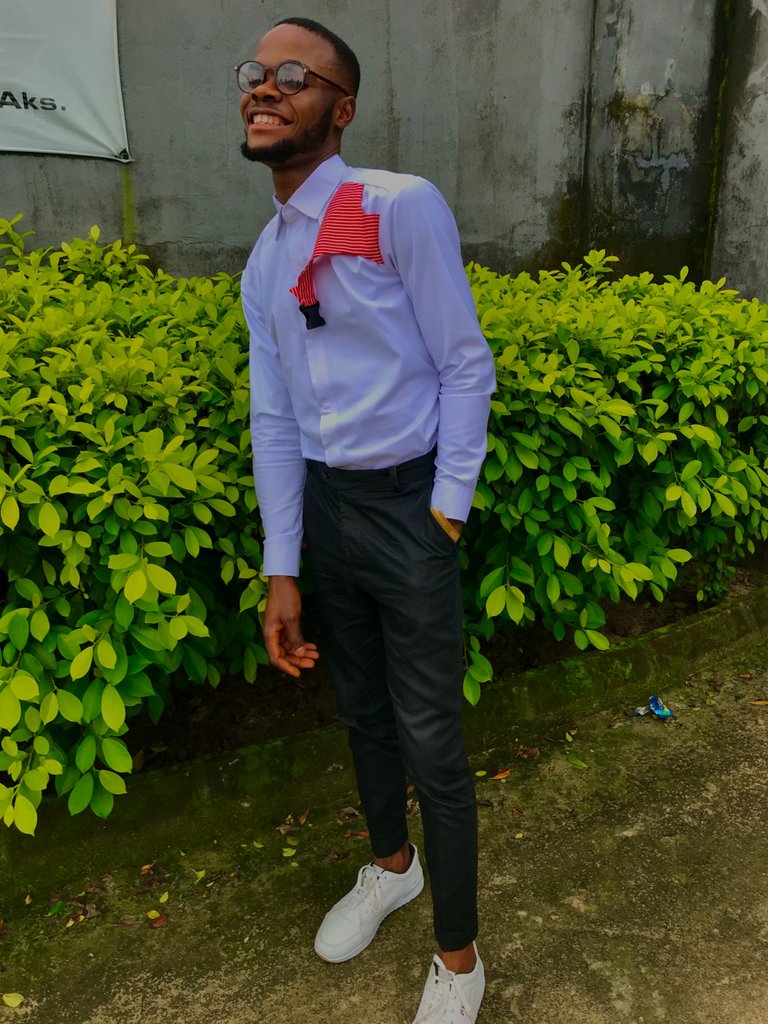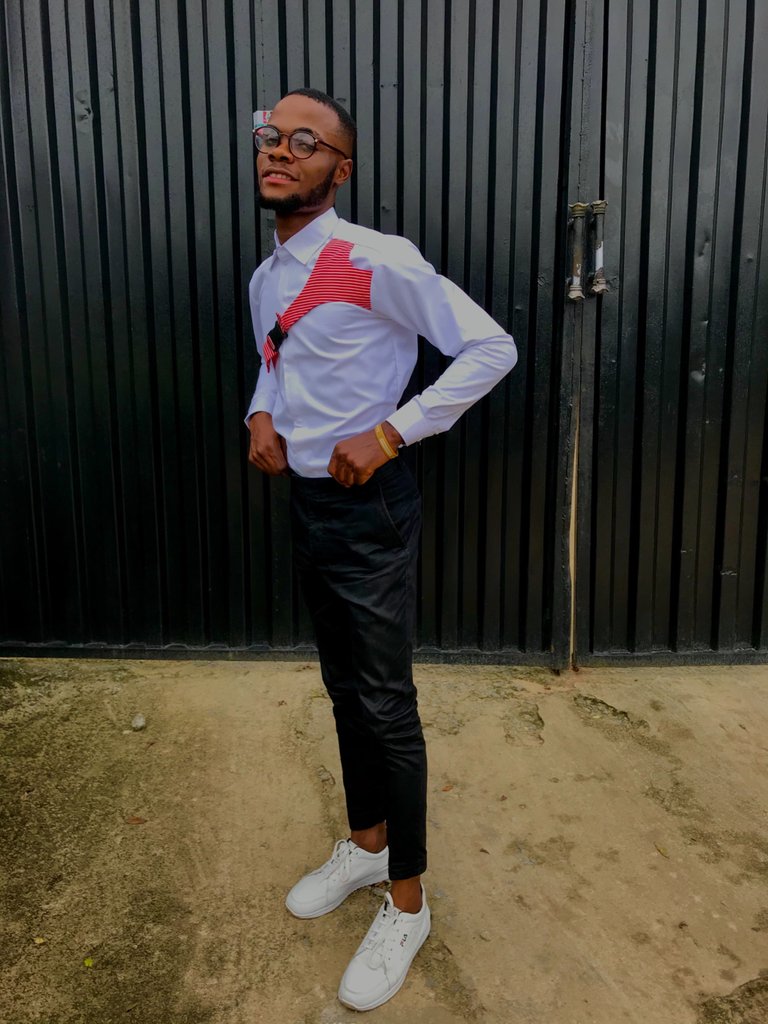 Items I used:
* Plain white shirt material
* A mixed striped material for the combination
* Collar gum
* Fastener
* Tissue gum
* White thread 🧵
* A schoolbag robber peck (black)
In picture these were the full items I used to complete my outfit.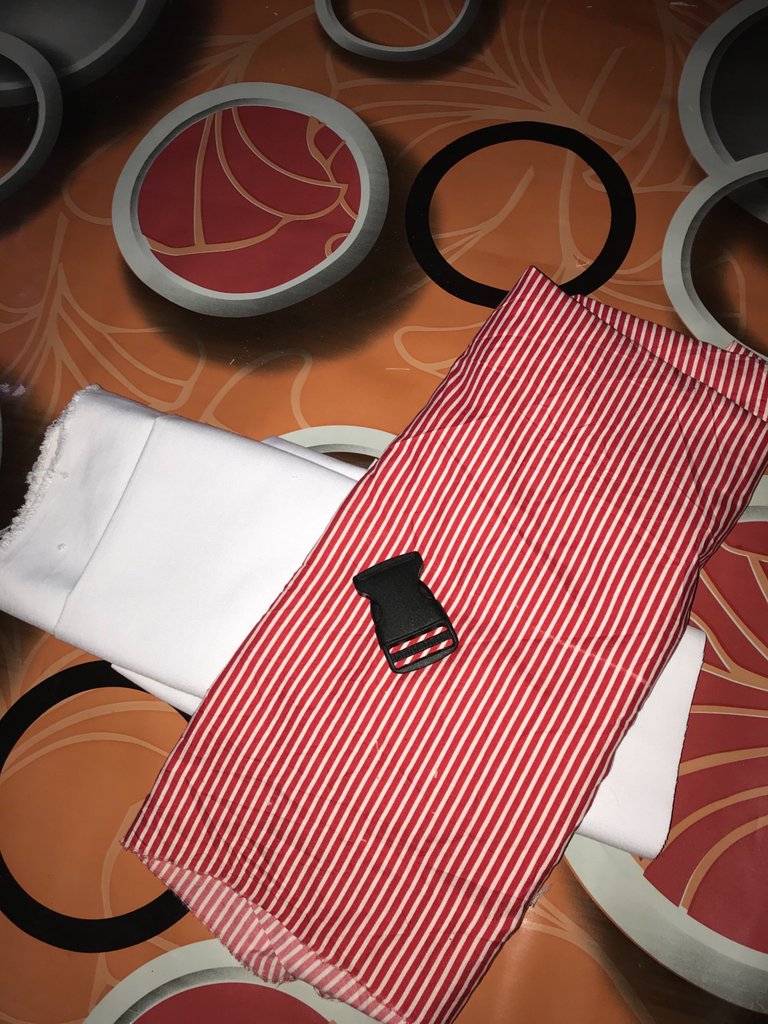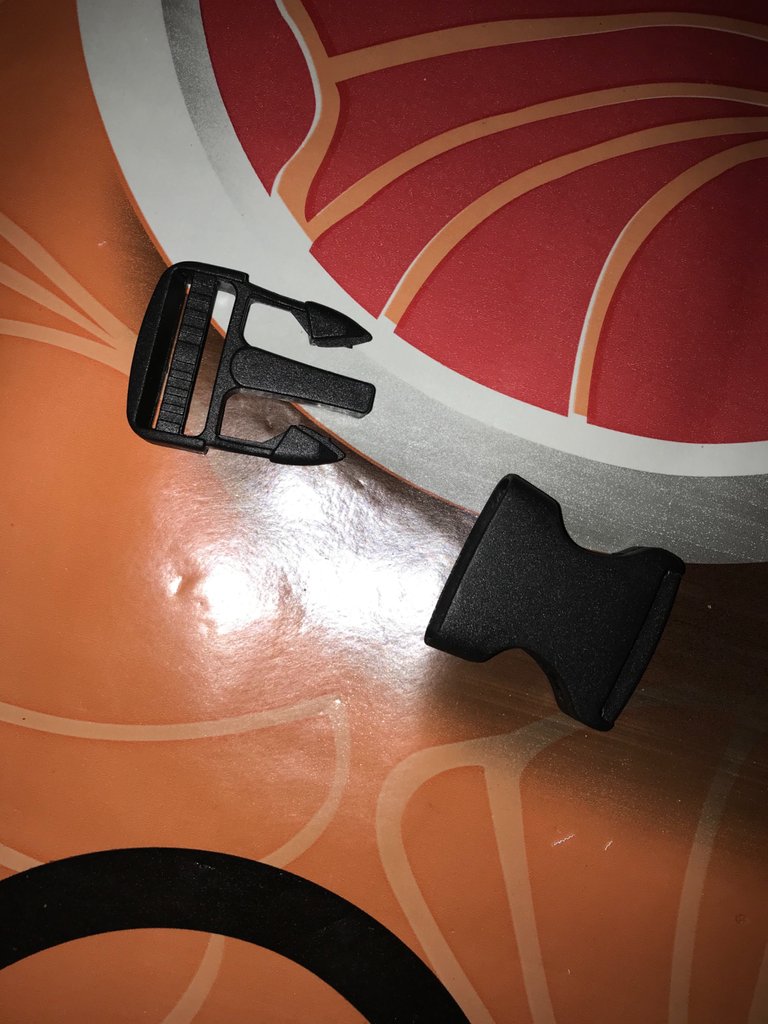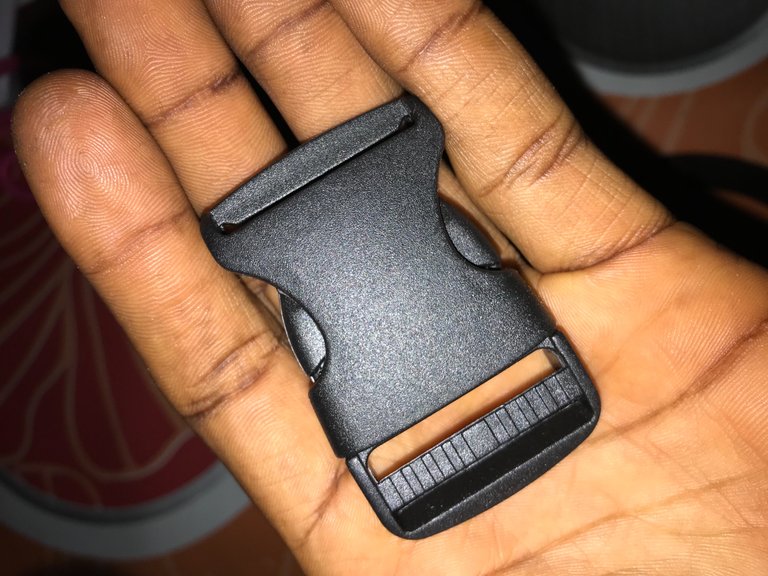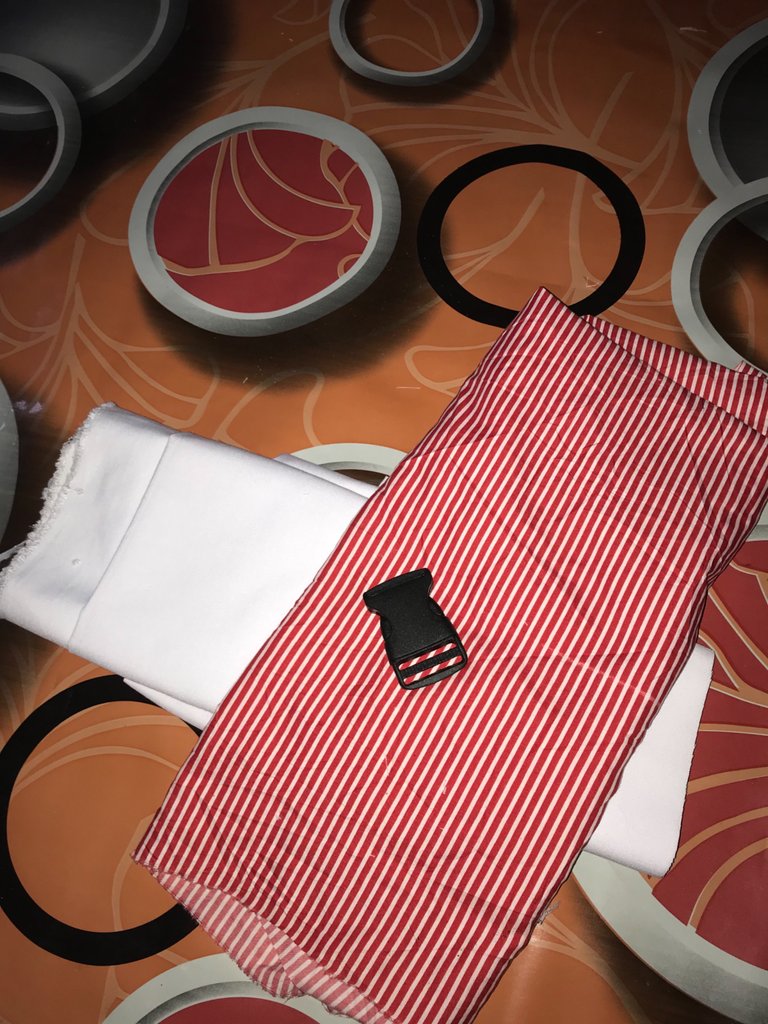 My sewing processes:
Firstly:
The plain white material will be the main body of the shirt while the striped one will be the added material to make the beautiful of the shirt come out perfectly well, so I too the white material and I bend it to my body measurement, and like I also say, how to cut a senator kaftan is deferent from how to cut a shirt in shirt before adding the measurement you'll have to measure out 2inches and bend it inside first for the buttons and button holes to clip at the front while in senator kaftan you fold the material into two and take measurement and cut so after I had done that in my shirt, I move to taking the full measurement and I cut it out,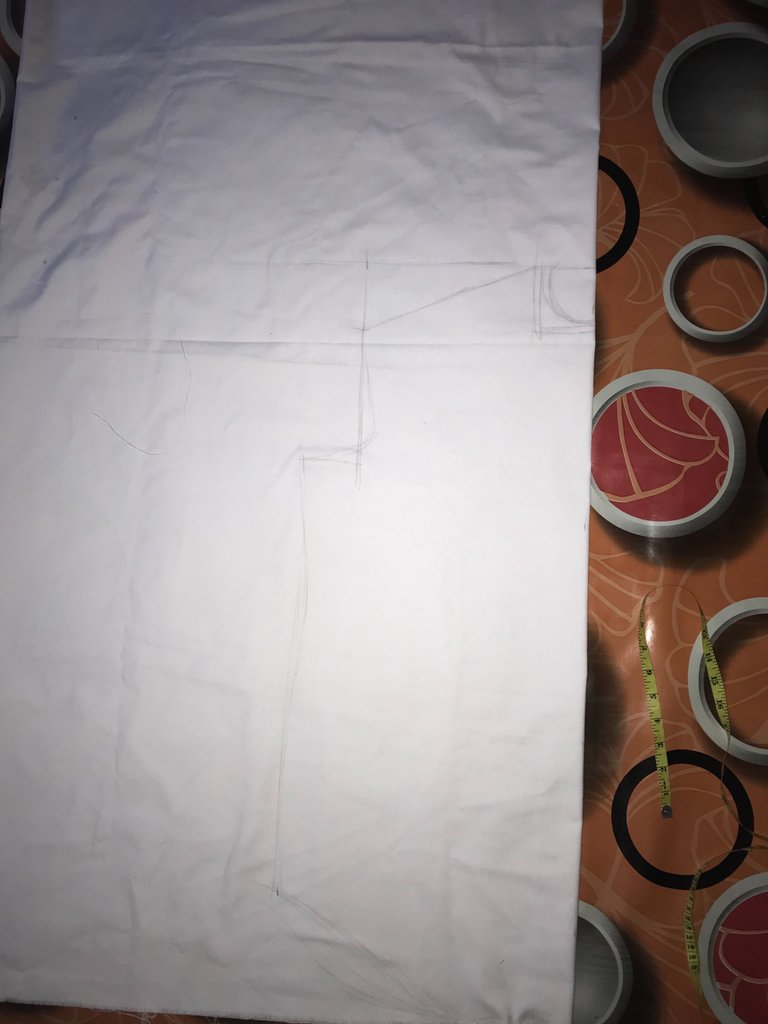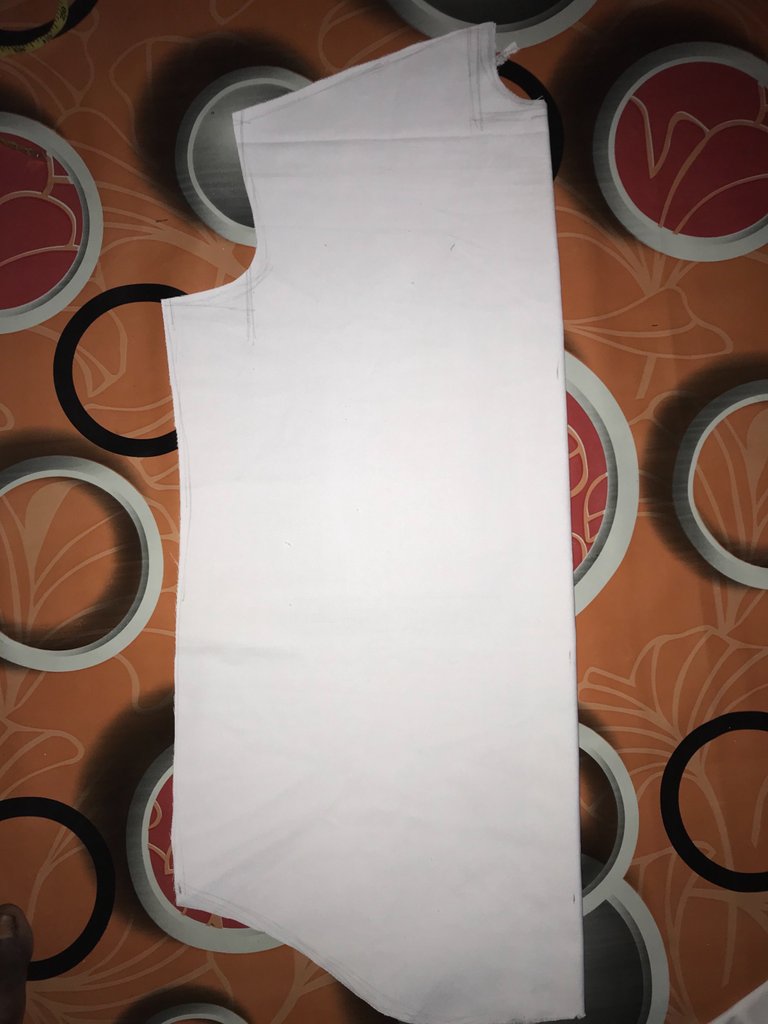 I use the front I just finished cutting to cut out the back view too, cut the sleeves and the back turning too.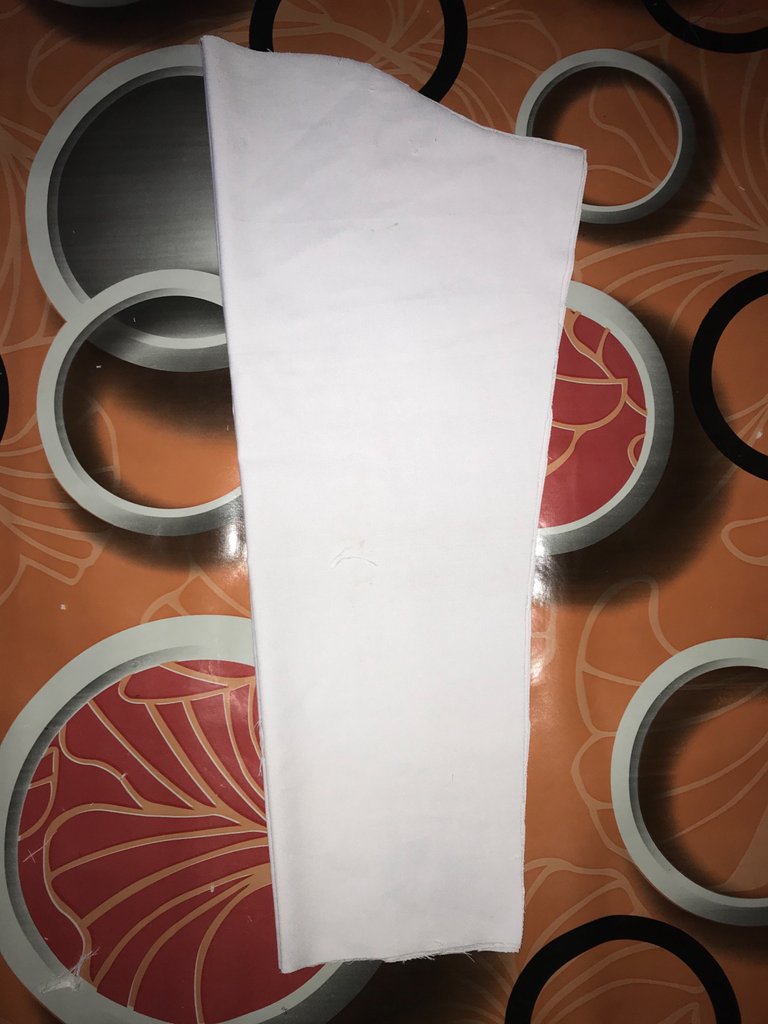 Next step:
After cutting,I took the front and I bend in the 2inches and form the button and the button holes,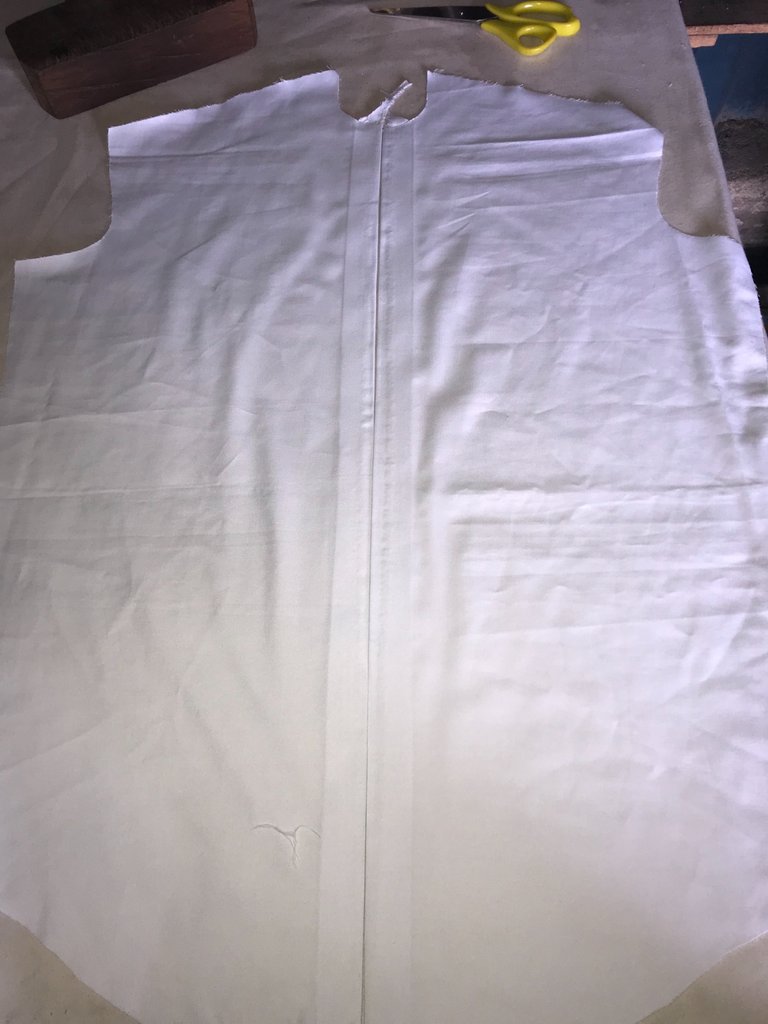 when I was done I then lay the left side on the table and I took that other striped material and I made a scratch of how I wanted it to look like and I cut it out and I took my tissue gum and I lay it on top of the tissue gum and I cut and gum it to make the material strong for turning and after that I took the same material and turn it to get rid of the rough edges.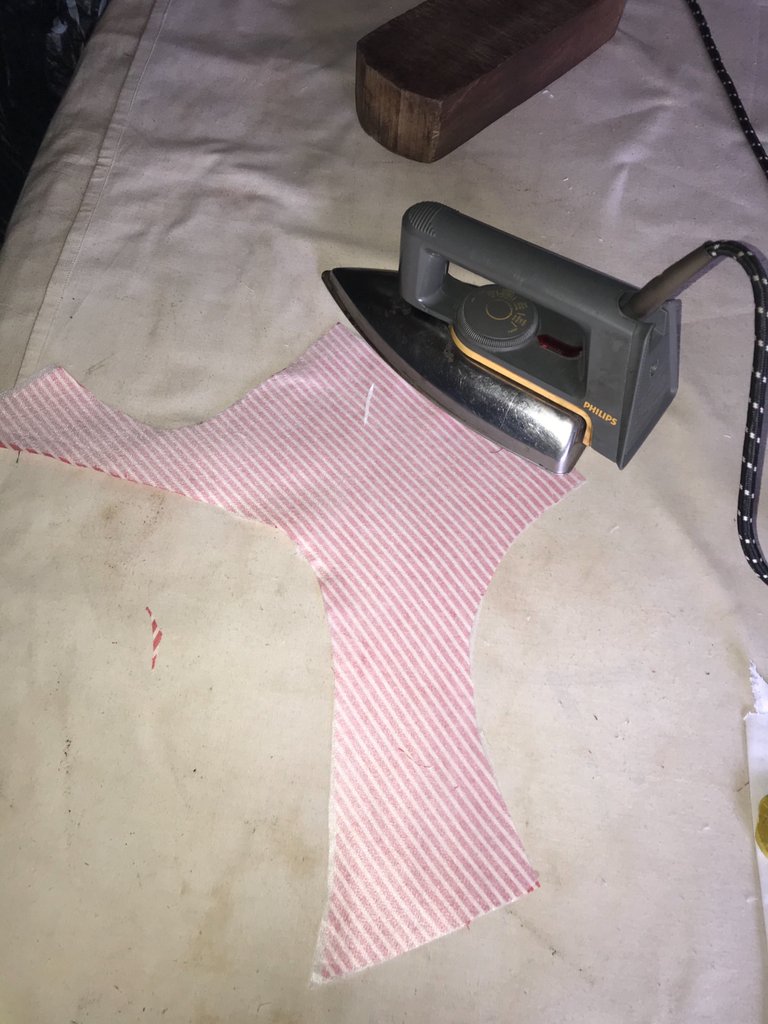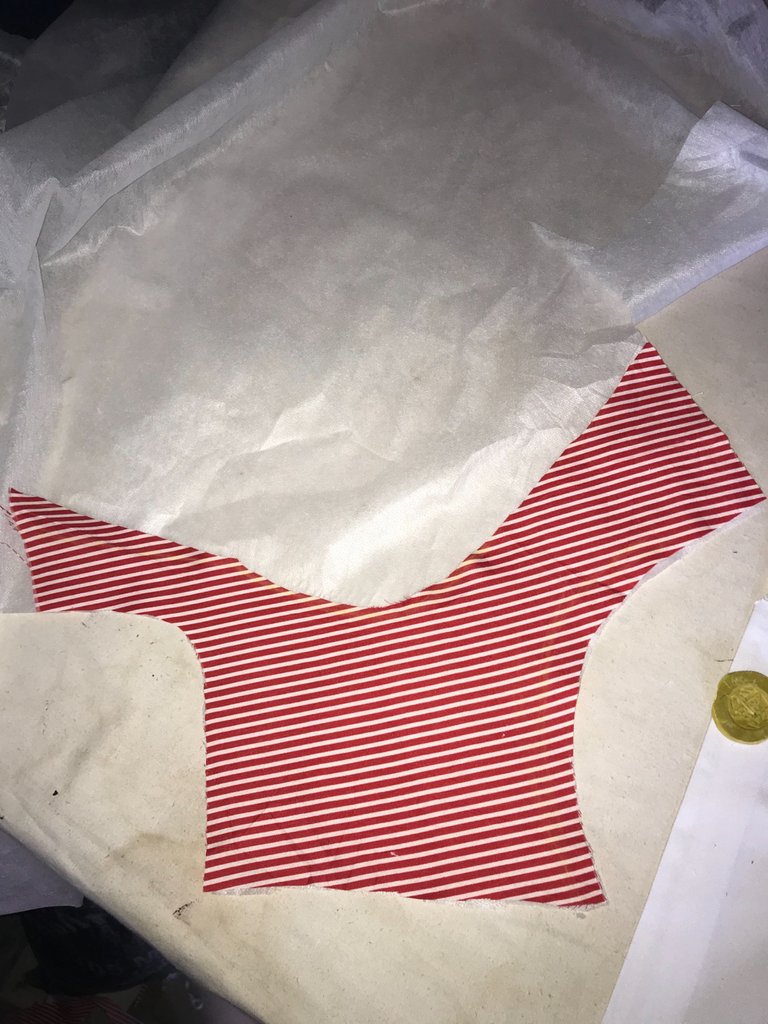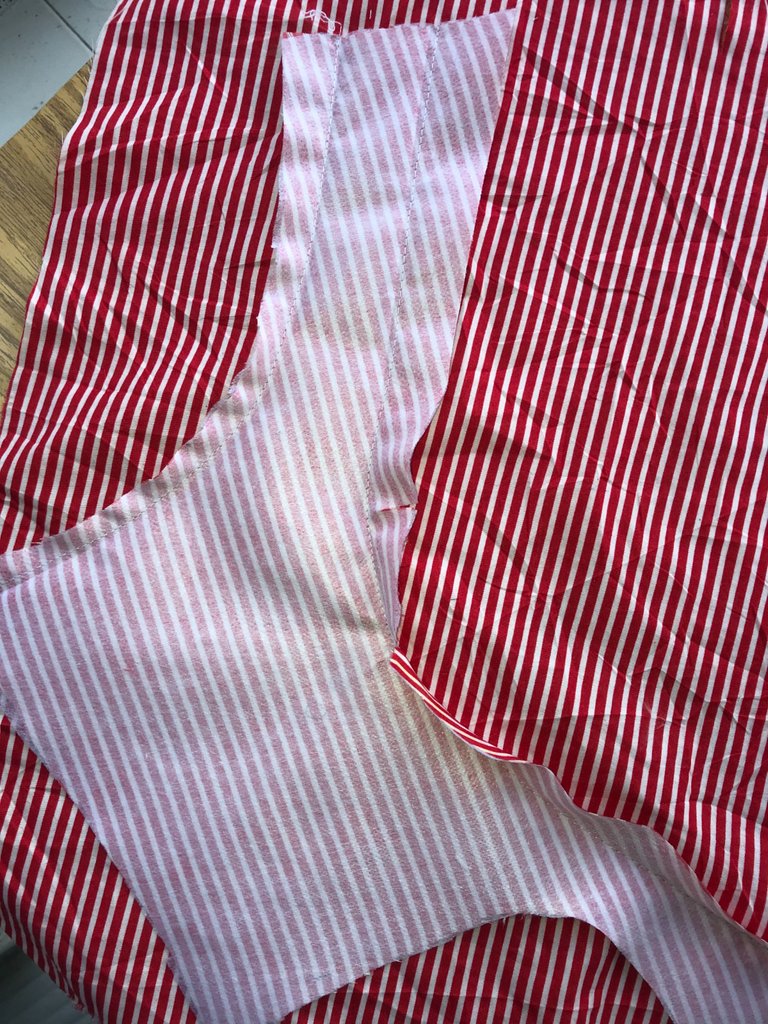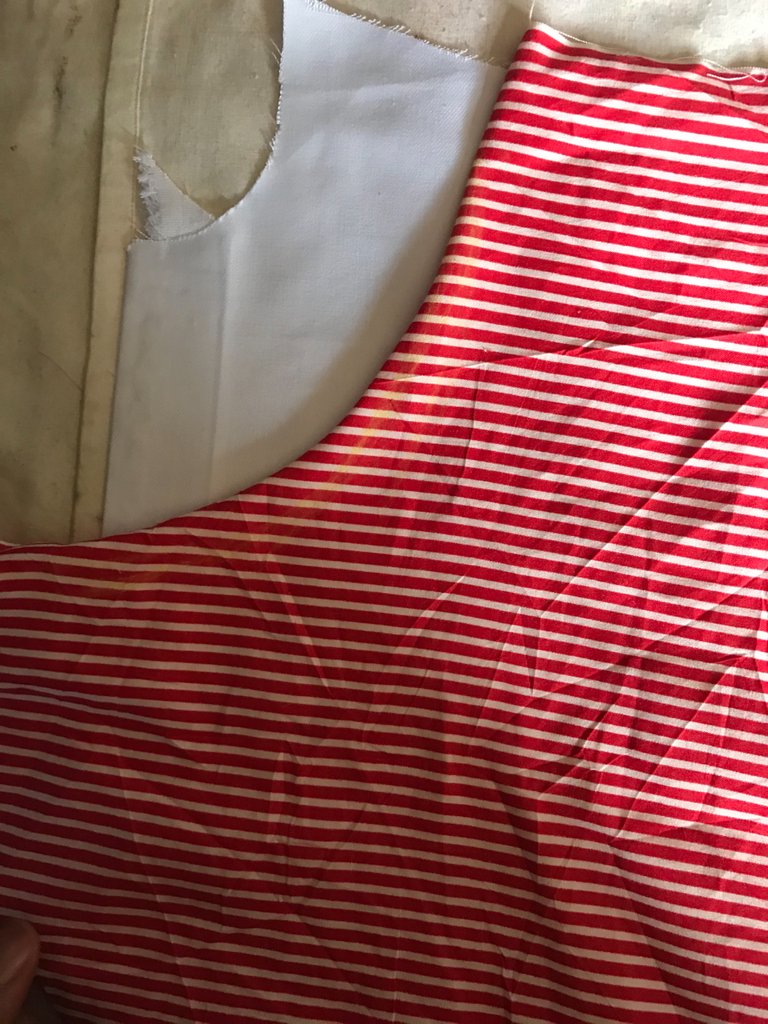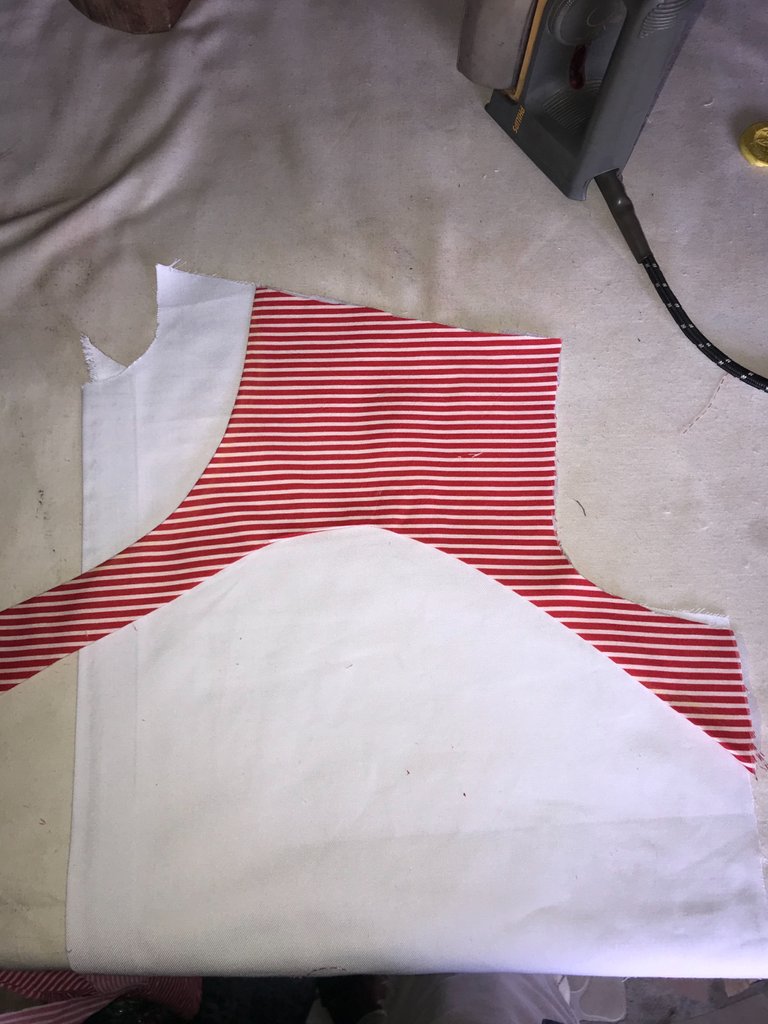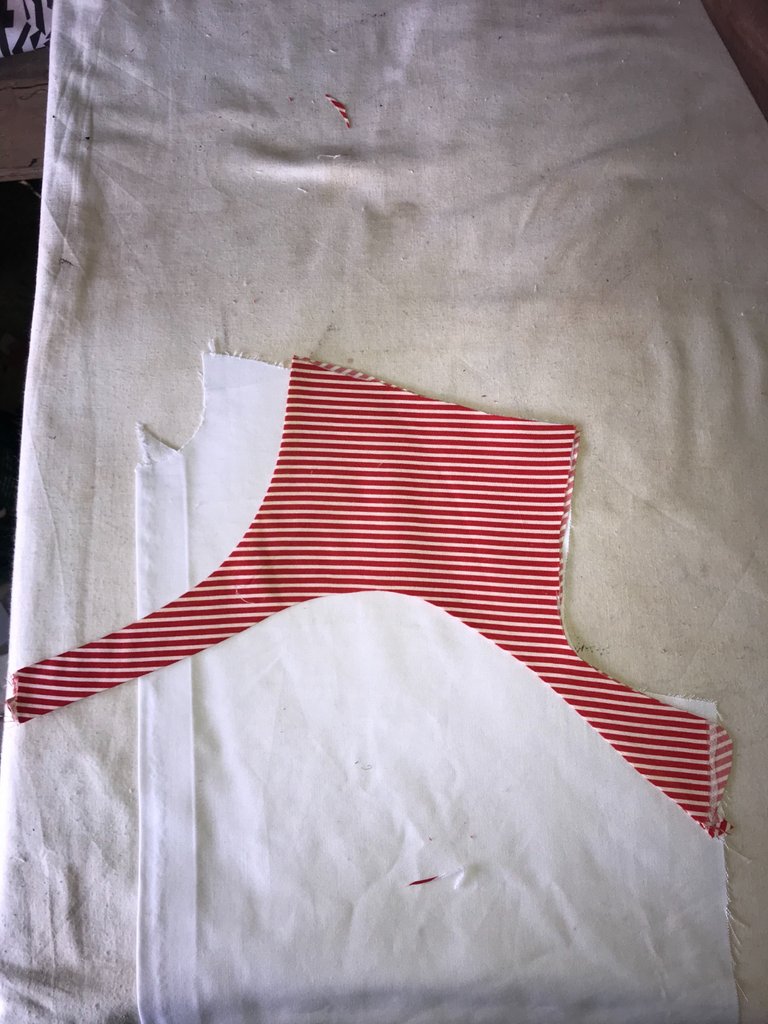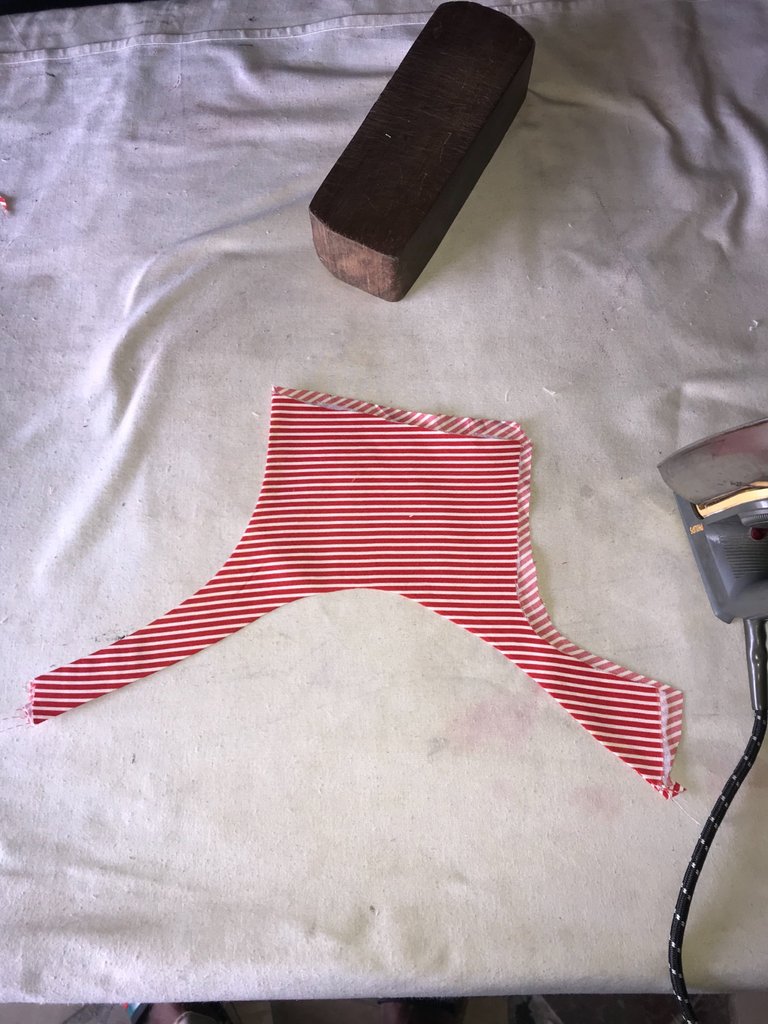 Just like that and I placed it on the shoulder of the front and sew it together and then I fixed one side of the bag pecks on the down side of it and I sewed it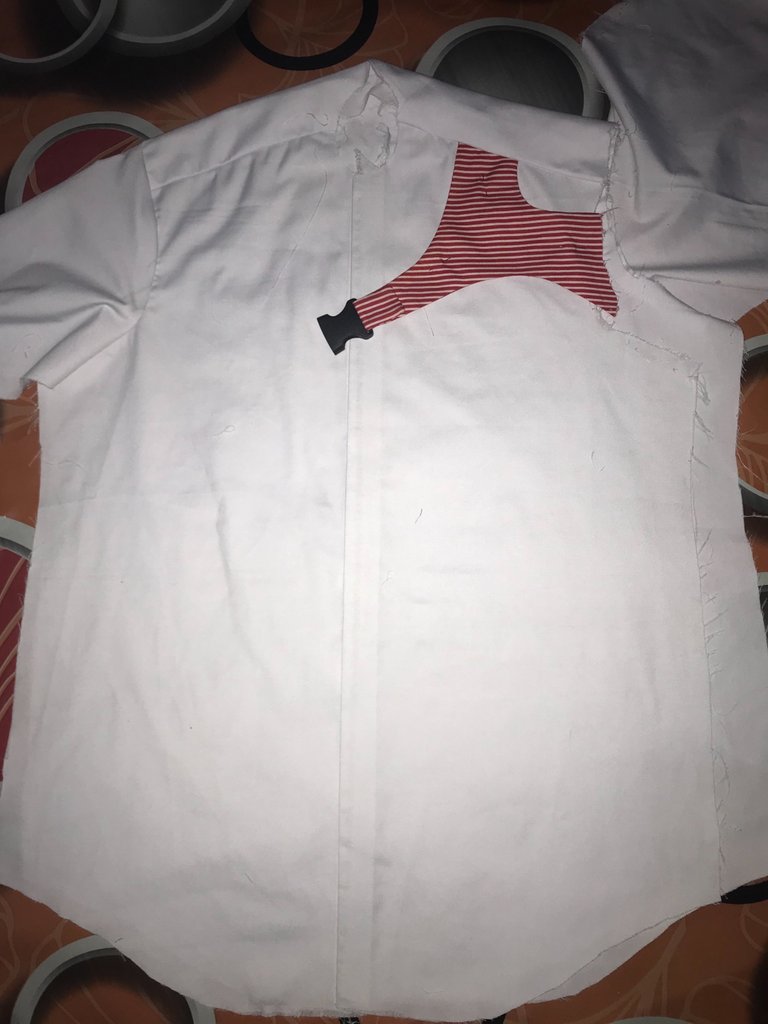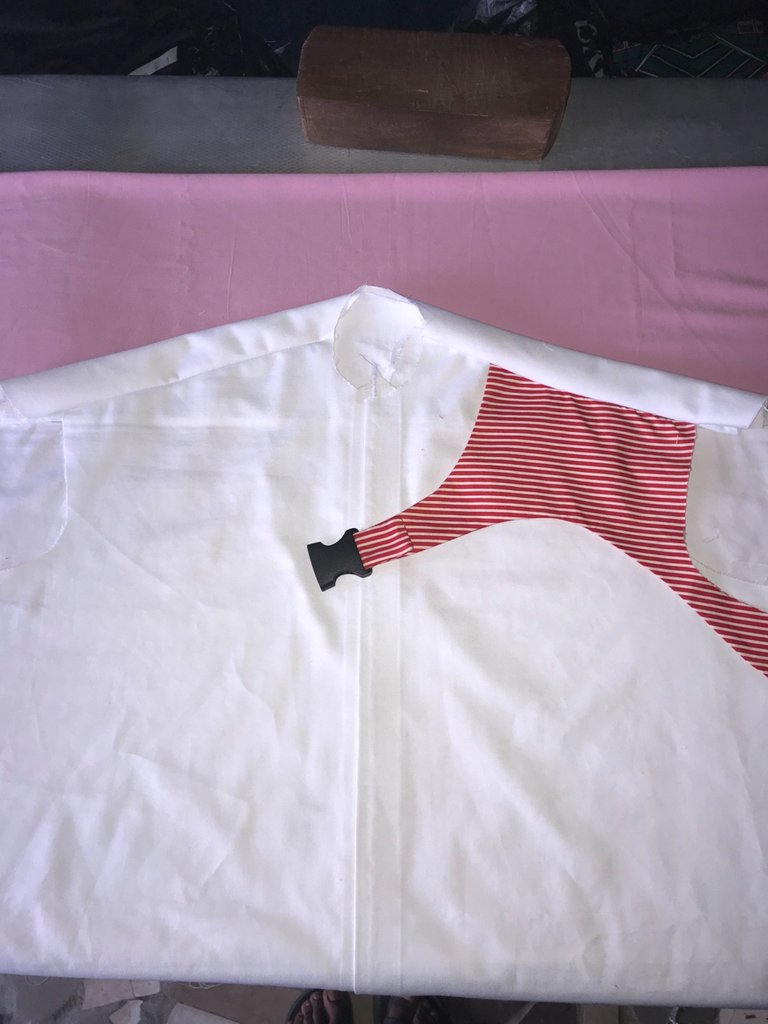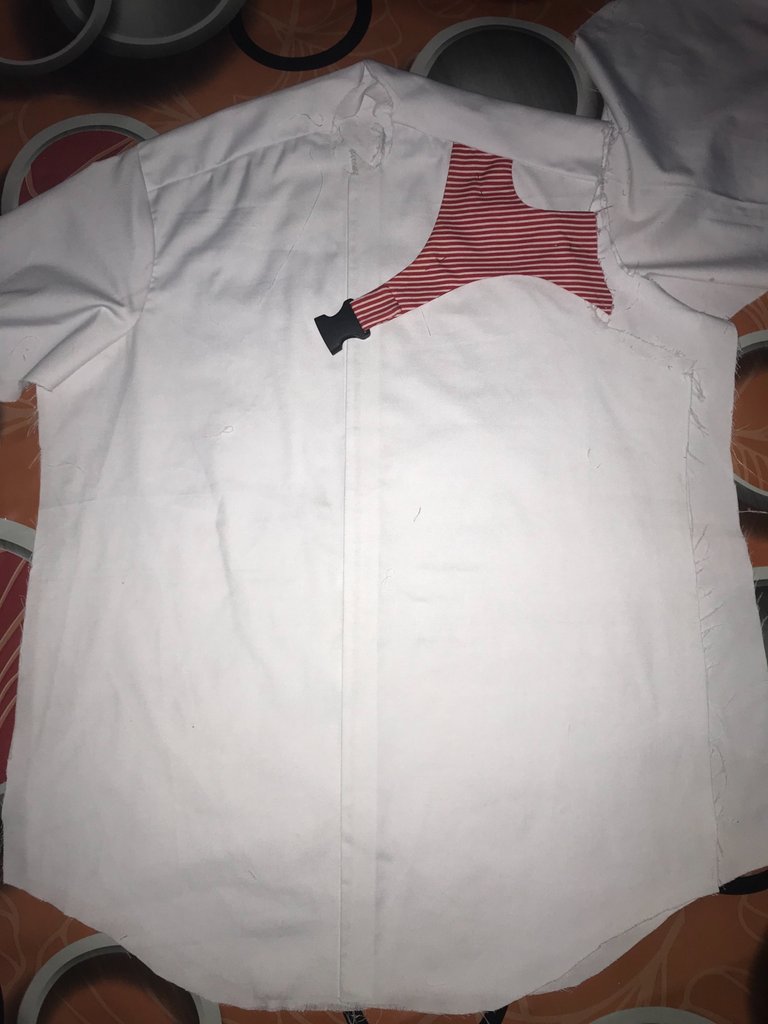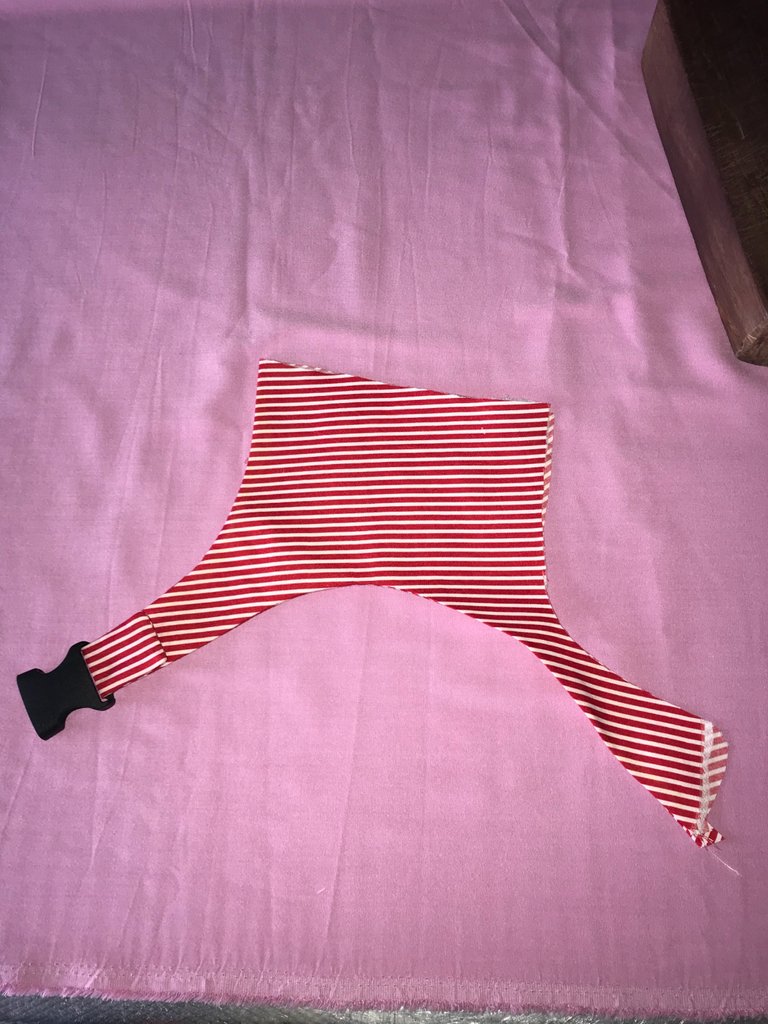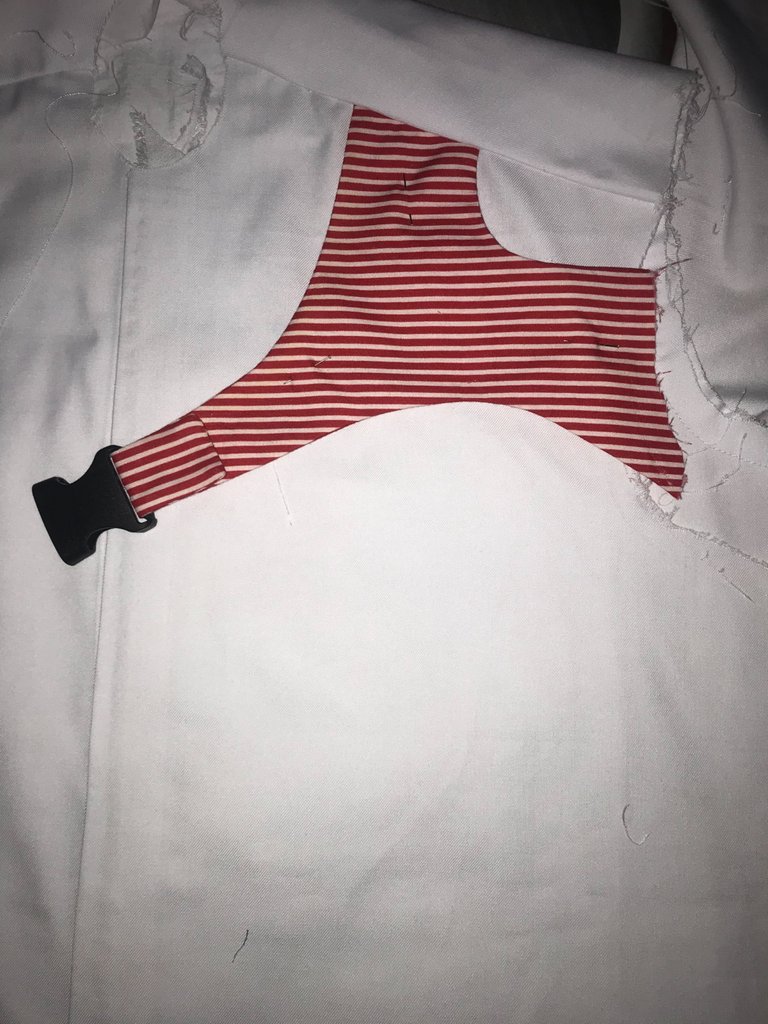 I trimmed the shoulder and I joined it along with the back and I did my sleeve, trimmed the hand and insert my sleeve after that I did the body joining according to my body size with is 39inches I don't really like my cloths to be so big I love them to be normal on me not big not small just normally.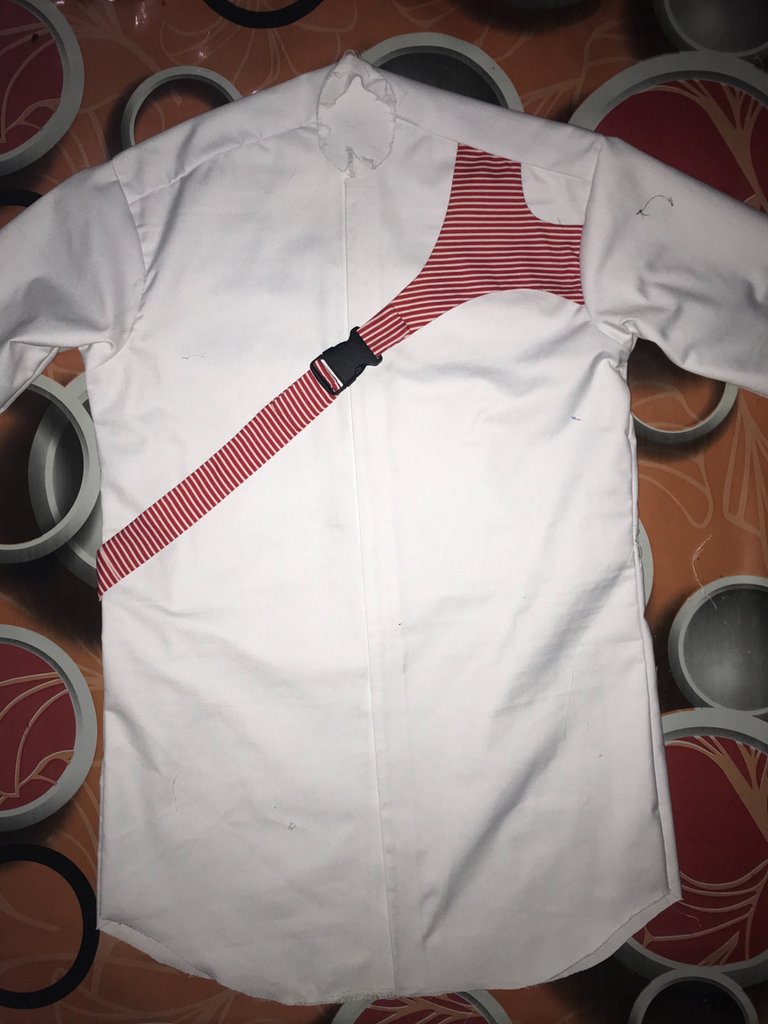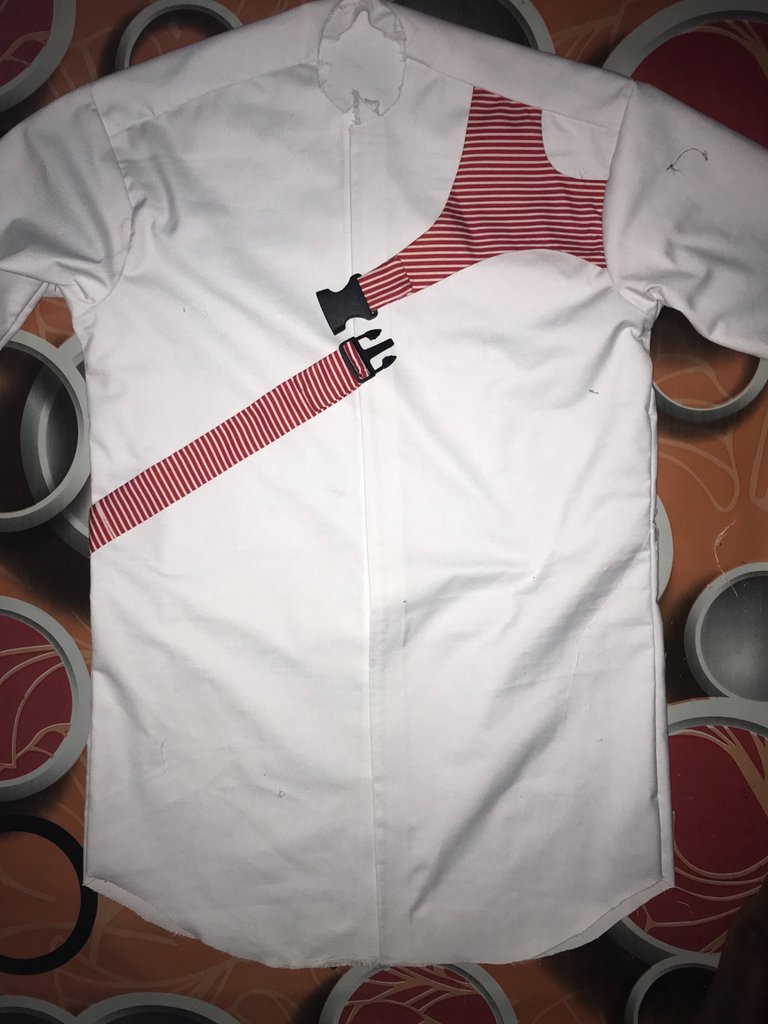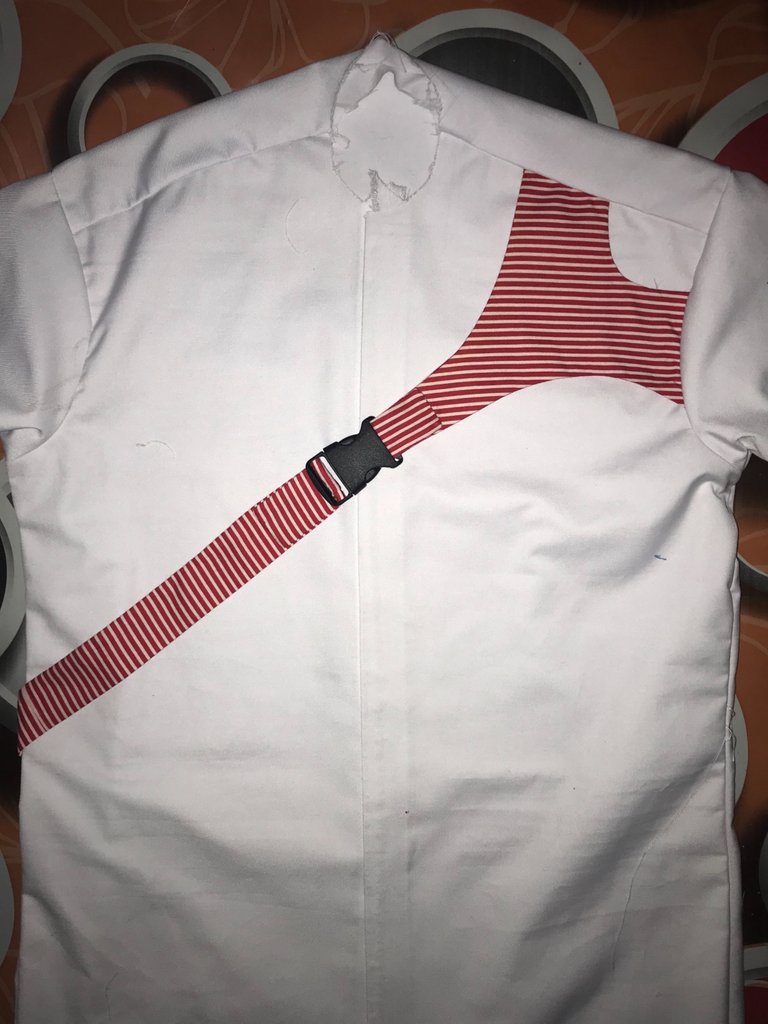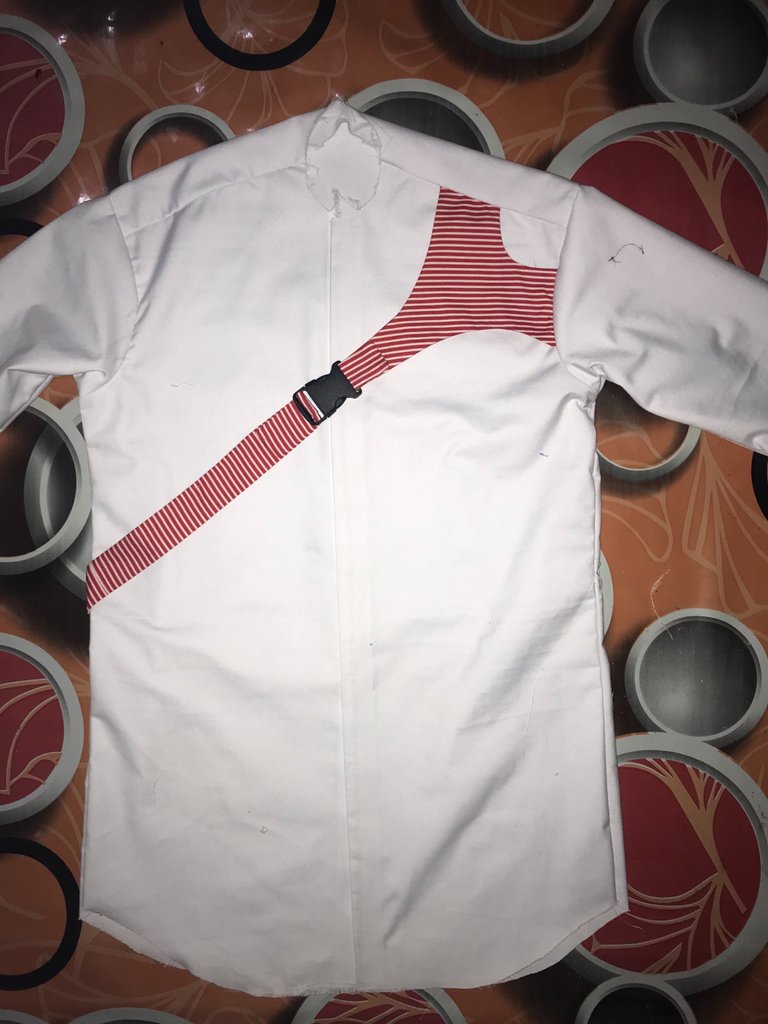 Next step:
After joining the left side before I joined the right part, I first cut the striped material size of 1.5inche length of 44inches and I sew out 1inches size and I fix it in while joining the right side and I included that bag peck on the ending part and I close it, I did my band and fix it to the down part of the sleeve and I used the collar gum to prepare my collar and add to the neck and my shirt was ready for me to rock to church which I did successfully 😄🤣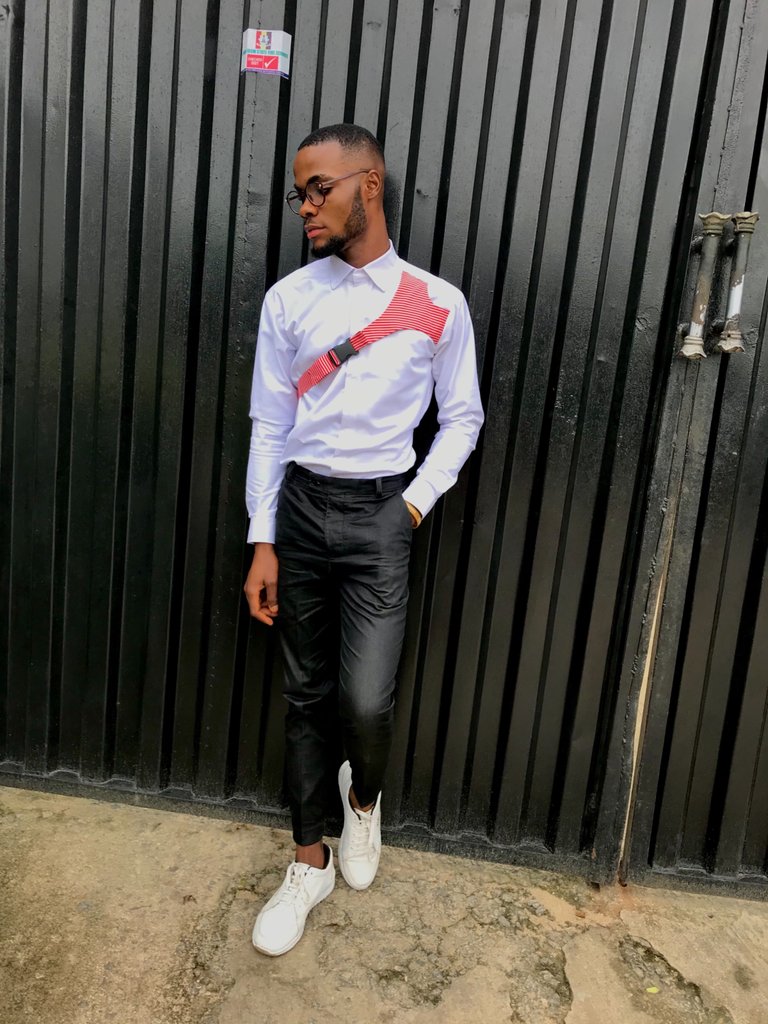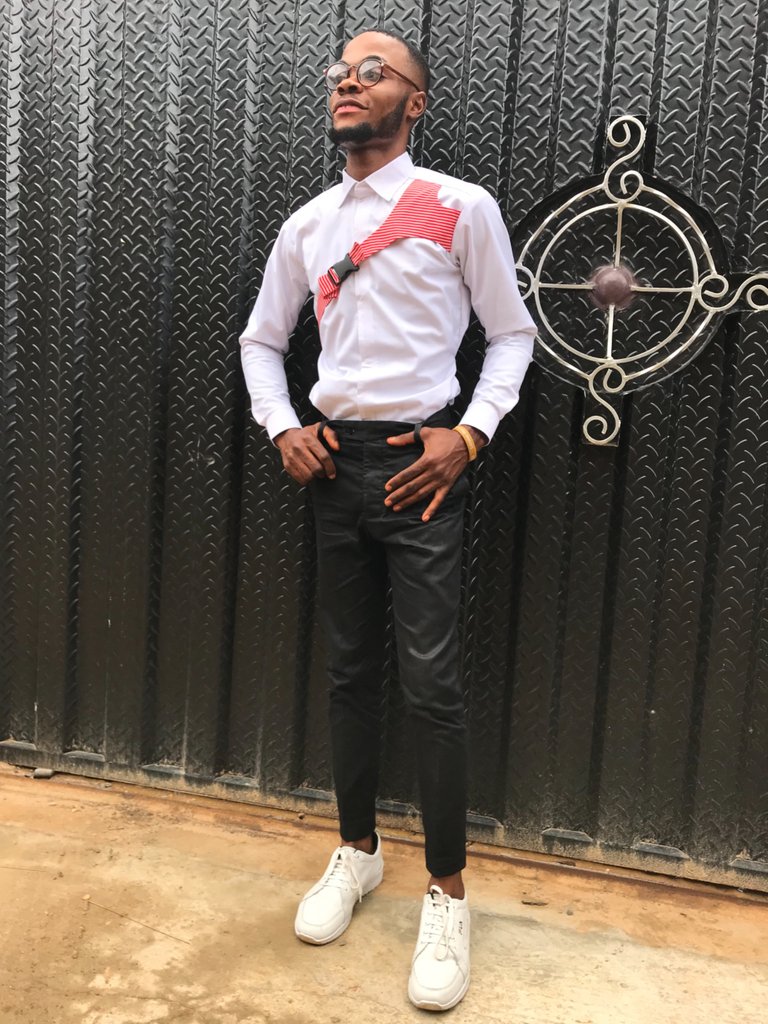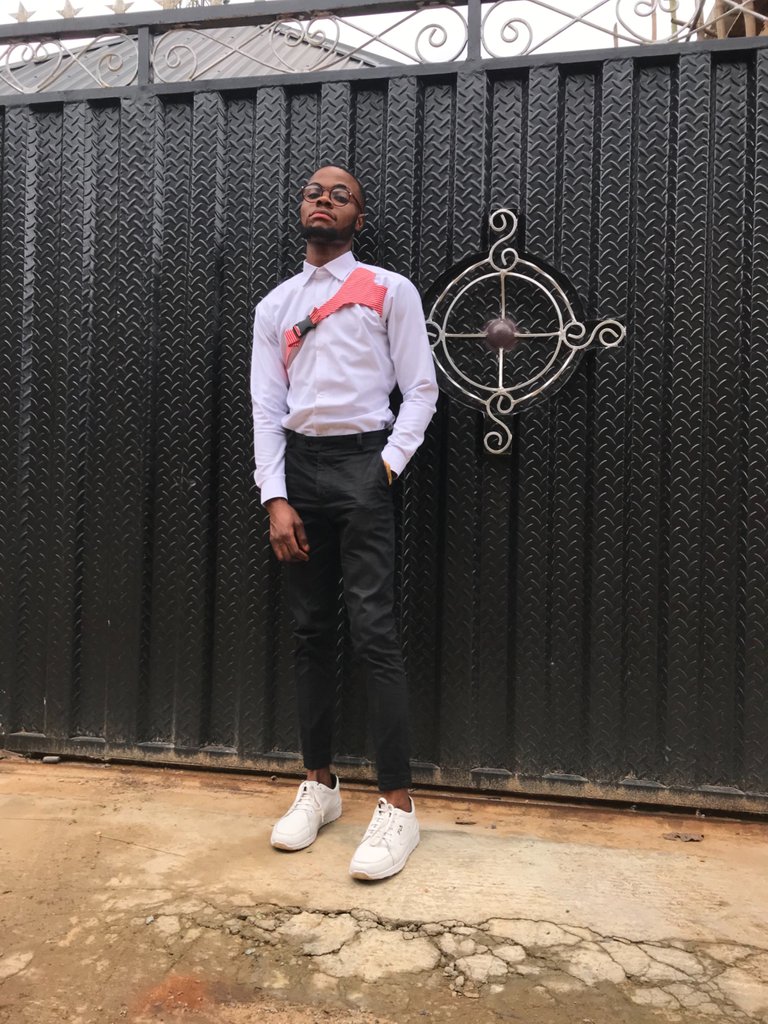 Thanks guys for your time, I wish you all a successful day!!!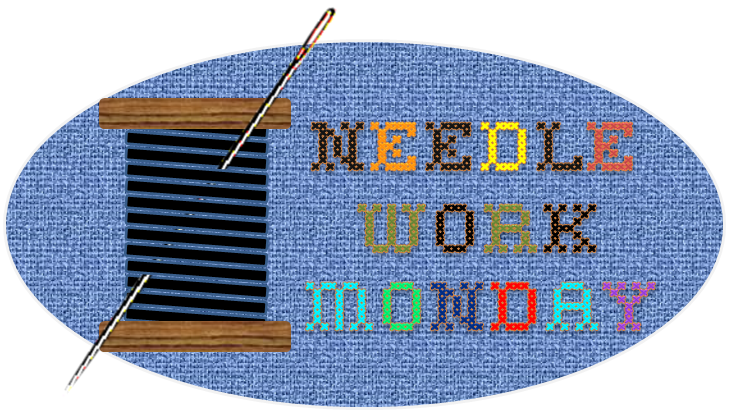 ---
---