No greater love than that of a mother to her child, beautiful inside just like she is on the outside, my pride and the most beautiful woman I know, am celebrating my mom with you guys.
Good morning friends, how are you guys fairing am fine ooo, hope you guys are fine too? I had a good time yesterday with the most sweetest mom ever, all around the world she's has just been amazing to me, she's the most beautiful woman i have ever known, my everything!!! So guys yesterday we went out and I took pictures of her so it my pleasure to present to you my mom !!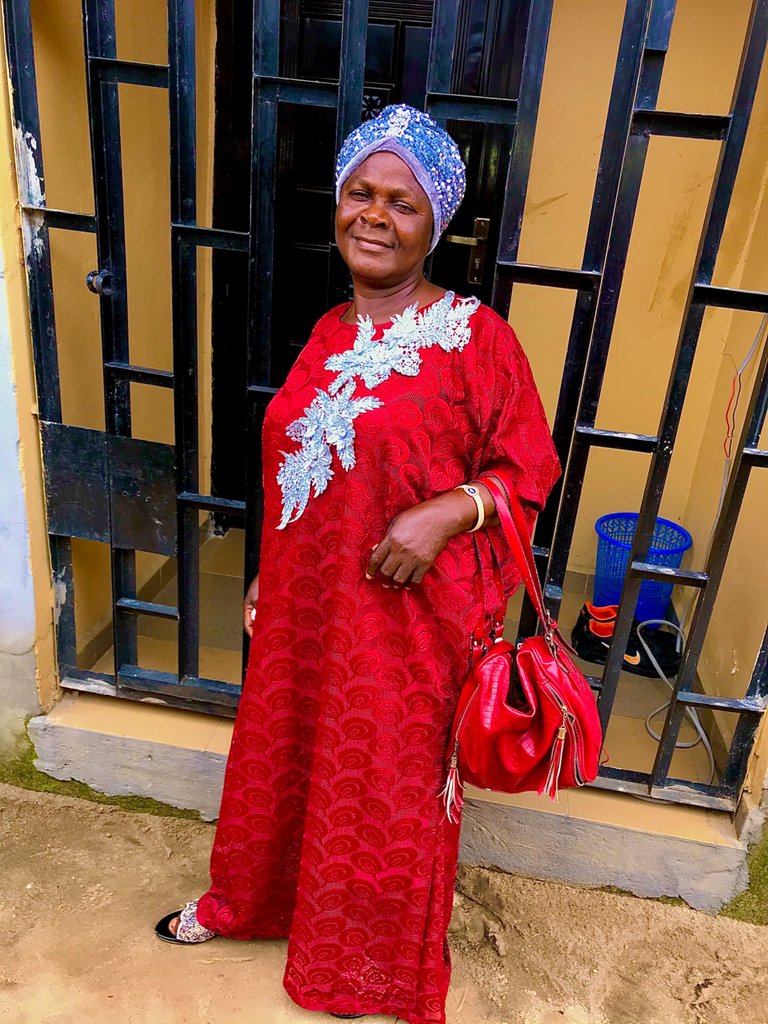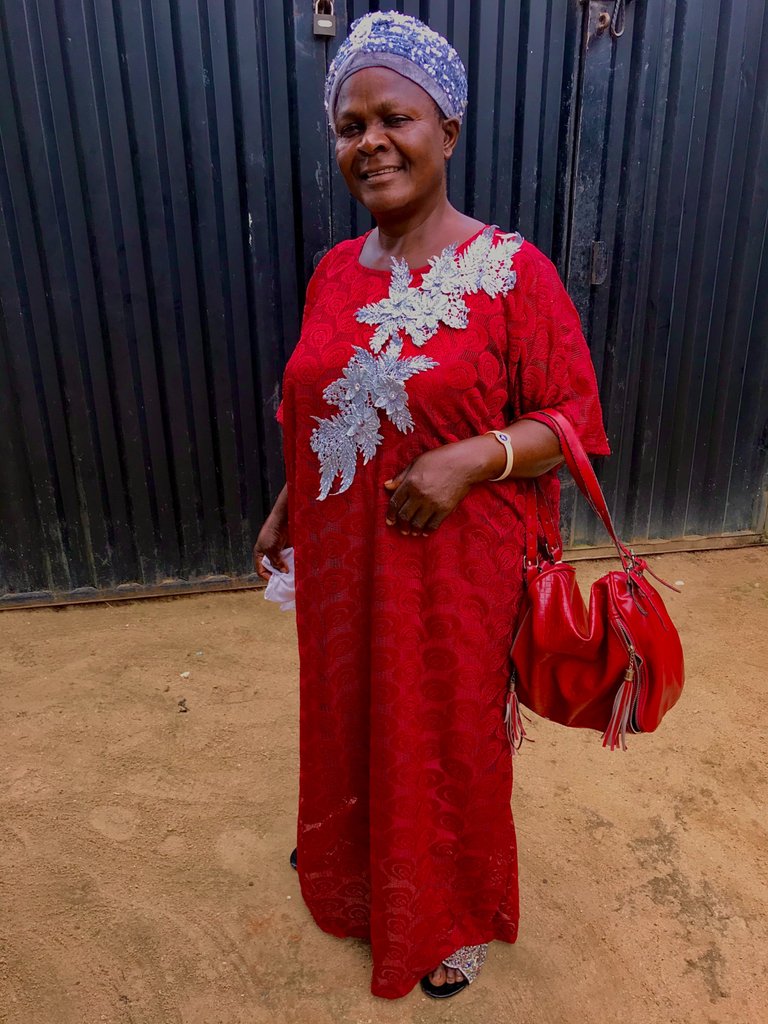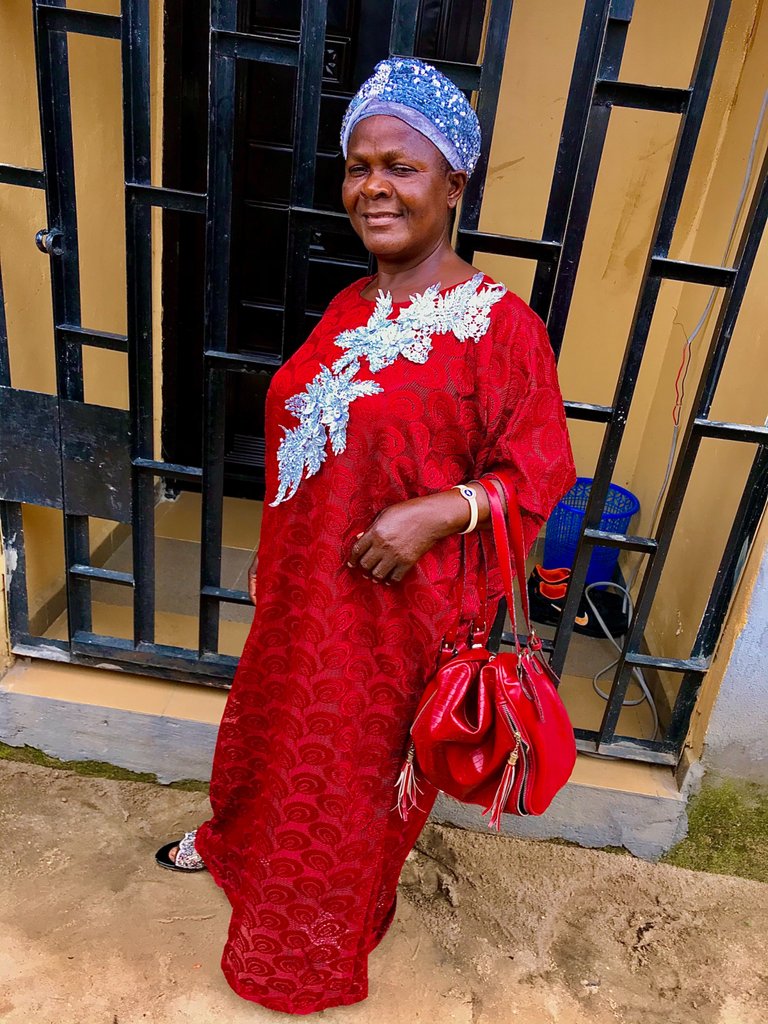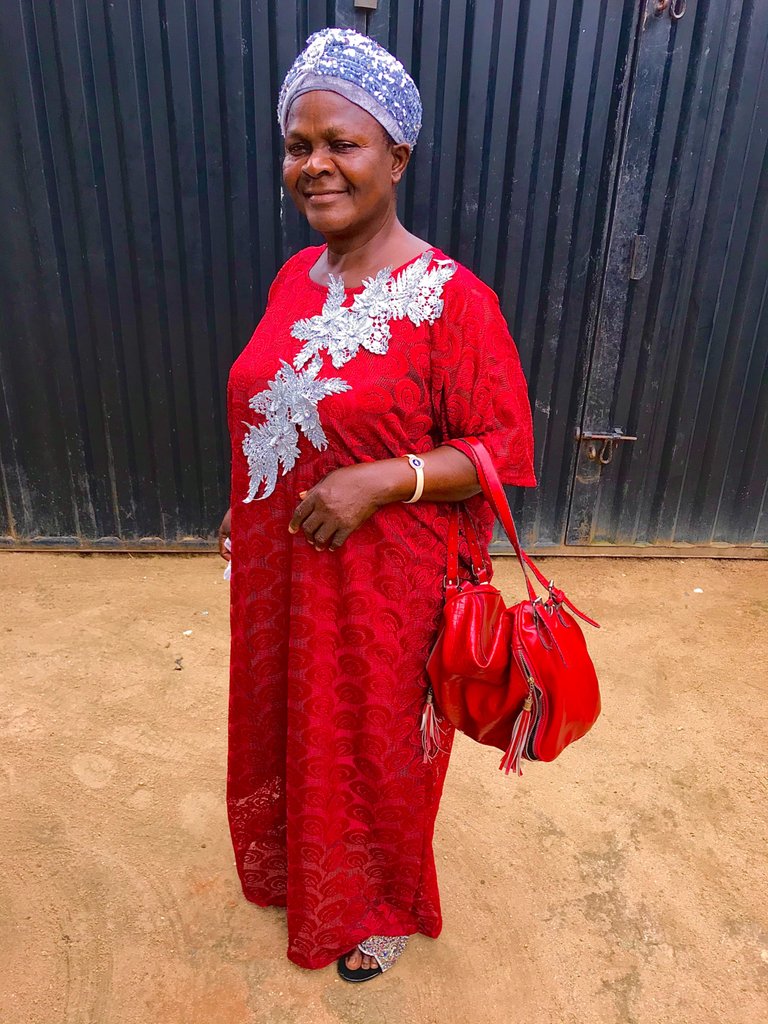 "The woman who has sat and watched my infant head when sleeping on my cradle bed"who has gone extra miles to make me happy and to keep me safe from harm, I could remember when I got a serious injury from playing and I was admitted in the hospital for treatment my mom nearly kill herself with tears, she always pray that nothing should happen to me (am not the only child actually) 😆 am the last son out of 4 men, (I can hear someone saying no wonder she loves you that much cause your the last born😊) my dear,she loves the rest of my brother just as much, She's trying to balance our father's love as well as hers, we lost our father when we were young so the love we couldn't receive from him my mom is covering that space, she's just too much most times am always short of words describing my mom when am being asked about her, I just describe her with four words, she's the best!!! Most times she gets me very upset and later she calls me back into her arms, she stay hungry for me to eat the last food my mom is seriously just the best and I love her so much so I decided to show you guys my sweet mother😆
Other photos we took together.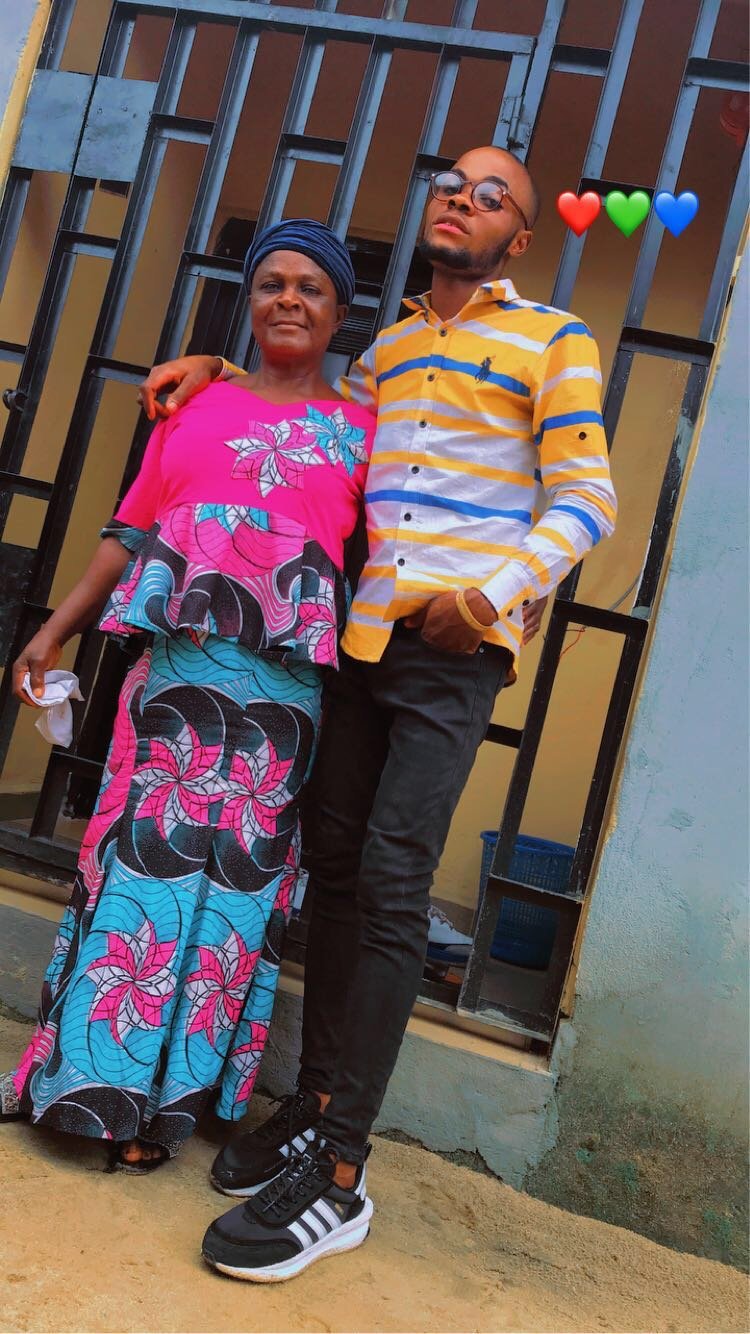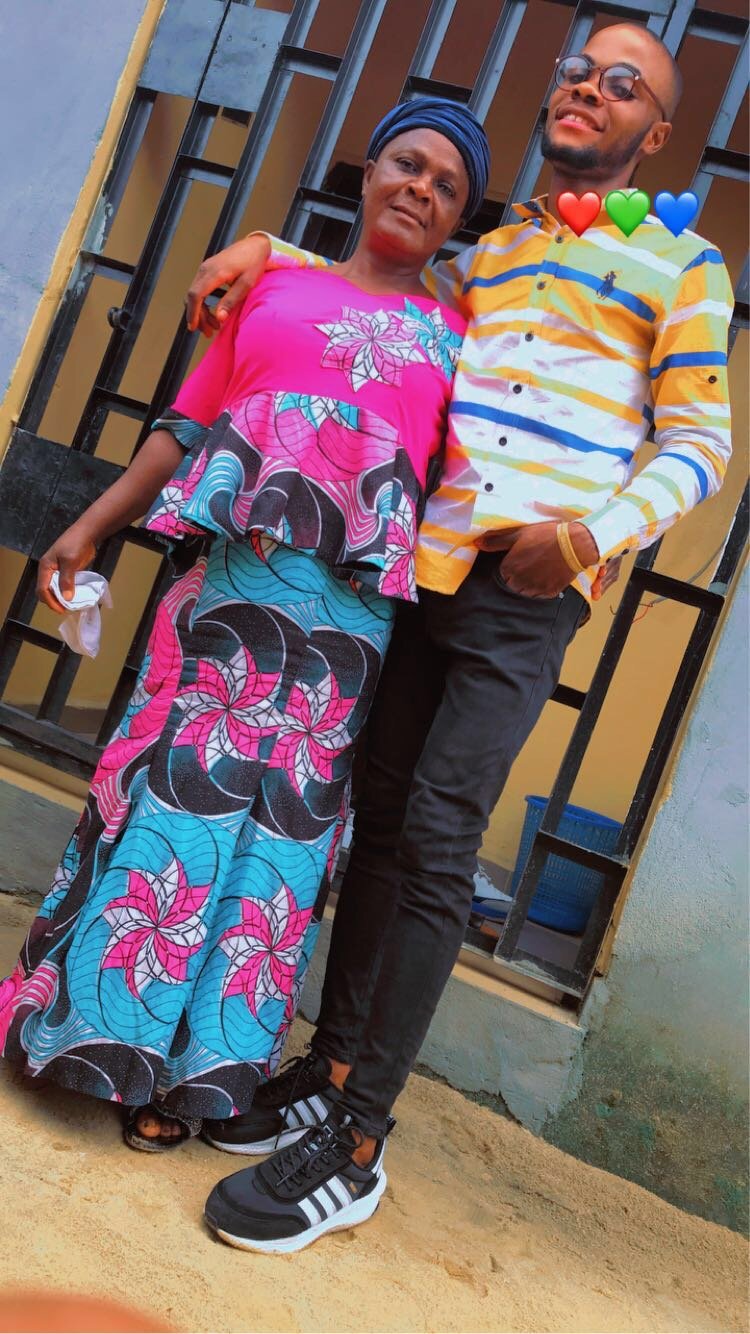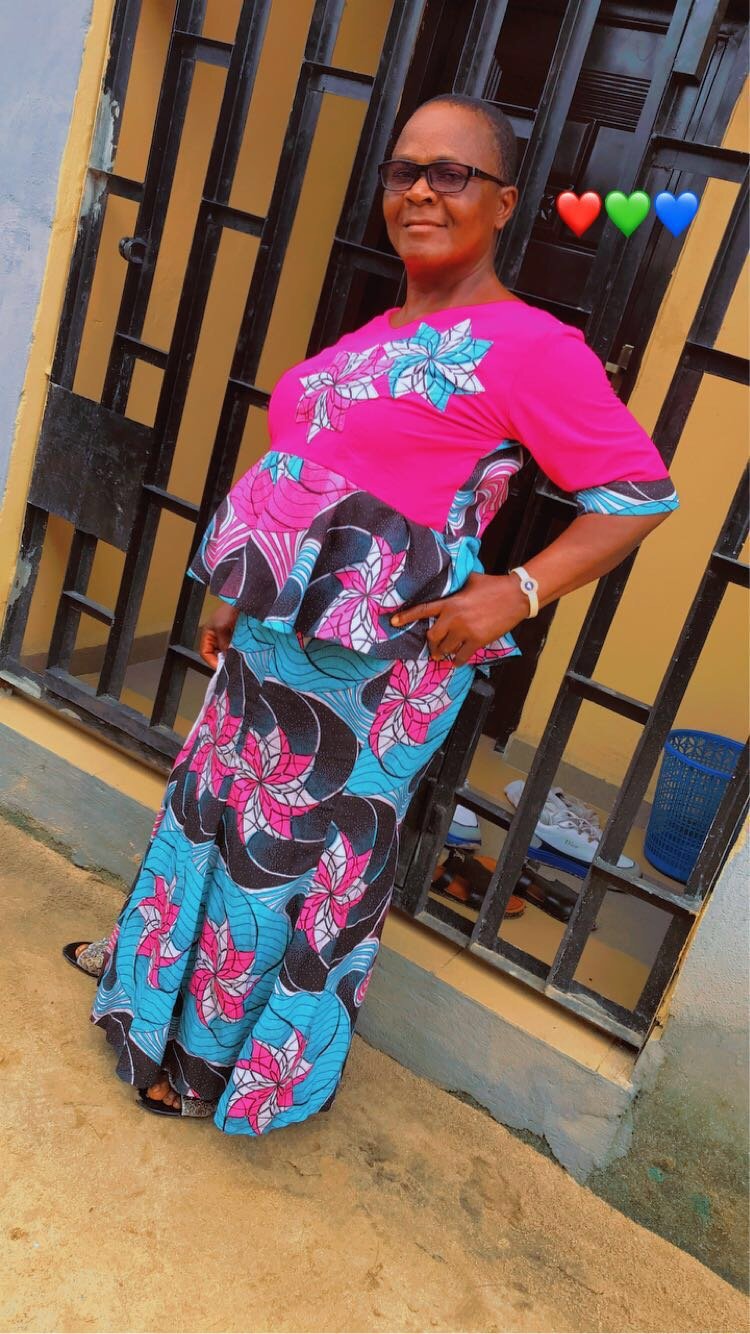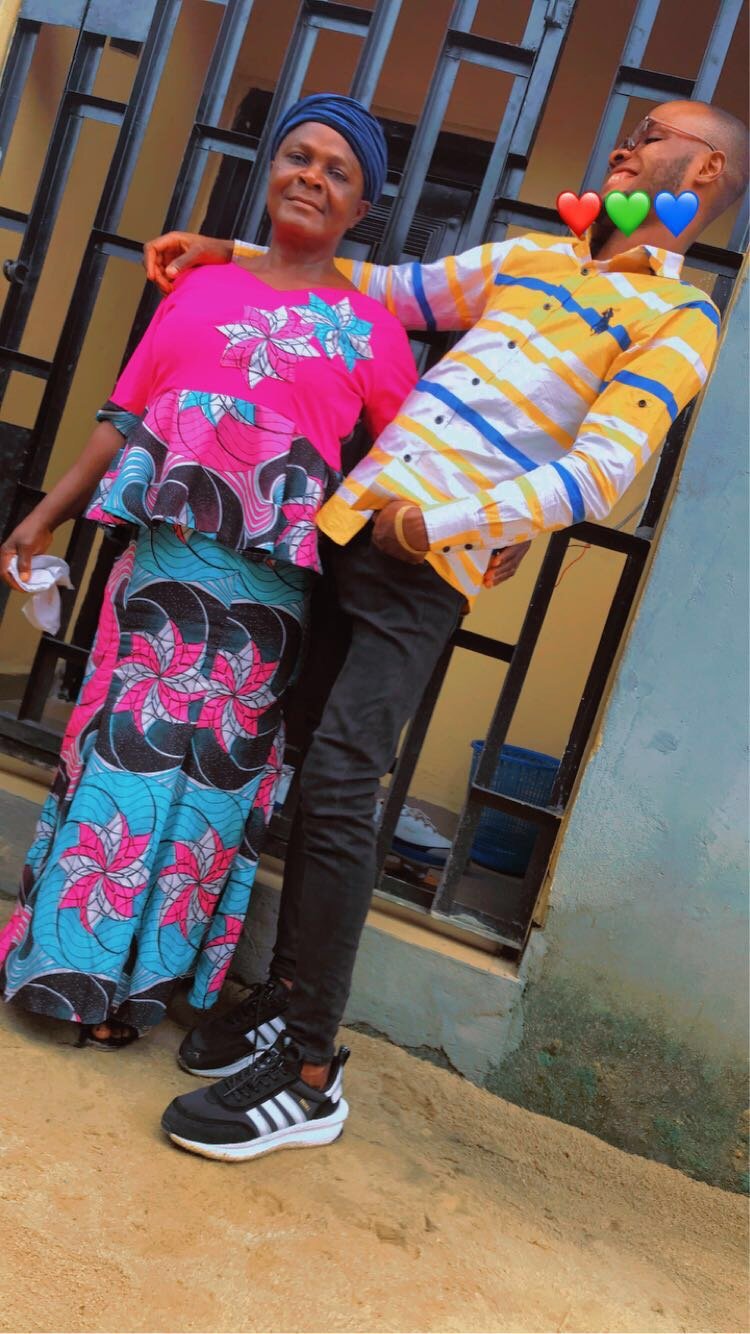 A LETTER OF GRATITUDE TO MY SUPER MOM
Dear mom,
I feel incredibly grateful to have you as my mom. When I think of you so many deferent memories comes to my mind——memories that will live in my head and heart for a lifetime.
The things I remember most about you, you were/are always there for me no matter what's the circumstances, no matter how foul my mood, no matter what time of the day or night. You've always shown me complete acceptance, love and understanding. All those years I've lived far away I never felt far away from you because I knew that you were there root for me and loving me from a distance. Anytime I needed you, you always made time for me, I know you've always got my back, you have no idea how comforting that has been in my life.
You taught me how to love unconditionally and have an open heart.
I have seen further evidence of this unconditional love in the way you show such love,patience, commitment with dad when he was still alive.
As a kid I remember snuggling up to you on the coach and how much I love to he cuddled by you. I remember years later that you shared with me that affection didn't come naturally to you and I was so surprised.......
you taught me how to rise above my circumstances.
You went back to school when we were still little and you worked so hard to obtain your degree. Then once you graduated I saw you put your very best into every job you had. You worked even harder to be a great mom, wife, sister, daughter, grandma and friend.
You taught me to give my very best at every given thing I do.
When I come to you with hard decisions In my life and feel confused about what to do, you listen to all the alternatives,hear my concerns and then ask the key question "what do you think you should do?" Before offering guidance and advice.
You taught me how to think for myself.
As a son am very fortunate to have a mom like you, who is as beautiful in the inside as she is on the outside, an amazing wife and a sweet mother with the power to inspire everyone around her.
Lots of love,
Indiana.
---
---