Touring around my area, I felt terrible seeing that the roads are so bad, poor economy system, no money for the poor masses to complete there projects, very thing has just come to a stand still.
Hello friends🙋 happy new month as well as a new week to you all, it's a pleasure to be here again with you all on this community, hope we are all doing very well? Cause am not doing bad either all thanks and praise to God almighty who in his infinite mercies has kept me alive to see today and to be here with you all safe and sound and he also kept you all safe too. So friends yesterday we had service in my church so after service coming back home I decided to do am tour round my area, giving that today is Sunday and am always less busy on Sundays after church, so most times I use my Sundays to go visit some of my friends, relatives or most times I just rest at home and watch movies or I sometimes stroll around my area so friends since am also free today I decided to do a little sight seeing around my area, while touring I took few pictures I'll love to share with you all.
Firstly I came across this uncompleted buildings beside the road, those particular buildings had been here for over 6years now and they hadn't been any progress or whatsoever since then till now and as it is this building has been affected by both rain and sun as it is now the building is no longer strong, am scared that if it continues like this it might likely collapse and it will be a great lost to the people living around here.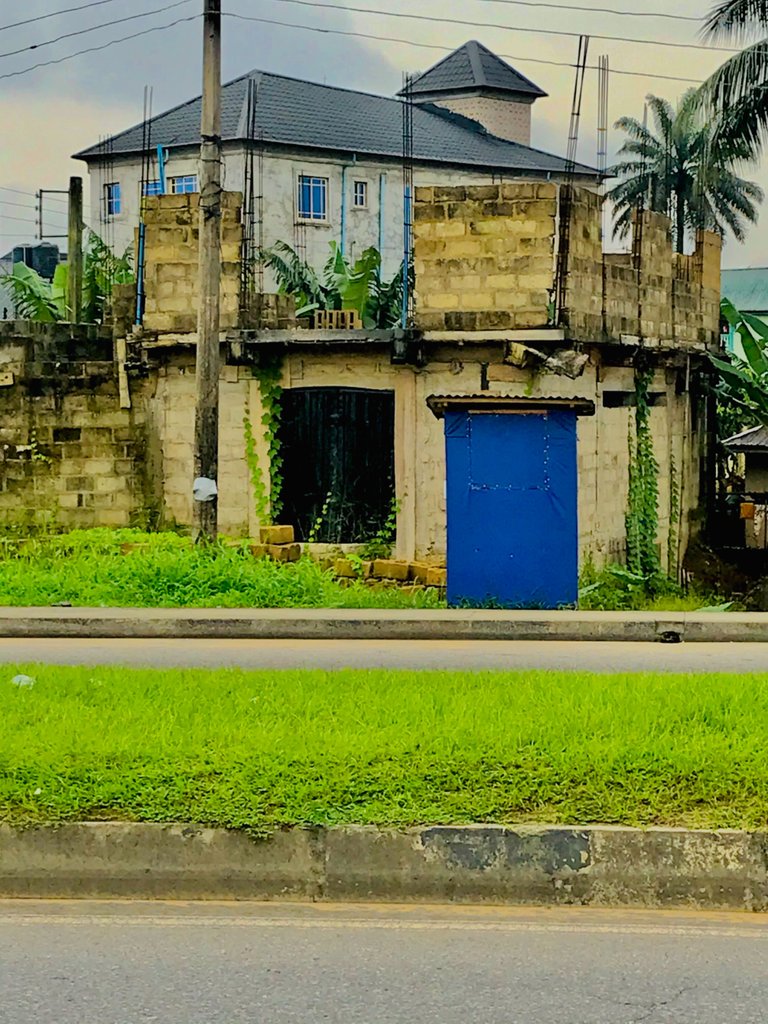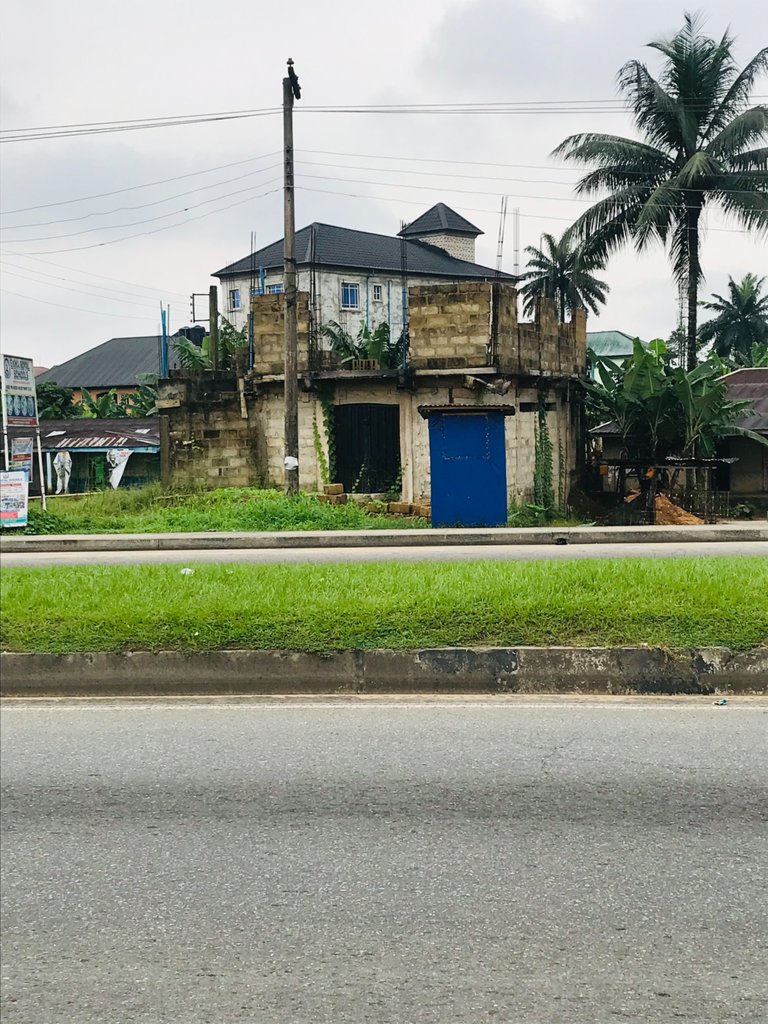 Someone might be thinking how will it be a great lost to the people living around that area. Taking this picture I asked about this building and I was told it was to be used for storing fresh food items in bulk to be sold to the consumers on a low prize and this will definitely help those that have little money to purchase food and get enough to eat even with there little money and I heard the plan the own of the building has was to give out food items to people and they can pay bit by bit till they complete the payment(instillation payment) and the more you pay the money you'll be given food items and those selling little shops around can also buy from they with little cash and sell in there shops to make more money. The plan the owner of the building had in mind was so perfect but dew to the bad economy of the state and the financial sector is so poor over here and the own of the building had to take a break, see how perfect thing would have been and those living a bit far from the main market won't have to pay stress there self to go to the market, they will just shop here with ease and less stress.
This other one is another uncomplicated building that has been standing for years now as you've seen it's looking terrible already cause of the excess rain.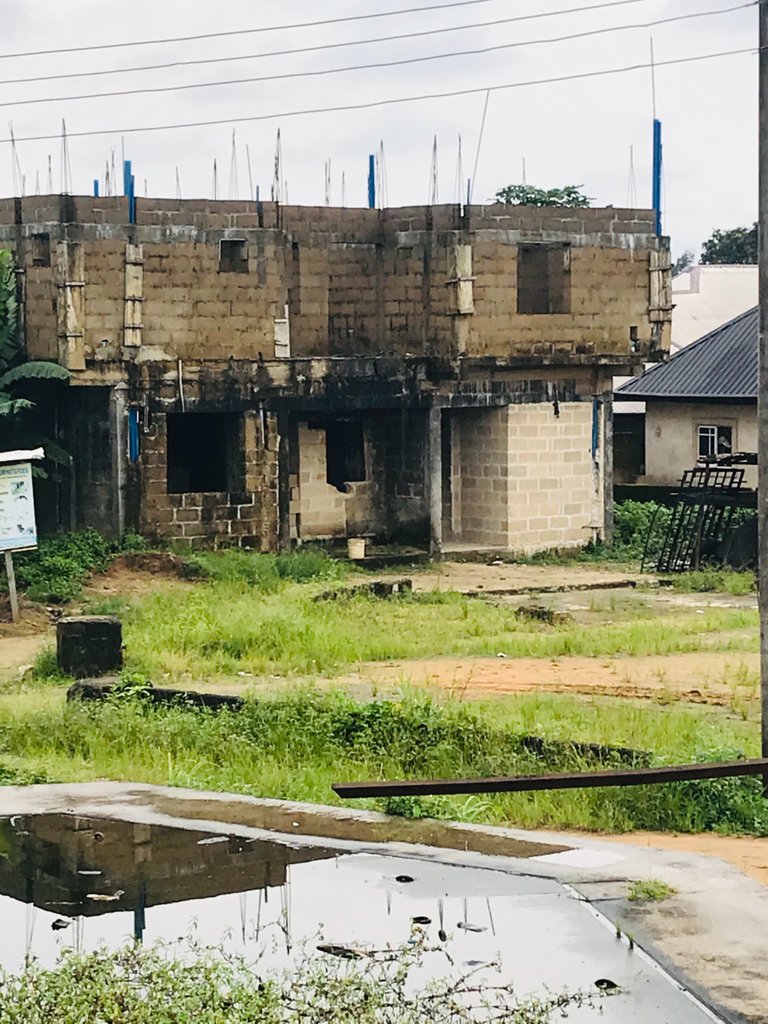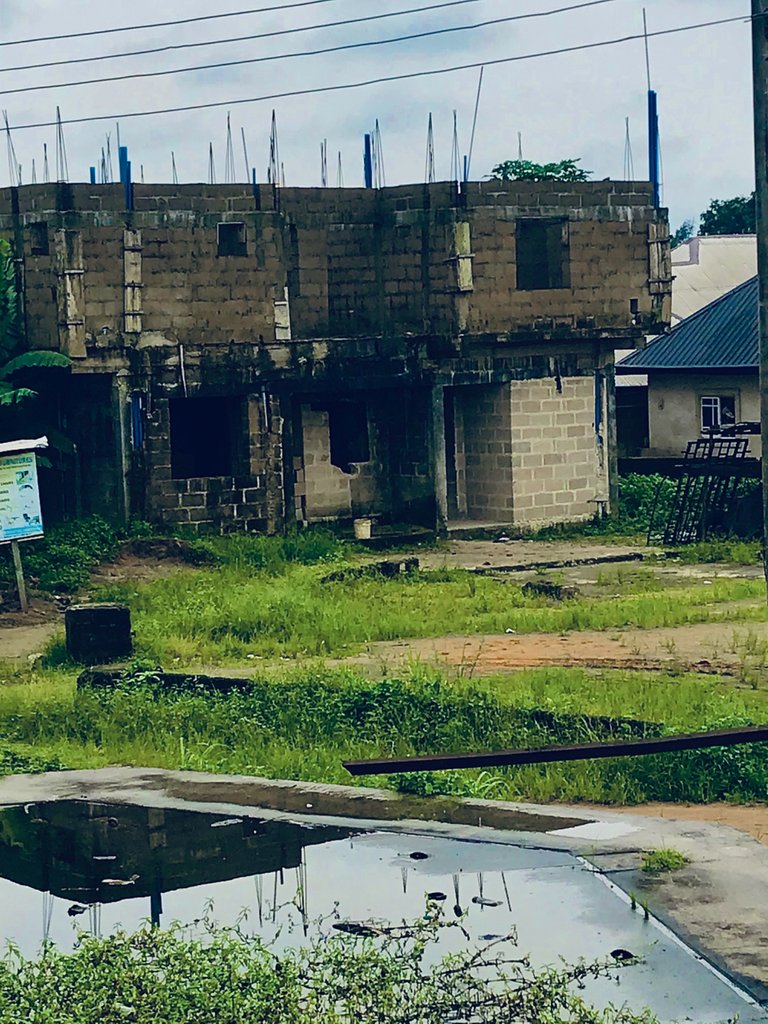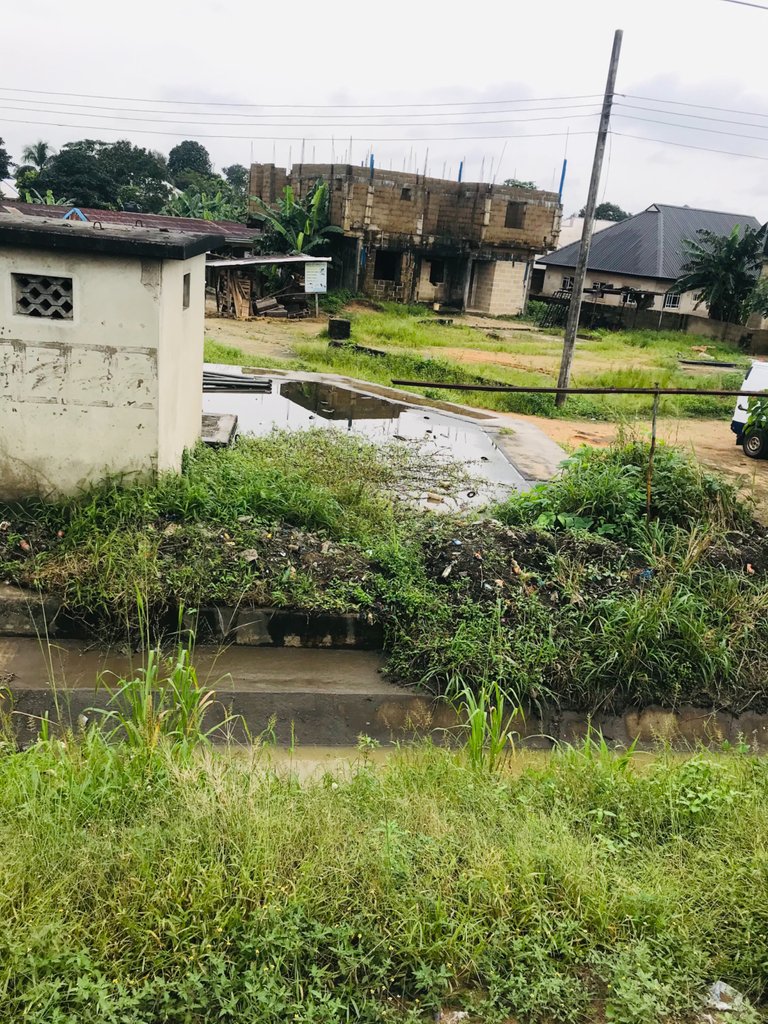 Now this one is also as a result of poor economy system too no money for the mass, those top official are not ready to release money for the masses to use in there endeavors, now take for instance the road, look so bad and terrible. Now this is the work of the local government chairman but no won is doing anything about it.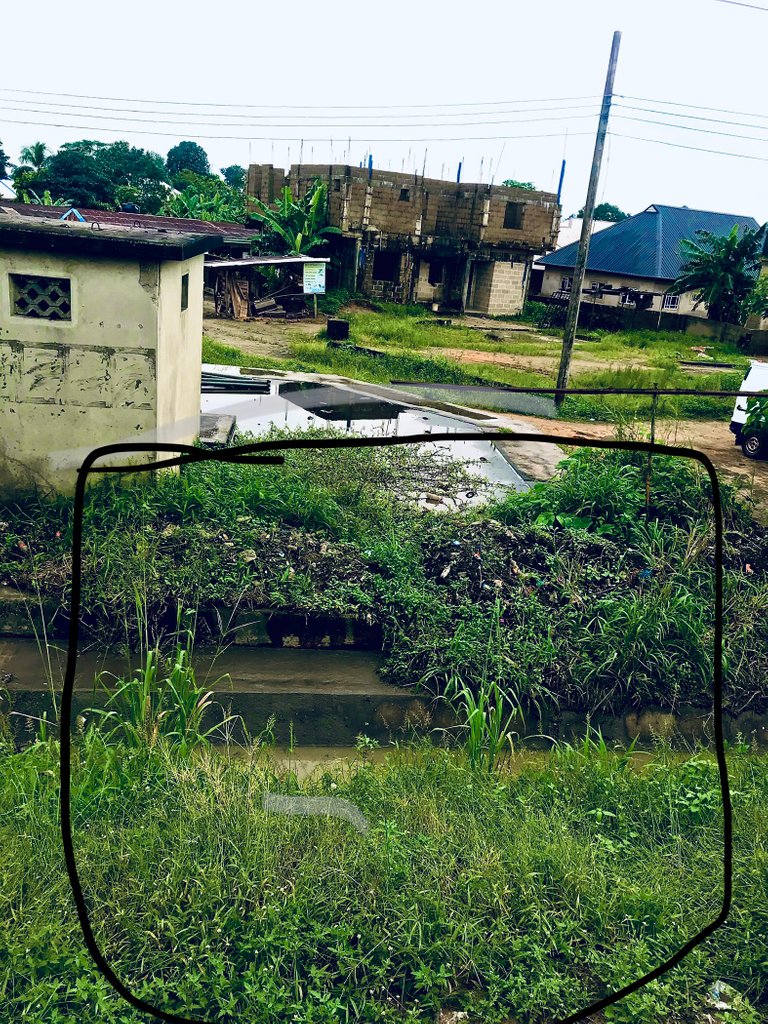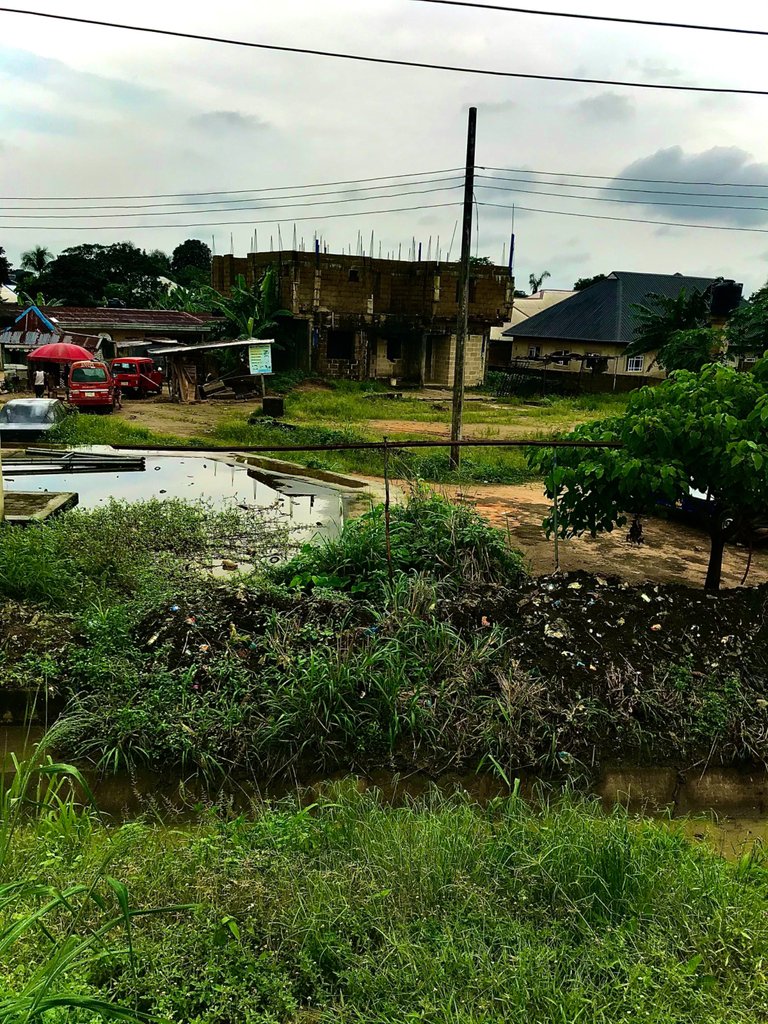 Now the people leaving around here are the ones suffering cause the dirty and stagnant water will definitely affect there health badly and can even make them sick, I wonder how they do at night cause this will definitely bring mosquitoes 🦟 and from mosquitoes bite one gets malaria and malaria kills when not early treated or it can even make one stay sick and keep spending the little money he/she should have used in feeding to buy drugs and treat themselves, it's not fair at all, the voice of the masses doesn't matter at all once it's election time they'll surly be needing our votes to get into power but they refuse to keep us in good health so we'll all be in good shape to vote for them when the time comes. Looking at the this I was so heart broken I felt so disappointed with the local government, they can't do anything about the situation,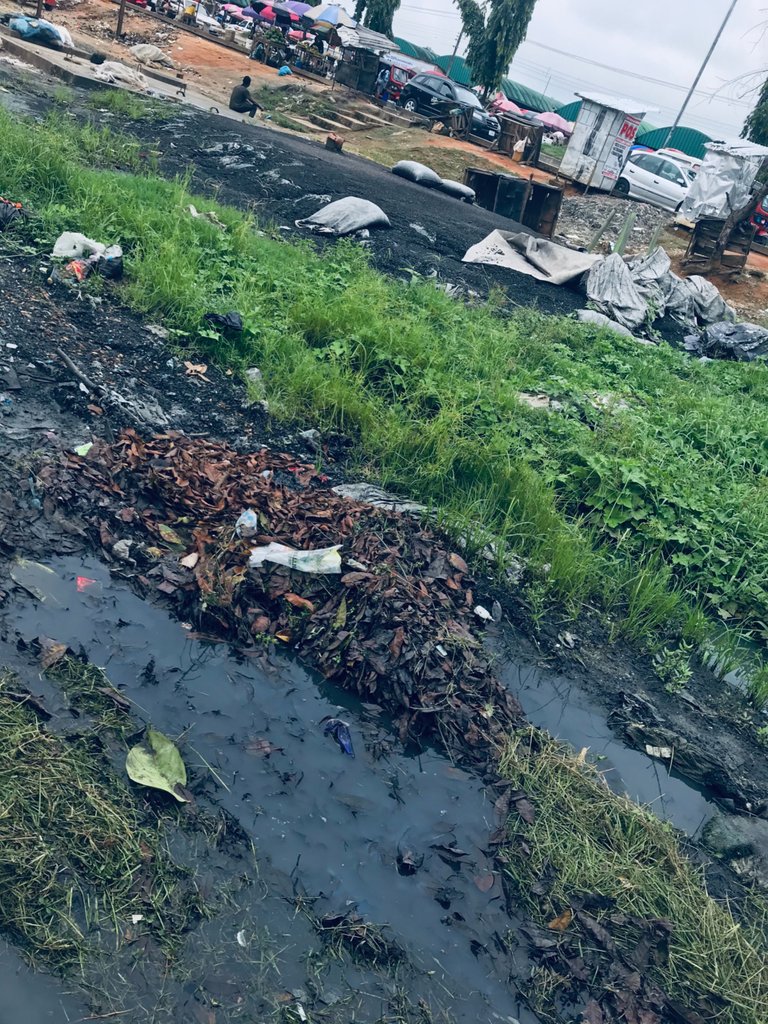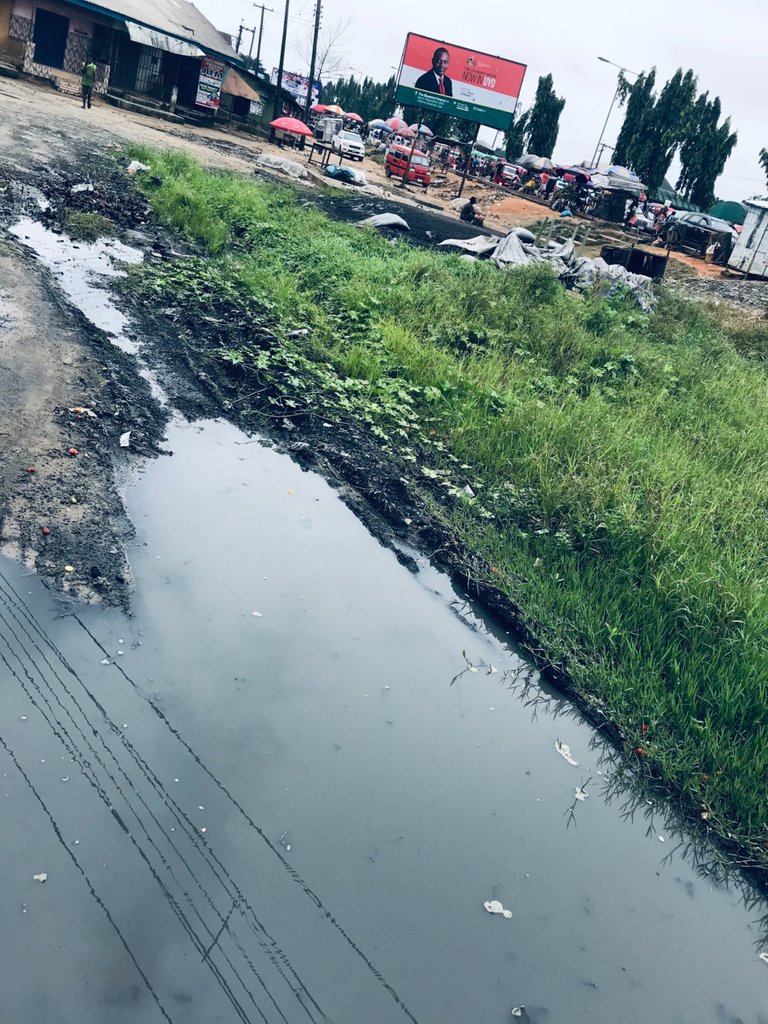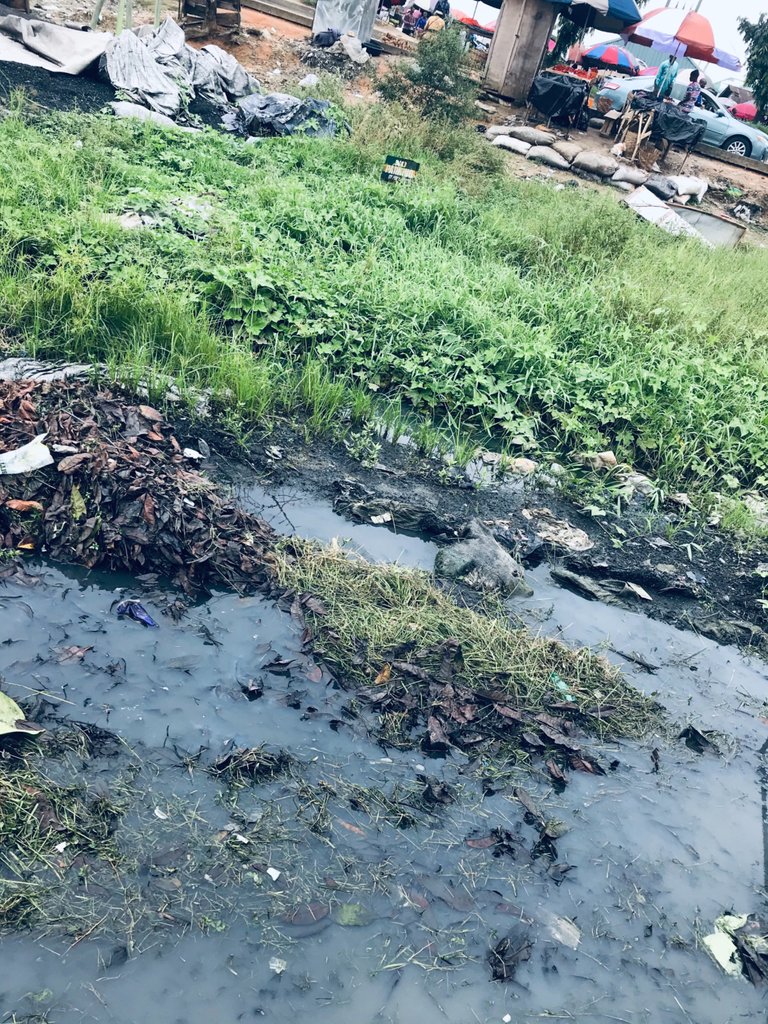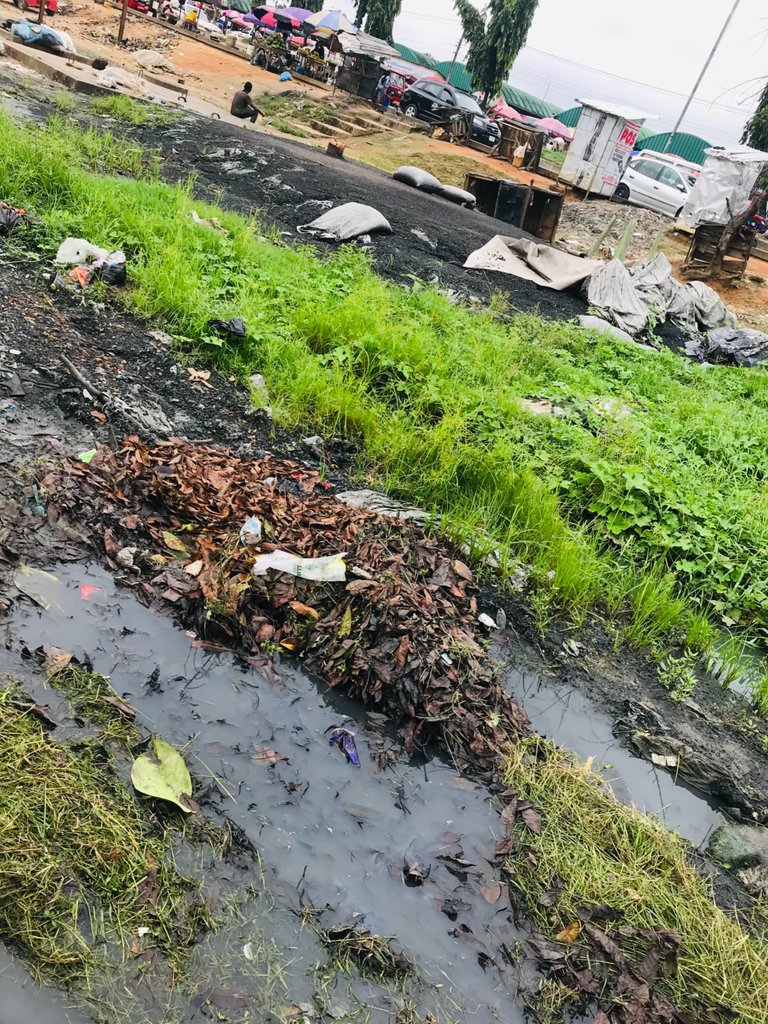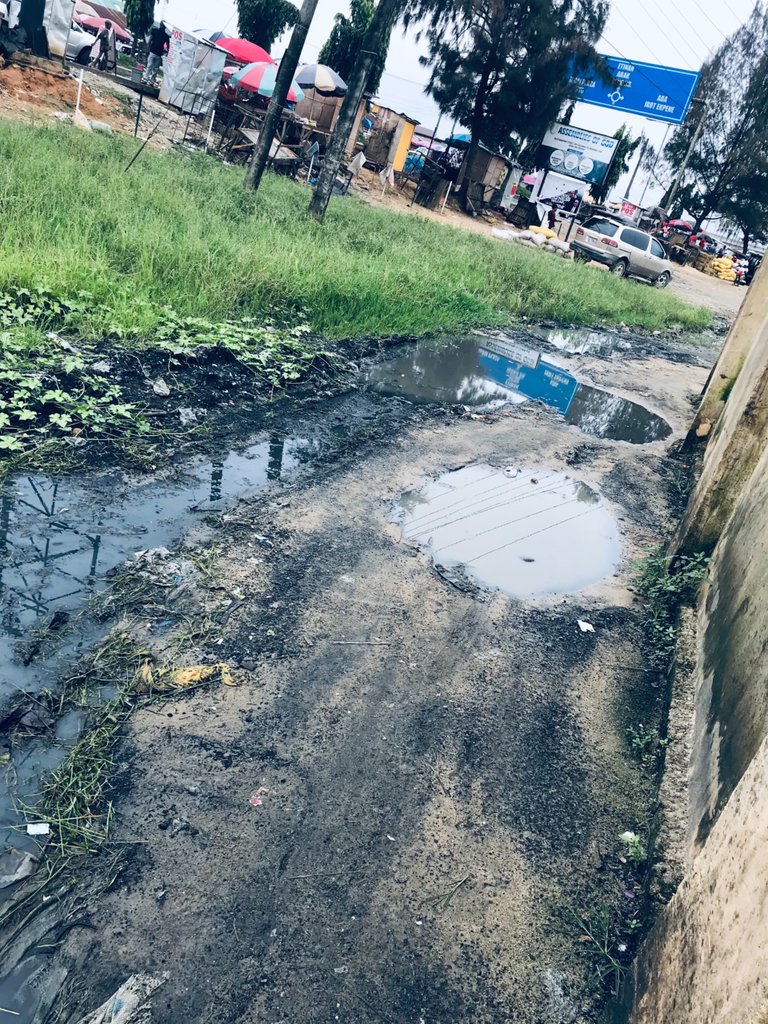 they're just up there living a comfortable life, since the last election, I remember clearly they promised us greater things like:
Good health care centers
Good roads
Good economy system
Better job opportunities.
But just like they wanted we voted them into power now they've forgotten there promises and they're just living comfortable over there and forgetting the masses that voted them into power and they forgot there promises of good things to us and they don't even care about the health of the helpless masses. At least if they're not ready to amend and give us good roads they should at least make the economy better so the helpless masses could have money to complete there projects.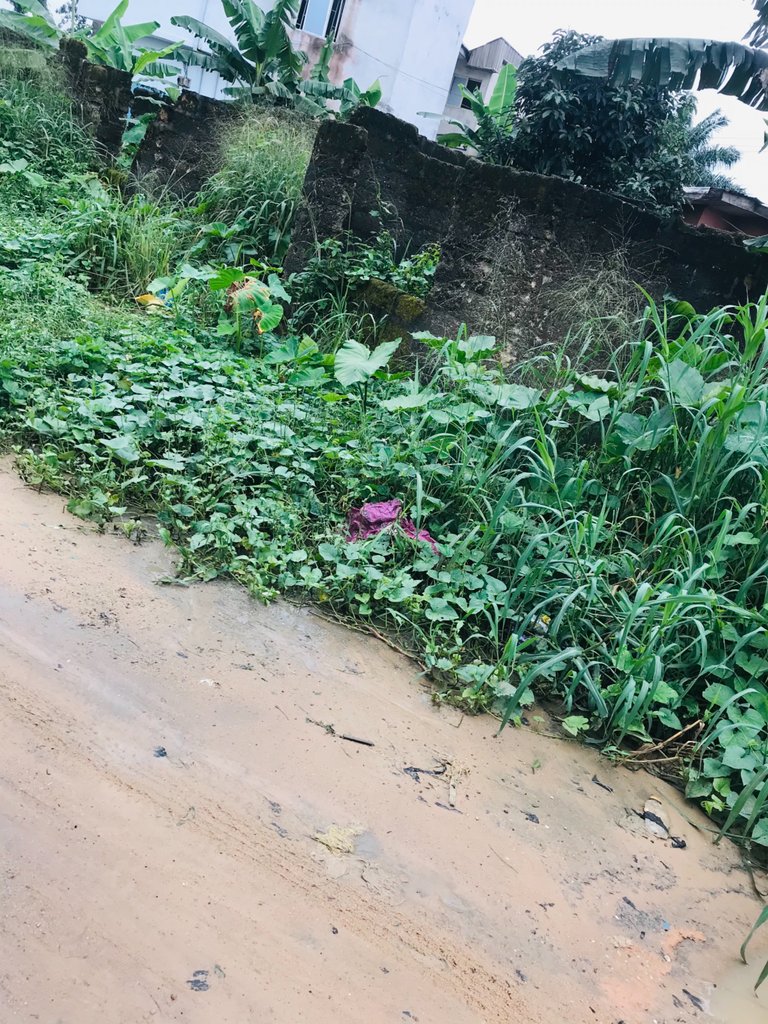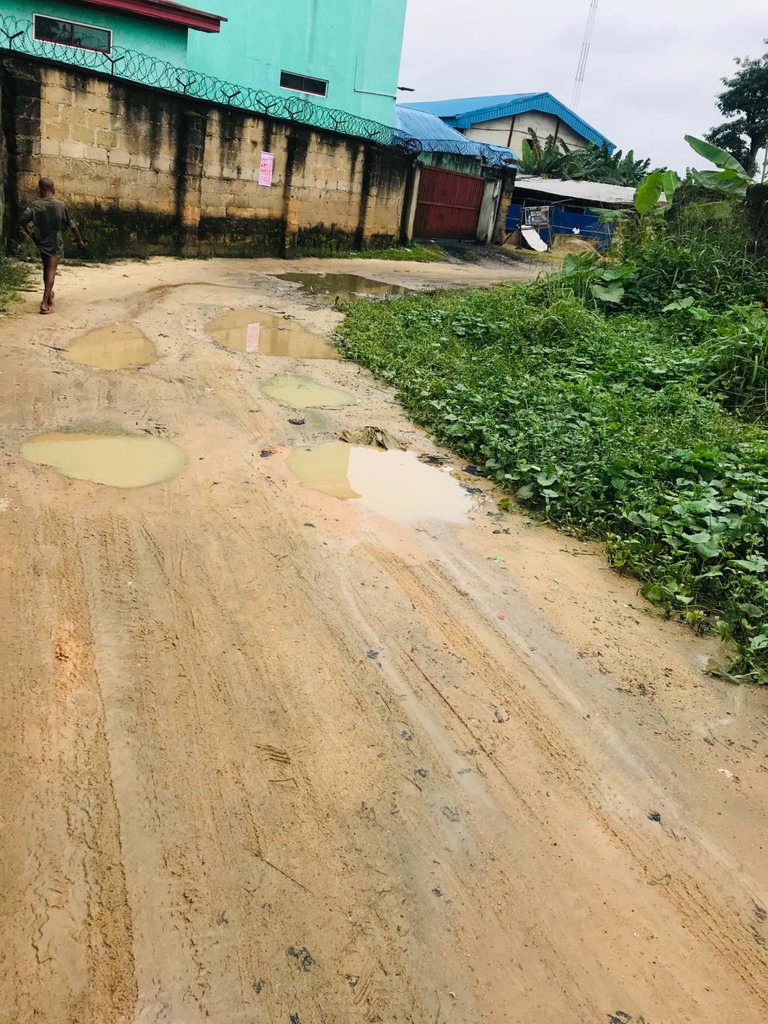 And if the masses should have money they might even organize themselves to amend the road in the little way they could even though not up to an high class standard but it would be something preferable than how it is now.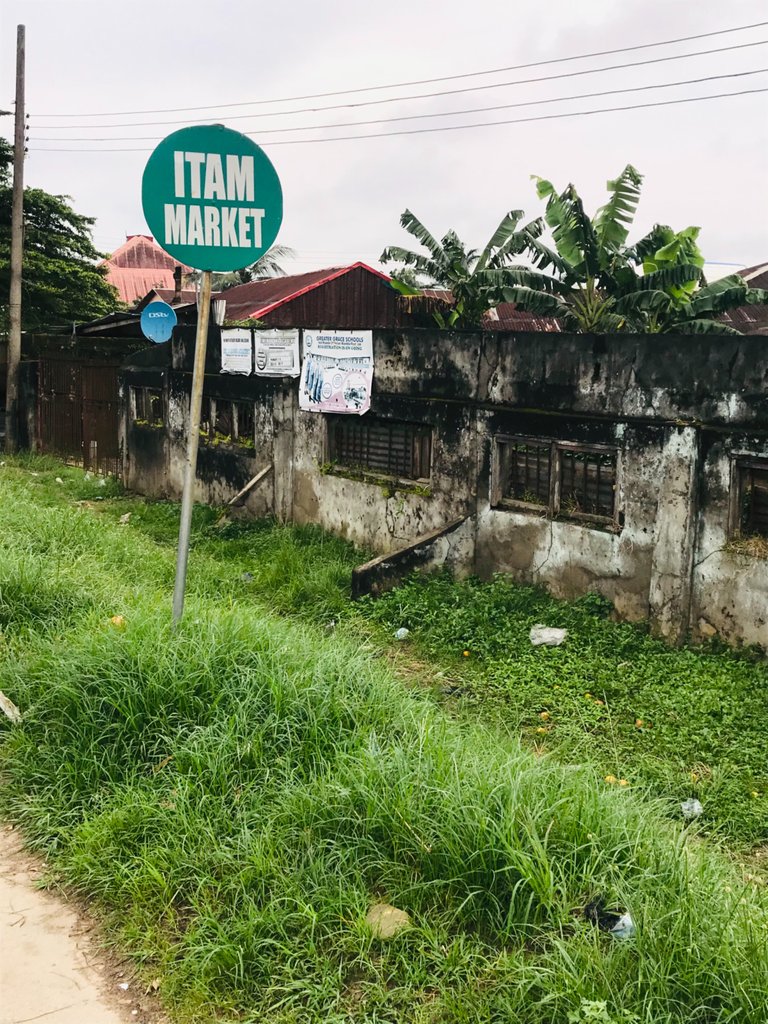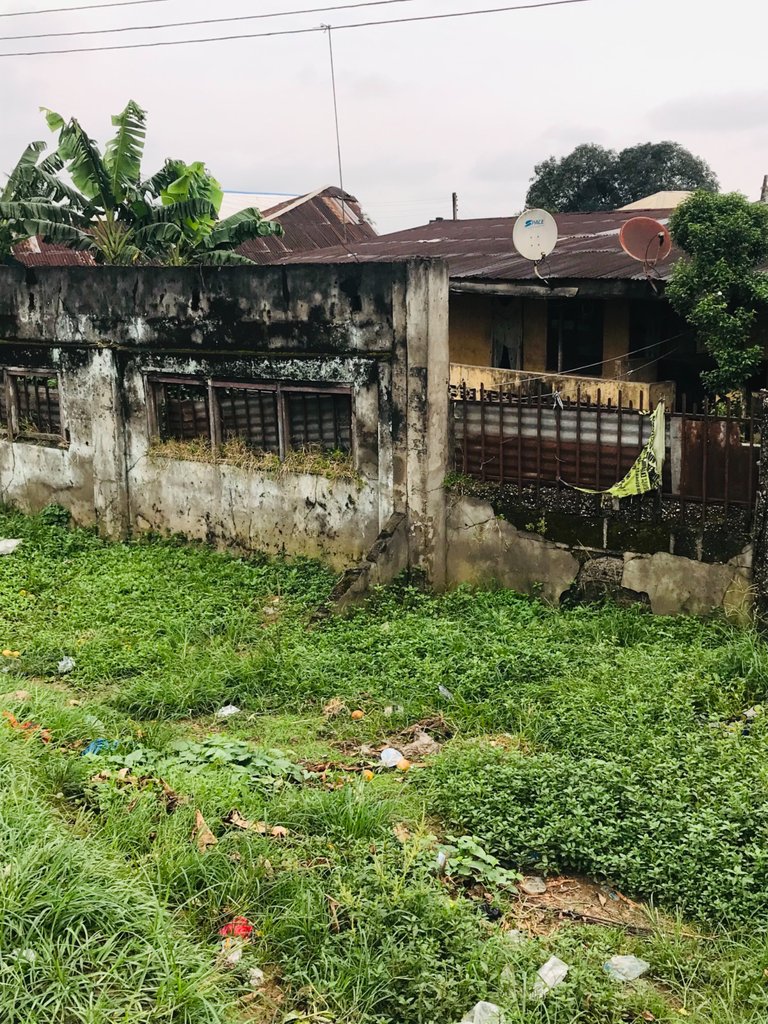 Now to the citizens we are not doing well in our own little way cause over here every last Saturday of every month is a compulsory sanitation day for every citizen in the state from 7am in the morning to 10am and movement are always restricted. So now when it's sanitation day I think in our little way as citizens of the state we could have been trying to clean our surroundings in the little way we can so now in someway everyone is at fault in this matter not only the government.
Now here's one of the markets in our state, it's actually a road side market, along the highway.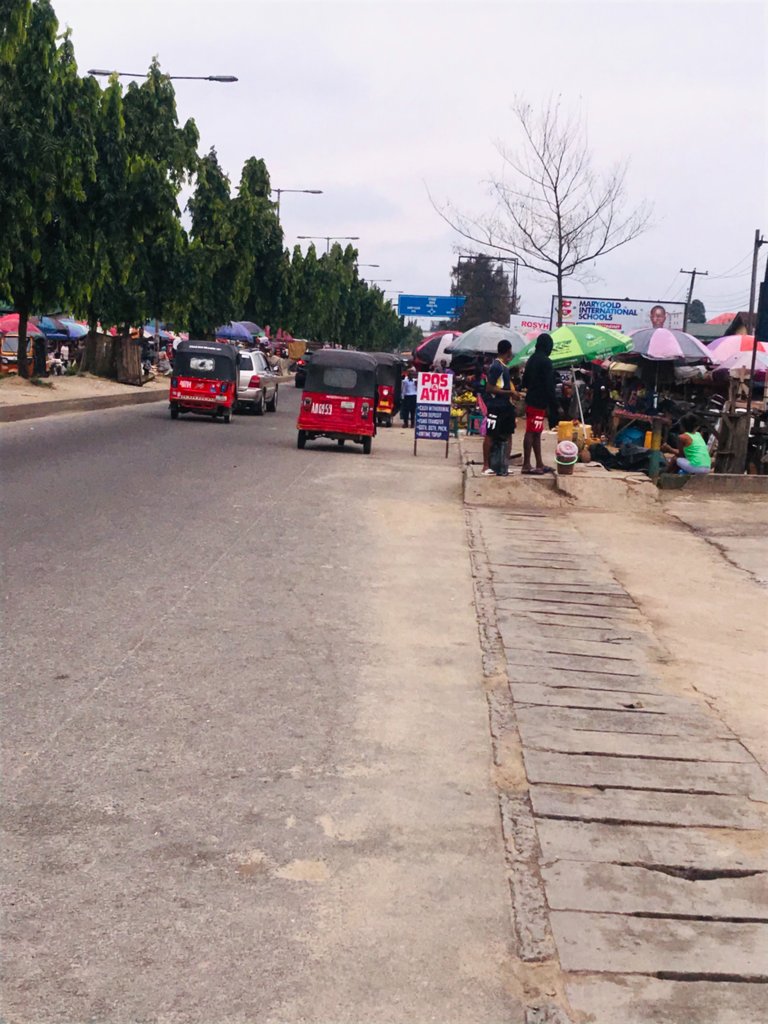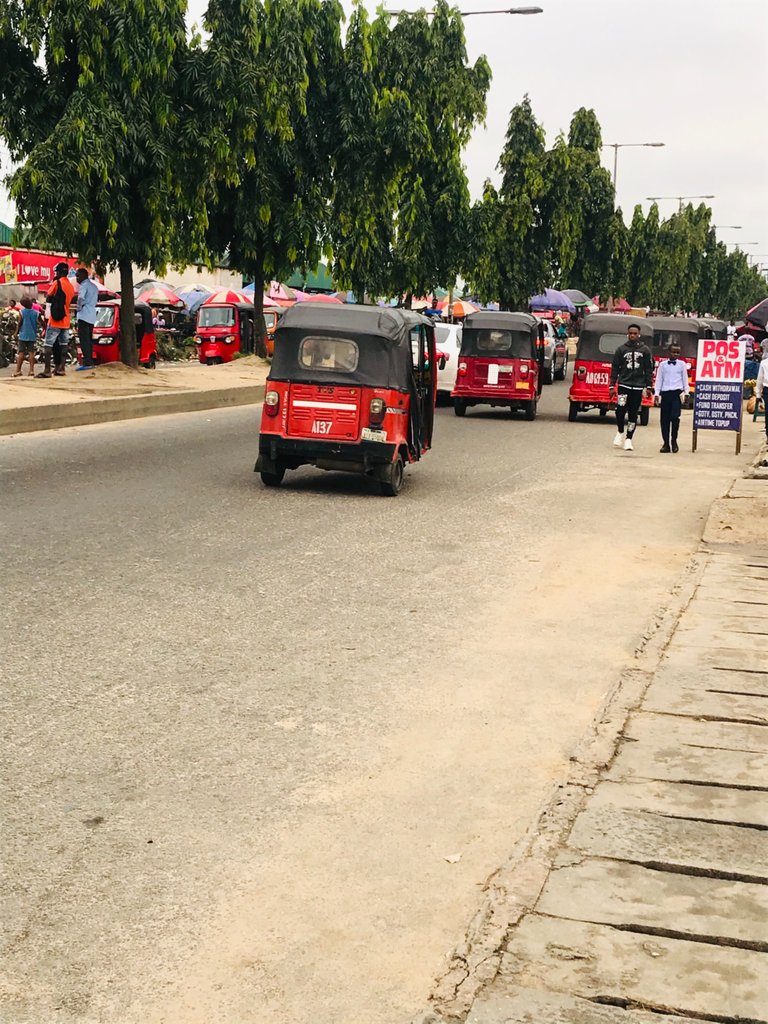 it's call (Itam market) and this market is not that bad, one thing am glad about is that this market do maintain good hygiene now in the picture you'll see a truck backing the road side bin to go dump them at the sewage.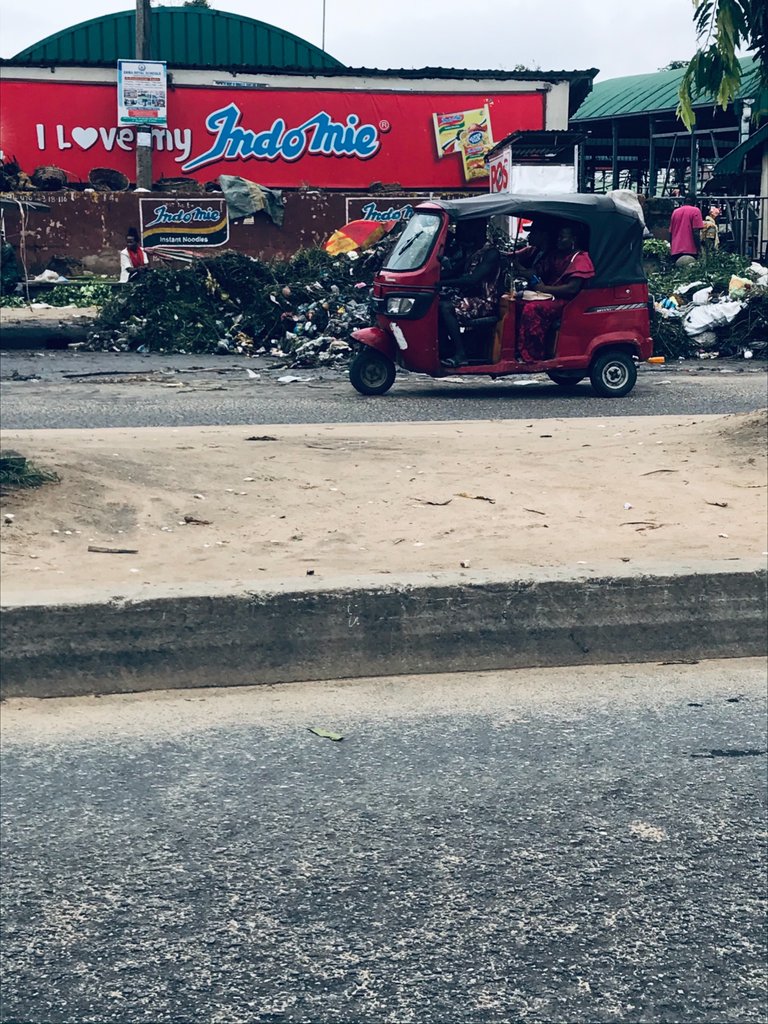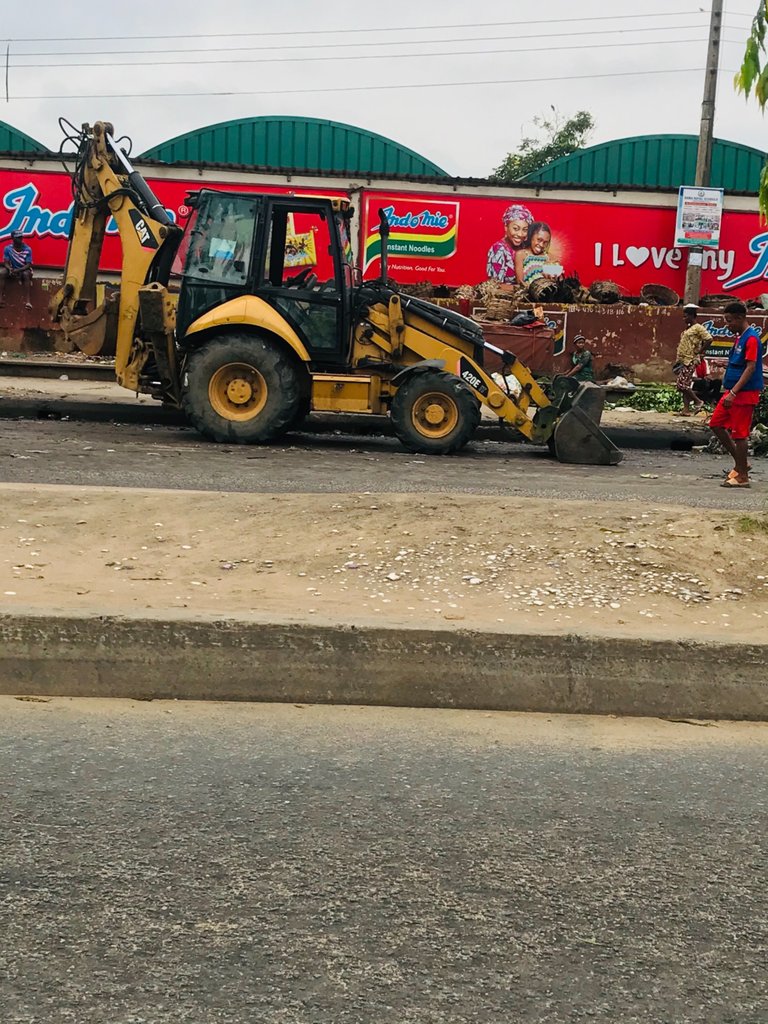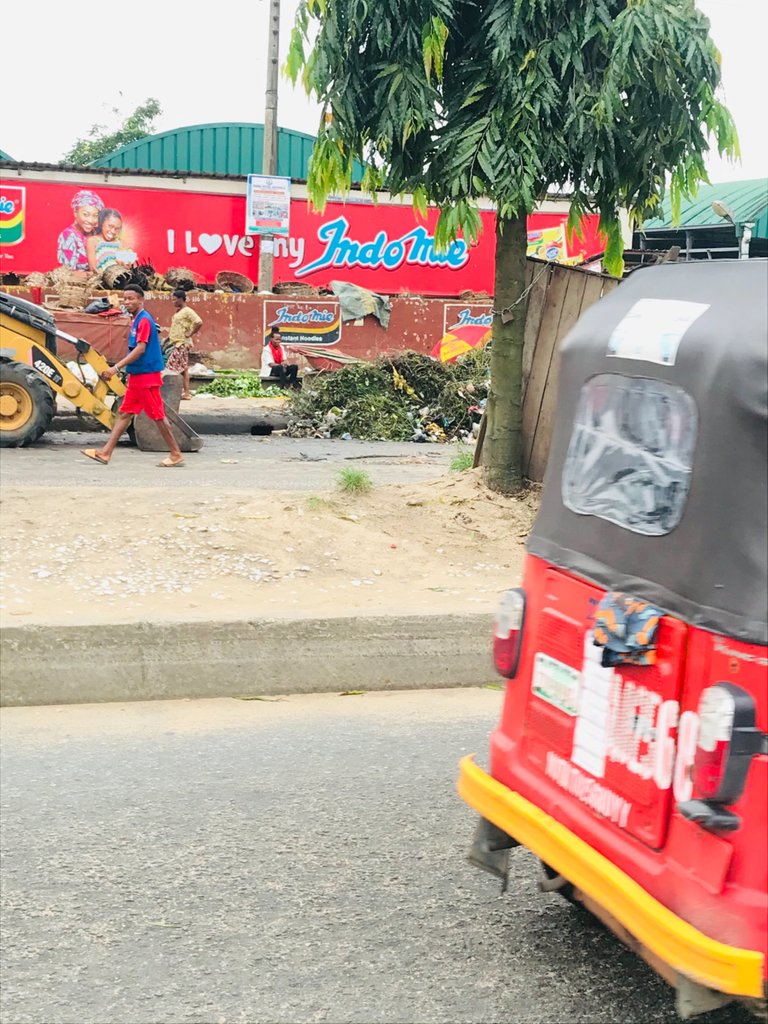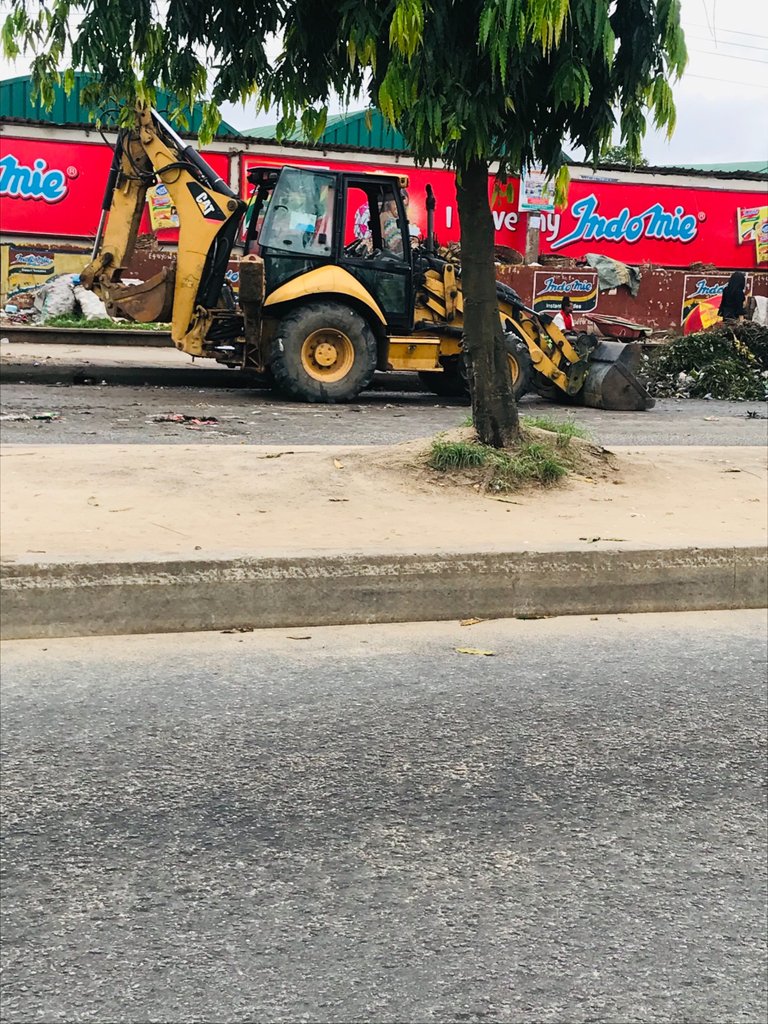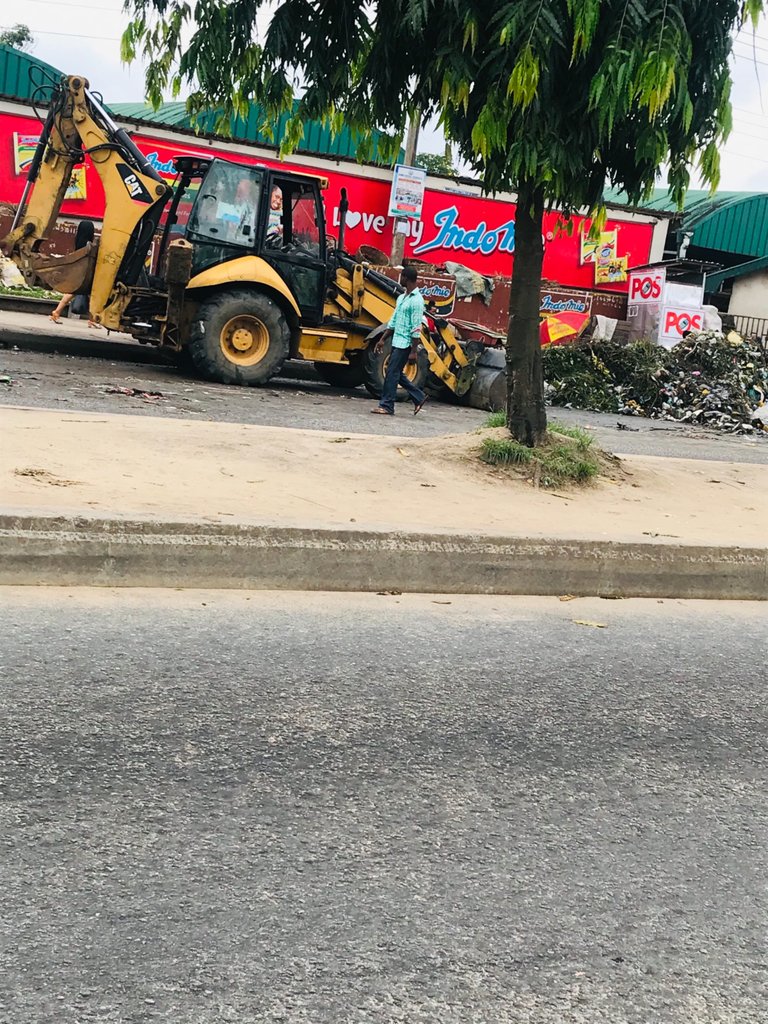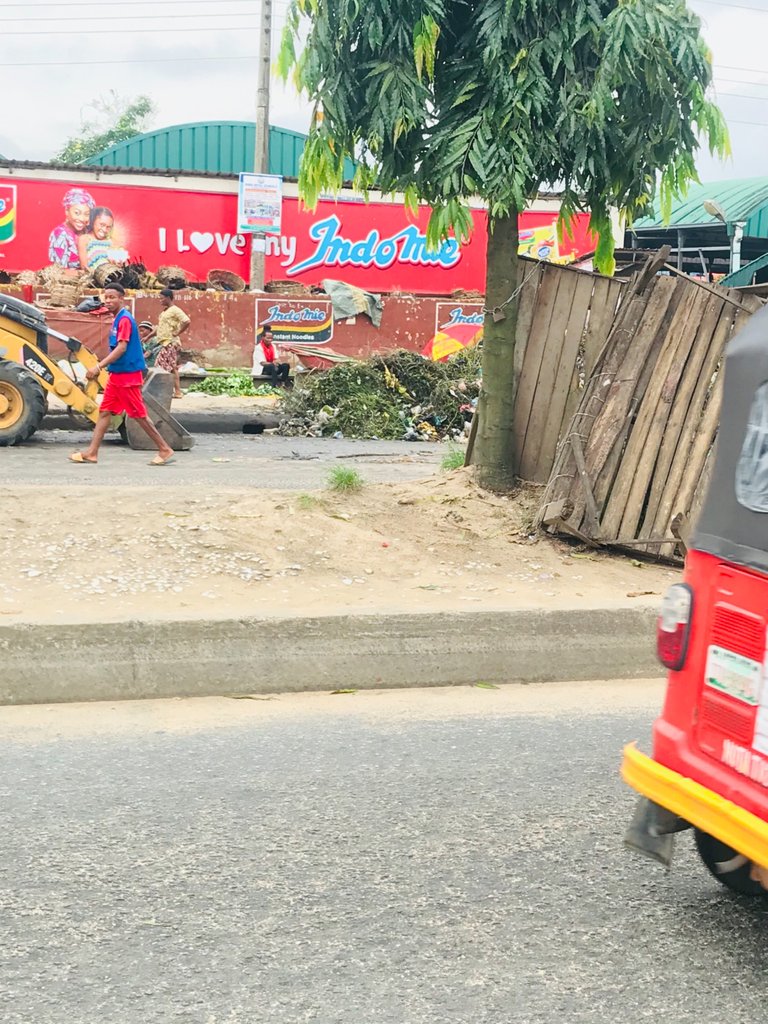 Now here's a new fuel station also in my area too,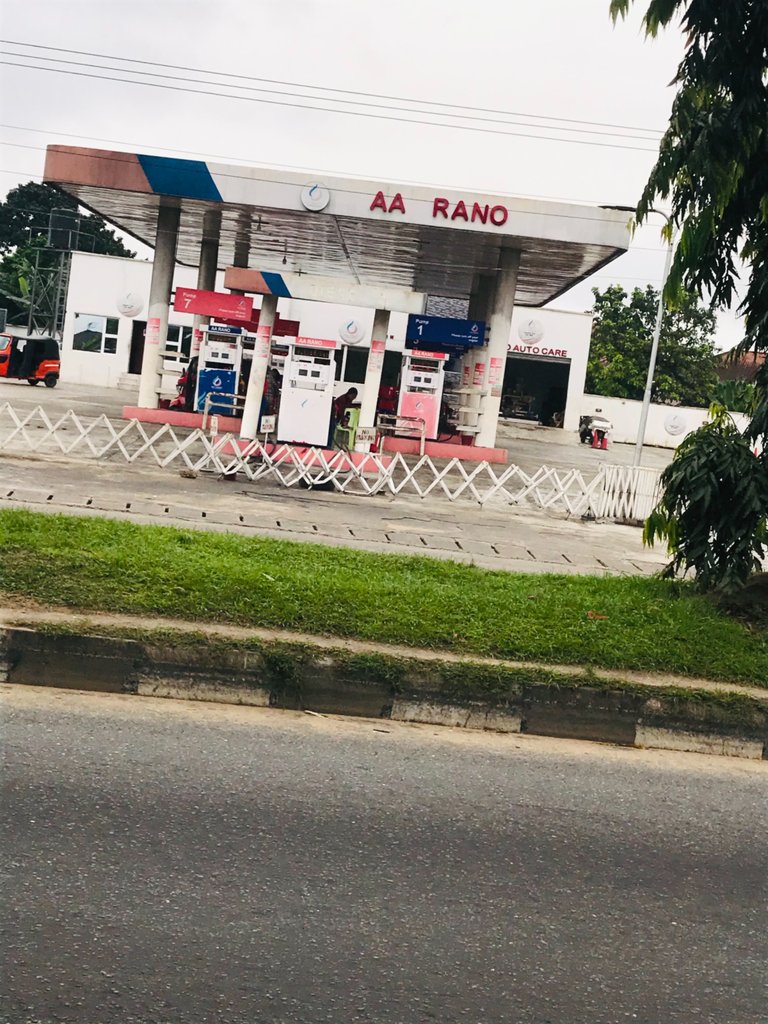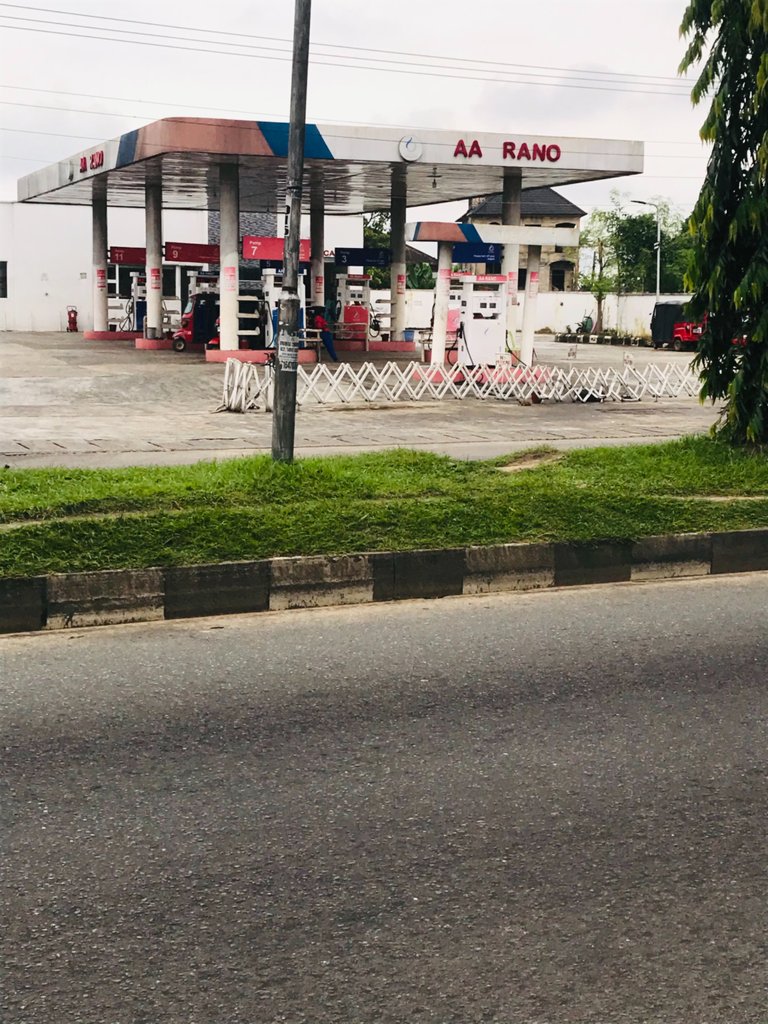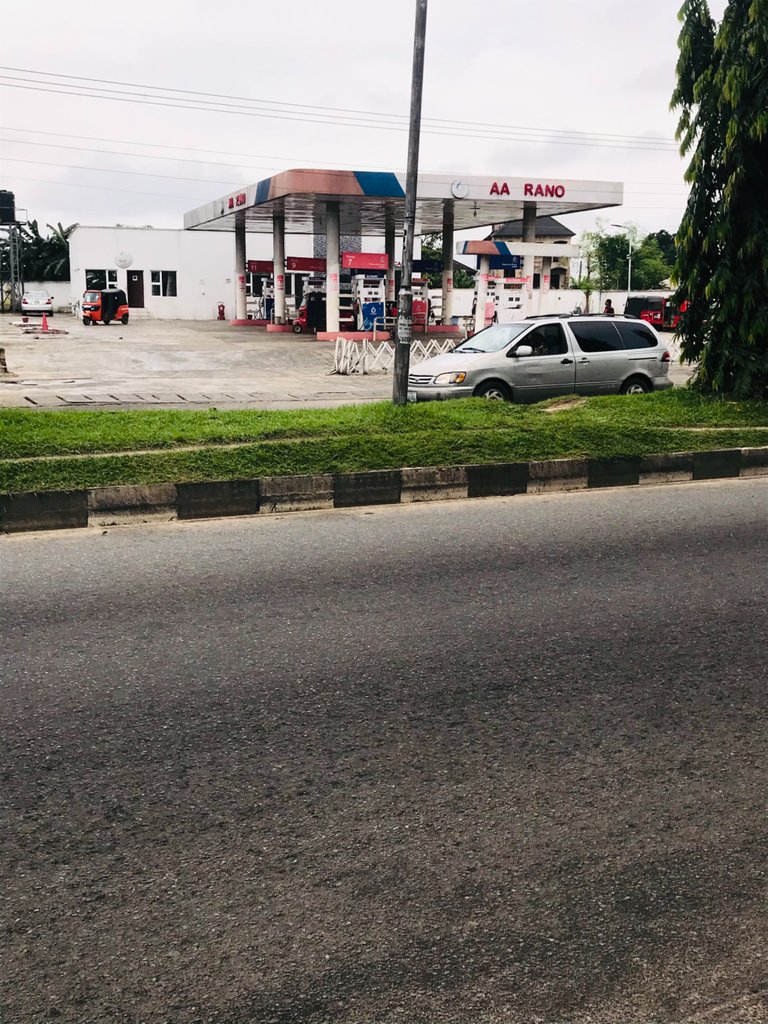 just recently built beside the road and it's really helpful to the motorists cause previously they were no fuel stations around and the motorists find it difficult to refill when they run out of fuel along the road so this was built too few months again.
Now here are highways in my area,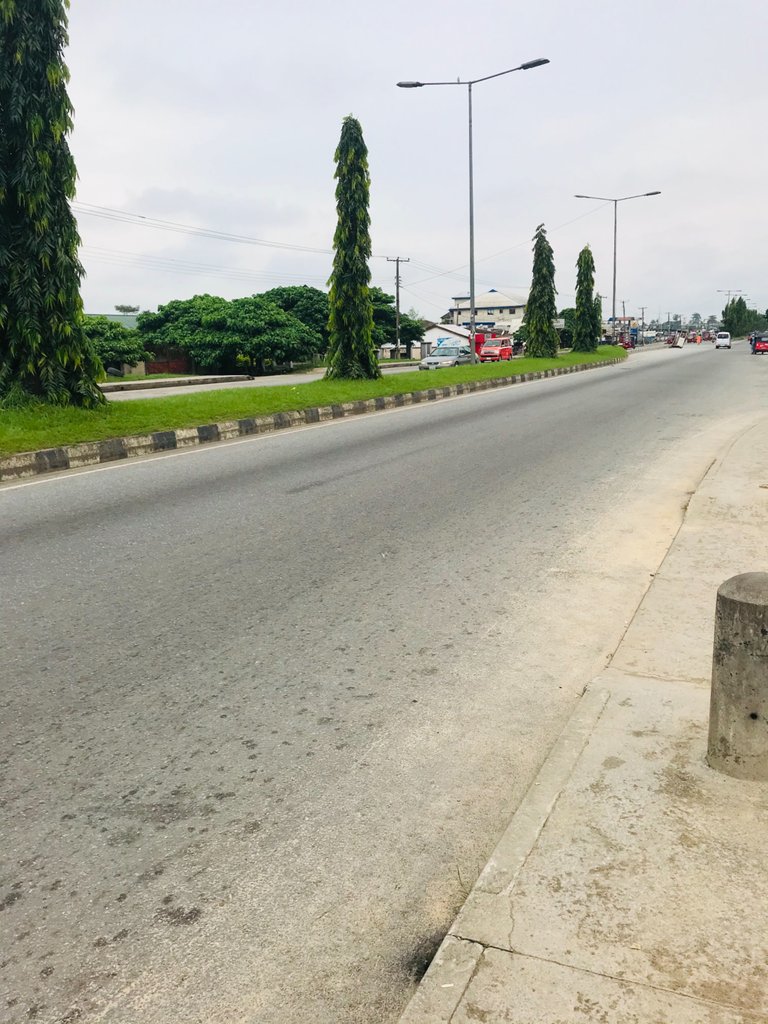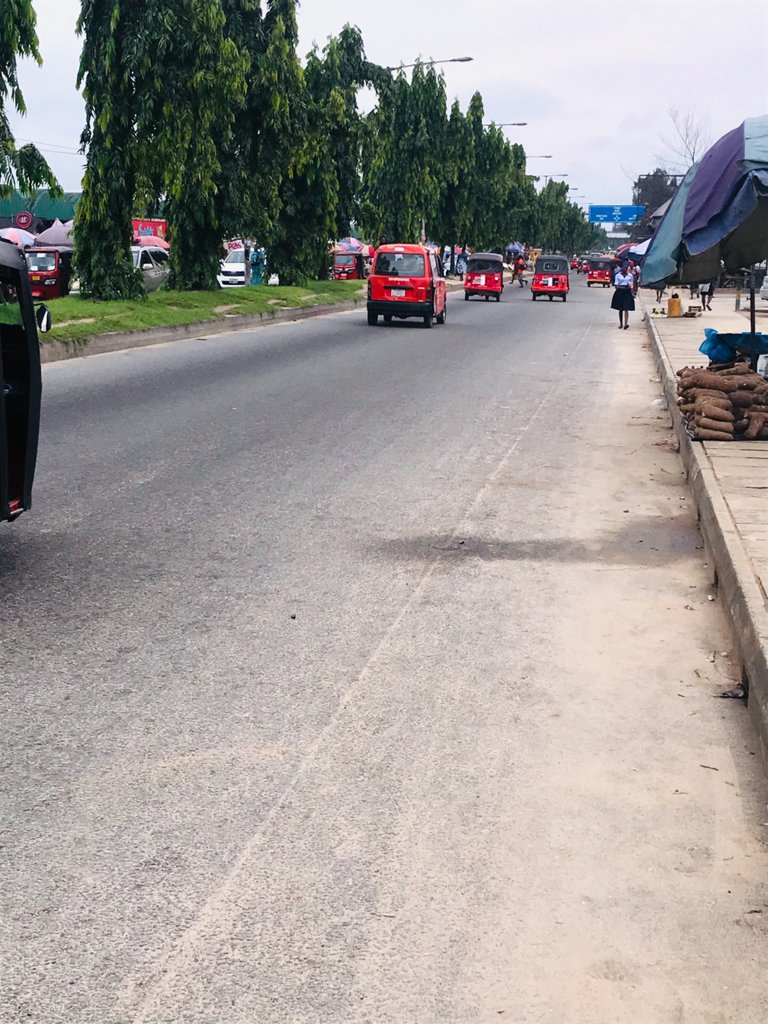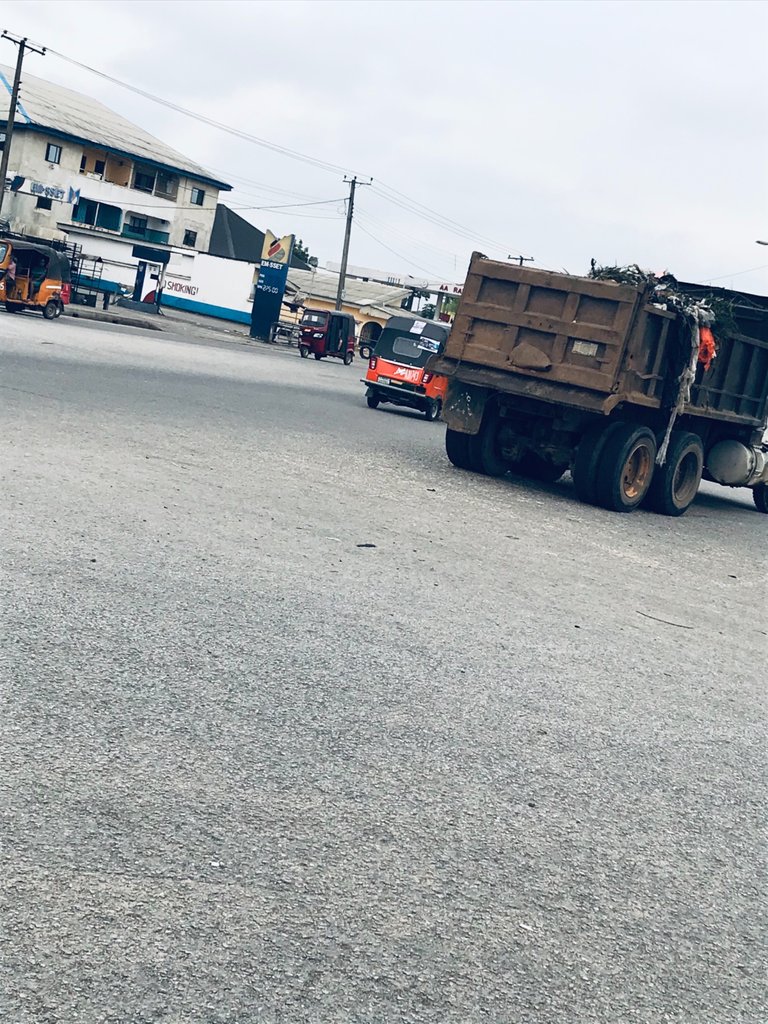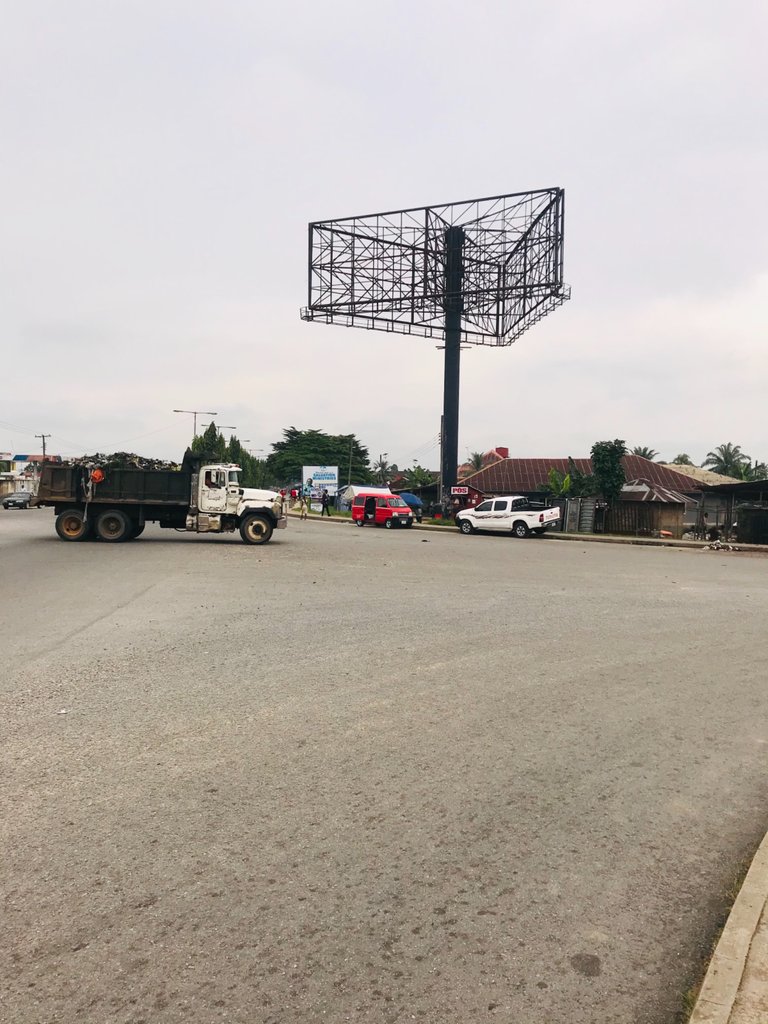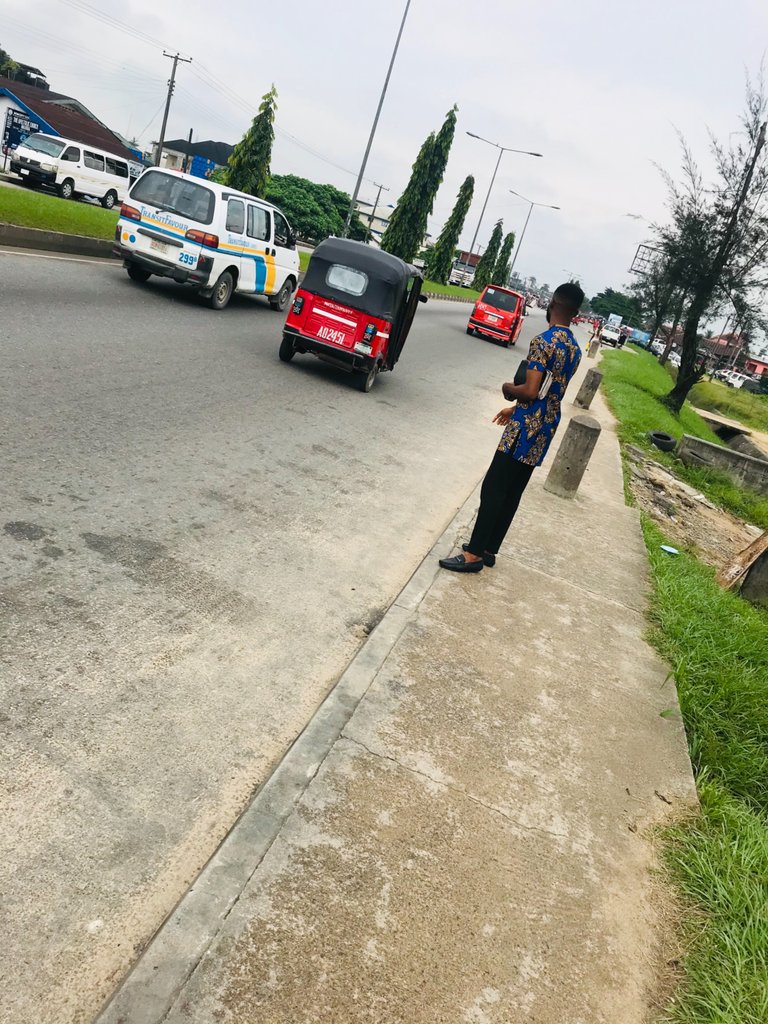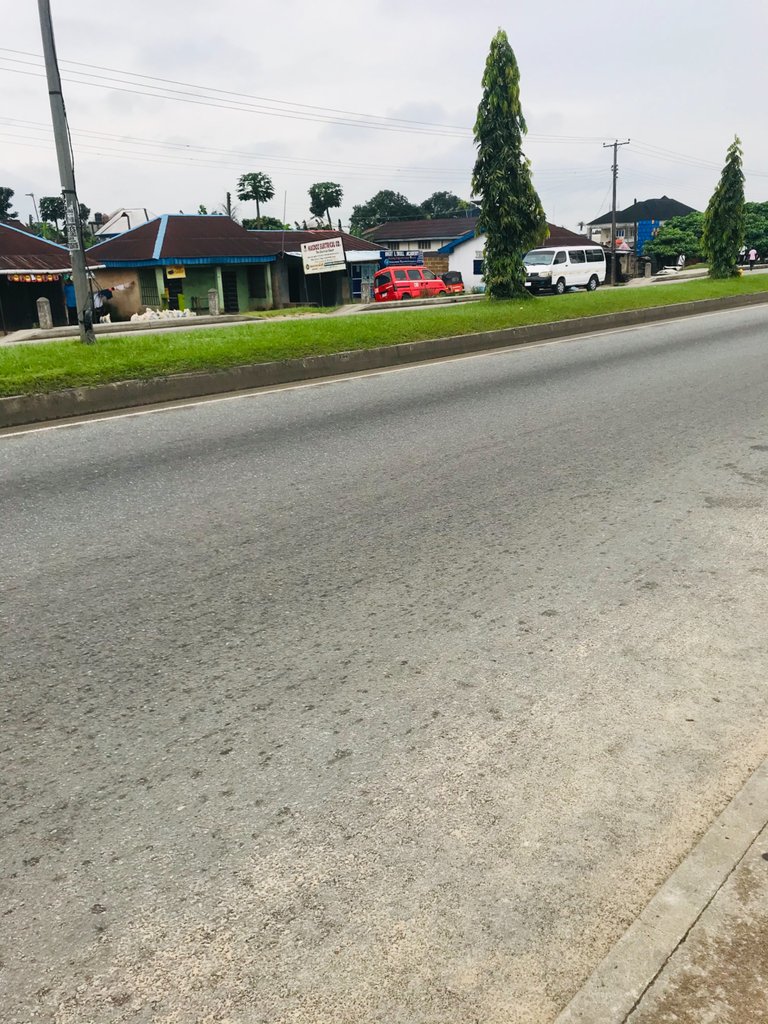 I really walked around😂 and feed my eyes yesterday 😂 well I gat to learn about things.
Thanks Guys for sticking around my post see you!!!!
---
---