My glorious HiveFest summary | Meine glamuröse HiveFest Zusammenfassung (ENG|GER)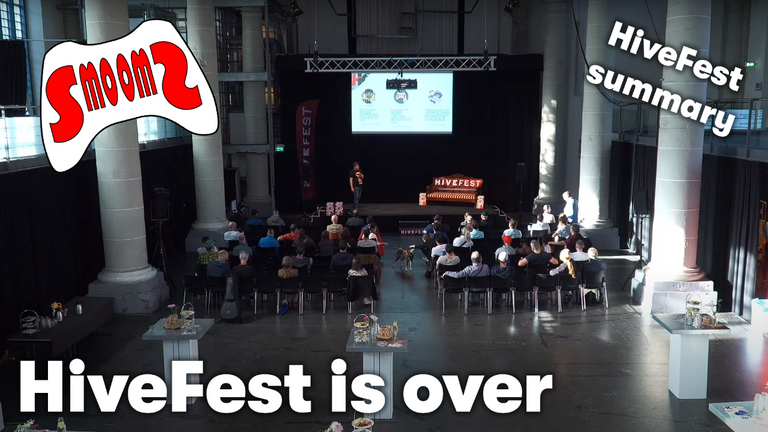 ENG
It was simply THE event par excellence. HiveFest 7 is now officially over for me. Everything is back to "normal". My dog is back and I don't have to sleep in a crappy tent anymore. LOOL
The outward journey was managed by train. Since it is only 300-400km, the train ride was quite smooth. But already started with the fact that I had only 5 minutes change time to reach the first connecting train. My train was 8 minutes late. DUN DUN DUUUUUUN!!!
DE
Es war einfach DAS Event schlechthin. Das HiveFest 7 ist nun offiziell für mich vorbei. Alles ist wieder auf "Normal" gestellt. Mein Hund ist wieder da und ich brauch nichtmehr in einem beschissenen Zelt schlafen. LOOL
Hin ging es für mich mit dem Zug. Da es nur knapp 300-400km sind war die Zugfahrt recht geschmeidig. Fing aber schon damit an, dass ich nur 5 Minuten Umstiegszeit hatte um den ersten Anschlusszug zu erreichen. Mein Zug hatte 8 Minuten verspätung. DUN DUN DUUUUUUUUN!!!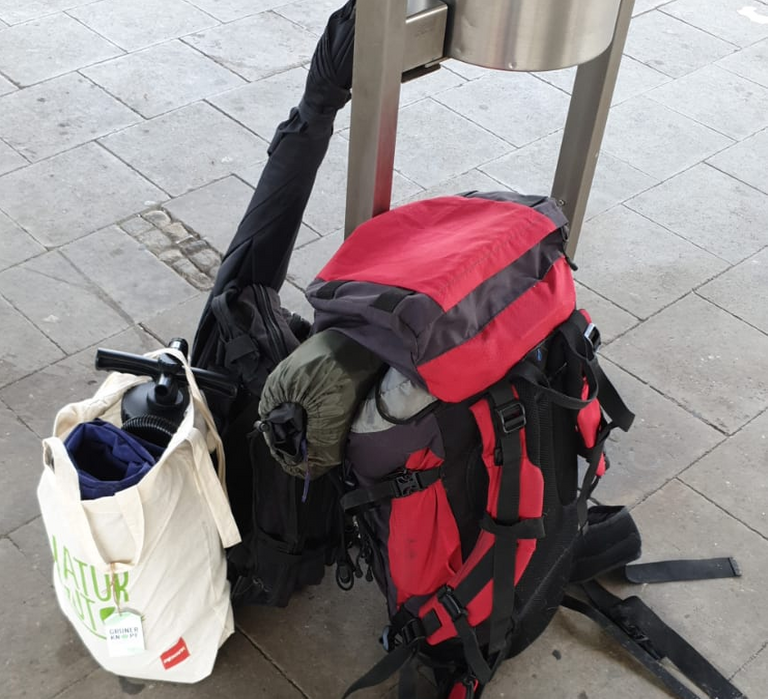 Because of my above-average intellect, which must have reached peak performance the day before, I wisely organized a pickup to take me to the station, where the transfer time was only 5 minutes. As if I would have guessed, because the previous train arrived officially, and I kid you not, 3 minutes after the connecting train has gone. I think I am clairvoyant.
The train ride was not too problematic. Once change, in the IC from Osnabrück to Amsterdam, where I met @quekery and used the IC WLAN to play Splatoon 3 on the Nintendo Switch together with him. (And drinking overpriced IC coffee).
Aufgrund meines überdurchschnittlichen Intellekts, der einen Tag vorher womöglich peak-performance erreicht haben muss, habe ich in weiser vorraussicht eine Abholgelegenheit organisiert, die mich zum Bahnhof bringt, bei dem die Umsteigezeit bloß 5 Minuten betrug. Als ob ich es geahnt hätte, denn der vorhergehende Zug kam offiziell, und ich verarsch euch nicht, 3 Minuten nachdem der Anschlusszug gefahren ist erst an. Ich glaub ich kann hellsehen.
Die Zugfahrt war dann nichtmehr all zu problematisch. Einmal umsteigen, in den IC von Osnabrück nach Amsterdam, wo ich @quekery traf und das IC WLAN dafür verwendete mit ihm zusammen Splatoon 3 auf der Nintendo Switch zu spielen. (Und überteuerten IC Kaffee zu trinken.)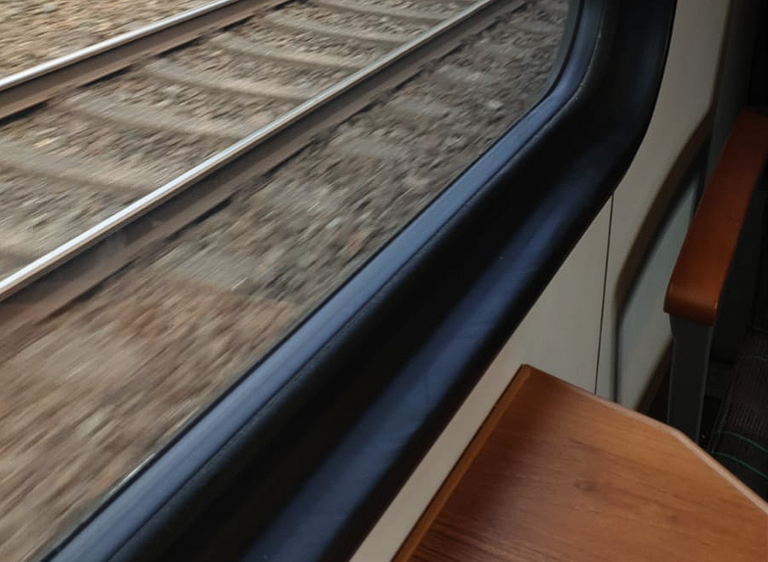 Arrived in Amsterdam it first went to the Volkshotel for Quekeron and me. I, as an intrepid navigator, who completely played out his Google Maps skills have led us safely and (halfway) dry to the destination, where we first shook a few hands. @roelandp was the first who had to hold out. LOOL
Relatively quickly I "forced" @arcange to chat in the lobby. It was really great to meet you in real life. We are definitely looking forward to an interview. We could also meet @louis88 and @rivalzzz on a cigarette in front of the hotel to say hello.
In Amsterdam angekommen ging es für Quekeron und mich dann erstmal zum Volkshotel. Ich, als unerschrockener Navigator, der seine Google Maps Fähigkeiten komplett ausspielte habe uns sicher und (halbwegs) trocken ans Ziel geführt, wo wir erstmal ein paar Hände geschüttelt haben. @roelandp war der Erste, der hinhalten musste. LOOL
Relativ schnell habe ich @arcange in der Lobby zum quatschen "genötigt". War echt super dich mal so in echt zu treffen. Ein Interview machen wir auf jeden Fall klar. Auch @louis88 und @rivalzzz konnten wir auf ein Zigarettchen vor dem Hotel antreffen um mal Hallo zu sagen.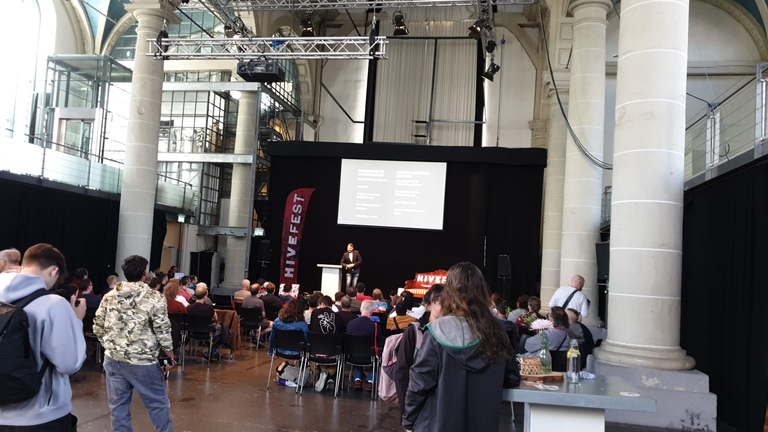 Lobby party at the Volkshotel: Everyone "in a good mood". The bag of @mary-me is MIA...
The complete travel fund of the HiQ editorial staff... gone...
But did that prevent us from delivering a (halfway) perfect presentation on the 2nd presentation day? Not at all. The presentation was really fun. At the beginning I was really looking for the right words, but I was also really tired because I only slept 4 hours the night before and not even that well because it was stormy and it was raining all the time. I will NEVER AGAIN camp at a HiveFest. NEEEEEEEEEVER AGAIN....
Lobbyparty im Volkshotel: Alle "voll gut drauf". Ist die Tasche von @mary-me weg...
Die komplette Reisekasse der HiQ Redaktion... gone...
Aber hat uns das daran gehindert am 2ten Präsentationstag ne (halbwegs) perfekte Präsentation abzuliefern? Voll nicht. Das Präsentieren hat echt Spaß gemacht. Am Anfang hab ich echt nach den richtigen Wörtern gesucht, ich hab aber auch hart abgestanden, weil ich die Nacht zuvor nur so 4 Stunden geschlafen habe und diese auch nichtmal so gut, weil es stürmisch war wie sau und die ganze Zeit nur gekübelt hat. Ich werde NIE WIEDER bei einem HiveFest zelten. NIIIIIIIEEEEEEE WIEDER...
---
I could tell you so much more, but then I would take away the content from HiQ.
A big thank you to all who put up with me. Who would be there for example:
Ich könnt euch noch so viel mehr erzählen, aber dann würd ich der HiQ mal mies den Content wegnehmen.
Ein dickes Dankeschön an alle, die mich ertragen haben. Die da z.B wären:
---
@arcange (Can you send me our picture? :P smooms#6962 on Discord)
@solarwarrior (You know why. ;))
@ynwa.andree (You were supposed to throw a rose onto the stage while I presented. LOOL)
@manncpt (The womanizer / Vienna Meetup Guy)
@solymi (solymi.smile = TRUE;)
@crimsonclad (It was nice meeting you. You are not evil. :P)
@blue.rabbit ("How high are you?" - "Wrong! It's 'Hi, how are you?'")
@leosoph (I thought you were smaller. LOOL)
@minigunner (I haven't tried the cbrs on the second venue day. But I'll make it someday myself.)
@blind-spot (Can I do gang signs? LOOL)
---
---