Calm cats in the early morning sunlight.
Hello people, how are you all!!! Hope you all are well. Hope you have a nice time. Posting in photography lovers community after some time.
Winter has arrived in Bangladesh. It's feeling cold. There is not much fog. Meanwhile, guest birds have started coming from different countries. But there is no way to enjoy these things in a busy city like Dhaka. So I decided to go for a walk around Dhaka early in the morning. The main objective is photography. And the second purpose is to enjoy nature this winter. Also want to see the guest birds. So I started looking for the location. Later I thought of Jahangirnagar University. A wonderful place. This university is located in the natural environment. The natural environment of this university exists with a very large area.
I texted my friends. Roughly 7-8 people agreed to go. I will tell the story of the trip in another post. For now, I will share some photoshoots in today's post. We reached Jahangirnagar University early in the morning. Then I went to Battala by rickshaw. There was a plan to have breakfast there.
After getting off the rickshaw, I noticed a group of cats. They sit in the sun for warmth. I went to them.
I thought they would leave here in fear. Usually cats or other animals like that. But no, they didn't scare me. I very calmly started patting them on the head. A mother cat sits with her 3 cubs. One of the kids saw me and moved away, but the rest didn't.
I took out the camera from my pocket. Took some portrait shots. I will share them today. I will share the rest of the pictures in another post.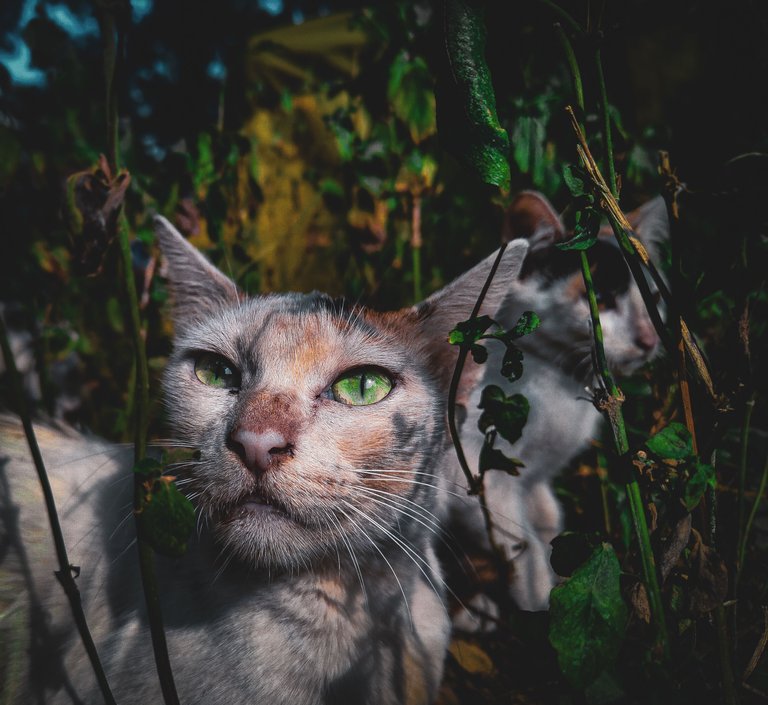 clicked by OnePlus 9RT-f/4.5 Ex.T-1/800s ISO-101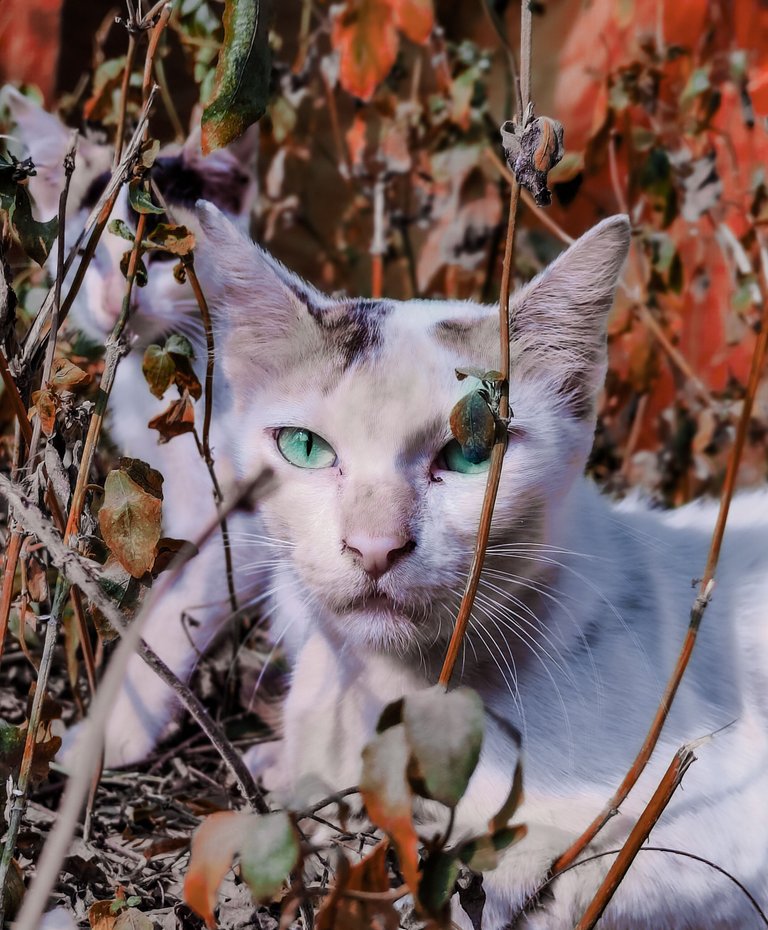 clicked by OnePlus 9RT-f/4.5 Ex.T-1/540s ISO-101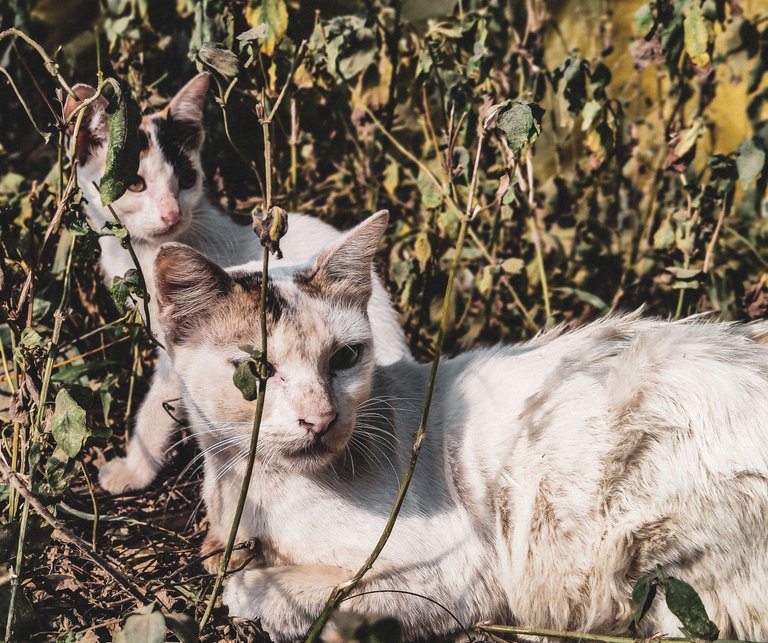 clicked by OnePlus 9RT-f/4.5 Ex.T-1/560s ISO-100
This is the mother cat. The leader, first he showed anger, because we didn't touch his children. It was not our intention to disturb them. The cat was calling in a very tired voice. Just like a hungry cat calls.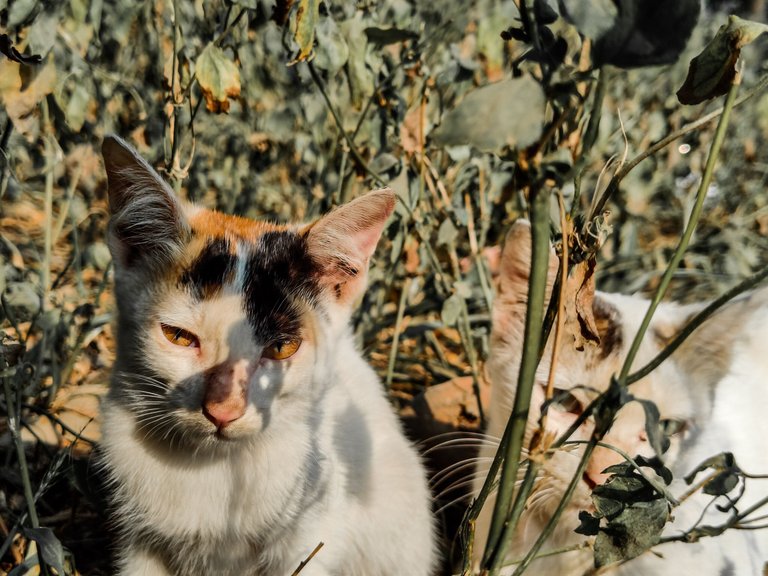 clicked by OnePlus 9RT-f/4.5 Ex.T 1/1500s ISO-101
clicked by OnePlus 9RT-f/4.5 Ex.T-1/380s ISO-100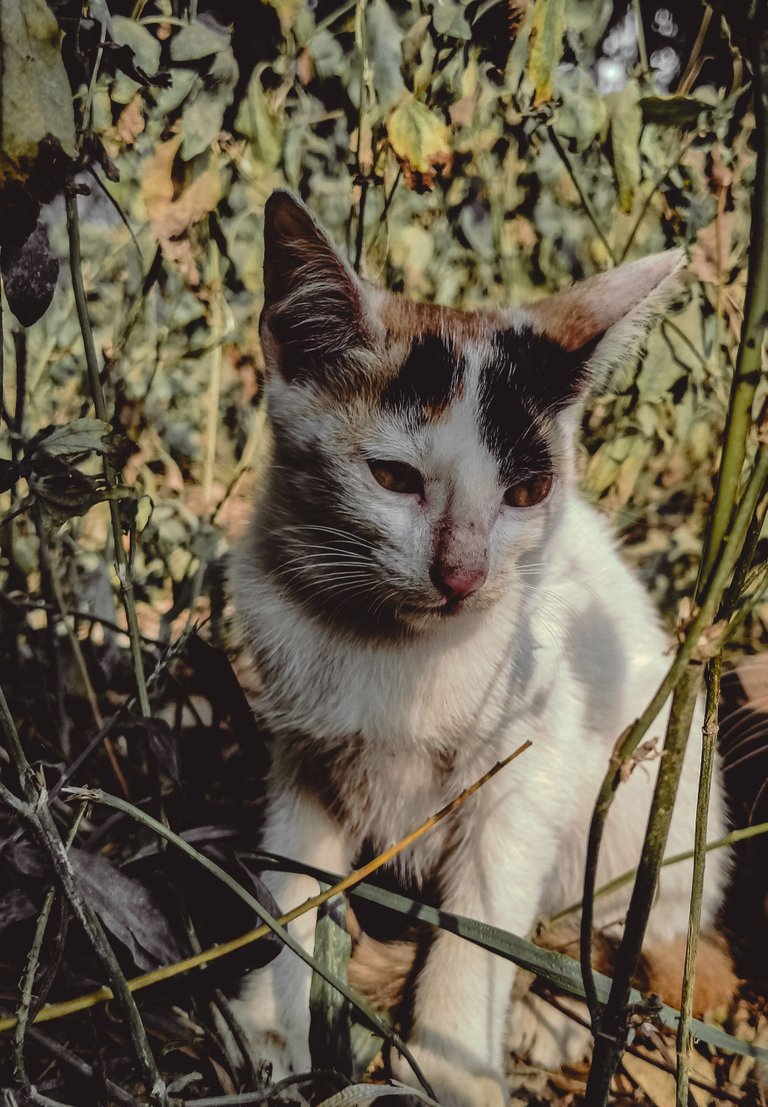 clicked by OnePlus 9RT-f/4.5 Ex.T-1/350s ISO-101
These are the other two kittens. These two children were very calm. They sat quietly. I took out my phone and took pictures very fluently. And another one of them goes to the other side. They are sitting with a very innocent face show. It was nice to see. They didn't get too scared when taking pictures from so close.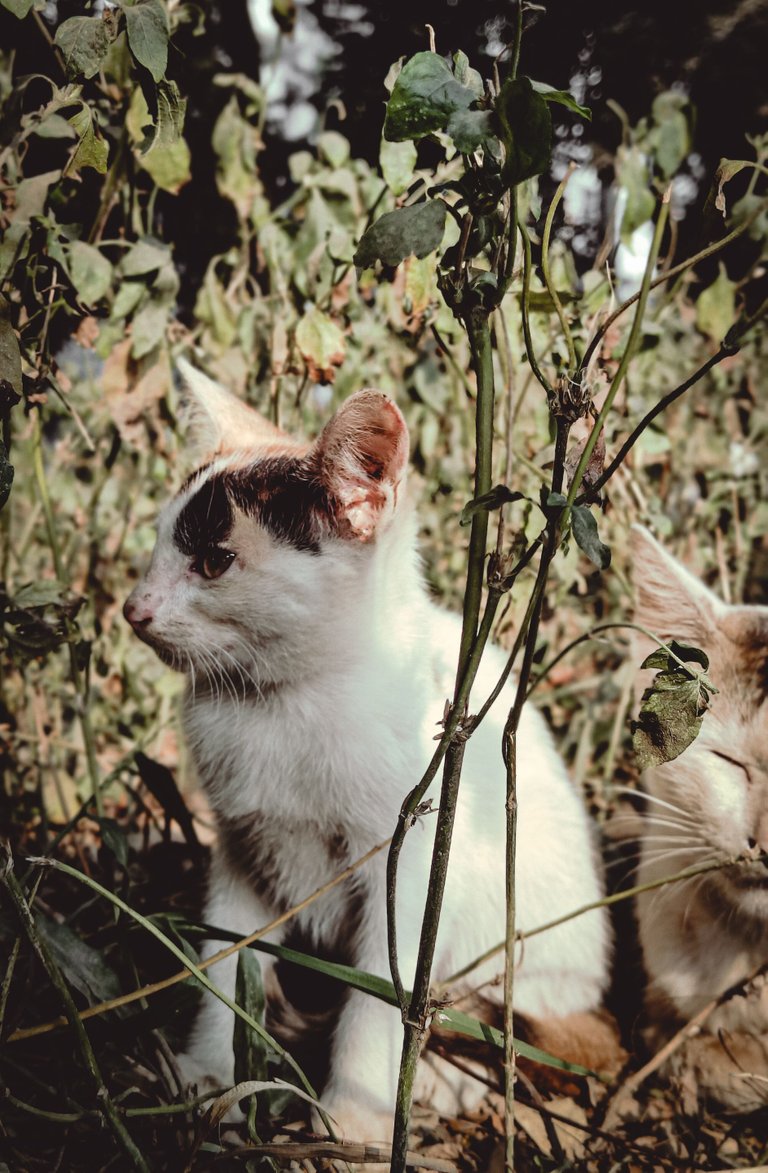 clicked by OnePlus 9RT-f/4.5 Ex.T-1/350s ISO-100
My friends also came to see my activities. They came and joined me. They started patting the cats.
It was understood that cats are voracious. We sent someone to bring some food for them. I fed them. Then I spent some more time.
It's been a while since I posted on the Photography Lovers Community. But I visit this community regularly. Photographers love to see photography. Ideas for taking photos are available. A lot can be learned. About different countries, different people are known. I will try to post regularly from now on. Was going to post a lot of pictures, but lost my phone a few days ago. The pictures are lost together. So not posted. I took out the old pictures from the laptop and wrote the post now. It is difficult to find time in such a busy schedule. But I try to stay active.
We have to be aware of the environment when we go somewhere. Throwing garbage into the ocean damages the ecosystem. We should follow these things.
No more today, I'll be back in another photography post....this is my first post of this day Out . I hope you gyes liked it.. From now on, I will post some posts about this location here.
Take care🖤
---
---