Some street photography by a vagabond. My first blog for Hive.
This is my first post after the introduction post.
I promised that I would share my photographs. Accordingly this is my first blog.
I wander the streets. Take pictures, walk around and take pictures, that's what you call street photography. This city takes many forms. All classes of people live here. The number of lower castes is relatively high. So a different lifestyle is seen here. I live in this city. This is where life is spent. Different new experiences are born every day among thousands of people.
I will share some photographs taken while traveling in this city. I will try to give details according to the picture and location.
---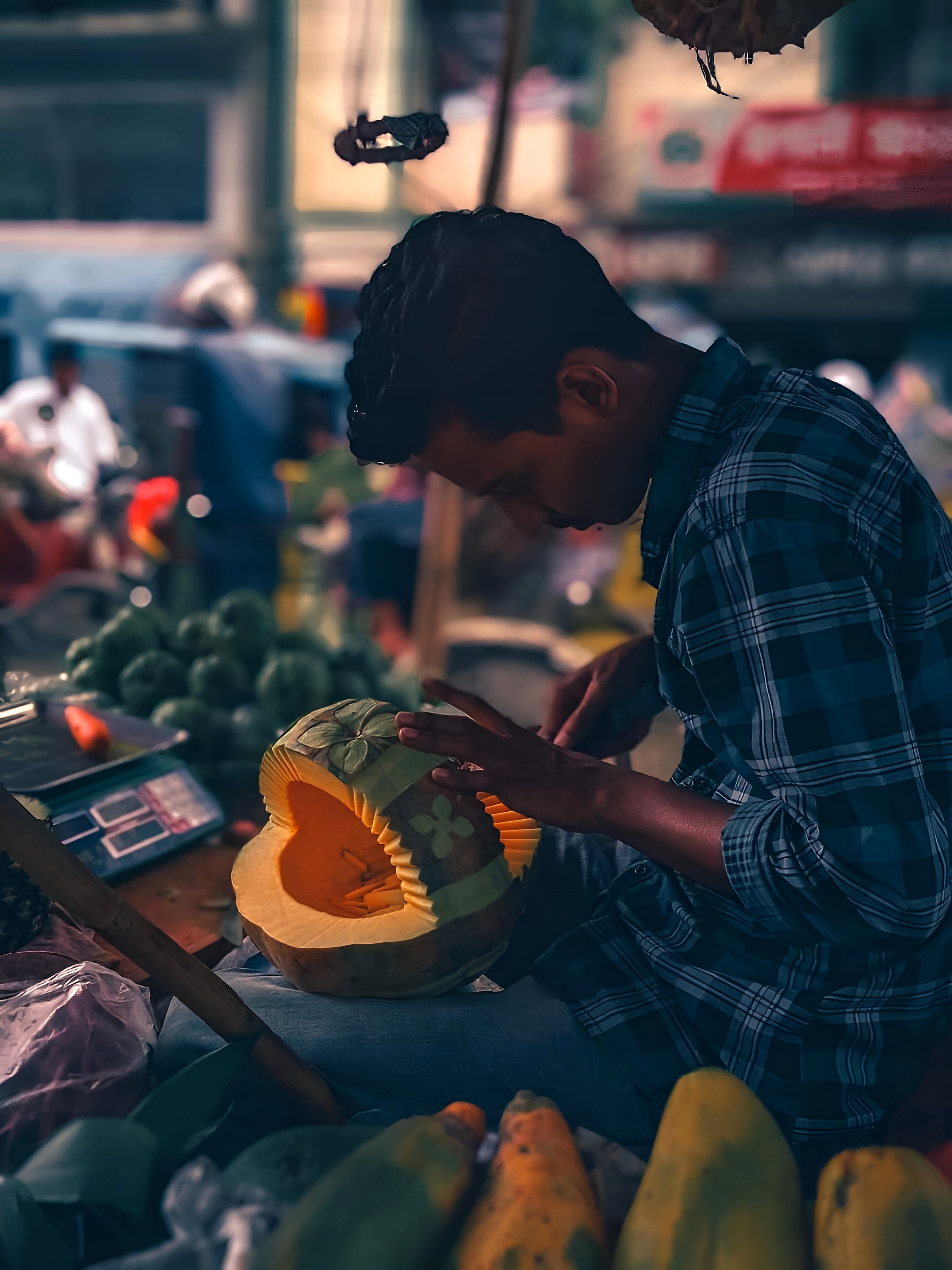 An unpopular artist, what a beautiful craft, he is a vegetable vendor. This person sells local fruits, vegetables etc. He can increase his sales only if he can attract customers. So he adopted different methods to attract customers. In the picture, it can be seen that he has carved a sweet pumpkin and given it an amazing look. It looks like a basket. But the craftsmanship that has gone into it is amazing. It may be you-I can't do it. He is spending this talent on this job, maybe there was a better place for him. But circumstances force people to take very different steps. But at the end of all one thing is true, love your work, it increases interest in that work, gives mental peace, helps to advance your work. What an amazing talent!
---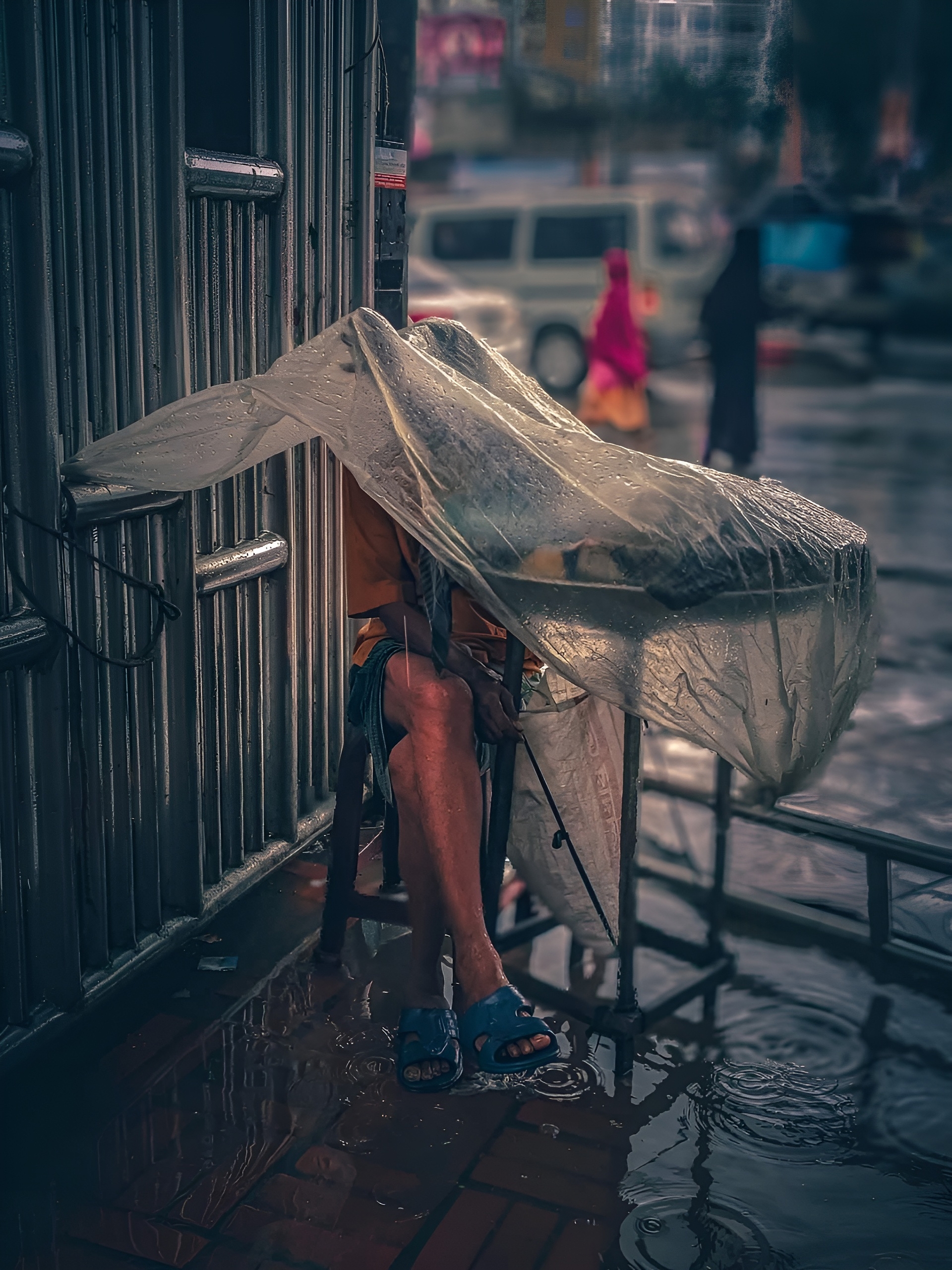 A street food seller. He mixes various spices and sells guava, green mango, etc. foods that are delicious. Heavy rain, rain that cleans all the dirt in this city, he covered everything with polythene to protect himself from this rain and to protect his workplace. The scene seems very normal but it creates a beauty. Sitting in frozen rain water, cool feeling.
---
---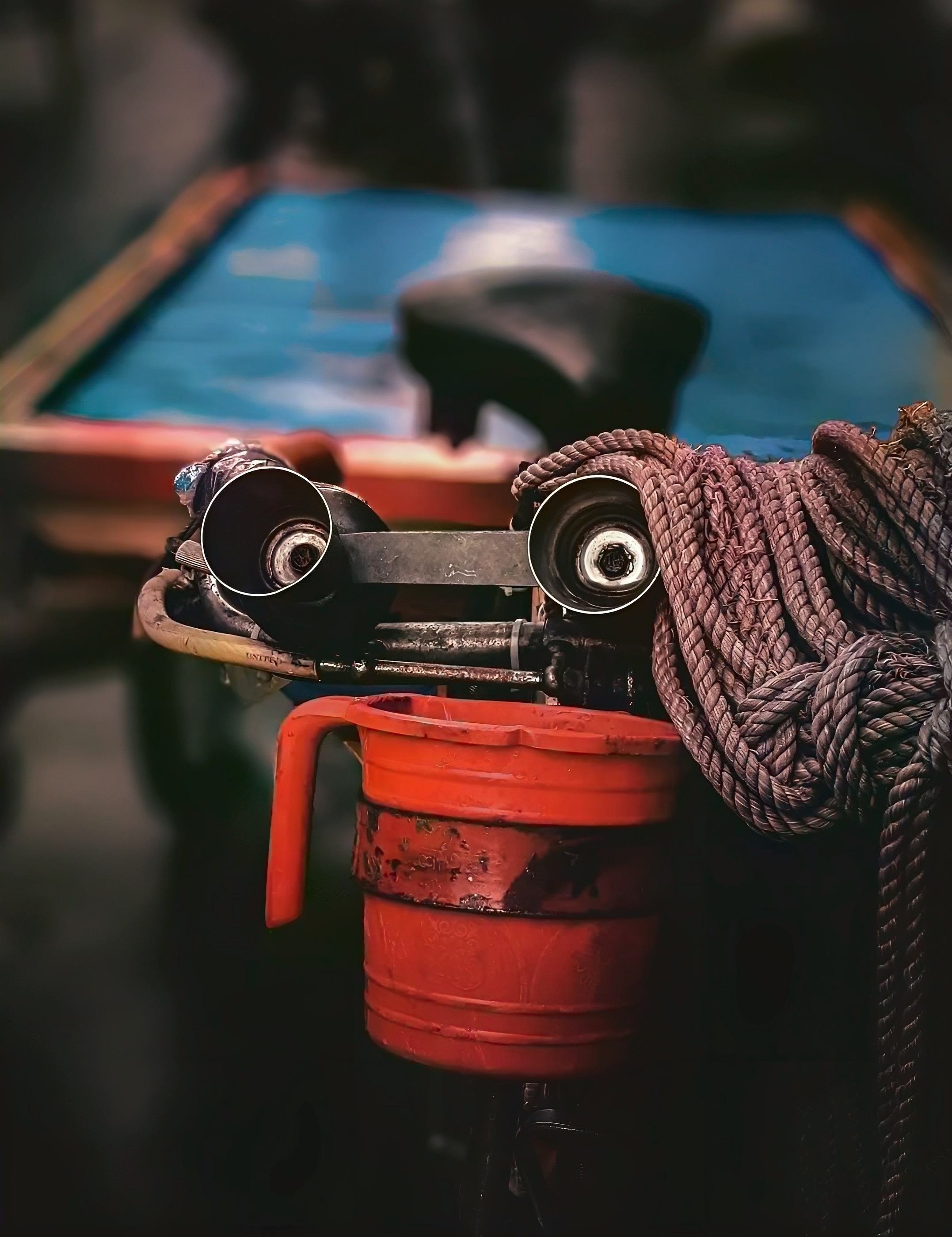 It is a van. Usually this three-wheeler is pedaled like a bicycle/rickshaw. It is generally used to carry heavy goods to a nearby location. There are strong ropes for tying goods. Hanging rope in front of this van, and a mug. This look gave me a nostalgic feeling. It looks reminiscent of that animation - WALL-E. Almost that look. Moreover, it can be compared with the human face. He who may have kept it does not know so much. But unbeknownst to him, such a beautiful scene was created in this van....it was amazing.
---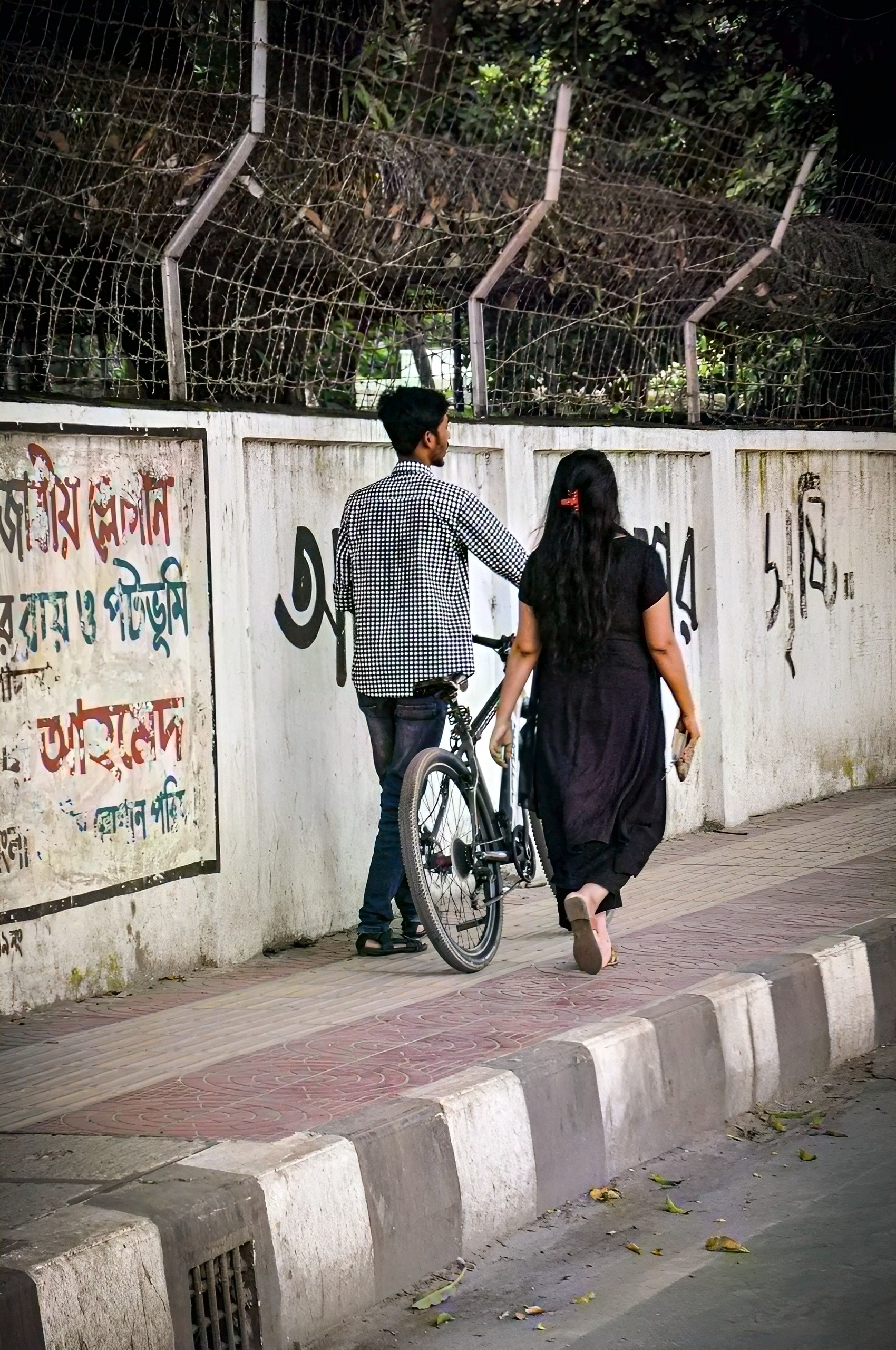 I don't know what is the relationship between them. I have no need to predict anything. But it was good to see these two visible couples. I was walking on the street. I remember, I once fell in love. I also had a bye cycle. I used to roam the streets like this with my beloved. It made me emotional. People pass away from life, we think that the void is never filled, but it may be a misconception, the void will be filled somehow or other. Maybe sometime like this the empty space will be temporarily created. But at the end of the day there is only one truth.
---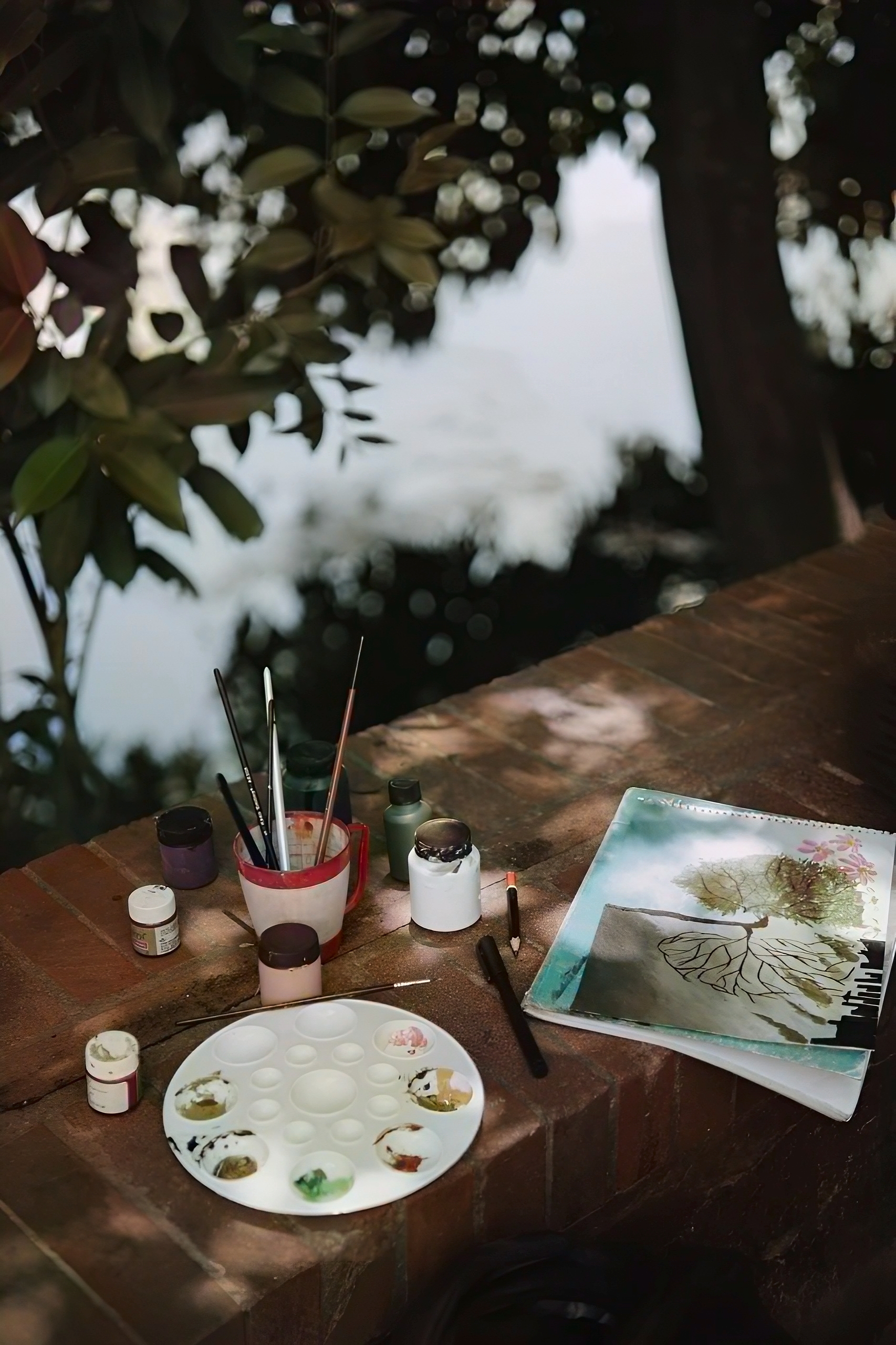 A student of the Faculty of Fine Arts was sitting in the park doing art. I have no detailed idea about art. But I like and respect artists very much. They are awesome. I spoke to the fine art artist, he is a student of Dhaka University. I didn't go to talk much, thinking it would not be right to disturb him, I left. Before that I capture this image.
---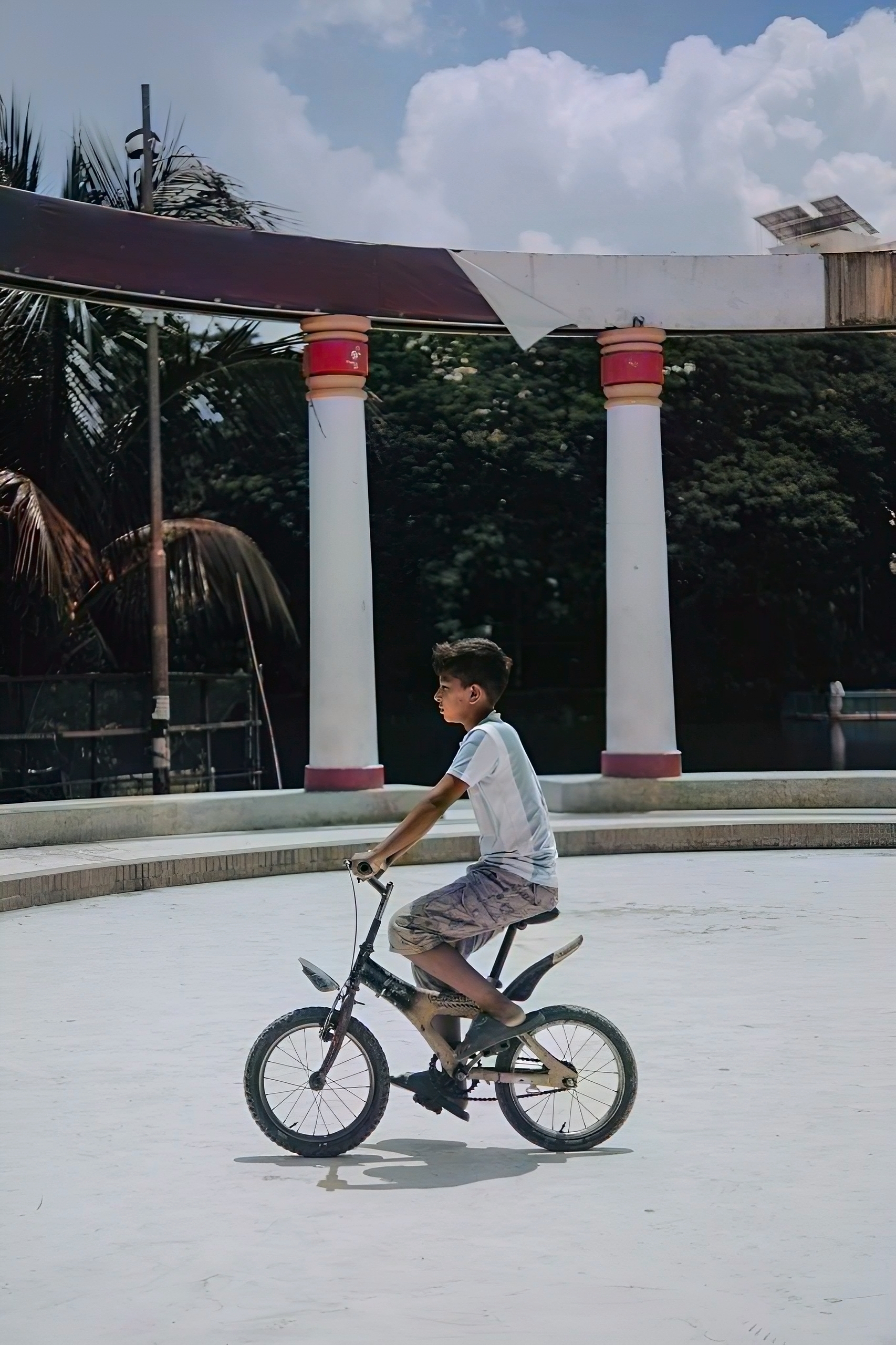 This still is also in the same park, "Rabindra Sarovar" it is an open stage. A teenager was riding a bicycle here. The sun overhead then, could not dampen the taste of the teenager enjoying the hot sun. It is a snapshot of childhood mischief.
---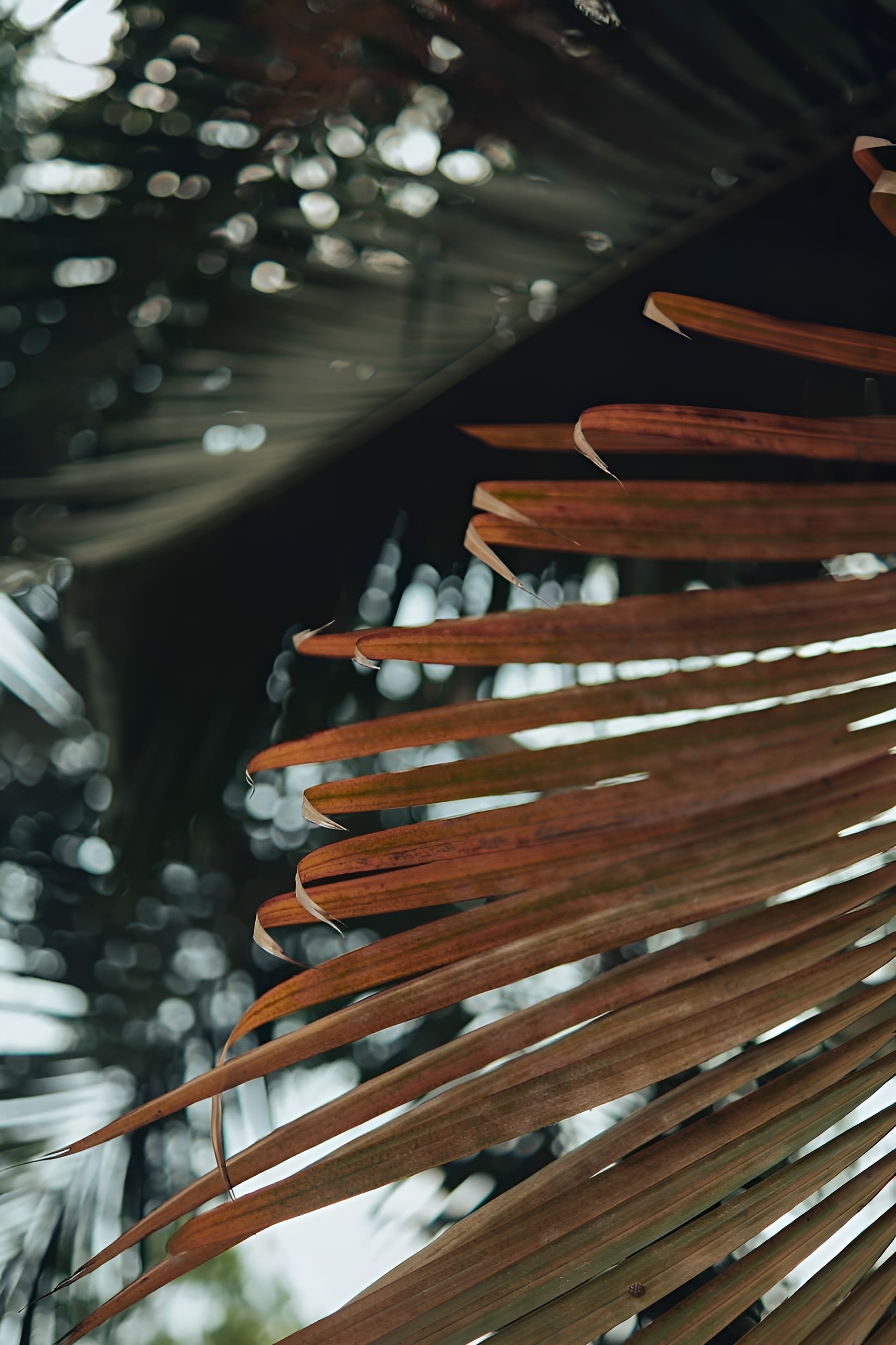 Various forms of nature can be seen while walking around this park. Here is a dry leaf among the green leaves of the tree, I don't know what the picture looks like to anyone, but it is an evolution in my eyes.
---
Myself Rafi
Device: Canon 6d Mark
Location : Dhaka, Bangladesh
---
---
---