Unearthly Beauty of My Birthplace. Part-1 (Lalakhal Tour)

Read this post on TravelFeed.io for the best experience
---
Sylhet is a charming place of nature. My birthplace. There are numerous tourist spots within the Sylhet division. I have lived in Dhaka since I grew up. Due to which own birth place has not been well visited yet.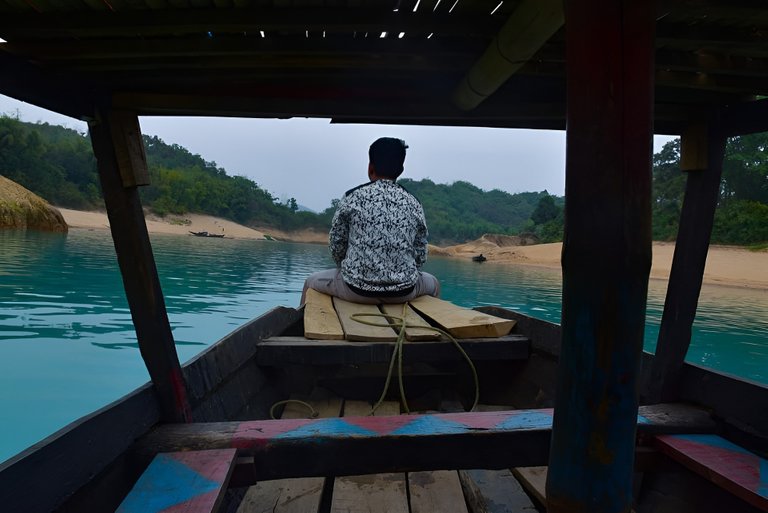 But now when I go home, I visit some places. Covered many spots, visited many places. Today's post will be about saliva. The place is not that big, so this post won't be too long. I was supposed to post about this place earlier, but didn't. Today I sat down to write in detail.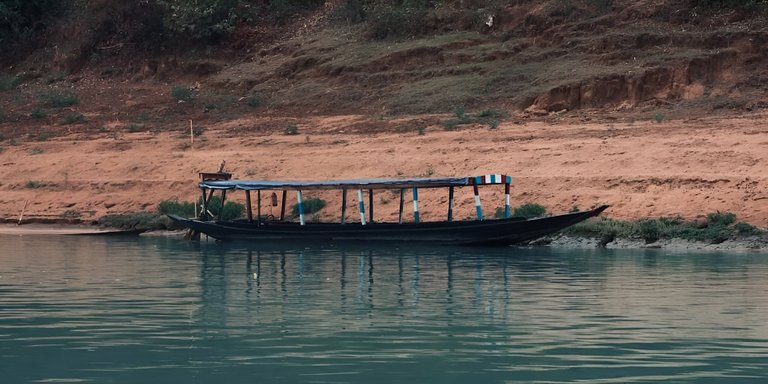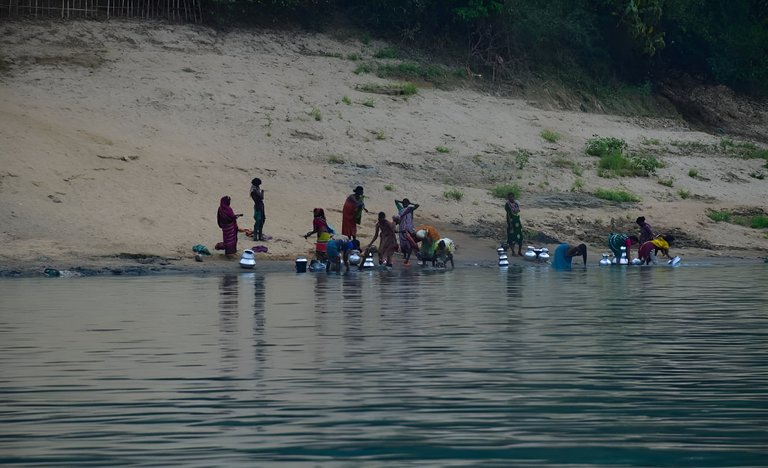 I was in Habiganj then. I took money from my mother to go on tour. I didn't have any money then. Two other school friends agreed to go with me. It was very difficult to convince them. They have all visited that place before. Now they started going again for me. We all pack our bags at night. Tell them to come to my house. Our plan was to leave in the middle of the night. So they were at my house that night. I had an uncle's car. He dropped us at the bus stand at 3.00 pm. We boarded the bus.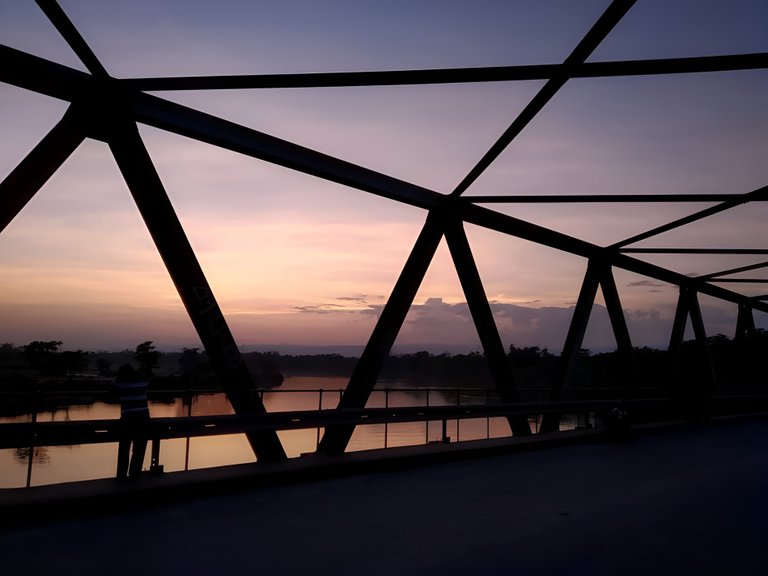 Will stop Sylhet Kinnn Bridge at 5 am, got off the bus and took a rickshaw to Shahjalal Mazar, 50 taka.
I had breakfast at the shrine (Gulistan Hotel) parata + dal + tea = 35 taka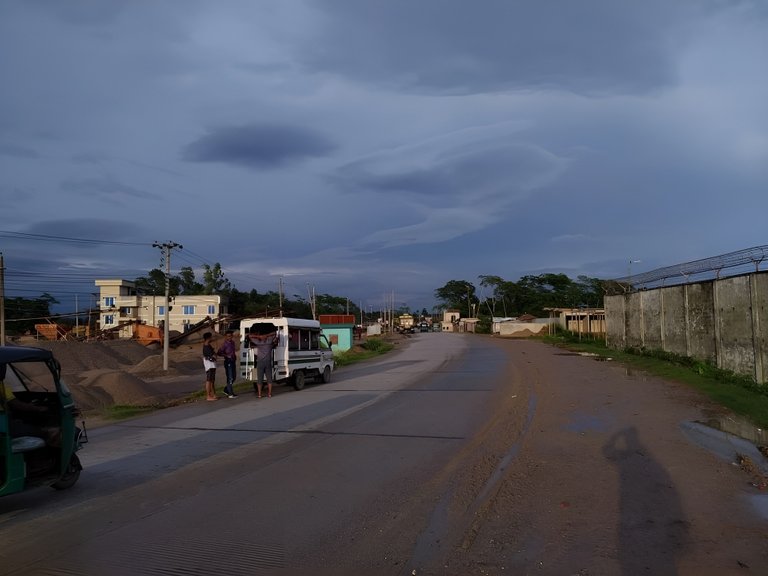 I went around the shrine for an hour. These are the historic shrines of Sylhet. I have been to these before with family.
At 6:30, I came to the main road of the shrine and went to Shahparan shrine by local CNG for a fare of 30 taka.
You can do natural work here, there are many local toilets, Jaflong toilet 10 taka per person!
At 7:30 I came out of the shrine and came to the main road and boarded the bus. I will go to Lalakhal. The helper told me to get off at 'Sarighat'. He asked for a fare of 40 taka. I agreed to him for 30 taka. Since we are all short of money, we cut down on expenses.
From Sarighat by local auto to Lalakhal 15 taka per person, I went to the ghat and hired a trawler to Lalakhal zero point + tea garden, reserve 150 taka, have to pay 50 taka each for car fare, bought some chips along with it. I always have chips with me on tour.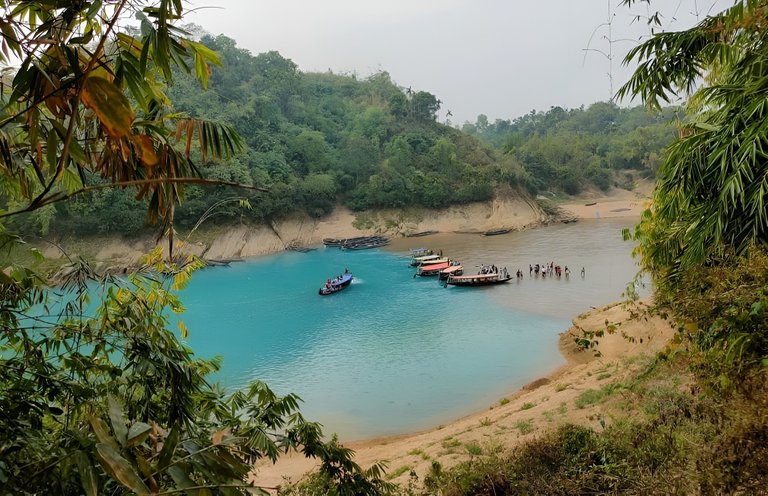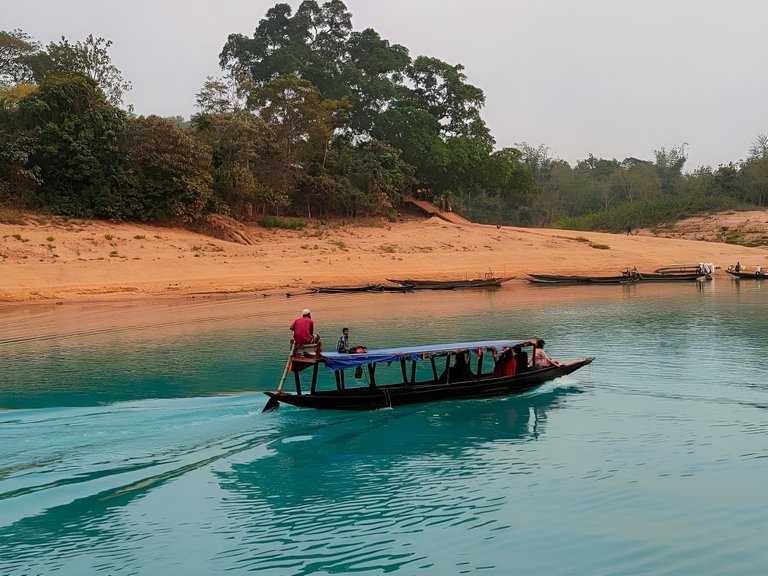 Returned to Sarighat after visiting zero point and paid 15 taka fare in the same way, bought lunch khichuri in the market for 30 taka, boarded Jaflong Gami bus from the market at 12 noon, got down at the place called Tamabil, (last counter Mamar Bazaar) fare 40 taka.
If you want to go around the canal, you have to hire a boat, the boat rental is very expensive. There was a local friend who rented us a boat for very little money.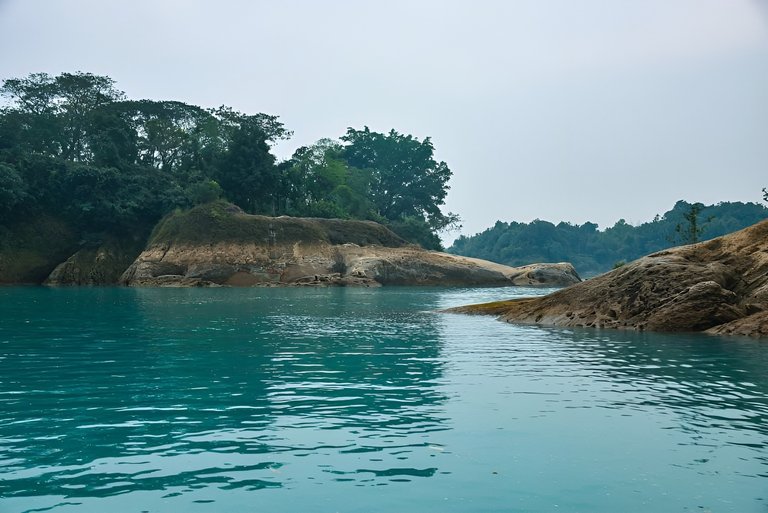 I have never seen such a beautiful place before. It is as if the creator has arranged this place with his own hands. The most beautiful sight here is the color of the water, the color of the water is amazing, many tourists were visiting this beautiful place in floating boats.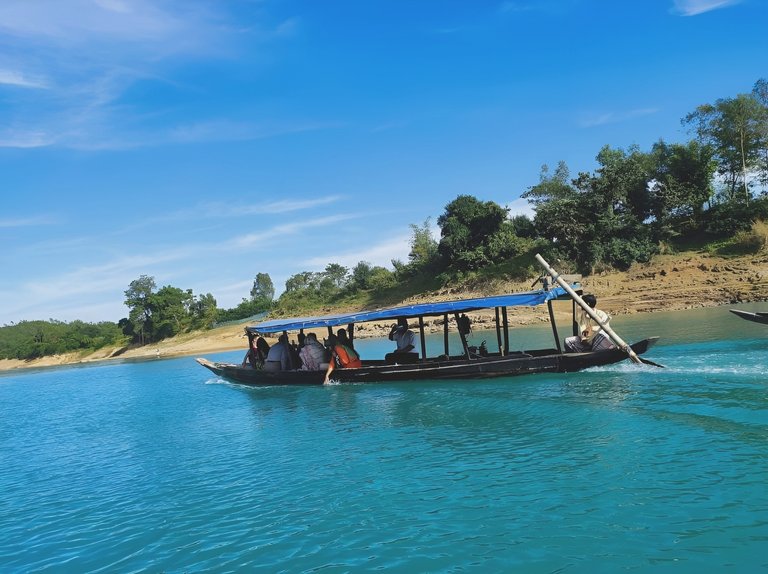 If you don't see it with your own eyes, you can't believe that the water can be so clear and the color of the water looks like someone has mixed poison in the water. Now is the right time to see this beautiful form of Lalakhal, if it rains, the color of the water will not be like this.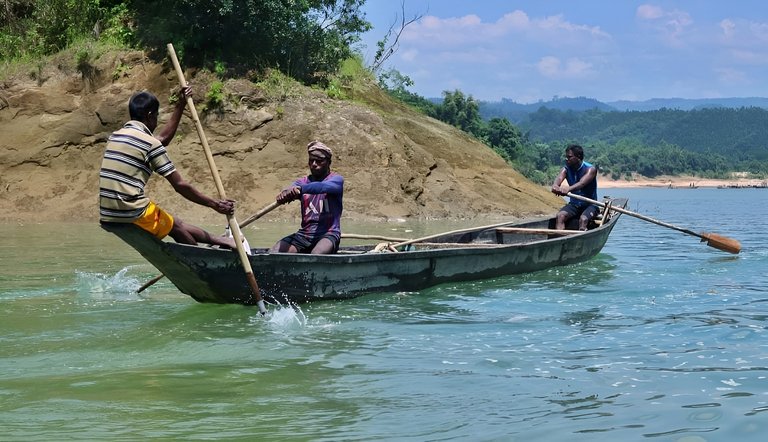 The most surprising thing is that each part of the canal has a different colored water. The strange form of nature! Clear, green and blue water. Visible to the bottom.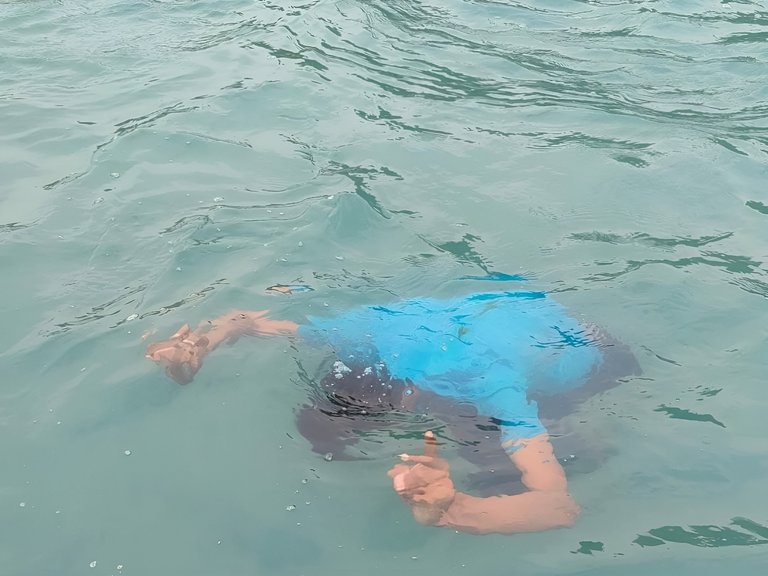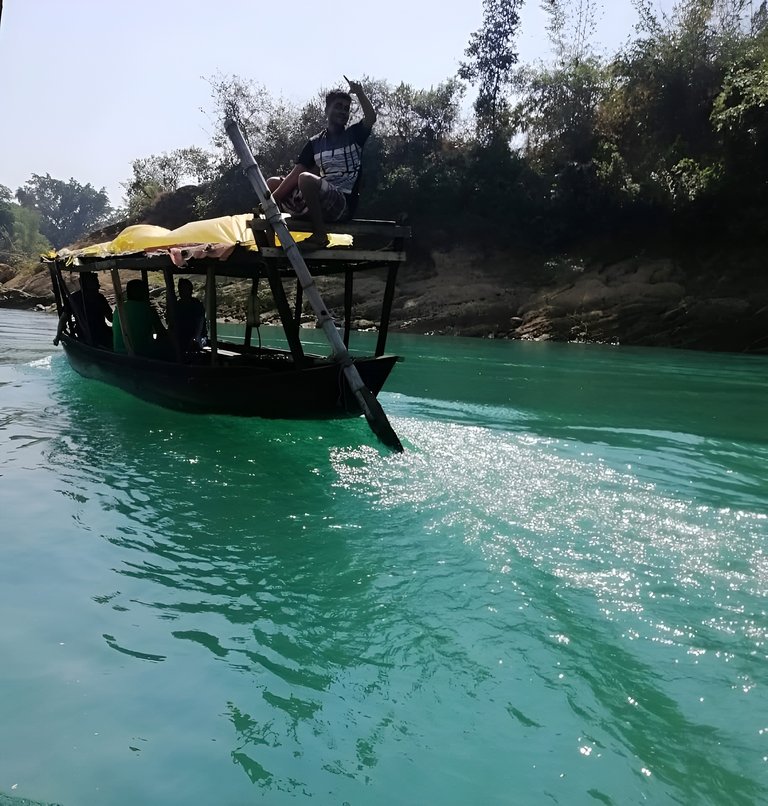 Here you will get the taste of natural swimming pool..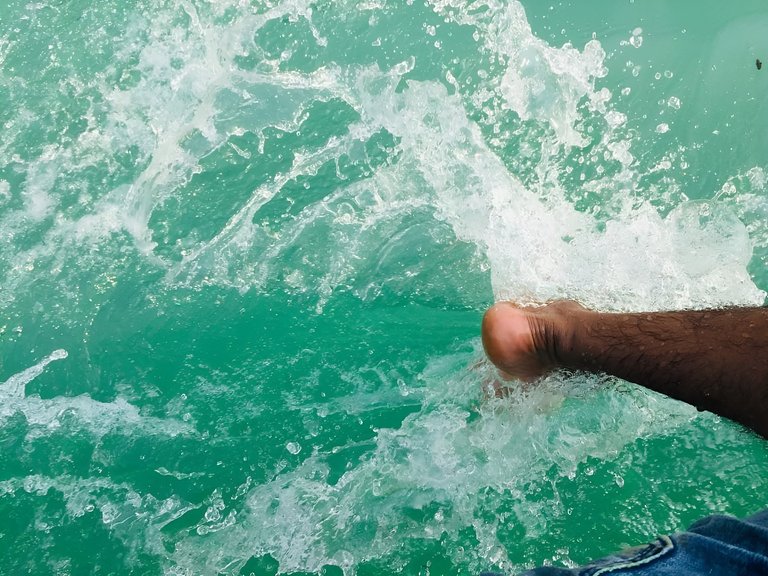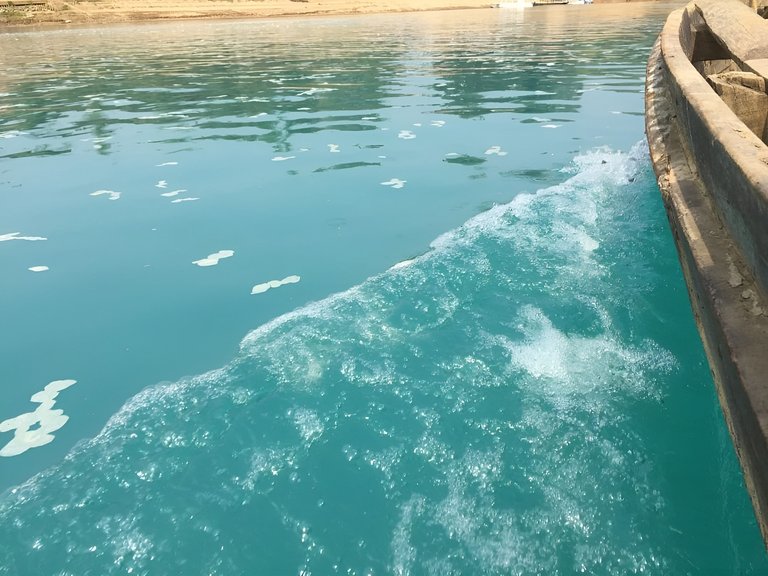 Lalakhal will definitely give you a different feeling. Get lost in the sea of tranquility for a while.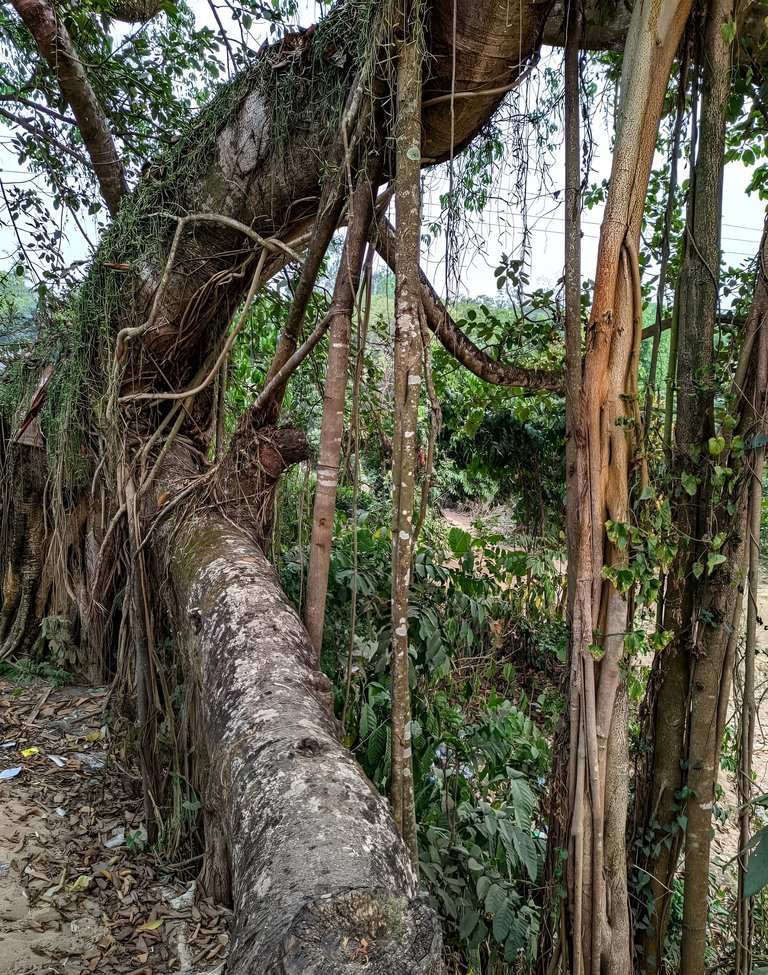 We visited the neighboring garden. Later a man forbade us to go into the garden, so we did not go deeper. There are many incidents of robbery in these places.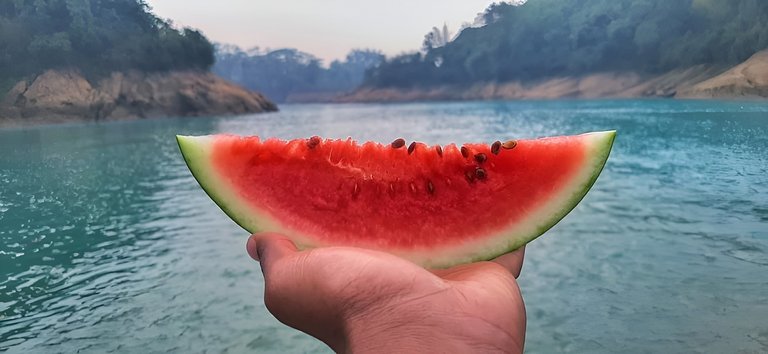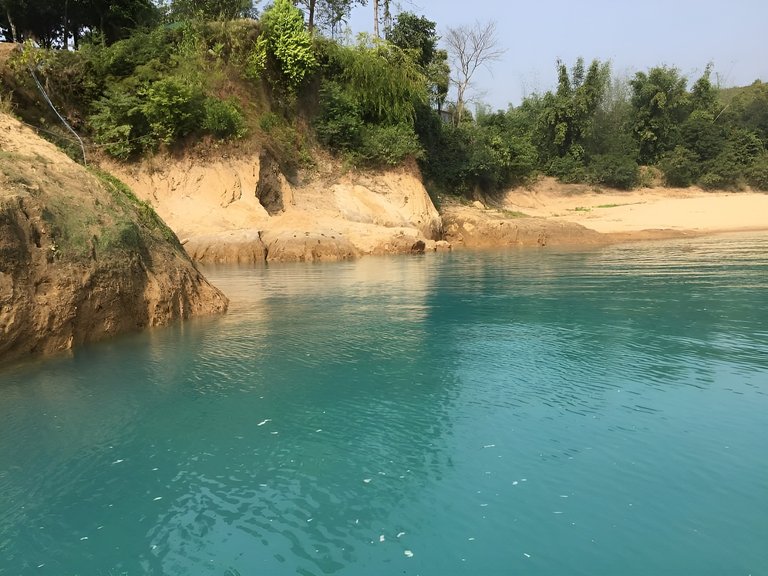 I liked the place very much. I didn't want to come. Spent a lot of time there. I took pictures there, splashed in the water from 2 am to 5 pm, after splashing, I took an auto from the view point for 10 taka to Mamar Bazaar bus counter.
I wandered here for a while and had dinner at 6 o'clock, (rice+dal+chicken) a complete meal for only 80 taka per person.
I boarded the bus at 7 o'clock for Sylhet city, the last trip left at 8 o'clock.
I came to the city at 9:30, the bus stopped at Sobhani Ghat, if you want to visit Sylhet, then get down here and find a hotel, and if you want to come to Dhaka, stay on the bus, get off at Sobhani Ghat and take the passengers to Sylhet Terminal, then go straight to the end of the bus counter. Local bus counter is available. We boarded a bus in Habiganj, reached Habiganj at 1 am. I slept the whole way on the bus. The body was very tired due to the whole day's wandering.
Warning - Lalakhal is very deep, the current is also considerable. So if you don't know how to swim, don't even think about getting into the water without a life jacket.
And while we were on the boat we picked up several bottles of water from Lalakhal which was very incongruous in the heavenly atmosphere. So bring all non-perishable items you use while traveling and dump them properly.
---
View this post on TravelFeed for the best experience.
---
---