Ayvalık and Devil's Table👹 / Ayvalık ve Şeytan Sofrası👹 [EN/TR]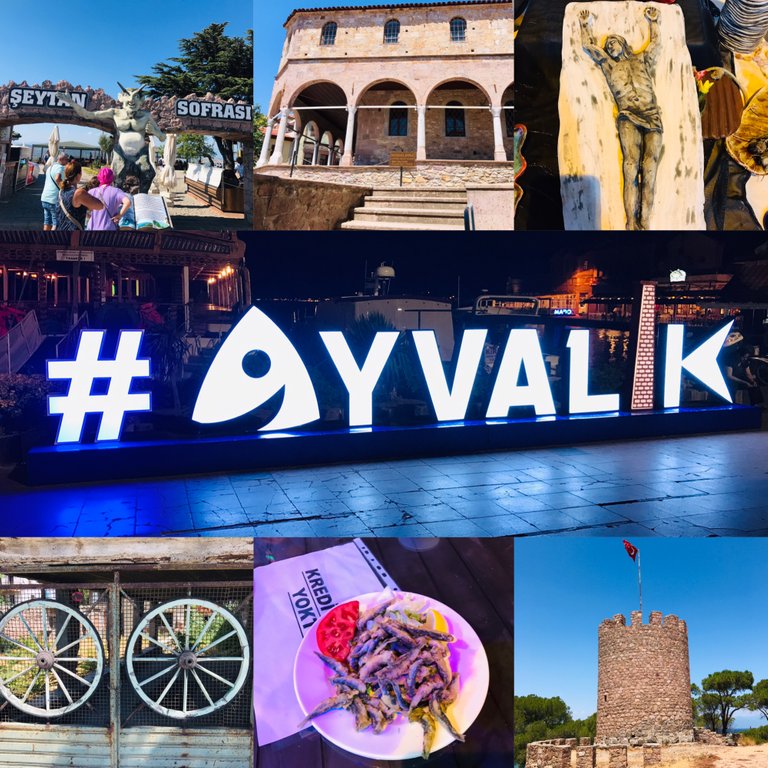 Hello everyone. Today, I will try to introduce you to Ayvalık, where we spent a part of our holiday.
Ayvalık is a small but charming town on the edge of the Aegean Sea in Balıkesir province, which also attracts many tourists. Ayvalık, which is important in terms of summer tourism, is also important in terms of cultural tourism. The Taksiyarsis Church museum, Ayvalık Holy Spring and the Devil's Table are among the places worth seeing.
Herkese merhaba. Bugün sizlere tatilimizin bir bölümünü geçirdiğimiz Ayvalık'ı tanıtmaya çalışacağım.
Ayvalık, Balıkesir ilinin Ege denizi kenarında küçük ama bir o kadar da şirin, aynı zamanda oldukça turist çeken bir ilçesidir. Yaz turizmi açısından önemli olan Ayvalık, kültür turizmi açısından da bir o kadar önemlidir. İçerisinde bulunan Taksiyarsis Kilise müzesi, Ayvalık Ayazması ve Şeytan sofrası görülmeye değer yerlerdendir.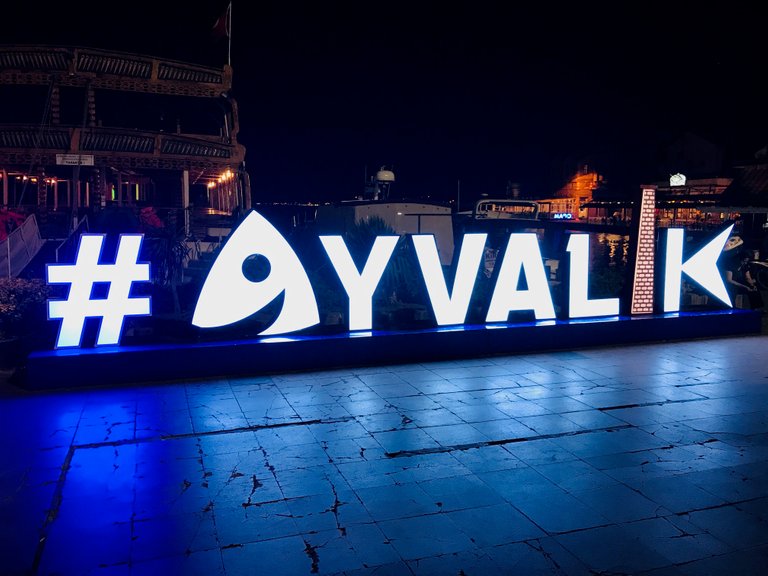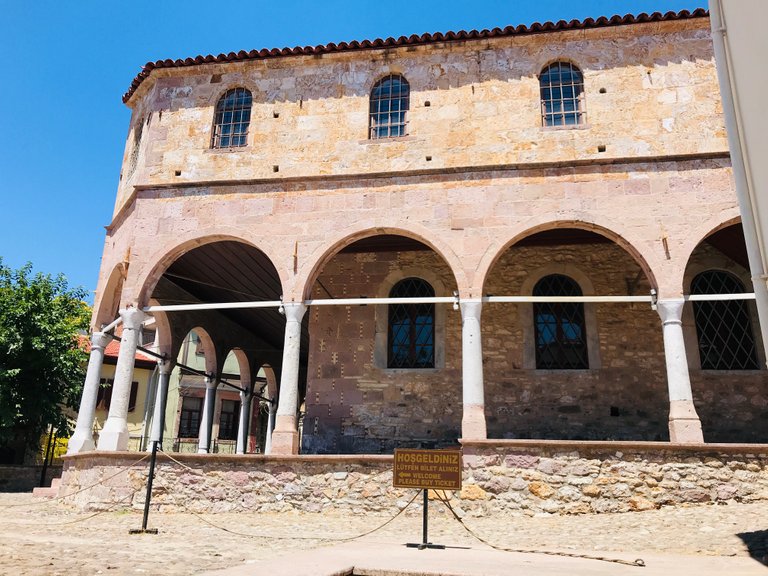 Since the day we planned to visit the churches was Monday, we could not go inside. Because museums affiliated to the Ministry of Culture and Tourism are closed on Monday. We were only able to take pictures of the outside.
Bizim kiliseleri ziyaret etmeyi planladığımız gün Pazartesi olduğu için içeri girememiştik. Çünkü Kültür ve Turizm Bakanlığına bağlı müzeler pazartesi günü kapalı oluyor. Biz de sadece dışından fotoğraflarını çekebildik.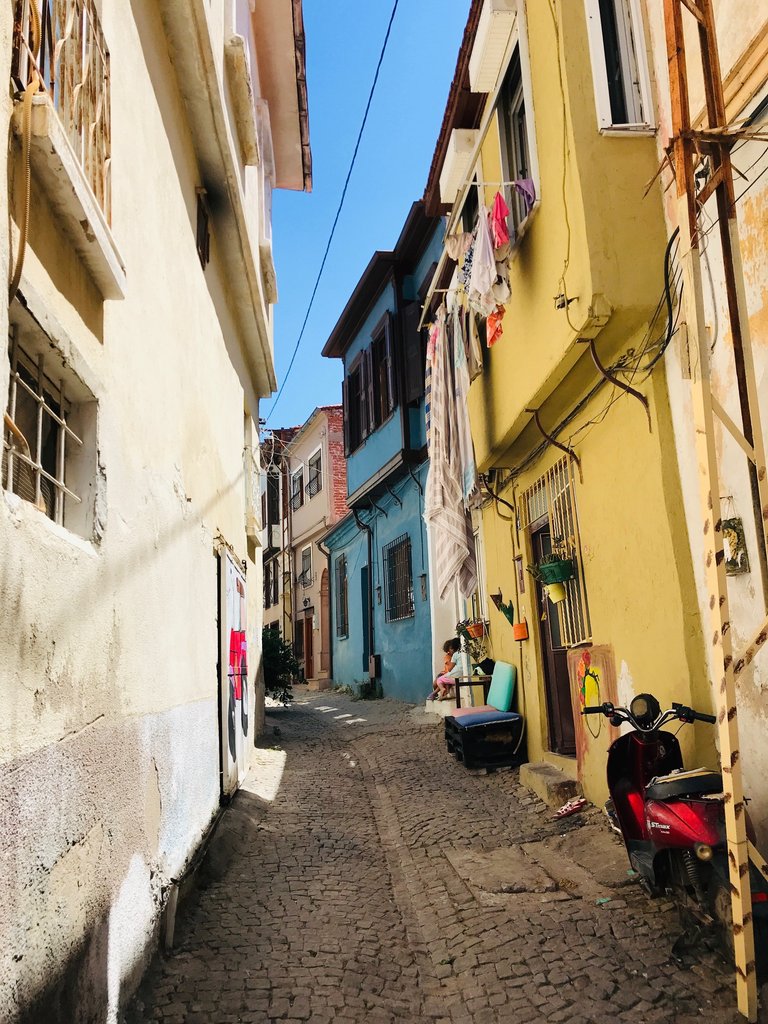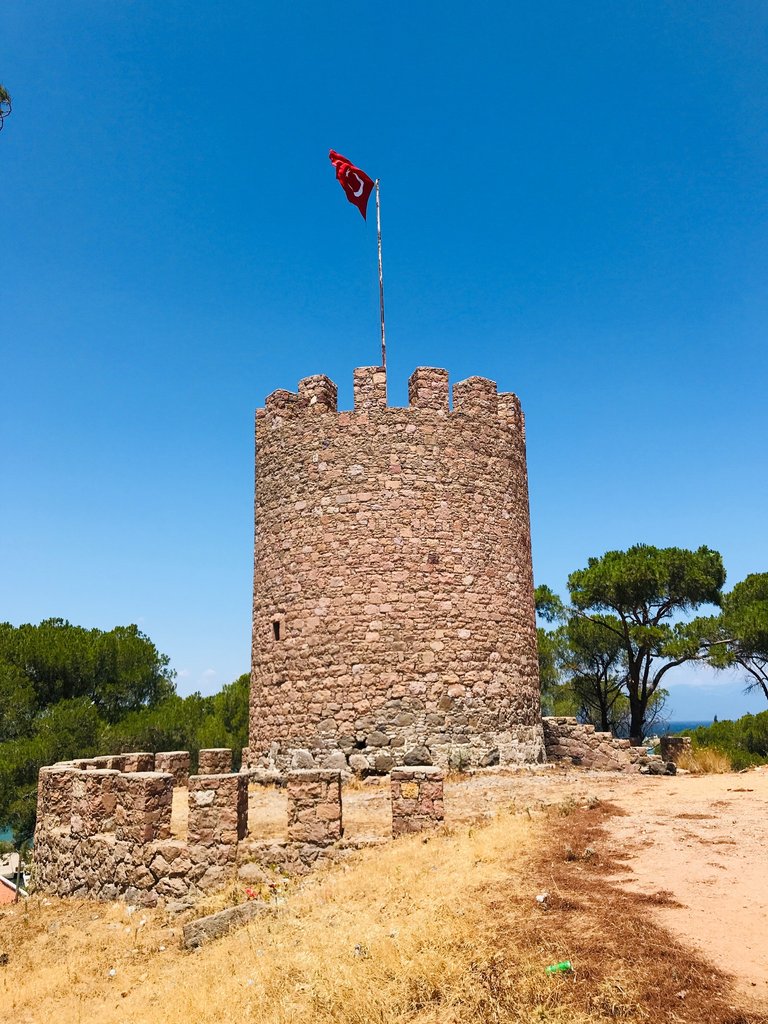 Although Ayvalık is very crowded during tourism periods, it is possible to find affordable hotels or hostels to stay there.
However, the places where you can swim in Ayvalık are limited. It's not because the sea water is bad. On the contrary, the water is very clean and beautiful. But most of its beaches are stony. The most beautiful place as a sand beach is the garlic beach.
Ayvalık Turizm dönemlerinde çok kalabalık olsa da orada kalmak için uygun fiyata otel veya pansiyon bulmak mümkün.
Fakat Ayvalık'ta denize girebileceğiniz yerler sınırlı. Bunun sebebi deniz suyunun kötü olması değil. Bilakis suyu çok temiz ve güzel. Fakat sahillerinin çoğu taşlık. Kum sahili olarak en güzel yeri ise sarımsaklı plajı.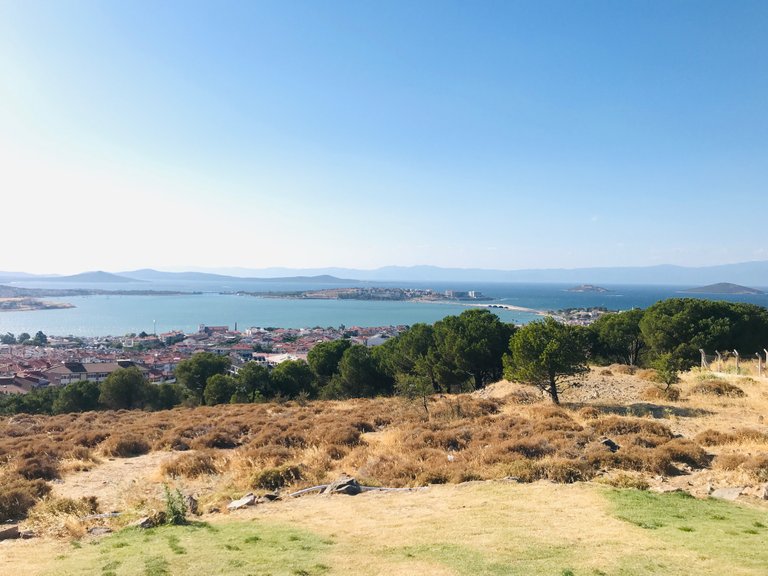 There are many places where you can watch the scenery in Ayvalık. The most important of these, I think, is the hill of heaven. When you come to this place, which overlooks Ayvalık and Cunda Island, do not forget to have a cup of tea or coffee.
Ayvalık'ta manzara izleyebileceğiniz yer de oldukça fazla. Bunların en önemlisi bence cennet tepesi. Ayvalık ve Cunda Adası'nı tepeden gören bu yere geldiğinizde bir çay veya kahve içmeyi ihmal etmeyin.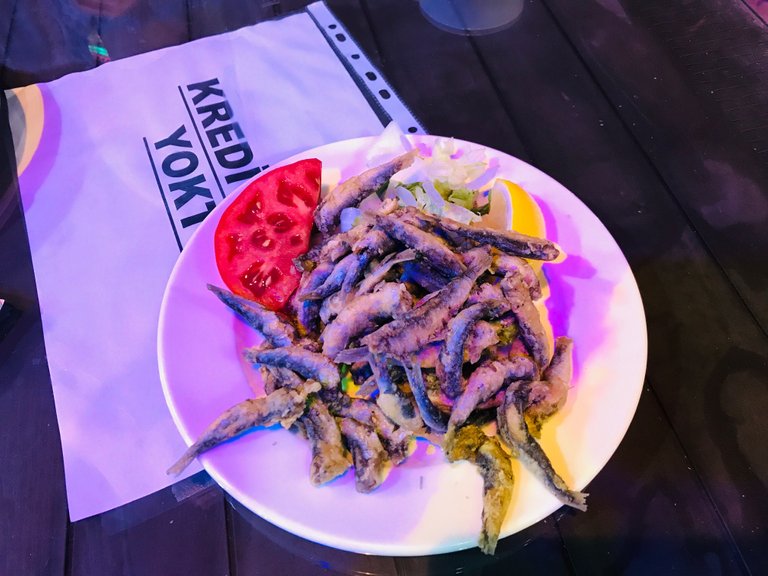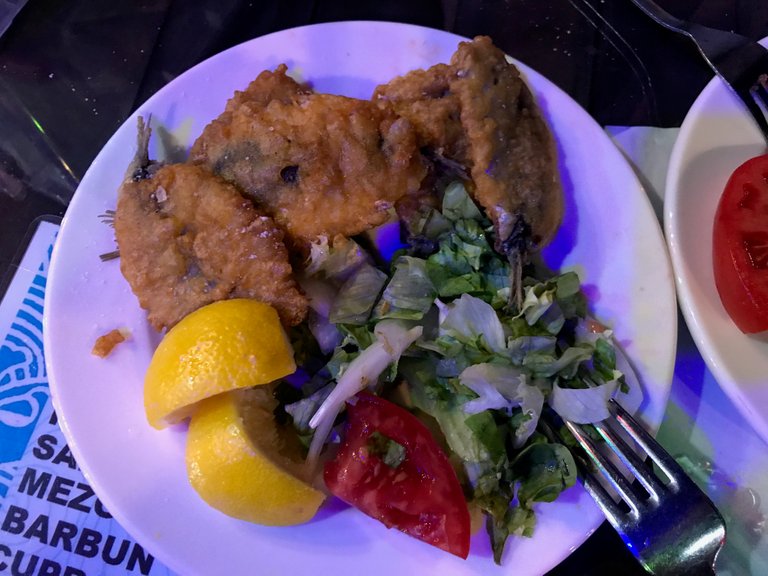 When you go to Ayvalık, there is a type of fish that you must eat, which is called Papalina. Papalina is a marine fish the size of an anchovy or even smaller. Papalina, the most famous fish of Ayvalık, is quite delicious. Sardine is another type of fish unique to Ayvalık.
Ayvalık'a gittiğinizde mutlaka yemeniz gereken bir balık türü vardır ki bunun adı Papalina'dır. Papalina, hamsi büyüklüğünde hatta ondan daha küçük bir deniz balığıdır. Ayvalık'ın en meşhur balığı olan Papalina oldukça lezzetlidir. Sardalya da Ayvalık'a özgü bir başka balık çeşididir.
Devil's Table /Şeytan Sofrası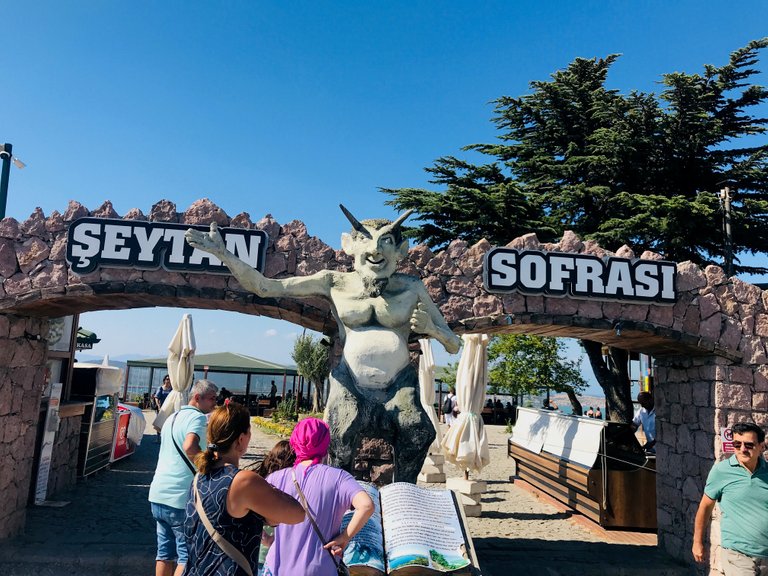 The place called the Devil's Table is actually a beautiful viewing terrace on a hill dominating Ayvalık and the Aegean islands. Here is a hollow in a rock, like a big footprint, into which people throw money. The story of this place is also very interesting.
According to the information letter at the entrance, a person named Panolepe (nicknamed the devil) who lived a professional life isolated from the public lived on this hill during the period when the Greeks lived around Ayvalık and the Ottoman Empire ruled. When famine began to occur in and around Ayvalık, the clergy and priests showed Panolepe as the cause of the famine, and they wanted him to be lynched by agitating the people. Panolepe, who got the news of this, found the solution to prepare a table where even bird's milk was not missing, and the people who came here to lynch him forgot about Panolepe because of the charm of the Table. He escaped from here.
Since then, this hill has been called the Devil's Table.
Şeytan Sofrası denilen yer aslında Ayvalık ve Ege adalarına hakim olan bir tepede güzel bir seyir terasıdır. Burada insanların içine para attığı, bir kaya üzerinde büyük bir ayak izine benzer bir oyuk vardır. Burasının hikayesi de oldukça ilginçtir.
Girişteki bilgilendirme yazısına göre Ayvalık civarında Rumların yaşamış olduğu ve Osmanlı İmparatorluğu'nun hüküm sürdüğü dönemde bu tepede Panolepe adında (şeytan lakaplı) kendine halktan soyutlamış meslek bir yaşam süren bir şahıs yaşamaktaymış. Ayvalık ve civarında kıtlık baş göstermeye başlayınca din adamları ve papazlar tarafından kıtlığın sebebi olarak Panolepe gösterilmiş ve halkı galeyana getirerek onun linç edilmesini istemişler. Bunu haberini bir keçi çobanı lan alan Panolepe çözümü burada kuş Sütü dahi eksik olmayan bir sofra hazırlamakta bulmuş ve kendisini linç etmek için buraya gelen halk Sofrası'nın cazibesine kapılıp Panolepe'yi unutmuşlar O da buradan kaçarak kurtulmuştur.
O tarihten beri bu tepenin adı Şeytan Sofrası olarak anılmaktadır.
The Story of the Footprint / Ayak İzinin Hikayesi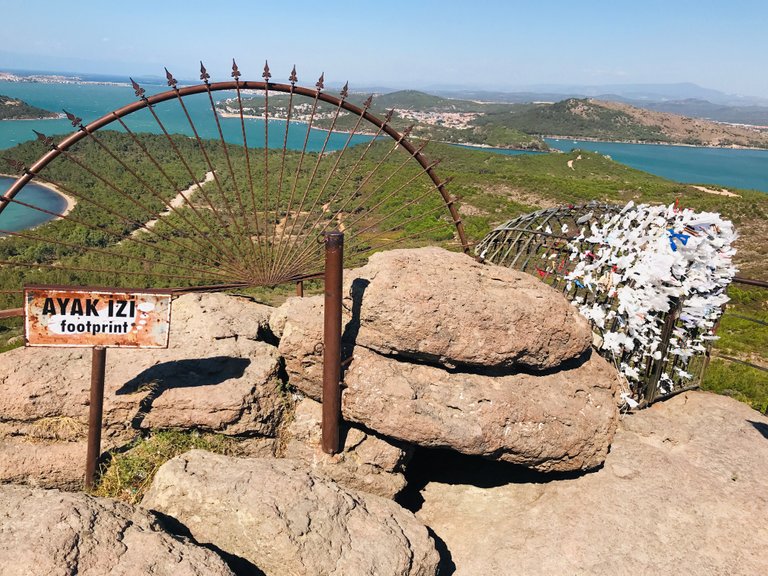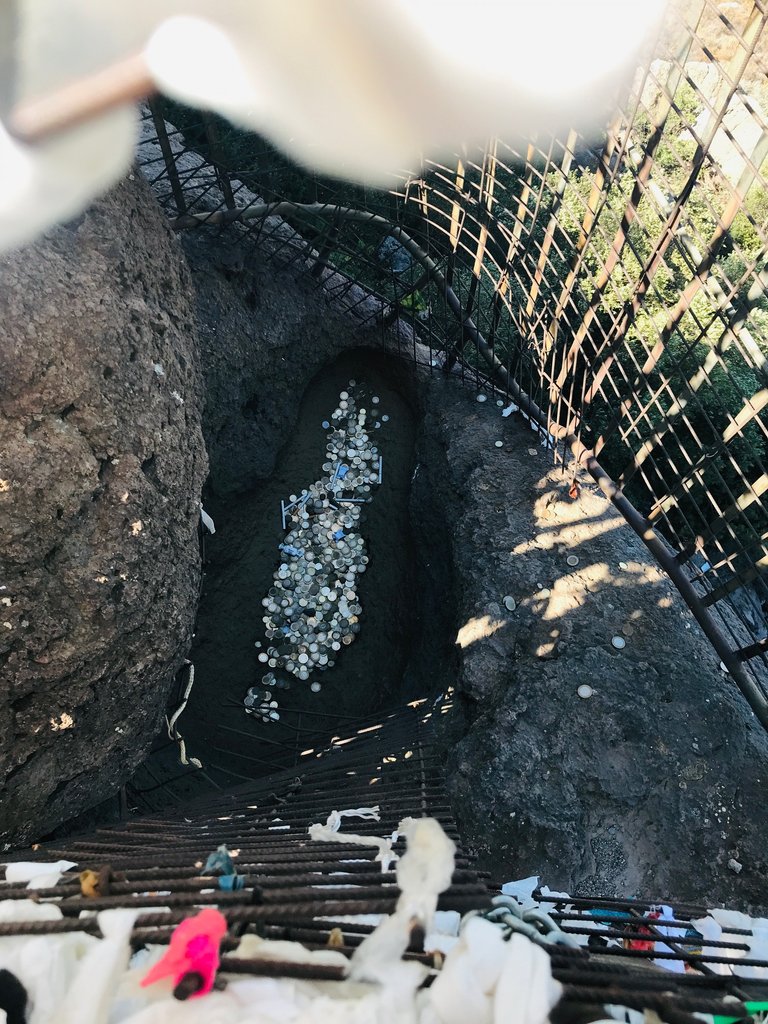 The name of the mountains that dominate the Edremit Gulf is Kaz Dağları (Ida Mountains). These mountains are the Mountains of Greek mythology.
Both monotheistic and pagan religions have one common feature. It is that the devil was expelled from heaven. In Greek mythology, this task is given to Selene, the goddess of moonlight, by Zeus, the King of the Gods. It is rumored that the devil, who was expelled from Heaven by Selene, took one step here and the other step to Lesbos Island and fled.
Edremit Körfezi'ne tam hakim dağların adı Kaz Dağları (İda dağları)dır. Bu dağlar Yunan mitolojisinin yaşandığı Dağlardır.
Gerek Tek tanrılı gerek pagan dinlerinin tek bir ortak özelliği vardır. O da şeytanın cennetten kovulduğudur. Yunan mitolojisinde ise Tanrılar Kralı Zeus tarafından Bu görev Ay Işığı tanrıçası Selene'ye verilir. Selene tarafından Cennetten kovulan şeytanın bir adımını buraya, diğer adımın ise Midilli Adası'na atıp kaçtı rivayet edilir.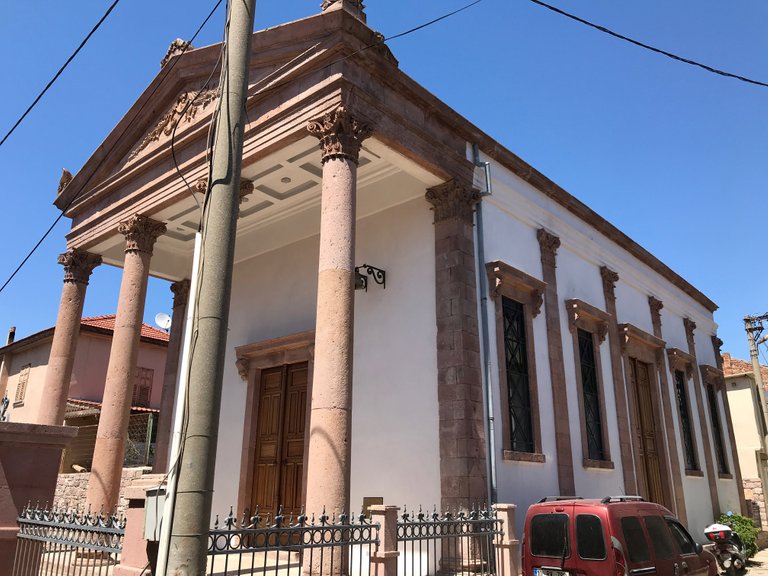 Ayvalik Spring / Ayvalık Ayazması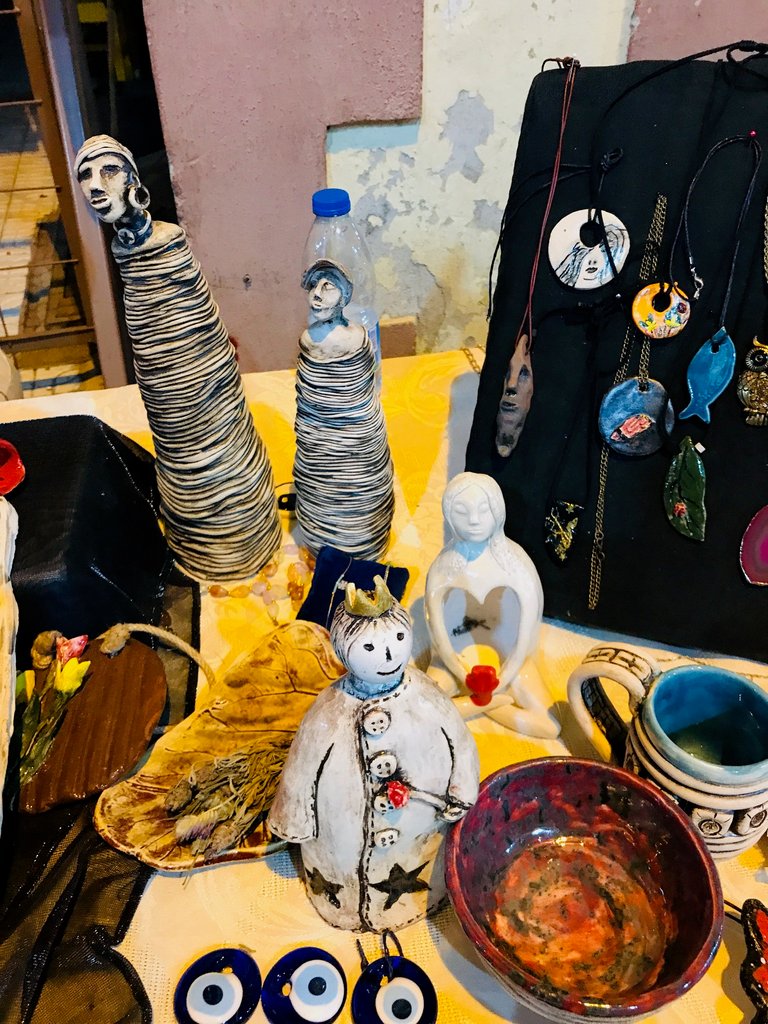 Some artistic trinkets / Bazı sanatsal biblolar.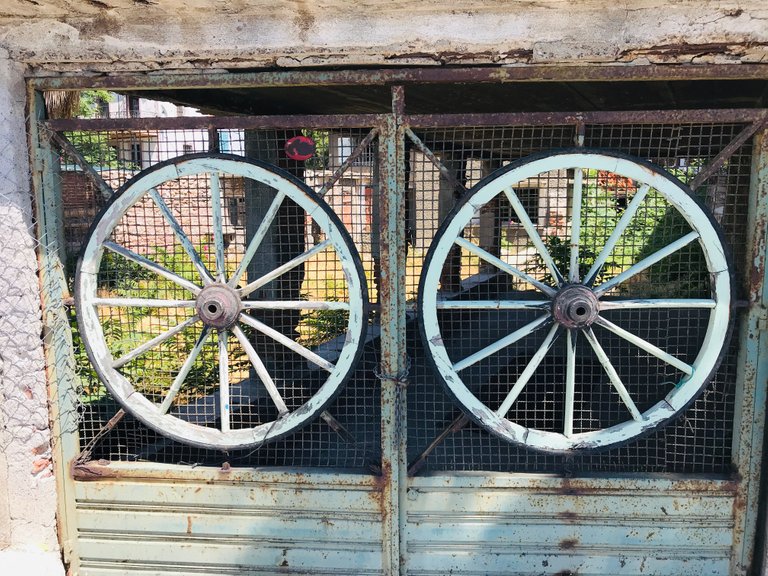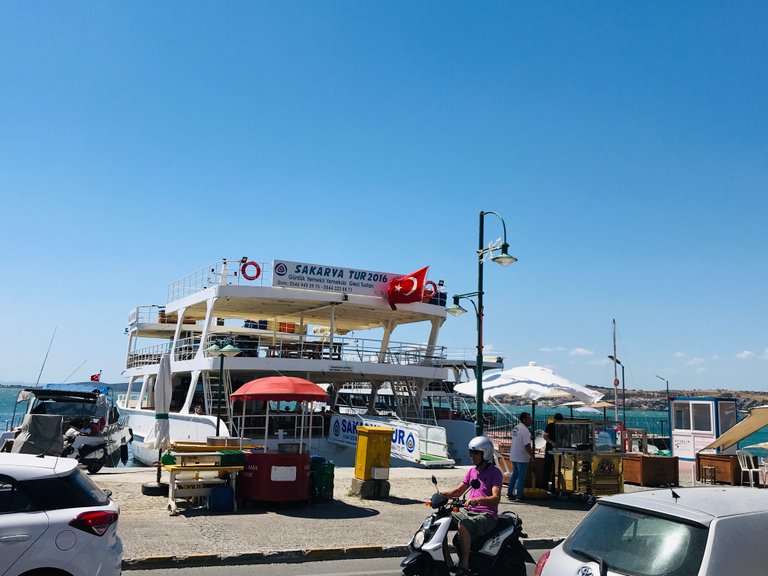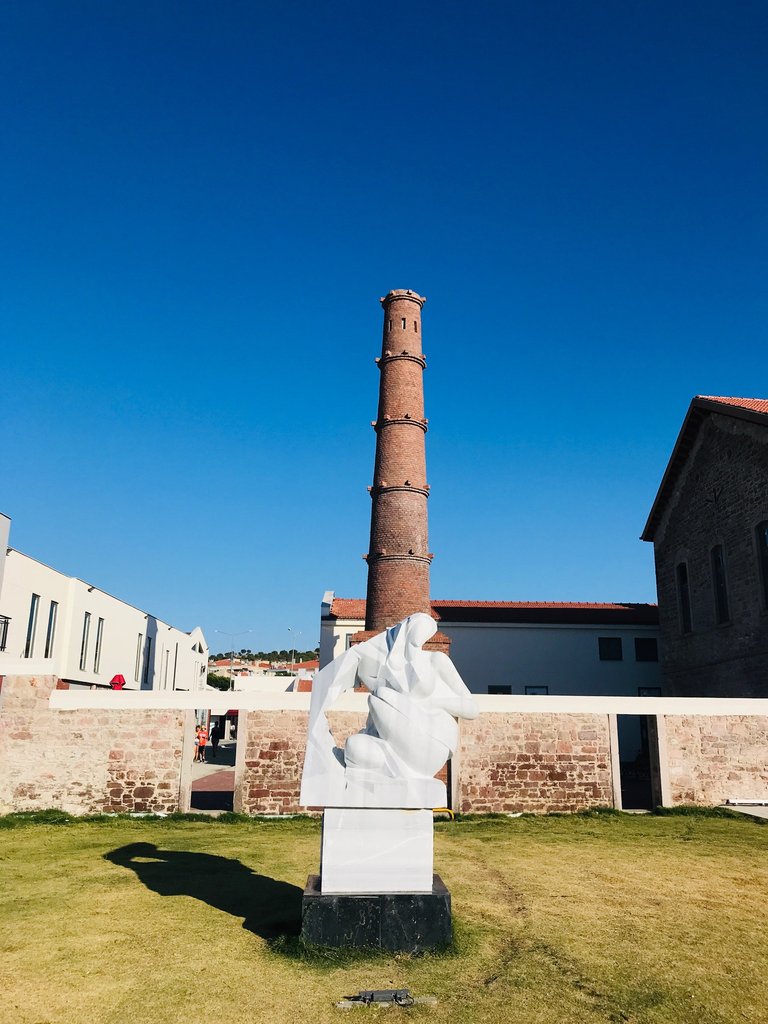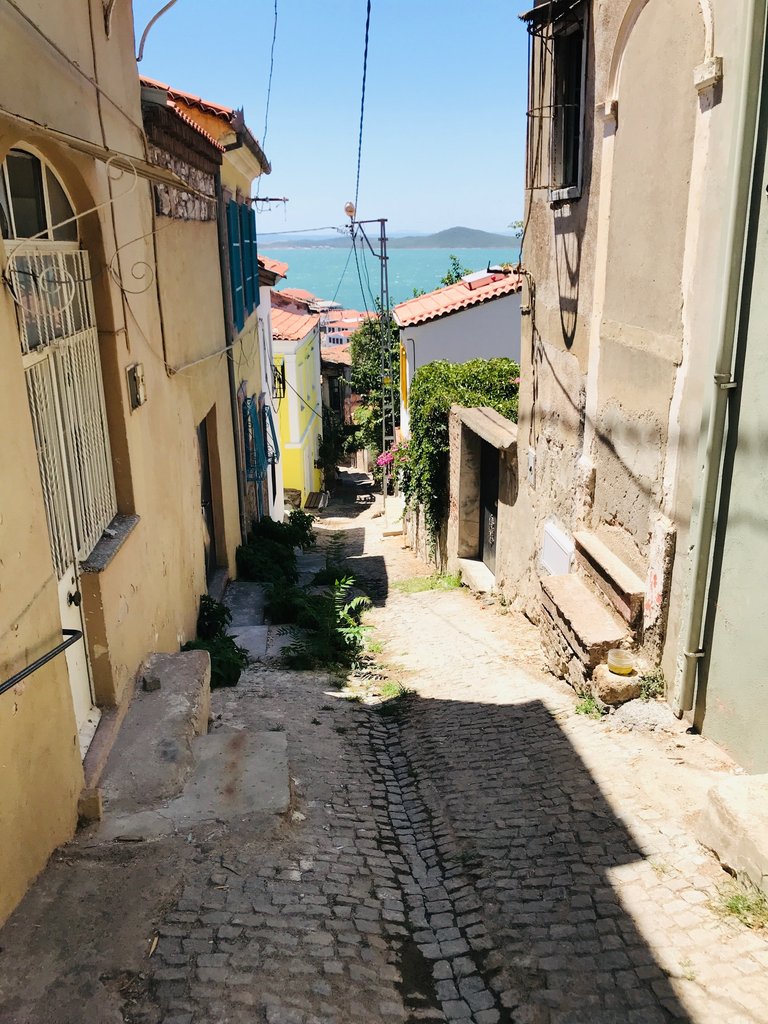 See you in a new content. Take care of yourselves. 🙋‍♂️
Yeni bir içerikte görüşmek üzere. Kendinize iyi bakın. 🙋‍♂️
---
---