Bursa Great Mosque and Inns Area / Bursa Ulu Camii ve Hanlar Bölgesi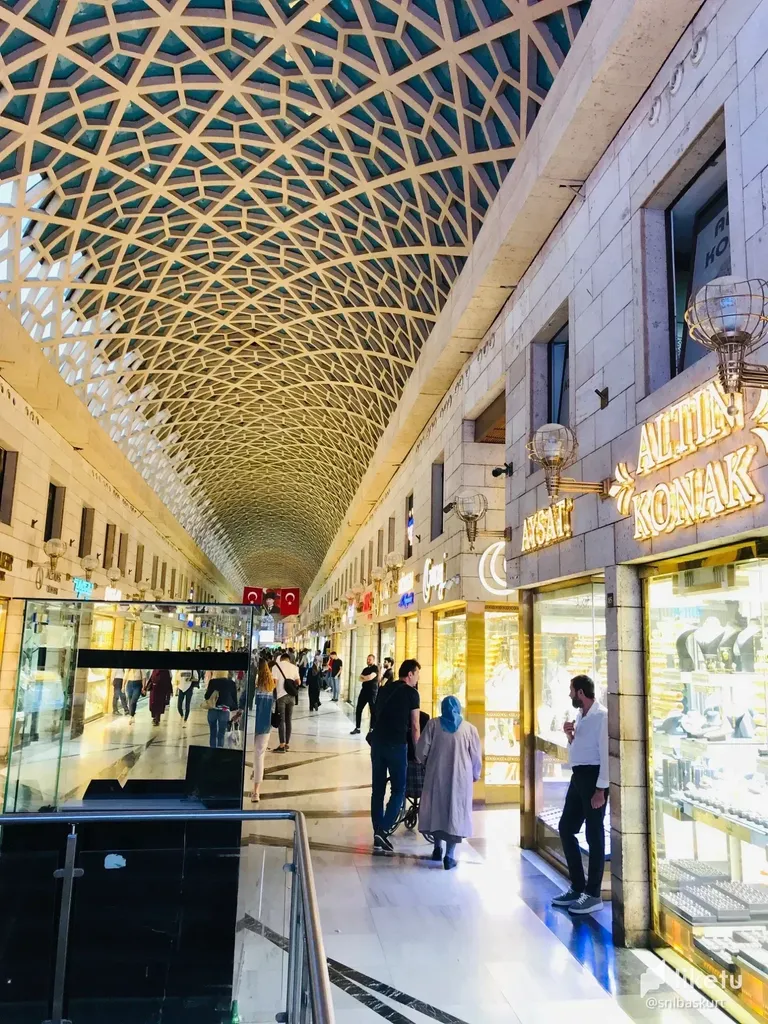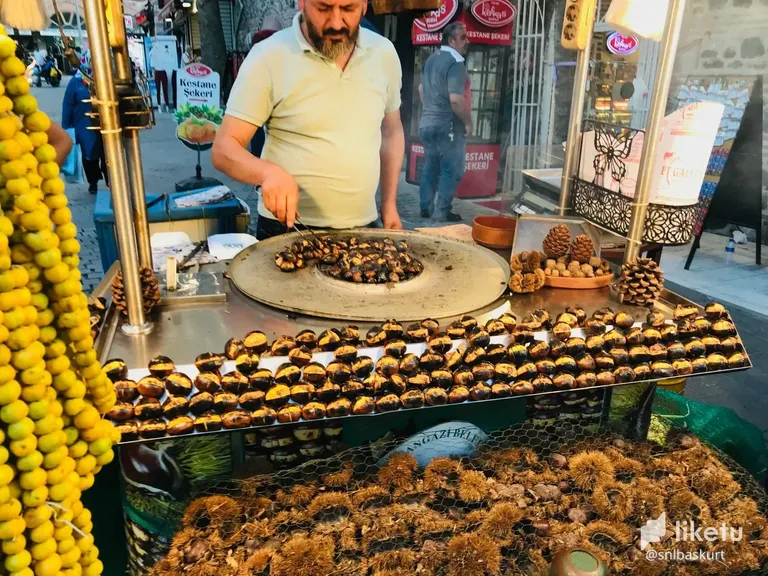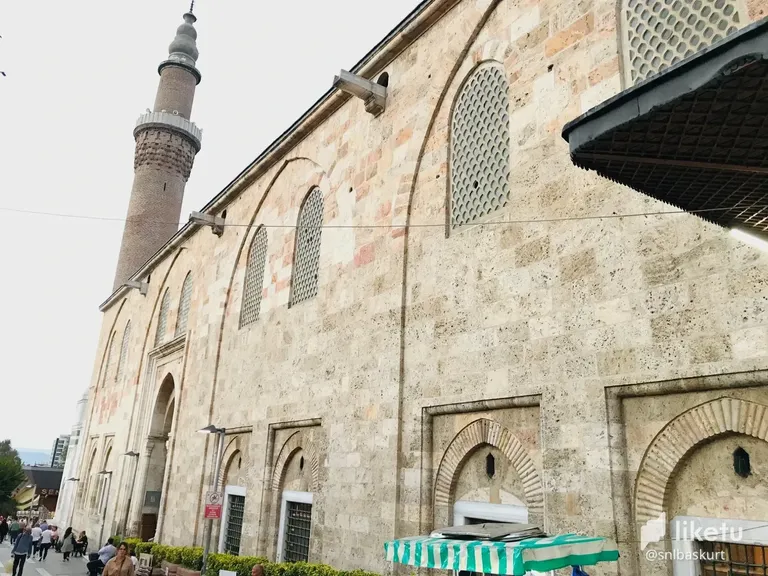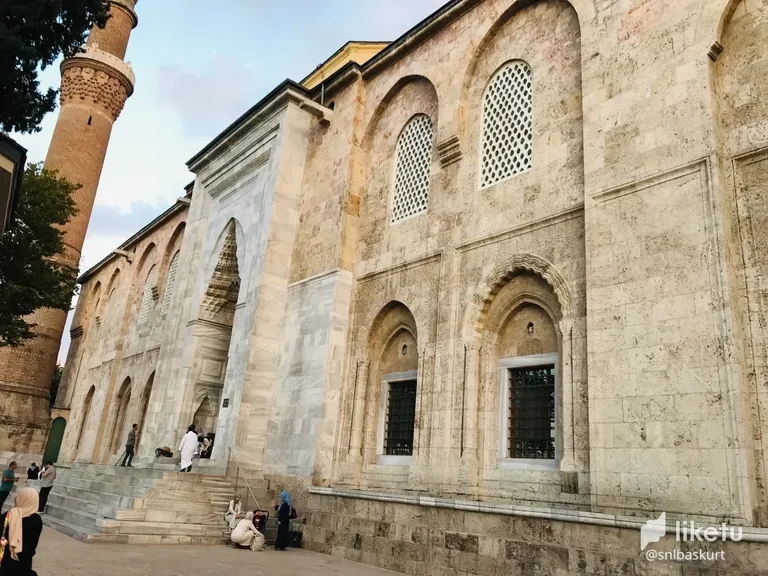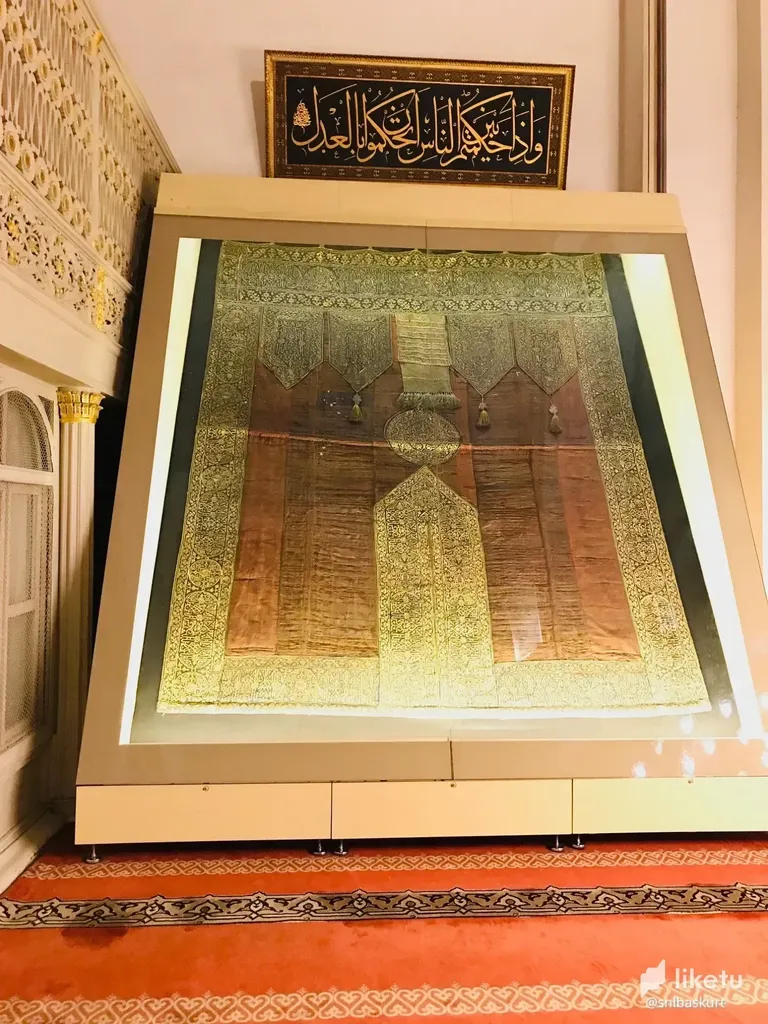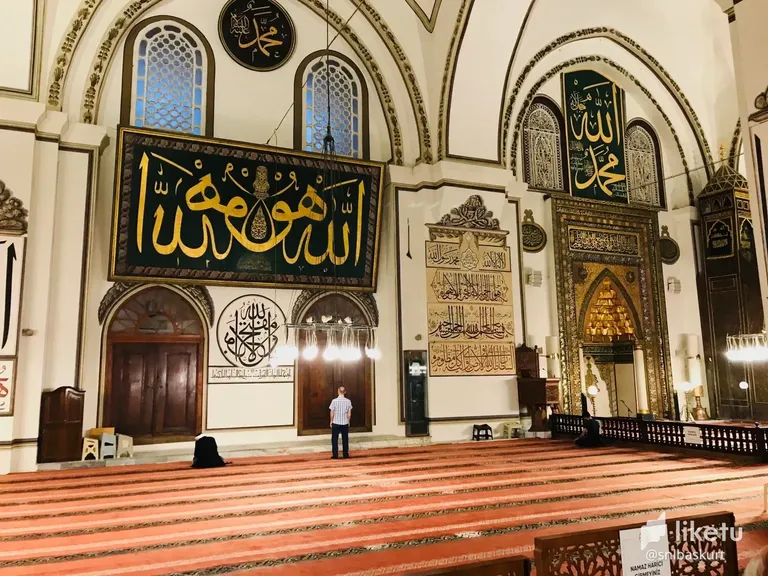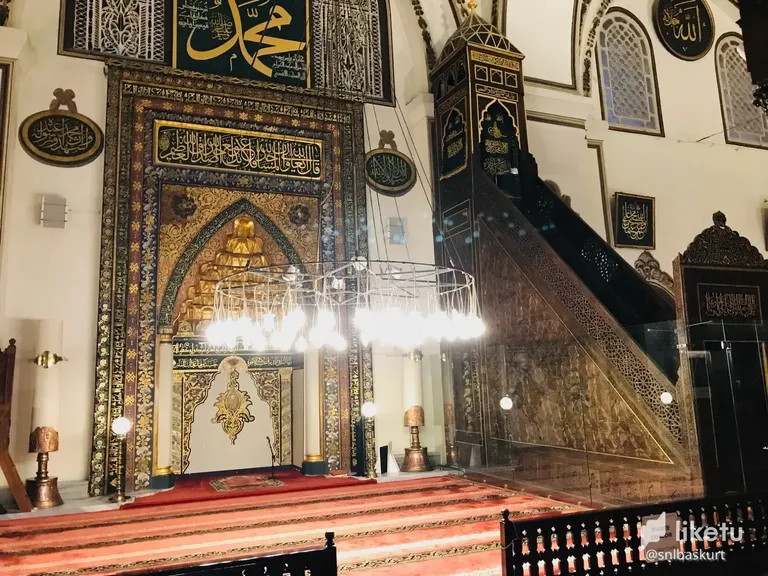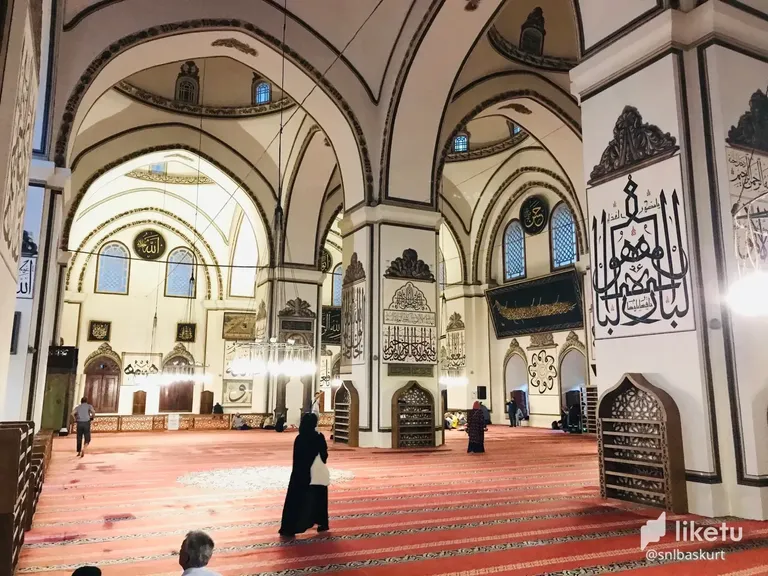 EN: Hello everyone. Today, with a sudden decision, my wife and I went from Iznik, where we live, to Bursa. In fact, we wanted to do some shopping and travel a bit on this trip, which was not planned at all. We spent most of our time in the Ulu Mosque and Hanlar region, which are the first places that come to mind when Bursa is mentioned, and we enjoyed it very much. Here I am sharing the photos I took with you. When I share from here, I will not be able to upload some of the photos I took because the system allows uploading a maximum of 10 photos. I apologize to you for this.
Bursa is a city with very valuable historical artifacts. Especially the Ulu Mosque is almost identified with Bursa. I would like to tell you the story of the construction of the Great Mosque.
Bursa Grand Mosque was built by the Ottoman Sultan Yıldırım Bayezid. We can say that this rare work, completed in 1400, is the work of the 100th anniversary of the empire. Yıldırım Bayezid, on his way to the battle of Niğbolu, said, "If I win this war, I will have twenty mosques built." he makes a vow. And he wins the war too. He told this request to Emir Sultan, who was one of the scholars of that time and was also Yıldırım Bayezid's son-in-law. Emir Sultan advises him that it would be better to have one big mosque with twenty domes built instead of twenty mosques. Finally, he had the Bursa Ulu Mosque built as a huge structure with twenty domes. You can view the source here.
Bursa Ulu Mosque has another story, which I learned recently. Those who visit this place have seen that it is inside the fountain of the mosque. And this place adds a different aesthetic beauty to the mosque. According to rumors, the place where the fountain is located belongs to an old woman and she did not sell this place for the construction of a mosque. This place, which was taken from the woman (perhaps by force), is built as an open fountain for use outside of prayer. The fountain has a small pool and its water flows into the fountain from a single trough. From the fountain, it flows from 33 grooves for ablution, which was made in this way to symbolize praising Allah. You can view the source here.
Another beauty of Bursa is the inns area and the covered bazaar. These places are always lively and crowded. You can easily find anything you want. There are separate bazaars especially for jewelers and textile products.
And Bursa's indispensable chestnut. You can find chestnuts and candied chestnuts on every corner.
TR: Herkese merhaba. Bugün eşimle beraber ani bir kararla yaşadığımız yer olan İznik'ten Bursa'ya gittik. Aslında hiç hesapta olmayan bu gezimizde biraz alış veriş yapmak biraz da gezmek istemiştik. Zamanımızın çoğunu Bursa denilince akla ilk gelen yerler olan Ulu Cami ve Hanlar bölgesinde geçirdik ve oldukça keyif aldık. Buralarda çektiğim fotoğrafları sizlerle paylaşıyorum. Buradan paylaşım yaptığımda sistem en fazla 10 fotoğraf yüklemeye izin verdiği için çektiğim fotoğrafların bir kısmını yükleyemeyeceğim. Bunun için sizlerden özür diliyorum.
Bursa tarihi açıdan oldukça kıymetli eserlere sahip bir şehrimiz. Özellikle Ulu Cami Bursa ile adeta özdeşleşmiş durumda. Sizlere Ulu Cami'nin yapılış hikayesini anlatmak istiyorum.
Bursa Ulu Camii Osmanlı Sultanı Yıldırım Bayezid tarafından yaptırılmıştır. 1400 yılında tamamlanan bu nadide eser adeta imparatorluğun 100. yılı eseri diyebiliriz. Yıldırım Bayezid, Niğbolu savaşına giderken "Eğer bu savaşta galip gelirsem yirmi tane cami yaptıracağım." diye bir adak adar. Ve savaşı da kazanır. Bu isteğini o zamanın bilginlerinden olan ve aynı zamanda Yıldırım Bayezid'in damadı da olan Emir Sultan'a söyler. Emir sultan da ona yirmi tane cami yerine yirmi kubbeli bir büyük cami yaptırmasının daha iyi olacağını tavsiye eder. Sonunda Bursa Ulu camiini yirmi kubbeli devasa bir yapı olarak inşa ettirir. Kaynak için buraya bakabilirsiniz.
Bursa Ulu camiinin bir hikayesi daha vardır ki ben de bunu yen öğrendim. Burayı gezenler görmüşlerdir ki bu caminin şadırvanı içindedir. Ve adeta burası camiye ayrı bir estetik güzellik katmaktadır. Rivayete göre şadırvanın bulunduğu yer yaşlı bir kadına aittir ve kadın bu yeri cami inşaatı için satmamıştır. Kadından (belki zorla) alınan bu yere namaz kılma dışında kullanmak için üstü açık bir şekilde şadırvan yapılır. Şadırvanın küçük bir havuzu var ve suyu tek bir oluktan şadırvana akmaktadır. Şadırvandan da abdest almak için tam 33 oluktan akmaktadır ki Allah'ı tesbih etmeyi sembolize etmek amacıyla bu şekilde yapılmıştır. Kaynak için buraya bakabilirsiniz.
Bursa'nın bir diğer güzelliği de hanlar bölgesi ve kapalı çarşıdır. Buralar her zaman canlı ve kalabalıktır. İstediğiniz her şeyi kolayca bulabilirsiniz. Özellikle kuyumcular ve tekstil ürünleri için ayrı ayrı çarşılar mevcuttur.
Ve Bursa'nın olmazsa olmazı kestane. Közde kestane ve kestane şekerini de her köşe başında bulabilirsiniz.
---
For the best experience view this post on Liketu
---
---