Are You Interested To Know About The Unbeatable Strategy Against The Death Monster.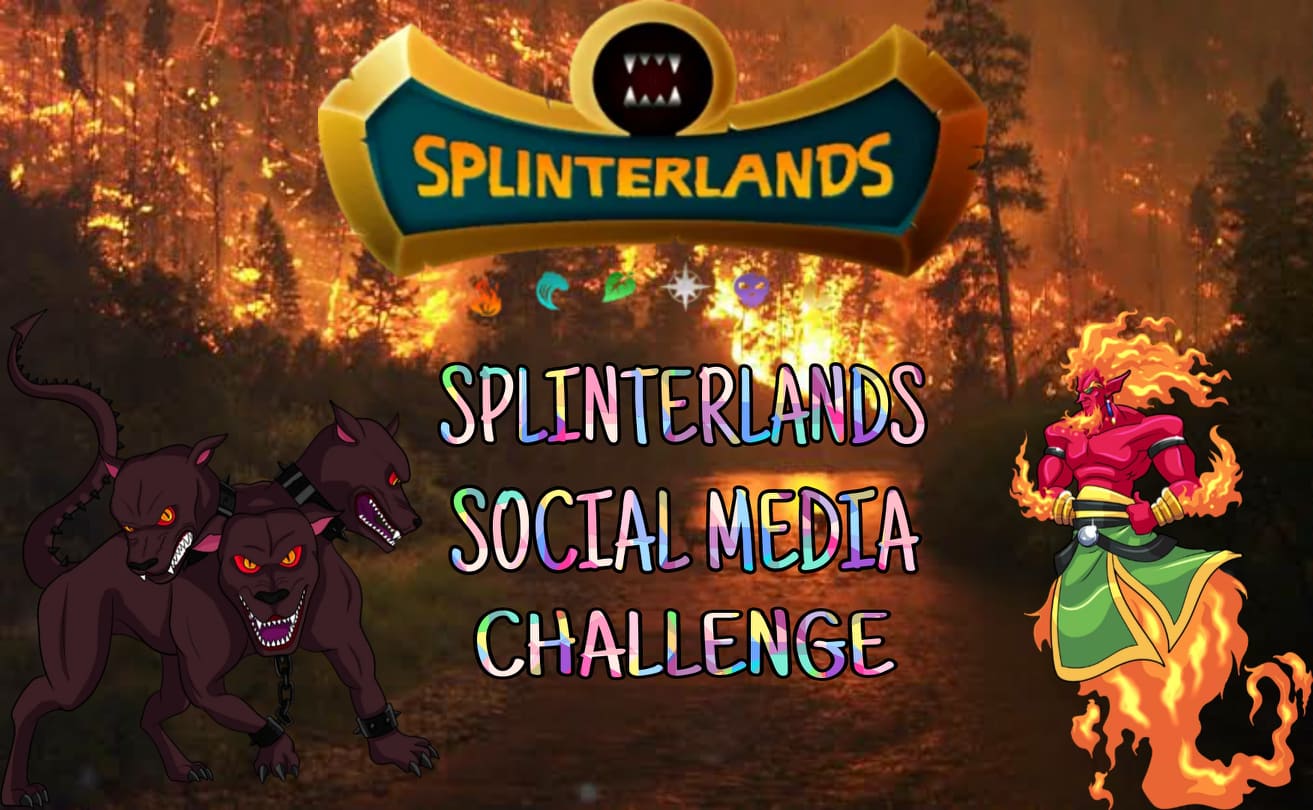 The Strategy we use in a battle mostly depends on the mana cost of that battle. The higher the mana cost, the higher the monster's power. But when the mana cost is low, we had to choose the best monster value for a low mana cost.
Hello and welcome back to my other splinterlands post.
Today in this post, I will share a battle where I used FIRE monsters against the enemy Death monsters. This strategy never failed against the Death monster.
---
---
Abilities:

Heal: Restores a portion of the Monster's health each round.

Opportunity: Monsters with the Opportunity ability may attack from any position and will target the enemy Monster with the lowest health.

Sneak: Targets the last Monster on the enemy Team instead of the first Monster.
---
---

In this battle I used:
MALRIC INFERNO (RARE FIRE Summoner).

CERBERUS (RARE FIRE Monster).

SERPENTINE SPY (COMMON FIRE Monster).

KOBOLD MINER (COMMON FIRE Monster).
The battle rule was "Standard" for this battle, and the mana cap was 12.
You can watch this battle from splinterlands. Click Here
---
---


CERBERUS took the first attempt to hit the enemy monster COCATRICE. I was a bit worried what if CERBERUS missed the hit because with Flying ability, the enemy monster COCATRICE has a high chance of evading Melee or Ranged attacks from non-flying monsters. But CERBERUS didn't miss its target. So the enemy monster COCATRICE was killed very soon.

At the 9th hit of round 1, another enemy monster UNDEAD BADGER got killed. This Sneak ability monster was killed by SERPENTINE SPY.




After I killed two enemy monsters in the first round, only one enemy monster was alive in the battle. The Rare Death Monster HAUNTED SPIRIT comes with Heal ability which is quite impressive. This ability helps this monster to gain +2 health in each round.

But in each round, HAUNTED SPIRIT was getting a total of 5 health damage so restoring only 2 health wasn't enough for survival in this battle. At round 3, SERPENTINE SPY killed this monster.

━━━━━━━━━━━━━━━✧❃✧━━━━━━━━━━━━━
No more today, Goodbye to all, and have a pleasant day.
I will be here in the next post.
I wish everyone safety.
Use a face mask and hand sanitizer.
stay home, stay safe.
Thanks.
---
---