298th DAY OF SPS AIRDROP | SPS STAKING AND IT'S PRICE UPDATE | 20th May,2022.
Hello Fellows! I hope you all are having a great day and I hope you will be enjoying your time with your loved ones and family there. Today was Friday so gladly I had only one class in the morning and also the workers had an off day. So after getting free from the class, I went to meet one of my friend because he called me for a meetup.
I offered my Friday prayer with my friend after that I also had lunch with him at his place. Then at the evening time I also played some cricket with my friends today because the weather was so pleasant and the cool breeze was blowing. At the night time I spent some time with my family and just now I claimed 11.859 more SPS tokens from the SPS airdrop and as usual I staked them so now my total balance have reached to 9,119.233 SPS tokens and it is worth 820.71 USD because the price of one SPS token in the market is 0.090$.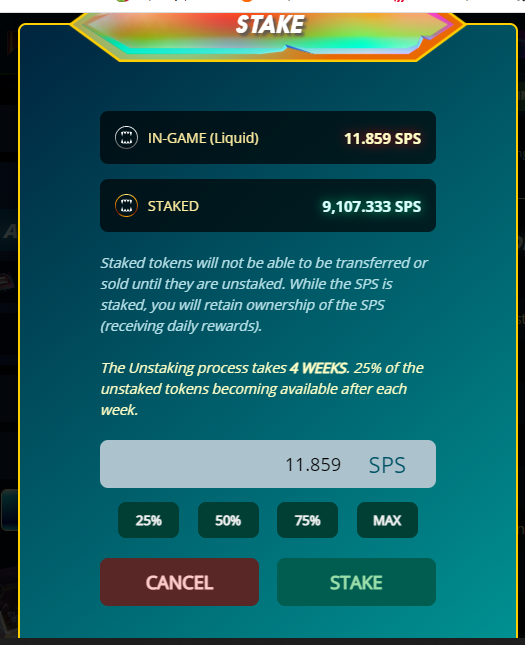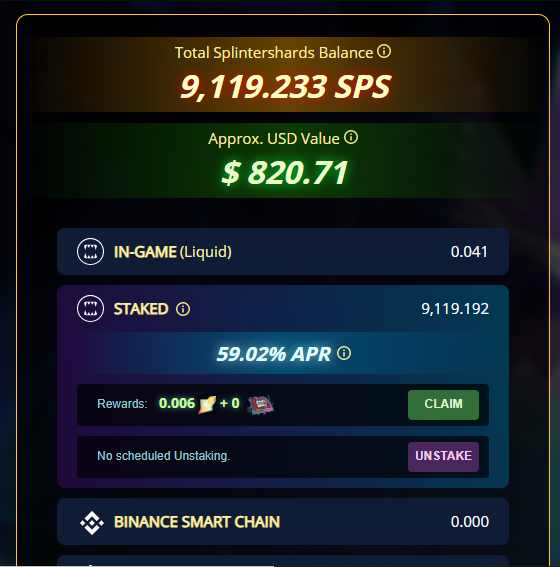 If you want to play splinterlands,be free to join through this link below and experience playing this beautiful game that will help you to boost your mind capabilities.
https://splinterlands.com?ref=solaiman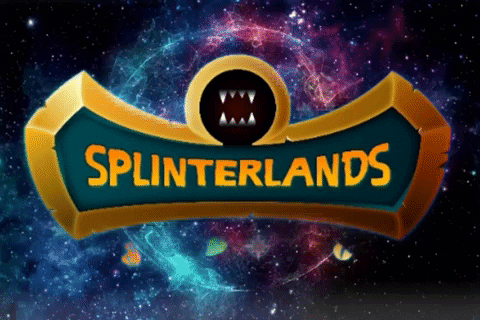 ---
---