The Law of the Face || Story [ENG - ESP]

If you give me some more wine I'll tell you the story of the prince of Zeok, done deal? Brilliant! Give me a well-filled glass... until the wine overflows. If you allow me to flatter you, I must tell you that you have a beautiful face, similar to that of the Adonis of the Middle East. You're too handsome to be serving wine to a saggy-breasted drunk. Do not laugh! Although it seems like a joke, it is the truth that time has taken care of showing me. Zeok, for example, enjoyed endless youth; They called him the Knight of the Sunset because at the descent of the sun the last light of evening varnished his body with bare muscles. It was quite a show for the young ladies! He would go out on the balcony of his palace without clothes and end up full of them: bras and panties, and phone numbers. It is a pity that that same beauty ended up condemning him to death.
Si me das un poco más de vino te contaré la historia del príncipe de Zeok, ¿trato hecho? ¡Genial! Dame una copa bien llena... hasta que el vino rebose. Si me permites el halago debo decirte que tienes un rostro hermoso, semejante al de los adonis del medio oriente. Eres muy apuesto para estarle sirviendo vino a una borracha de pechos caídos. ¡No te rías! Aunque parezca chiste es la verdad que el tiempo se ha encargado de mostrarme. Zeok, por ejemplo, gozaba de una juventud interminable; le decían el caballero del ocaso pues en el descenso del sol la última luz del atardecer barnizaba su cuerpo de músculos desnudos. ¡Era todo un espectáculo para las jovencitas! Él salía al balcón de su palacio sin prendas y terminaba repleto de ellas: sostenes y pantaletas, y números telefónicos. Es una lástima que esa misma belleza y terminara condenando a la muerte.
---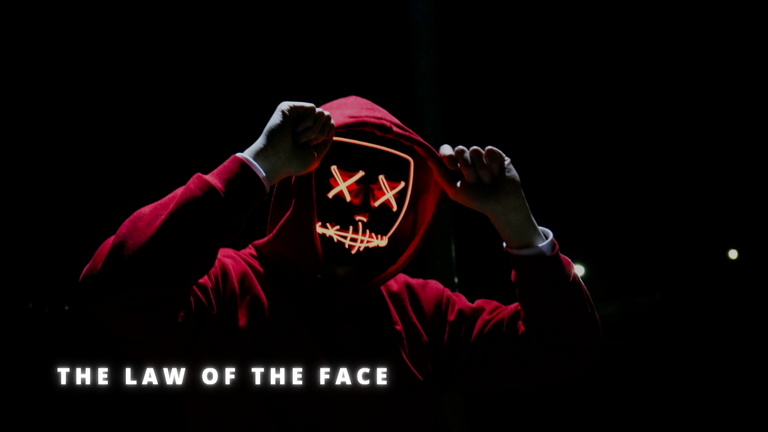 Image edited in Canvas - Imagen editada en Canvas
---
That's right young cupbearer, Prince Neok died because of a beauty with a woman's name. I'm not that drunk yet! Don't laugh at me because it's the truth. What was I up to? Ah yes, on Neok's death. The very clumsy man made the serious mistake of falling in love with a bad maiden; a harpy who tore his heart to pieces. He did not do it with a dagger, sword, knife or pistol, his charm and his pride were enough to send the most sought-after man in the Middle East to hell. Amaideach!
"Amaideach... Is that an Eastern word?"
No, young cupbearer, that's what my grandmother used to say when her husband lost money in American gambling. Would you stop interrupting? Thank you. Your giggles prove to me that I have the face of a clown. It doesn't bother me but I don't like it either. Heck, where in the story am I? See what your interruptions cause!
"In the part where they send the prince to hell.
Ah, thank you young cupbearer, although they didn't send him to a real hell. The maiden who had fallen in love with the prince was called Jiyu, and unfortunately she only liked ugly ones. Do you see how beautiful is not always good? I wish I had lived in those days so that I could give my husband to that stupid woman, the guy is uglier than a strap to the testicles! Ha, I like to see you laugh young cupbearer! But it's the truth, Jiyu loved crooked and deformed faces, toothy, big-nosed, long-eared and with mouths as big as Loch Ness crocodiles.
"There are no crocodiles in Loch Ness.
What will you know, you young cupbearer? If the furthest you've gone is to the church to seduce the nuns.
Así es joven copero, el príncipe Neok murió a causa de una belleza con nombre de mujer. ¡Todavía no estoy tan borracha! No te rías de mí porque es la verdad. ¿En qué quedé? Ah sí, en la muerte de Neok. El muy torpe cometió el grave error de enamorarse de una mala doncella; una arpía que despedazó su corazón. No lo hizo con una daga, espada, chuchillo o pistola, solo le bastó su encanto y su orgullo para mandar al infierno al hombre más cotizado de oriente medio. ¡Amaideach!

—Amaideach… ¿Es una palabra de oriente?

No joven copero, eso es lo que solía decir mi abuela cuando su marido perdía el dinero en las apuestas americanas. ¿Dejarías de interrumpir? Gracias. Tus risitas me comprueban que tengo cara de payasa. No me molesta pero tampoco me gusta. Diablos, ¿en qué parte de la historia quedé? ¡Ve lo que causan tus interrupciones!

—En la parte donde mandan al príncipe al infierno.

Ah, gracias joven copero, aunque no lo mandaron a un infierno de verdad. La doncella que había enamorado al príncipe se llamaba Jiyu, y para mala suerte solo le gustaban los feos. ¿Ves que lo lindo no siempre es bueno? Ojalá hubiera vivido yo en aquellos tiempos para poder regalarle mi esposo a la estúpida esa, ¡el tipo es más feo que un correazo en los testículos! Ja, ¡me gusta verte reír joven copero! Pero es la verdad, a Jiyu le encantaban los rostros torcidos y deformes, dientones, narizones, orejones y con bocas tan grandes como los cocodrilos del lago Ness.

—No hay cocodrilos en el lago Ness.

¿Qué vas a saber tú joven copero? Si lo más lejos que has viajado es a la iglesia a seducir a las monjas.
---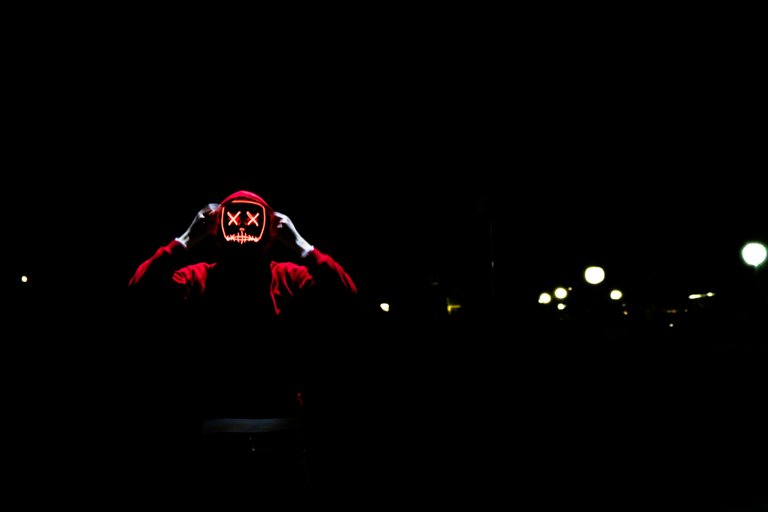 Pexels
---
Jiyu was a stubborn maiden but no more stubborn than her father. He forced her to marry Prince Neok even though her heart belonged to Wormface, the farmer who collected cow dung. Upset by her being forced to marry a man she considered horrible but who was beautiful, she Jiyu swore to throw herself out of Neok's palace in the event the wedding took place. Hurt by the stupidity of his future wife, he collapsed into the sadness of his bed and confinement. It was really a terrible situation because the prince loved Jiyu, but Jiyu loved Wormface but his father did not want him as a son-in-law.
—Why did Neok prefer Jiyu if he could have many women?
It's the problem with the heart, young cupbearer, it can only belong to one person and sometimes we can't choose it. Neok loved her very much, but maybe he did it because Jiyu was the only one who rejected him; he had never suffered contempt and when she suffered it was her death, not natural but artificial. Because of that contempt, Neok decided to disfigure his face to become just any ugly guy. He thought that would change Jiyu's mind, but when he appeared before her with the cuts on her cheeks, he only got ridiculed in return. The prince fled in shame from his land, and he did not see him again for a long time… this wine tastes like rum.
"Poor Neok.
Don't feel bad for him, why? Neok learned a great life lesson thanks to Jiyu. He realized, though perhaps belatedly, that a withered and sluggish heart was not worth losing everything. After a long absence, the prince returned to his land with a beautiful mask on his face, showing his subjects that he is not governed with a face but with wisdom. And do you know what happened to Jiyu? He ended up marrying Wormface, but soon after, her ugly man cheated on her with a peasant girl. Jiyu tried to go back to Neok but he kicked her out of her palace. It is said that she went crazy and now she only dances in the rain.
"It's a happy ending.
Do you believe it? May be. This rum-flavored wine has given me the goodness to tell you a story with a happy ending, although as a handsome young man you are, you should take the advice of this old drunk with saggy breasts. Don't be like Neok; he does not live by being handsome, boastful or naive: he lives by reason and wisdom. Come more wine! Let's toast to the law of the face... the one that does not contemplate pain for a person who is not worth it.
Jiyu era una doncella obstinada pero no más obstinada que su padre. Él la obligó a casarse con el príncipe Neok aunque su corazón pertenecía a Cara de Lombriz, el campesino que recogía el estiércol de las vacas. Molesta por la obligación a casarse con un hombre que ella considera horrible pero que era hermoso, Jiyu juró lanzarse del palacio de Neok en el caso de que la boda se llevara a cabo. Él, lastimado por la estupidez de su futura esposa, se derrumbó a la tristeza de la cama y el encierro. En verdad era una situación terrible pues el príncipe amaba a Jiyu, pero Jiyu amaba a Cara de Lombriz pero su padre no lo quería como yerno.

—¿Por qué Neok prefería a Jiyu si podía tener a muchas mujeres?

Es el problema con el corazón, joven copero, solo puede pertenecerle a una persona y a veces no podemos elegirla. Neok la amaba mucho, pero quizás lo hacía porque Jiyu era la única que lo rechazaba; él nunca había sufrido el desprecio y cuando lo sufrió fue su muerte, no natural sino artificial. Por ese desprecio Neok decidió desfigurarse el rostro para convertirse en un feo cualquiera. Pensó que eso haría cambiar de opinión a Jiyu, pero cuando se presentó ante ella con los cortes en las mejillas solo recibió burlas a cambio. El príncipe huyó avergonzado de su tierra, y no se lo volvió a ver por un largo tiempo… este vino sabe a ron.

—Pobre Neok.

No te sientas mal por él, ¿Por qué? Neok aprendió una gran lección de vida gracias a Jiyu. Se dio cuenta, aunque tal vez tarde, de que no valía la pena perderlo todo por un corazón marchito e indolente. Tras una larga ausencia el príncipe volvió a su tierra con una hermosa máscara en su rostro, demostrándole a sus súbditos que no se gobierna con un rostro sino con sabiduría. ¿Y sabes que pasó con Jiyu? Terminó casándose con Cara de Lombriz, pero al poco tiempo el feo la engañó con una campesina. Jiyu intentó volver con Neok pero éste la corrió de su palacio. Se dice que se volvió loca y que ahora solo baila bajo la lluvia.

—Es un final feliz.

¿Lo crees? Tal vez sí. Este vino con sabor a ron me ha dado la bondad para contarte una historia con un final feliz, aunque como buen joven guapo que eres, deberías tomar el consejo de esta vieja borracha con pechos caídos. No seas como Neok; no se vive de ser guapo, fanfarrón o ingenuo: se vive de la razón y la sabiduría. ¡Venga más vino! Brindemos por la ley del rostro… esa que no contempla el dolor por una persona que no vale la pena.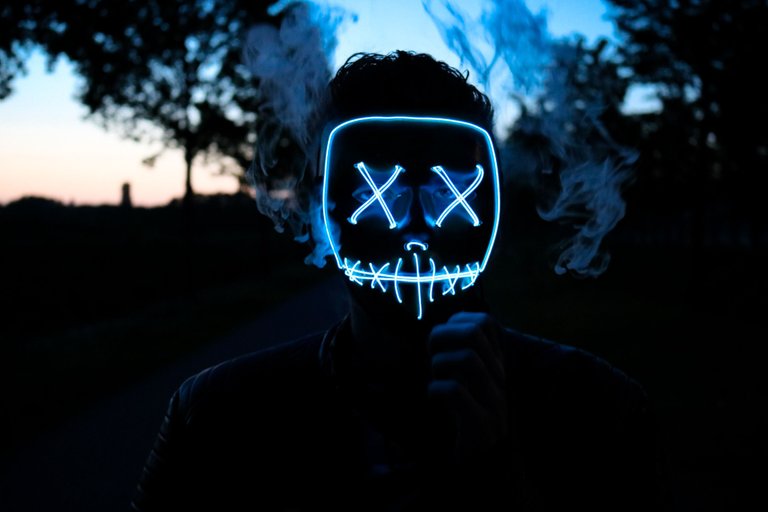 Pexels
---
The End
Fin
---
---