LED bulbs that do not go out [Eng+Spa] [Eng+Spa]

---
English
---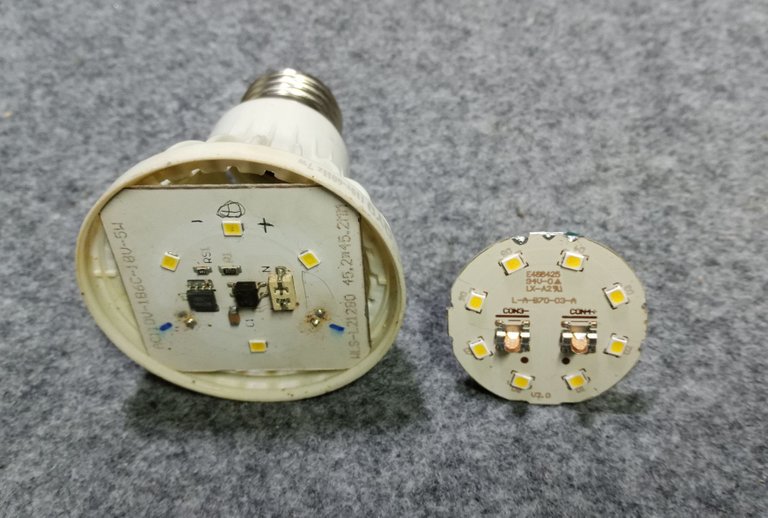 Greetings to the DIY community, I wish you an excellent week and I hope you have the necessary encouragement so that you can get ahead in the situations that arise these days.
I have been busy replacing fluorescent tube lamps with LED type bulbs, the cause is summarized in terms of cost and duration of the luminaire. The ballast and fluorescent tubes are quite expensive, on the other hand, the LED bulbs serve me well and have a good duration, I can also repair the LED bulbs at a much lower cost.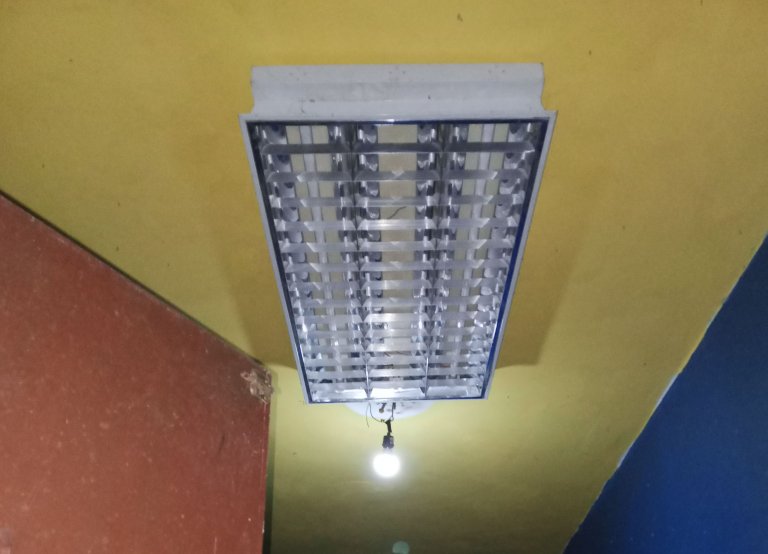 The point is that I live in a house built in the fifties of the last century, it is a fairly old house, as I have mentioned before, I constantly have to deal with repairs and maintenance.
When they did the electrical installation of the house, for some reason, the people in charge did not follow the regular electrical norms. So when placing the LED bulb, the case arose that this bulb did not turn off.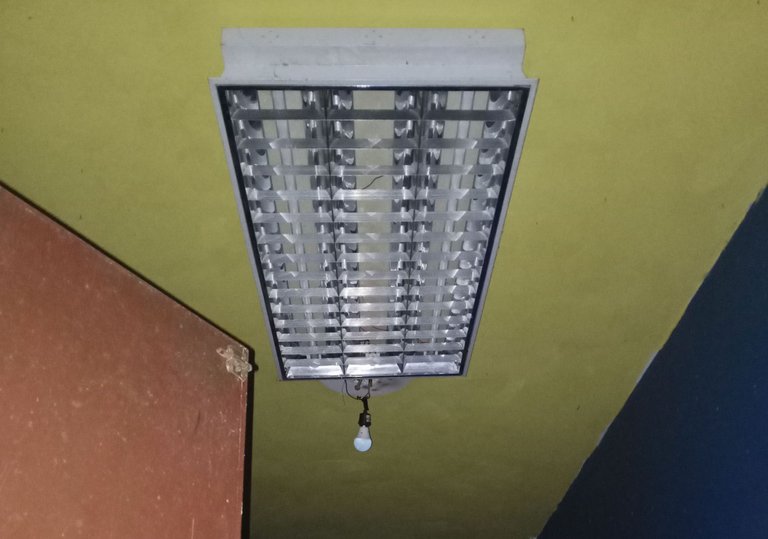 I figured out how to fix the problem and then how a slightly more advanced and elegant solution can be made than the way other people usually use.
When the electrical installation is done we have two connections: one connection is the line and the other connection is called the neutral, electrical devices need a line connection and a connection to the neutral to work, if you interrupt any of them the device stops working.
Working in the correct way, the electrical switch of the appliances is placed in the line where the electrical power is, and the neutral is not usually interrupted.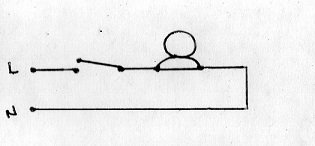 I find that the switch is connected to the "neutral" terminal, so the bulb continues to receive power even after being turned off by the switch.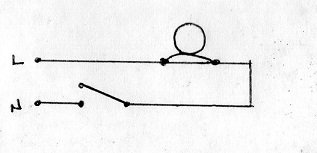 In a conventional bulb or ballast lamp, the defect is not noticeable because the fixture shuts down smoothly, but the LED bulb can still dimly illuminate when receiving some electricity. I have no way to afford the cost of doing new wiring right now, it's something I can't afford, and I don't have the electrical plan to know how the cable stub is going, to change the location of the neutral and the line.
Investigate how other people have dealt with the problem, to eliminate the defect: a resistor of 220K Ohm or a greater value in Ohms can be placed in parallel to the neutral and the line of the bulb. It is not a solution that I am very much in favor of, a damaged resistor can cause a short circuit.
The other solution, much more to my liking, I must say, is to place a ceramic capacitor between the neutral and the bulb line (connected in parallel), with a value between 0.56 Microfarads to 0.47 Microfarads.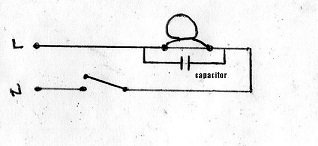 I have a fair amount of ceramic capacitors in my junkyard, so I had plenty of material on hand to fix the problem.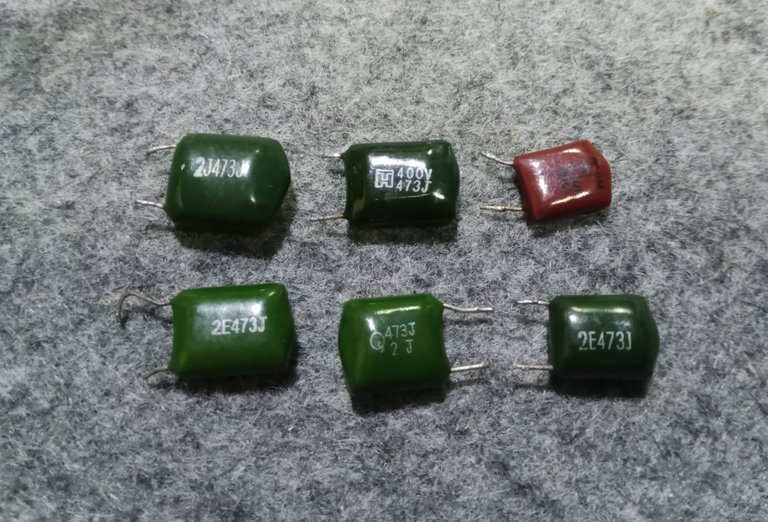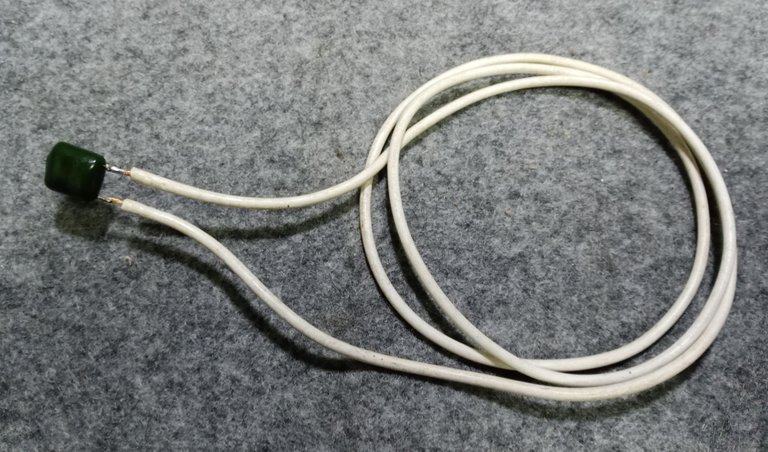 Verify with the capacitance meter that the correct values are presented and prepare it for mounting, thus solving this problem in that installation.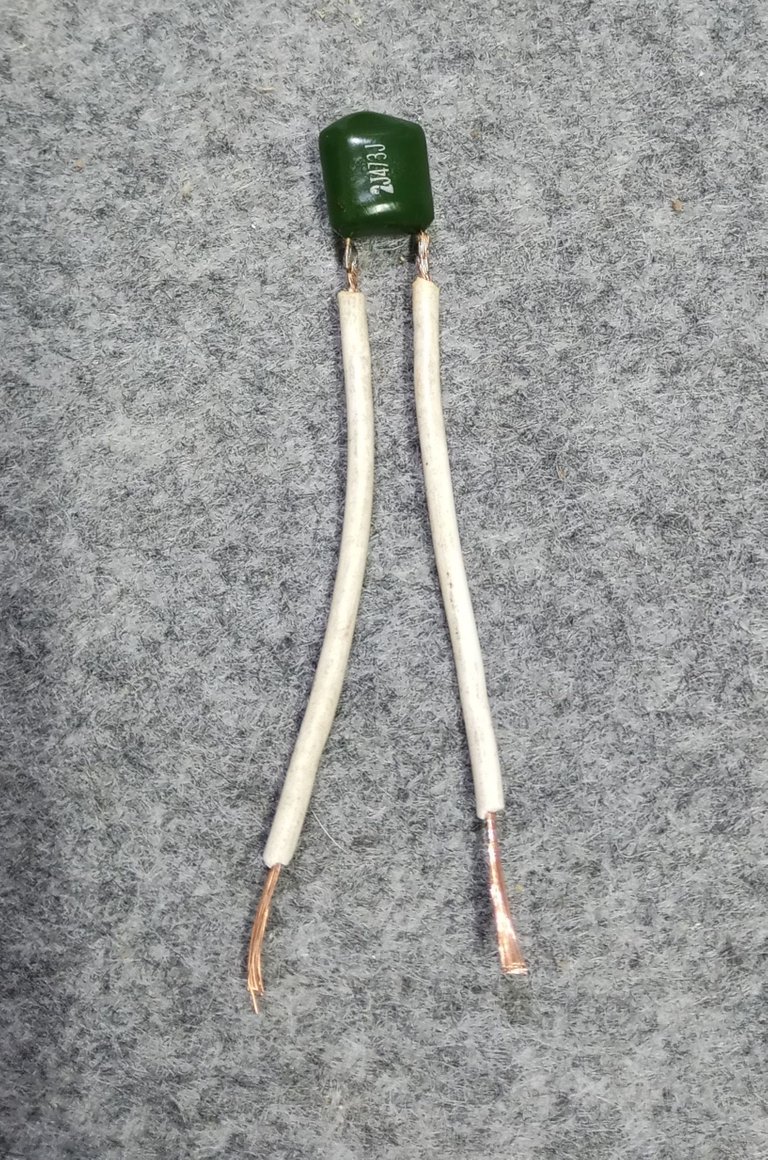 But to be honest, installing capacitors in each socket or each lamp is not very practical, and it may not look very good.
If the capacitor can be placed directly inside the bulb, so I don't have to intervene in the wiring, it's a more elegant solution. I can place it in a socket or lamp that is well installed or not.
I built by recycling damaged bulbs, my bulb with the system that solves the problem, I had a bulb in the tank that has more than two bad LEDs (I usually recycle them when they have more than two bad LEDs, highlighted in red circles).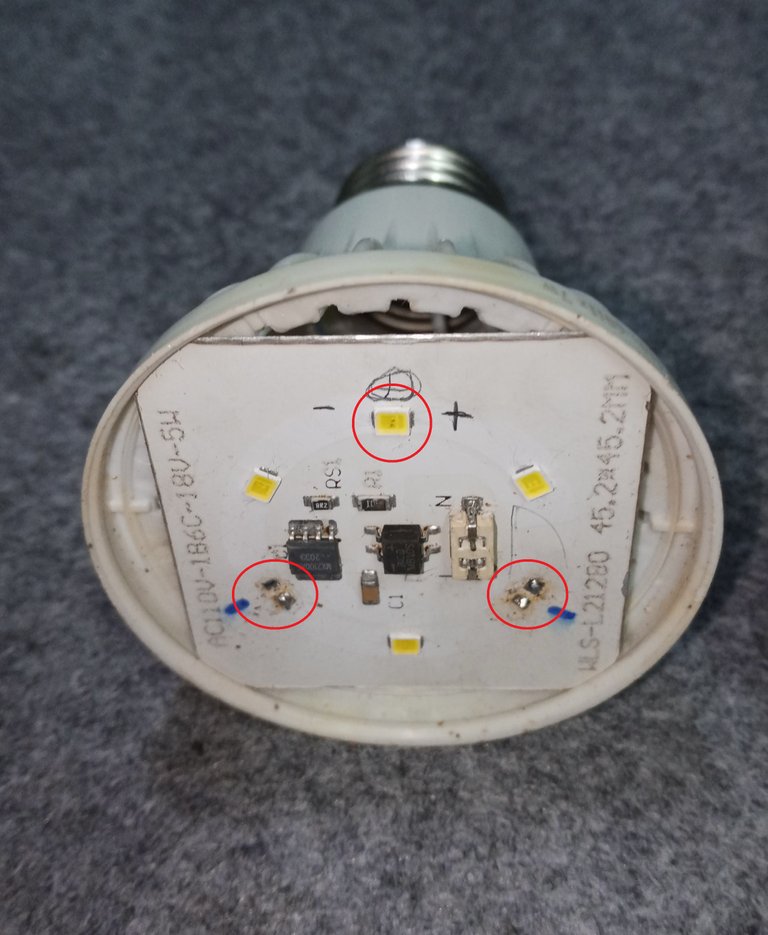 And I have a recycled light bulb assembled from damaged parts that had no housing.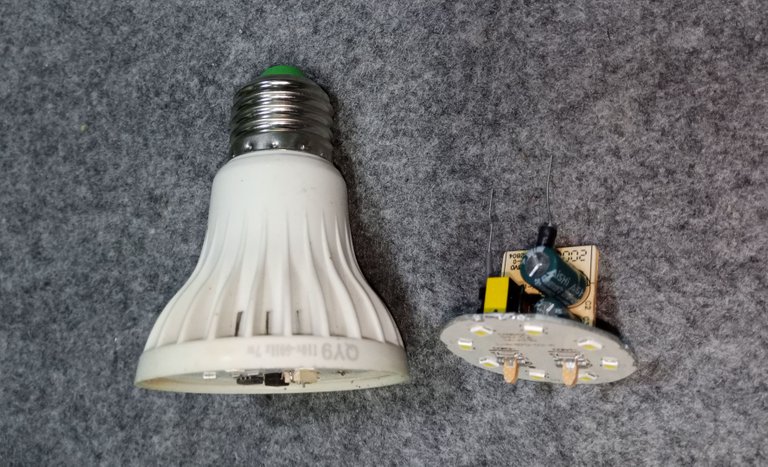 I disassemble the light bulb that the casing donated.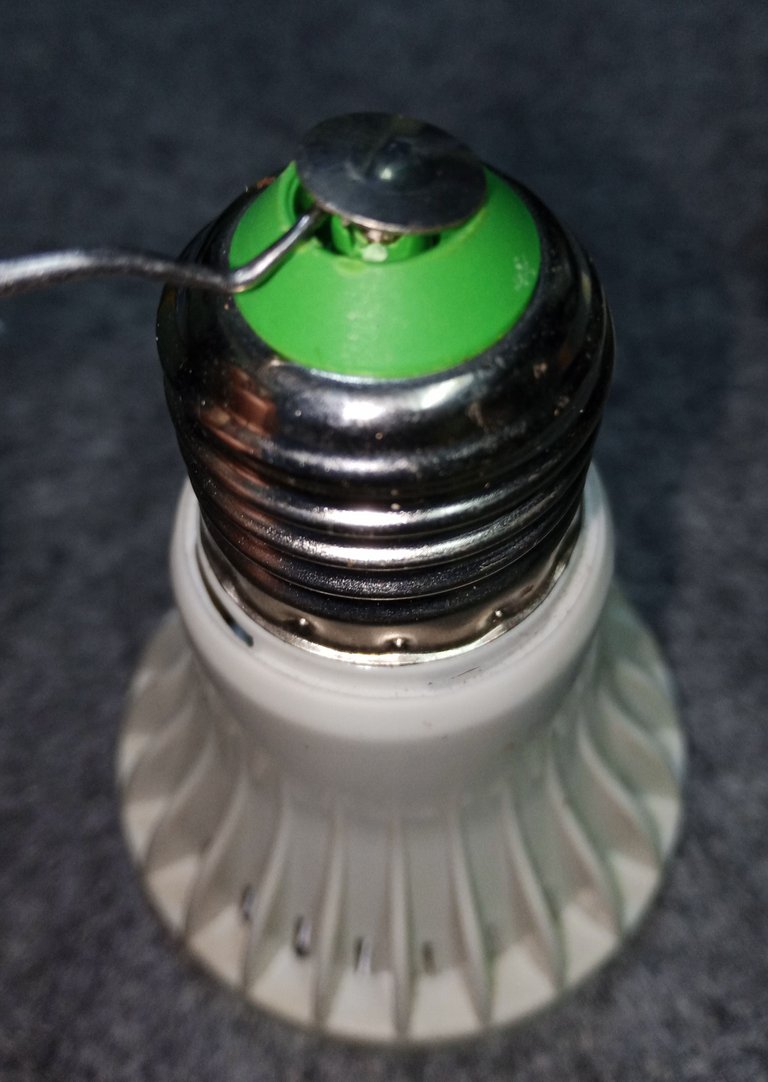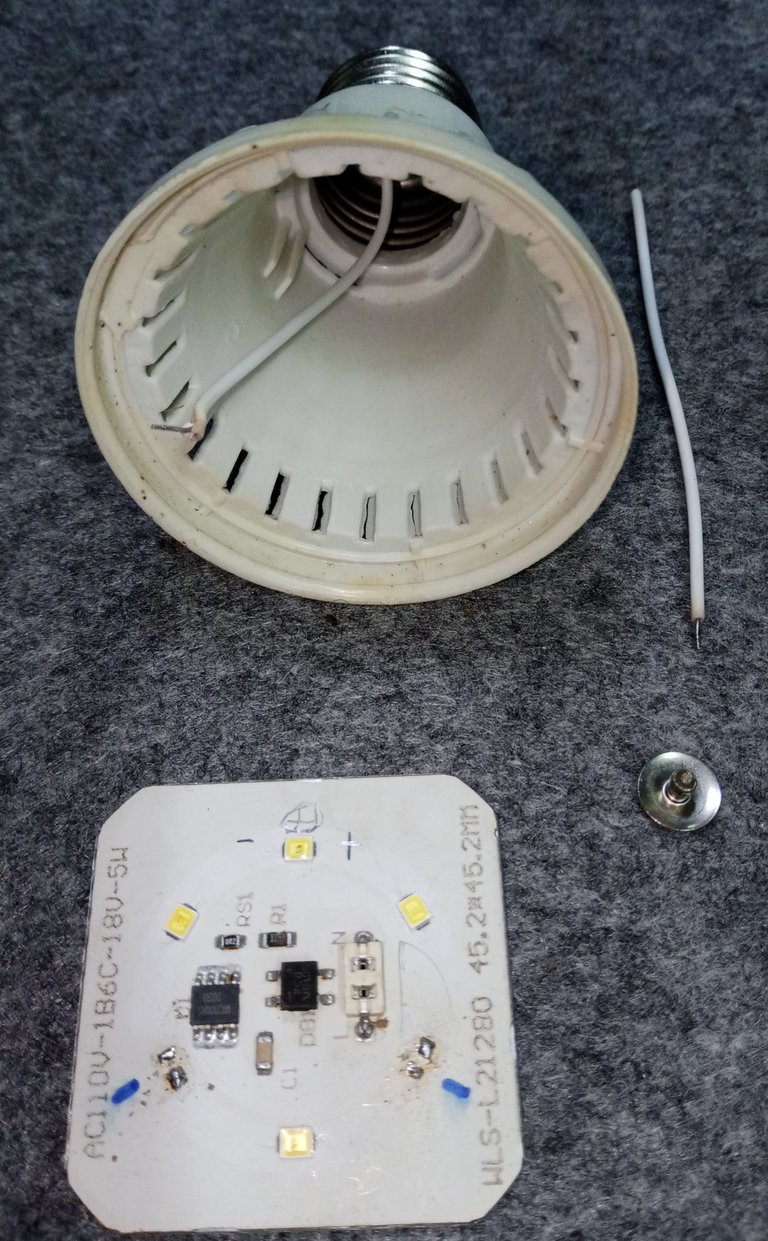 I prepare and add the capacitor in parallel to the electricity input of the recycled bulb.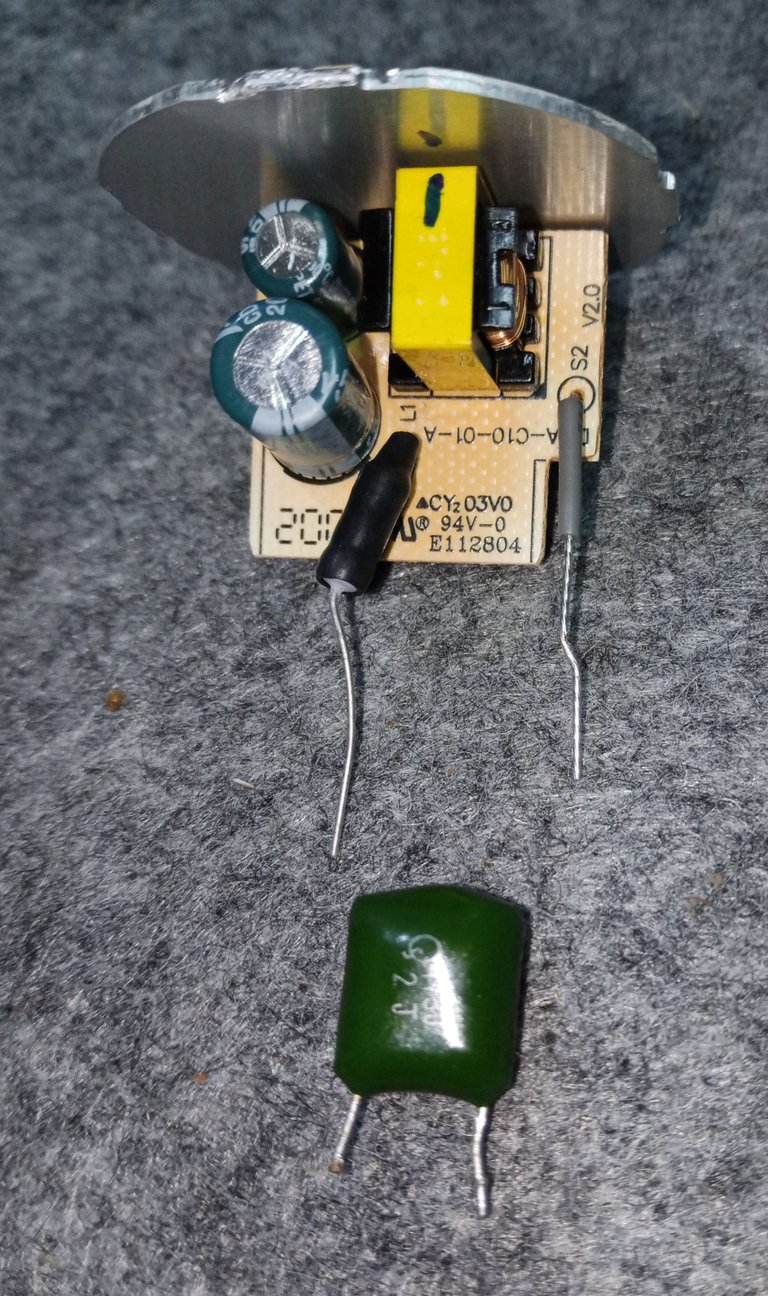 I finally soldered and assembled.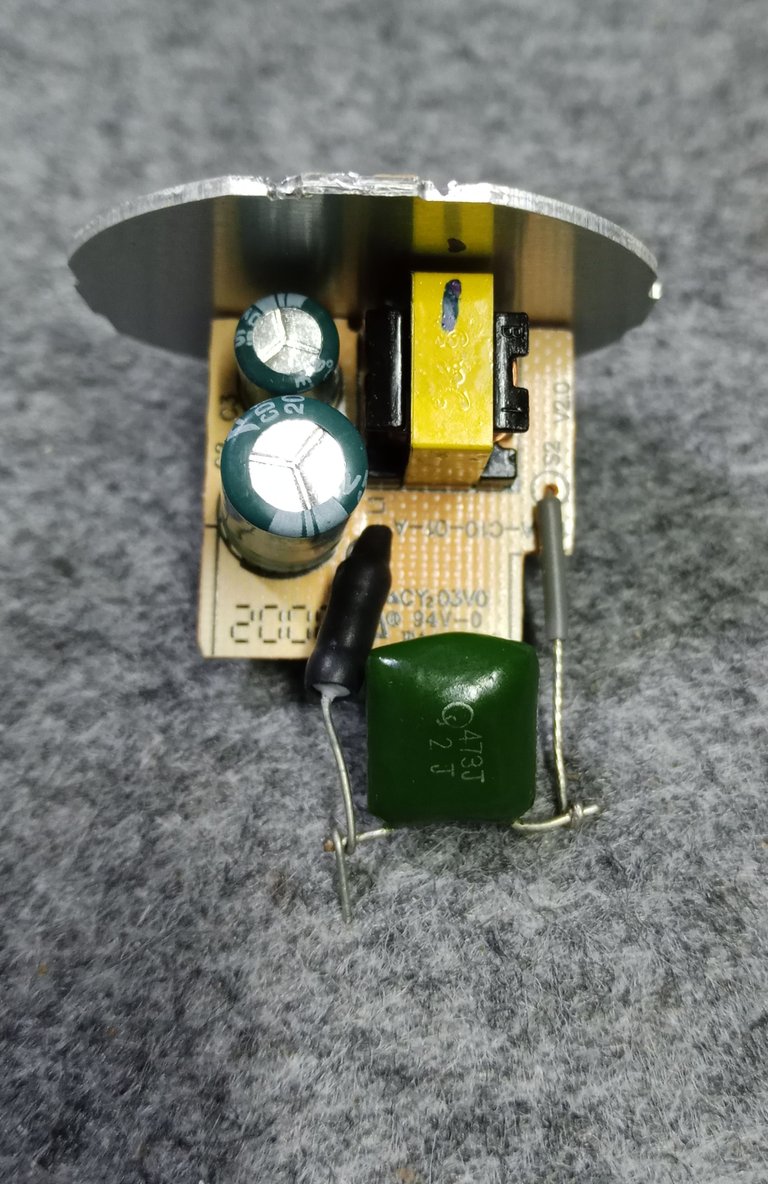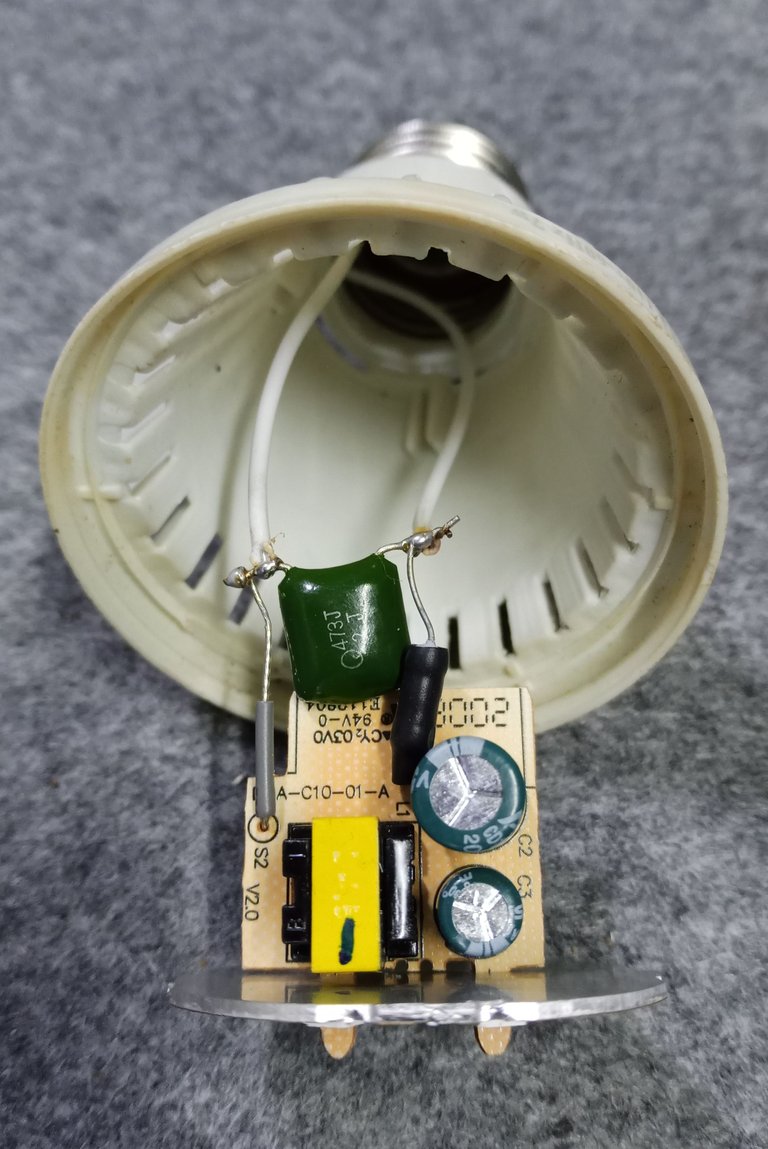 Now I have a light bulb that does not flicker, and I can place it calmly without having to intervene in the wiring.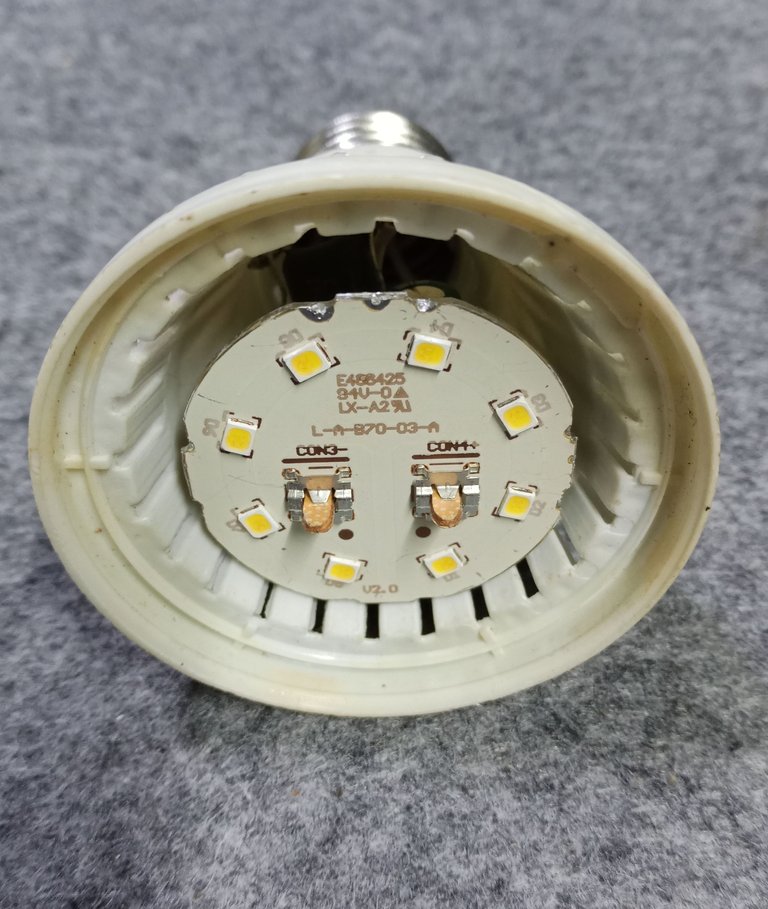 ---
Español
---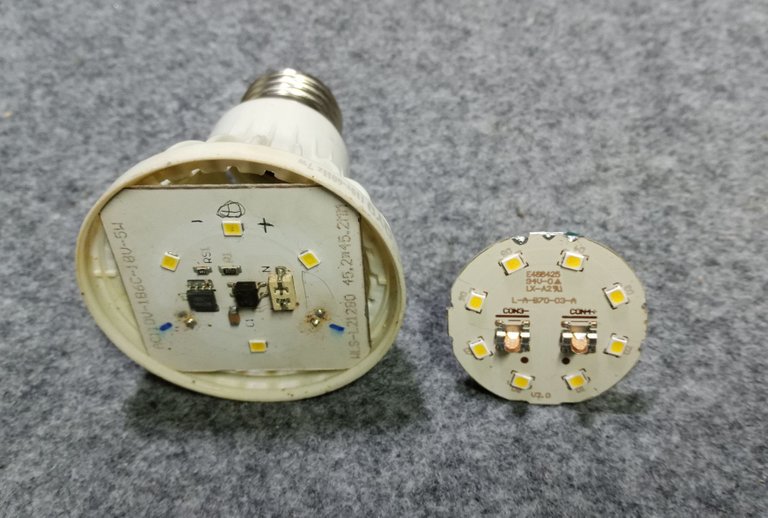 Saludos a la comunidad DIY, les deseo una excelente semana y les deseo de que tengan el ánimo necesario para que ustedes puedan salir adelante ante las situaciones que se les presenten en estos días.
He estado ocupado reemplazado las lámparas de tubos fluorescentes por bombillos tipo led, la causa se resume en cuanto al costo y la duración de la luminaria. El balastro y los tubos fluorescentes tienen un costo bastante considerable, por otra parte, los bombillos leds me prestan bien el servicio y tienen una buena duración, también puedo reparar los bombillos led a un costo mucho menor.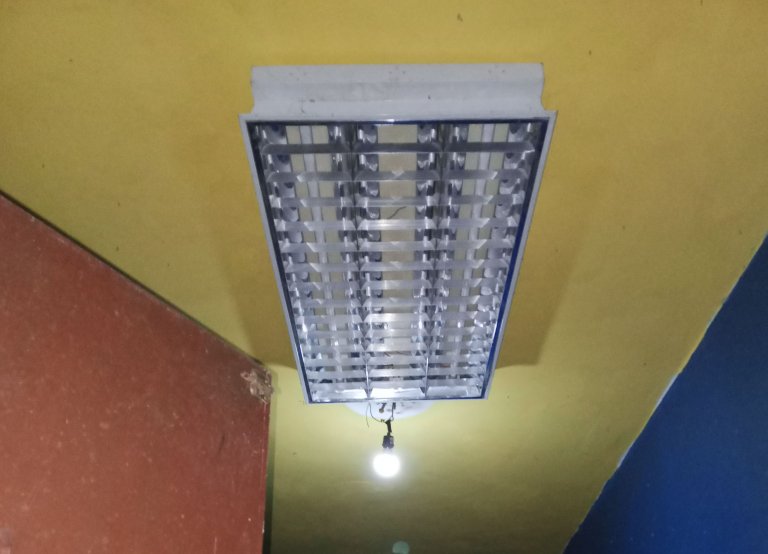 El asunto es que vivo en una casa construida por la década de los cincuenta del siglo pasado, es una casa bastante antigua, como he comentado anteriormente, continuamente tengo que ocuparme por reparar y hacer algún mantenimiento.
Cuando hicieron la instalación eléctrica de la casa, por algún motivo las personas encargadas no siguieron las normas eléctricas regulares. Así que al colocar el bombillo led se presentó el caso que este bombillo no se apagaba.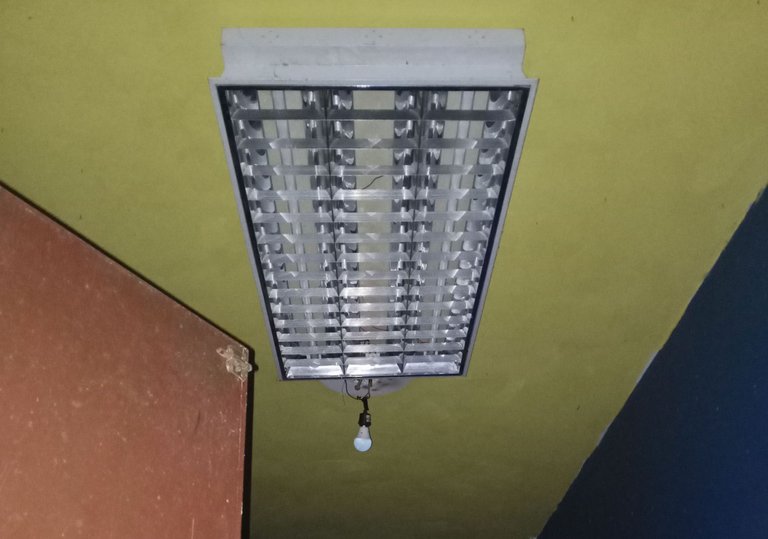 Encontré la forma como solucionar el problema y luego como puede hacerse una solución un poco más avanzada y elegante que de la forma en que generalmente usan las demás personas.
Cuando se hace la instalación eléctrica tenemos dos conexiones: una conexión es la línea y la otra conexión es llamada el neutro, los artefactos eléctricos necesitan una conexión de línea y una conexión al neutro para funcionar, si interrumpes alguna el artefacto deja de funcionar.
Trabajando de la forma correcta, el interruptor eléctrico de los artefactos, se coloca en la línea donde está la fuerza eléctrica y el neutro no suele interrumpirse.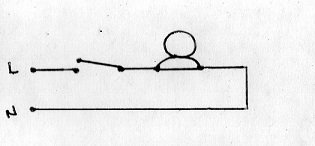 Me encuentro con que el interruptor está colocado en el neutro, por lo que el bombillo sigue recibiendo electricidad aun después de apagarlo por el interruptor.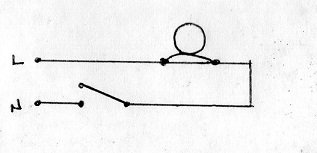 En un bombillo convencional o en una lámpara con balastro no se nota el defecto porque la luminaria se apaga sin problemas, pero el bombillo led puede iluminar aún débilmente al recibir algo de electricidad. No hay forma que afronte el costo de hacer un nuevo cableado en estos momentos, es algo que no puedo permitírmelo, tampoco tengo el plano eléctrico para saber como van el ramal de cables, para cambiar de sitio el neutro y la línea.
Busque de qué forma habían lidiado con el problema otras personas, para eliminar el defecto: se puede colocar en paralelo al neutro y la línea del bombillo unas resistencias de 220 K Ohm o de un valor mayor en Ohm. No es una solución de la que sea muy partidario, una resistencia que se daña puede provocar un cortocircuito.
La otra solución, mucho más a mi gusto, debo decir, es la de colocar un capacitor cerámico entre el neutro y la línea del bombillo (conectado en paralelo), con un valor de entre 0,56 Microfaradios a 0,47 Microfaradios.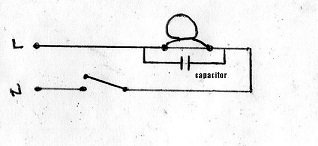 En mi depósito de partes recicladas tengo una buena cantidad de capacitores cerámicos, así que tenía bastante material a la mano para solucionar el problema.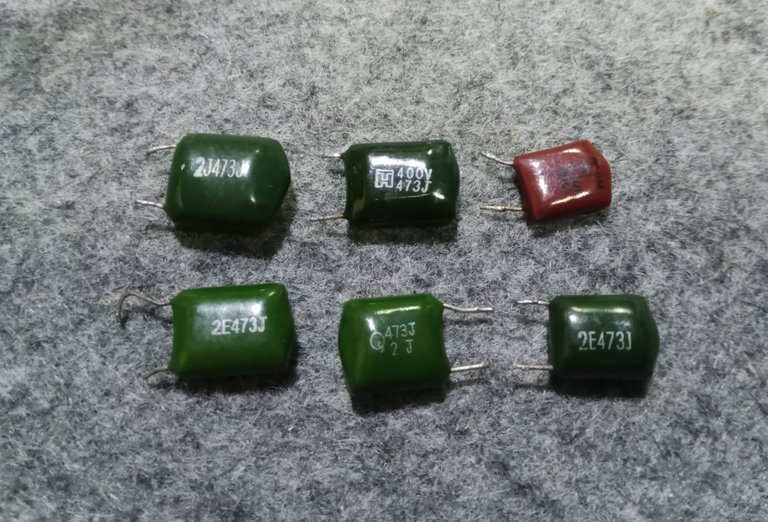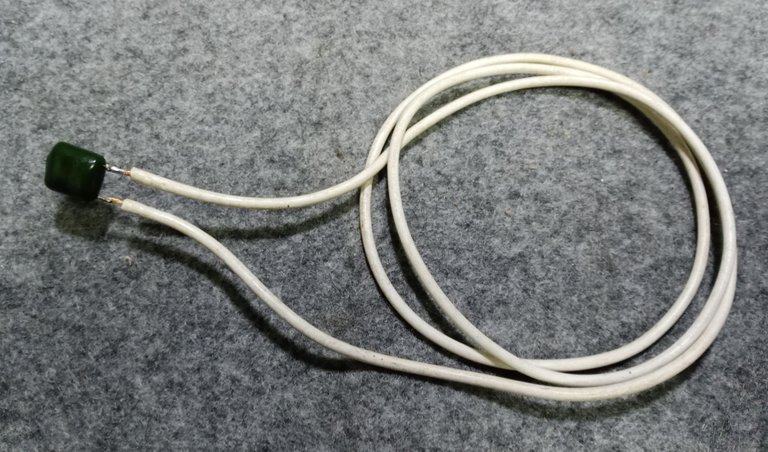 Verifique con el capacímetro que estuviesen los valores correctos y lo prepare para el montaje, así solucione ese problema en esa instalación.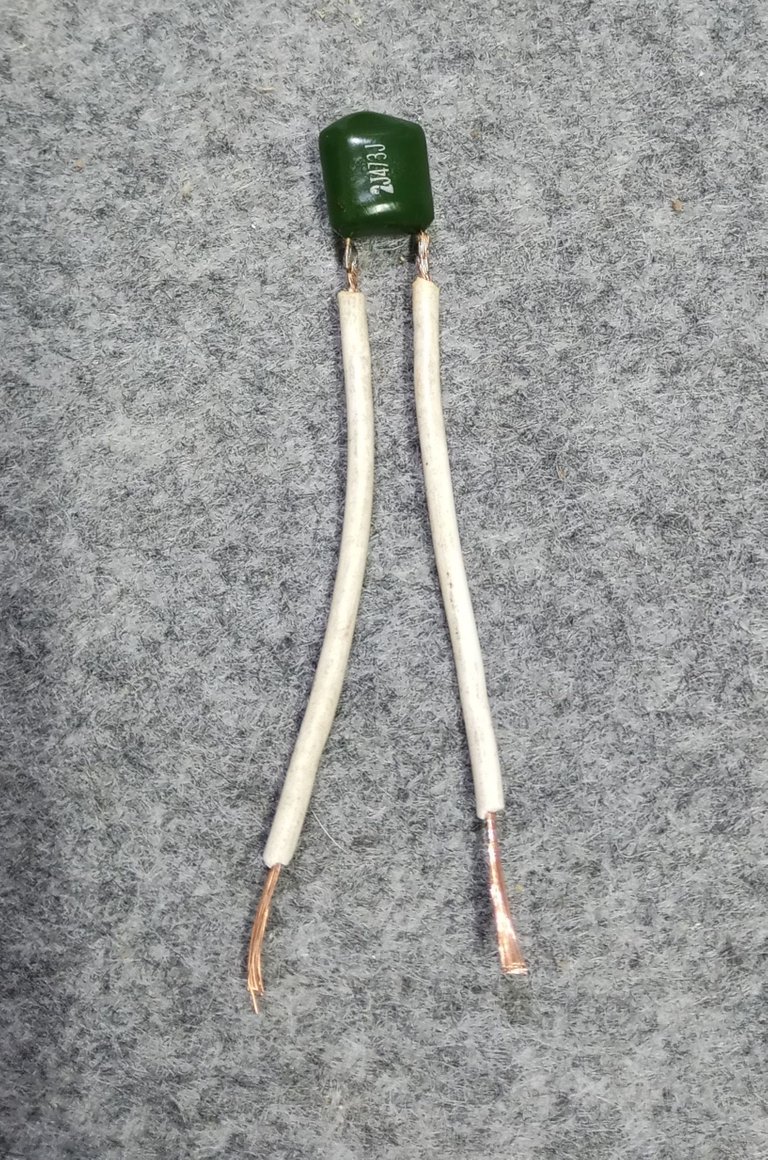 Pero para ser francos, ir colocando capacitores en cada sócate de bombillo o en cada lámpara no es algo muy práctico, y puede que no quede muy agradable a la vista.
Si se puede colocar el capacitor directamente dentro del bombillo, así que no tengo que intervenir el cableado es una solución más elegante, puedo colocarlo en un sócate o lámpara que esté bien instalado o no.
Construí reciclando bombillos dañados, mi bombillo con el sistema que soluciona el problema, tenía un bombillo en el depósito que tiene más de dos leds dañados (suelo reciclarlos cuando tienen más de dos leds dañados, resaltados en círculos rojos).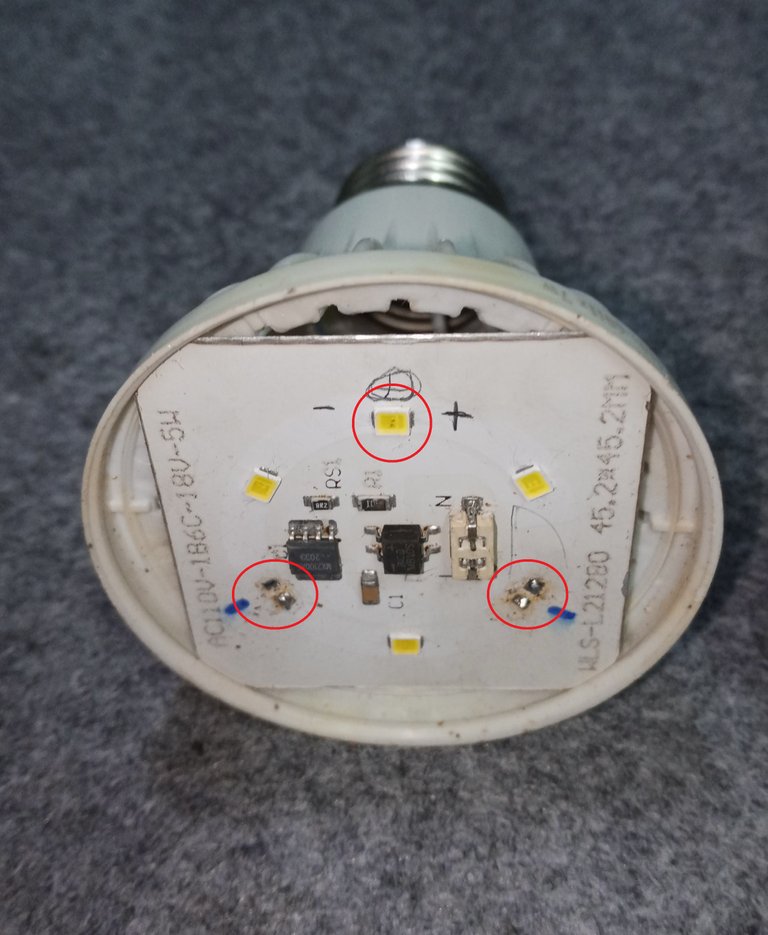 Y tengo un bombillo reciclado y armado de partes dañadas que no tenía carcasa.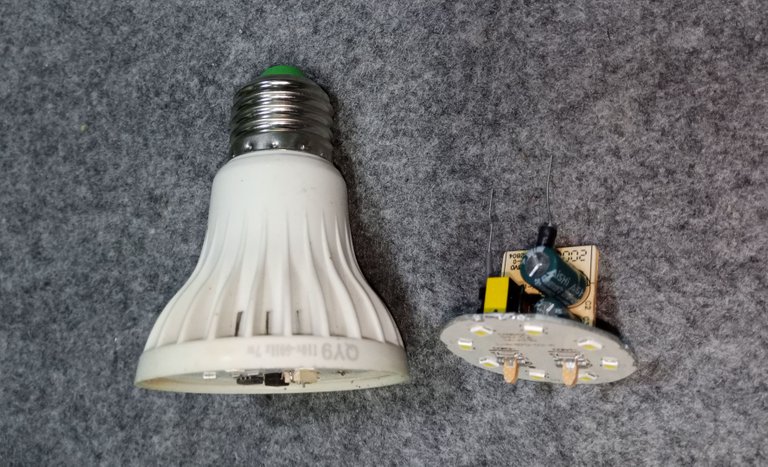 Desarmo el bombillo que donara la carcasa.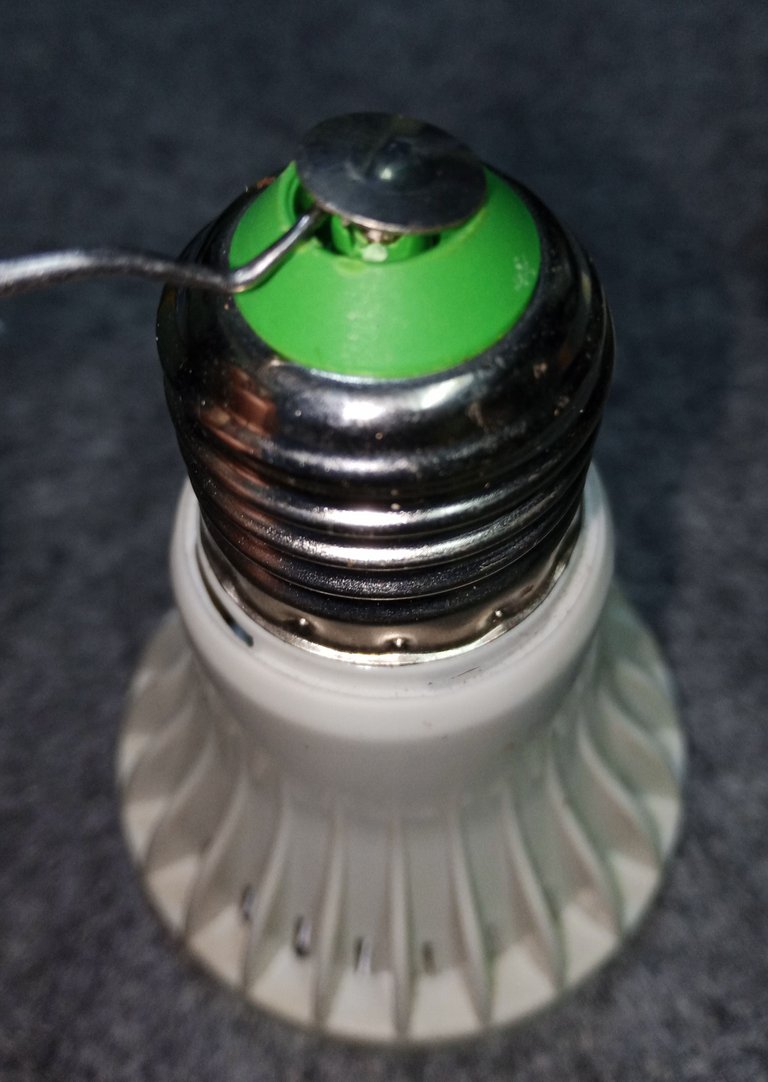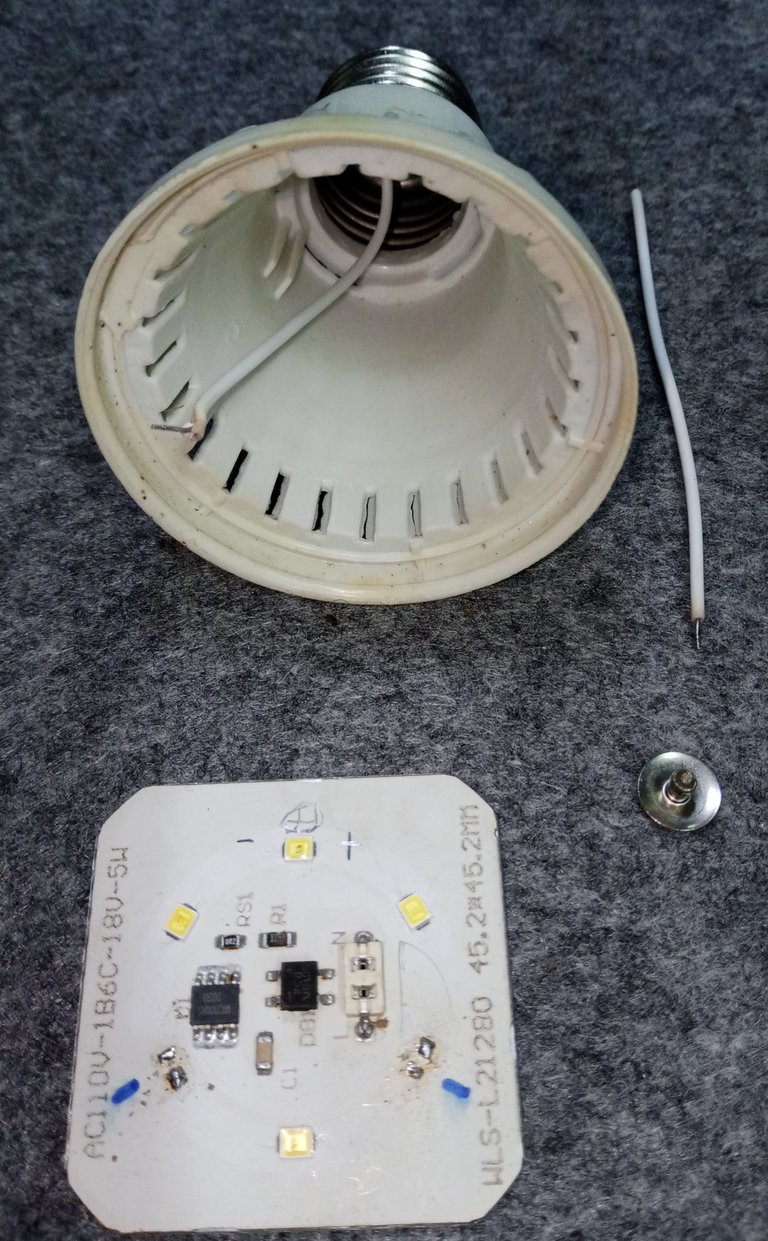 Preparo y agrego el capacitor en paralelo a la entrada de electricidad del bombillo reciclado.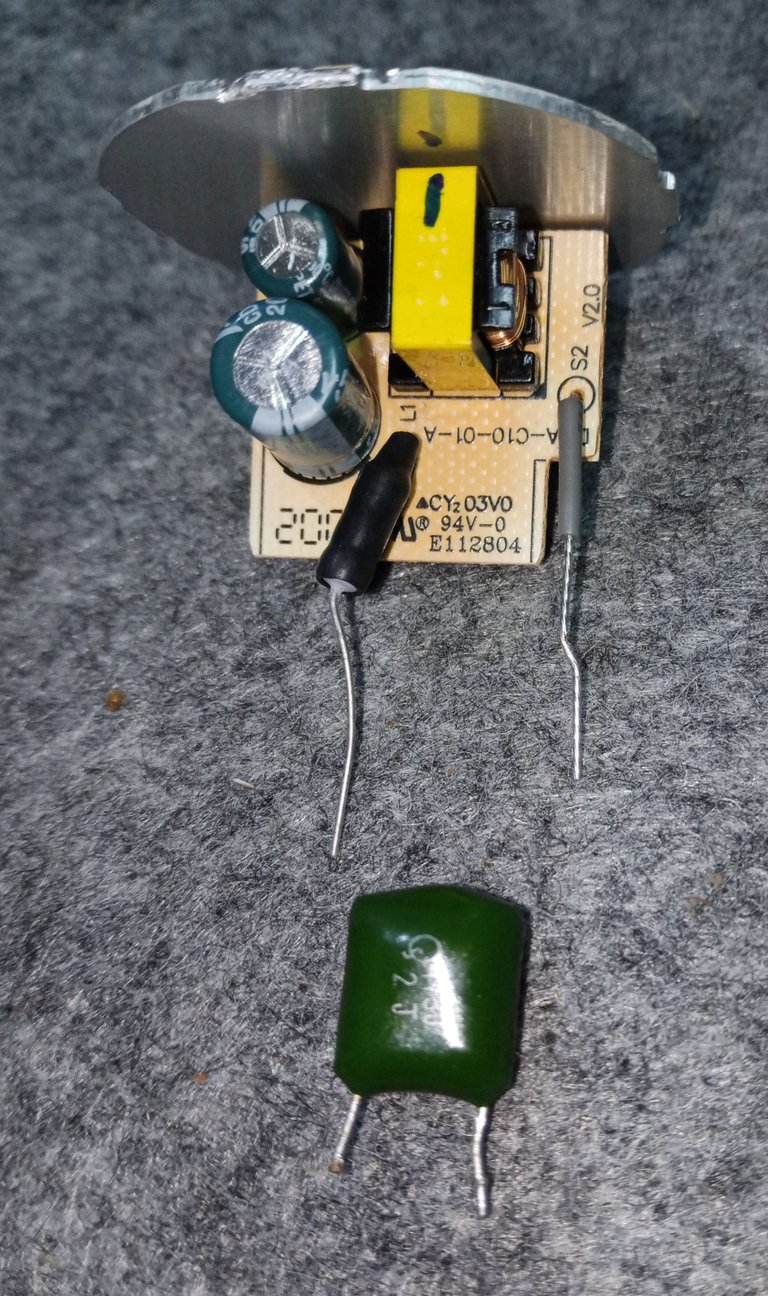 Finalmente soldé y armo.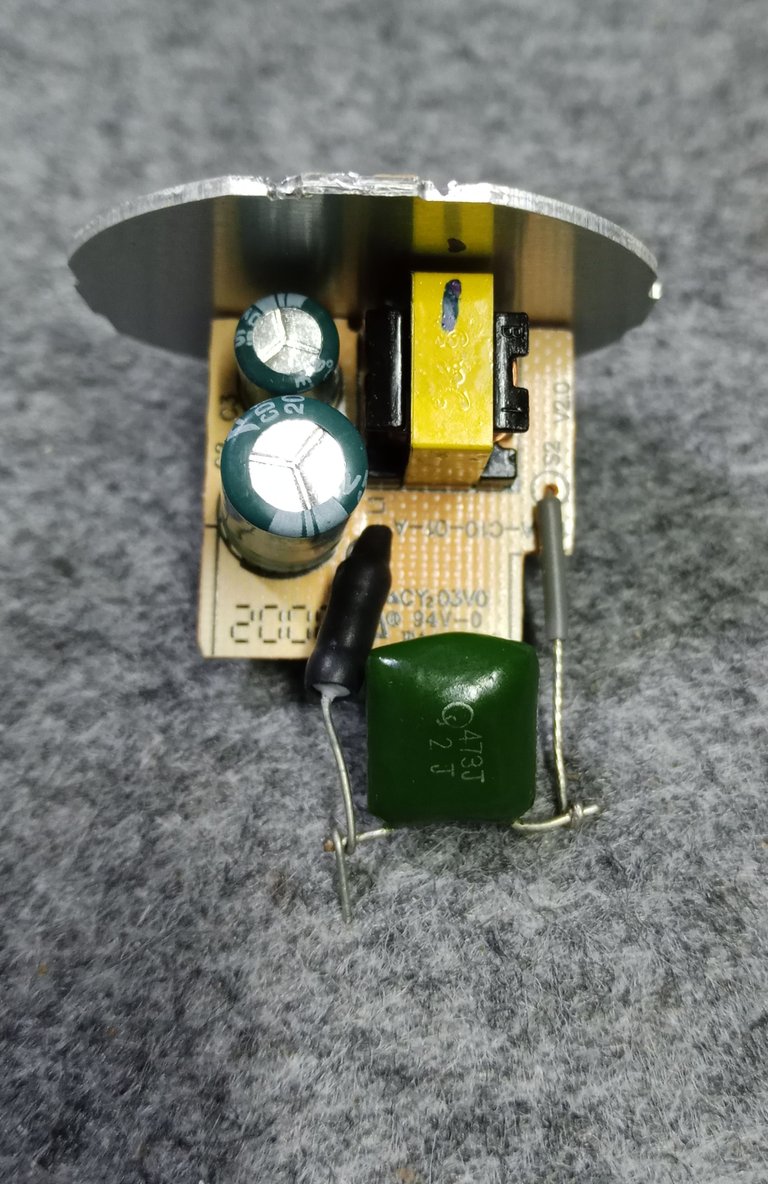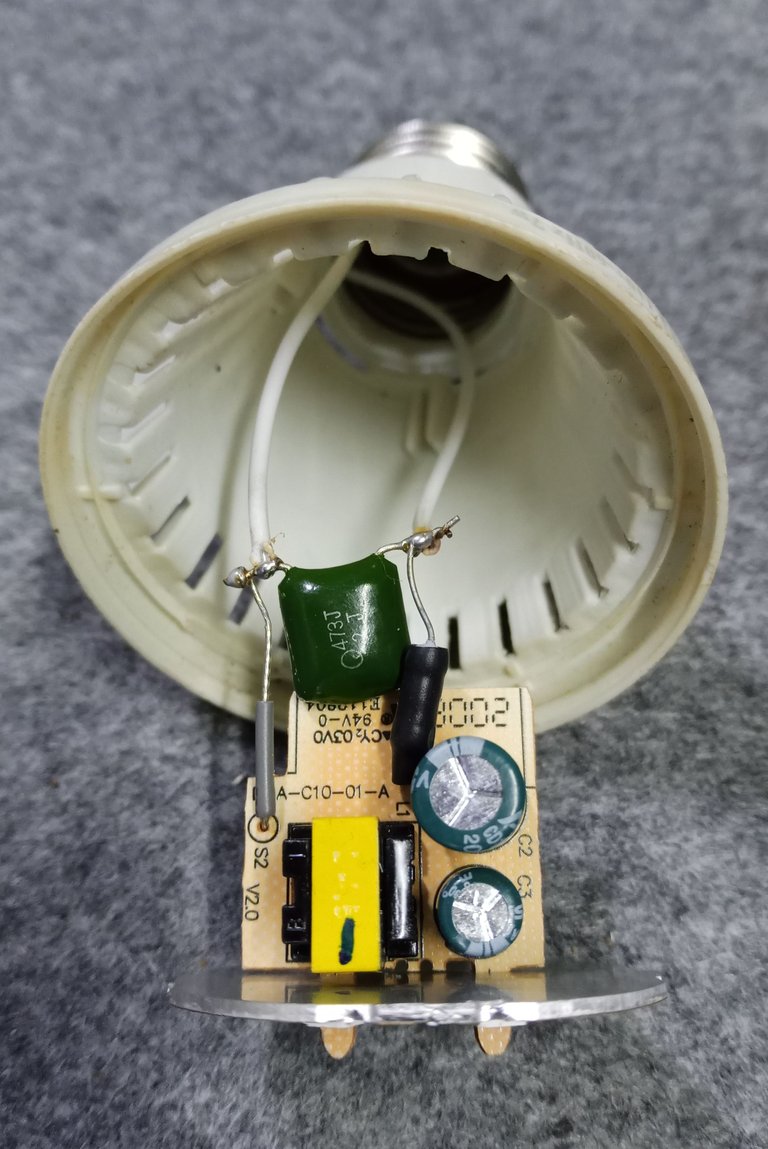 Ahora tengo un bombillo que no tiene parpadeos y puedo colocar tranquilamente sin necesidad de intervenir el cableado.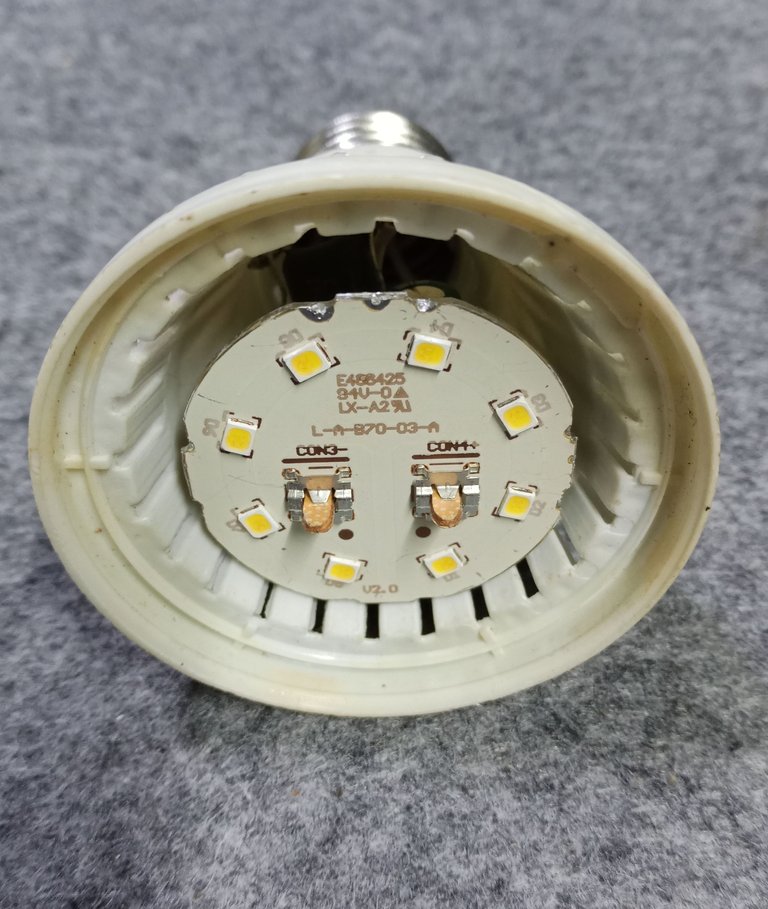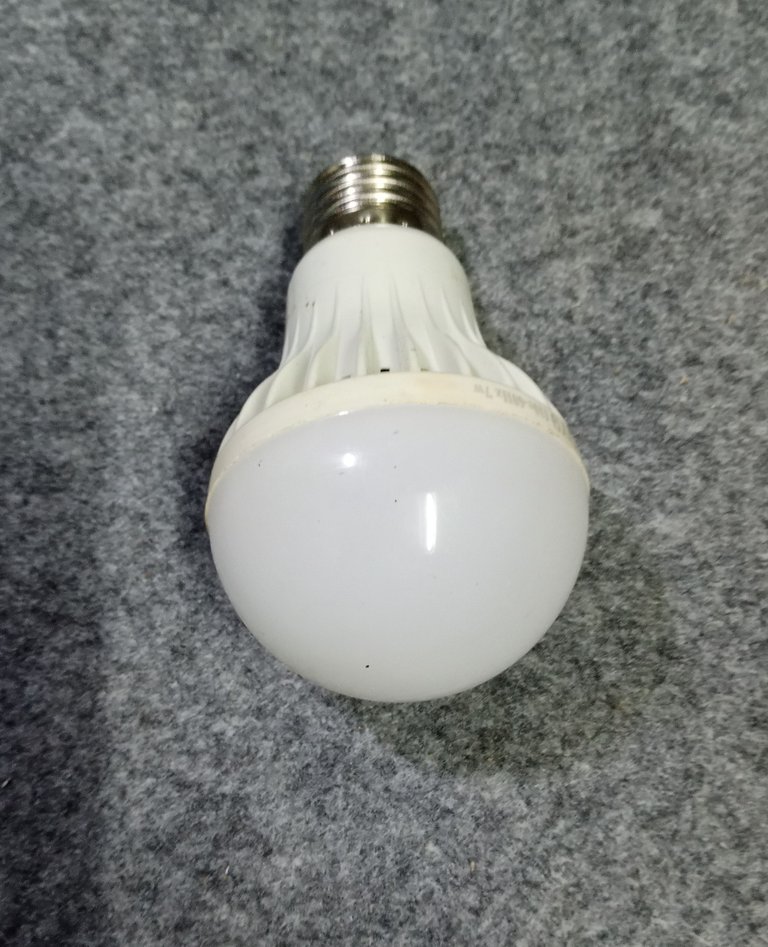 Muchas gracias por pasar y leerme un momento.
Espero que tengan una excelente semana.
Paz.

He usado el traductor de Google para el idioma inglés.
Las imágenes son capturas tomadas durante el trabajo de mi taller.
---
---