Syberia [Eng+Spa]
---
English
---
Image's Source - Fuente de la Imagen
Life, my dear friends, has a habit of not being very fair. And he doesn't take us into consideration. Despite this: we put our best spirits and we get ahead.
I sincerely wish you are well, in whatever situation you are going through. And if there is any inconvenience, like the ones that life always presents us with pleasure: they can overcome it and get ahead.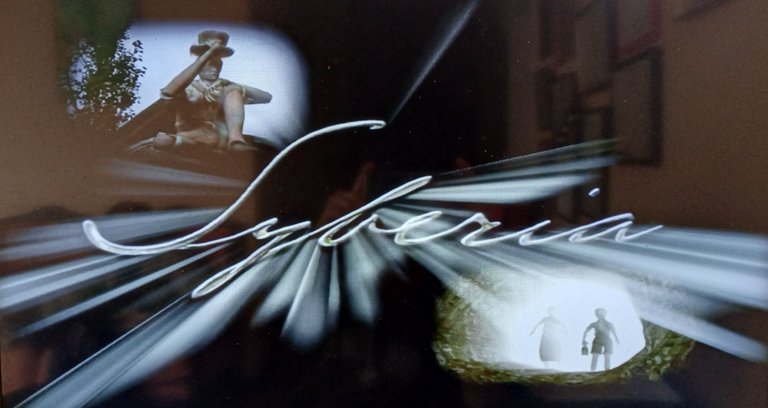 Syberia is perhaps one of the games that has been on my to-do list for the longest time. Since that January 2002, when it was developed and published by Microids. Over the years, it has been edited for different game consoles and media, recently adapted to the Nintendo console.
We are facing a game of the graphic adventure type, which at the time gave a boost to the genre, which was not in its best days, at that time. It was recognized and very well received by critics and the general public.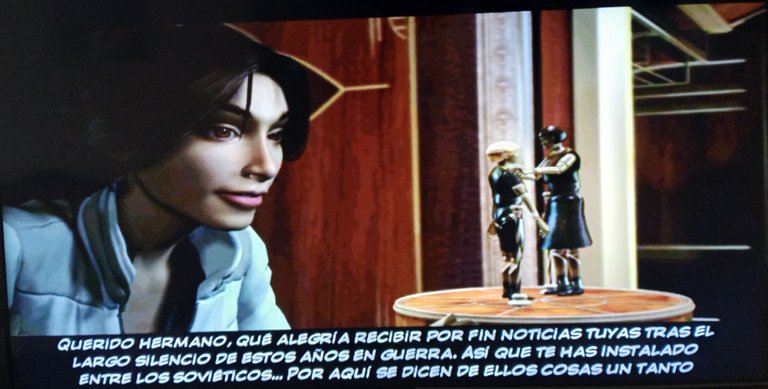 It is a game with many years, and I recognize that it is missing, that some of its mechanics be updated. It sins a lot of having long empty areas, it does not have maps, nor does it have a mission board.
Still, despite all of the above, it's a joy to play. If you have the opportunity and they appreciate this genre of games, they will surely share my opinion.
One caveat, the game has to be configured to work on current computers. I spent a day trying to make it run and I couldn't find the solution, I was afraid I had lost the money. Fortunately on the Steam forums. They commented that it had to be placed in 8-bit reduced color mode and reduce the desktop resolution as well. Once the above was done I was able to open the program.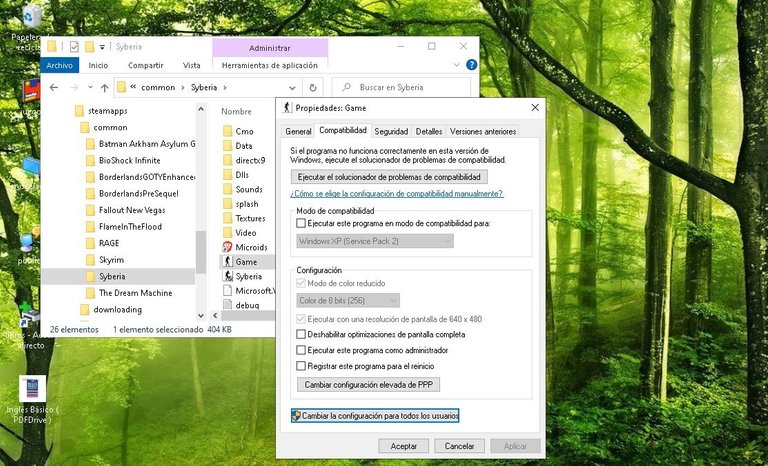 A second inconvenience that happens: is that there was no way or way, until now, to take screenshots from Steam, nor with XnView, which I usually use to take screenshots. I hope at some point to find the solution.
So in order not to delay the publication any longer, I took the images with my phone, I did the best I could and I didn't want to use images from any page. (Except the cover image)
At the beginning of our adventure, on the way, we find ourselves before a funeral, (I admit that it is quite sinister). All the participants were automata.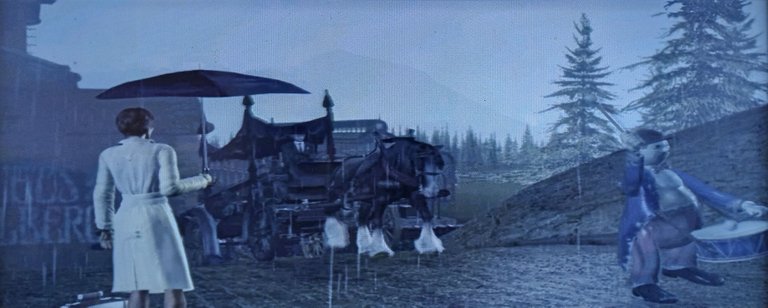 The presentation of the game then continues and takes us to the village hotel.

From here we take control of the character. We play a lawyer who came to close a deal for the purchase of the automaton factory.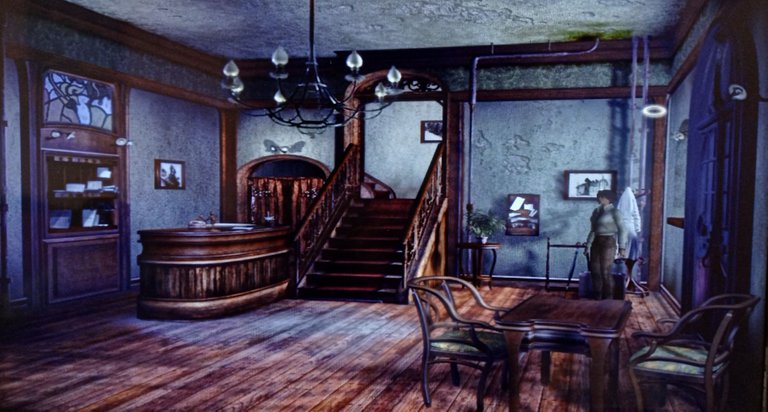 All the control, when you play from the PC, can be done with the two buttons from the mouse, (in my case it is greatly appreciated due to my mobility problems).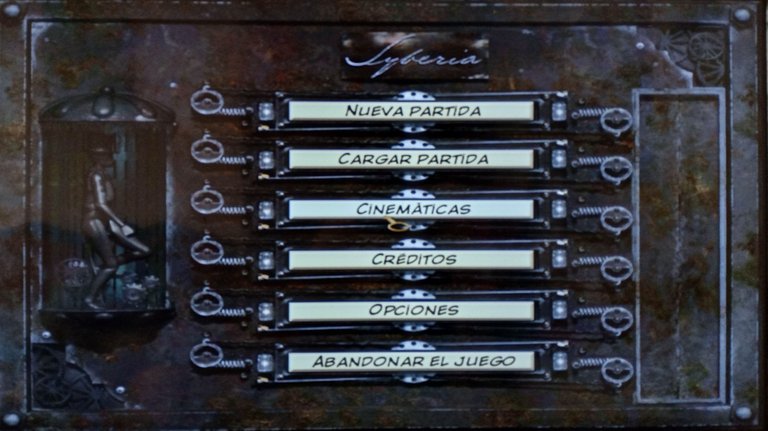 The menu is very simple, it does not have many options, something typical of its time. Let's remember to save from time to time, because even today the game can get stuck and in some very specific moments, if we fail we will have to load a previous game. There are no auto saves.
The puzzles or puzzles have been presented to us and as we progress they will gain a certain degree of complexity.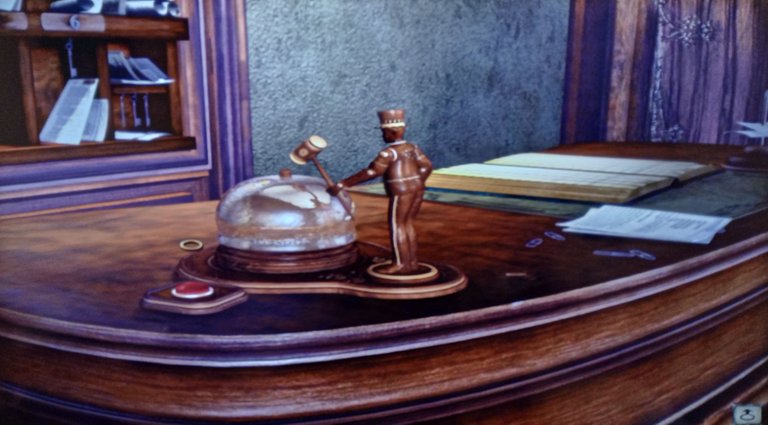 In these games, you have to talk about all the available options with whatever character you find, some will give you clues to solve areas and be able to advance in the story, you also have to read every document you get.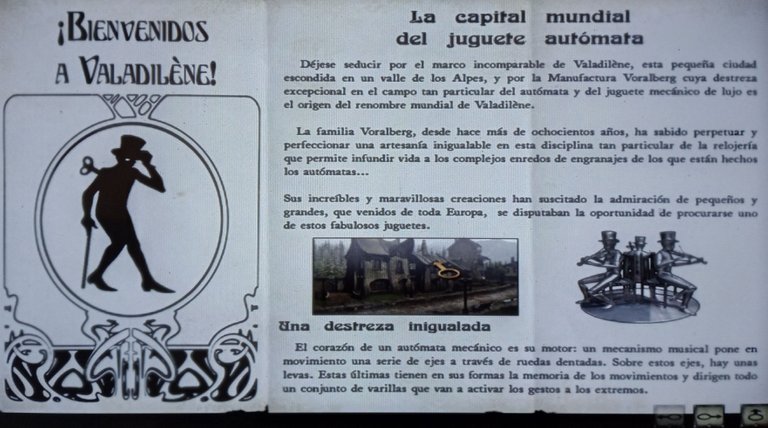 One flaw is that despite having a high level of detail, when you were playing: the items may not be visible. So you have to pass the cursor over almost all possible parts, when we are facing a puzzle.
The problem with this is the number of areas that the game presents us, in which you can believe that in some you will find a clue or a useful object and find that you spent a good time exploring a very nice, but empty area.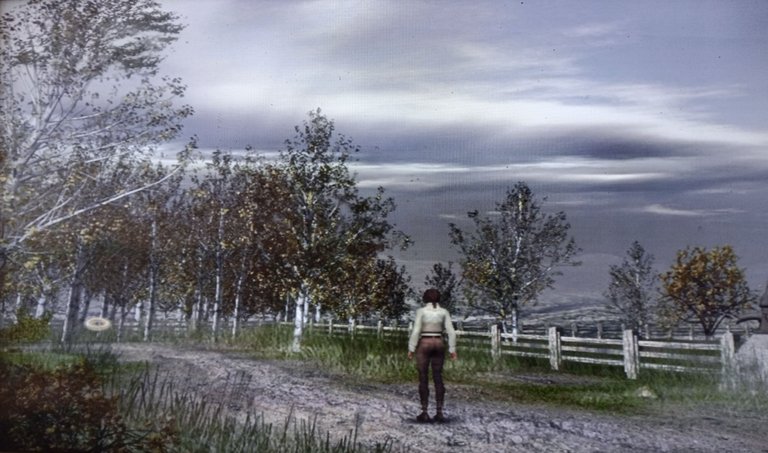 In this way, you can also end up overlooking objects on the stage that are not essential, but are useful to complete the background story.
You are on your own to explore, there is no map or indicators. So we have to explore until we find the right path. And our character walks very calmly (it happens that when he runs it doesn't make much difference). It is a game to go calmly, enjoying the views, which today are not: let's say madness, but you have a good time.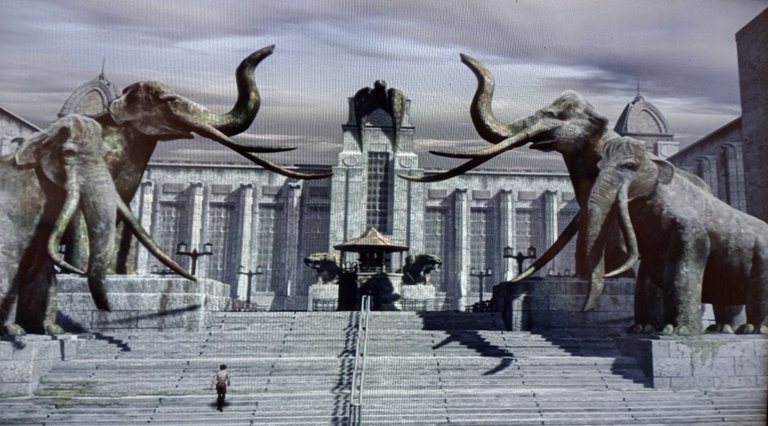 I really enjoyed the story, at least in my case, I managed to get involved with the characters. Some puzzles, I admit, need a guide. Items were sometimes missing on the stage, so I had no way of coming up with a solution. There are endearing characters that are quite enjoyable (such as Oscar the automaton and the orphan Momo.).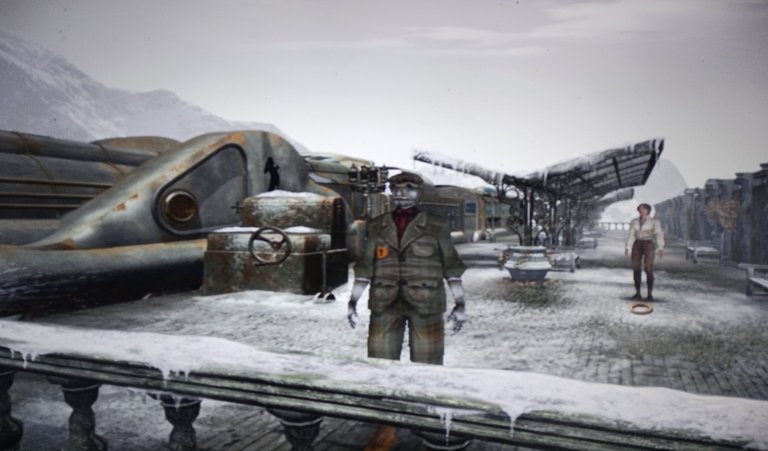 It needs an update, it is true, but I admit that it has not disappointed me. The story of the first game has a good ending and shows us the evolution of the character. But the complete closure of the adventure really ends in the second part of the game.
Not for nothing was it worthy of so much recognition at the time and it has been taken to all available game media (in the most recent ones, some minor improvements have been made).
A great story, good scenery, good characters. If you have the opportunity and they enjoy the genre, they want to squeeze their brain cells, they can have a good time, and that's what video games are about, having a good time.

Thank you very much for stopping by and reading.
I have used Google translate for English.
Images, unless otherwise noted, are screenshots from my game.
Have an excellent week.
Peace.



---
Español
---
Image's Source - Fuente de la Imagen
La vida, mis estimados amigos, tiene la costumbre de no ser muy justa que digamos. Y No nos tiene en consideración alguna. A pesar de ello: ponemos nuestro mejor ánimo y salimos adelante.
Con sinceridad, deseo que estén bien, en la situación por la que estén pasando. Y si hay algún inconveniente, como los que la vida con gusto siempre nos presenta: puedan superarlo y salir adelante.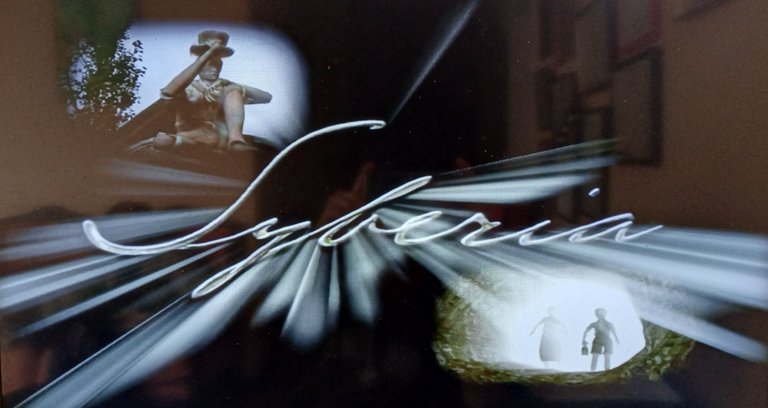 Syberia, es tal vez uno de los juegos que tiene más tiempo en mi lista de pendientes. Desde aquel enero del 2002, en que fue desarrollado y publicado por Microids. Con el paso de los años, ha sido editado para las diferentes consolas y medios de juego, adaptado recientemente en la consola de Nintendo.
Estamos ante un juego del tipo aventura gráfica, que en su momento le dio un empuje al género, que no estaba en sus mejores días, por aquellas fechas. Fue reconocido y muy bien recibido por críticos y el público en general.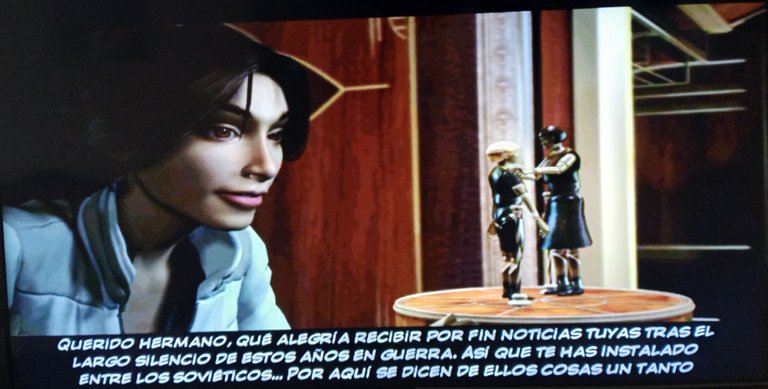 Es un juego con muchos años, y reconozco que se hace en falta, que se actualicen algunas de sus mecánicas. Peca mucho de tener largas zonas vacías, no tiene mapas, tampoco tablero de misiones.
Aún, a pesar de todo lo anterior, es un gusto jugarlo. Si tiene la oportunidad y aprecian este género de juegos, de seguro que compartirán mi opinión.
Una advertencia, el juego tiene que configurarse, para que funcione en los equipos actuales. Pase un día tratando de hacerlo correr y no daba con la solución, temía haber perdido el dinero. Por fortuna en los foros de Steam. Comentaban que había que colocarlo en modo de color reducido en 8 bits y reducir la resolución del escritorio también. Hecho lo anterior pude abrir el programa.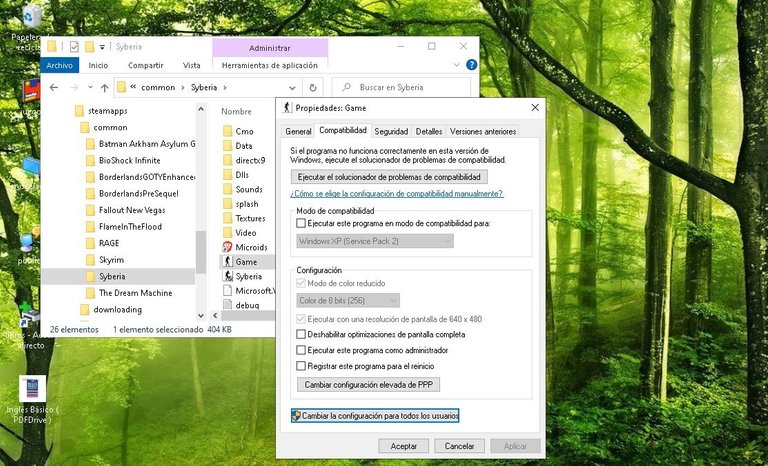 Un segundo inconveniente que pase: es que no hubo forma ni manera, hasta ahora, de hacer capturas de pantallas desde el Steam, tampoco con el XnView, que suelo usar para hacer capturas. Espero en algún momento hallar la solución.
Así que para no retrasar más la publicación, las imágenes las tome con el teléfono, hice lo mejor que pude y no quería usar imágenes de alguna página. (Salvo la imagen de portada)
Al inicio de nuestra aventura, en el camino, nos encontramos ante un funeral, (reconozco que bastante siniestro). Todos los participantes eran autómatas.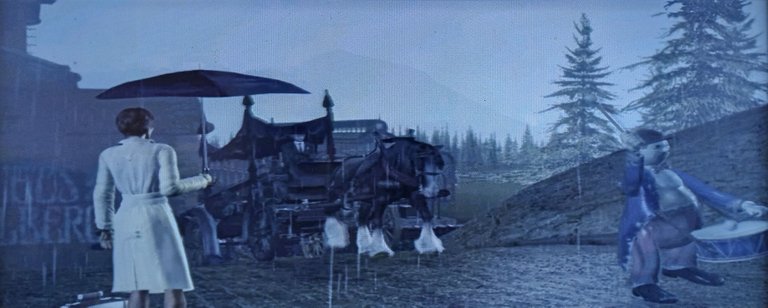 La presentación del juego luego continúa y nos lleva hasta el hotel del pueblo.

A partir de aquí tomamos control del personaje. Encarnamos a una abogada que vino a cerrar un trato para la compra de la fábrica de autómatas.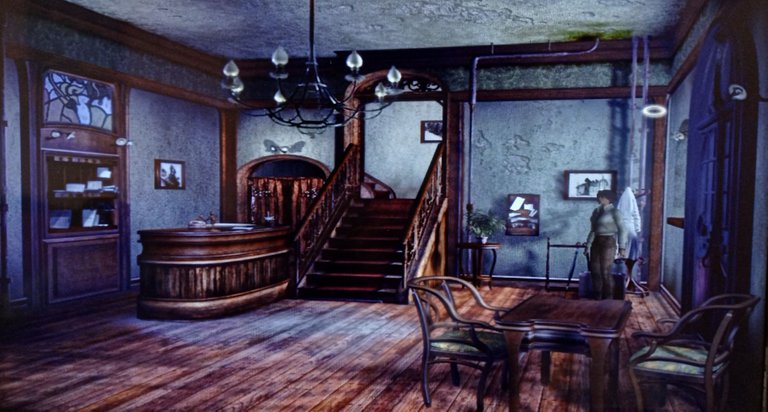 Todo el control, cuando juegas desde el PC, se puede hacer con los dos botones desde el ratón, (en mi caso se agradece mucho por mis problemas de movilidad).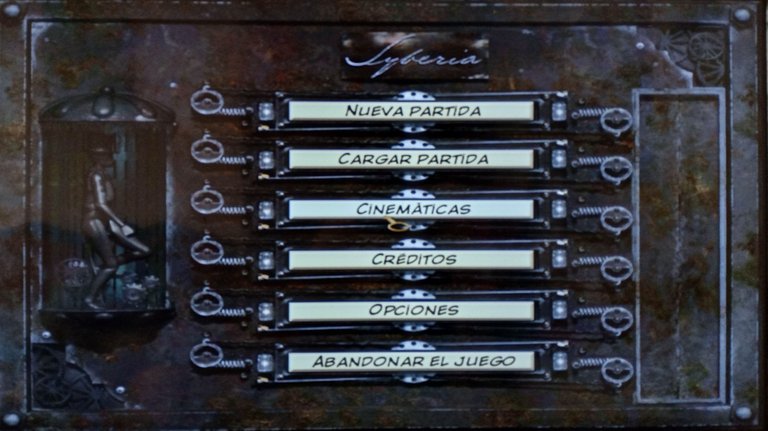 El menú es muy sencillo, no tiene muchas opciones, algo propio de su época. Recordemos guardar cada tanto, que aún hoy el juego puede llegar a trabarse y en algunos momentos muy puntuales, si fallamos tendremos que cargar una partida anterior. No hay guardados automáticos.
Los puzzles o rompecabezas se nos vienen presentando y conforme vamos avanzando irán ganando cierto grado de complejidad.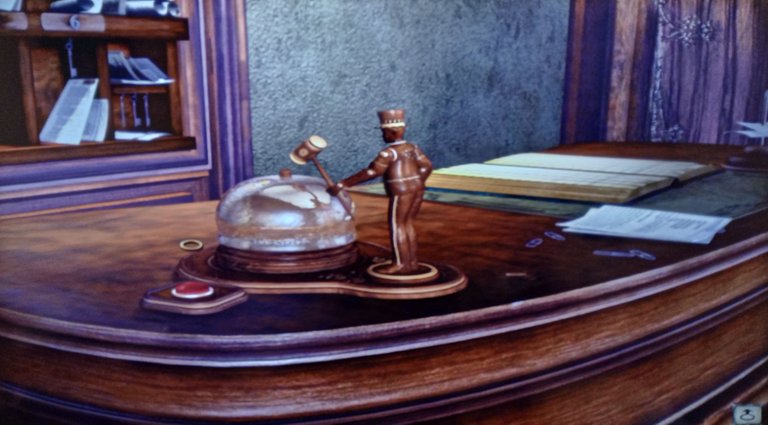 En estos juegos, tienes que conversar todas las opciones disponibles con cuanto personaje te encuentres, algunos te darán pistas para resolver zonas y poder avanzar en la historia, también hay que leer todo documento que consigas.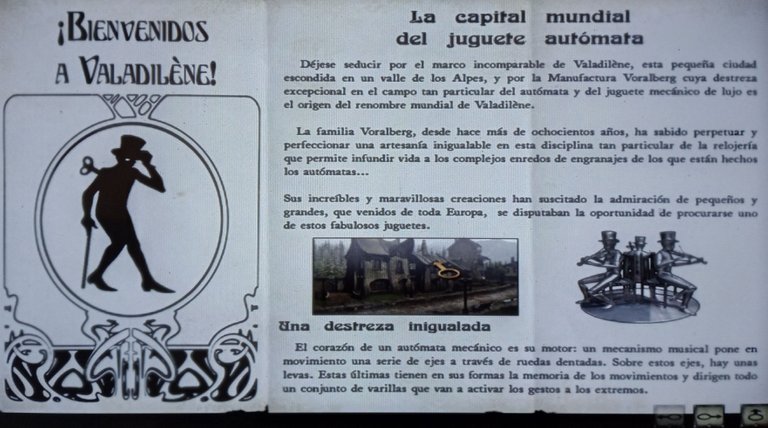 Una falla es que a pesar de tener nivel de detalle alto, cuando estaba jugando: los ítems pueden no llegar a verse. Así que hay que pasar el cursor por casi todas las partes posibles, cuando estemos ante un rompecabezas.
El problema con esto son la cantidad de zonas que el juego nos presenta, en las que puedes creer que en alguna encontraras una pista o un objeto útil y encontrar que pasaste un buen rato explorando una zona muy bonita, pero vacía.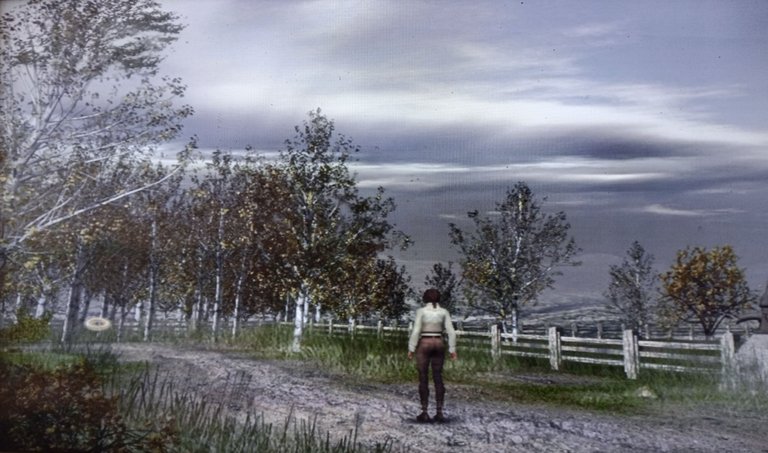 Así también puedes terminar por pasar por alto objetos del escenario que no son indispensables, pero sí útiles para ir completando la historia de fondo.
Estas de tu cuenta para explorar, no hay mapa ni indicadores. Así que nos toca explorar hasta dar con el camino correcto. Y nuestro personaje camina con mucha calma, (pasa que cuando corre no es mucha la diferencia). Es un juego para ir con tranquilidad, disfrutando de las vistas, que hoy día no son: digamos la locura, pero se pasa un buen rato.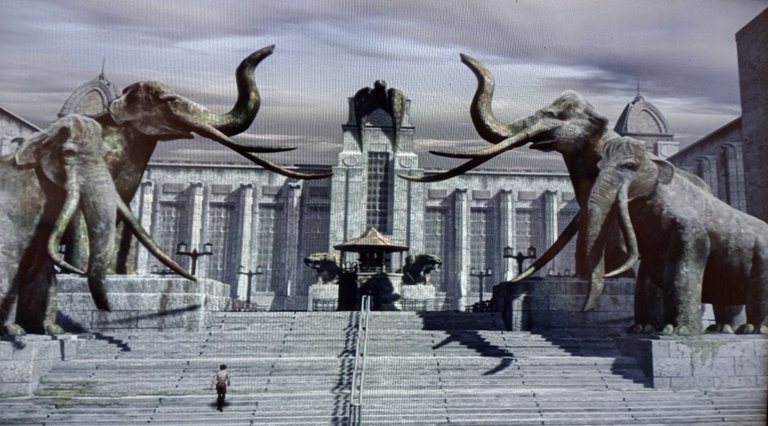 Disfrute mucho de la historia, por lo menos en mi caso, logre involucrarme con los personajes. Algunos rompecabezas, lo admito, necesite de una guía. Los ítems no se veían algunas veces en el escenario, así que no tenía forma de llegar a la solución. Hay personajes entrañables que se disfrutan bastante (como el autómata Óscar y el huérfano Momo.).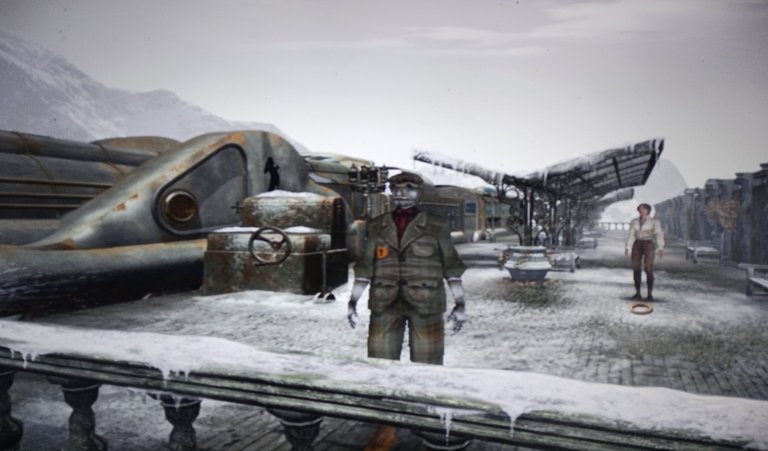 Necesita una actualización, es cierto, pero reconozco que no me ha decepcionado. La historia del primer juego tiene un buen final y nos muestra la evolución del personaje. Pero el cierre completo de la aventura concluye realmente es en la segunda parte del juego.
No por nada fue merecedor de tantos reconocimientos en su momento y ha sido llevado a todos los medios disponibles de juego (en los más recientes, se han realizado algunas mejoras menores).
Una gran historia, buenos paisajes, buenos personajes. Si tiene la oportunidad y disfrutan del género, quieren estrujarse las neuronas, pueden pasar un buen momento, y de eso se trata con los videojuegos, pasarlo bien.

Muchas gracias por pasar y leerme
He usado el traductor de Google para el Inglés.
Las imágenes, a menos que se indique lo contrario, son capturas de mi juego.
Que tengan una excelente semana.
Paz.
---
---