I made a fan art!
There was an attempt...
Hello guys, I hope everyone is having a great day. Today I want to share an artwork that I made last year.
Around this time of the year the Wednesday web series was released so there was a challenge going on online to draw her in our own style. I didn't want to do it because I'm not very good when it comes to drawing people's faces accurately. I never really put an effort to improve on that. To me, the idea of drawing is to have fun while doing it. Stressing myself to draw a person exactly as they look felt a bit tiresome most of the time. That's one of the reasons why I have trouble drawing faces to this day lol.
---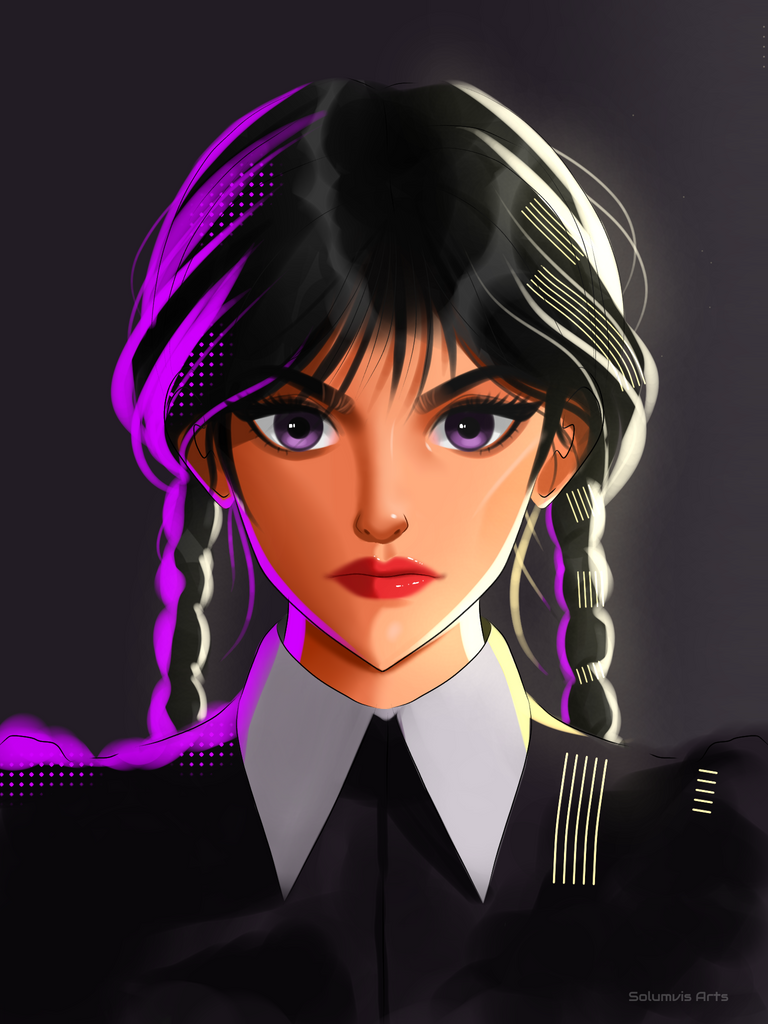 ---
The process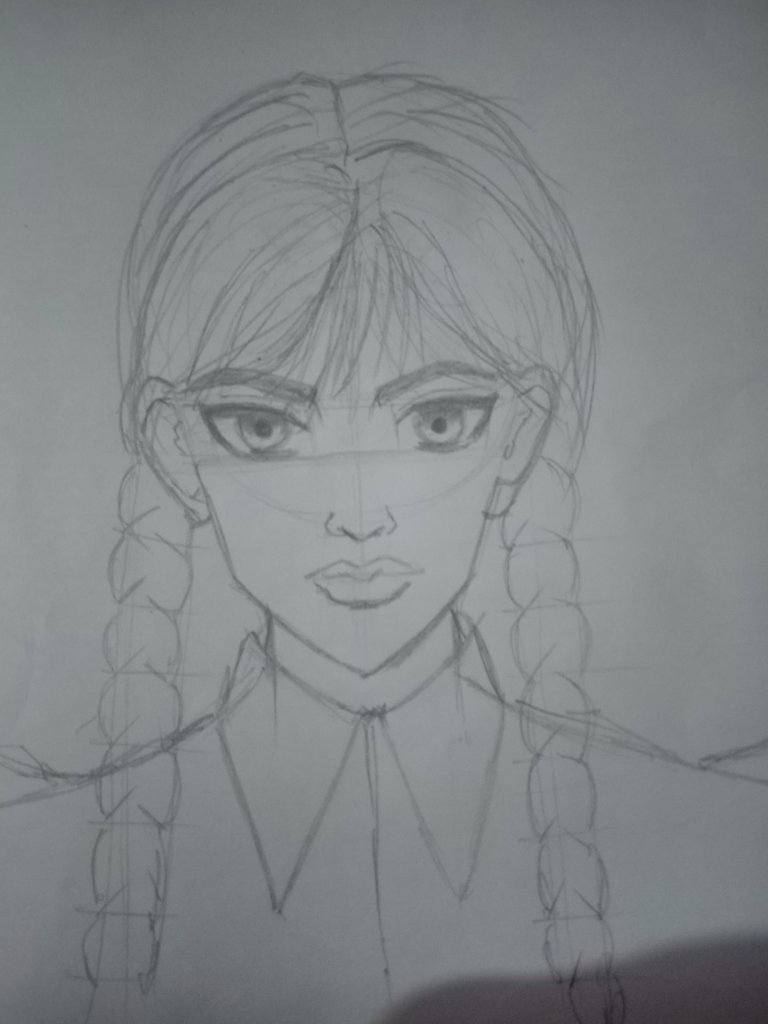 The current artwork is based on the above rough sketch. The one below was my second try after watching a tutorial on YouTube from Kooleen. Unfortunately, I was already on the painting stage when I saw this but I thought maybe In the future I might draw her again based on this new sketch below so I'm just showing it here.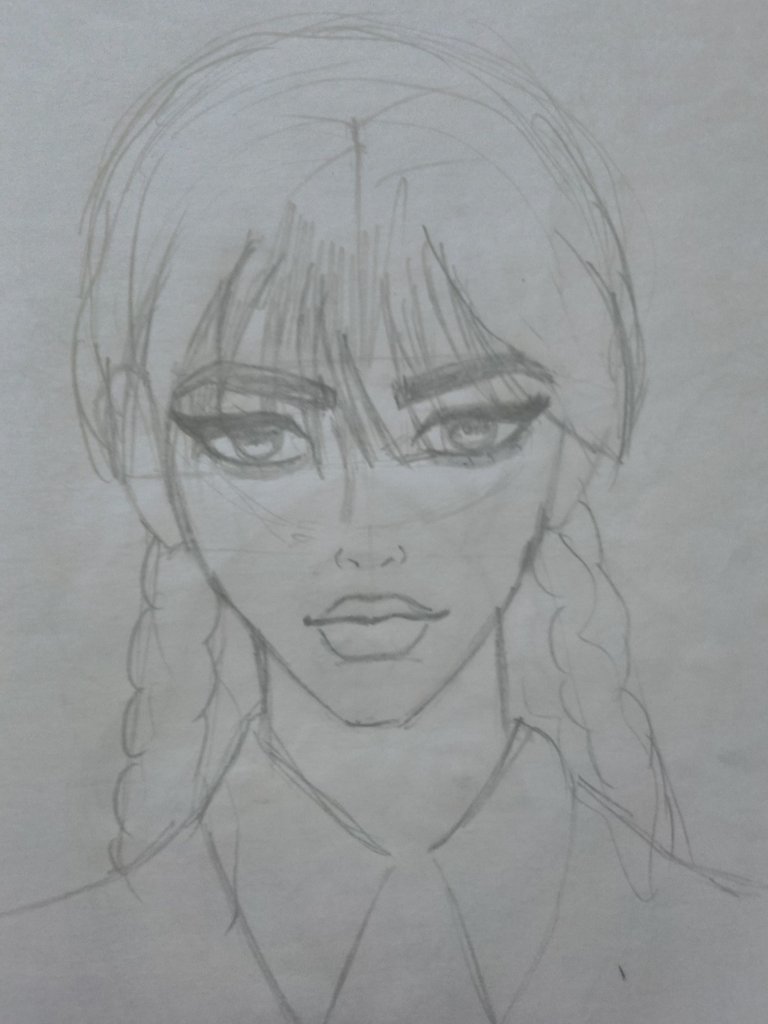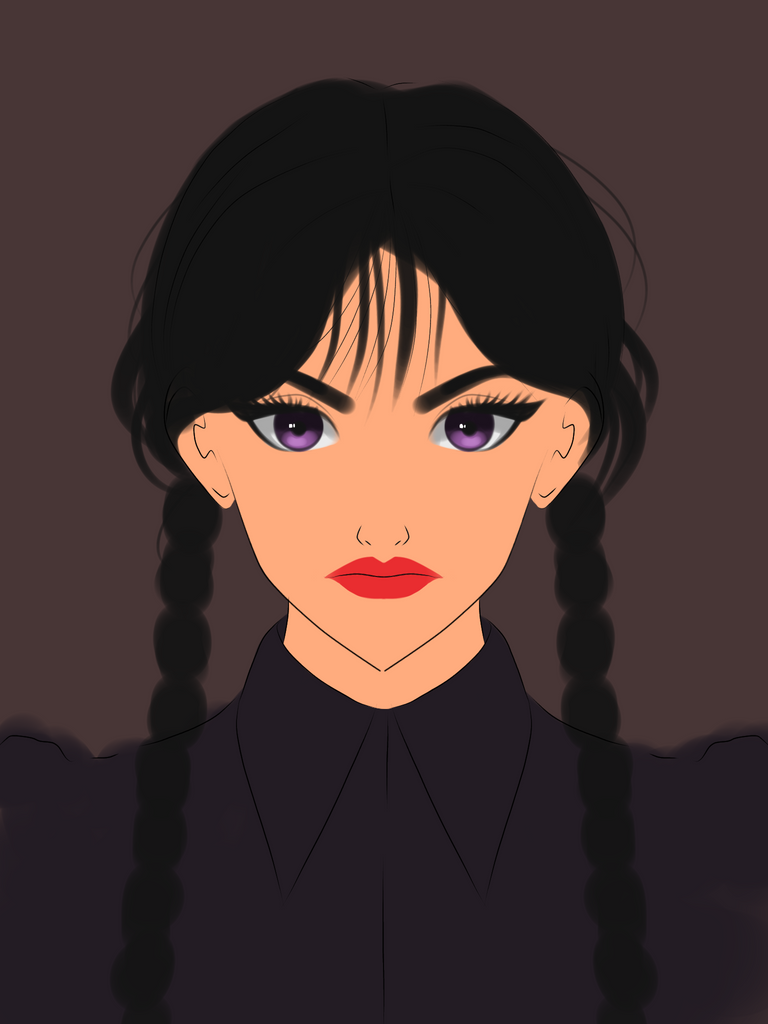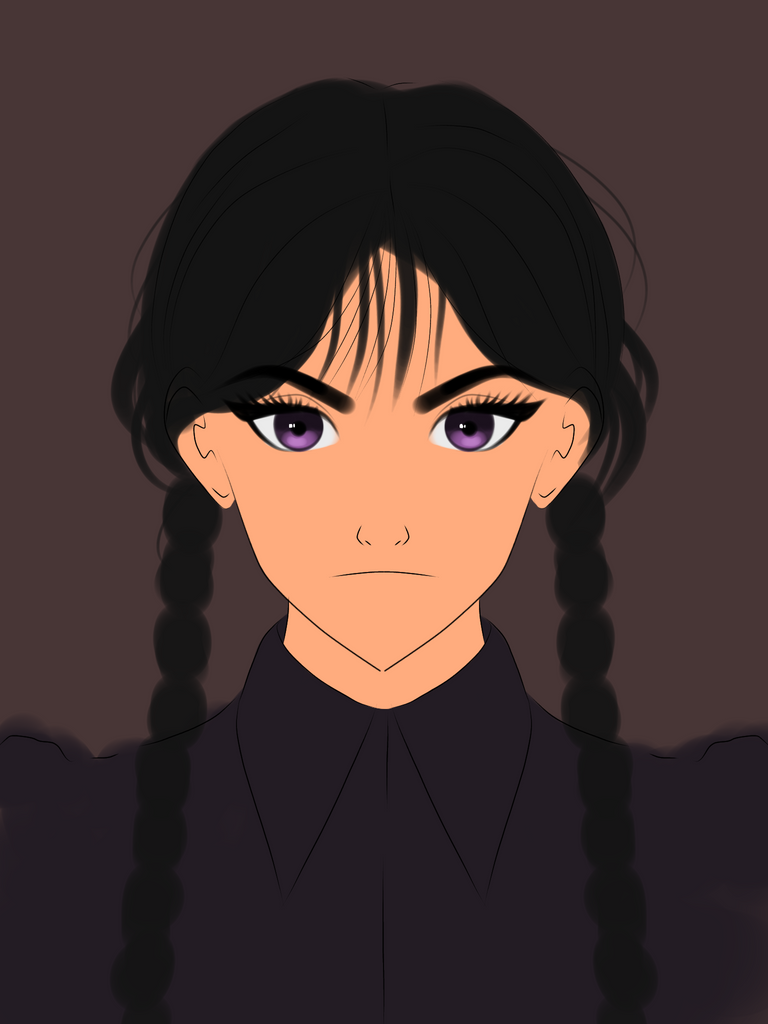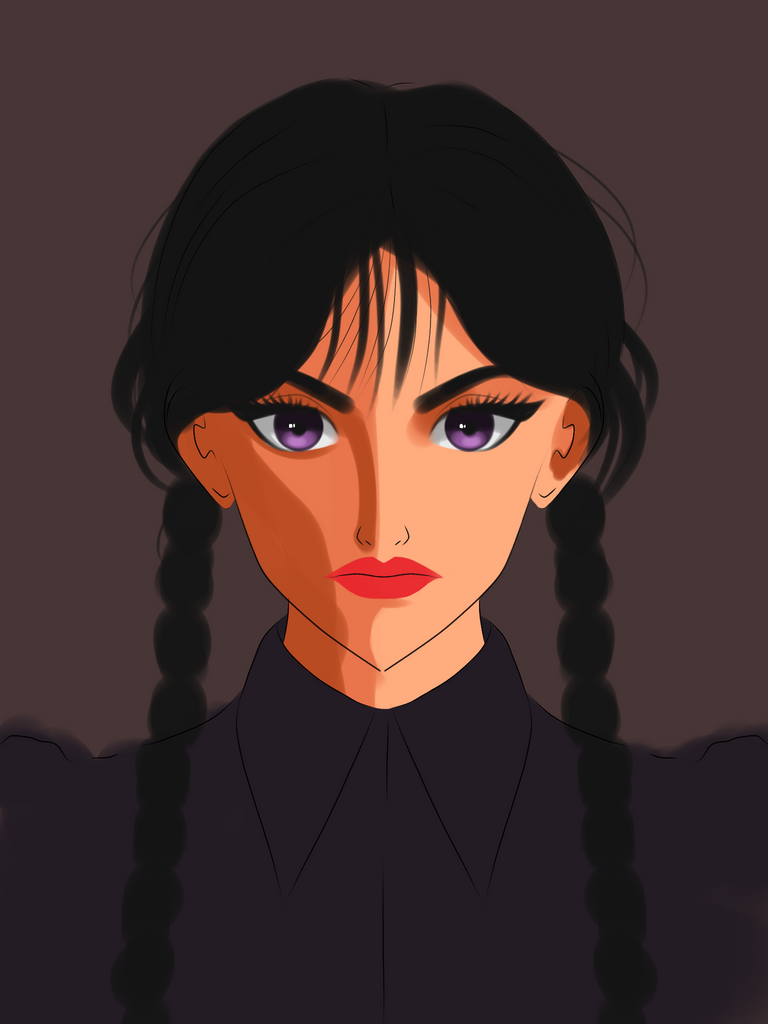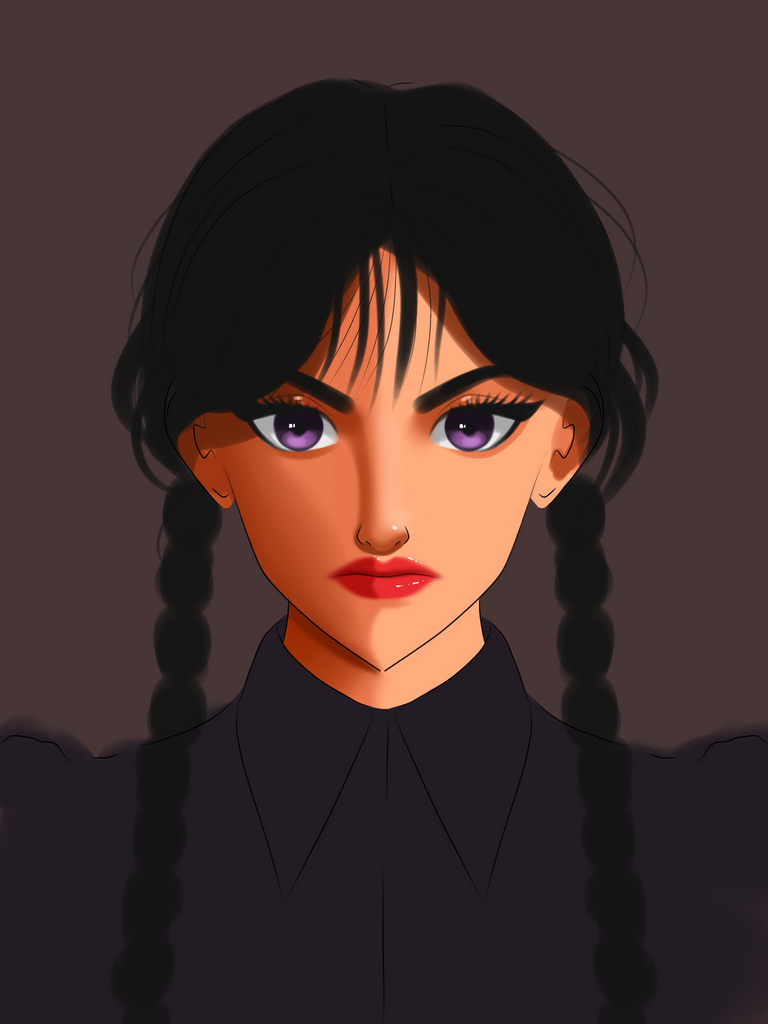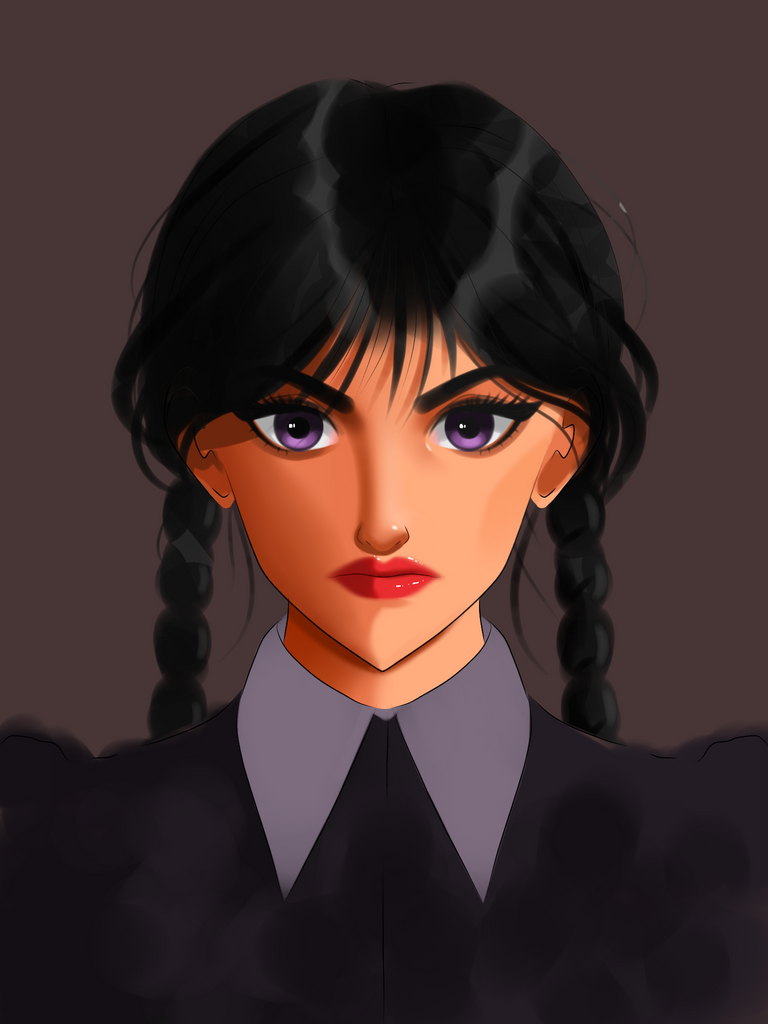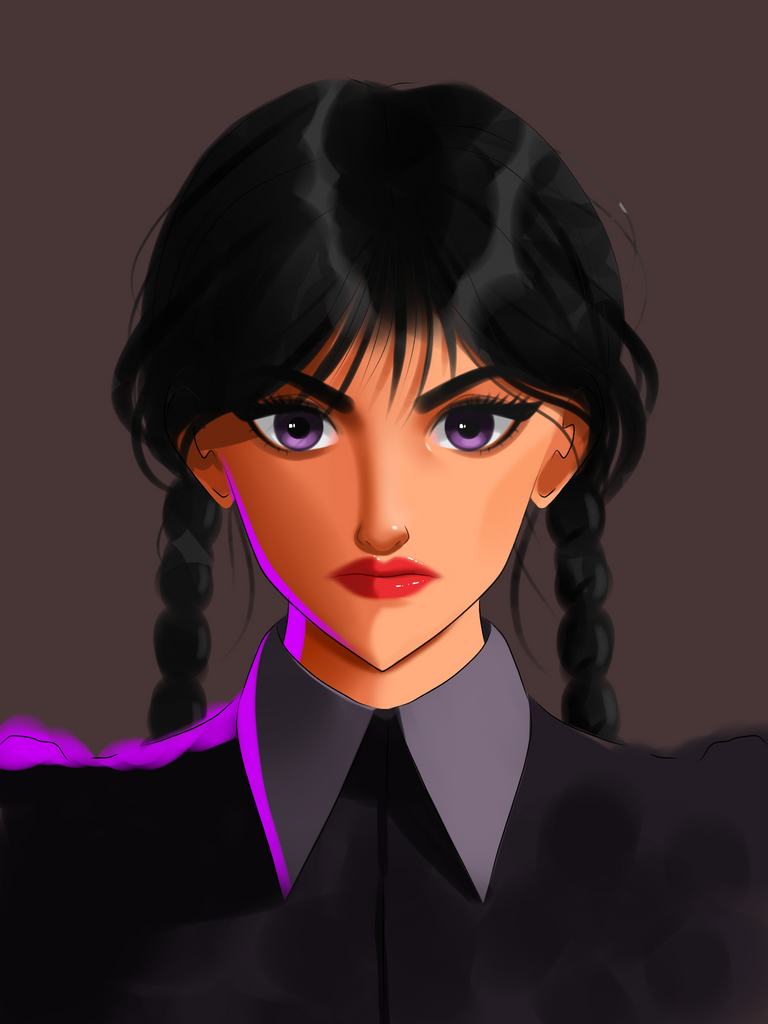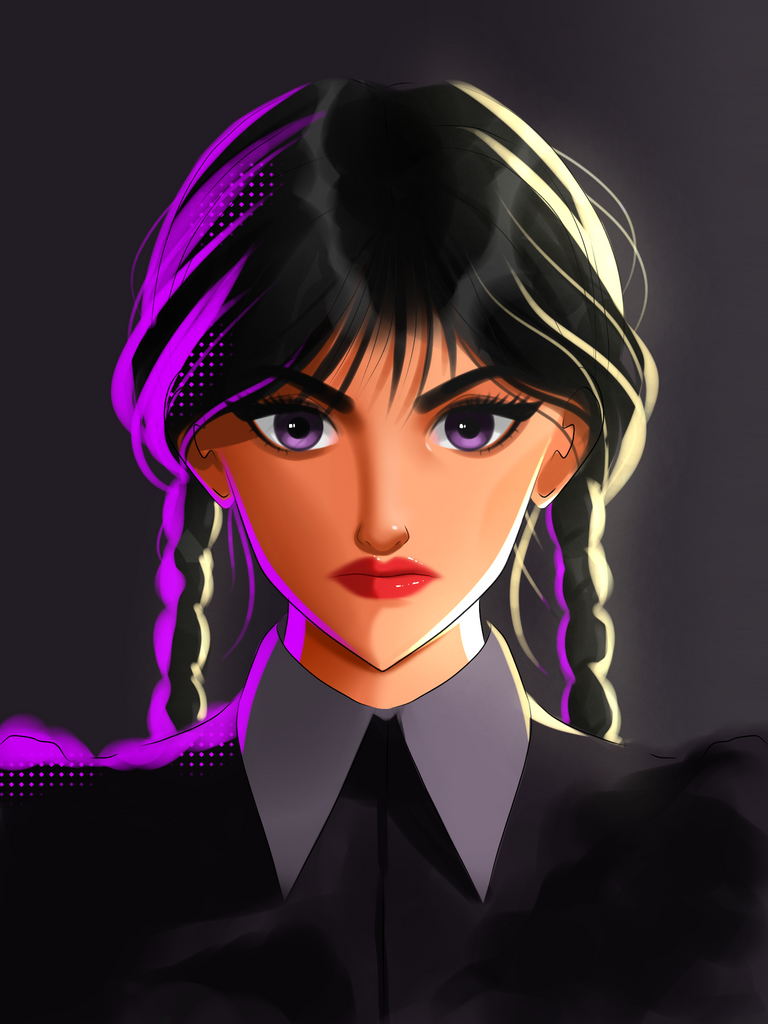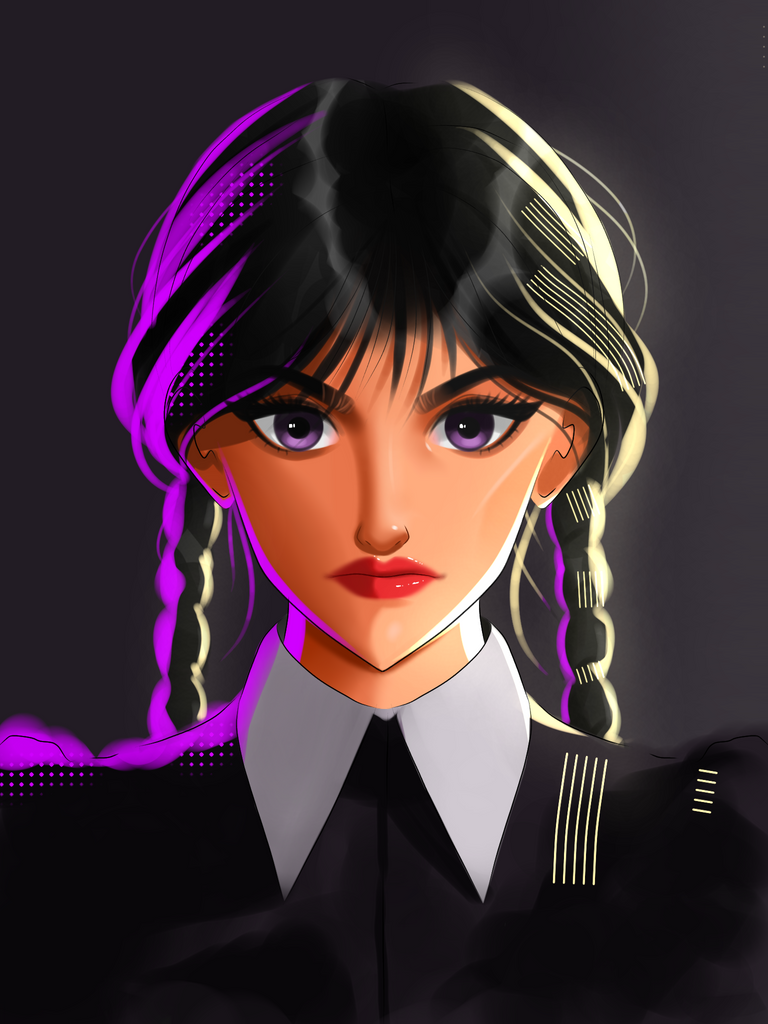 About the variant below, I was just testing out the complimentary property of violet and yellow even though they are not found opposite on the colour wheel. It was fun to test it hehe. So I decided to post it anyway. What do you guys think of this variant? Is this better than the one with black background?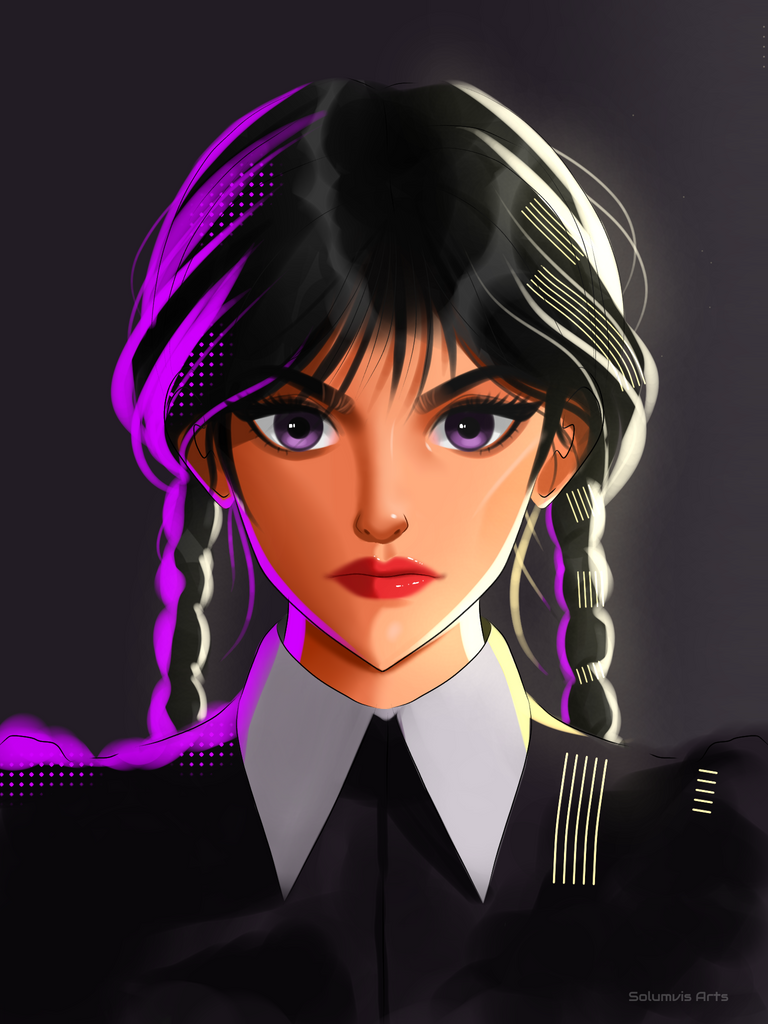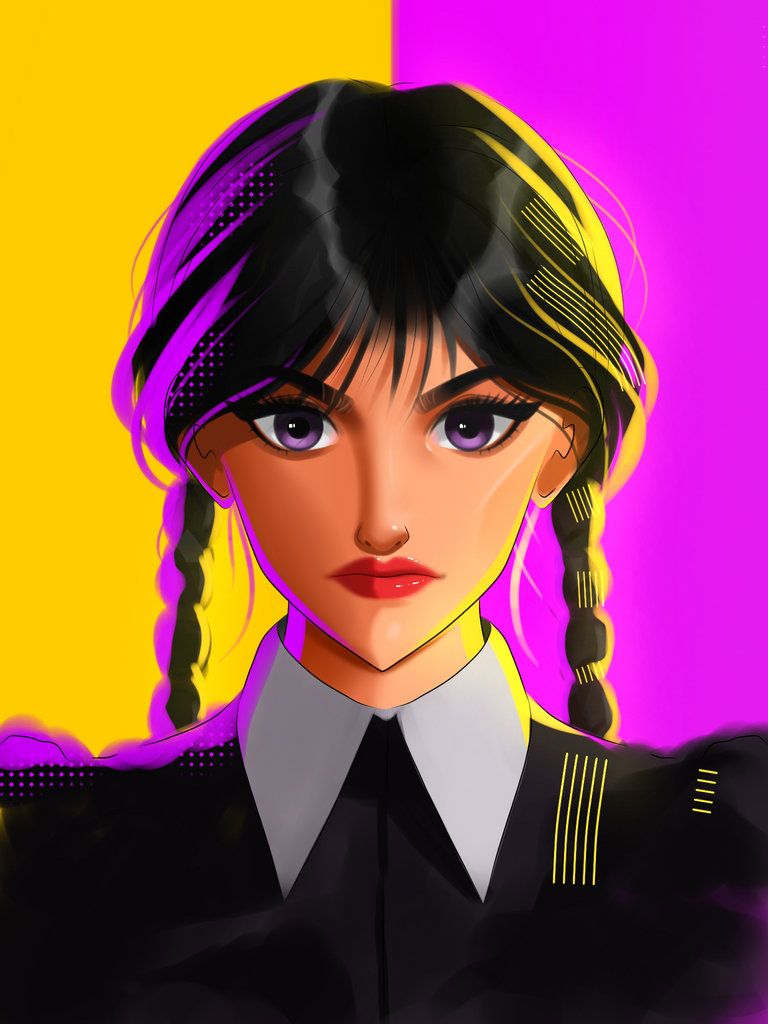 I know that some of my recent artworks have pretty faces but you guys have no idea how much time I spent on face anatomy to make it look pleasing XD. What I'm trying to say is that the current artwork doesn't look like Jenna Ortega so I don't see the point of naming the title of the blog as Wednesday art. However, the painting turned out to be good so I decided to share it plus I showed it to some of my friends on discord and @jijisaurart asked me why I'm not blogging about it. That's a good question because since the work is complete it's better to share it rather than keeping it inside my phone right?
So thank you Jiji for motivating me to post it hehe.
---
Tools used
Ibis paint X
Notebook and pencil
Duration: 5hrs
---
Thank you for your time and I'll be back with an another blog very soon 🐼.
---
---