Hive meetup Vienna at Edison – do you speak crypto?
Greetings to the lions den,
HIVE has a very social aspect and that is an important part in building decentralized networks. After all behind most of the hive usernames there is a human being. (exceptions bots and claimed but lost and inactive accounts) By connecting crypto enthusiast locally we can exchange thoughts interact in real life, as well as on chain.
This post is not about finance more so about the hive ecosystems smallest part. A human who you can have a drink with, have good times and talk about our ecosystem and what can be done on the macro level.
#DACH and #DEUTSCH have a huge engaging community and some of us meet up in the #hivemeetupvienna
The meetup was organised by @manncpt - Christoph who also has his own project the @globalschool having their start up sessions in the Edison Vienna in the 8th district. Make sure to follow him to not miss out on updates about HIVE in Vienna.
I will use the photographs of two posts made by Christoph and @schmidi.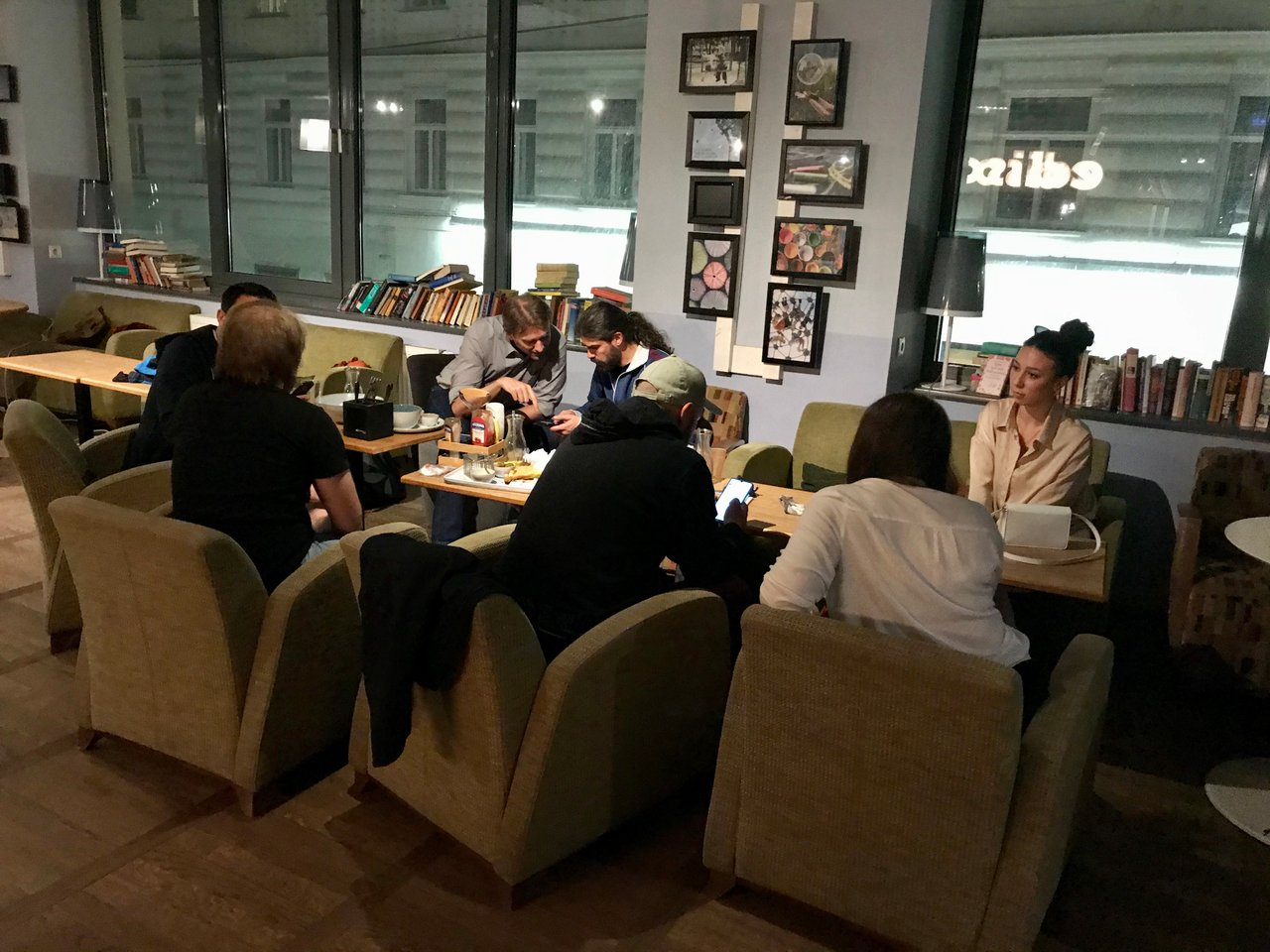 source by @schmidi
For all members of the DACH community if you want to read the German report of the HIVE Vienna meetup follow this -->
Das Hive Vienna Meetup hat am 5.5.2022 im Edison in Wien stattgefunden.
ihr könnt einen Beitrag von @schmidi auch in Deutscher Sprache lesen.
It started out slow only Schmidi and Christoph and Yoshi where there when I arrived and we where talking a lot. Well I talked a lot and told the others how my journey on hive went. And well although I am only here a little more than a year I learned a lot of crypto things around the hive blockchain.
And as I started to explain to @schmidi, @manncpt, @yoshi721 , and our two new members @petitegirlvee and Hermine (I hope she set up her hive account already) how I try to expose myself to a lot of crypto activities on hive by using my play to earn and blogging income we quickly realized that there is a lot that our community members do not know about the hive ecosystem. Schmidi is blogging on hive in german and therefore blogs under the tag DEUTSCH but he does not engage in the leofinance community. But as I told him on the meetup I come here instead of reading the Financial Times. Basically you find each niche of our ecosystem somehow connected to leofinance. This is the place to talk tokens market moves see technical analysis if we want to. Or find out about DEFI.
We agreed that somewhere in the Sooniverse we will do a how to crypto session and I will try to help the others to get comfortable with doing transactions and making their first steps in the leofinance DEFI space.
@I-am-root came at the point where I told them about HBD. Some of them knew already but of course for Hermine everything was new, but she comes with an IT background so she quickly picked up on how to set up and secure your hive wallet.
I think that it is a much better experience for a new member of HIVE to talk to people who actually use the network and interact with it on a daily basis.
We also discussed quite a bit about engagement and how important it is to interact with others posts since it helps with SEO.
We had a late comer, @cpufronz and he barely could finish his BEER before we where kicked out at 22:00
I hope next time we will have more time to talk and do not have to finish our beers in a couple of minutes.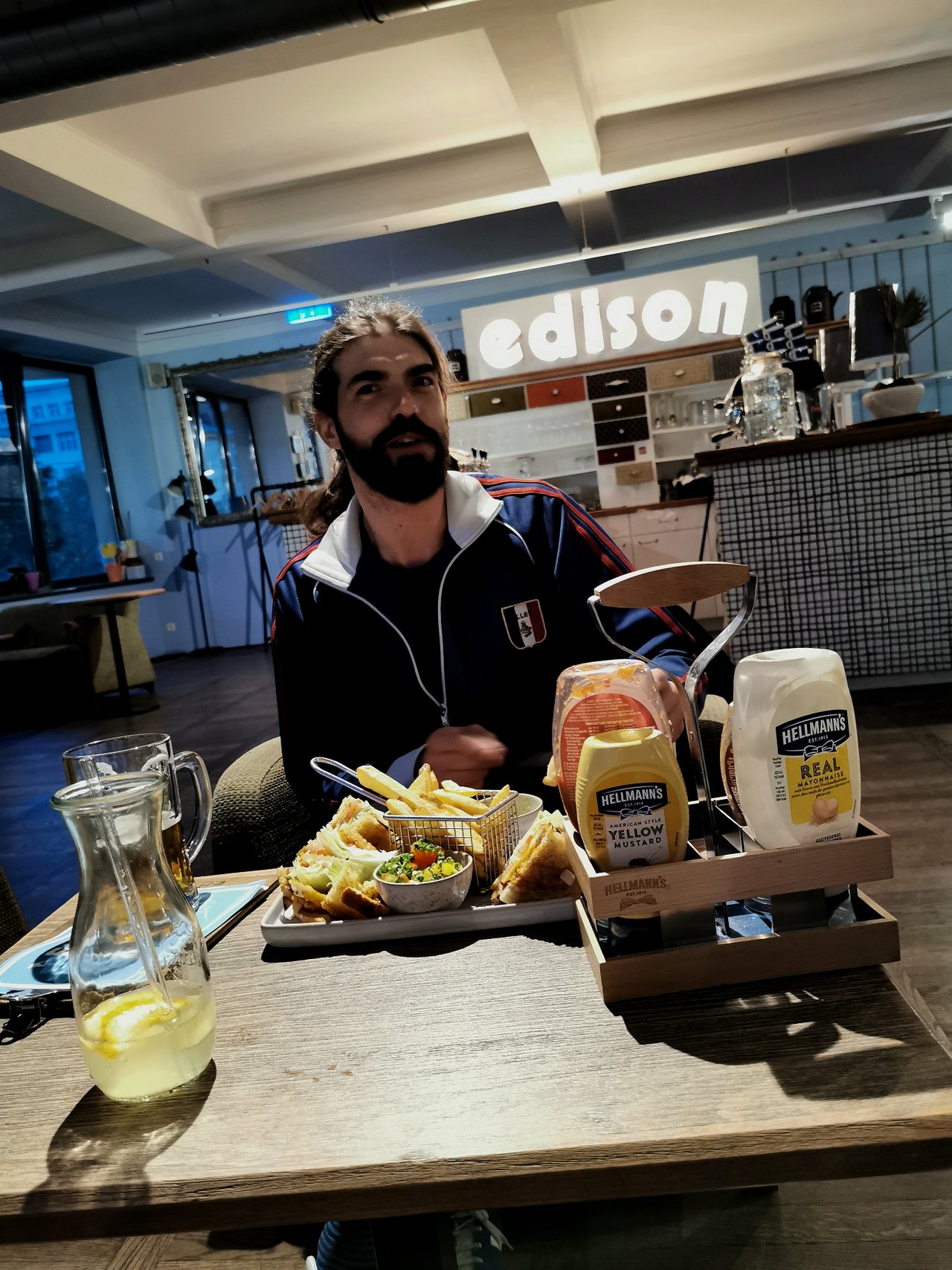 source @manncpt
The next Vienna meetup will be in the EDISON Vienna again on the 2nd of June. So if any of you are in Vienna make sure to check in since you can earn a Badge by @hivebuzz!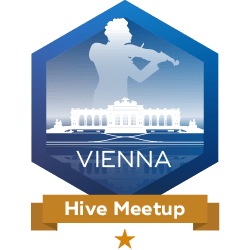 Make sure to check out the introduction of @petitegirlvee
Or the post of @cpufronz about Voice
I am happy I could share some wisdom and I think in the future we will be onboarding many new hiveans this way. And the BEER was fantastic!
I told @schmidi about LISTNERDS and I hope he already started using it :)
LET'S CONNECT!
I would really find it helpful if you get into the discussion. You can find me on most of the hive discord channels and you can also contact me via my website https://gaming4co.in/ or 🆒🎮💰🆓.y.at just copy paste these emojis and the .y.at and see where it takes you ;)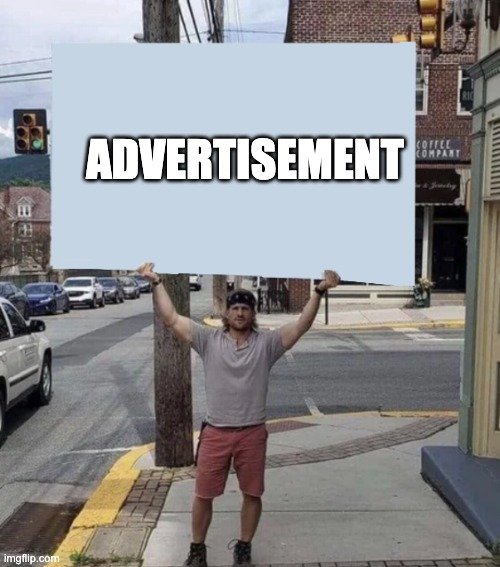 Protect your privacy with a secure VPN connection

Keep your funds secure with a hardware wallet!
Earn crypto for reading and sending emails!

Posted Using LeoFinance Beta
---
---