FRIDAY PROMPT -TRIPLETS -FIVE MINUTES WRITE UP
Children are Gift from God Almighty and should always be treated with uptmost piority. Care , adequate attention and Love should be given to little children as they deserve it so much.
Children needs are supposed to be attained to very well. They don't have worries and grudges always with clean hearth, cheerful and happy. Children always brings so much and happiness around.
Sarah in her young adolescent age always loves carrying children she sets her two eyes on. A great lover of kids she is. Once she beholds a Child she would love to carry him or her or the children. She loves twins.
After getting married she hoped for the very Best 🙏. God Blessed her with Bouncing Triplets and her Joy knew no bounds she was really elated. There names are Miracle, Matthew and Micheal. Her Children growing up little by little and watching there growth gifts her Joy.
One Afternoon after being through with the house chores.They went around the Neighborhood for sightseeing and relaxation. she took a very Nice picture of them in there baby walker.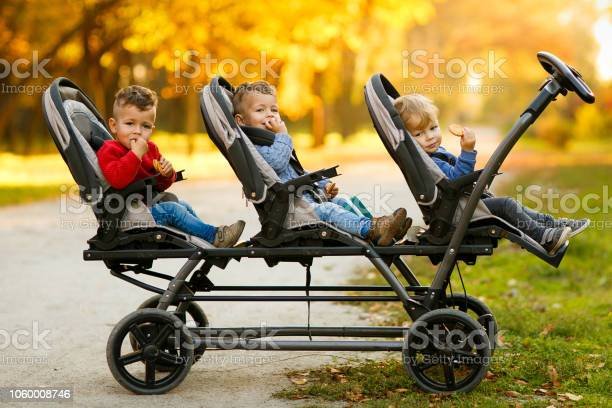 Children are priceless, Loveable and adorable 💕 🥰.
Thanks for Visiting My Blog 🌹🥰.
Positivity is our watchword 🙏🙏.
---
---