Casona 1 Recreational Park | An unfinished work in Venezuela
Hello all friends, today I come to talk to you about the Casona 1 Recreational Park in the State of Aragua, Venezuela and show you in a first part images of its construction. This park is a public work under construction for about 5 years, although I think I've lost count because I feel that there are many years that I see that the builders are doing something to it and some more from time to time, but then the work is paralyzed for another months or years more.
The Casona 1 Recreational Park is being built on a large piece of land at the entrance of the neighborhood of the same name. It is on the edge of Santiago Mariño Avenue, near Turmero, a small town in the province of Aragua. All the locals are anxiously waiting for the park to be inaugurated soon to enjoy the place that will have spaces for sports, walkways and children's playgrounds.
However, for now we only have to admire this park that at first glance can be seen will be a very nice work when it is finished.
---
Hola a todos amigos, hoy vengo a hablarles del Parque Recreacional Casona 1 en el Estado Aragua, Venezuela y mostrarles en una primera parte imágenes de su construcción. Este parque es una obra pública en construcción desde hace 5 años, aproximadamente, aunque creo que ya perdí la cuenta pues siento que son muchos los años que veo que le están haciendo algo los constructores y otro tanto más de vez en cuando, pero luego queda paralizada la obra por otros meses o años más.
El Parque Recreacional Casona 1 se construye en un terreno extenso a la entrada del barrio que tiene el mismo nombre. Está a orilla de la Av. Santiago Mariño, cerca de Turmero, una pequeña ciudad aragüeña. Todos los lugareños esperan con ansias que el parque se inaugure pronto para disfrutar del lugar que tendrá espacios para el deporte, caminerías y juegos infantiles.
Sin embargo, por ahora solo hay que admirar este parque que a primera vista se puede observar será una obra muy bonita cuando sea terminado.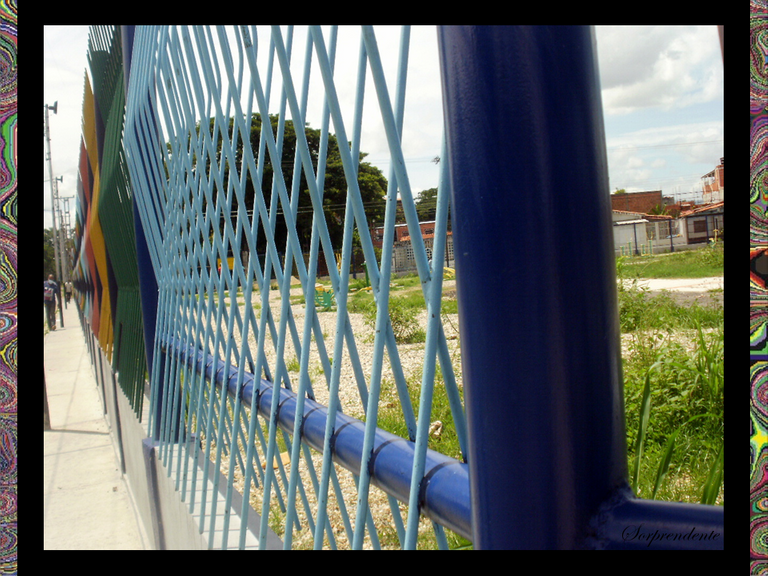 From its colorful fence is very striking and its entrance reveals a design leaning towards modernity, in resistant materials that give a striking appearance according to a place for fun and recreation.
---
Desde su cercado colorido es muy llamativo y su entrada deja ver un diseño inclinado hacia la modernidad, en materiales resistentes que dan una apariencia llamativa de acuerdo a un lugar destinado a la diversión y esparcimiento.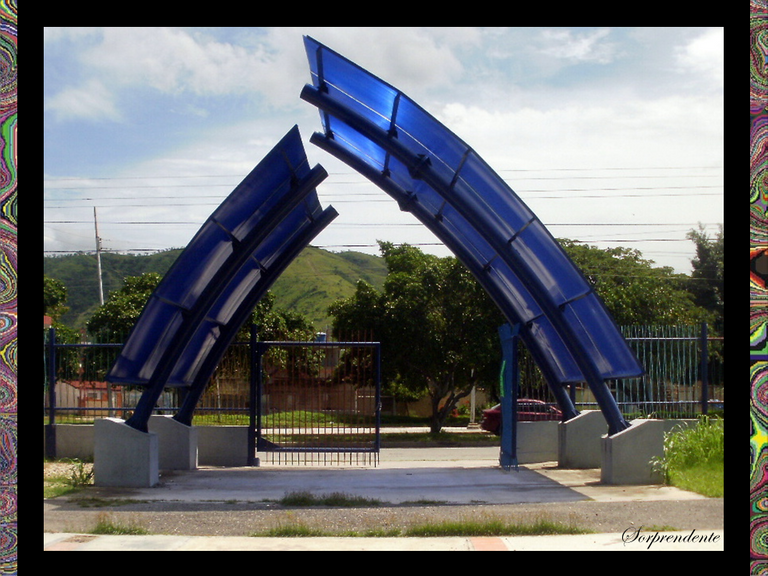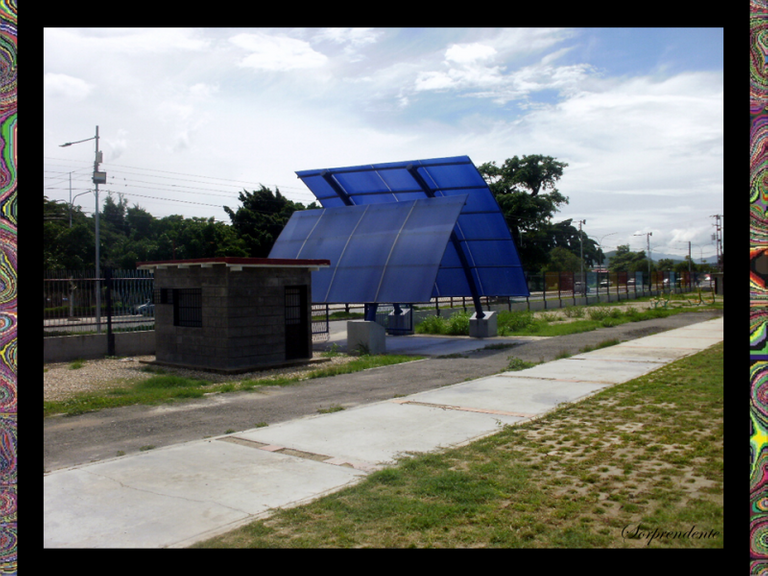 The Casona 1 Recreational Park will be a place to practice sports such as baseball, soccer, basketball and volleyball, so a multi-purpose court with bleachers is being set up. In the coming days it seems that a fence will be placed possibly metal and therefore the grooves around the floor.
---
El Parque Recreacional Casona 1 será un lugar para practicar deportes como el beisbol, futbol, baloncesto y voleibol por lo que se está habilitando una cancha múltiple con sus gradas. En próximos días parece se le va colocar una cerca posiblemente metálica y por eso los surcos alrededor del piso.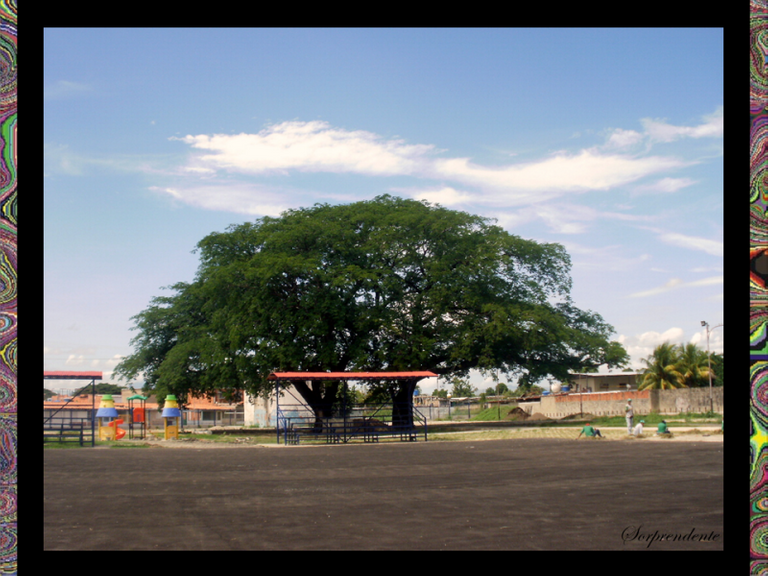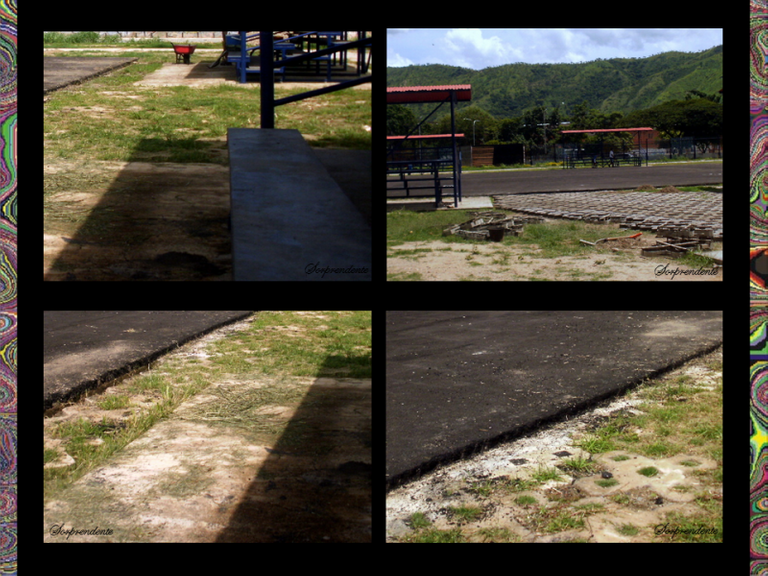 The bleachers, four small ones, look resistant and well designed according to the low budget that has been approved for the work. The tubes are of an adequate thickness for their function.
---
Las gradas, cuatro pequeñas, se ven resistentes y bien diseñadas acorde al bajo presupuesto que se nota ha sido aprobado para la obra. Los tubo de en un grosor adecuado para su función.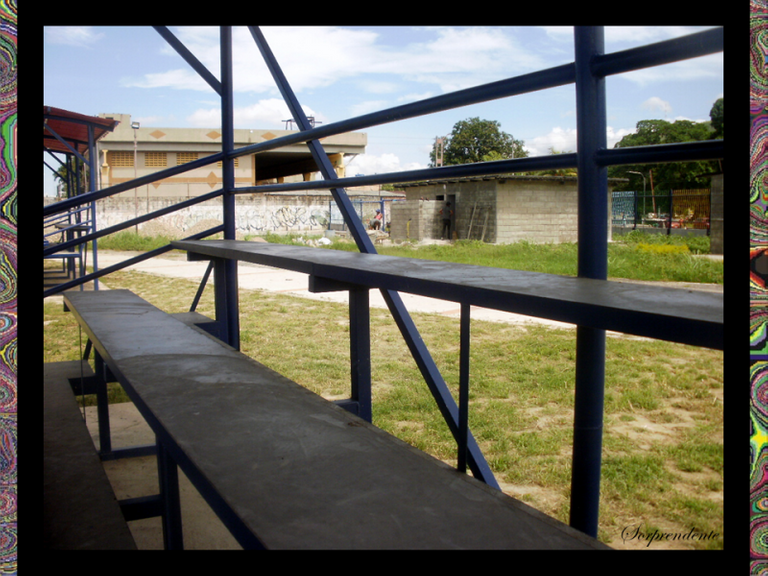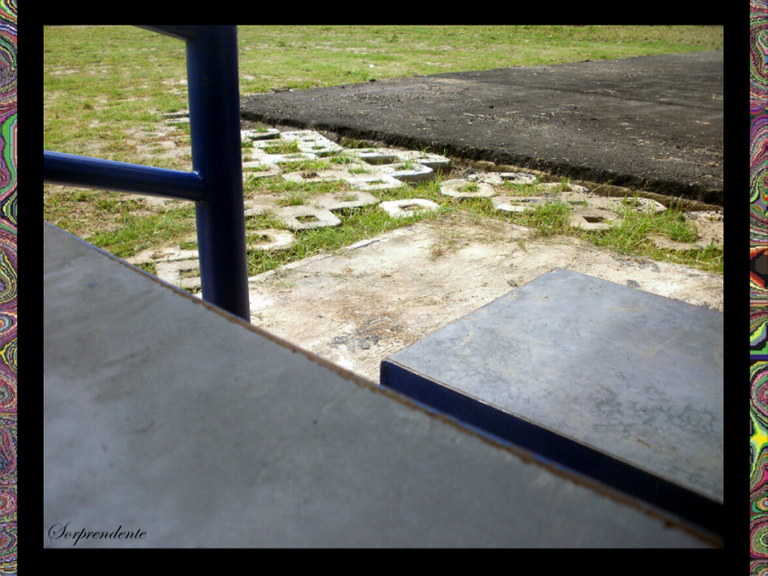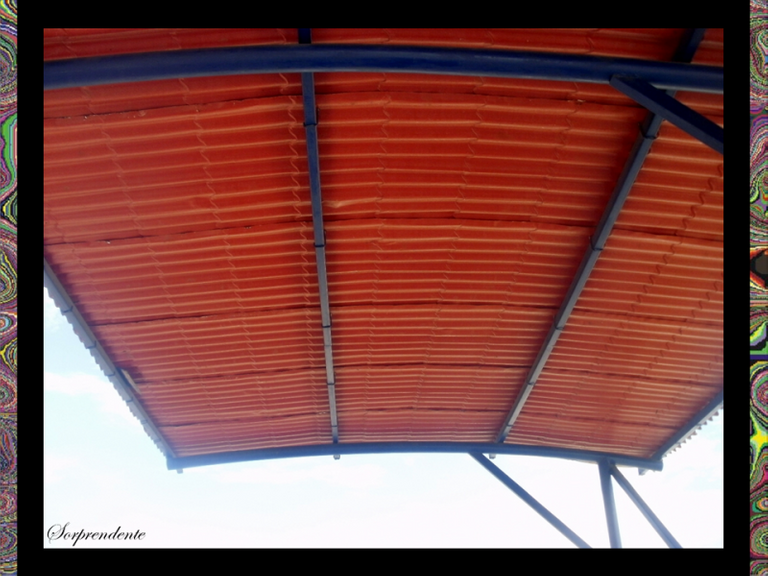 Speaking of flooring, what is going to be the common space or free area in the park has a lattice design with concrete moldings buried in the ground to which they are placing grass on the inside of each of these pieces that caught my attention because it will be very nice view of this design once completed. I love the detail of the green areas and wishing that the grass is properly cared for the beauty of the place.
---
Hablando de piso, lo que va ser el espacio común o área de libre en el parque tiene un diseño entramado con molduras de concreto enterradas en el suelo a la le están colocando grama en el interior de cada una de estas piezas que me llamaron mucho la atención porque será muy bonita la vista de este diseño una vez terminado. Me encanta el detalle de las zonas verdes y deseando que la grama sea debidamente cuidada para la belleza del lugar.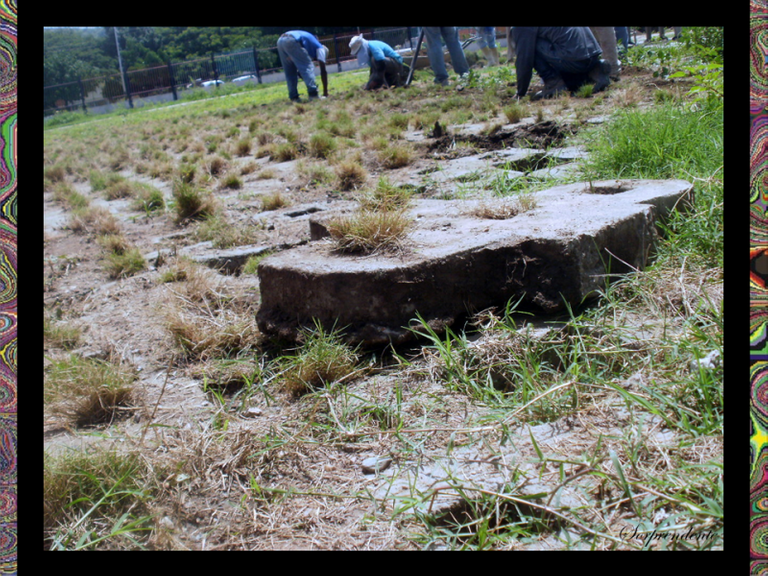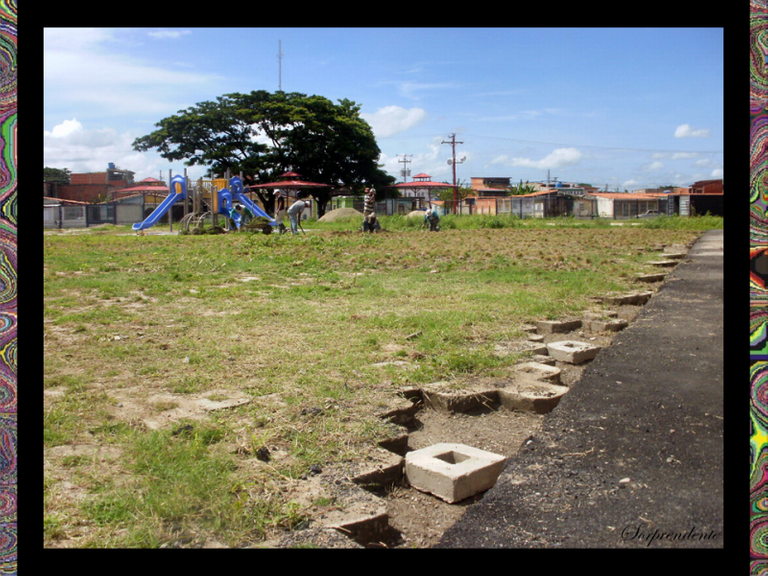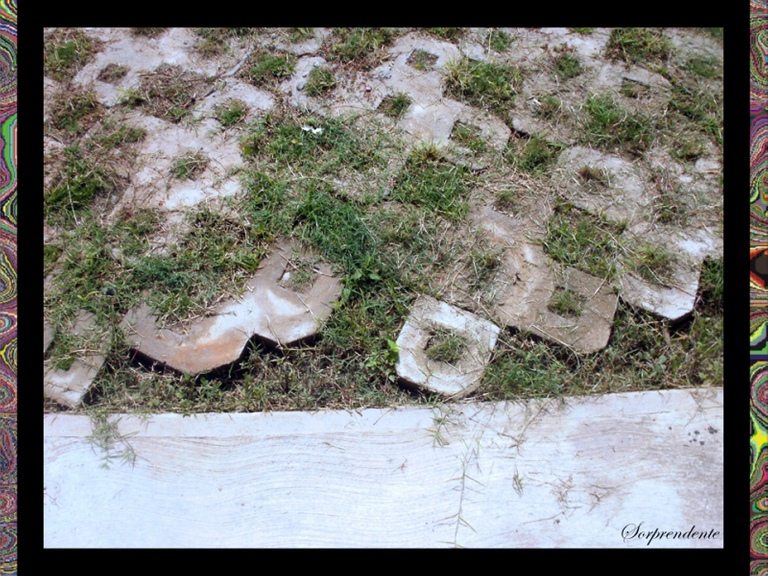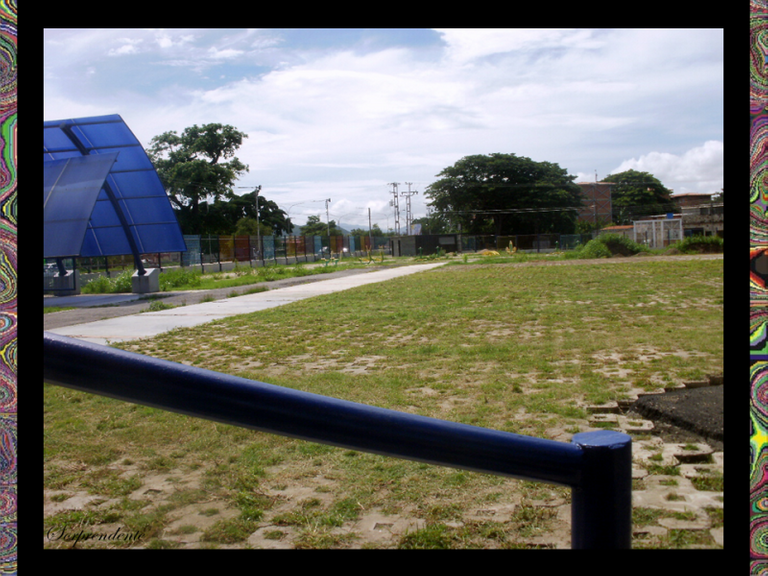 Around the walkway you can see the exercise machines. Made of metal, with round tubes and nicely finished. Nicely touched up paint, waiting for visitors.
---
Alrededor de la caminería se puede ver las máquinas para ejercicio. Hechas de metal, con tubos redondos y con un buen acabado. Bien retocada la pintura, esperando a los visitantes.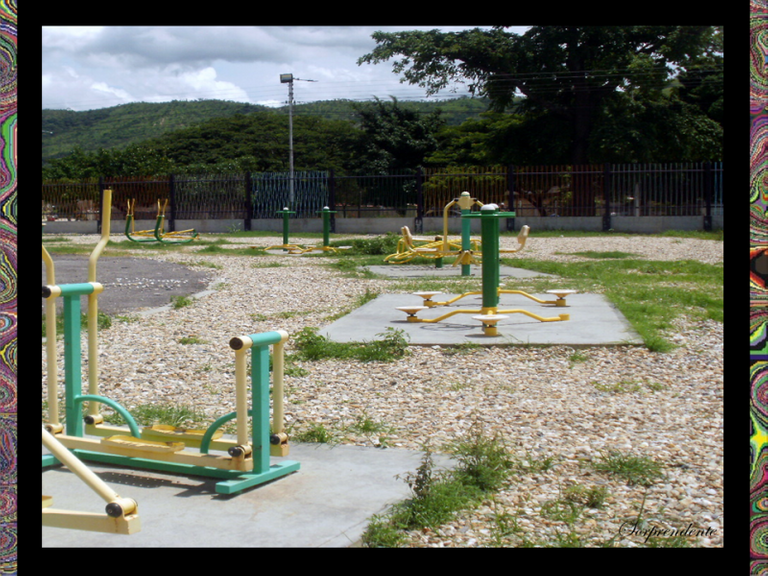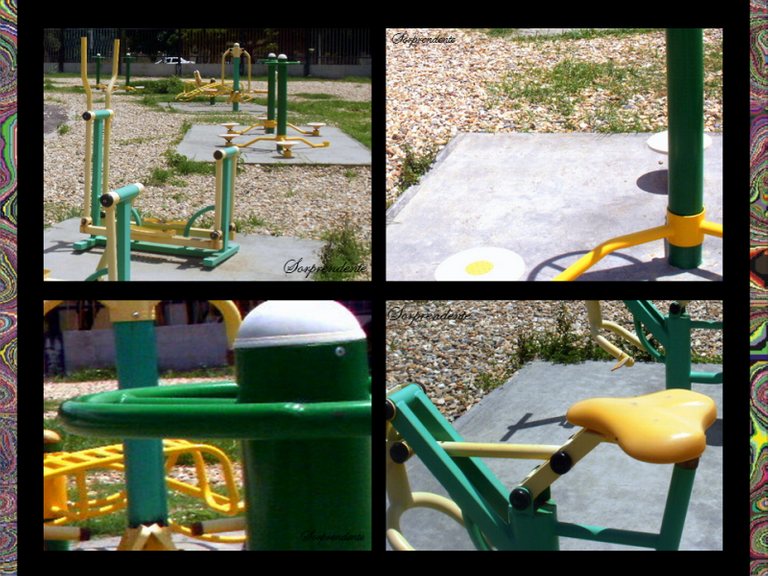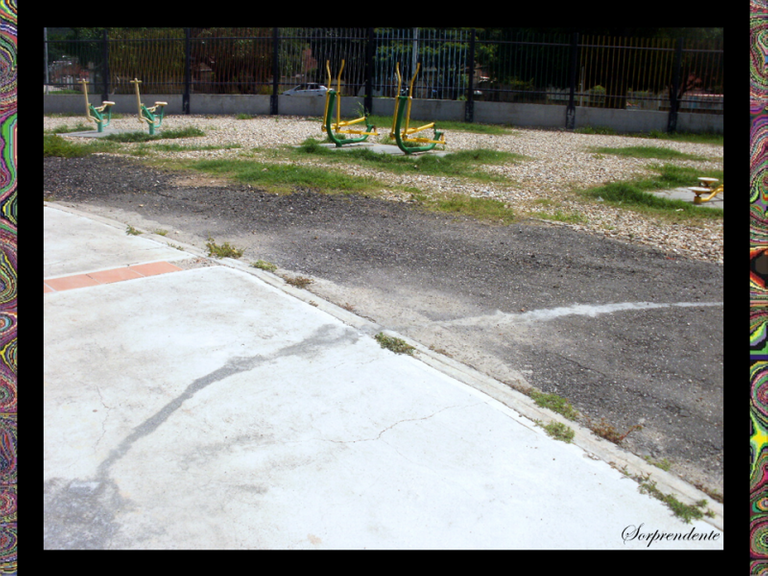 But around all the magnificent thing that is going to be the place, you can notice the idleness of a postponed work that is constantly resumed and abandoned for several years.
---
Pero alrededor de todo lo magnifico que va ser el lugar, se nota la desidia de una obra postergada que se retoma y abandona constantemente desde hace varios años.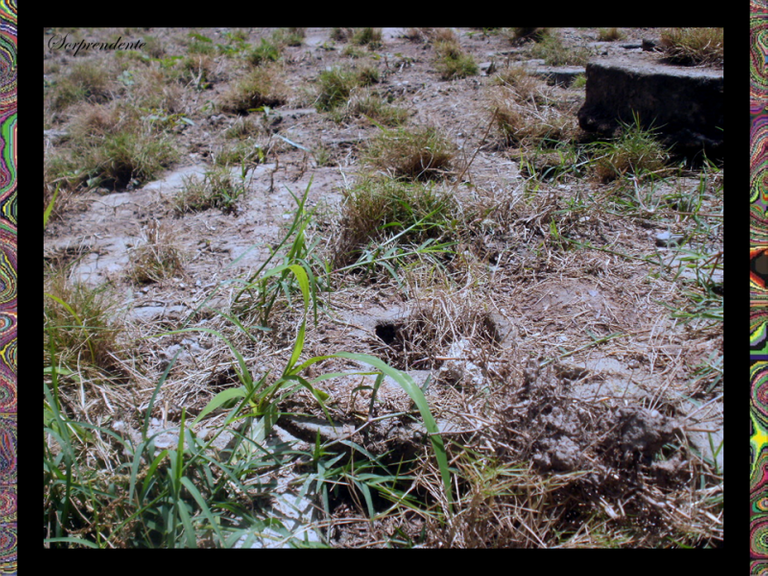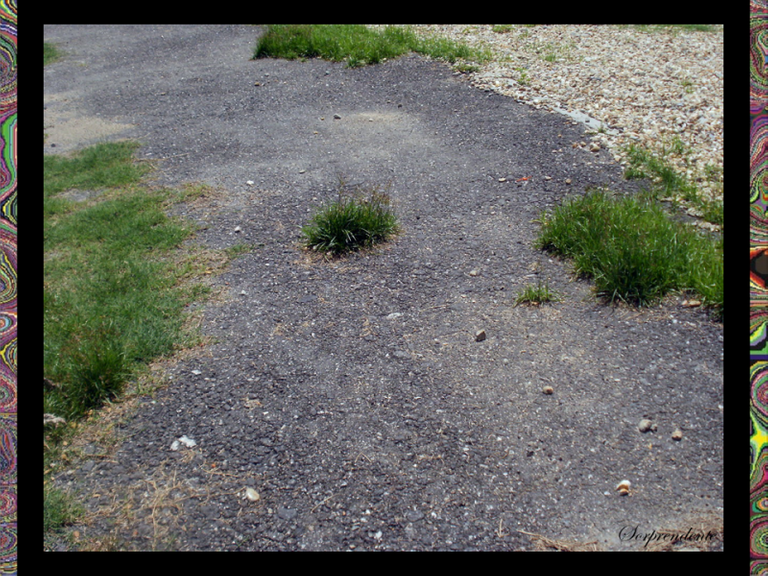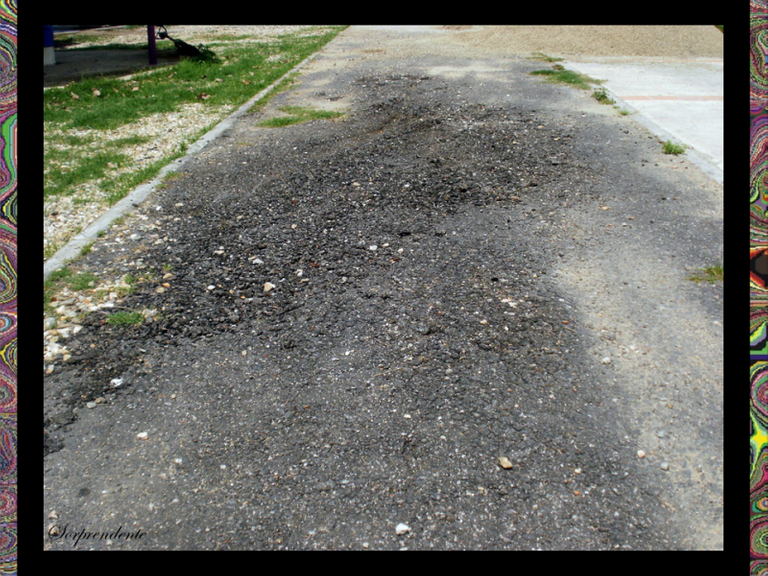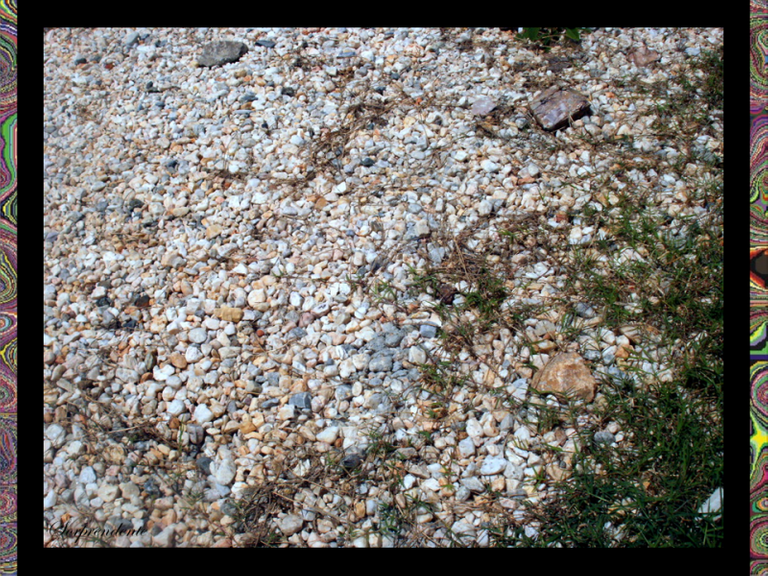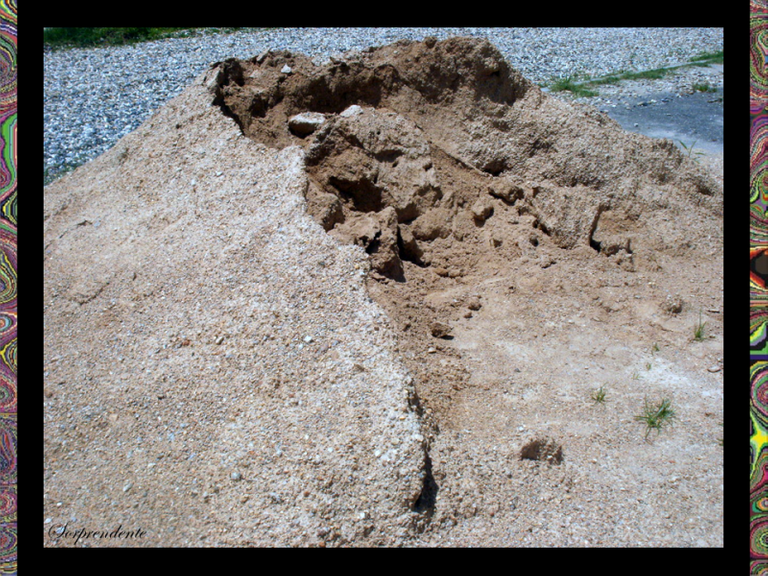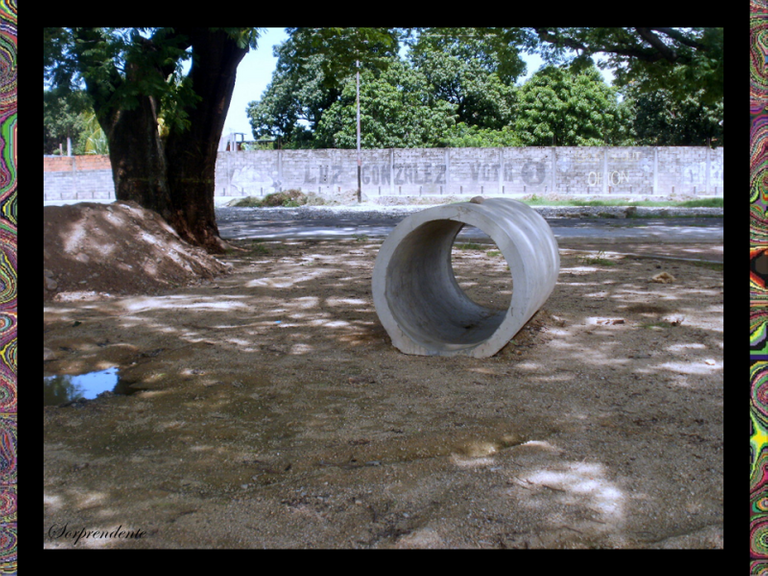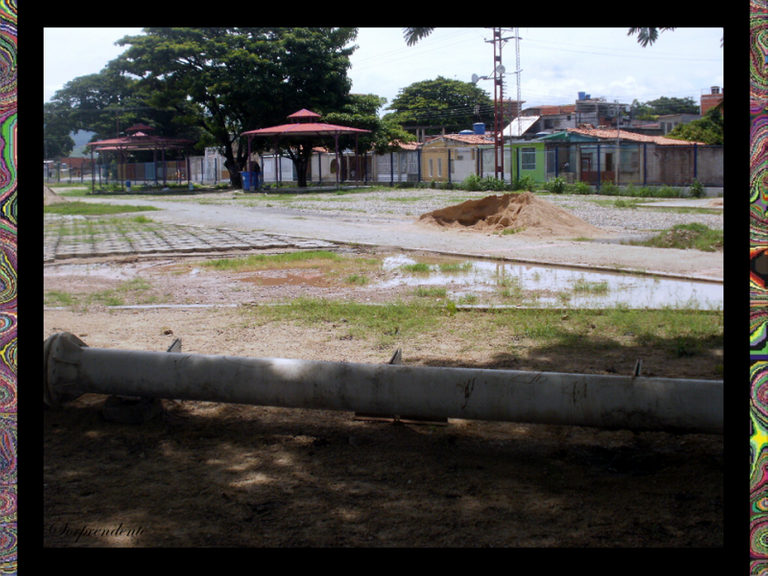 The two caneyes of the park rise in metallic structure and their roofs with red tiles wait under the sky for the completion of the place for recreation.
---
Los dos caneyes del parque se alzan en estructura metálica y sus techos con tejas rojas esperan bajo el cielo por la culminación del lugar para la recreación.
But there is something else that caught my attention and that is the workers who must perform multiple functions. They do masonry work, electrical work, plumbing, welding and gardening, all for one salary. This is part of the corruption. Budgets are approved, on the surface, but they get siphoned off along the way from hand to hand and in the end, the result is a delayed construction site. Although the central government is not as generous as it claims, it is also true that corruption puts its magic touch to make the national scenario worse.
---
Pero hay algo más que me llamó la atención y son los trabajadores que deben ejercer múltiples funciones. Ellos hacen el trabajo de albañilería, de electricidad, de plomería, de soldadura y de jardinería, todo por un solo salario. Es parte de la corrupción. Los presupuestos se aprueban, en apariencia, pero se merman en el camino de mano en manos y al final, he aquí el resultado de una obra retrasada. Aunque el gobierno central no es muy dadivoso como vocifera también es cierto que la corrupción pone su toque mágico para hacer peor el escenario nacional.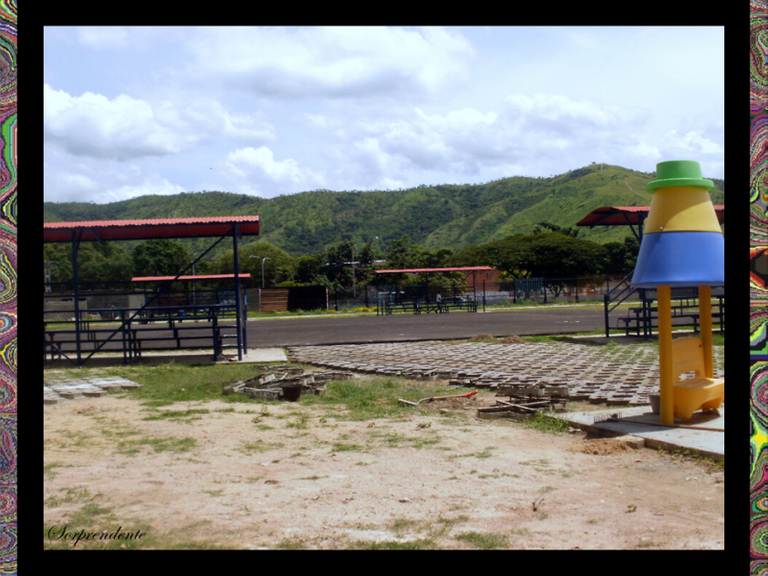 Anyway, friends, this could be an excellent place for recreation as long as it is finished promptly. The only thing missing is the will of the government to make it a reality.
---
En fin, amigos esto pudiera ser un excelente lugar de recreación siempre y cuando se termine de construir con prontitud. Solo que hace falta voluntad gubernamental para que la obra sea una realidad.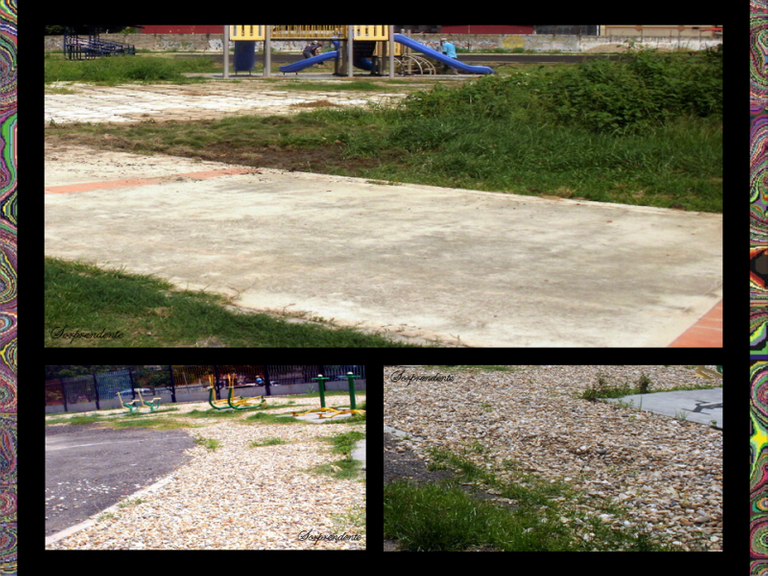 So far this first part about the Casona 1 Recreational Park. Later I will show you some fun with children in the park. Yes my friends, just as it is, the place is not finished yet.
---
Hasta aquí esta primera parte sobre el Parque Recreacional Casona 1. Más adelante les mostraré un poco de diversión con niños en el parque. Sí amigos, así como está sin terminar de acondicionar el lugar.
---
---
Gracias por la visita
Thanks for the visit
Bienvenidos a mi blog
Welcome to my blog
---
---
Contenido original / Autor @sorprendente
Fotos e imágenes de mi propiedad.
Si desea usar alguna como referencia
destaque mi nombre como fuente: @sorprendente
Original content / Author @sorprendente
Photos and images of my property.
If you want to use one as a reference,
please highlight my name as a source: @sorprendente
---
---
Nos seguimos viendo y leyendo.
We keep watching and reading.

---
---