LOS MOLINOS | A Shopping Center with an ecological glow

---
Hello friends, I hope you are well. I am also thinking of our friend @storiesoferne and the @aplusd account to whom I am allocating 20% of this publication, distributed in 10% each. Because it is time to repay the support they have given us in their kind Architecture + Design Community.
In January the commercial activity is calmer and that is good to take a walk around Medellin, the Colombian city where I am still. On my walk I decided to make a stop to calmly admire the decorations that still remain from the recent Christmas and the Los Molinos Mall in Medellin was the one chosen to go through because it is an outstanding construction for its ecological program to contribute to the environment. This feature is amazing and is an example to follow for all architects designing their proposals for small or large commercial complexes like this one.
Medellin is a green city and I once talked about it:
Green urbanism | The model we need.
There is an ecological conscience in the inhabitants committed to the environment. That is why I believe that the Los Molinos Shopping Center, which is planned with the conservation of the planet in mind, is very well located and blends in perfectly in the Colombian city of Medellin.
---
Hola amigos, deseo se encuentren bien. Además pienso en nuestro amigo @storiesoferne y en la cuenta @aplusd a quienes les destino el 20% de esta publicación, repartidos en 10% a cada uno. Porque es hora de retribuir el apoyo que nos han dado en su amable Comunidad Arquitectura + Diseño.
En enero está más calmada la actividad comercial y eso es bueno para dar un paseo por Medellín, la ciudad colombiana donde estoy aún. En mi paseo decidí hacer una parada para admirar con tranquilidad las decoraciones que aún permanecen de la reciente navidad y el Centro Comercial Los Molinos en Medellín fue el elegido para recorrer porque es una construcción destacada por su programa ecológico para contribuir con el medio ambiente. Esta característica es asombrosa y es un ejemplo a seguir para todos los arquitectos que diseñen sus propuestas para complejos comerciales pequeños o grandes como este.
Medellín es una ciudad verde y una vez hablé de ello:
Existe una conciencia ecológica en los habitantes comprometidos con el medio ambiente. Por eso considero, que el Centro Comercial Los Molinos que está planeado pensando en la conservación del planeta está muy bien ubicado y combina a la perfección en la ciudad colombiana de Medellín.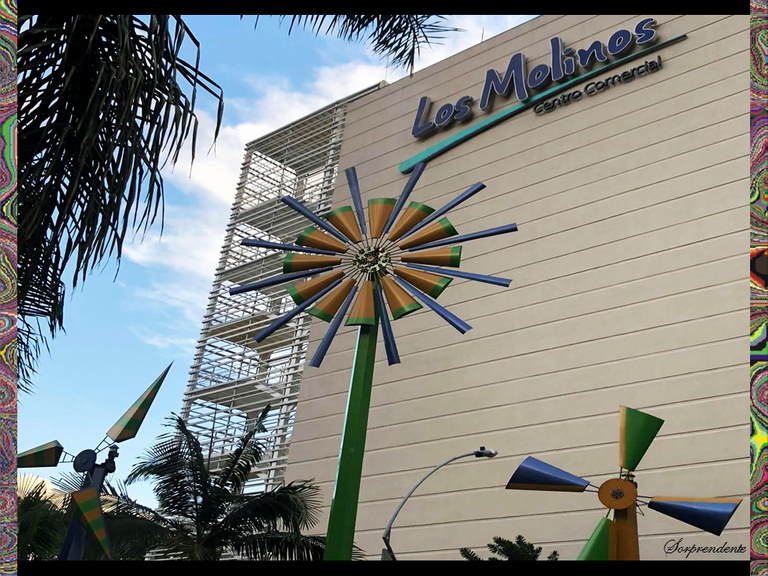 First of all, I will show you how simple Los Molinos Commercial Center looks on the outside, perhaps without any visible attraction because it is a building with an apparently simple design, but it is not. You can see some devices to generate wind that give honor to its name and also on the outside are arranged some of the ecological functions created, such as the various solar panels. All this and more is a great contribution to the planet from the iconic shopping center of the city and of Colombia.
---
En primer lugar les mostraré lo sencillo que se ve por fuera el C.C. Los Molinos, quizás sin ningún atractivo visible por ser una edificación de aparente diseño simple, pero no es así. Se pueden ver algunos artefactos para generar viento que le dan honor a su nombre y también en la parte externa están dispuestas algunas de las funciones ecológicas creadas, como los diversos paneles solares. Todo esto y más constituye un gran aporte para el planeta de parte del centro comercial ícono de la ciudad y de toda Colombia.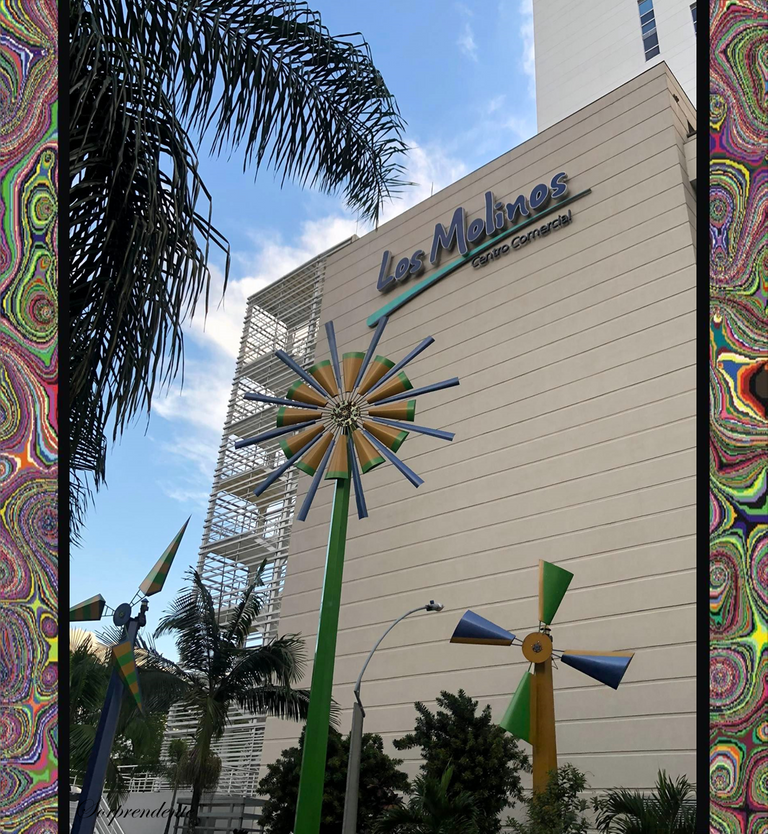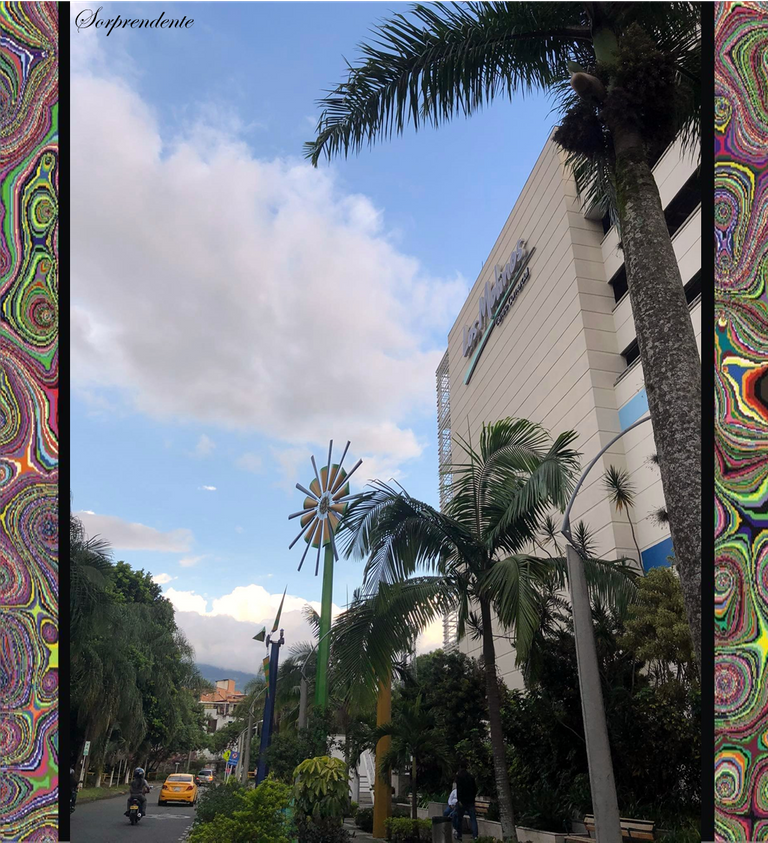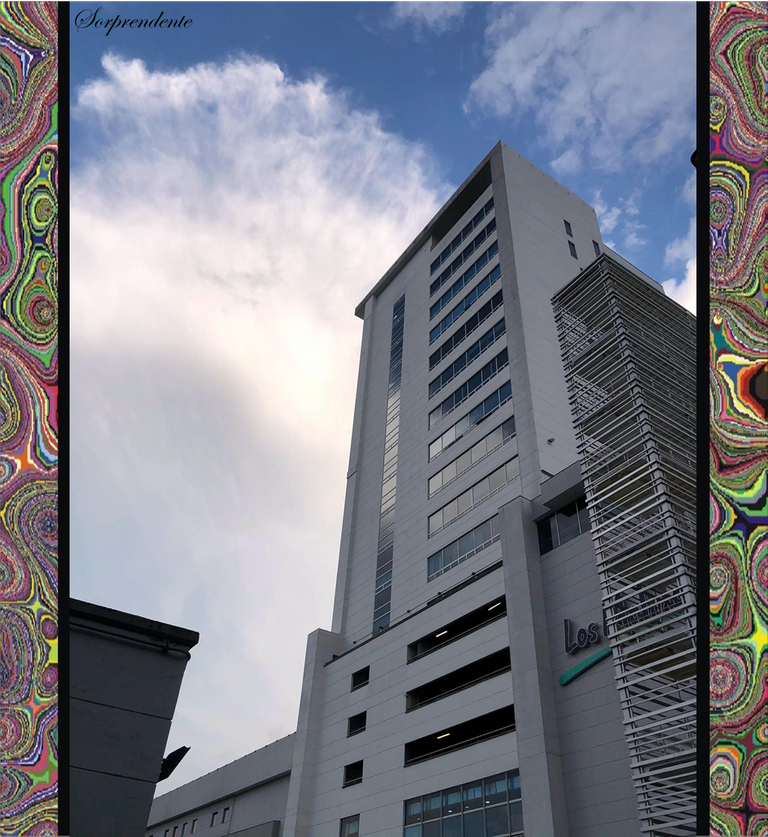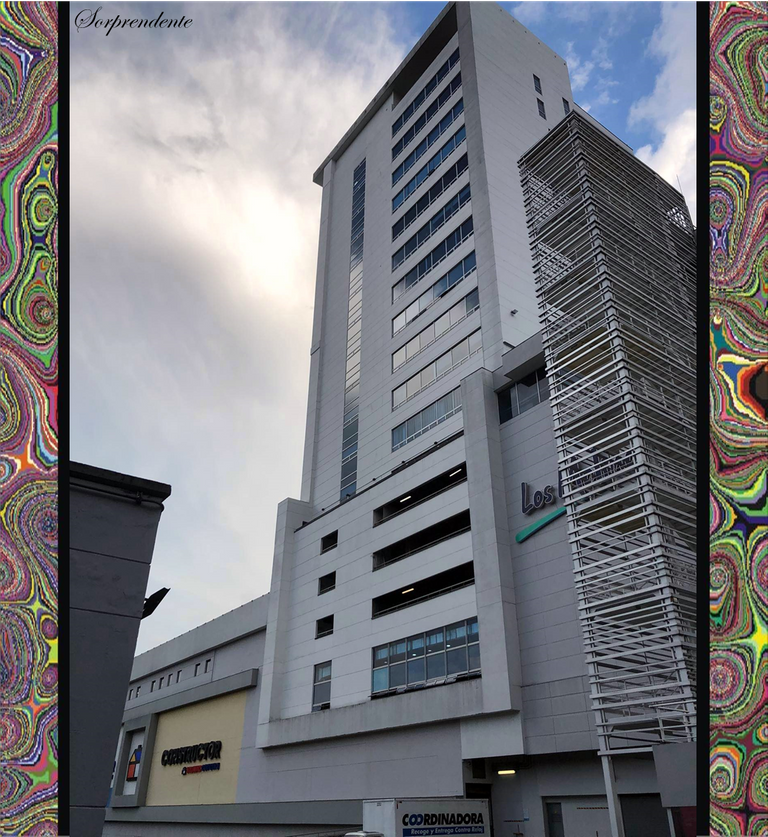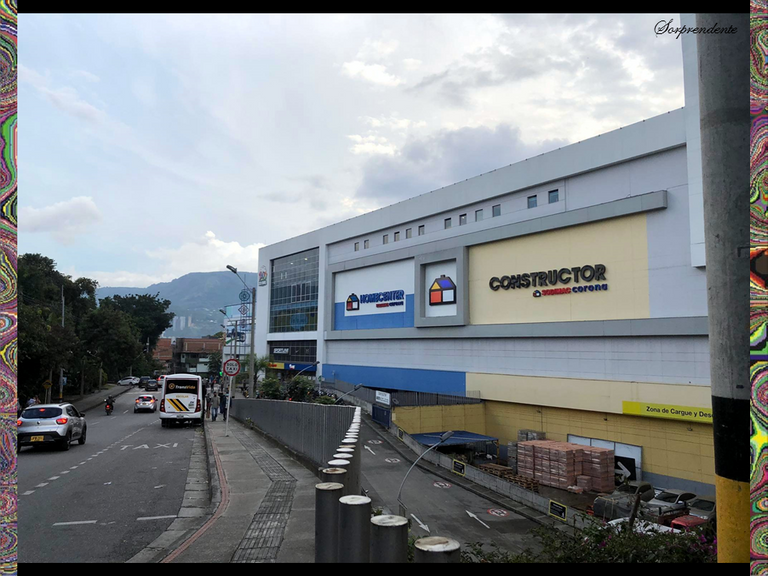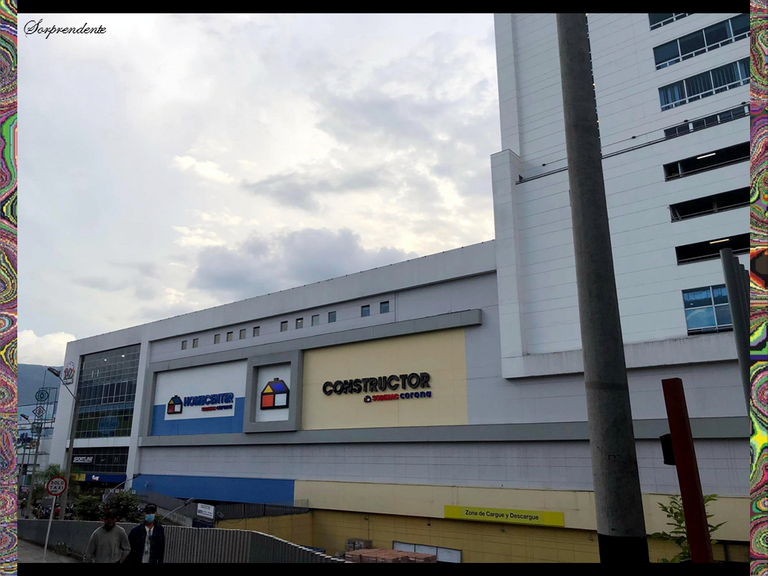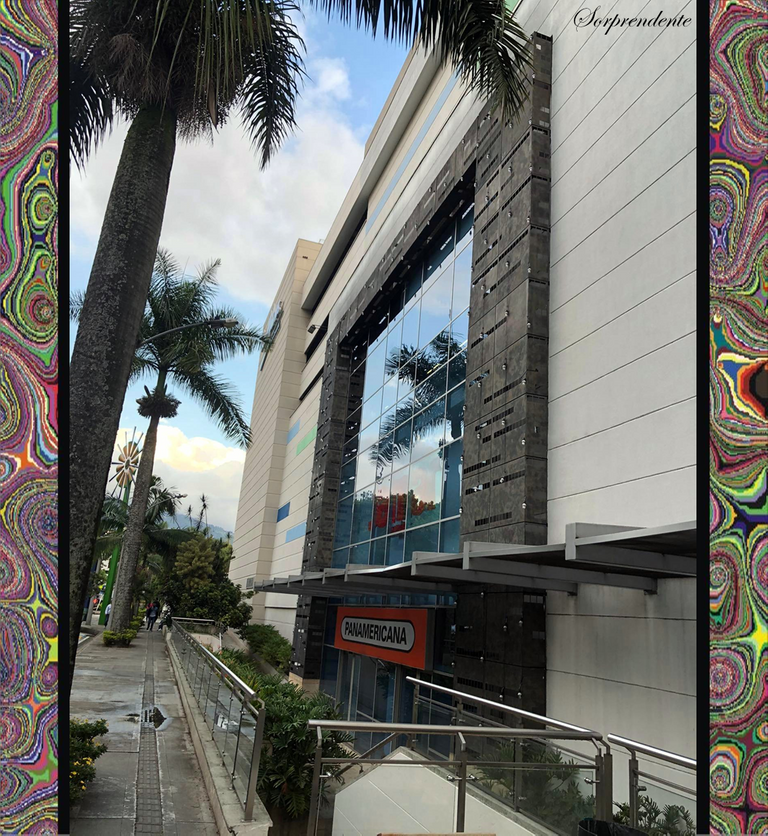 Well, but the party is inside. Look at all the ecological sparkles I could admire in Los Molinos, and I say ecological because they are thanks to the solar energy collected and stored. This is really surprising and admirable. I was especially struck by the creativity of the decorations on the roofs, where you can also see the solar panels.
---
Bien pero la fiesta se lleva por dentro. Miren todo lo destellos ecológicos que pude admirar en Los Molinos, y digo ecológicos porque son gracias a la energía solar recabada y almacenada. Esto es realmente sorprendente y admirable. Sobre todo me llama la atención la creatividad de los adornos que se disponen desde los techos, donde igualmente se aprecian los paneles solares.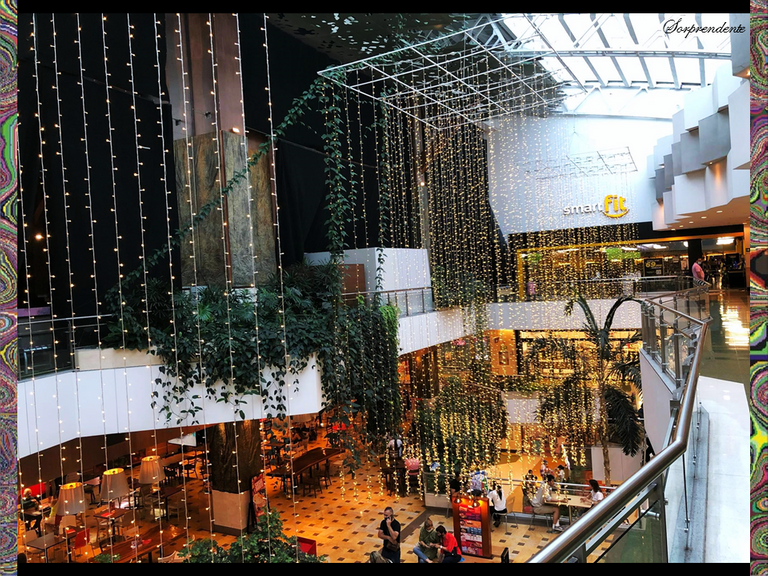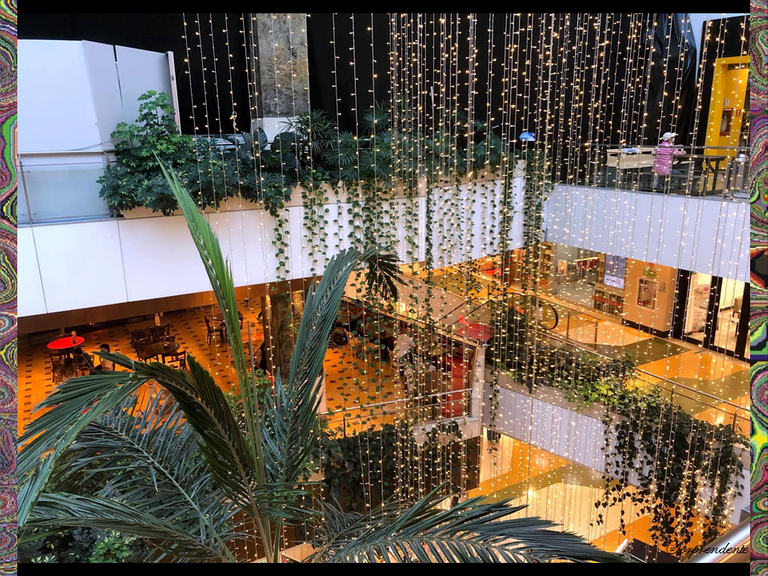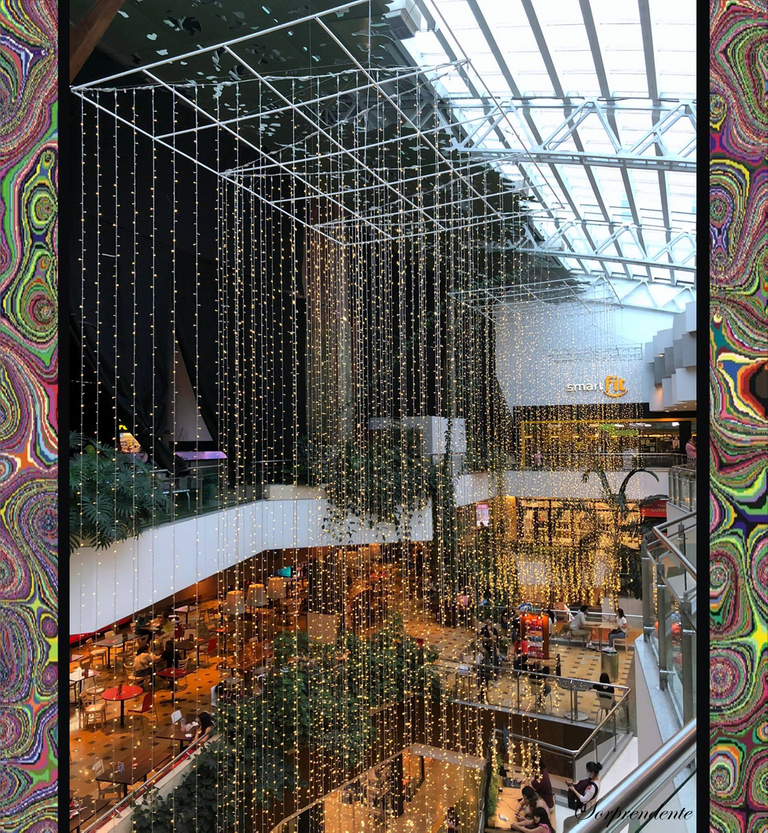 The cascade of bright, stunning and delicate light announces the importance of Christmas lighting. The holidays and the hustle and bustle of shopping are over, but the excitement remains when you see this perfect work.
---
La cascada de luz brillante, imponente y delicada anuncia la importancia de la iluminación en navidad. Ya pasaron las fiestas y el alboroto de las compras pero la emoción queda al ver este perfecto trabajo.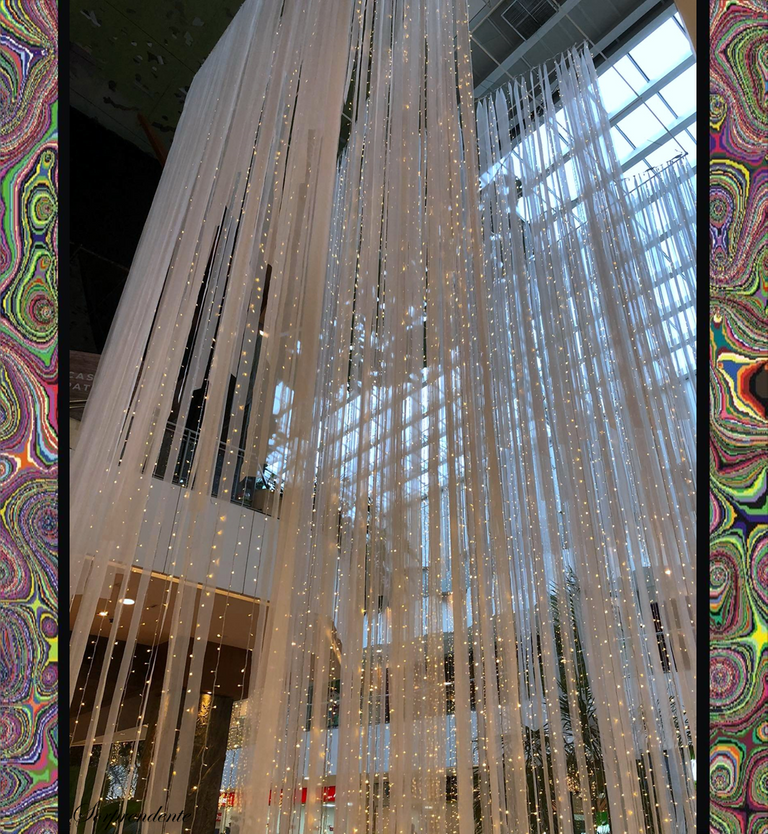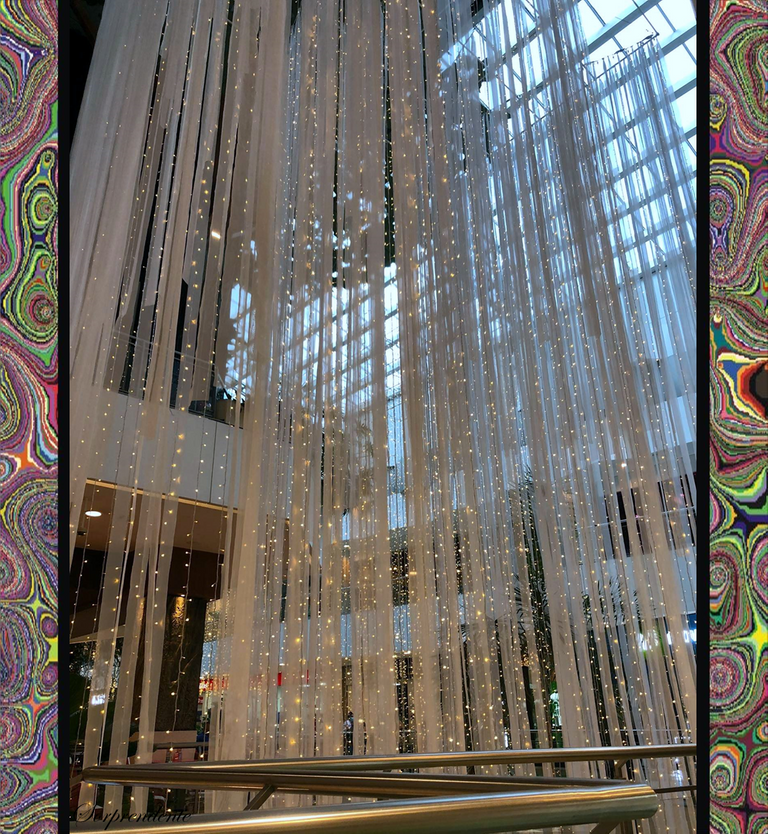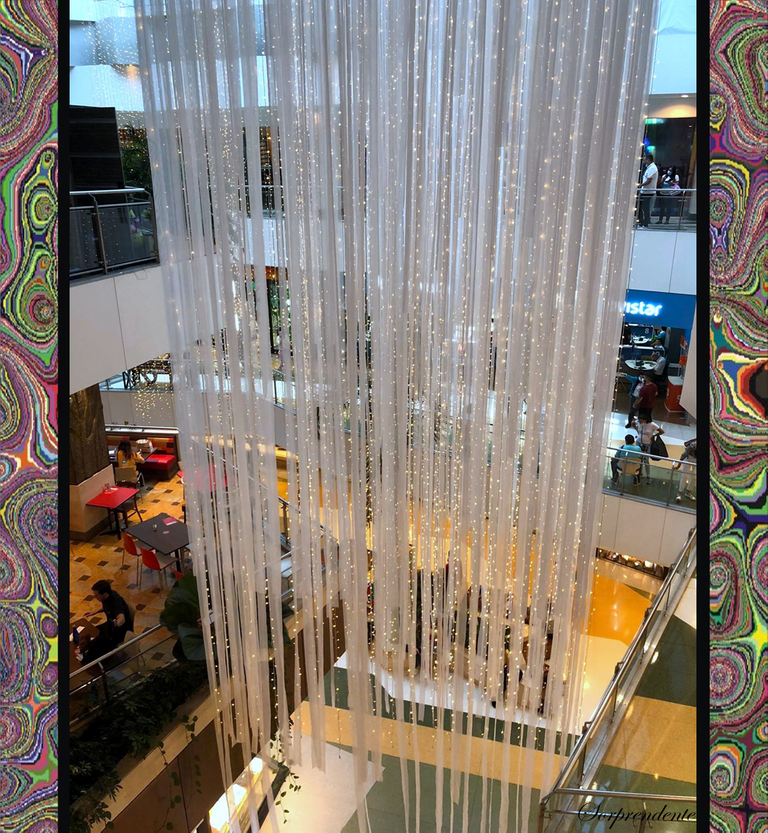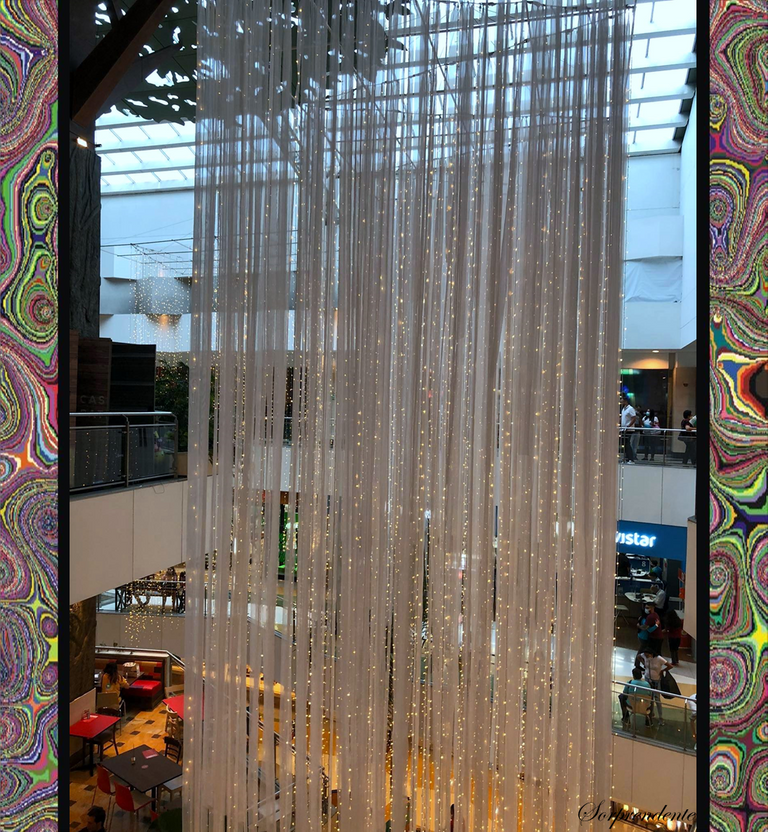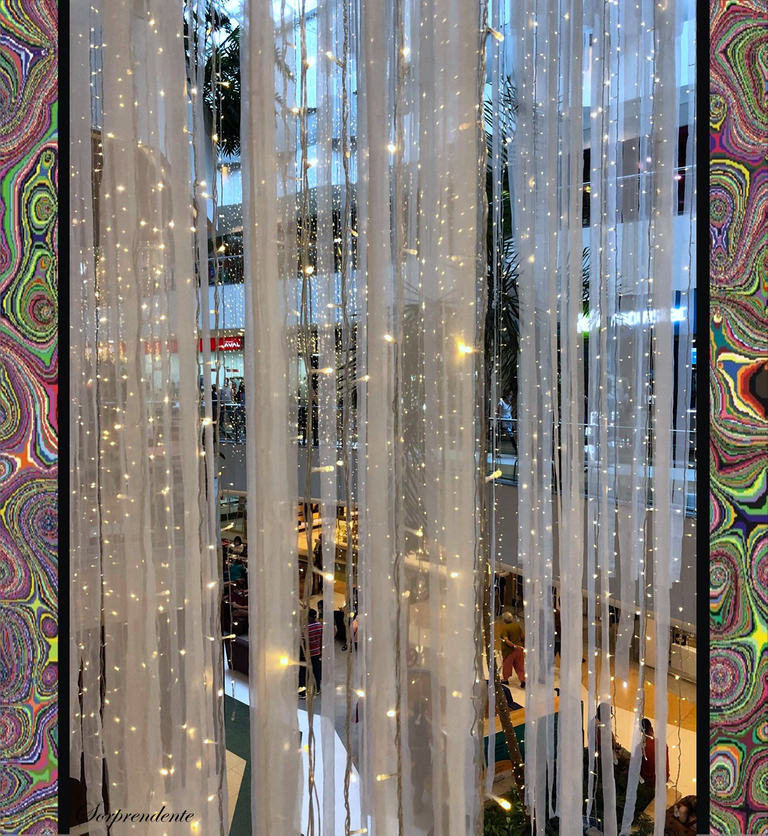 The ambiance continues to stand out these days although it is about to be dismantled until next season. No light is spared and there is no waste because we are talking about Los Molinos, a shopping center with a great social and ecological commitment.
---
La ambientación sigue destacándose en estos días aunque ya está por ser desmontada hasta la próxima temporada. No se escatima en luz y aquí no hay derroche porque estamos hablando de Los Molinos, un Centro Comercial con un gran compromiso social y ecológico.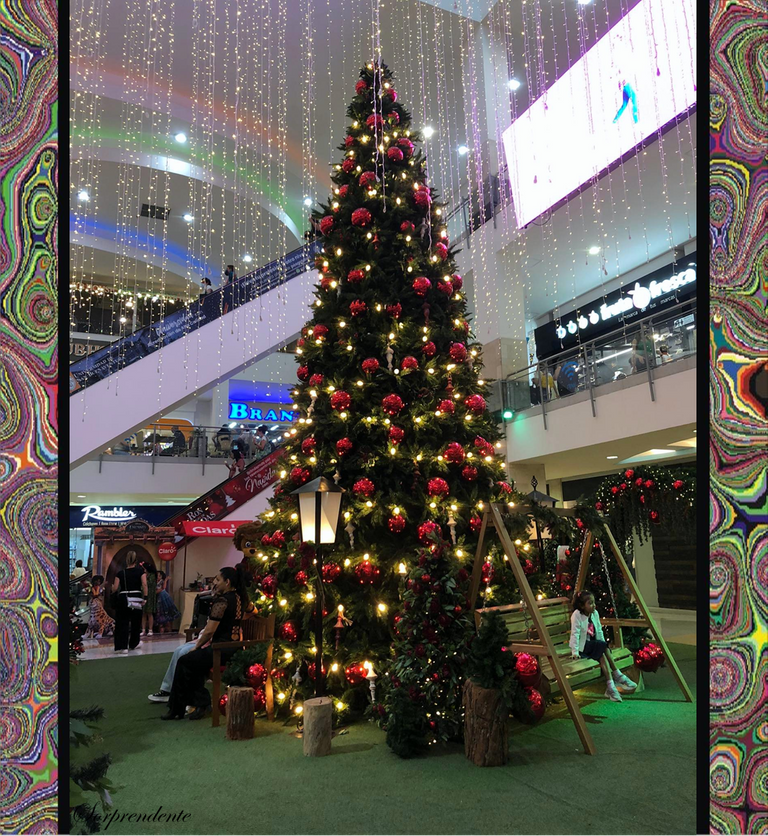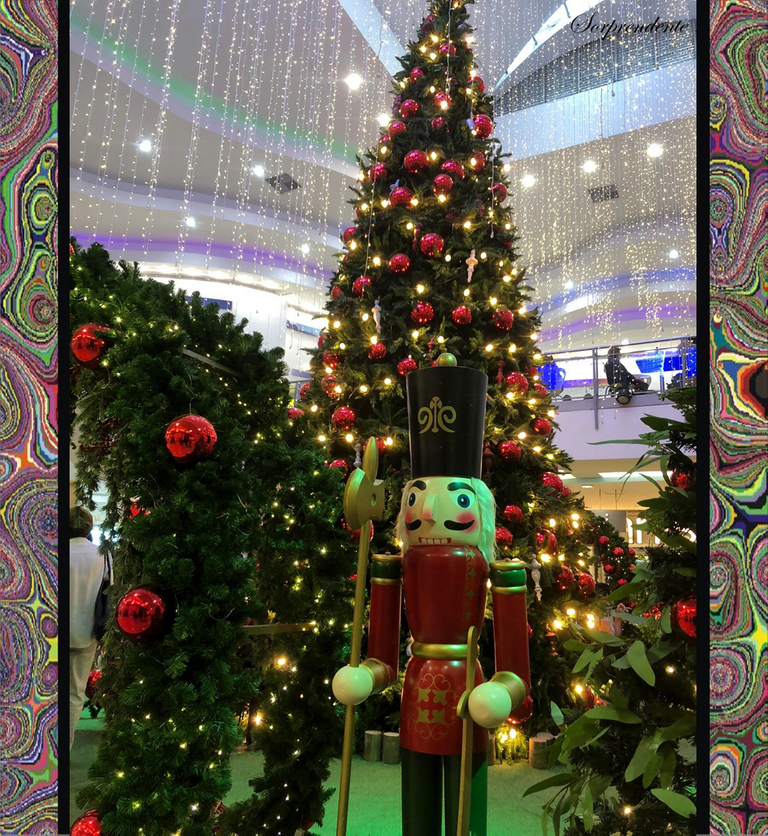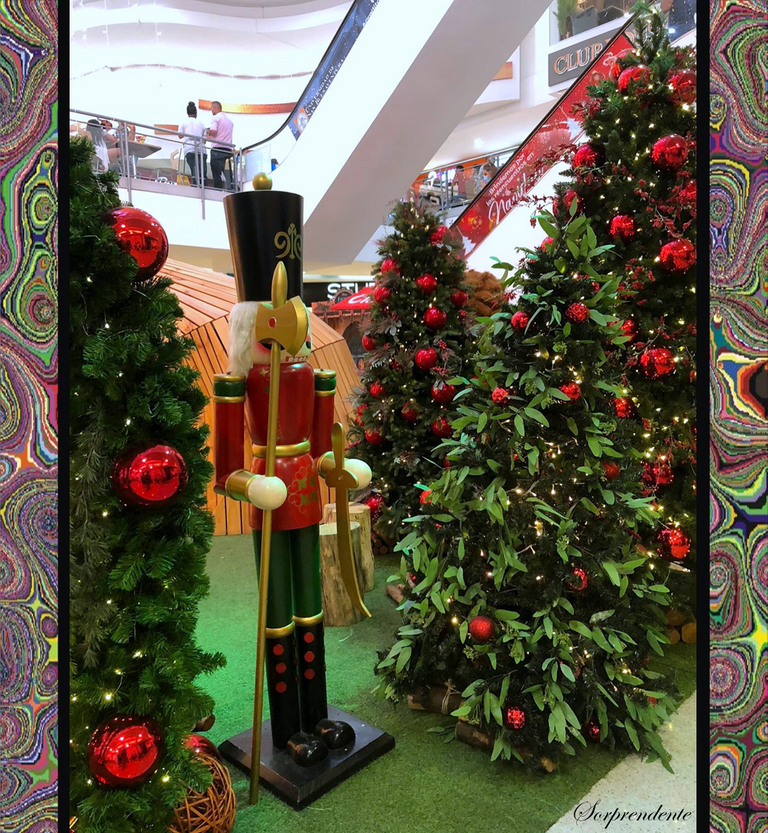 All the spaces were well used with originality and with an excellent distribution of the Christmas elements very well selected for the decoration. In the meantime look at these two big bears that were still welcoming at the entrance of the ice rink.
---
Todos los espacios fueron bien aprovechados con originalidad y con excelente distribución de los elementos navideños muy bien seleccionados para la decoración. Mientras tanto vean estos dos grandes osos que seguían dando la bienvenida en la entrada de la pista de hielo.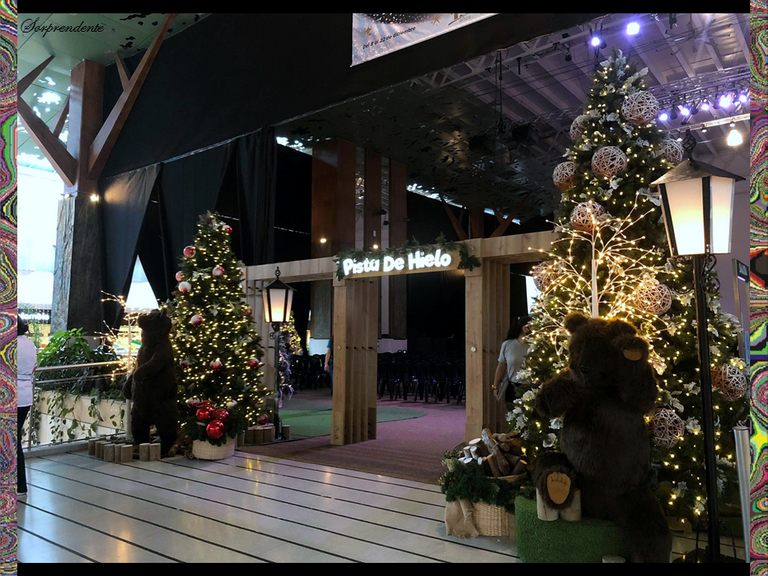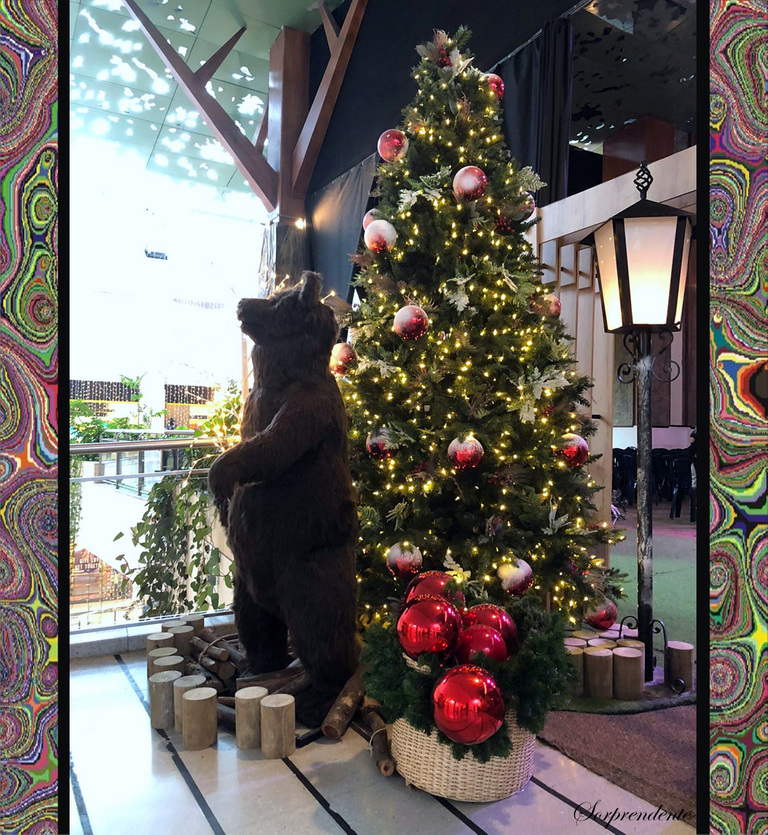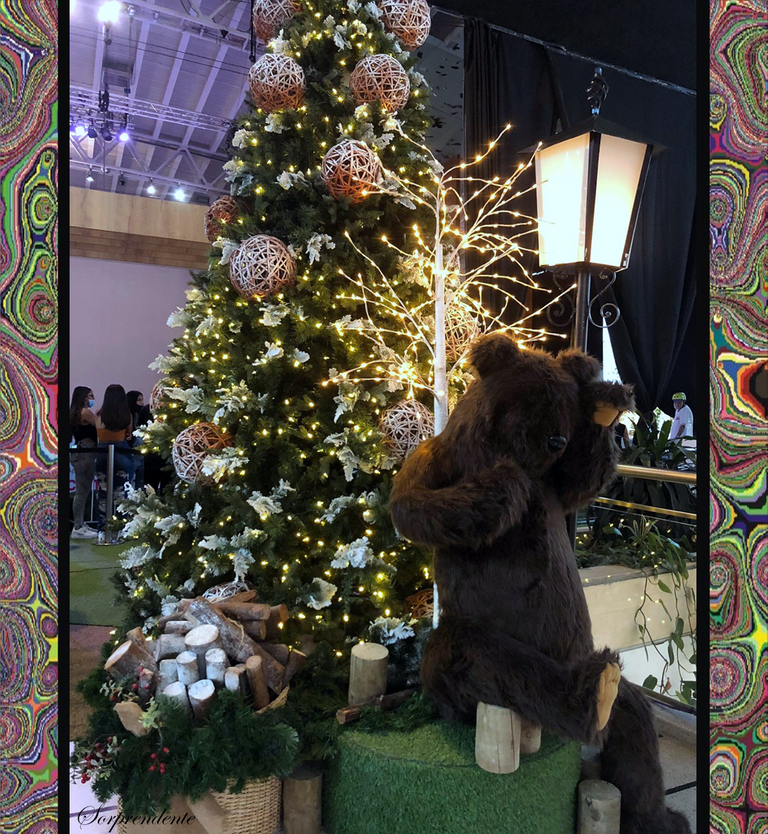 The C.C. Los Molinos has been very kind to all its visitors, the effort was worth a lot if we think about the renewable energy used.
---
El C.C. Los Molinos ha sido muy amable con todos sus visitantes, el esfuerzo valió mucho si pensamos en la energía renovable utilizada.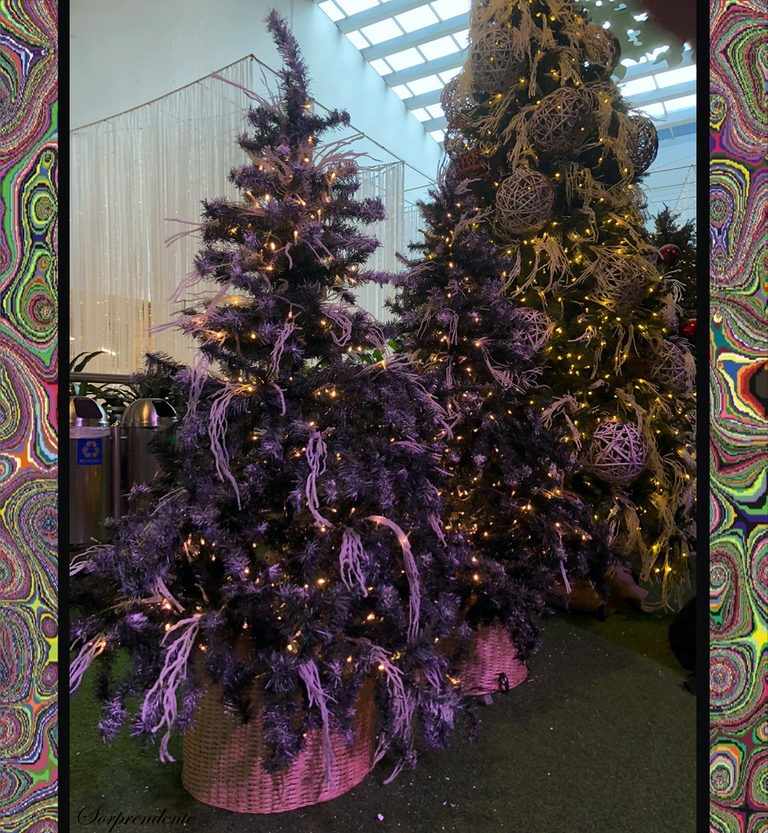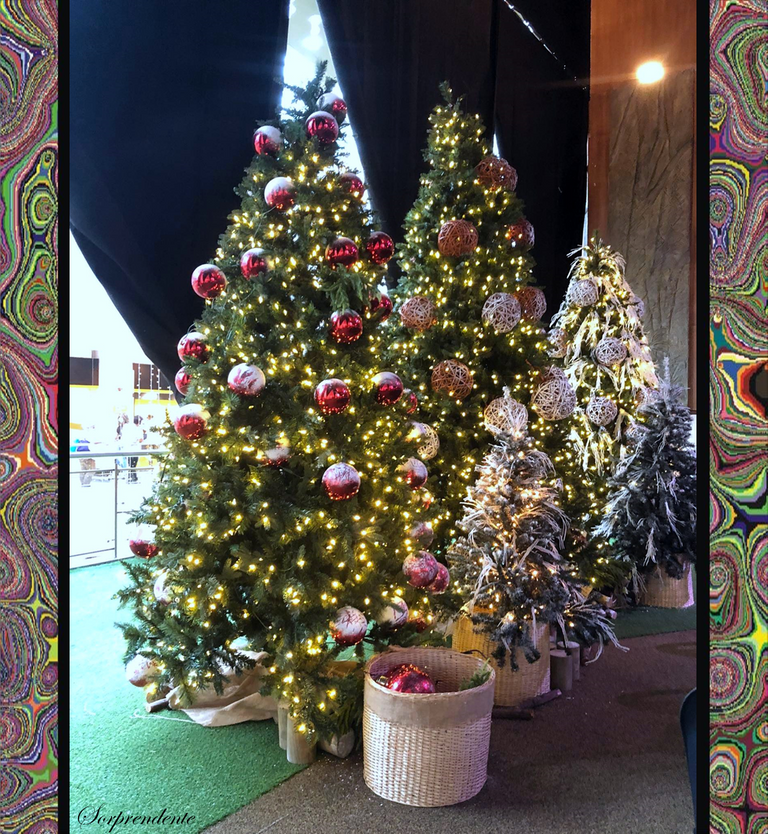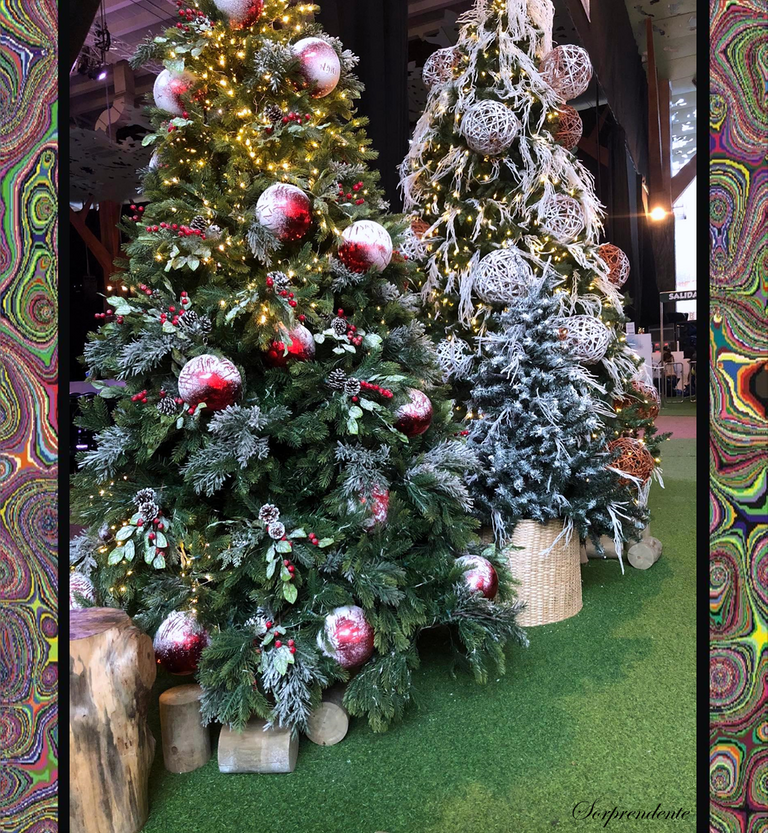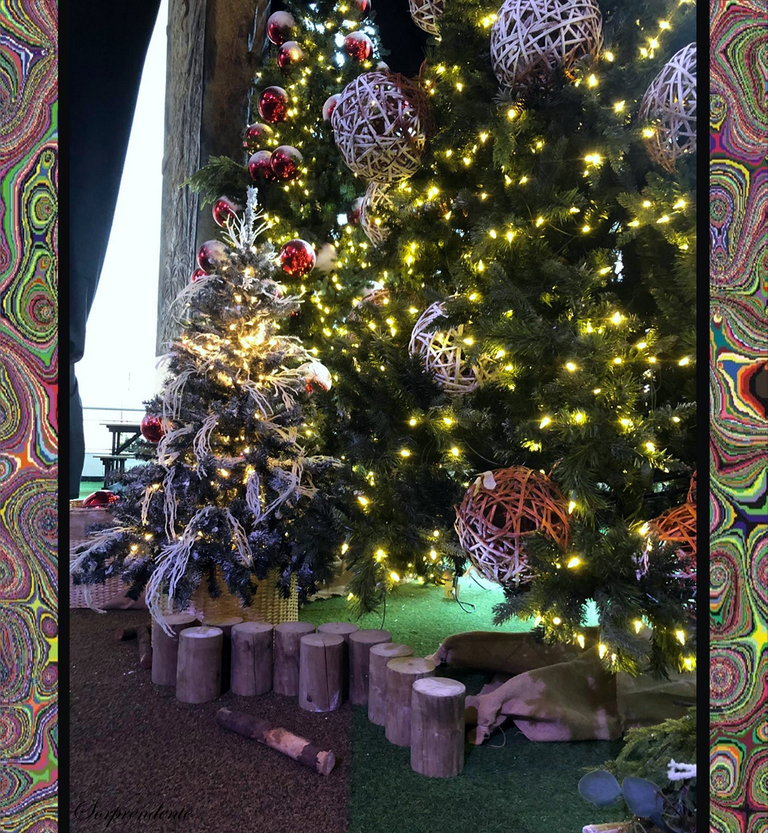 For those who continue to bet on a better world. Here I share images and information highlighted from the C.C. Los Molinos page about its planet-friendly policy.
Para quienes siguen apostando a un mundo mejor. Aquí les comparto imágenes e información destacada desde la página del C.C. Los Molinos sobre su política amigable para el planeta.
---
---
Every action counts so that together we can achieve a bluer planet.
In Los Molinos Shopping Center we seek to impact the quality of life of our neighbors and visitors with different actions and projects that contribute to build the city we all dream of, that's why with Molinos Azul we seek to contribute to our immediate environment in a friendly way
---
Cada acción cuenta para que juntos logremos tener un planeta más azul.
En el Centro Comercial Los Molinos buscamos impactar la calidad de vida de nuestros vecinos y visitantes con diferentes acciones y proyectos que aporten a construir la ciudad que todos nos soñamos, por eso con Molinos Azul buscamos contribuir a nuestro entorno inmediato de manera amigable.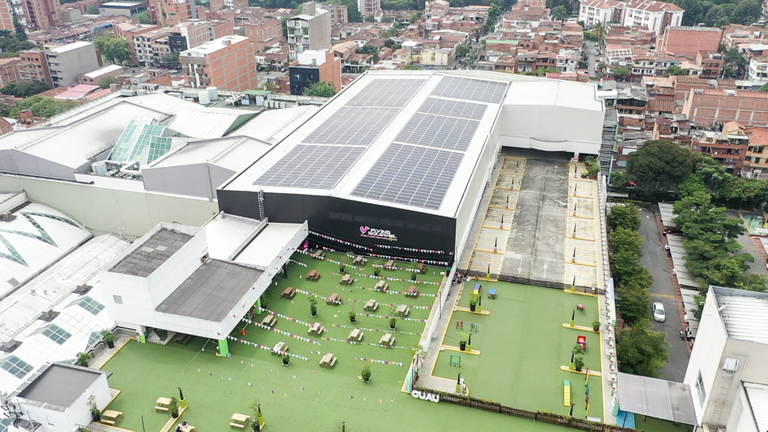 Solar Panels
With 1,456 solar panels, Los Molinos is the shopping center with the largest generation of photovoltaic energy in Medellín and the Aburrá Valley
Paneles Solares
Con 1.456 paneles solares, Los Molinos es el centro comercial con mayor generación de energía fotovoltaica de Medellín y El Valle de Aburrá.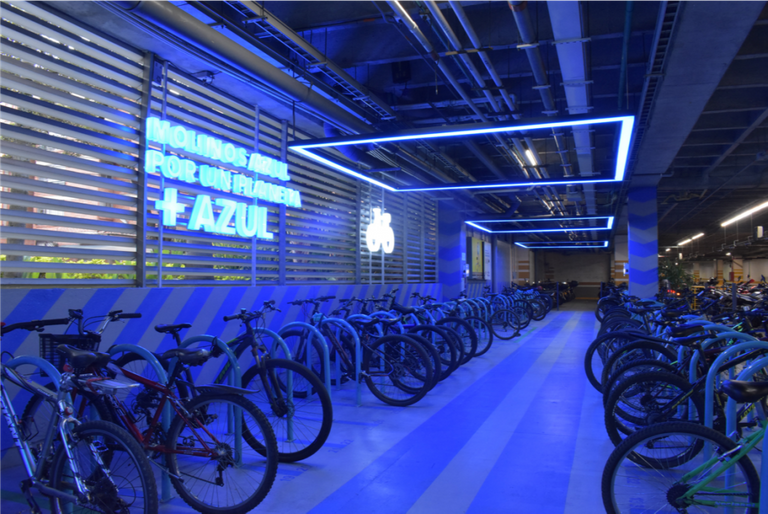 BiciParqueadero:
Los Molinos Shopping Center, seeking to encourage the use of more environmentally friendly means of transportation, renovated the bike parking
BiciParqueadero:
El Centro Comercial Los Molinos buscando incentivar el uso de medios de transporte más amigables con el medio ambiente renovó el biciparqueadero.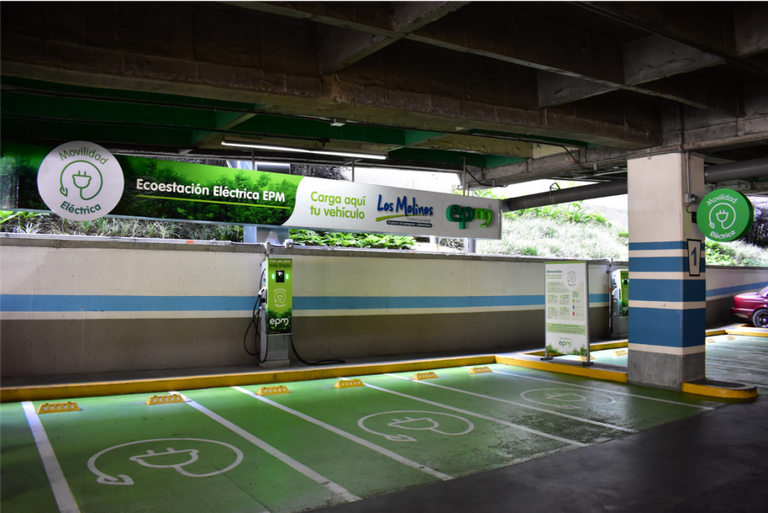 EPM electric vehicle chargers.
Today a customer spends a gallon of gasoline to travel 40 kms and it costs 8,500 pesos, with electric vehicles he will travel 130 kms with the same money
Cargadores para vehículos eléctricos de EPM
Hoy un cliente gasta un galón de gasolina para recorrer 40 kms y le cuesta 8.500 pesos, con los vehículos eléctricos va a recorrer 130 kms con el mismo dinero.
---
---
This is a good project for architects and engineers to follow. With this thought in my mind I left Los Molinos Shopping Center satisfied.
"Esto es un buen proyecto a seguir para arquitectos e ingenieros". Con este pensamiento en mi mente me fui satisfecho del Centro Comercial Los Molinos.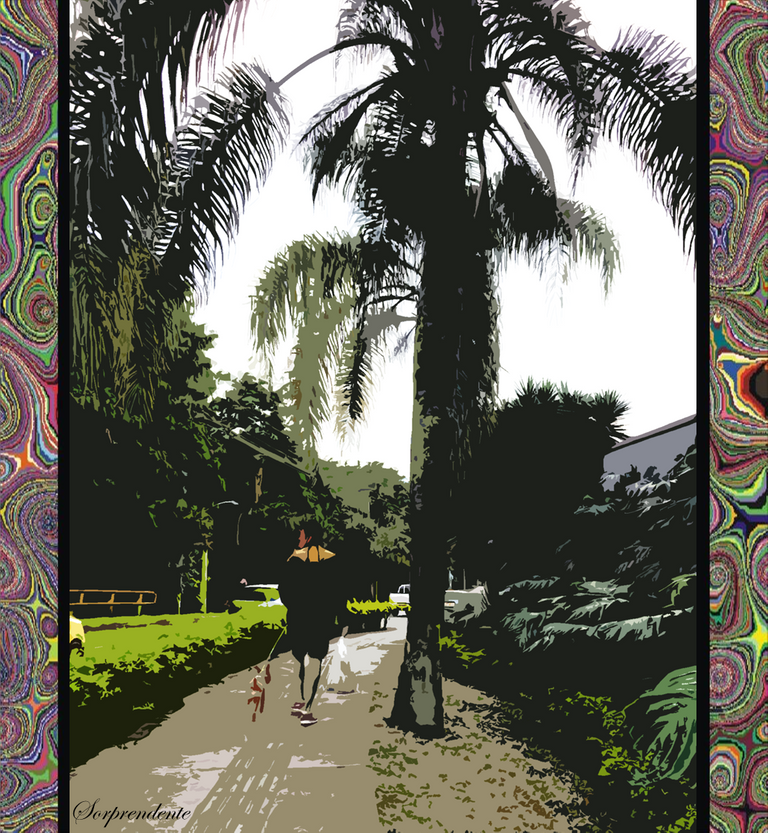 ---
---
Translated with www.DeepL.com
Gracias por la visita
Thanks for the visit
Bienvenidos a mi blog
Welcome to my blog
---
---
Contenido original / Autor @sorprendente
Fotos e imágenes de mi propiedad.
Si desea usar alguna como referencia
destaque mi nombre como fuente: @sorprendente
Original content / Author @sorprendente
Photos and images of my property.
If you want to use one as a reference,
please highlight my name as a source: @sorprendente
---
---
✔️Fuentes reflejadas en la publicación |Sources reflected in the publication
https://losmolinos.com.co/
https://losmolinos.com.co/molinos-azul/
---
Nos seguimos viendo y leyendo.
We keep watching and reading.

---
---