A fairy mirror and other magical things during my harbor walk
I am showing you this beautiful seaside city of Burgas, but so far I have not shown you the port.
How could I have made this oversight? 🤔 Unforgivable, right?
Well, I hope you'll forgive me. So far I have shown you enough things and places photographed during my walks. Today, however, the time has come for the port.
Yes, if you've been following my account until now, you might remember that I've already featured some buildings from it, static objects only, one for each post. Objects that I have examined in detail and in depth.
However, today's post will be, and should be, different. Showing things almost seen while in motion. Of course it's in motion, since I've been walking then, I've been in motion and I've only stopped to take some pictures now and then.
So, let's get started.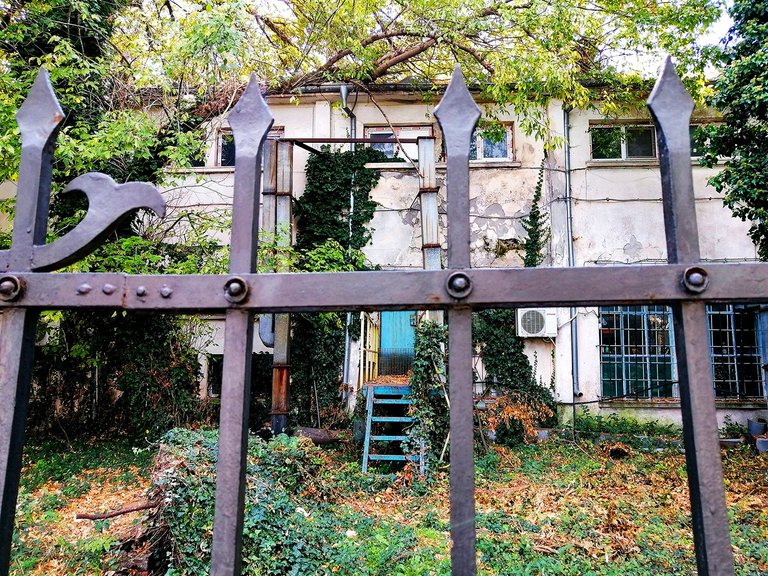 Again, I'll show you the photos in chronological order - in the order they were taken.
And if you ask me now why I photographed this building, the first thing I show you, I'm not sure I can answer you. 😃 It was a time when I was attracted to every abandoned building I came across on my way and photographed it, whether I had any access to it, whether I could take sufficient and representative pictures, whether I could say something about it and give some data and information.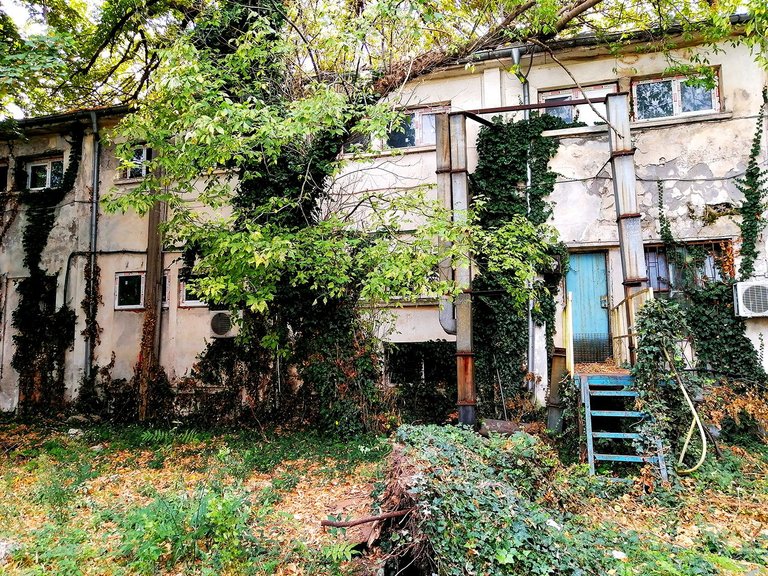 What I can say is that this building is part of the port infrastructure seen from behind. It may not be as abandoned as it seems at first glance and it may be just a small part of the magical world of coastal cities and their administration. 😊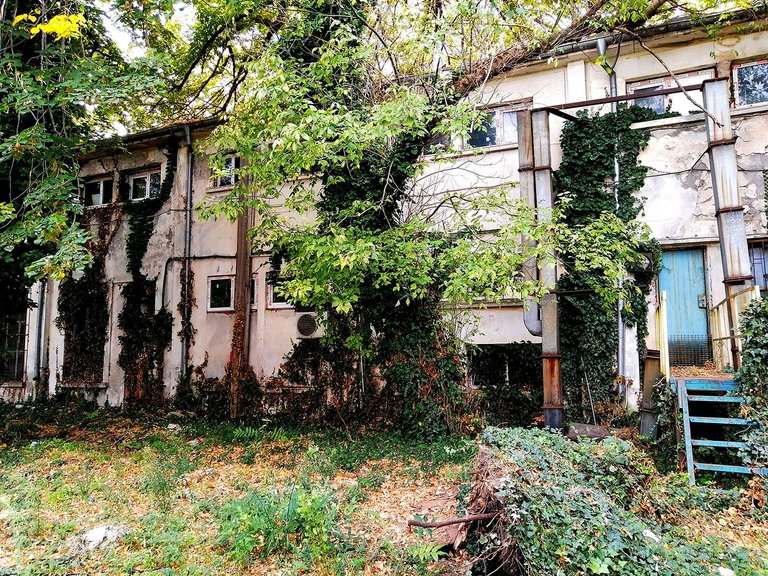 You don't quite believe me, do you?
Well, let's move on then.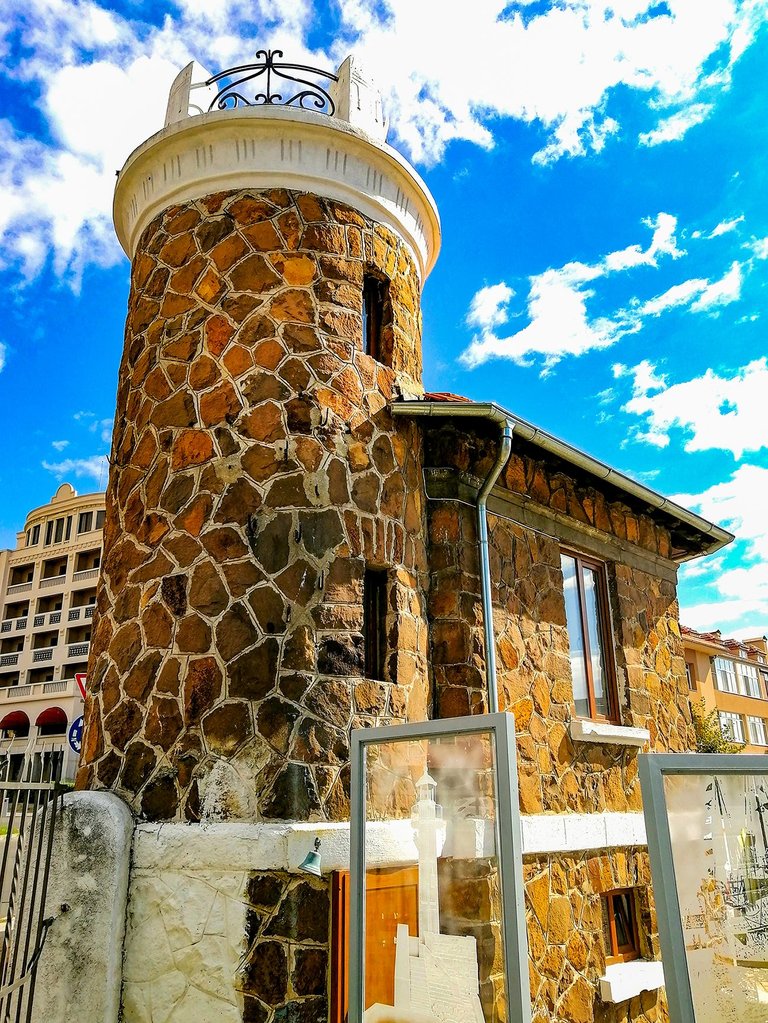 Are you starting to get an idea now? 😄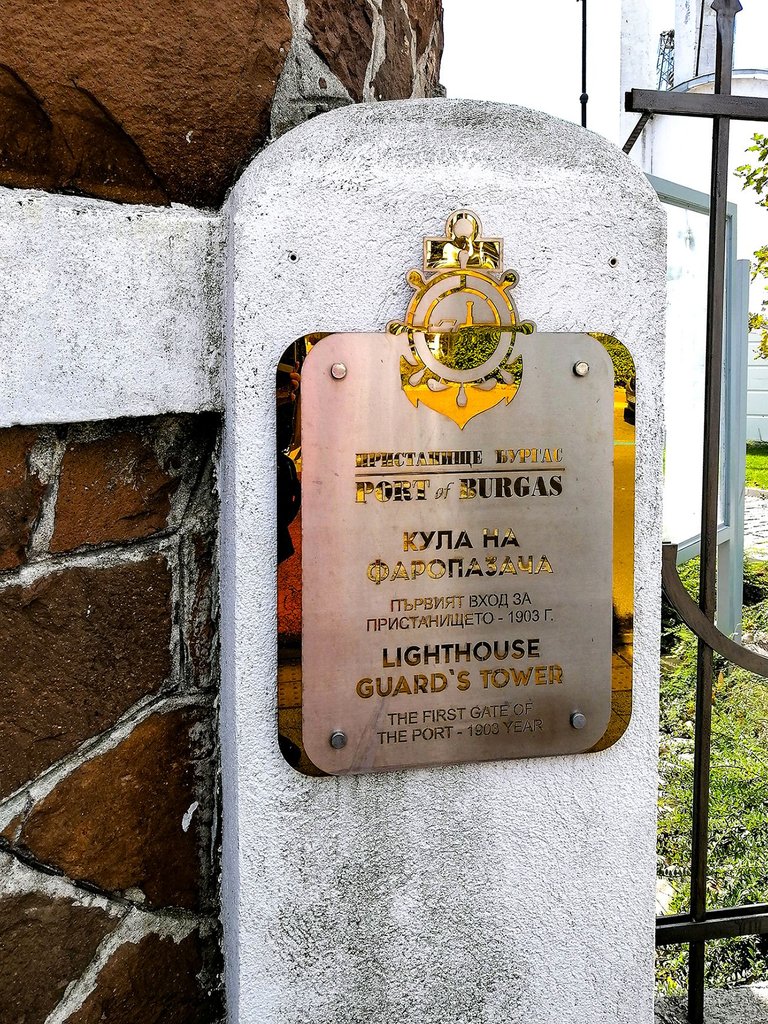 You can read for yourself what is written here and what this construction is - Lighthouse Guard Tower, first gate of the port from 1903.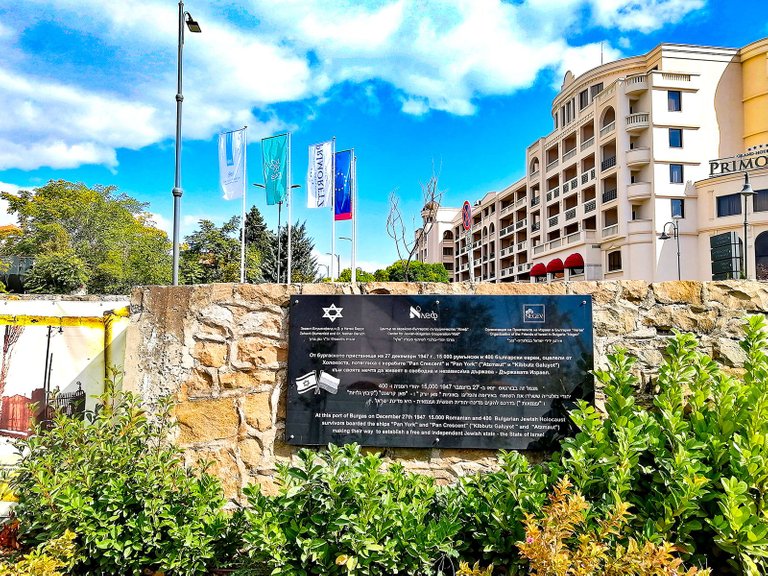 In the immediate vicinity is placed an element devoid of magic, but it cannot be missed - a plaque placed in honor of the departure of several thousand saved Jews to their country.
And after a few tens of meters we reach the water - the main goal and the main protagonist, the most magical part.
(You can see in the background the Sea port traffic control tower and the Marine station.)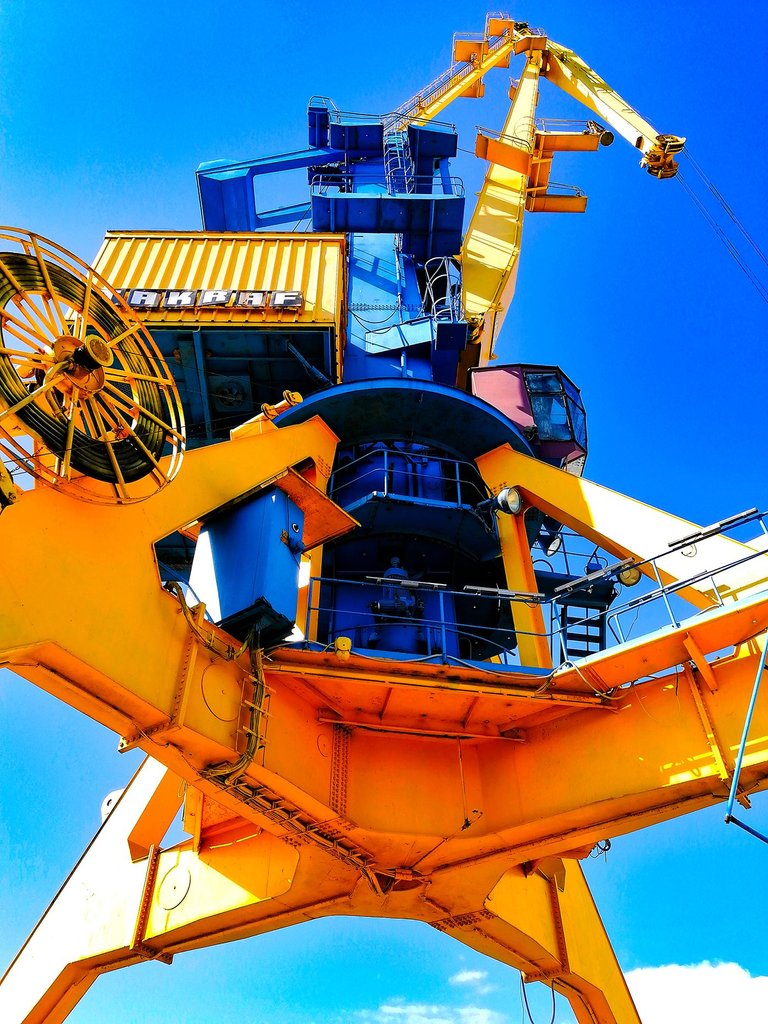 And here is something.
I know this is part of the port infrastructure as well.
I've been here several times and every time I see it - it's standing in the same place, it's not moved around.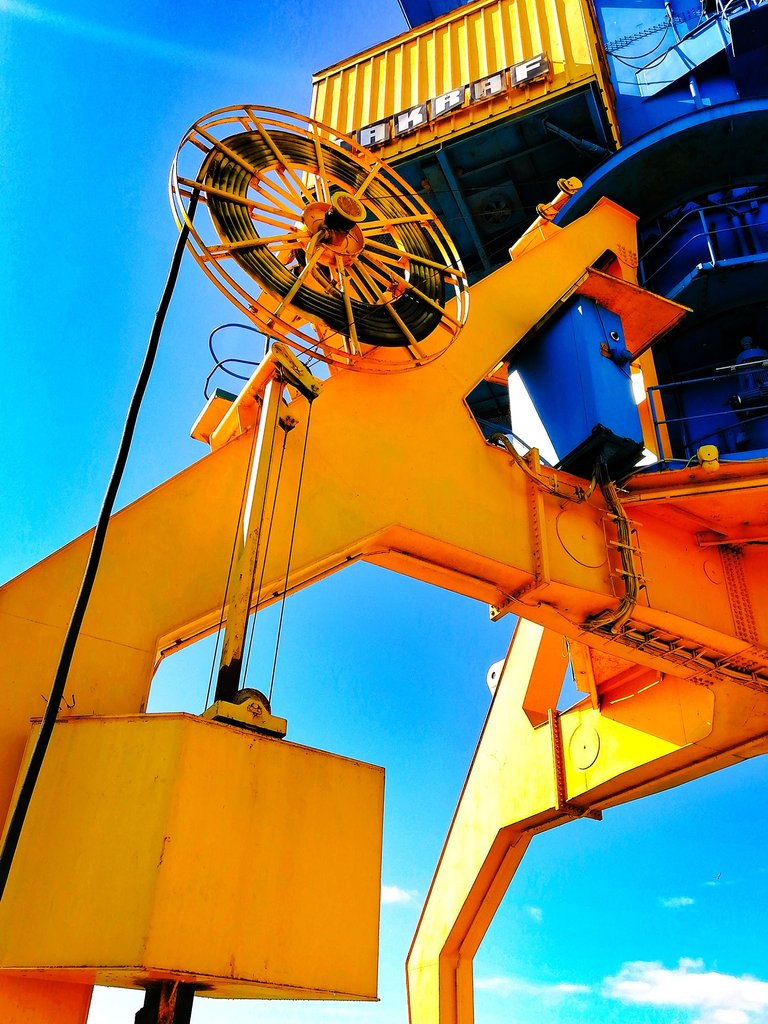 But every time I passed by it, under it, I felt strange. Because of this strange Alice in Wonderland effect.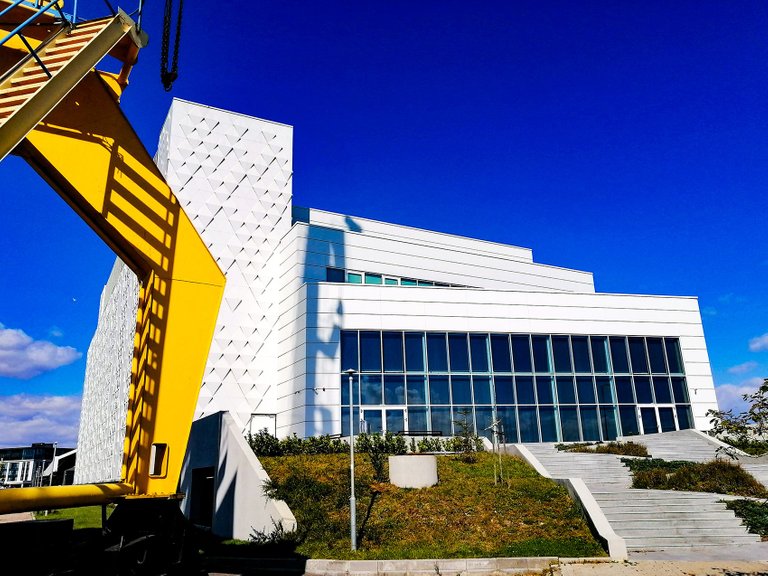 (You remember the beautiful white building of the International congress center, right?)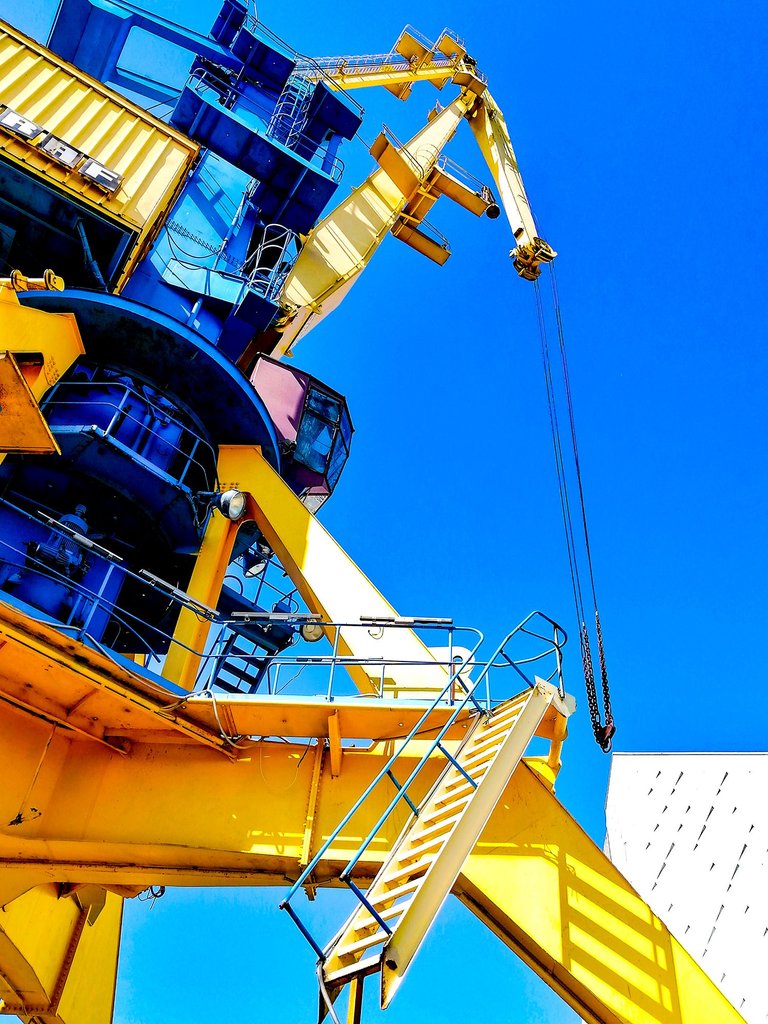 This mastodon looks huge. Bigger even than the huge congress center building.
See for yourself: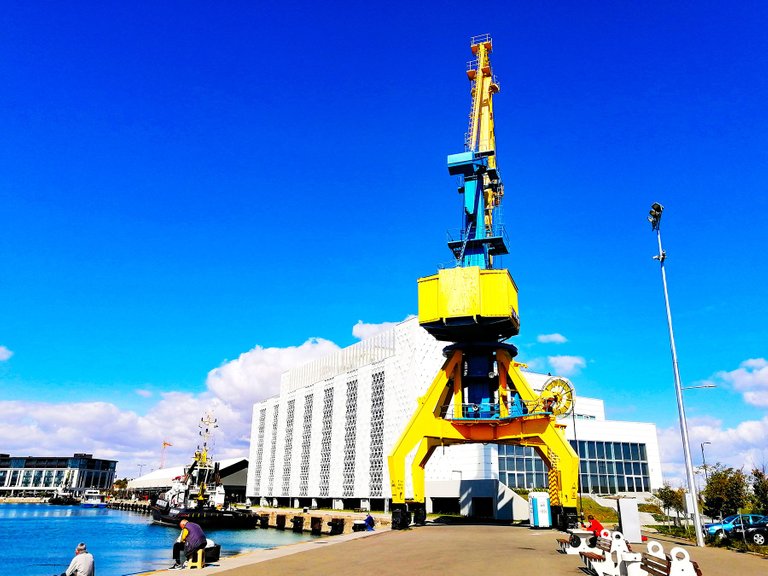 This causes the perceptions to become confused and the feeling of magic is intensified even more:
Look at the incommensurability between man (a tiny ant) ​​and this monster - the port gear: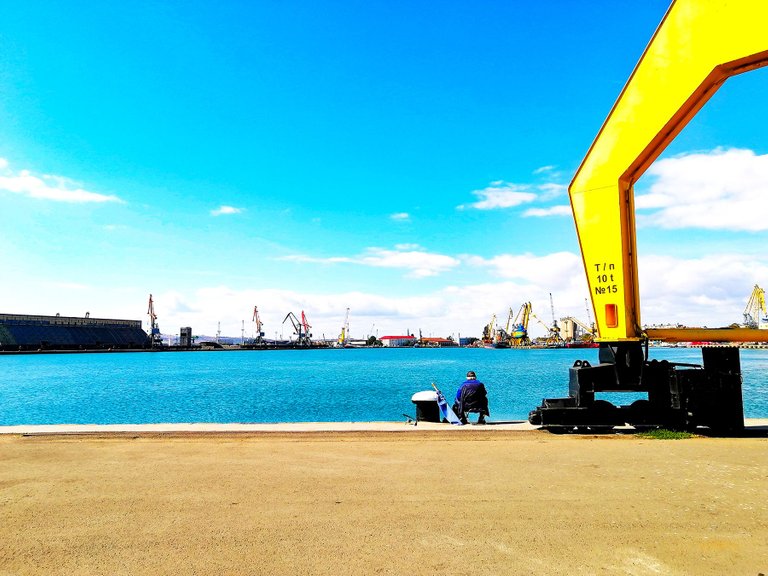 This monster, a giant, can just lift a leg and crush the little ant, can't it? 😱
I try to shake off this monstrous feeling and head towards the facade of the marine station.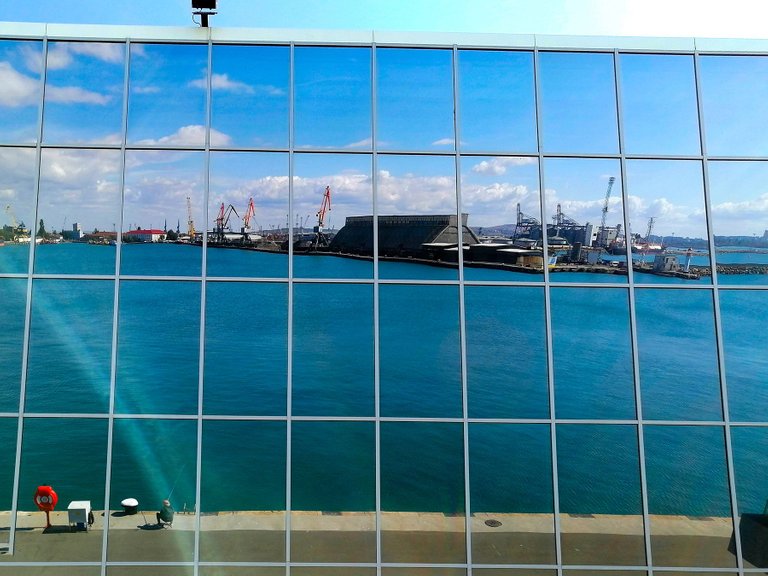 You remember it, right? That beautiful thing that reflects the water and the sky, in which water and sky merge into one...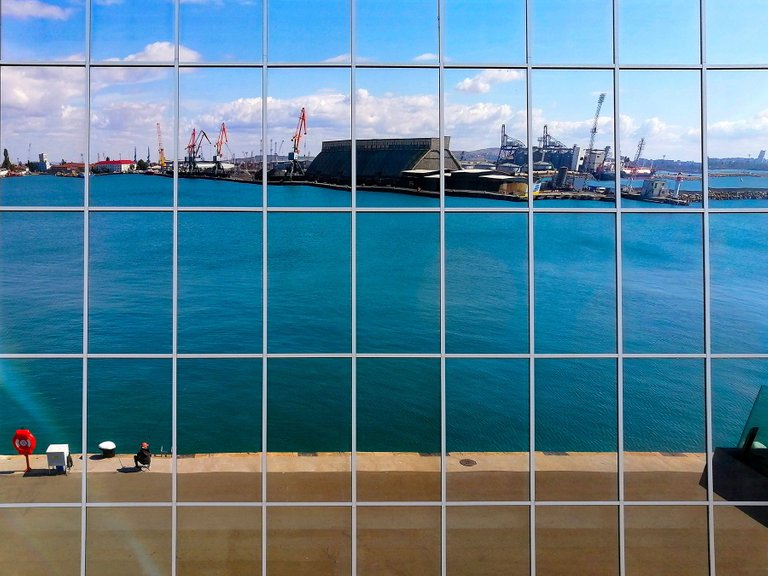 It is the magical fairy-tale mirror in which the sea is viewed, through which the sea ascends into the sky, through which it takes its place in the heavens. Where it belongs, figuratively.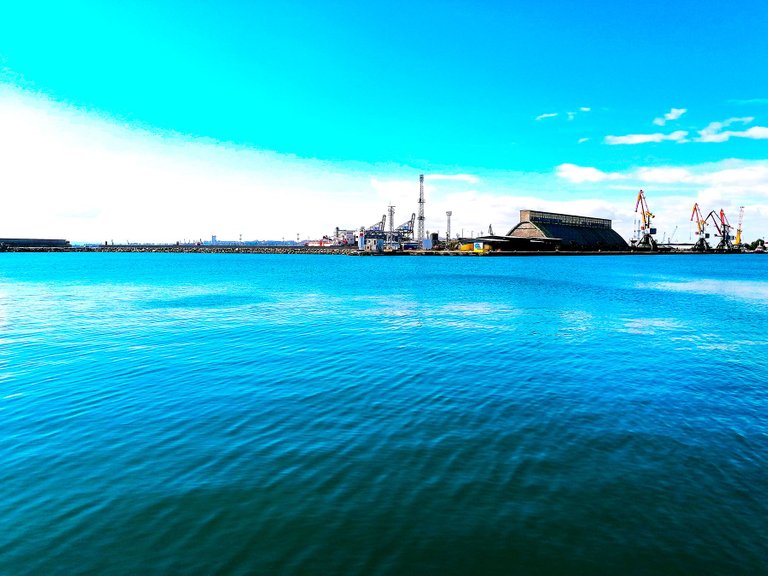 And this is the "real" view, not reflected in a mirror, if we can even talk about something "real" here. Can we? 🤔
I can't say for sure. Especially after that last thing I show you 🤭
Drawing of the planets in the solar system on asphalt.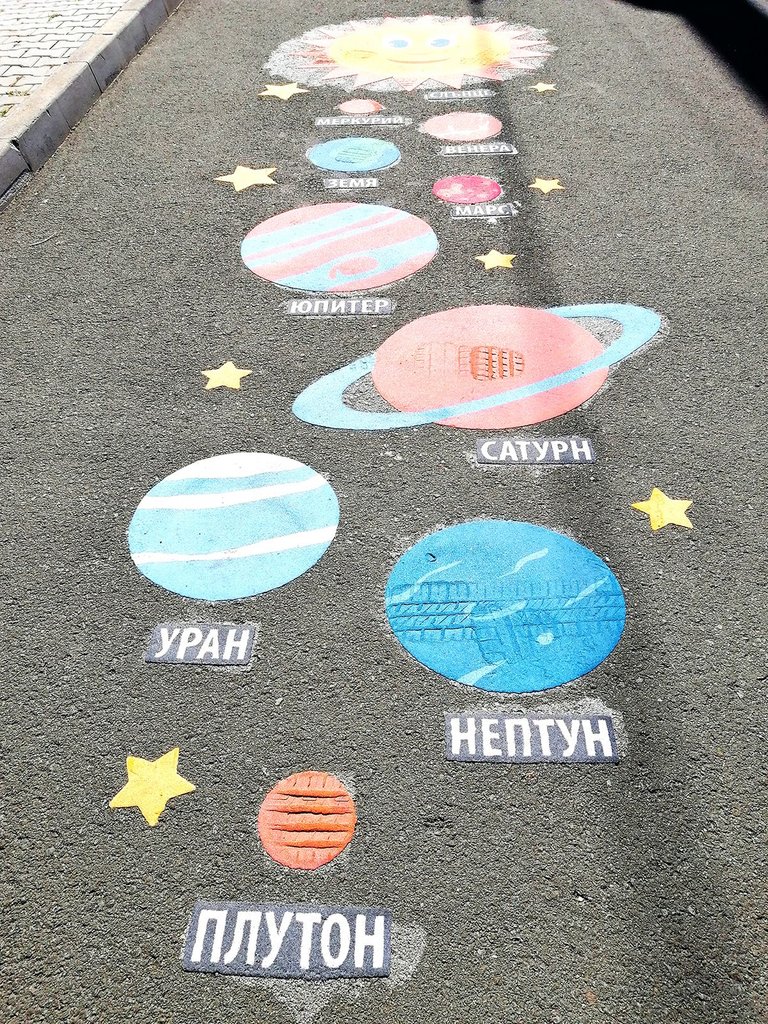 So, Space brought to Earth.
OMG someone stepped on Pluto, Neptune and Saturn! 😱 Someone has even set foot on Earth (but that's not such earth-shattering news, is it?)
---
So, fairy towers, a fairy mirror, giants, the sea brought to sky and space brought to earth... what else could an ordinary harbor offer to its casual visitors?
Maybe we'll find out later, because that's all for today, guys. See you next week!
---
Copyright: @soulsdetour
---
| | |
| --- | --- |
| | Soul's Detour is a project started by me years ago when I had a blog about historical and not so popular tourist destinations in Eastern Belgium, West Germany and Luxembourg. Nowadays, this blog no longer exists, but I'm still here - passionate about architecture, art and mysteries and eager to share my discoveries and point of view with you. |
---
---