Architectural extincion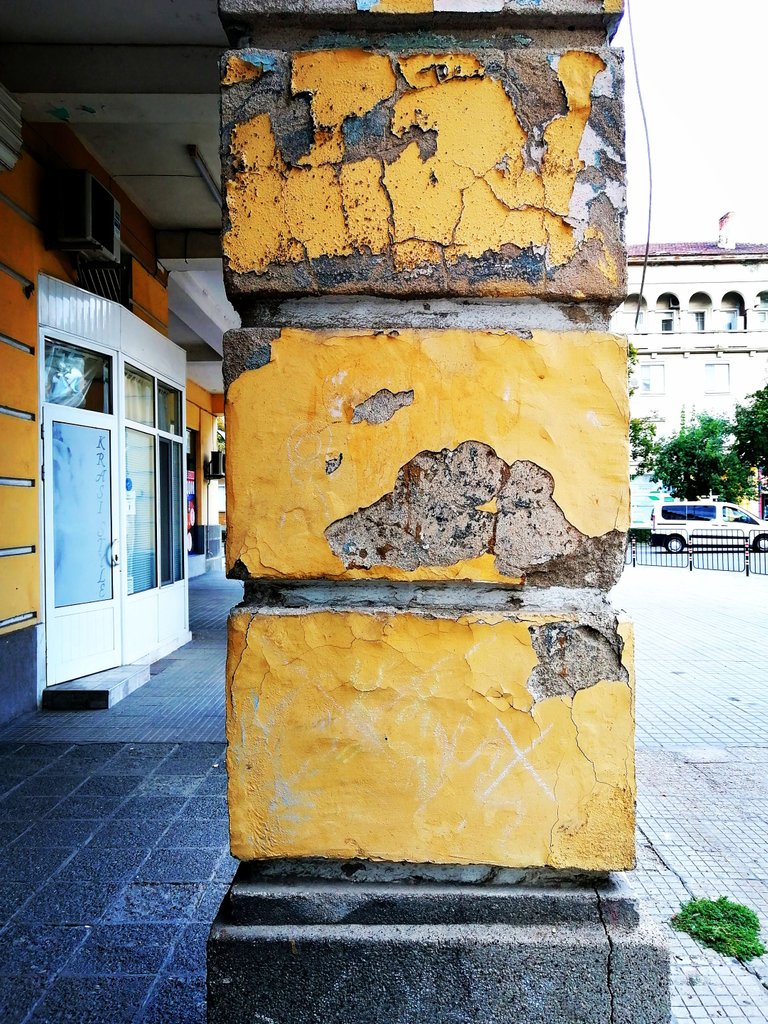 The columns!
That was the next thing I wanted to photograph here, in the place where I found the arched tunnel. To examine them closely, to investigate them.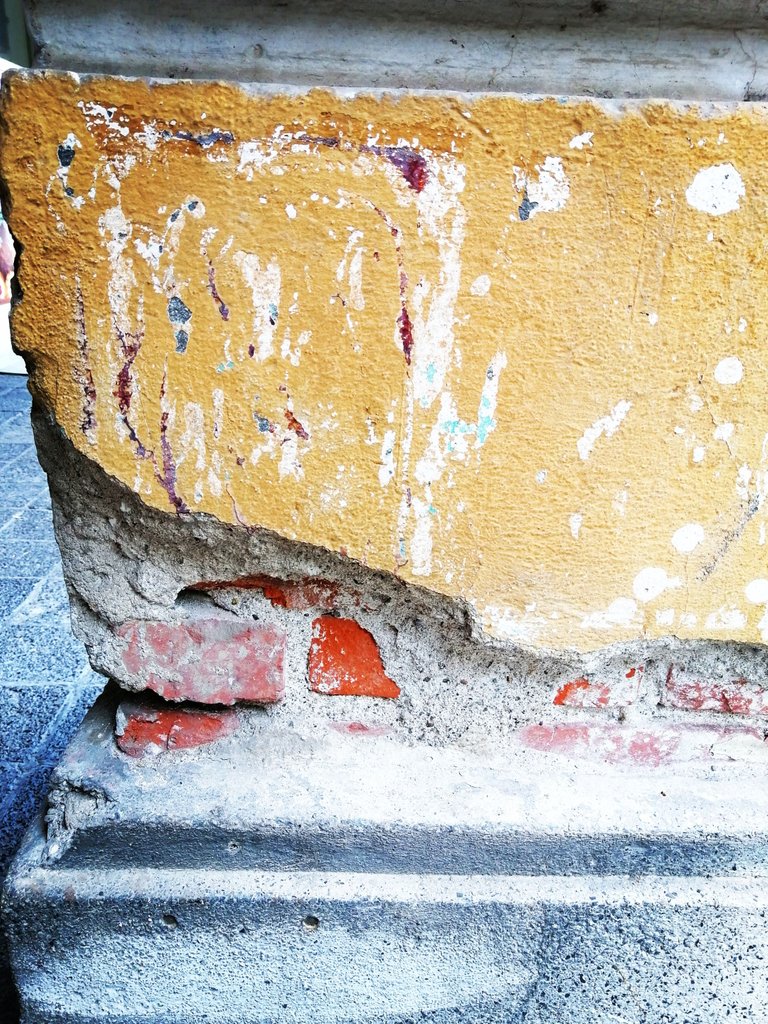 From their destroyed parts, you can understand how they were built, you can unravel the miracle of their construction and their durability.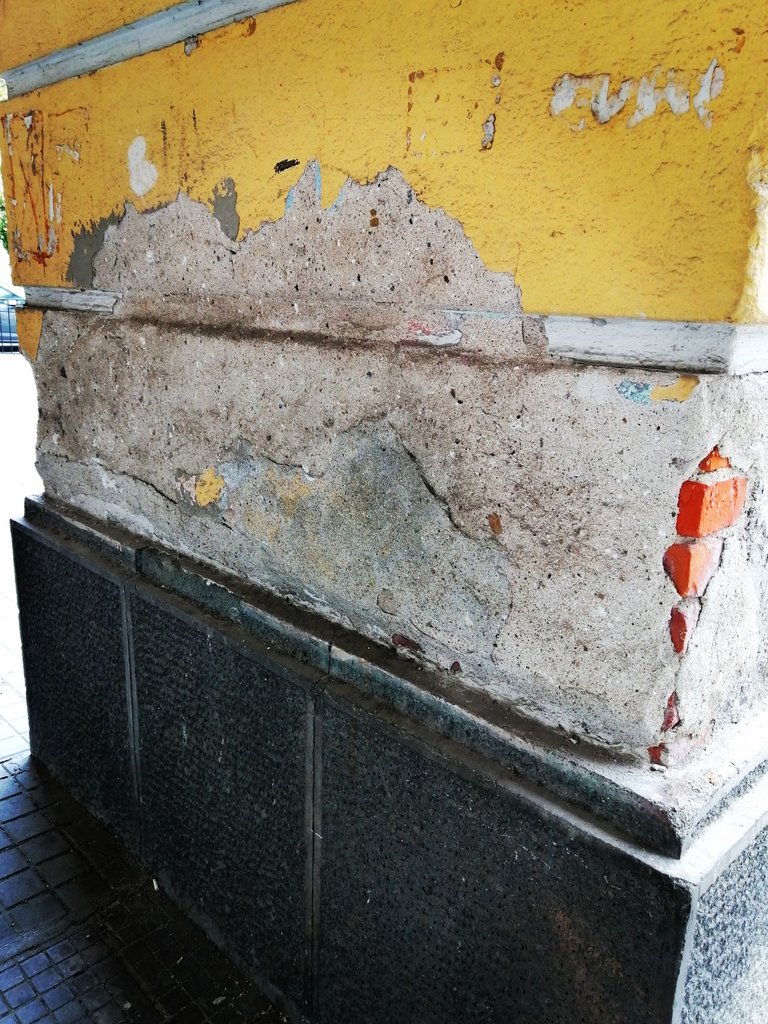 (I bet they've never been renovated and maintained since they were built over 70 years ago.)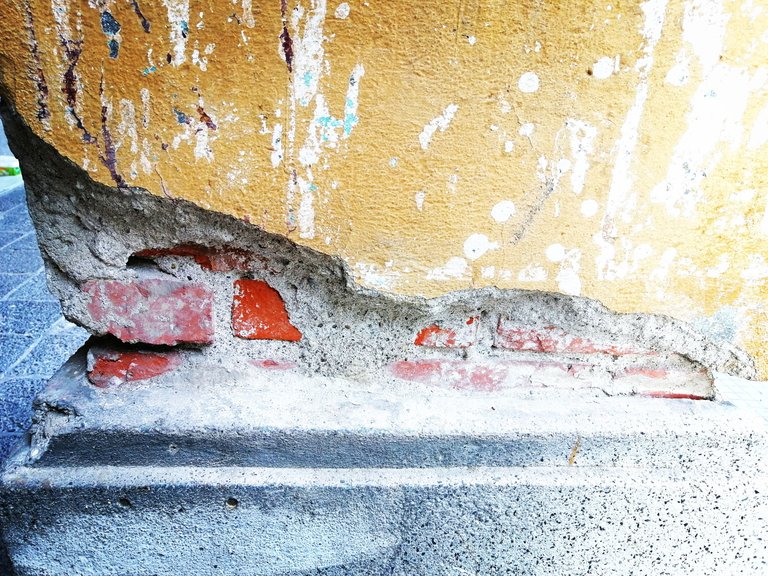 And as I have said before, there is hardly a contemporary mason who can repair this magnificence.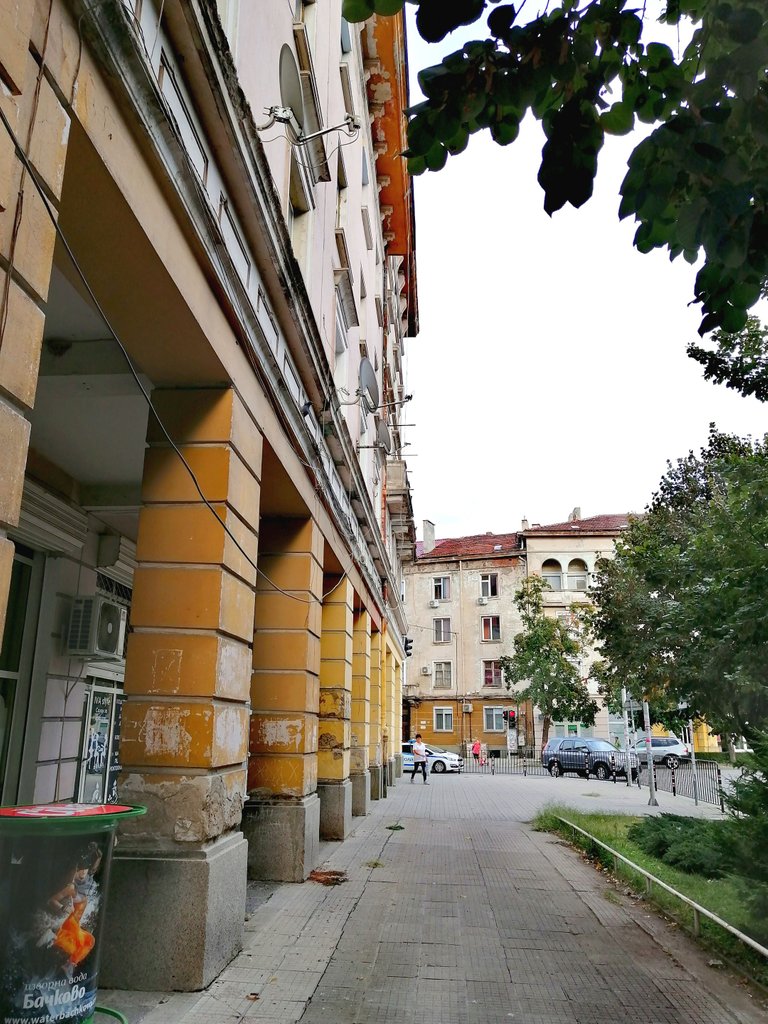 On the other hand, I am amazed at one more thing - how the same building can look so different from the front and from the back.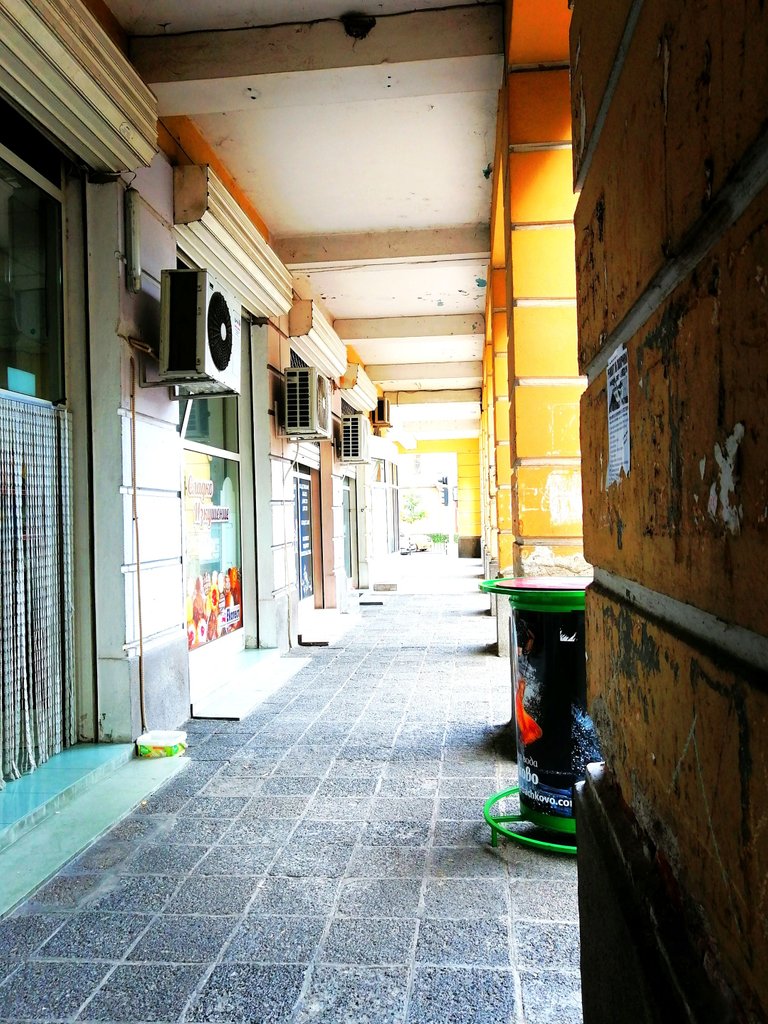 You remember the back, which is reached by going through the tunnel - that greenish tint of the old paint.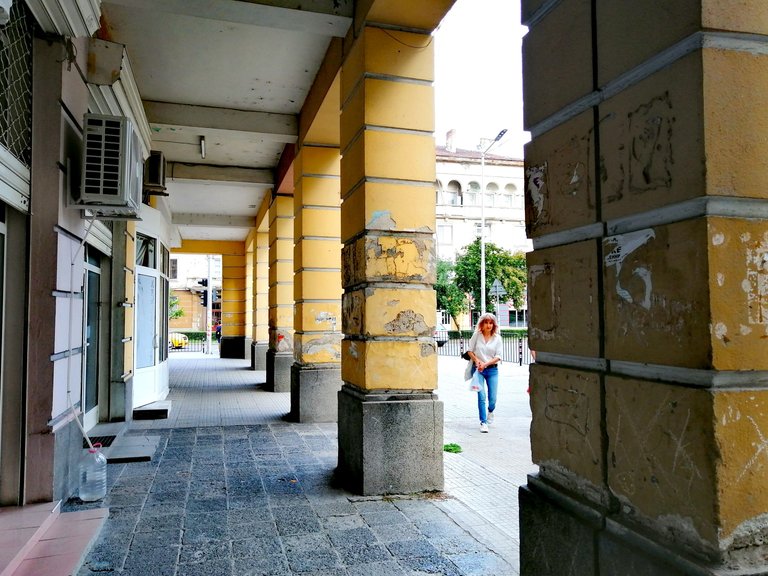 There are no columns there. And this here is the front - the one facing the main street.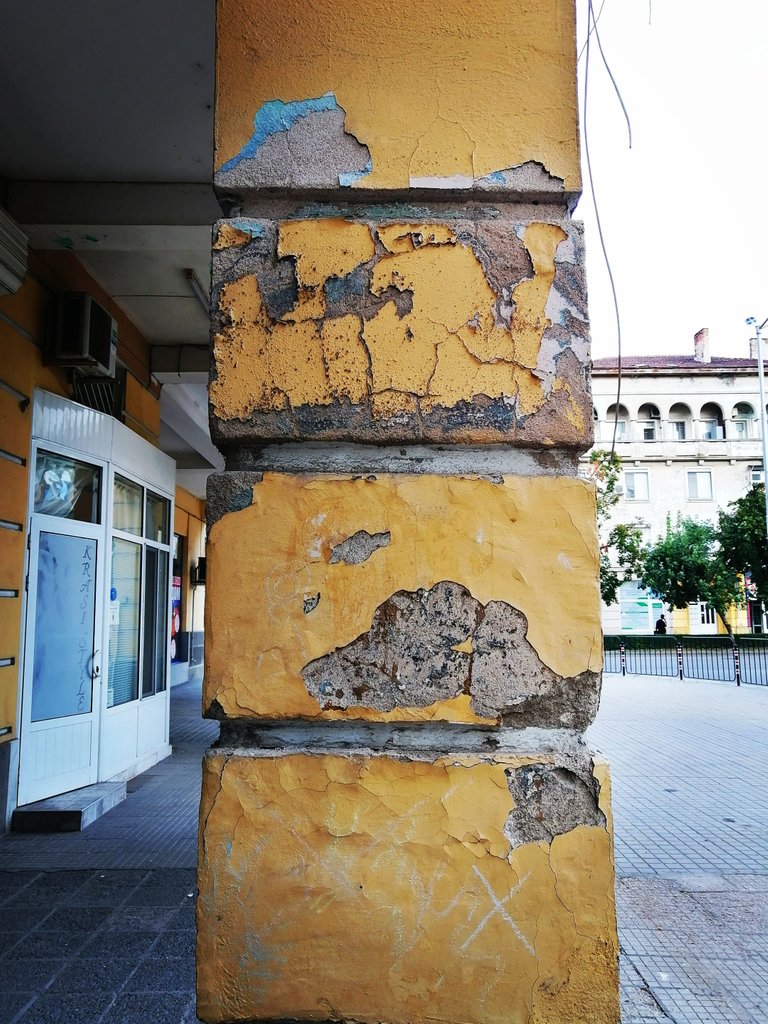 The rectangular columns of this colonnade (a typical part of Stalinist architecture) look to me personally like mastodons, like some of the last, disappearing representatives of a disappearing architecture.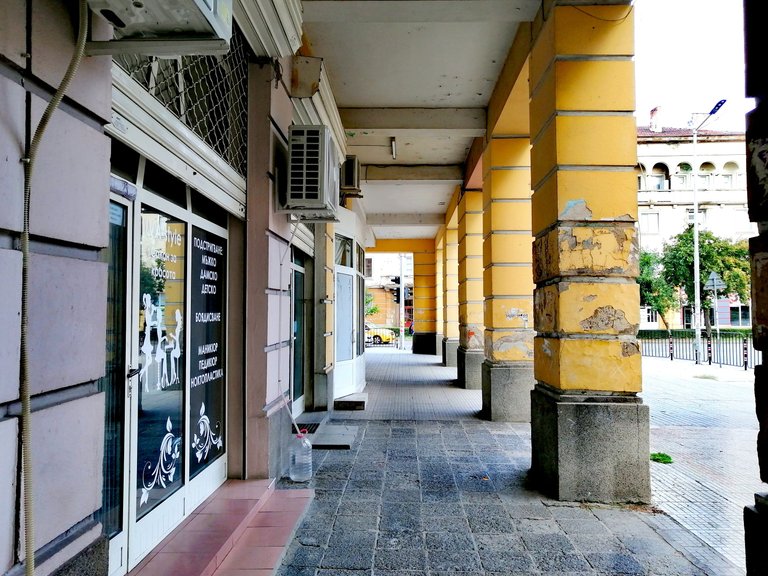 Do you think anyone will ever build in such a way - in such style and of such quality, applying such skill? I doubt this will ever happen again in time.
Therefore, it was important for me to examine these places and objects in detail, to photograph them - today they are here, but tomorrow they will not be there. No one intends to restore them, nor to save them from destruction and disappearance.
---
Copyright: @soulsdetour
---
| | |
| --- | --- |
| | Soul's Detour is a project started by me years ago when I had a blog about historical and not so popular tourist destinations in Eastern Belgium, West Germany and Luxembourg. Nowadays, this blog no longer exists, but I'm still here - passionate about architecture, art and mysteries and eager to share my discoveries and point of view with you. |
---
---