As if in Heaven
Do we pay attention to the buildings we pass by? Every day on the way to work, to school, or when we are traveling and running in a hurry through the streets of some unfamiliar settlement to get from one tourist attraction to another.
Do we look at the buildings we pass, the residential buildings, and not only, do we give them the necessary attention and time? Or we just take them for granted. For an uninteresting filling in urban architecture. Nothing more.
Well, I have to admit that it is difficult to travel with me. It's hard to walk anywhere. Because for me these buildings are not just architectural filling. And I'm always like that: "Oh, look at this construction over there! OMG! Such a design! Look at this beautiful old keystone. At the corbels. And the bay window. And this sculpture on top of the tower! Let's cross the street to look it in detail. Then let's go back to the previous sidewalk, because I saw another house there... Now let's get on this side street. But then we will return to the main one... Let's cross... Let's go back again...", etc. etc. 😄 You can imagine.
But in this place, which I will show you in this post, I happened to be alone. And I was happy about that fact, because I didn't have to bother anyone with my passion for architecture.
I was left here alone with it. It was just me and the buildings. (And the astonished passers-by on the streets, who were again wondering what I was shooting, why I was shooting it, and what there was to shoot here at all.)😁
And I can tell you that I felt as if I was in Heaven. Because this experience was my association with Paradise then.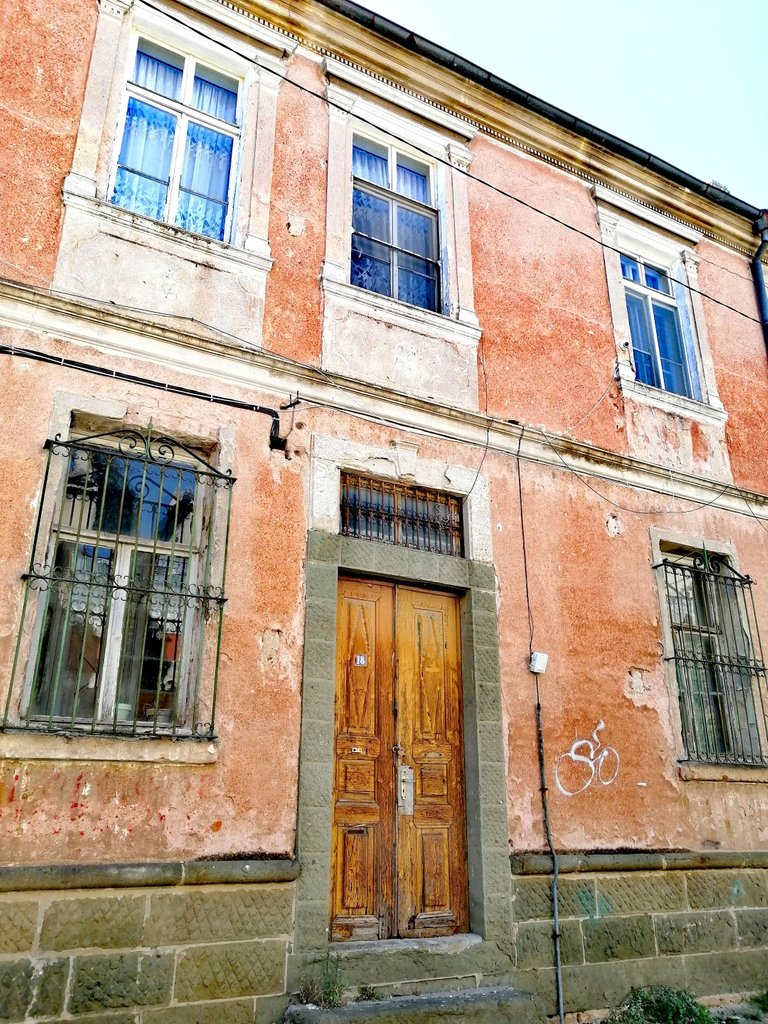 So, now we will walk along some streets of my favorite Bulgarian coastal city of Burgas. And you will see with me the buildings of its old houses in the order in which I saw them too.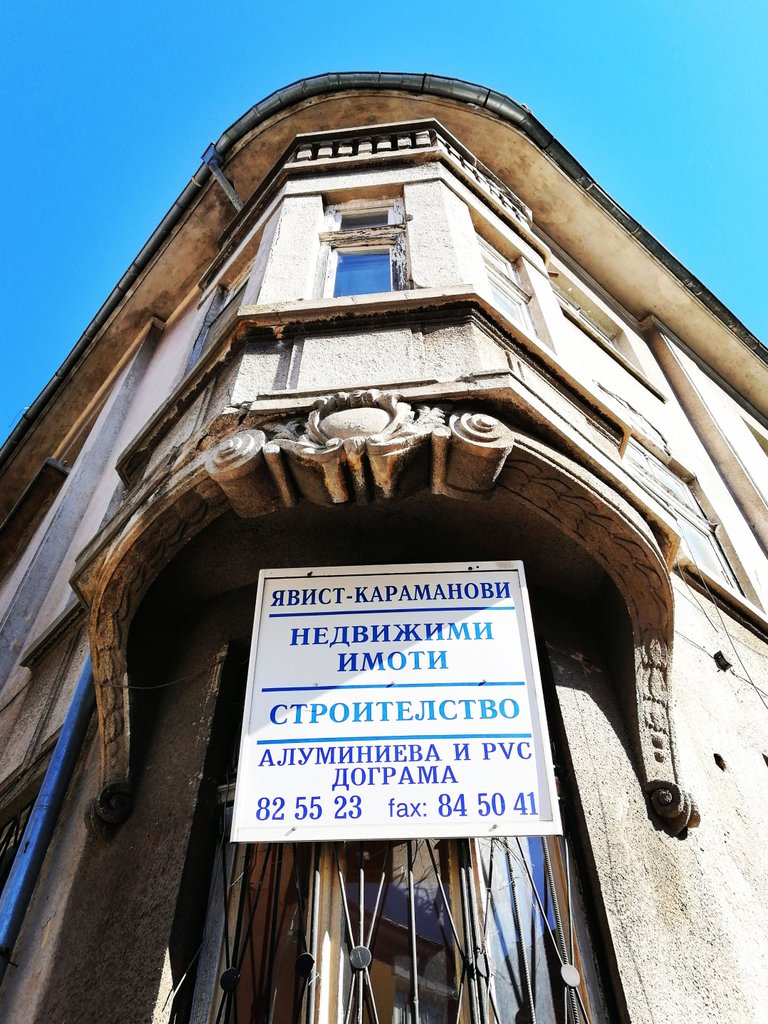 Most of them were abandoned, some were separated from the street by restrictive tapes and warnings of a dangerous and crumbling building with falling objects.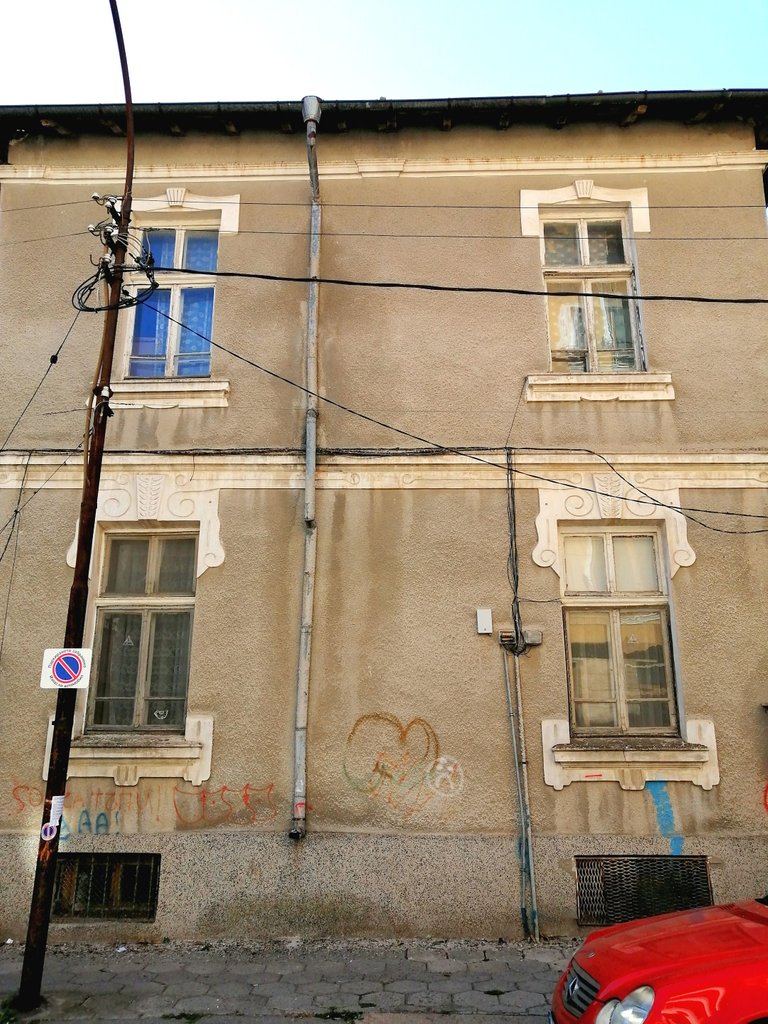 ---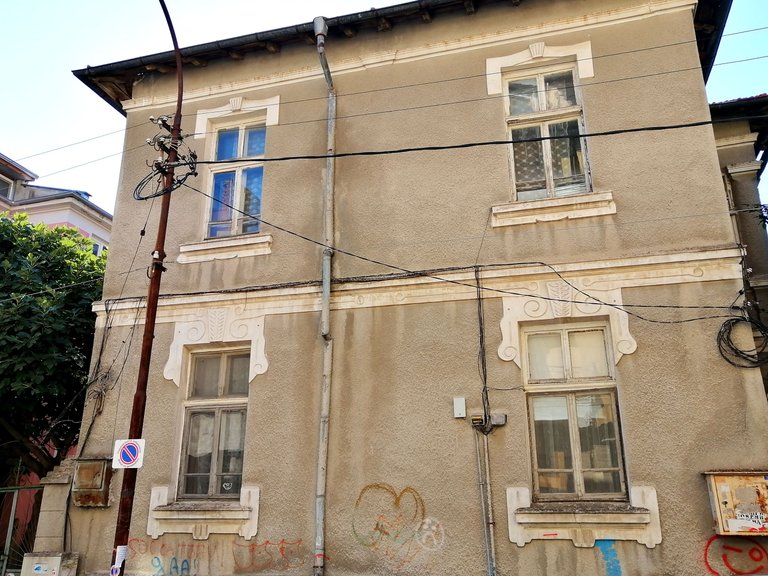 But they all had beautiful designs, typical of the past.
And at the same time this is a very clear past - a gap between two destructive epochs.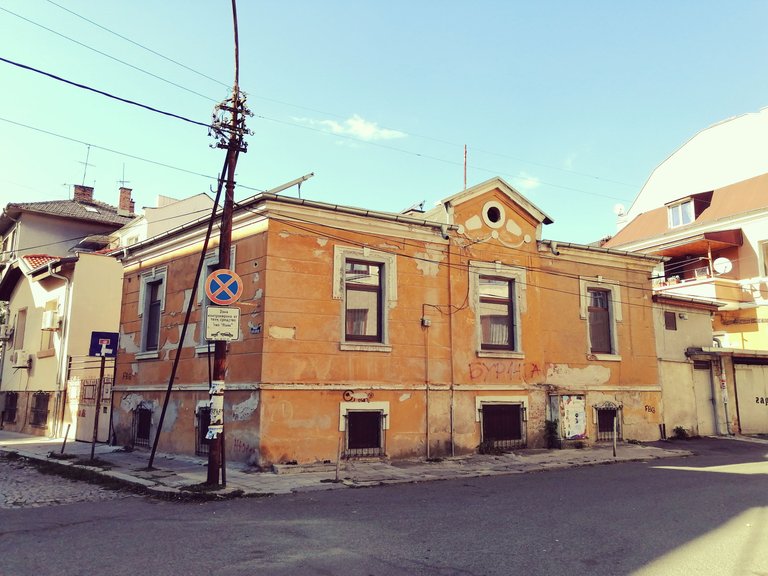 I have told you before that the most beautiful architecture in Bulgaria was built between the end of the 19th century and the beginning of the 20th.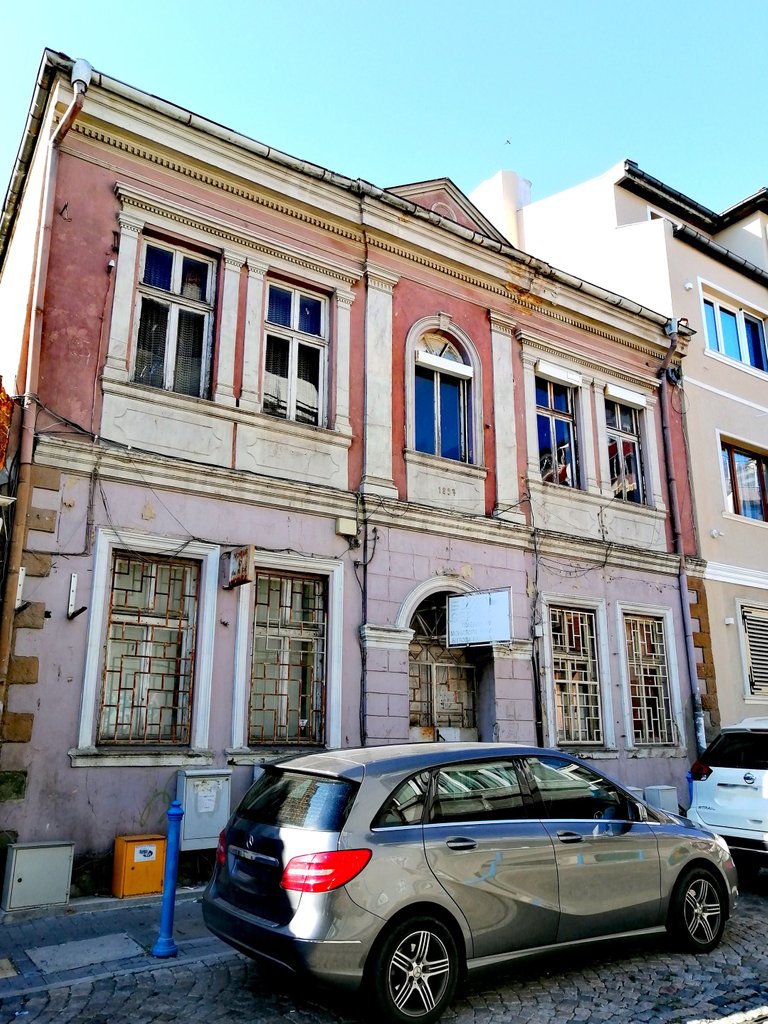 (You see the construction year on the facade - 1897. And this is one of the many proofs of the correctness of my theory.)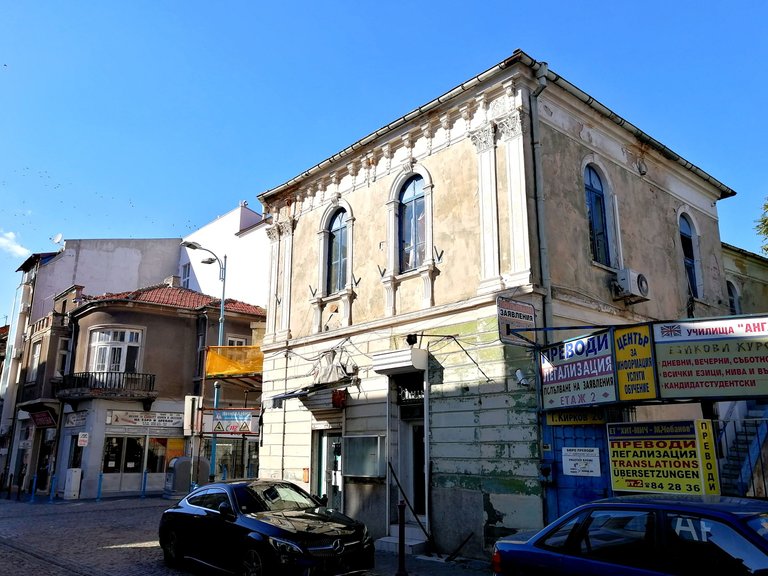 For me, this was the greatest flourishing of architecture and especially residential.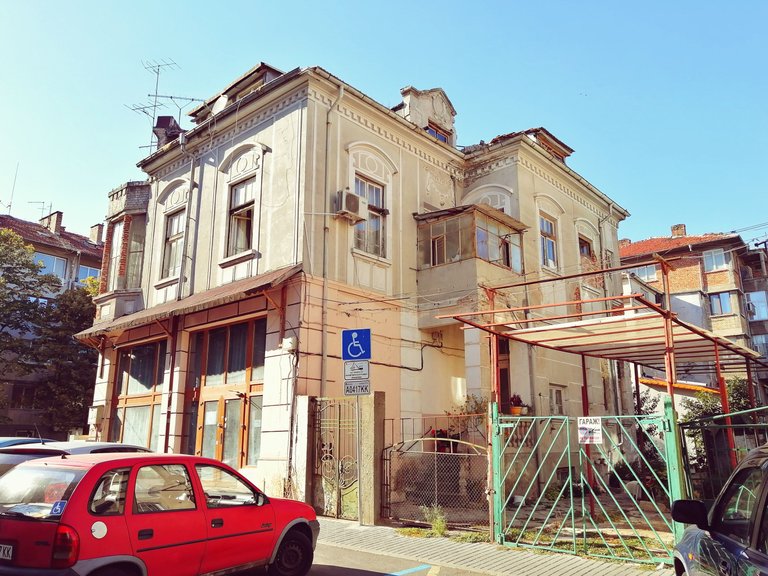 ---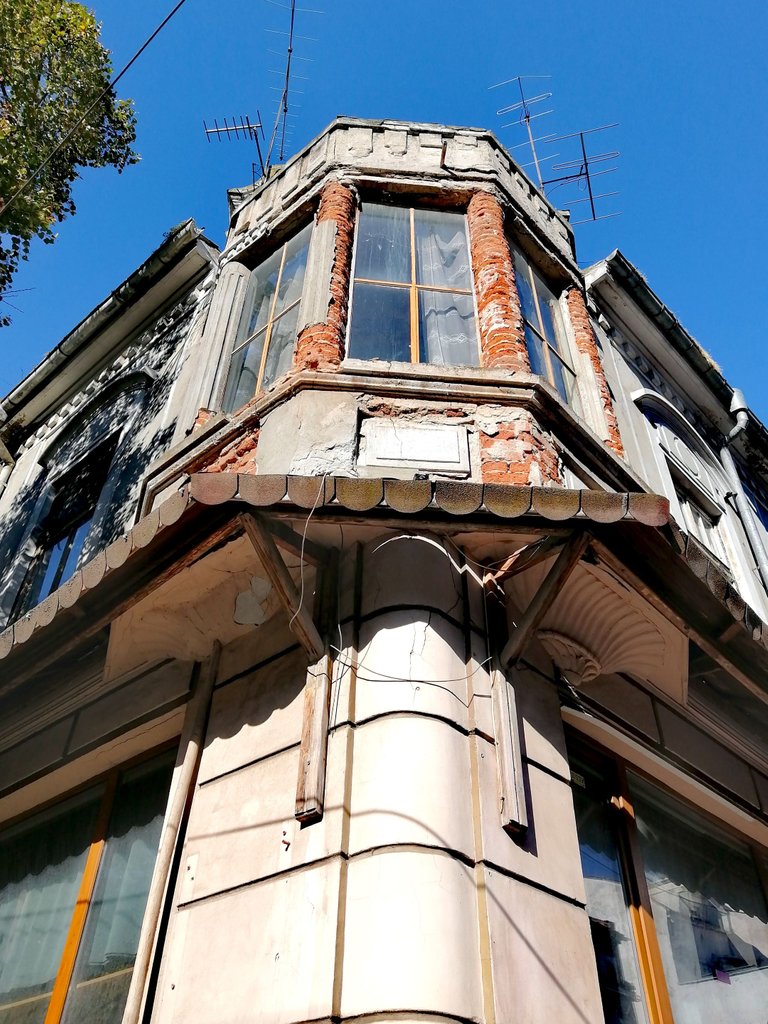 Then, when the rich people (how it was possible that there were rich people then at all? 🤔), shook off Turkish slavery and built beautiful houses for themselves and their families.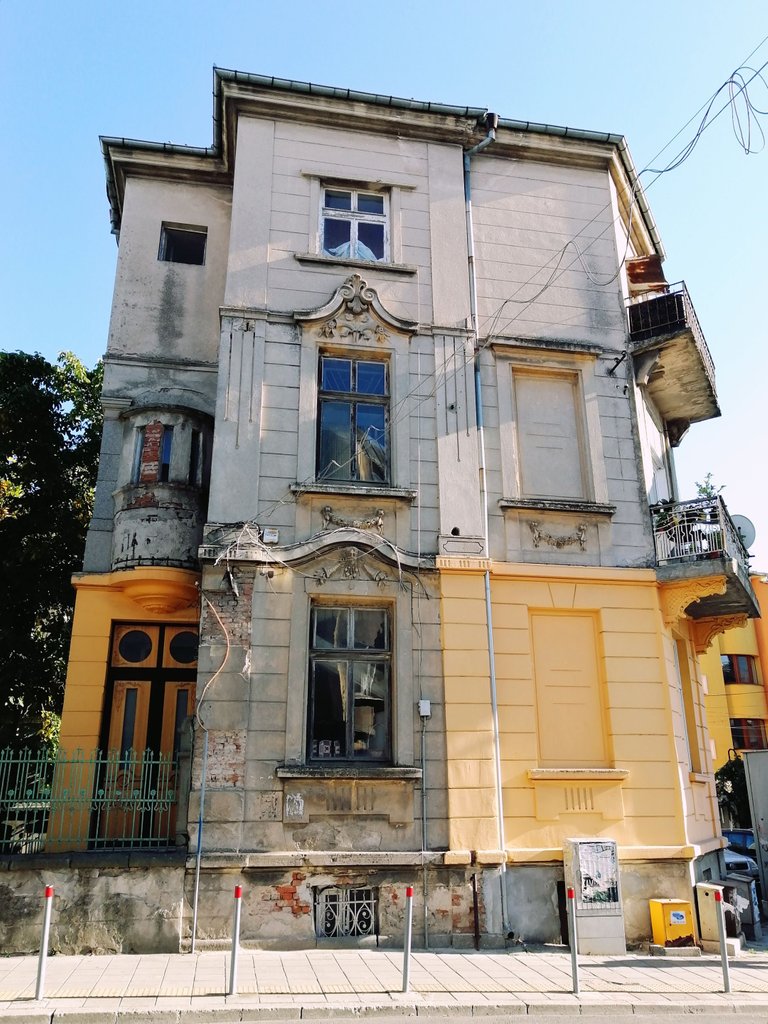 ---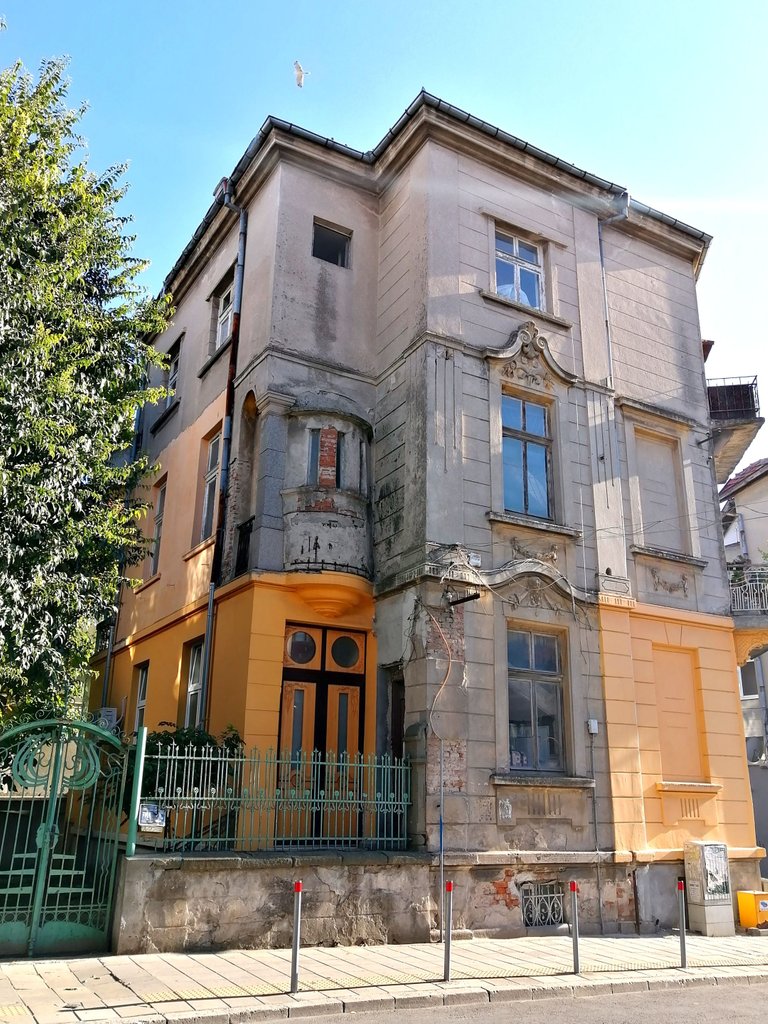 It is very clear that these were the houses of rich people.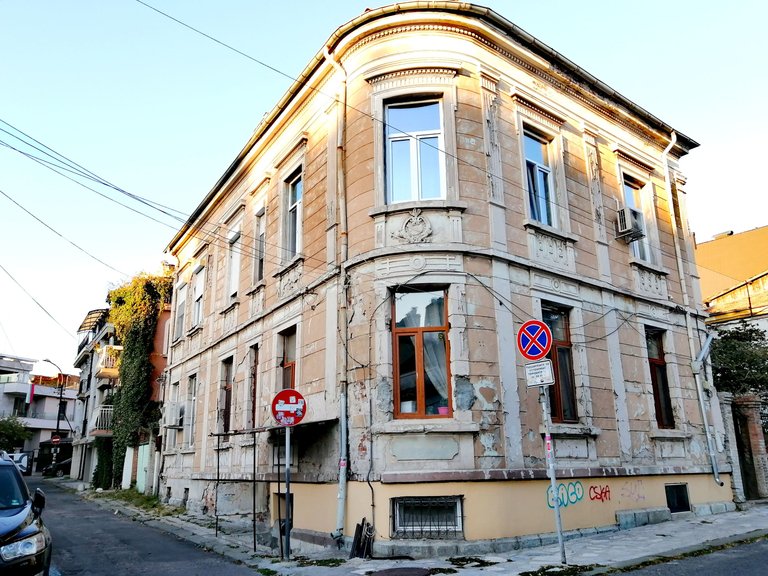 ---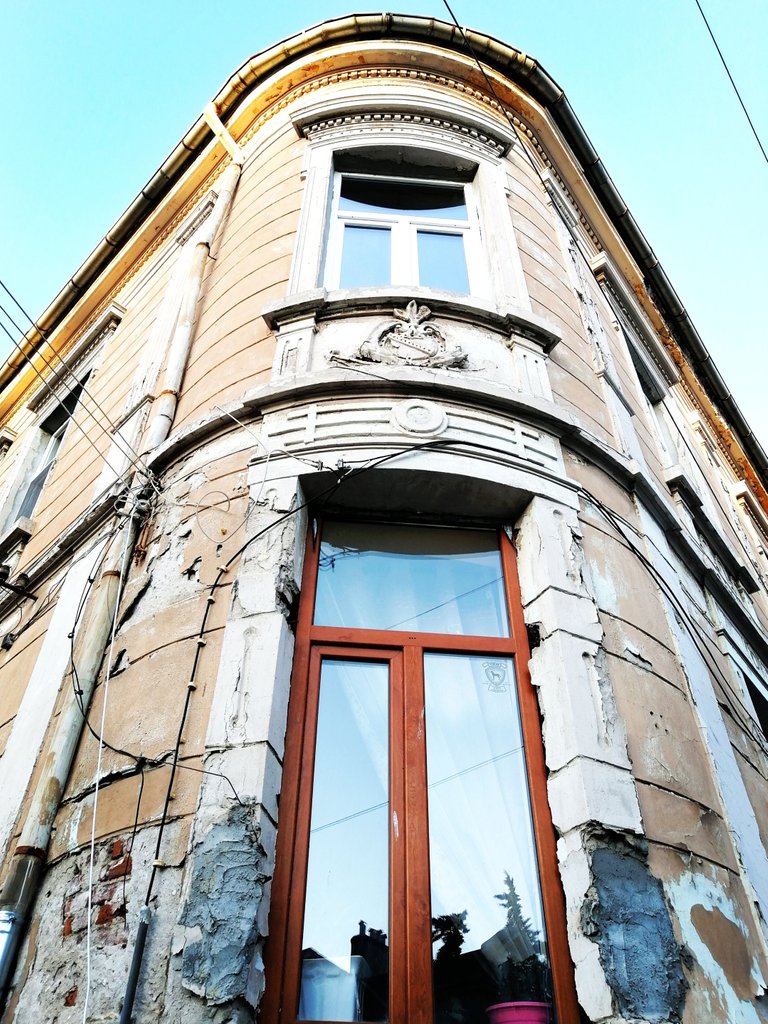 ---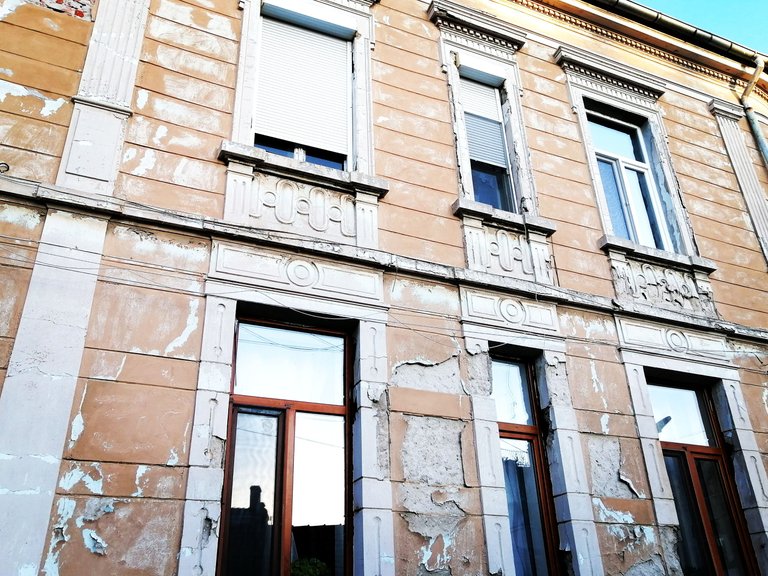 ---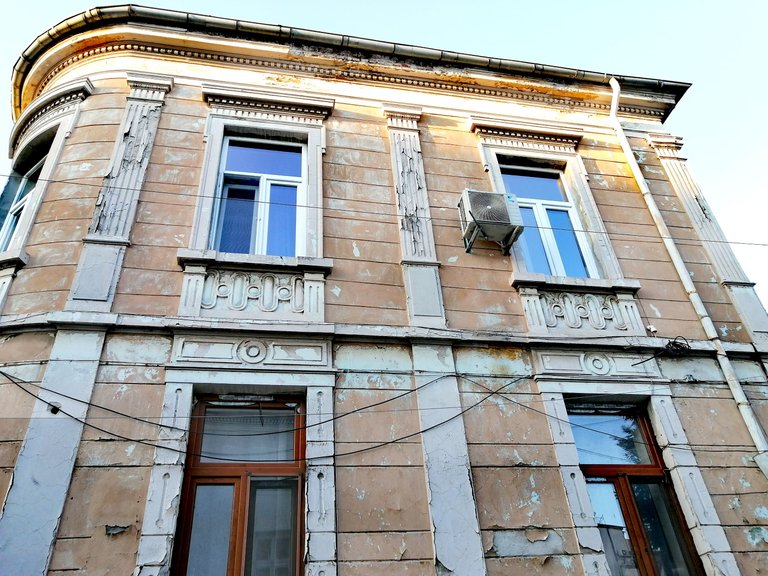 ---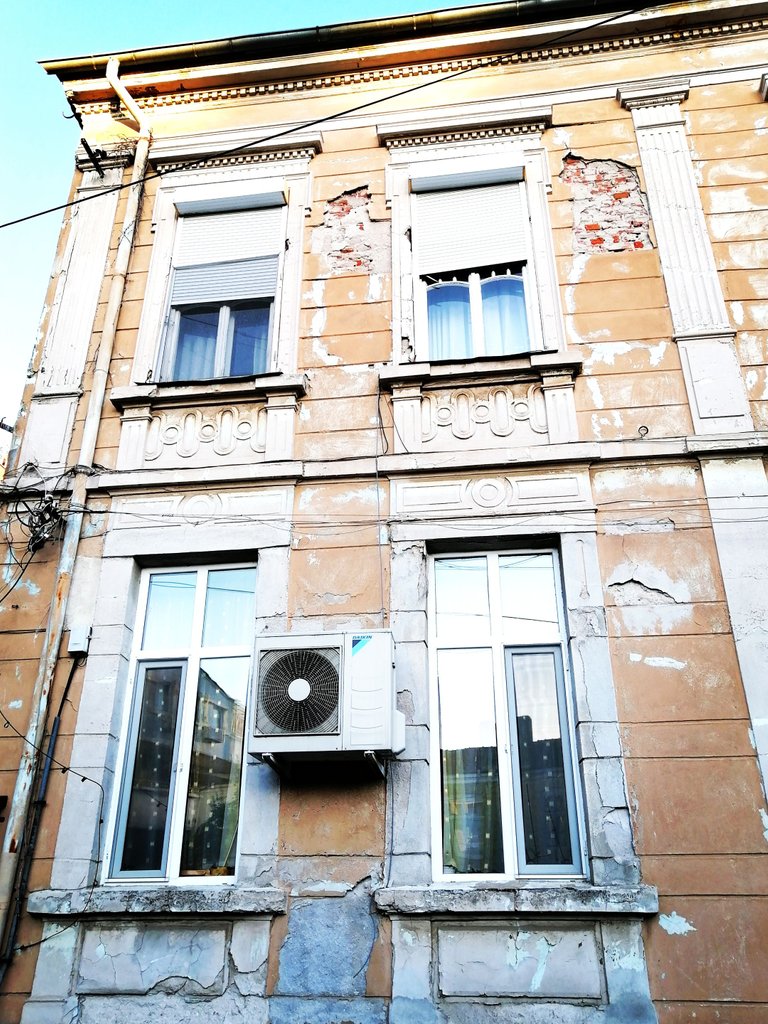 ---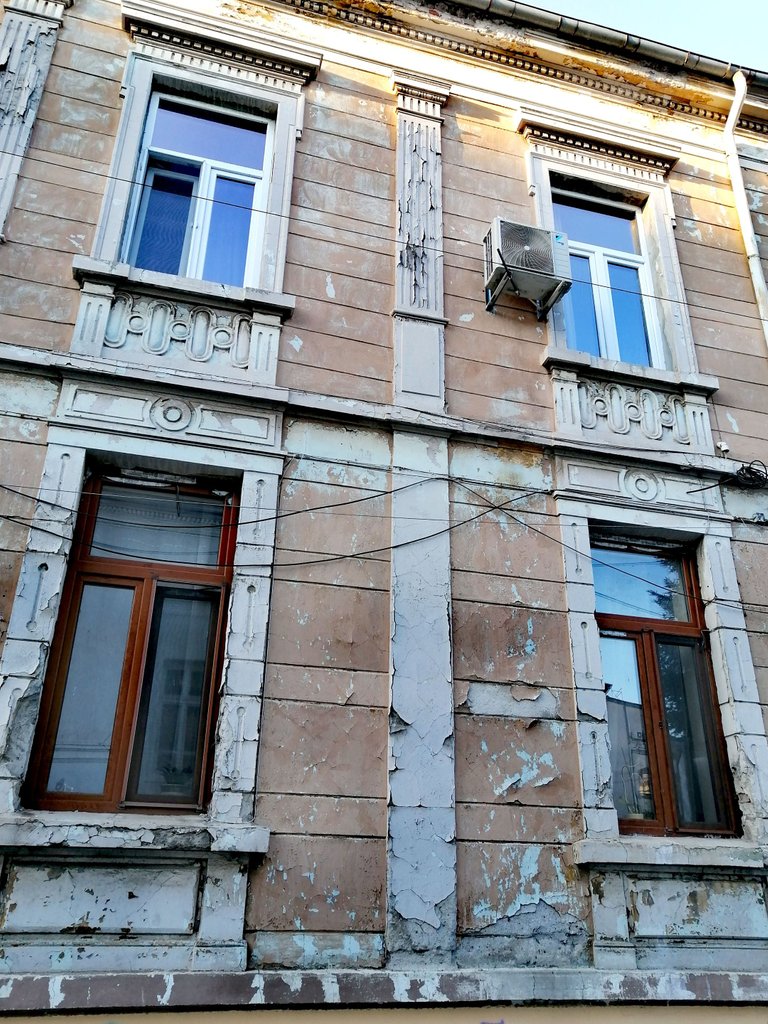 Because only rich people could then, in those poor times, afford such attention to detail, such decoration.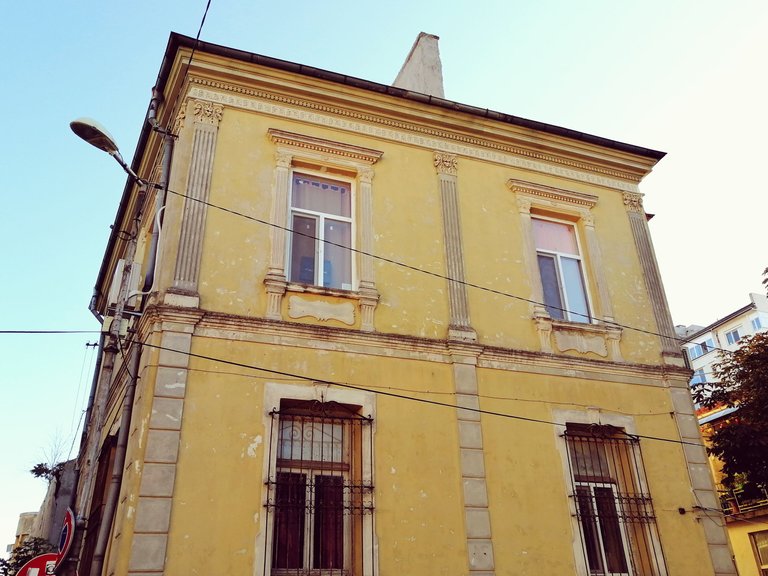 ---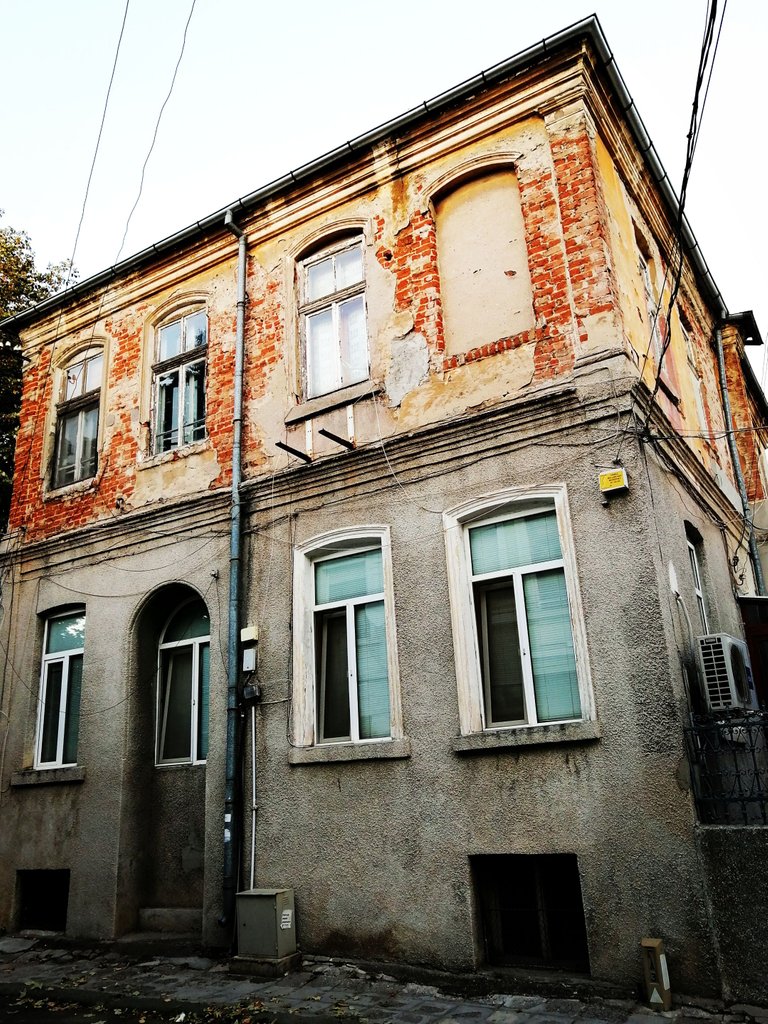 ---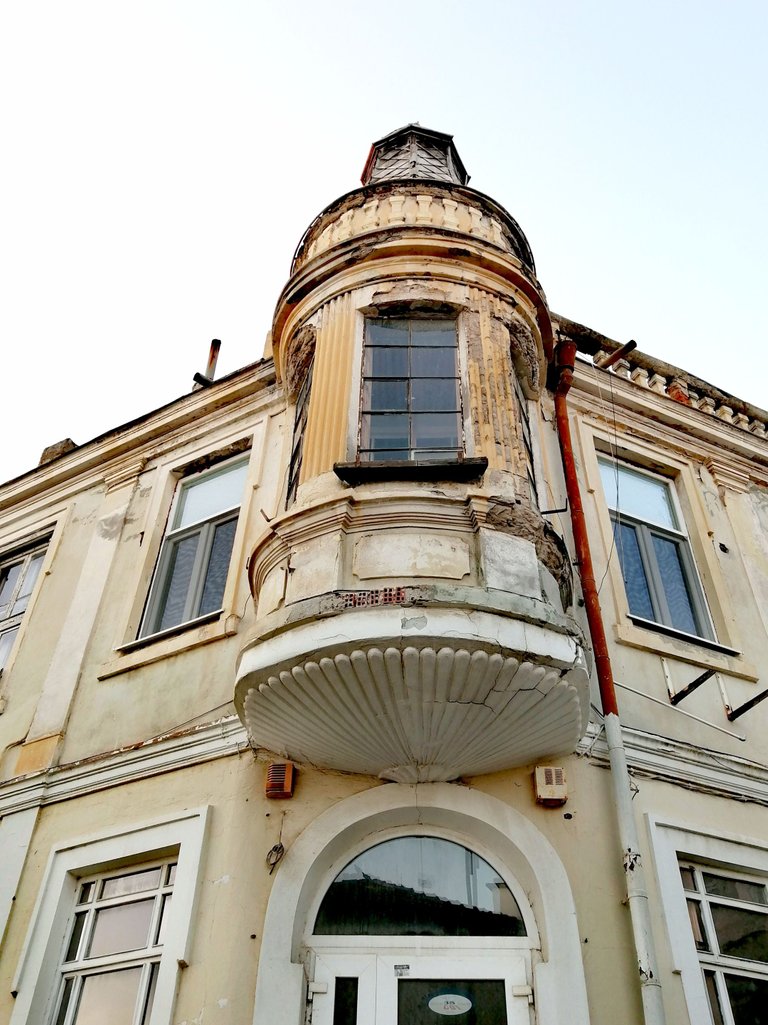 ---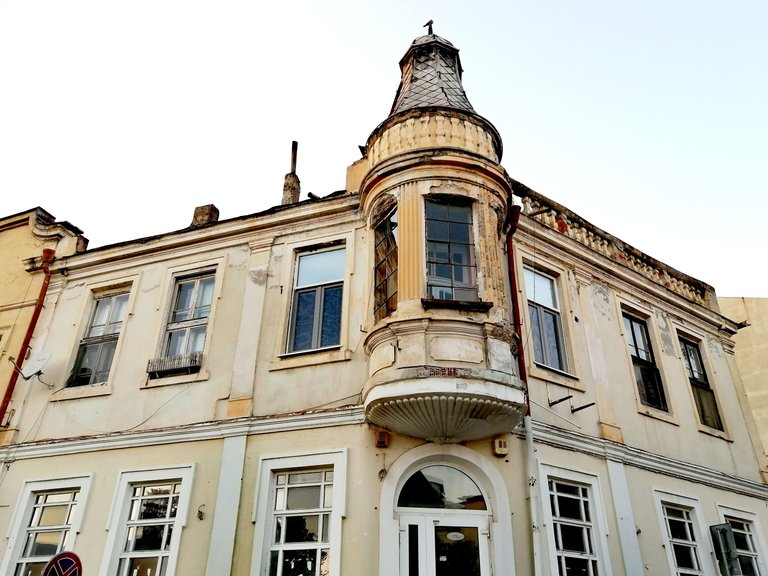 (Some of the buildings are completely abandoned, some are habitable or usable on one of their two floors. As it looks it is here with the first floor.)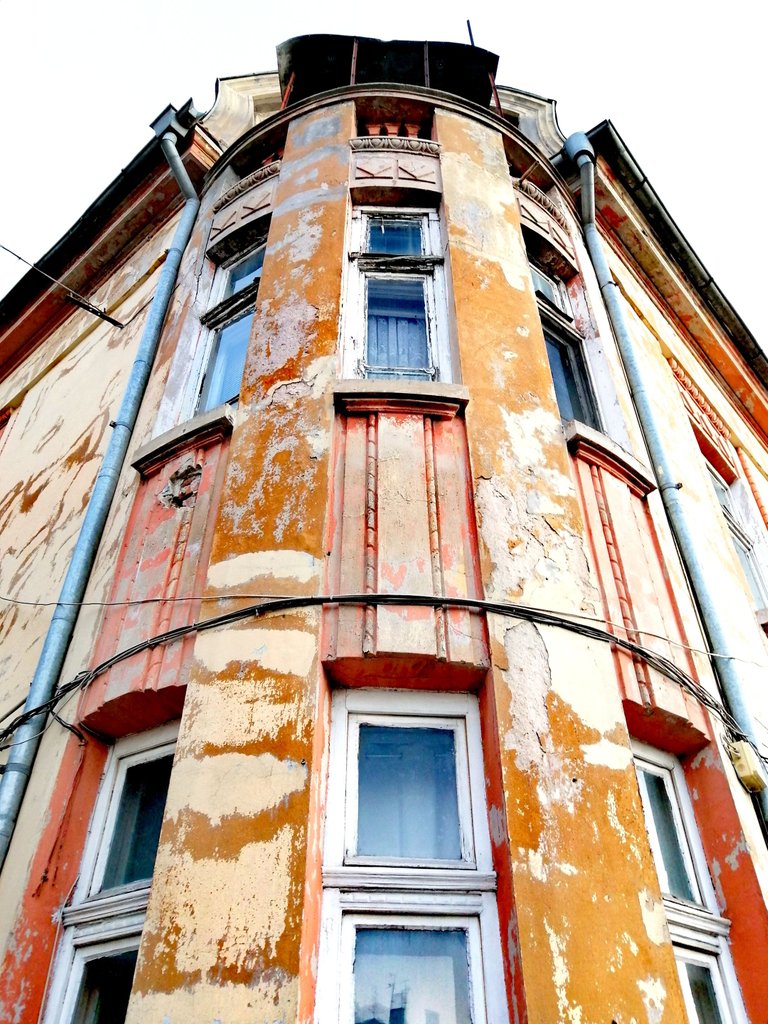 ---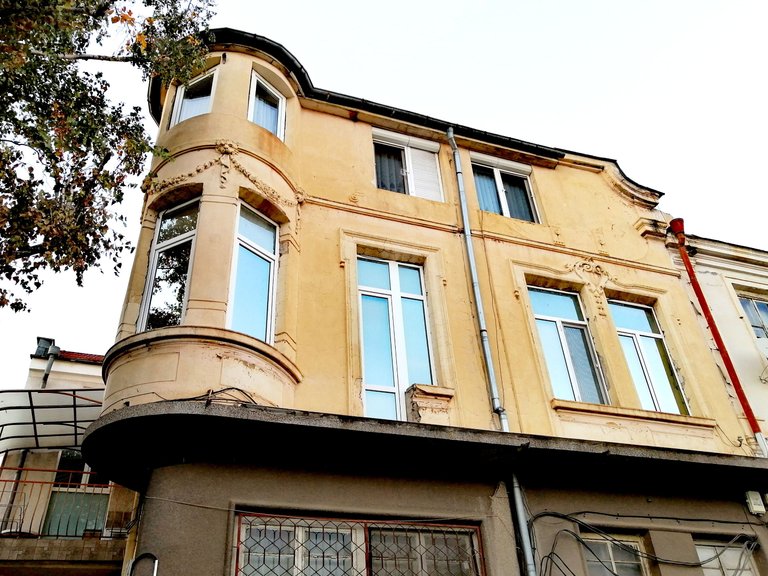 Do you yourself notice this attention to detail and the decoration in every single building? They all are extremely different and no construction resembles any of the others. This is what I also really like in them.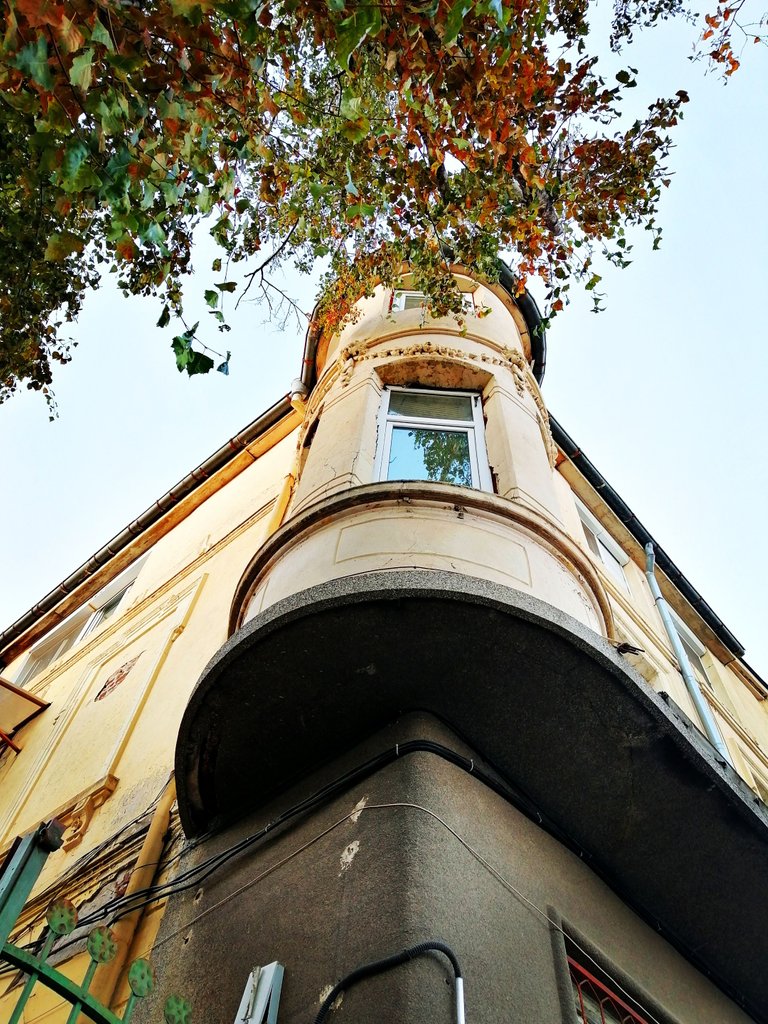 ---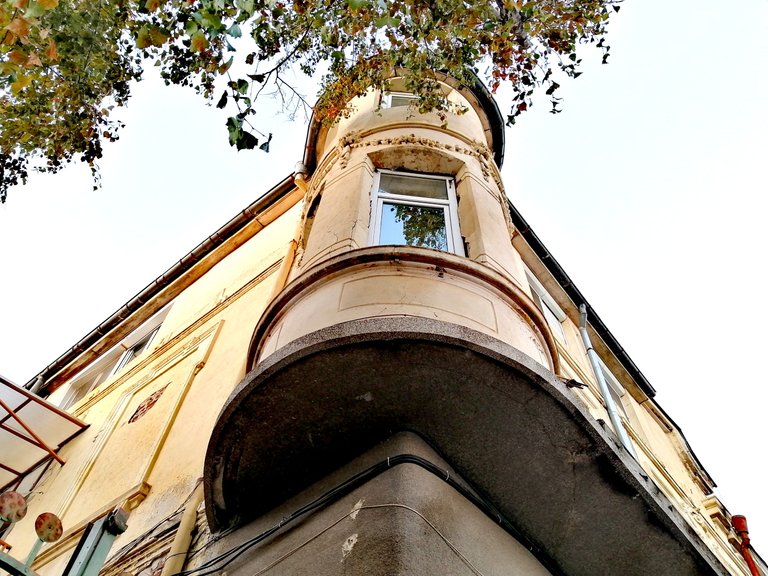 ---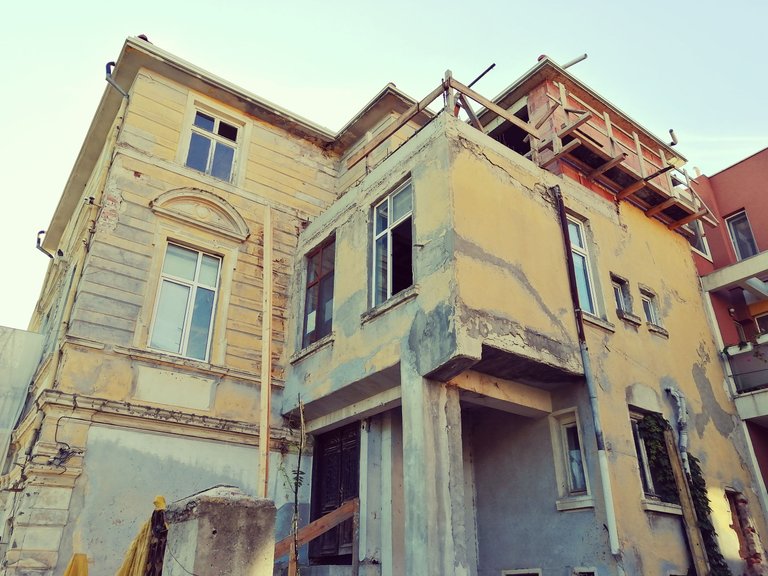 I know that in previous posts I have shown you such unmaintained and dilapidated residential buildings too (in which people still live today). But they were from a different era, and are located in a single city in Bulgaria.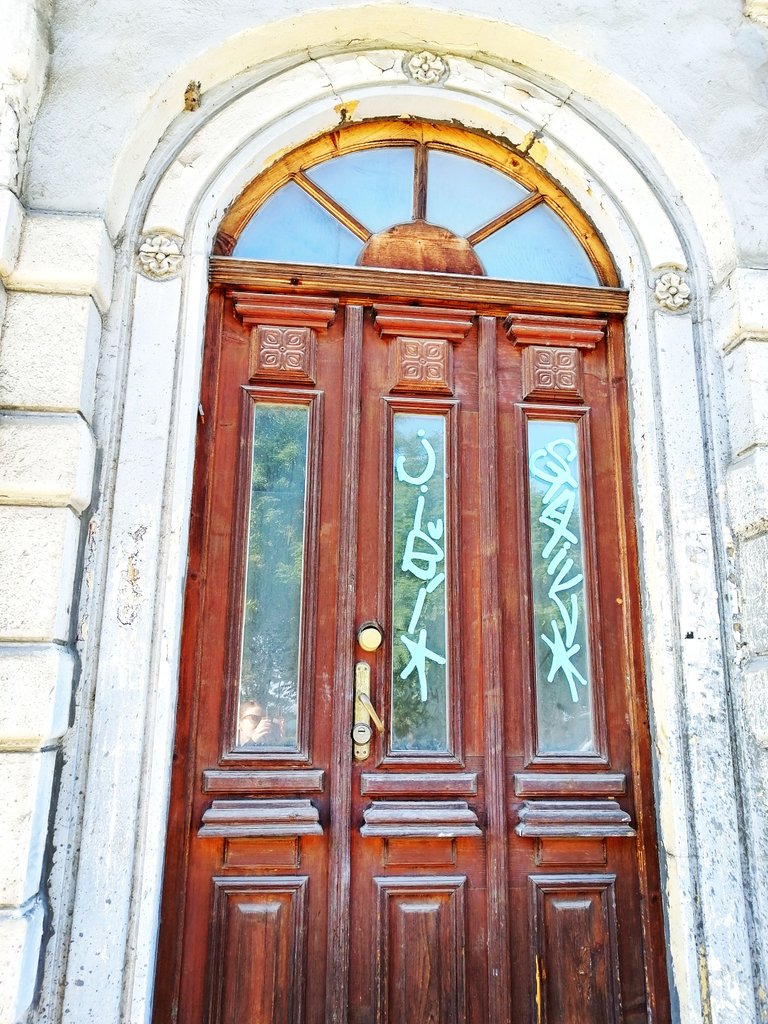 ---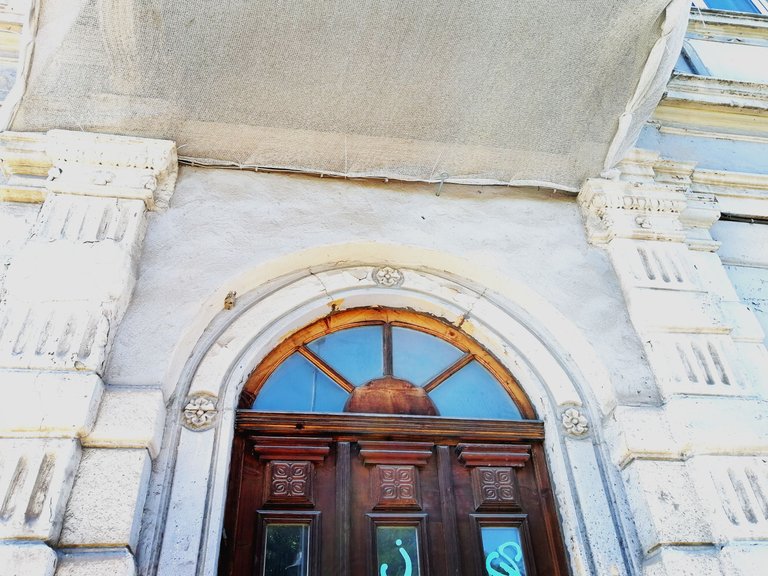 The ones I'm showing you here are traditional, so to speak. There are similar ones all over Bulgaria. In every city, rich people have built similar (in beauty) houses since the country's liberation from Turkish slavery.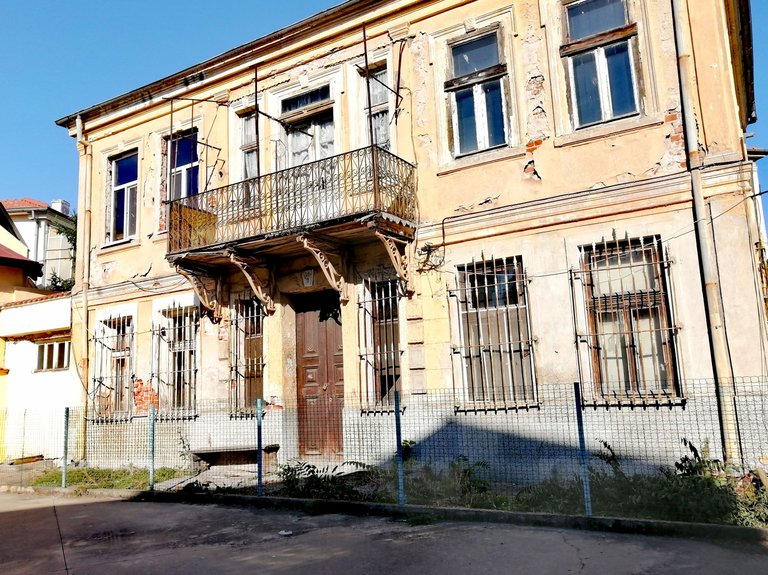 ---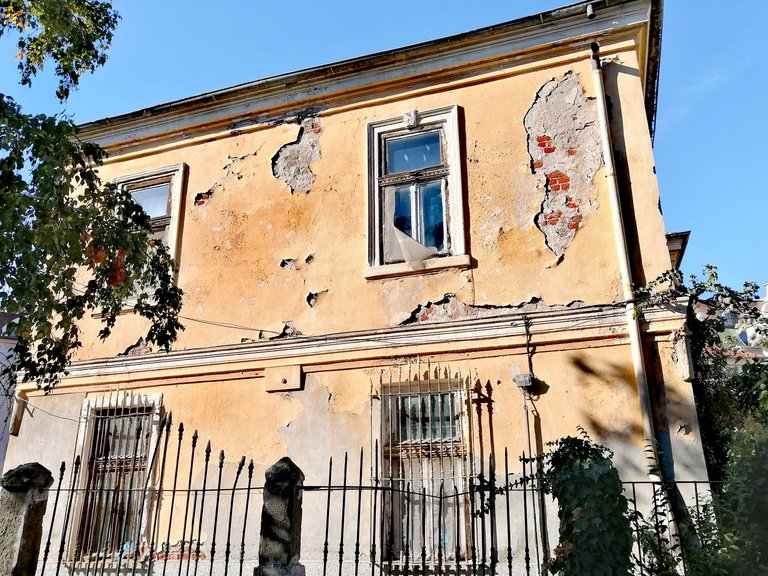 ---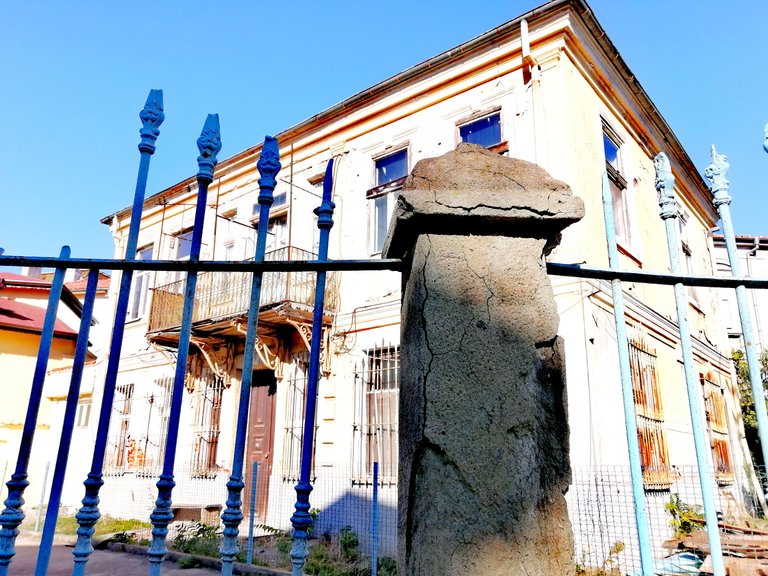 ---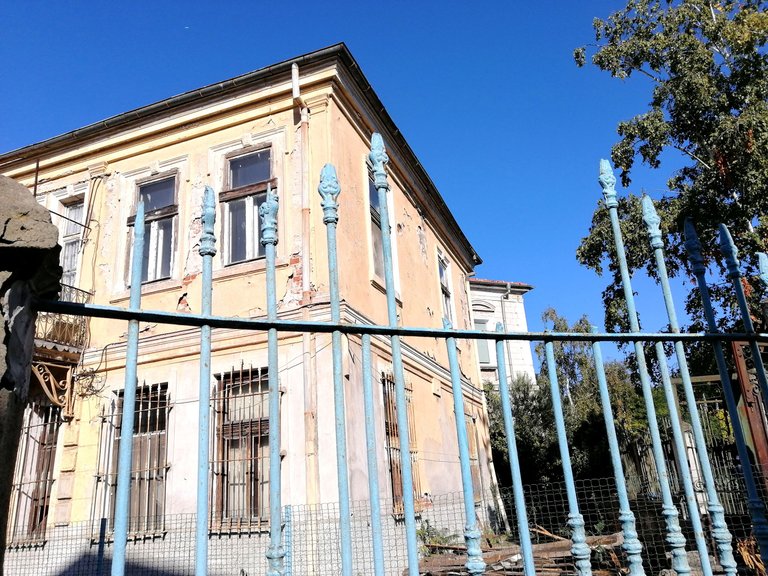 But why they are in such a condition at the moment - this is a question to which I can not answer.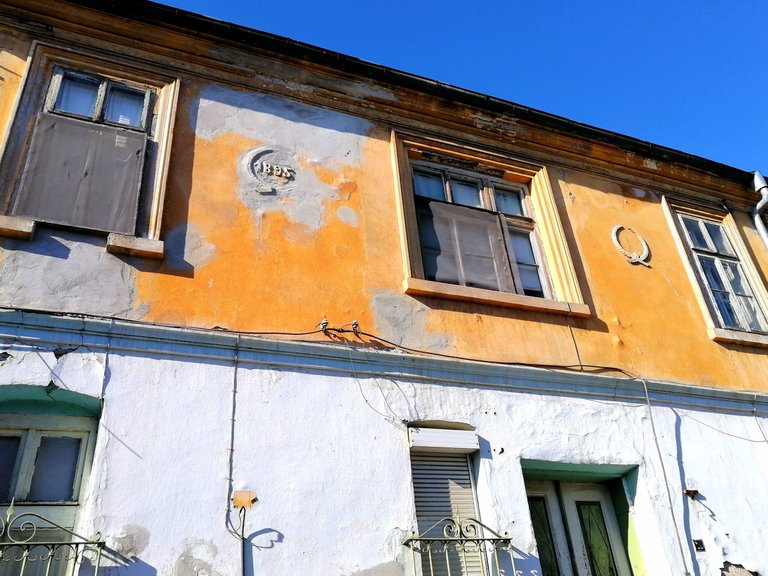 (Construction year - 1895.)
I do not believe there is common sense that could justify this situation. That's why I just prefer to take pictures of all these beauties who are here today, in this miserable state. But there may not be any of them tomorrow.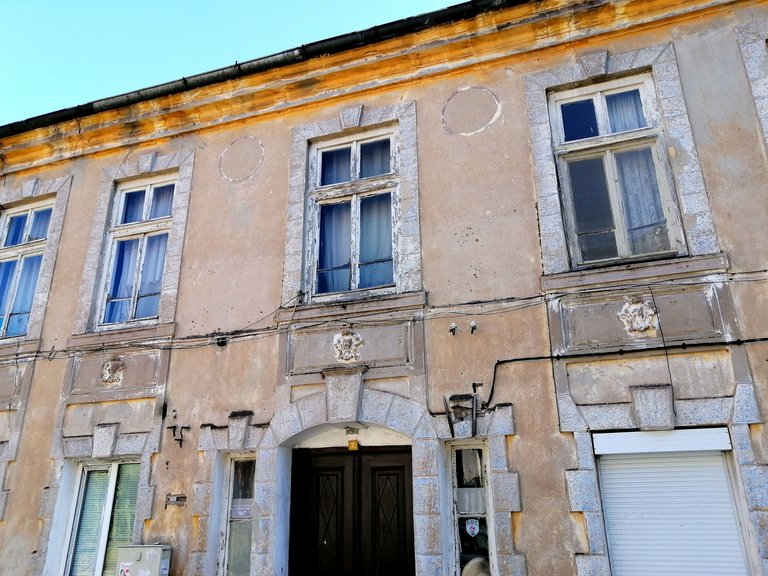 ---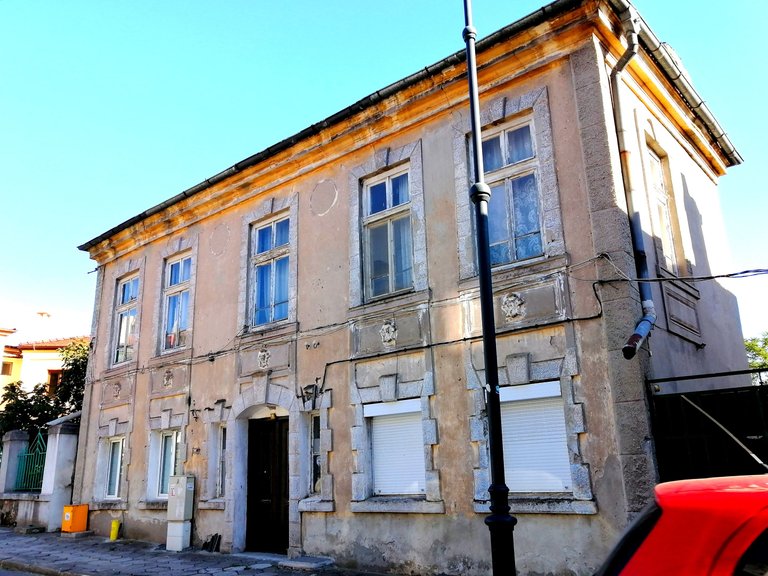 During my walks on these streets, I even came across a group of workers, apparently hired to take everything out of such an old house, probably preparing it for demolition.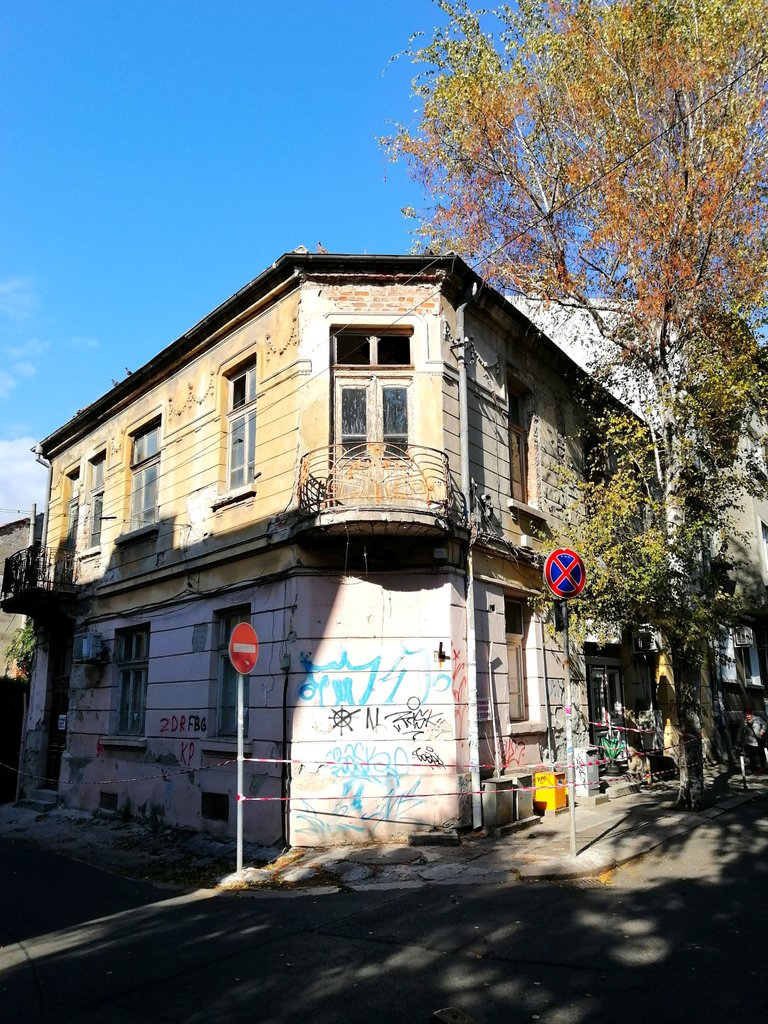 So I was lucky to be able to take pictures of its last days on earth.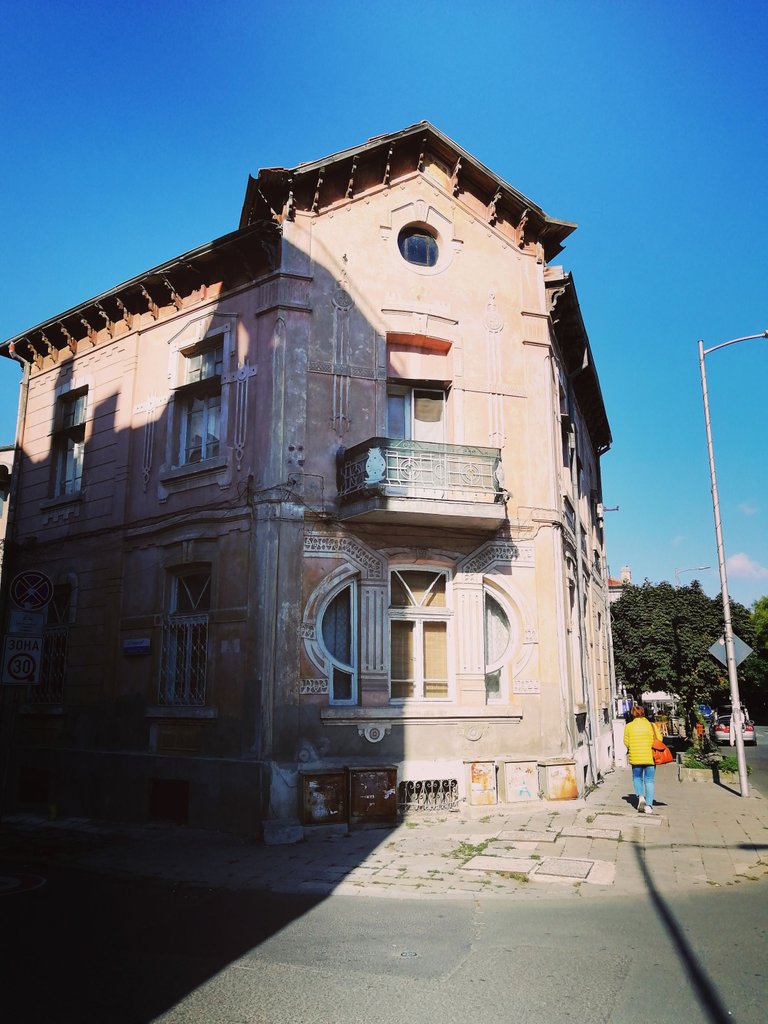 (This beautiful house with distinctive Art-nouveau elements is one of my favorites.)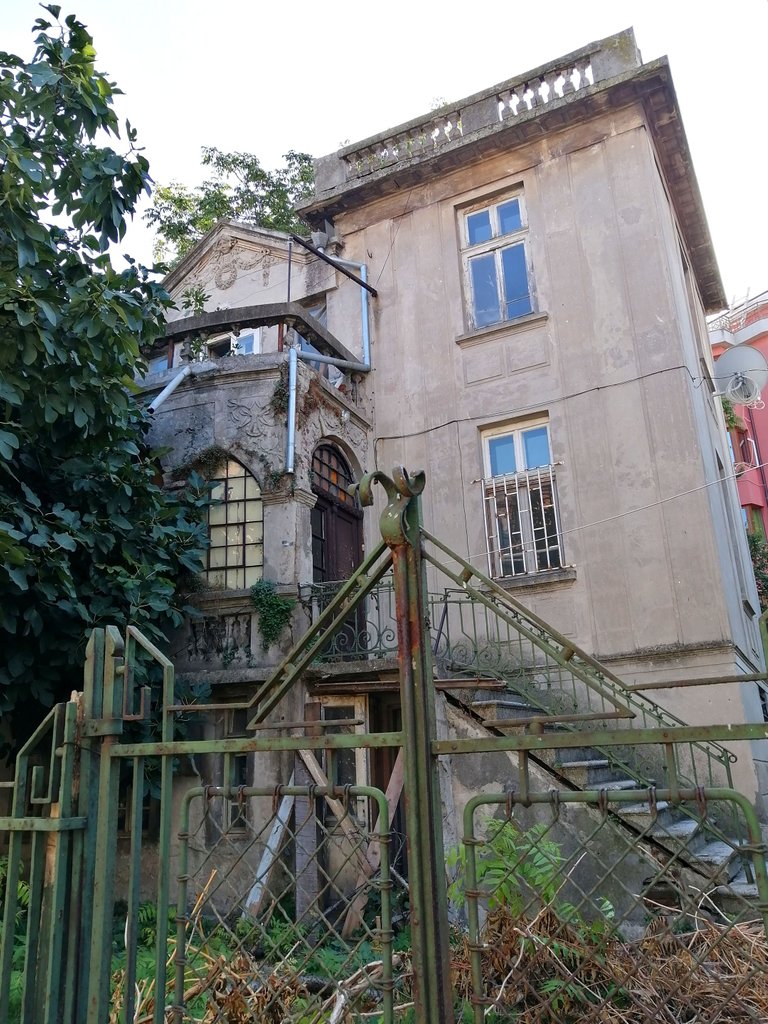 It's really a sad story.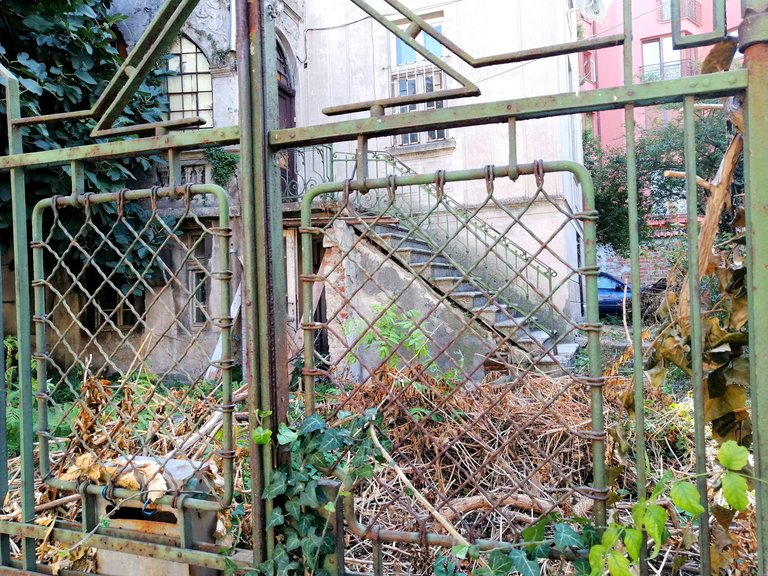 ---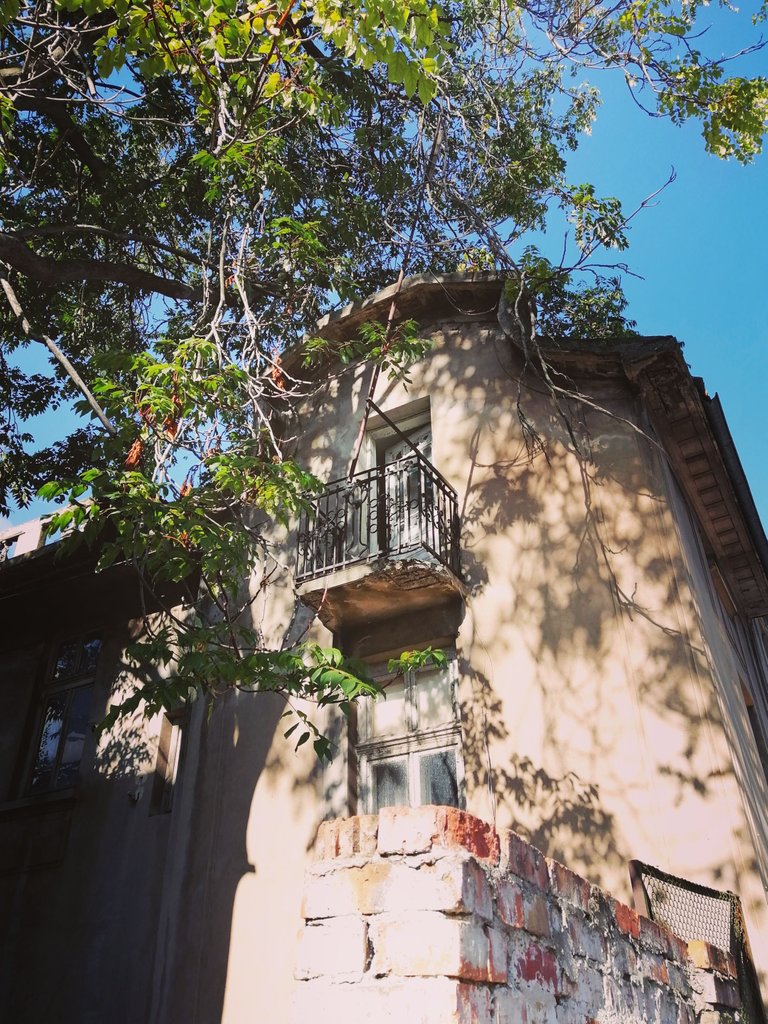 ---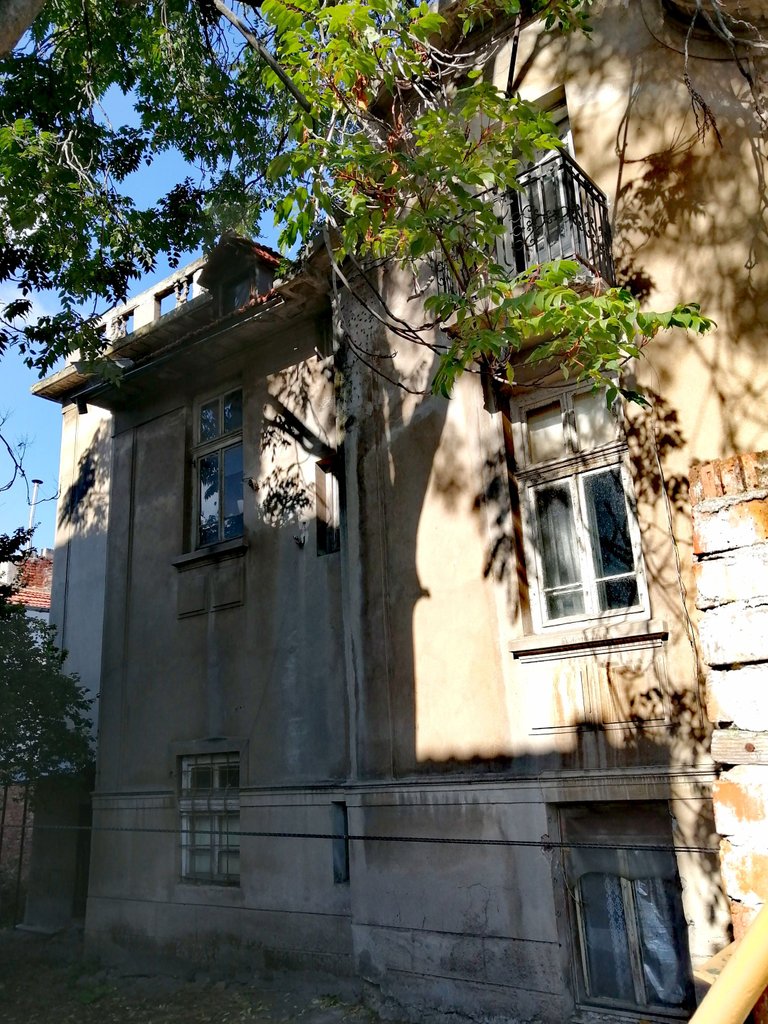 So now you may think that Bulgaria is full only of collapsing and unmaintained buildings 😄 And rightly so.
But no, that's not the case.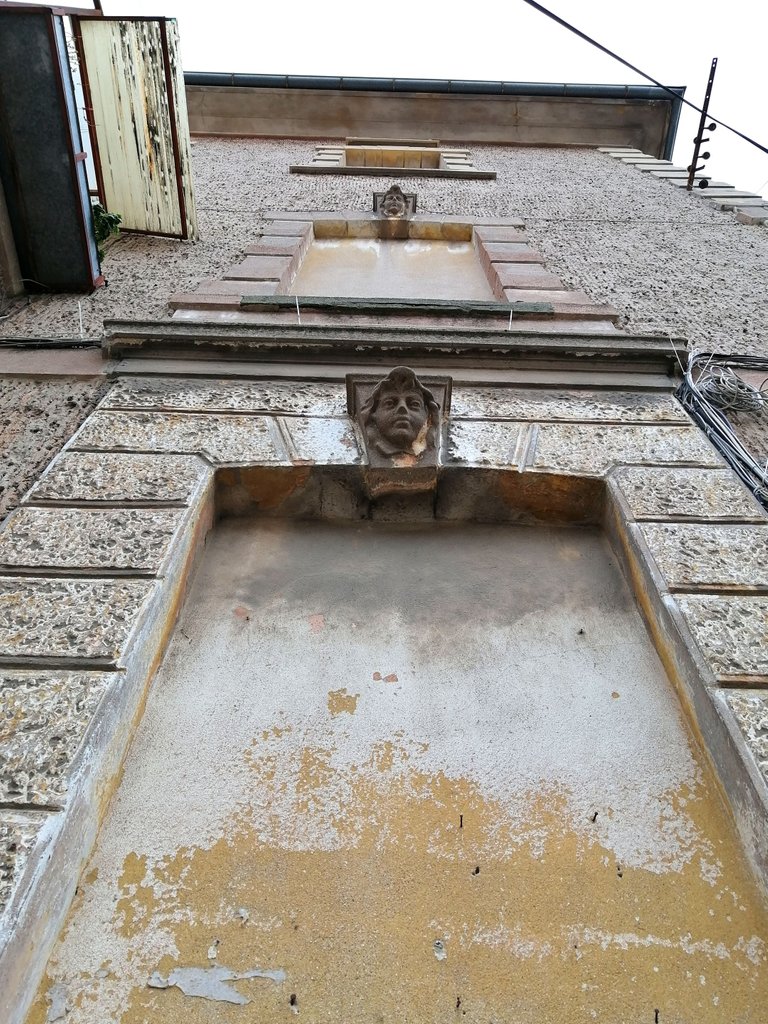 I have already shown you some very new and modern buildings from this same city (and I have much more to show you in the future).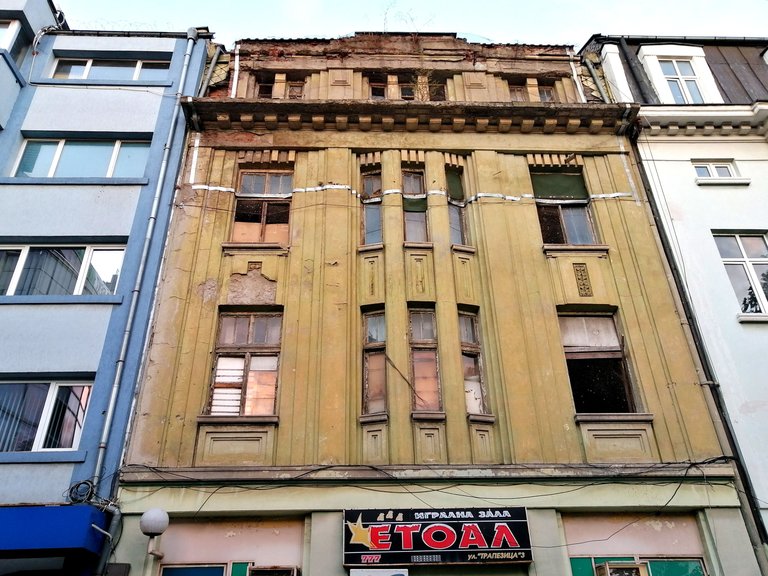 (A sign of a Gaming Hall under such an abandoned building.😄)
The buildings from my current post are a special category that Bulgarians want to get rid of in every way. These buildings are expensive to maintain. They require too much money for renovation. Probably much more than building a new and modern house would require.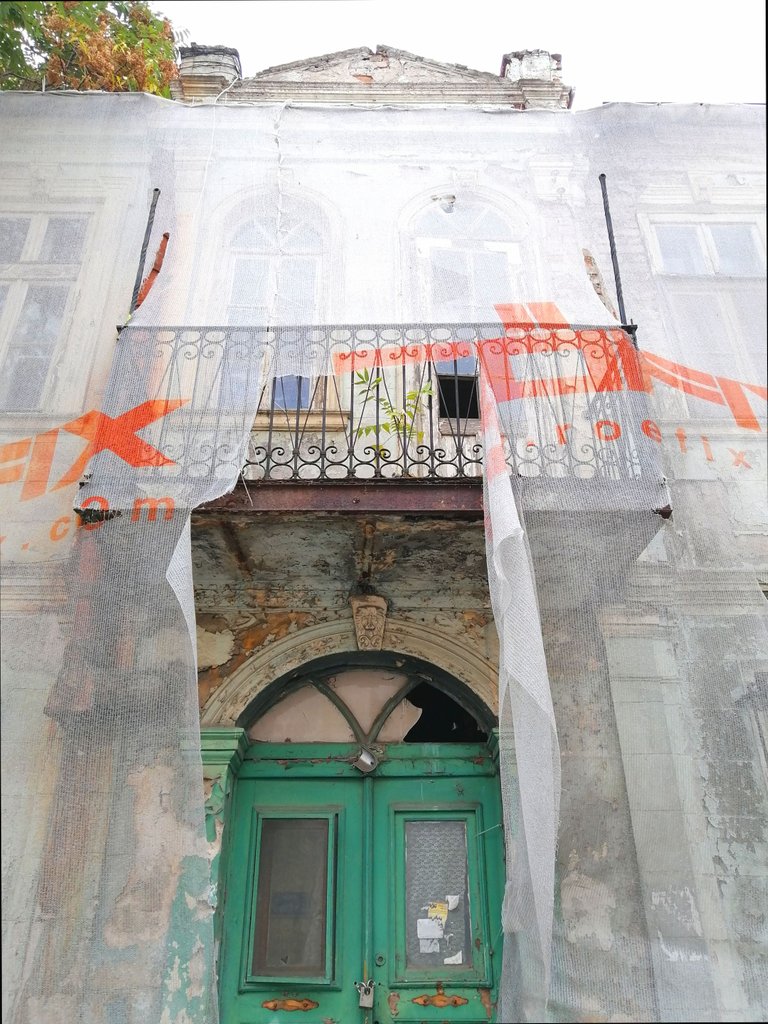 You can imagine that when they were built, no matter how expensive their construction, then there were no insulation materials, for example. And they cannot have been built according to modern standards.
I am sure that the heating of their interior is very difficult, and the plumbing and electrical system must be completely replaced.
So, as much as I myself wish I could ever live in such a building, it is obvious that it is difficult to achieve from a financial point of view. 😊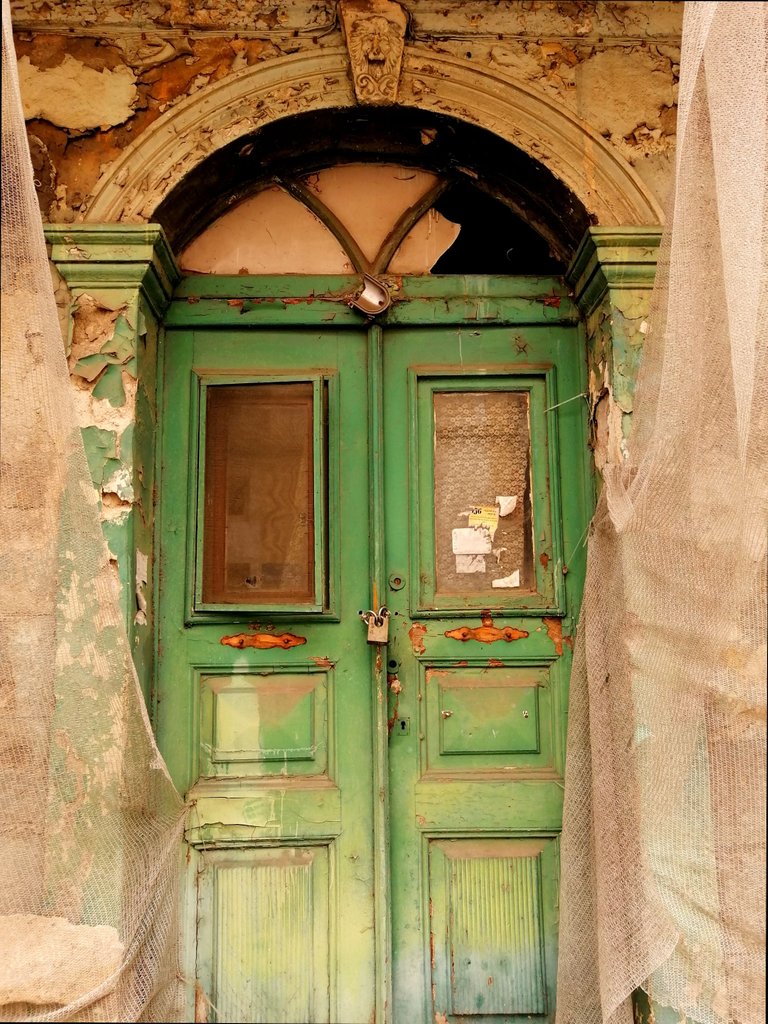 ---
This post was inspired by the theme of A+D Community Magazine, Volume 1, Issue 4 🏘️❤️
---
Copyright: @soulsdetour
---
| | |
| --- | --- |
| | Soul's Detour is a project started by me years ago when I had a blog about historical and not so popular tourist destinations in Eastern Belgium, West Germany and Luxembourg. Nowadays, this blog no longer exists, but I'm still here - passionate about architecture, art and mysteries and eager to share my discoveries and point of view with you. |
---
---